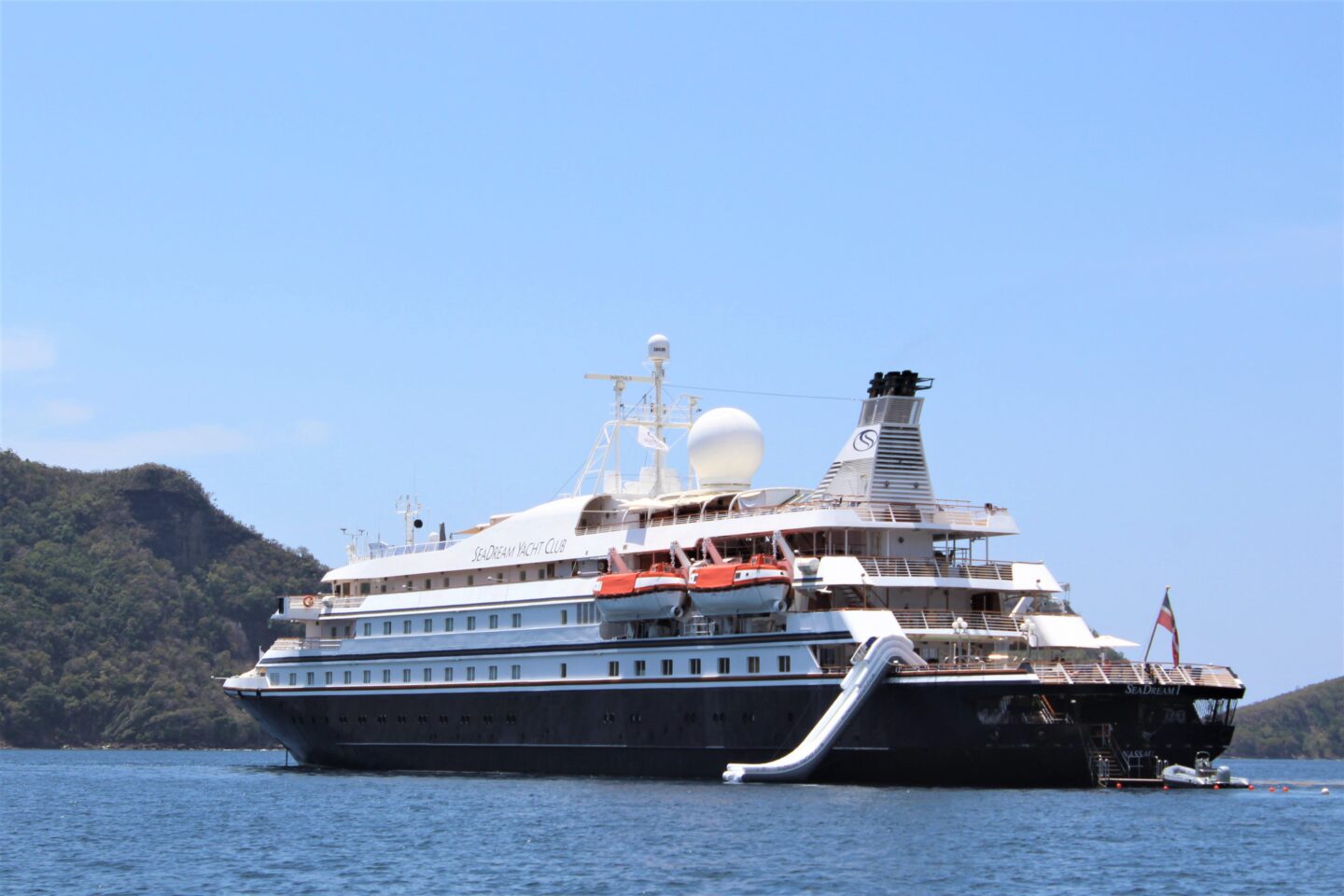 Walking up the gangway and being greeted by the captain, hotel manager and cruise director, we were handed a glass of champagne no more than 15 seconds after stepping onboard the beautiful SeaDream I. Now that impressed me straight away! No queues, crowds or long lines, a smooth, easy and impressive start to our week onboard what was to be a luxurious and very memorable sailing.
As we were stood around the pool basking in the Caribbean sun trying to hold in our giddy excitement, we were told to make our way into the saloon whenever we were ready. When in there our glasses weren't even empty before we were given a top-up of champagne and offered a tempting range of canapes.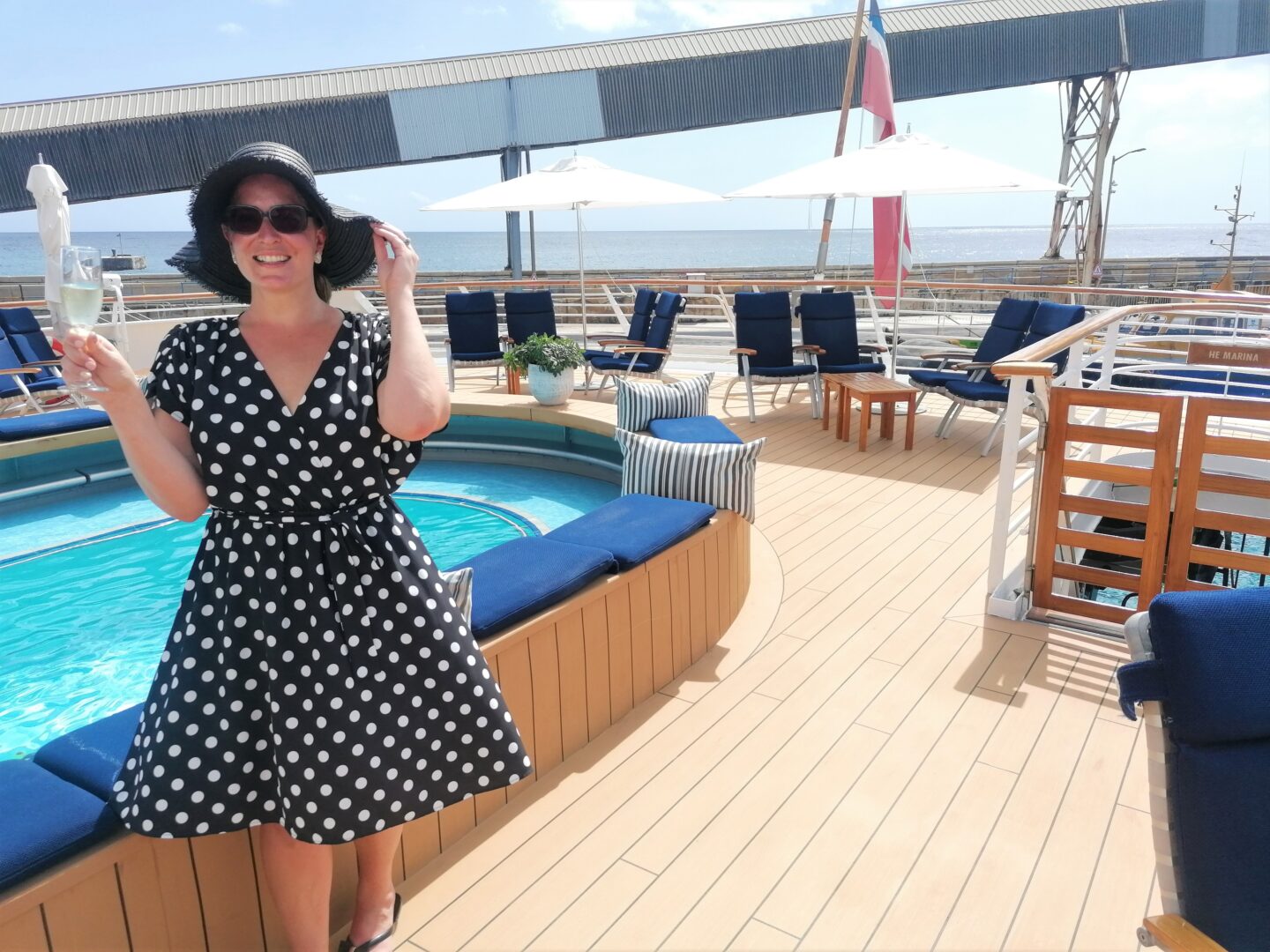 When we were ready, in our own time, again no waiting or queues, we were checked in and shown to our stateroom and talked through the facilities which were in our cabin.
SeaDream offer staterooms on Deck 2 which offer a porthole window and staterooms on Deck 3 and 4 which have a picture window. They also have three different categories of suites available.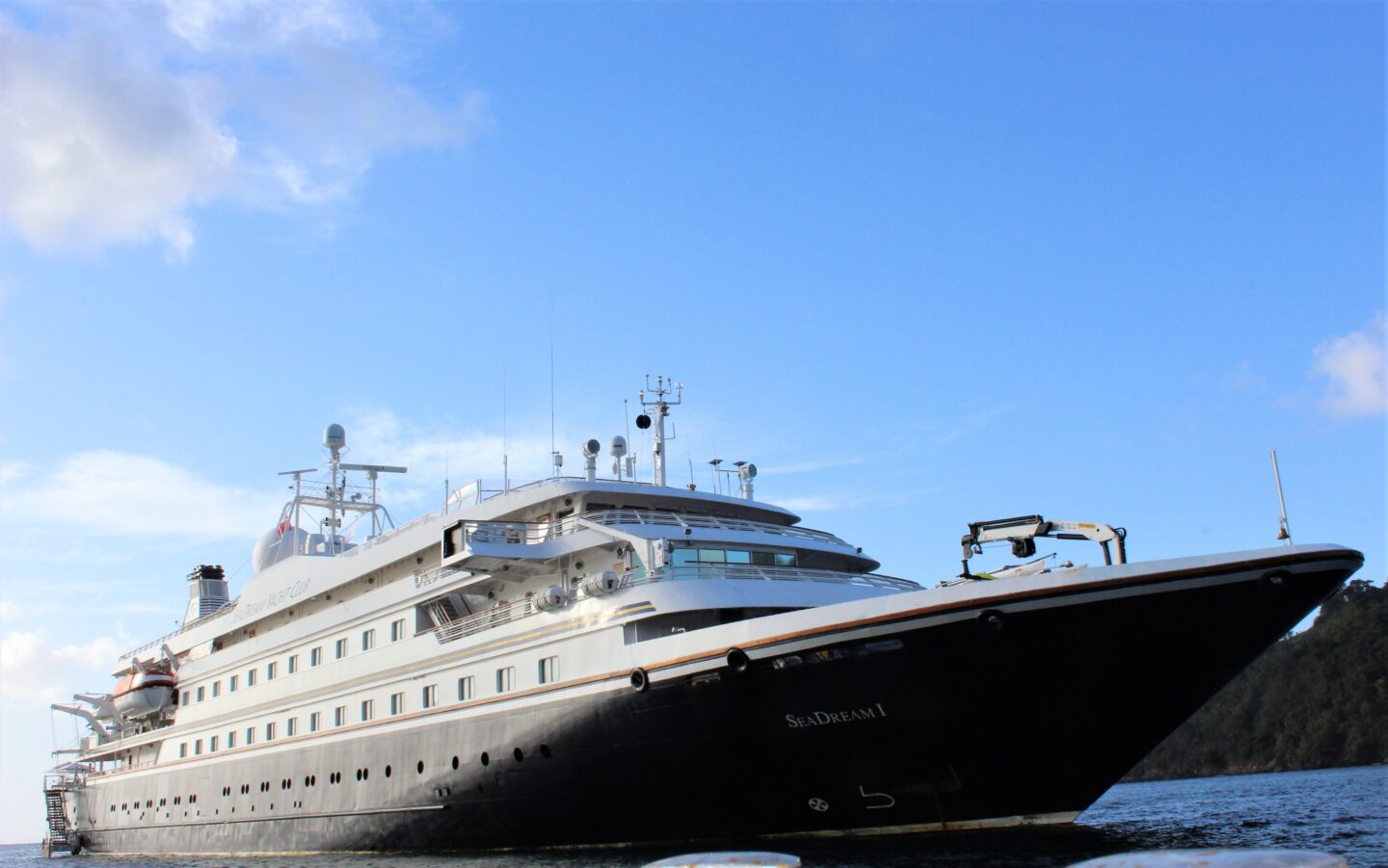 We were staying in a stateroom on Deck 4, stateroom number 402 to be exact. We loved it as soon as we walked in – decorated in whites and silvers it felt luxurious and from first impressions appeared well designed.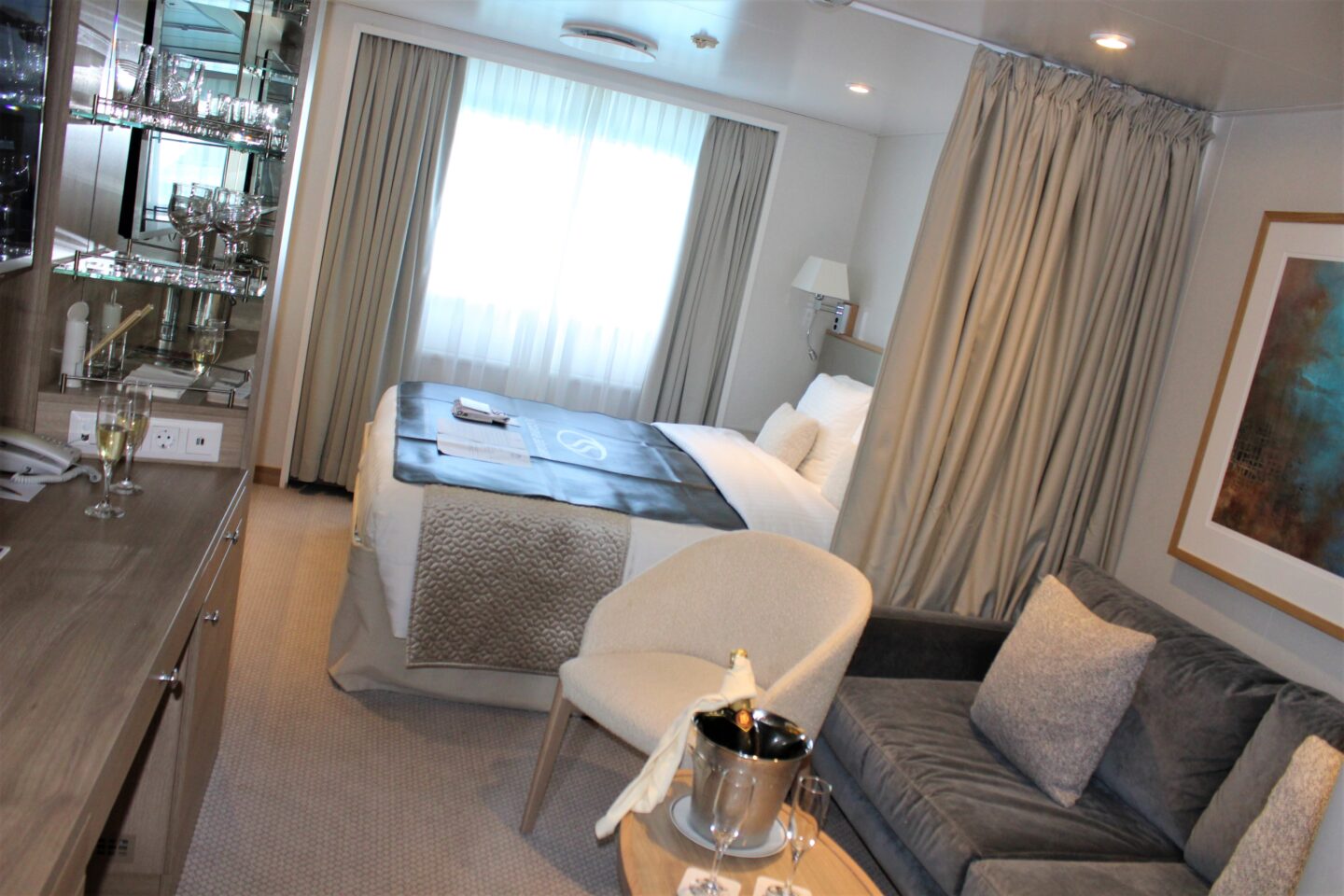 A chilled bottle of champagne was waiting for us in the open living area which had a lovely velvet sofa and was home to our large 55-inch flat screen TV which had a selection of movies, TV channels and had SeaDream information from our sailing route to the room service menu. Under the TV unit was our mini bar which was kept well stocked by our lovely room steward Reeyln who was an absolute angel, always greeting us with her lovely smile, wanting to know how we were and every time we left our room and came back she left it looking just like it did on the first day.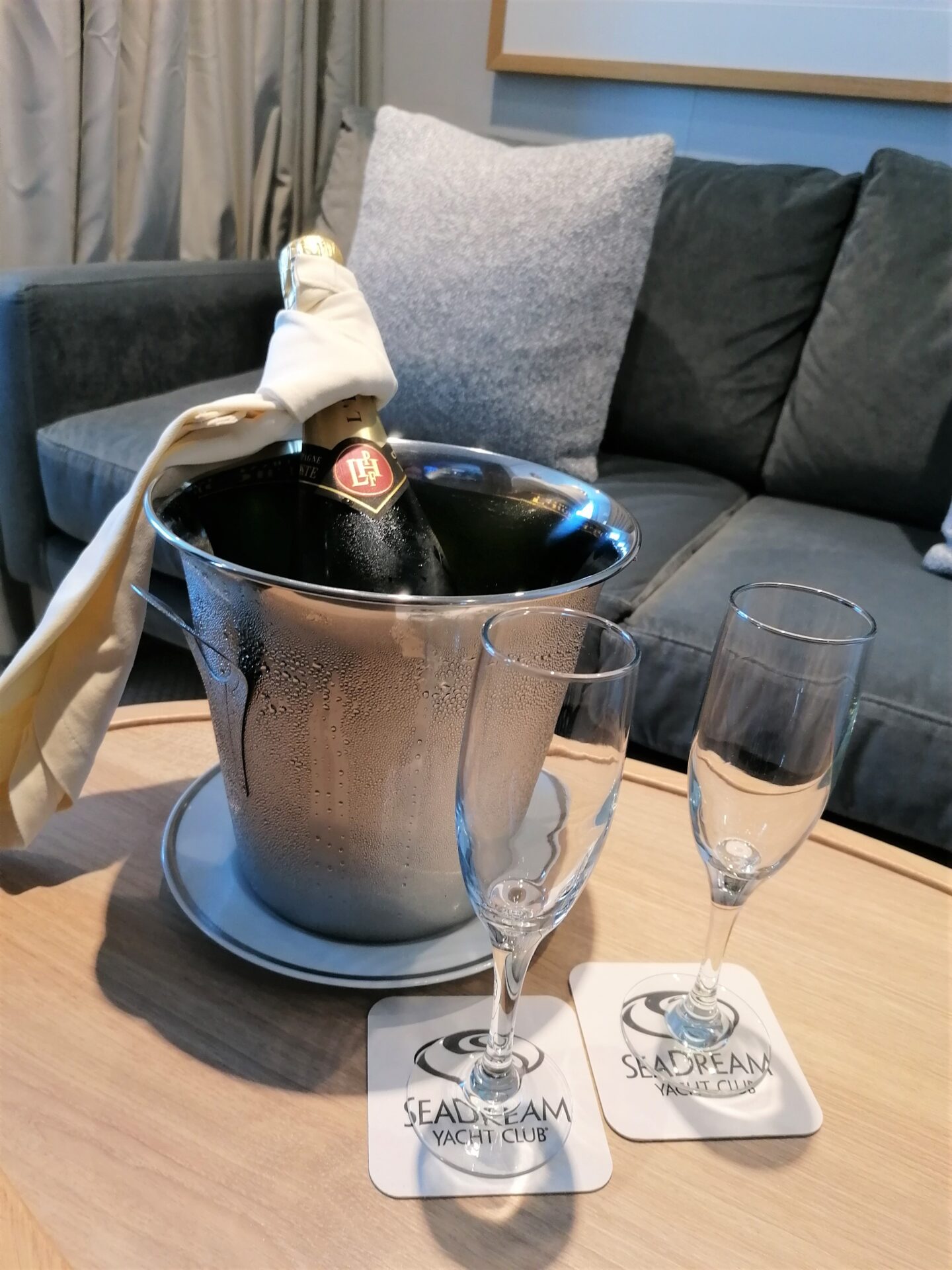 The queen-size bed was a dream to sleep in – we found it super comfy and we always had a good night's sleep as soon our heads hit the pillow. The bedroom could be separated from the living area with a curtain which was nice in the evenings when going to bed.
The huge mirror and dressing table I found really good for getting ready and doing my hair and makeup – there was also a magnifying mirror on the dresser.
The bathroom, although small, had a very good-sized shower, shelving and was stocked with full-size Elm Organics toiletries including shampoo, conditioner, shower gel and body lotion. These were all kept topped up throughout our stay.
We found the room to have plenty of storage space with lots of units, draws, shelving, a good-sized wardrobe with plenty of hangers and room under the bed to store our empty cases. We were also pleased with the number of USB charging points and plug sockets available in the room.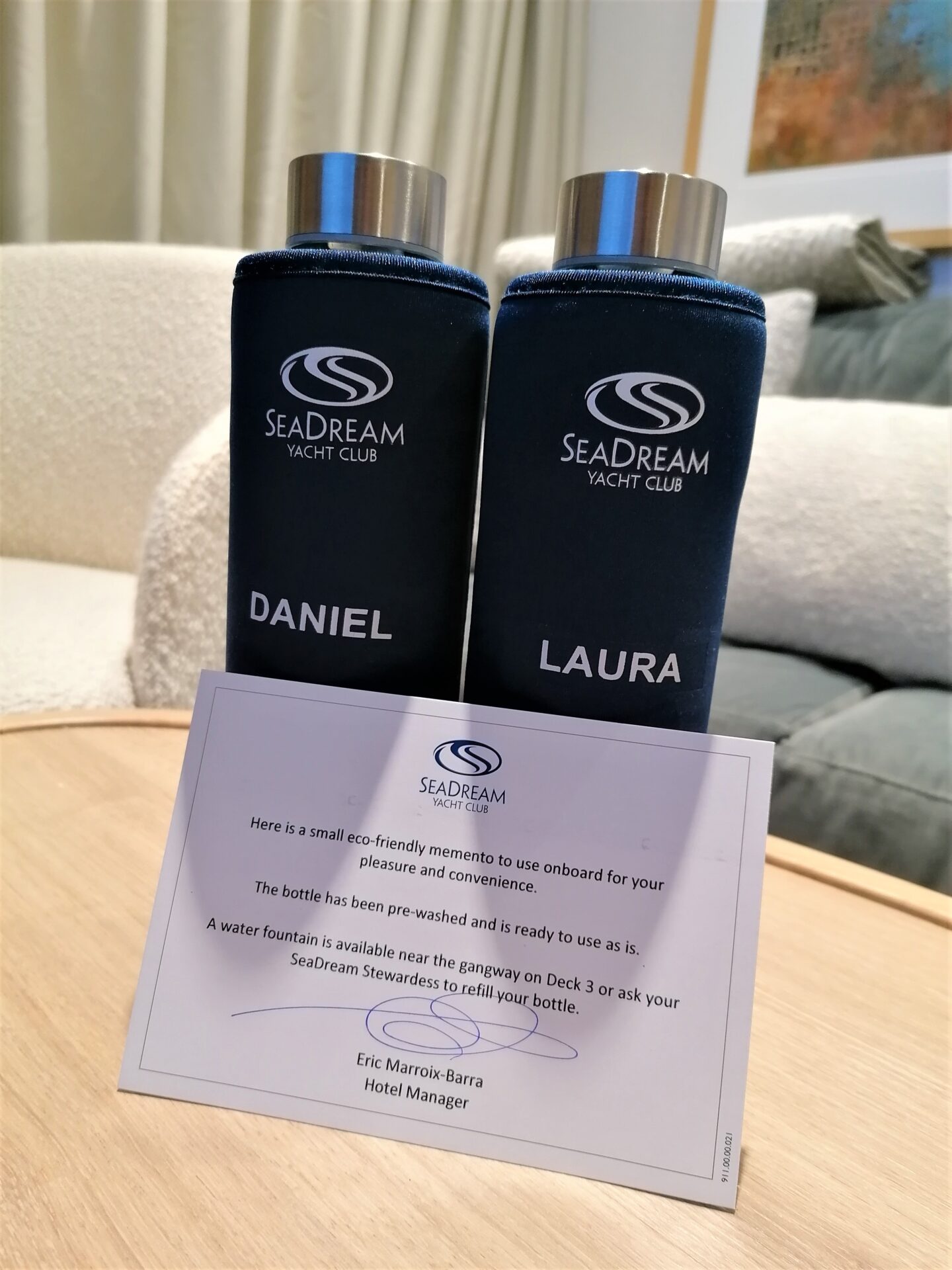 We had Seadream robes and slippers in our room which we found good quality and quite comfy.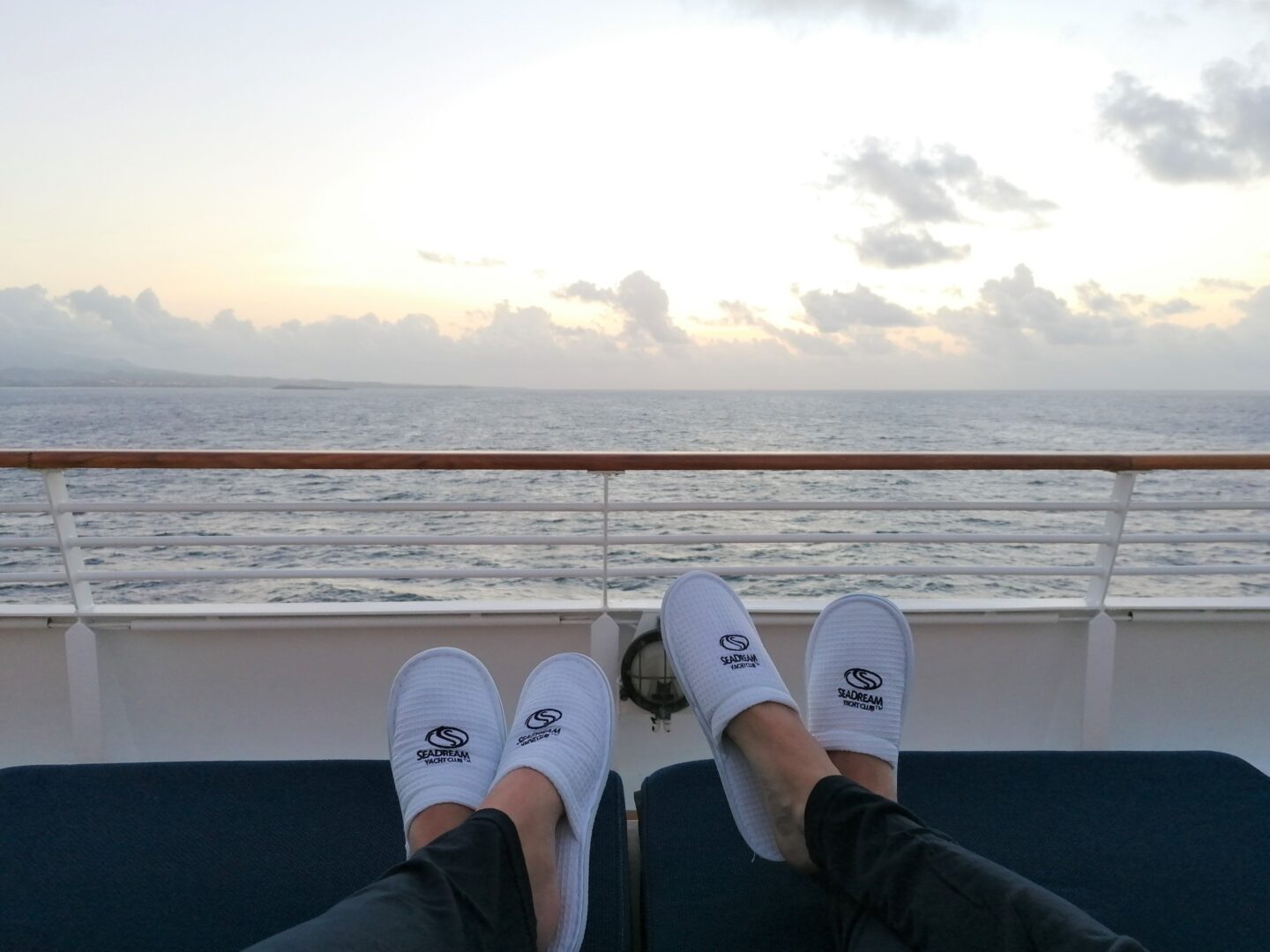 Every night when we got back to our cabin we had a SeaDream gift waiting for us. I loved this extra touch and seeing what was going to be waiting for us every night when we returned to our cabin felt like Christmas! On our first night we had personalised SeaDream pyjamas – our names were embroidered on each pair! All our gifts had the SeaDream branding and included personalised glass water bottles, eye masks, a tin of mints, pens in presentation boxes and a shoe bag.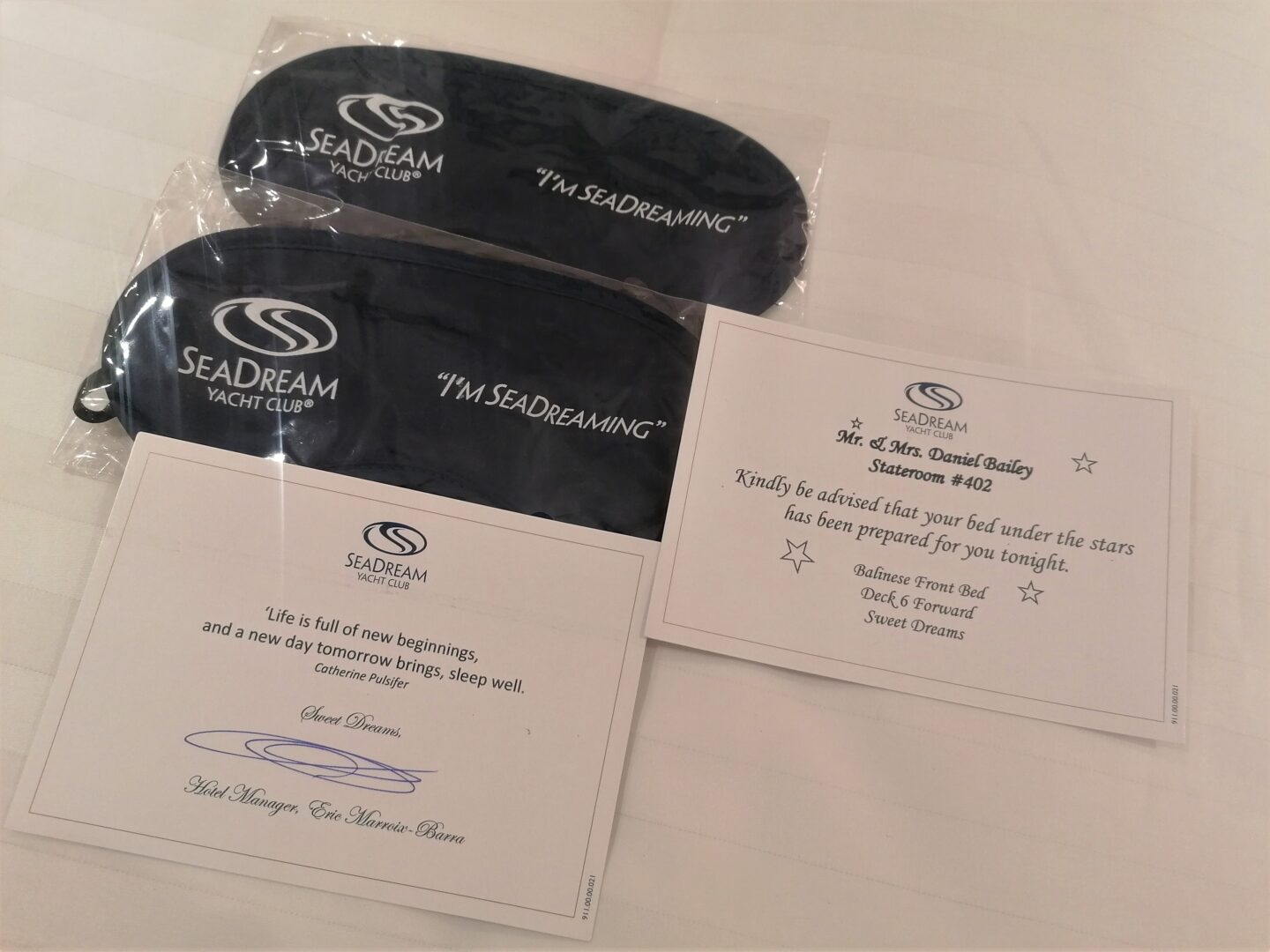 Deck 4, where our cabin was located, is also home to the spa and gym. Whilst I did manage to have a quick sneak peak one day I didn't manage to get into the spa, but heard lots of good things about the treatments – SeaDream's spa is the only certified Thai spa at sea. I made no attempt to go to the gym, I was too busy drinking Kir Royales!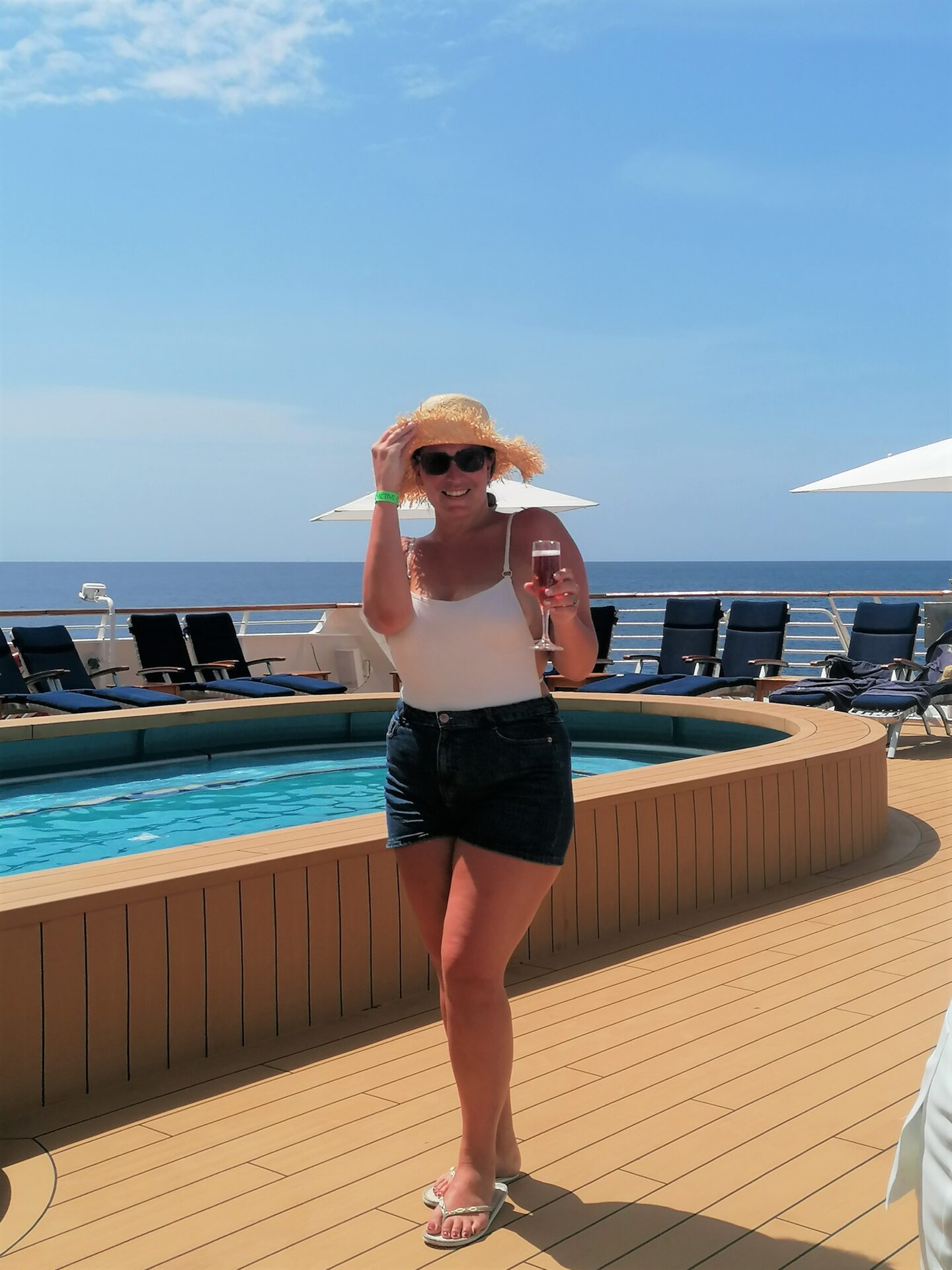 Morning yoga and Tai Chai classes were also held by the spa crew for those who wanted to partake. On Deck 6 you will find a golf simulator and back down to Deck 4 you will find the spacious library with a huge selection of books as well as computers available for use. Mountain bikes are also available for guests to use to explore the islands should you wish.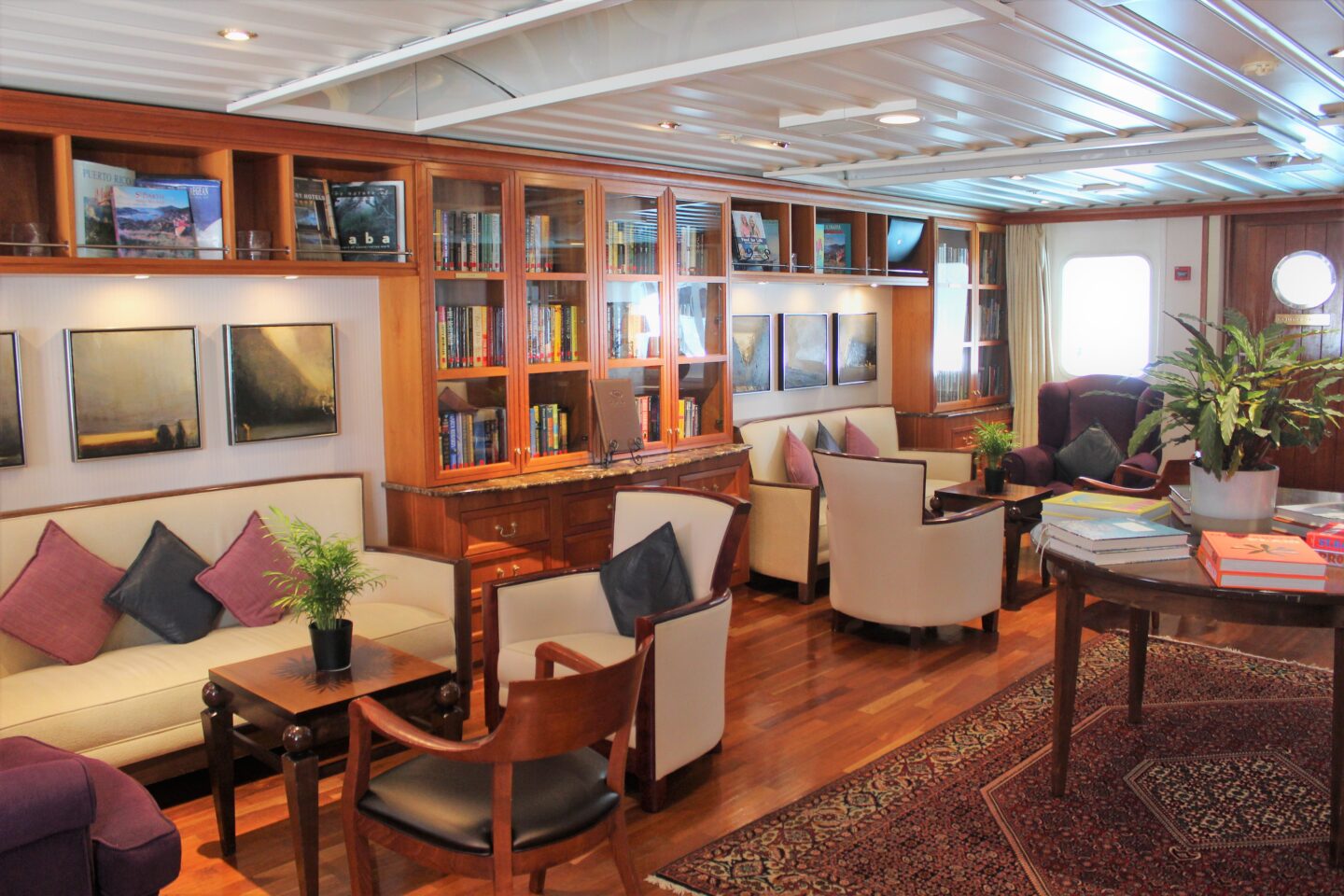 For Mr B and I, when we were not off the yacht exploring the beautiful Caribbean islands we visited, there was usually one place you could find us.
The pool – we loved lazing on a lounger, reading a good book and taking a cooling dip in the pool.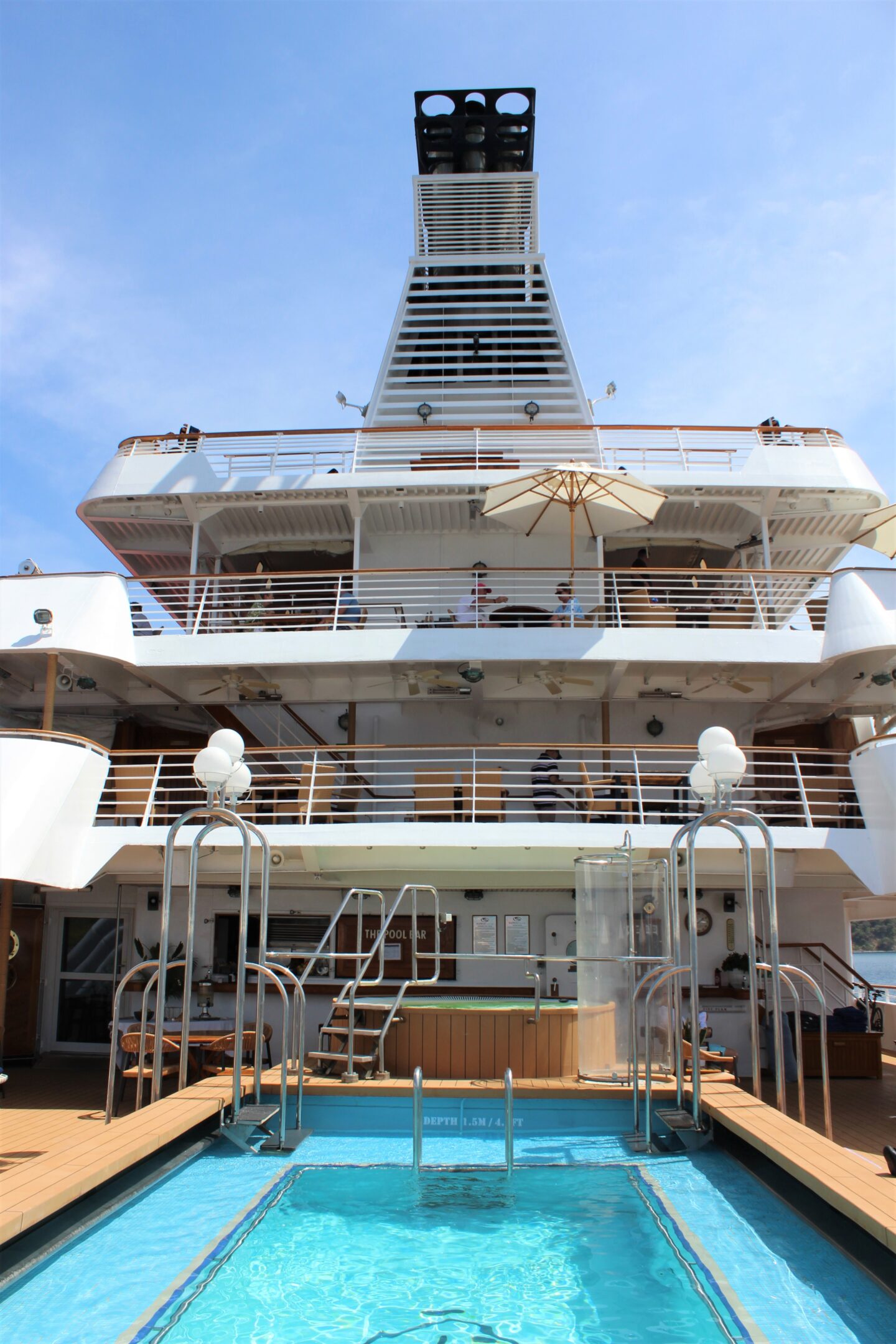 When relaxing by the pool, we were never there long before one of the wonderful crew were tempting us with a drink (most often of the alcoholic variety!).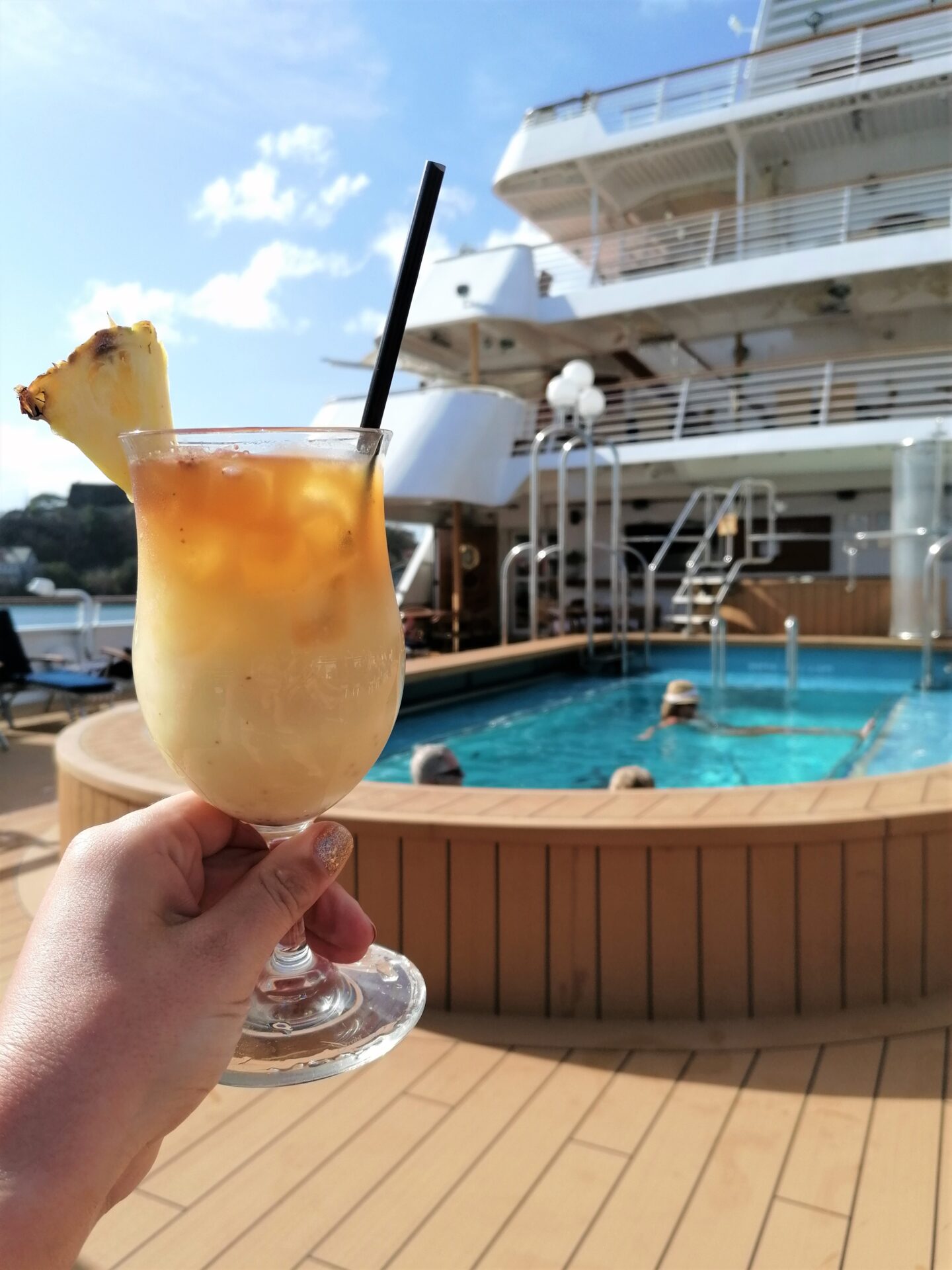 The hours we spent by the pool, we felt truly relaxed.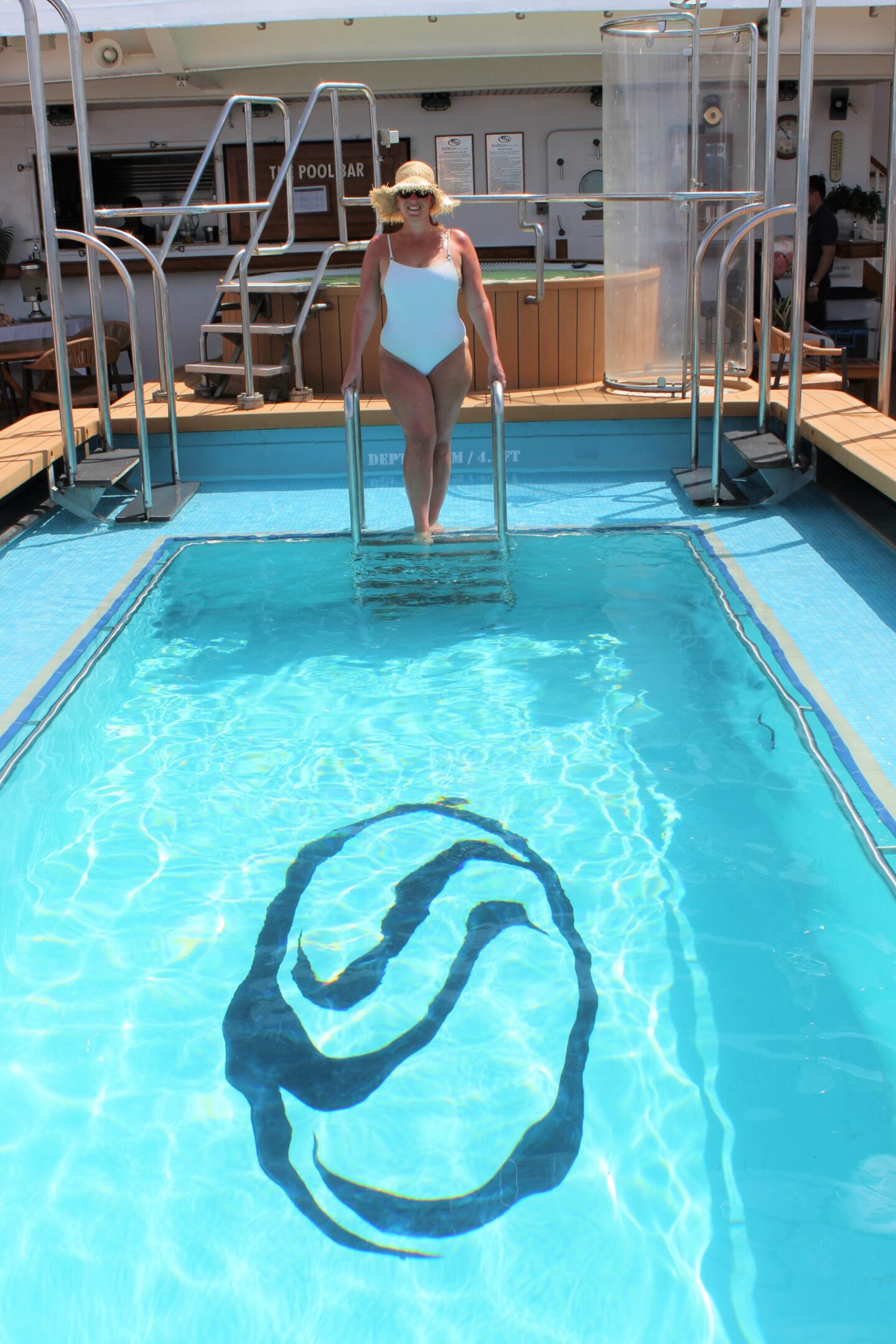 There was always a fluffy SeaDream towel waiting on the loungers and if you fancied some shade, you just had to let one of the crew know and they would put a parasol up for you.
There was a hot tub next to the pool, but when I was basking in the Caribbean sun the refreshing pool was always calling my name. There were also two additional hot tubs located on Deck 6.
One of the many unique things about SeaDream is the water sports they offer, all of which are included in your sailing, our favourite being their most recent addition, the slide! It was so much fun sliding from the yacht directly into the ocean, unique and very memorable.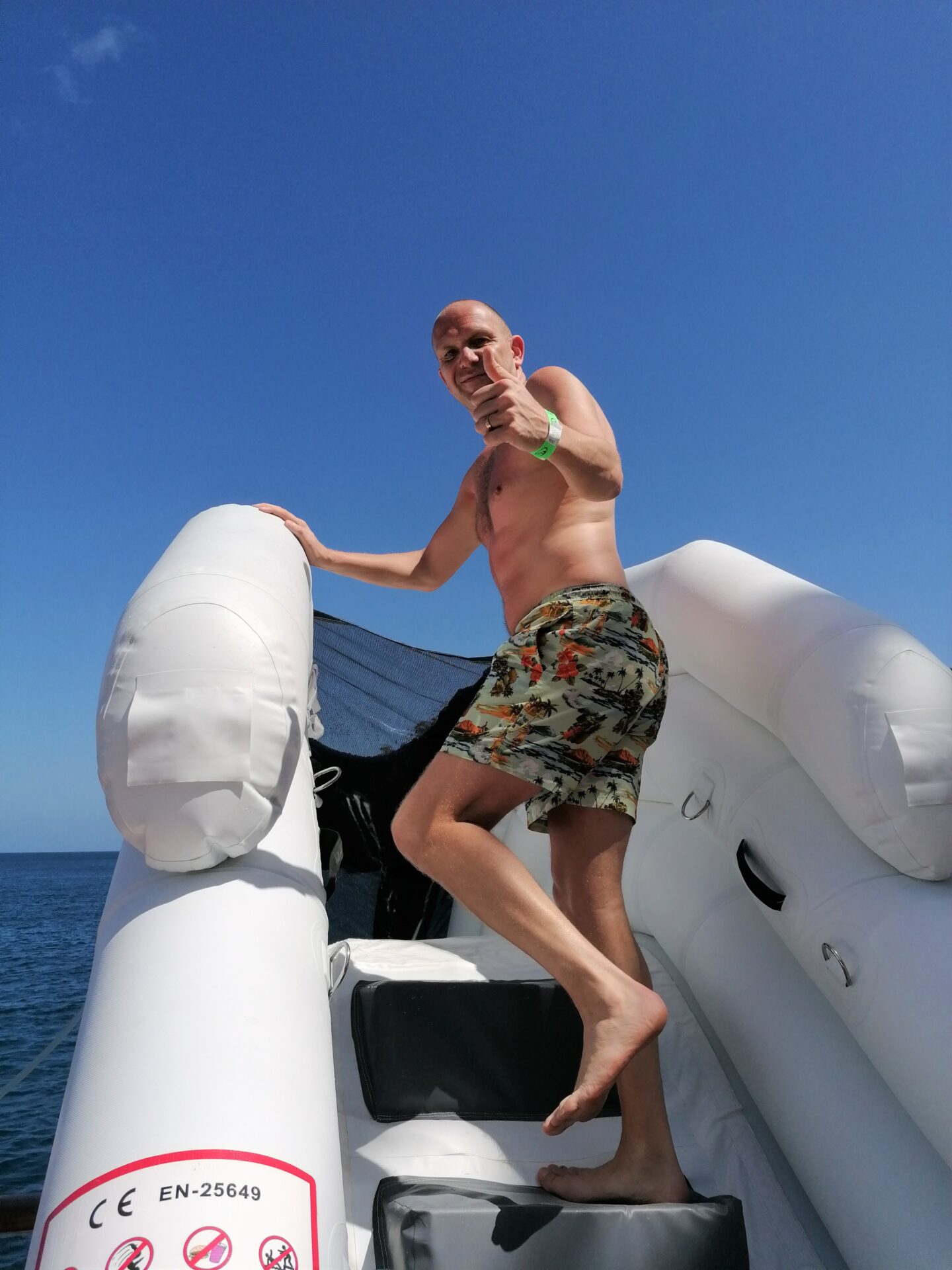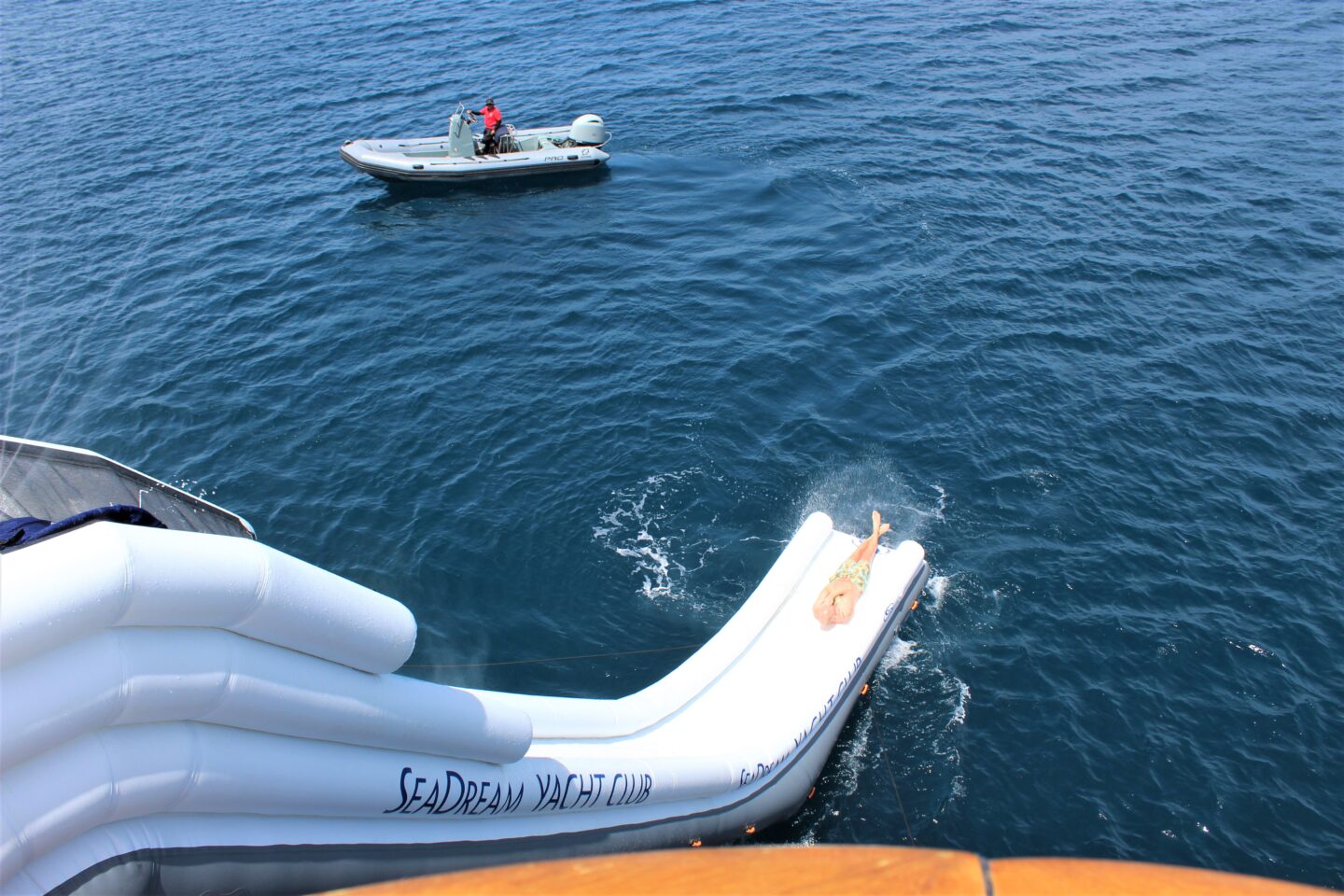 Mr B and I also enjoyed our first experience on a jet ski. Hopping on a jet ski straight from the back of the yacht and riding it in the middle of Tobago was amazing! On our sailing there were also paddle boards, a banana boat and kayaks available.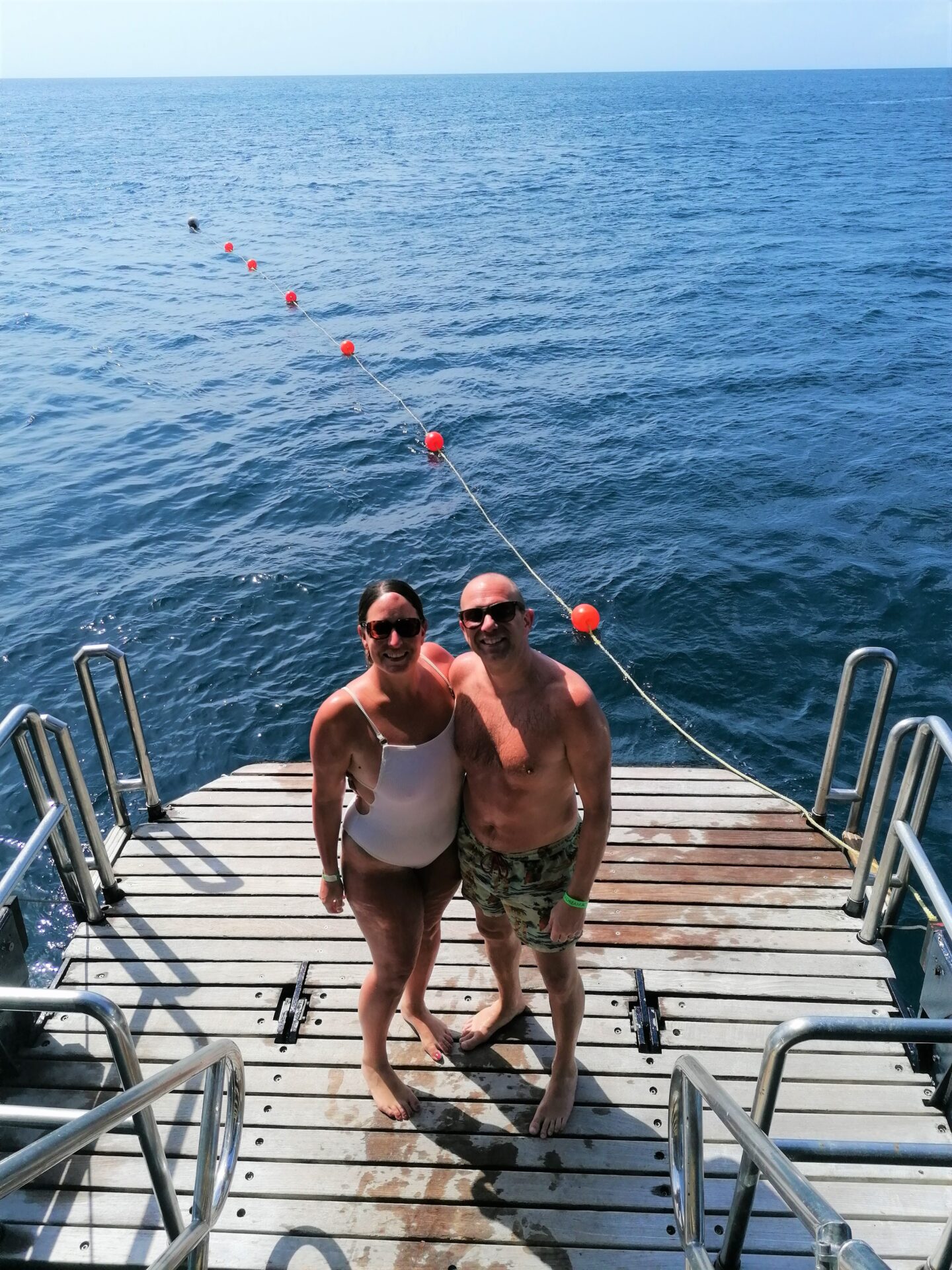 Something else which we both really enjoyed was swimming straight from the yacht into the sea. Cooling down by jumping directly off the back of the marina platform into the sea felt like a special experience. Mr B and I both agreed the water sports SeaDream had on the yacht was something we will always look back on for being very unique and lots of fun.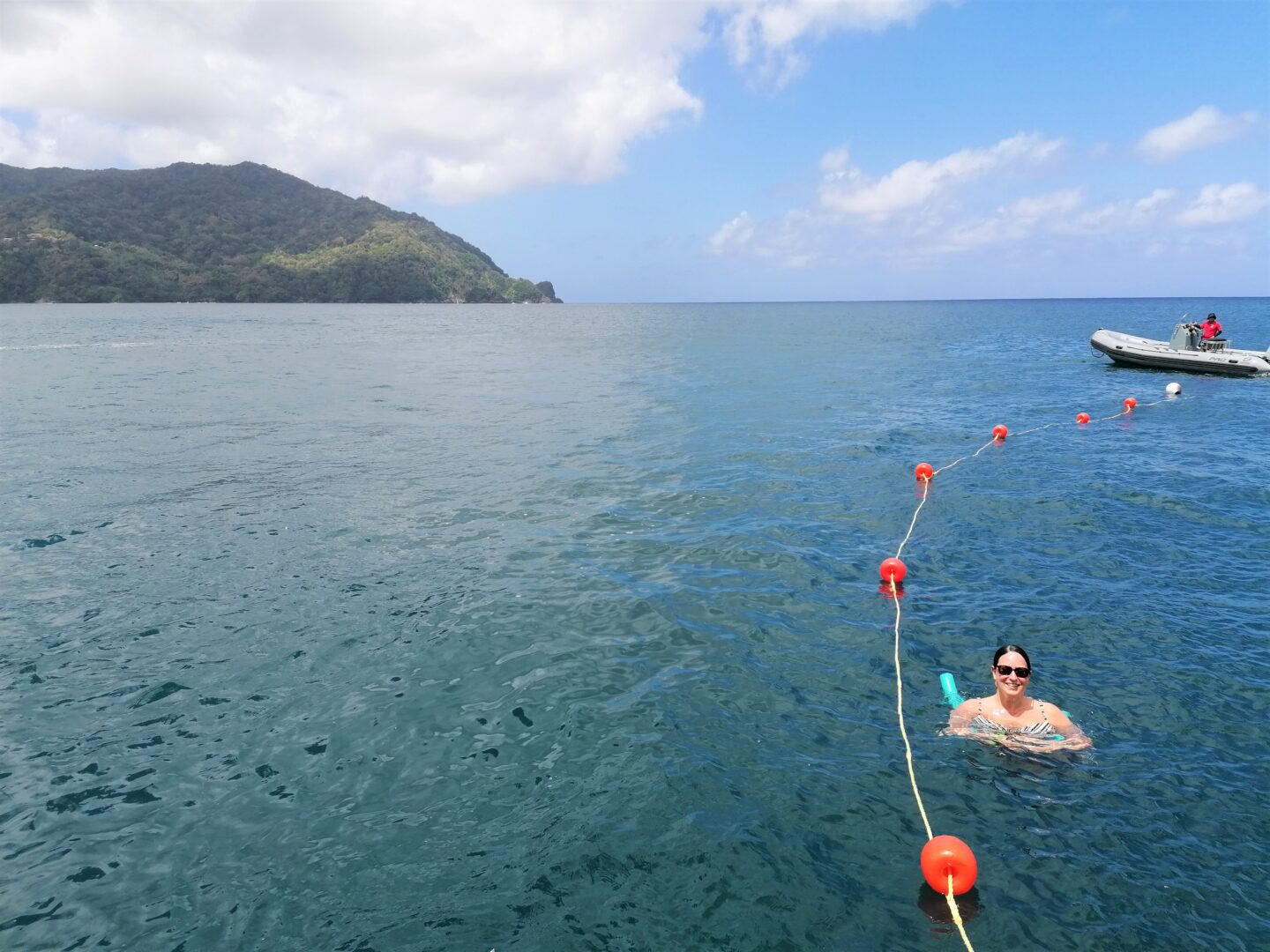 When not cooling off by the pool or swimming off the yacht, Mr B and I could also be found on the top deck sprawled on one of the fabulous and oh so comfy Balinese dream beds with our feet up (and usually a drink in hand). They gave wonderful unobstructed views and were extremely spacious.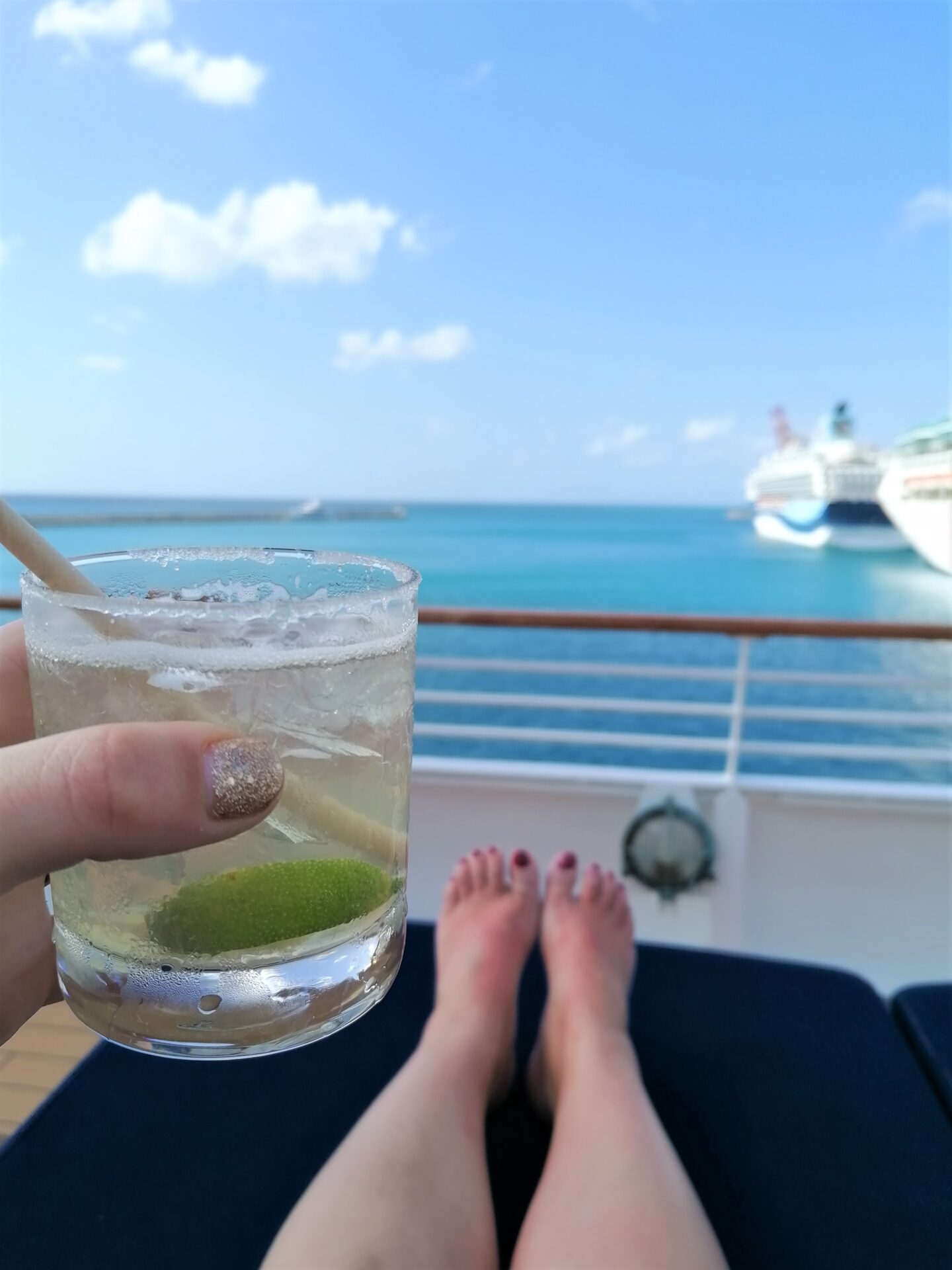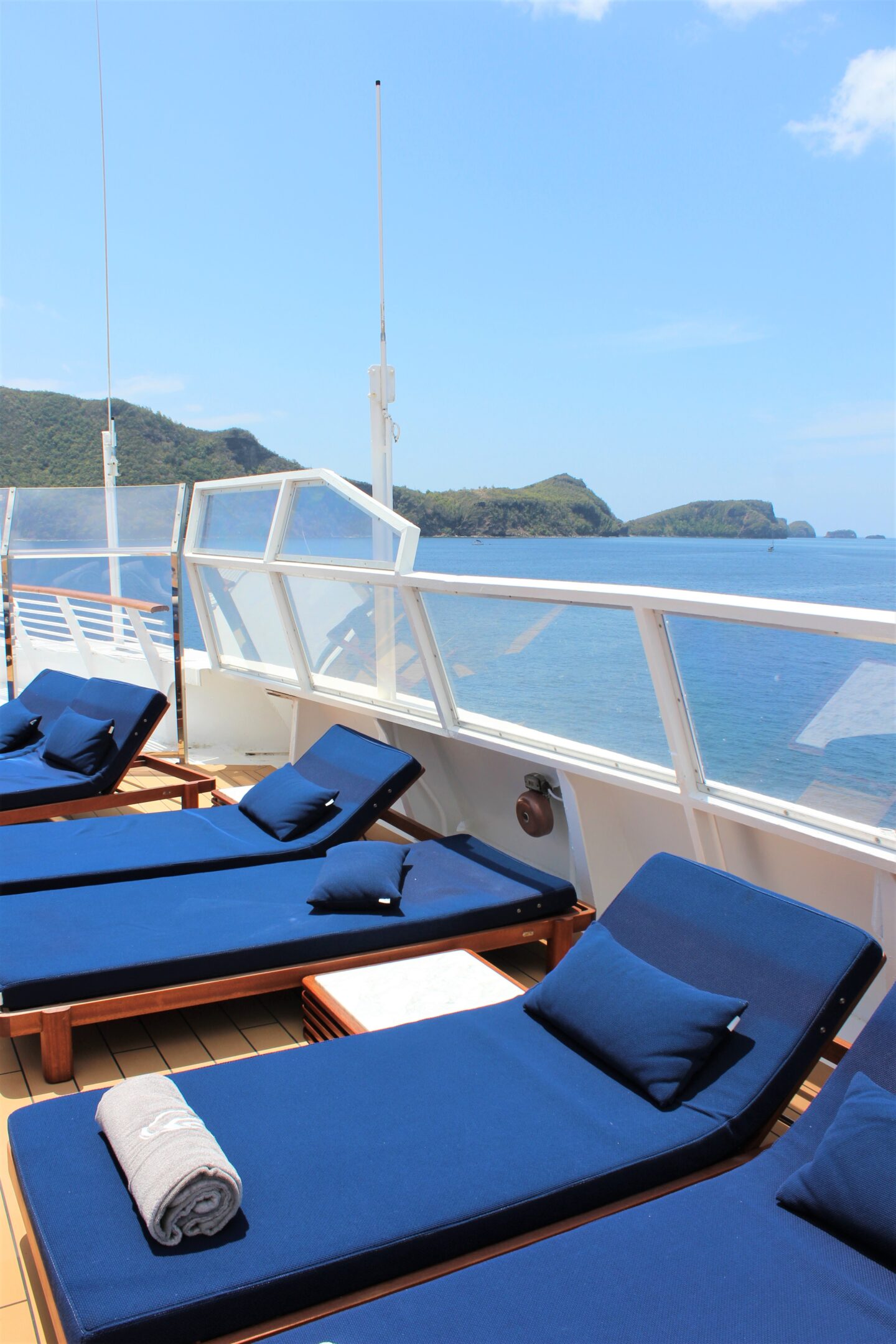 Mr B and I also made use of the Bali beds one morning when we woke up at just gone 5am. We popped on our SeaDream PJ's and slippers and made our way to the top of the yacht to watch the sunrise as we sailed into Grenada.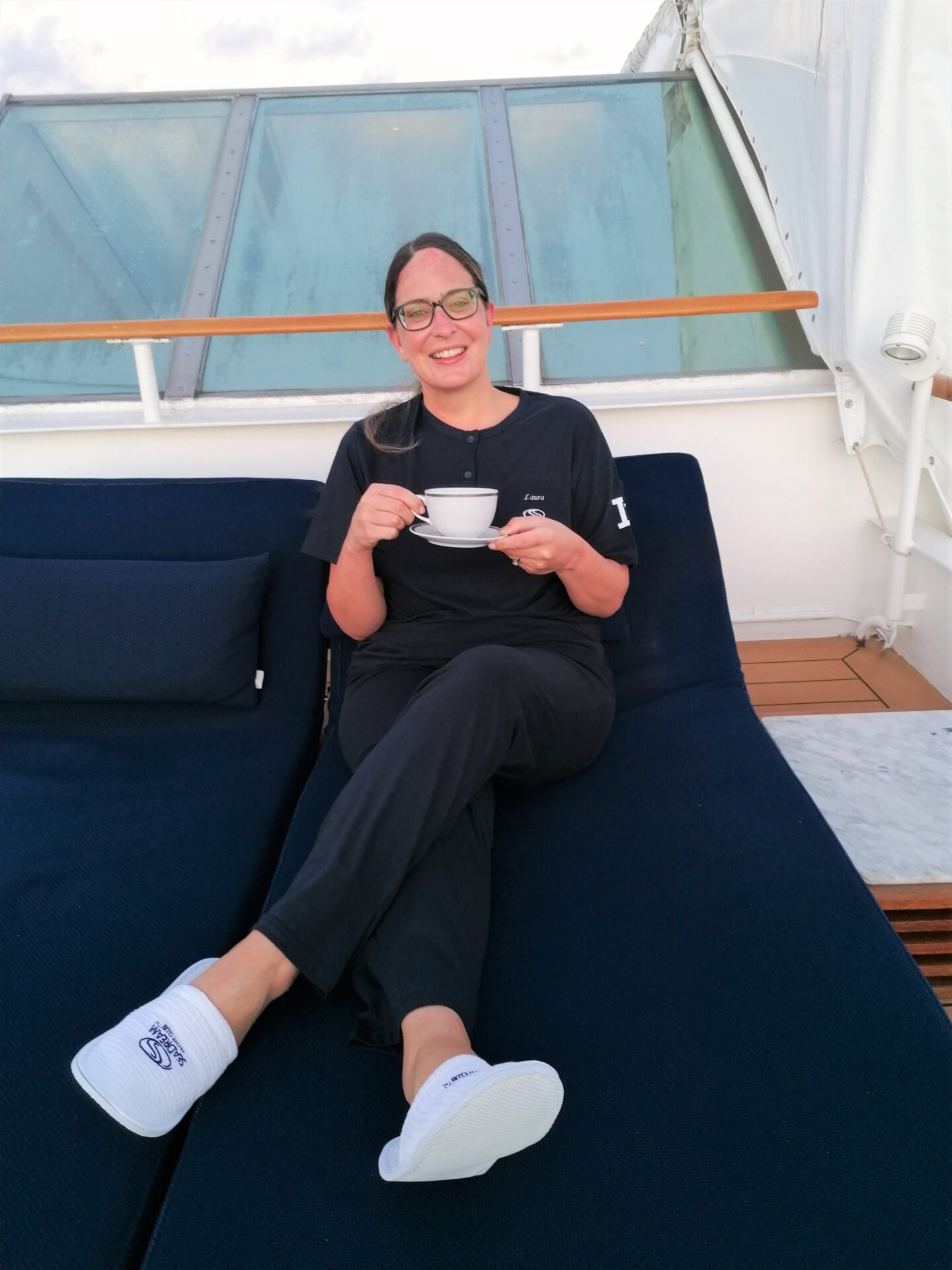 One of the wonderful crew, Alex, who was always there with a smile whenever we saw him, bought us some loose leaf English breakfast tea to enjoy along with some freshly baked breakfast pastries. Again this is another unique experience which we will always remember.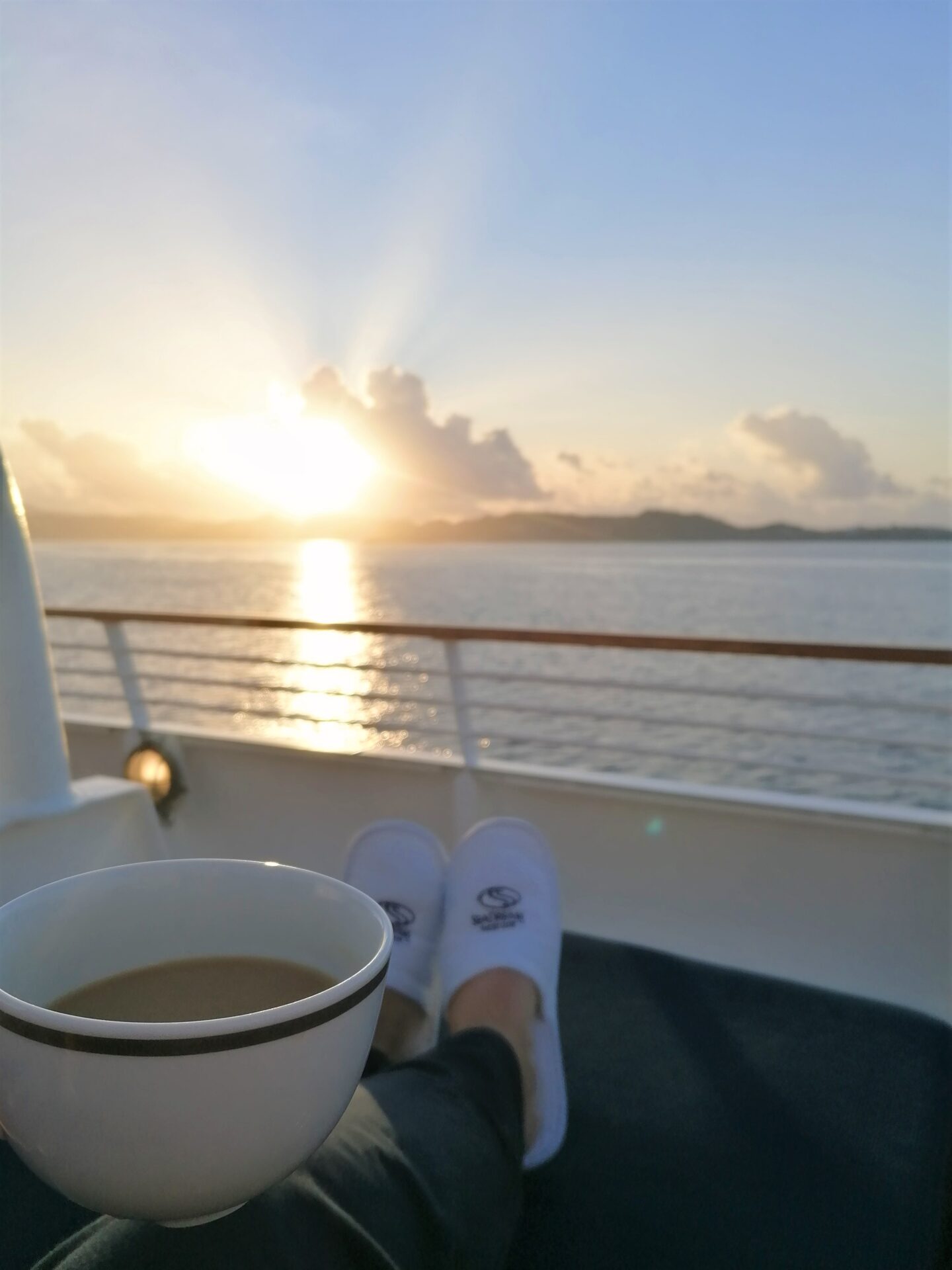 And talking of unique experiences, I have to talk about our night 'sleeping under the stars'. The front area of the yacht is yours for the evening, cordoned off with a 'do not disturb' sign. We were blown away by how perfect the setup was.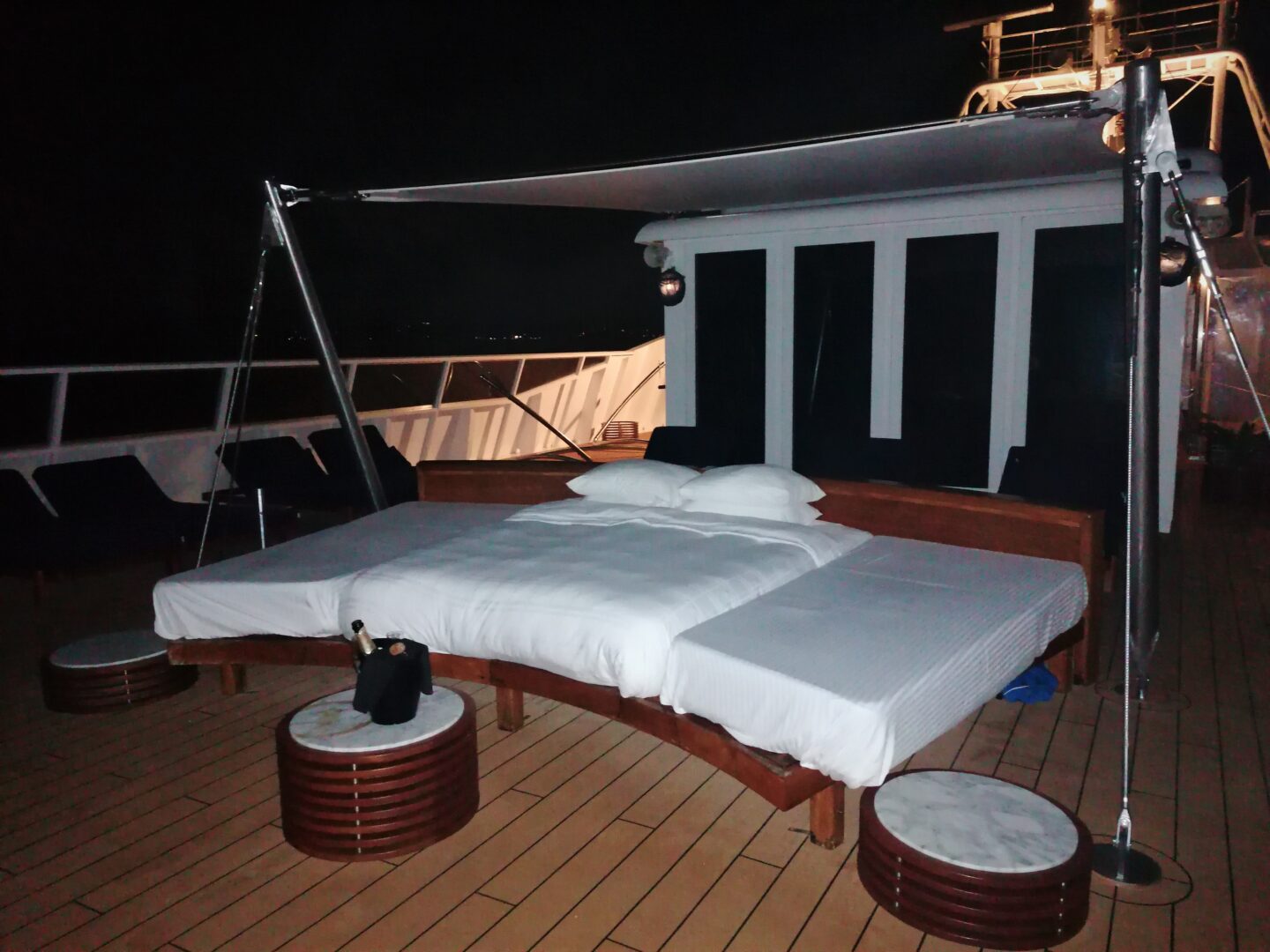 A bed adorned with fresh crisp linens had been made for us, a bottle of champagne on ice was at the end of the bed and the sky was full of twinkling stars. It was one of those pinch-me moments where you just take a breath and realise how lucky you are to be experiencing something so special.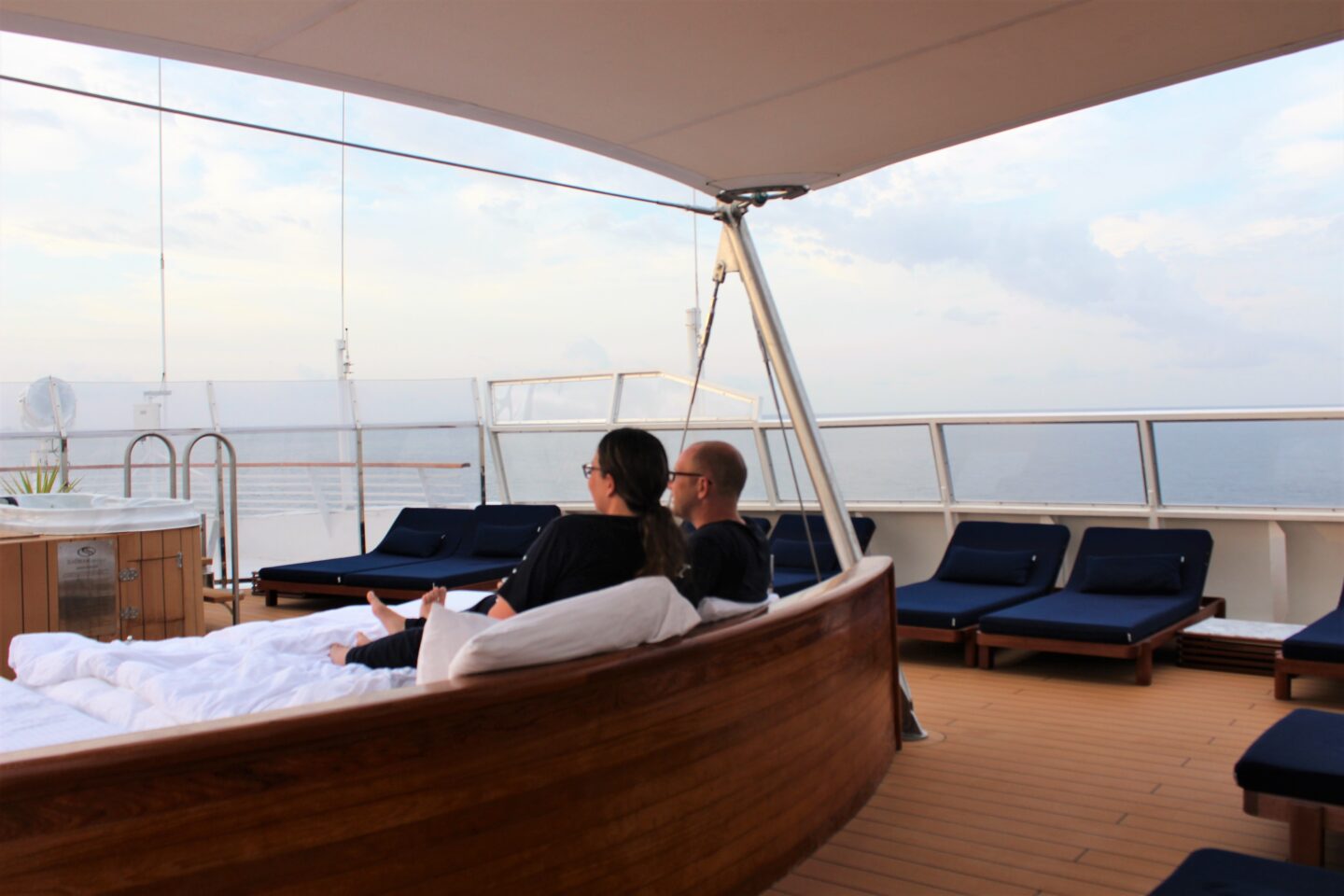 I don't know if it was sailing on the Caribbean seas with the fresh sea air all around us, but Mr B and I both had an incredible night's sleep and woke just before 6am so we could watch the sunrise from our 'bed'.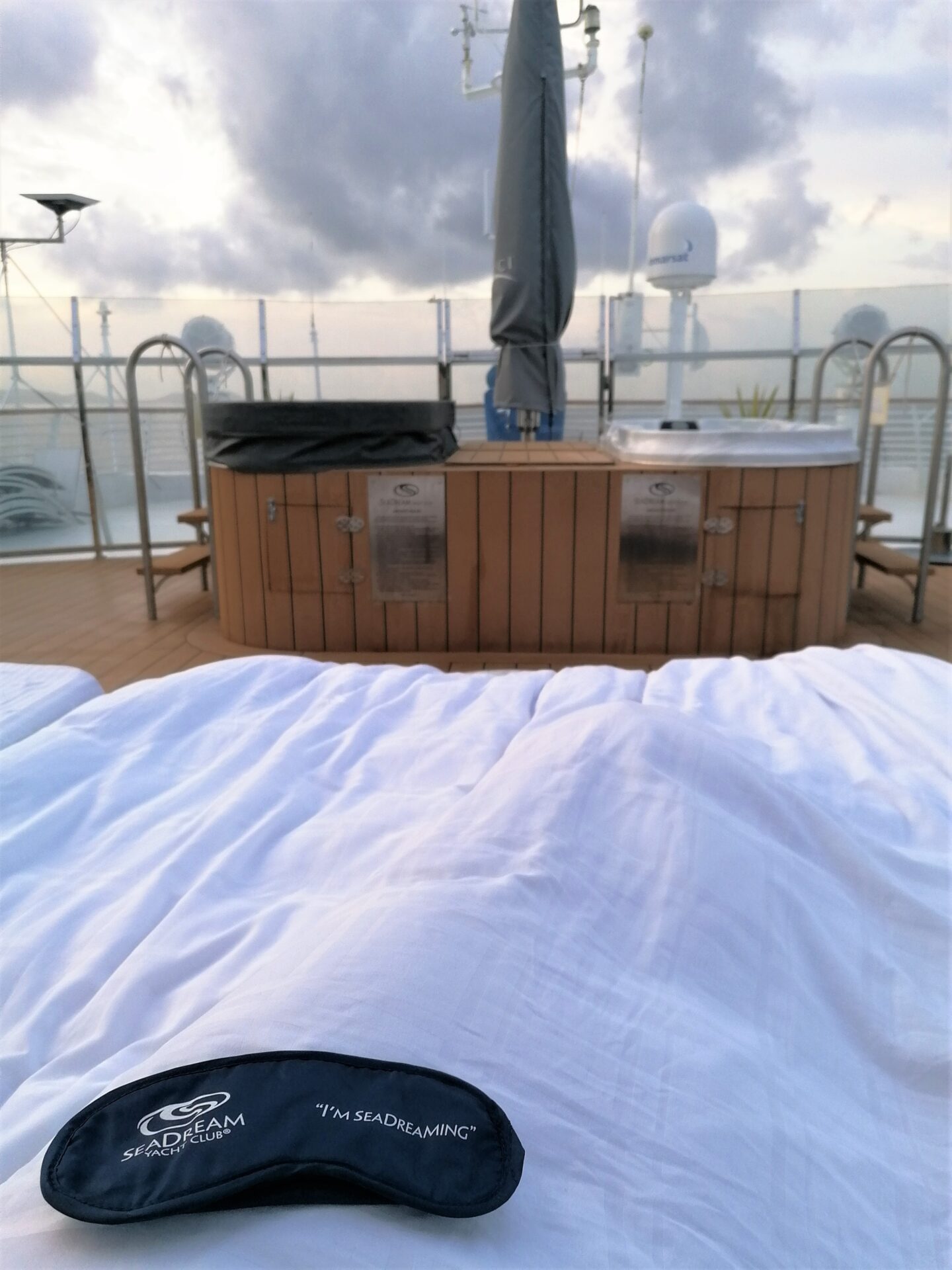 Alex brought us a tray of freshly-brewed English breakfast tea and the morning was just as special and unique as the evening was. A true once-in-a-lifetime experience we will remember forever.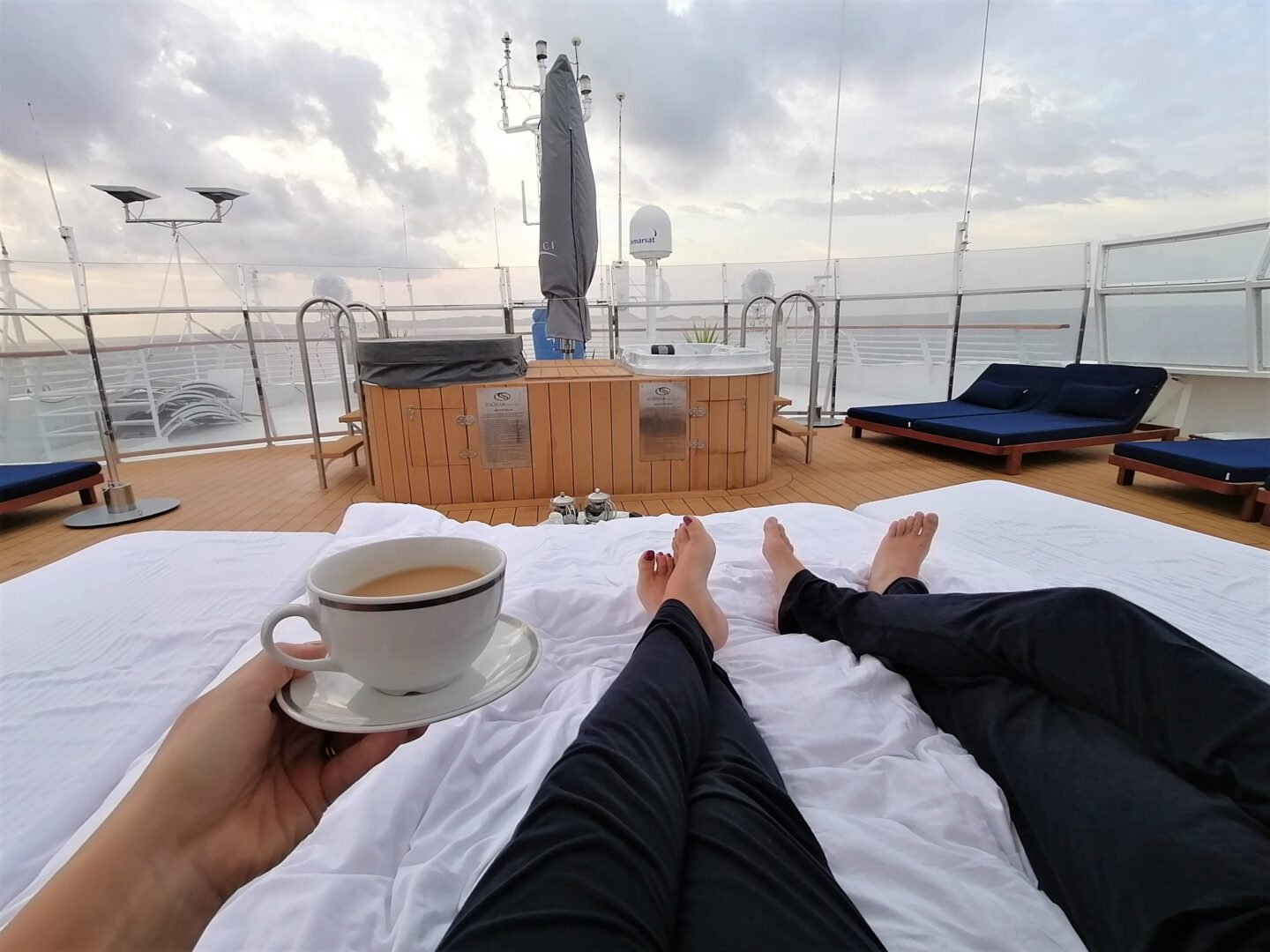 Want to know the perfect excuse for getting some shade in the day when you feel you may have had too much sun? You have to go and take a seat at the Top of the Yacht bar which gets a lovely breeze! The wonderful bartender Tomislav was always there to make me my favourite Cosmopolitan or whip me up a perfectly-made Espresso Martini, or on days when we didn't quite know what we wanted he would surprise us with his own creation.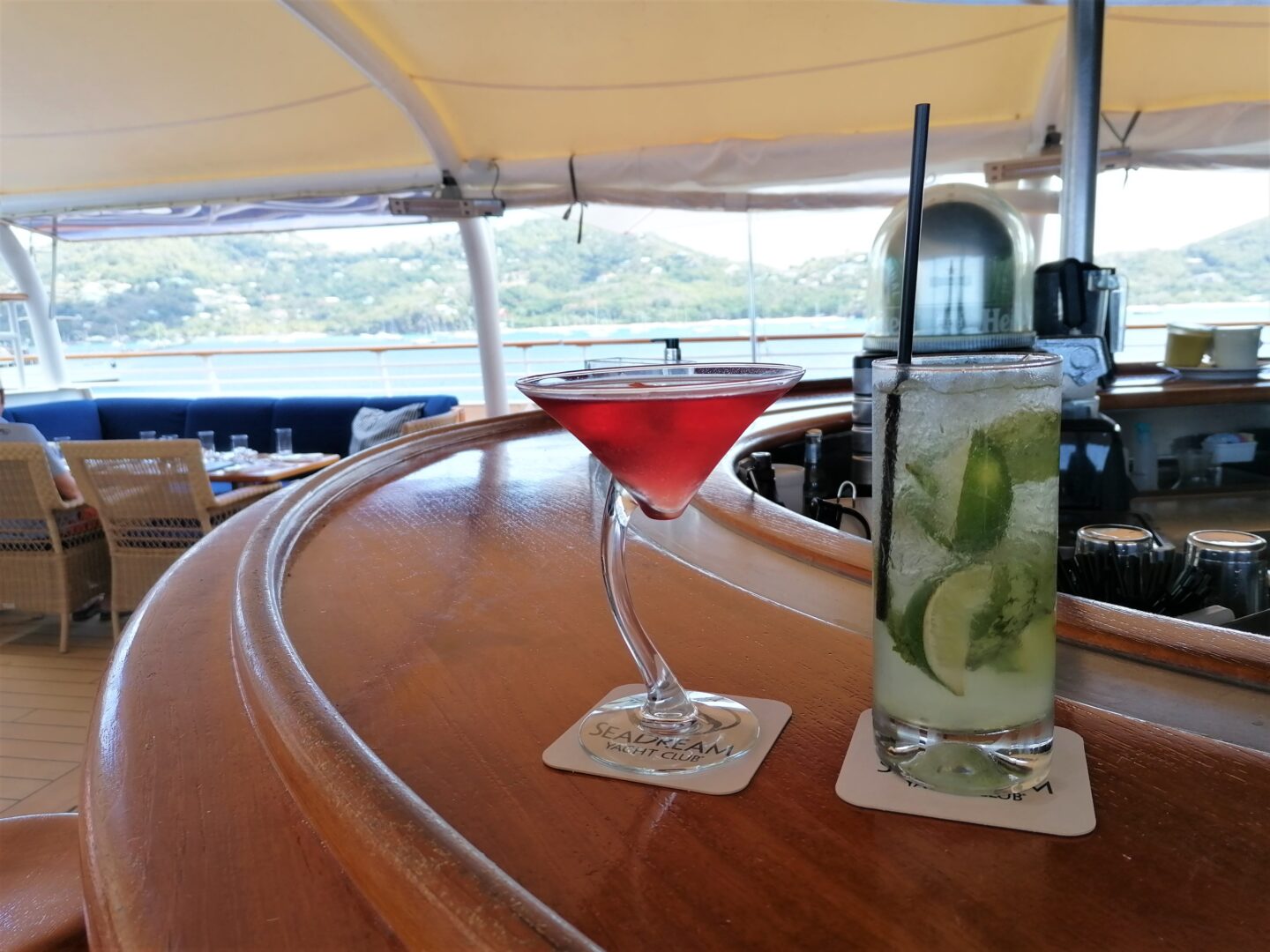 In the evenings it was a popular hangout with drinks flowing, guests chatting to each other and generally just loving life.
Whilst we spent most of our evenings at the Top of the Yacht bar, other guests also enjoyed evenings at the Piano Bar which saw George entertaining guests with his amazing playing and great voice whilst the bartenders would whip you up a perfectly-crafted cocktail. Located next to the Piano Bar you will find the Casino which is home to a blackjack table.
The pool also saw some of the action in the evenings with the nightly cocktail and canapes reception always being held there every evening before dinner.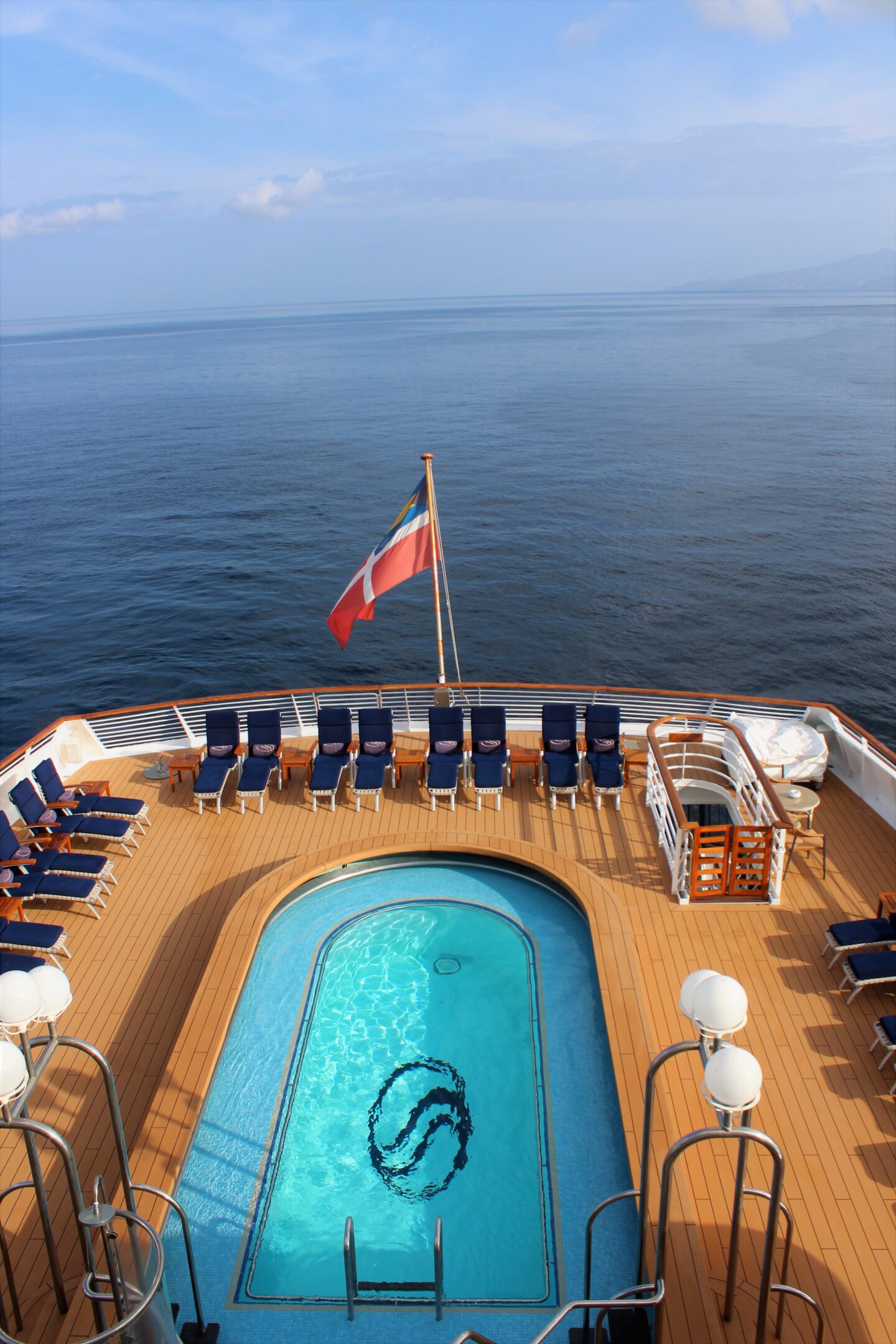 One evening around the pool there was a 'movie under the stars' night where guests could lay on a lounger with a giant screen which had been set up and enjoy a showing of the recently released Elvis film with freshly-made popcorn being available.
Another night after dinner there was live music around the pool. It turned into a great party which saw us along with many other guests dancing the night away under the stars.
Whilst SeaDream does not offer shows and boisterous evening entertainment, for us we were more than happy spending our time, after an always amazing dinner, drinking fabulous cocktails at the Top of the Yacht bar and talking about what a fabulous day we had.
We visited truly beautiful islands on our sailing, but honestly, I would be happy spending a week on SeaDream and not getting off! When onboard we felt truly pampered, relaxed and really had everything we could want.
A huge part of making us feel that way was down to all the wonderful crew on board, 95 of them to be exact. On our sailing we had 82 guests out of a maximum of 112. It was clear just how much the crew genuinely enjoyed their work and that reflected in the friendliness of the crew and the incredible service we received.
I could list so many of the crew who stood out to us and made our holiday so special, however, honestly, all of the crew were incredible and we spoke to many of them who have worked for SeaDream for 10 years plus which really says a lot in itself.
As I'm sure you can tell, SeaDream gave us so many special memories and once-in-a-lifetime experiences. I can understand why they have so many repeat guests onboard.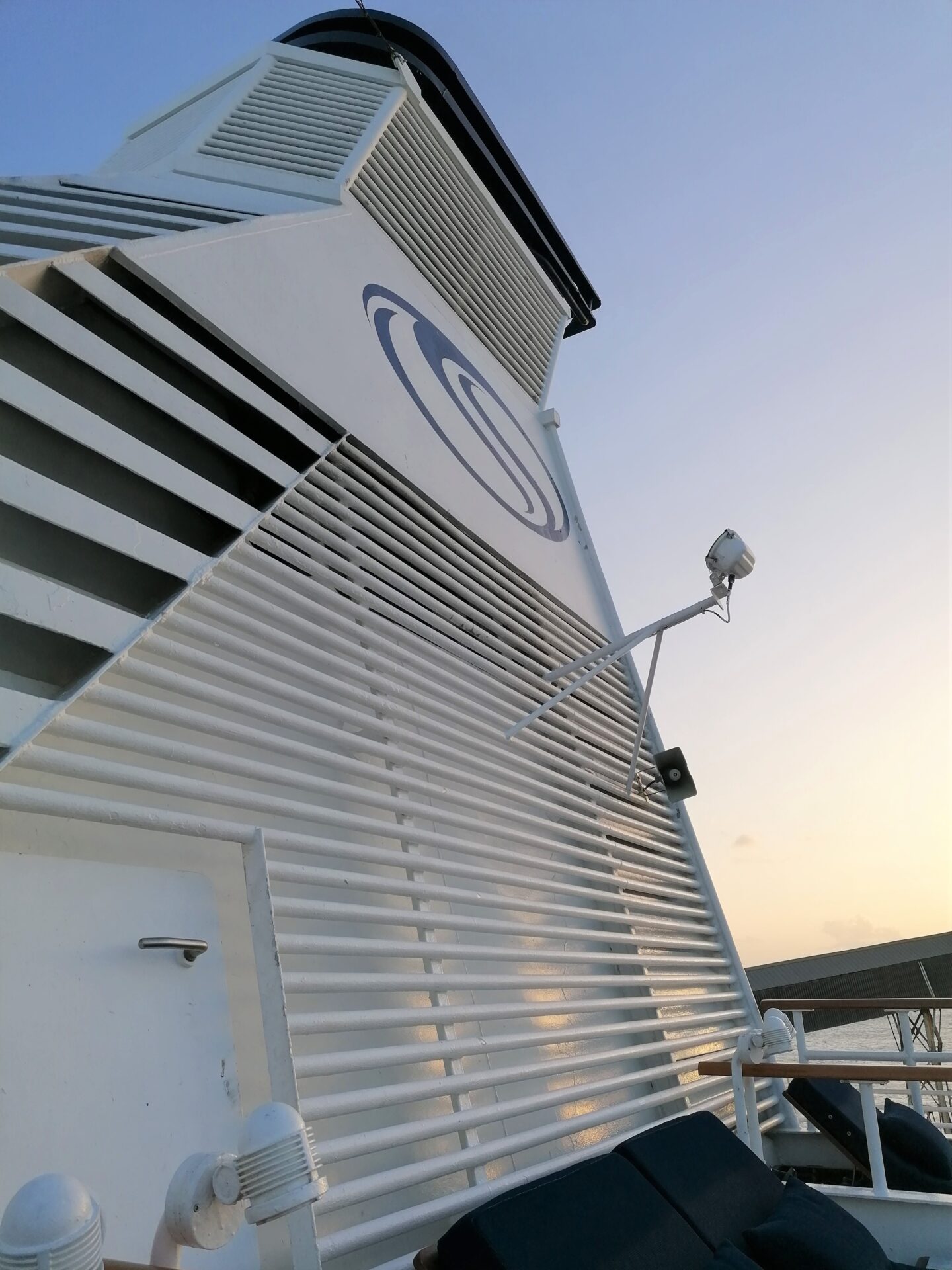 Thank you SeaDream for such an incredible holiday, but it's definitely not goodbye, it's until we meet again . . .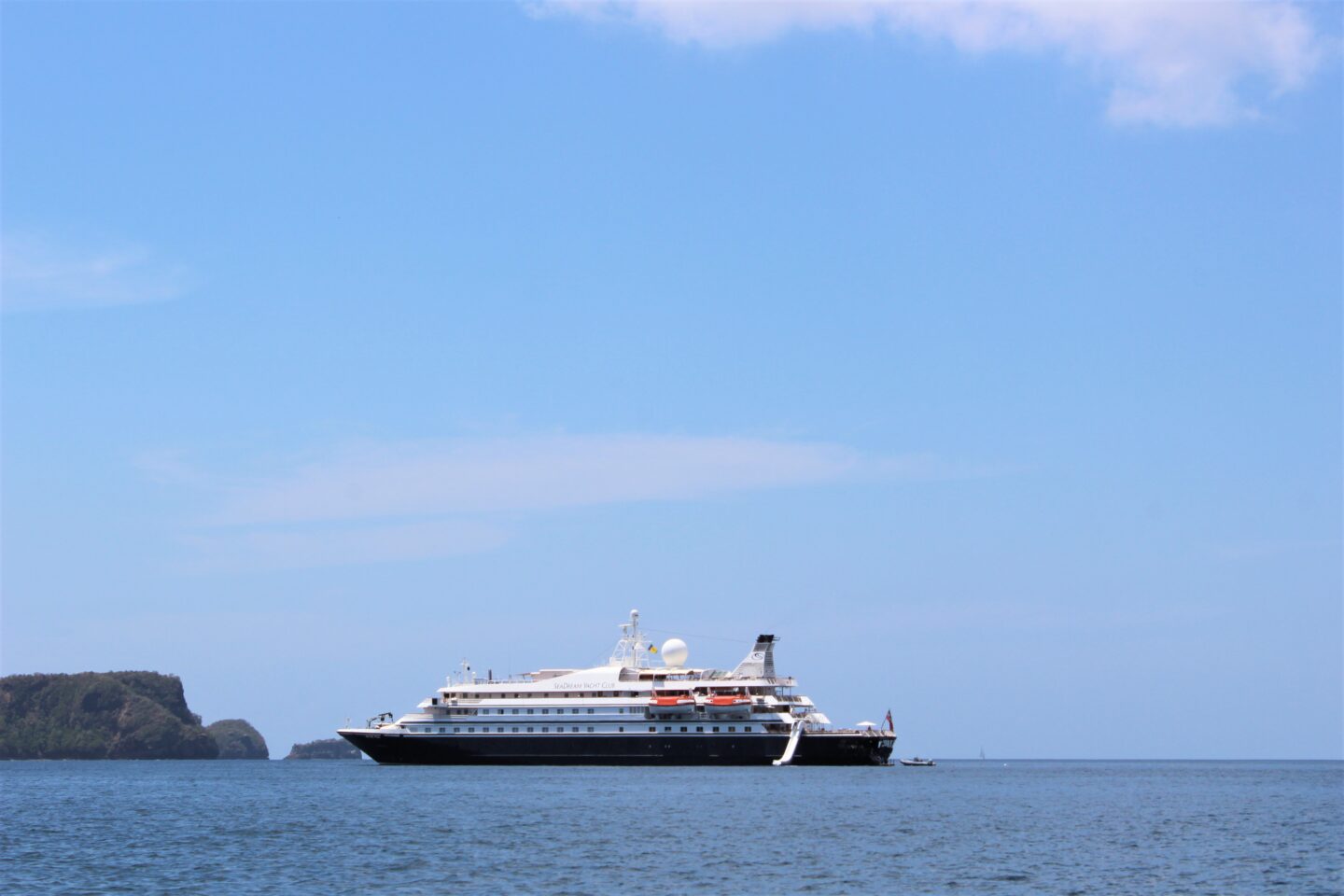 Read my next blog post to see the Caribbean islands we visited during our voyage and what we got up to . . .
Read about all the delicious food we had on our sailing . . .