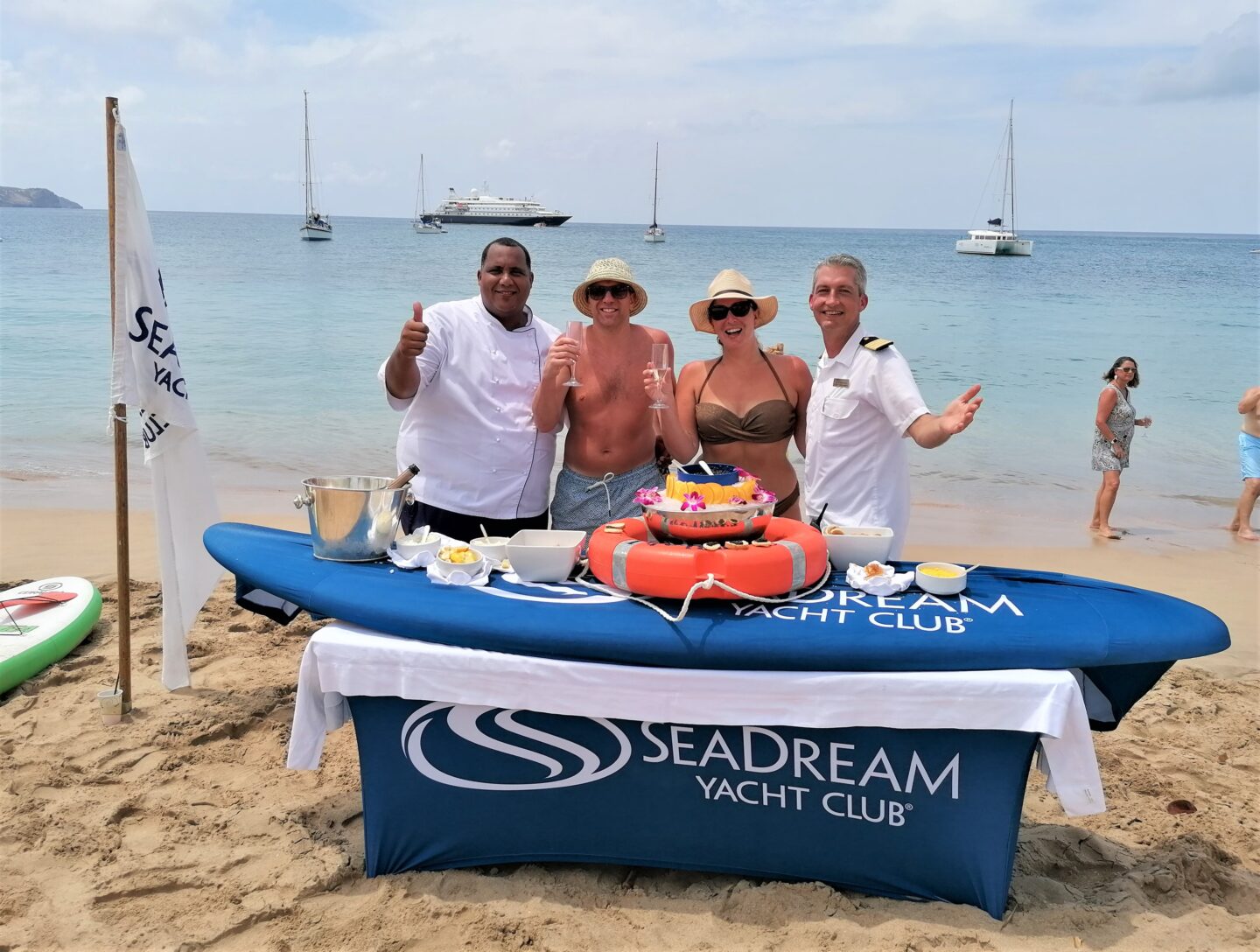 Mr B and I both love the Caribbean, the true beauty and charm it possesses with its stunning beaches, picturesque landscapes, friendly people and its relaxed way of life. Words and pictures never seem to quite do it justice.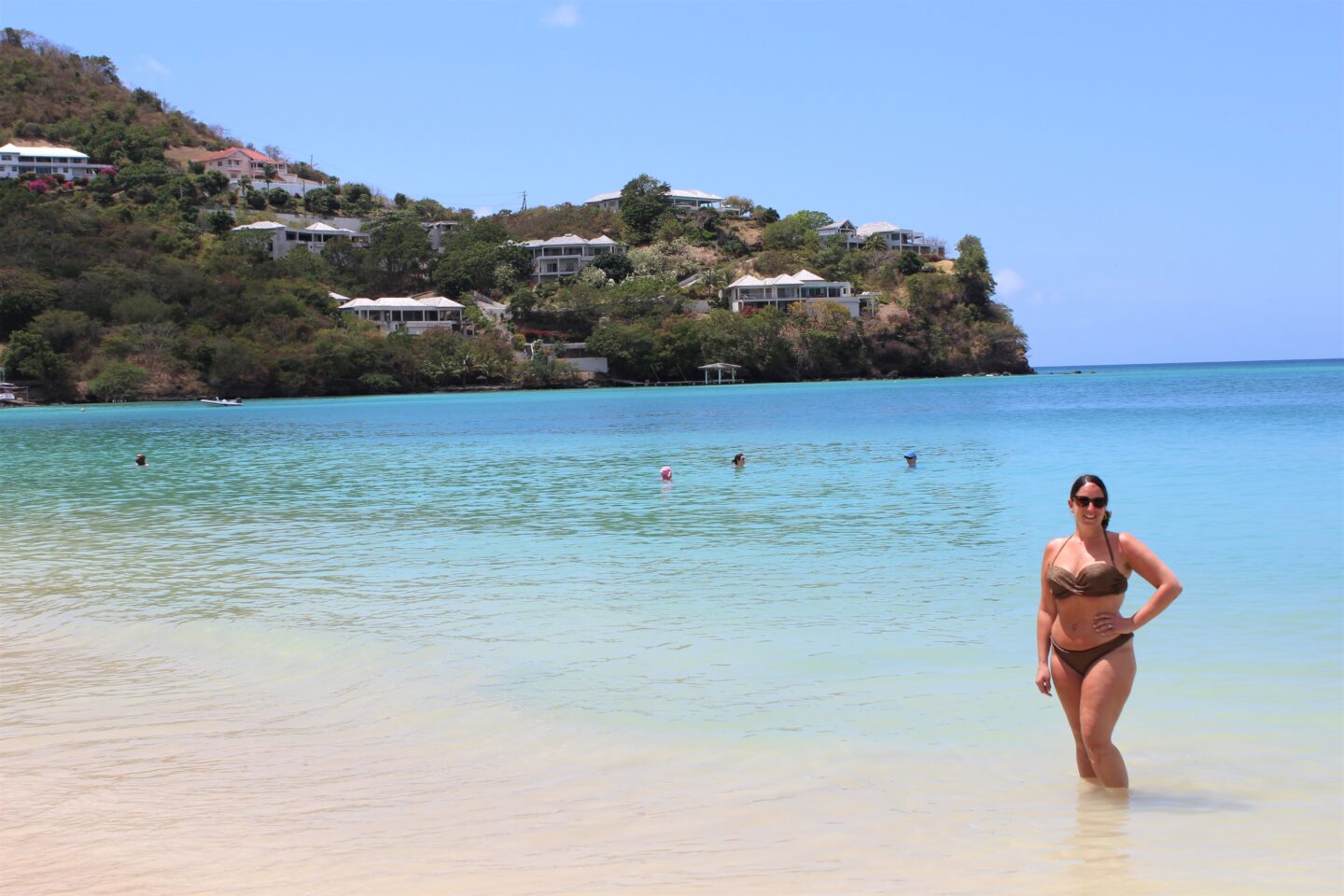 Our SeaDream itinerary really spoilt us, as sailing on a yacht we were able to visit smaller islands and ports which the cruise ships simply cant reach.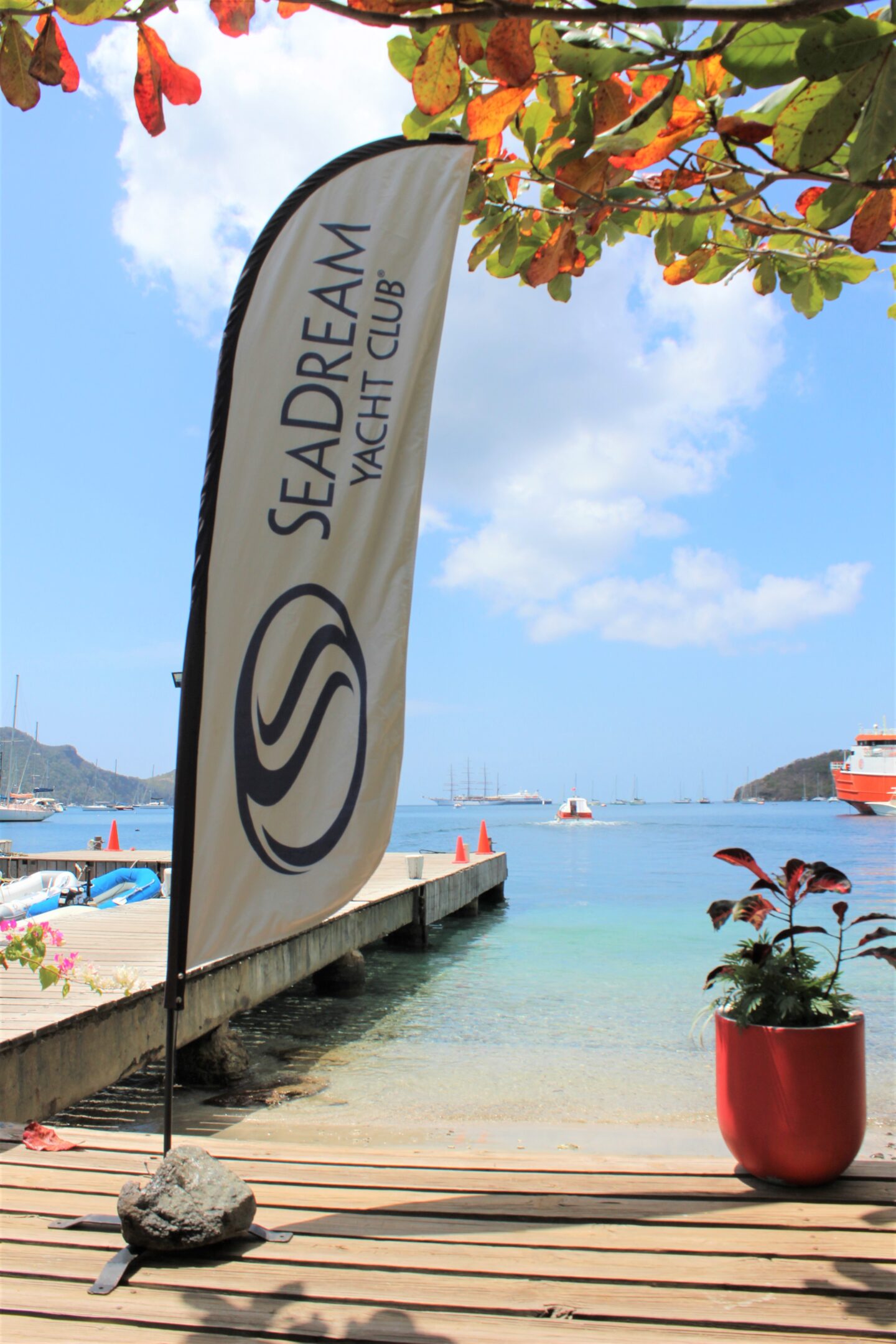 SeaDream offer several paid-for excursions in all ports. We had pre-booked one of them and booked a second whilst we were on-board. Along with those, our lovely cruise director hosted two walks which were complimentary for guests to join.
Barbados
Our sailing went on a round-trip from Barbados. We flew in a few days' early so we could enjoy some time in Barbados so we wouldn't be jet lagged when we got on SeaDream, but also simply because we love Barbados!
There is a lot do to on this popular island, but our time was all about relaxing in the sun and enjoying the beautiful beach (with a rum punch or two!).
Man-O-War Bay, Trinidad and Tobago
After spending most of the day around the pool and enjoying the water toys, Mr B and I took a tender over to Man-O-War Bay in the late afternoon. It was so hot during the day, but when we went across about 4pm it was glorious.
We simply went for walk and enjoyed a gentle stroll down the beach watching the local fishermen bringing in their daily catches, the locals enjoying their time after work on the beach and the children playing in the sand.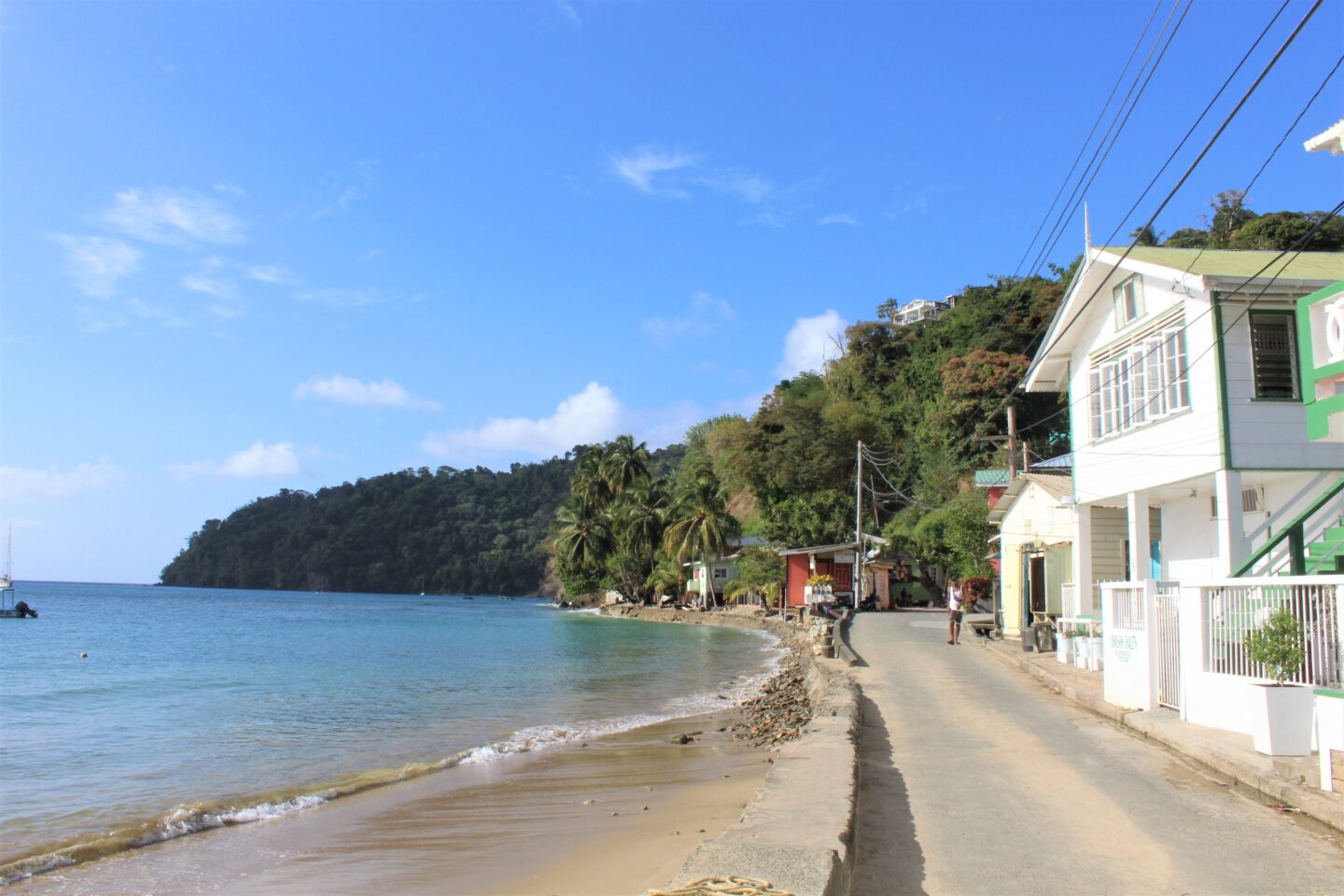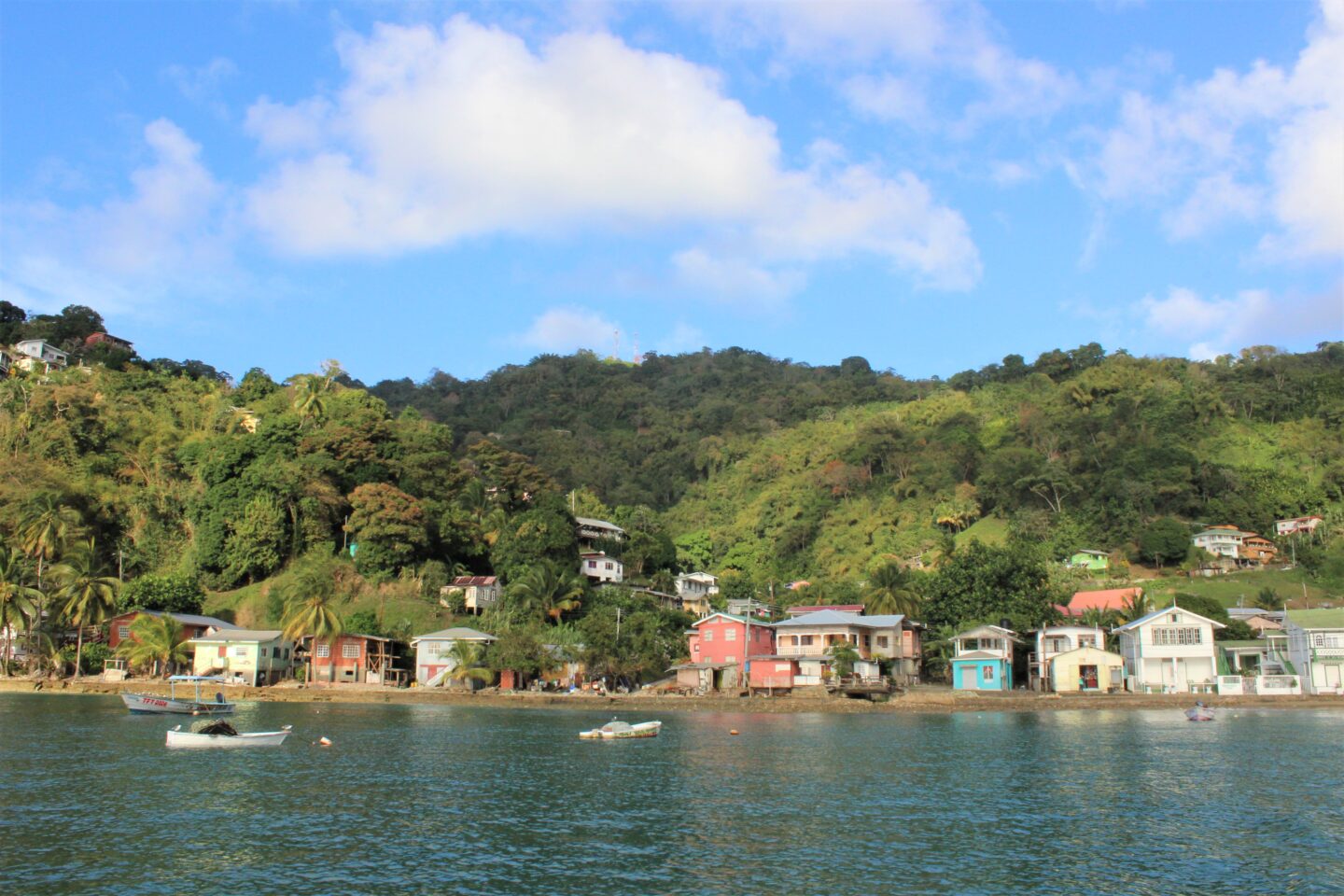 It was such a beautiful location, it felt untouched by tourism and we felt like we were inside a picture postcard.
St Georges, Grenada
Our second stop – St Georges, the capital of Grenada – was one of the biggest places we visited during our sailing which did mean we were able to dock at port so no tender was required. We had pre-booked a SeaDream land adventure called 'Grenada's favourites' which lasted half a day.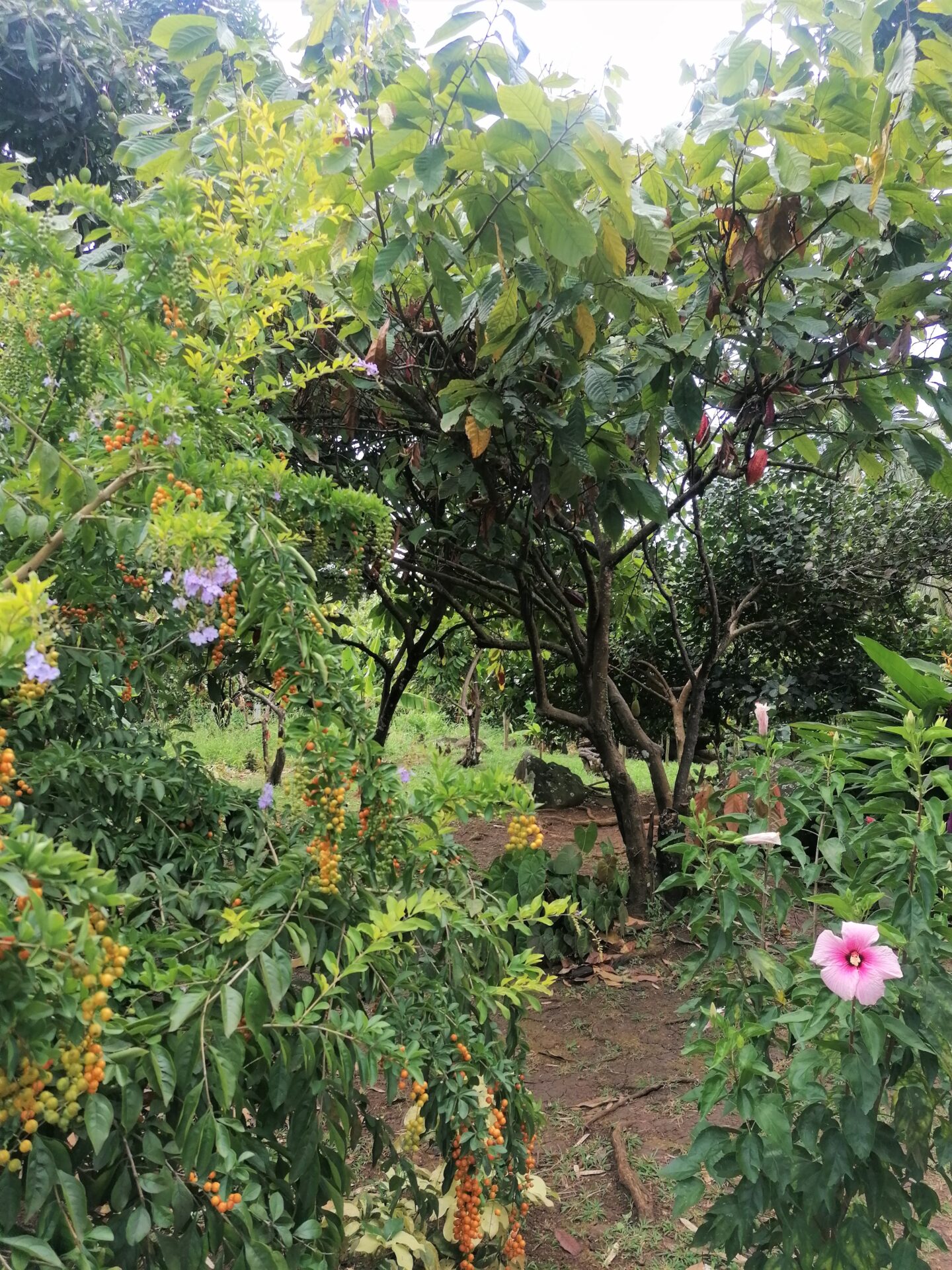 Setting off at 9am with just 10 other passengers, our first stop was to 'Laura's Herb and Spice Garden' where we got a tour around the gardens. Our guide was great, not only showing us all the different herbs and spices and telling us about their history and what they were all used for, but she also picked a lot for us to smell and taste. With Mr B and I really being into our food we loved this experience.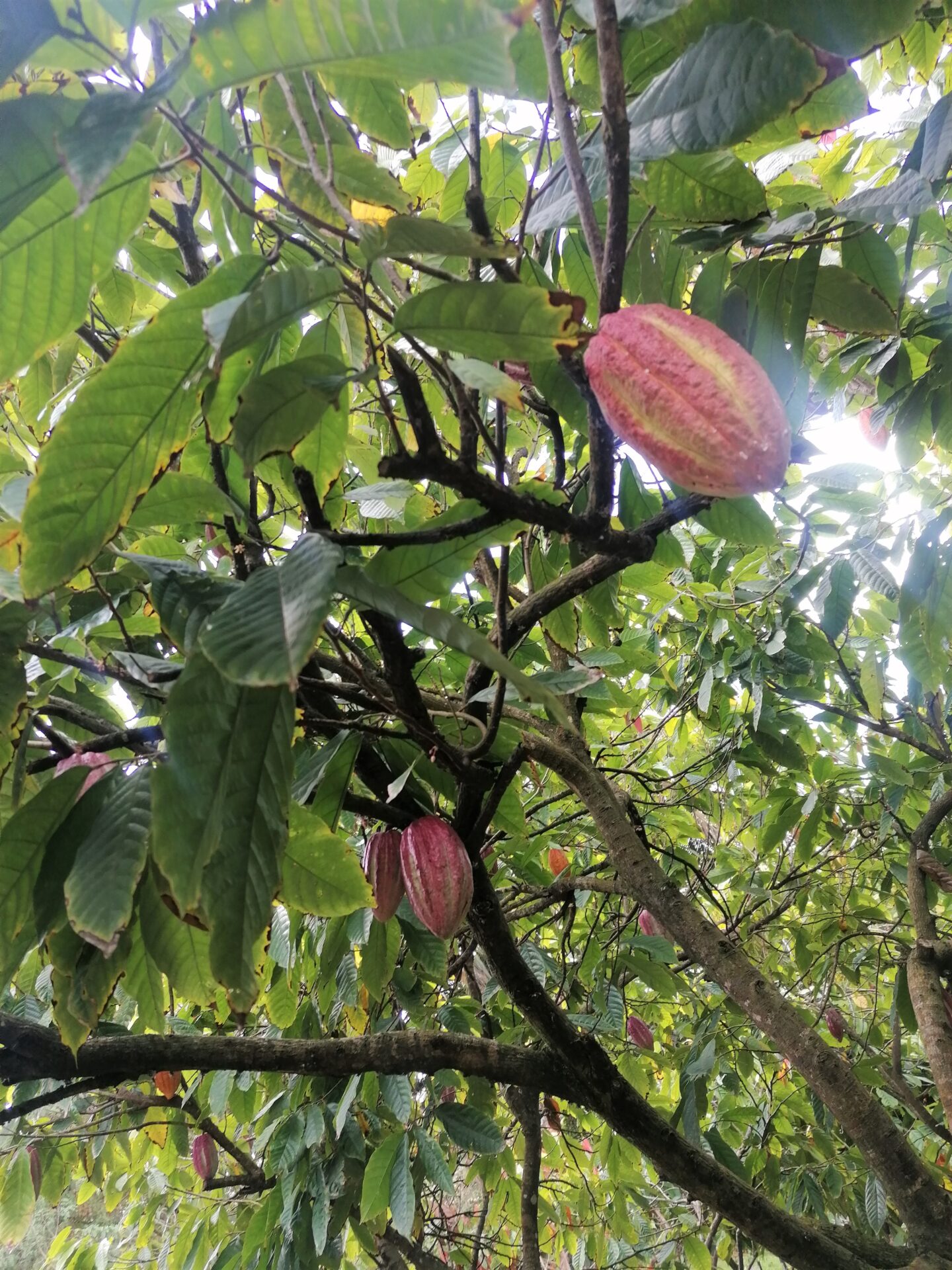 Our second stop was to a local rum distillery. After donning our hard hats we had a tour of the distillery, the smell of the rum being made was so nice!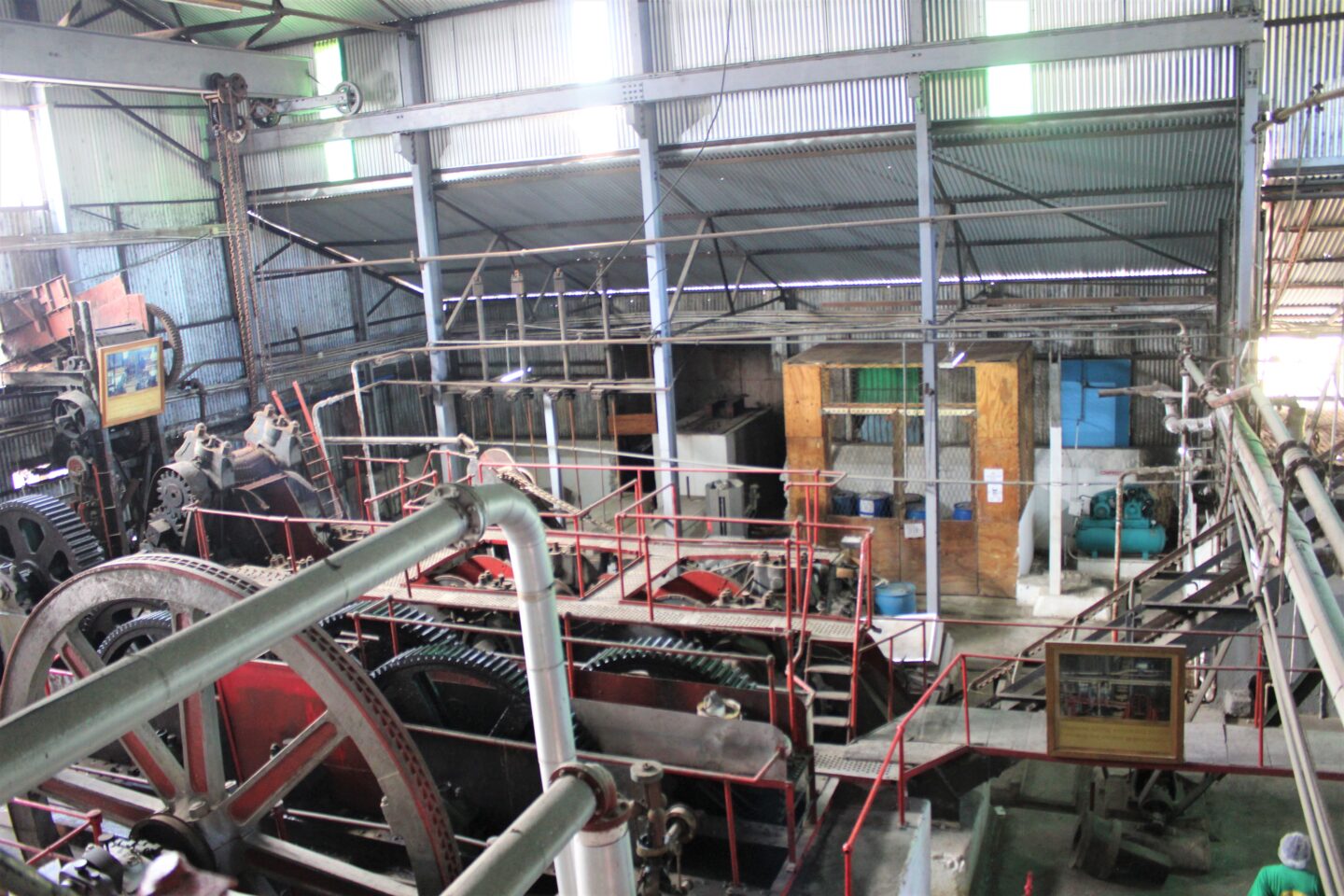 After our tour of the facilities we got to do our favourite part, taste all of the rums! There were some great traditional rums and some flavoured ones. We couldn't resist leaving with a few purchases that we could enjoy back home.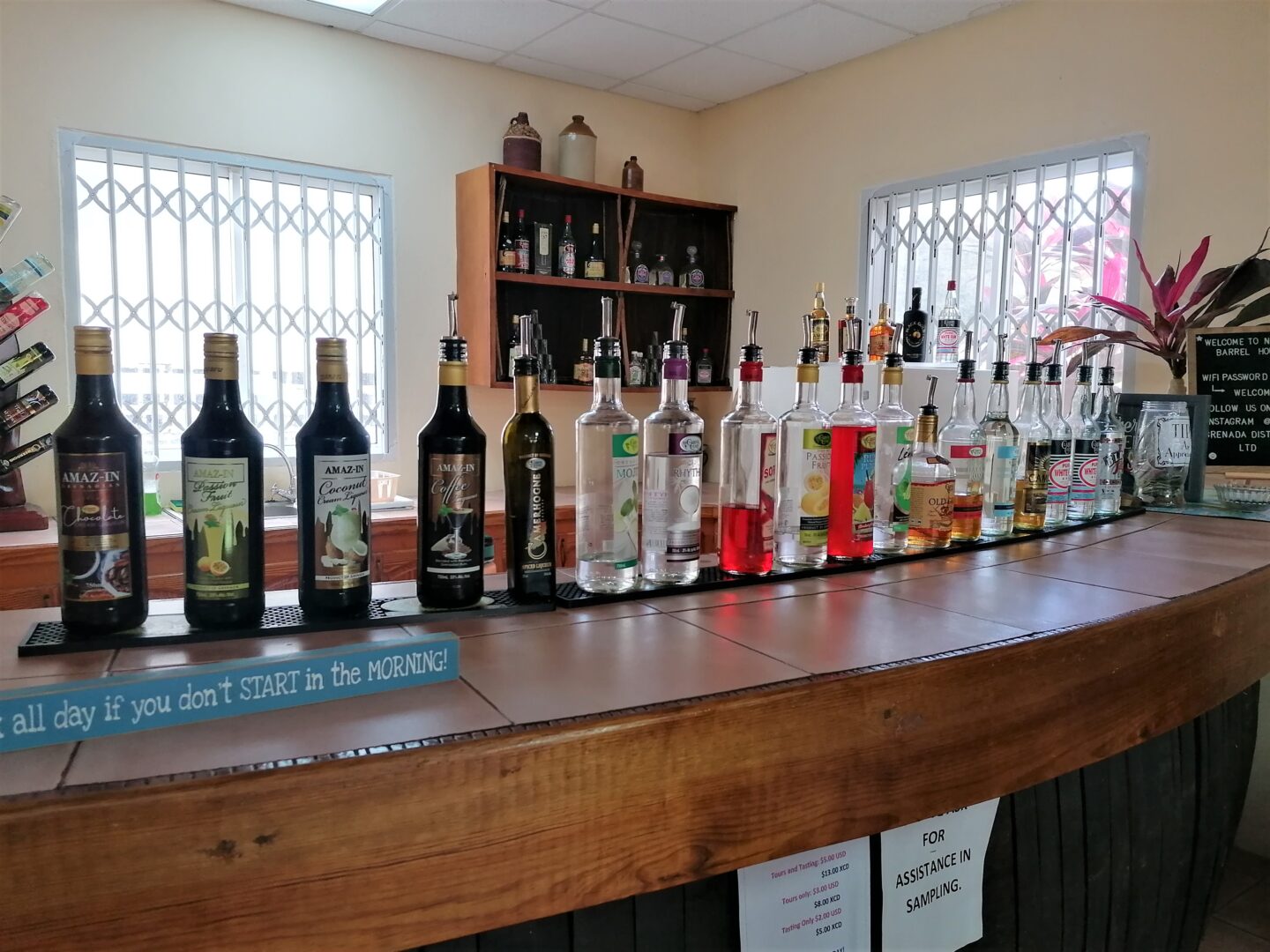 Our third and final stop was at the beautiful Morne Rouge Beach. We got a beach chair and a drink included in our tour, a rum punch for us of course!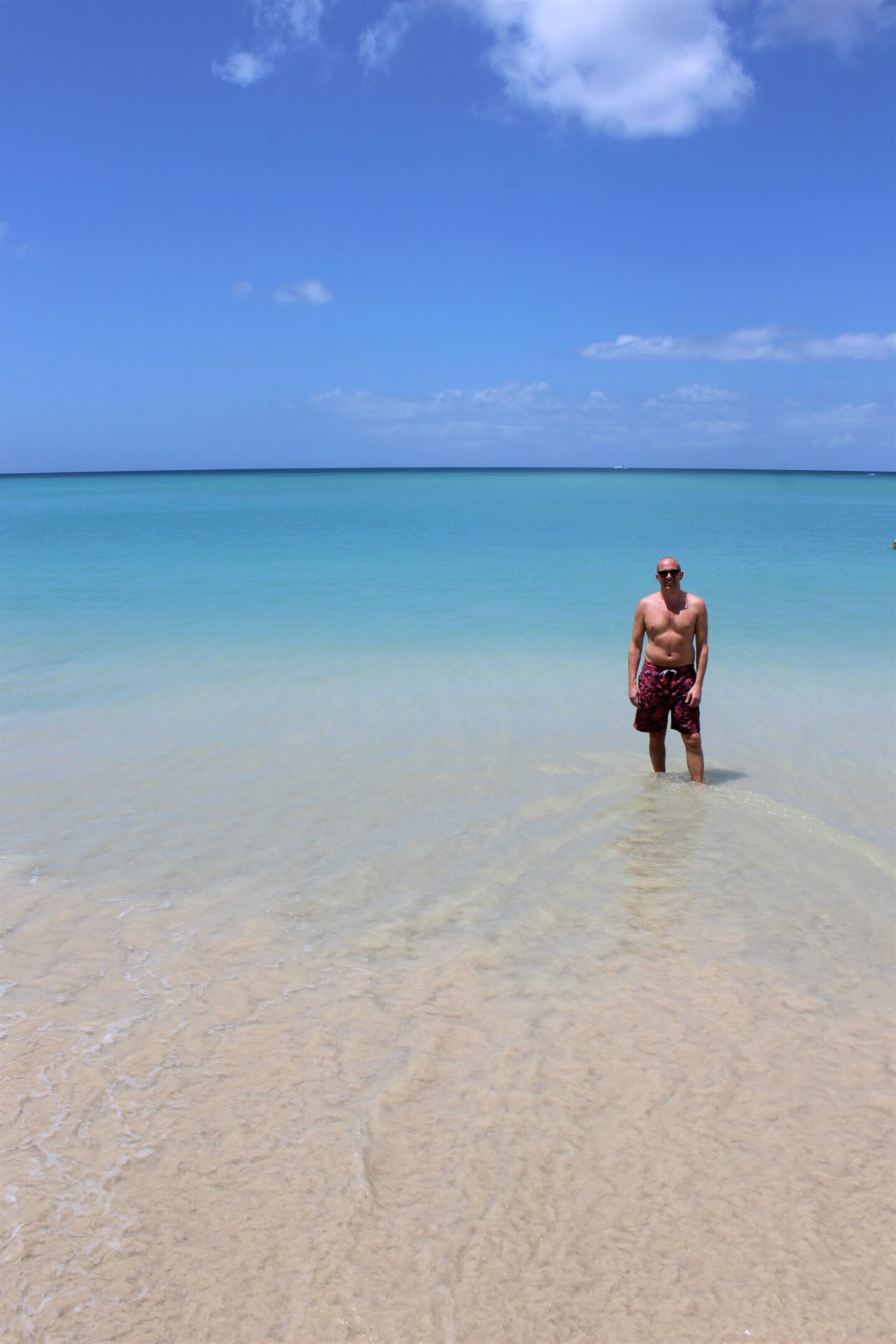 We spent a glorious hour on the beach – it was true paradise, soft white sand and crystal clear water.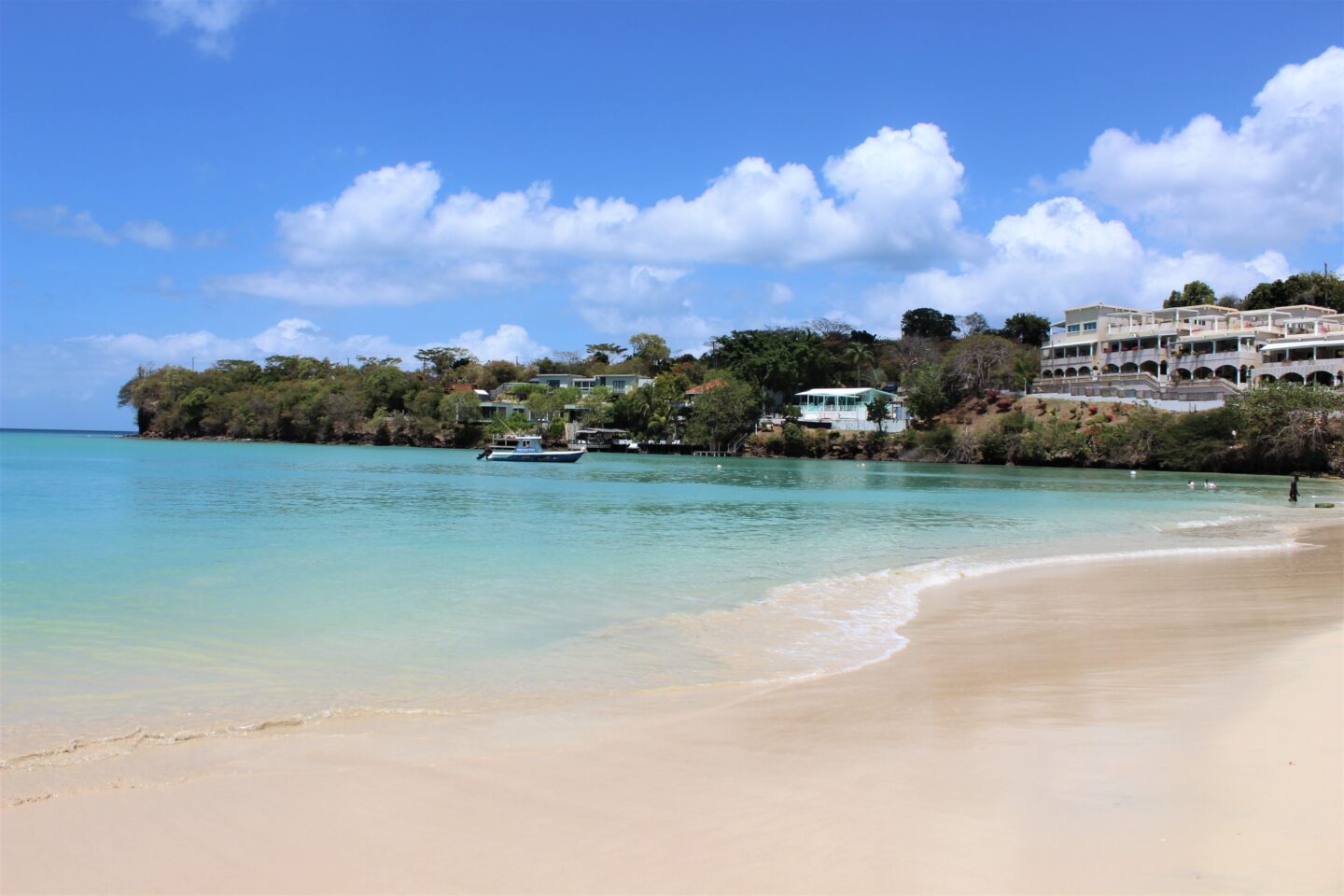 Carriacou, Grenada
This was SeaDream's first visit to Carriacou. Whilst many guests took a short taxi ride to spend time at Paradise Beach or went on the ship's snorkelling excursion, we spent most of the day relaxing on SeaDream, being looked after by the crew and drinking Kir Royales!
However, later in the day, as we did when in Man-O-War Bay, we took the short tender ride over and had a gentle late afternoon stroll.
The joy of being on SeaDream is you really can spend your days however you wish. The tenders were always available and most of the time we were the only two people on our tender.
Bequia, St Vincent and the Grenadines
I had read so many wonderful things about how beautiful Bequia was. Mr B and I had planned to spend a few hours on Princess Margret Beach. As it turned out our cruise director Anna offered a walk to the beach which couldn't have worked out better for us.
With other guests joining us on the walk we took the very scenic stroll to the beach with some fantastic view points along the way.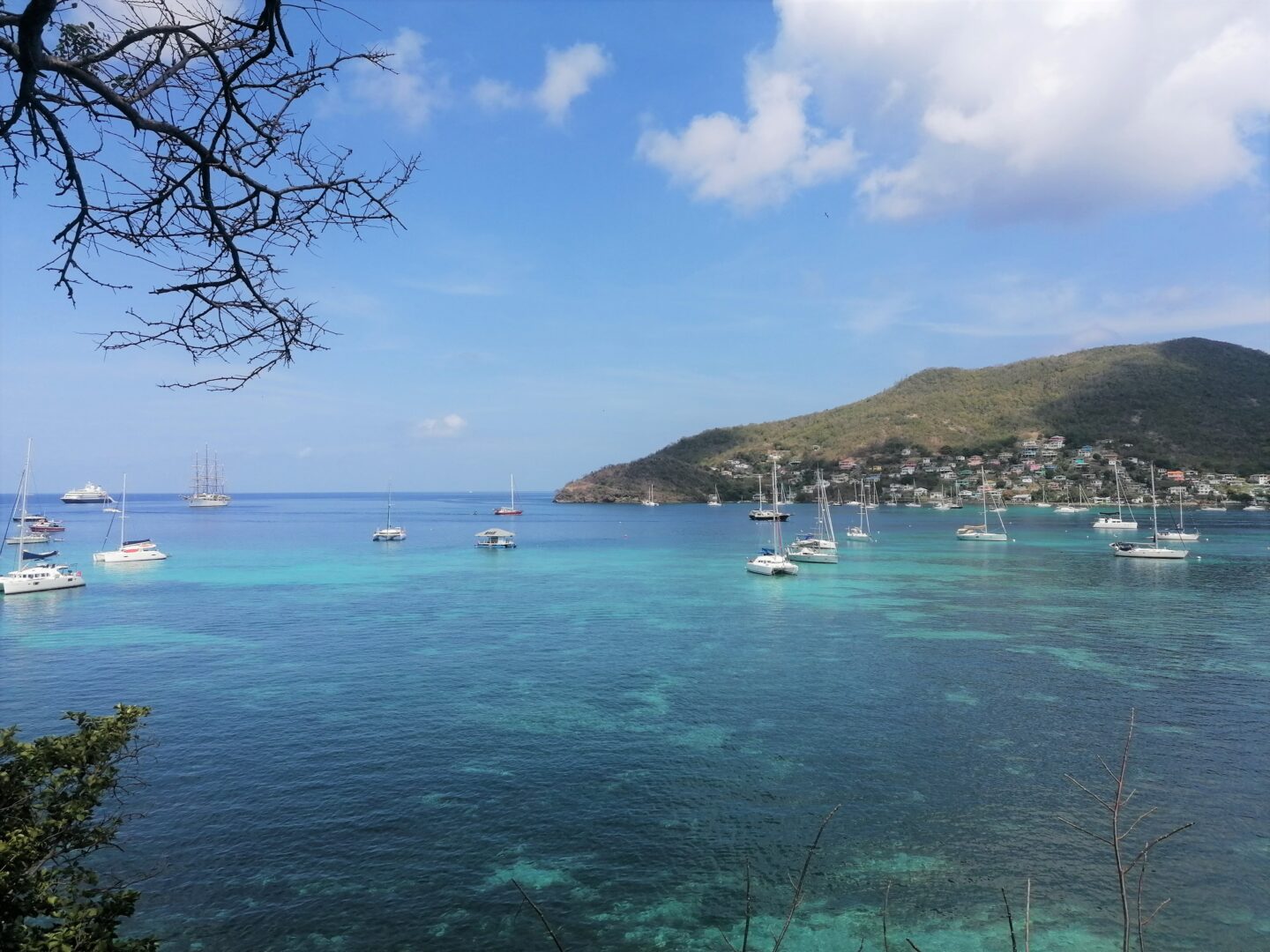 Princess Margaret Beach was even more beautiful than the photos I had seen, a true Caribbean paradise with stunning blue waters and soft sand. Anna treated all her walking companions to a rum punch from the local beach bar 'Fay's' which went down a treat!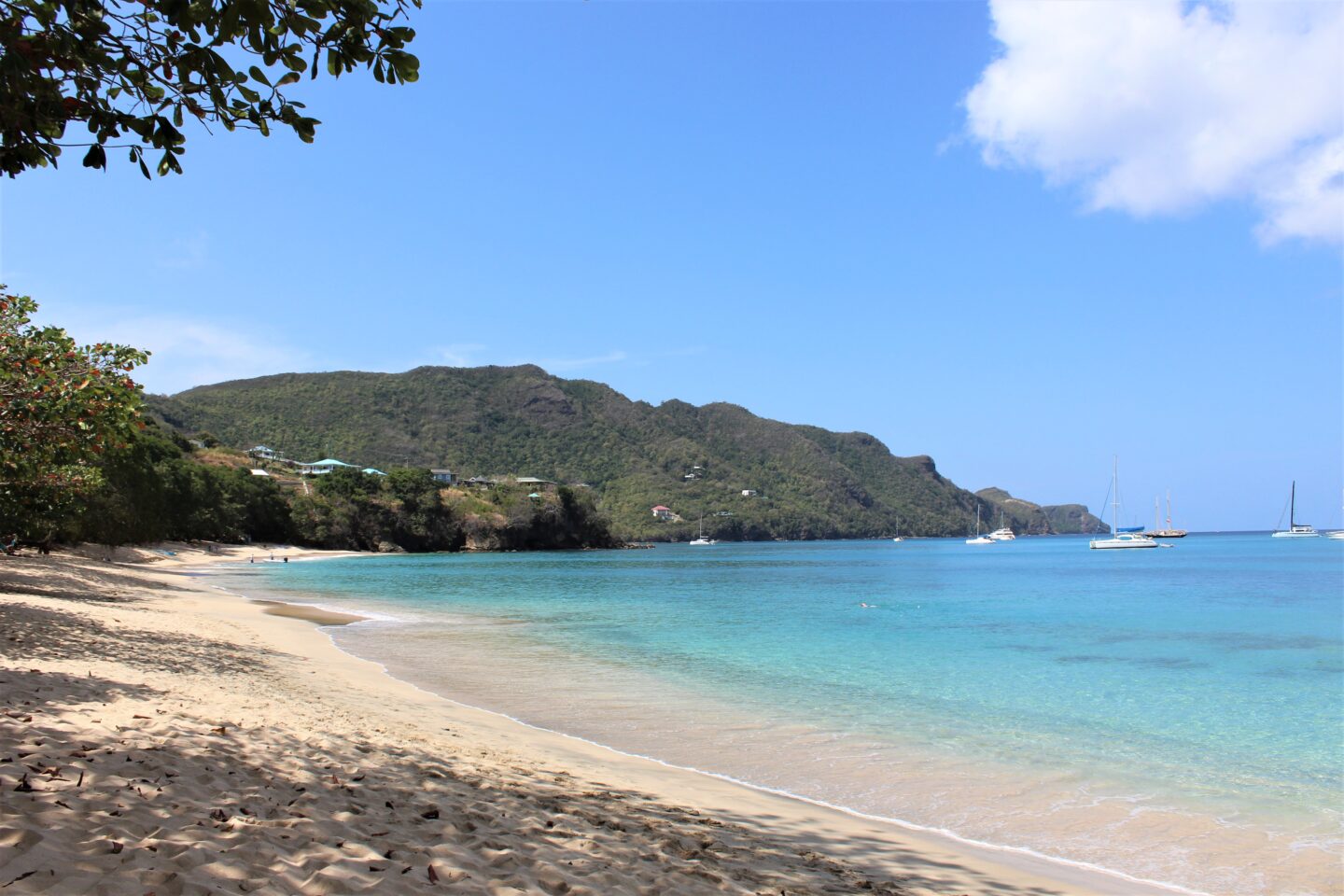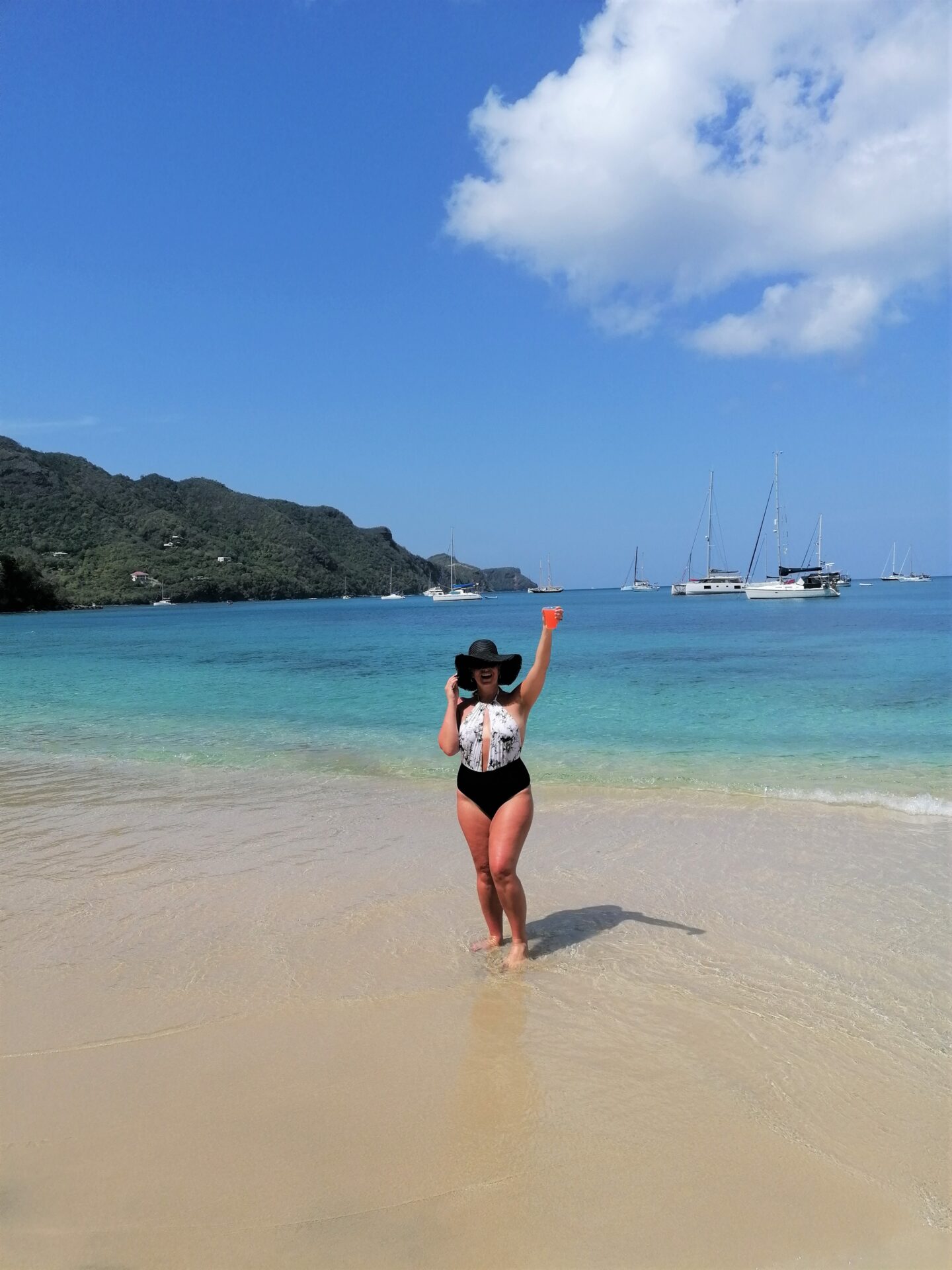 Enjoying our time on the beach swimming in the ocean and sipping on rum punch, it was a truly perfect day.
Mayreau, St Vincent and the Grenadines
Mayreau is the smallest island we have ever visited with only 280 residents! But before our time on the island we first went on one of SeaDream's excursions, a catamaran and snorkel tour to the famous Tobago Cays.
This was another highlight of the holiday for me as our first stop was to snorkel and (hopefully) spot some turtles. There are of course no guarantees you are going to see any, but we were more than lucky. Not only did we see the beautiful creatures, for a while one of them was swimming right beside me. It was truly memorable. I honestly couldn't believe how close it swam to me and that I swam side by side with a turtle!
As well as the turtles we also saw stringrays, starfish and puffer fish, an incredible snorkelling experience.
Our second stop was at Union Island. With its many reefs it gave us the opportunity to spot and snorkel with a huge variety of fish.
Getting back to Mayreau at approximately 12 o'clock we were in for a treat as we got to experience SeaDream's famous 'Champagne and Caviar Splash', which is a beach party like no other!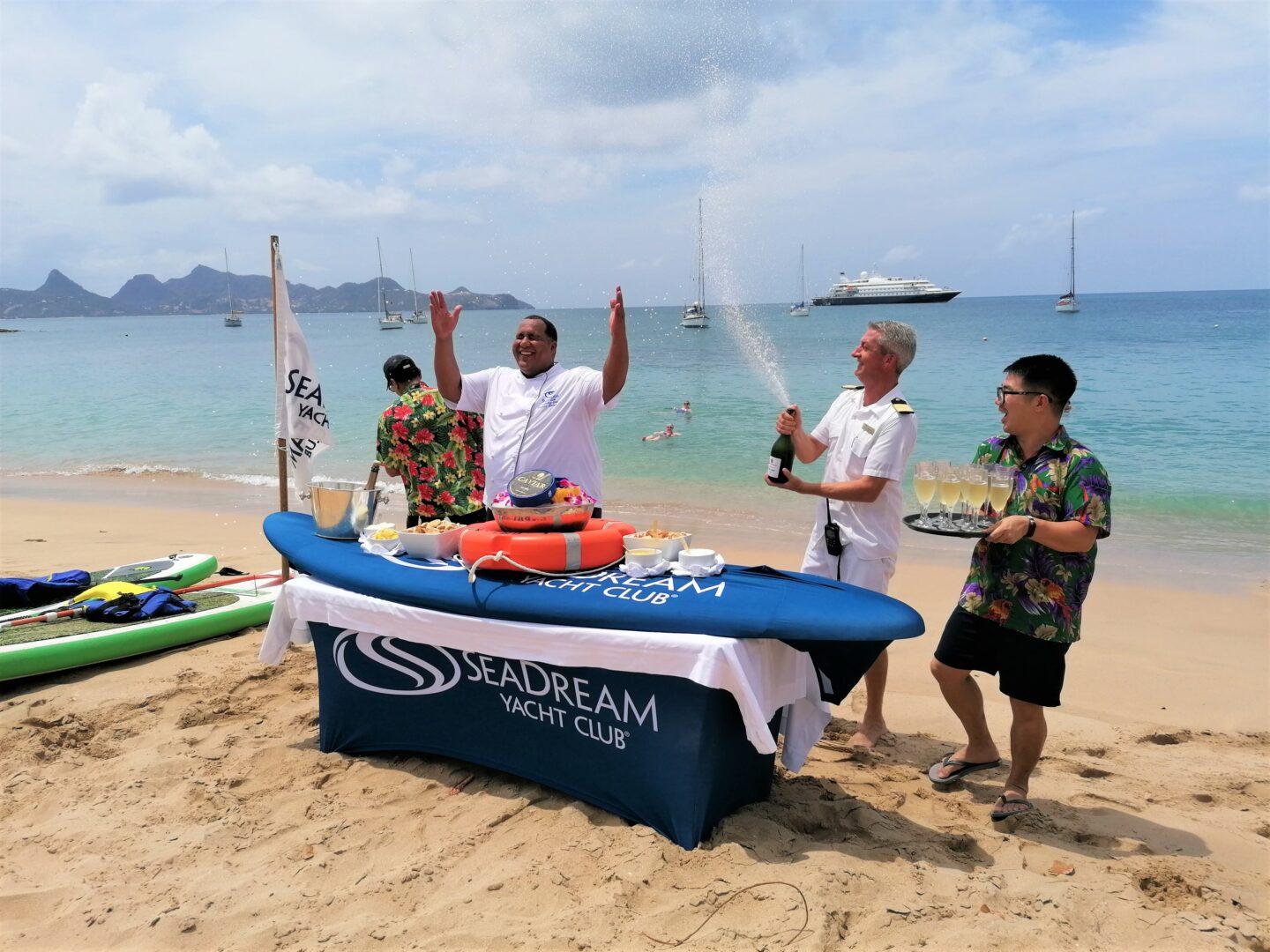 When all guests were back from their trips it was time for the party to begin, SeaDream I sounded her horn, the champagne corks popped, champagne was poured and sprayed and the caviar was served up in abundance by the amazingly talented chef Alistair and the always-friendly hotel director Eric. It was utterly fabulous and so much fun!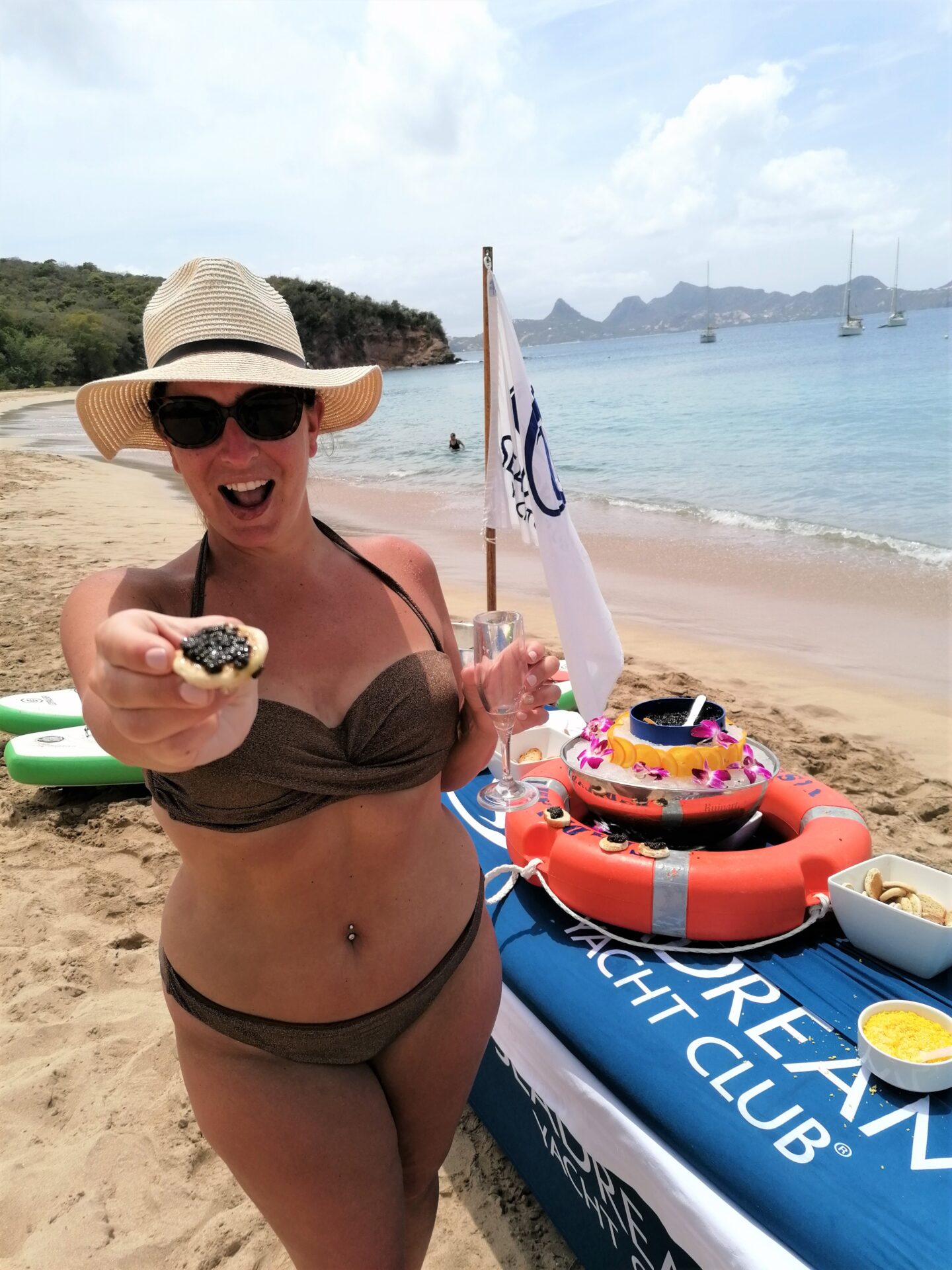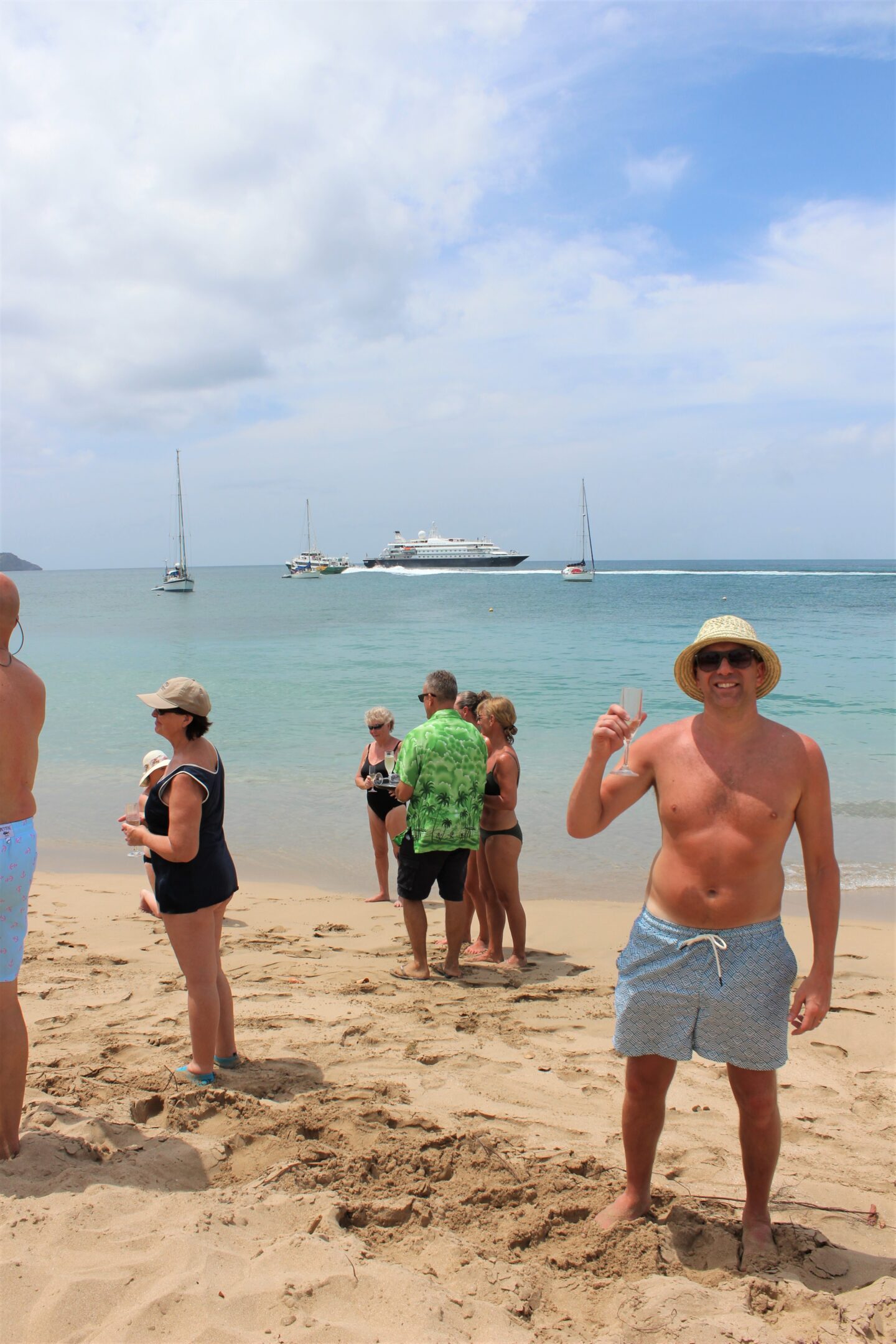 But the indulgence didn't end there as the SeaDream crew had practically transported the entire ship to the beach with a full bar setup and an incredible beach barbecue which was prepared with freshly-baked breads, salads, jacket potatoes, corn on the cob, sausages, juicy prawns, mahi-mahi and delicious barbecue ribs.
The 'Champagne and Caviar Splash' was another highlight of the holiday for us, we have never quite experienced anything like it, just another example of SeaDream making once-in-a-lifetime experiences for its guests.
We loved that our itinerary had us visiting islands we hadn't been to before. We got to visit some stunning beaches, explore some more of the Caribbean and meet some great local people.
However, for me the highlight was always returning to SeaDream, our incredible, luxurious yacht.
Read my other SeaDream blog post to see onboard this luxury yacht and the facilities on offer to passengers . . .
Read about all the delicious food we had on our sailing . . .