Our cruise onboard Celebrity Apex departed Fort Lauderdale and sailed to Mexico, Belize and the Caribbean. We loved the itinerary – we had only visited one of the ports before so it had lots of new and exciting stops as well as the guarantee of some good weather and sunshine, something which we don't get much of in the UK in November!
Our sailing had two sea days. I am a big fan of sea days as they give you the perfect opportunity to explore the ship, take part in one of the many activities, or in our case, find a great pool lounger to soak up the sun with a good book and a few cocktails for company!
Fort Lauderdale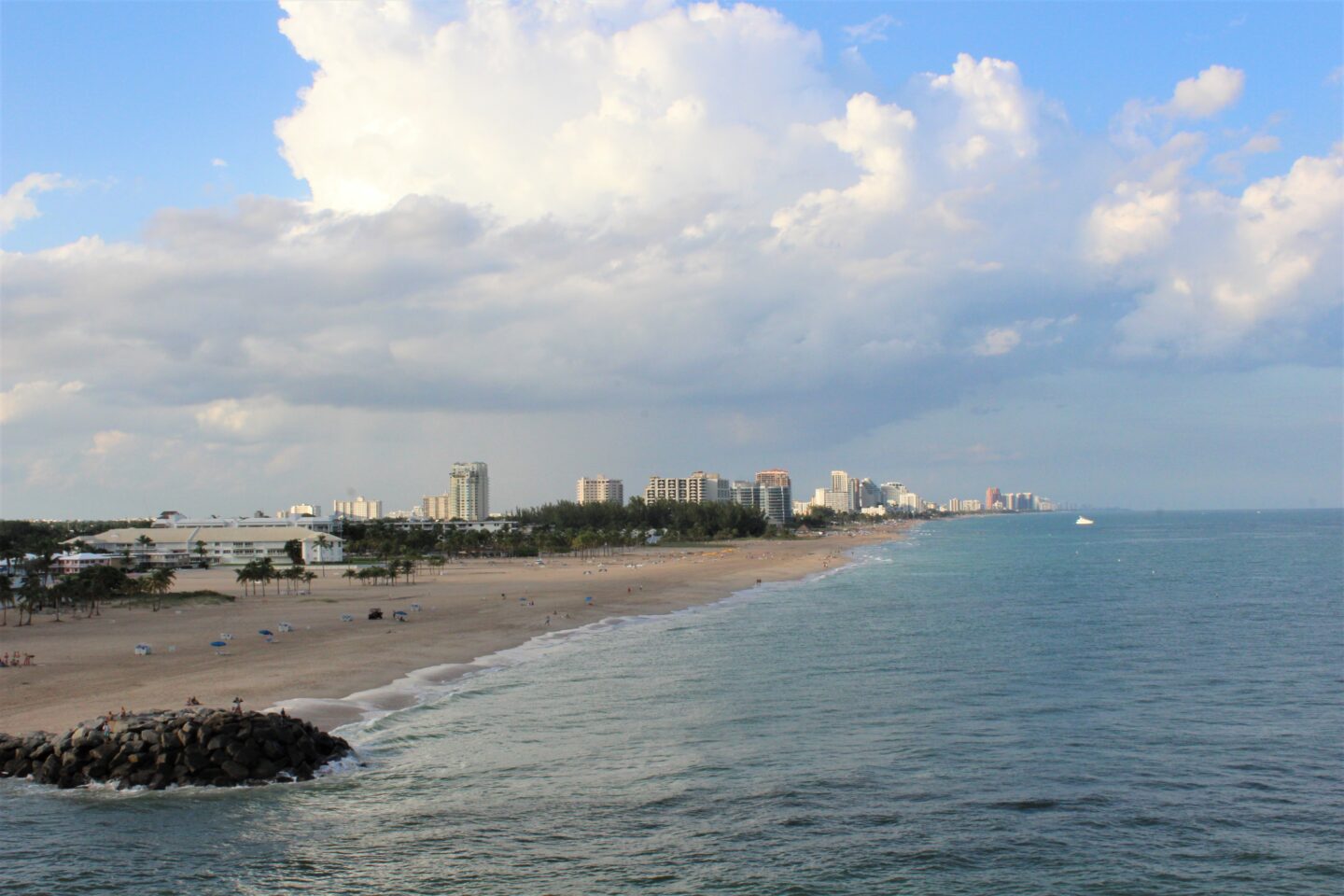 We have never sailed from Fort Lauderdale before so we took the opportunity to fly in for our cruise early and spend two nights in this lovely sunshine city. There is lots to do, but previous to our stay in Fort Lauderdale we spent some time in Miami and did lots whilst we were there so our time in Fort Lauderdale, for us, was about getting some rest and relaxation with a tour of the city to come after our cruise.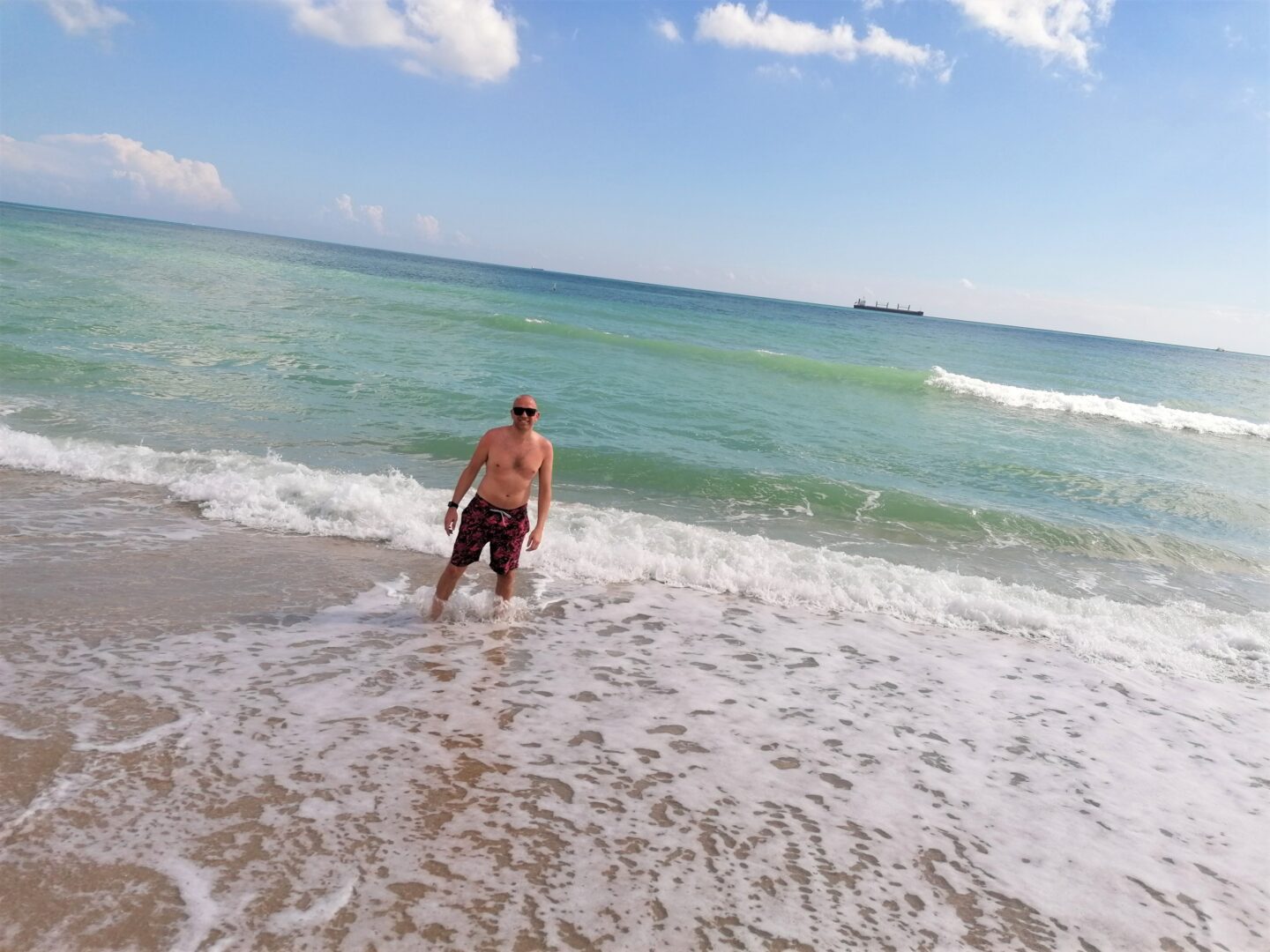 We enjoyed a very chilled day on the beach. It's a huge beach with plenty of space. We didn't find it busy at all and there are lots of bars and restaurants lining the street behind the beach for when you fancy a refreshment.
As our cruise also ended in Fort Lauderdale, we booked a Celebrity excursion called 'Land & Sea' which included a city tour, a river boat tour and our transfer back to the airport. It was well organised and easy to get off the ship, collect our luggage and get on the coach. Whilst the city tour was brief, our guide was knowledgeable, but the highlight of the tour was most definitely the river boat tour which is onboard 'Carrie B', a paddlewheel tour boat.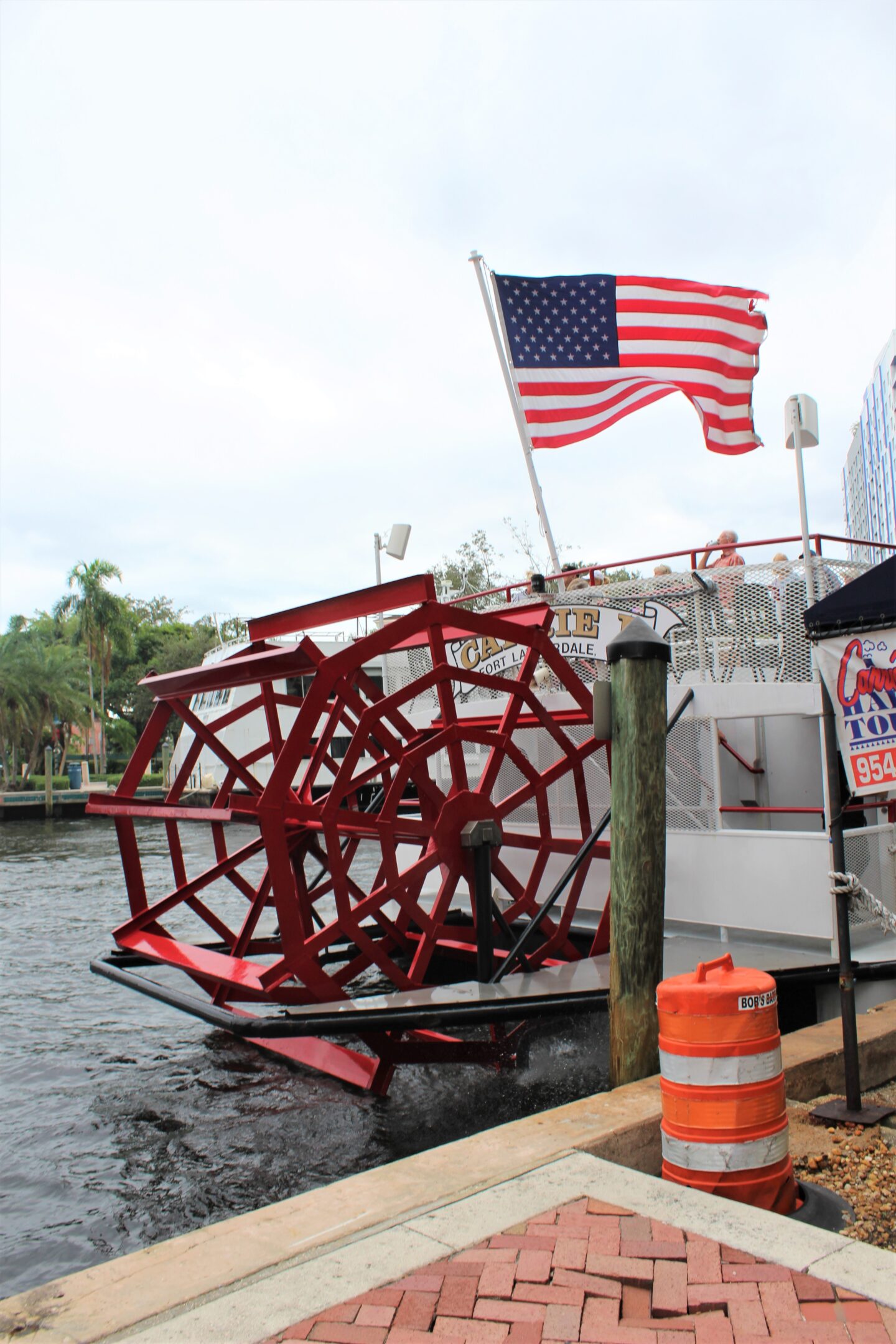 The tour, which includes commentary, saw us sailing along and gasping at all the stunning millionaire mansions along the water's edge, as well as the mega yachts, and we got to say one more farewell to Celebrity Apex as we sailed next to the mammoth cruise port.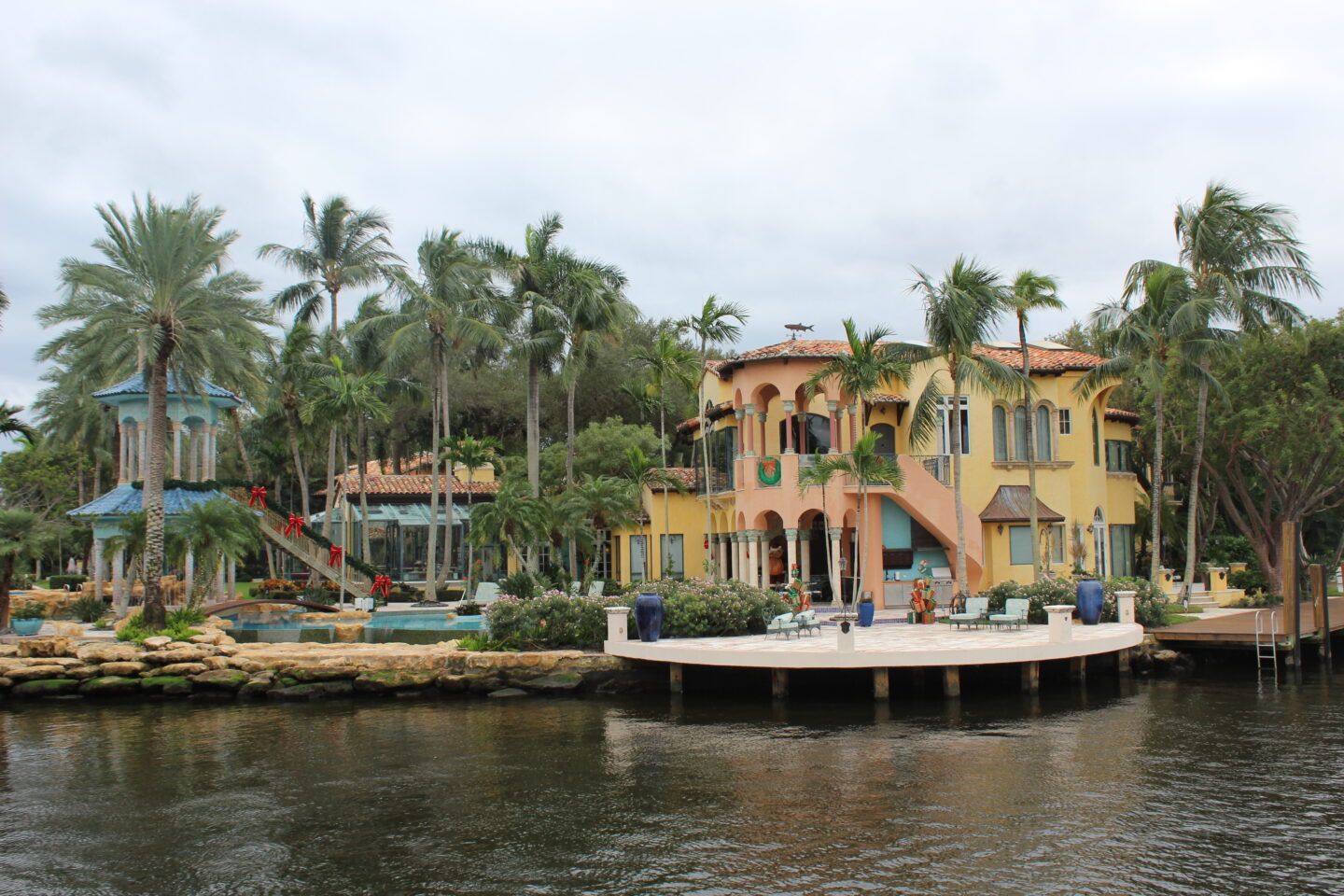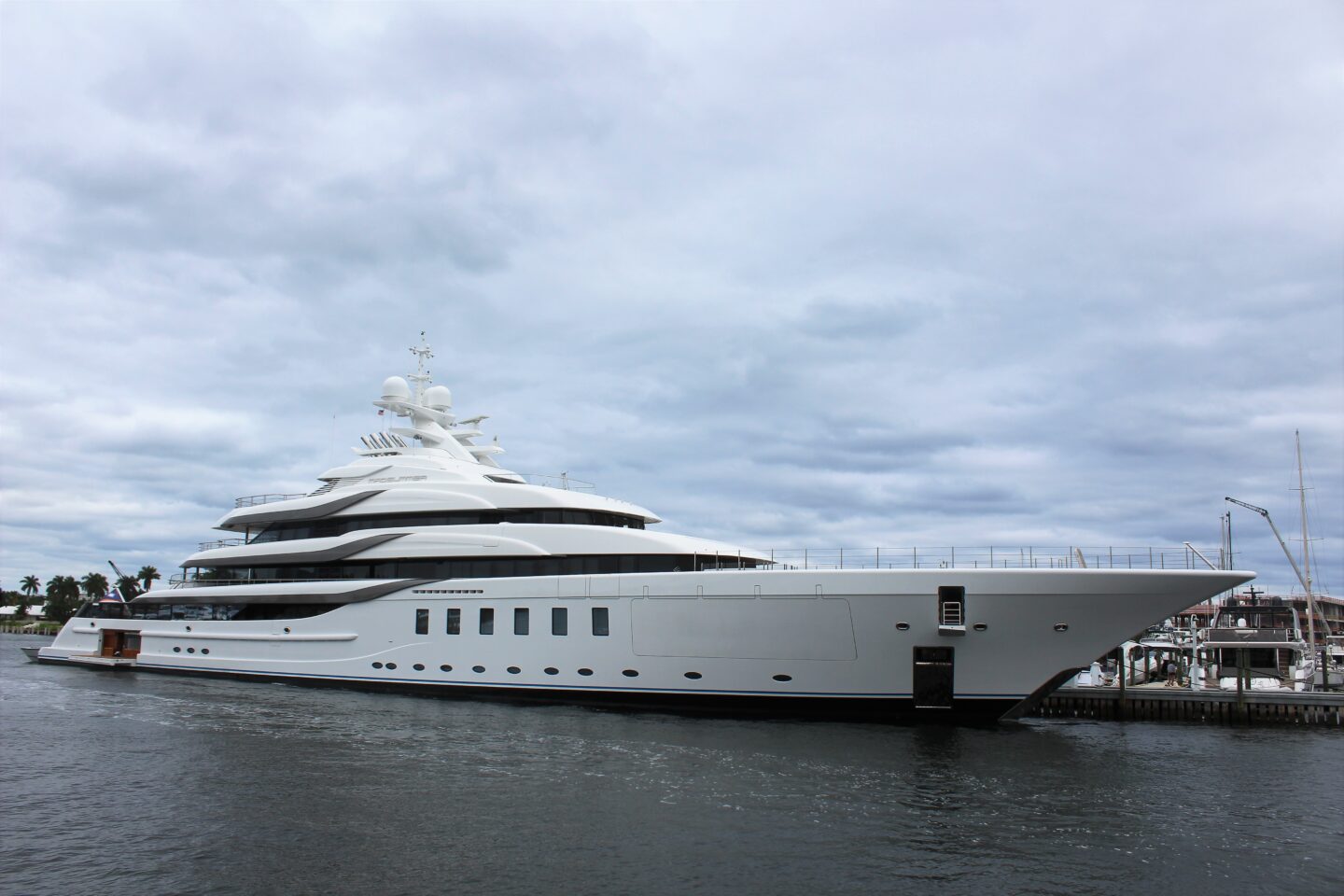 Costa Maya
In hindsight we should have booked an excursion for our time in Costa Maya – if we visit again we most definitely will do that.
We docked in Costa Maya cruise port which has been purpose-built for cruise ships. The port itself is very lively full of shops, bars, restaurants and a swimming pool. It was nice enough to spend an hour wandering around and take in the sights, but for us personally it felt 'very touristy' and just wasn't really our cup of tea.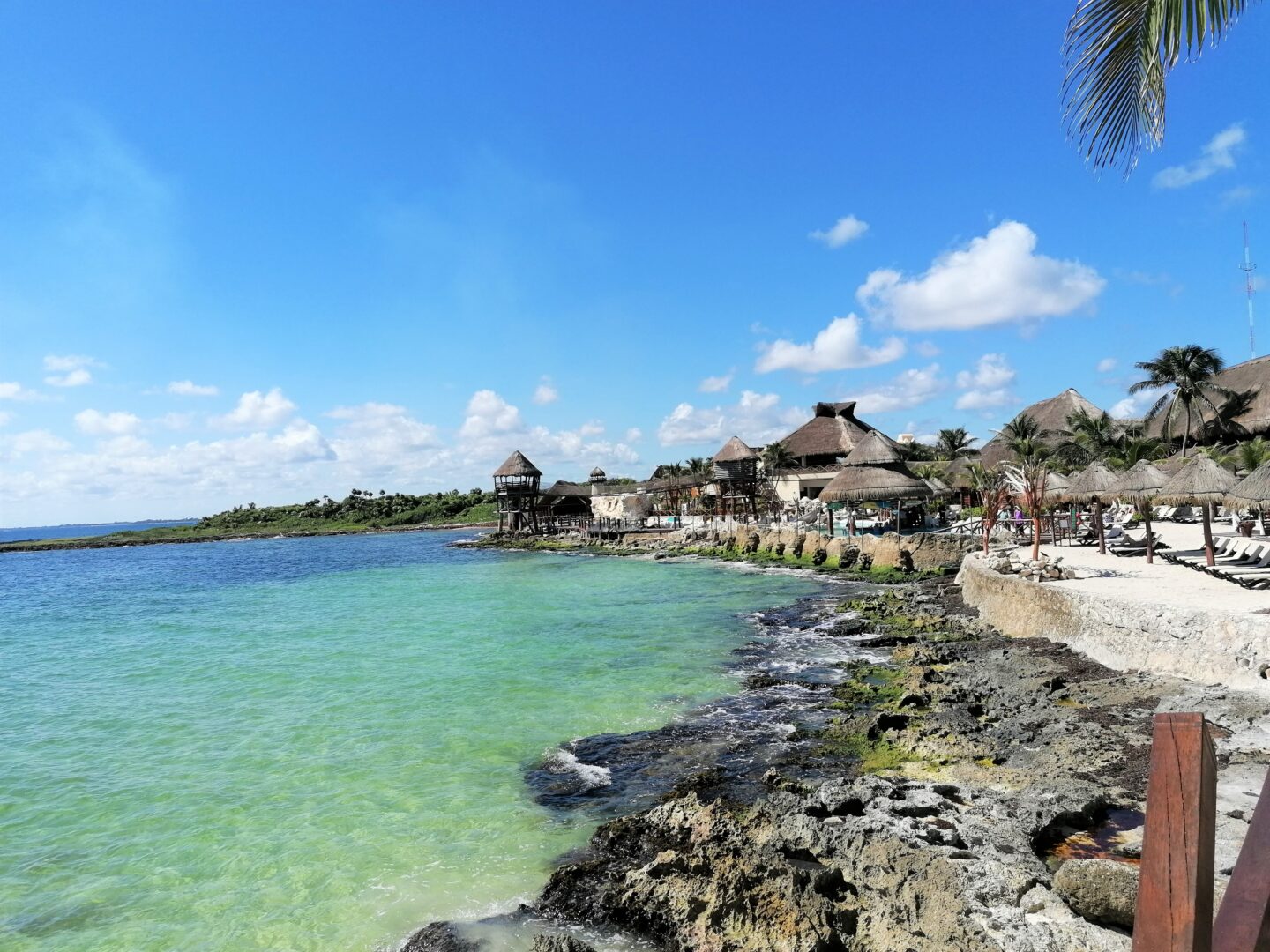 Belize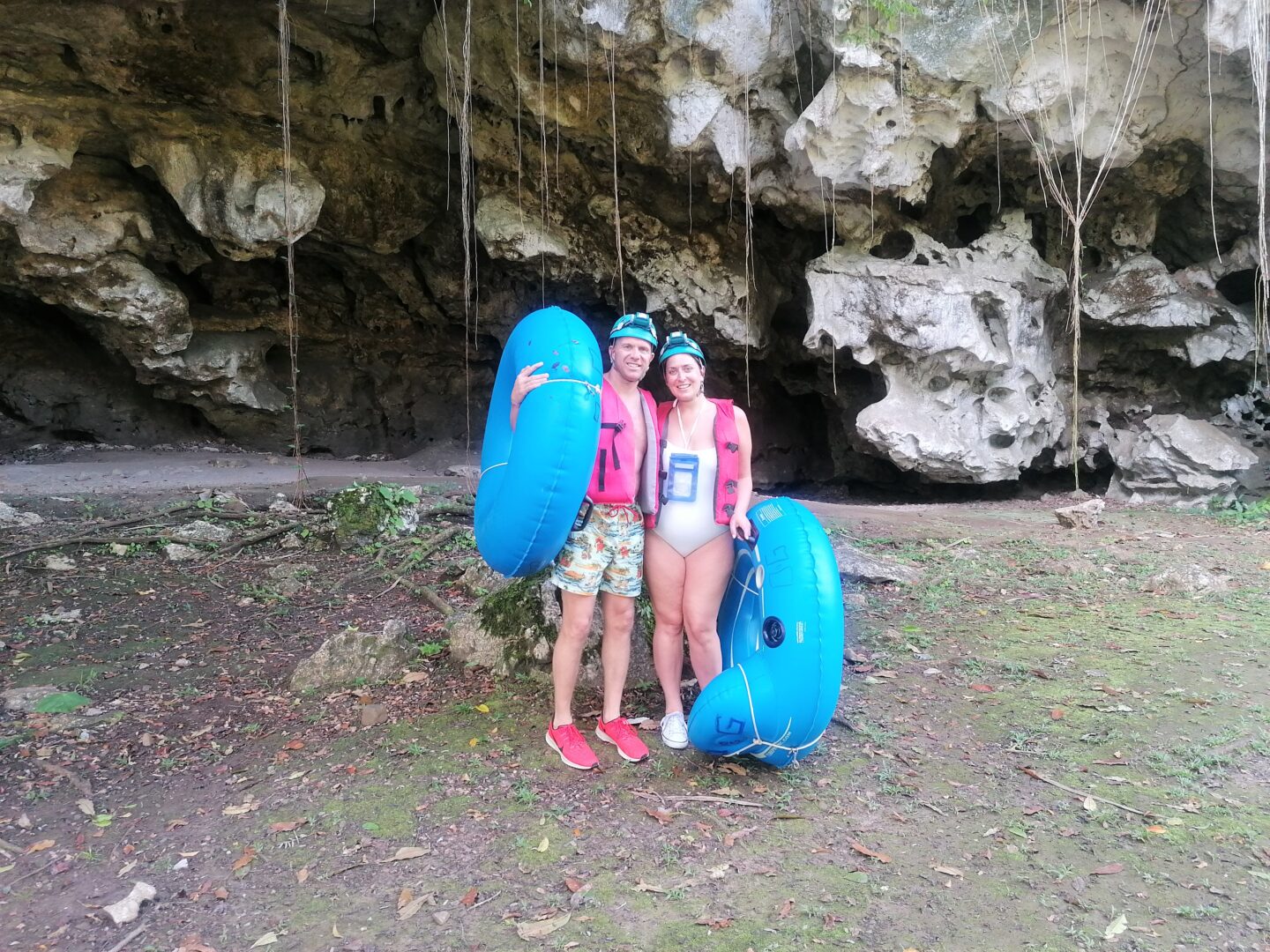 Our stop in Belize was the first taste of Central America for both Mr B and I so we knew it was somewhere we wanted to explore as much as we could during our stop.
We were docked outside Belize City and it was just a short tender to the port. We had booked a private tour which was a great way to learn about Belize from a local. Our day saw us driving through the city to the jungle where after a fun 30-minute walk which involved wildlife and fauna spotting along the way, we got to the entrance of the caves.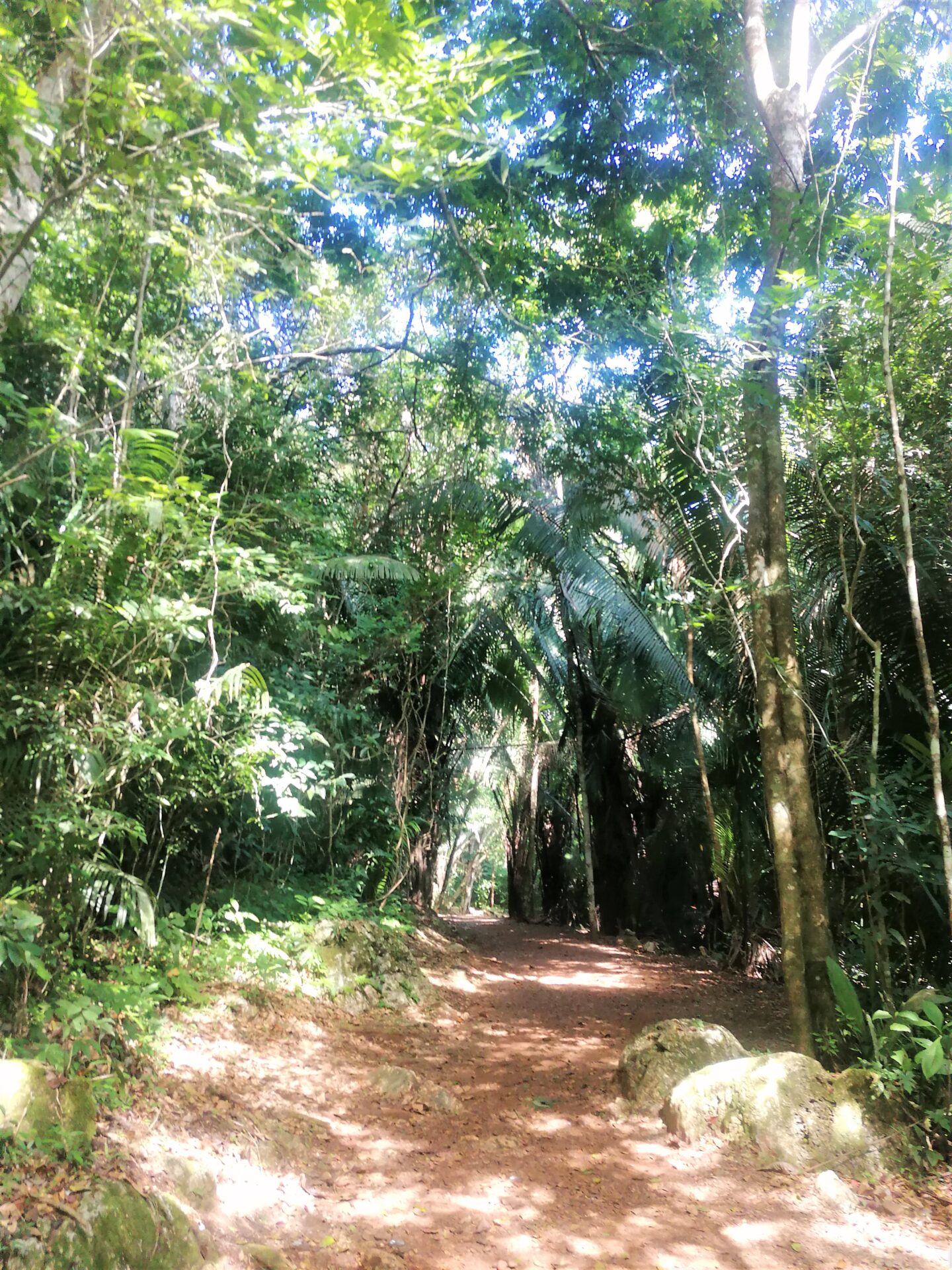 Travelling through the underground caves on a river tube was such a unique and special experience.
After going through the caves we continued river tubing along the Caves Branch River basking in the sun and gently floating along with the current (and sometimes with help from our wonderful guide Fred). Taking in the views from the jungle surrounding us with no one else in sight was truly a magical experience.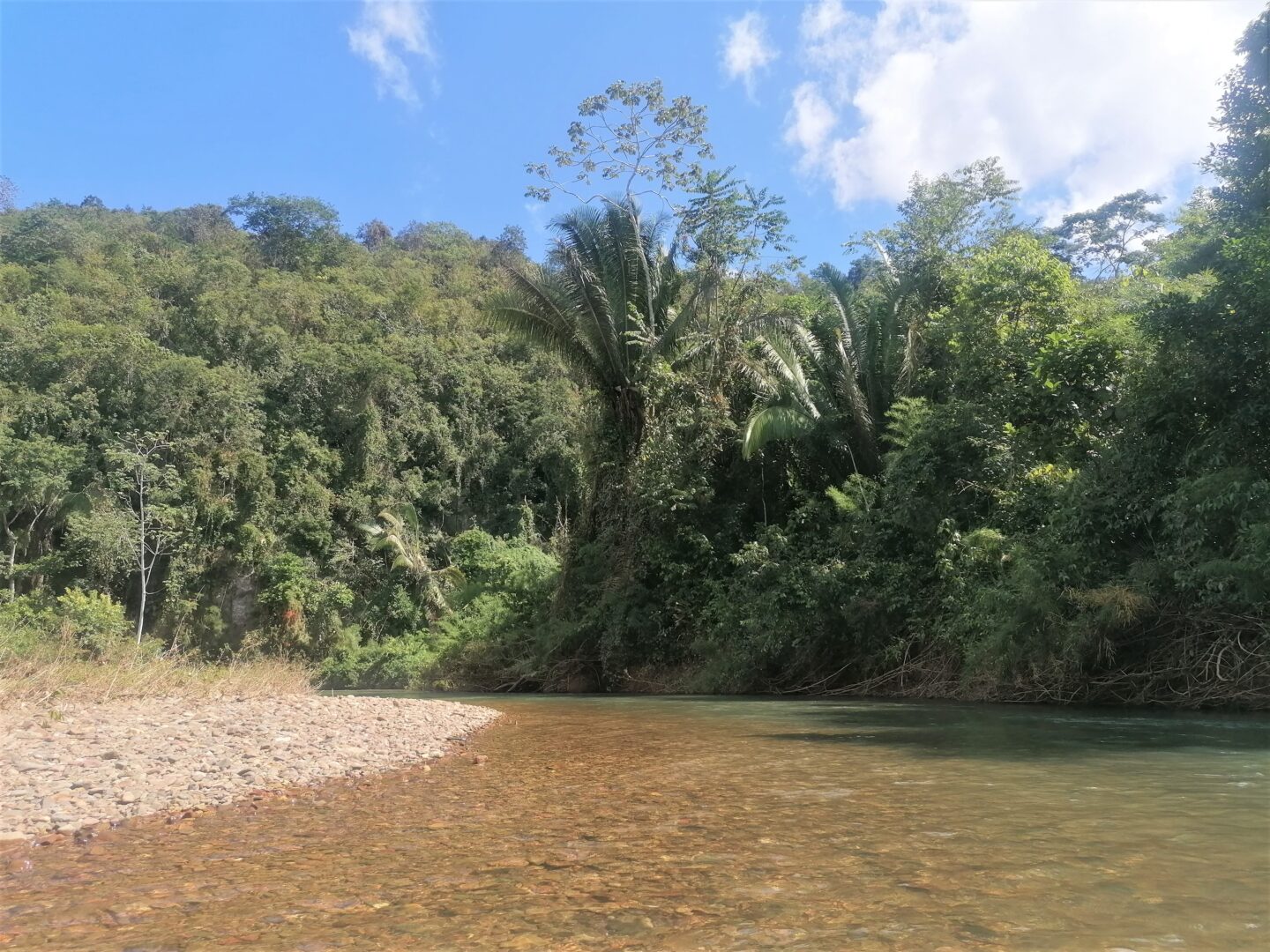 But our adventure was not over as the second part of our tour saw us zip-lining through the Belize jungle, another unique experience and our first time zip-lining. After getting geared up, a quick safety briefing and demonstration we were off with a guide zip-lining from platform to platform.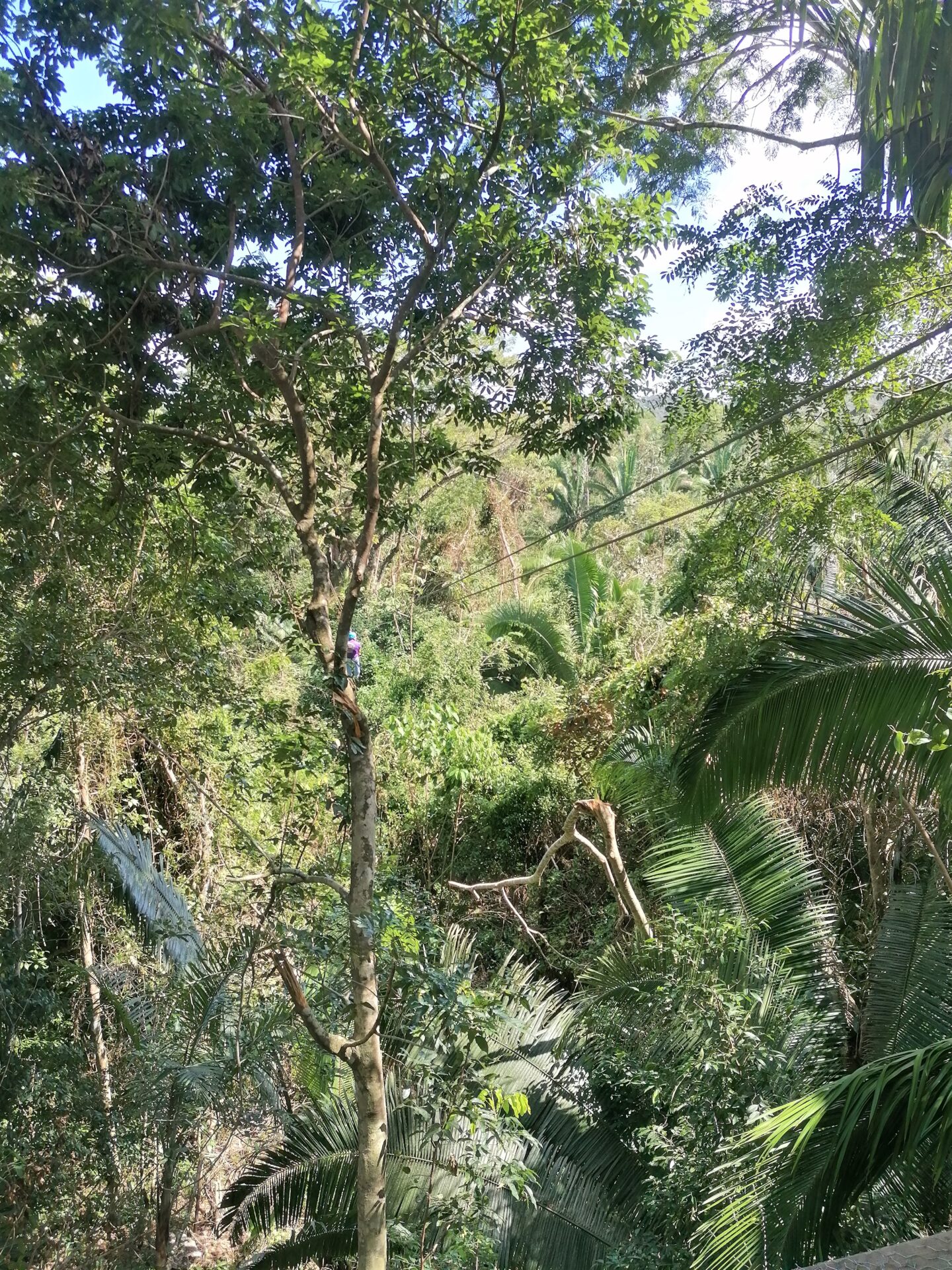 It was so much fun and if you haven't tried it before I would highly recommend it.
Cozumel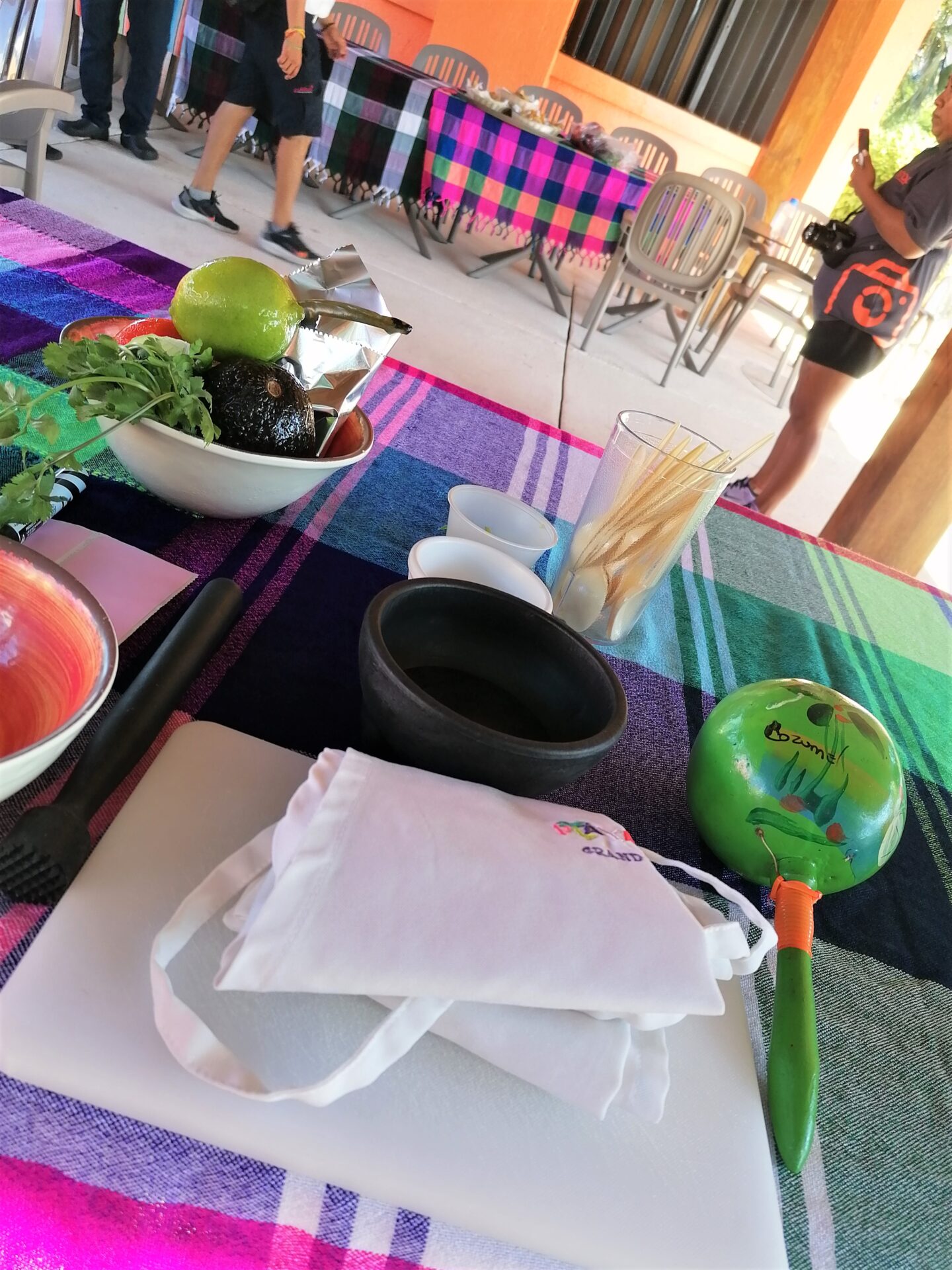 For our time in Cozumel we booked a Celebrity excursion called 'Dance & Salsa'. The tour ended up being sold out, but it only has a maximum of 10 people – we find smaller tours are so much more enjoyable for us. Mr B and I both agreed that this tour was up there with one of the most fun excursions we have ever done.
After being picked up at the cruise port we had a short 10-minute drive to a local food market where we got to pick some of the ingredients for our salsa making, after which we had a walk through the market to soak up the atmosphere, admire all the fresh produce on offer and see the locals enjoying their breakfast at the food stalls.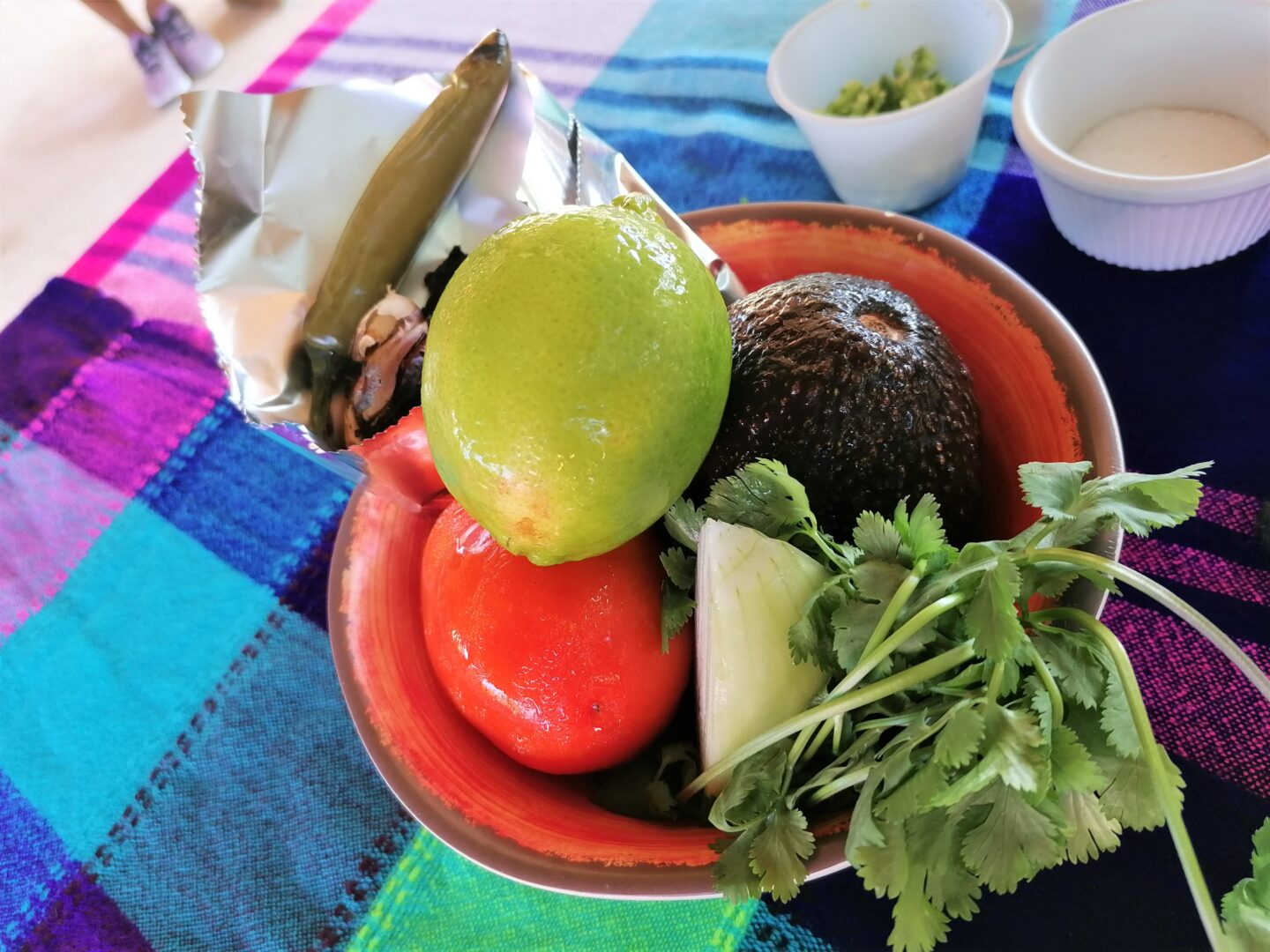 Another quick 10-minute drive and we arrived at Playa Mia. After being introduced to Chef Angel and donning our aprons it wasn't long before we had a drink in our hands as this excursion included an open bar and the staff were very good at making sure we never had an empty glass!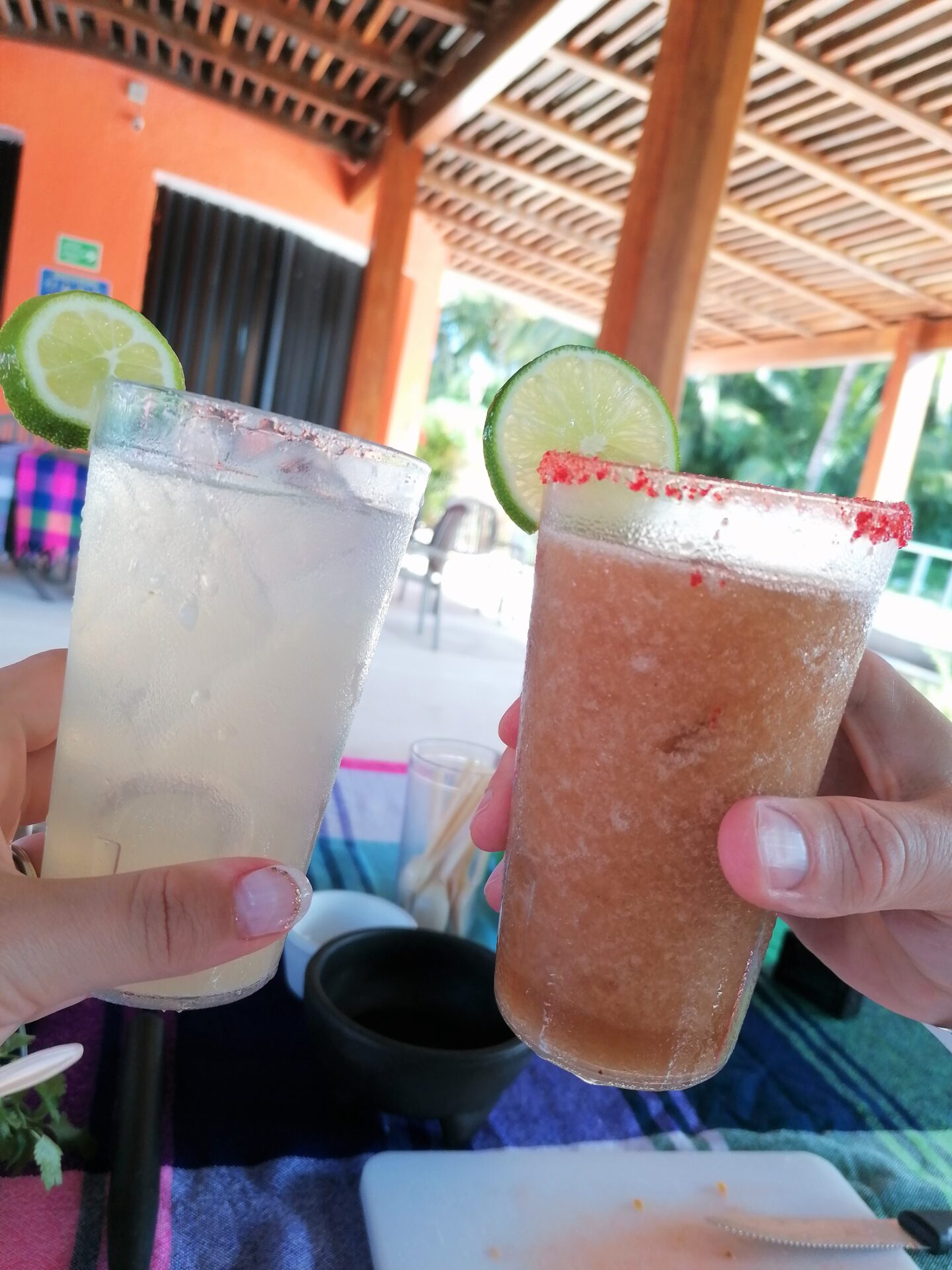 In our couples we each made three different types of salsa, a traditional pico de gallo, a pico de gallo using roasted ingredients which gave it an amazing smoky flavour and lastly, a guacamole. All the time whilst making our salsas we were laughing, singing, shaking our maracas and drinking tequila!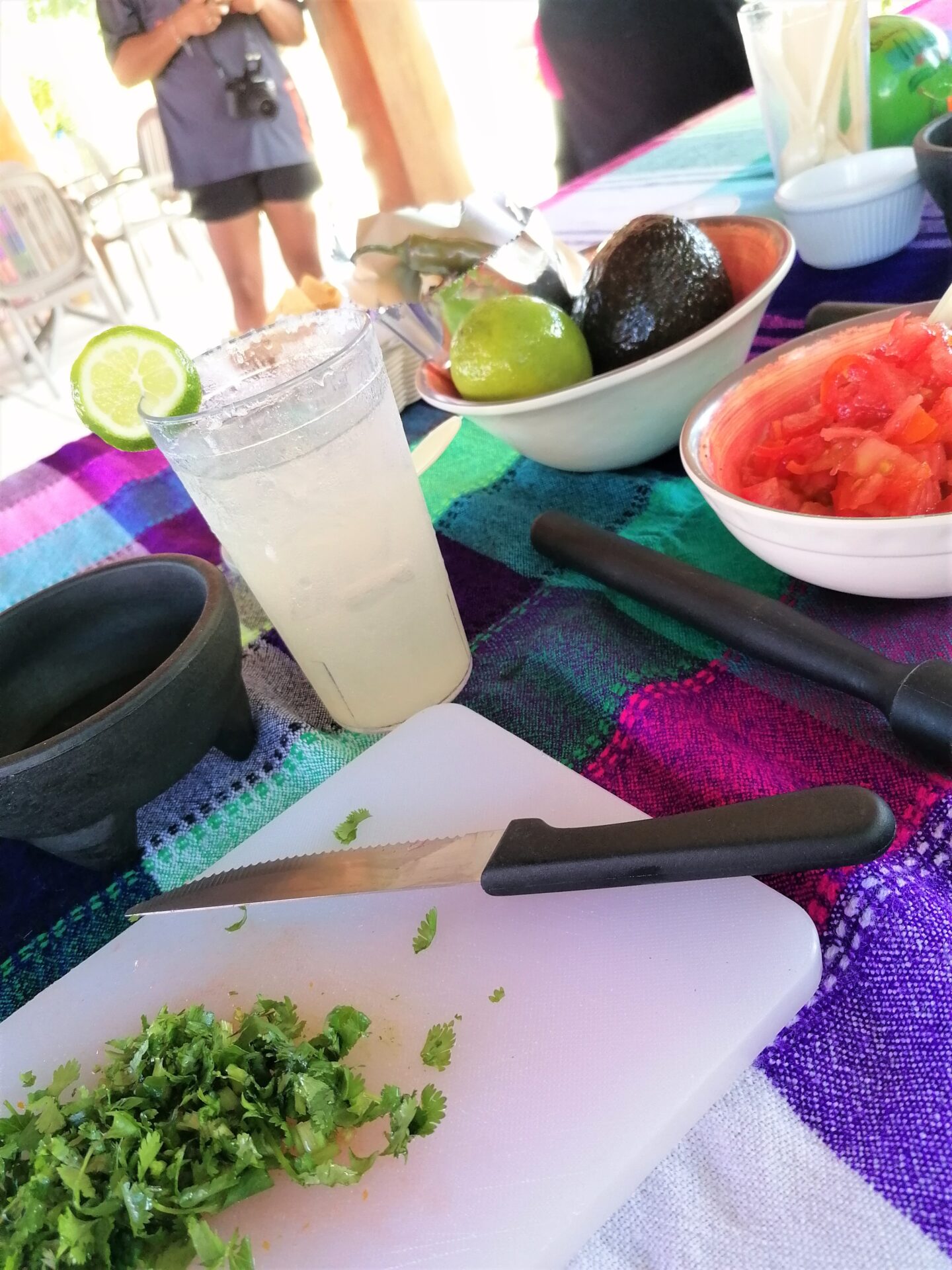 After our master course in salsa making we had our dance class, I say class, it was more just a group of adults who had just had a barrel load of fun and quite a few margaritas and shots of tequila trying to put one foot in front of the other! Or maybe that was just Mr B and I. Either way, it was a lot of fun.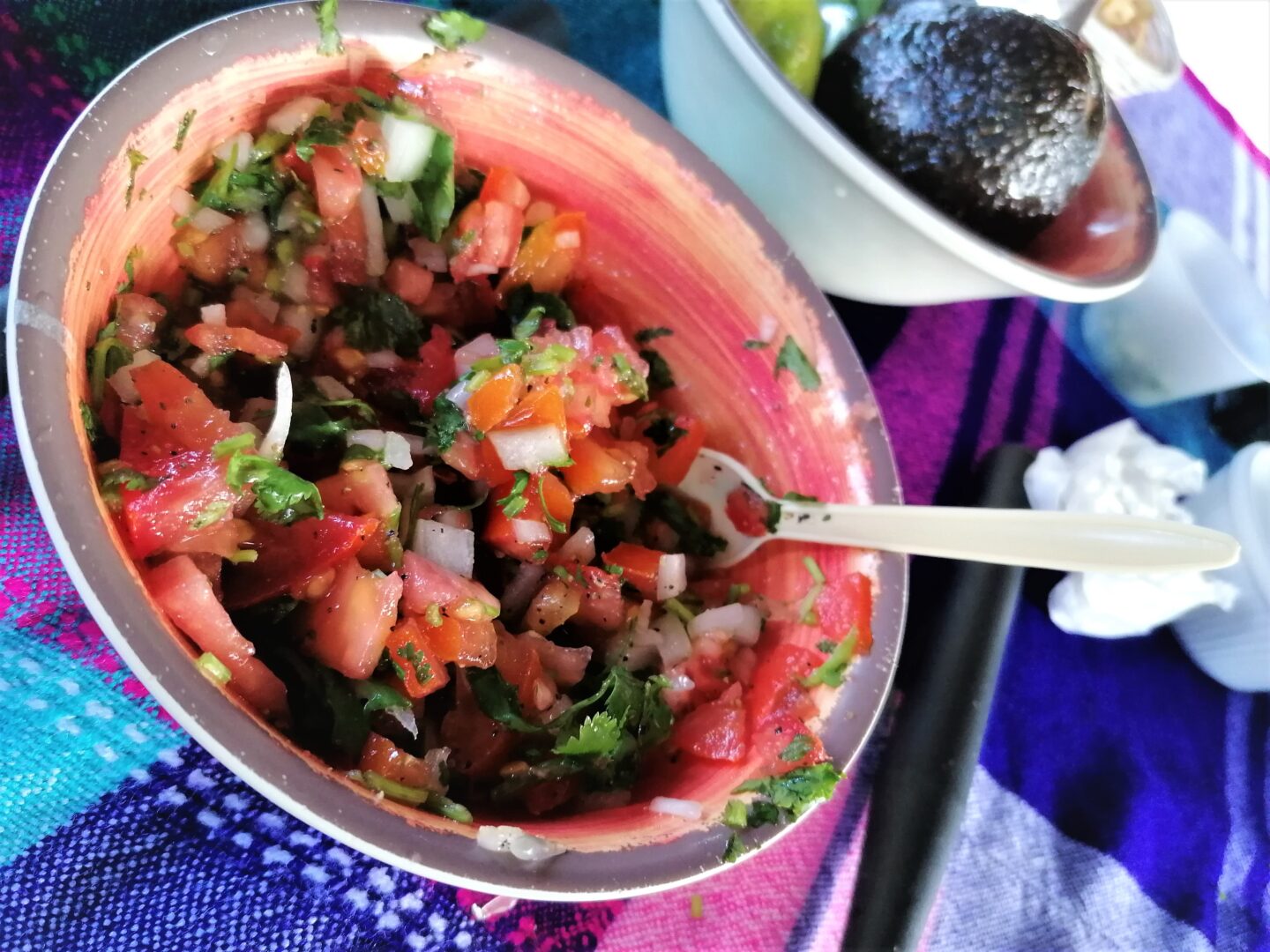 After our 'dancing' we got to enjoy the three salsas we made – scooping up the freshly made dips with delicious quesadillas was heaven! They were all so tasty and we polished them off and didn't waste a scrap.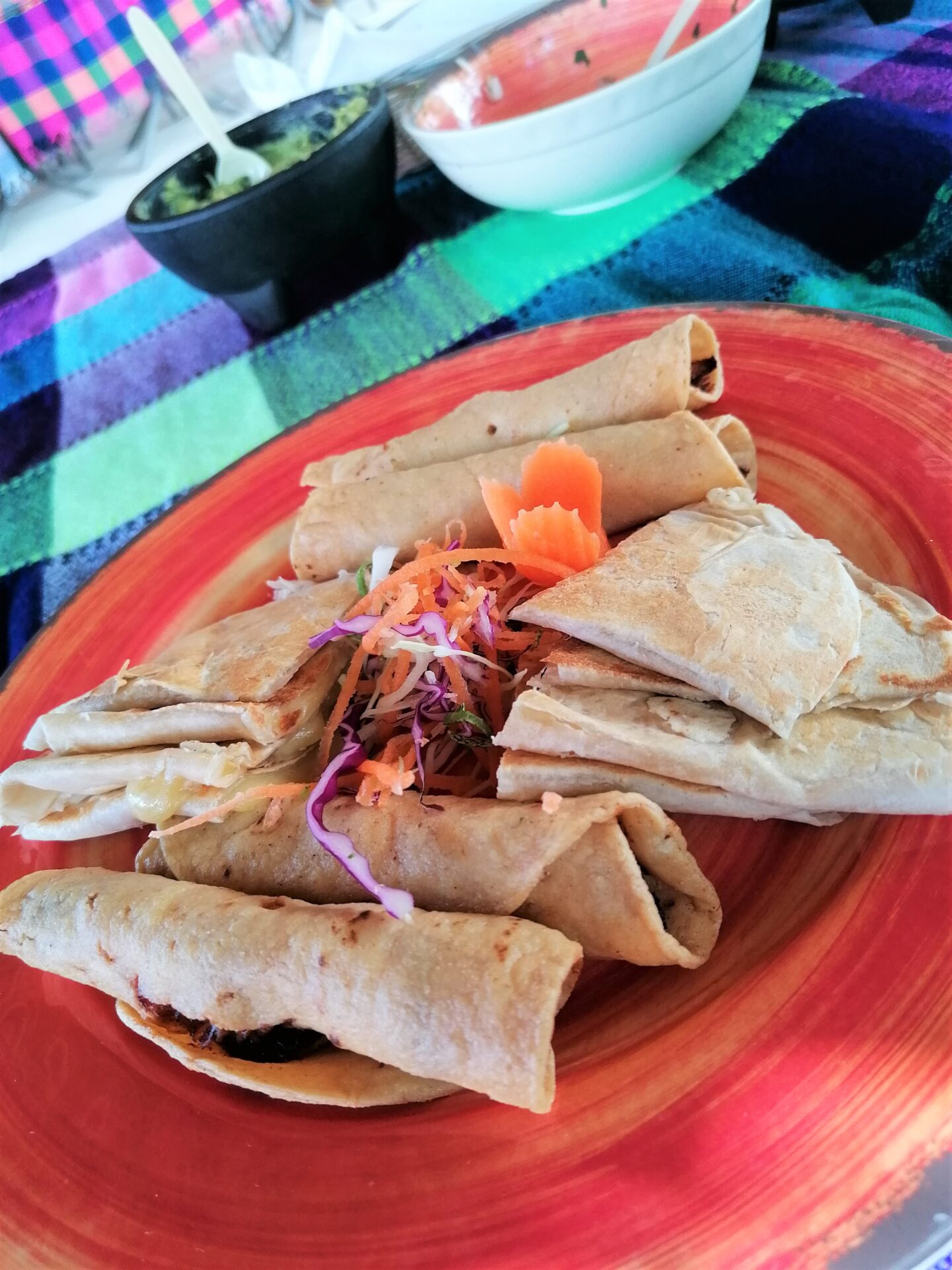 After one last shot of tequila we had a few hours to ourselves to enjoy at the resort. We chose to relax on the beautiful white sand beach. As I'm sure you can tell we had an absolute blast on this tour and I would recommend it to anyone!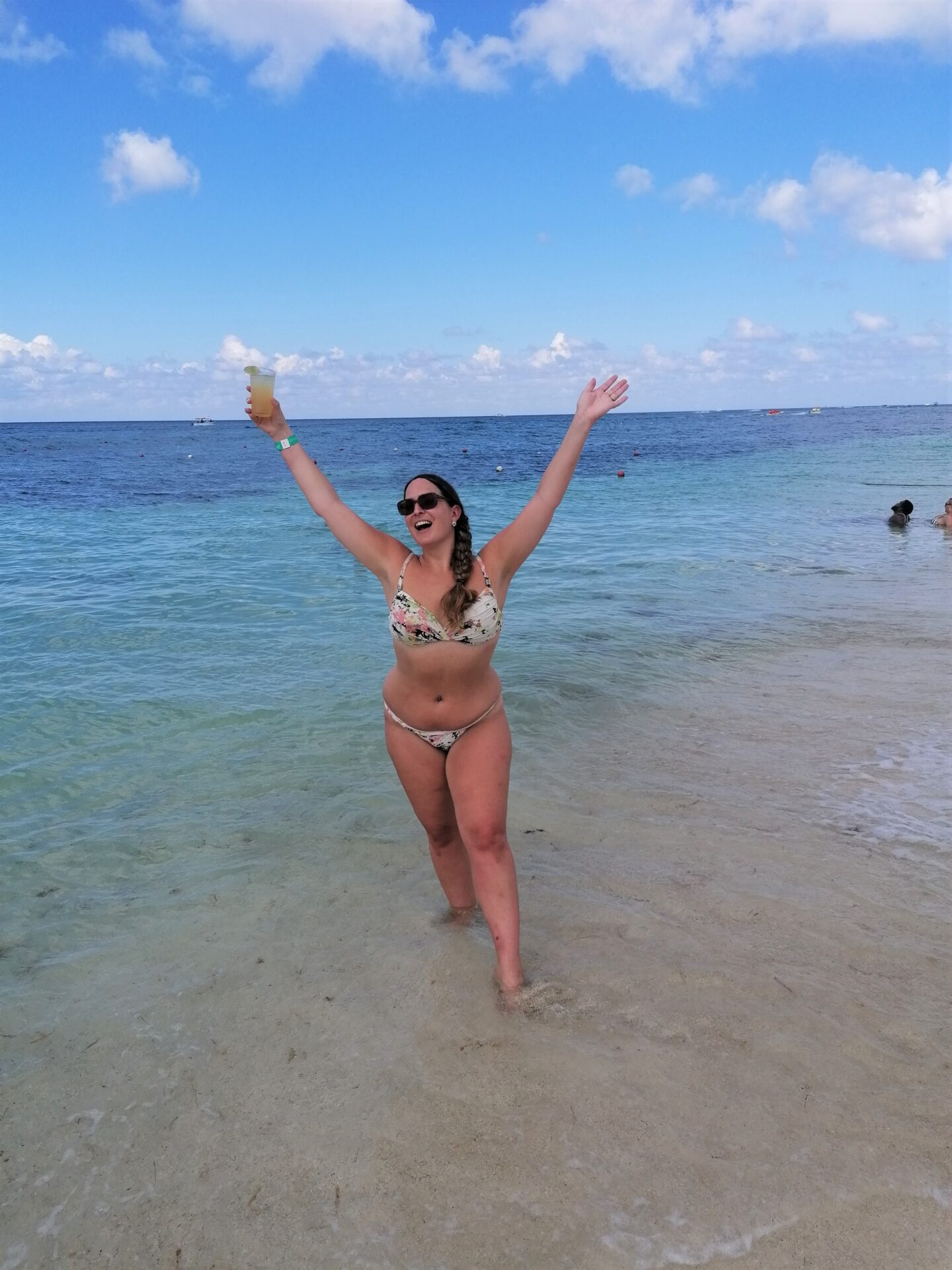 Grand Cayman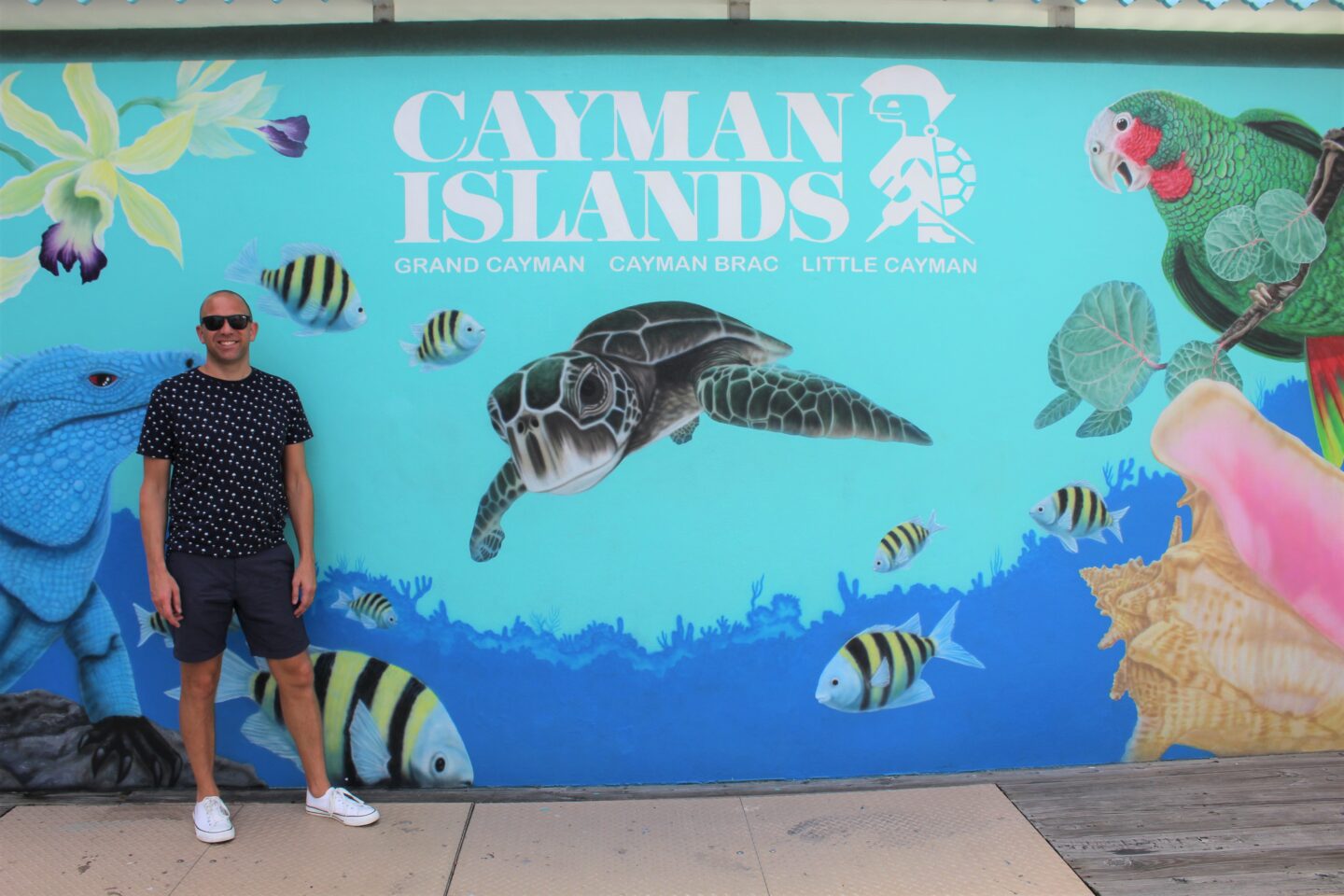 This was the only port we had been to before. It's a lovely cruise port with its famous Seven Mile Beach.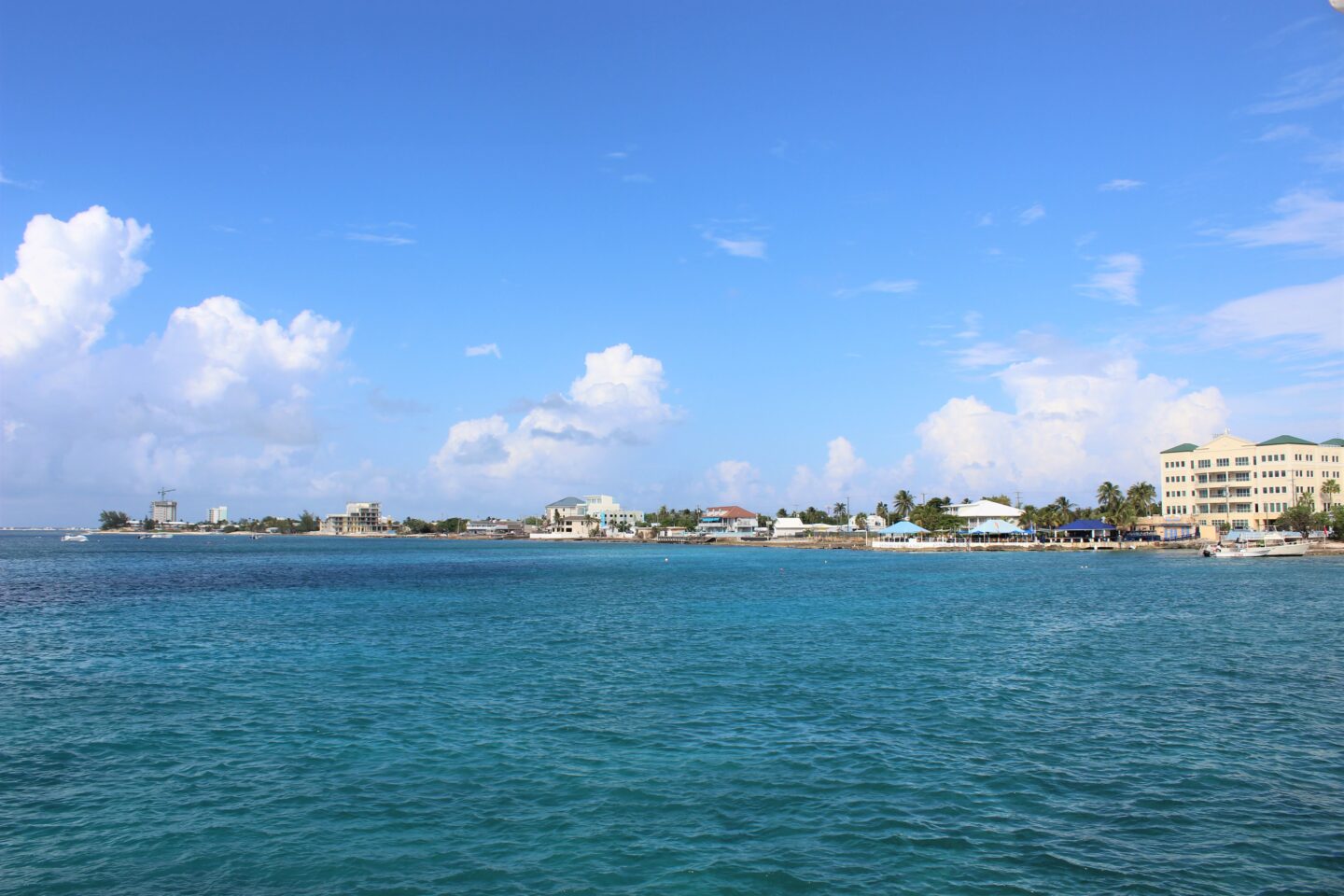 On our last visit we enjoyed a day on the beach. This time we simply enjoyed a stroll around the town, taking in the sights and sounds and enjoying the beauty of the island.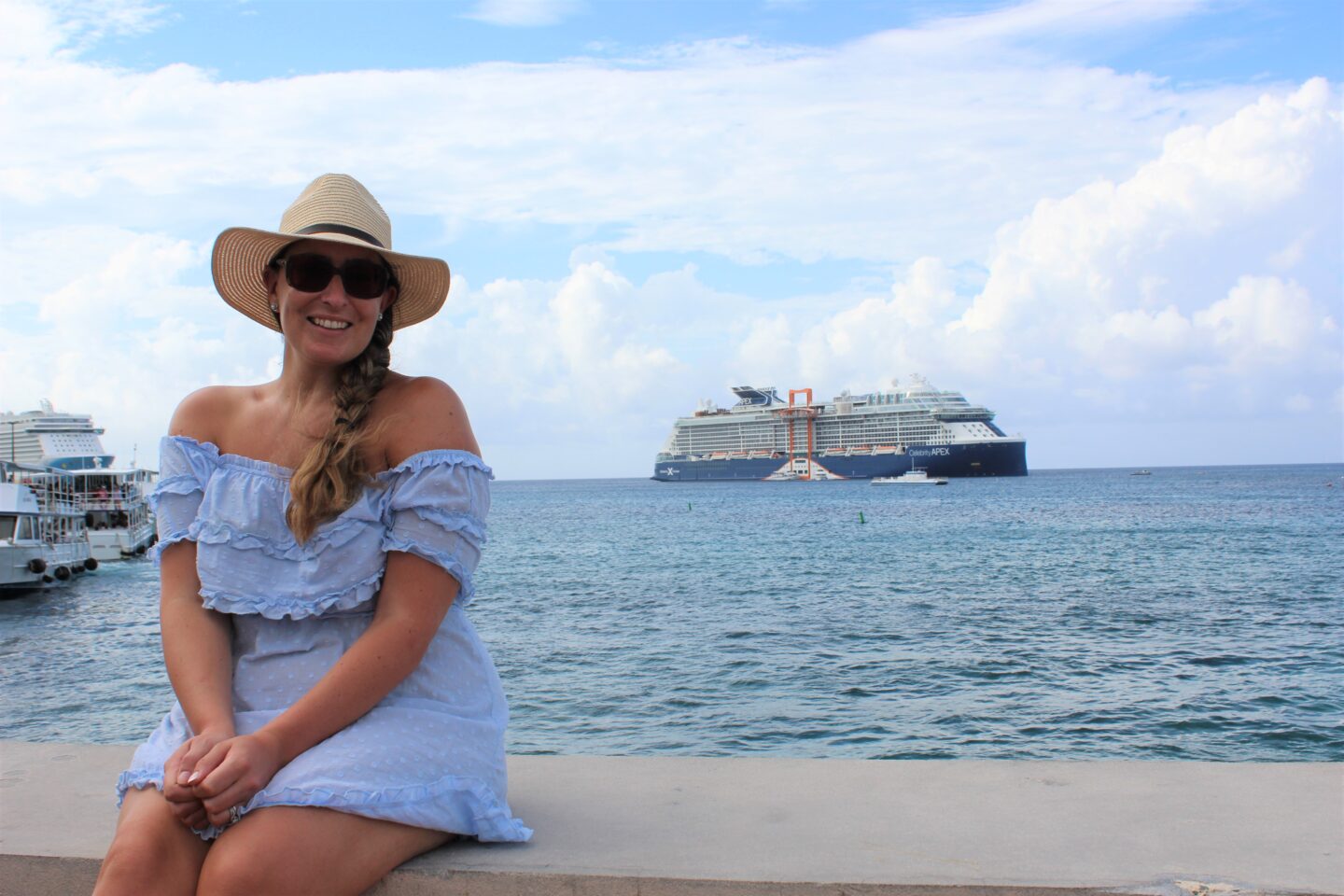 We thought our itinerary had a great mix of destinations, but whichever new place we were exploring that day we were always happy to step back onboard Apex, our beautiful floating home.
Check out my other blog post to have a look onboard Celebrity Apex and find out what our favourite places where on the ship . . .
And this post to read about all the food we enjoyed onboard . . .