Our cruise on board Crystal Symphony was the 'Caribbean Cornucopia'. The itinerary was perfect for us because as well as visiting three new places we hadn't been to before, we had a sea day every other day which gave us time to explore and relax on the beautiful Crystal Symphony.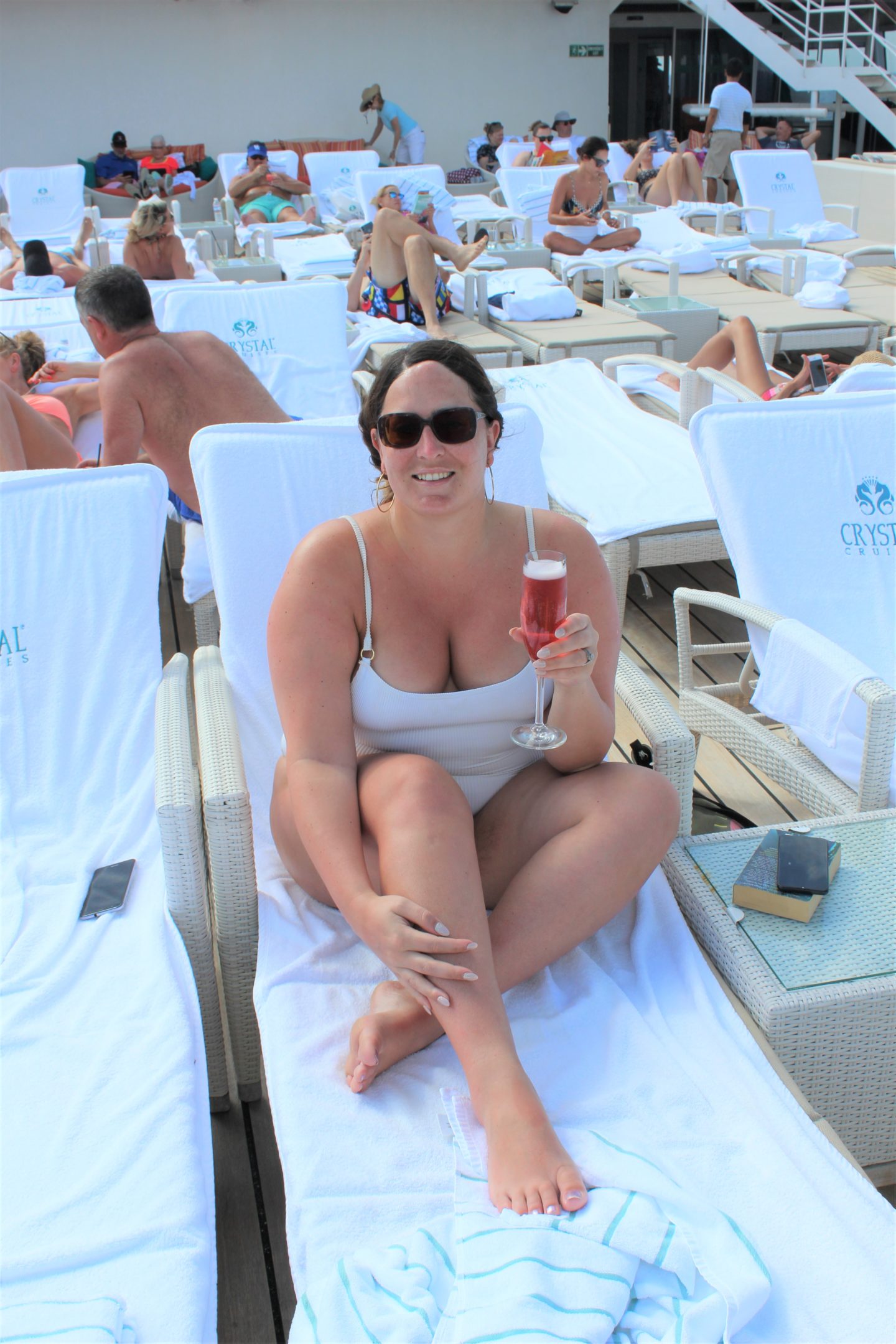 Sailing from Miami, we flew in the day before the cruise so we could spend some time in the city. Although our stay was brief, we loved the buzz of the city and both said it's somewhere we want to go back to.
The first port of call on our cruise was Grand Turk, where the beach was just a hop, skip and a jump from the port. The crystal-clear waters were calling our names and we used the day to simply lay back, relax and soak up the Caribbean sun.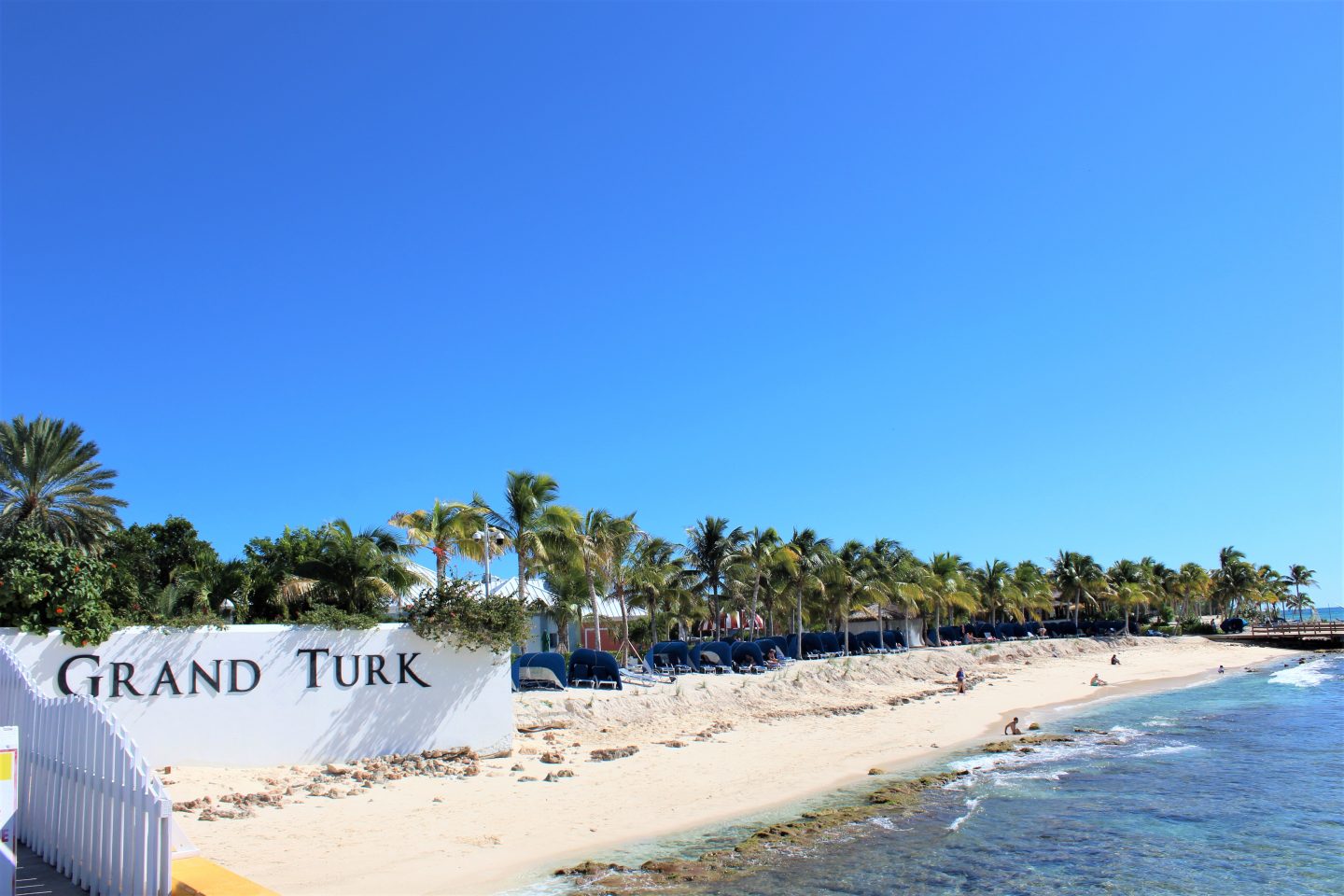 If you are feeling a bit more energetic you can opt for an island tour, snorkelling, kayaking, or, like us, enjoy the simple life with the soft white sand and perfect warm blue waters.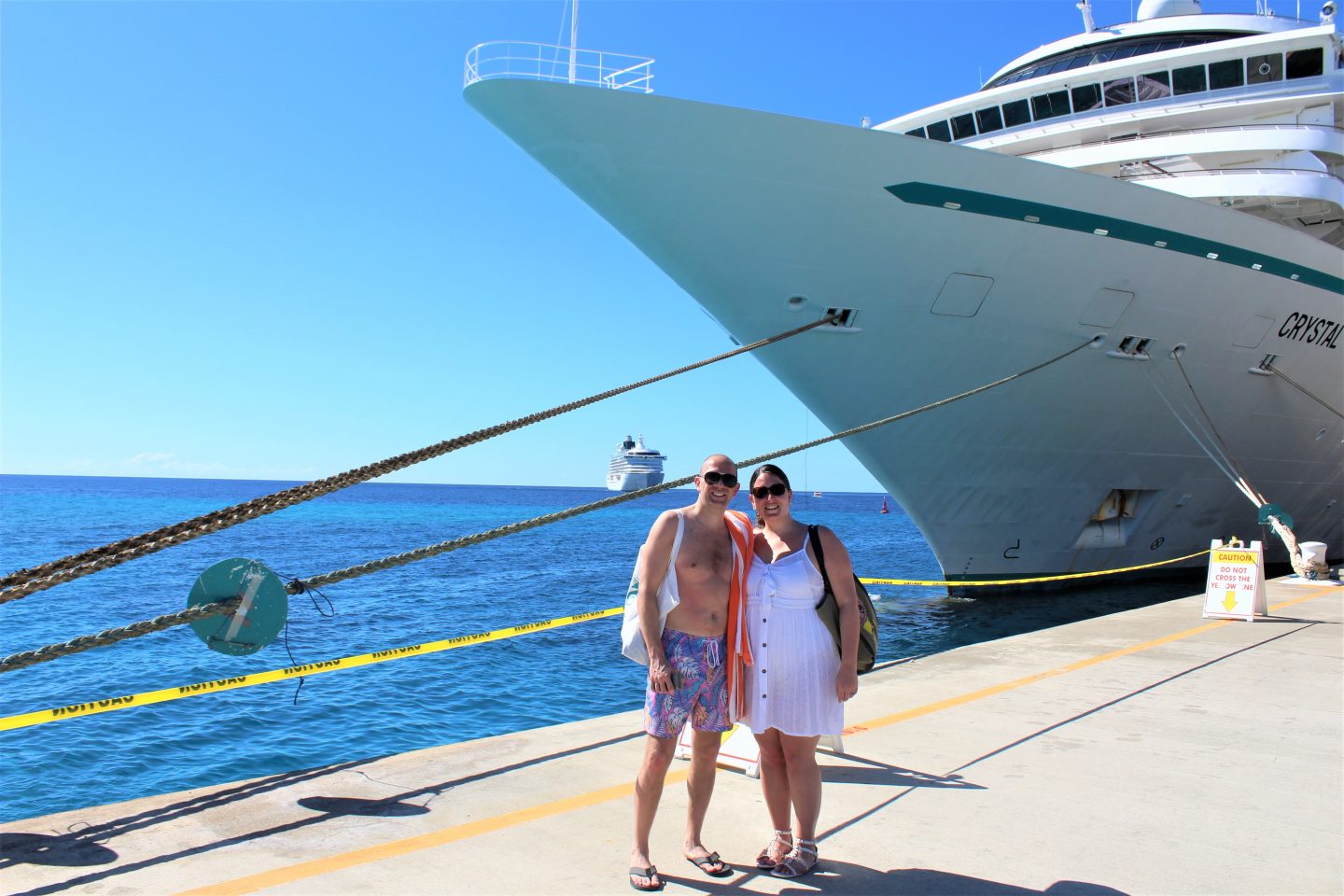 Our second port was the fabulous Grand Cayman, docking in the centre of George Town where the streets are lined with designer shops and great-looking bars and restaurants.
Jumping in a taxi you can guess where we headed . . . the beach of course!
We went to 7 Mile Beach, which was quite busy when we arrived but a short walk down and we found a quieter spot to lay our towels, although we spent most of the time in the warm clear waters of the Caribbean Sea.
Key West was our last port and Mr B and I both agreed we saved the best until last. Our stop at Key West also happened to be our sixth wedding anniversary so we booked an excursion through Crystal, which was a Dolphin Watch and Snorkel Eco Tour.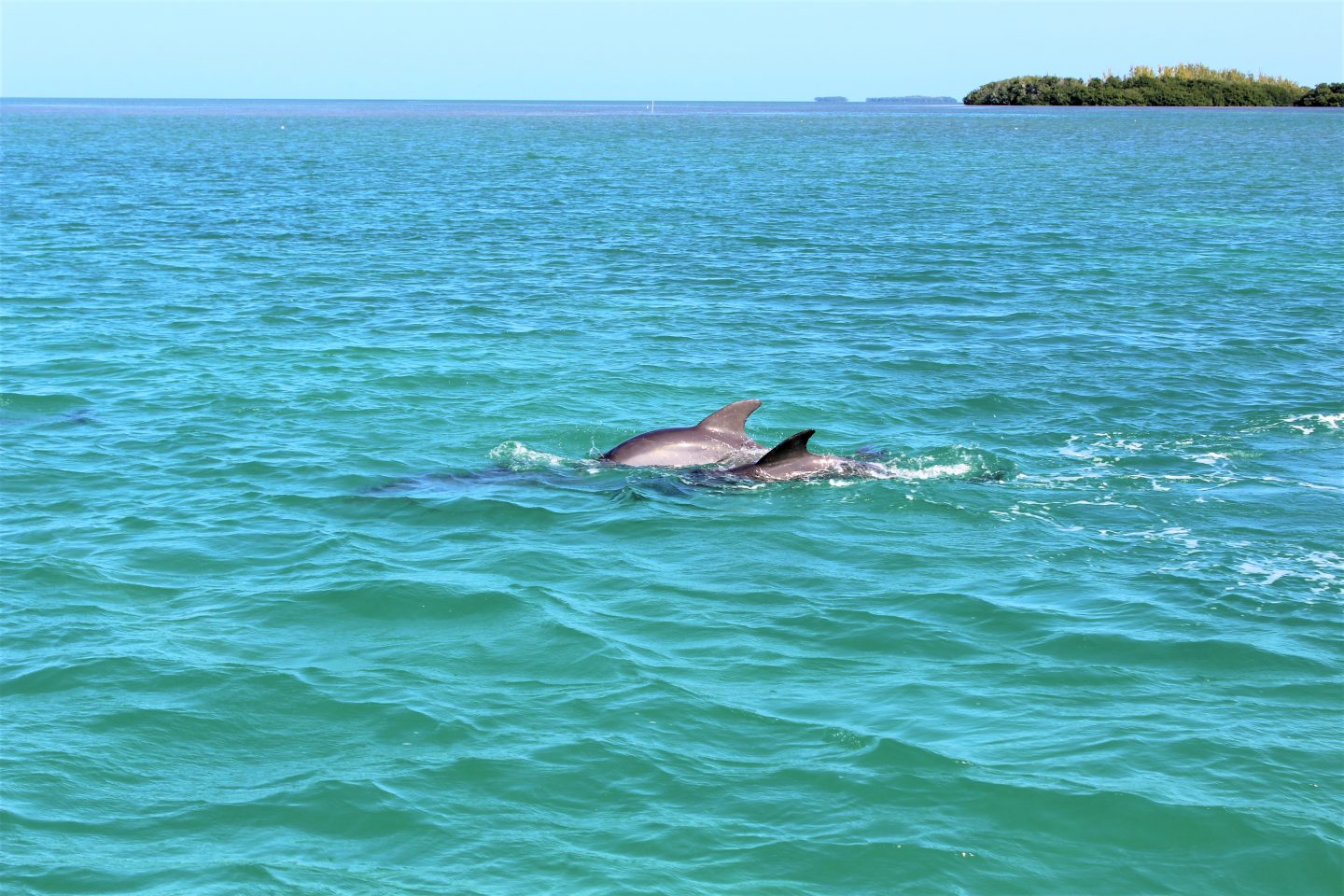 It is very important for both of us that anything we do involving wildlife is completely ethical and this was just that. The company we went with – called 'Fury' –  are part of 'Dolphin SMART', a program that protects and promotes the responsible observance of dolphins.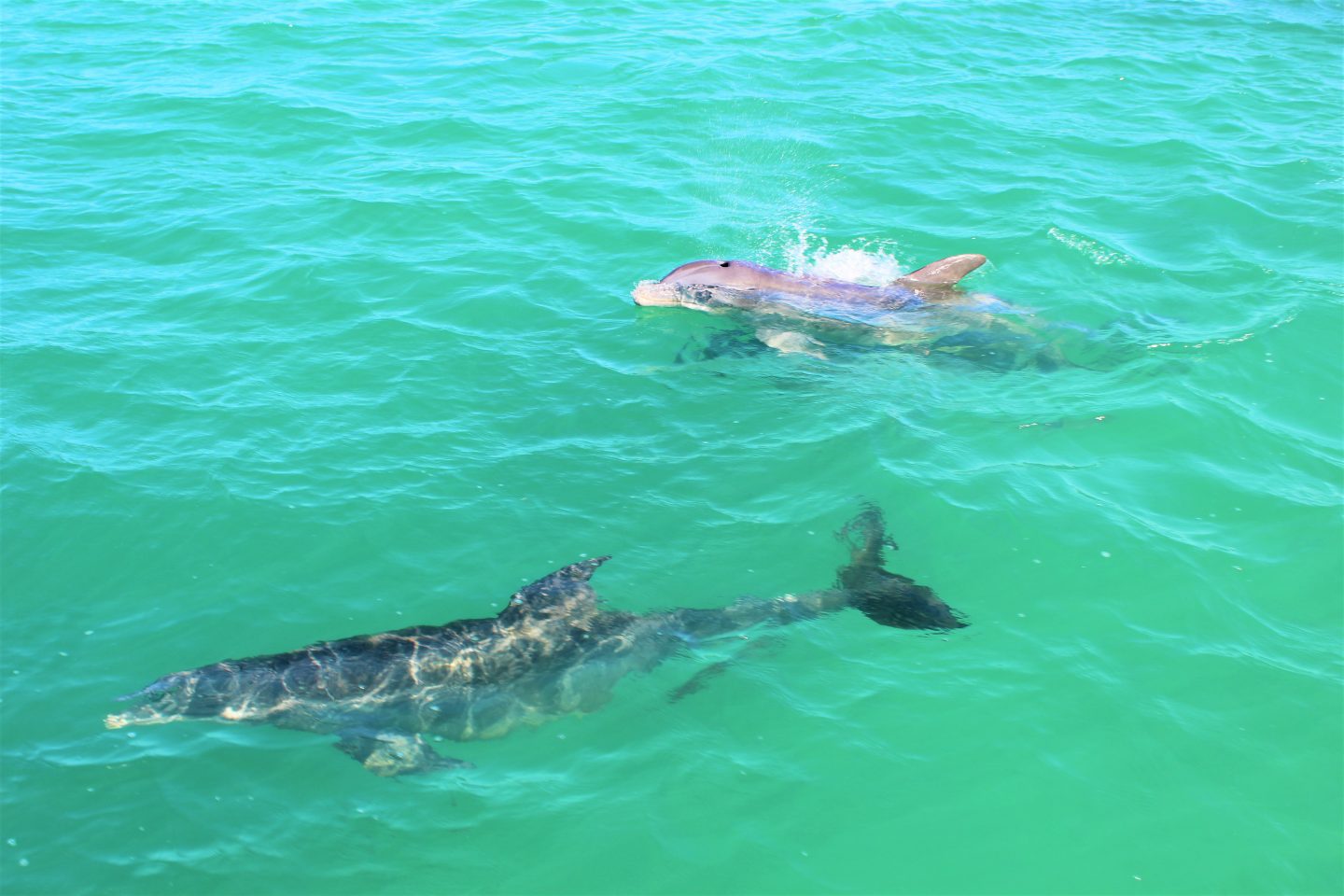 To see these beautiful dolphins in their natural habitat created memories for us that will last a lifetime. There was nothing our guides didn't know about these breathtaking bottlenose dolphins and after watching them play and frolic in the water, we sailed away and headed to the Key West wildlife refuge for some snorkelling.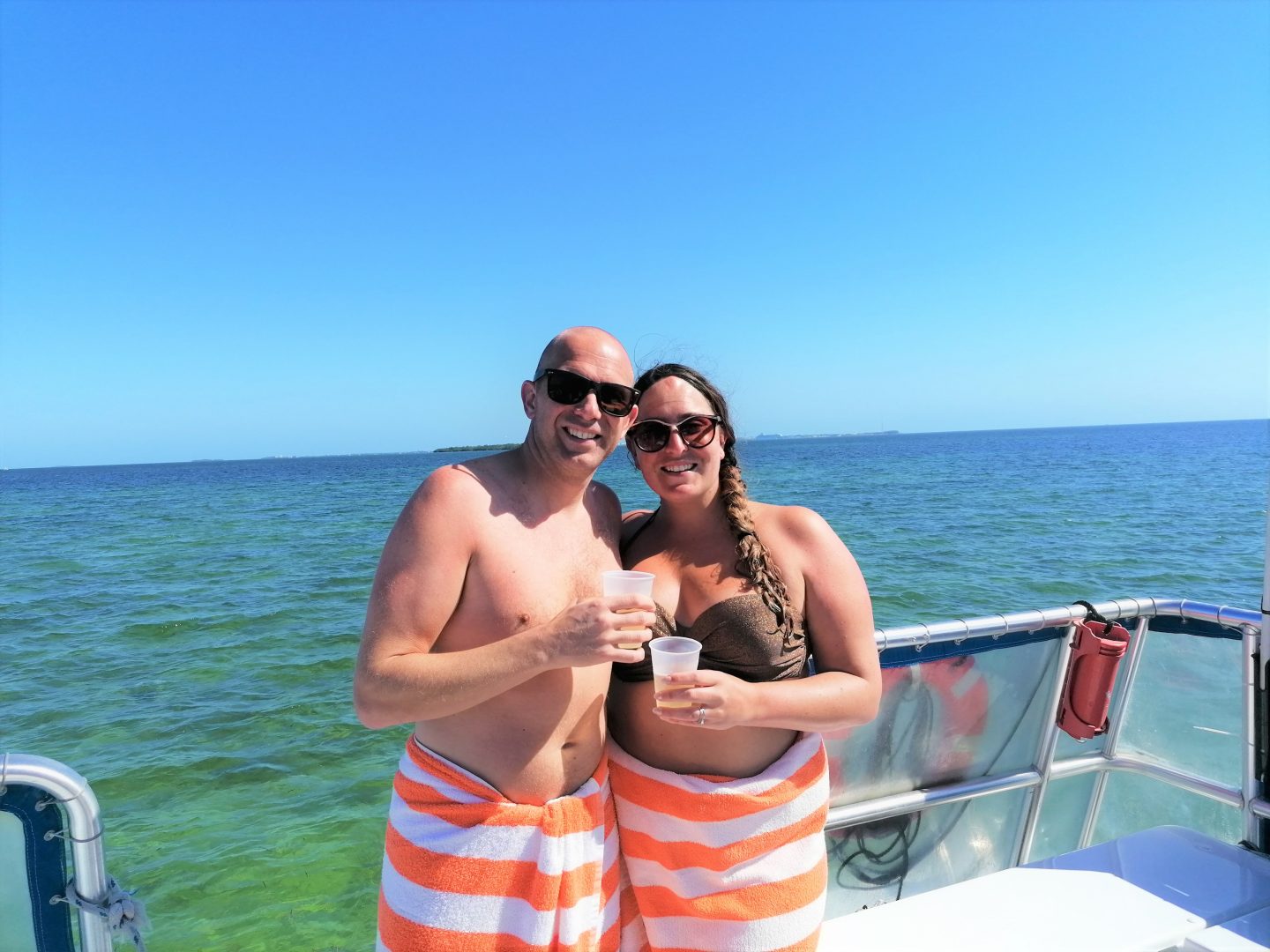 To make it even more perfect, on the way back we had champagne . . . it was our anniversary after all!
Opting for something non-traditional on our anniversary, in the afternoon we went parasailing! It has been on my bucket list for a long time and I knew before going to Key West it was very popular. It was incredible and the views were fantastic!
We truly fell in love with Key West and as well as all the water-based activities there are also lots of other things to see and do. Of course, Key West has been the home of several famous writers, including Ernest Hemingway. The streets are also lined with picture-perfect buildings.
Every stop on our cruise was special in its own way, but nothing was quite as special as stepping back on board every day knowing how well we were going to be pampered!
Read my other blog posts on our Crystal Cruise. All about the dining onboard https://thetravelsofmrsb.com/2020/02/10/dining-on-board-crystal-symphony/
And about the ship and facilities onboard https://thetravelsofmrsb.com/2020/02/04/a-week-of-luxury-on-crystal-symphony/