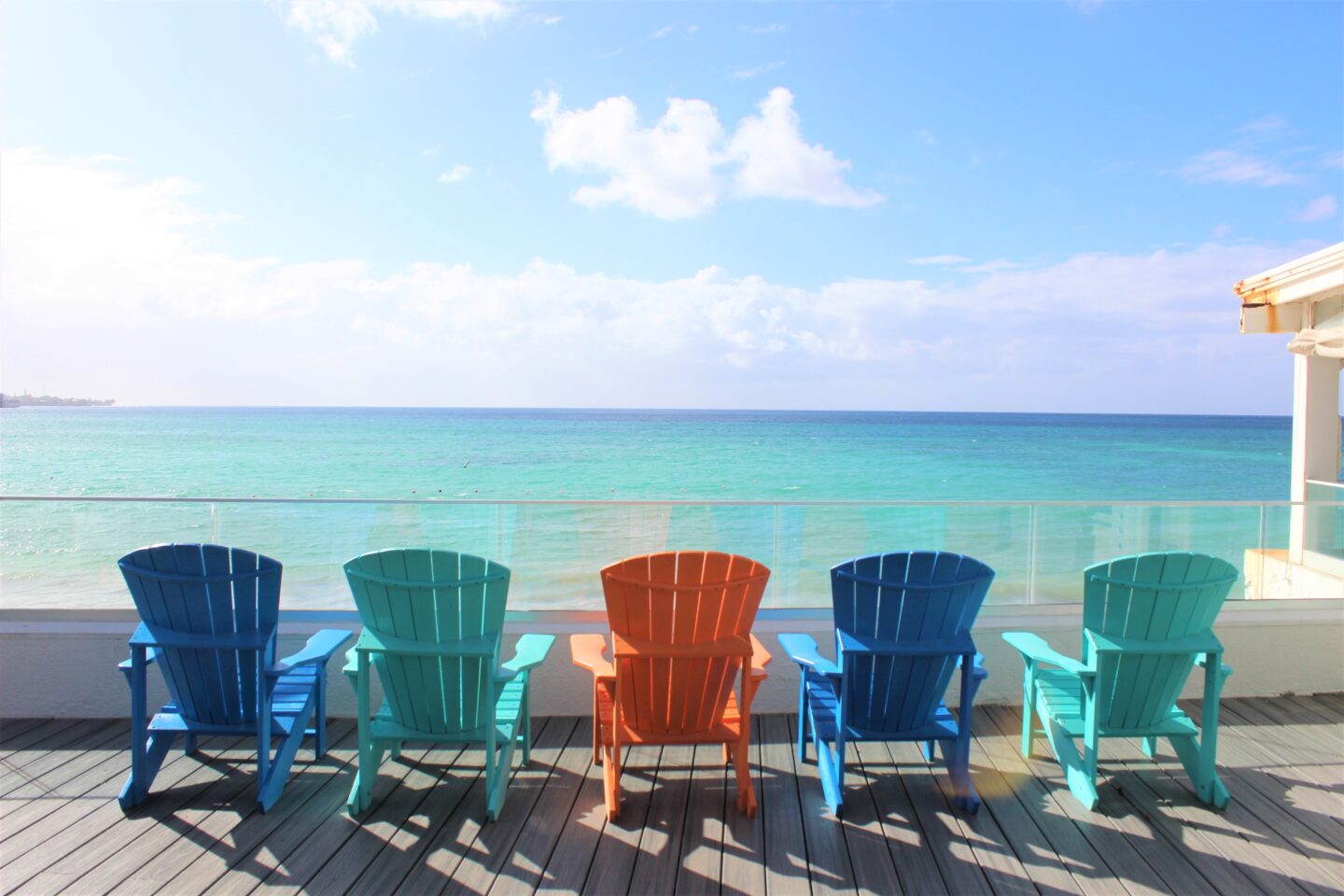 I love Barbados, with its blue clear waters, soft white sand and friendly people, it is part of the Caribbean which we have been lucky enough to visit a few years ago and as our recent holiday with SeaDream sailed from Barbados we knew we had to take the opportunity to fly in a few days early so we could spend some R&R on this beautiful Caribbean island.
We spent two wonderful nights at the all-inclusive Sea Breeze Beach House, which was just a short 15-minute drive from the airport. Jumping out of our taxi we were immediately offered a rum punch as we checked in, which of course we accepted with great pleasure!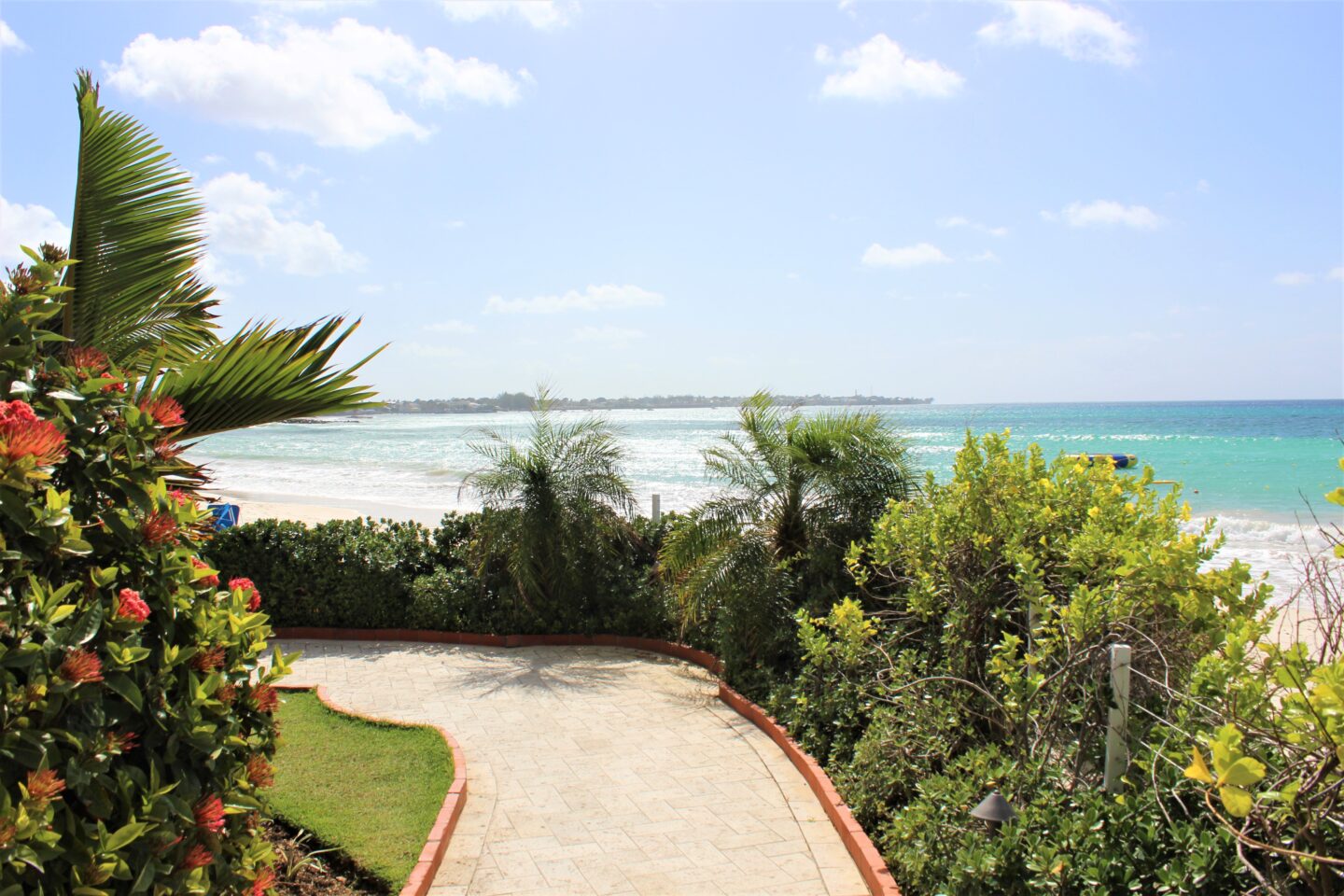 There are two categories of rooms at Sea Breeze, the classic collection and the luxury collection – we stayed in the latter. Our ocean view suite was lovely and spacious, decorated with splashes of ocean blue.
The room came with a coffee machine, fully-stocked mini bar and we also received a bottle of fizz, a basket of Bajan snacks and a tote bag as our welcome gifts.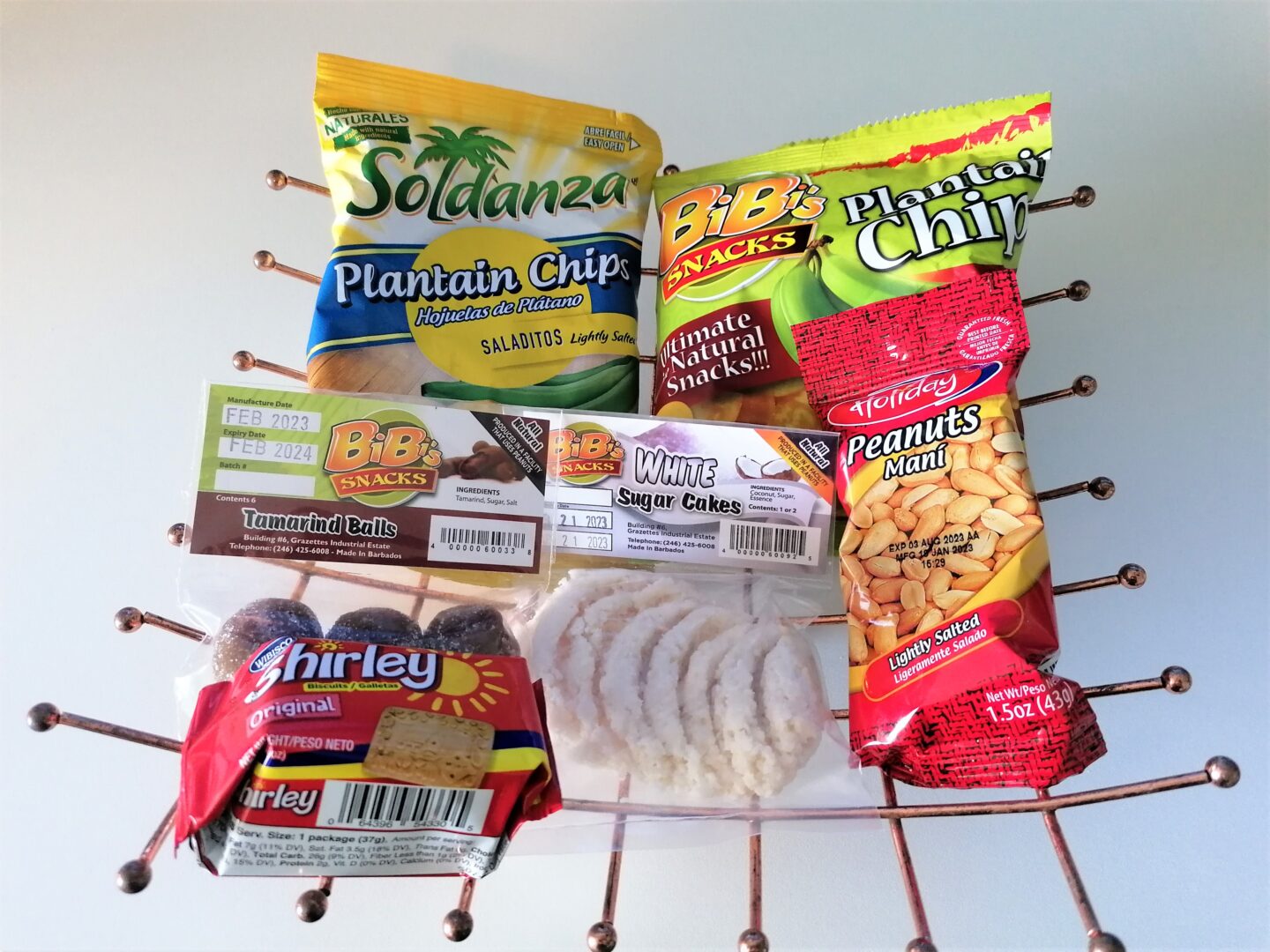 The big bathroom had a spacious rainfall shower and a range of toiletries were provided.
The star of our room was the ocean view balcony. As balconies go it was really quite large and had cushioned chairs and a table. We spent both mornings on the balcony enjoying a coffee and watching the sunrise over the ocean which is a pretty perfect way to start the day.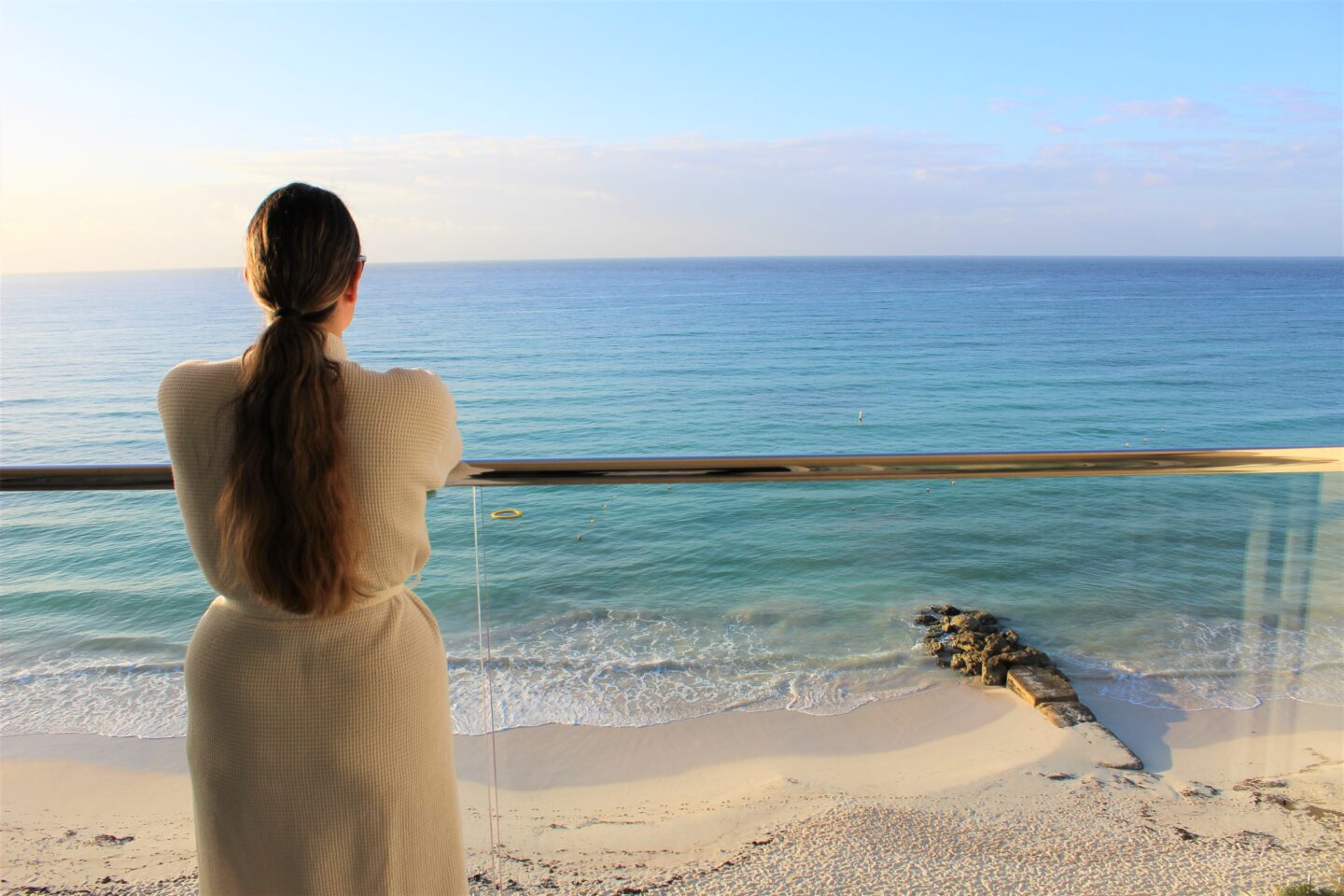 The unobstructed ocean views from our room were a real highlight for us.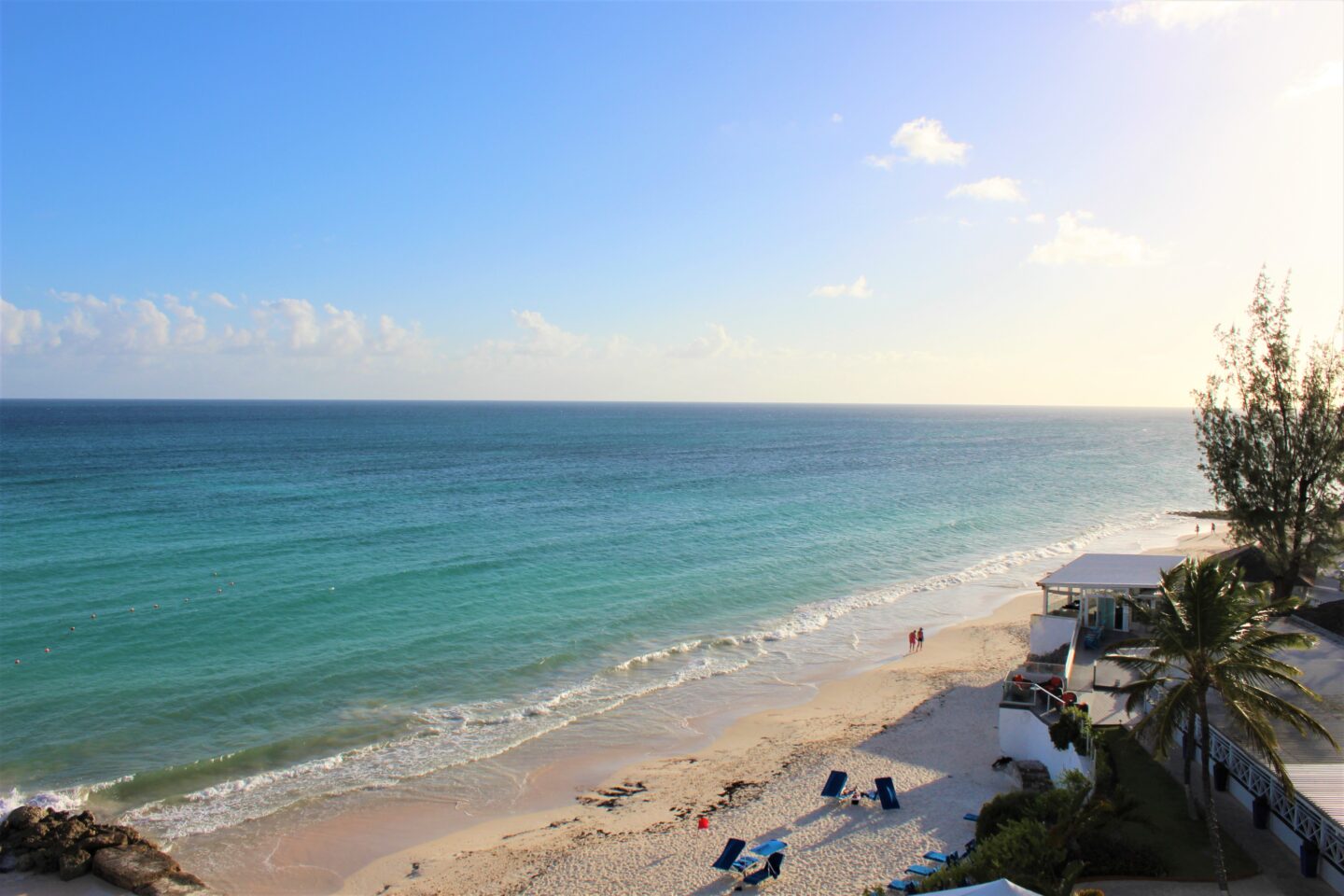 The hotel has three pools, including one adults' only pool.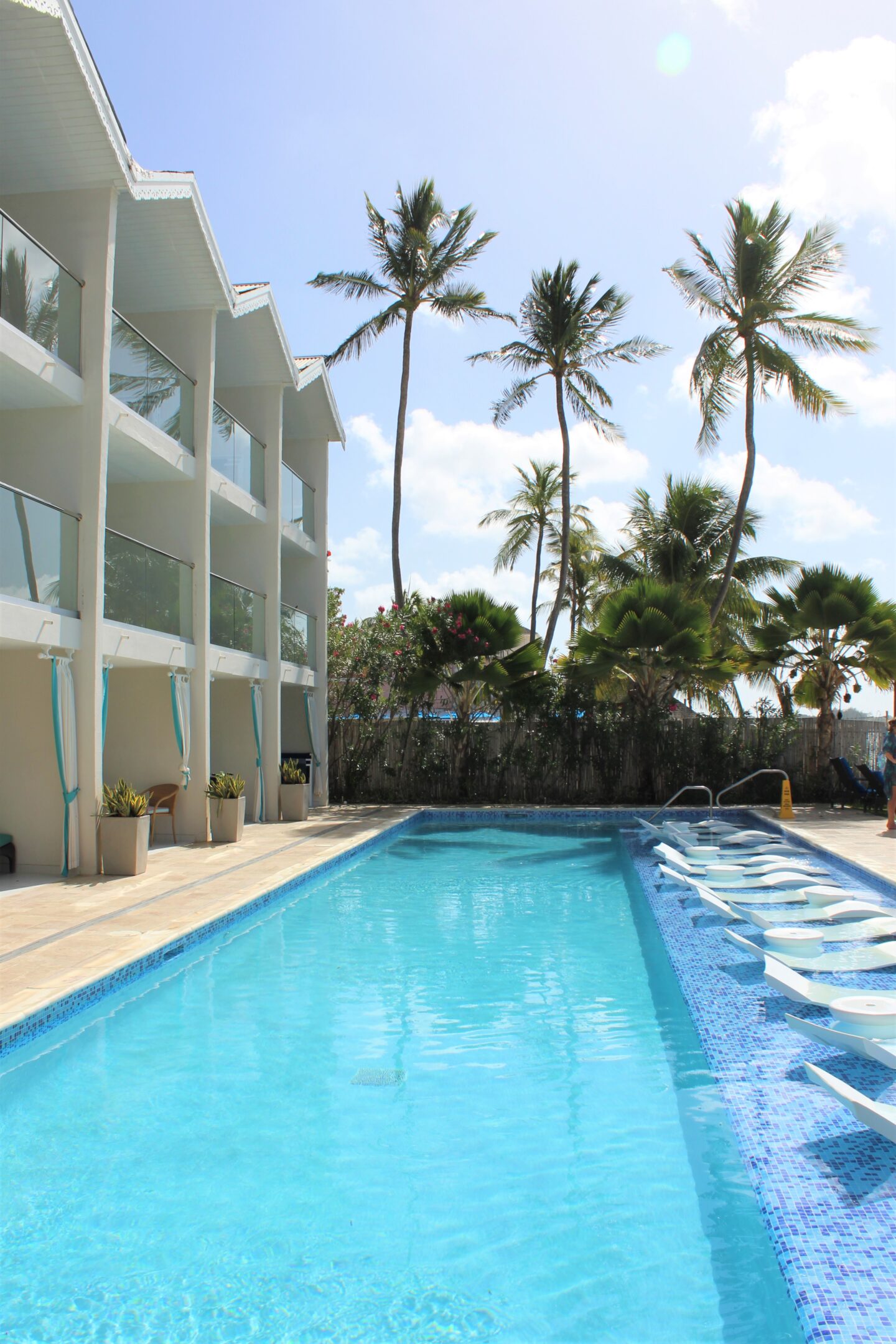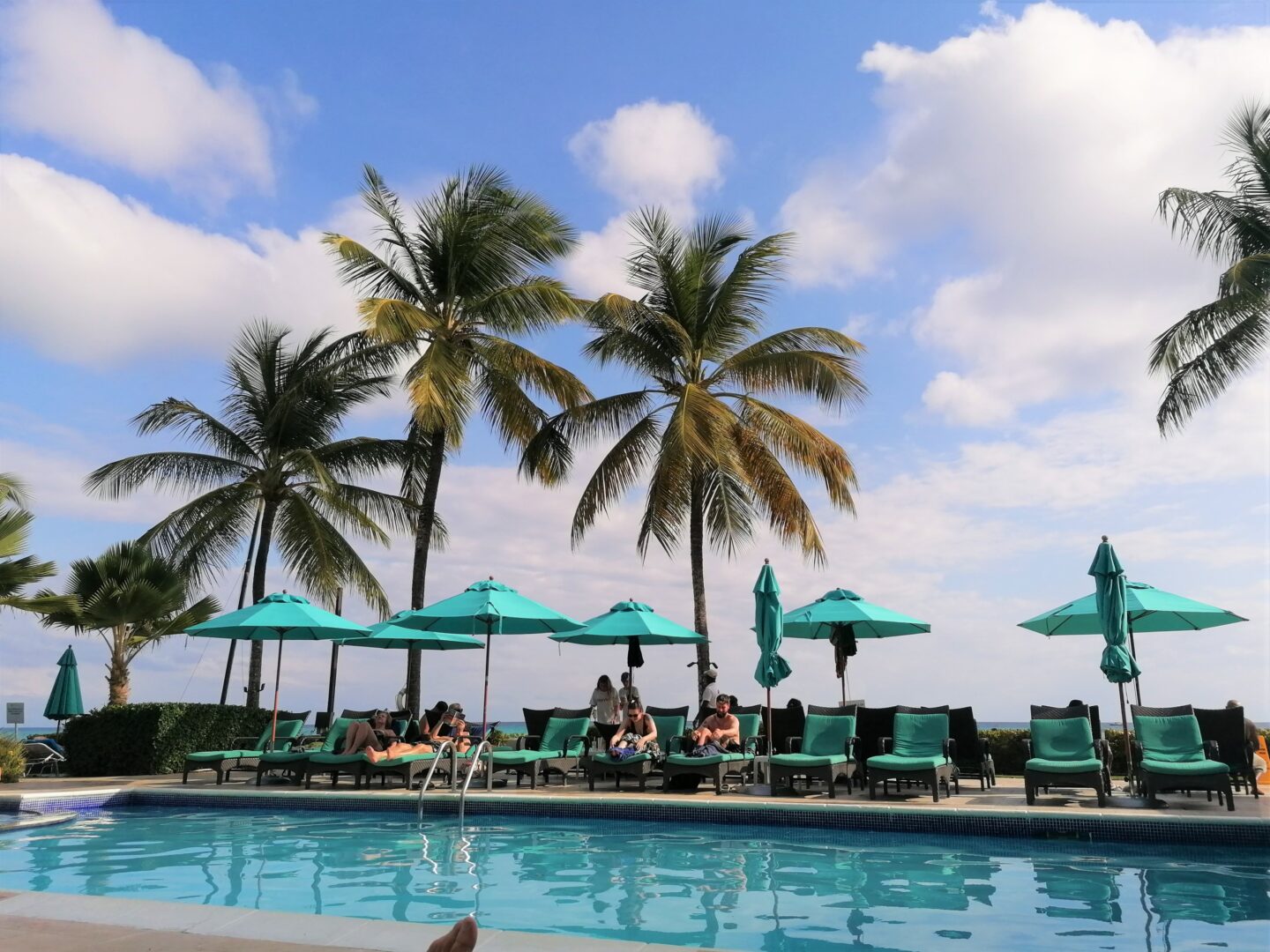 Although the pools looked inviting we spent our days on the hotel's private white sand beach. There were always plenty of sun loungers available on the beach and each sun bed had its own canopy which you could easily put up or down. I thought this was great for when you wanted a bit of shade and also found handy for when I was reading.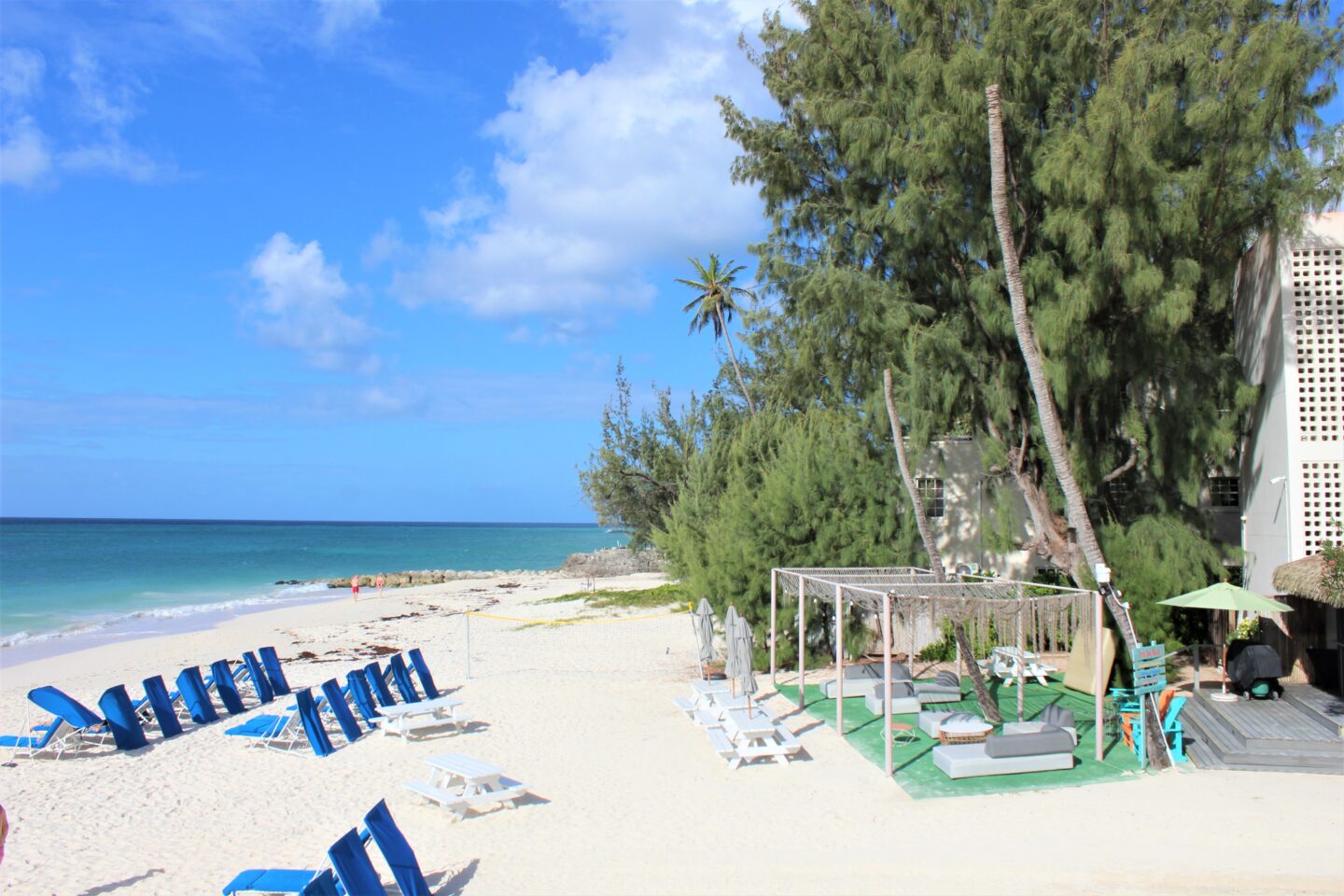 Our favourite spot on the beach was in front of the Tipsy bar.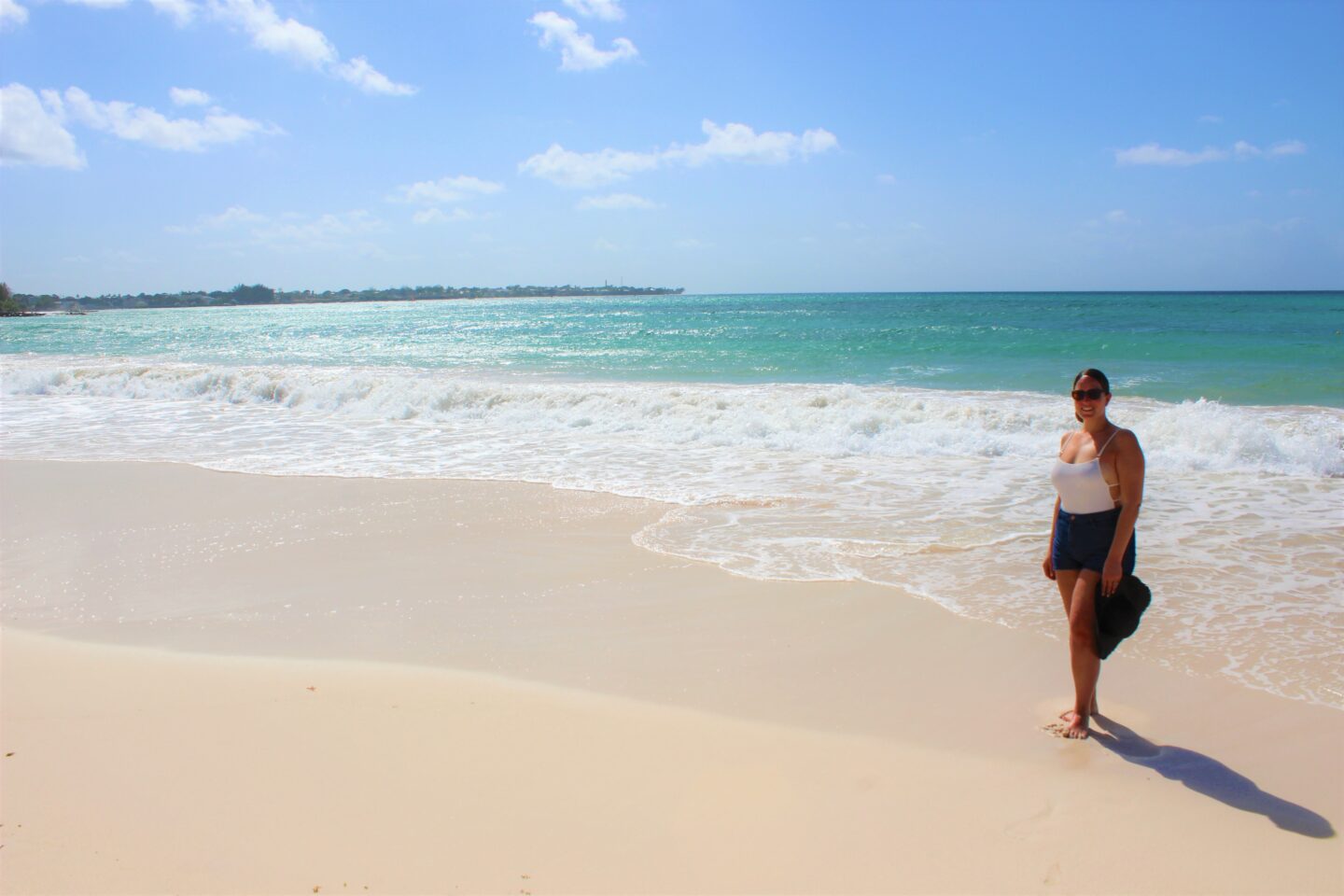 Mr B and I both felt truly relaxed with the beautiful views of the Caribbean Sea, chilling out on a lounger and drinking a perfectly-made rum punch. When we were on the beach staff made their way round to take drinks orders.
Talking of bars there are five in Sea Breeze so you never get thirsty! The one we preferred in the day was the Tipsy bar. We never looked at a menu, instead we enjoyed many a rum punch or asked one of the great staff to make us whatever they wanted. We found each member of staff had their own speciality which was a fun way for us to try lots of new cocktails.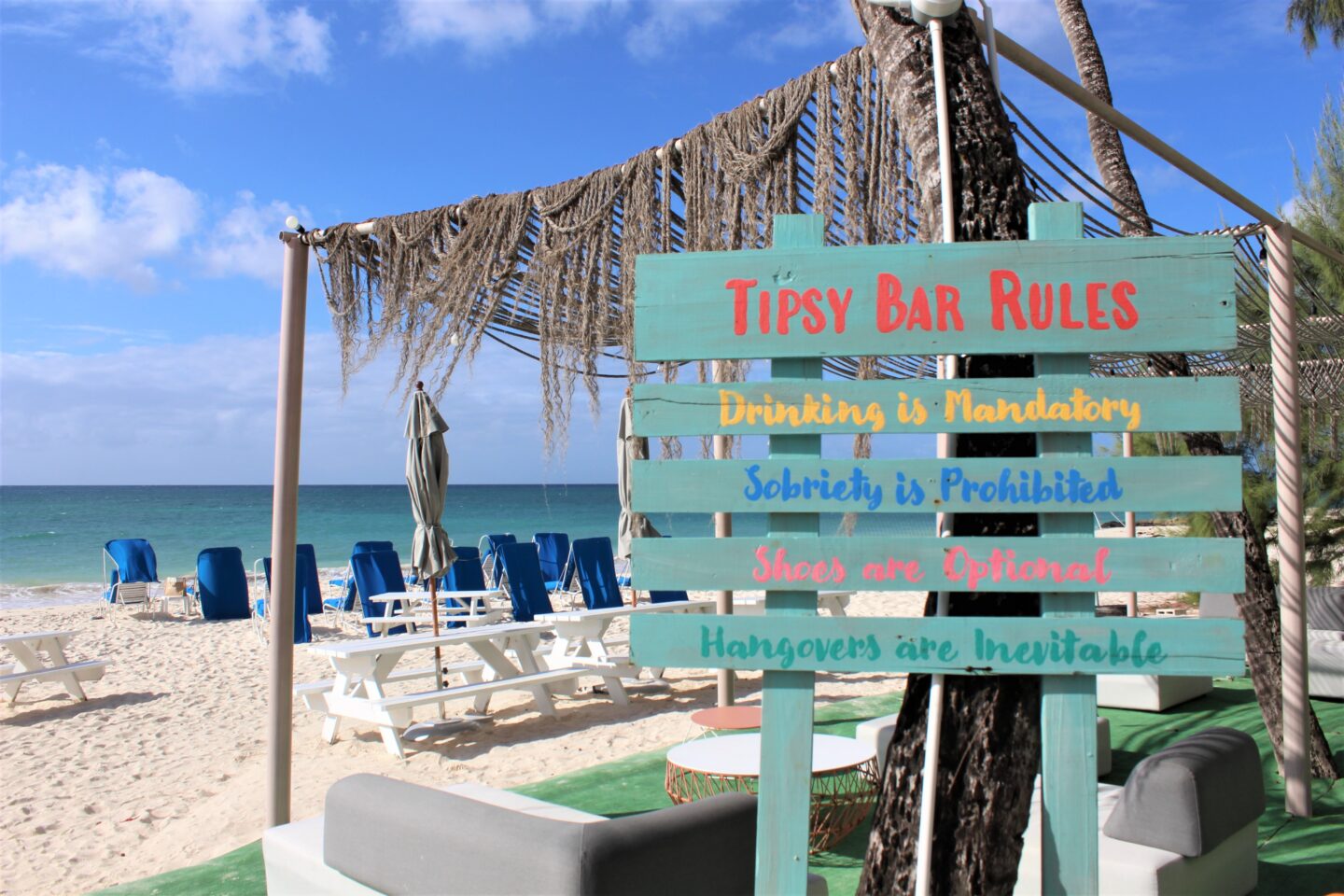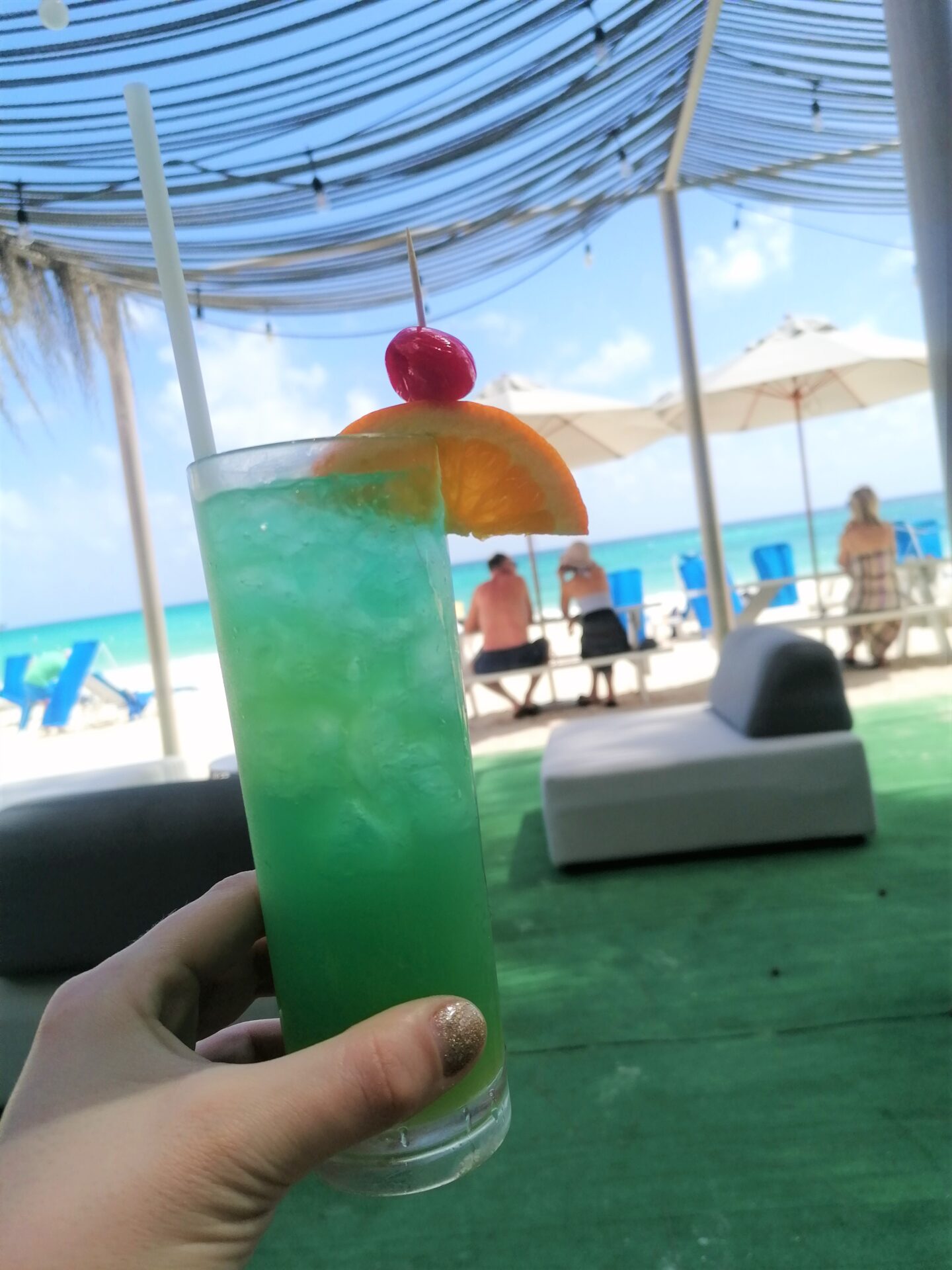 In the evening we loved spending time at the outdoor Rum Shack. Whether I ordered a mudslide or an espresso martini, the drinks were always really good!
During our stay breakfast could be enjoyed at two venues. There was Aqua Terra, which served a small Bajan style buffet breakfast and the Mahogany Lounge, where we went both mornings.
We had a choice of sitting inside or outside (we opted for outside and got a table with a wonderful sea view) and we were offered coffee as soon as we were shown to our table.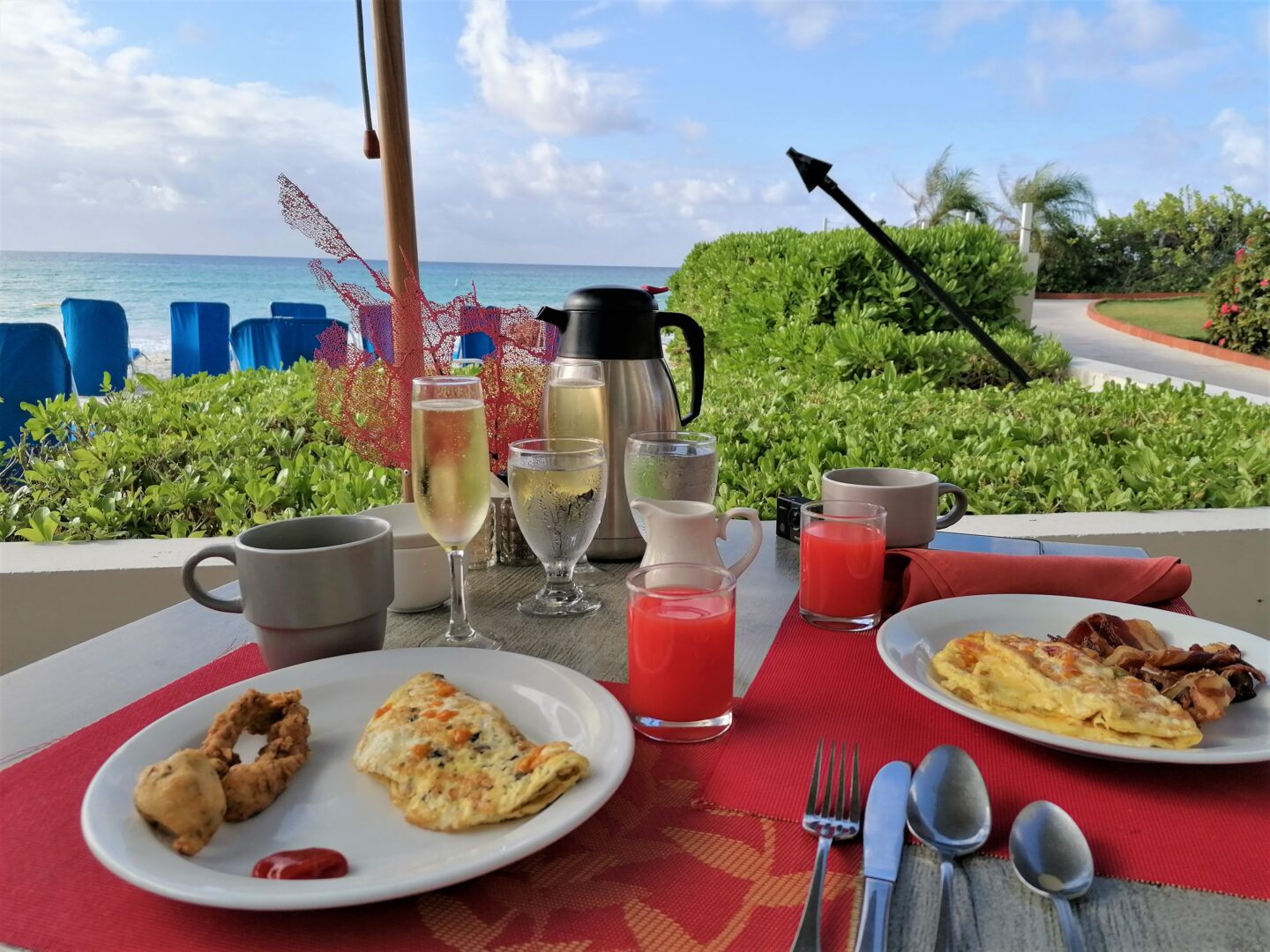 The breakfast selection, whilst not large, was very nice and what was on offer was very tasty. There was yoghurt with a selection of toppings, smoked salmon, cheese, oatmeal, a selection of cereals, fresh fruit, cakes, breads and hot options such as sausage, breakfast potatoes, bacon, pancakes and, not forgetting the egg station, where omelettes and fried, poached or boiled eggs were all made to order.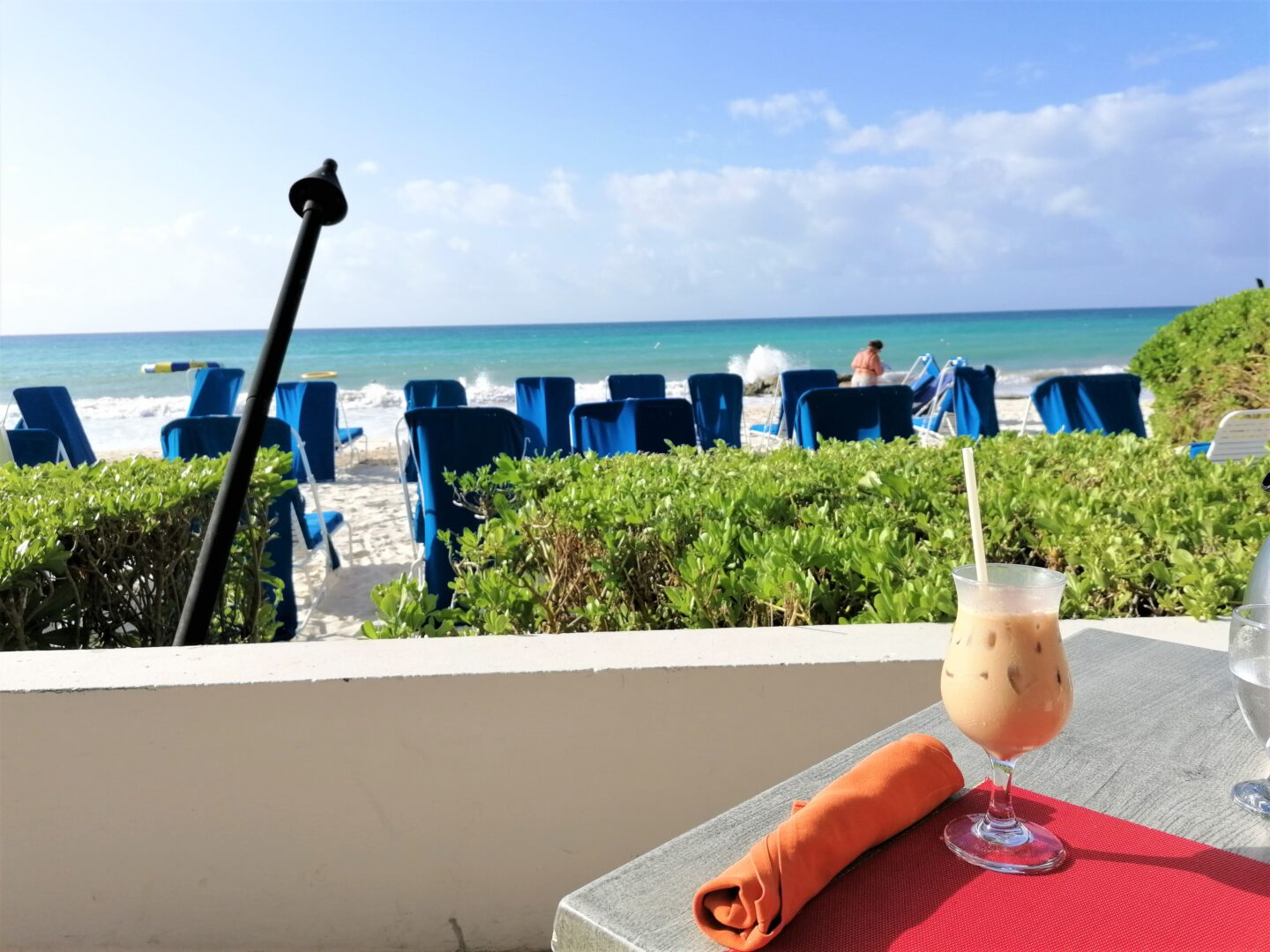 Lunch could be enjoyed at a few venues around the resort. The Mahogany Lounge served a buffet lunch but we enjoyed our lunch at Tipsy. It had a small but very tasty menu, with a selection of wraps and skewers which were all cooked fresh and served with fries or, the side I highly recommend, sweet potato fries.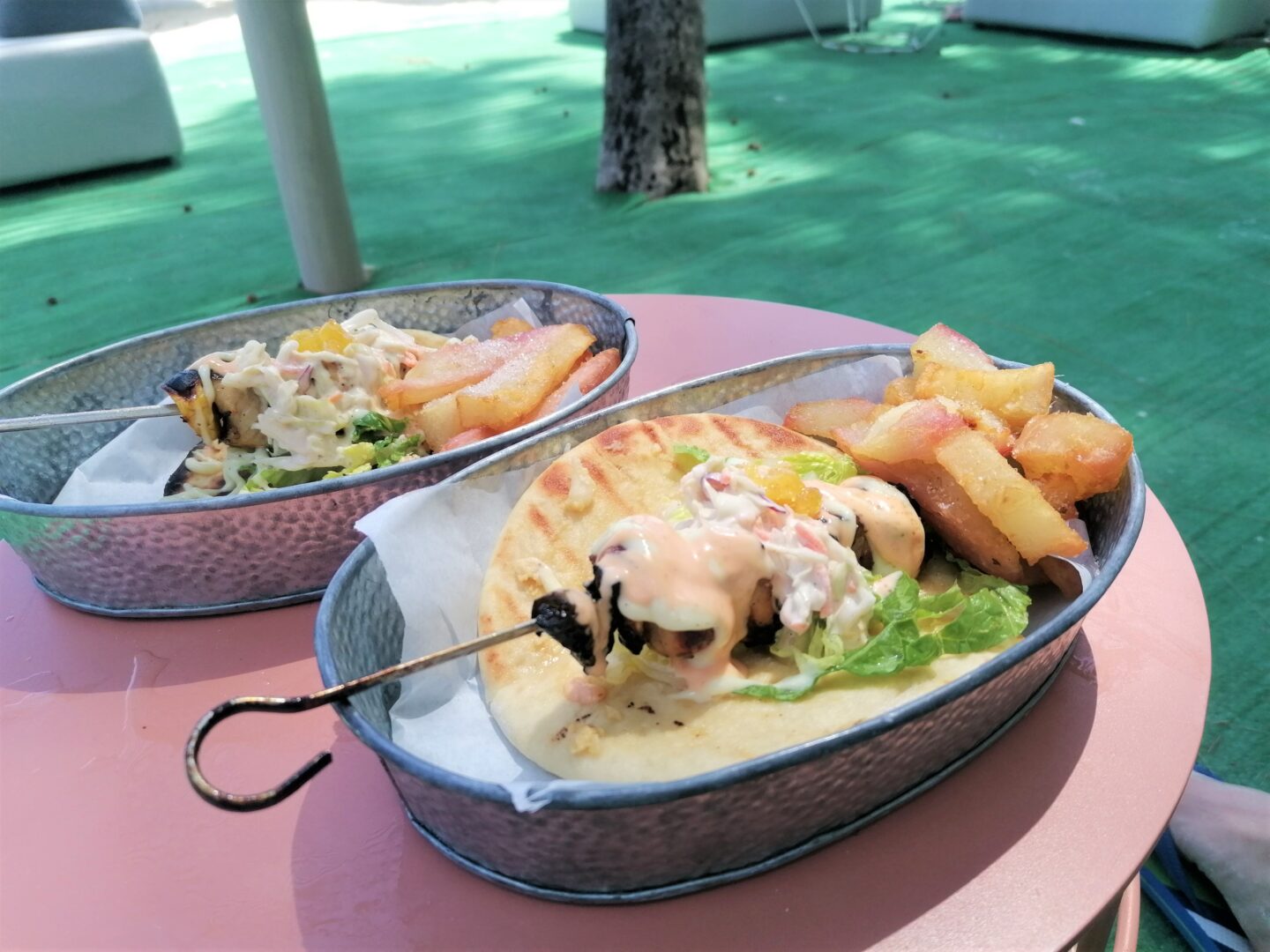 We also had lunch one day at The Flying Fish. They had more options such as pizza and burgers and some great Bajan dishes. We enjoyed the Bajan fish cakes, fried chicken and a jerk pizza.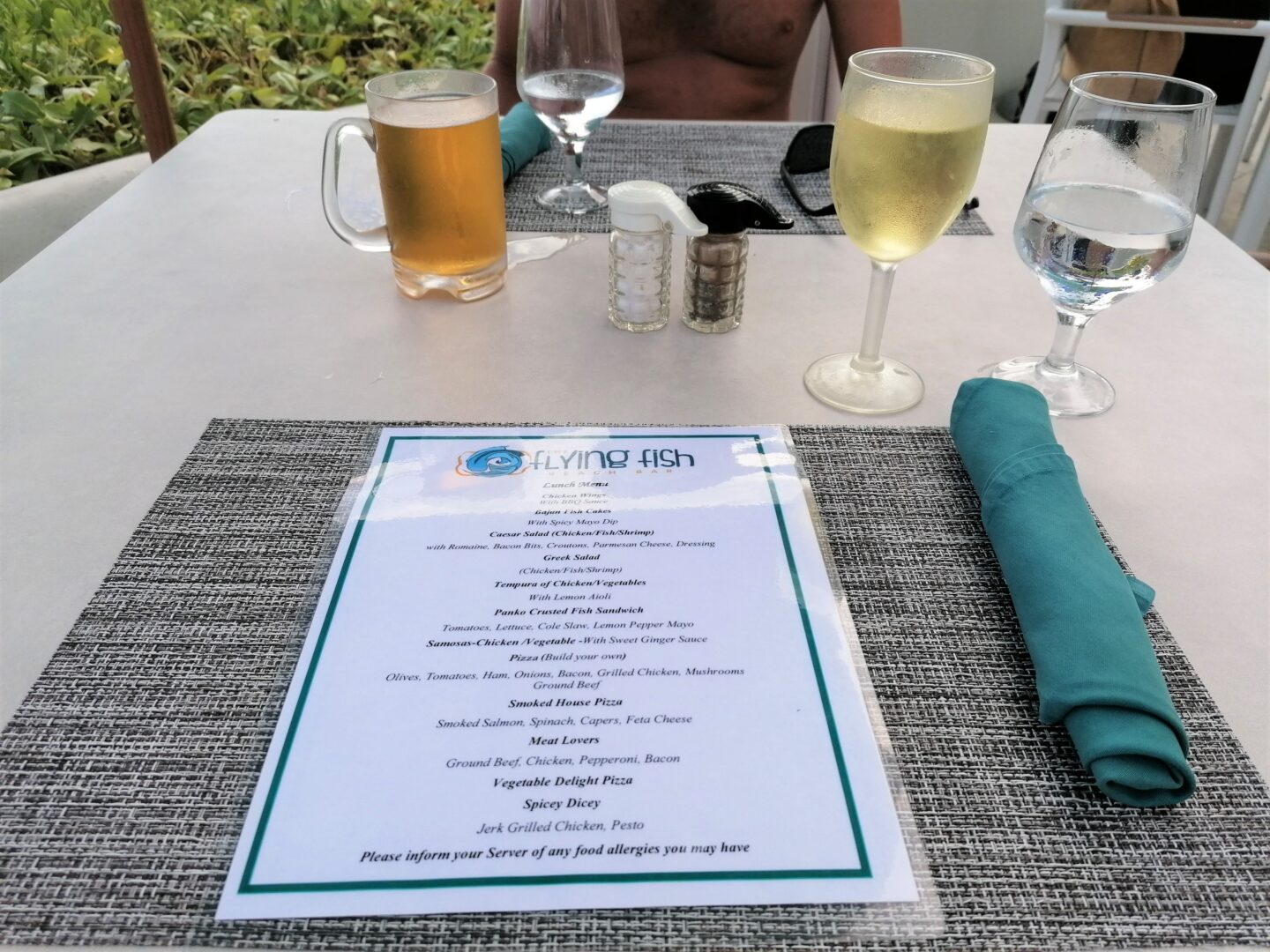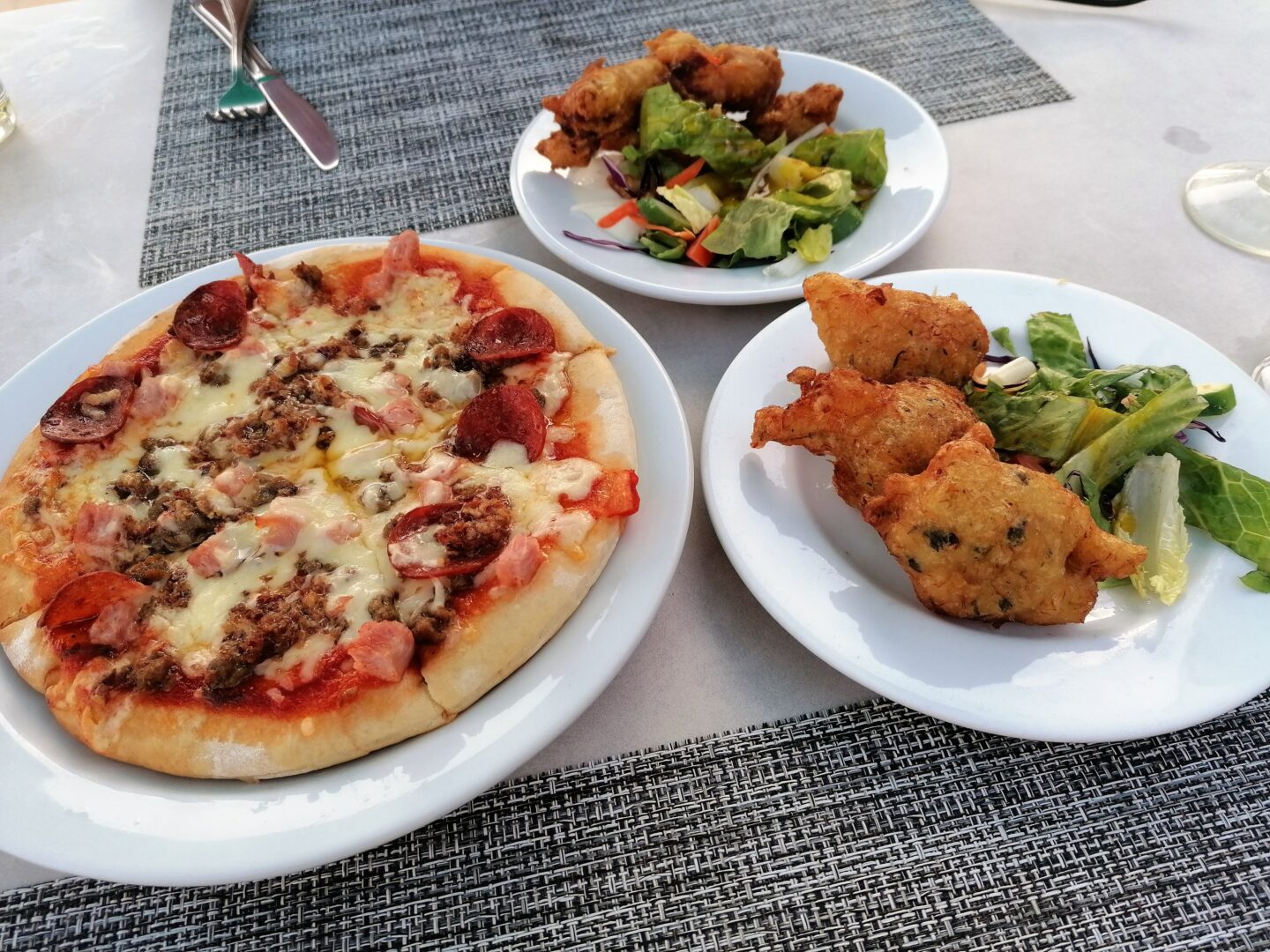 Dinner again was available at a selection of venues. A la carte dining was at Cerulean and Aqua Terra, both of which you need to pre-book.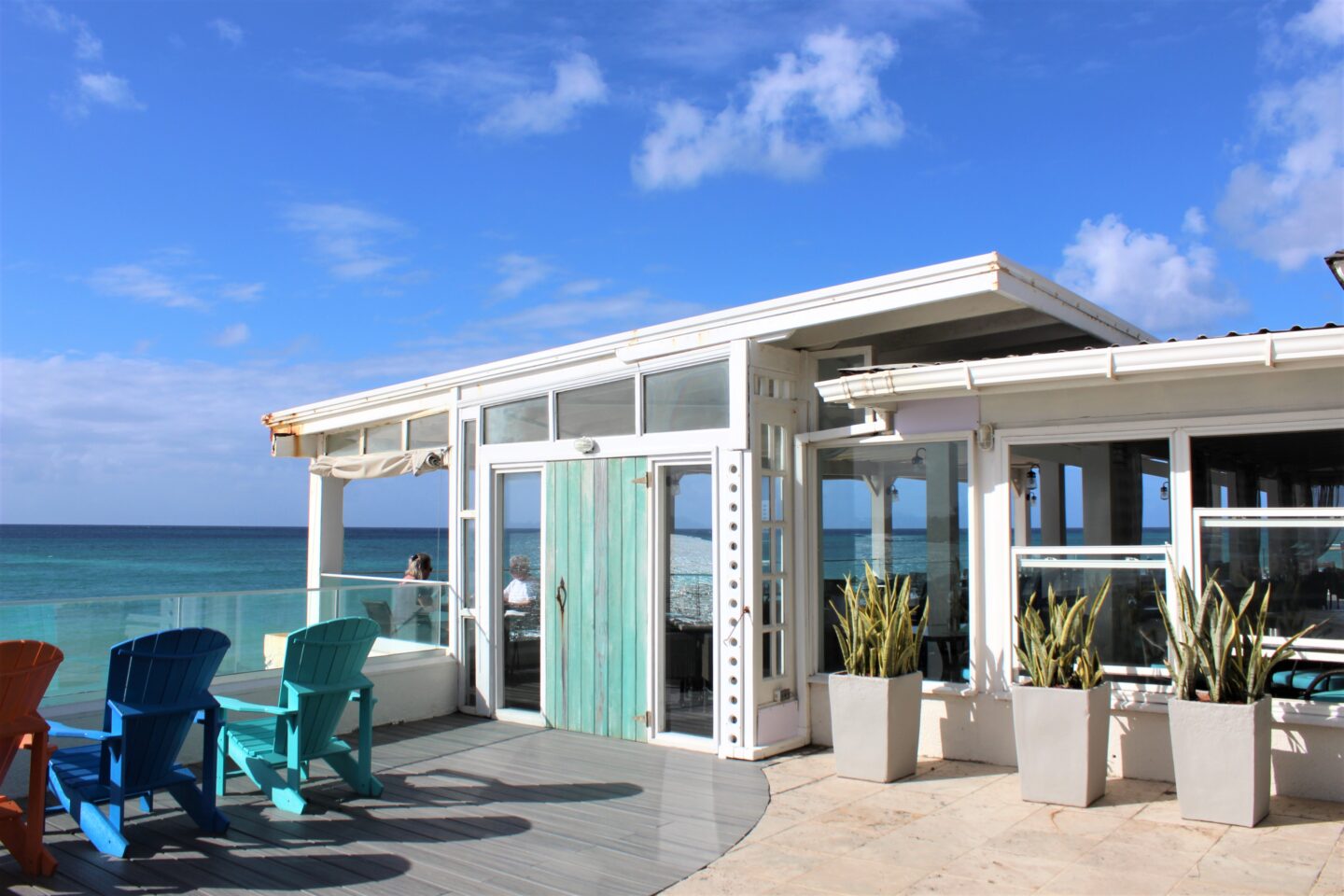 We enjoyed dinner at Aqua Terra where we both enjoyed sushi boards to start amd for main I enjoyed the braised short rib whilst Mr B chose the BBQ chicken.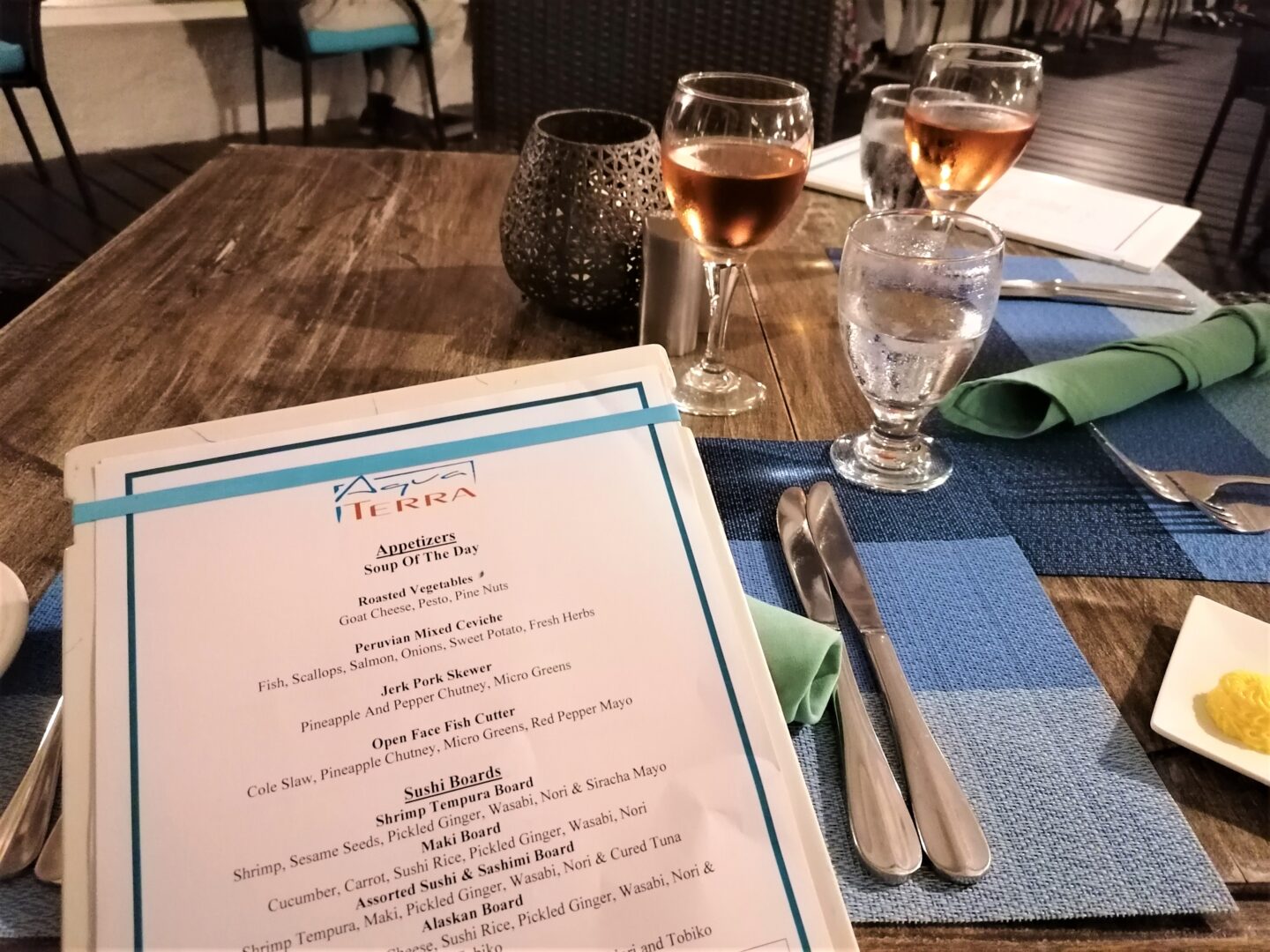 We chose to have dinner on our second night at the Mahogany Lounge as every Saturday night they have a seafood buffet. Similar to breakfast, it wasn't large in size but it had a lot of fresh and very tasty seafood. There was a delicious seafood chowder and the fresh seafood Mr B and I both enjoyed were lobster, prawns, crab and mussels.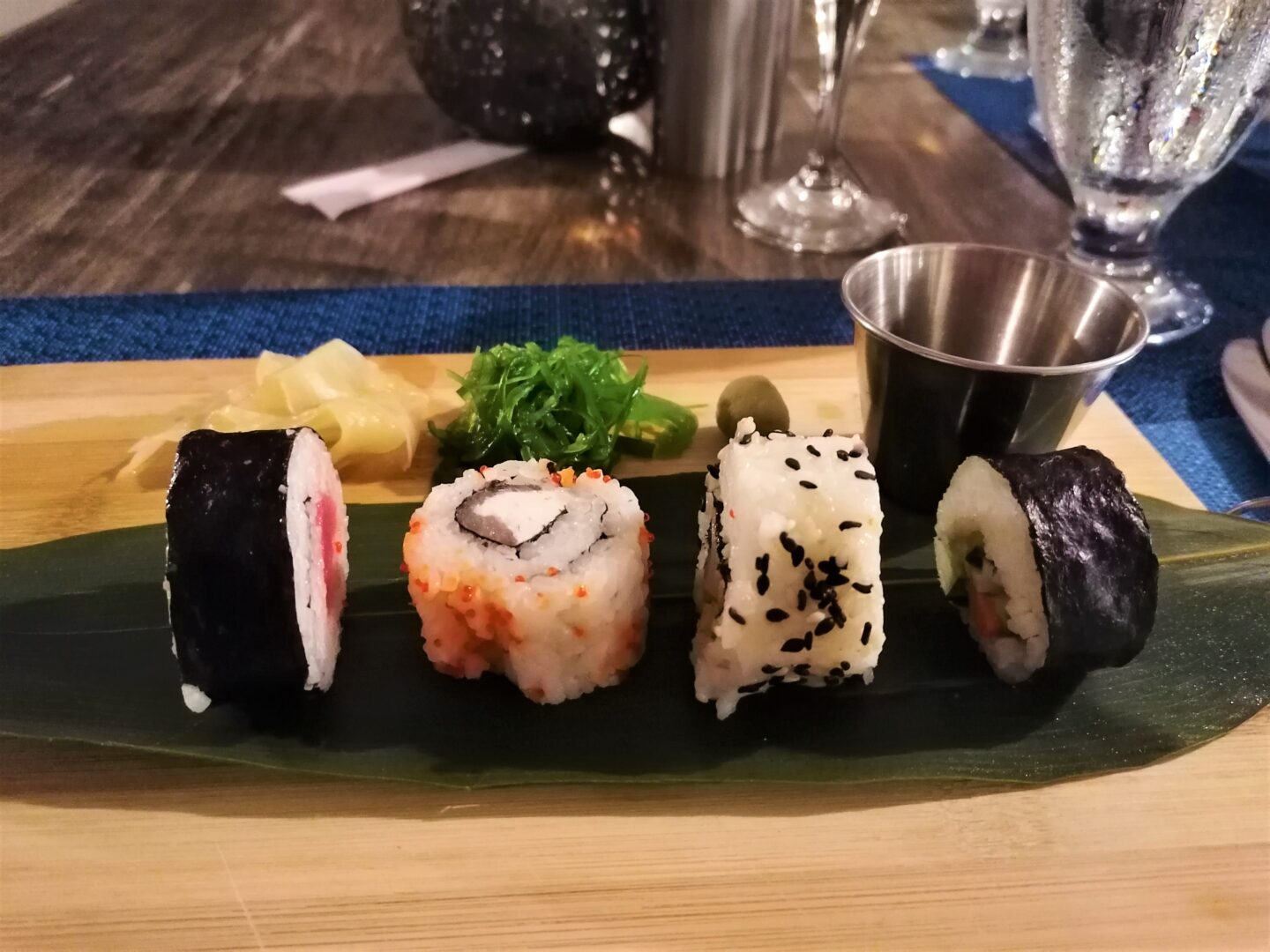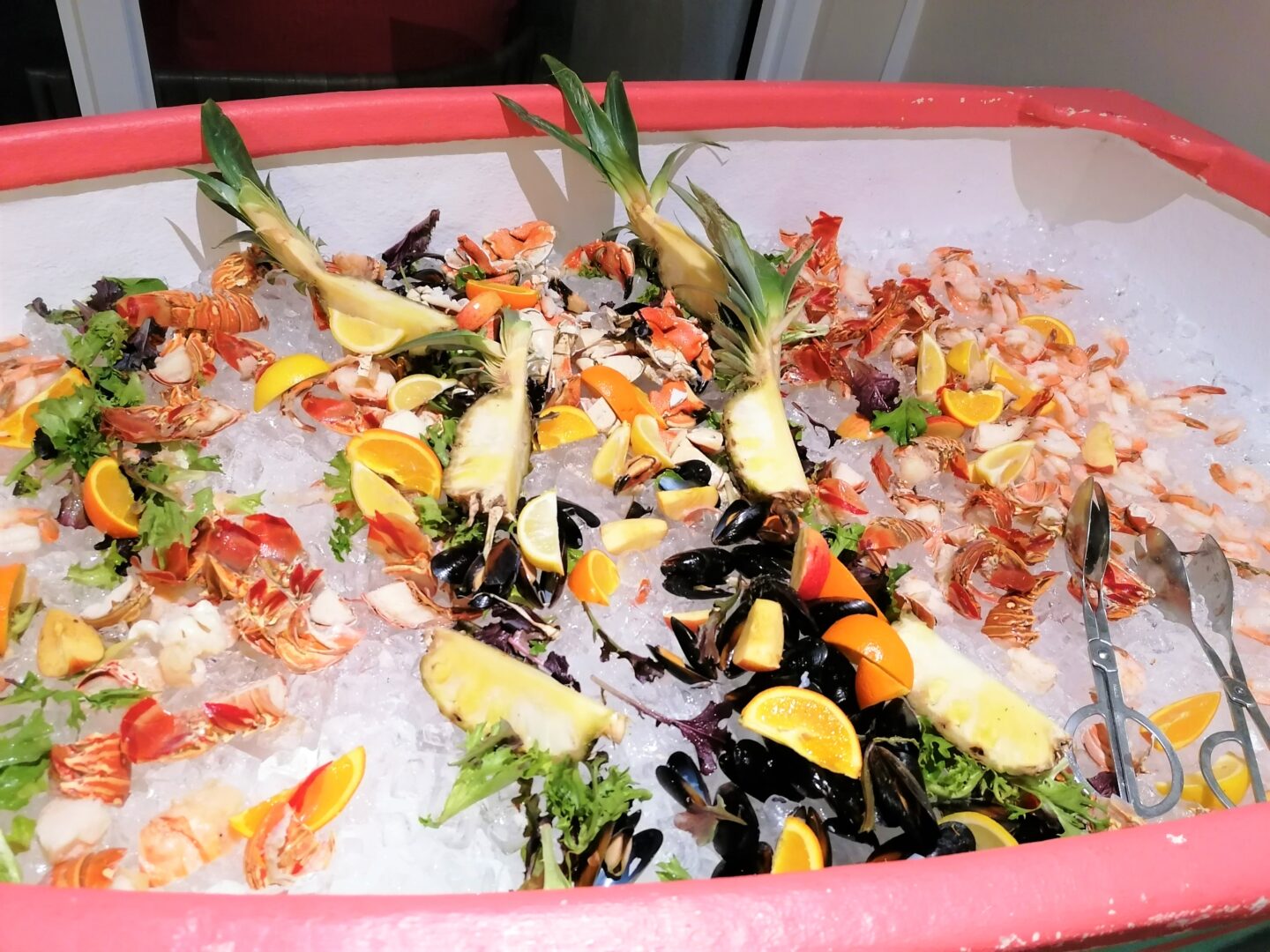 If you are feeling a bit more active than Mr B and I there is a range of activities and classes which you can take part in from water sports such as paddleboarding and kayaking, and classes such as yoga and aqua aerobics.
For us Sea Breeze gave us everything we could want, a beautiful location, a stunning view from our room, excellent drinks and friendly staff.