When looking for a food tour whilst on our holiday in Miami it was an easy decision which tour to go with as the Little Havana Food & Cultural Tour by Miami Culinary Tours is the number one thing to do in Miami.
It has received the TripAdvisor travellers choice award for the past five years running and has positive review after positive review. So we were pretty confident we were booked onto what was going to be a great tour.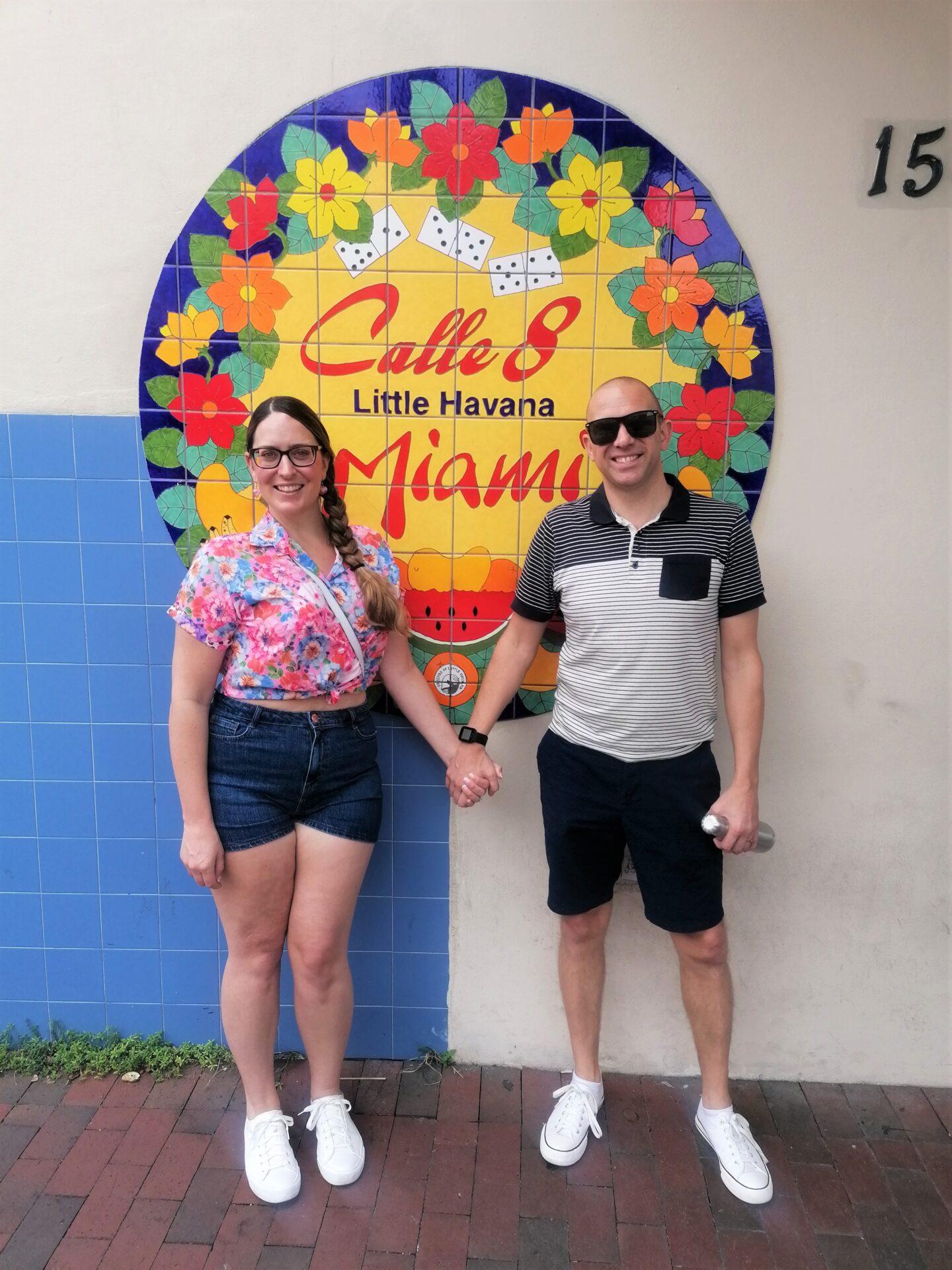 This isn't our first food tour. Obviously both Mr B and I love our food, but food tours aren't just about eating (honest), they are about learning about the food, the culture and the area you are exploring, and of course . . . eating all the amazing food!
Mr B and I had not ventured into the world of Cuban food before so we were both really looking forward to all the new foods and tastes. As we set off with our group of 12 other people our lovely guide Dubcy introduced herself and explained where the tour was going to take us along with some of the history of Little Havana.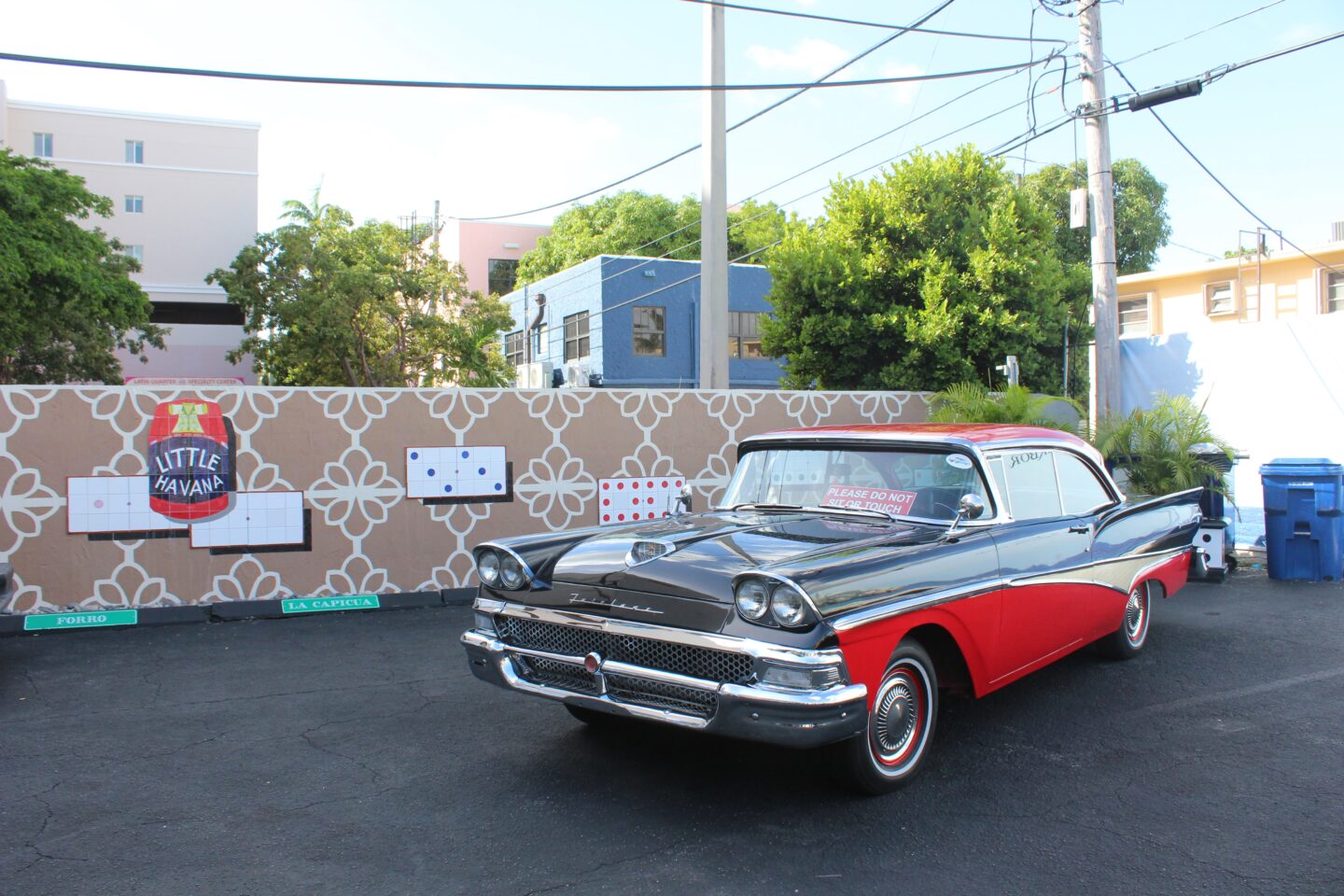 Onto our first stop where we sat down and were given our first Cuban food tasting, an empanada. And as we were to soon learn on this tour, portion sizes are certainly not small! The empanada was full of spiced ground beef, it was so wonderfully crisp on the outside and it came with an optional hot sauce. It was a taste sensation and the hot sauce went really well with it. The pastry and beef soaked up the spicy sauce and added another level of flavour to the already flavour-packed empanada.
First tasting was a big success for Mr B and I! But we were not moving on yet, we also had a taste of Cuban coffee. Now from first glances the tasting looked small, however, as Dubcy soon explained this is how it is usually served as Cuban coffee is not for the faint-hearted. This strong, rich, sweet liquid is made similar to an espresso – traditionally made on stove-top it is a wonderfully strong and sweet coffee. Another tick from Mr B and I.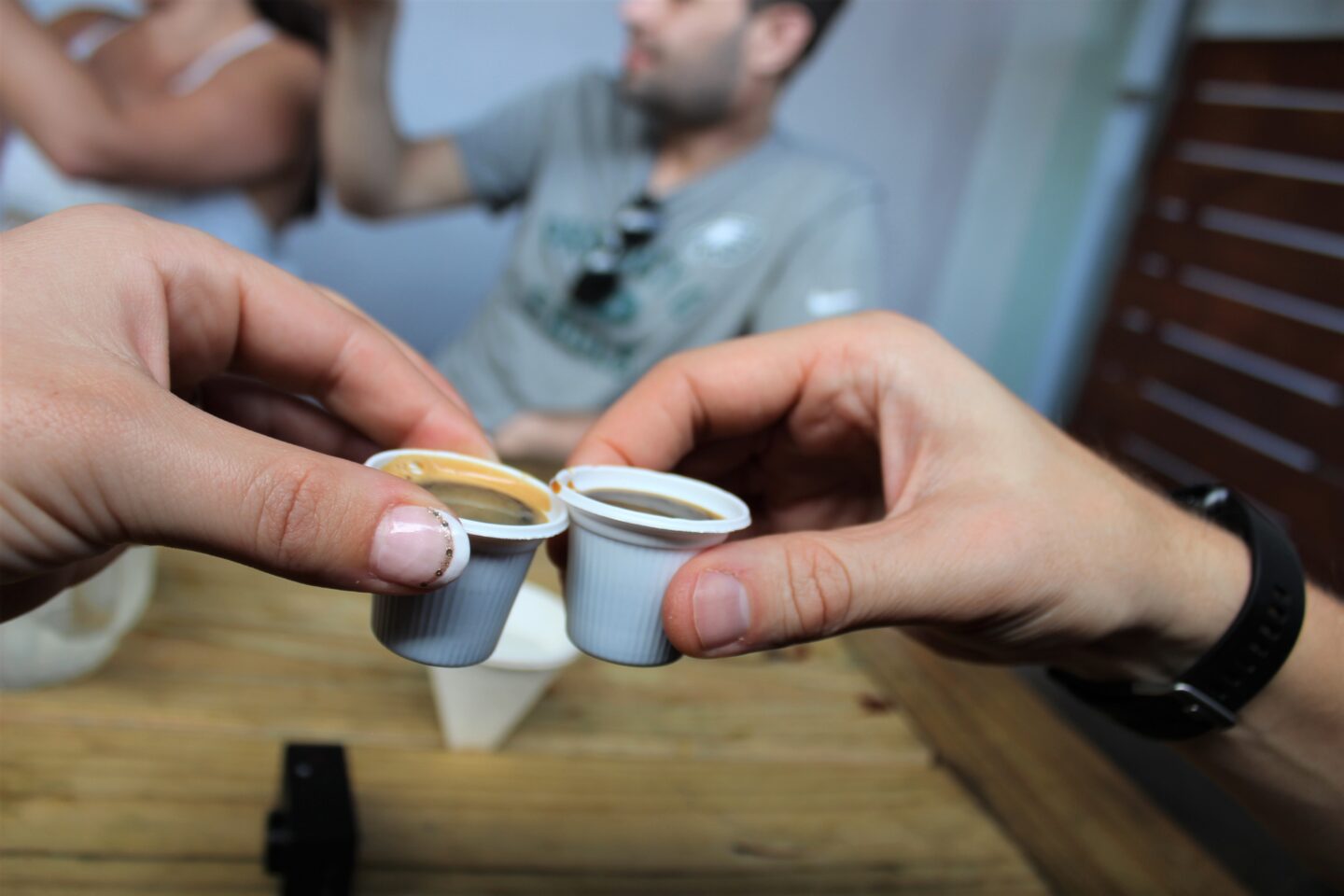 Moving onto our second venue, we visited the famous Sala´o Cuban and Restaurant. The restaurant was busy with an open front, great music and authentic Cuban food, I could see why! But one of the great things about being on a food tour is that a table was already reserved for us so no waiting around for seats.
This was the food tasting I was looking forward to the most, a traditional Cuban sandwich, and what better to accompany such sandwich than a mojito.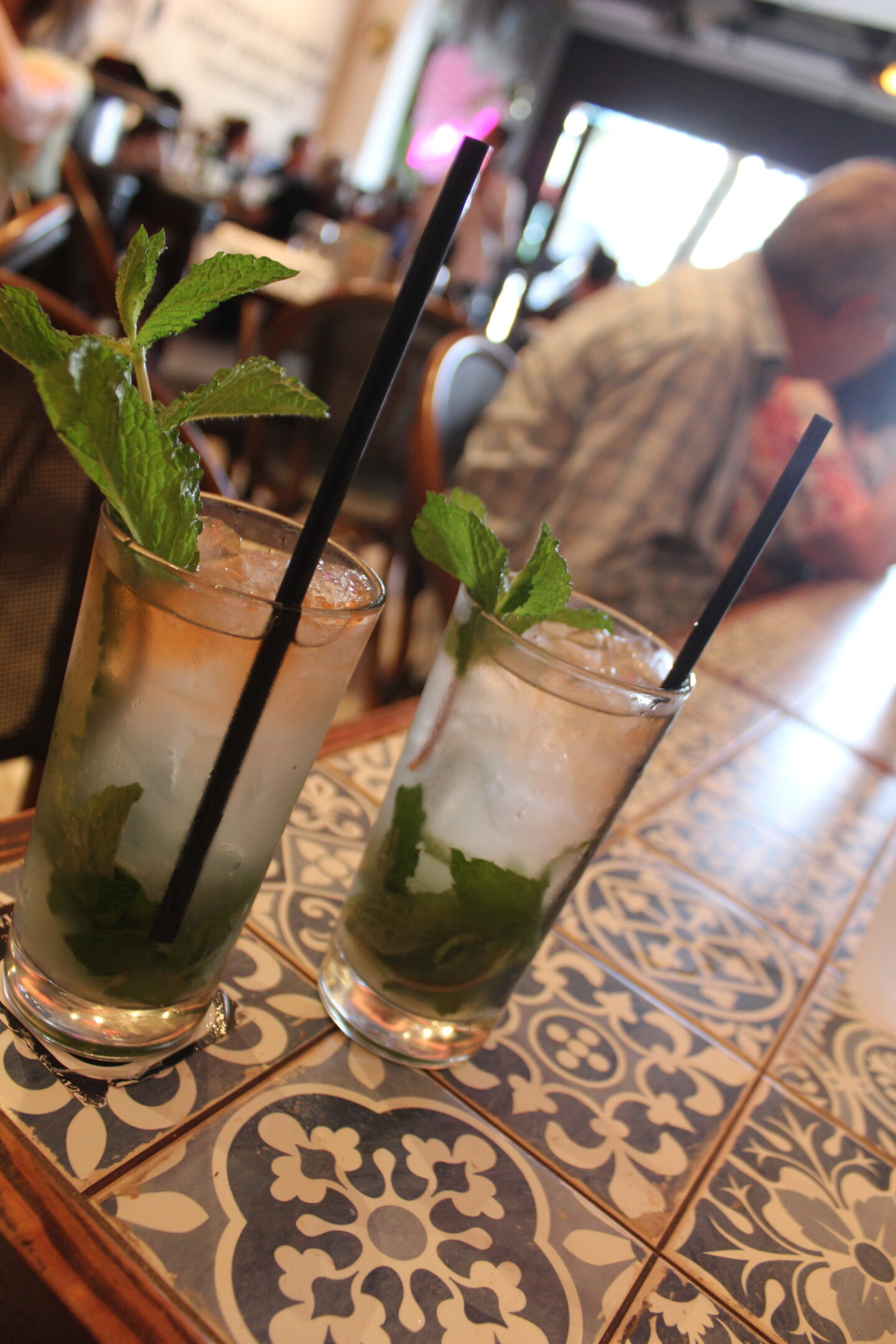 We could not wait to tuck into this sandwich. It was a thing of beauty, packed full of delicious roast pork, ham and Swiss cheese, not forgetting the pickles and yellow mustard.
The Cuban bread was slightly sweet and the meat was so flavourful, especially the roast pork which was tasty and moist with generous amounts of melted Swiss cheese, pickles and mustard to add sharpness. Every mouthful was a delight. It will definitely not be my last Cuban sandwich.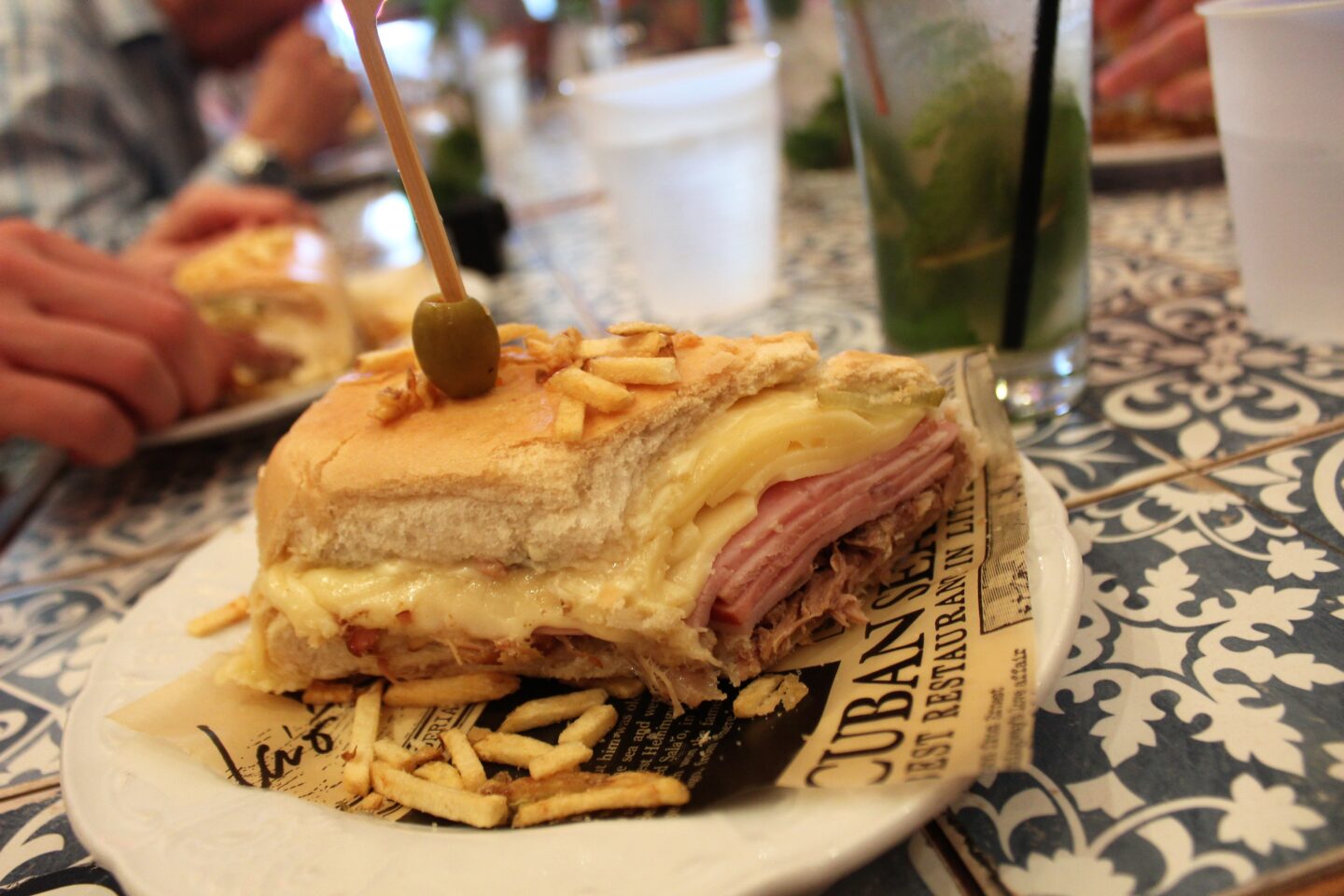 The classic mojito was great. A balance of mint, lime and sweetness made it a lovely refreshing drink, and of course the rum in it also helped!
Onto our next stop, we took a walk through Domino Park, a busy area which was full of locals. Dubcy told us about how serious the game is and some of the rules we had no idea about, including that you have to be over 55 to become a member.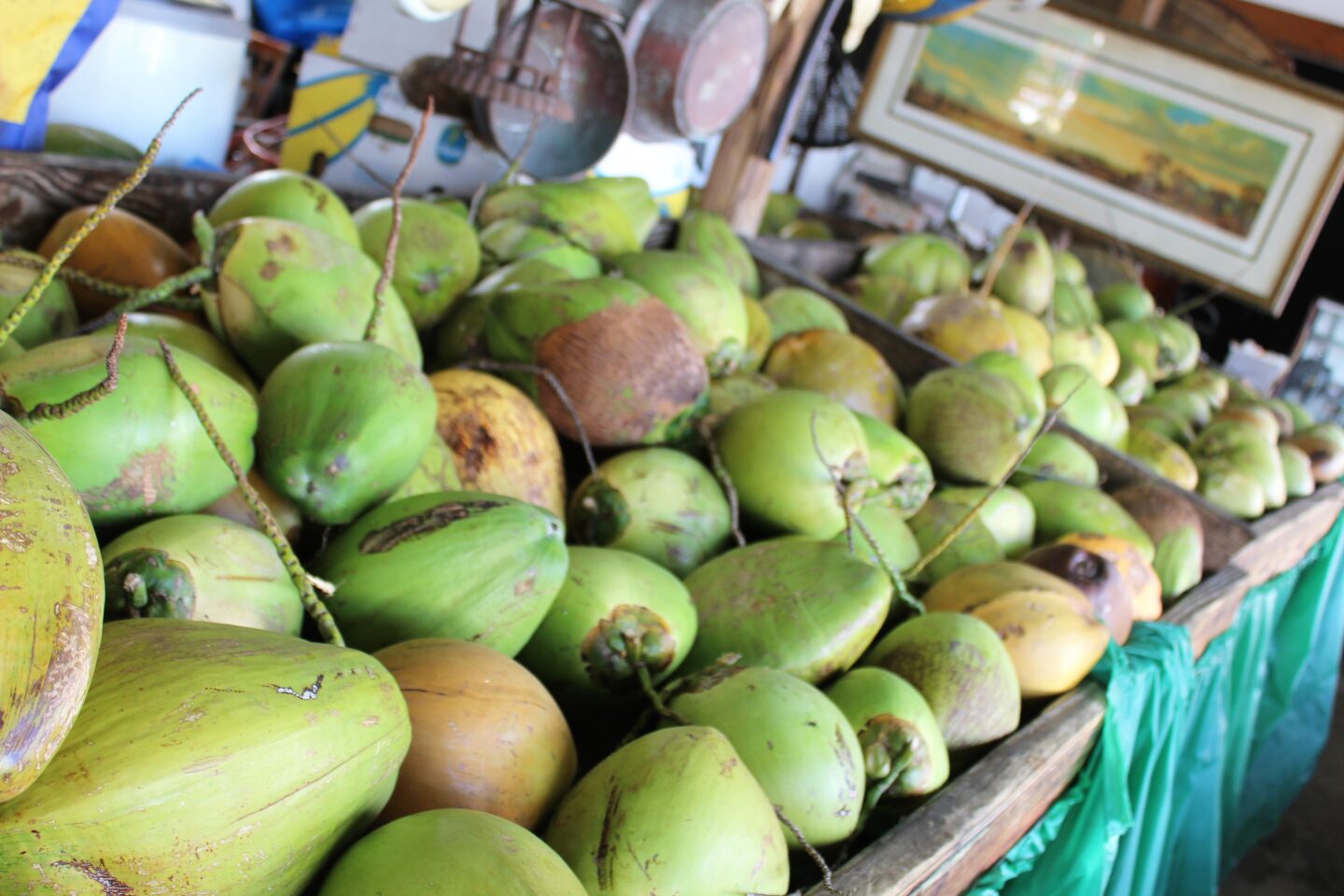 Next we stopped at Los Pinarenos Fruteria, a neighbourhood market supplying fresh fruit and produce which has been run by the same family since the 1960s. Whilst Dubcy told us about the history of the shop, the family and some of the amazing produce they supply, we were given a 'fruit juice' and asked to guess if we knew what it was. It tasted lovely and sweet and the freshness reminded me of coconut water. It was sugarcane juice which had just been freshly squeezed from the sugarcane. It was really refreshing, especially in the Miami humidity.
Walking to our next stop Dubcy walked us past a variety of street art after which we stopped at a bakery where we were presented with a tray of treats containing Cuban croquetas and a traditional sweet pastry filled with guava jam.
The croquetas were ham and cheese, and utterly delicious. There were some spare so I couldn't resist having another one! They were crunchy on the outside with a lovely soft inside, very tasty.
The sweet pastries were made with homemade puff pastry which was flaky and buttery and the guava jam was wonderfully sweet with a very slight floral taste. The filling to pastry ratio was just right and they were very delicious.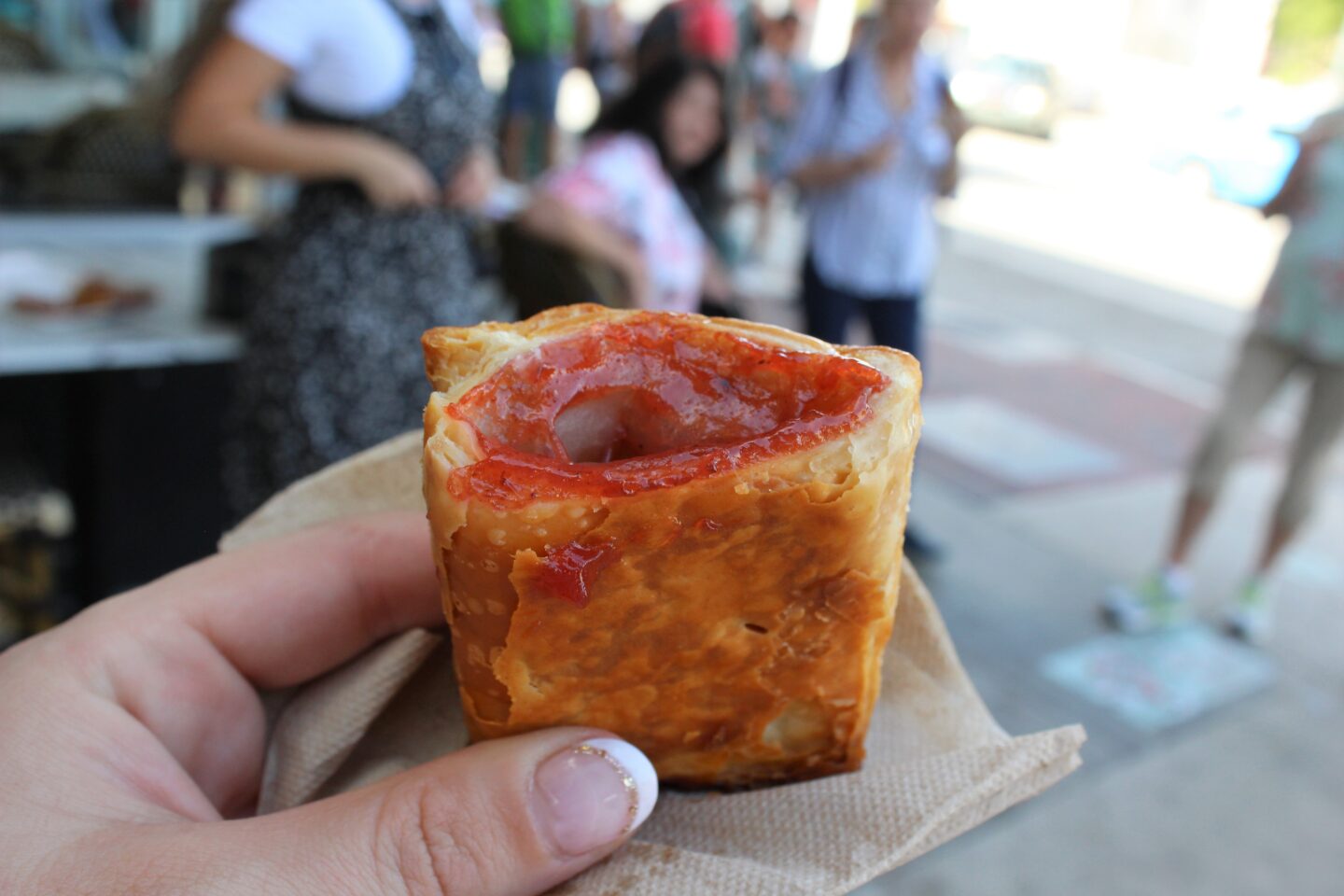 Feeling very full at this point we had another short walk to Havana Classic Cigar shop where we saw traditional cigars being made by hand. It was also time for our very last tasing, churros! I have a love for anything with cinnamon so I am a big fan of churros. These were well fried, really lovely and crisp, and generously rolled in cinnamon sugar.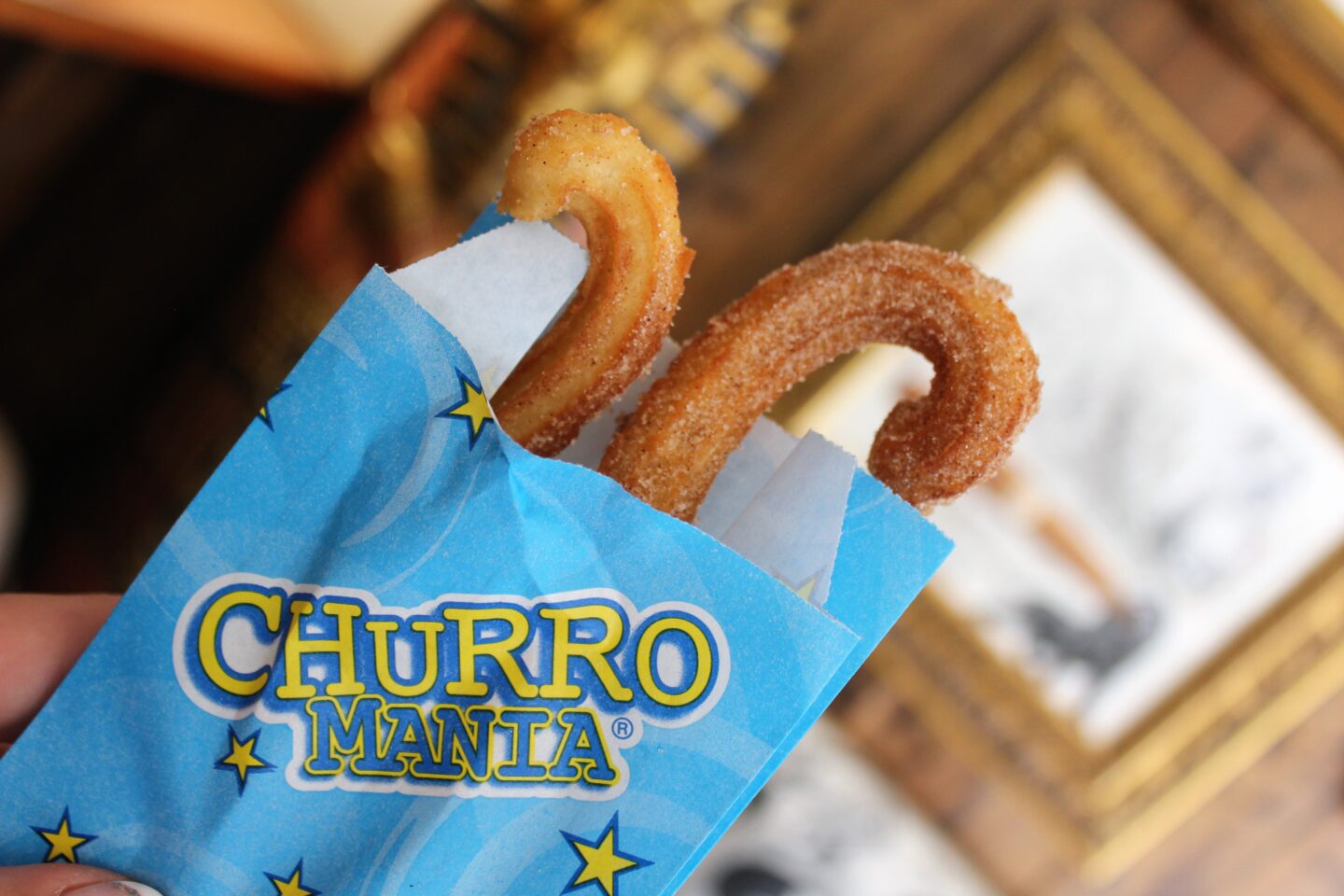 I can now say I know why this tour has won so many accolades and has thousands of great reviews. There is now one more review to add to it as I can only sing the praises of this wonderful food tour where we got to experience our first taste of Cuban cuisine in this fun and vibrant part of Miami.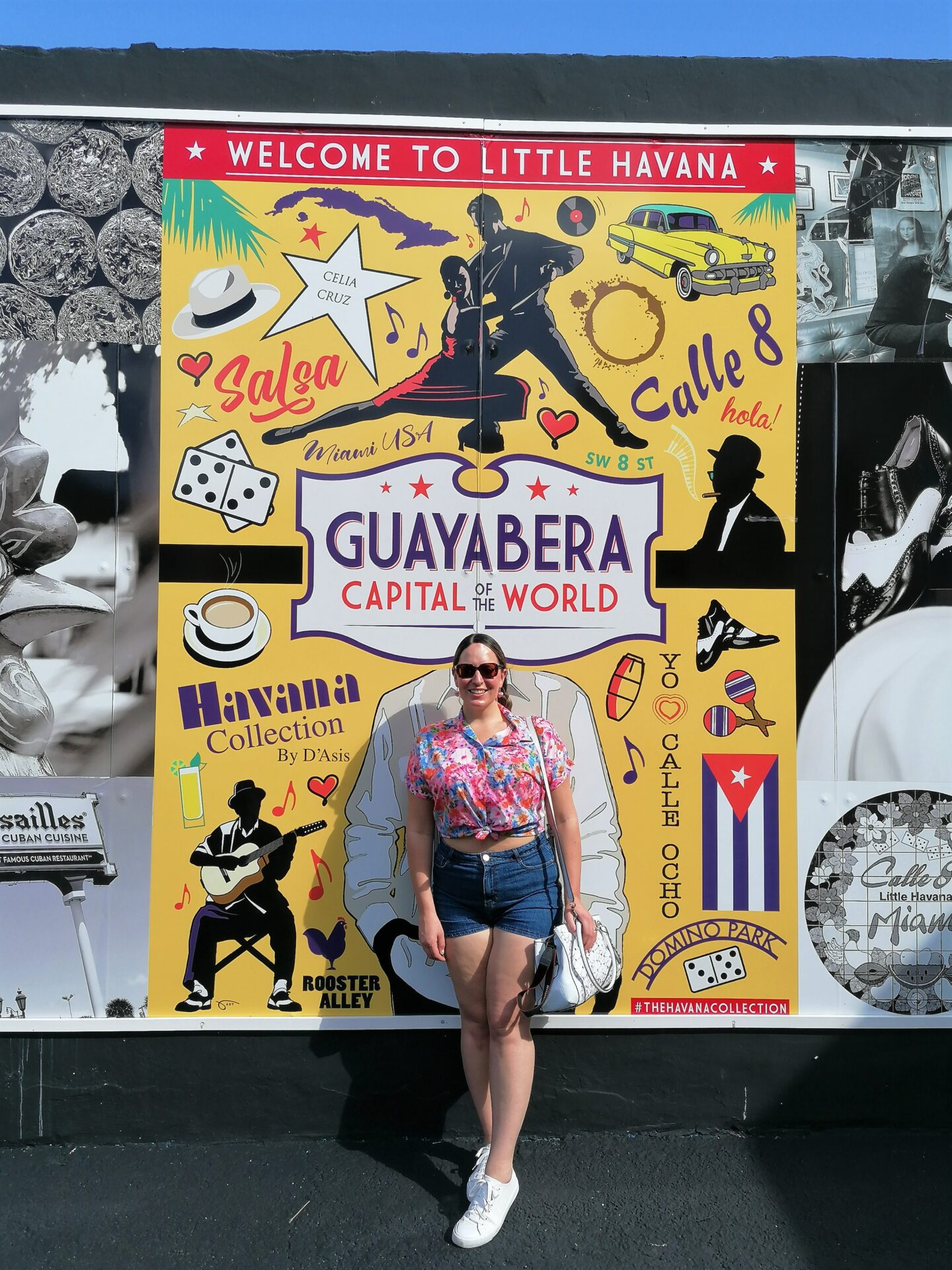 https://www.miamiculinarytours.com/tour/little-havana-food-tour/