Absalon Hotel Copenhagen: 4 Star City Centre Hotel
Located in the very trendy area of Vesterbro, the Absalon Hotel was our home for four nights during a trip to Copenhagen. Less than a five-minute walk from Central Station, for us it was the perfect base to explore this beautiful city.
The hotel has 161 rooms and we chose to stay in one of the superior rooms. Situated on the top floor, it was very spacious, which you do not often get in a city centre hotel, and as we were staying for four nights we needed the space for all our luggage!
The first thing we loved about our room was the décor … bright greens and fuchsias were the main colours which added a luxury feel. We had a king size bed (which was very comfy!), small sofa, desk and chair, Nespresso machine, tea tray, fridge, safe, free Wi-Fi and robe and slippers.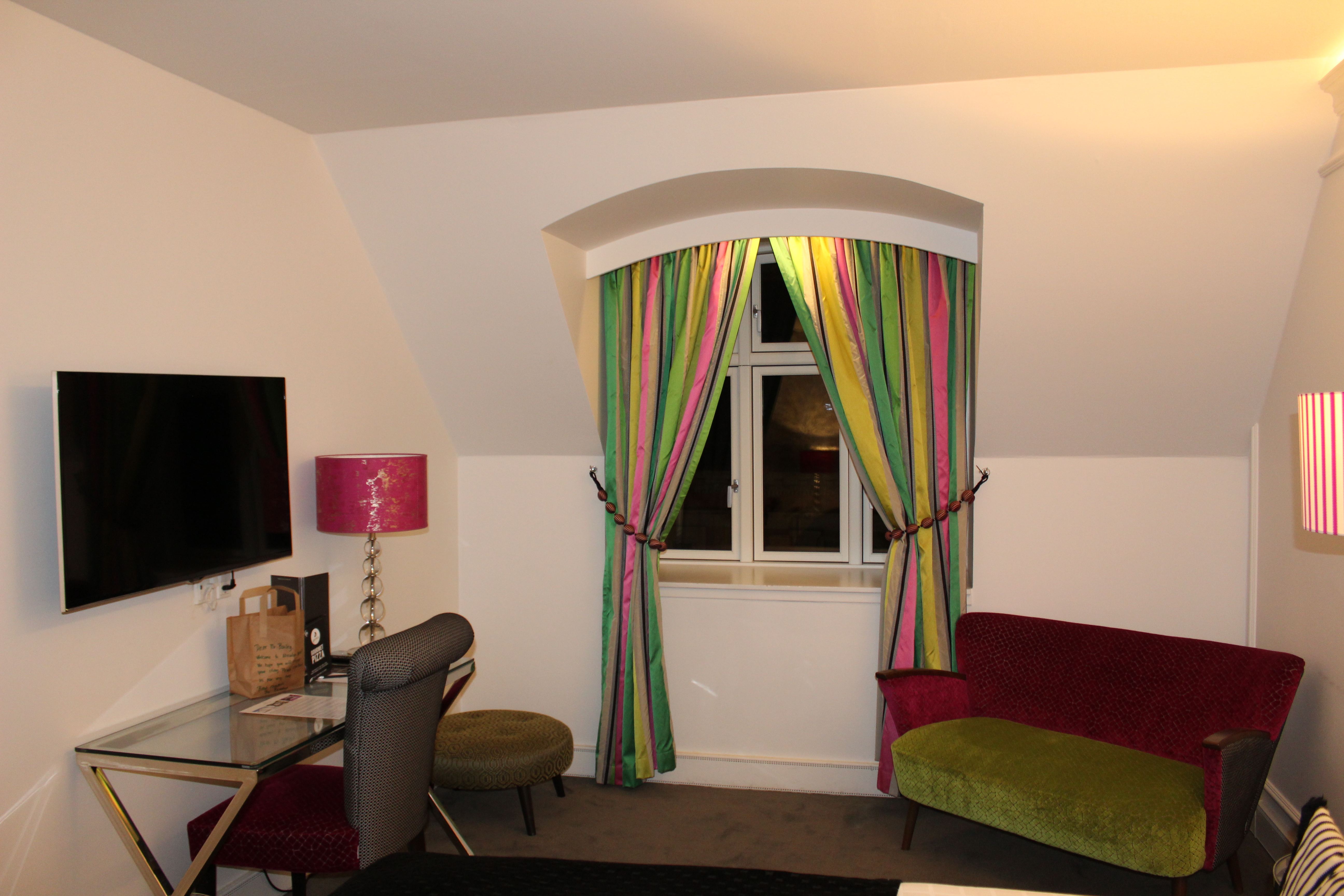 Because our room was so spacious, we enjoyed spending time in there relaxing and drinking the odd glass of wine (or two) after a long day exploring the city or while we were getting ready to go out in the evening.
The bathroom was compact but still had enough room for Mr B to shave and me to do my makeup at the same time. The bathroom even had colour-changing lights which you controlled yourself!
The bright pops of colour continued throughout the hotel, with the reception, lobby and bar area decorated with bright blues and fresh greens.
We spent a few nights at the hotel bar enjoying a night cap. The bar was always full and had a lovely atmosphere and is what encouraged us have a drink there on our first night. There was a small wine list and a great cocktail menu to choose from.
We also took advantage of the bike rental on offer from the hotel. There are lots of cyclists in Copenhagen as it is a very bike-friendly city and I always felt very safe riding on the roads.
I LOVED the hotel breakfast, which included fresh breads, buttery pastries and continental cheeses … what more could you want? Don't worry if you're not totally obsessed and addicted to cheese like I am because the breakfast buffet also had fresh pancakes, eggs, meats, fruit, natural yoghurts, cereals and Risalamande (Danish rice pudding), which is absolutely delicious and totally moreish!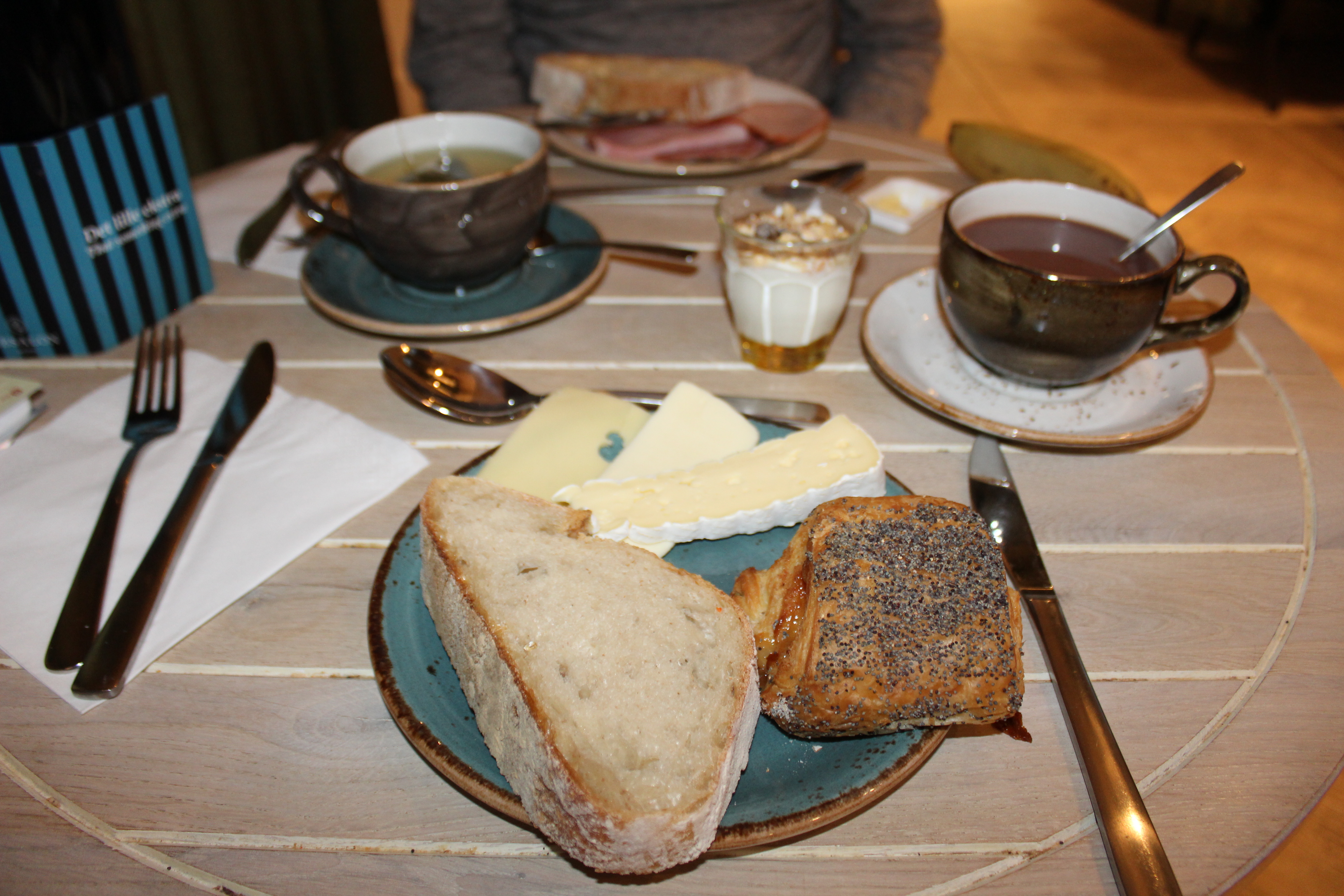 There were also little treats dotted around the hotel – jars of amaretti biscuits and sweets on reception and when we stepped out of the lift on the top floor there was always a selection of treats including toffees, chocolate, Christmas cookies and water . . . a really lovely touch from the hotel.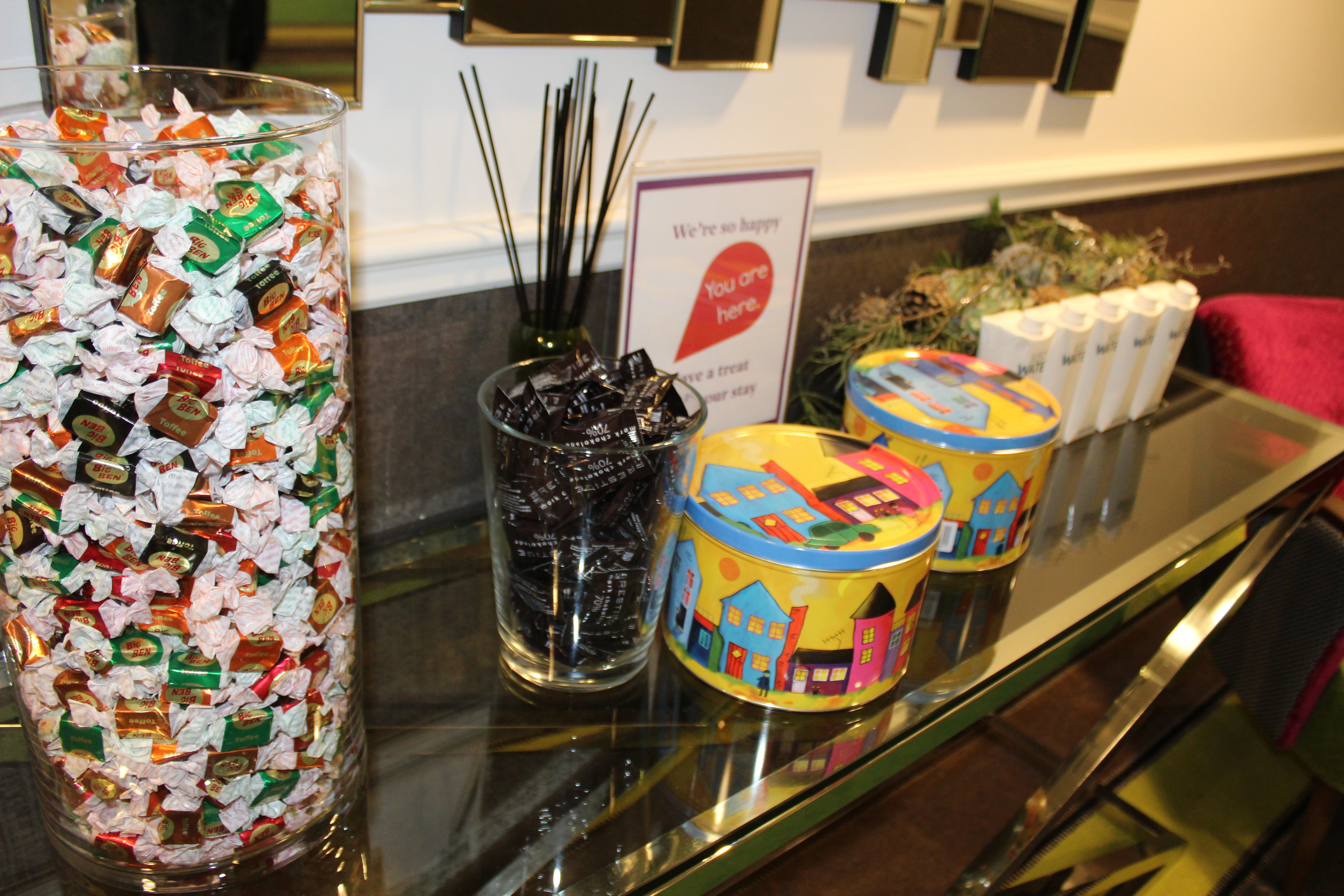 The staff at the Absalon are all really friendly too. We asked for directions and restaurant recommendations numerous times and nothing was ever a problem for them. 
https://www.absalon-hotel.dk/en/
Helgolandsgade 15, 1653 København V, Denmark