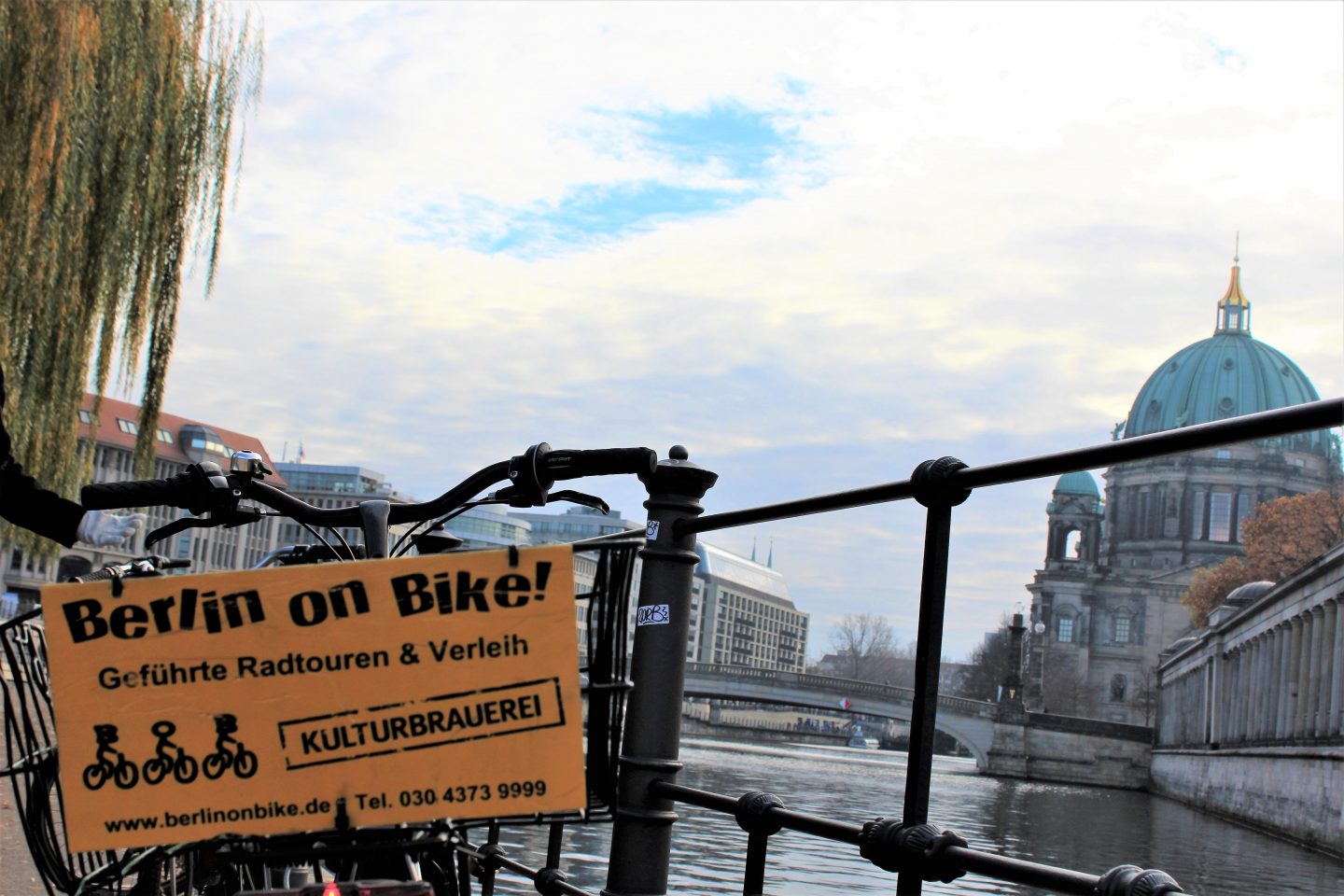 I knew we had booked a good city tour when we arrived at the meeting point and were kitted out with our bikes as we were also given bottled water, tissues, gloves and ponchos (just in case)!
So hopping on our bikes we were off on our three-and-a-half-hour private 'Berlin's Best' tour which was going to take us to all the must-see sights in Berlin . . . aka Berlin's Best!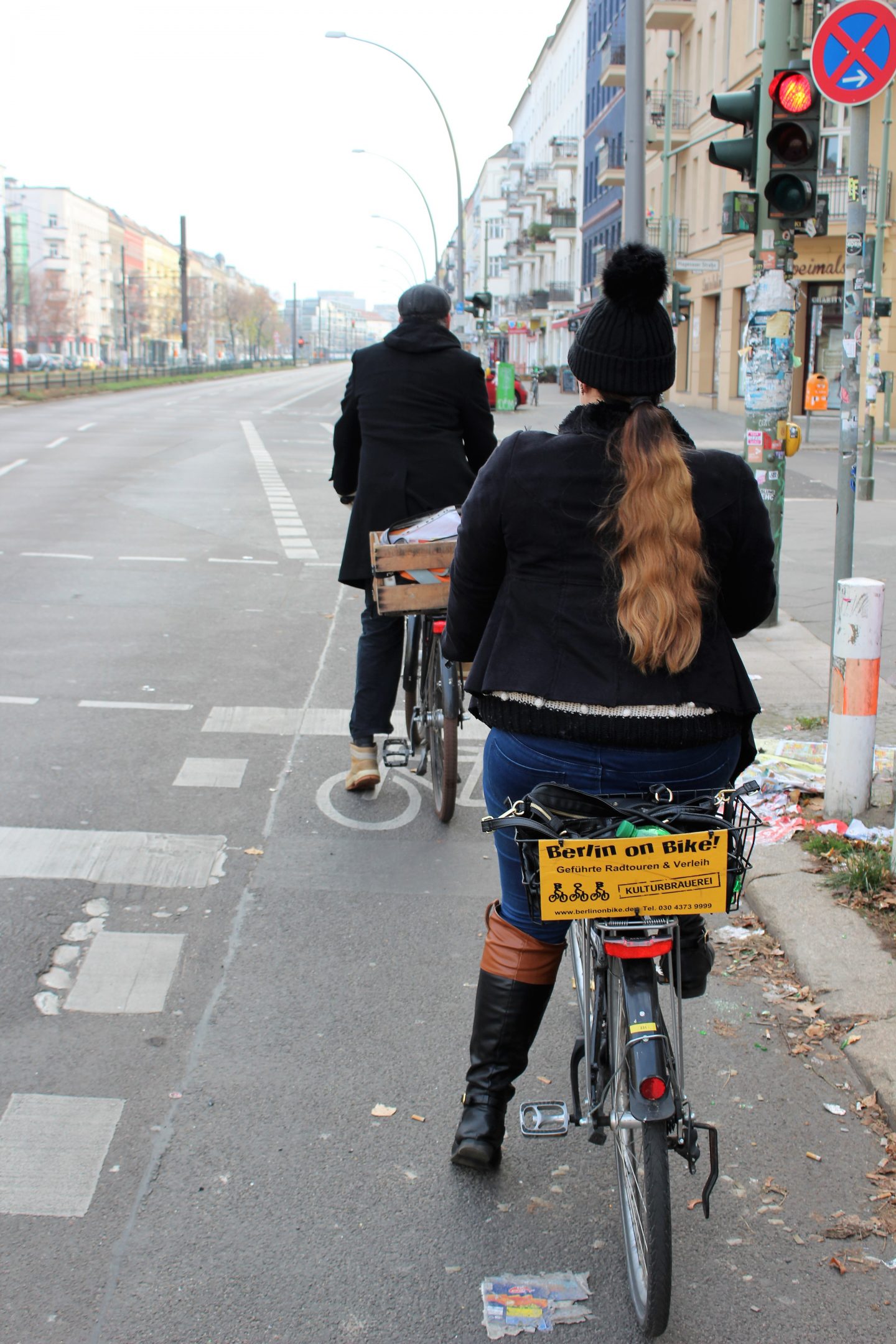 We began in hip and trendy Prenzlauer Berg which showcases fantastic original architecture and housing. Every now and then we passed some fascinating street art . . . there were some great pieces dotted around the city.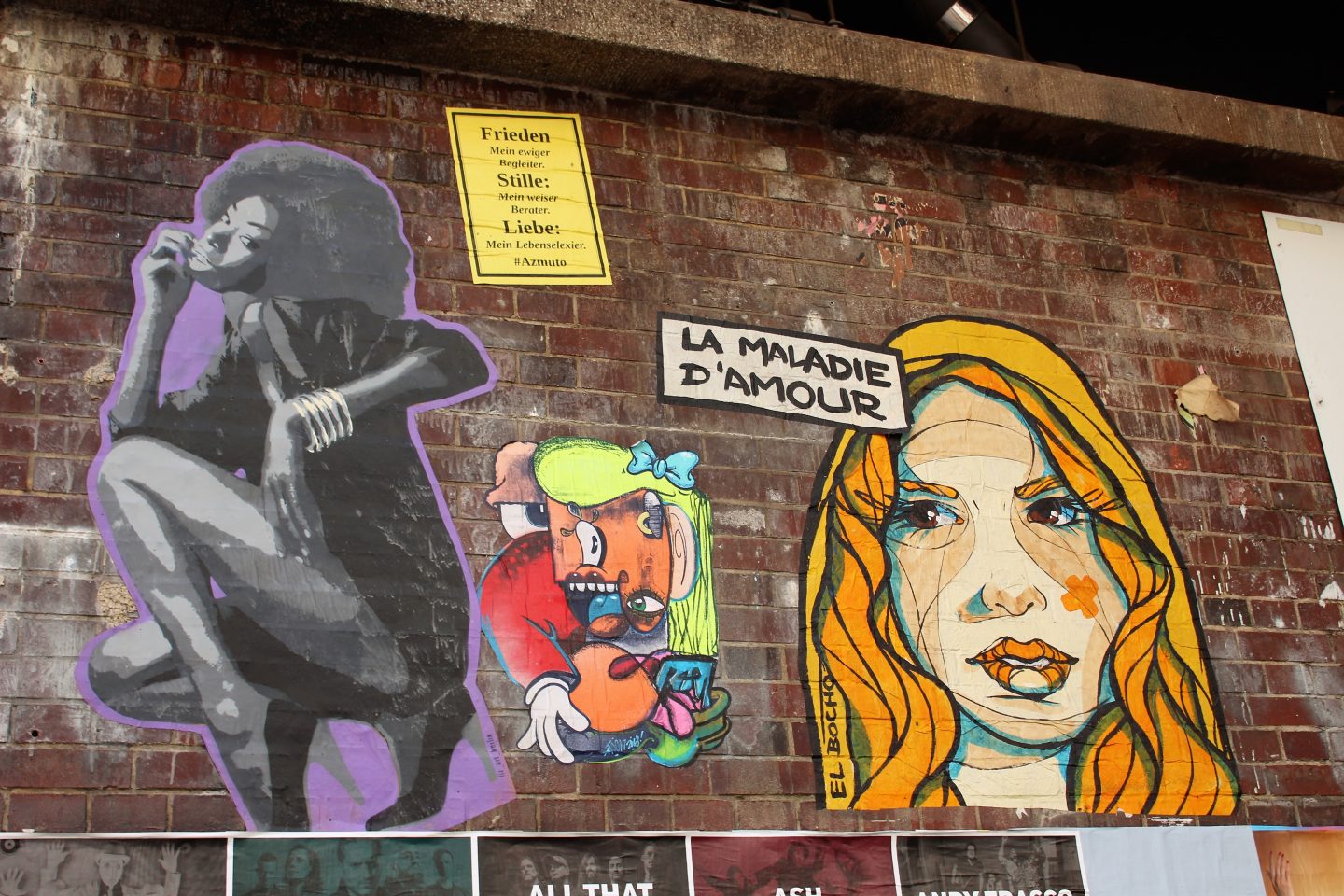 Riding on through the bustling city centre, we stopped at Museum Island which is located perfectly next to the Spree river.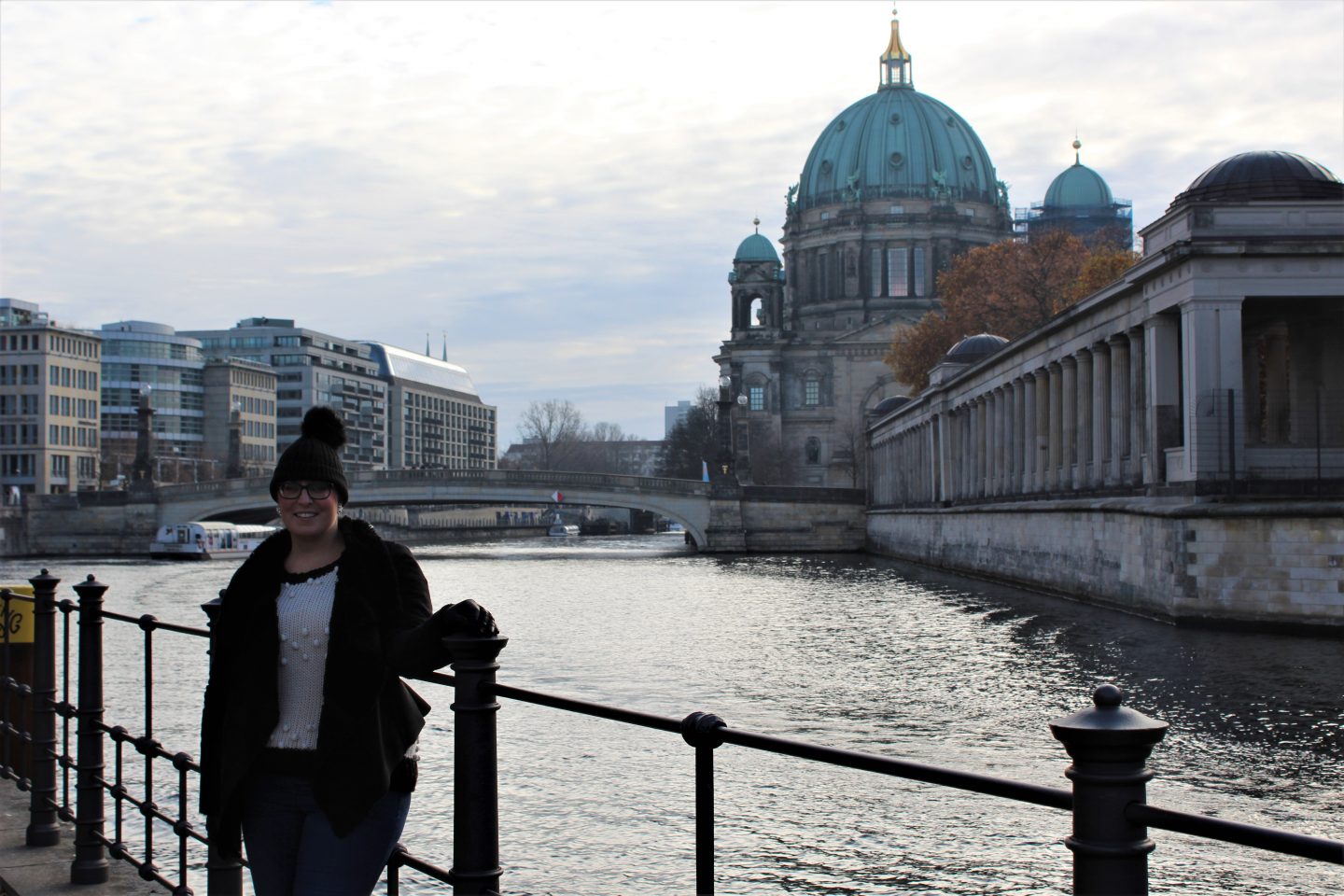 We took in the beautiful Lustgarten, which is a public park next to the Berlin cathedral, and the Altes Museum.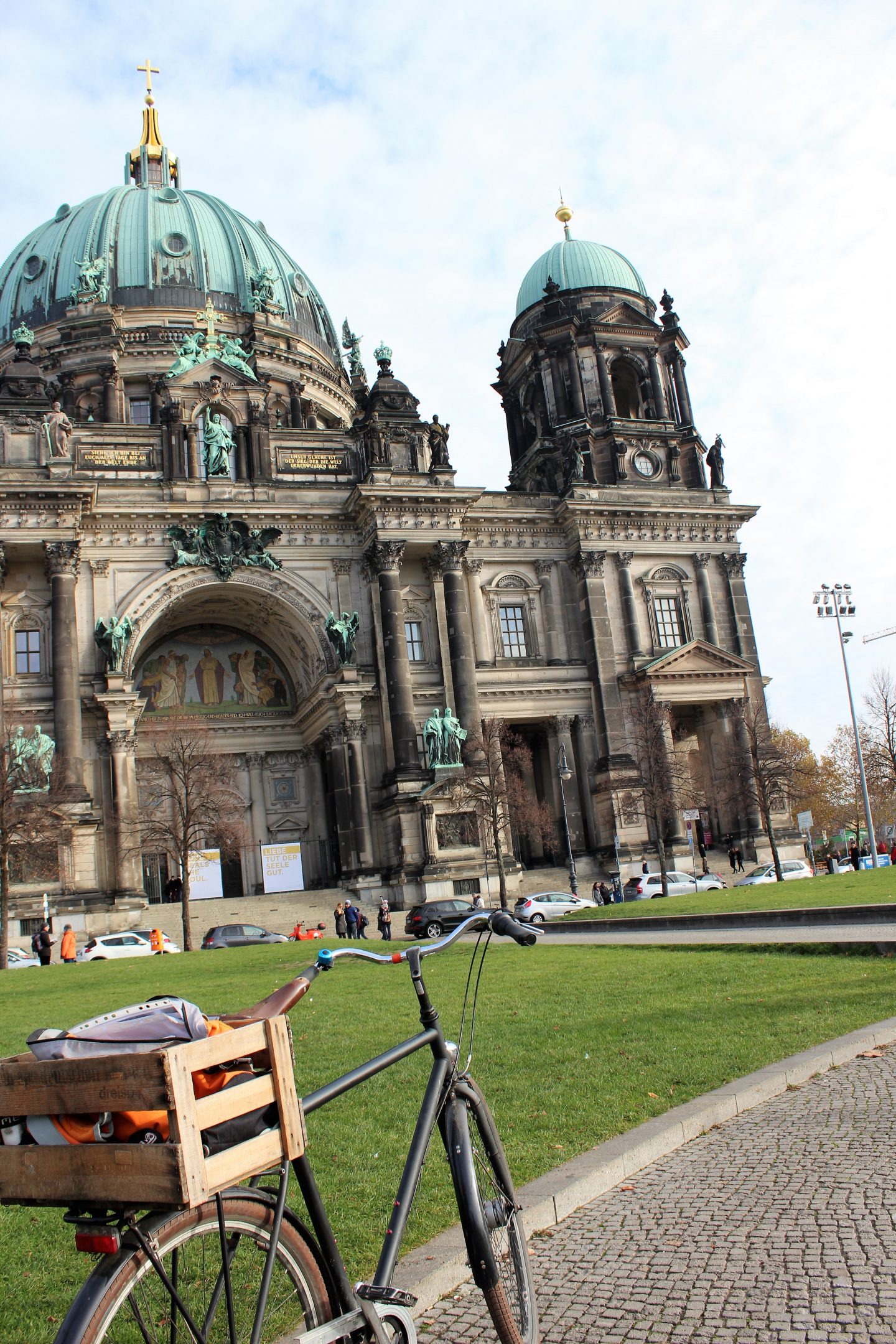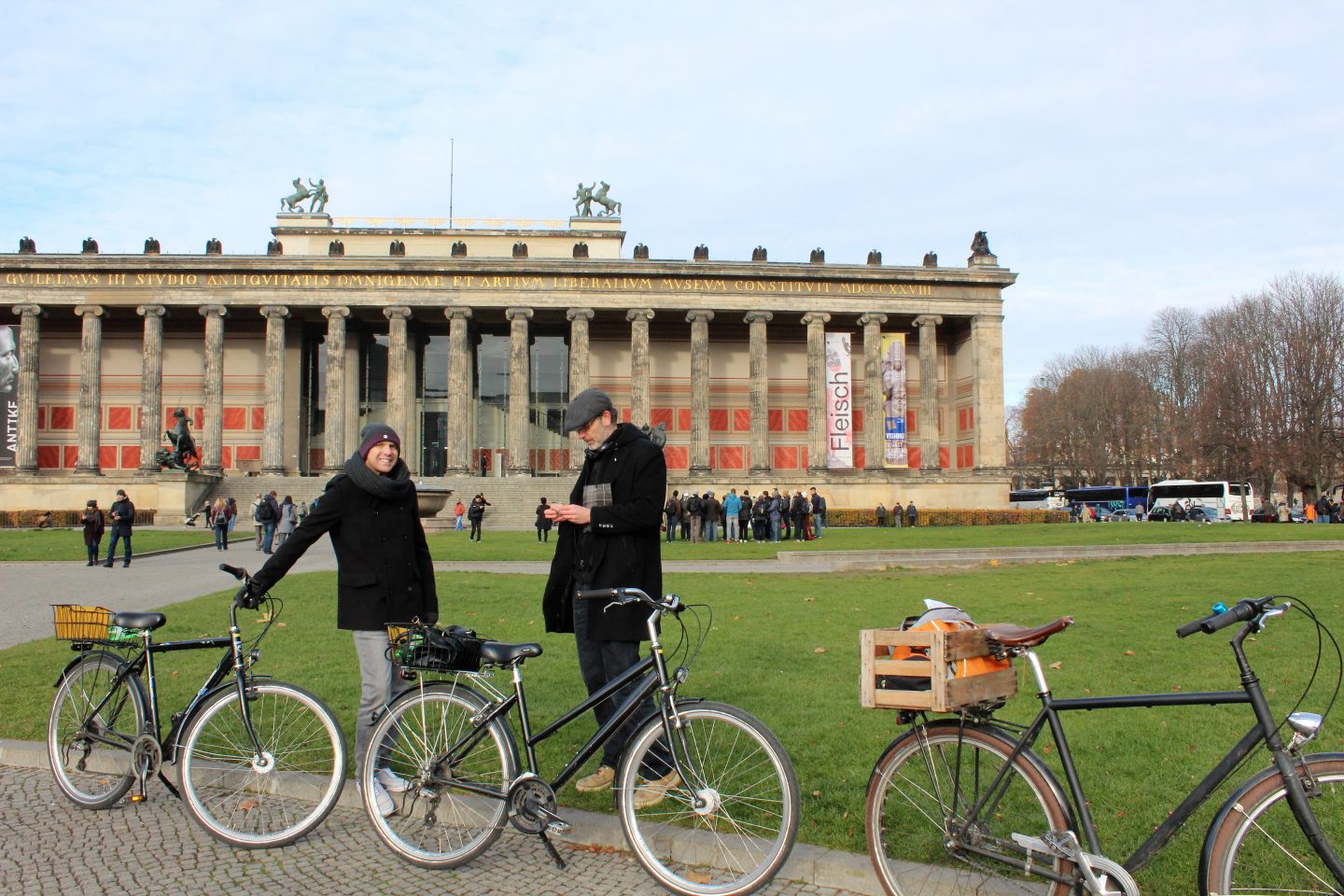 Next was a stop at Humboldt University and Bebelplatz and for anyone that doesn't know when you visit here you will probably catch crowds of people staring at the floor. They are looking through a glass plate and underneath the glass shows what is missing . . . 20,000 books. All you can see are rows upon rows of empty bookshelves, a memorial to the 20,000 books which were burned by the Nazi's on 10th May 1933.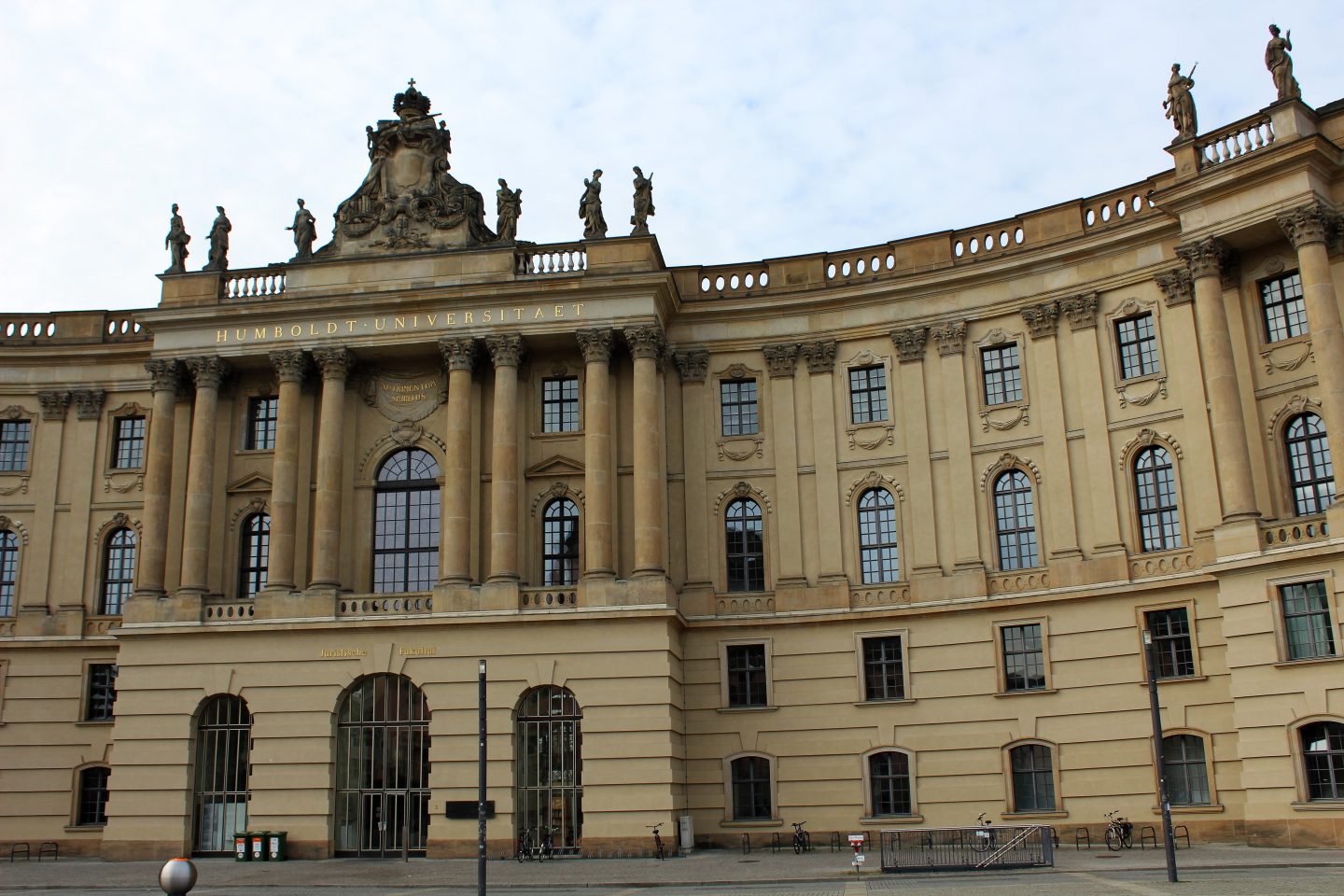 The next stop was one which left its mark on Mr B and I – The Memorial to the Murdered Jews of Europe, which was built in memory of the Jewish victims of the Holocaust.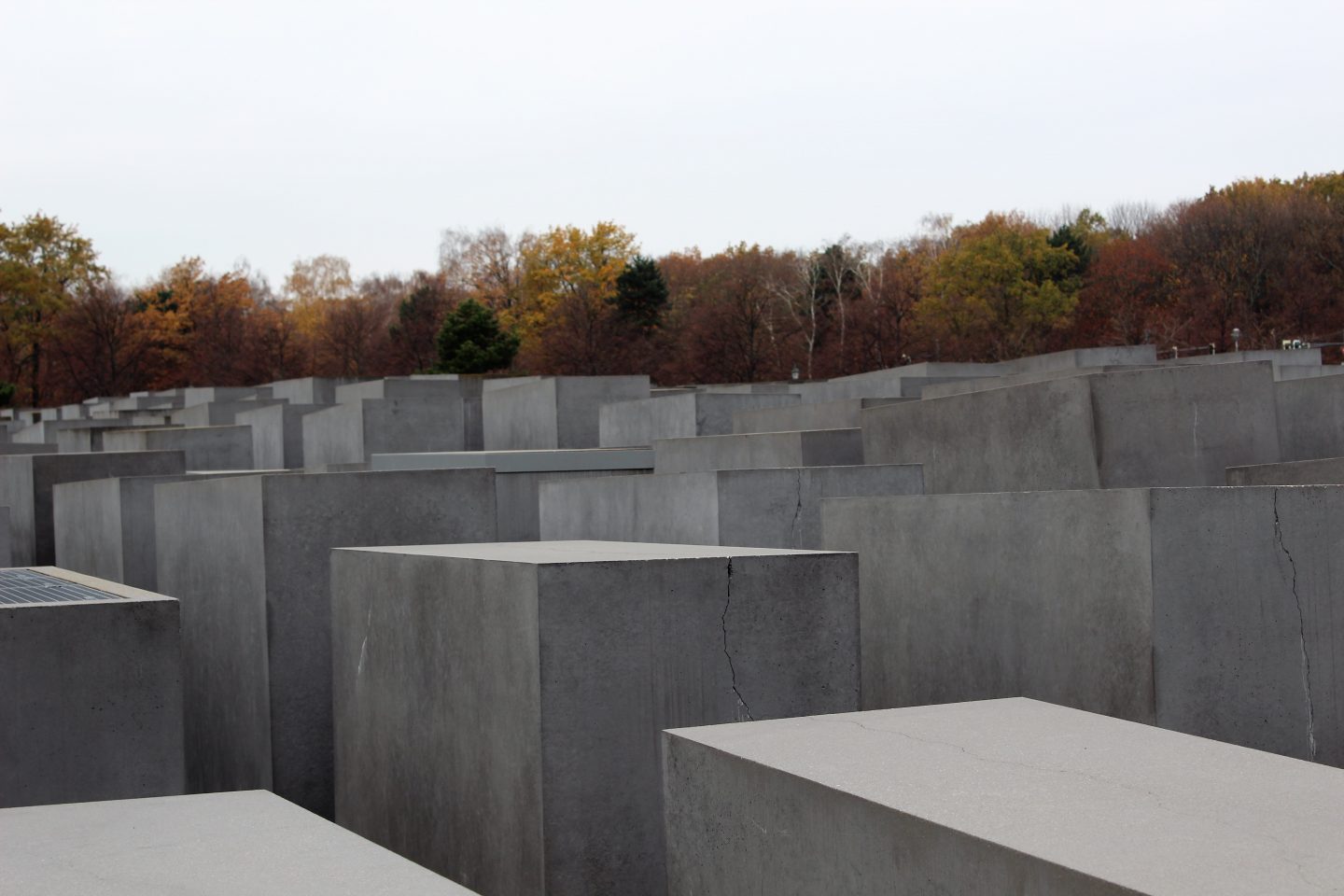 It's very difficult to put into words how powerful it is and I can only say if you visit Berlin this is a place you must see.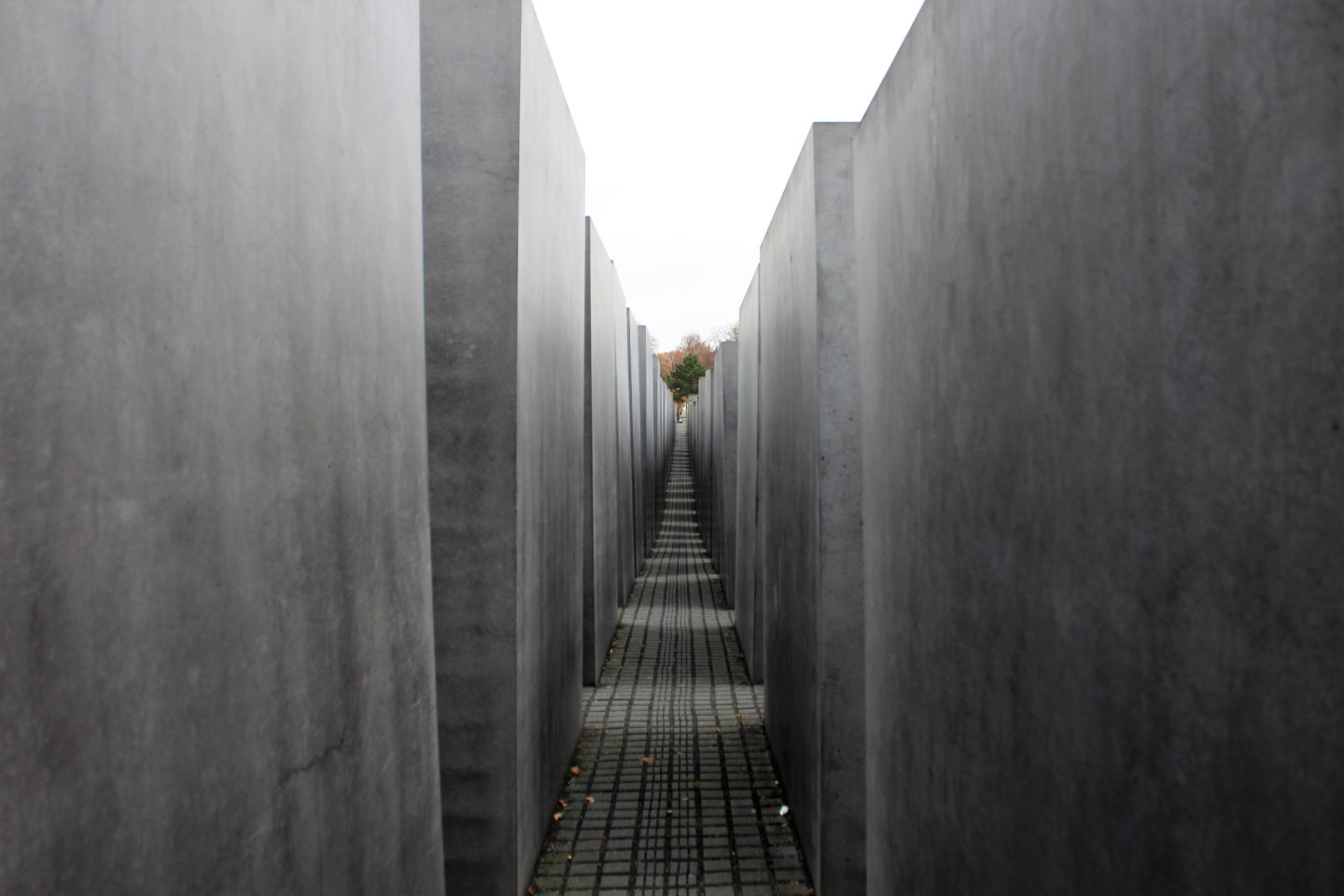 While visiting Brandenburg Gate, one of the best-known landmarks in Berlin, our guide told us of the day in November 1989, when it was announced that people were free to cross the border. Hearing about such a historical day first-hand was absolutely fascinating.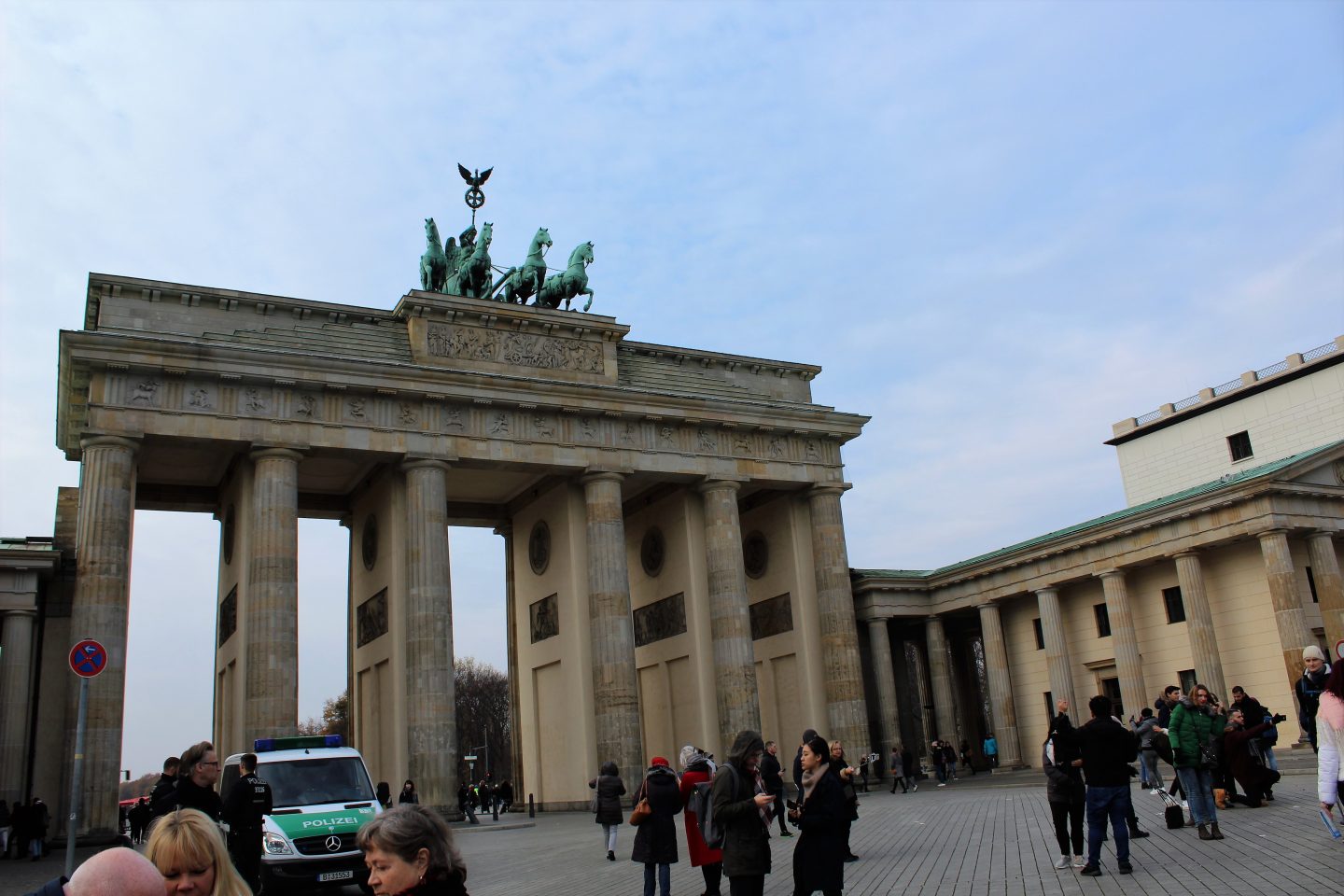 The Reichstag was our next stop, one of the city's most significant historical buildings, and as we cycled through the parliamentary and government district we saw Angela Merkel being driven past us with her entourage!
Lastly, there was another powerful visit to the Berlin Wall Memorial, where you can see original pieces of the wall and 'no man's land' in between. To see it in person and hear the stories with photos from our guide, it is hard to believe what happened between 1961 and 1989.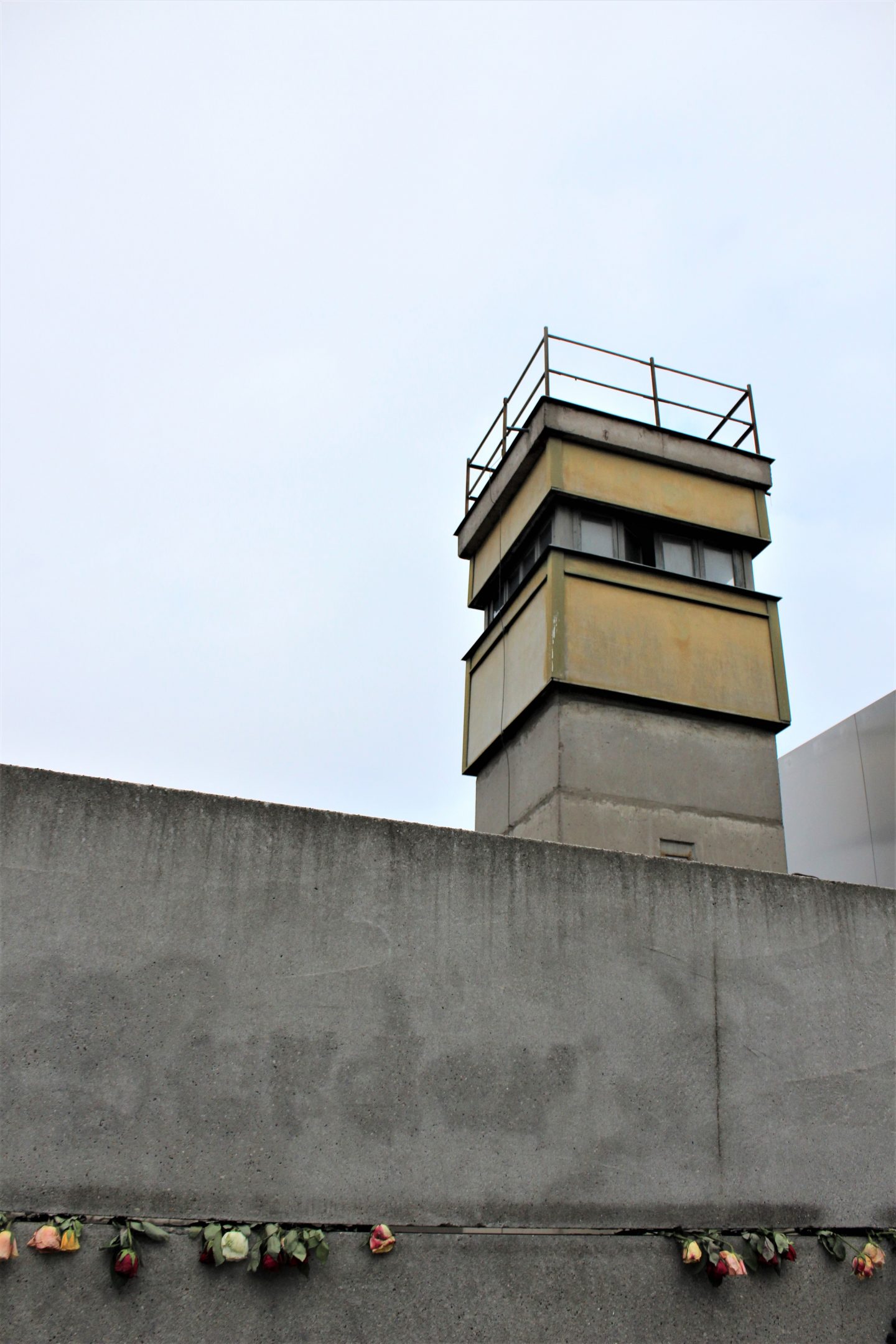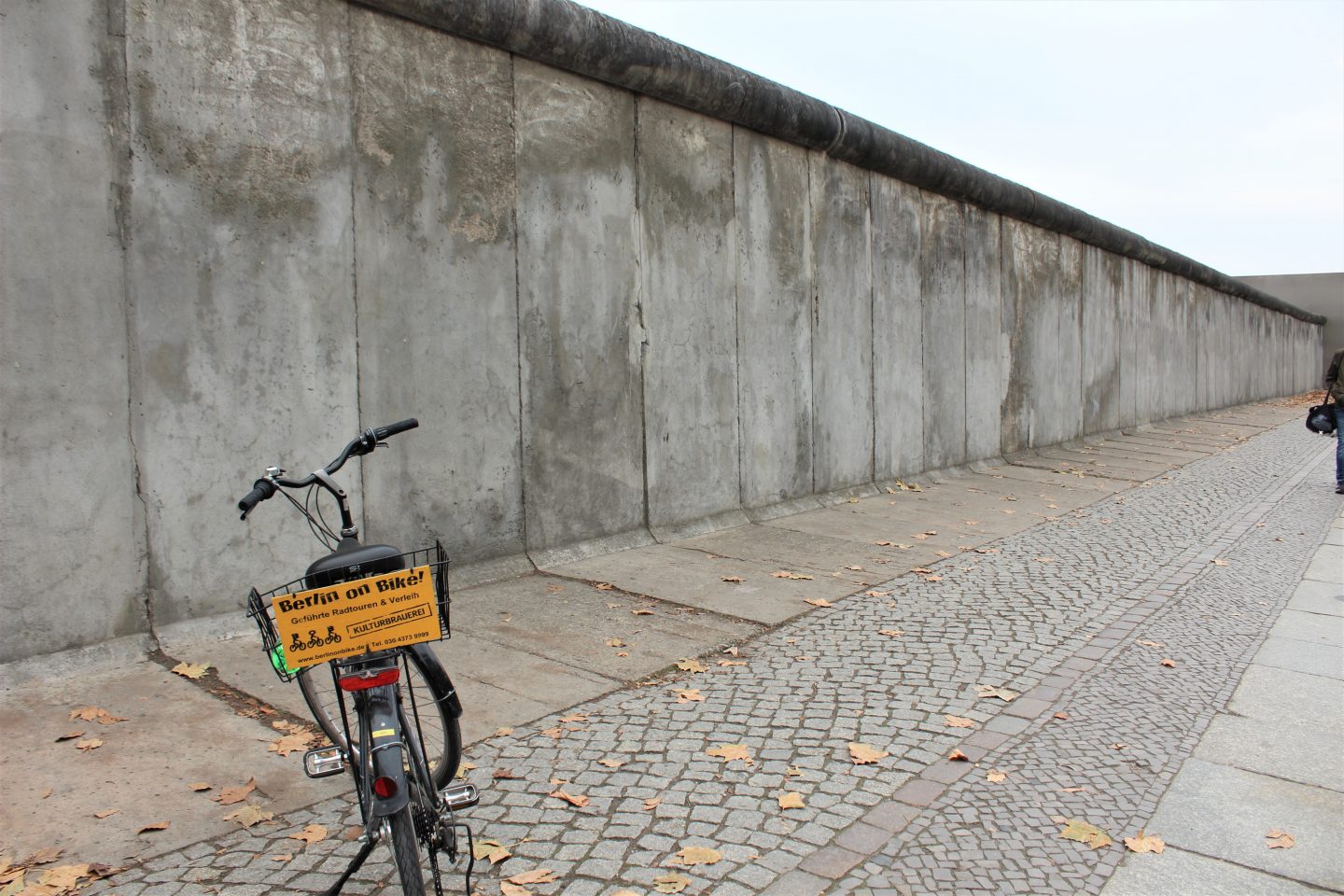 We finished the tour full of knowledge and learned things about Berlin we would never have got from a book. There is nothing quite like hearing first hand the love and passion someone has for their city.