For our stay in Khao Lak the number one priority was relaxation! That is why when looking at different hotels we fell in love with 'The Waters'. As this holiday was planned for Mr B's 40th birthday, we decided to treat ourselves and upgrade to a swim-up room.
The resort was very tranquil and spacious with large open pools and lush gardens.
Our room had an extremely comfy king size bed.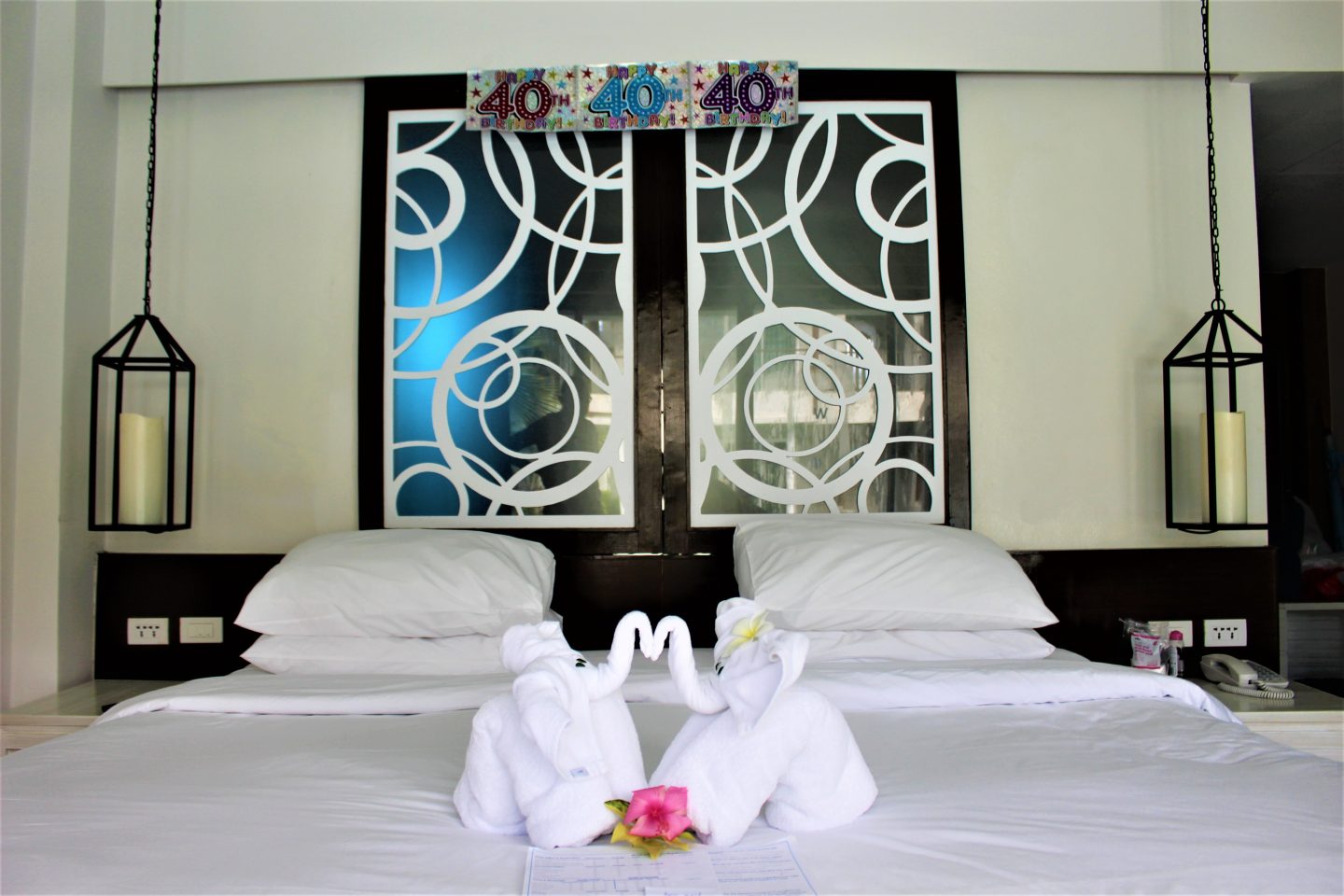 Inside the spacious bathroom was a gigantic shower and the hotel's own-brand toiletries.
The room also had all the usual extras, such as dressing gowns and slippers, tea and coffee facilities, a fridge and fantastic air-con.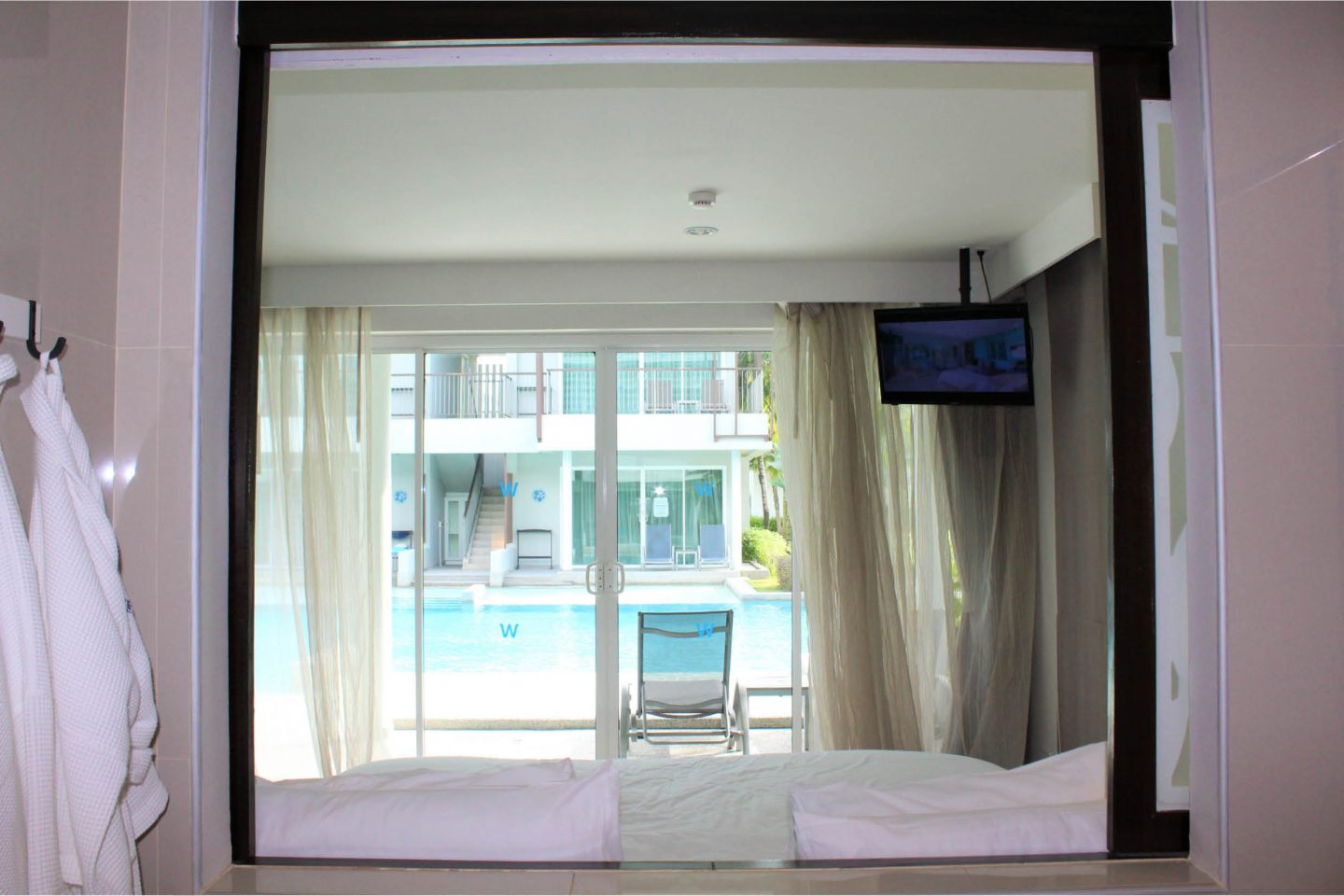 But of course the star of the room was the private terrace which gave us direct access to the pool.
We spent most of our days here, relaxing . . .
Drinking bubbles . . .
And just having the best time together!
The swim-up rooms were set in small blocks each with its own pool so it never felt crowded or busy.
We were so impressed with the hotel and it is safe to say we will jump at the chance of upgrading to a swim-up room again as we loved the privacy it gave us.
We also found The Waters hotel staff very friendly and helpful, but that was a theme we found to be true throughout the whole of Thailand!