When visiting Dubai we wanted to see as much of the city as possible and learn about its history and culture, so to help us with this we booked a private city tour of old Dubai.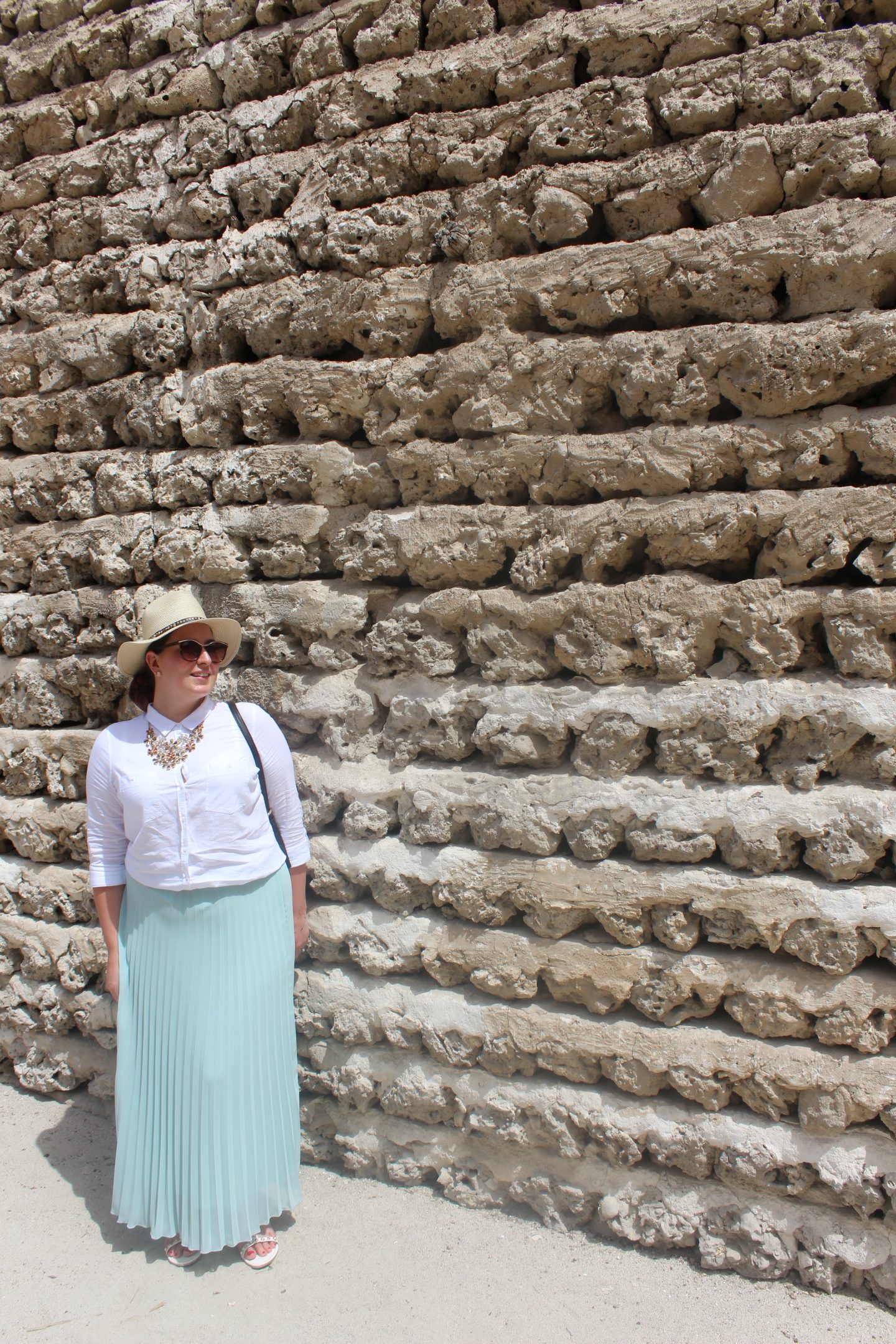 Having a private tour meant we could learn so much in our short time there. Our guide Mustafa was so friendly and full of knowledge and during our drive into old Dubai he pointed out various monuments. It was so fascinating to learn how drastically Dubai has evolved in such a short space of time. We also asked Mustafa trillions of questions and he answered all of them!
Our first stop was at the Dubai Museum where we were left to explore and wander round on our own.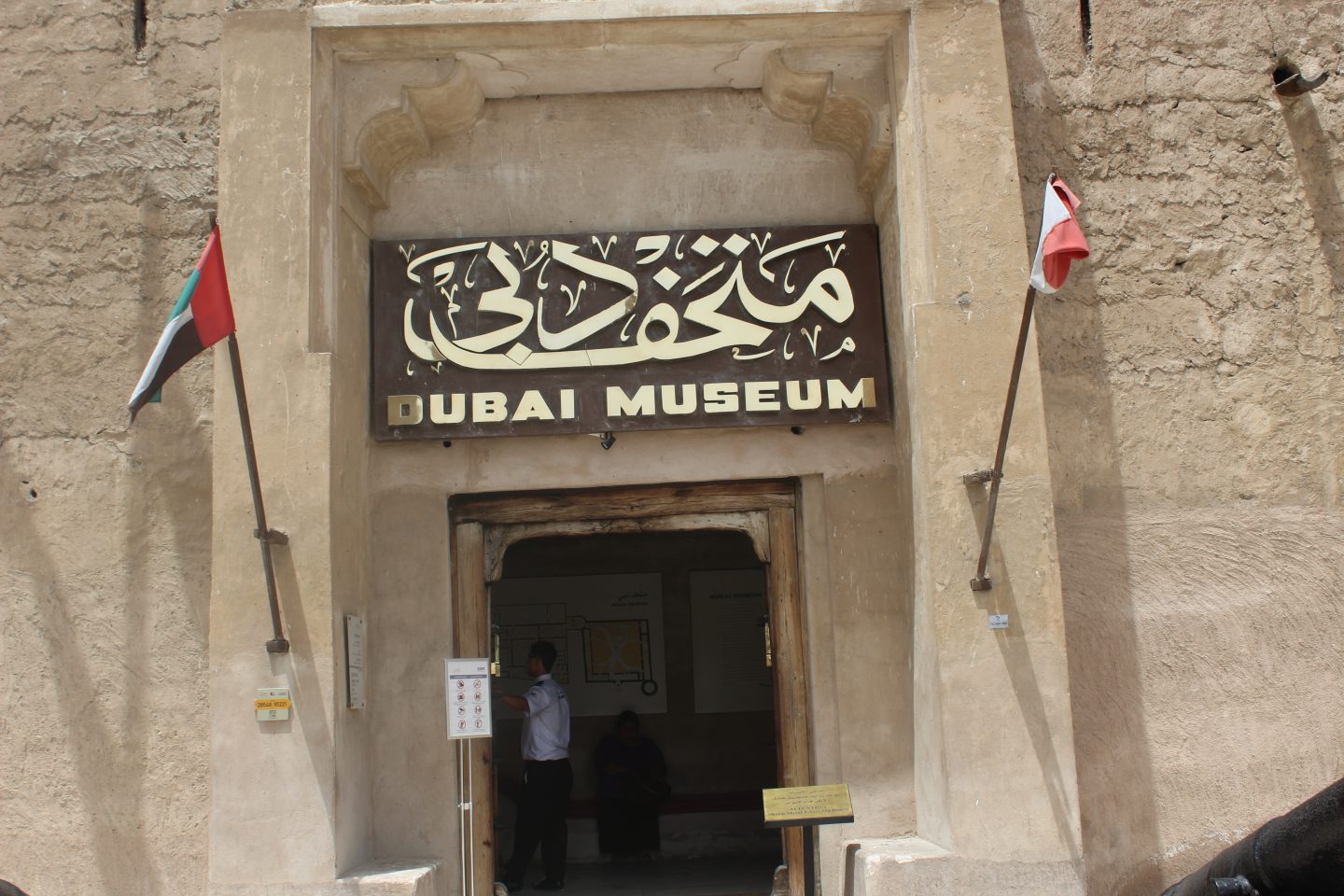 The museum is inside Al Fahidi Fort, which is the oldest building in the city.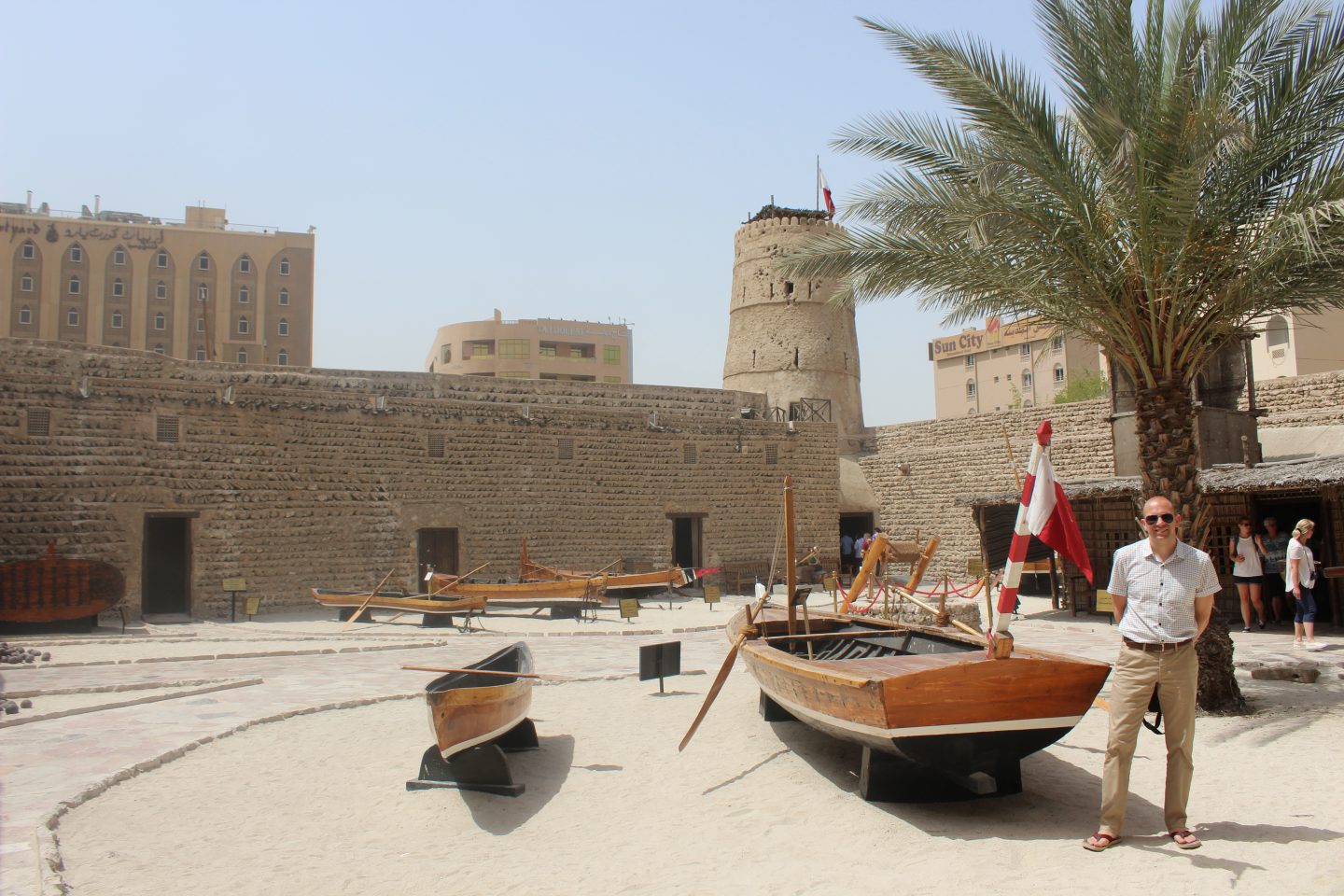 Museums are not normally at the top of the list for Mr B and I on holiday, but the Dubai Museum holds so much history it is definitely worth a visit, also you can do the museum in about an hour so it makes it a lot easier to slot into your day.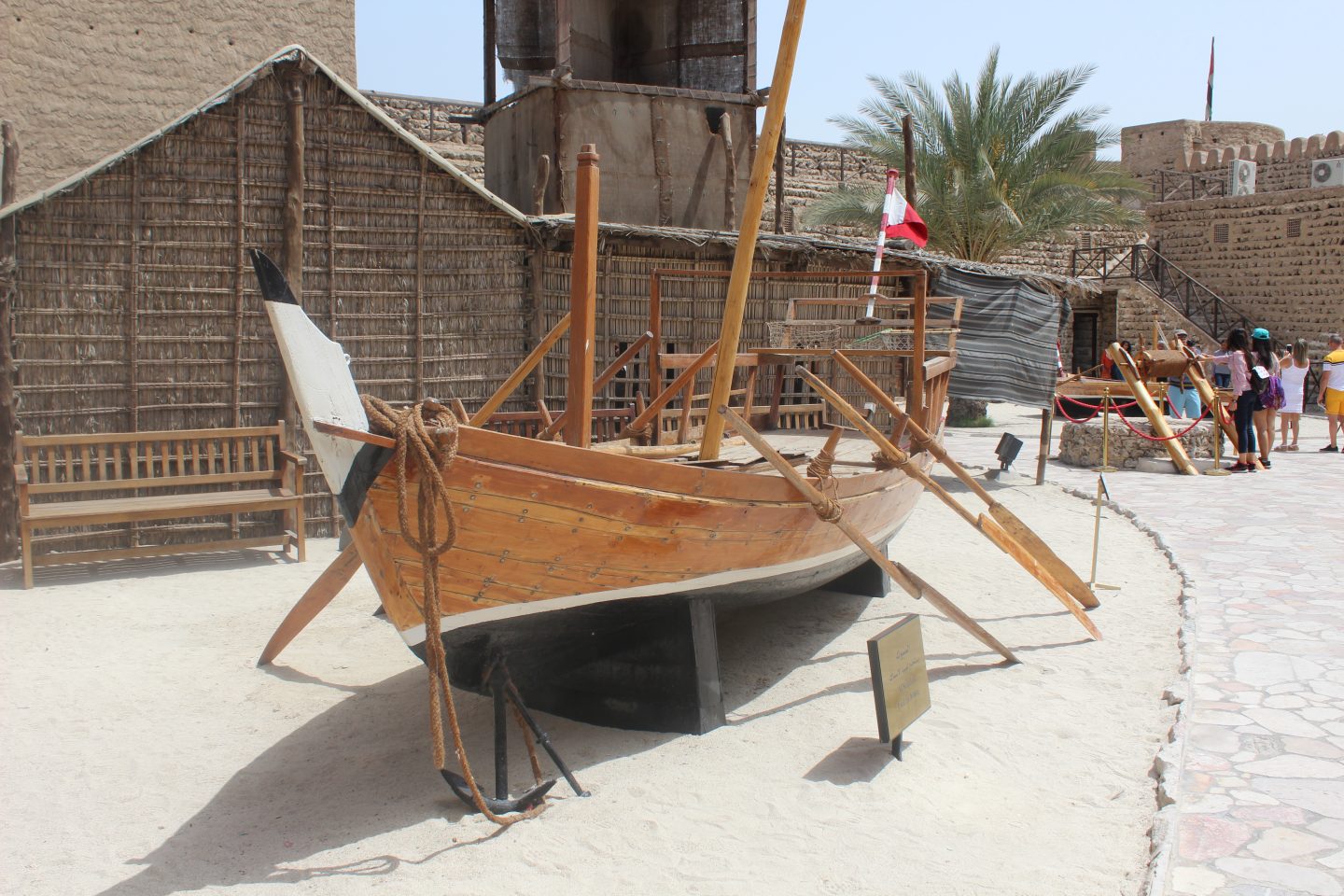 Our next stop was the Dubai creek to catch a traditional abra (water taxi) across the creek. You have to do this if you are in Dubai as it's such a fun way to cross the creek. And it is so cheap at only one dirham per person.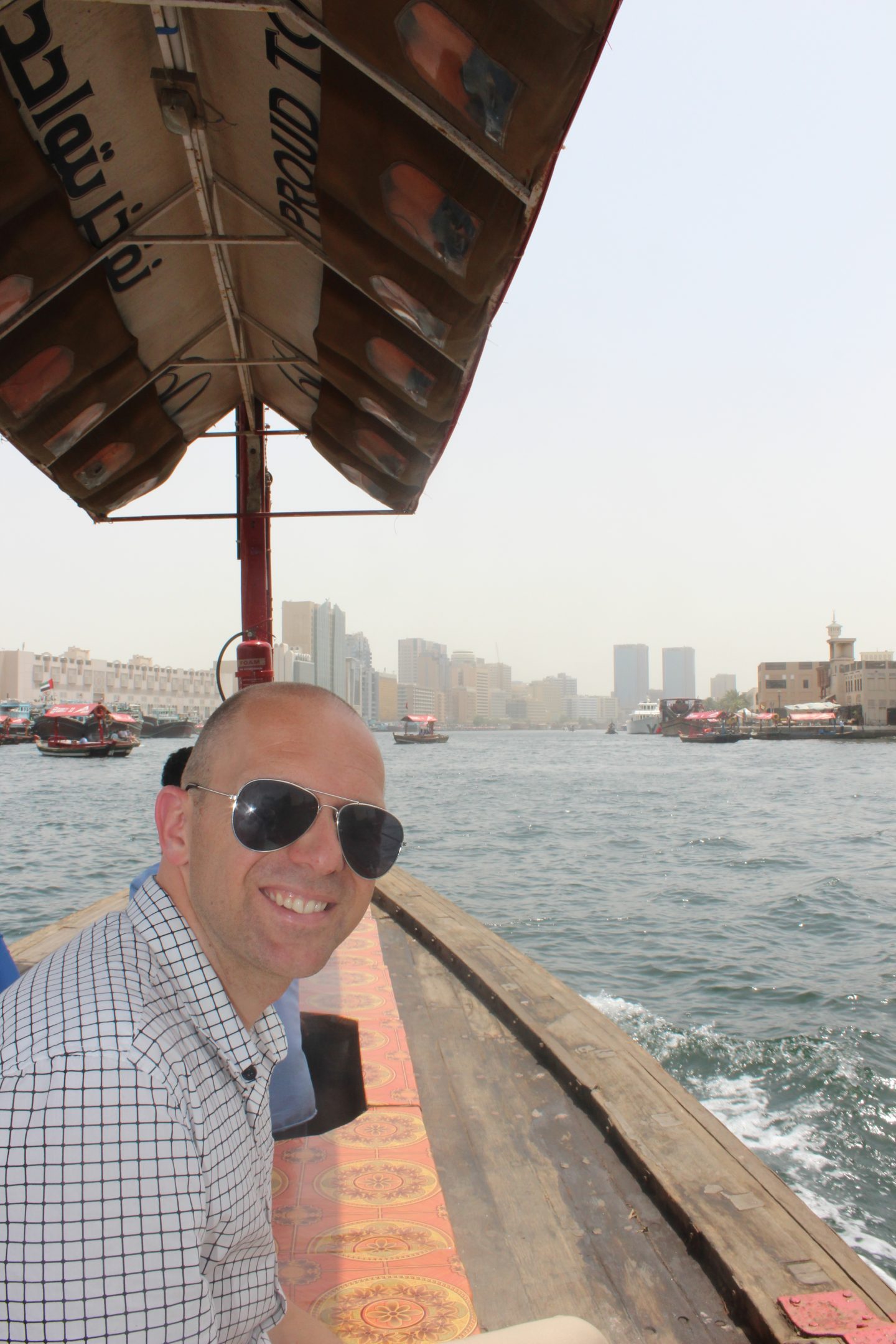 On the other side of the creek are the old souks which are like a maze and very chaotic, but definitely a must-visit. I was really glad Mr B and I were with a guide or we would have definitely got lost for sure!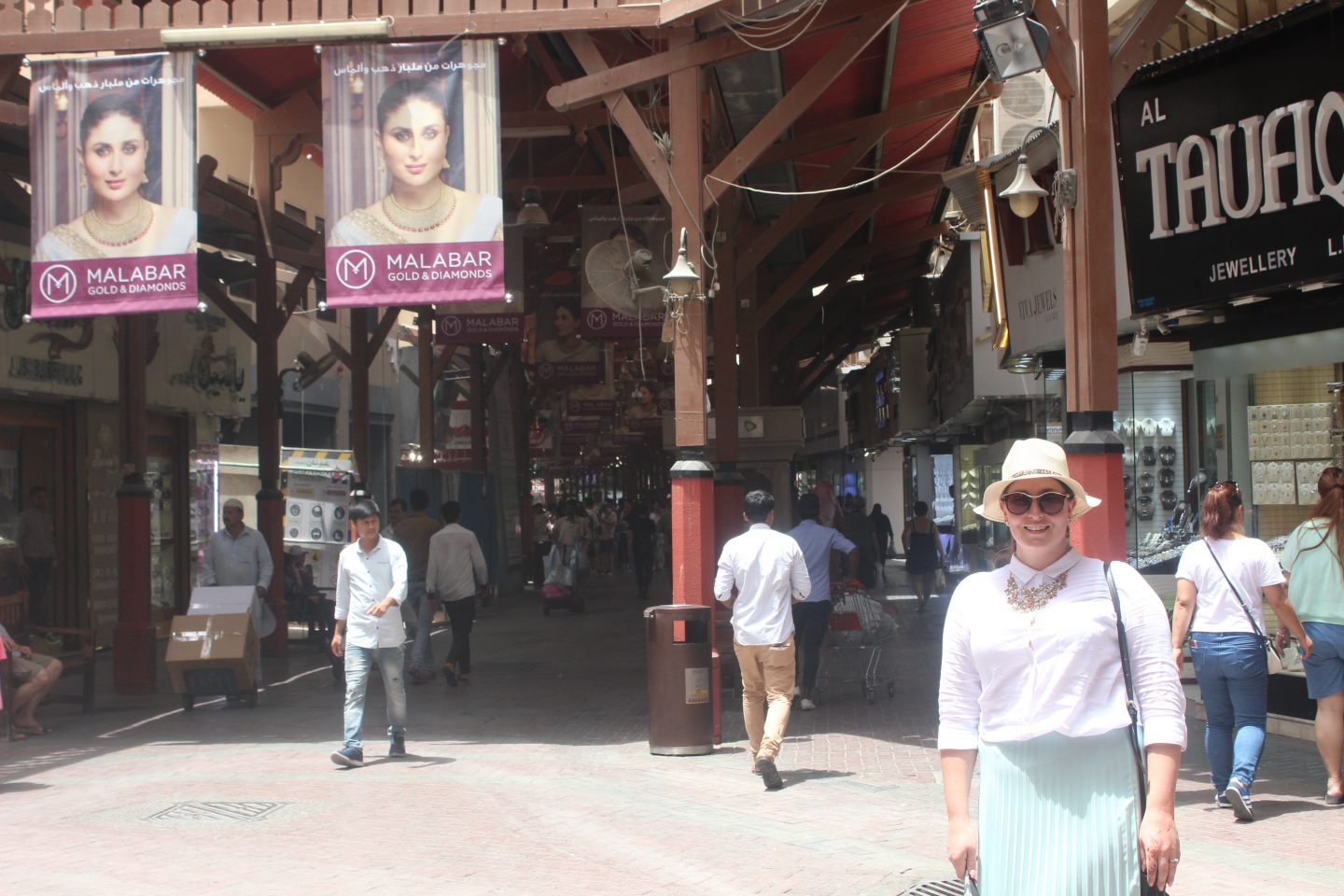 We walked around the gold souks, staring into the windows at all the shimmering gold and stunning diamonds. True to the opulence in Dubai, there were some stunning pieces and Mr B did have to drag me away a few times!
My favourite part of the souks were the spice markets, where the smells were just fantastic! They were full of so many beautiful spices which could be used for cooking, teas or medicine.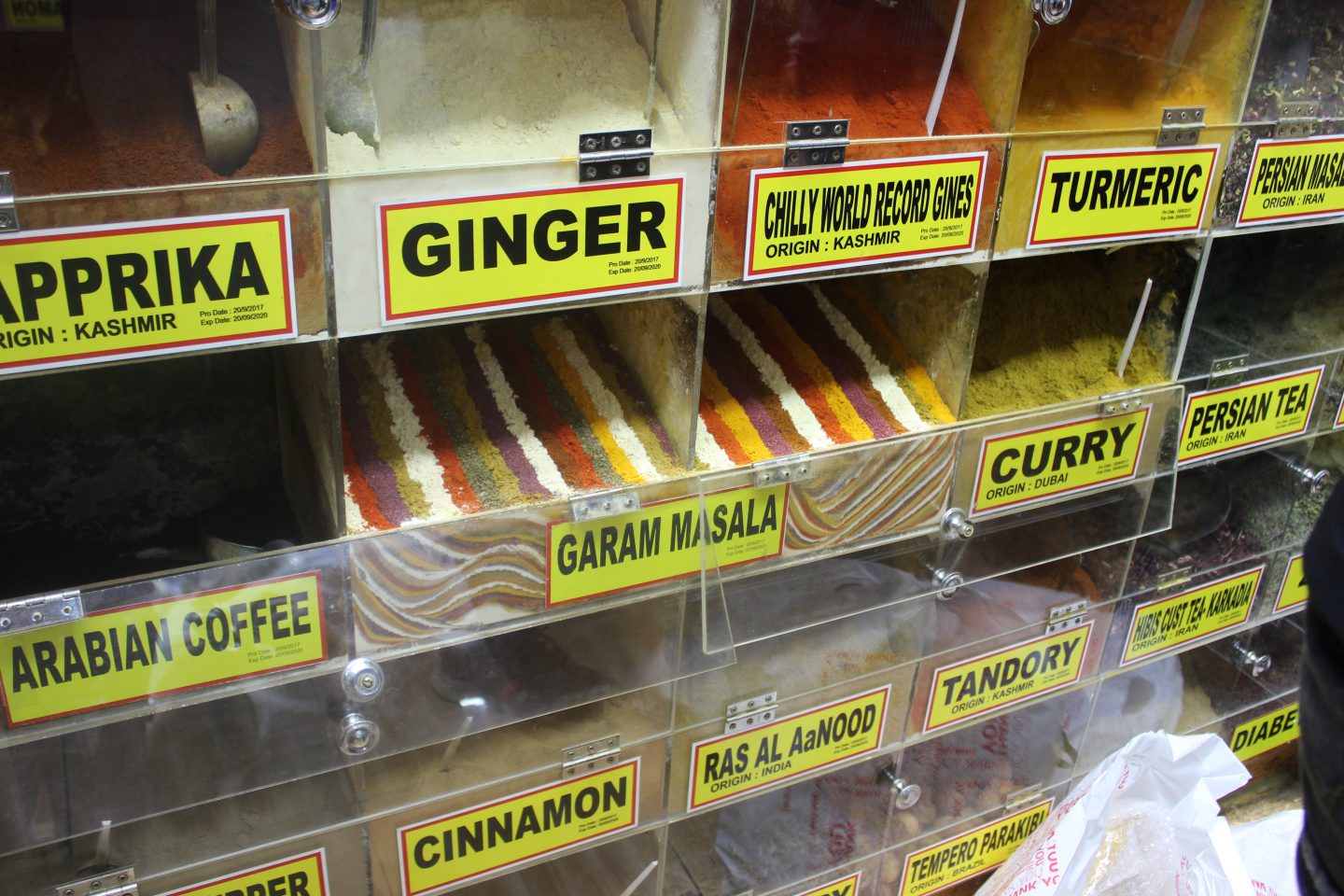 I love the beautiful delicate smell of saffron and have never seen it in this form before. If you want to buy anything in the souks you have to put your bartering skills to the test, but it is so much fun and I was definitely better at bartering than Mr B!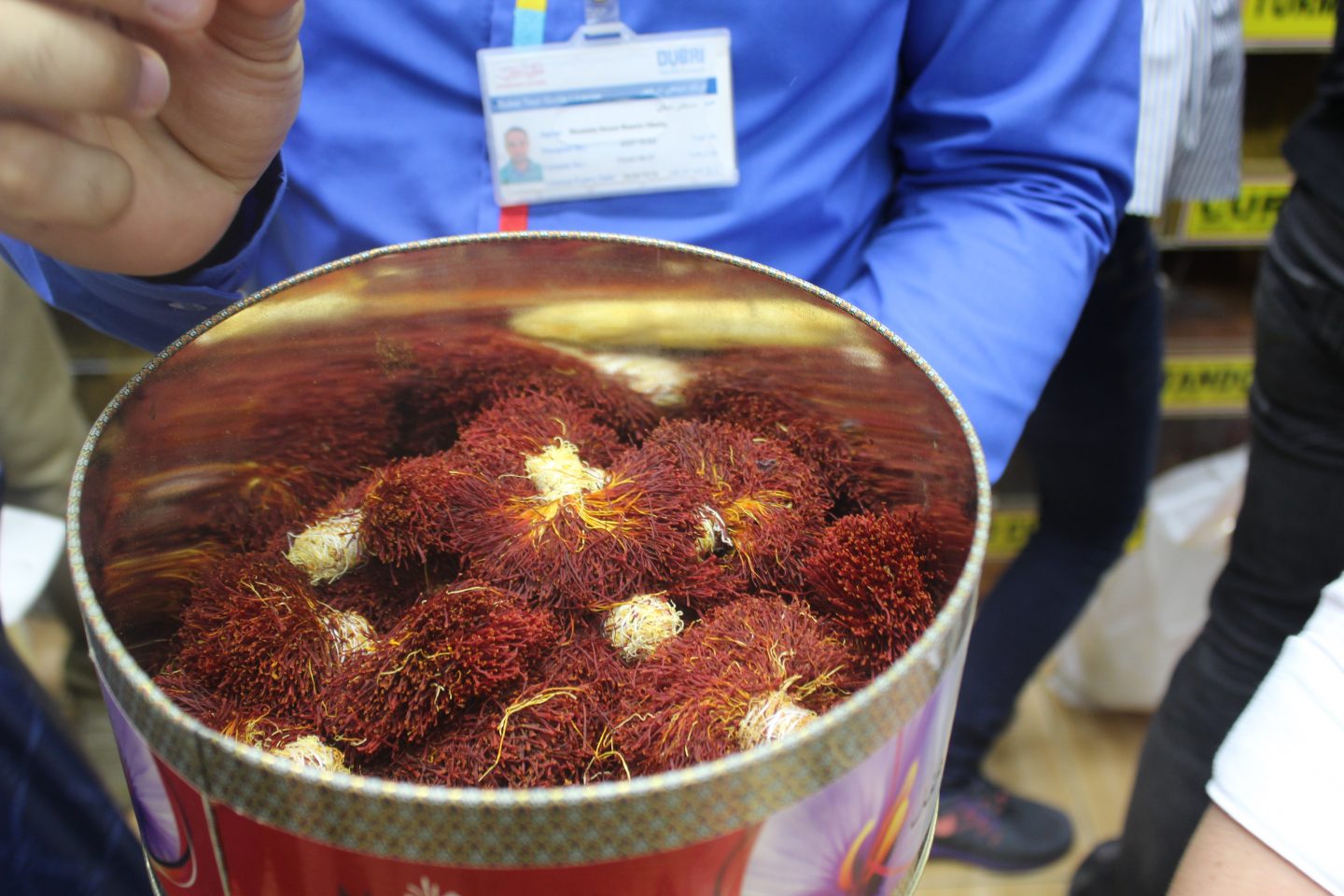 Can you believe these were chocolates? I didn't believe it until I tried them. They were made from camel's milk and delicate in texture, but the chocolate was smooth and delicious.
It was a jam-packed morning tour, but Mustafa was fantastic and we definitely feel like we made the most of the time as he showed us all the parts of old Dubai he knew we would love.