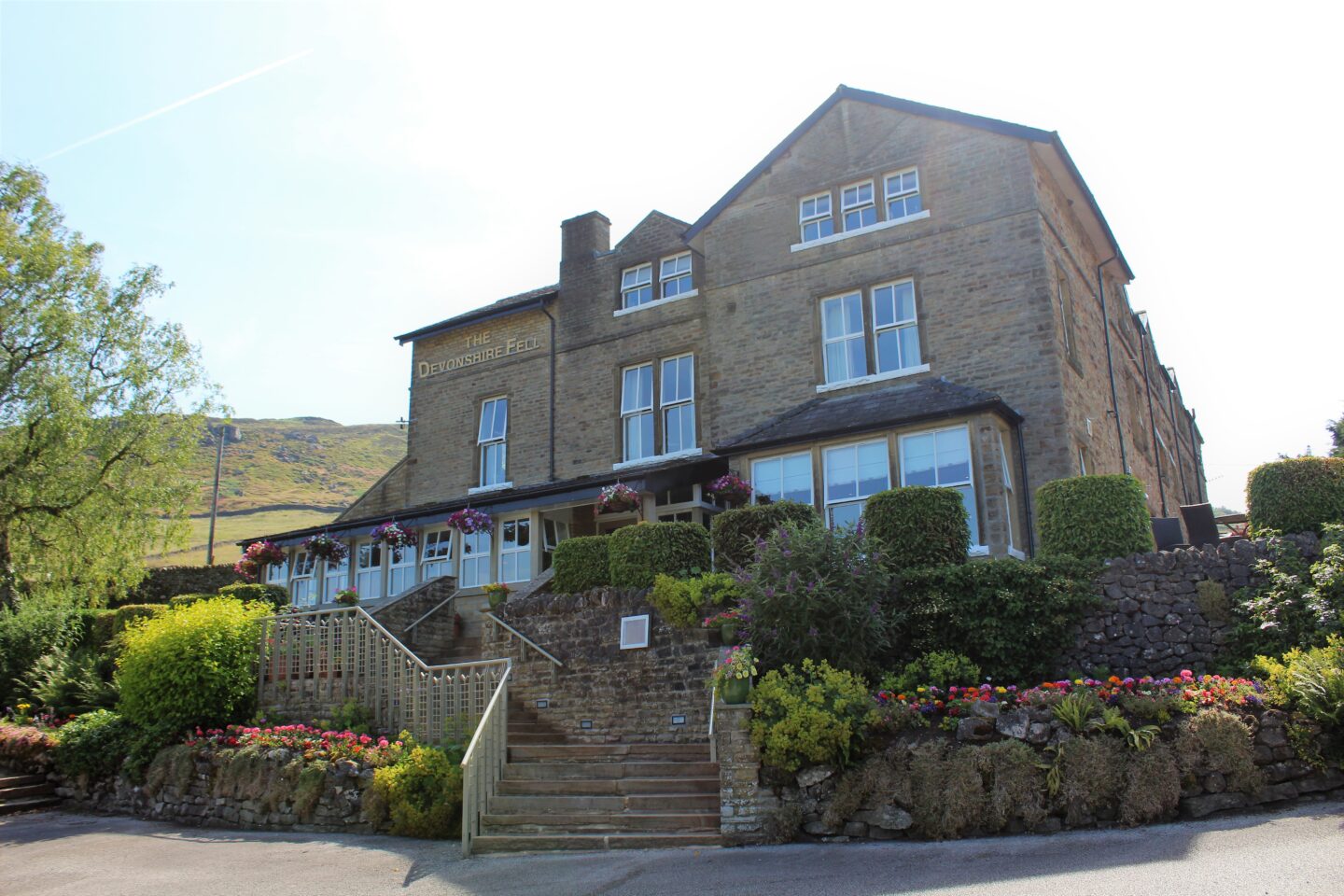 A weekend away in the Yorkshire Dales is good for the soul. Fresh air, beautiful countryside, friendly people and great food. Our jaunts away to Yorkshire never let us down and even before we went we knew this one was going to be fantastic. Any visit to one of the Devonshire properties always delivers a luxurious and relaxing experience.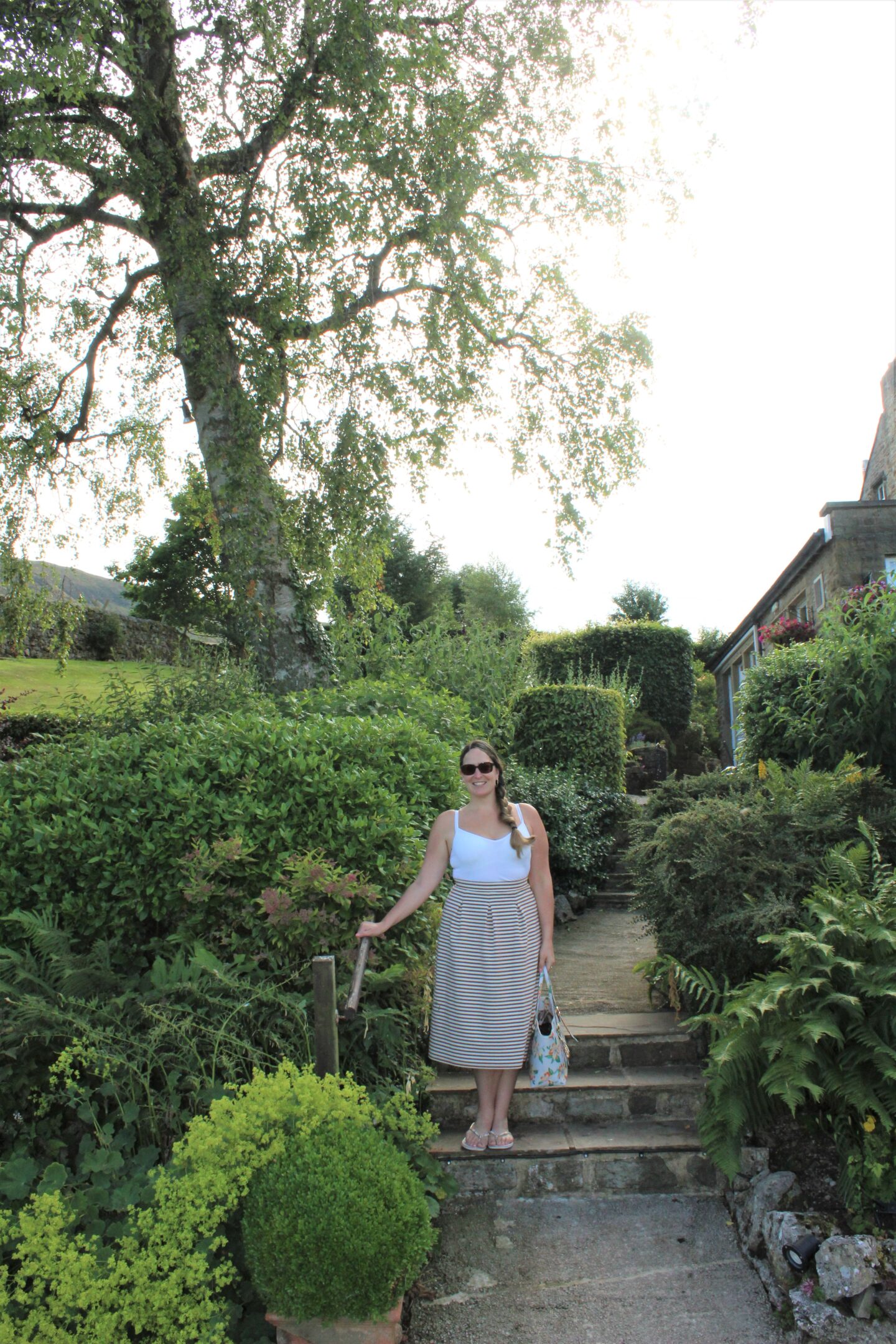 Before we checked in for our night's stay at The Devonshire Fell we first stopped off at The Devonshire Arms at Bolton Abbey, as any guests staying at the Fell can use the spa facilities at the Bolton Abbey property, and it is only a 10-minute drive away. You need to book your time at the spa to use the facilities which I personally loved as the spa wasn't crowded. Instead it felt spacious and exclusive.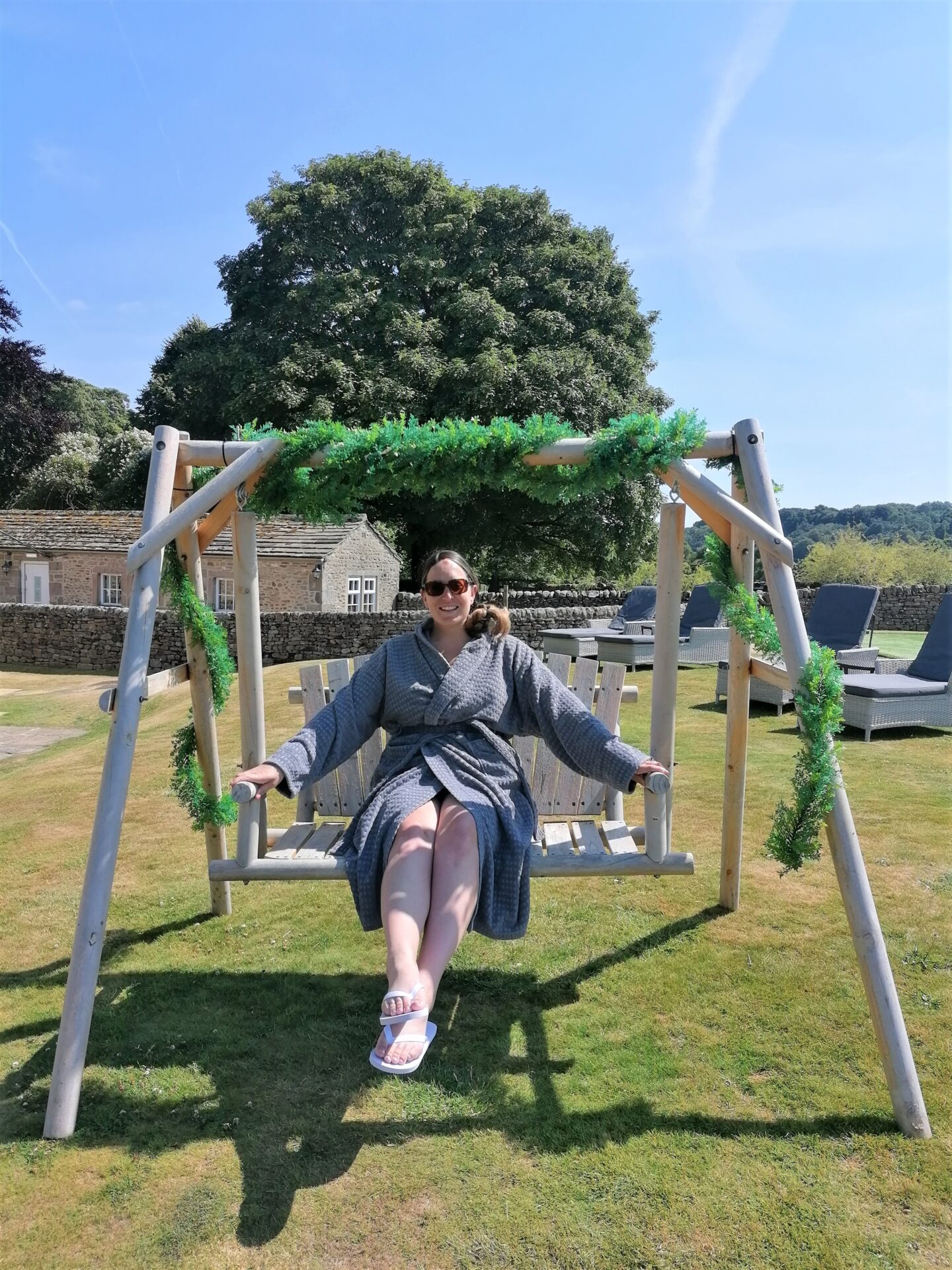 A few hours using the hot tub, pool, sauna and steam room with a relaxing lie down on the outside sun loungers was the perfect start to our weekend away. It was a bonus we actually got some nice British weather to enjoy as well!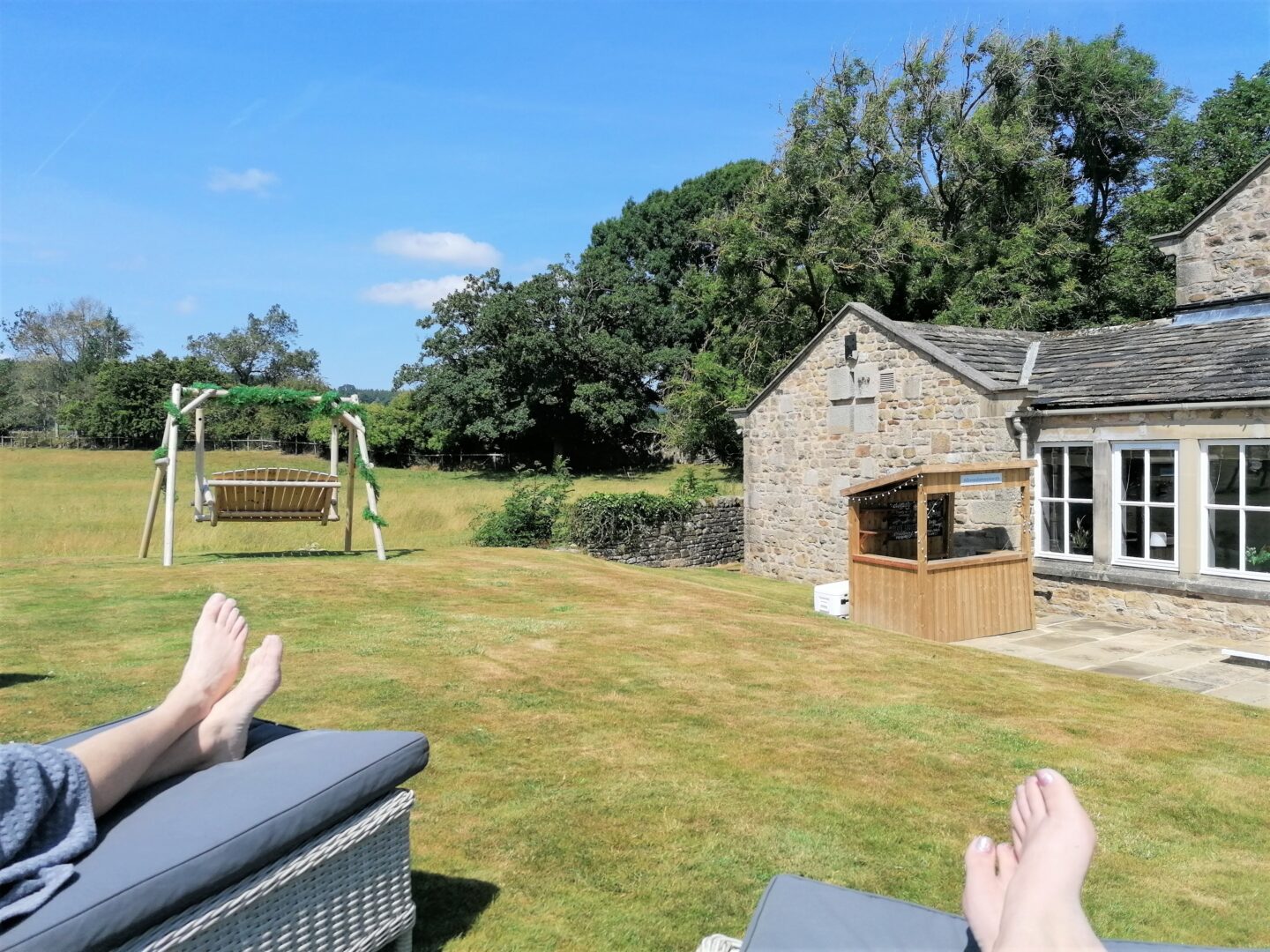 Arriving at the picturesque Fell after the short, but scenic drive from Bolton Abbey, we had to stop and take in the views over the Yorkshire Dales before we stepped inside.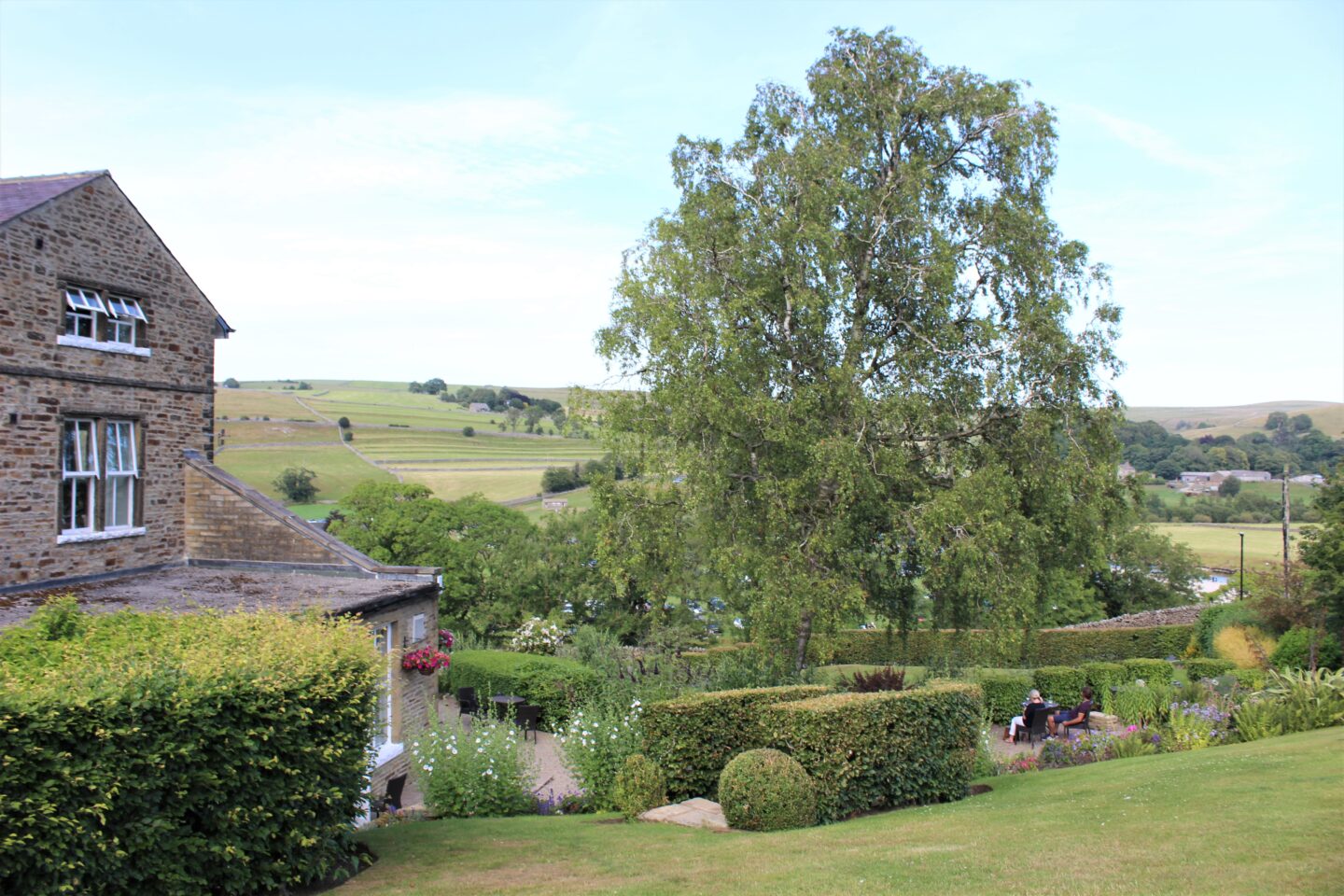 We stayed in one of the hotel's superior double rooms, I loved the bright, fun décor.
Our room had a fabulous king-size bed, seating area, dressing table and lovely big windows with views over the Dales and the neighbouring farm.
There was a Nespresso coffee machine, Yorkshire tea bags (of course), very yummy Chatsworth Estate biscuits and a large tub of Yorkshire crisps, all of which were complementary. Normally in any other hotel you would end up paying your life savings for these from the mini bar, but not at the Fell. UHT milk was provided but a quick call to reception and a jug of fresh milk was delivered to our room in minutes.
The spacious bathroom had a bath with overhead shower and wonderful toiletries from Noble and Isle, which you find at all the Devonshire hotels, and they smell wonderful.
The Fell is home to a 2 AA rosette restaurant but for dinner we were taking a drive back to the Devonshire Arms to dine at their pop-up Champagne & Seafood Terrace. We dined at the one at Baslow last year and it was an utterly fabulous dining experience so we could not wait to try the experience again.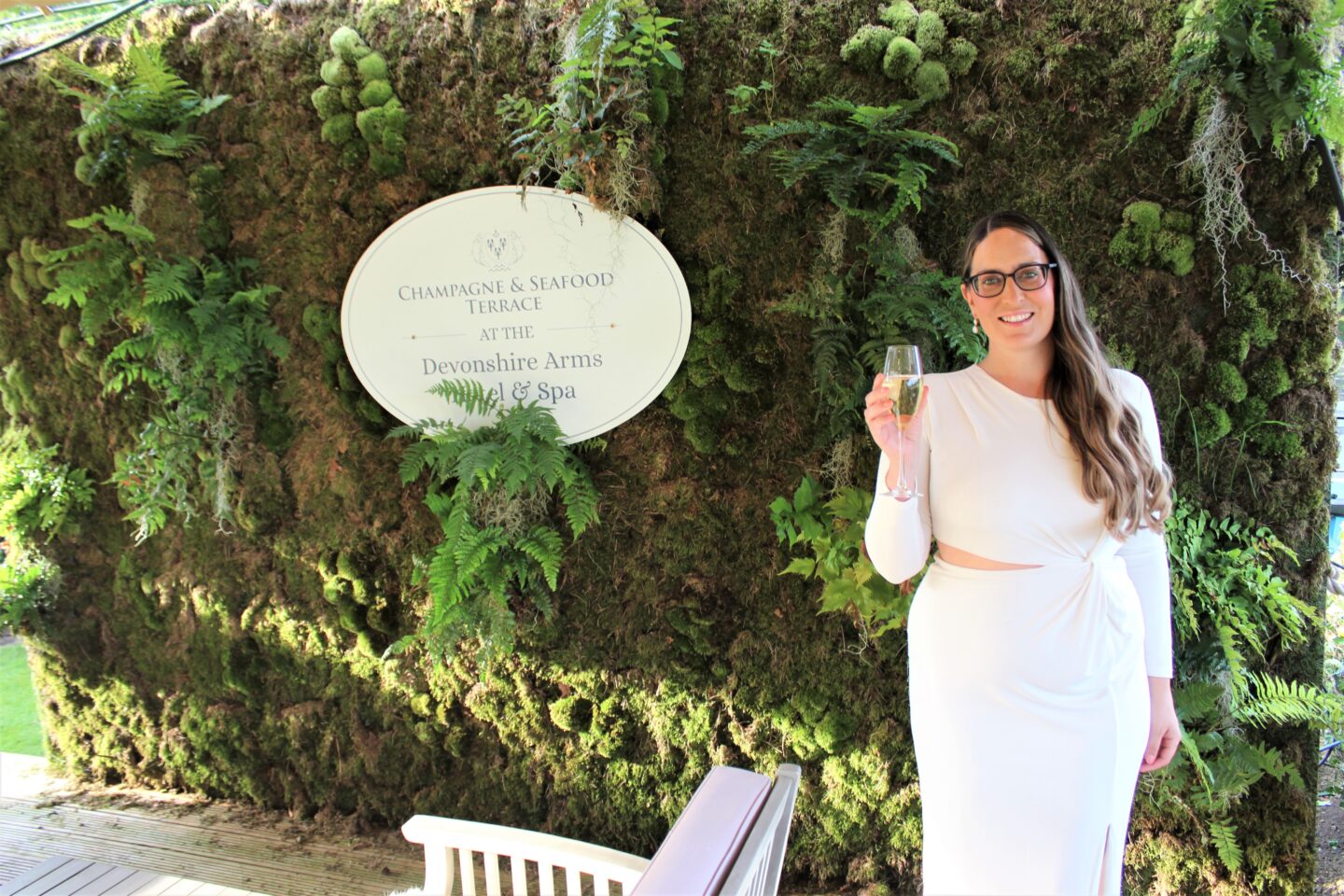 It's a beautiful set-up, a huge canvas tent with cosy chairs, heaters and blankets and, of course, the most wonderful views overlooking the grounds.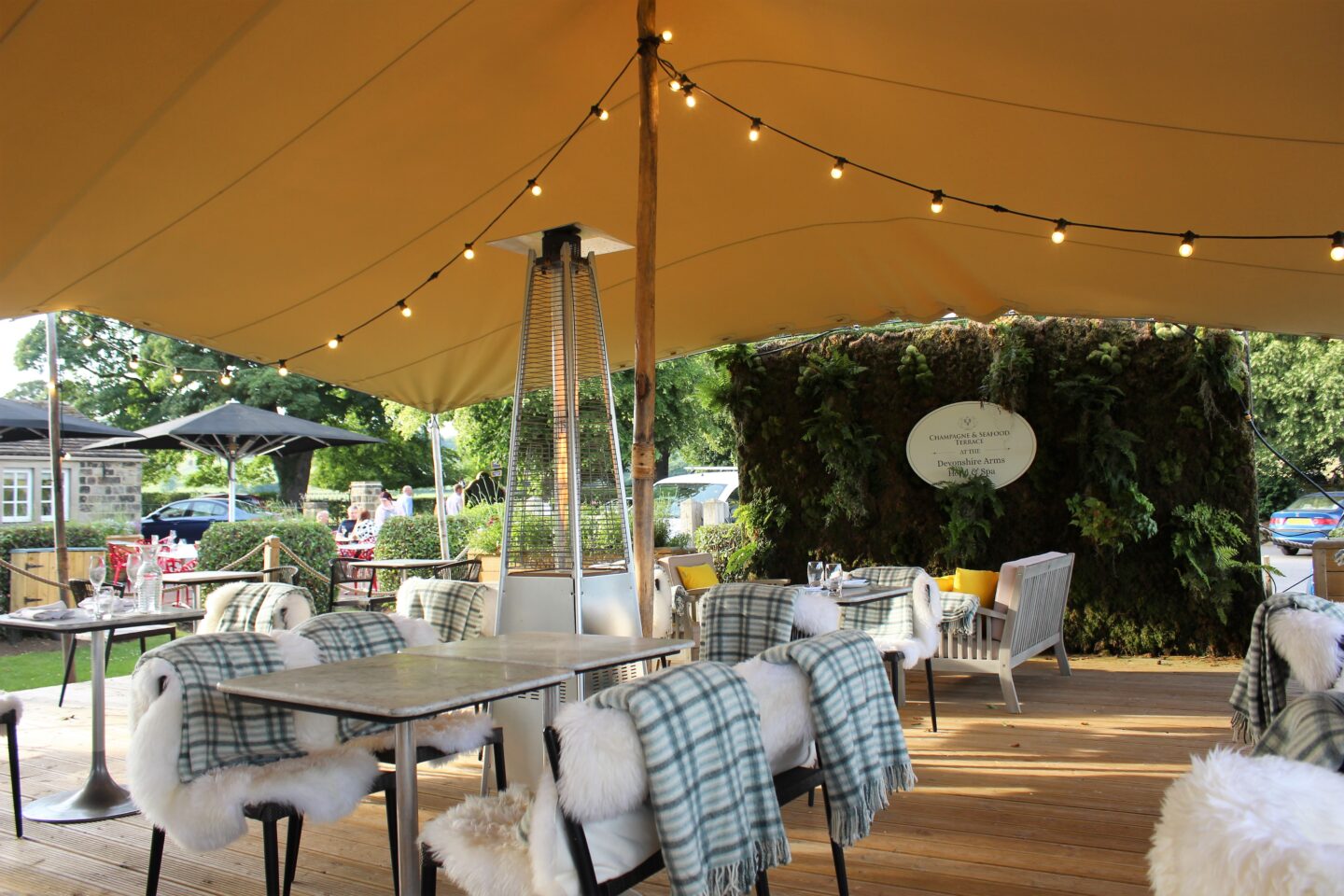 Perusing the menu whilst sipping on a crisp glass of Laurent-Perrier, Mr B and I were truly in our happy place.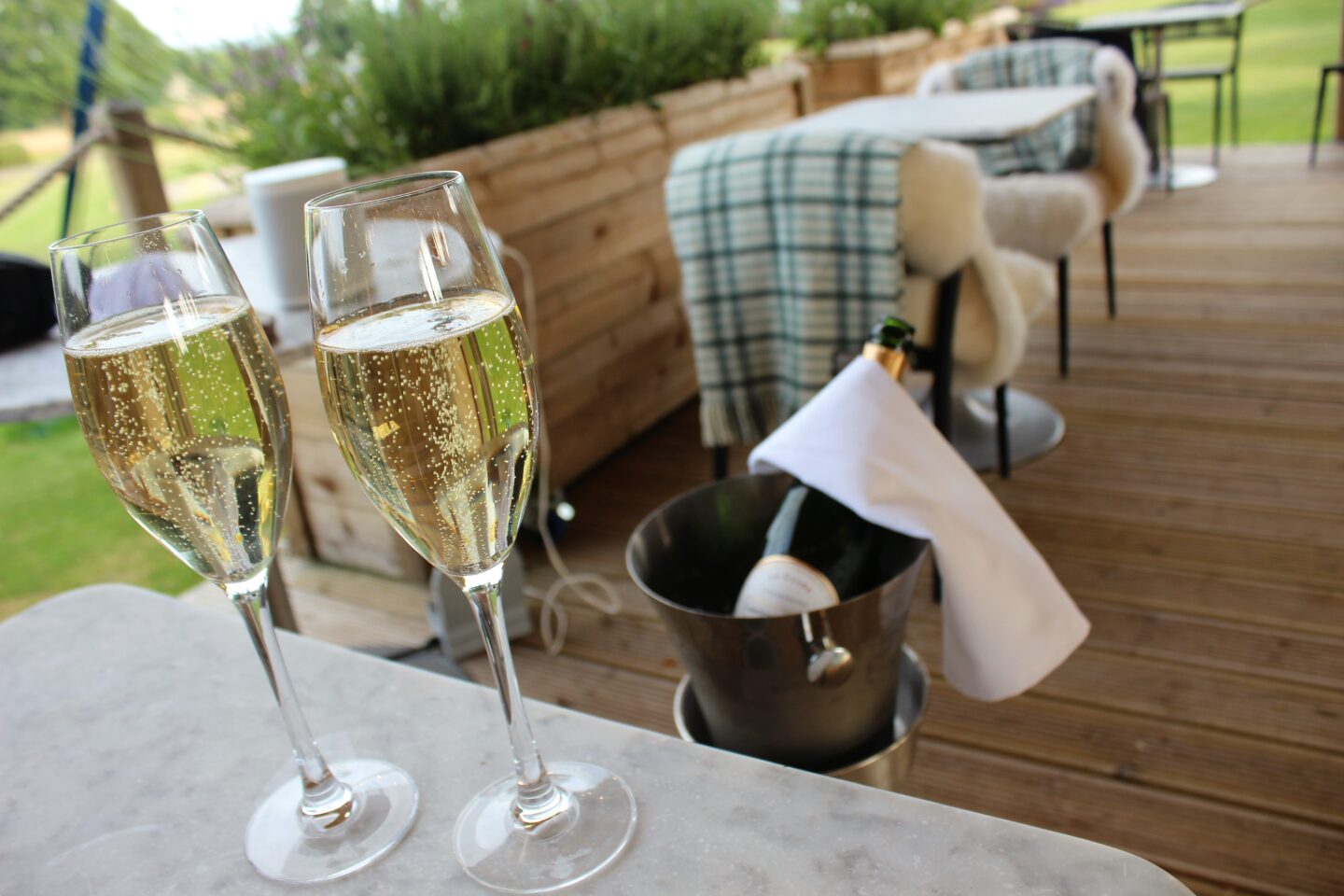 We decided to share the seafood platter and, oh my, were we in for a seafood feast! Visually, the platter looked beautiful and very appetising.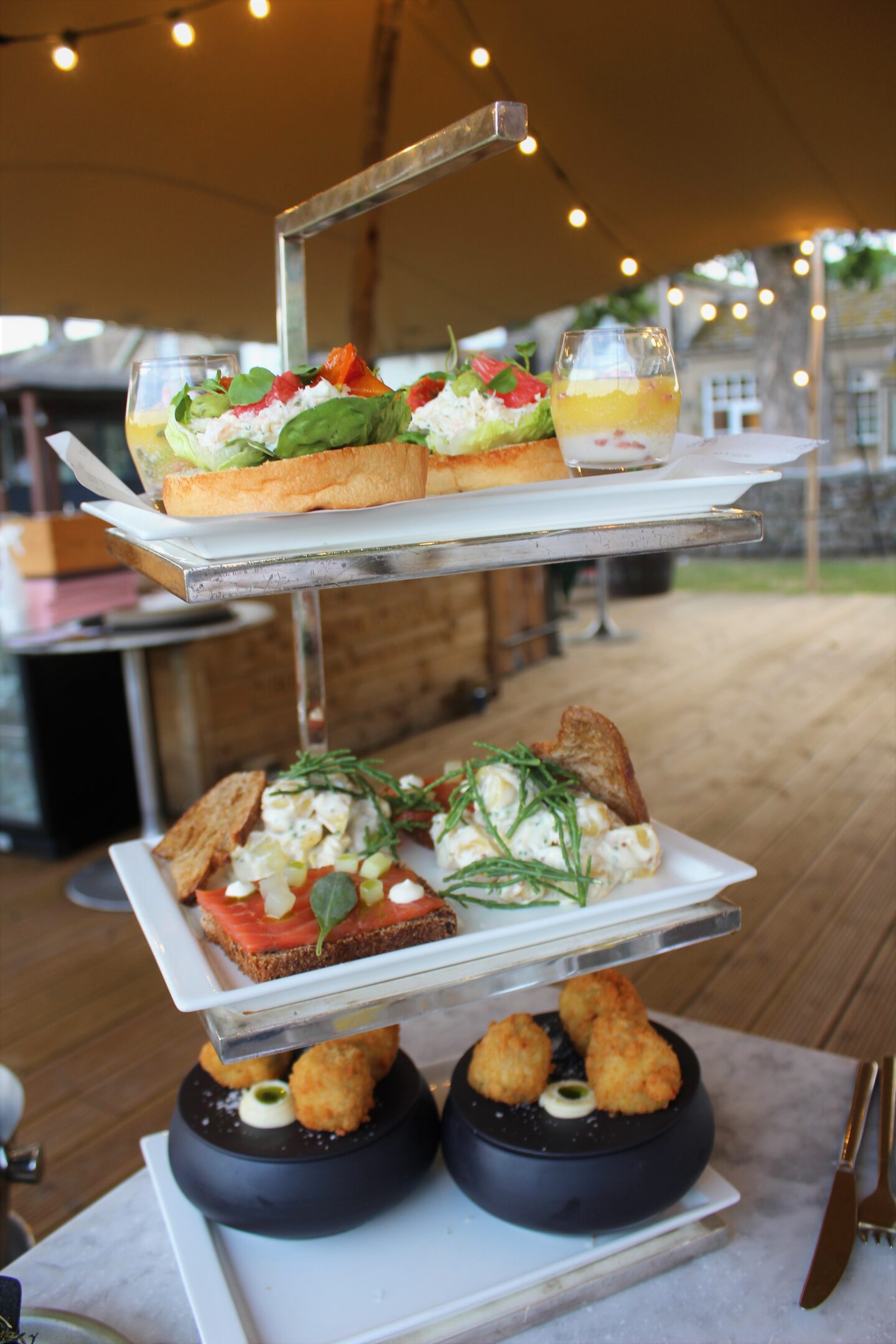 It held many delights including potted shrimp with sourdough croutes, smoked salmon with capers, lemon crème fraiche and walnut bread, a heritage potato salad and fresh prawns with a lime espuma. It was all absolutely delicious, but my favourite two dishes where the cod croquettes with saffron aioli, they were incredible!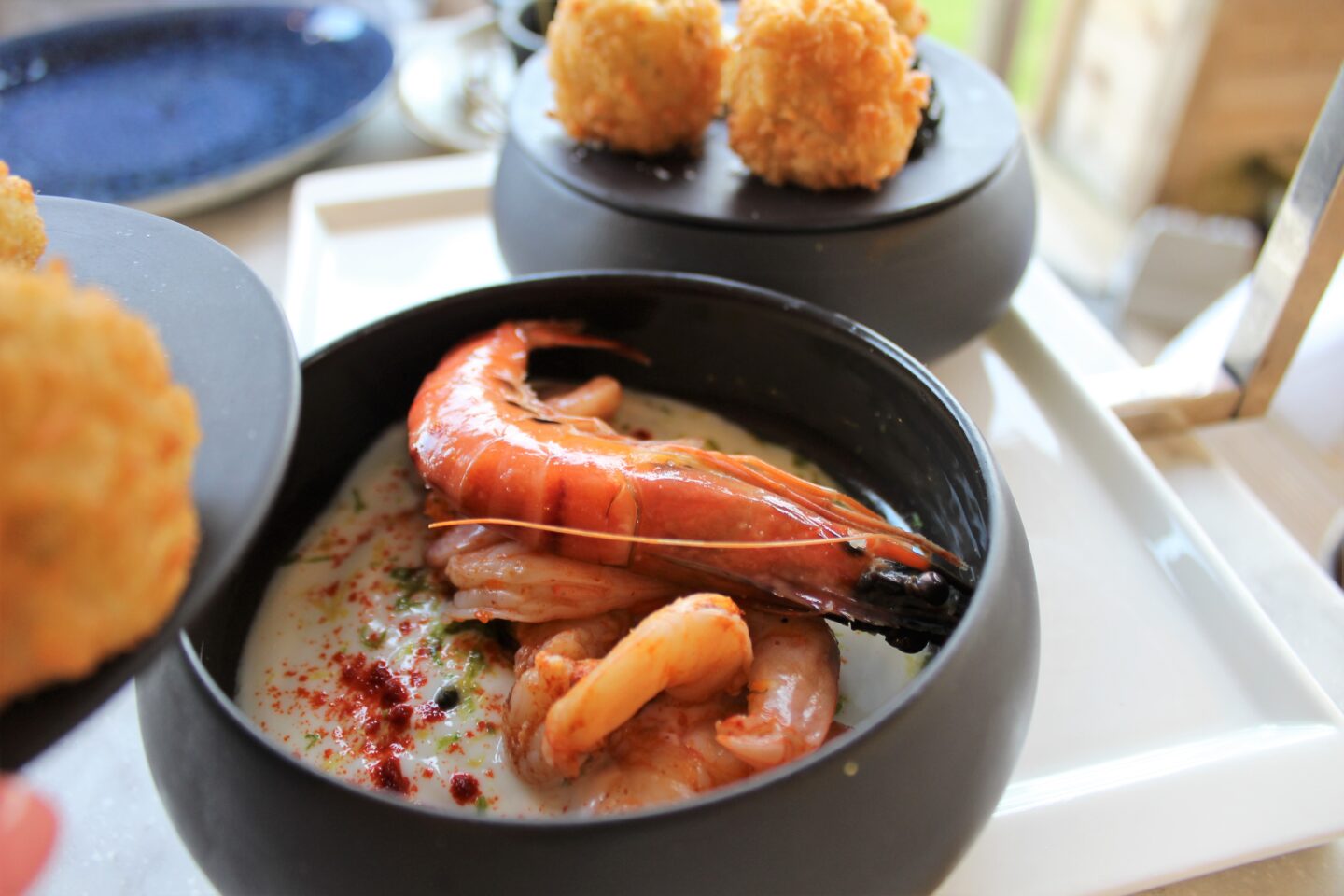 And the Crab on brioche with guacamole and grapefruit – it was packed with fresh sweet crab and I just really loved the mix of flavours on this dish in particular.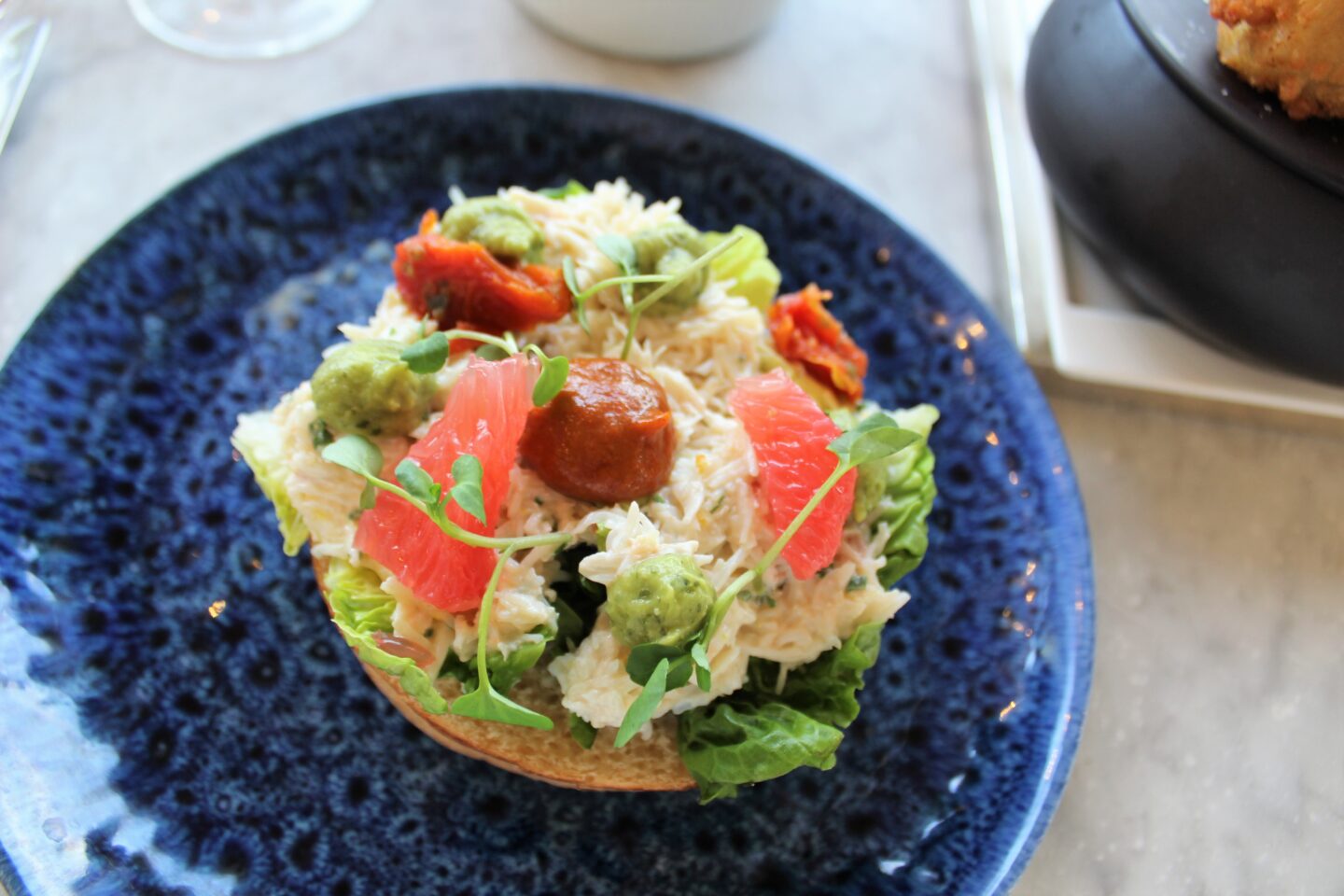 For dessert we shared chocolate orange, which was a rich decadent chocolate parfait with a lovely tangy orange sorbet.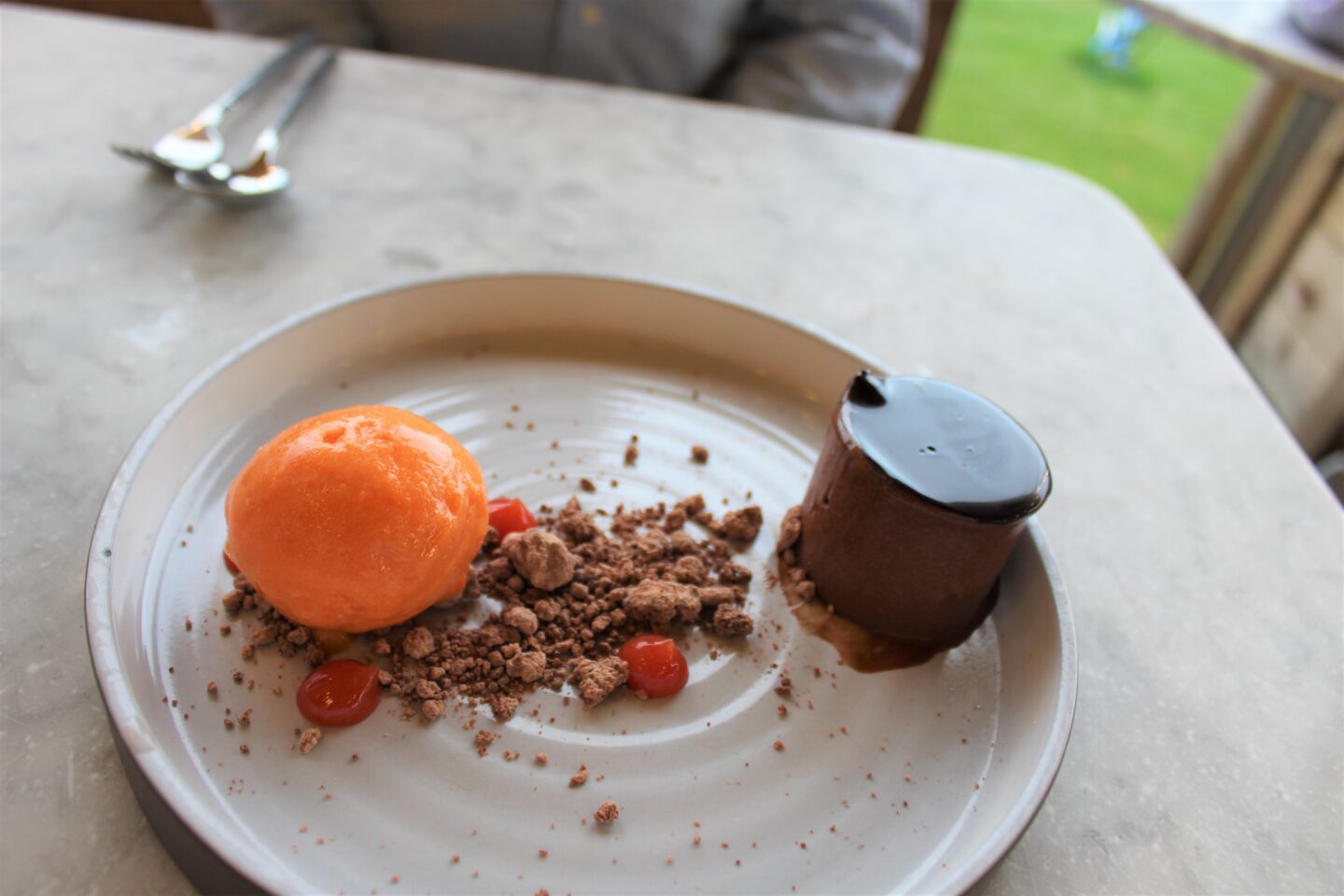 The food, the champagne, the service and the setting were all perfect. We had such a wonderful evening, it is a unique and special dining experience.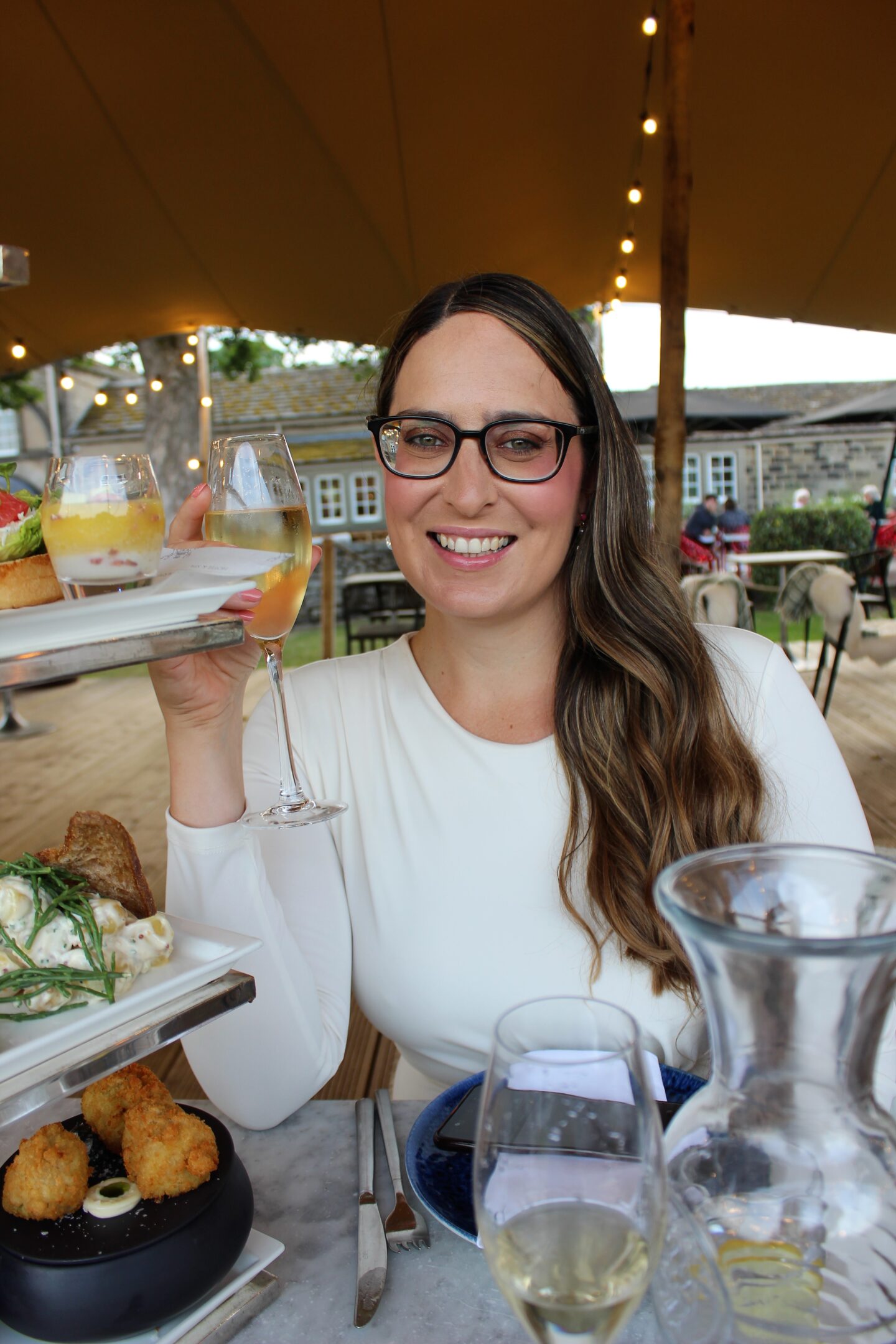 Back at the Fell we ended our night with some well-made cocktails at the bar, an espresso martini for me and a passionfruit martini for Mr B.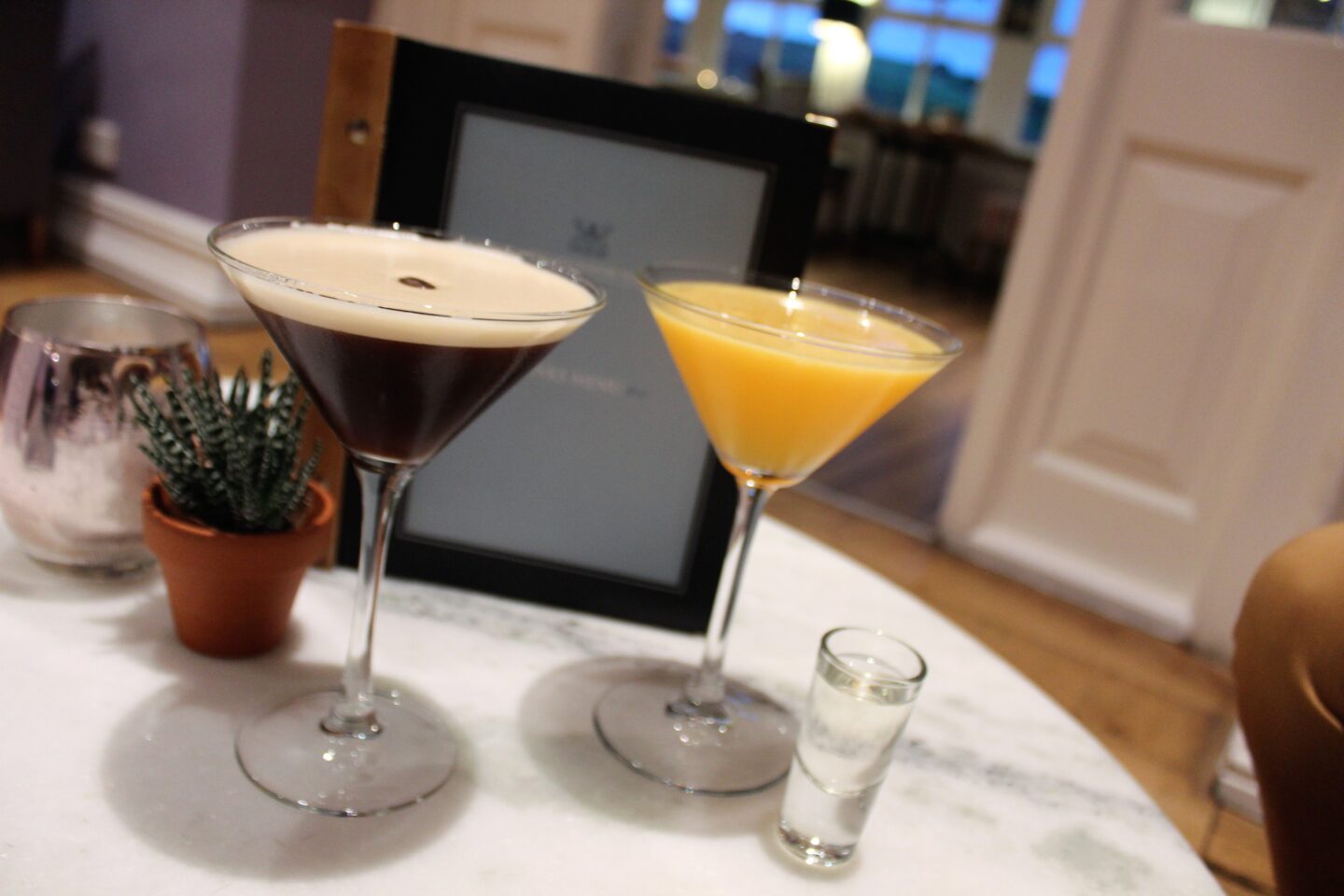 After a very good night's sleep we made our way down for breakfast. We were offered a seat in the dog friendly conservatory or in the restaurant. We went for the conservatory which had lovely views and it meant we got to look at some well-behaved doggos napping next to their owners (very cute!).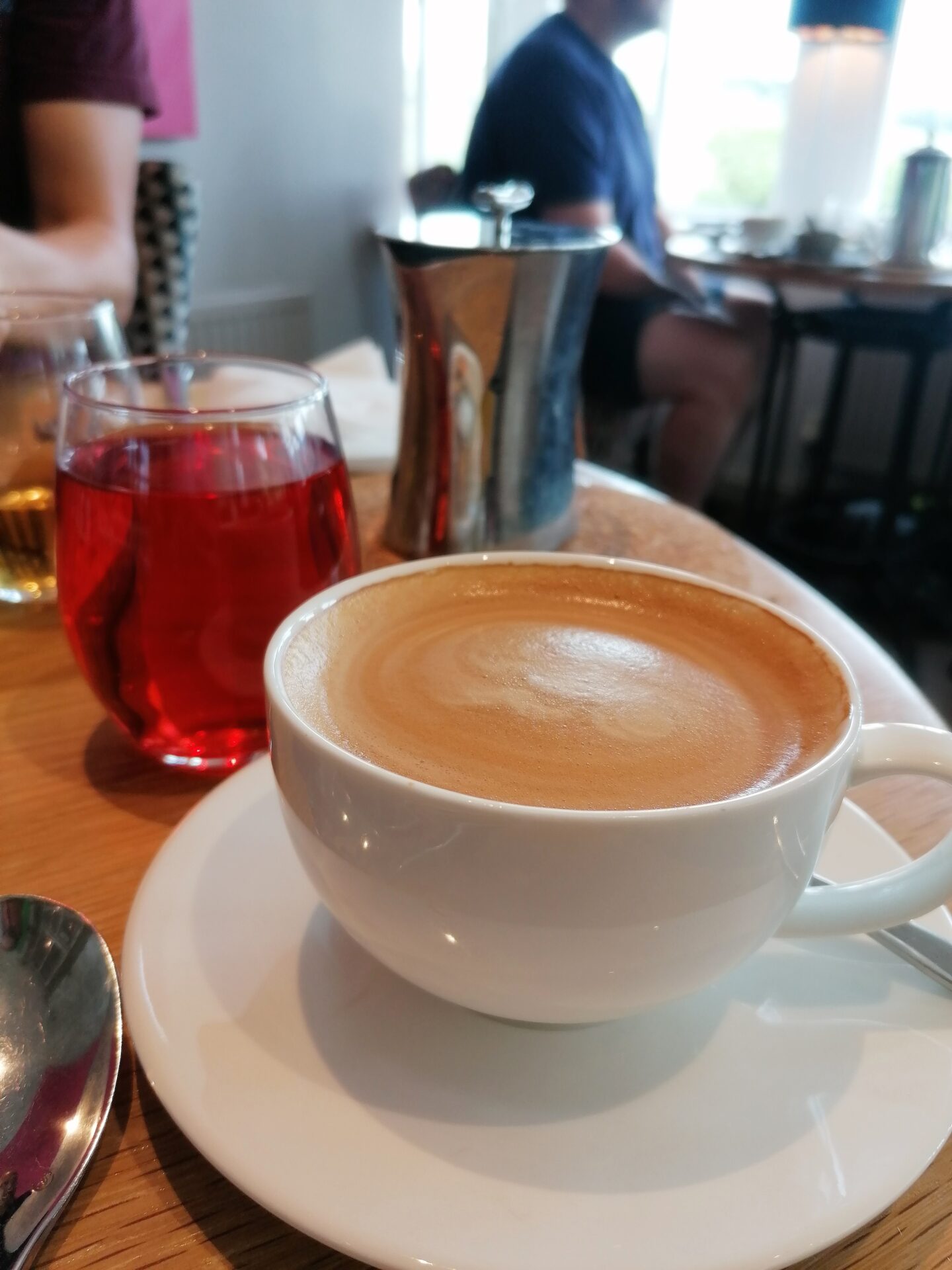 Mr B had an excellent full English breakfast which used local Yorkshire produce, whilst I opted for the eggs royale which I'm pleased to report had perfect poached eggs.
Checking out of the Fell, Mr B and I both agreed we had another wonderful stay at one of the Devonshire properties. Friendly service, great location, excellent food and pure relaxation.