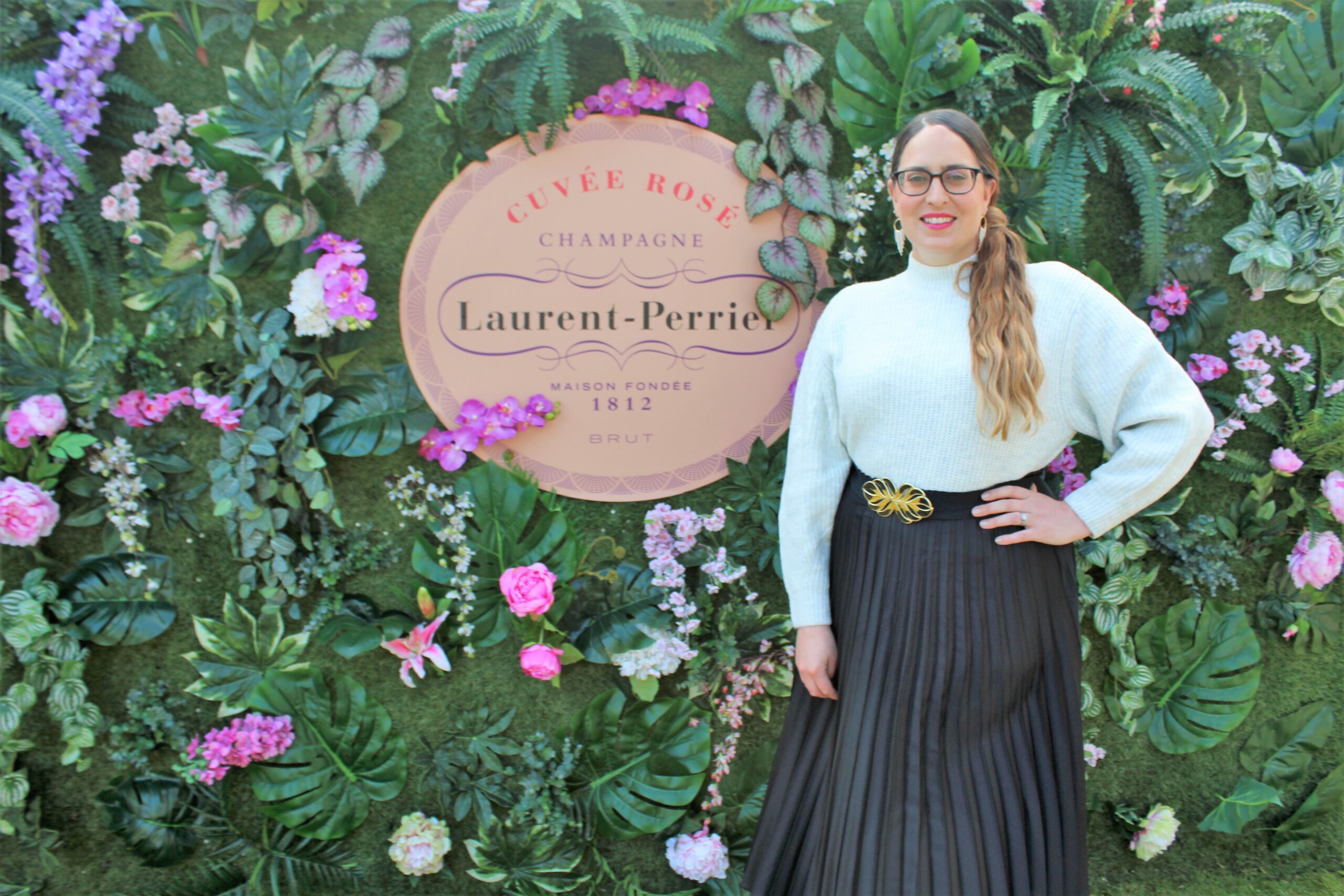 Our first restaurant experience in nearly six months is certainly one we will remember for a long time to come, as this was not just any ordinary restaurant with a few tables and chairs outside.
We visited the picturesque Cavendish Hotel in Baslow to dine at their Laurent-Perrier champagne & seafood terrace and it was every bit as fabulous as I was expecting!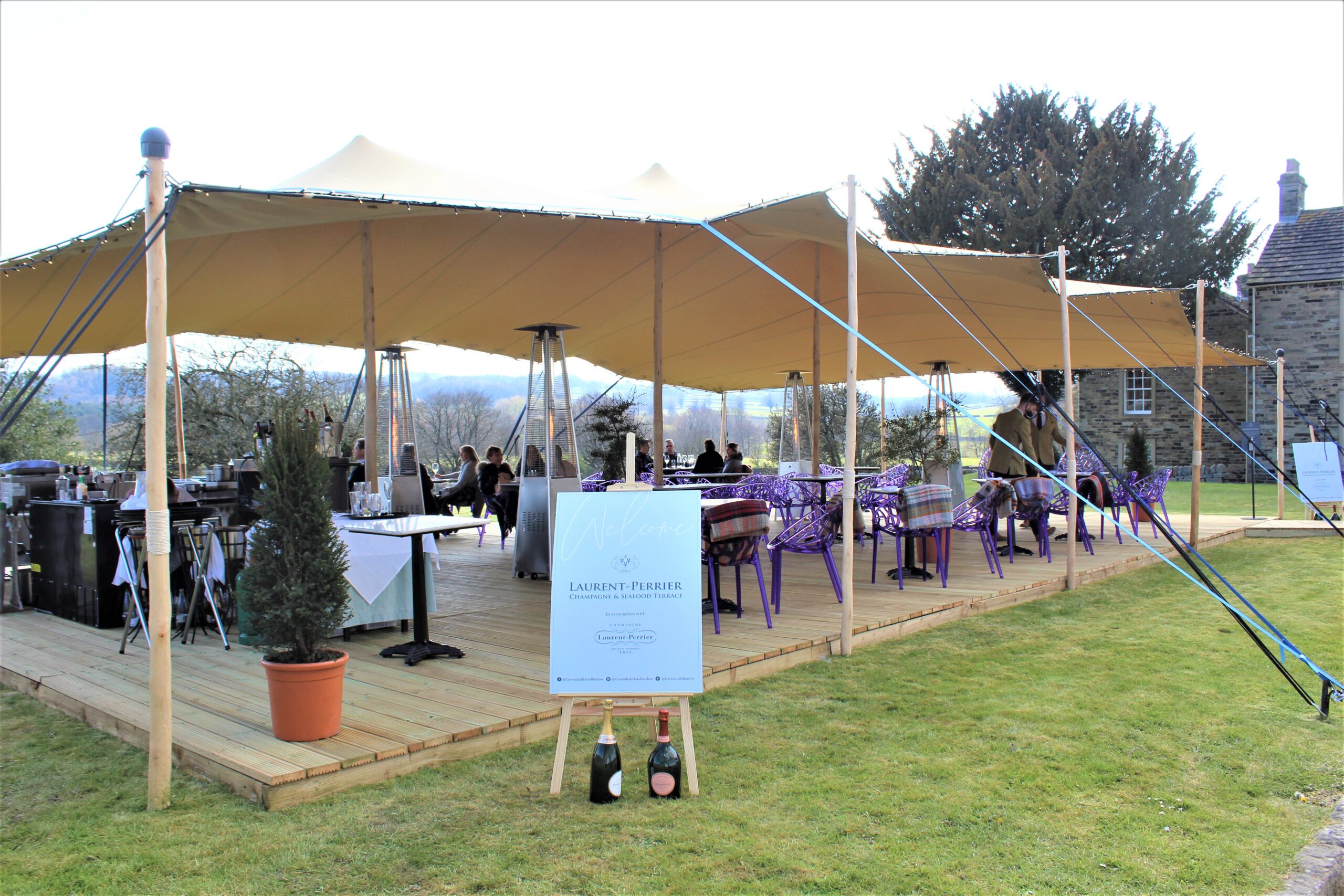 Adorning the gardens of the hotel is a stretched canvas with picture perfect views over the Chatsworth Estate. Of course we never know what the British weather is doing so the Cavendish have done what they can to try and keep guests cosy and warm by putting heaters under the canvas and placing a blanket on the back of every chair. I definitely recommend layering up. When we arrived it was cloudy but then the sun kindly made an appearance so it was warm enough to de-coat and pop the sunnies on!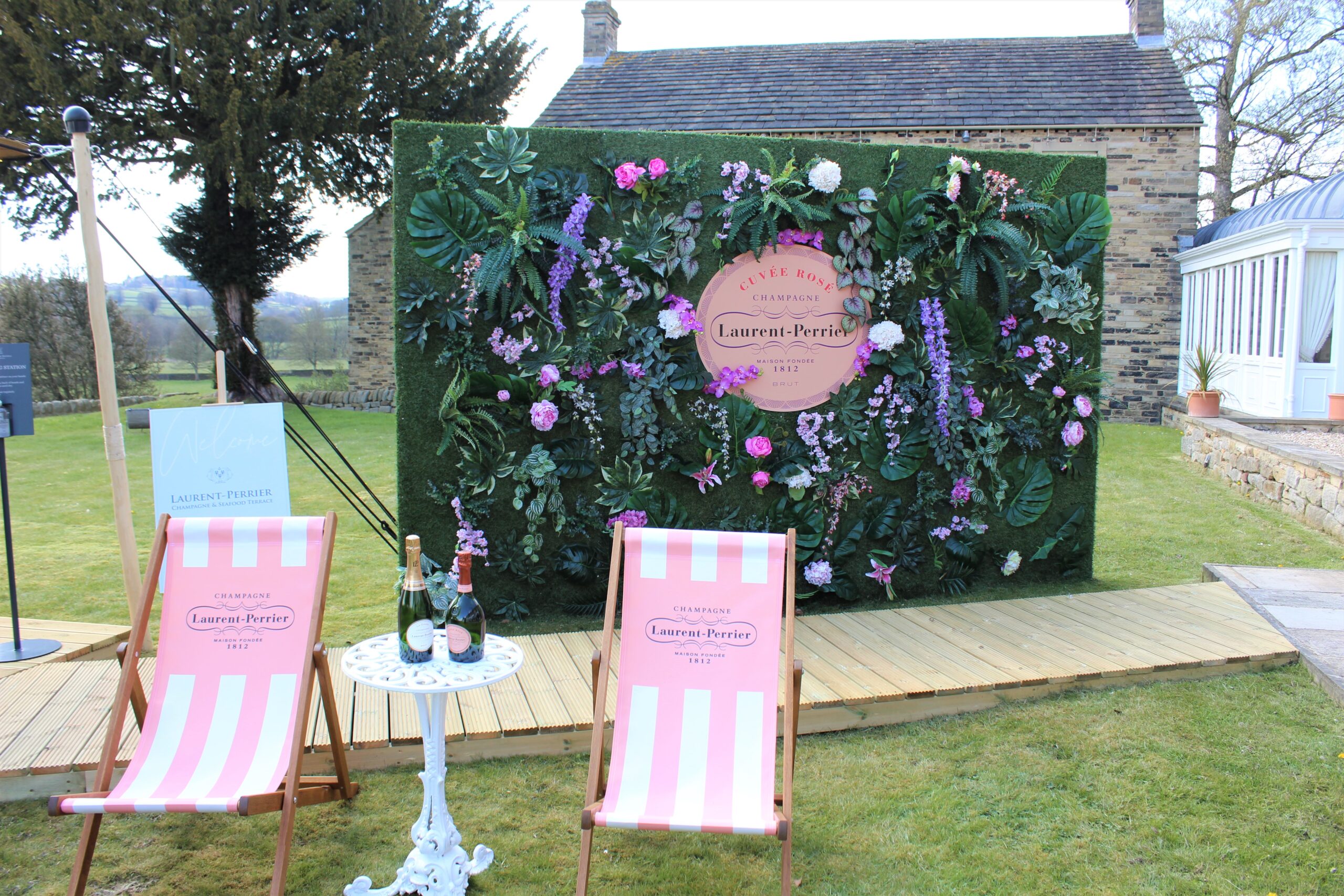 We were warmly welcomed and chose to start our afternoon with a glass of Laurent-Perrier while we had a look at the menu. With lots of wonderful seafood dishes taking our fancy we decided to order a starter each and then a few main dishes to share and if we had enough room to finish with a pud (although who were we kidding, we always have room for pud!).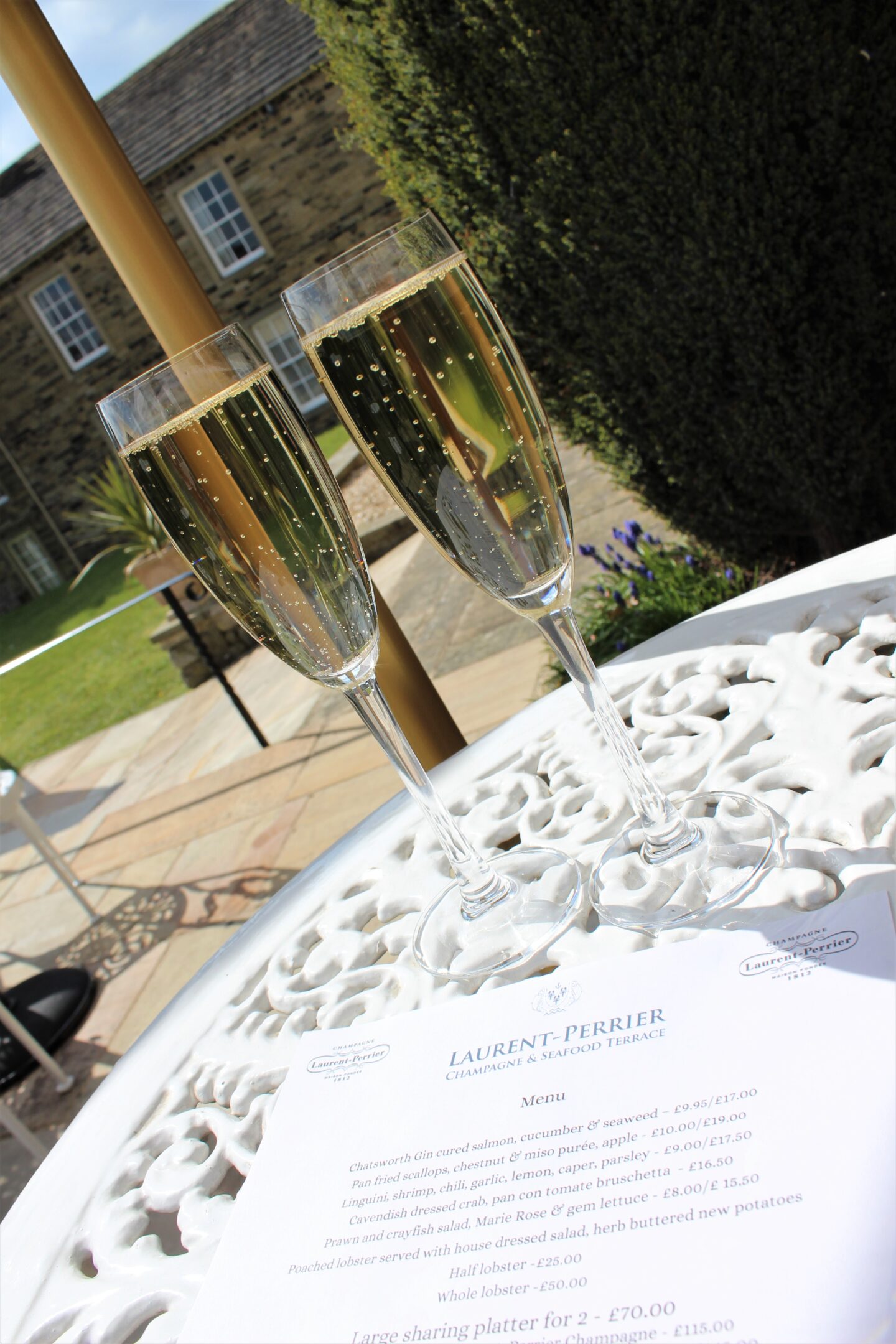 We had the perfect table with uninterrupted views over the beautiful Chatsworth Estate and we didn't have to wait long for our delicious starters to arrive!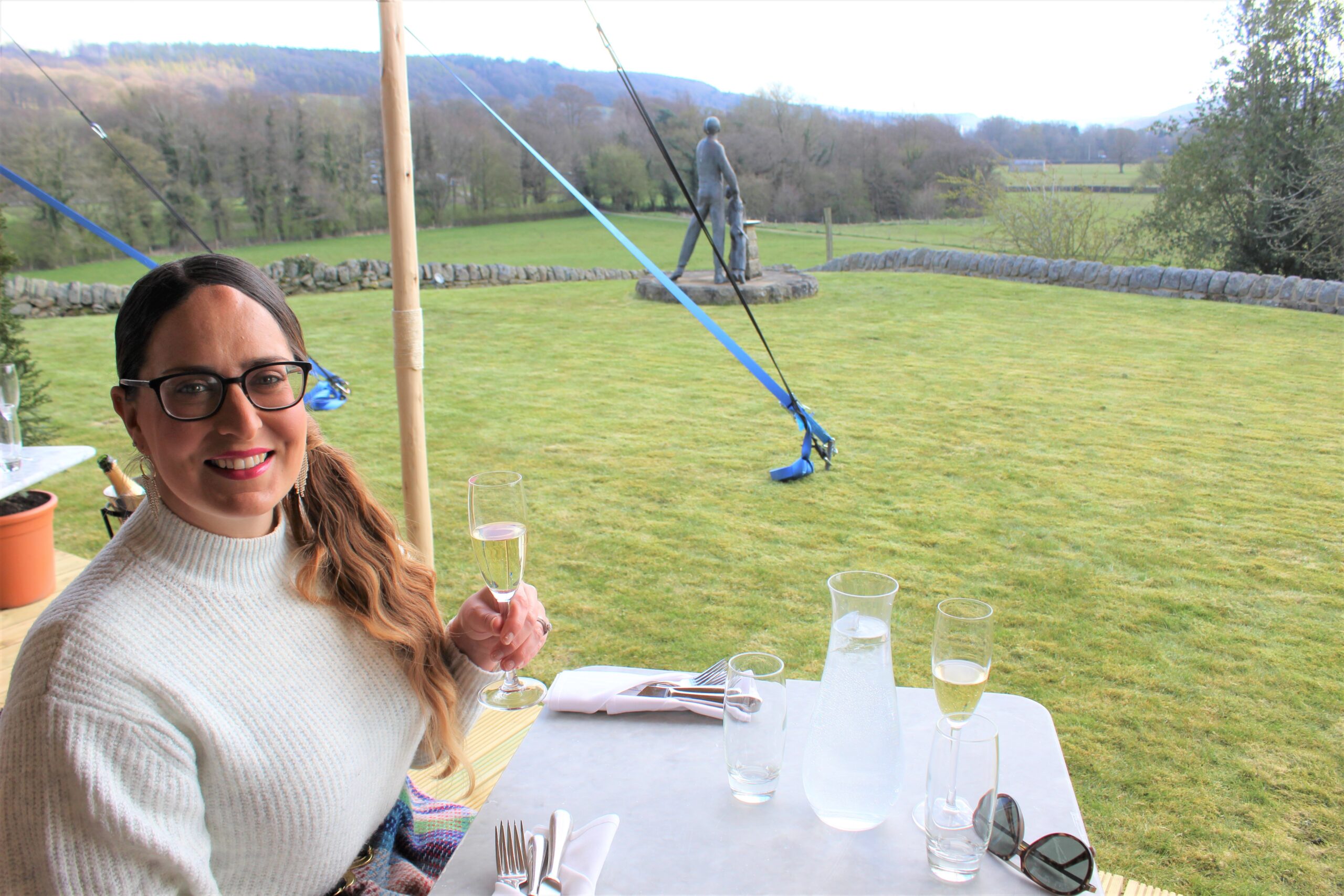 The menu really is a seafood-lover's dream. It took Mr B and I a while to decide what to have but if I do say so myself I think we made good choices!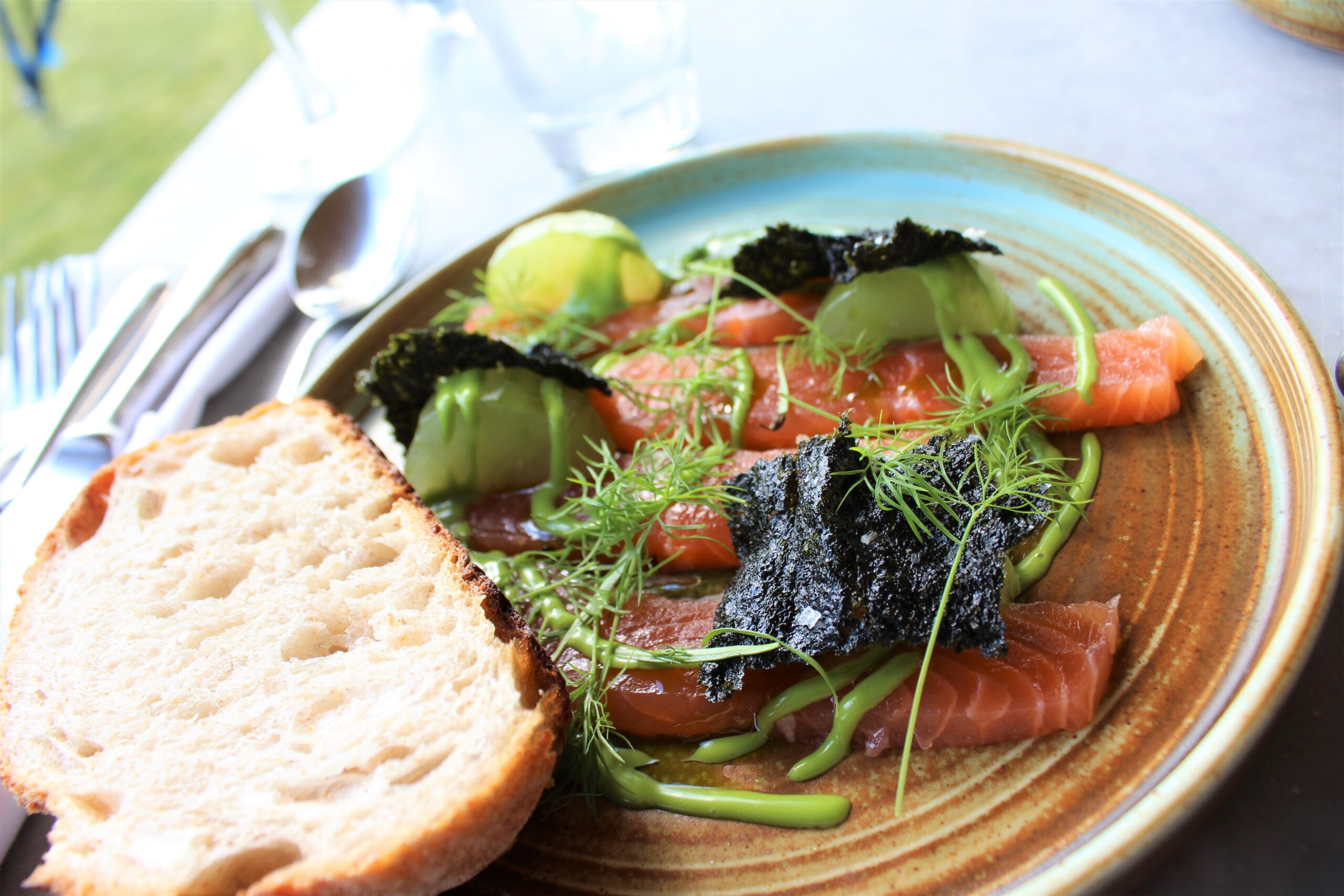 For my starter I opted for the 'Chatsworth Gin cured salmon, cucumber & seaweed'. There were four generously sliced pieces of salmon. The lovely fatty cured salmon was beautiful and fresh and the seaweed added a lovely crunch with freshness from the cucumber. It came with a nice chunk of sourdough which is always appreciated for mopping up leftover sauce which I never want to waste!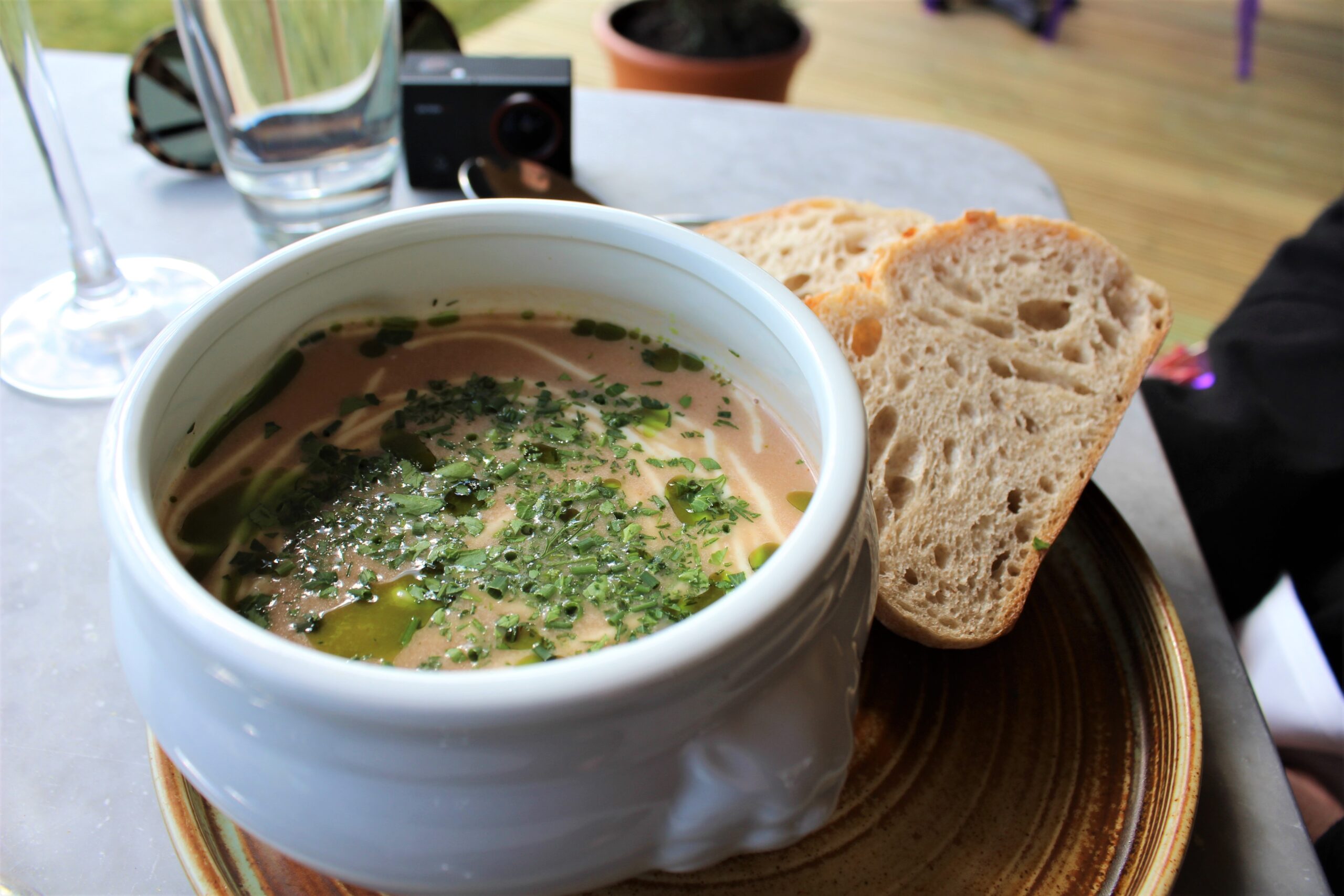 Mr B had the daily special of fish soup, which also came with that lovely fresh sourdough. The soup was full of flavour and without meaning to sound like Gregg Wallace on MasterChef, eating the skillfully made soup was like getting kissed by a great big sexy sea monster!
So after two delicious starters we were definitely looking forward to our mains. We ordered a selection of three to share and were really in for seafood feast!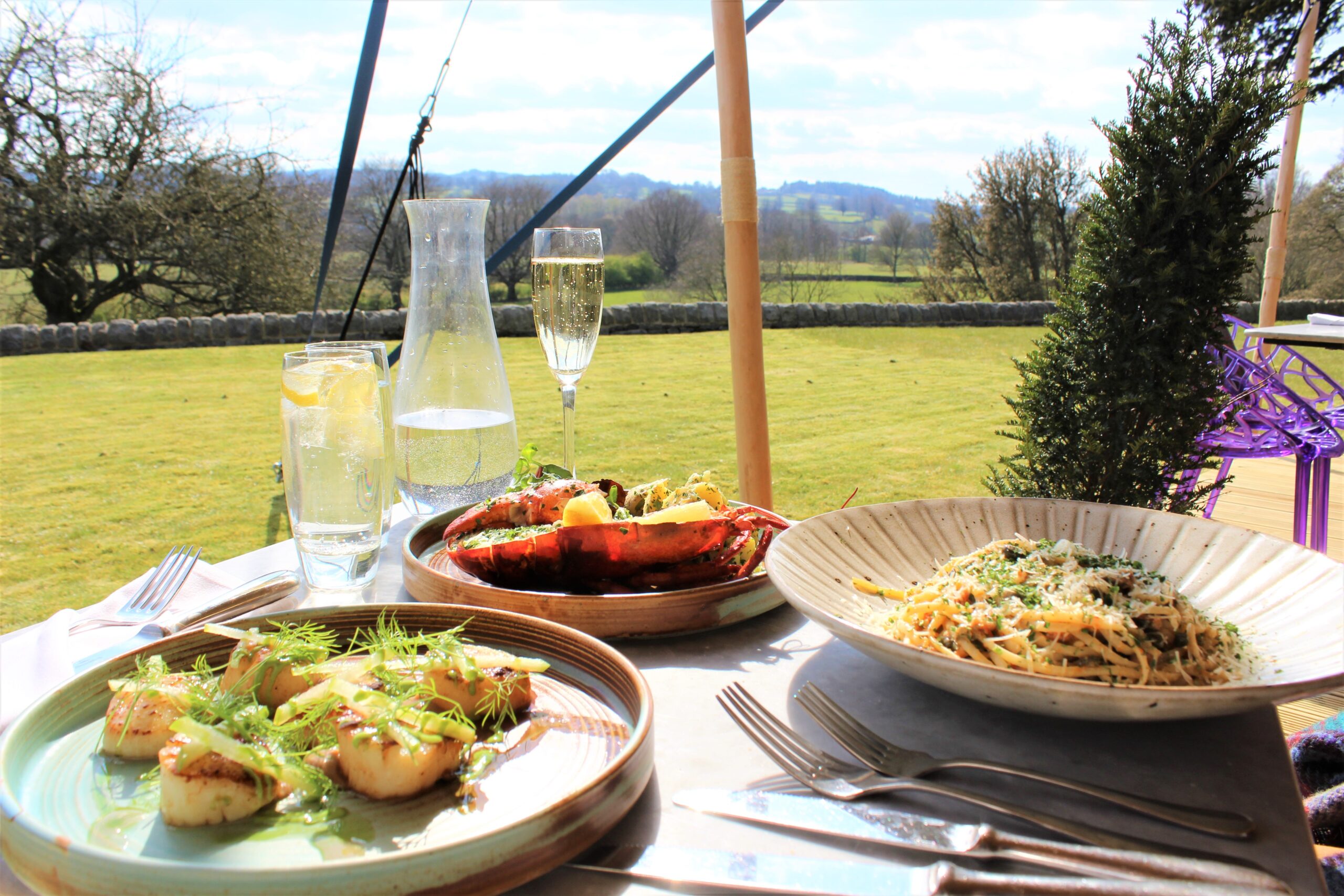 As soon as my eyes saw the scallops it was a no-brainer that was going to be on our order. They are without doubt my favourite shellfish. The dish was 'Pan fried scallops, chesnut & miso puree, apple' – the scallops were lovely and plump and beautifully caramelised on the outside, cooked to perfection! The puree added a lovely contrast of flavour against the sweet scallops.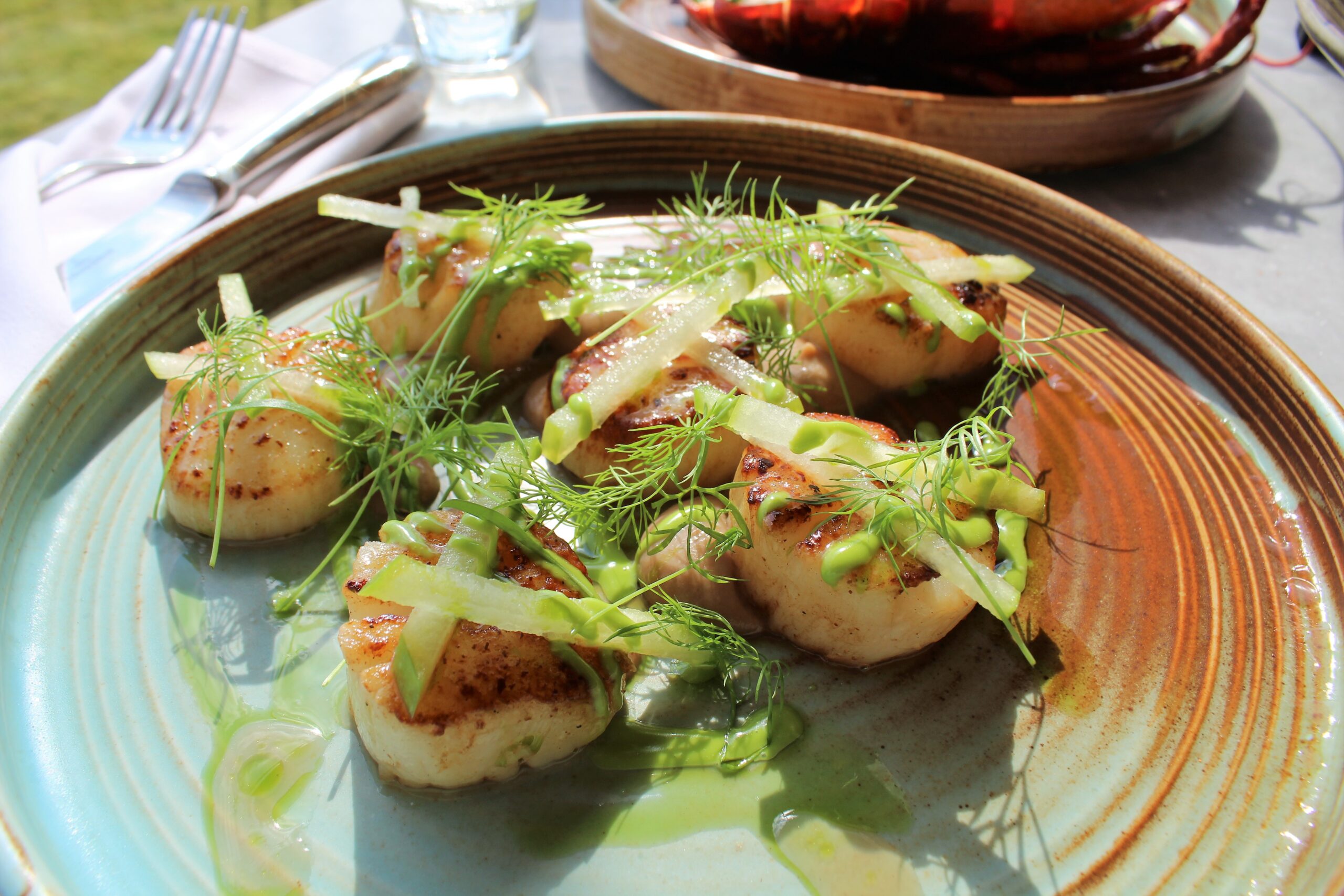 Our next dish was 'Linguini, shrimp, chili, garlic, lemon, caper, parsley'. Mr B and I are both huge lovers of pasta and often find it is tastiest when done simply with quality ingredients and that is what this dish screamed at us. There was a good amount of shrimp with a perfect hit of lemon, subtle chili and nice amount of garlic, and the tangy and salty capers.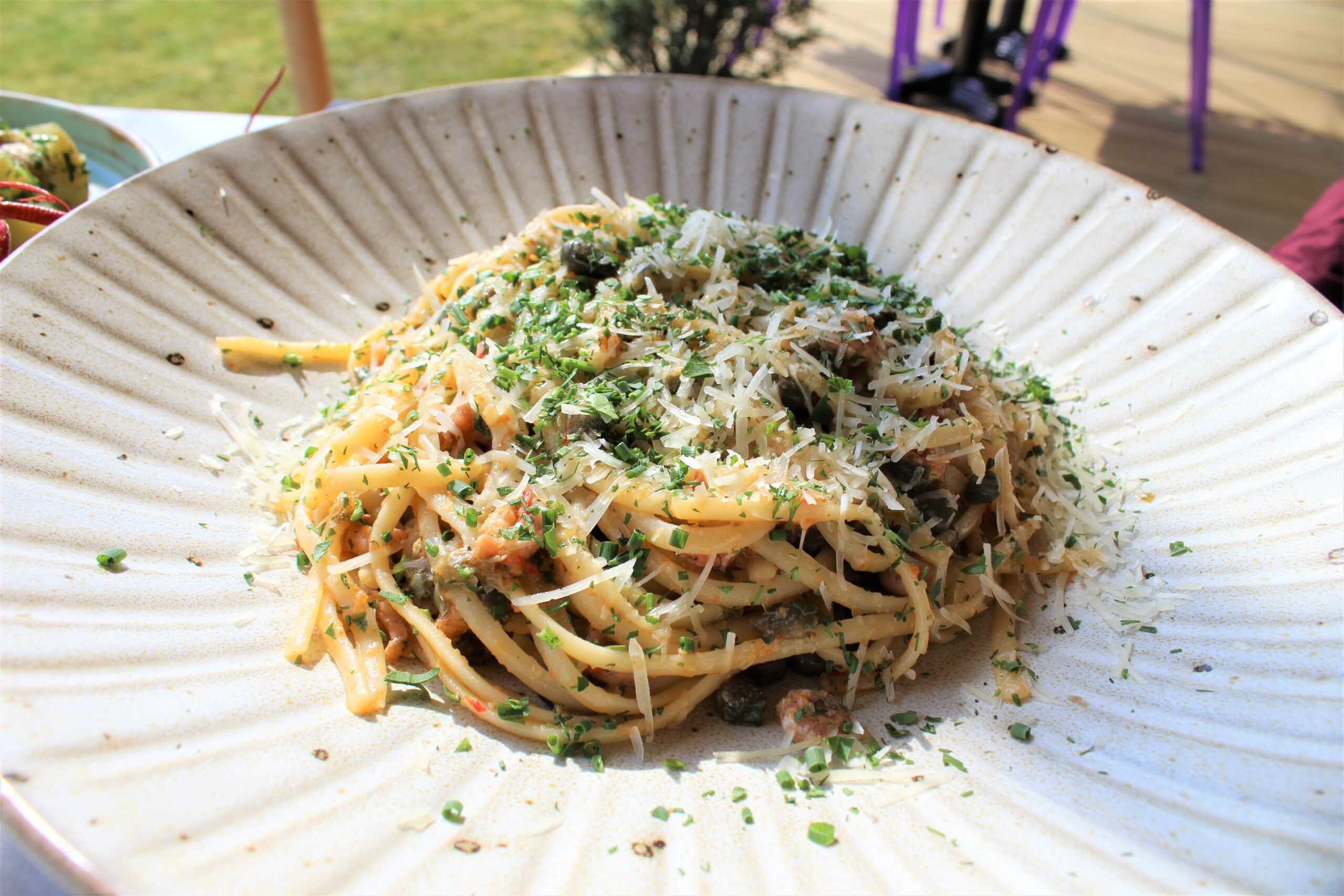 The last dish we shared was the 'Half poached lobster served with house dressed salad, herb buttered new potatoes'. Mr B loves lobster like I love scallops! The thick meaty, sweet flesh of the lobster was soft and so tasty with a squeeze of lemon over the top – it had such a wonderful fresh taste.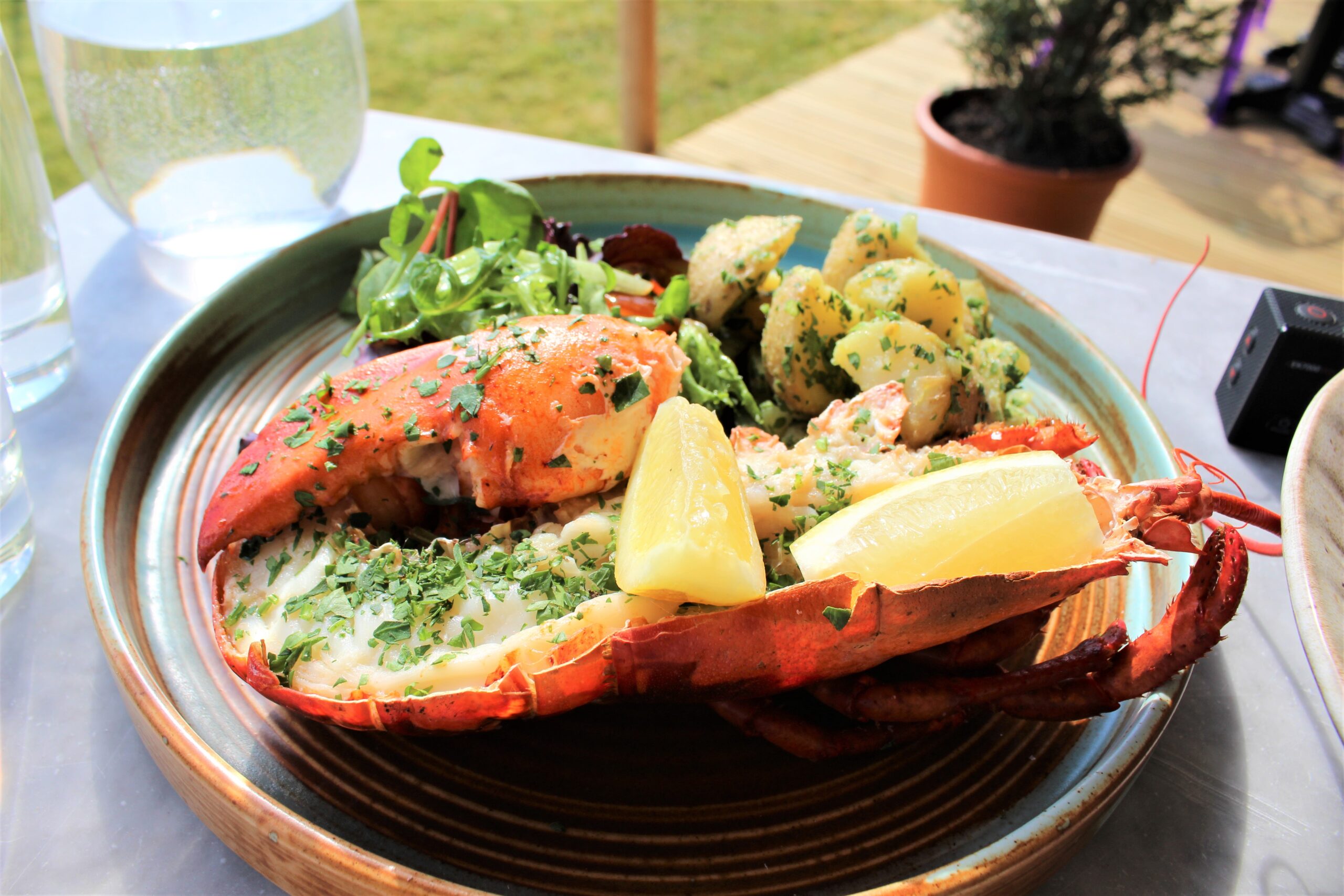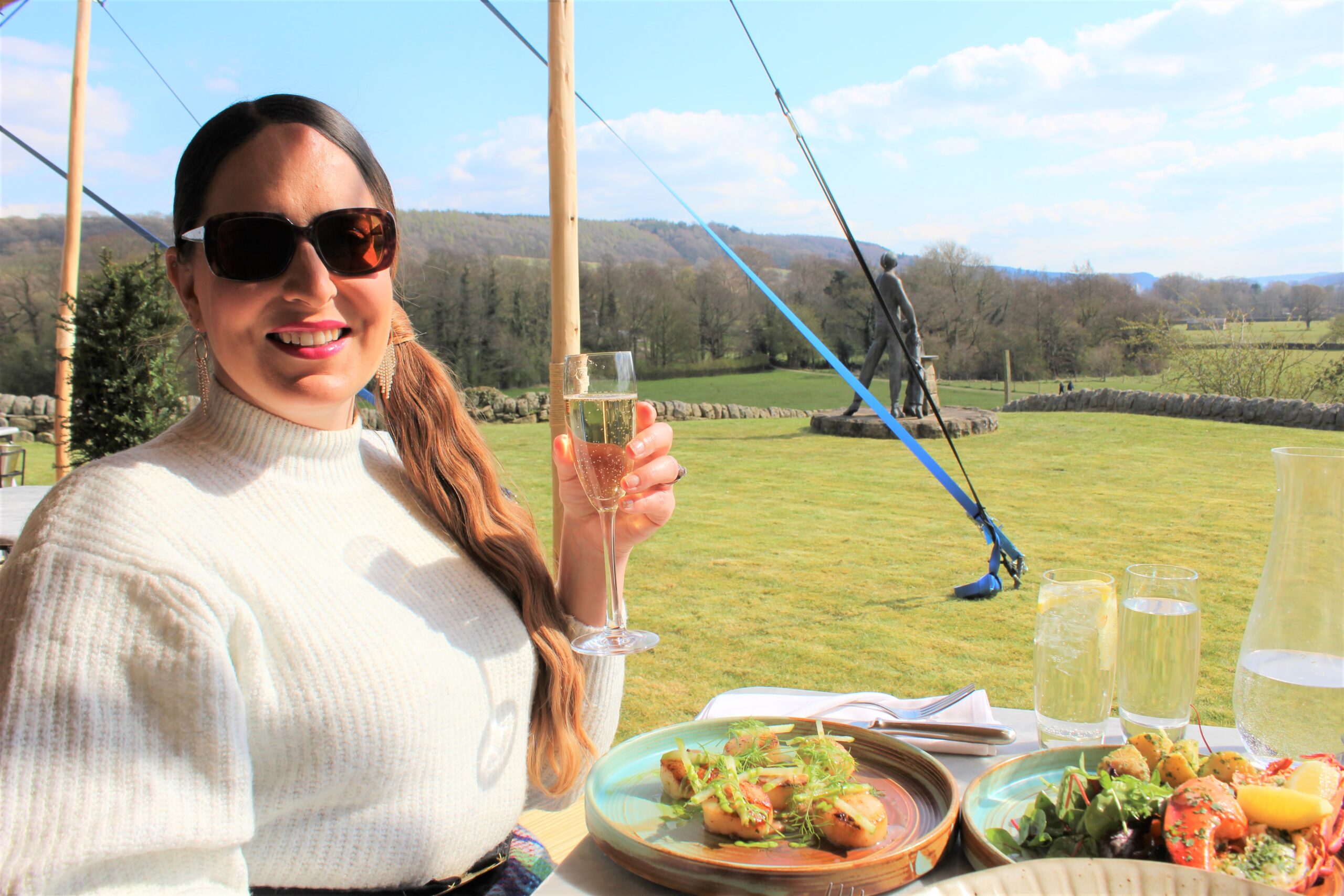 Of course we had room for dessert! For me it was the 'Chocolate and hazelnut cheesecake'. Oh my gosh it was wonderful, a dessert which I'm pretty sure was made for me! It was chocolaty, rich, yummy and had a lovely combination of textures.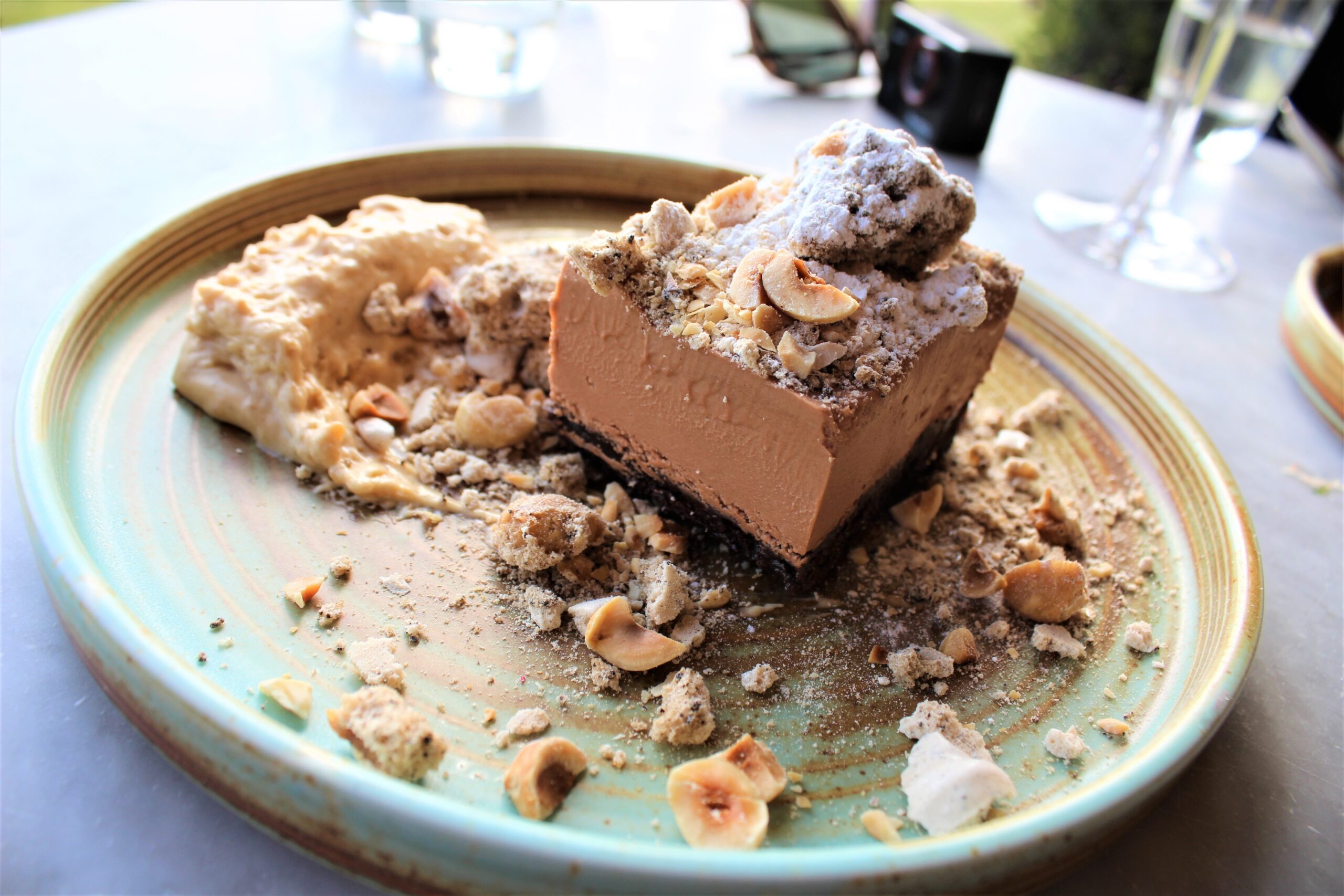 Mr B opted for the 'Lemon posset, blueberry meringue, puree'. The refreshing, creamy lemon possett was encased in a white chocolate shell and had a very good balance of sweet and tart, and again a wonderful combination of textures.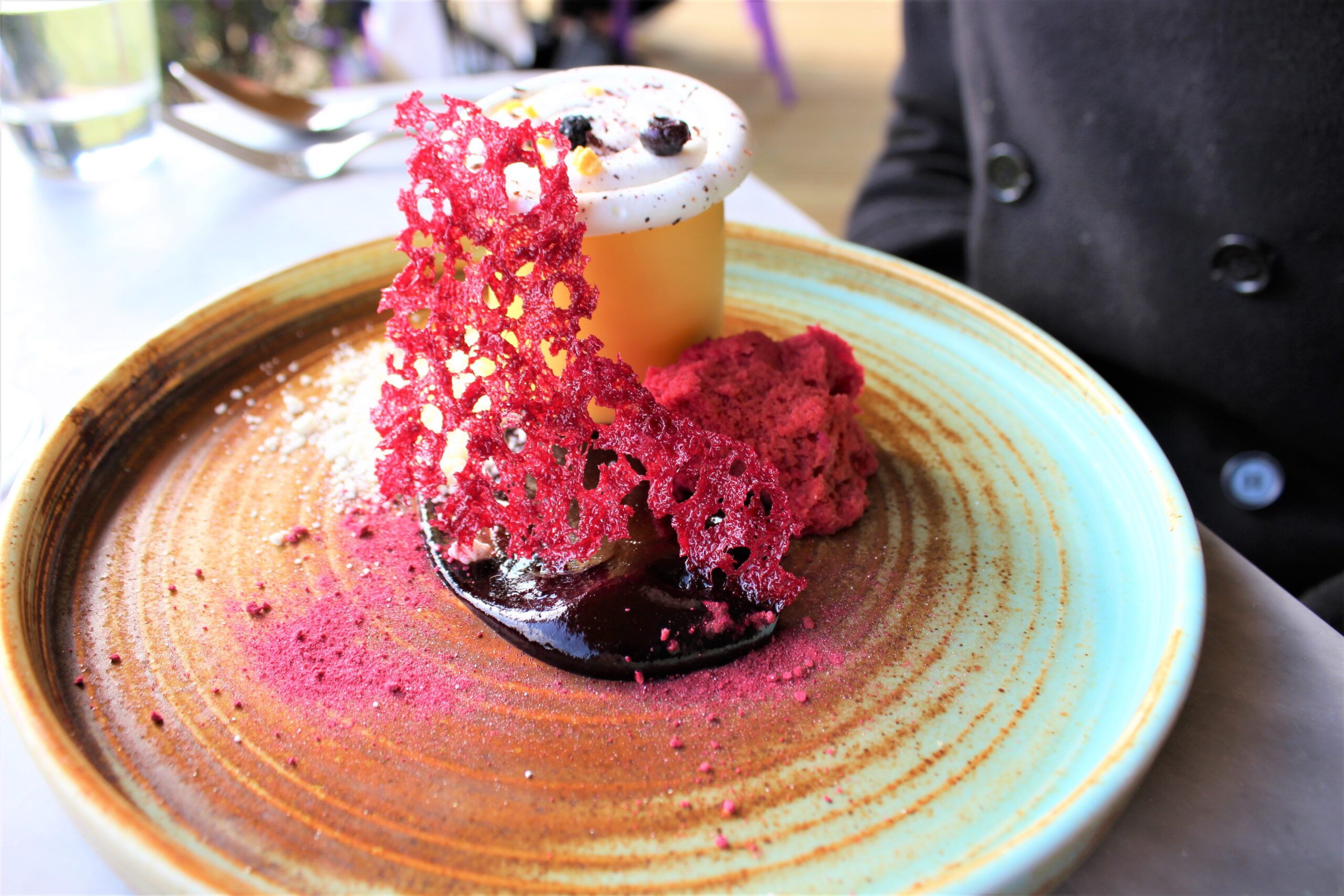 Finishing off with a latte we both sat with huge Cheshire cat grins on our faces. We may have waited 166 days until we could dine in a restaurant again since they shut, but boy did we pick one hell of a restaurant to break our restaurant dry spell!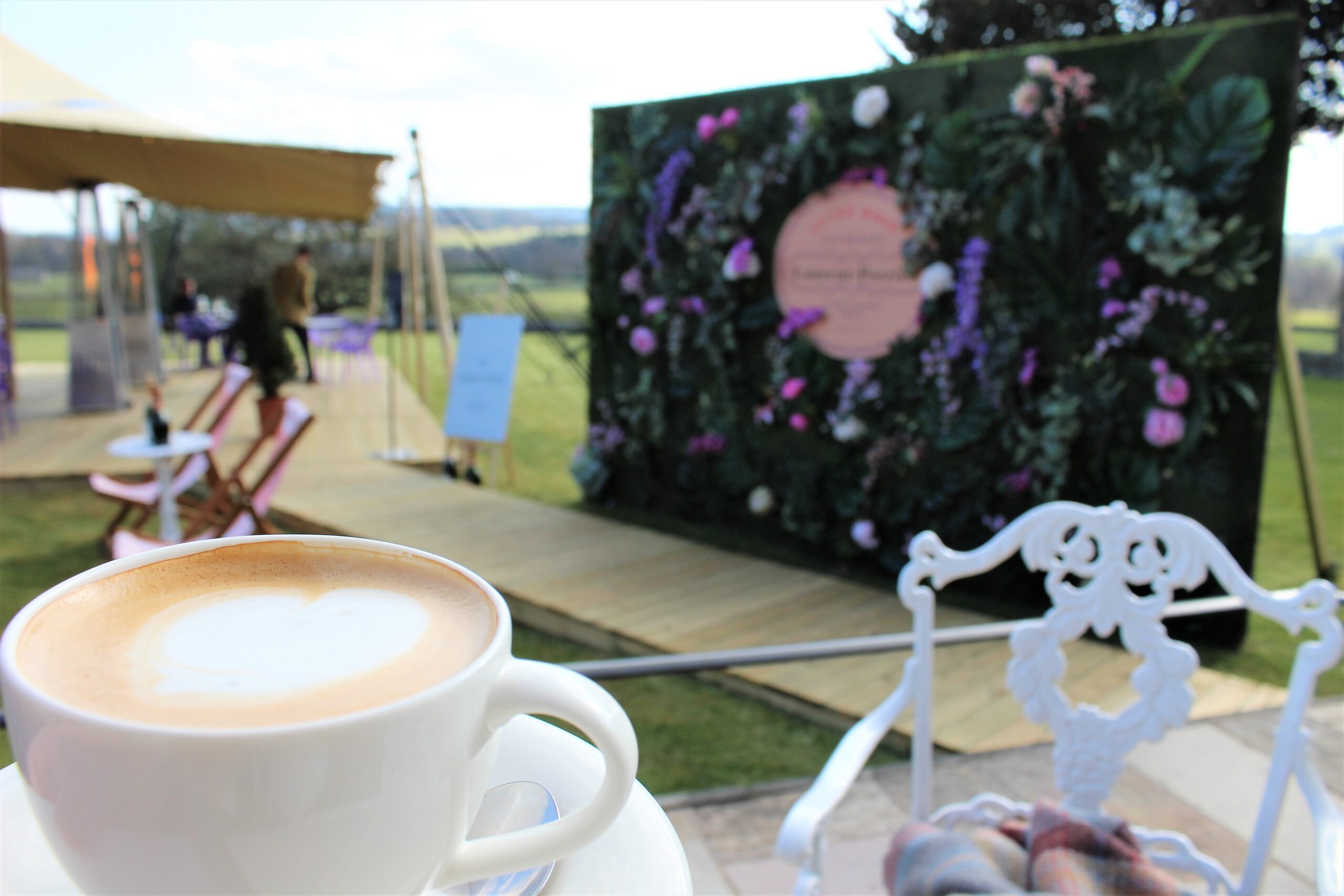 So grab your partner, call the girls or arrange a catch-up with the folks. The setting is perfect for any get-together and I promise you when that first glass of champagne touches your lips and you get the first bite of the fresh, delicious seafood, the thoughts of lockdown and Covid will disappear and all you will be lost in the beautiful surroundings, friendly relaxed service and top quality food and drink!