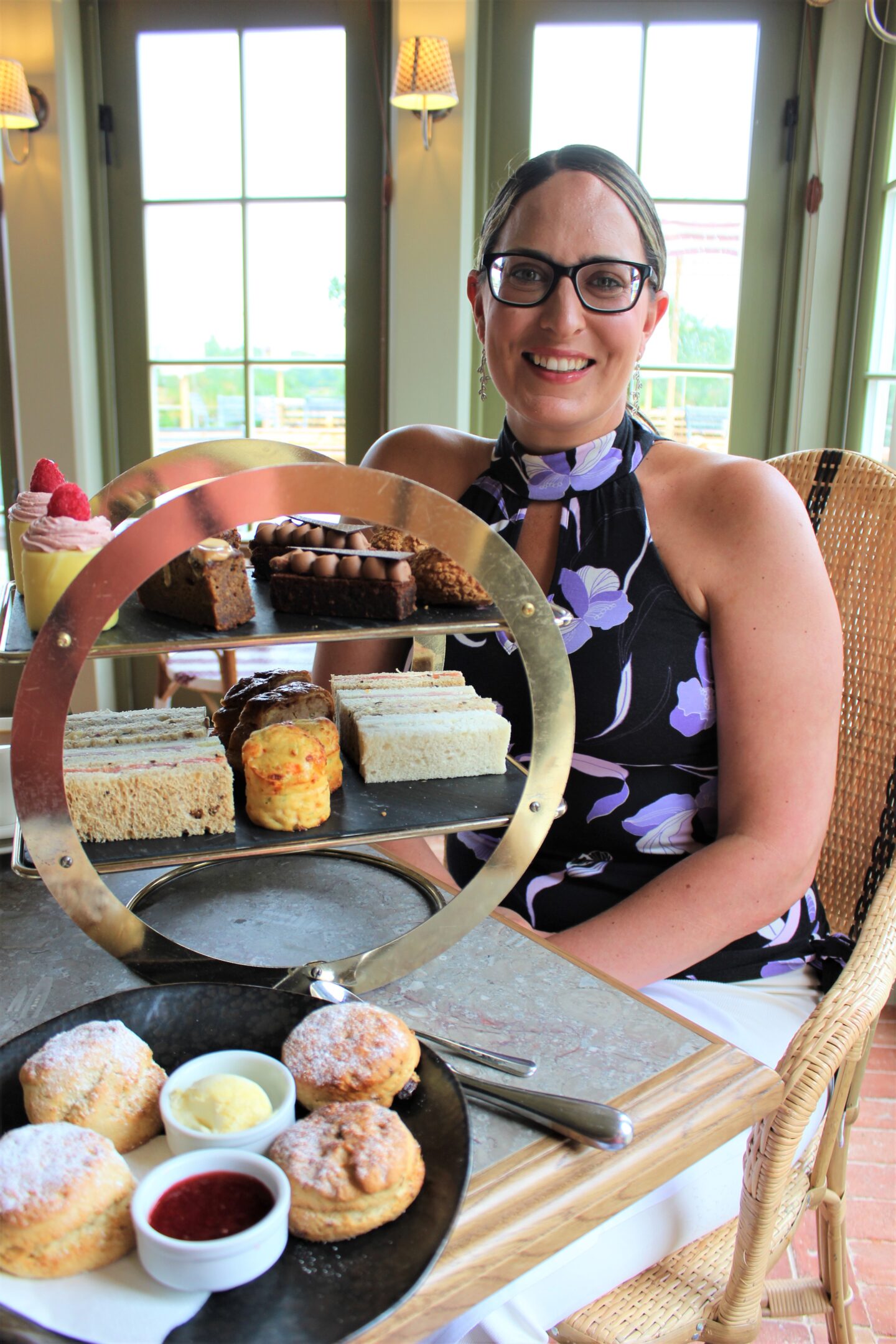 There are so many places to visit to enjoy afternoon tea, lots of different cafes and restaurants have it on their menu. However, The Cavendish Hotel at Baslow are not new to afternoon tea, they have been serving it for years and have perfected the luxury afternoon tea experience.
We enjoyed ours in the hotel's new Garden Room, but afternoon tea can also be taken in their 3 AA rosette restaurant. Even though we were 15 minutes early, our table was ready and waiting for us. The service, as always when we have visited The Cavendish, was welcoming and friendly.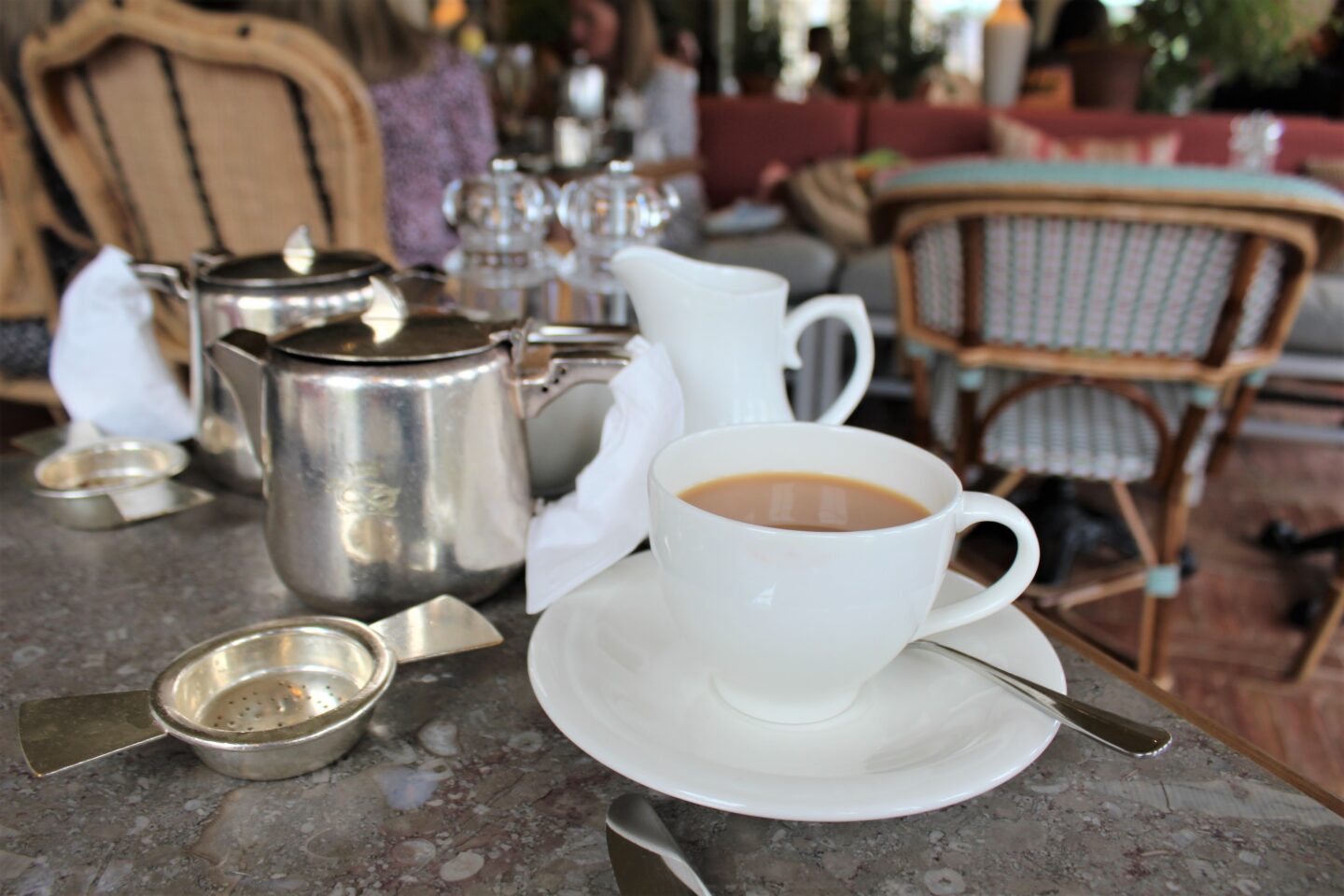 I really don't know why I eye up the tea menu every time – for me it is always going to be the English breakfast blend. I'm very predictable when it comes to my tea! However, for those a little more adventurous, like Mr B, there are 10 blends of loose leaf tea on the menu, all of which are supplied by a local award-winning tea merchants.
One of the best parts (second to the actual eating) has to be when the afternoon tea stand is placed down in front of you full of wonderful delights!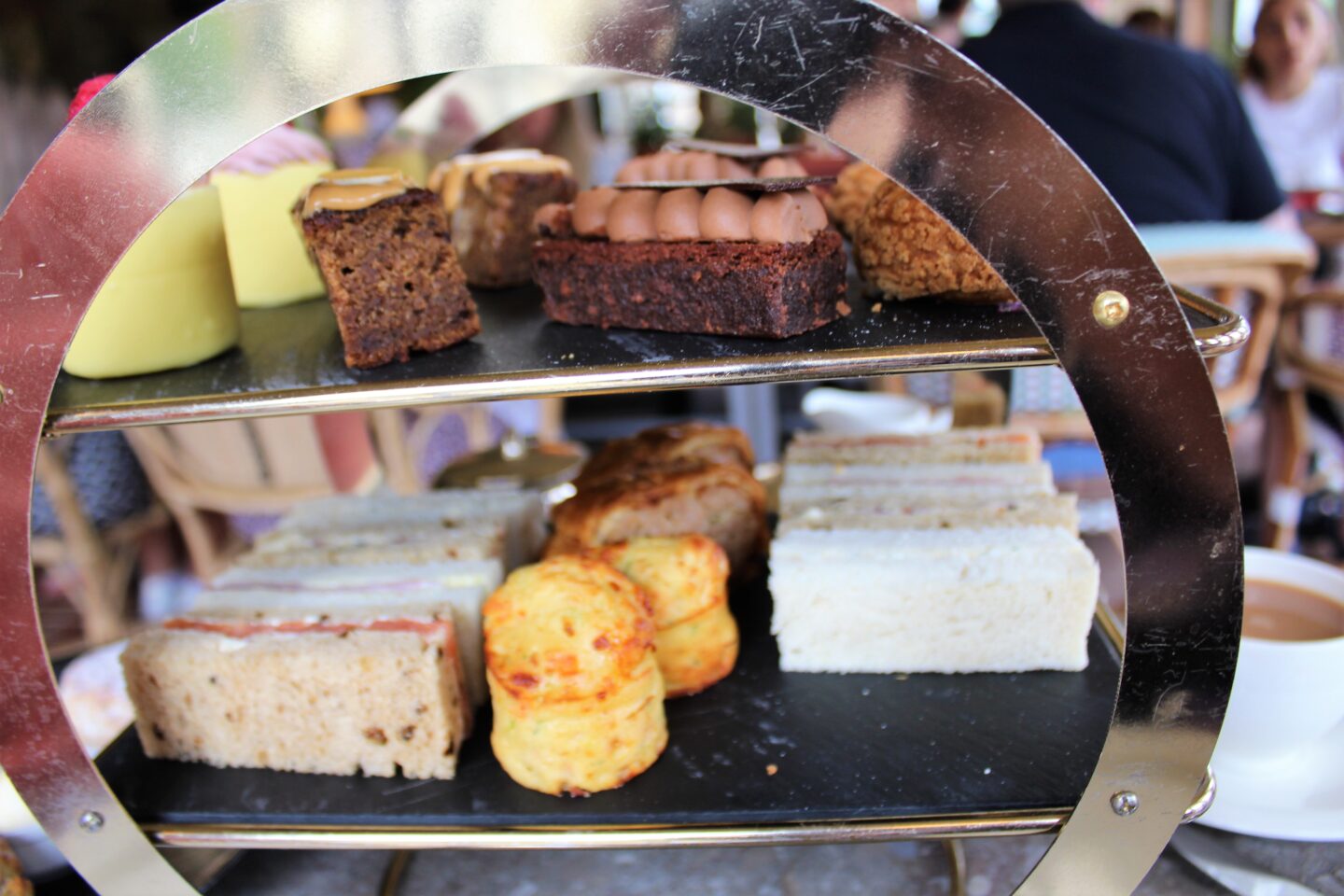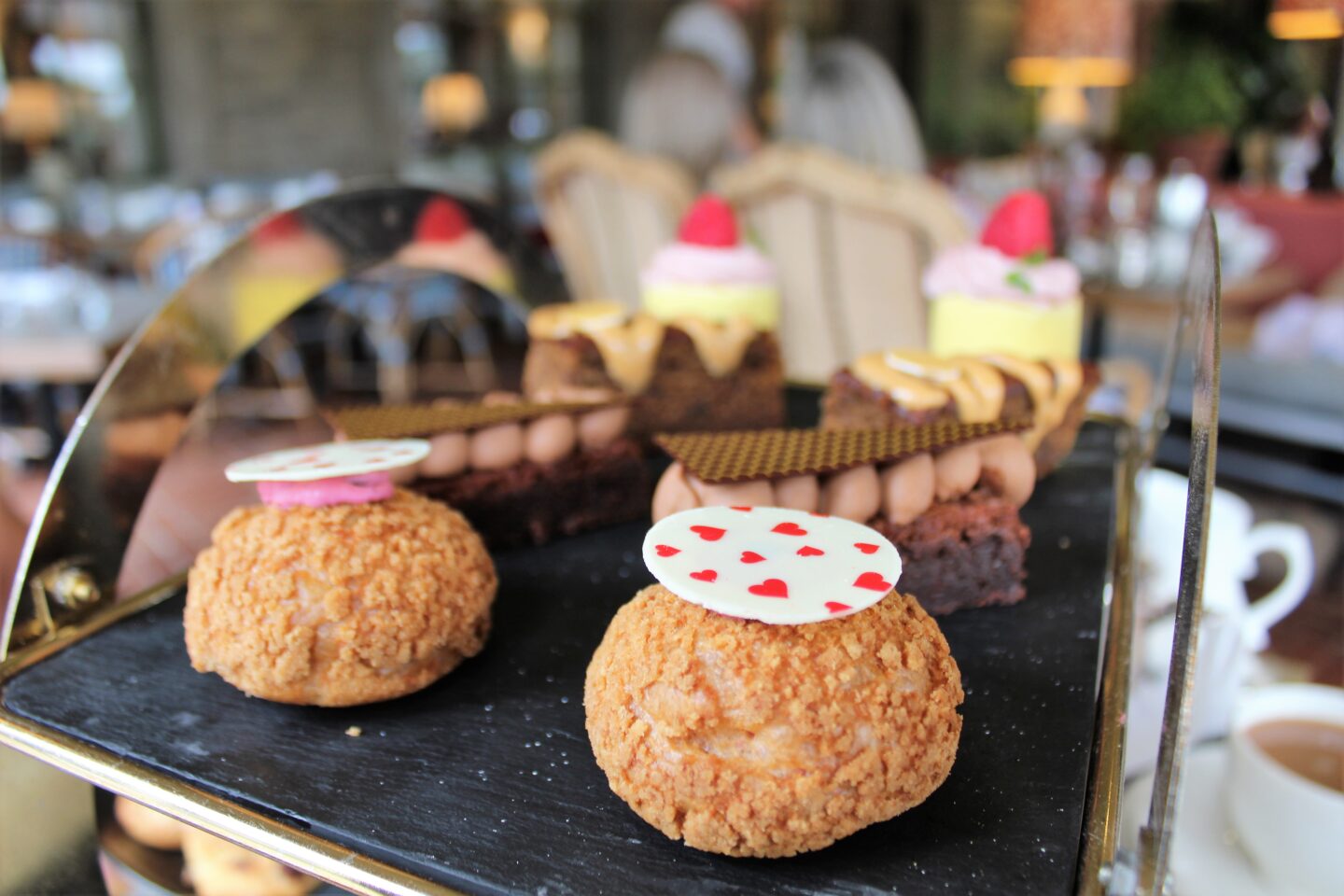 The perfectly prepared sandwiches came with four different fillings which were smoked salmon and crème fraiche, ham and mustard, cheese savoury and egg mayonnaise. All were very tasty and well filled. The smoked salmon was my favourite, purely due to my love of smoked salmon. I also really enjoyed the cheese savoury, a nice twist on the usual and basic cheese sandwich. The filling contained a finely-chopped mixture of cheese, red onion, pepper and chives.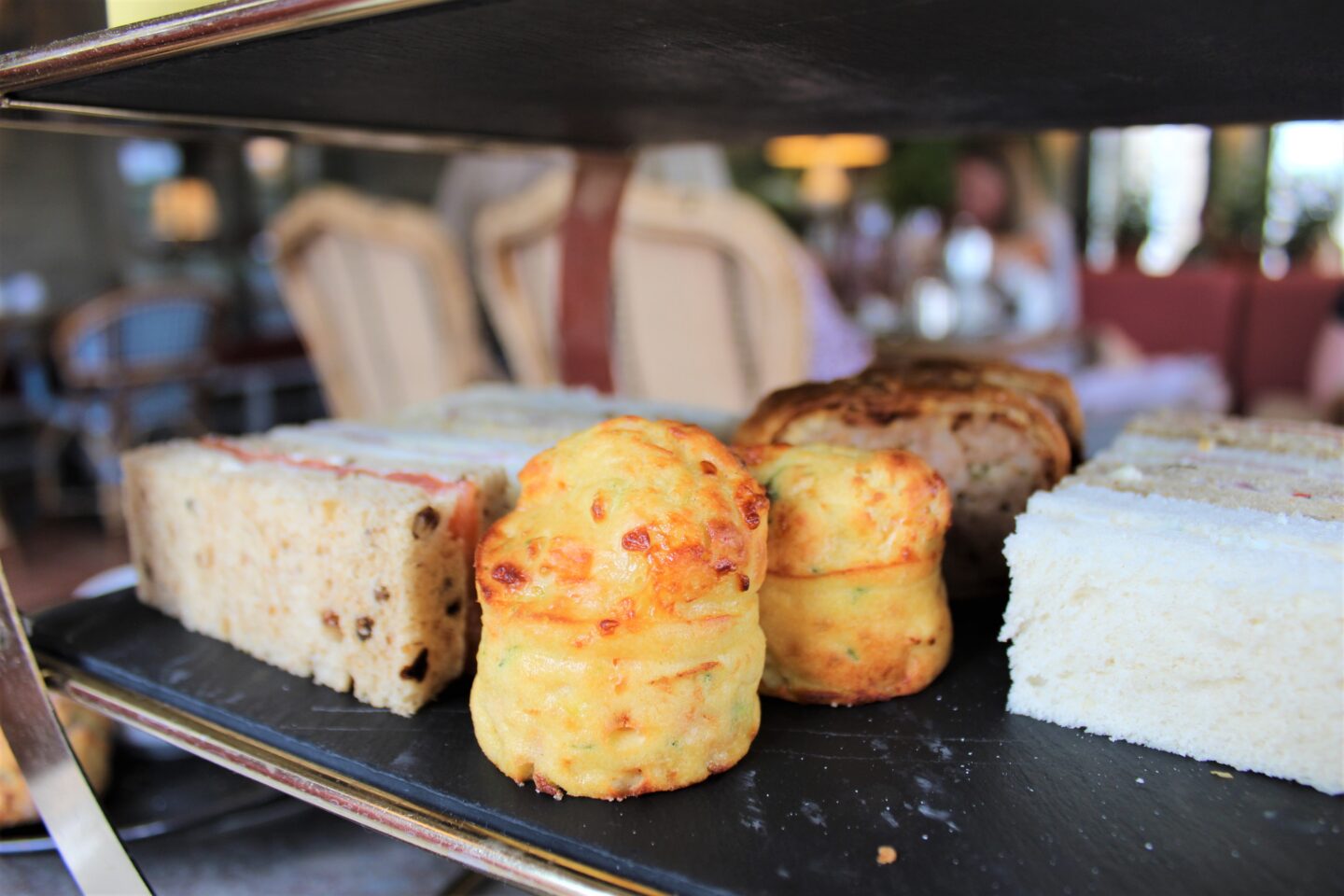 Mr B was delighted to see two more savoury options on the stand. The homemade sausage roll had a very generous meat-to-pastry ratio! It was still warm and the flavourful filling was encased in a lovely, buttery, flaky pastry. The second savoury was what I would describe as a 'quiche muffin' – it was nice and light and again had a lovely mixture of ingredients – egg, cheese and peppers, made even better by the fact it was served still warm.
My favourite part of any afternoon tea is the freshly-baked scones. At the Cavendish you get two homemade scones each, one fruit scone and one plain scone. They were served warm accompanied with clotted cream and homemade strawberry jam. They were perfect scones – light and fluffy – they were an absolute delight to eat.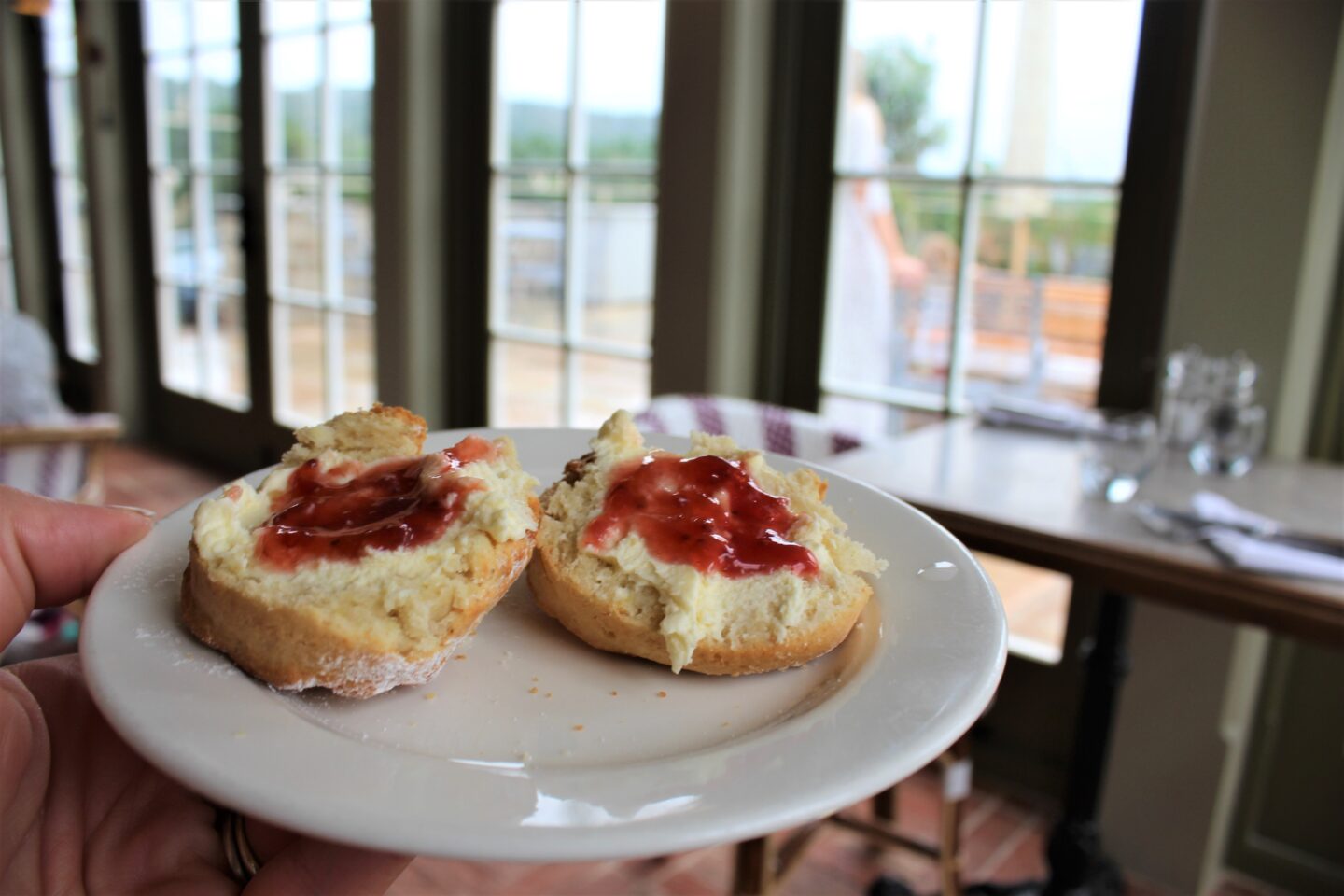 The sweet treats all looked extremely tempting. There was a sticky toffee cake with toffee sauce – the sponge was extremely light and moist and the sauce was a lovely sweet topping.
The Choux au Craquelin with a berry cheesecake filling had a wonderfully crisp exterior with tart centre. The contrast of sweet and tart worked well.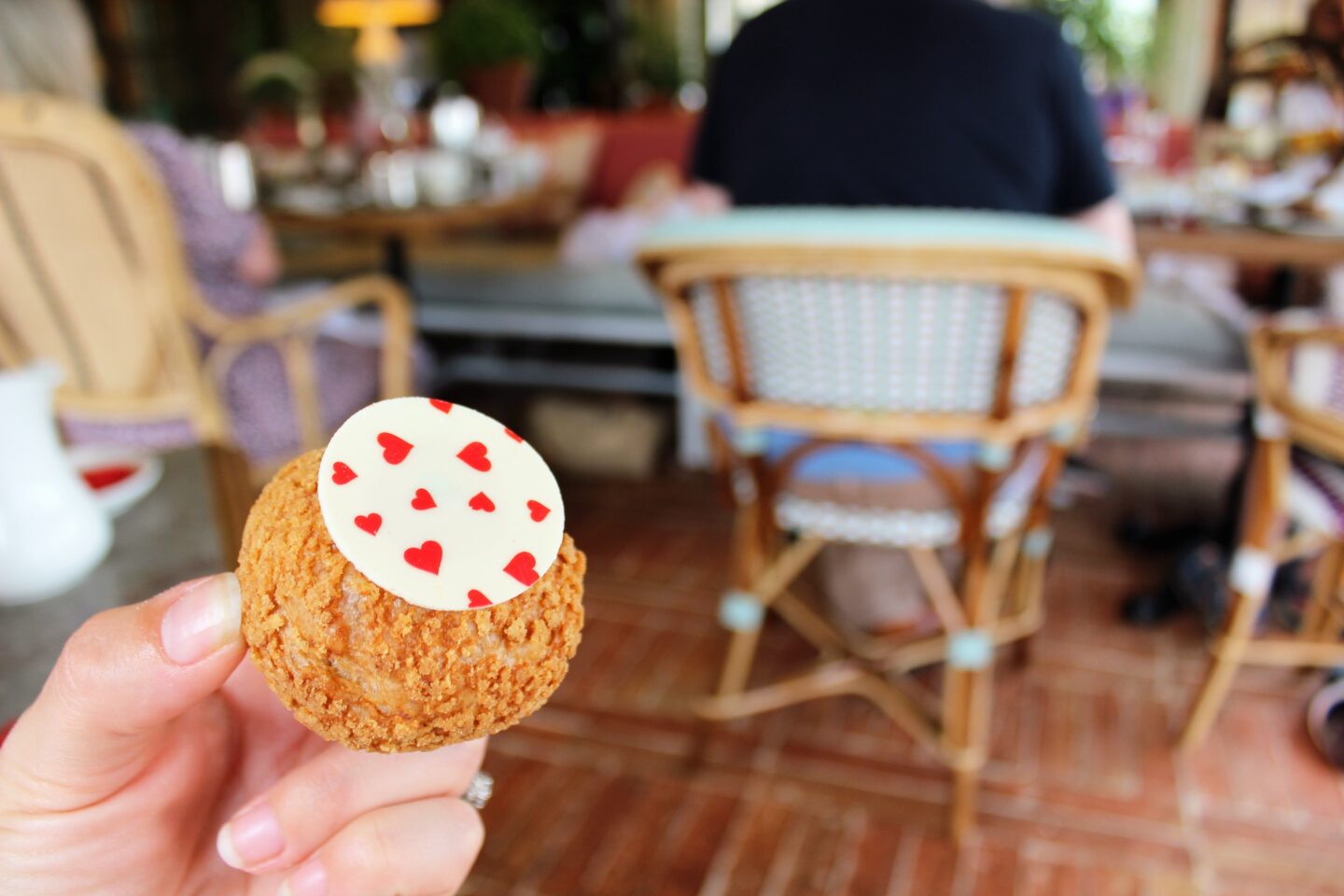 The chocolate brownie delivered everything a great chocolate brownie should – it was rich, dense and fudgy.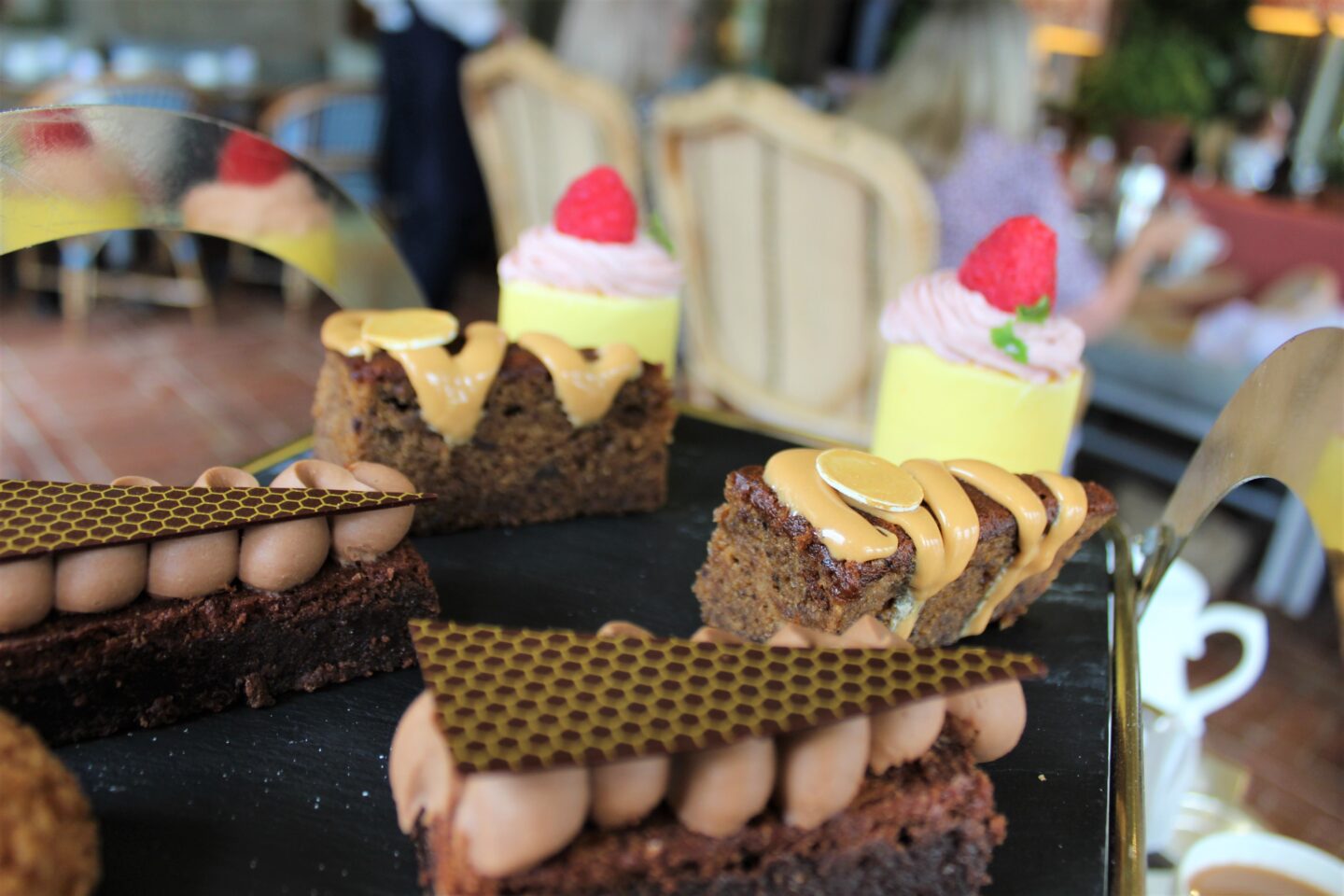 Lastly was the lemon posset encased in white chocolate topped with berry cream and a fresh raspberry. I loved the strong lemon flavour that this had – it was perfectly zesty which was balanced out by the sweetness of the white chocolate.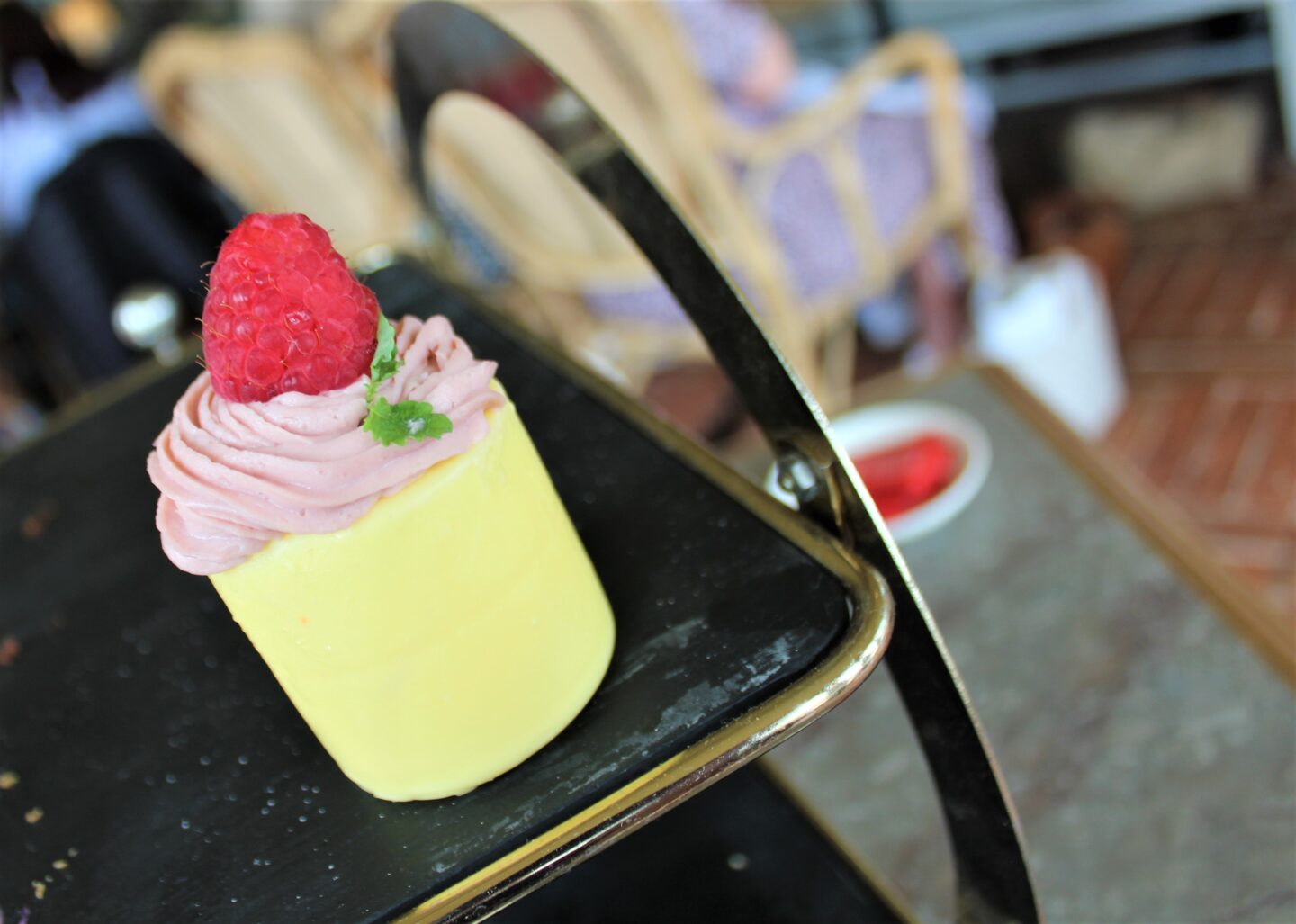 We both left absolutely stuffed and extremely happy. From the beautiful surroundings, lovely service, savoury additions, perfect scones and the delicious homemade cakes, it was a perfect afternoon tea.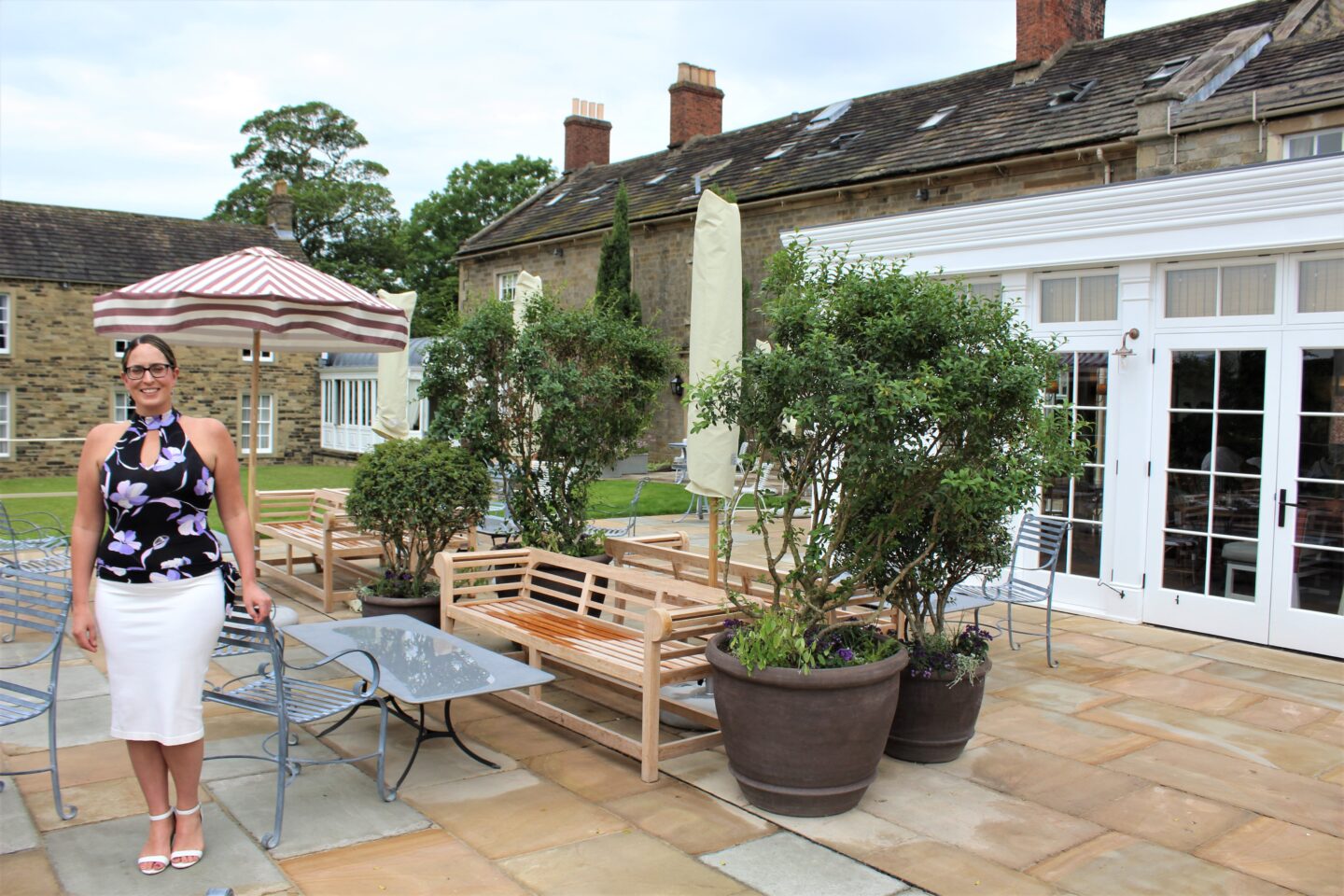 https://devonshirehotels.co.uk/cavendish-hotel-baslow/wine-dine/afternoon-tea/