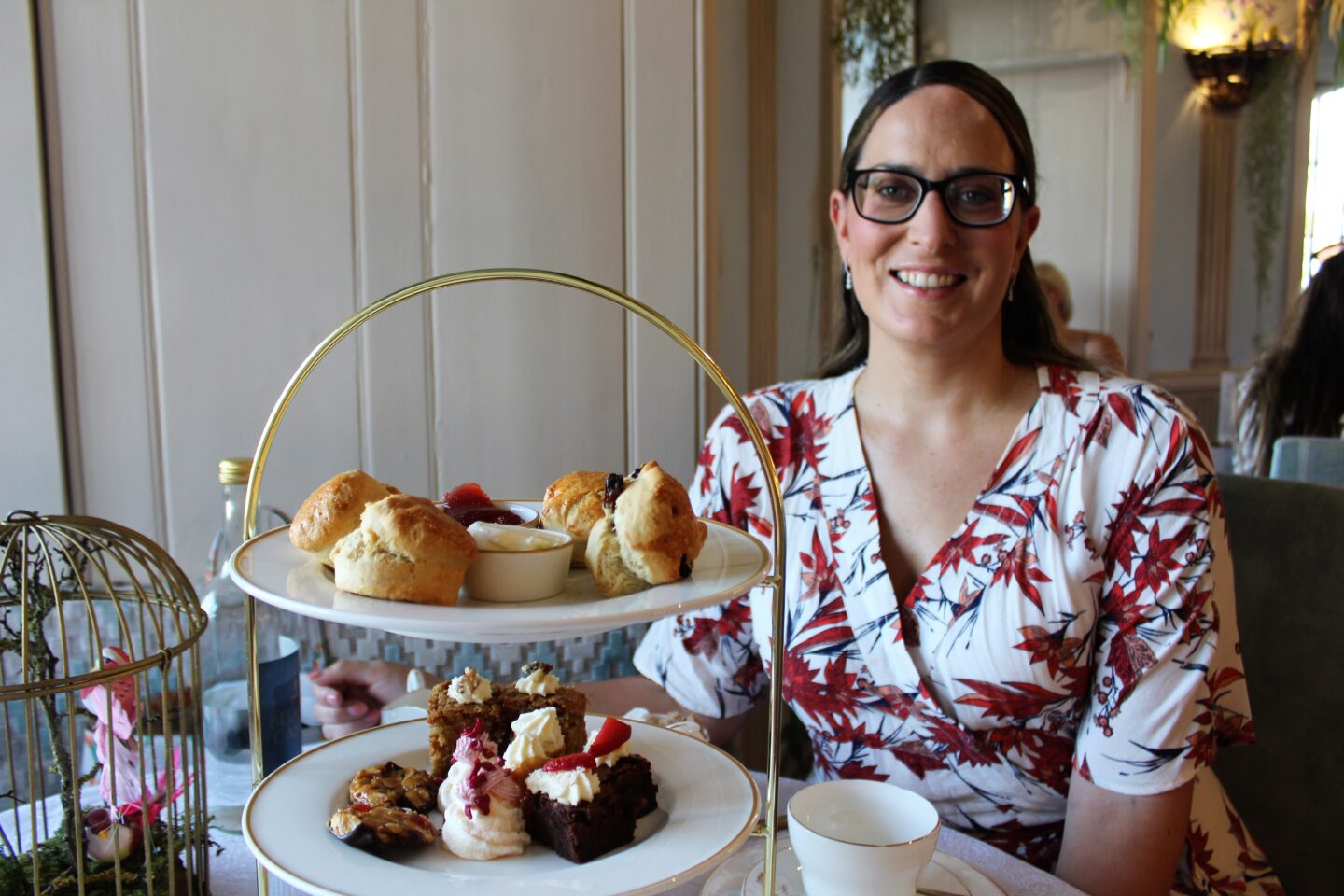 What better way to celebrate Afternoon Tea Week than to enjoy afternoon tea in the plush surroundings of Belvoir Castle. But, of course, you do not need to wait for Afternoon Tea Week to come around again as it can be enjoyed all year round.
It is claimed that afternoon tea was invented at Belvoir Castle by Anna Maria Russell, Duchess of Bedford, in the year 1840. The story is that whilst she was visiting the Duchess of Rutland she was hungry between lunch and dinner and filled that gap with a selection of sweet treats, bread and butter and a pot of tea.
Walking up the winding footpath to the castle on a sunny Saturday afternoon, Mr B and I were looking forward to seeing what afternoon tea delights awaited us.
Once inside the castle, walk along a few corridors and you will find 'The Aviary Tearoom', wonderfully decorated in a regency style. The tea room is light and airy with the many wonderful cakes under glass domes in the centre of the room to tempt you in should you need any further temptation!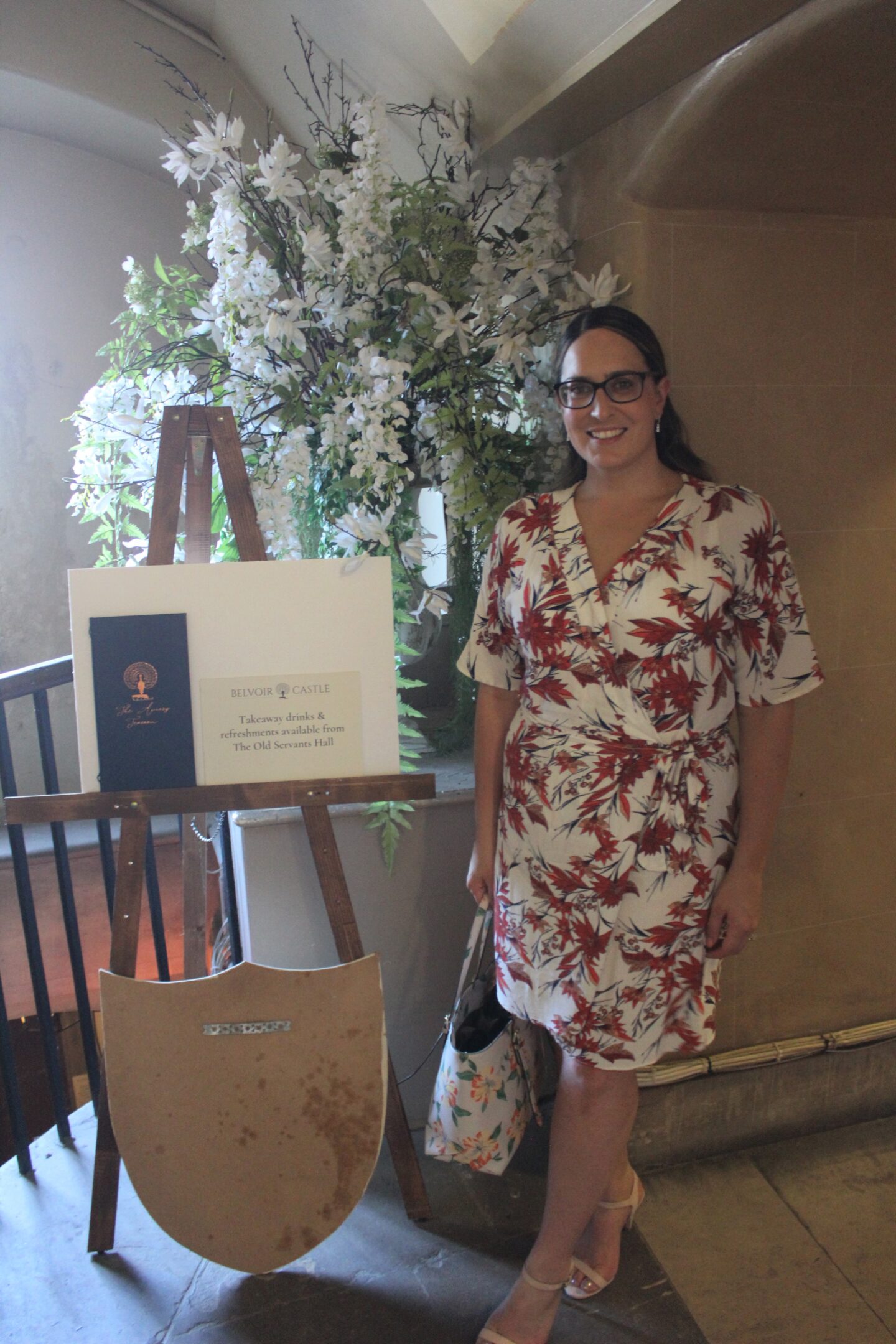 Pre-booking is required for the Aviary. We had the traditional afternoon tea, but a vegetarian and vegan option are also available along with options of salads, sandwiches or simply cream tea or coffee and cake should you wish to not partake in the afternoon tea.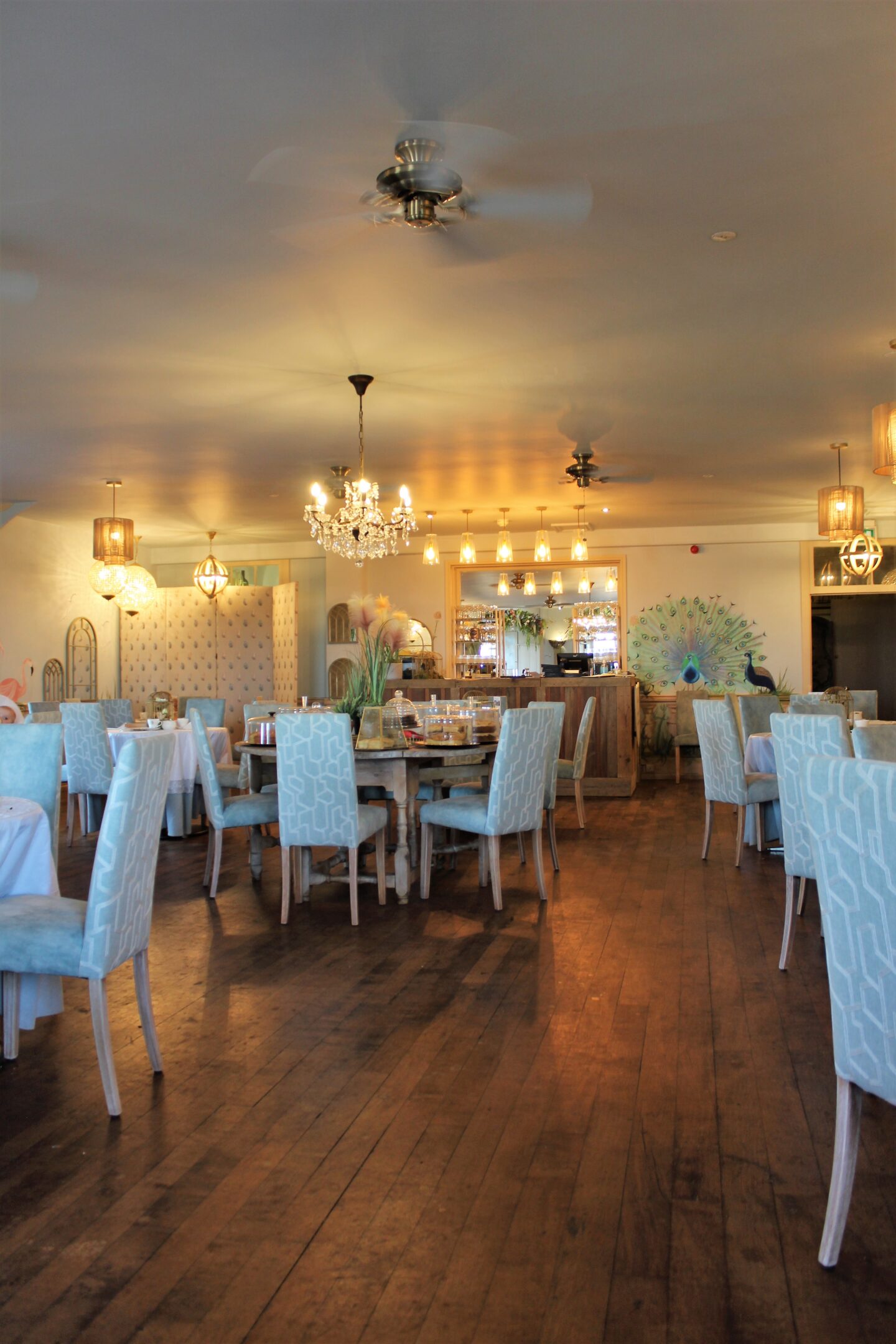 Our table was laid with crockery adorned with the famous Belvoir logo, the wonderful peacock. Mr B and I both ordered English breakfast tea, but other tea options are available and you are given the tea menu to look at should you be more adventurous with your choice than Mr B and I!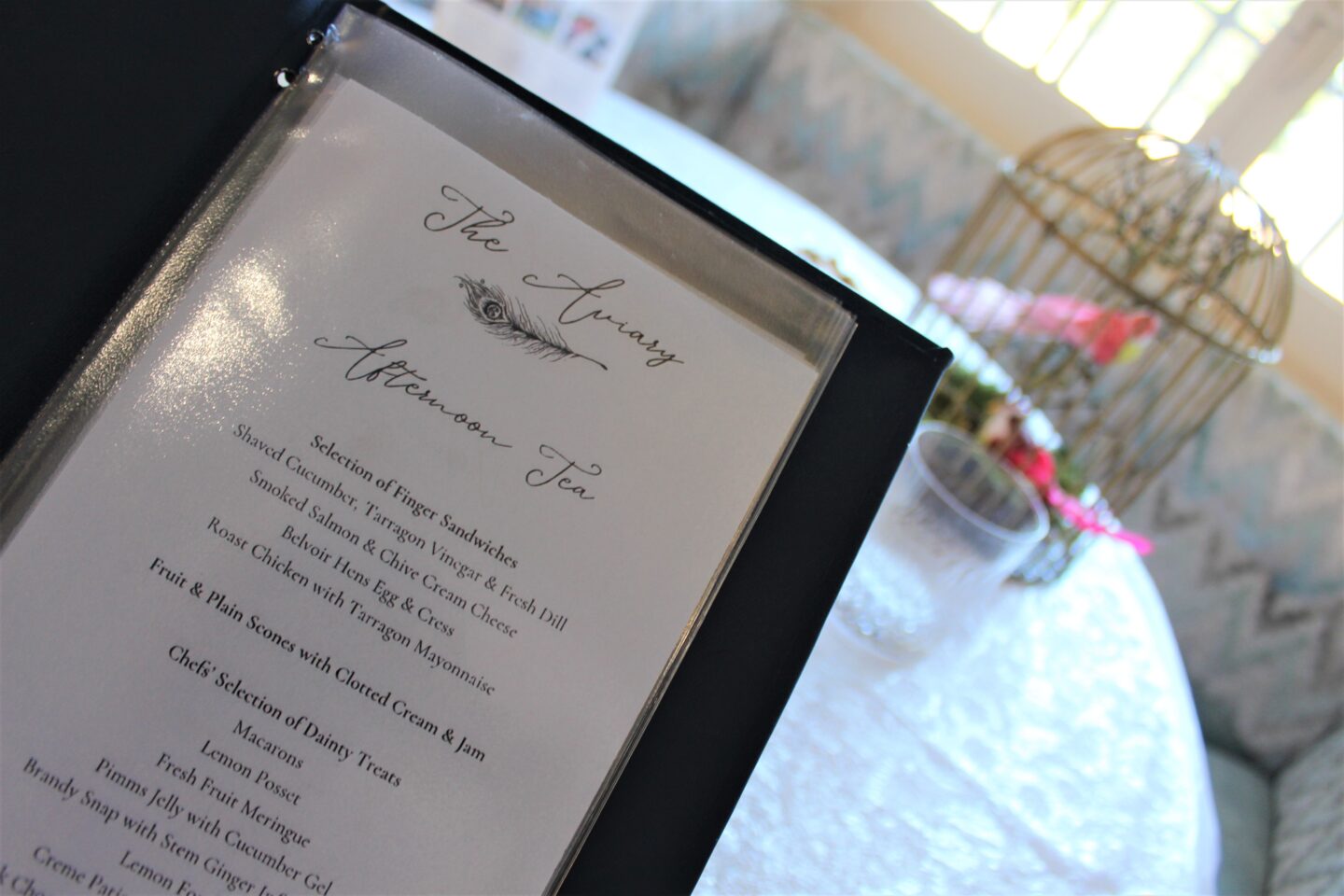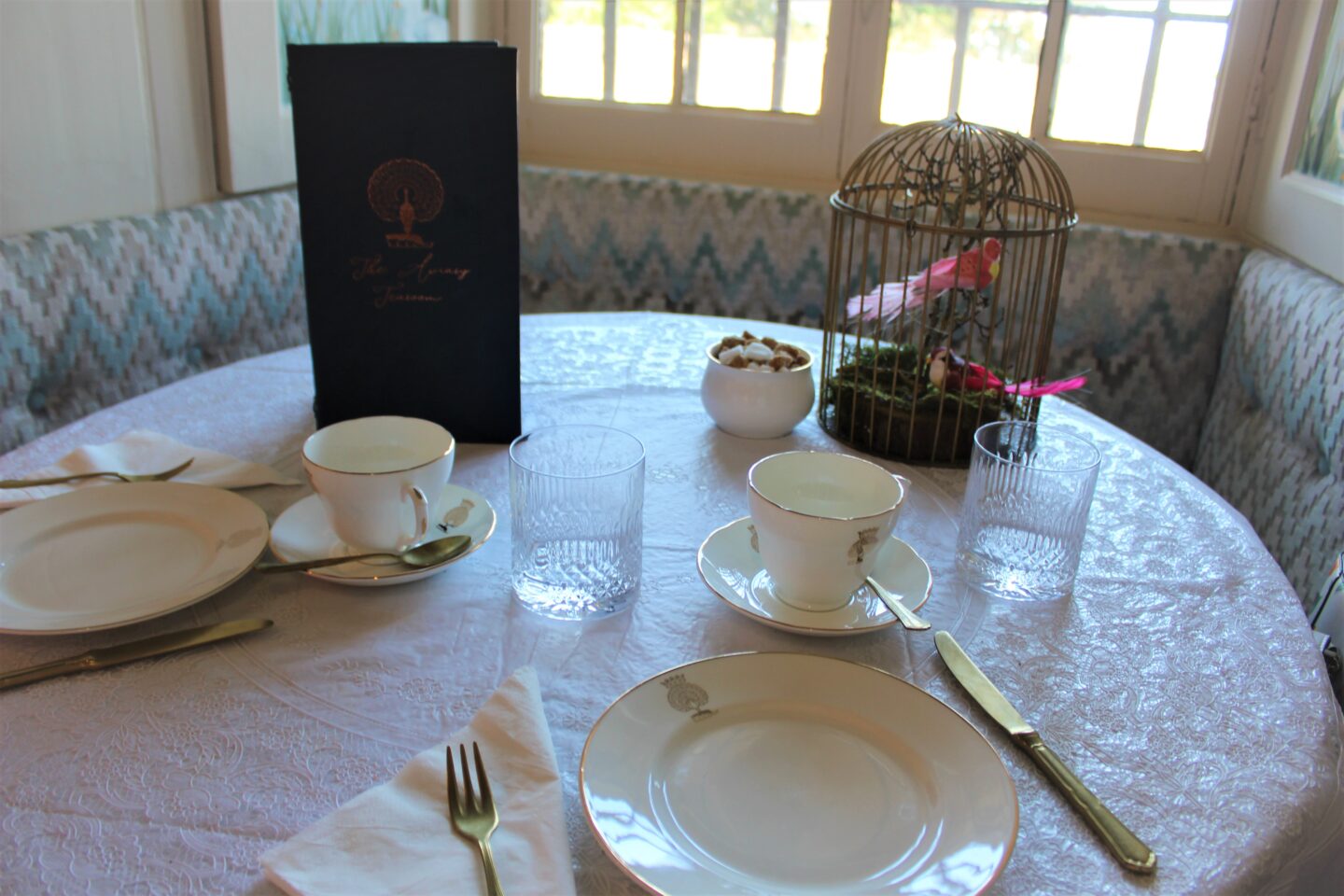 Our afternoon tea stand was presented to us and looked wonderful, packed full of goodies.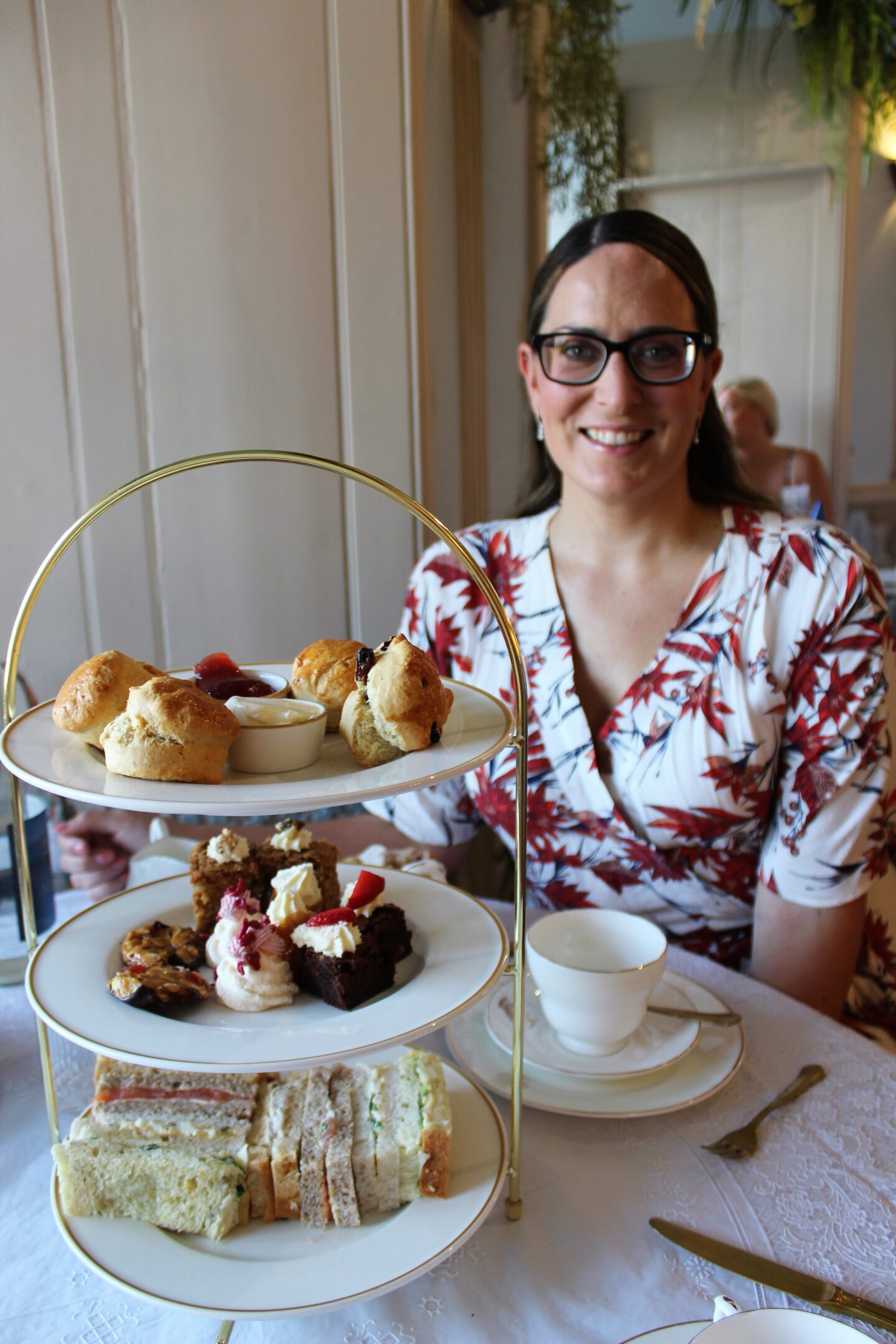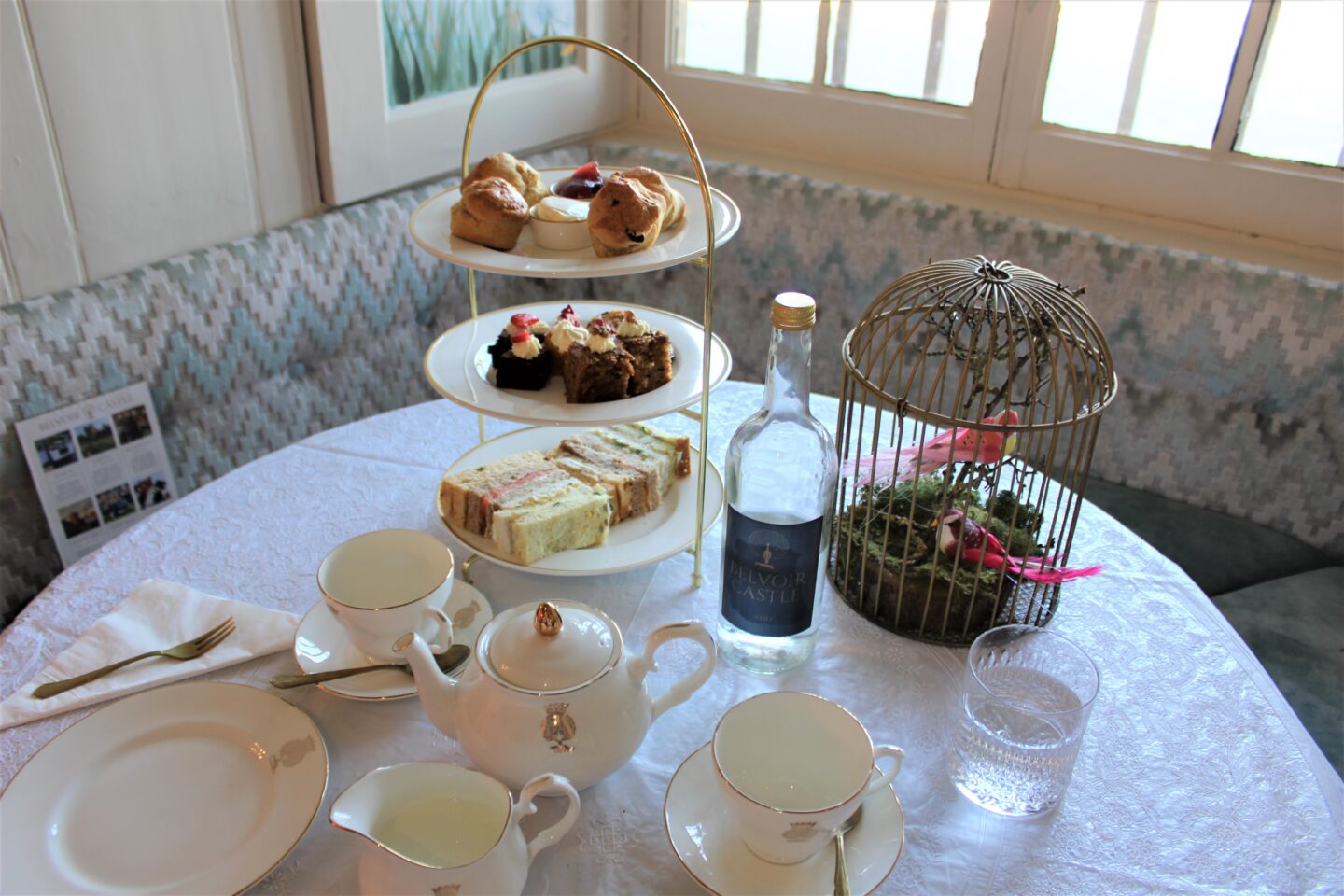 The sandwich selection consisted of shaved cucumber, tarragon vinegar and fresh dill, smoked salmon and chive cream cheese, Belvoir hens egg and cress and roast chicken with tarragon mayonnaise.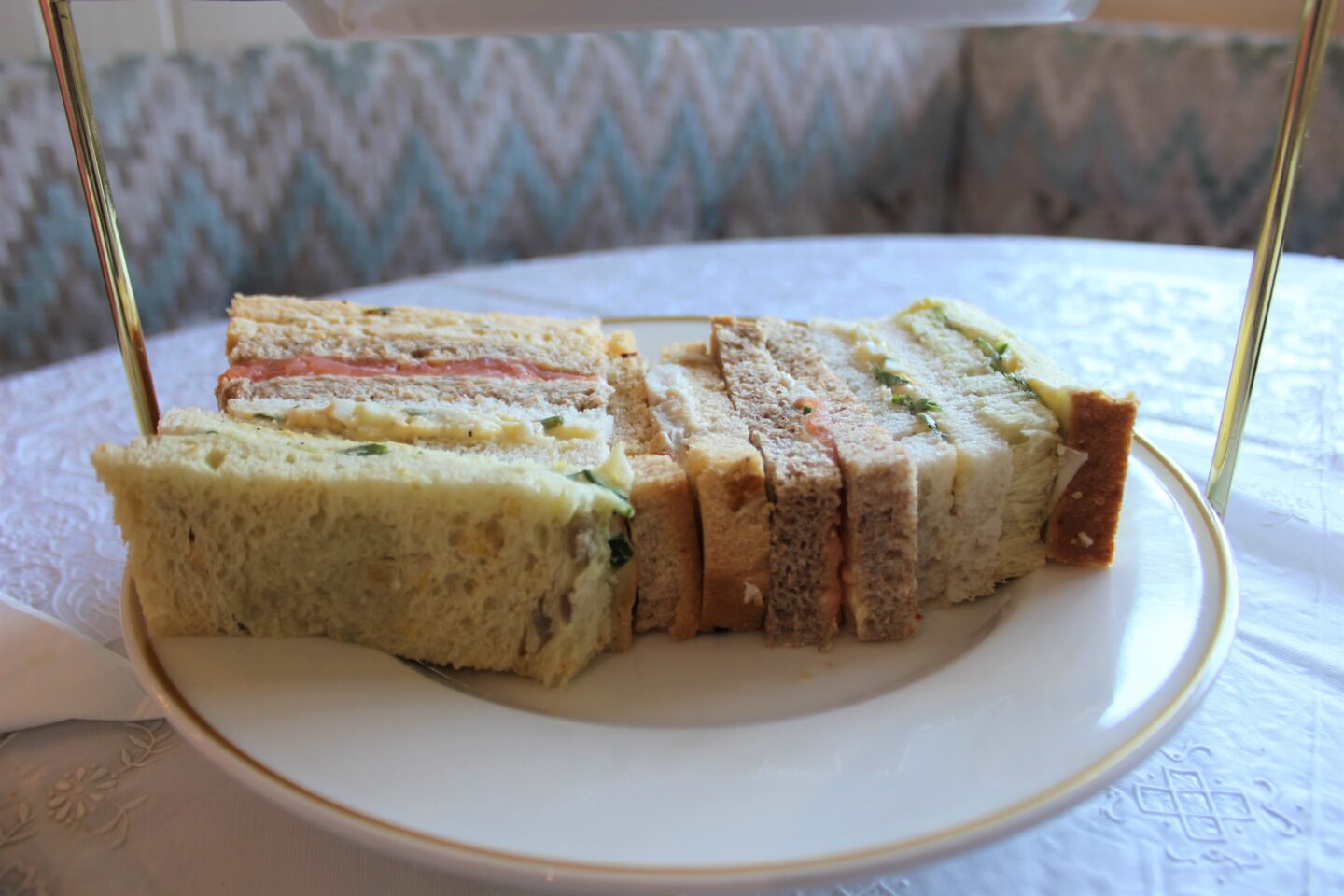 They were all very fresh and extremely tasty. The sandwiches were all generously filled and what I really liked was that each sandwich came on a different fresh bread – the sundried tomato bread was my favourite.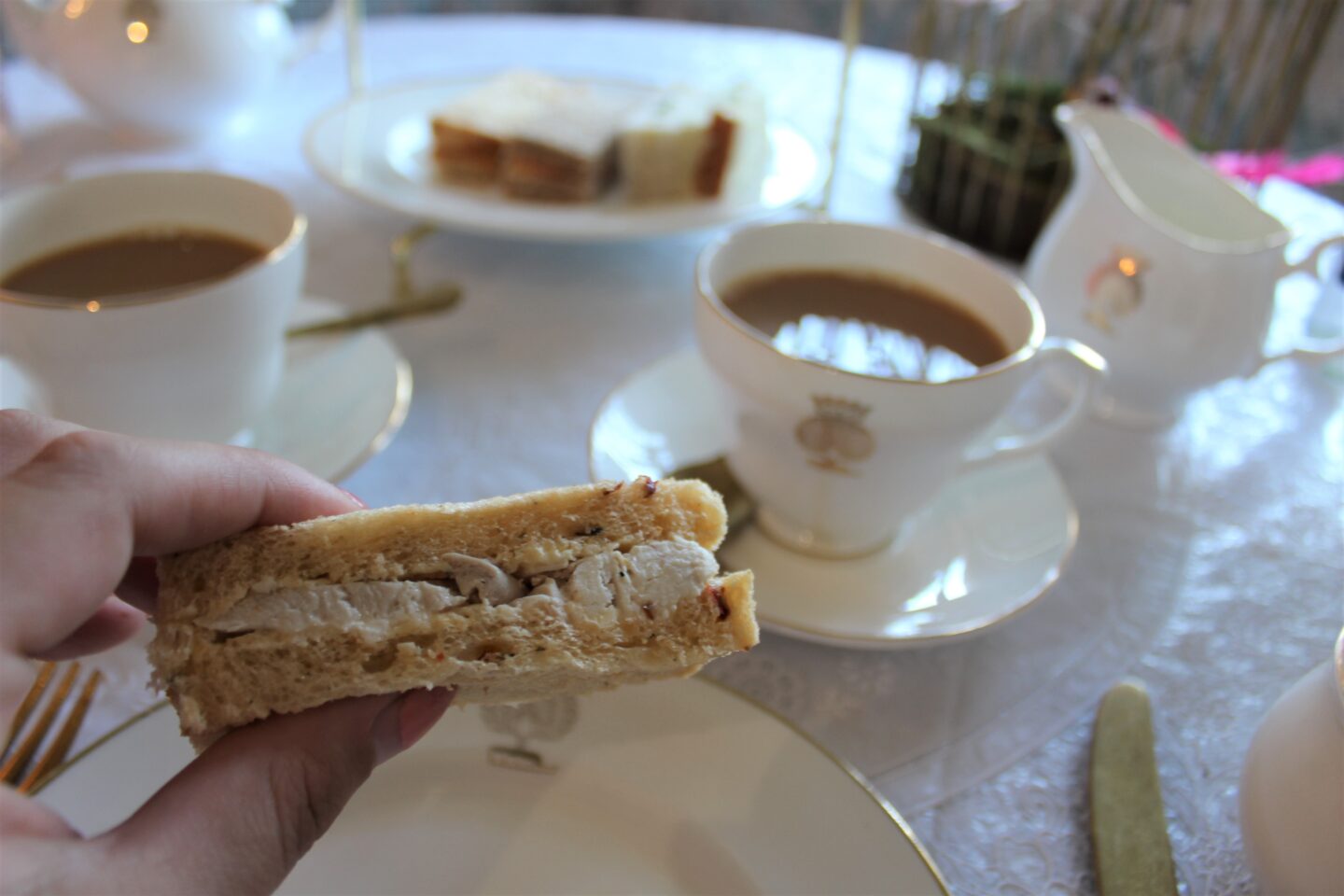 Always the best part of any afternoon tea for me is the fresh scones with jam and clotted cream. On this afternoon tea we each had two scones, one plain and one fruit. They were absolutely scrummy, very fresh (as scones always should be). I smothered them with jam and clotted cream and enjoyed every moorish mouthful.
We couldn't wait to tuck into all the sweet treats. There was a Florentine which was crunchy from the nuts and chewy from the caramel, and a chocolate brownie which was rich, gooey and oh so delicious.
There was a square of carrot cake each which was moist and light. I liked the addition of a brandy snap which was filled with Chantilly cream.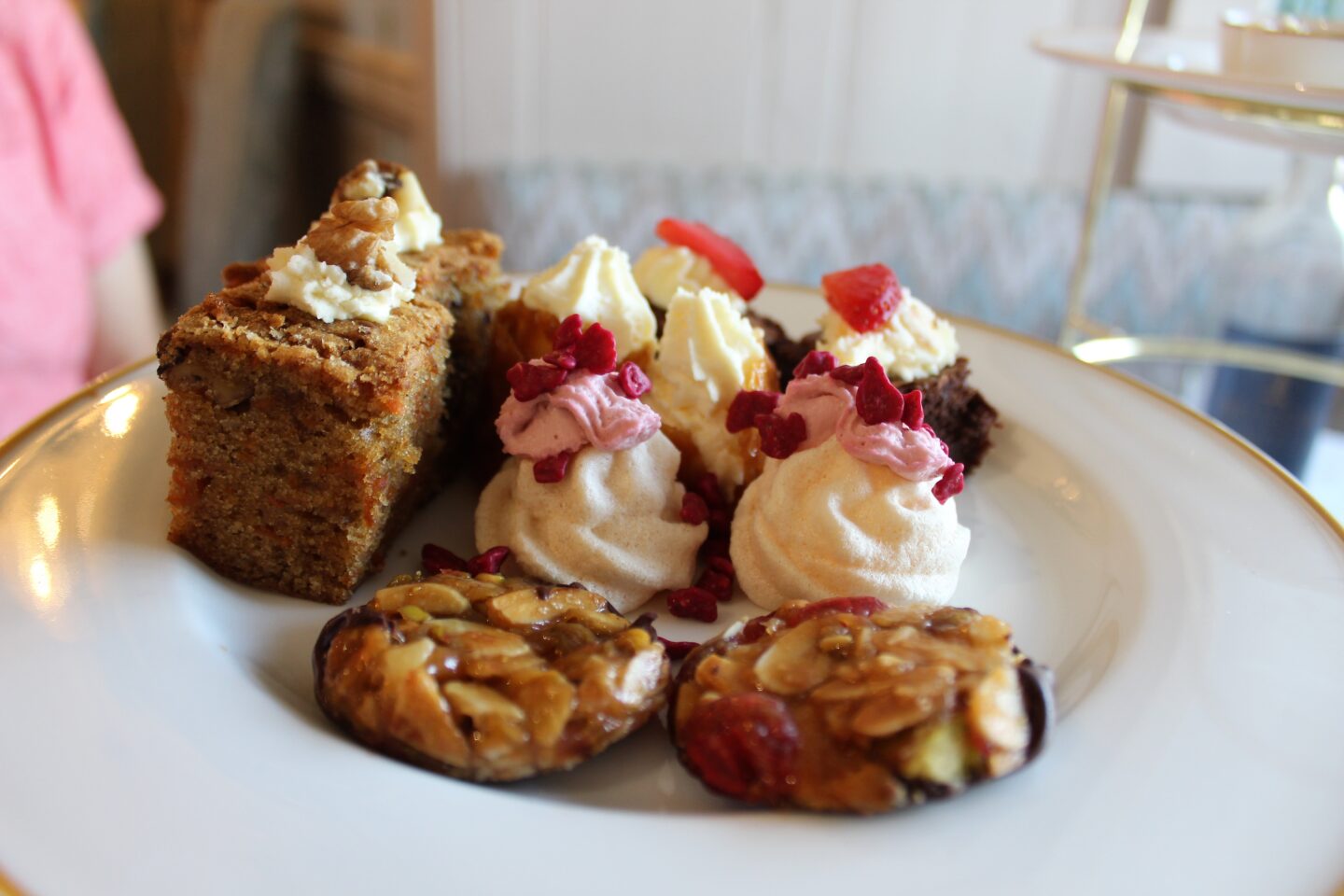 And last but not least, a small and delicate meringue was topped with raspberry cream and freeze-dried raspberries. The meringue had a lovely crisp outside and chewy centre.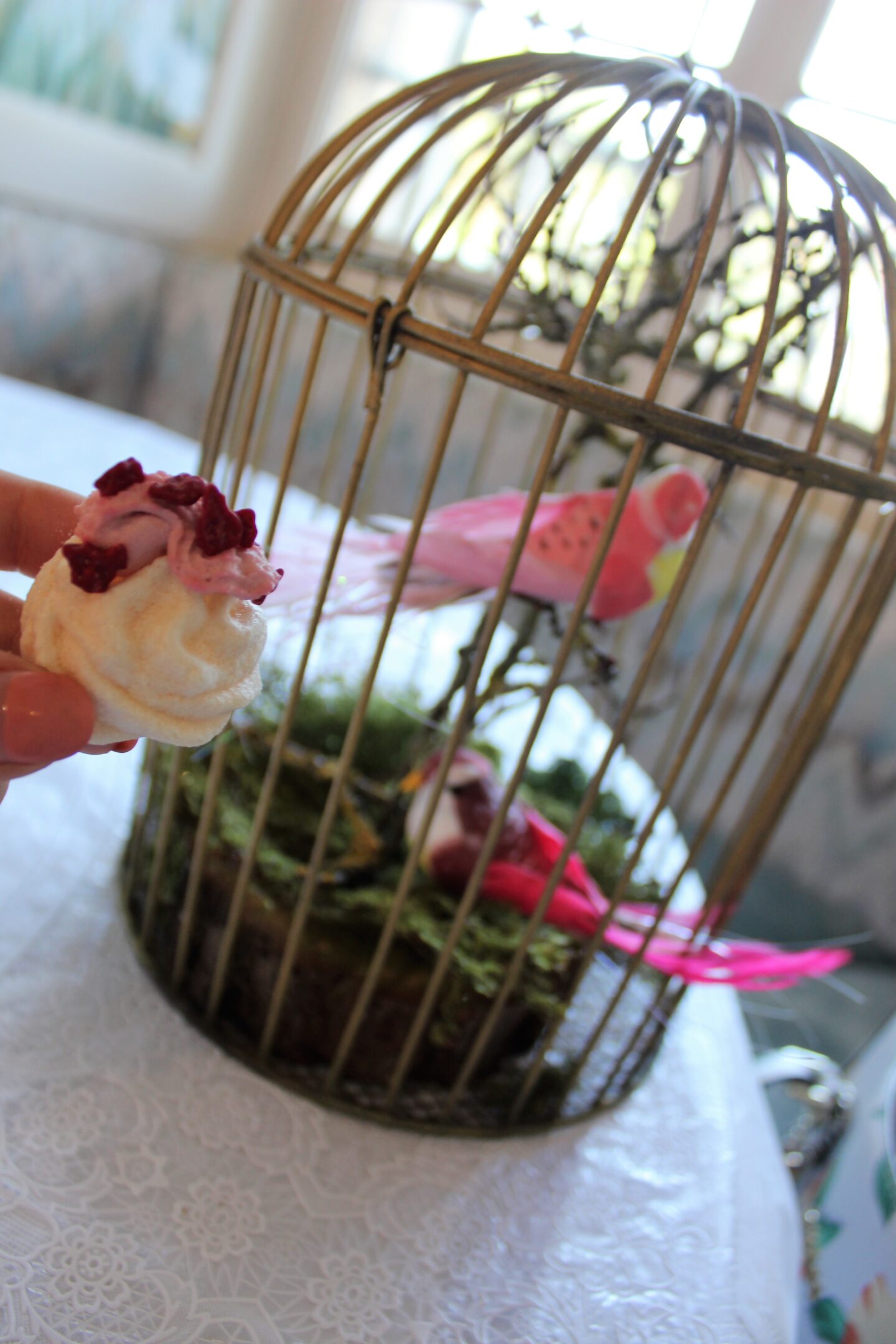 Two pots of tea later we had empty plates, full tummies and our sweet tooth was well and truly satisfied.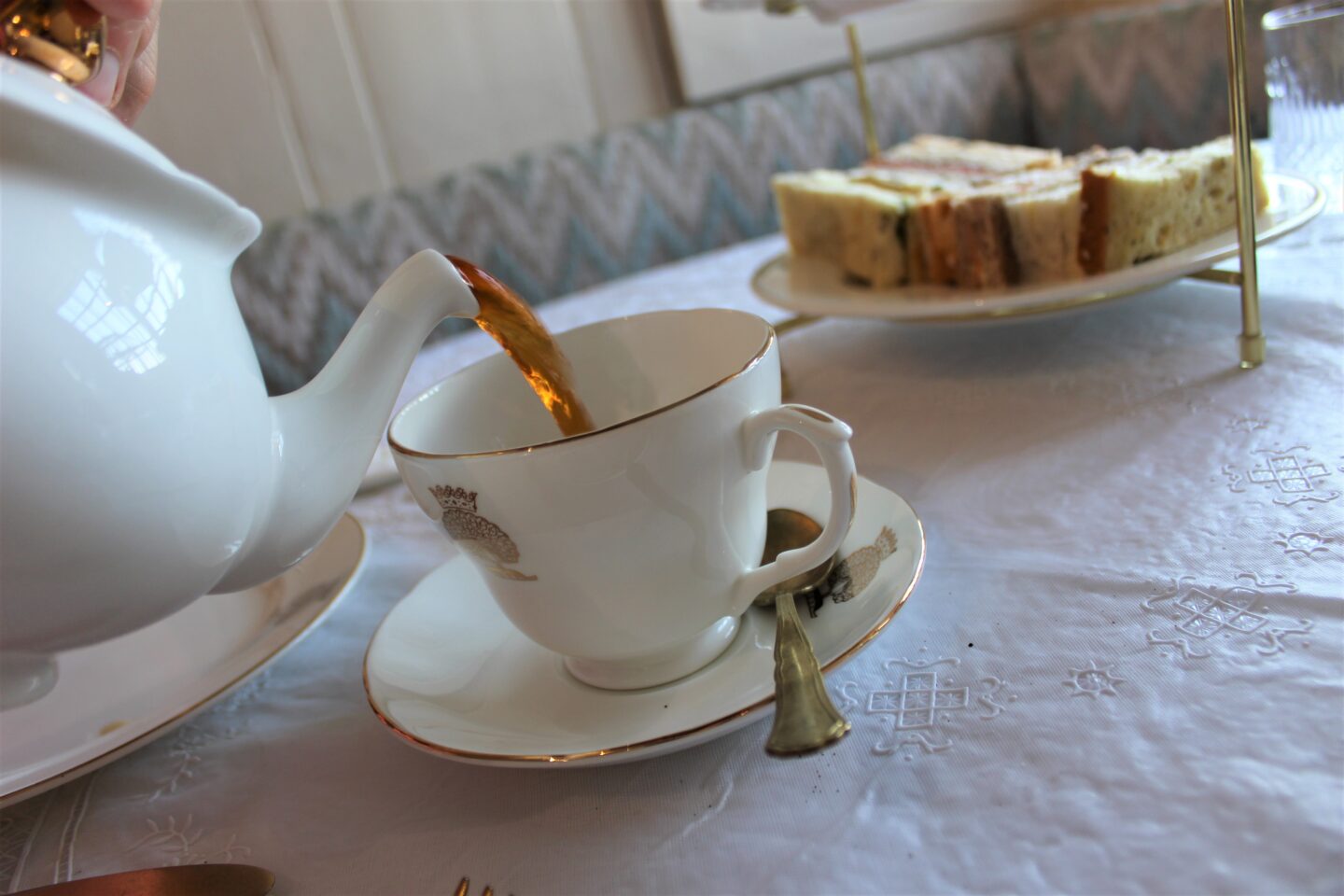 With afternoon tea you get access to the castle gardens which are a delight to walk around and explore. You can also choose to book castle entry with your afternoon tea so you can make a full day of it if you wish. But whichever option you choose it will be an afternoon tea you don't forget in while. After all, not many people can say they have had afternoon tea in a castle can they?