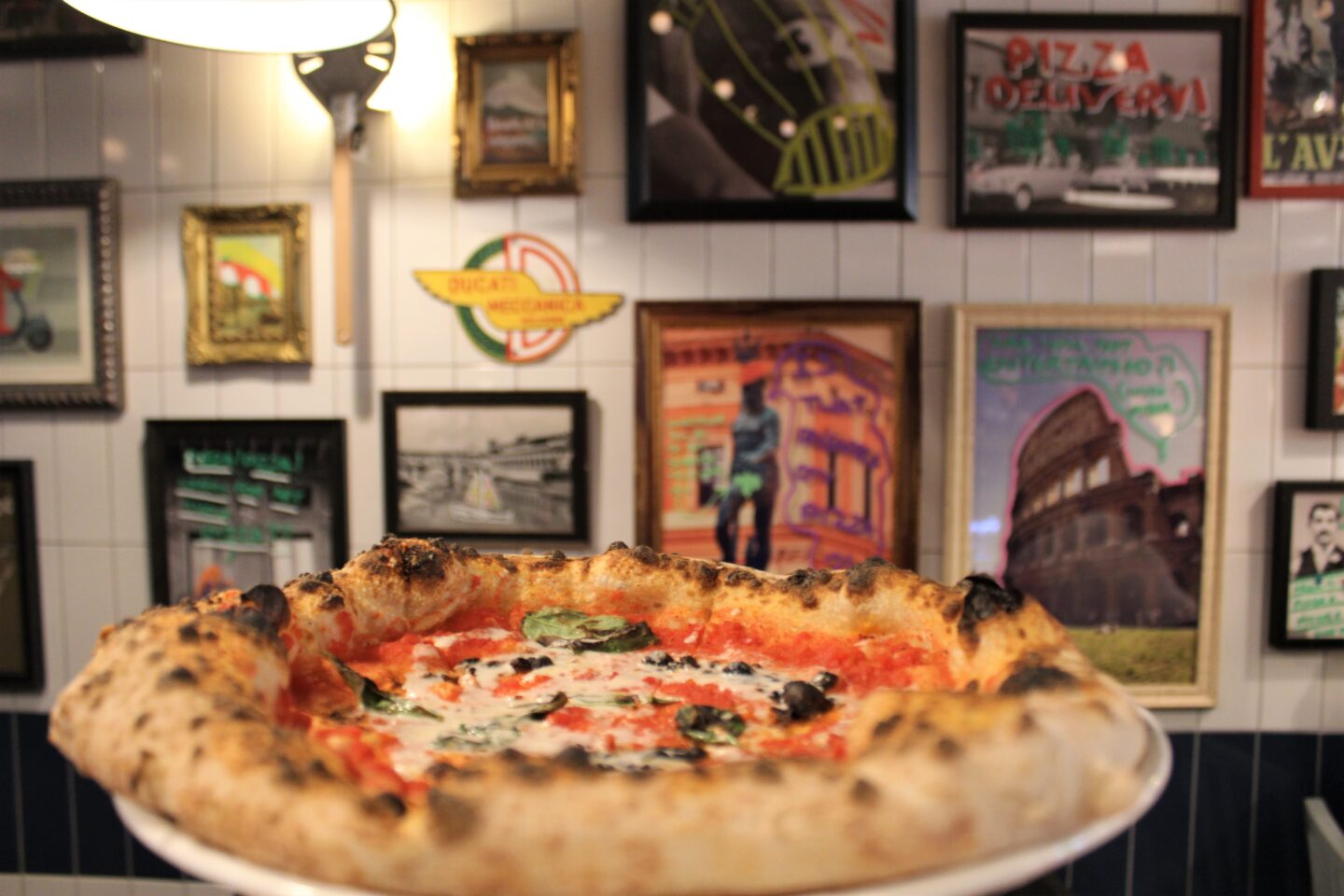 Slice, slice baby! Pizza lovers of Nottingham we have a new addition to the restaurant scene and it is serving up Naples-inspired pizzas. Think quality Italian ingredients on top of seriously tasty dough with a light, chewy and charred crust.
I was kindly invited along to the launch night before the official opening to see what Pizza Pilgrims has to offer. Inferior pizzas won't impress me. As an *official pizza aficionado *(not official, just a title I think I can have as I have eaten a LOT of pizza!) I know excellent pizza when I taste it.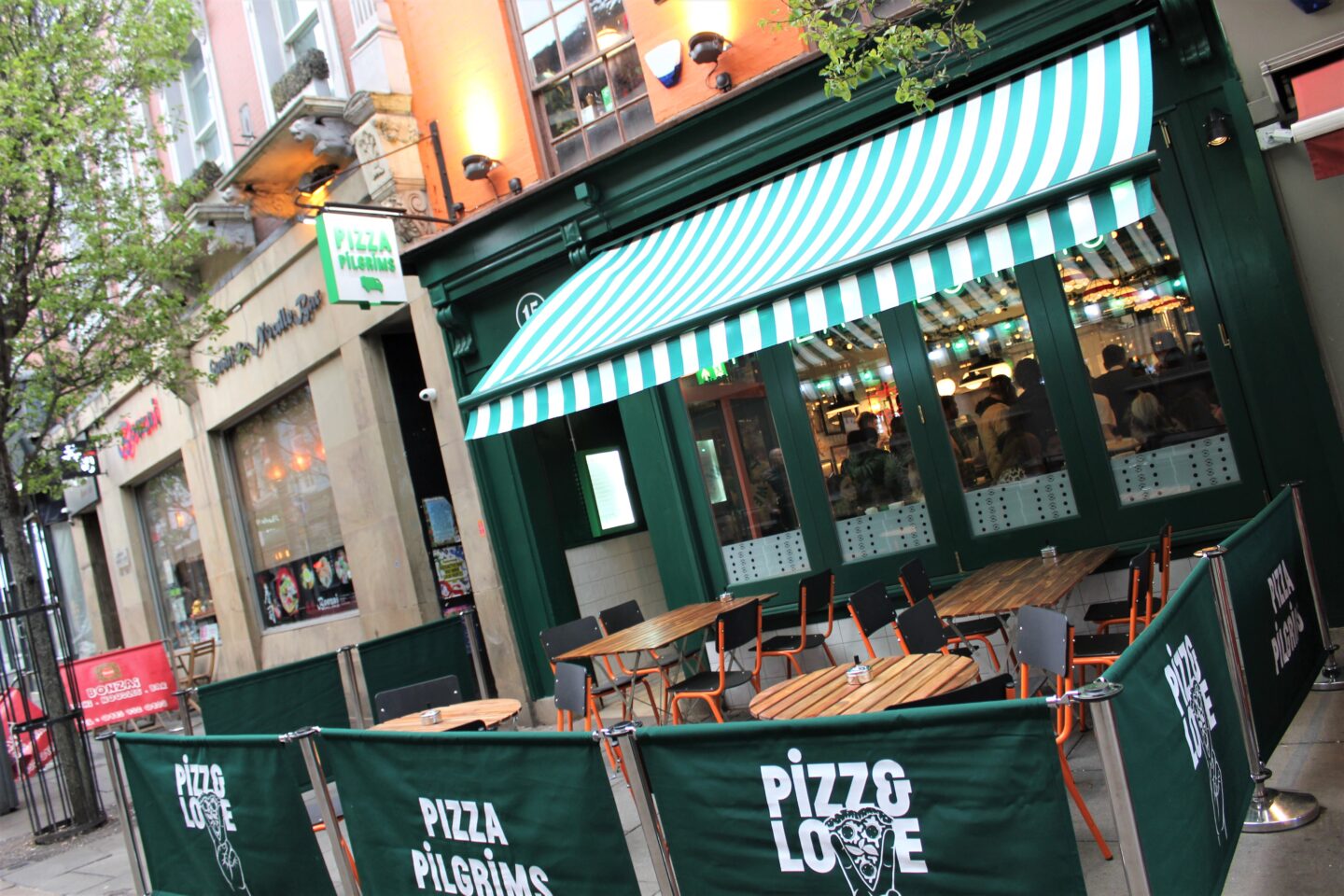 Nottingham already has a handful of excellent pizzerias and now it has one more. Pizza Pilgrims gave me pizza I would be delighted to devour in the streets of Italy.
As soon as I stepped in the door and I saw a pizza being served to the table next to me I was sure I was going to be in for a night of pizza heaven!
Let's talk décor, as Pizza Pilgrims aren't trying to blend in. The décor is fun and quirky with plenty of Italian twists along the way. Think disco toilets complete with mirror balls, neon lights and a big red disco button which I am not sure many people could skip the temptation to push!
Italian wall art and framed posters adorn the walls with the added pizza-inspired graffiti making for fun viewing.
Located over three floors, on each one you will see a fun slogan, colourful lights, a hub cap wall and some pretty lemon vines. See if you can spot the disco ball pizza truck!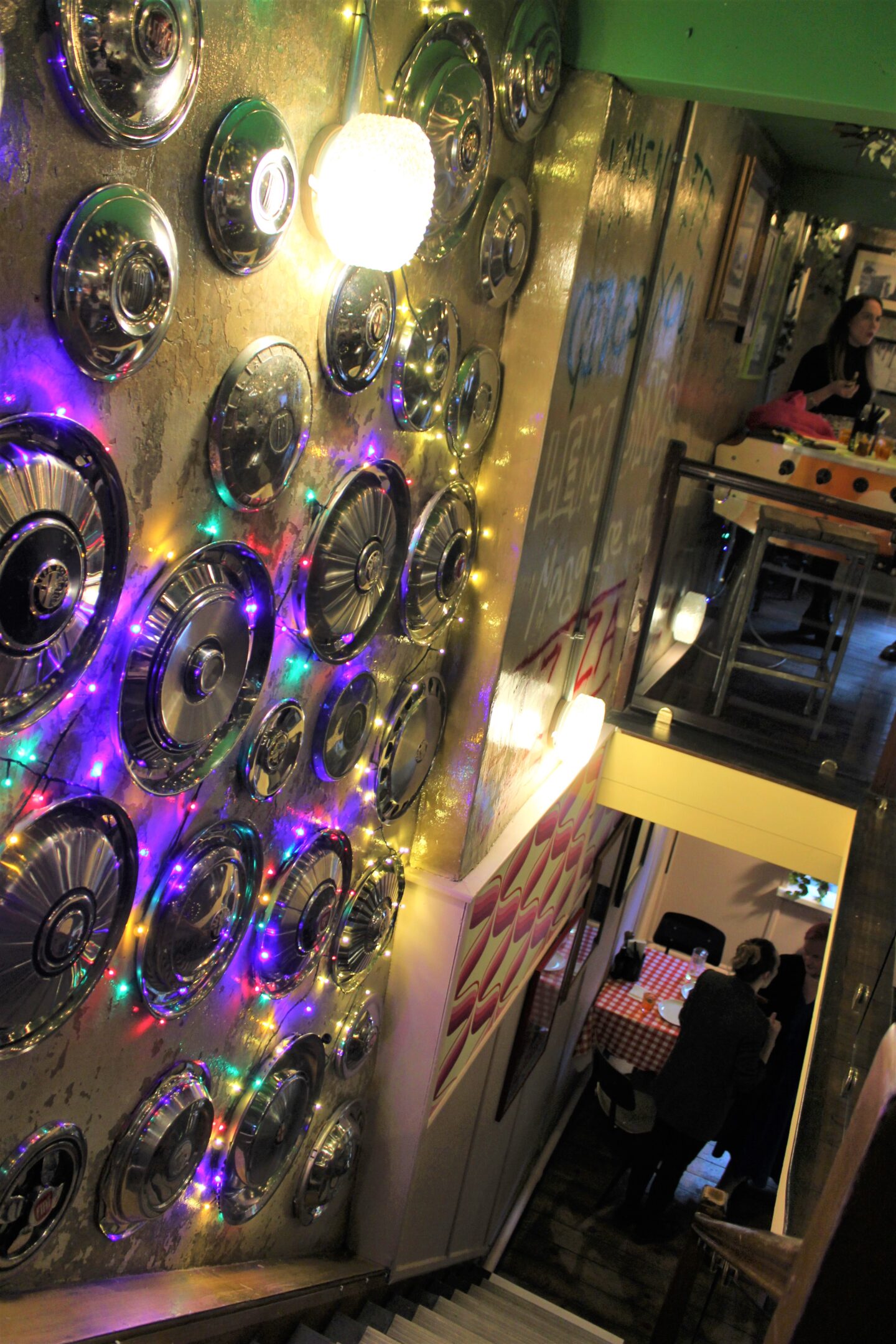 Mr B, being a beer drinker, said there was a good selection on offer. On draught there is Camden pale ale and Camden hells lager with cans of Beavertown Neckoil IPA and bottles of Ichnusa Non-filtrata also available.
For me it was the Aperol Spritz which was calling my name. During our holidays in Italy we had many a pizza which we always accompanied with Aperol Spritz or prosecco. Therefore, naturally I also had one (a few) glasses of prosecco too!
And just like in Italy, we enjoyed some limoncello, which was served perfectly chilled.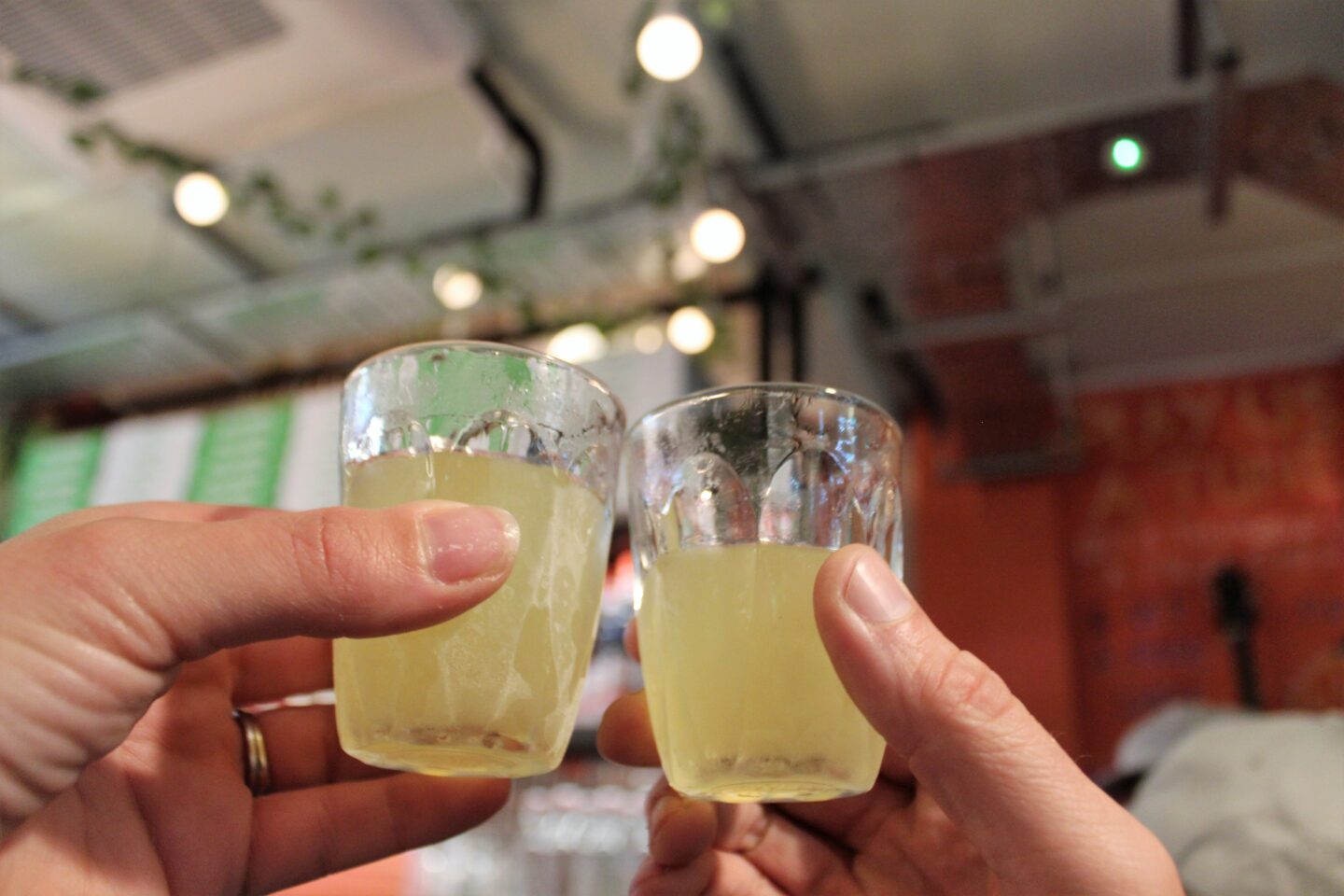 But as well as Pizza Pilgrims being a place with fun, eye-catching décor and having a great selection of drinks, what it's really all about, of course, is the pizzas!
With a choice of ten pizzas and an additional three vegan pizzas, the menu offers something for every pizza lover.
From the classic Margherita topped with mozzarella, fior di latte, tomato, parmesan, basil and olive oil.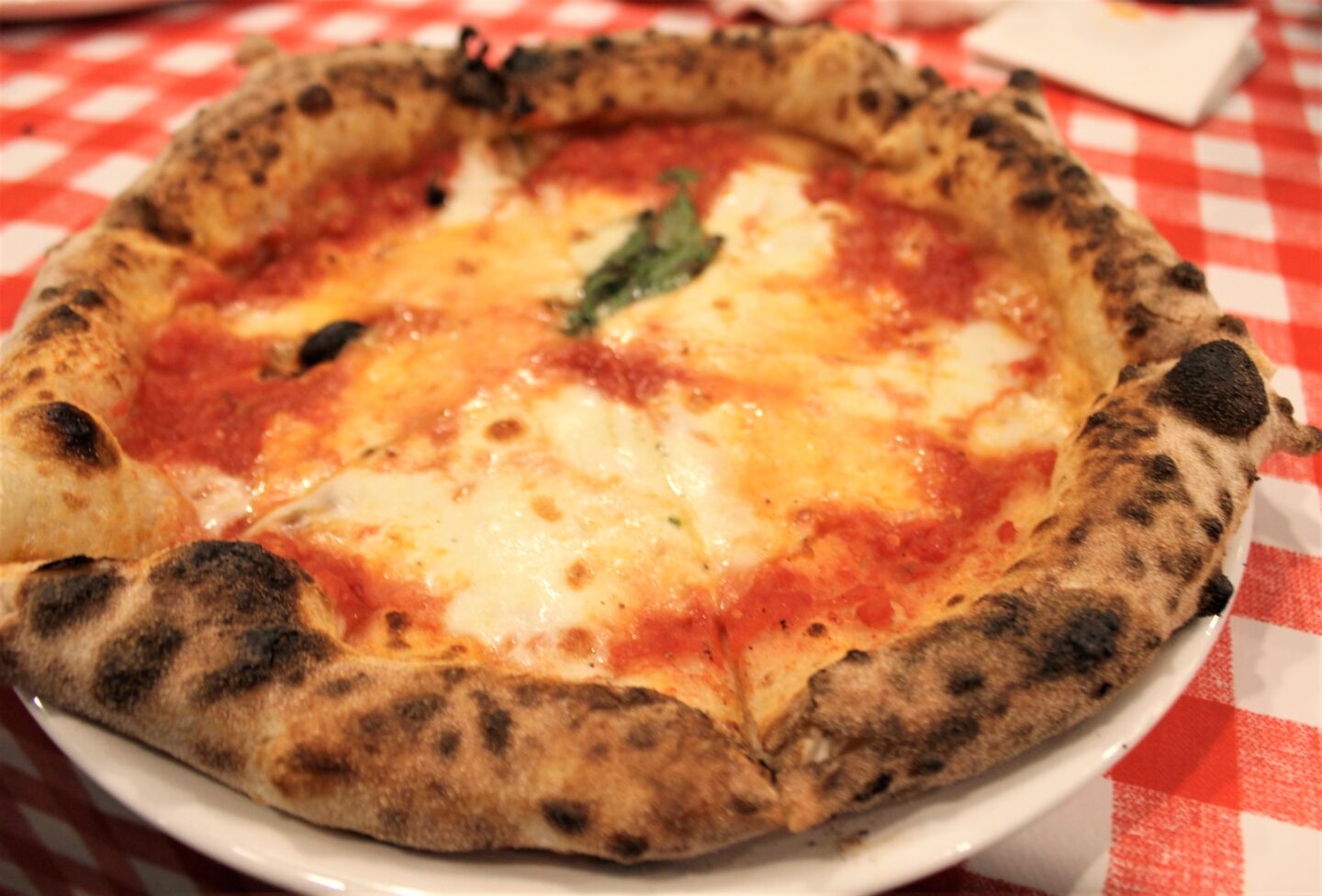 We both thoroughly enjoyed the Nduja pizza. The hot, spicy Nduja from Calabria is a flavour explosion and works as a great punchy pizza topping.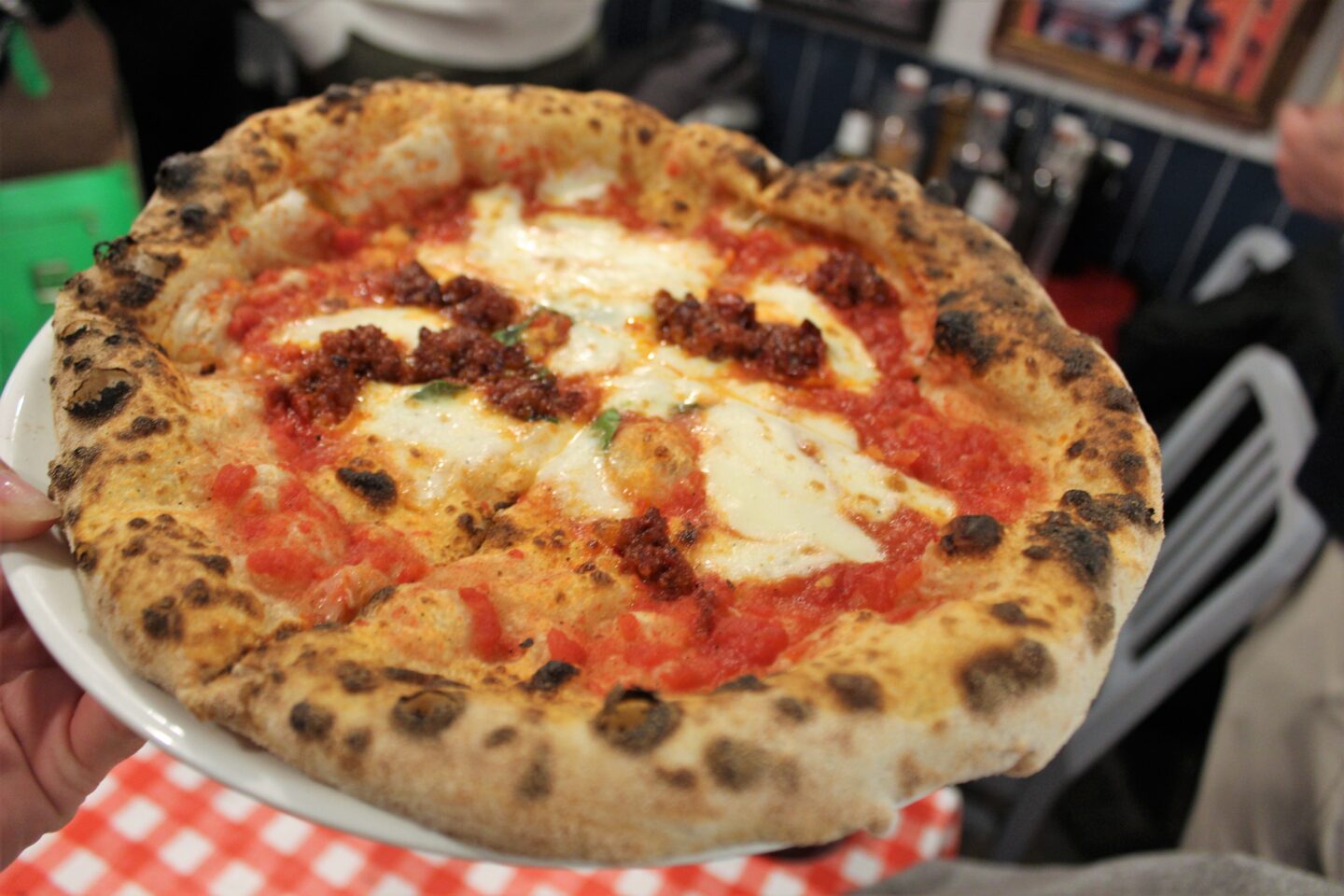 Now I am not normally a person that would order a pizza without a tomato base, but my mind has been changed as we had the Mushroom and truffle pizza and oh my word it was delicious! Before we even tucked in you could smell the gorgeous aroma of the truffle. The combination of the earthy chestnut mushrooms and rich truffle is a perfect flavour combination. Add that to a pizza with a truffle ricotta base, fior di latte mozzarella and parmesan, it was utterly delicious and one I will not be able to resist ordering on my next visit.
Mr B's favorite was the Double pepperoni and spicy honey. The pizza was generously topped with two varieties of pepperoni then drizzled with chili-infused honey. The combination of the spicy and sweet flavours was a winner for us both.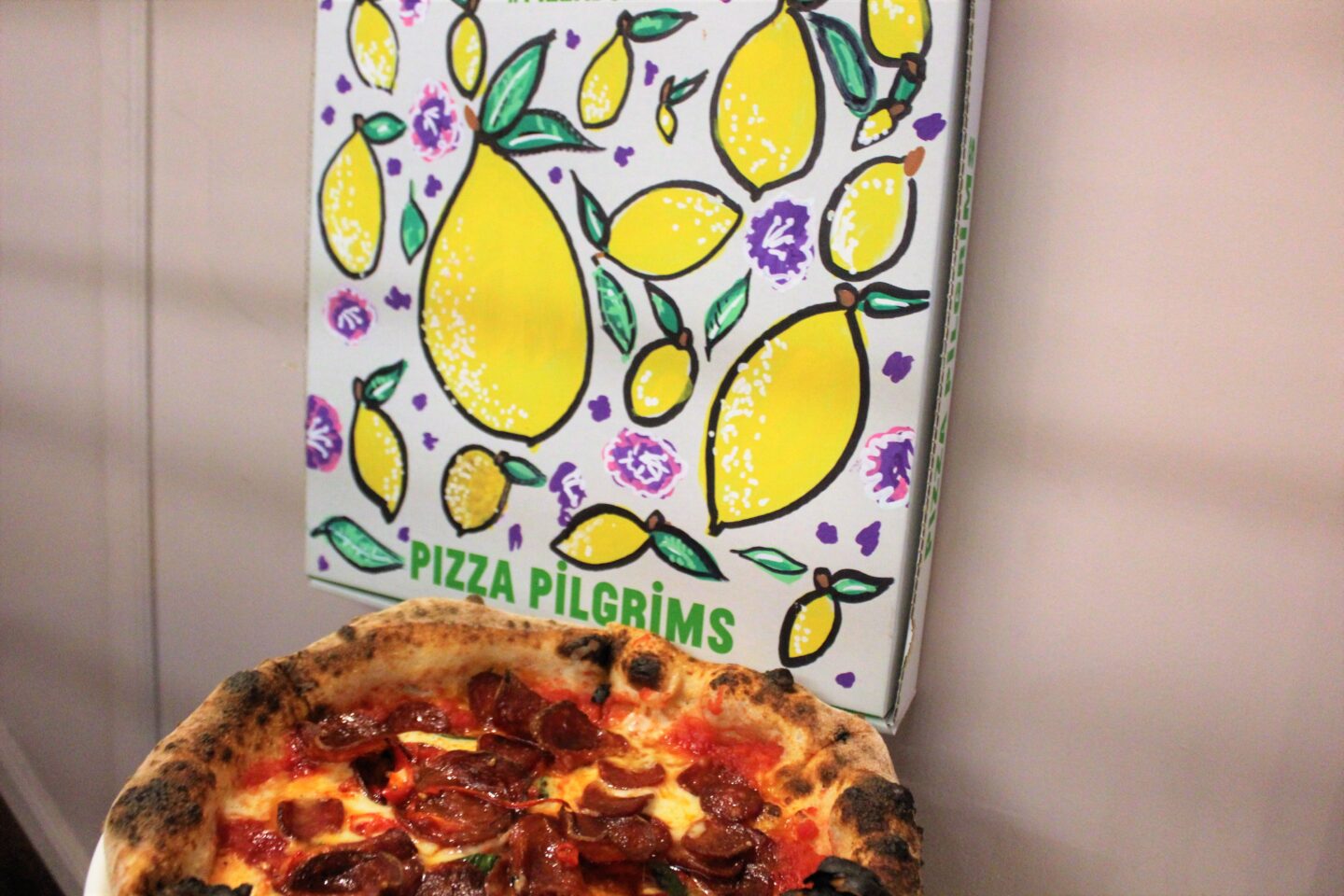 Finishing with something sweet we had the mini Ice cream sandwiches which made my inner child very happy! Strawberry ice cream sandwiched between two Italian chocolate cookies then rolled in sprinkles, they were very yummy.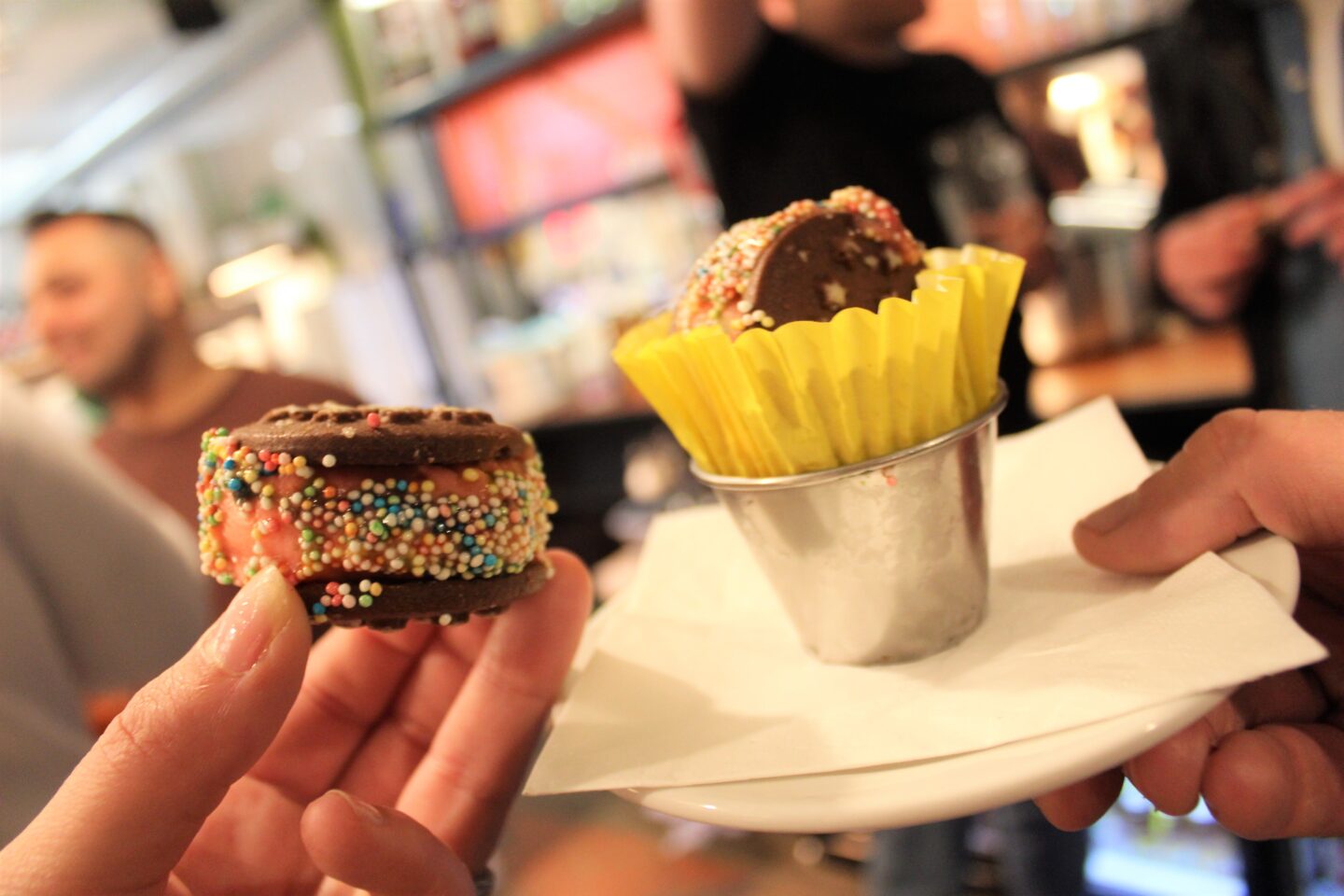 Eyeing up the menu (already planning what to order on our next visit) I definitely want to try the sides of Mac and cheese balls and the artichoke fritti. The pizzas? It will be difficult for us to not order the Mushroom and truffle and the Pepperoni and spicy honey, but I really love the sound of the burrata and pesto. It's a great combination anyway and I imagine it's epic on a pizza!
Pizza Pilgrims, thank you for having me. I will be visiting and tucking into more of your perfectly-made pizzas soon!