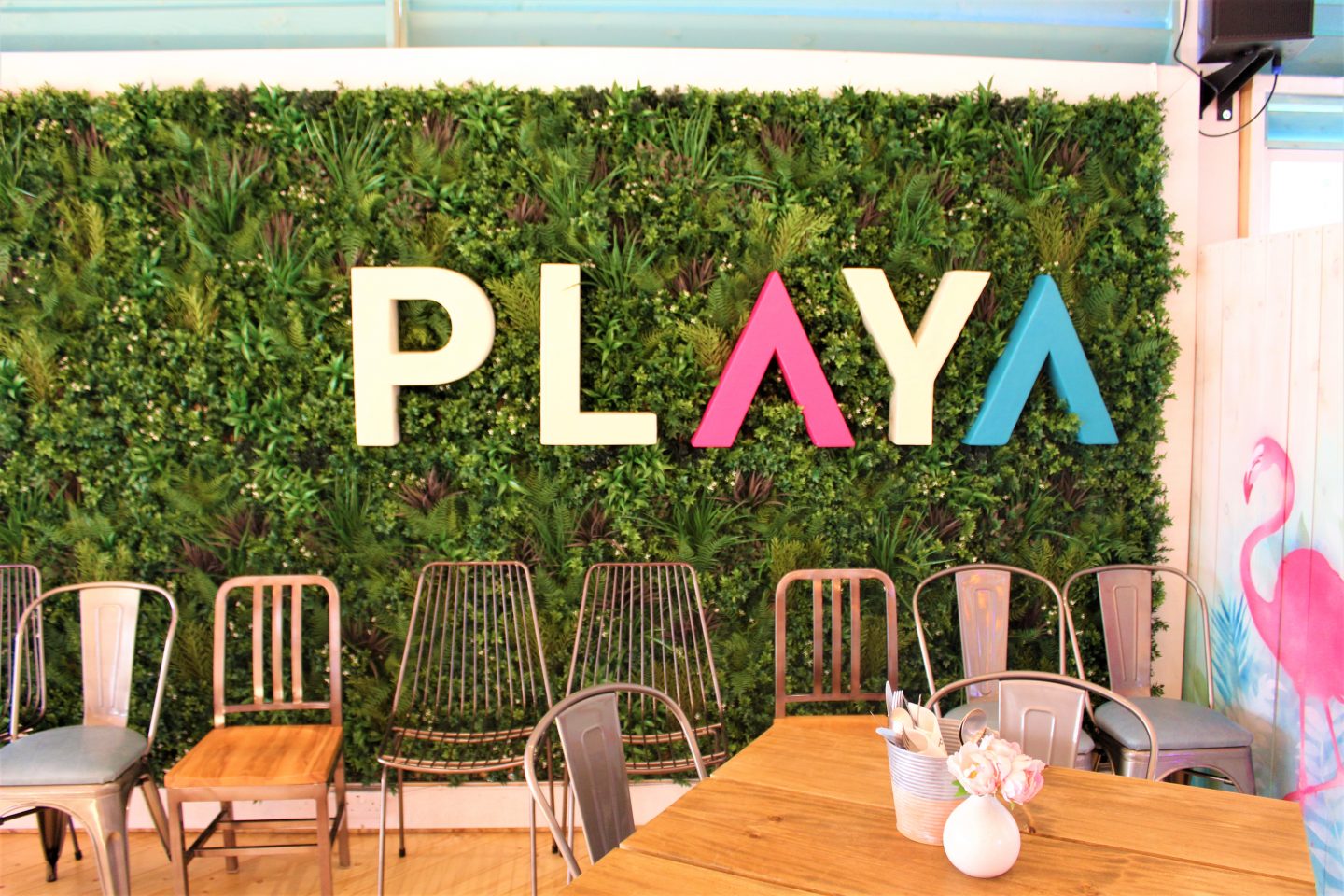 In the heart of Nottingham city centre is a pop-up day club and restaurant, with the restaurant run by MasterChef The Professionals 2018 winner Laurence Henry.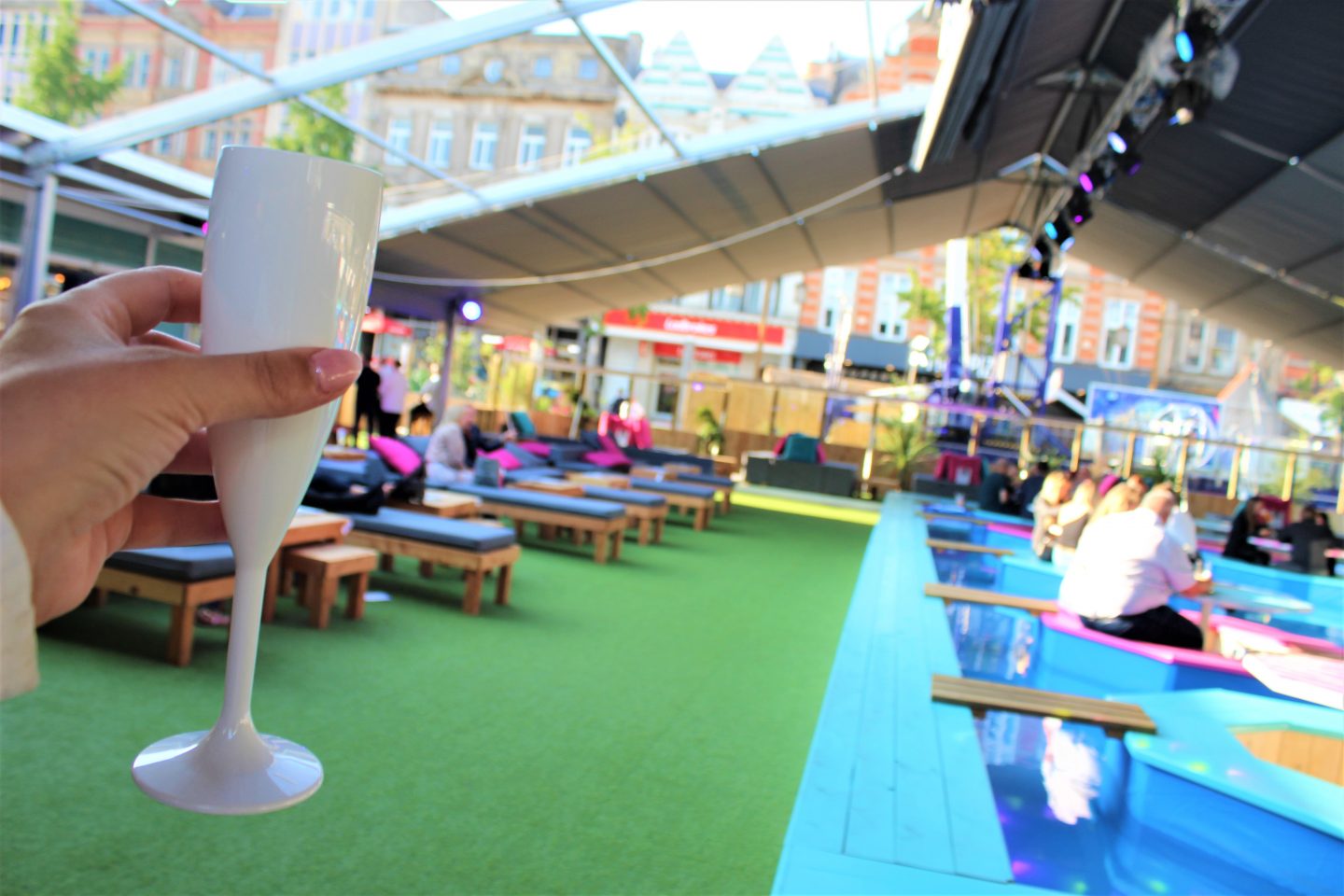 I followed Laurence's food journey on MasterChef. His clear passion for food, his imagination and natural talent for cooking was clear to see, and the fact he was from our home city had Mr B and I rooting for him the whole way!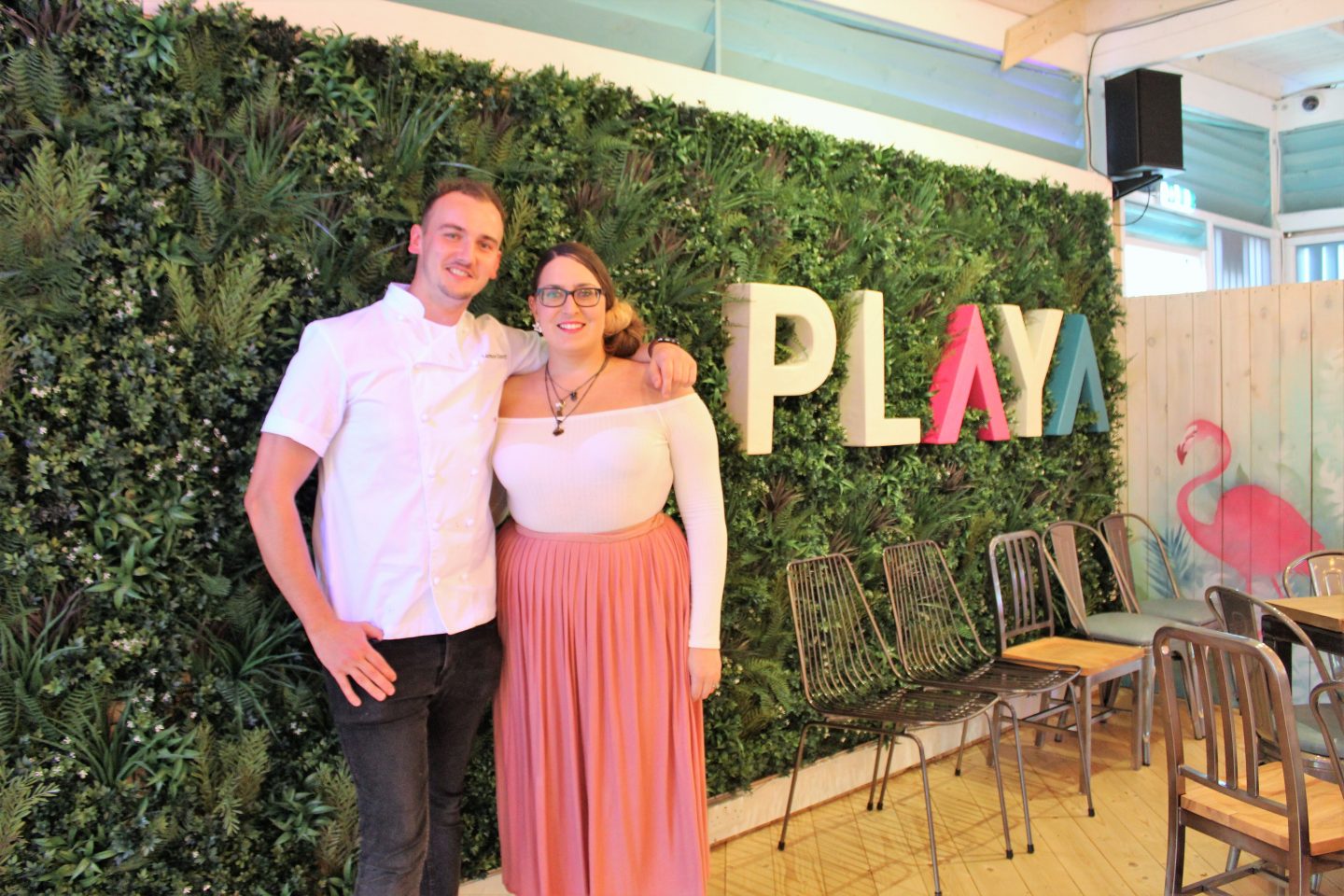 I was really excited to be invited along to sample the menu and see what Laurence had done with the food at Playa. We started with some snacks which were 'Edamame with soy and garlic', 'Nocellara olives', 'Padron peppers with sea salt and chilli' and lastly 'KFC bites, Korean fried chicken with spicy bbq sauce'. By far my favourite was the Korean fried chicken. The outside was perfectly crisp with a nice balance of spices and the chicken was still so moist and juicy.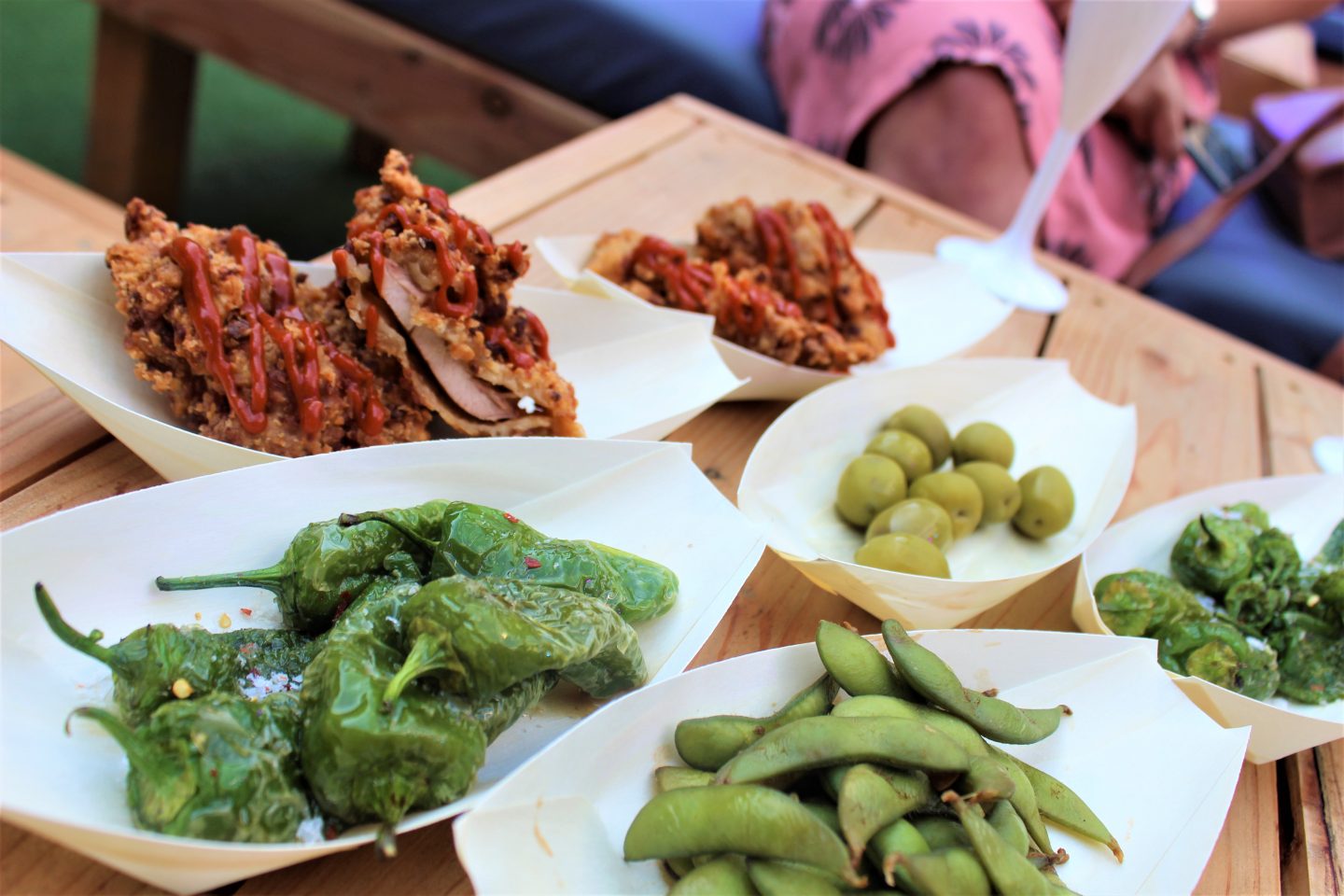 Moving inside it was time for more snacks! 'Calamari tempura with sriracha mayo and spring onion' – the tempura batter wasn't quite crispy enough for me but the squid was cooked very well. There are not many things worse than overcooked squid! The next snack up was 'Smoked ham croquettes with cheddar and tomato jam' and 'wow' these were good, like 'I don't want to share give me a bucket-load' good! These were big yummy croquettes – the crumb on the outside was just the right thickness, was golden in colour and had a delicious crunch! The inside was smoky from the ham, gooey from the cheese and the tomato jam added a beautiful sweetness and cut through the richness of the croquettes.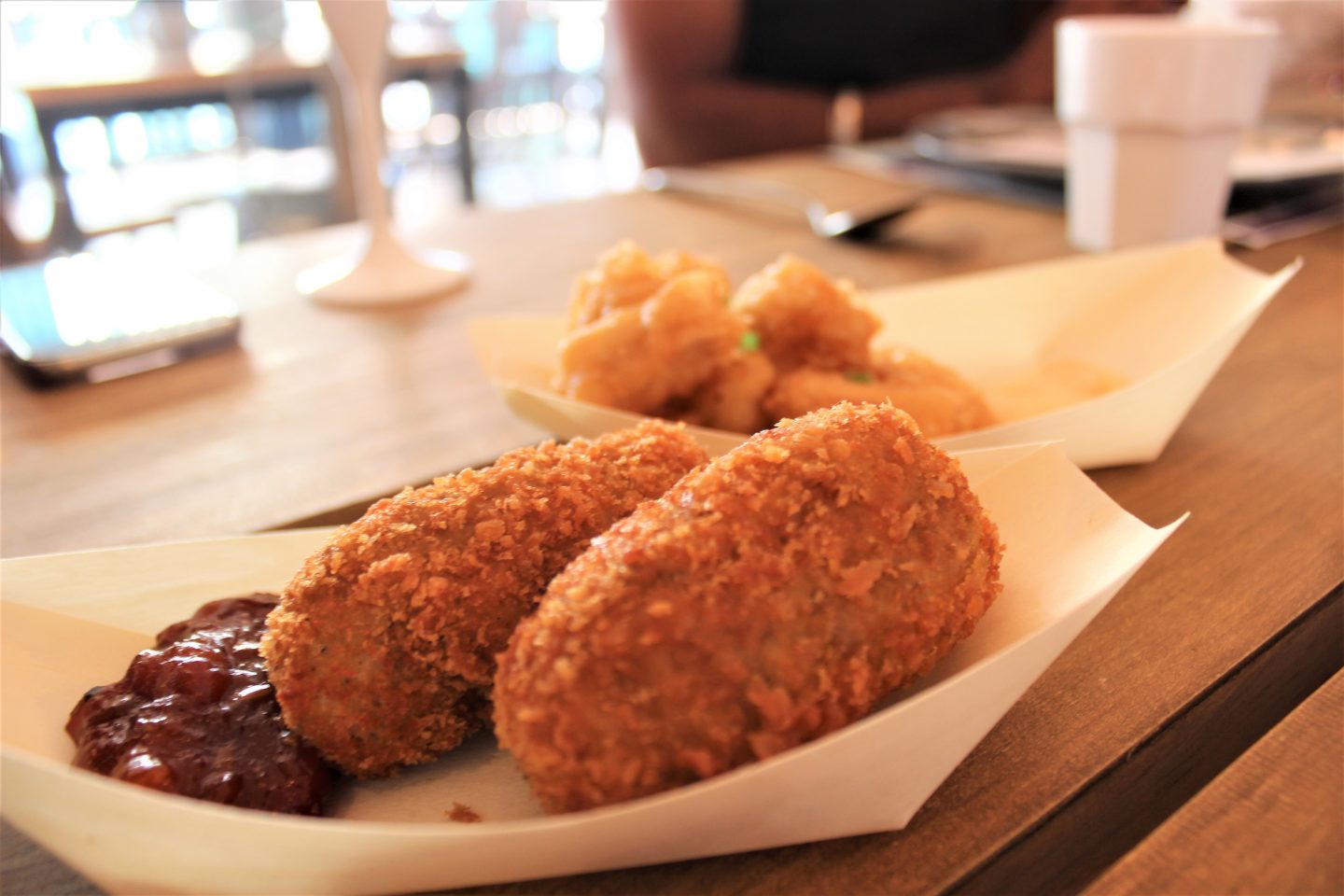 First of the main dishes we had were the 'Confit chicken thigh with teriyaki glaze and jalapeño dressing' – the chicken was lovely and moist and had a beautiful char on the outside.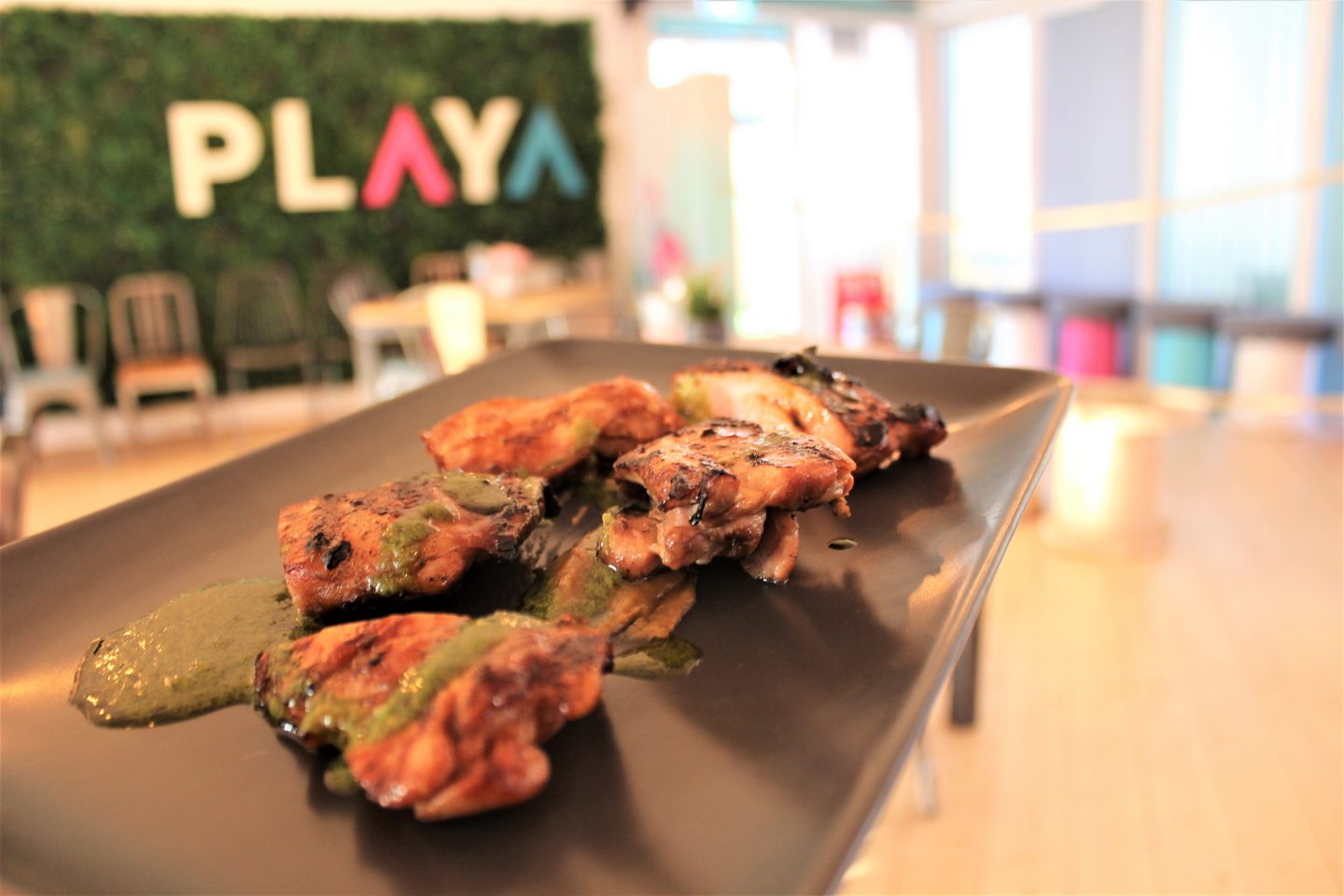 Next up was the 'Glazed belly pork with kimchi and soy'. Due to the cut of meat I am sometimes left disappointed with pork belly as if the fat isn't cooked correctly it can be chewy and not a pleasant texture, but this was delicious. The meat was soft and flaked apart under my fork and the fat had been cooked enough so it was soft with a lovely crisp top.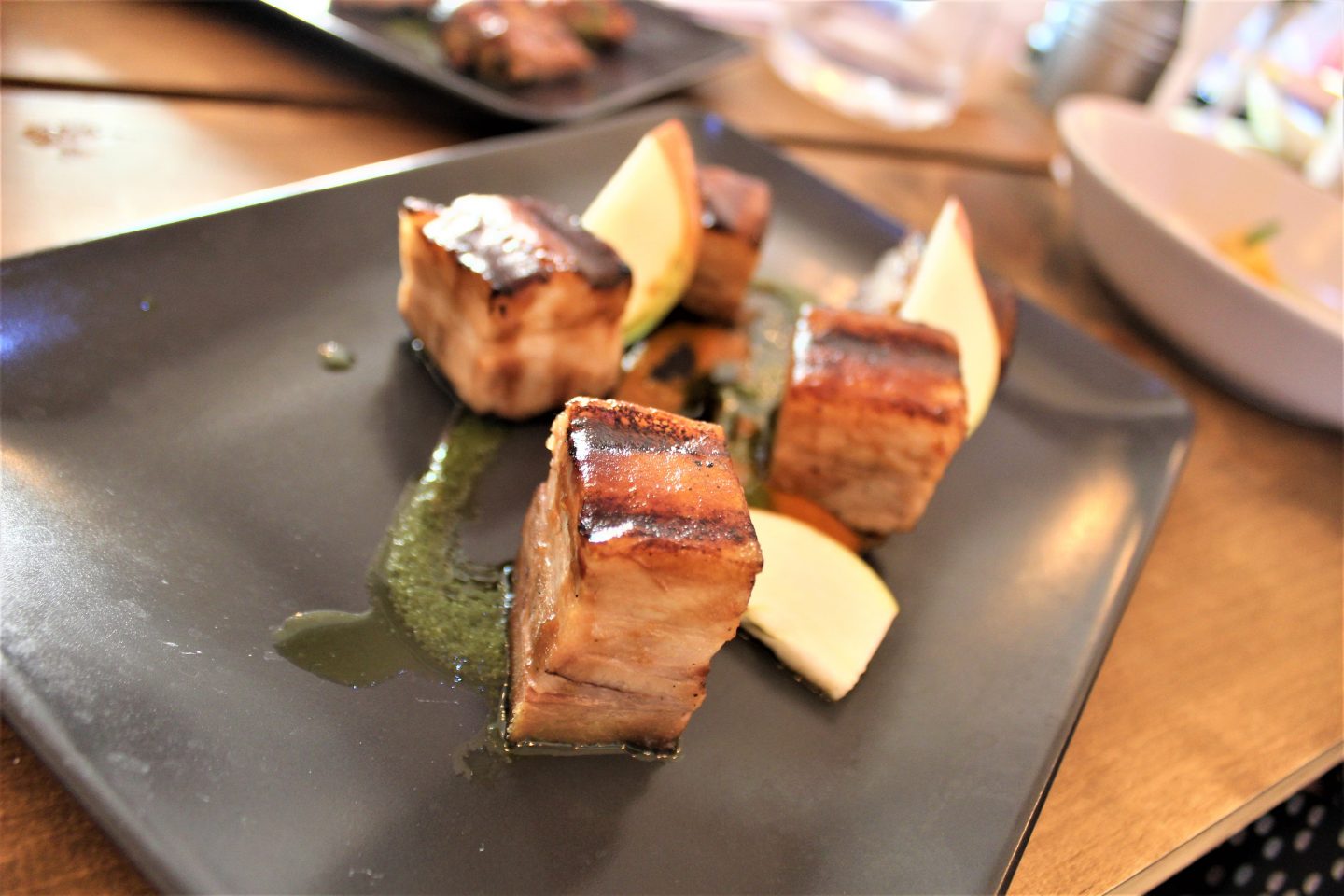 My favourite meat of the night was the 'Lamb Cutlets with coriander chimichurri and yoghurt'. They were served rare just as I would order my meat so I was very happy to see them come nice and juicy and pink. The meat was very tender and was seasoned well. They were so good I actually had three!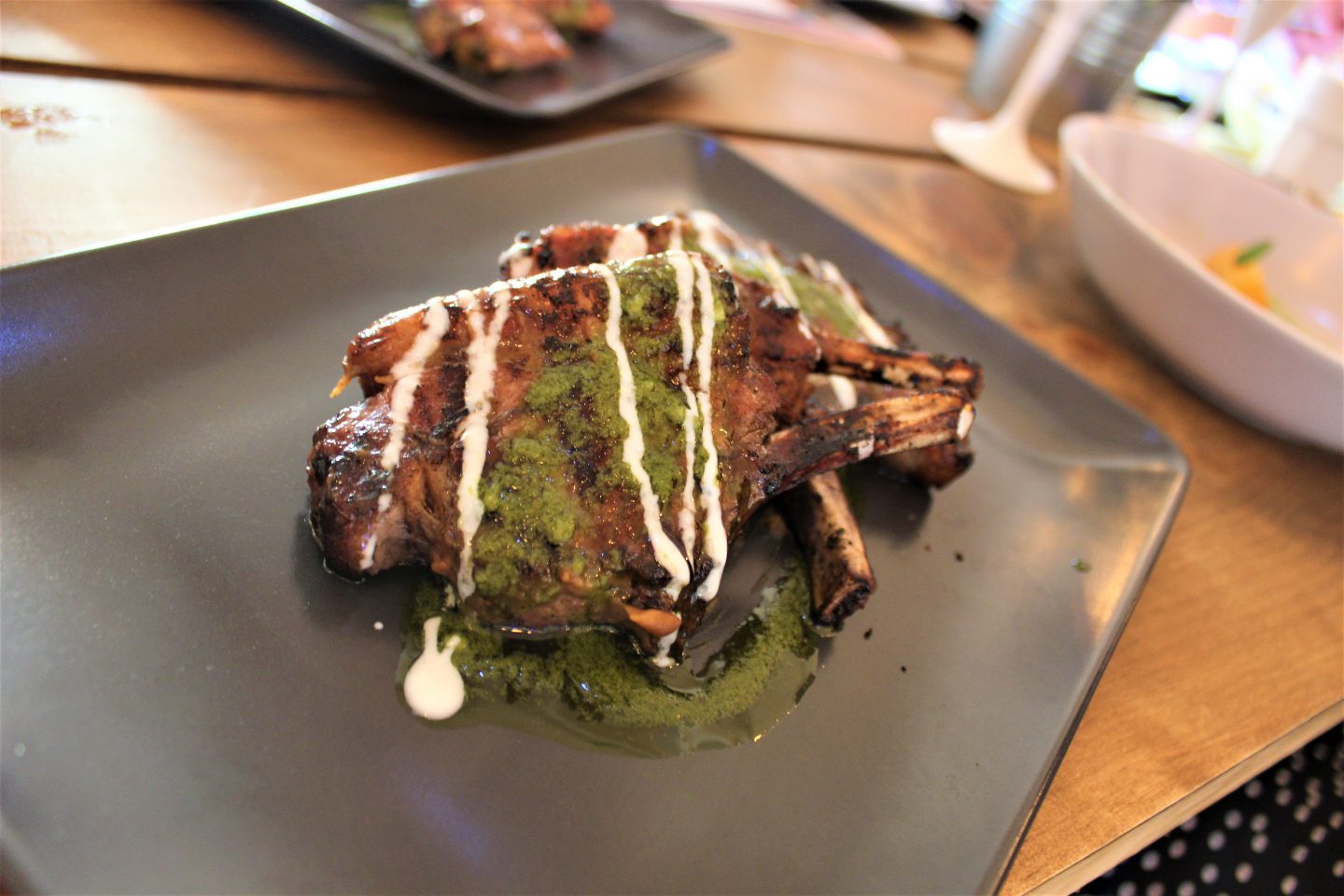 The side dishes we were served were the 'Tomato Salad with Burrata and basil' . . .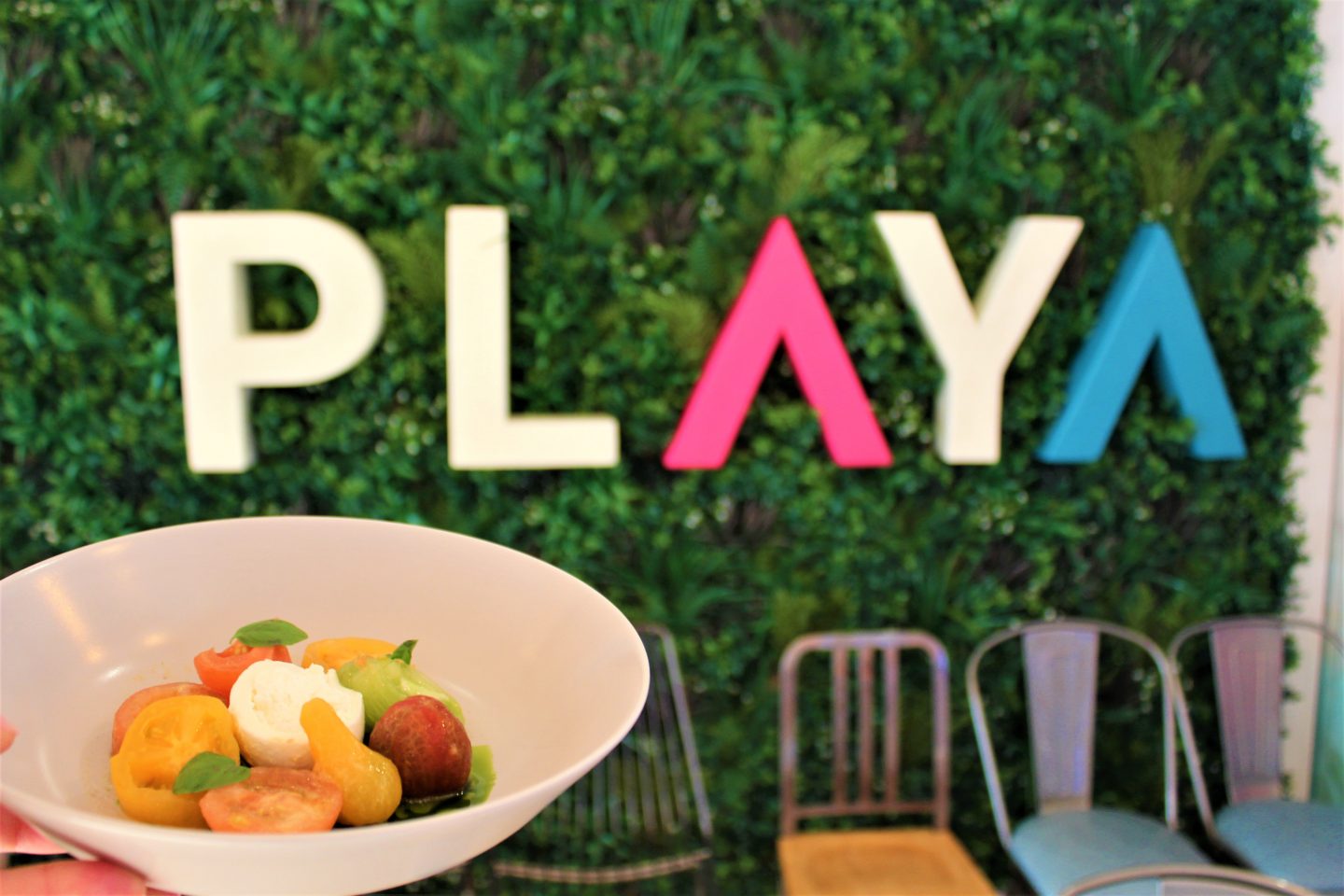 The 'Charred sweetcorn salad with Pomegranate and fine herbs' . . .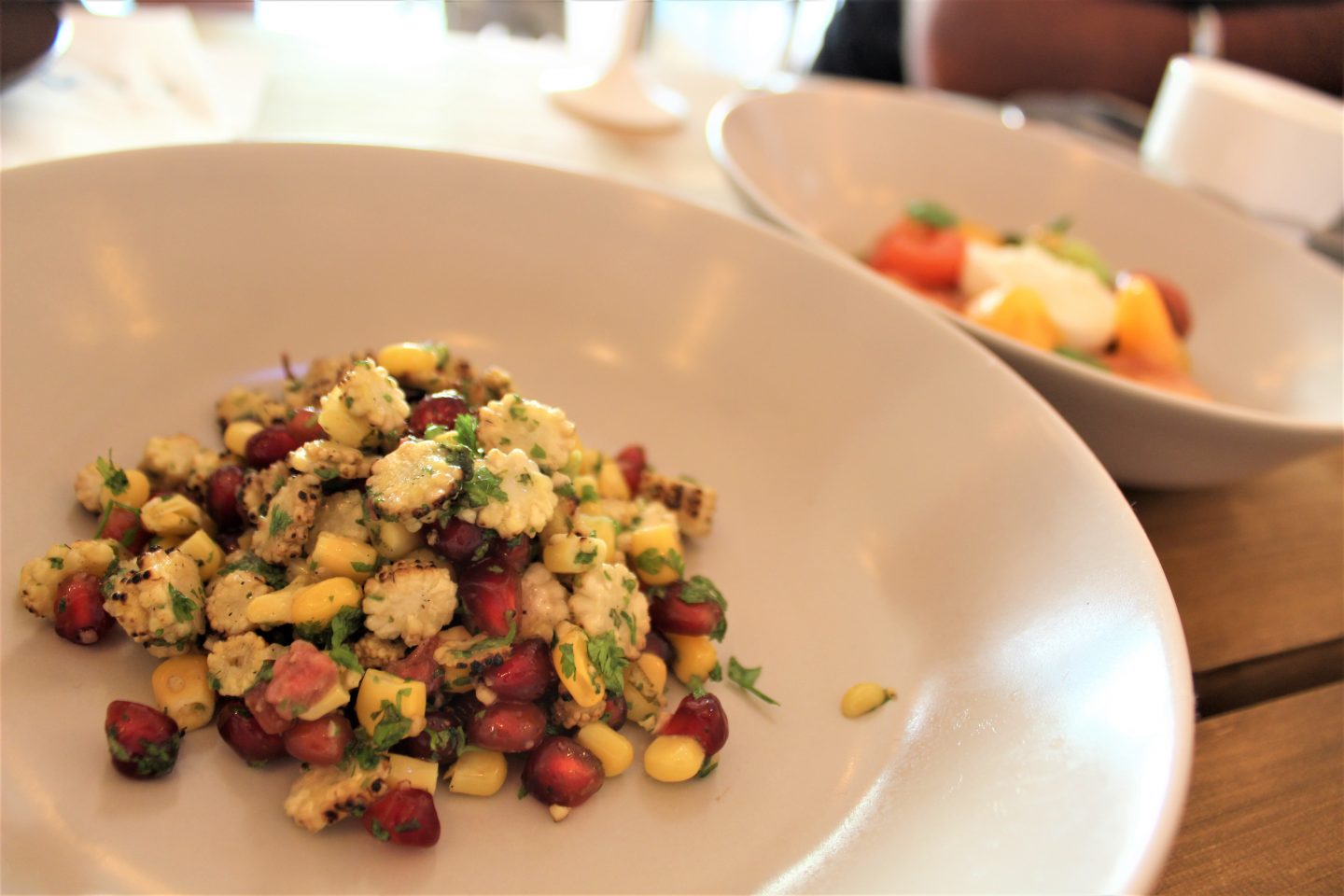 Confession time – I'm not actually a fan of salads and I don't like sweetcorn so I didn't try these two dishes, but you'll be pleased to know I ate lots of the third side dish! 'Smoked Hasselback potatoes with Spring onion and bacon' – these were very moreish. I love anything smoked, I love carbs and I love bacon so these were a triple-winner for me!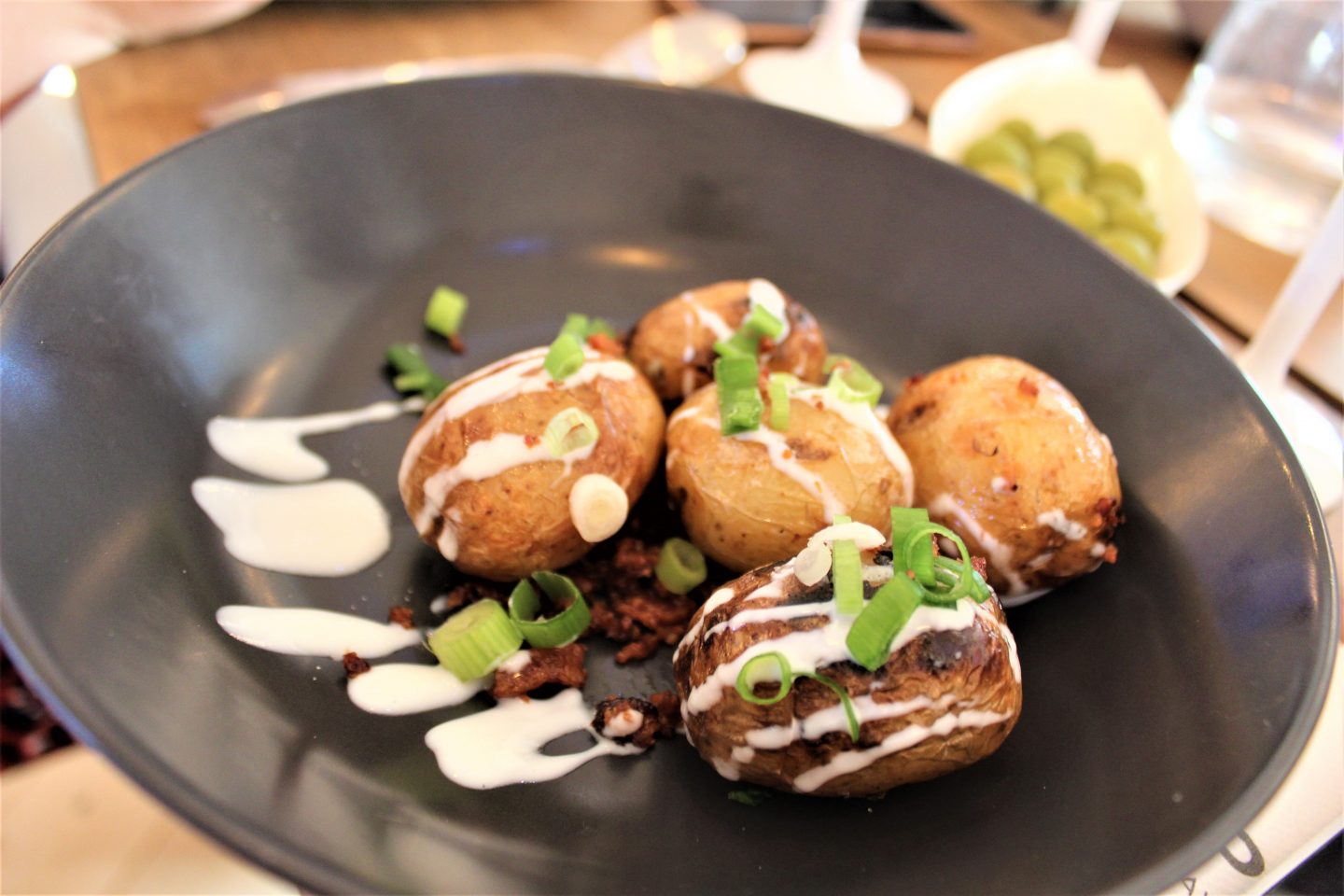 We had three desserts to try – the 'Strawberries & cream with English sparkling wine and mint', 'Pine nut panna cotta with Watermelon and basil' and lastly the 'Chocolate Delice with Cherry and almond'.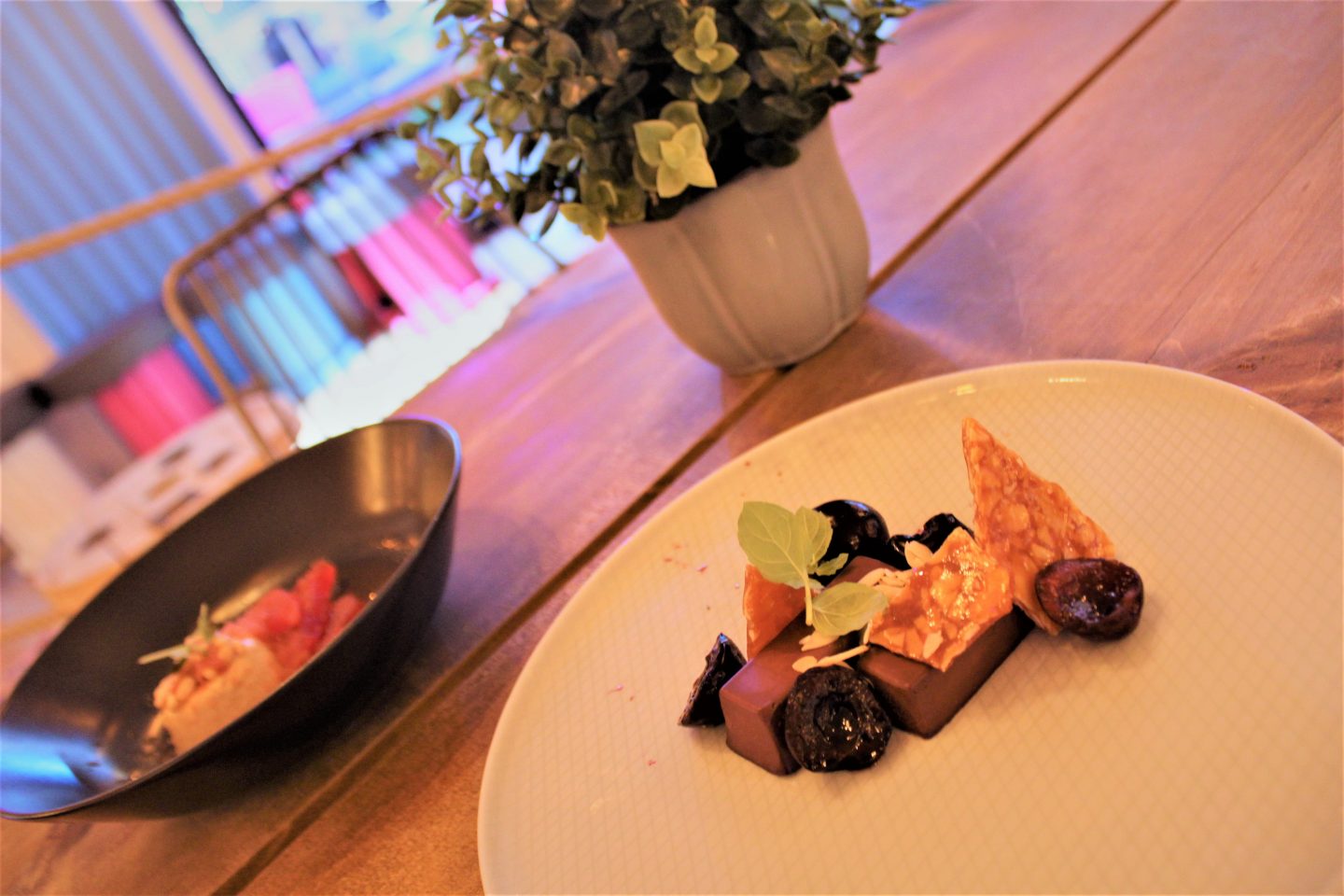 I'm afraid I wasn't a fan of the panna cotta. In my opinion it had way too much gelatine in it, it didn't have that sexy wobble a panna cotta normally has and the texture was just way too firm for my taste, which is a shame as I really like the idea of the pine nut and basil flavour combination.
The 'Strawberries & cream was just that – fresh strawberries and lightly sweetened cream. Now onto the star of the desserts and in my opinion the one to order, the chocolate delice. First of all I loved the presentation. I couldn't wait to try it and it didn't disappoint! Beautifully, rich, smooth dark chocolate delice with crunchy praline – delicious!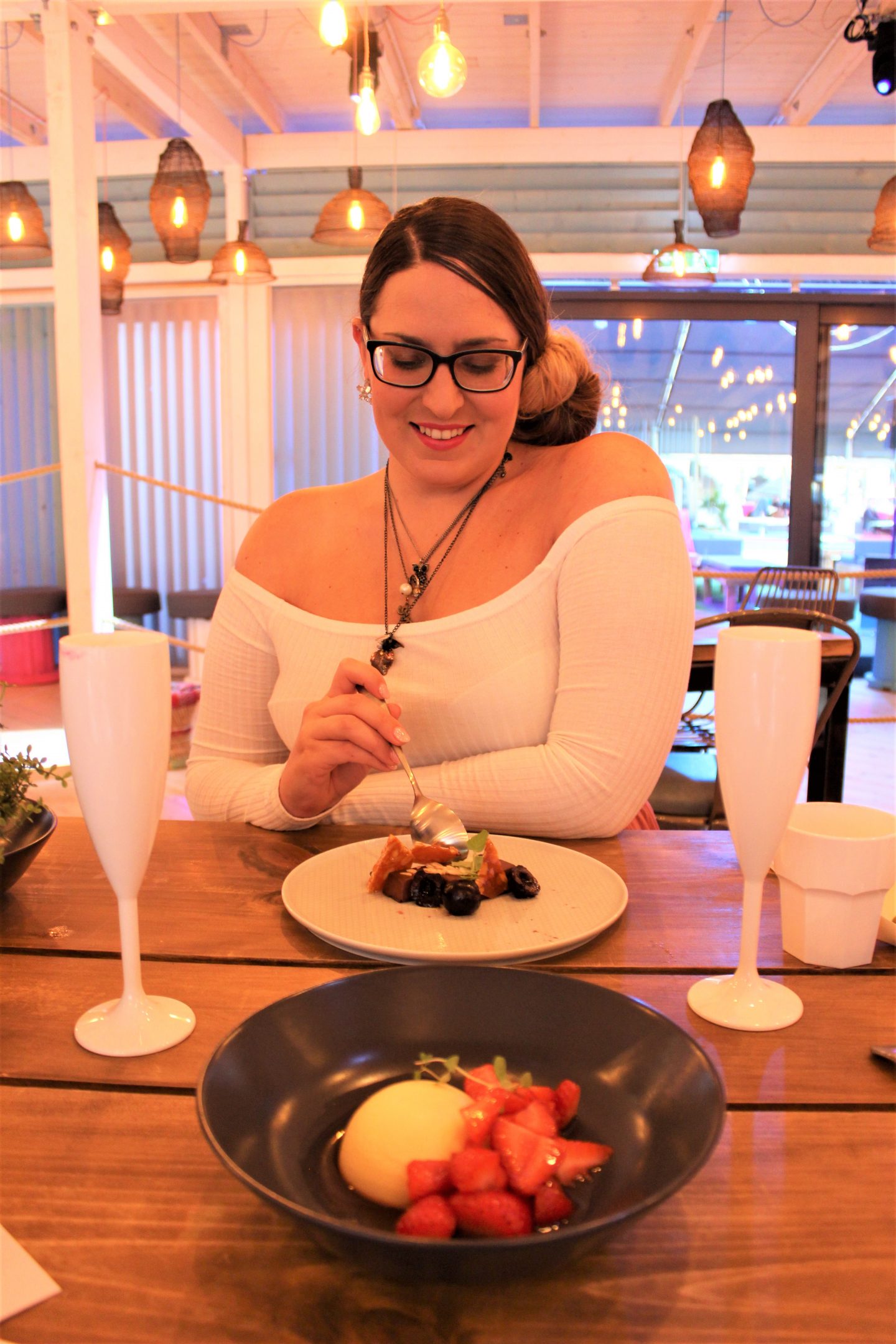 It's definitely somewhere I could see myself going with the girls – drinking fizz, eating great food and soaking up the atmosphere. They do a great set menu at £25 per head, but you need to hurry as it's only there until the beginning of September!
My meal was complimentary but as always all opinions are my own and honest.