The Delaunay is a restaurant which is open from early morning till midnight, serving breakfast, brunch, lunch, afternoon tea and dinner. We visited for breakfast. It is a beautiful building located in Covent Garden, on the corner of Aldwych & Dury Lane to be exact.
As we hopped off the tube and took the short walk to The Delaunay our tummies were rumbling … Mr B and I never miss breakfast!
We were 20 minutes early for our 9:30am reservation, but this wasn't a problem for the lovely staff at the Delaunay. We ordered our coffees while we decided what to have and I was very impressed with the breakfast choice. There really was something for everyone, from a light continental and the healthy Acai Berry & Granola bowl to the traditional English Breakfast and luxurious Smoked Salmon.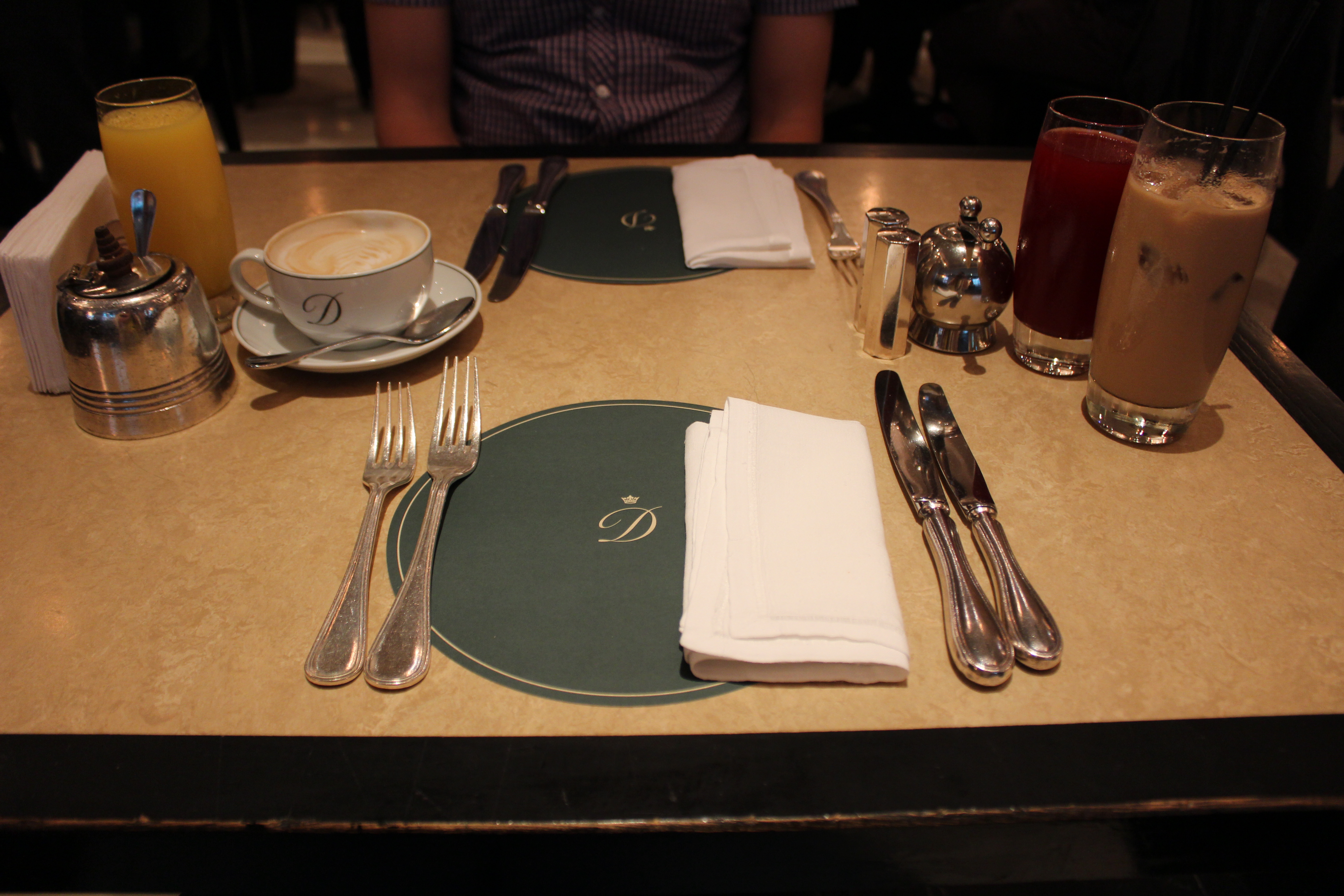 The Delaunay is much bigger on the inside from what it appears on the outside, with the restaurant full of a mix of business breakfasts, friends catching up and tourists starting off their day somewhere special.
As the Delaunay is a very nice establishment, I presumed portions would be on the small size . . . I was wrong!
To start with I ordered pancakes with maple syrup whilst Mr B opted for a freshly-baked croissant with the homemade jams. The pancakes were delicious, very soft and fluffy. Mr B's croissant was flaky and buttery, just how they should be!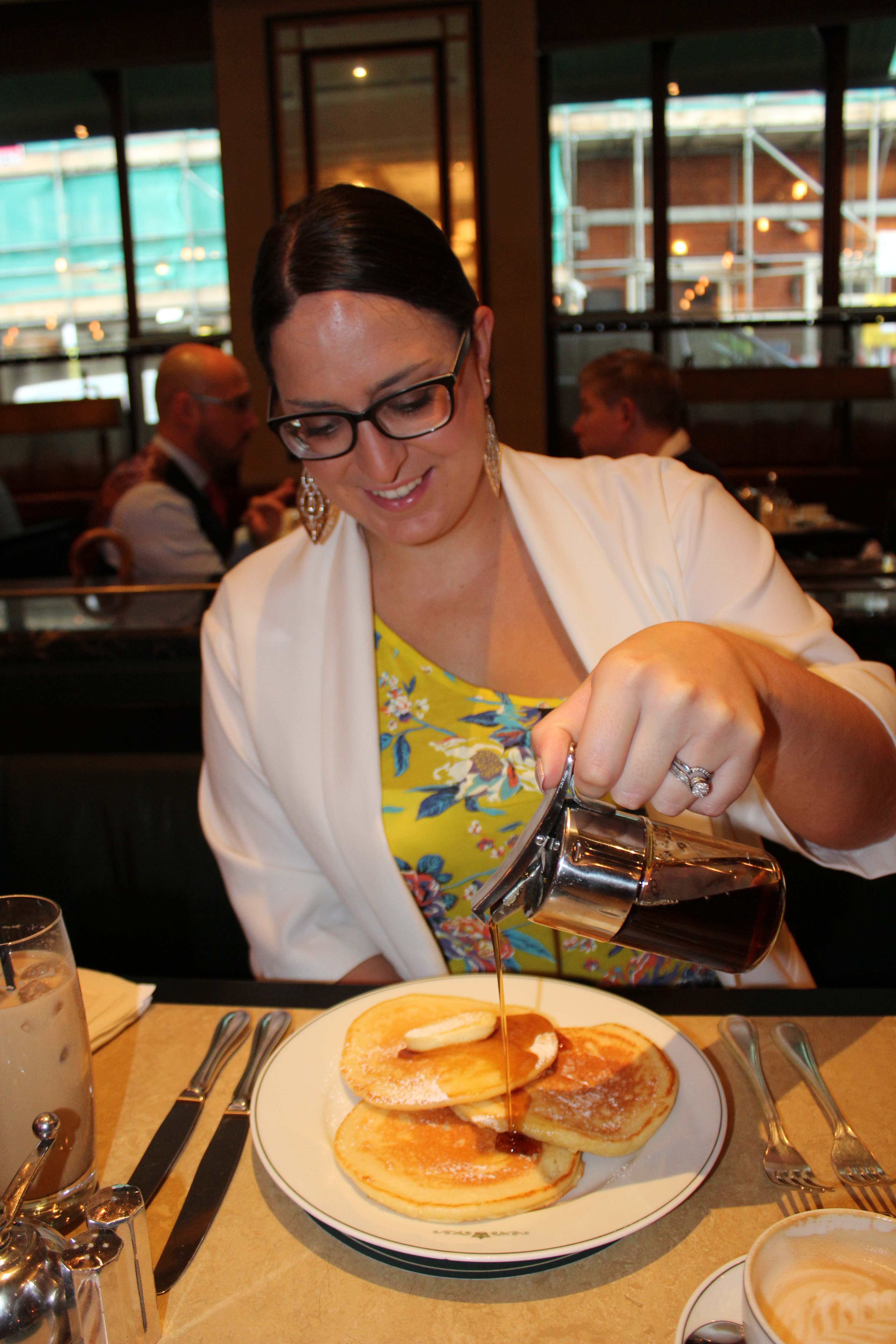 For second course I opted for the Eggs Arlington, a generous portion of smoked salmon on a fluffy English muffin topped with a perfectly poached egg and beautiful hollandaise sauce. It passed my critical 'poached egg test' with flying colours!
Mr B opted for Grilled Halloumi with Poached egg, Avocado, Cherry tomatoes and a Portobello mushroom. I must admit I did get food envy. I was very happy with my choices but Mr B broke away from his traditional pick (unlike me!) and his breakfast worked just perfectly, with the salty halloumi and creamy avocado with meaty mushroom it was breakfast perfection on a plate!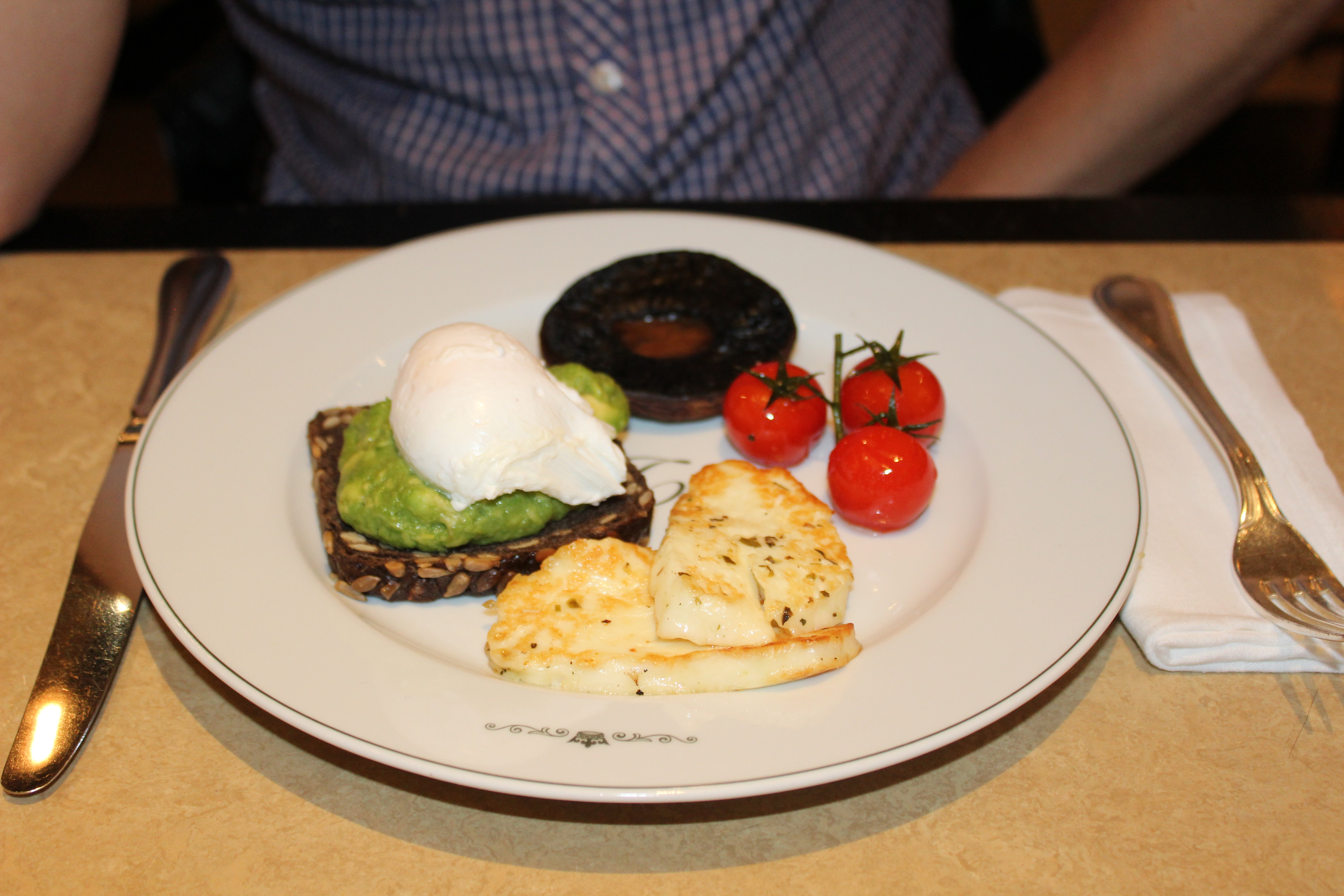 We loved our special breakfast at The Delaunay and it set us up for the day perfectly, as we needed to fuel up before heading to Oxford Street and Harrods for a shopping spree!
55 Aldwych, London, WC2B 4BB
020 7499 8558