Walk along Bridlesmith Gate this festive season and you will be stopped in your tracks by the beautiful red bow twinkling away.
The striking bow is sure to put a smile on any Christmas lover's face. As far as I'm concerned, when it comes to Christmas decorations, the more sparkle and the more colour the better!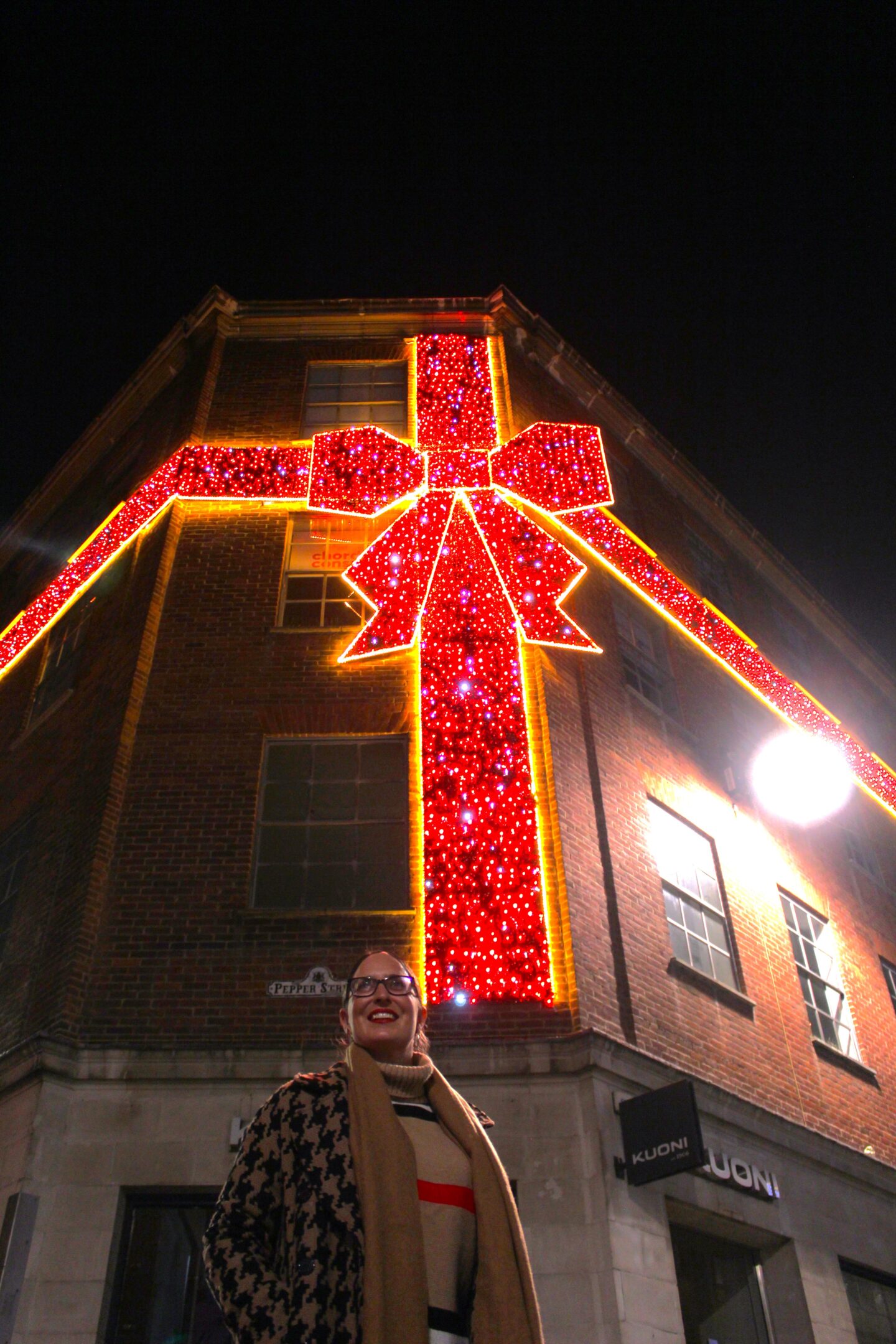 And what's even better, when you stop to take that beautiful festive photo, this one can do even more than go on your social media page!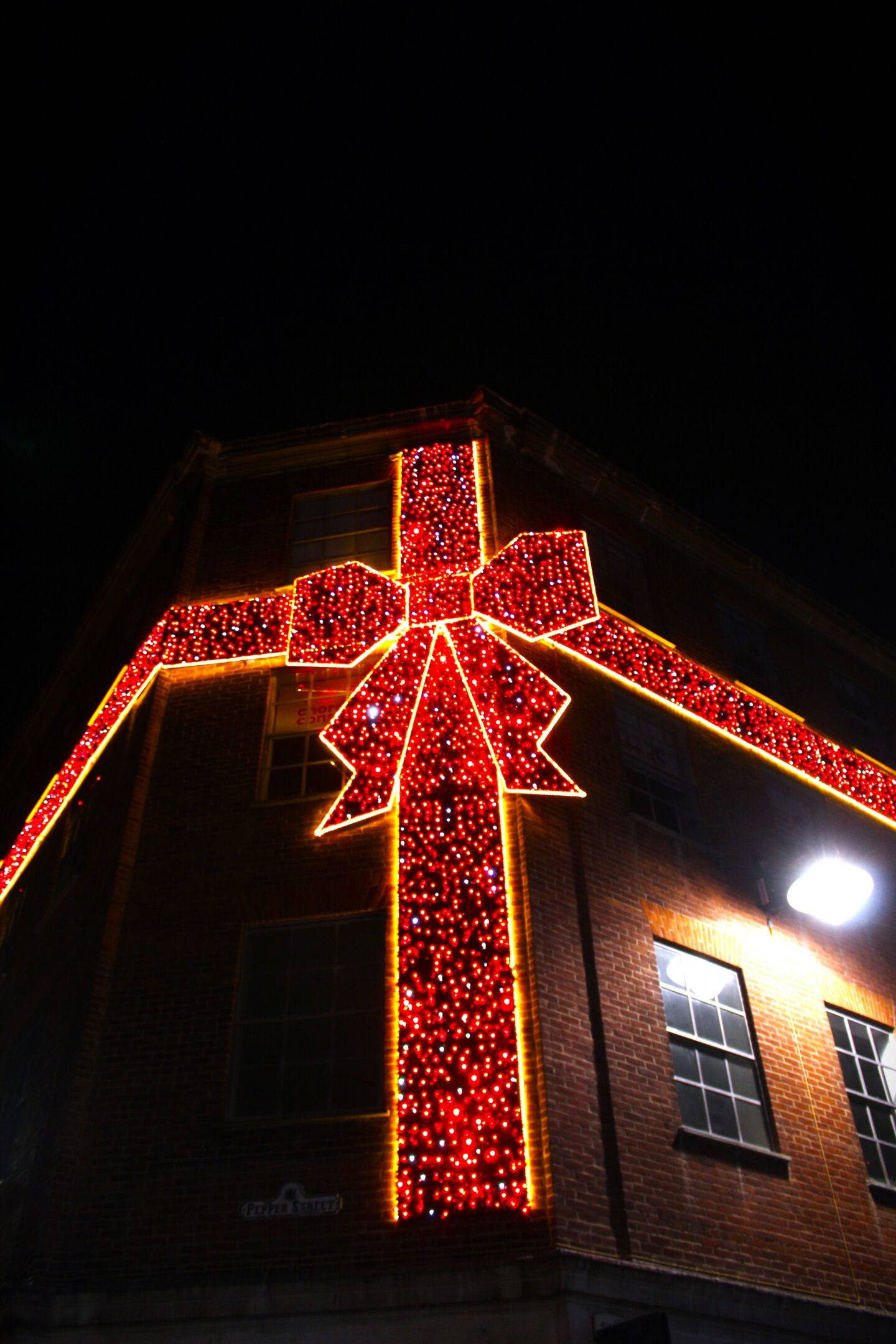 Take a photo with the festive bow, post it on Instagram and tag @itsinnottingham official account on the photo between now and midnight on Sunday 10th December and one lucky winner will be picked at random to win a meal for eight people – yes you read that correctly, eight people!!! – at Nottingham's newest Mexican restaurant Taquero, which is due to open its doors very soon.
I was lucky enough to be invited to the official lighting up where the glamorous and fabulous Liv pushed the plunger and set the bow sparkling!
Only a few steps away from Bridlesmith Gate you will find the Magic Garden, who have a selection of festive cocktails available during this wonderful time of year. Of course, I couldn't resist sampling them, purely for research purposes of course (that's a lie!).
Gin lovers will enjoy the refreshing and easy drinking 'Gin-gle Bell Rock', which is made with rhubarb, cranberry, vanilla and topped off with prosecco.
Espresso Martini fans like myself will enjoy their Christmas twist on the classic, the 'Black Forest Martini'. This luscious cherry and chocolate flavoured martini with fresh espresso is garnished with fresh black cherries and coco powder.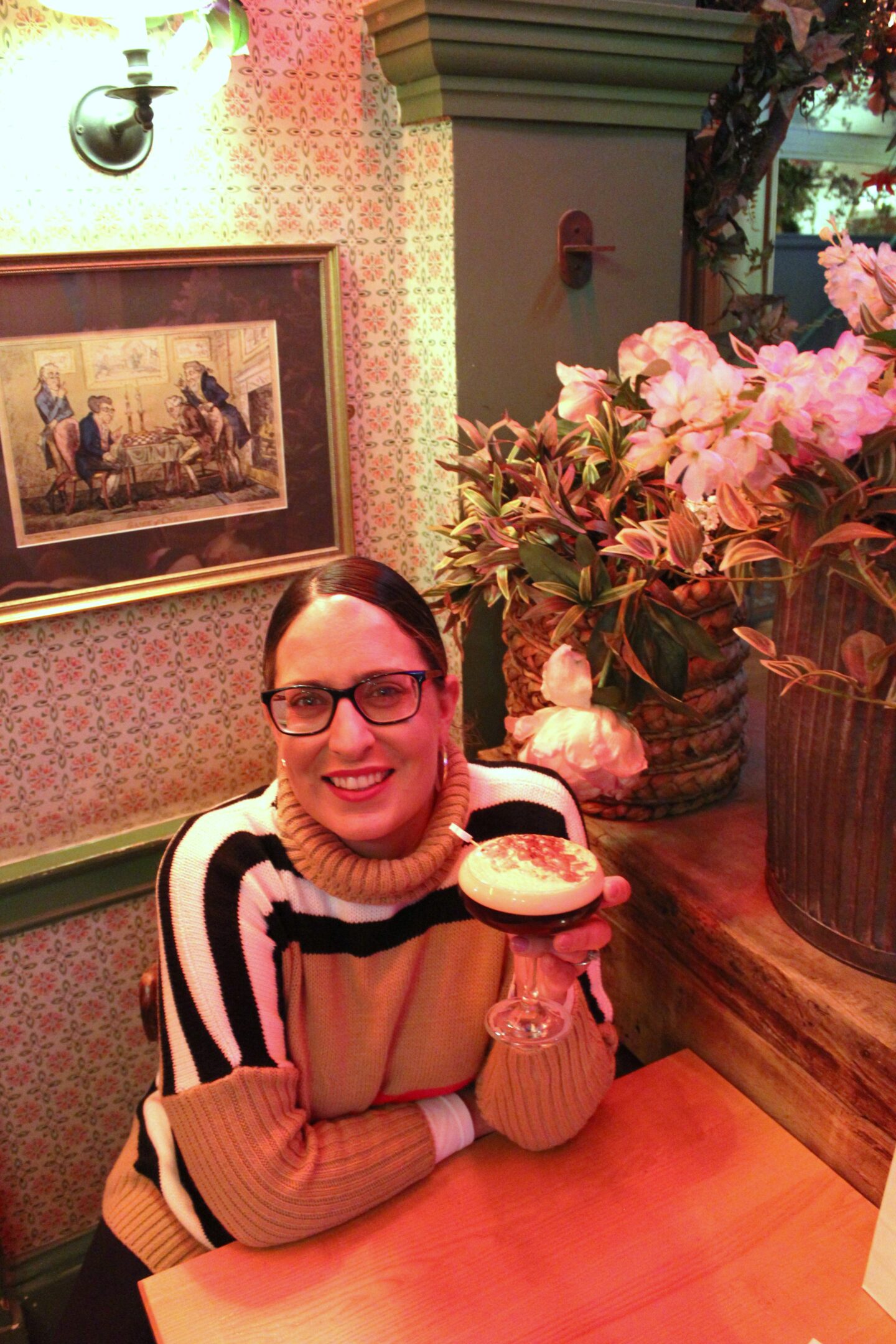 Mr B was delighted to see a festive twist on the classic Negroni, named the 'Fig Spiced Negroni'. It was a mixture of banana rum, fig liqueur and maple syrup giving this usually quite bitter drink a lovely sweet punch. It was garnished with a dried orange and a singed cinnamon stick.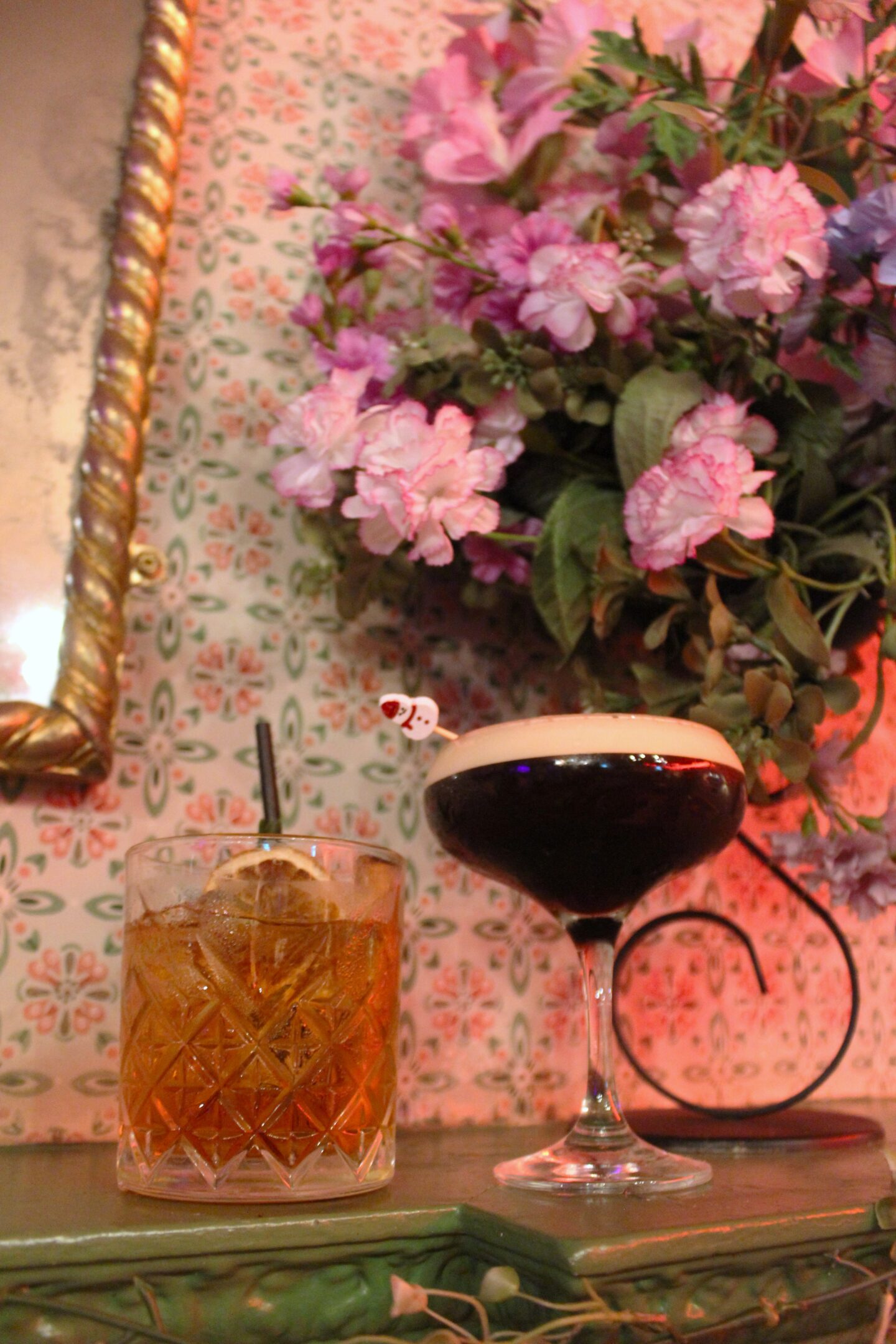 I can also speak highly of the food, from the chunky Halloumi fries with sweet chilli sauce to the delicious Pulled pork sliders, where the mini brioche buns were filled with mouthwatering pulled pork with a BBQ sauce and slaw.
Beautiful tempura king prawns which had such a lovely light batter – with a squeeze of lemon they were absolutely delightful. The Padron peppers with a sprinkling of smoked salt were very moreish indeed.
Chicken bites which were coated in a rich sticky BBQ sauce were something I had more than a few of! These are also available in a vegan version which I tried and confirm were equally as tasty and sticky!
And last but not least, the Thai sweet chilli fishcakes, which were made with cod and salmon, garnished with watercress, lemon wedges and a sweet chilli dip.
But wherever you end up when you are enjoying the most wonderful time of year in our fantastic city, don't forget to take a walk down Bridlesmith Gate and take that snap of you and the fabulous big red bow!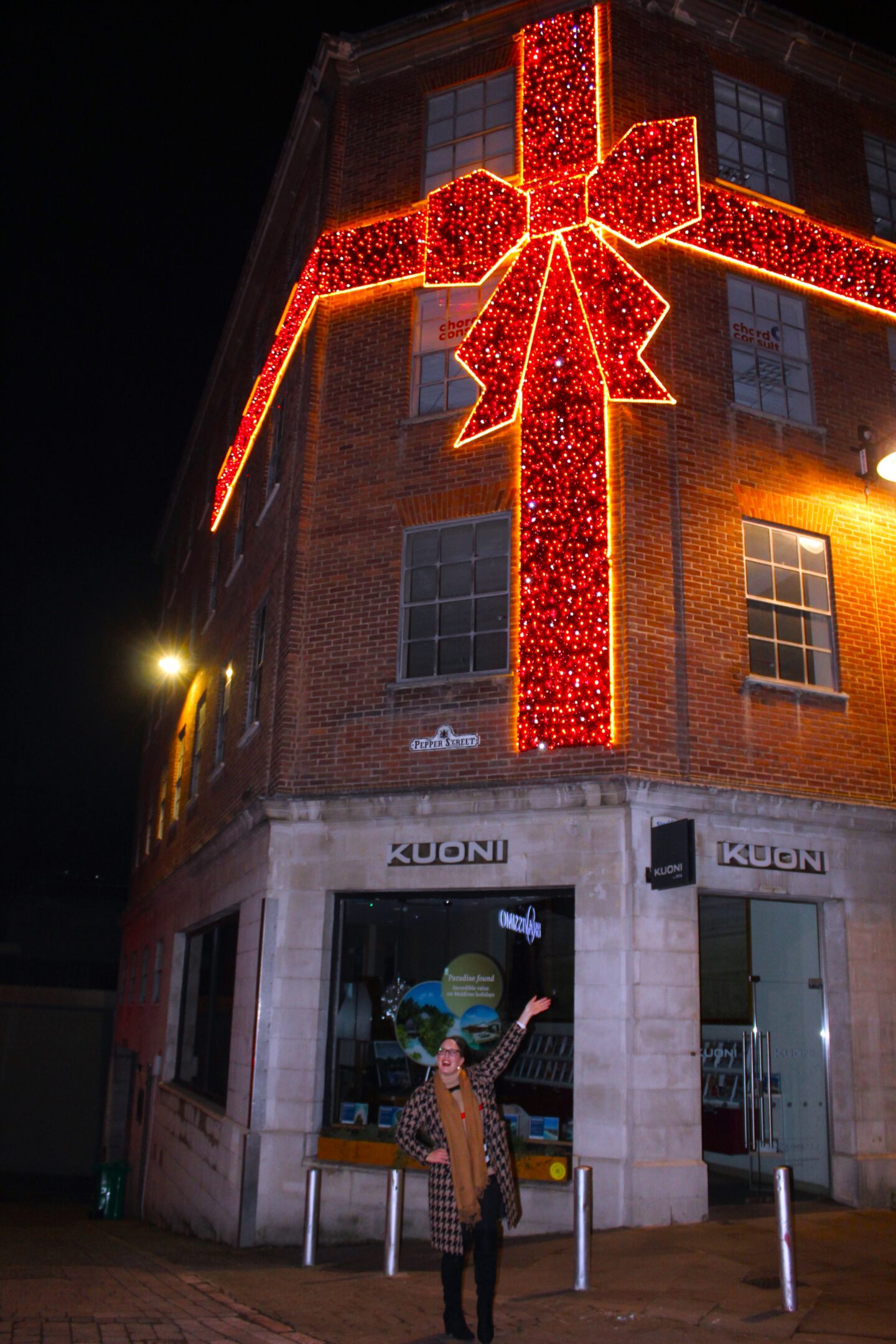 I was a guest at the light switch on however as always, all my opinions are my own and honest. I think this is a great competition not to be missed!