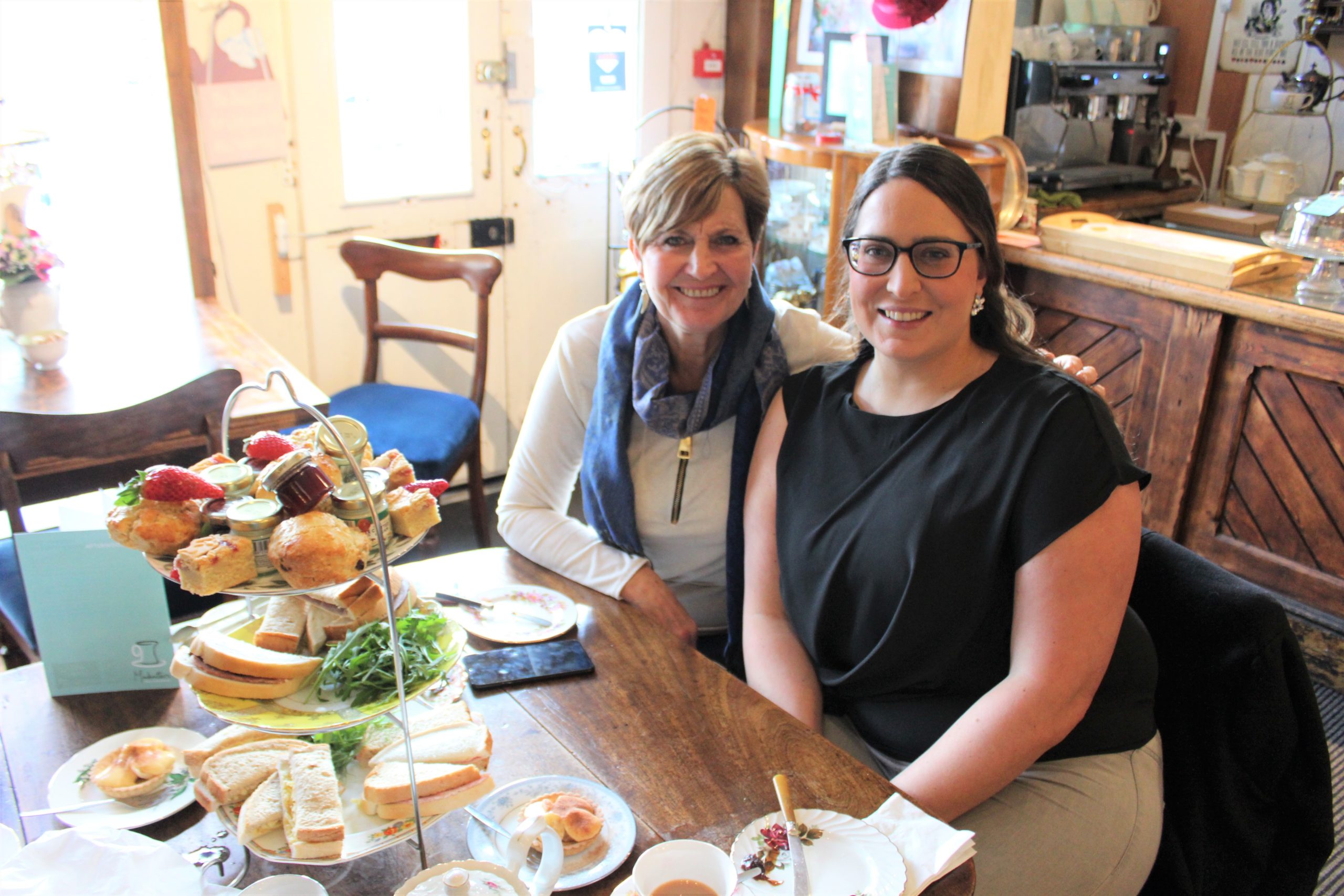 There is a Nottinghamshire town that is home to a fun and friendly tea room which is themed around Alice In Wonderland.
Madhatters has recently celebrated its eighth birthday and whilst many tea rooms do not survive that long, I am confident that Madhatters is going to last the test of time and that is for two reasons, the very friendly service and the delicious homemade food!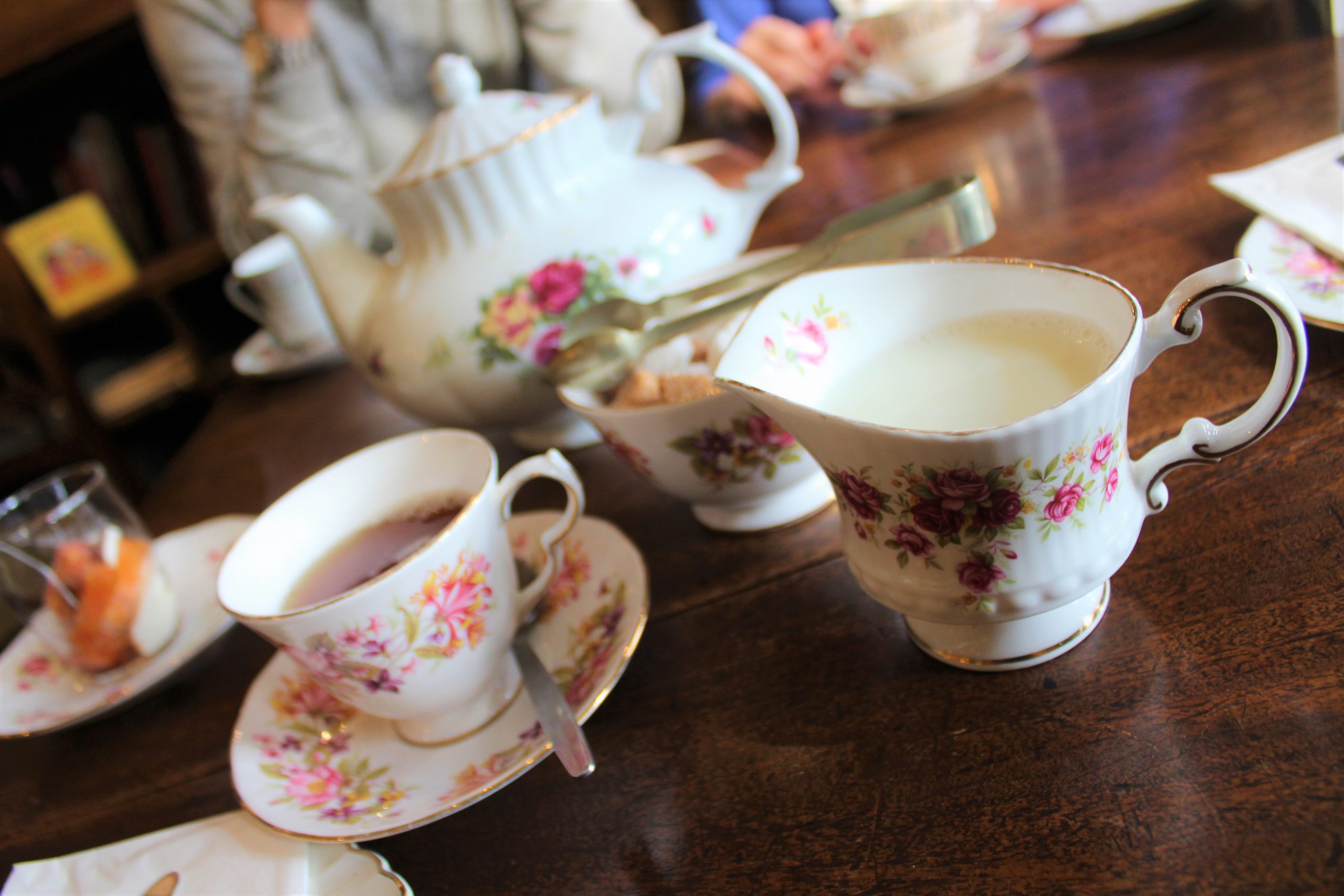 Mr B and I have been several times over the years. The cakes are so yummy and another plus for us is that they have a dog-friendly side! There was already a full bowl of fresh water waiting for Snoopy when we arrived.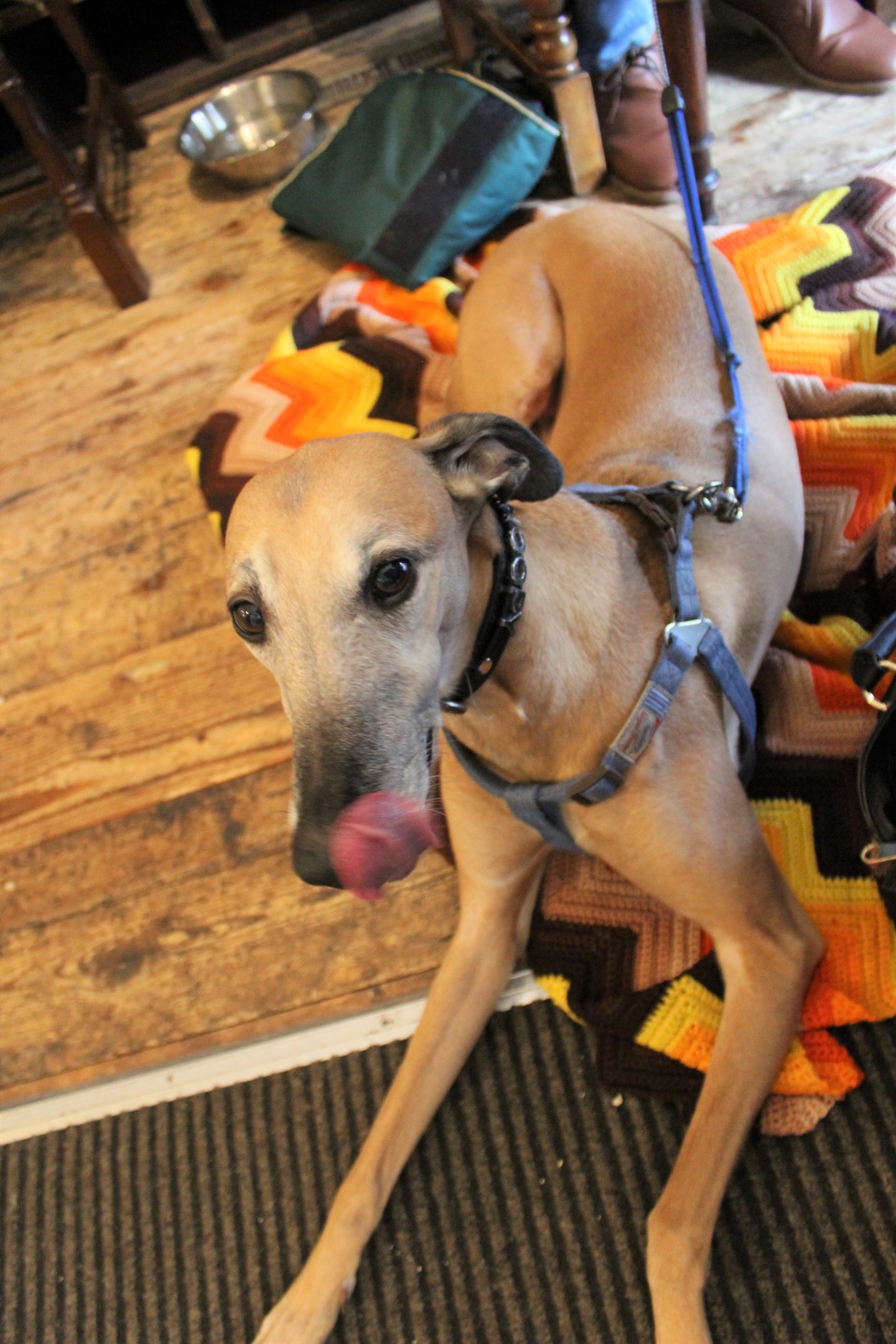 Our most recent visit was for afternoon tea, but we are not jumping straight in with the afternoon tea stand as you are surprised with lots of savoury delights first. We started off with a Tomato and mozzarella salad . . . .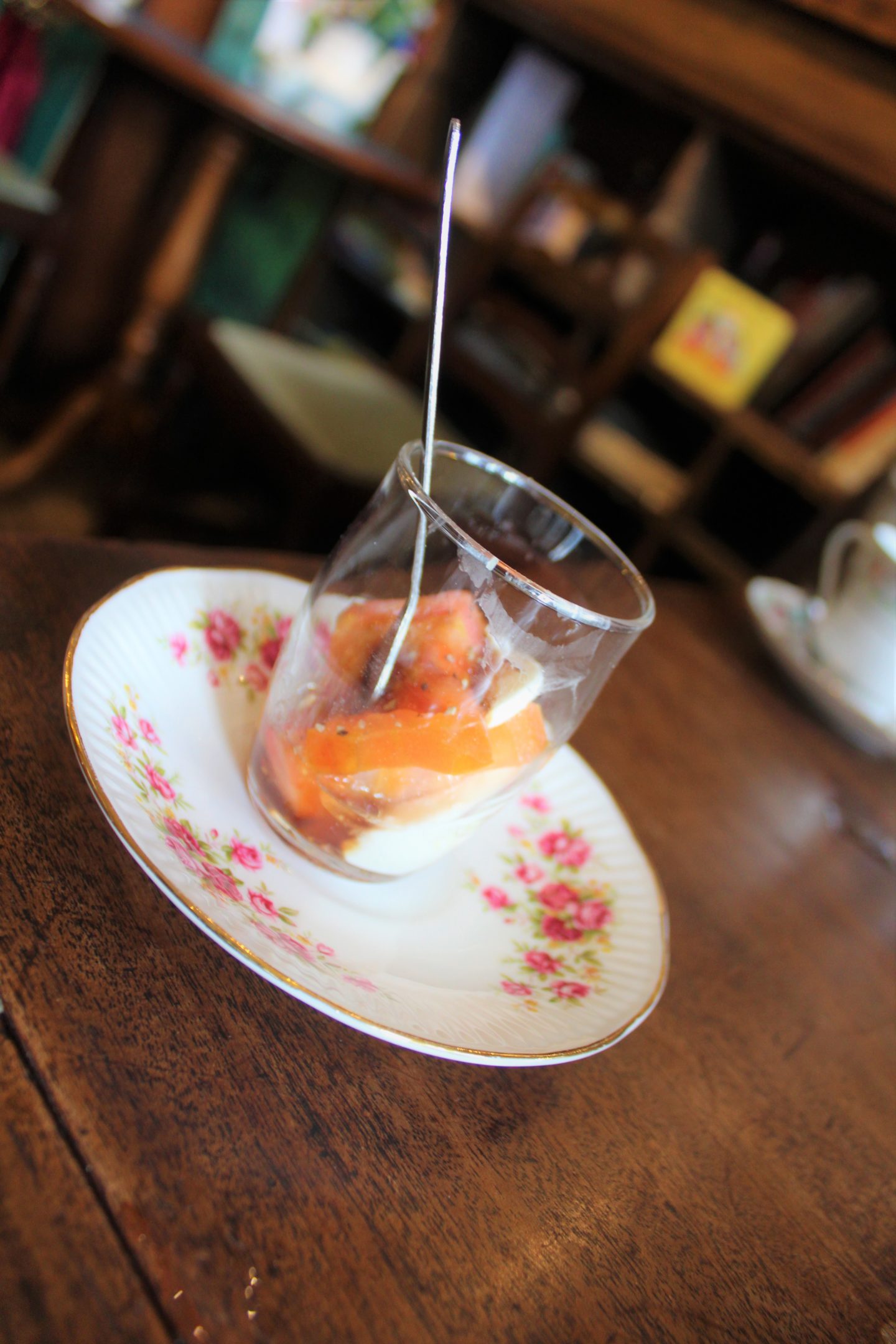 We then had a selection of bite-sized canapes which I couldn't wait to tuck into! The first one we tried was the Pesto and tomato tarts. I love the freshness of pesto and these were the perfect size and full of flavour. Next was a Butter bean and sweet chilli cup and the lovely texture of the butter bean worked really well with the slight heat from the sweet chilli. My favourite of the three canapes was the Goats cheese and onion chutney, which was served on a pastry spoon! I absolutely adore goats cheese. I love that tang and of course the classic pairing with onion chutney.
After all our delicious savoury treats, it was time for the masterpiece – the afternoon tea stand!
Sandwich options at Madhatters are always changing which I love and the fillings we had on this visit were Cheese & mango chutney, Roast Gammon, Corned beef & chutney and lastly, tender Roast beef.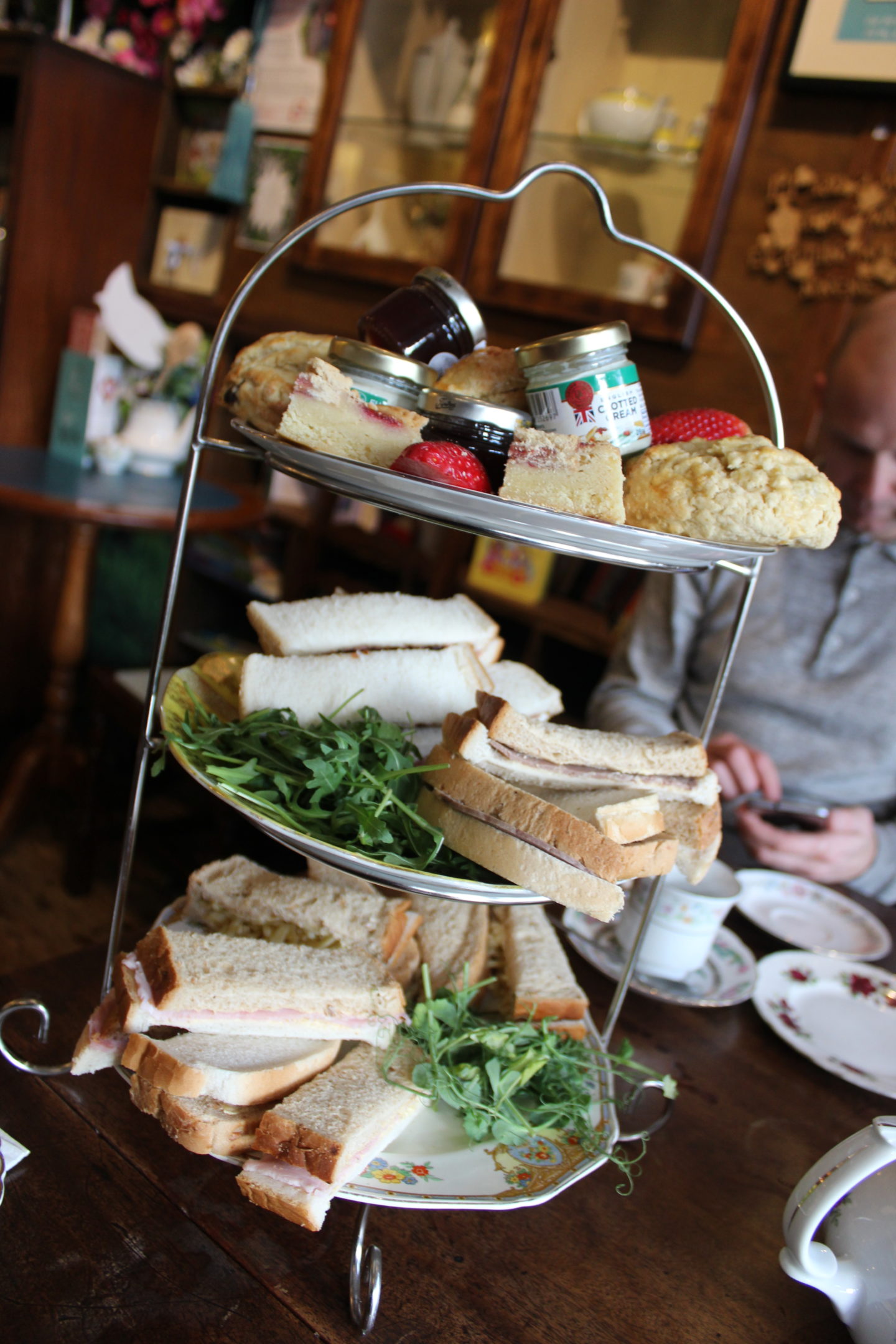 On to my favourite part of any afternoon tea . . . the scones! These freshly-baked scones were served to us still warm and we each had our own jar of clotted cream and strawberry jam. I have never had a bad scone at Madhatters and they are always a highlight for me. So well made, fresh and extremely yummy!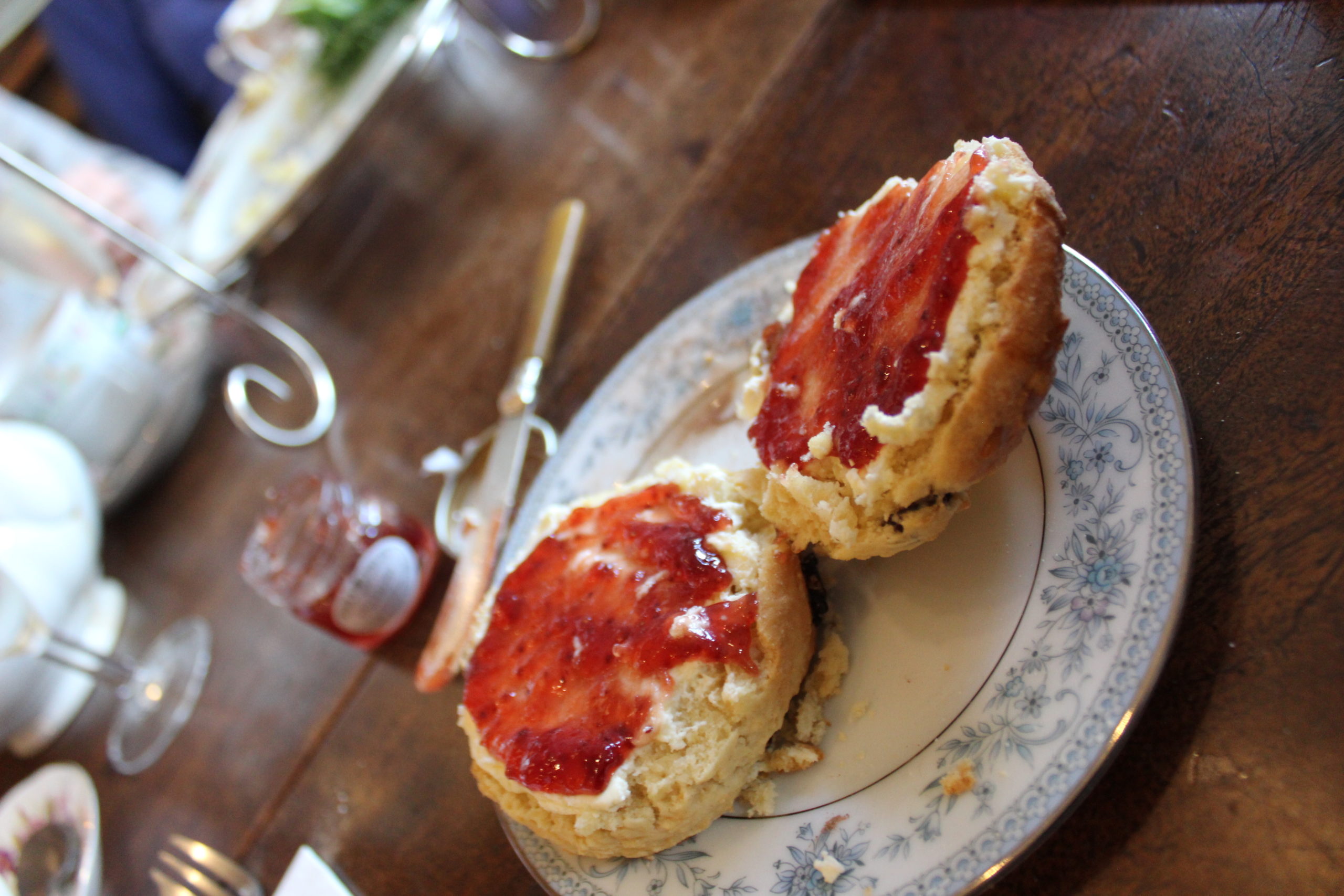 The final sweet treats were a homemade Banoffee pie and Jammie Dodger blondies. Oh those blondies were so good, slightly gooey and slightly crumbly. I even traded Mr B my banoffee pie for his blondie, which isn't as big of a sacrifice as it sounds as I don't like bananas! But don't worry, I did let him have a taste of the blondie! However, Mr B said the banoffee pie was divine so he was also happy with the trade!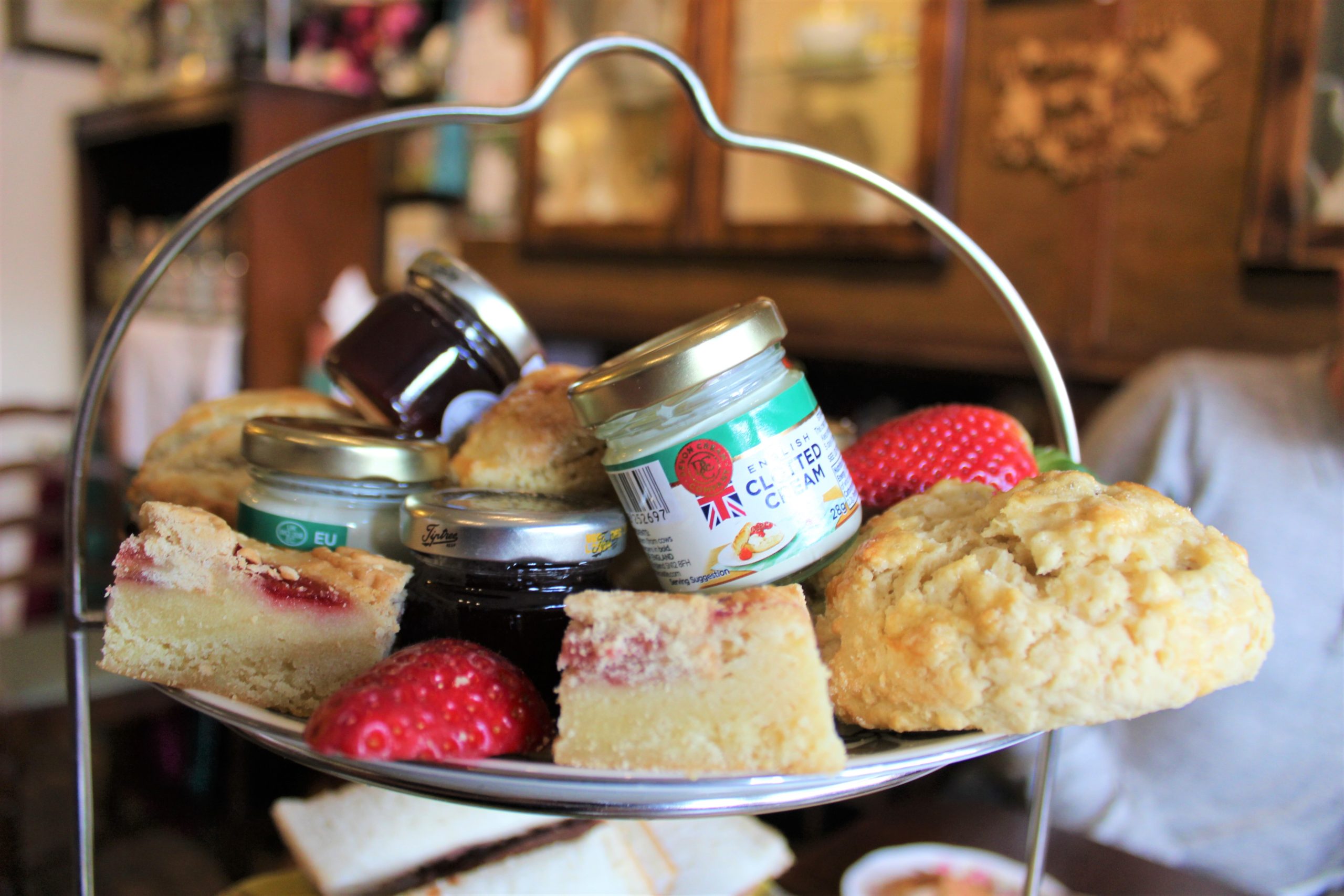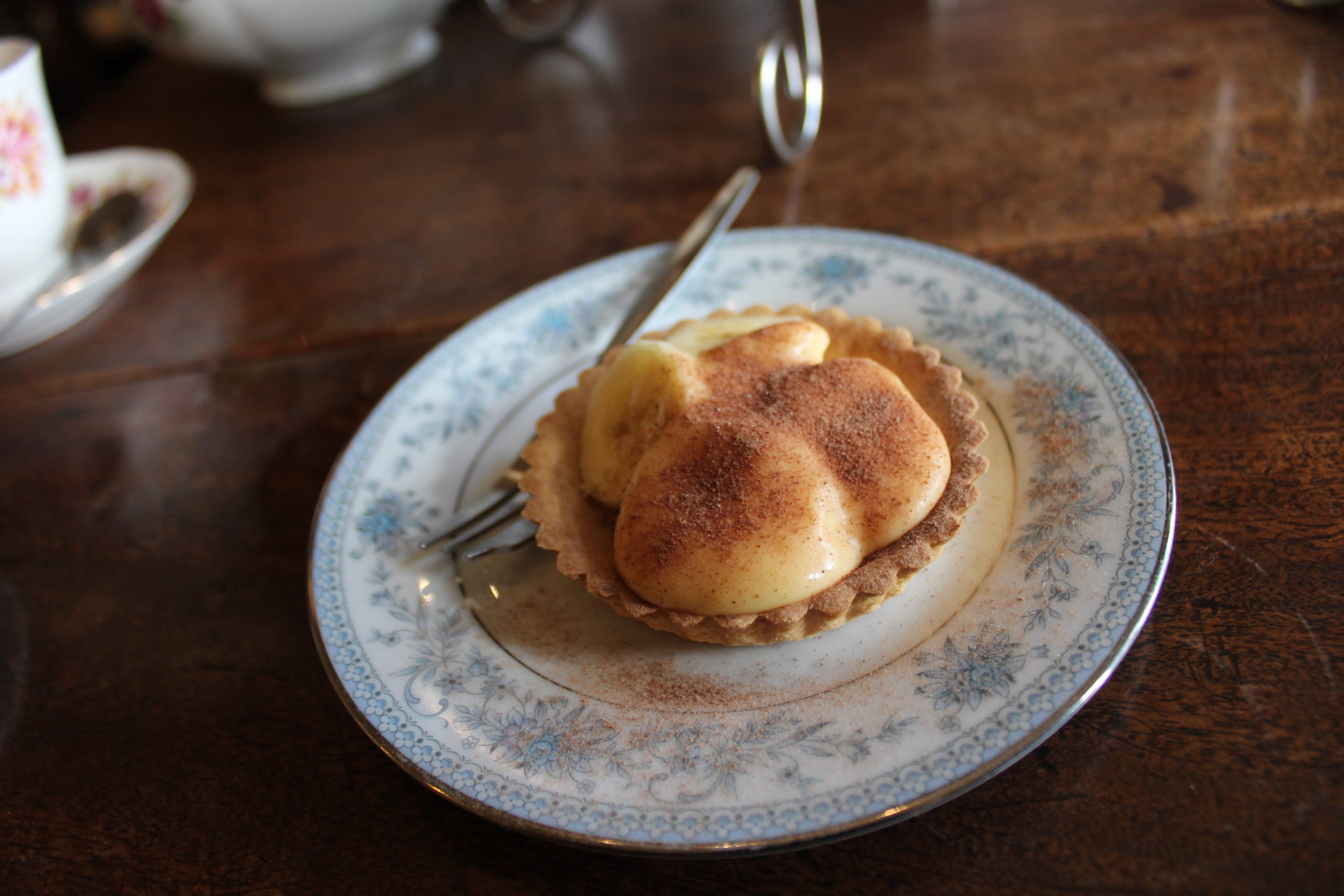 On any visit to Madhatters there are always lots of regulars and once you have been it is easy to see why. The staff always have time to stop and chat to you, they will always check you are happy and if you need a top up of tea or anything else. The worst thing about going to Madhatters . . . they have so many delicious cakes it's hard to know which one to have!
Madhatters, we will be back soon . . .