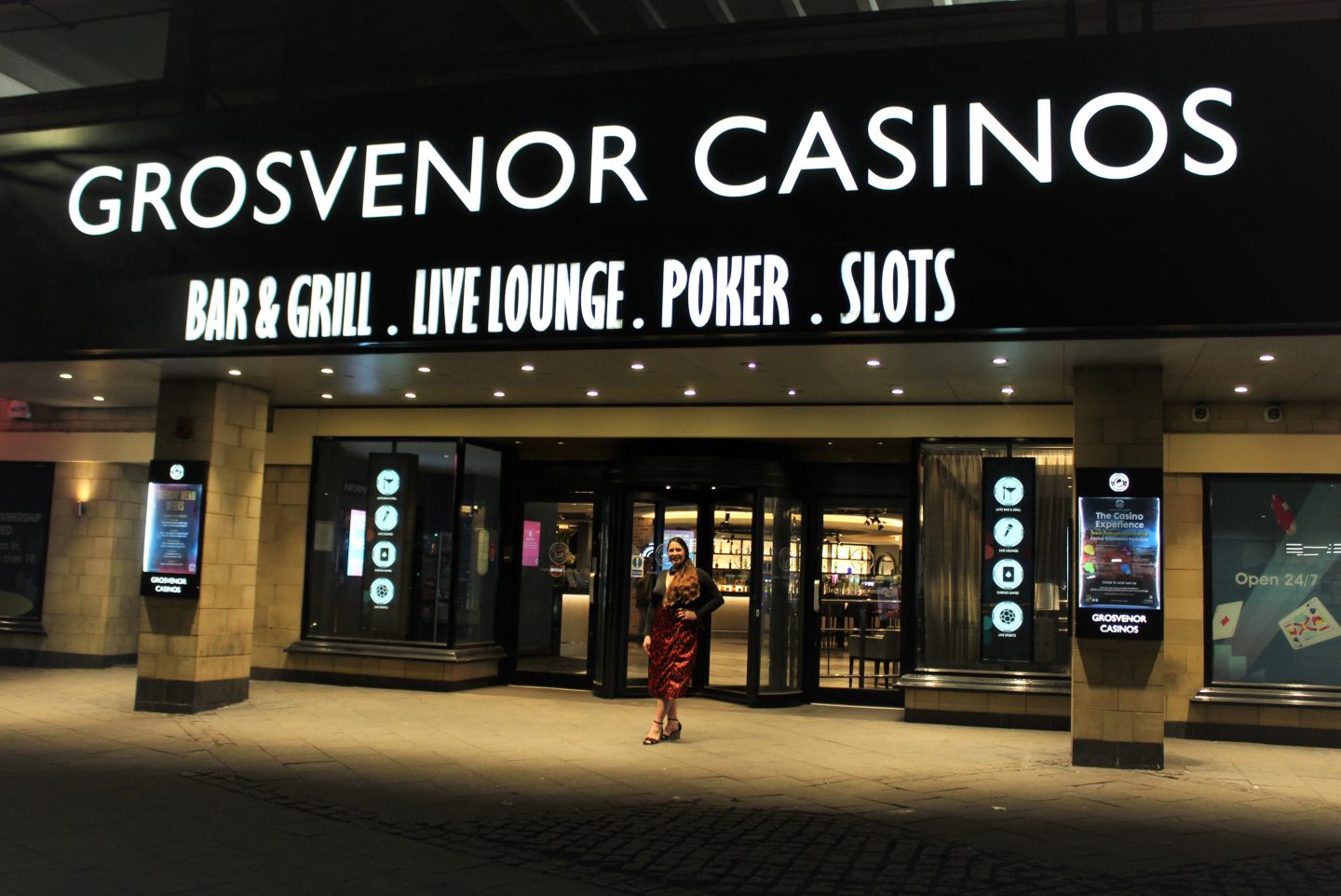 I love my home city . . . I think Nottingham has something for everyone. And what I love most is that it's a city which still keeps surprising me!
On a Friday night I rushed home form work, put on my new favourite skirt and headed to Grosvenor Casino Nottingham. To be honest with you all I have no idea what I am doing at a casino, or should I say, I didn't! Mr B and I went to Las Vegas and while we really enjoyed watching the action at the tables, we only braved the slot machines.
Luckily for us, Grosvenor Casino offer a learn-to-play session to all customers should they want one. We didn't just want one, we needed one!
As any good night out should, ours started with meal at the in-house restaurant.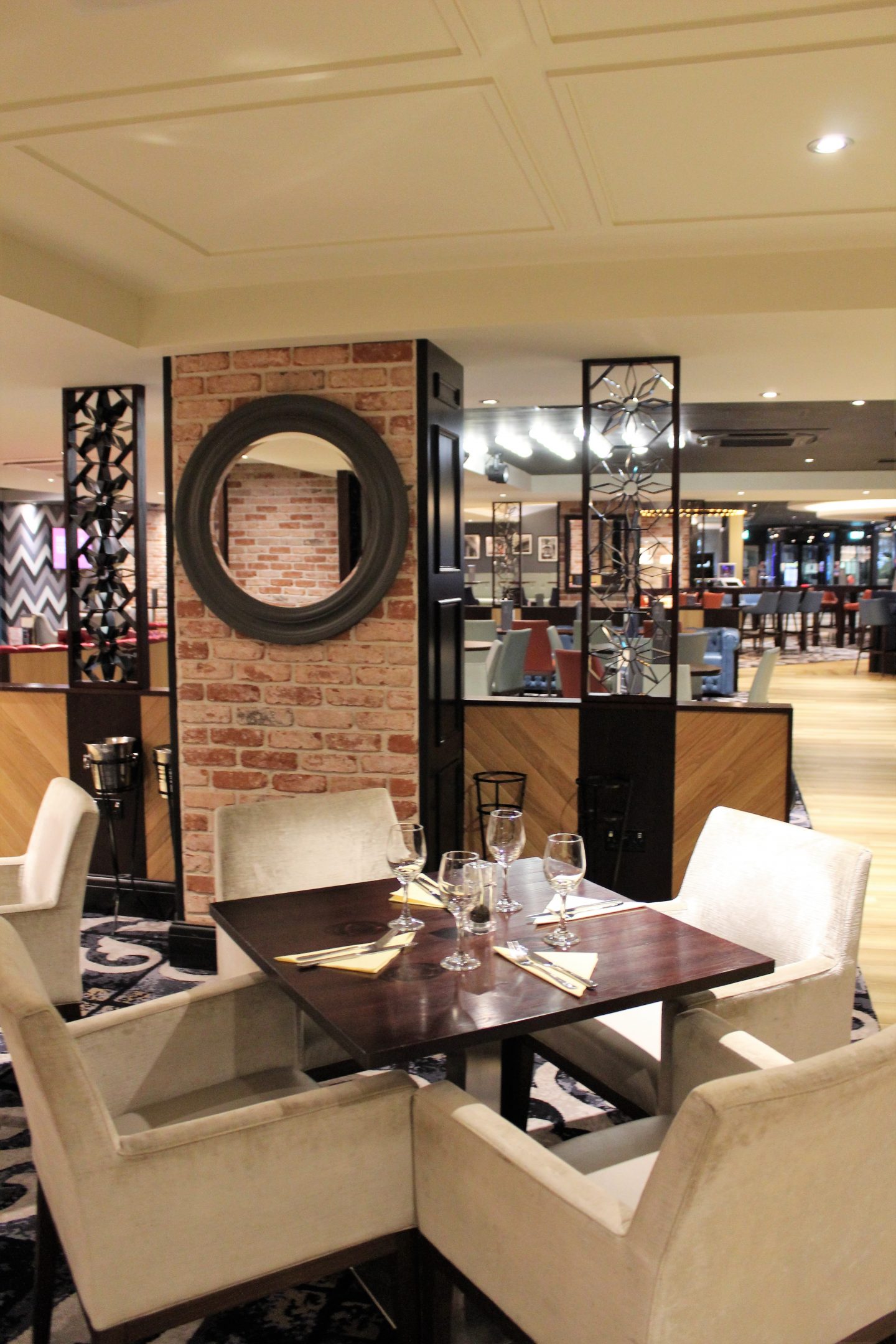 We were warmly welcomed into the casino and even though we were 15 minutes early we were happily shown to our table. With my stomach rumbling, I couldn't wait to look at the menu.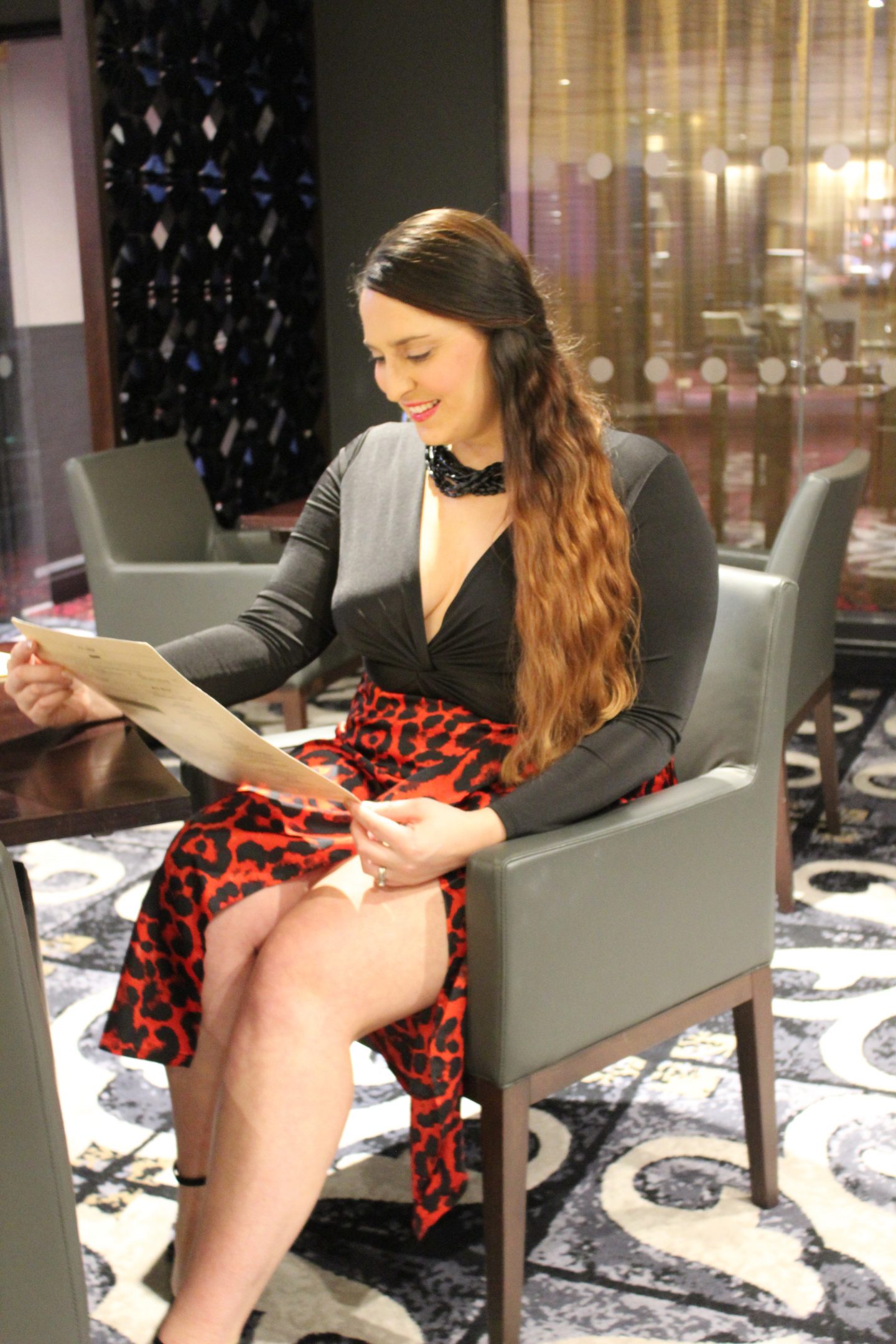 The restaurant was lovely, light and open. I asked what cocktail our lovely waitress recommended and she suggested the Passionfruit Martini which happens to be one of my favourites.
It was perfectly sweet and a great cocktail to start off my night.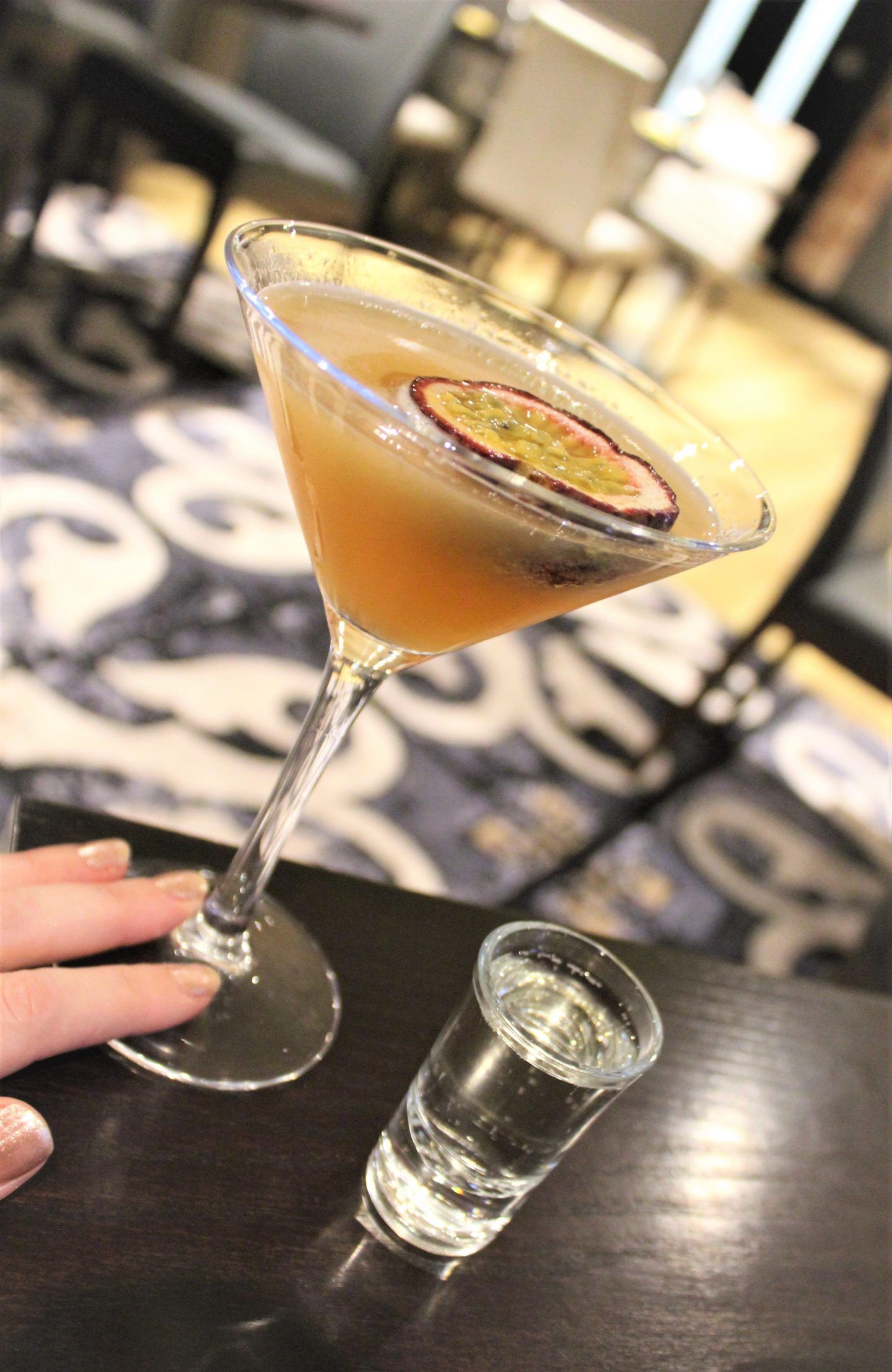 For our starters Mr B and I ordered from the small plates menu. I choose the 'Crunchy torpedo prawns with Mexican chilli and orange mayo'. The prawns were crispy on the outside and succulent on the inside. They were lovely to dunk into the mayo which had a real kick to it. Mr B chose the 'Chorizo and halloumi skewers' – who doesn't love spicy chorizo and salty halloumi – a great combo!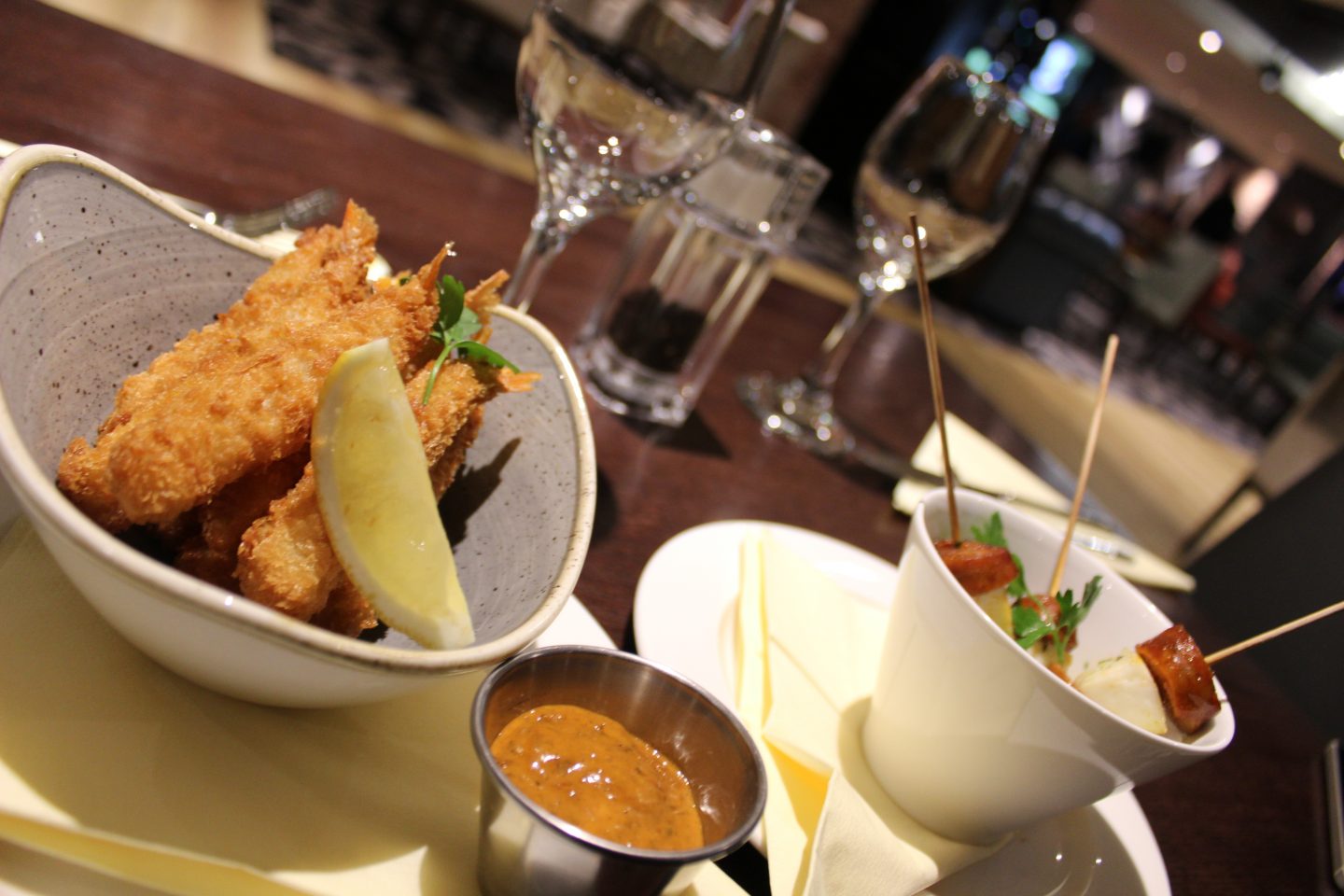 For my main I was instantly drawn towards the steak. I love a great steak but I do expect it to be cooked how I order it and I'm not afraid to send it back if it isn't. I am happy to report my fillet steak was cooked perfectly, seasoned well and the quality of the meat was excellent. It was served with skin-on fries, sautéed button mushrooms, a roast plum tomato, wedge of iceberg with a choice of dressing and a choice of steak sauce (peppercorn for me)!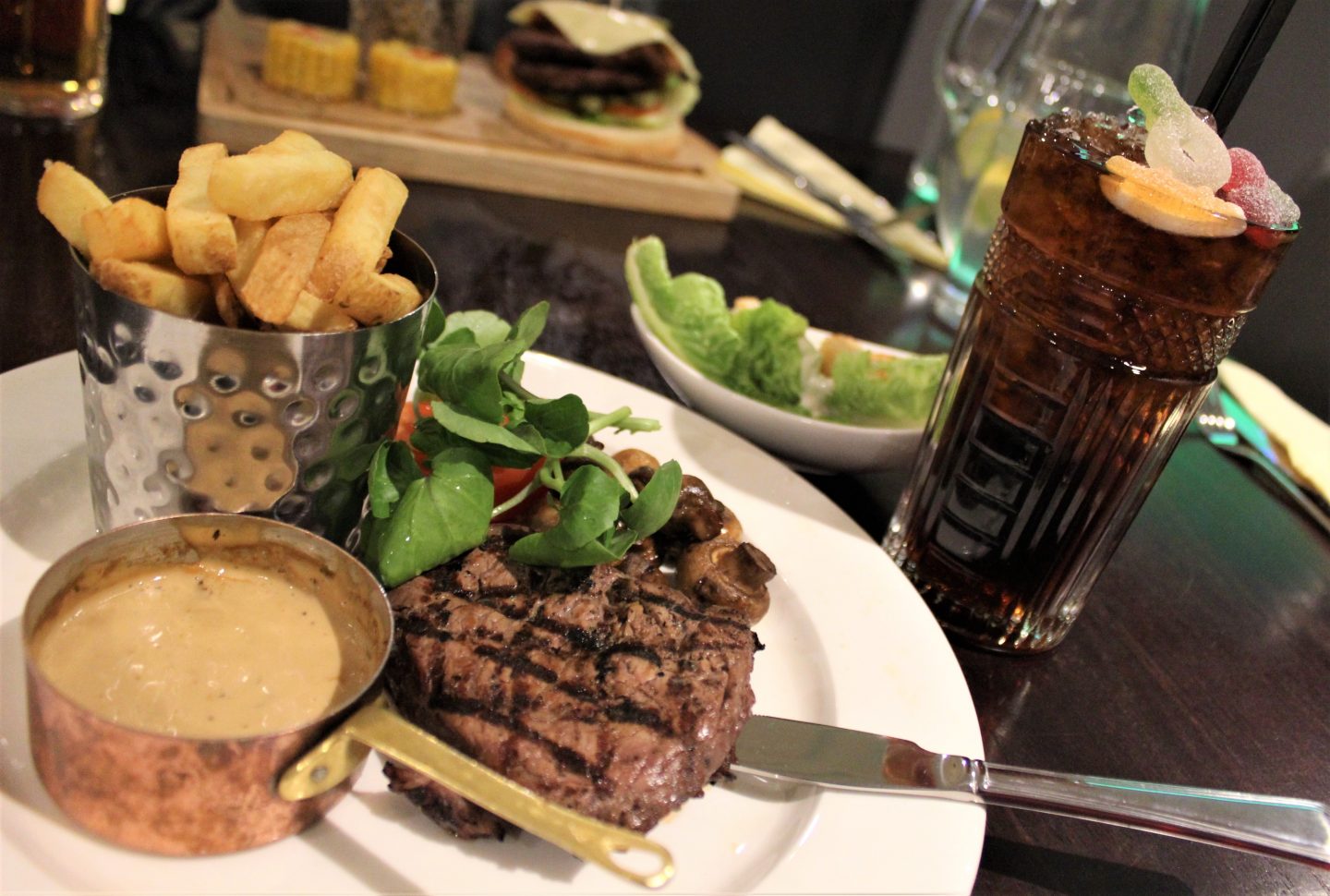 It was also time for another cocktail. Not my usual choice, but this whisky-based cocktail went really well with my steak. It was also garnished with sweets which I now want on all my cocktails!
Mr B chose the 'Tex-Mex chilli BBQ burger' for main. I have to say It was a pretty epic-looking burger! Of course I tried a bit before Mr B devoured it. The patties were cooked well, not dry like I find with a lot of burgers, and it was piled with pulled chilli beef, jalapeños, pickles and BBQ sauce with skin-on fries and corn on the cob in a chilli butter on the side.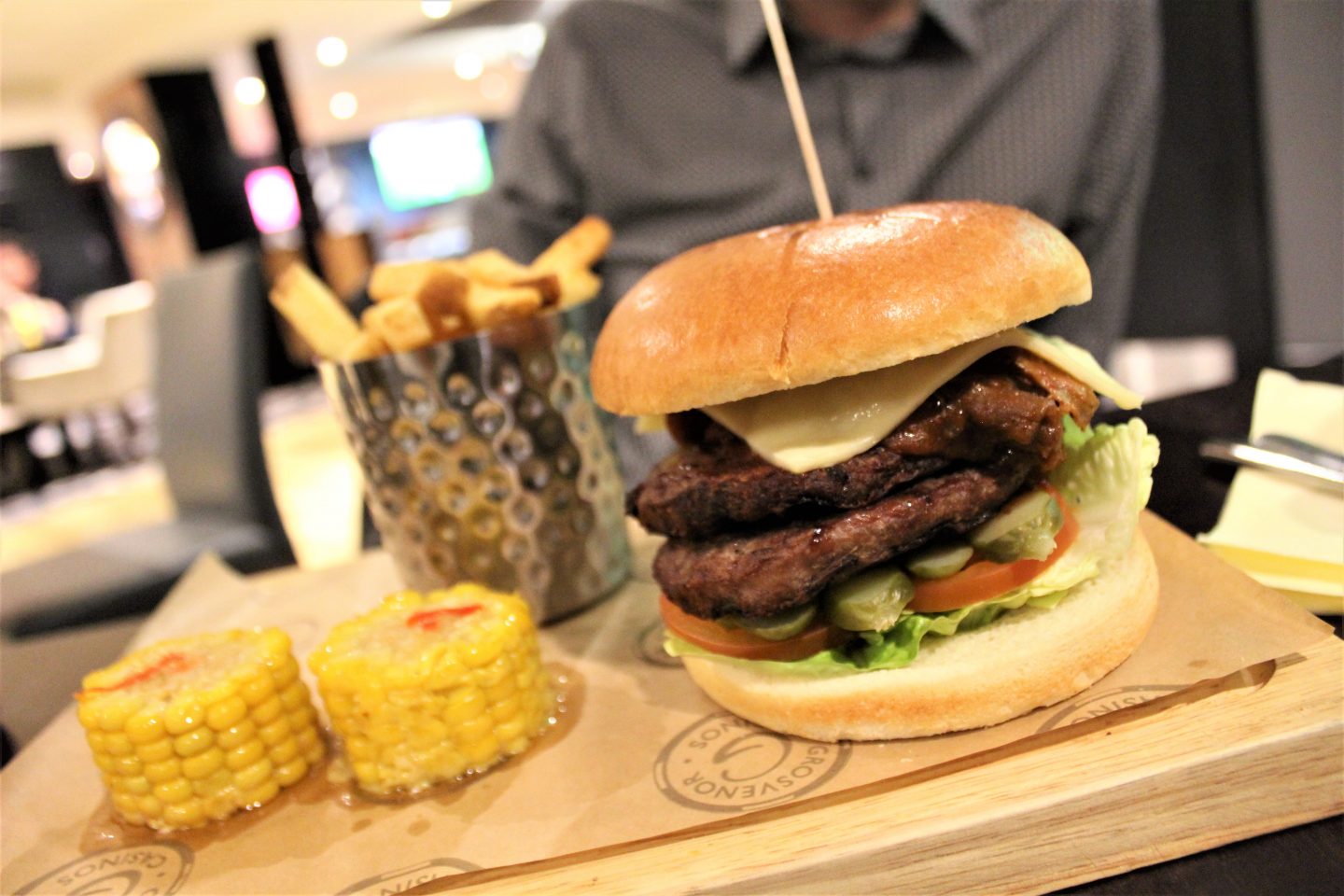 While Mr B was too full for pudding I, of course, always have room for one! I ordered waffles with creamy smooth vanilla ice cream and lovely sweet maple syrup. The waffles were crunchy on the outside and soft in the middle . . . delicious!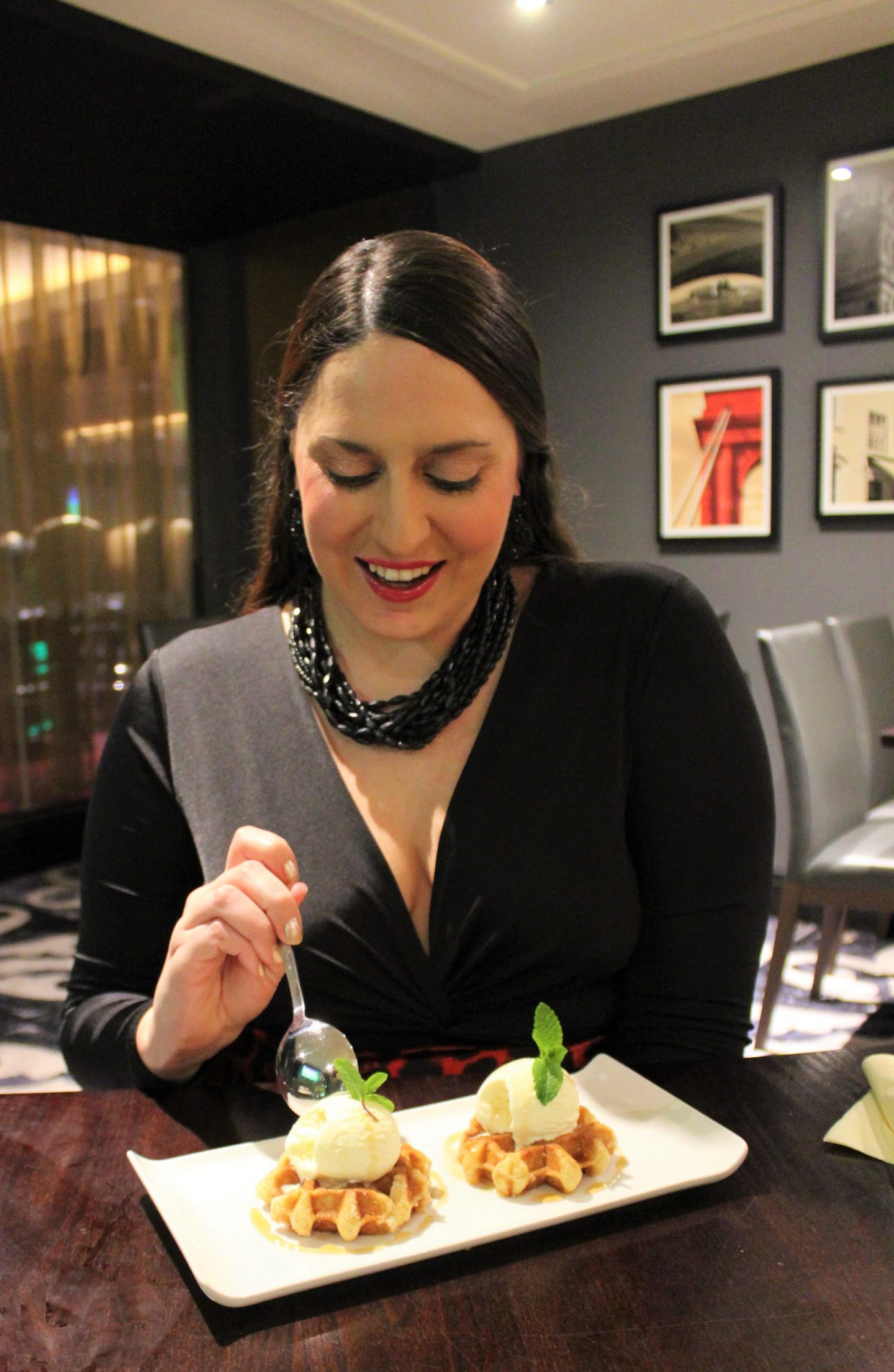 With full tummies it was time for our first lesson. We started off with roulette, which is a very popular casino game and I can see why.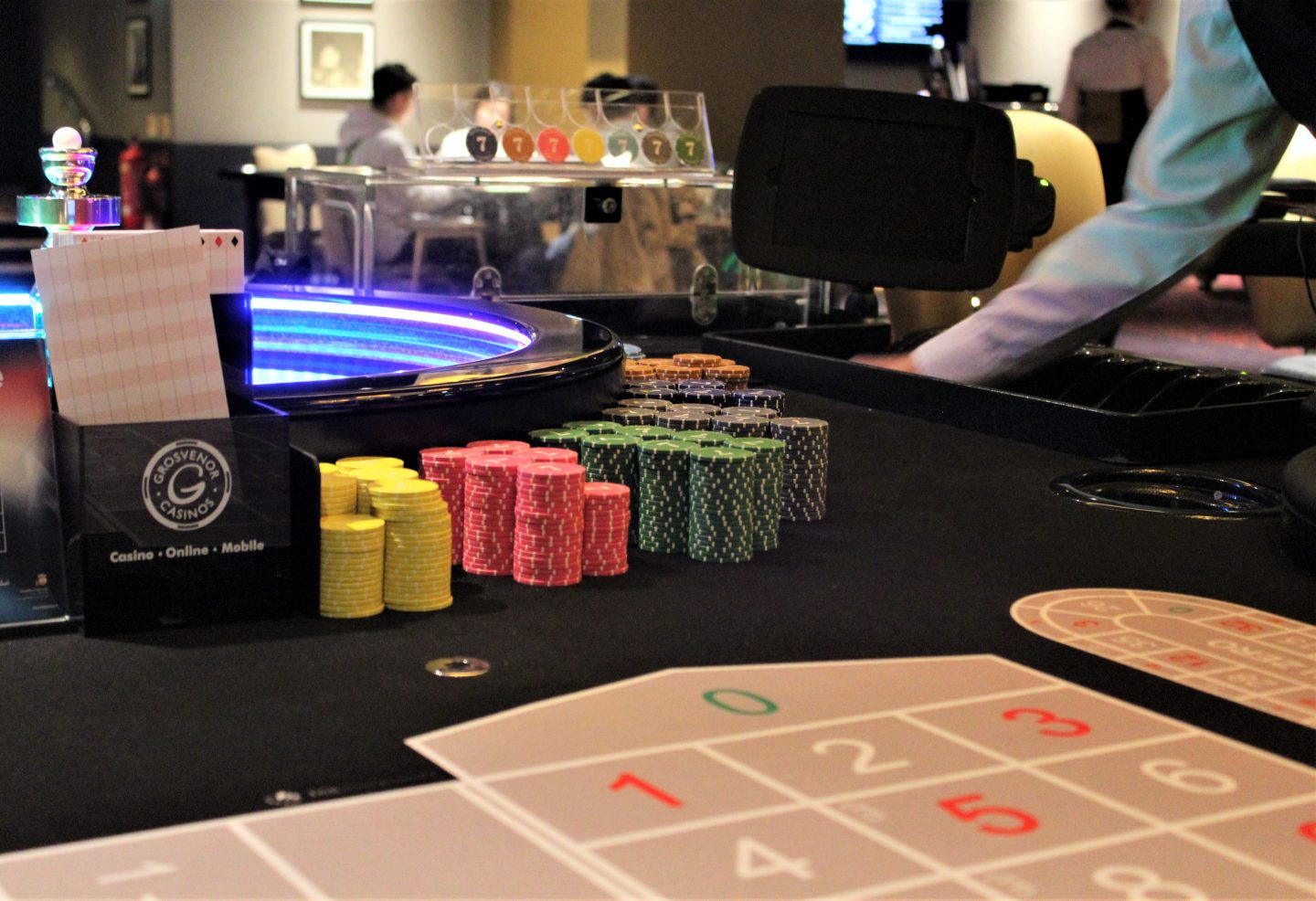 Our croupier (aka dealer) Diego was excellent as he was very patient and explained the game clearly. I never knew there was more than just the red and black and numbers you could bet on!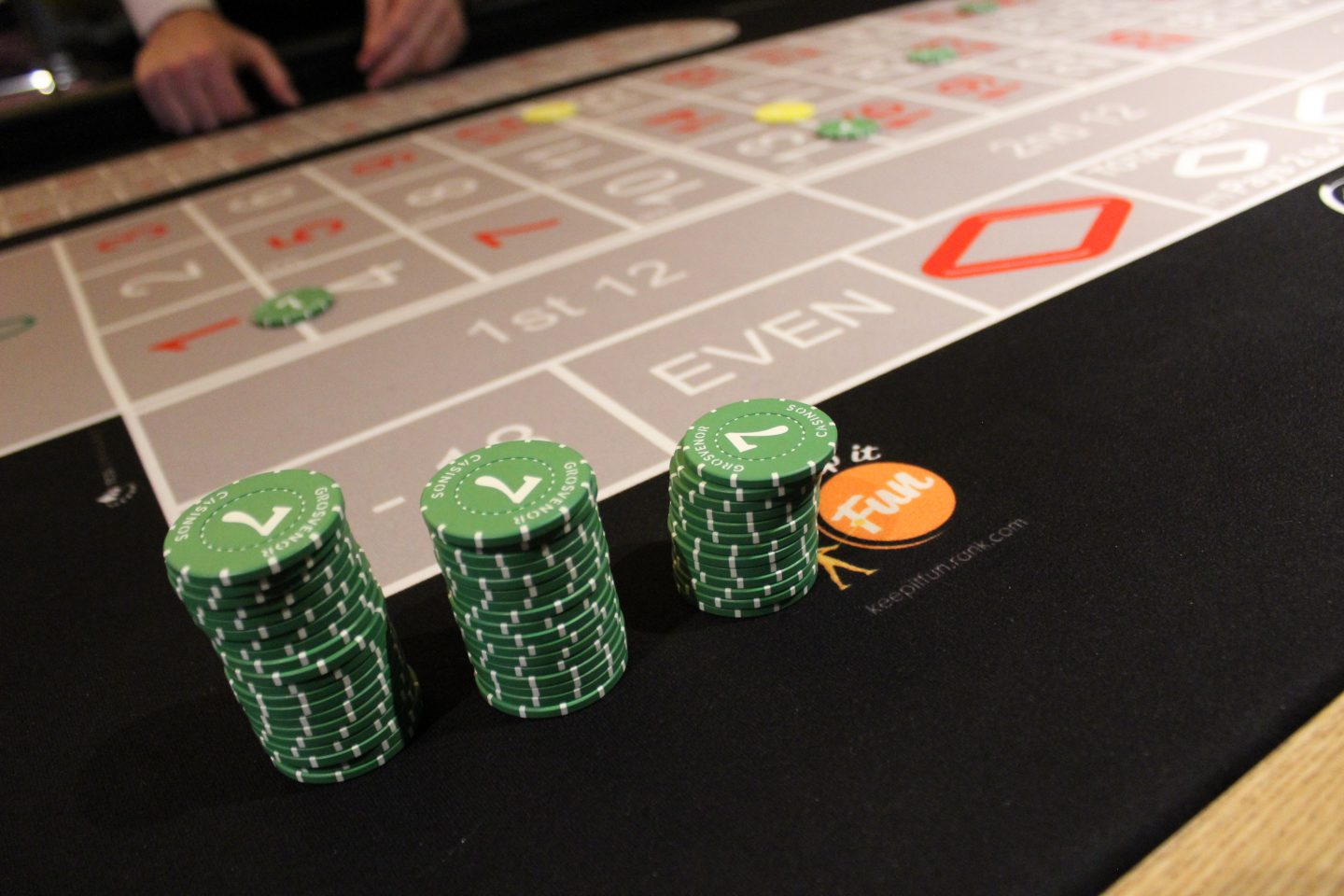 With my (pretend) chips piling up, a glass of prosecco in my hand and the buzz of the casino, I was having a fantastic time!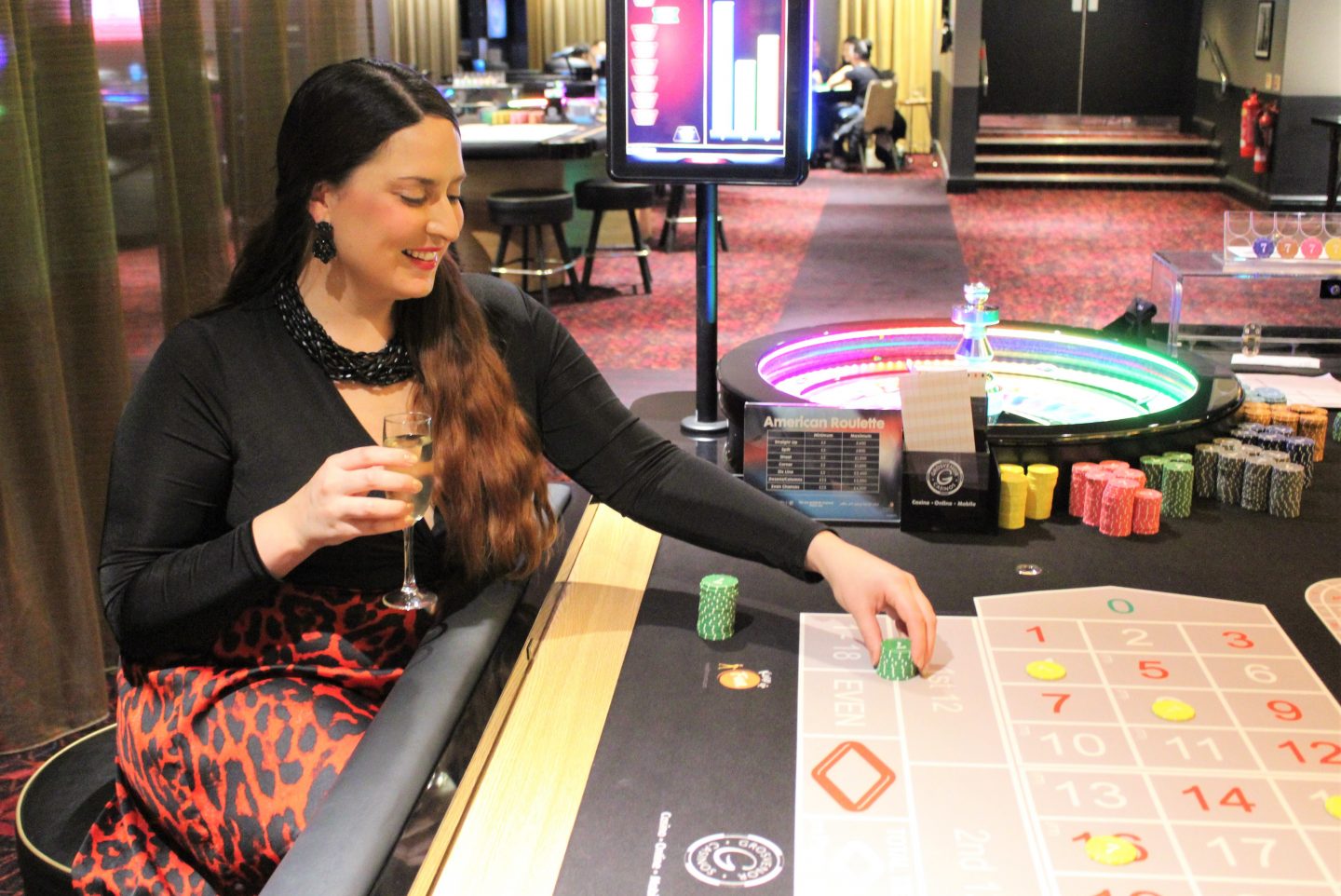 Personally I don't think there is much skill required for roulette. It's mostly luck but I think that is why I enjoyed it so much. It's easy to play, you don't have to have too much knowledge about the game and most importantly, its fun!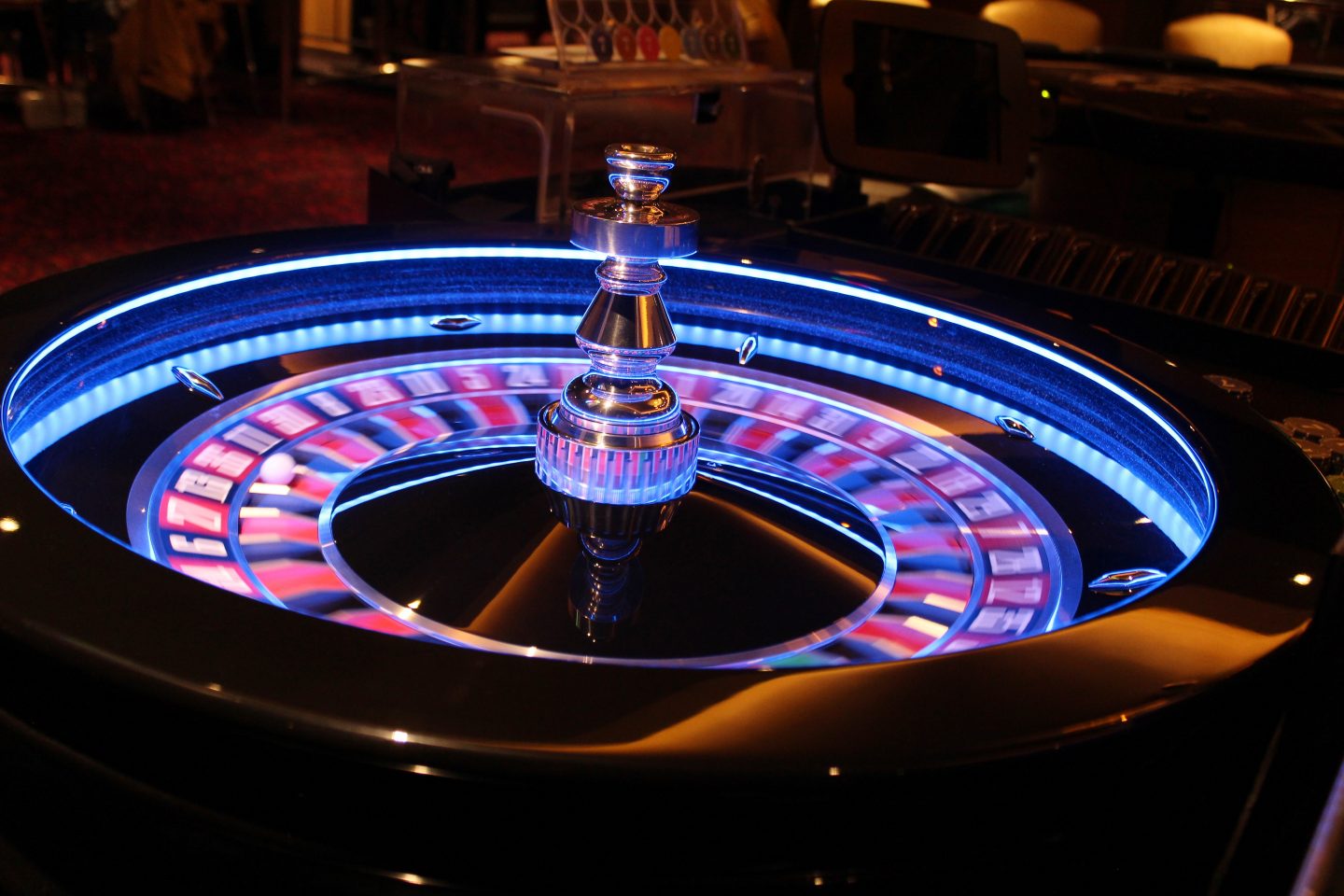 Our next lesson was Blackjack. Again a game Mr B and I knew very little about, but we didn't have to worry as Diego talked us through the rules and went through the game at our pace, never making us feel rushed.
If I do say so myself, I was quite good at blackjack! It definitely requires more skill and judgement than roulette, but I found that made winning more rewarding.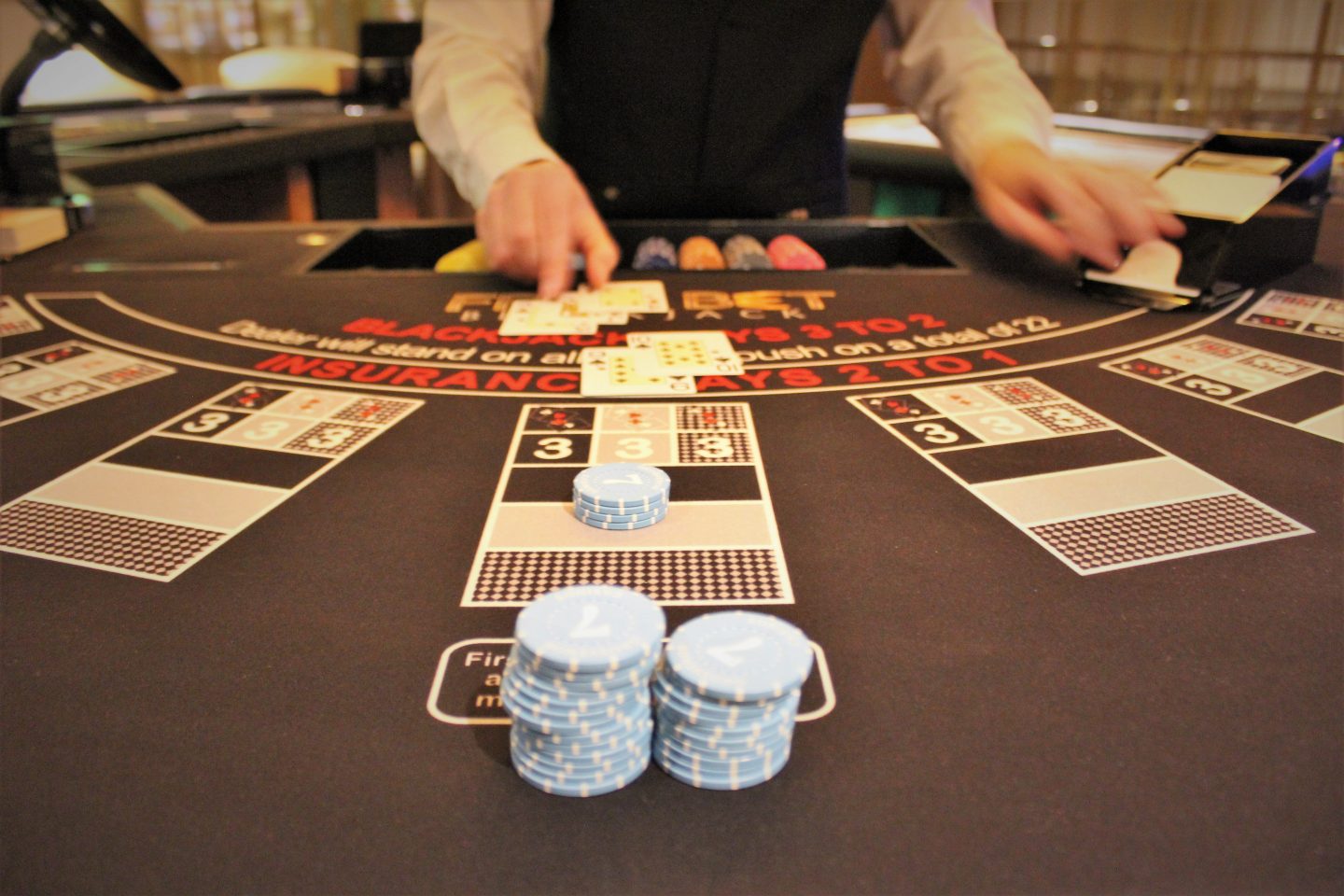 Sixteen was my nemesis number . . . its a tough decision whether to twist or stick. Do you twist and risk going over 21 or stick and hope the dealer busts?
I was really looking forward to our casino lesson, but was surprised how much I really loved it. It has definitely given me the confidence to sit at the tables and play.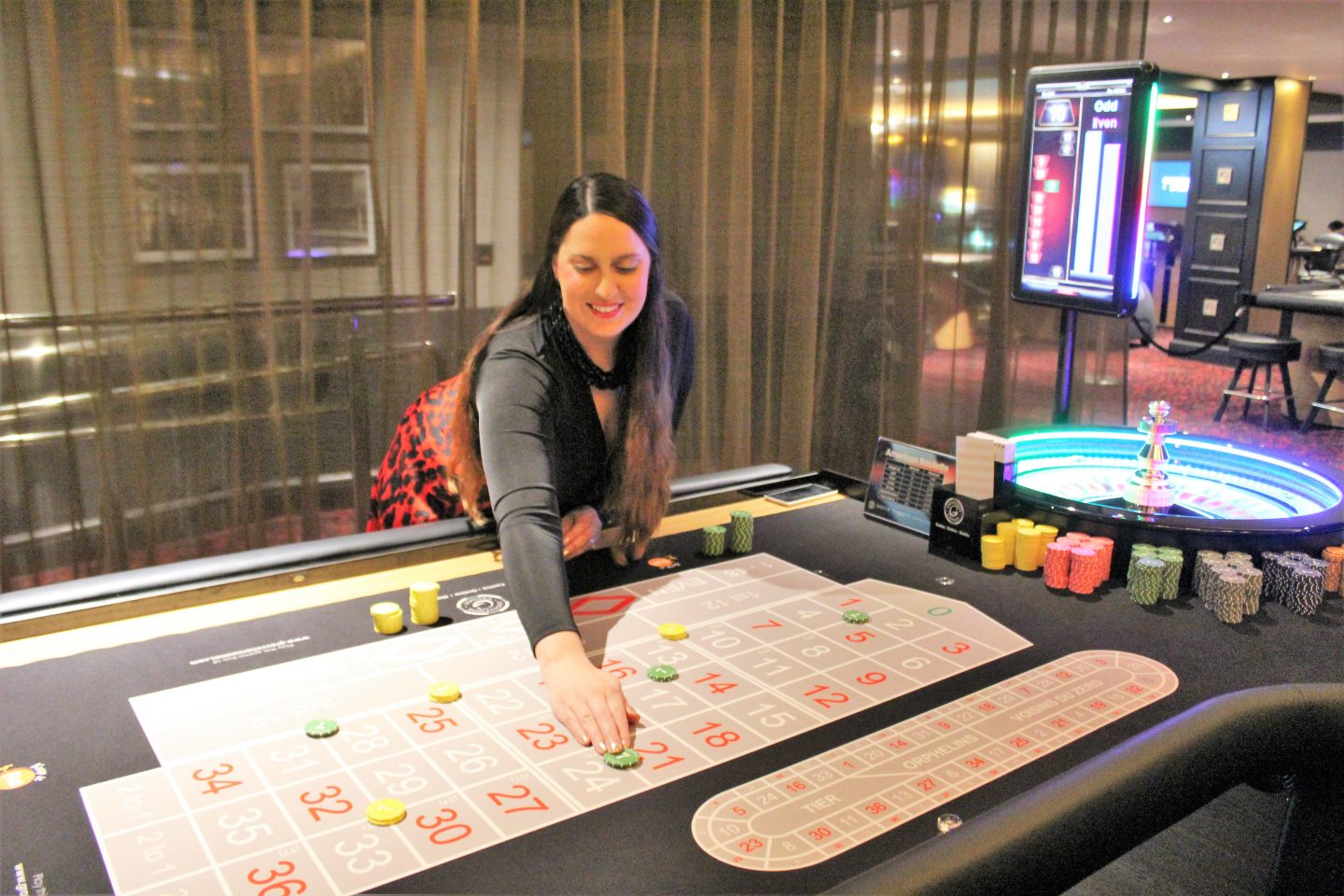 Another thing I learned from visiting Grosvenor was that all the staff are very friendly and approachable and they don't expect everyone to be expert players. The learn-to-play sessions are perfect if you are a novice like me and are not too sure what you are doing.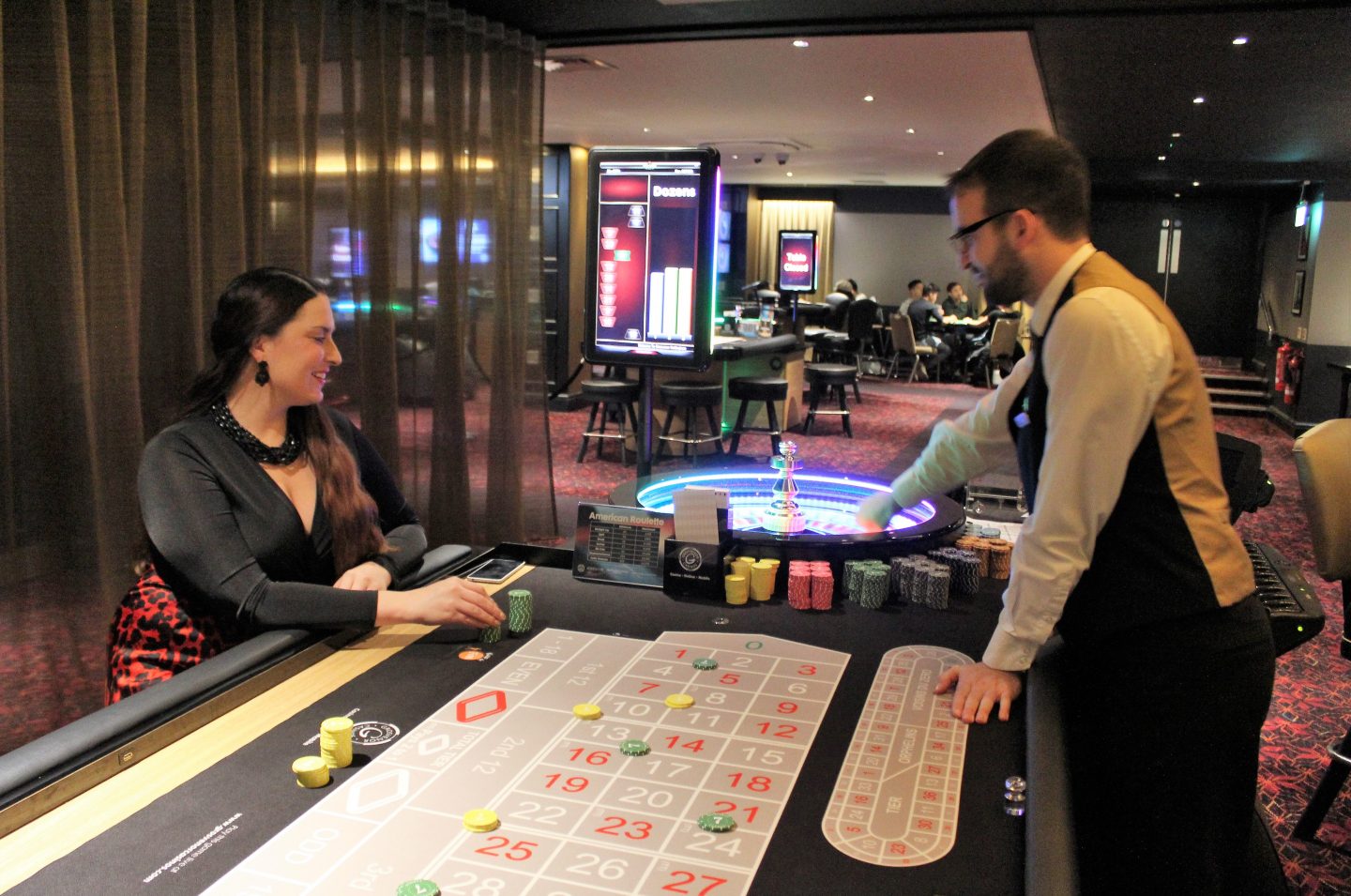 I also really liked that Grosvenor had everything under one roof. Its great being able to have a lovely meal, quality drinks and fun in the casino without having to go anywhere else!
Now I've had my first real flutter I cant wait to go back and put my practice into action. One thing is guaranteed . . . if I don't win anything I know I will have a fun night and if I do, well that's an extra glass of fizz for me!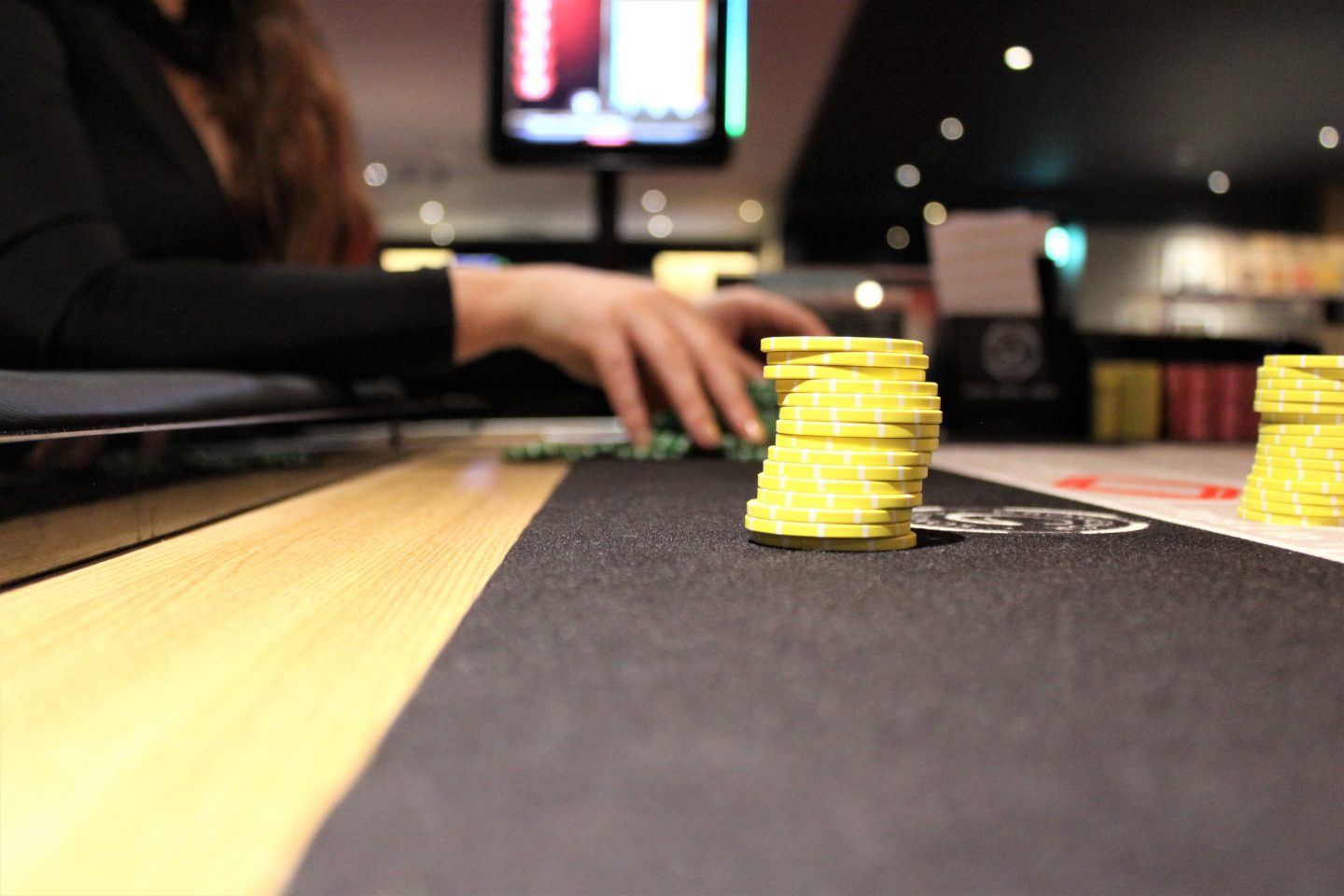 My experience was complimentary but as always all opinions are my own and honest.
https://www.grosvenorcasinos.com/local-casinos/nottingham
4 Maid Marian Way, Nottingham NG1 6HS
0115 979 9288