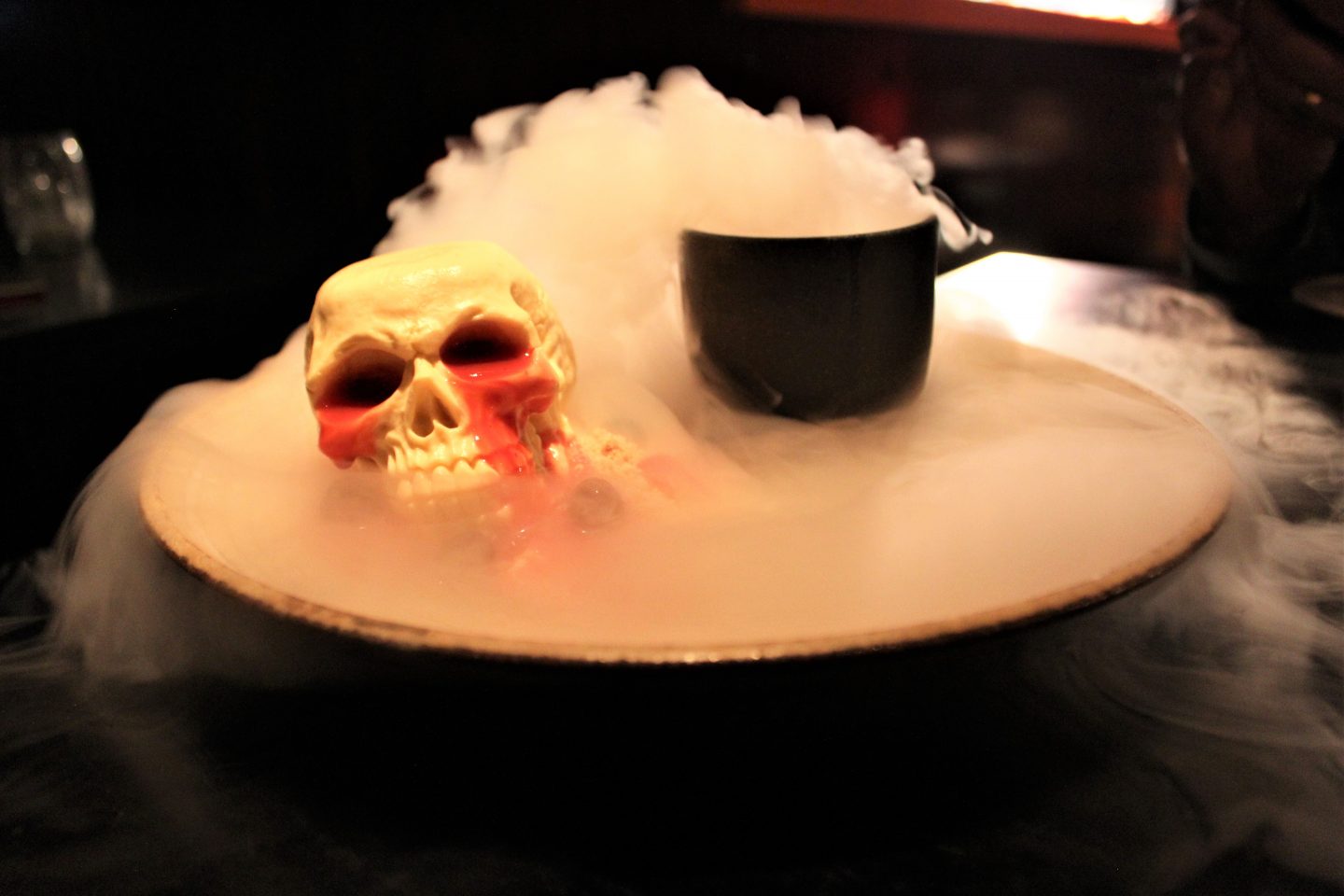 Chino Latino Nottingham is a Pan-Asian restaurant located on the ground floor in the Park Plaza Hotel. Think amazing seafood, delicious dim sum and other small plates that can be shared with the table.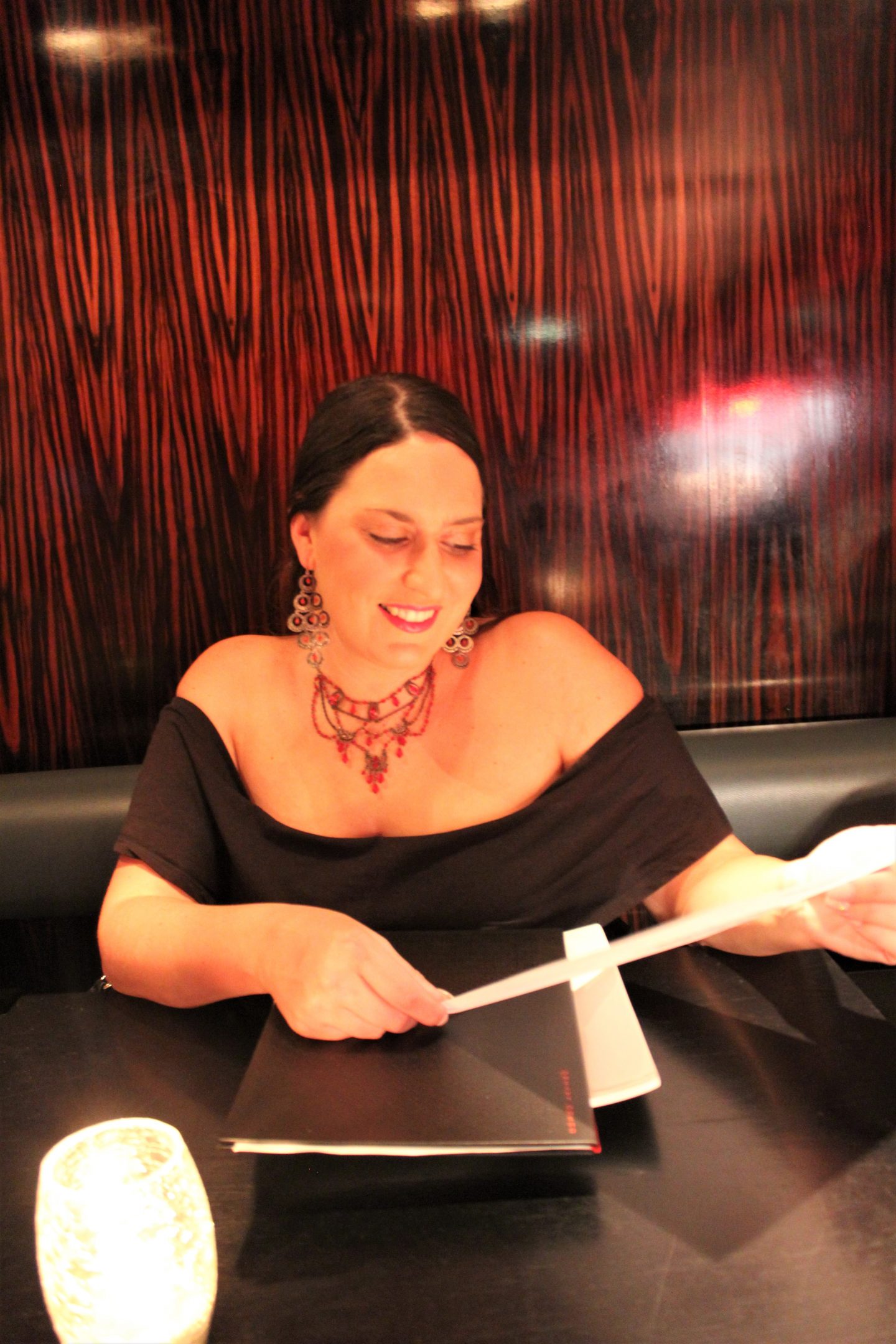 But for two nights only, Chino Latino had a special menu which they created to celebrate the Day of the Dead.
We started off with some fabulous cocktails. Mr B opted for a Raspberry Mojito while I asked our waitress to pick mine. I asked her for something sweet and she asked to know my favourite spirits. She chose a 'Carnivale' which was Mount Gay Eclipse, fresh passion fruit, fresh lime, guava and pineapple juice. It was delicious and I was immediately impressed with the service!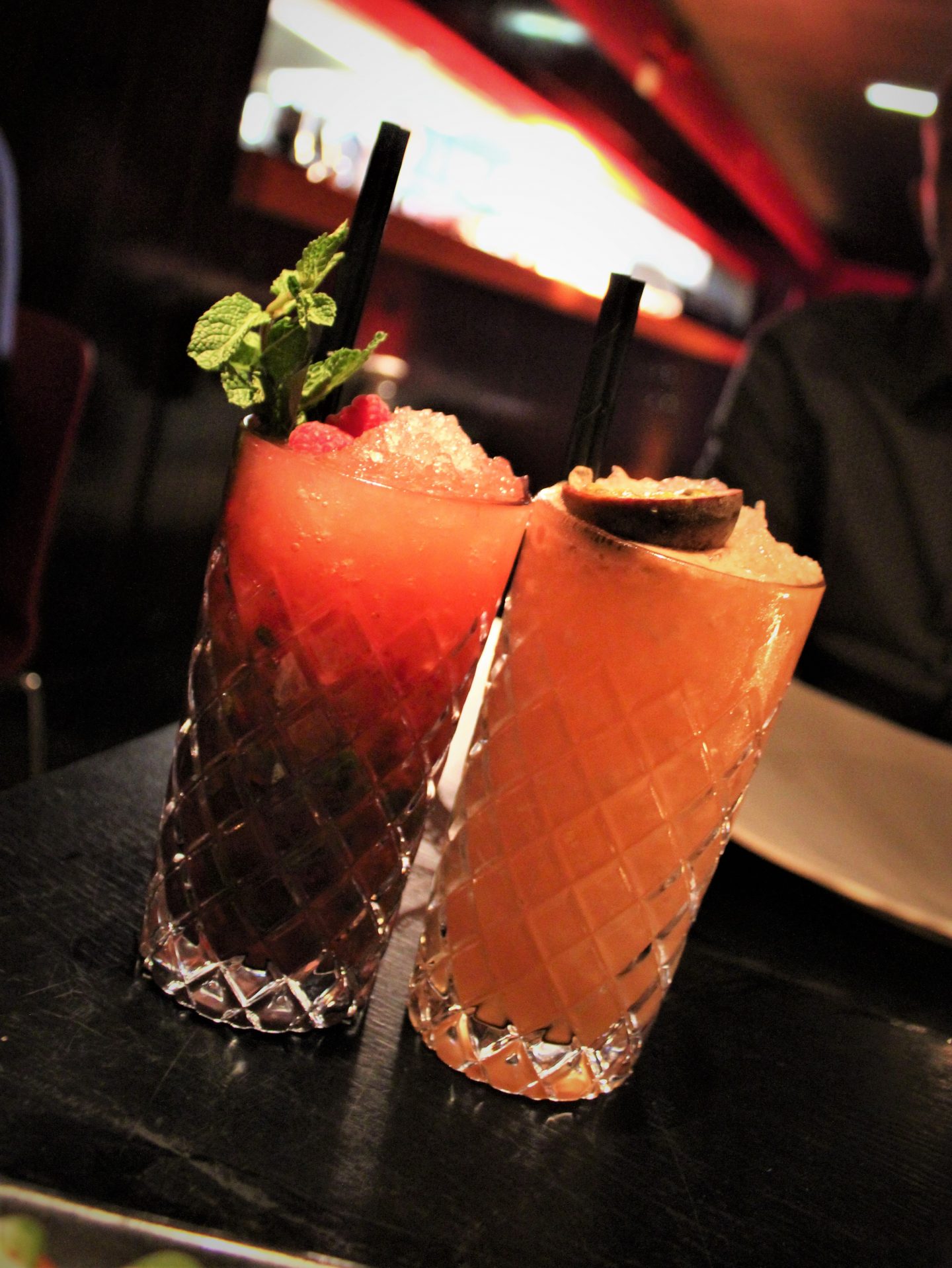 For the first course we had Jalapeno maki rolls. I like spicy food but not to the level I can eat Jalapenos, but I needn't have worried as these rolls were crunchy on the inside and had a kick from the Jalapeno which was cooled down with the avocado and delicious truffle aioli (which I now think should always replace standard aioli as it is amazing!).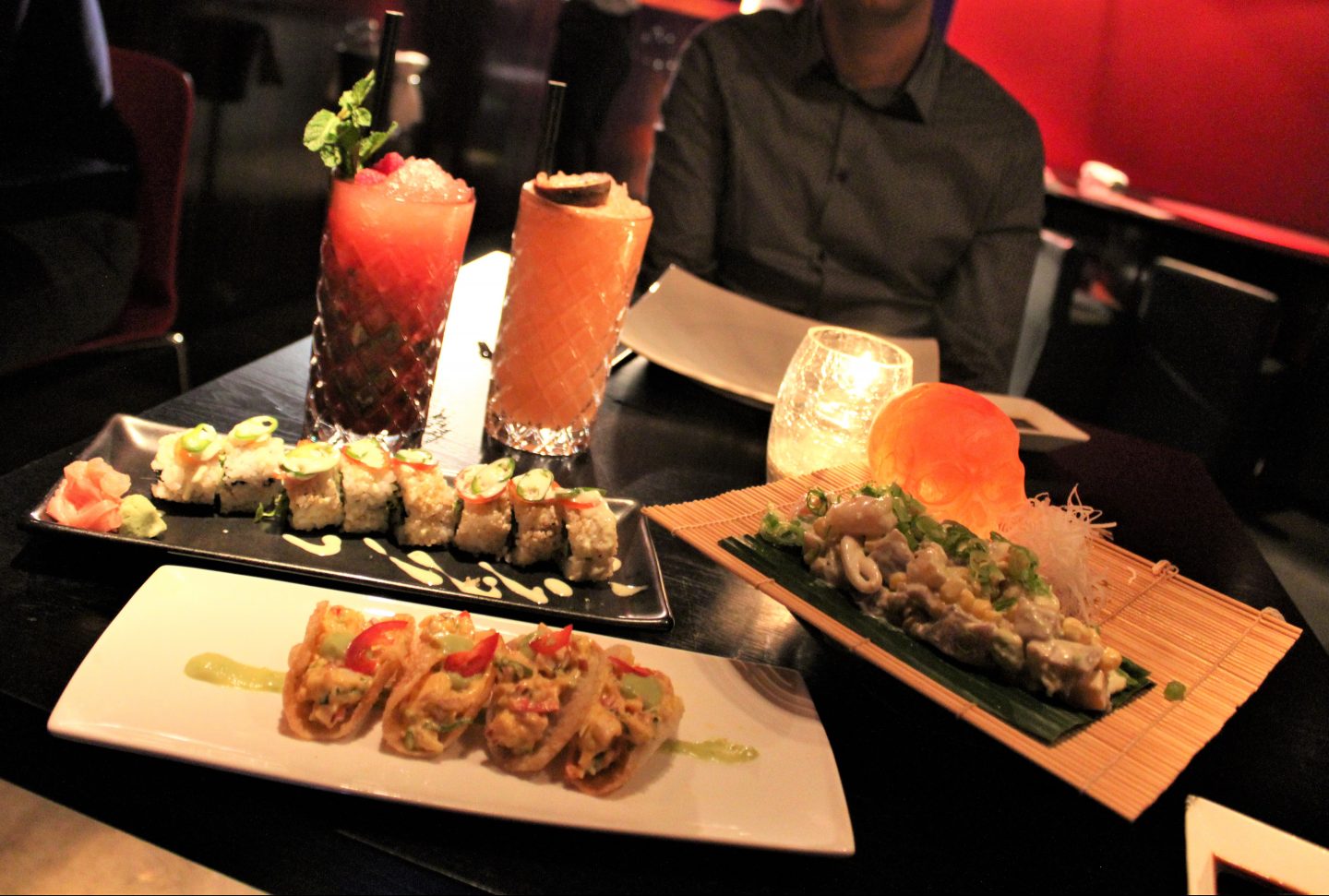 Lobster Taquitos were one of Mr B's favourites. He adores lobster and luckily these were packed with sweet chunks of delicious lobster meat! And they were very yummy indeed as the sweet lobster and heat from the Peruvian chilli were balanced out with the gentle taste of lime and cooling avocado.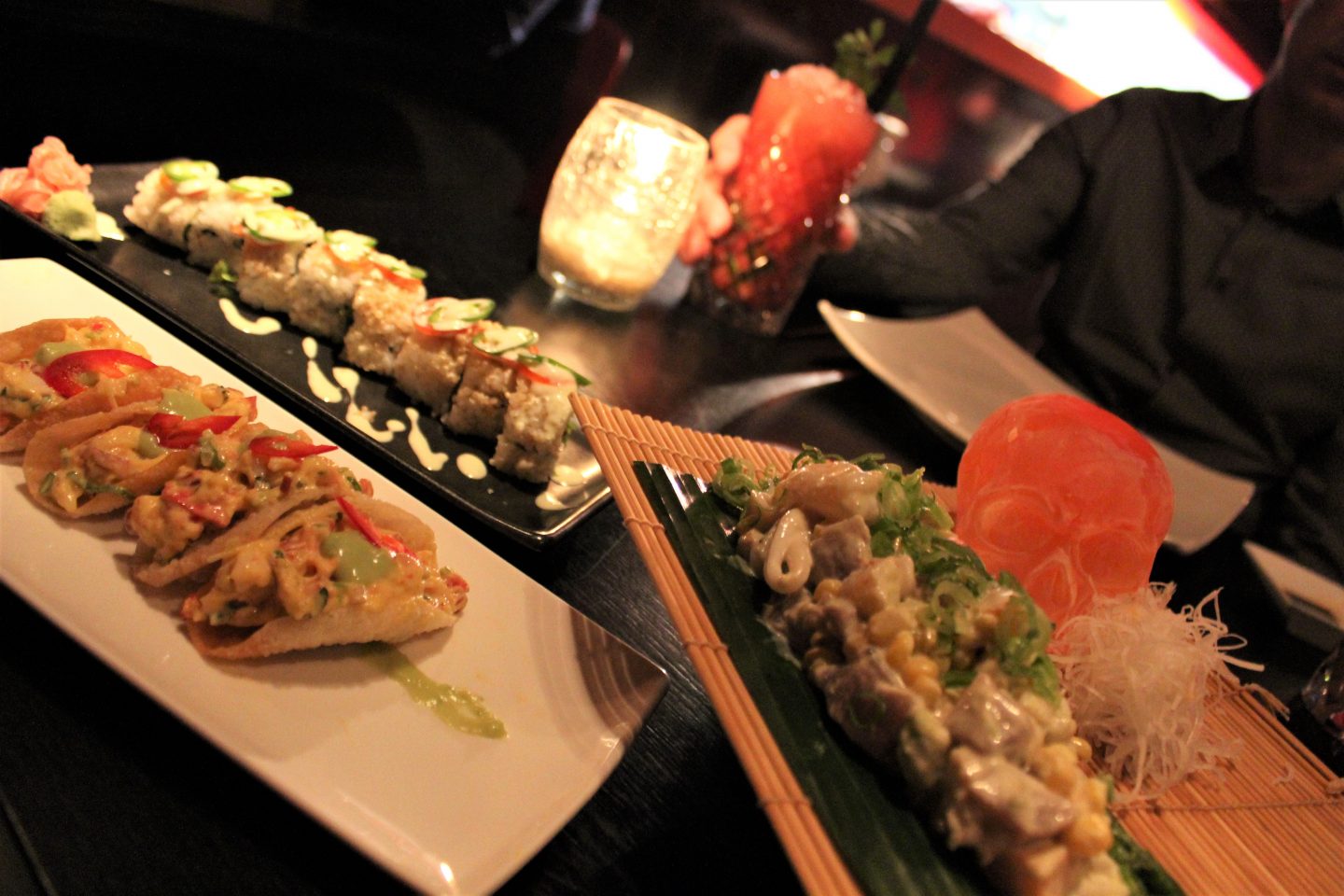 Next up was my favourite – Ceviche. This dish isn't really about the cooking, it's about the quality of the ingredients, and for it to work the seafood has to be fresh, excellent quality and treated with respect so the dish sings for itself!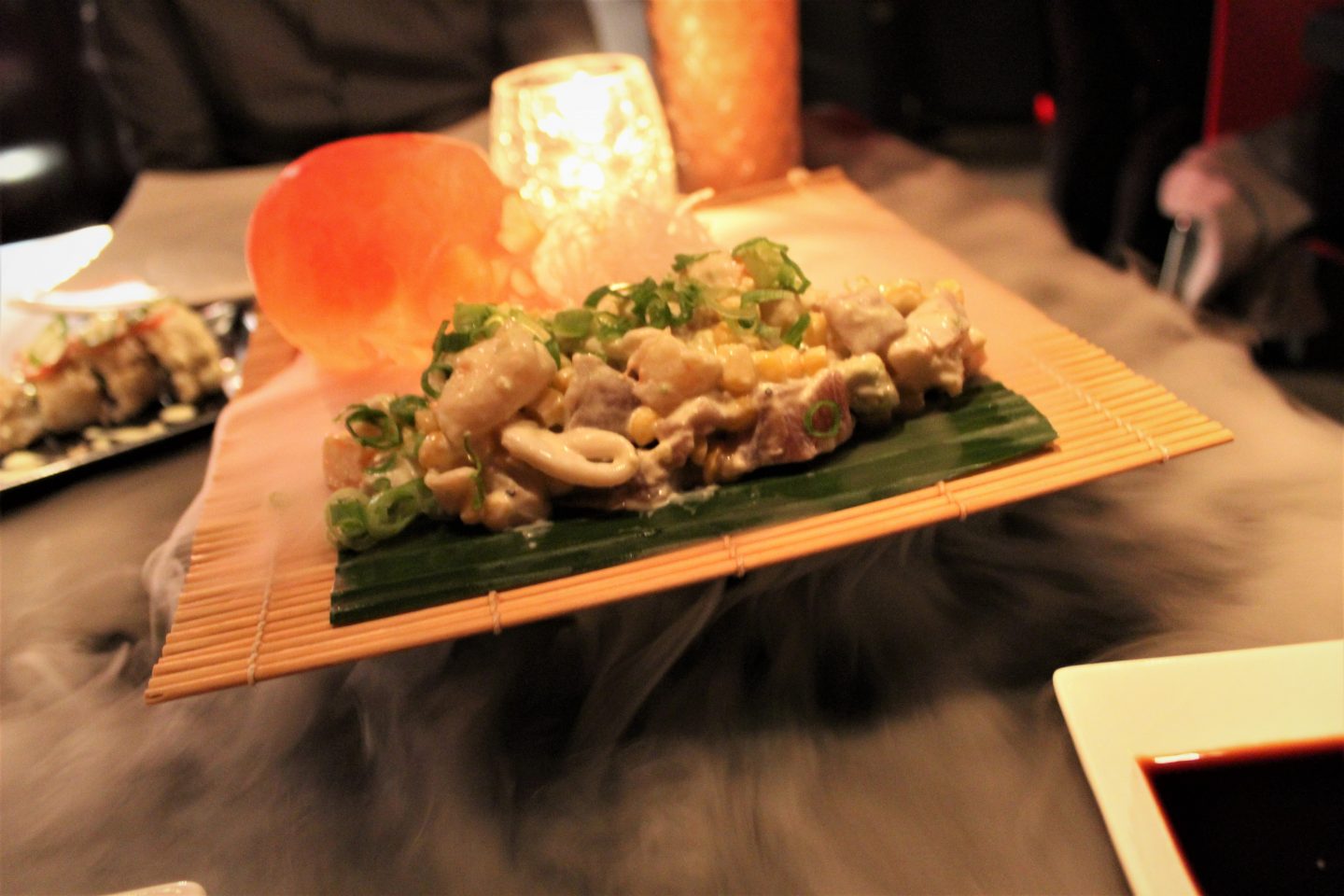 It did just that! The presentation wowed as it was placed in front of us with plumes of smoke coming from underneath and adorned with an ice skull. I love food theatre and this dish certainly wowed in presentation and taste.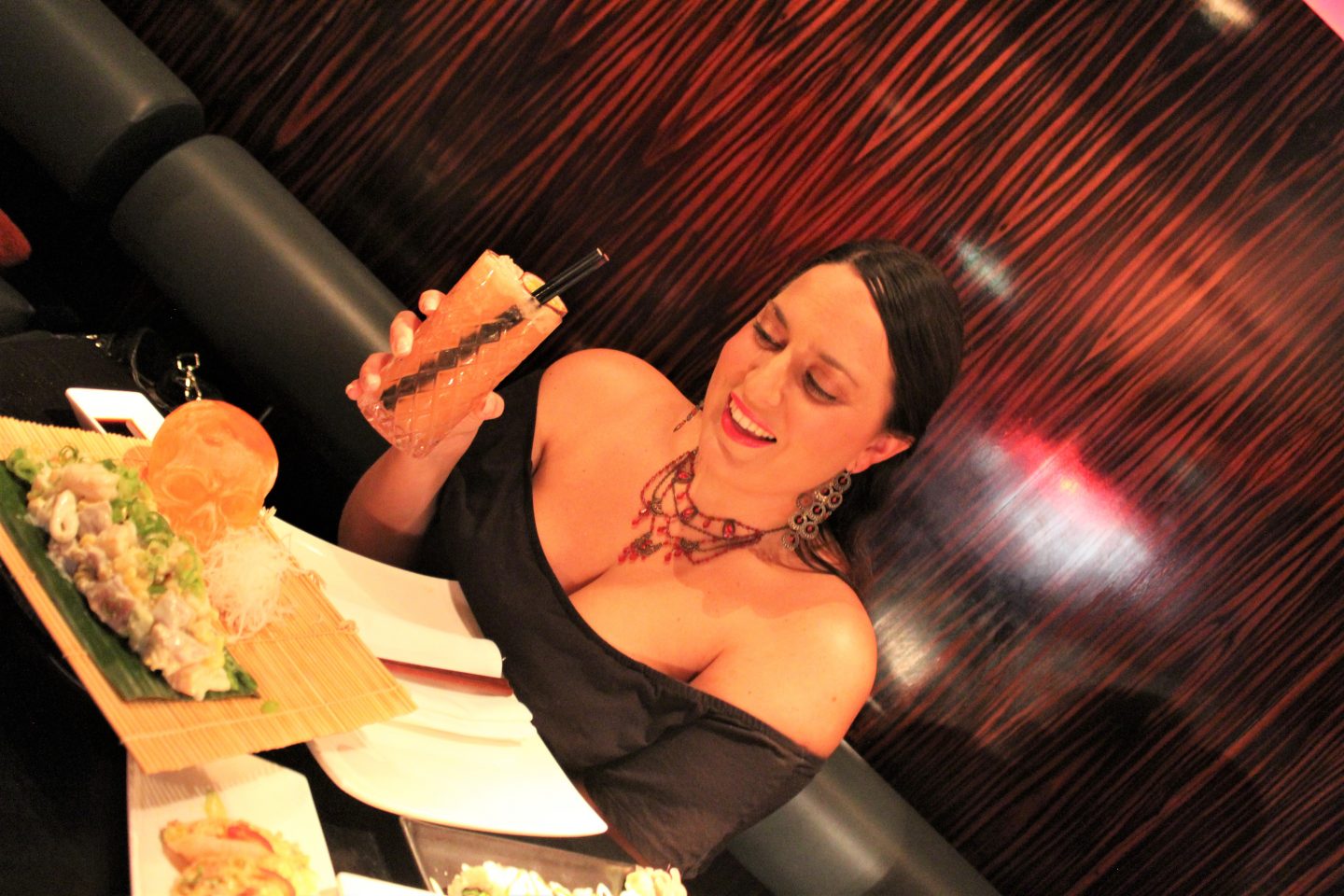 Next up was a very unassuming empanada which was filled with red snapper and gruyere cheese. Mr B and I were both in love as soon as we took a bite. The pastry was delicious and buttery and although I thought the combination or the snapper and gruyere would never work, it certainty did!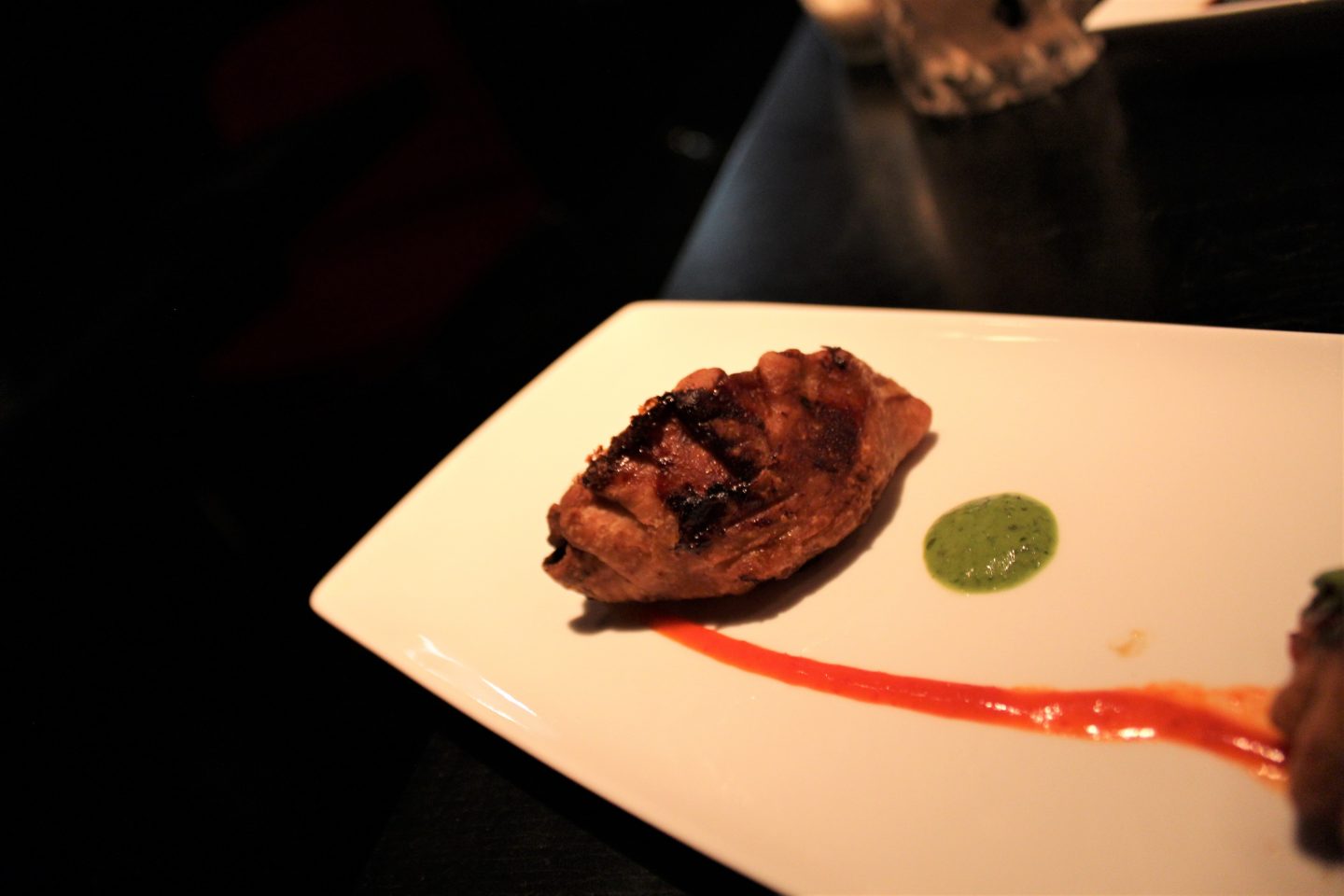 Bacon wrapped dates with linquica sausage and mustard mayonnaise was another dish where I was unsure about the combination, but the smoked spicy sausage worked perfectly with the sweet dates and salty bacon. I am a big fan of sweet and salty combinations so this definitely ticked those boxes for me.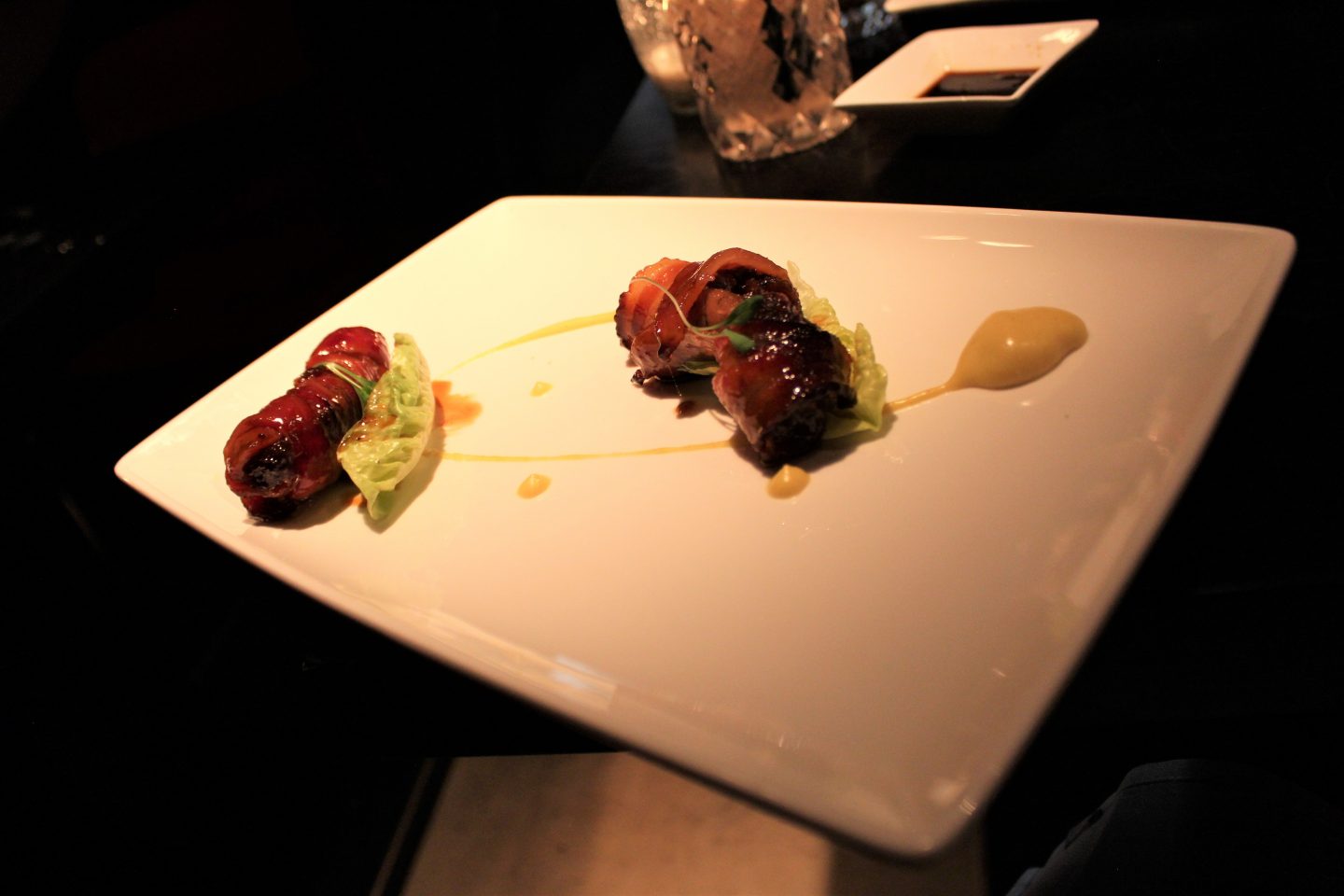 To accompany our next course it was time for another round of refreshing cocktails . . . for me a 'Granadilla' Jose Cuervo Gold, fresh passionfruit, passionfruit juice and lime while Mr B had a 'Latino Mule' Havana Club Añejo Especiale, drunken raisins, fresh limes, ginger beer.
Up next was a corn and artichoke tamale. Tamales are a traditional Mexican dish which is a light-filled dough steamed in a banana leaf. The pasty was delicate and flaky and packed with filling but the huancaina sauce didn't have as much of a kick as I was expecting. For me this dish was lacking a little flavour and I would have liked a bit more of a punch.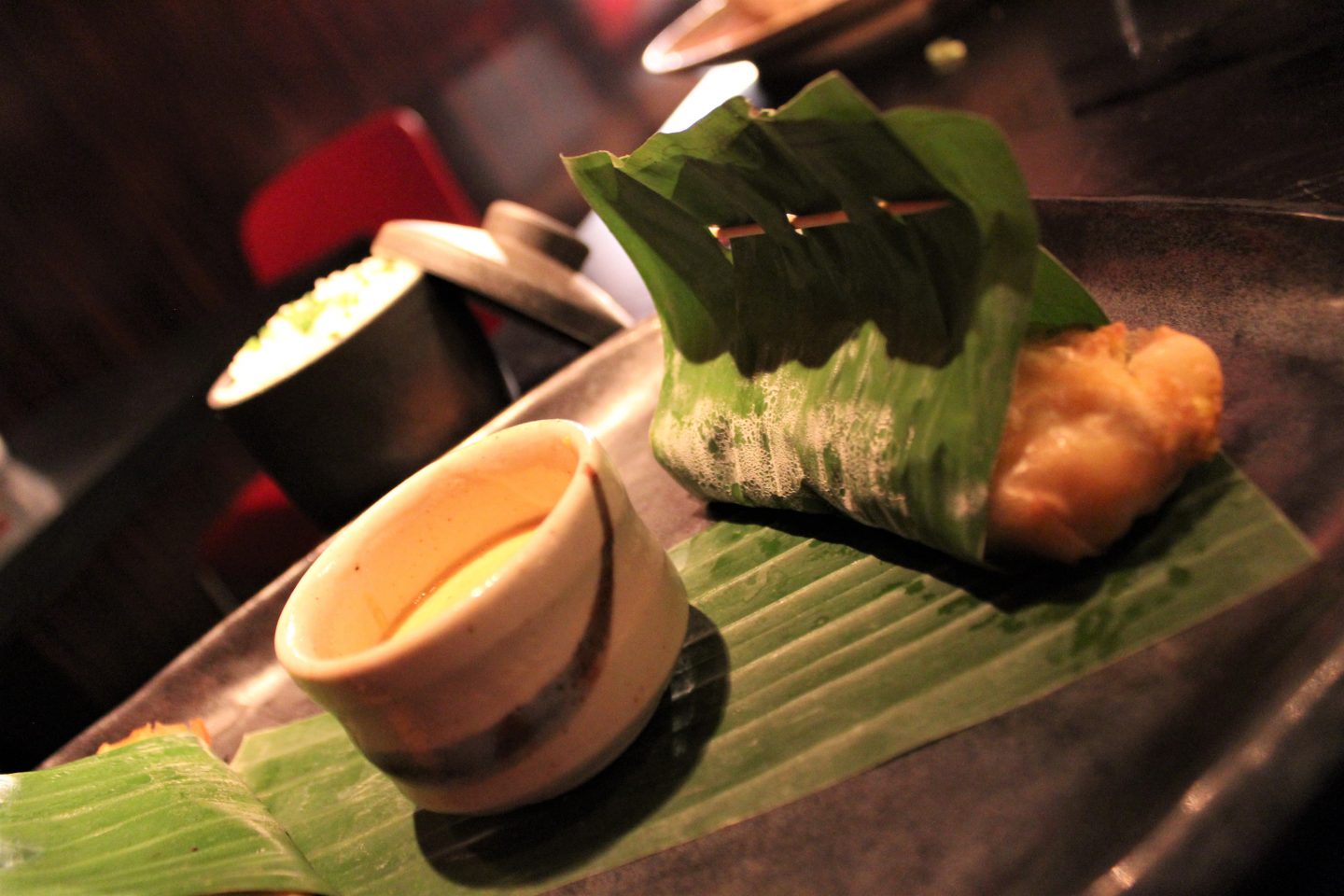 For the last savoury dish we had Churasco Grande, beef and chorizo skewers. The beef was very tender and tasted smoky from the barbecue. As big fans of chorizo Mr B and I both agreed this was a great dish with perfectly cooked and flavourful meat.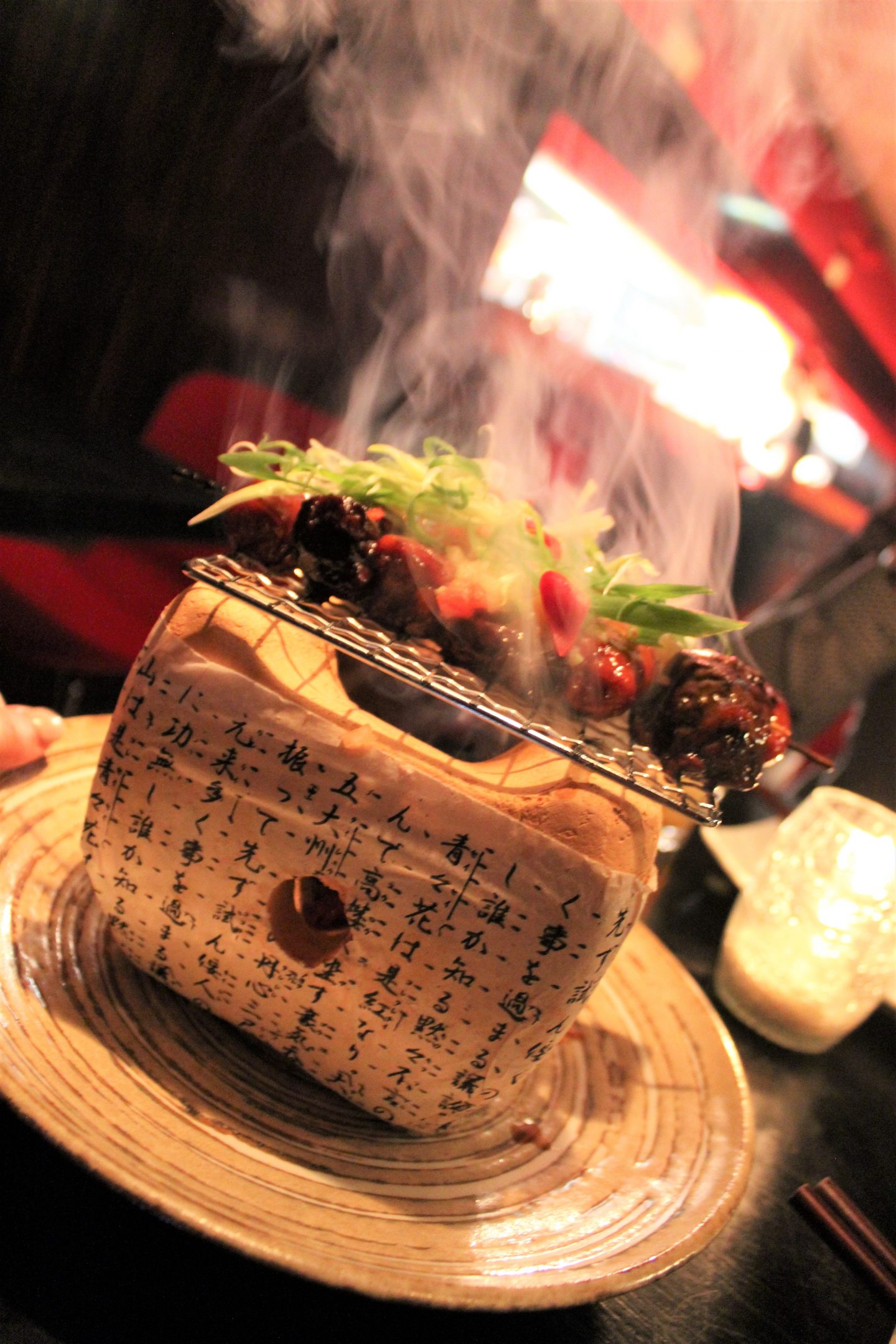 Saving the best till last and delivering on the menu theme was our dessert, simply called 'Passionfruit flavoured relic', this dish had the true wow factor!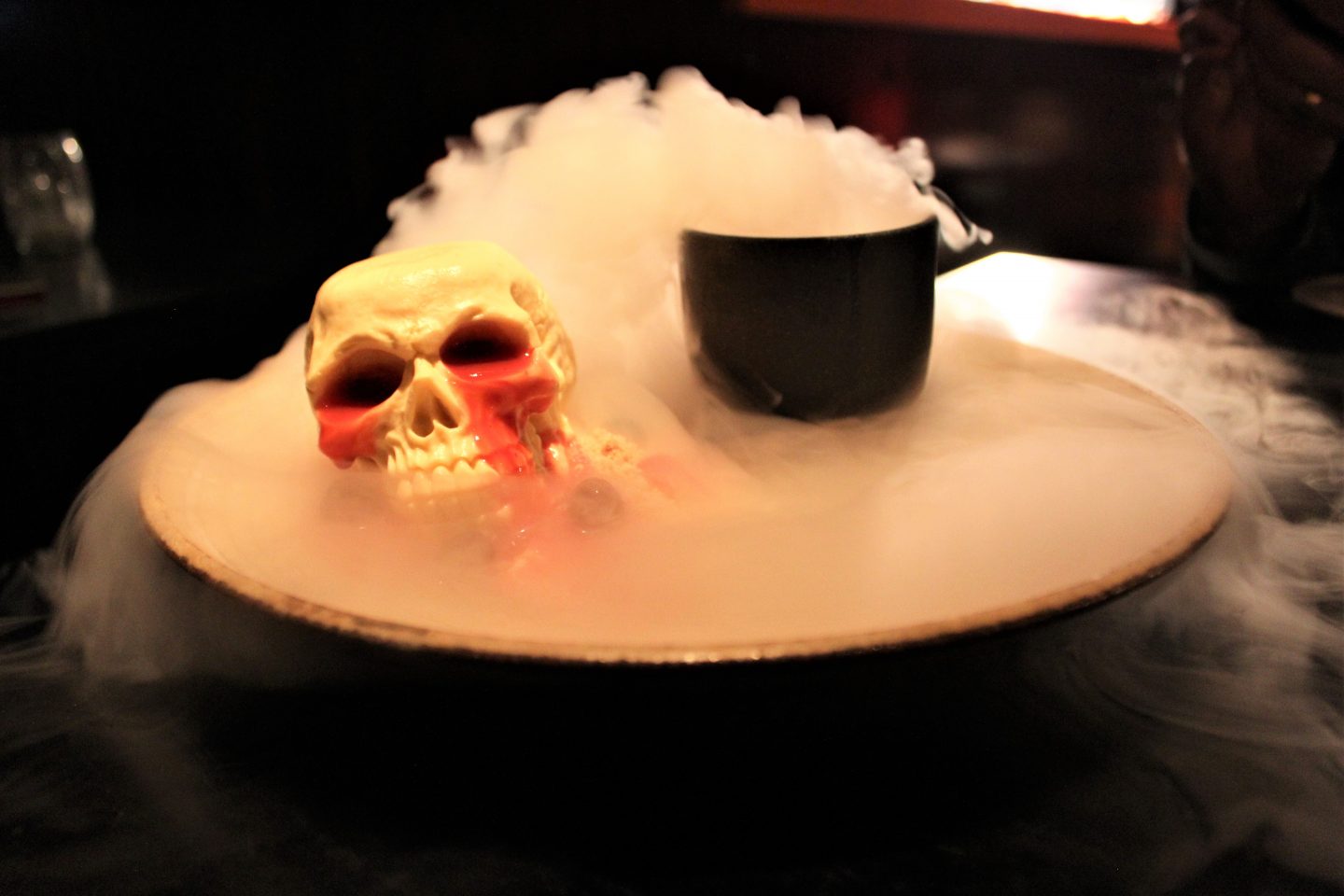 It was dessert heaven for me, delivering 100 per cent on presentation and flavour. The 'skull' was beautiful and light and tasted of sweet tropical passionfruit, the berry coolie cut through the sharpness of the dish and the biscuit added the texture. A true 10 out of 10 dish and the perfect way to end this fun and delicious menu.
41 Maid Marian Way, Nottingham NG1 6GD
 0115 947 7444
My meal was complimentary but as always all opinions are my own and honest.