Everyone knows my love for my home city and the great variety of restaurants we have. We have a small selection of fantastic Italian restaurants but we don't have one with a fine dining element to it, well until now that is.
On Upper Parliament Street you will now find CASA Italian. The team behind the new venture already have the very successful Venezia Italian and Seafood restaurant in Radcliffe-on-Trent and saw an opening in the city for an Italian fine dining venue.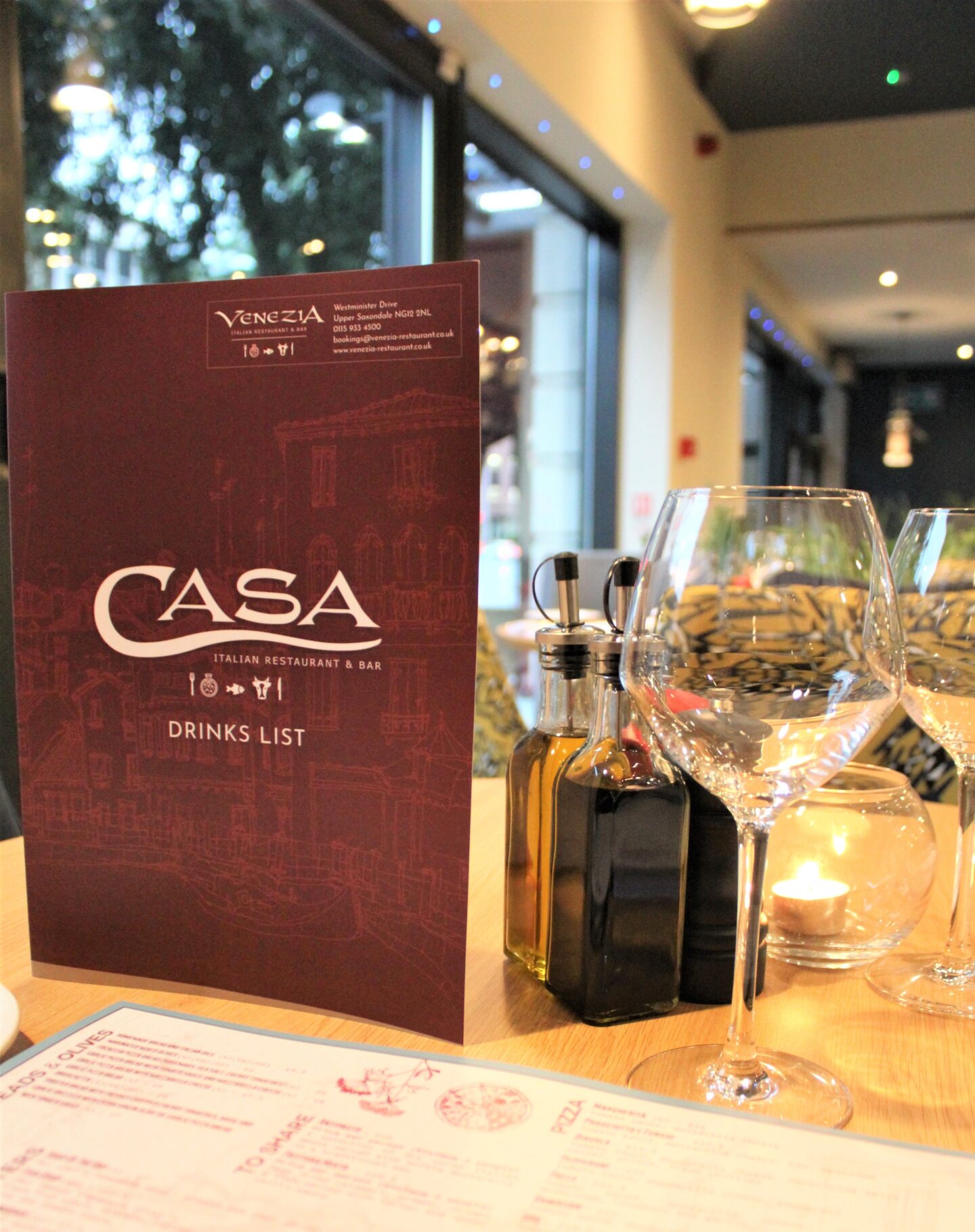 The restaurant is very open and airy inside with an abundance of space. After a warm welcome we made ourselves comfy at a lovely window table and perused the menu, but not before looking at the wine list of course!
Not quite sure what we were going to eat, we chose a bottle of the Sangiovese Rubicone Villa Rossi, an Italian red which was as smooth and easy-drinking.
To start I chose the King prawns, which came grilled and served with a pink sauce with garlic and chili. I was firstly impressed with the portion size as six big, plump, juicy prawns arrived on my plate along with two pieces of garlic bread which I, of course, used to mop up the leftover sauce! The cooking of prawns is really the key here and these were well-cooked. The sauce had lovely flavors which weren't too overpowering so I could still taste the sweet juicy prawns.
Mr B choose the Mussels with Provençal sauce. As a mussel lover he was impressed with the quality and size of the mussels. The sauce had a lovely tomato flavor and a hit of chili. Again, this starter came with two pieces of garlic bread. I always hate to waste a delicious sauce so this is always a winner for me!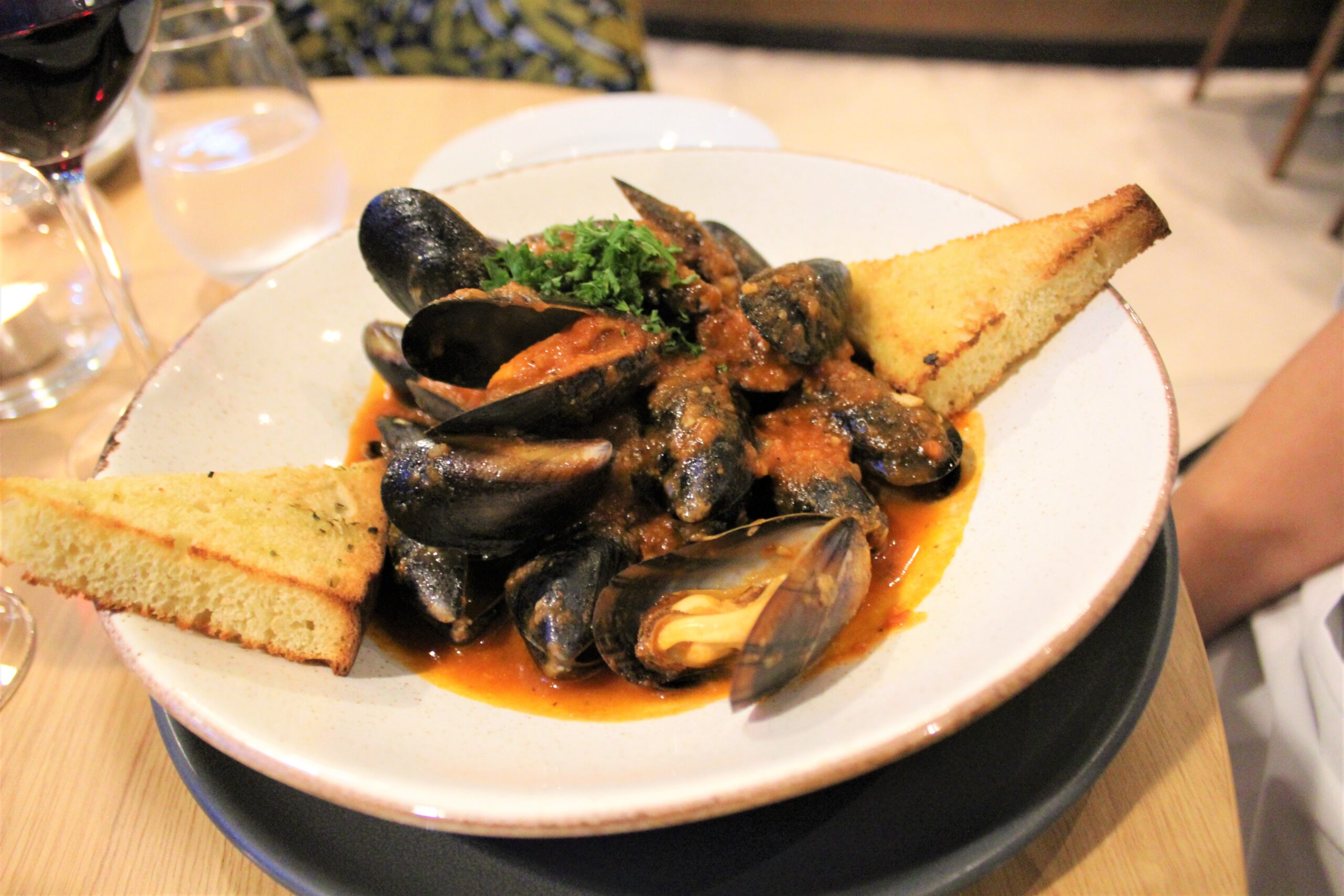 I think I changed my mind about what to order for my main about fives times as there were just so many dishes which took my fancy – ravioli, risotto, pizza, steak and I do love a calzone! But I decided to order something different and the Beef stroganoff stood out for me. On the menu it was described as prime beef with mushrooms, white wine, cream, paprika, with arborio rice. The beef was very tender and you barley even needed a knife to cut it. The sauce had lovely subtle flavours and I liked the addition of the arborio rice.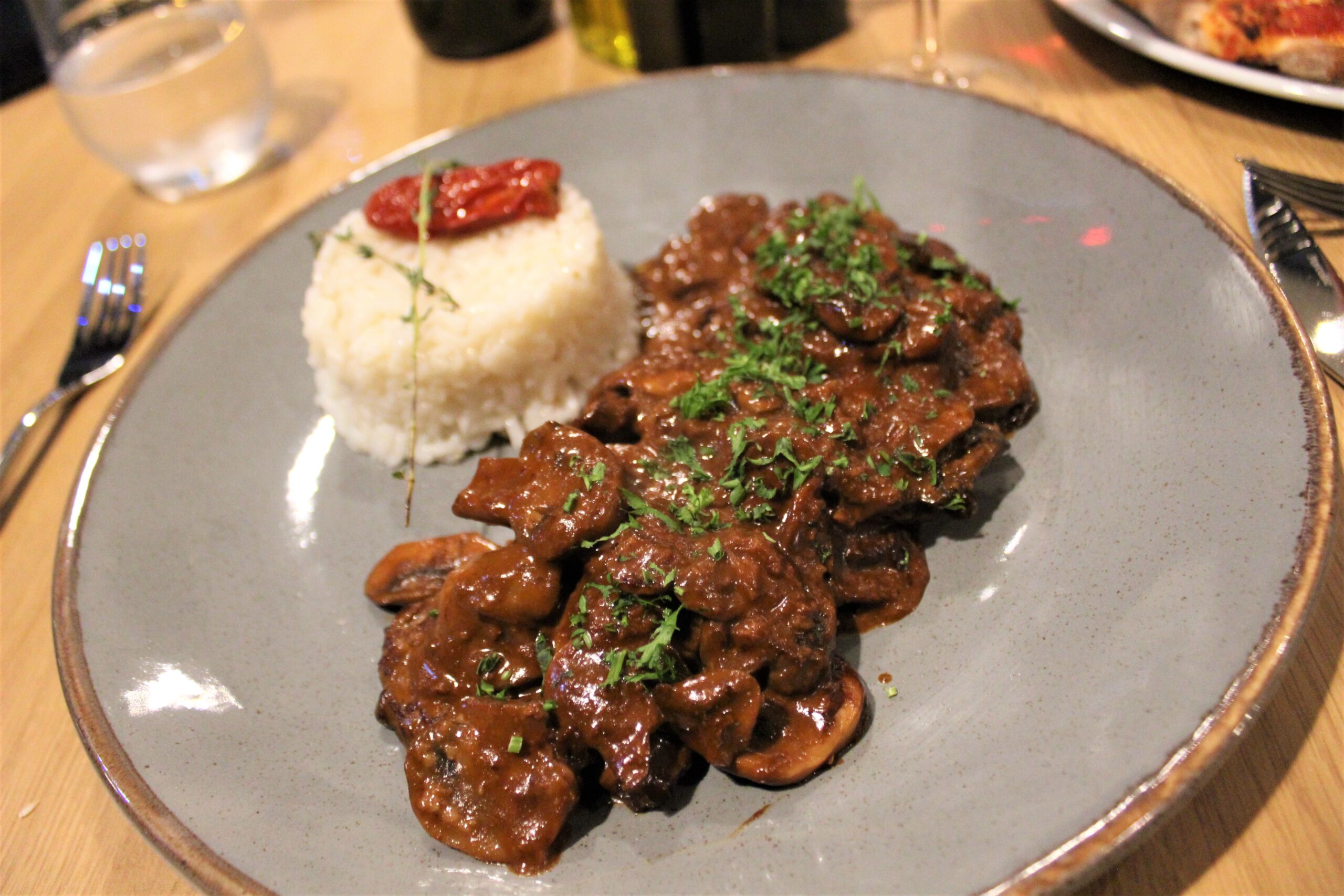 Mr B chose the Pizza Calabria. There is no way we were going to visit an Italian restaurant and neither of us order pizza! This one was topped with mozzarella cheese, nduja (spicy sausage), salami and mushrooms. It had a lovely thin base and was generously topped, and it had a good kick of heat from the nduja.
I am pretty much always a tiramisu girl when it comes to Italian desserts. However, there was a dessert on the menu which I had not heard of before and as a huge custard lover I had to try it! It was called 'Crostata Della Nonna'. It had a rich buttery pastry base filled with creamy custard and topped with almonds, icing sugar and pine kernels. Served with a scoop of creamy vanilla ice cream, this was a winning dessert for me! If you are a fellow custard-lover I definitely recommend ordering this!
Mr B chose the Mixed Italian cheeses. There were three cheeses – a gorgonzola, a goats cheese and a parmigiano-reggiano. Firstly, we were impressed with the size of the cheese – three very generous portions (all the better for sharing!), which were served with a variety of crackers and a chutney. All three were very flavorful, the rich parmigiano-reggiano being Mr B's favourite and mine the creamy gorgonzola.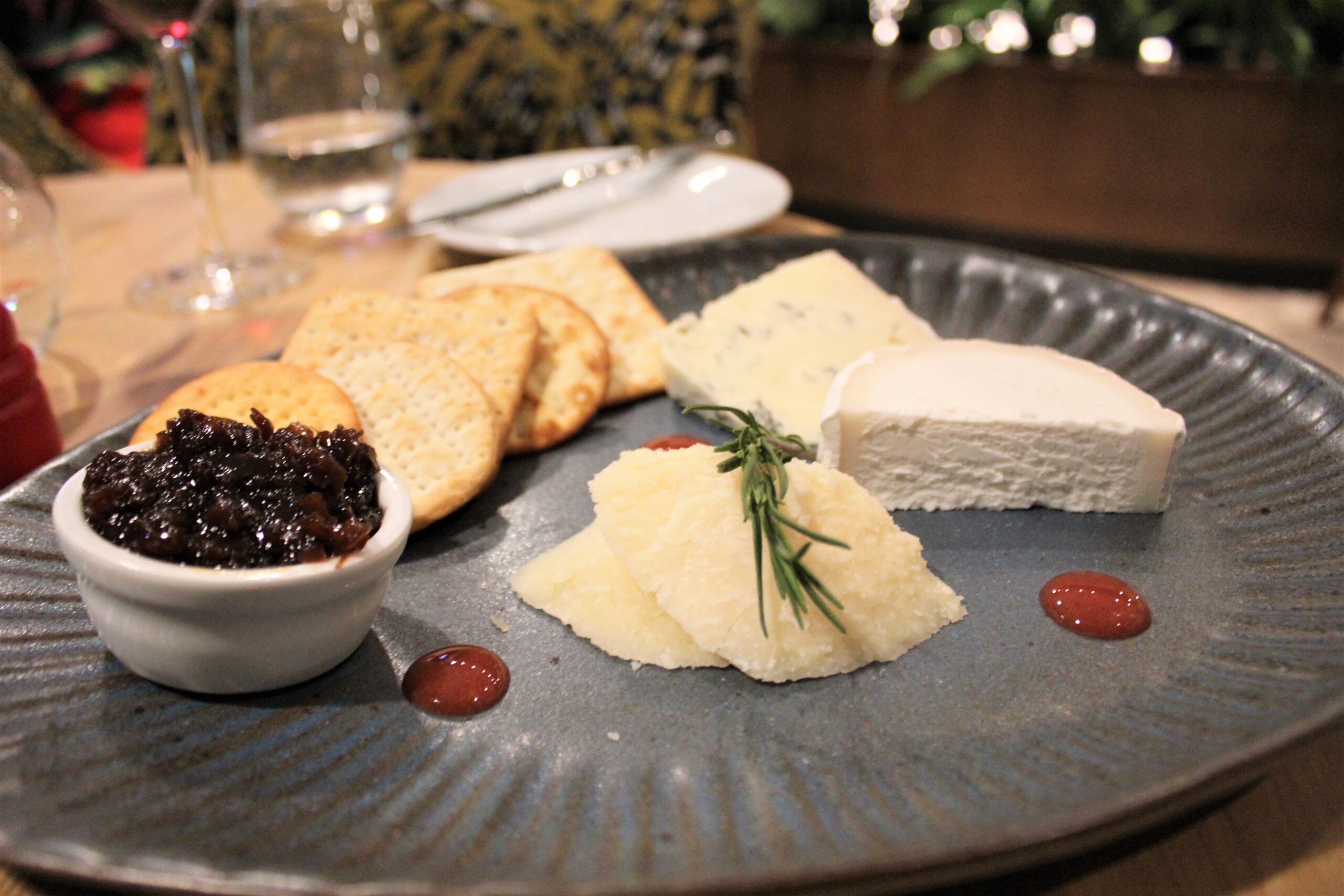 From the varied menu with a focus on quality ingredients and presentation, I think CASA Italian is going to be a success and a good addition to the Nottingham food scene. I mean, who doesn't love well-made Italian food?
My meal was complimentary but as always all opinions are my own and honest.