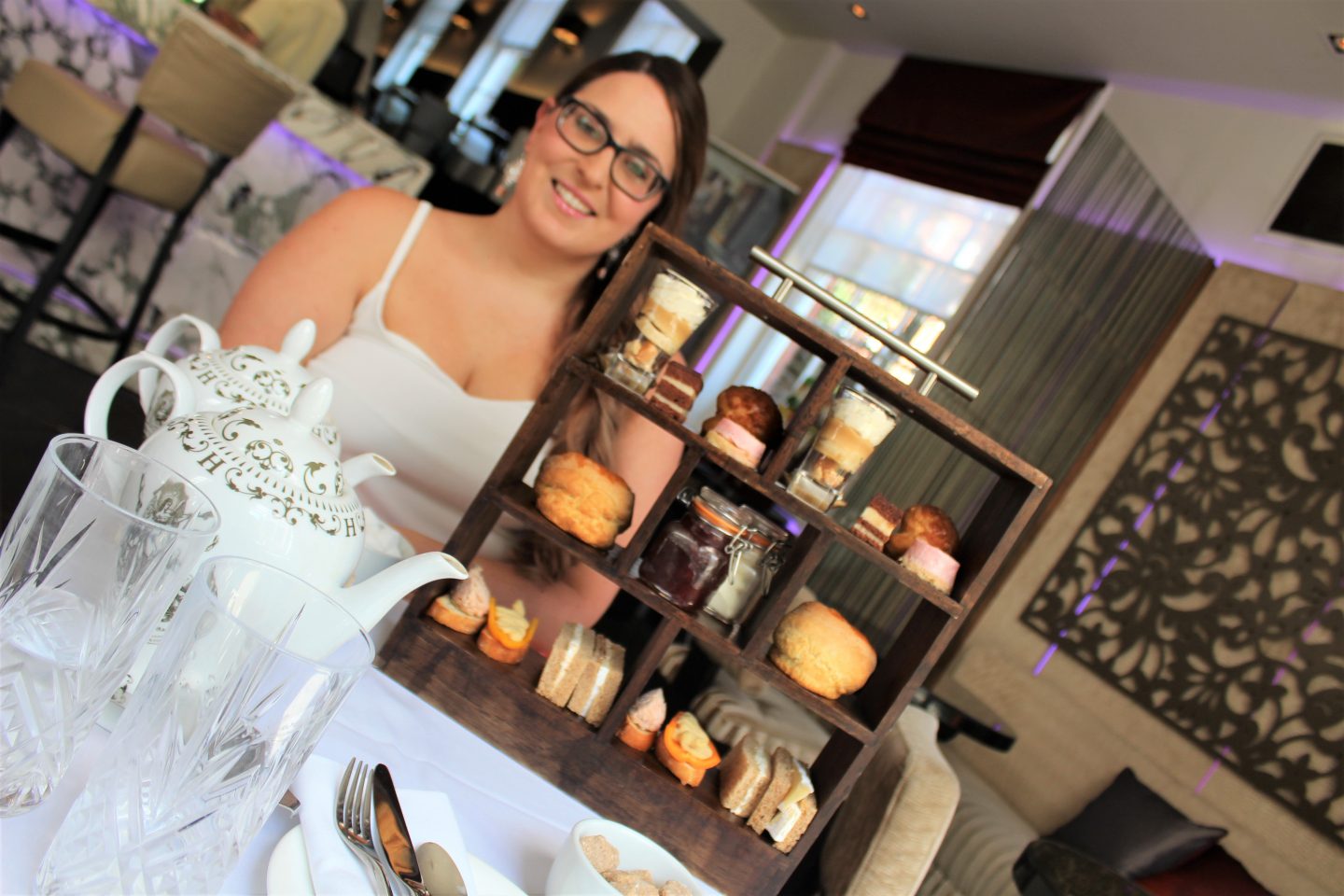 Earlier this year Mr B surprised me with a voucher for afternoon at the Lace Market Hotel in Nottingham. I have heard lots of great things about the hotel and restaurant. I have enjoyed cocktails in the bar but had had yet to eat there.
So on a very sunny bank holiday Sunday Mr B and I made our way to the hotel with very hungry bellies!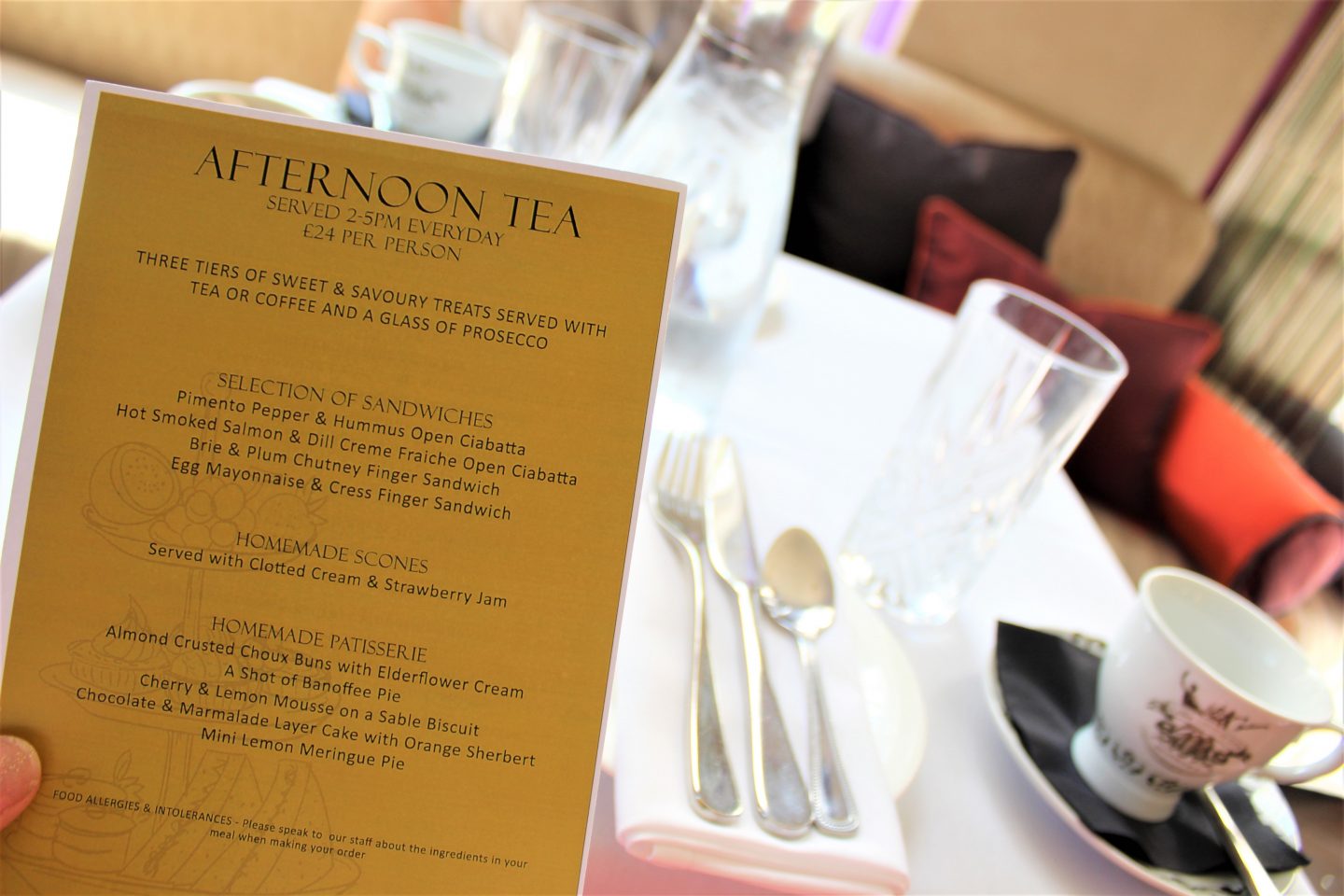 The table was set out with white linen and beautiful crockery. There was a large variety of teas and I chose loose leaf English Breakfast while Mr B opted for the loose leaf Earl Grey tea.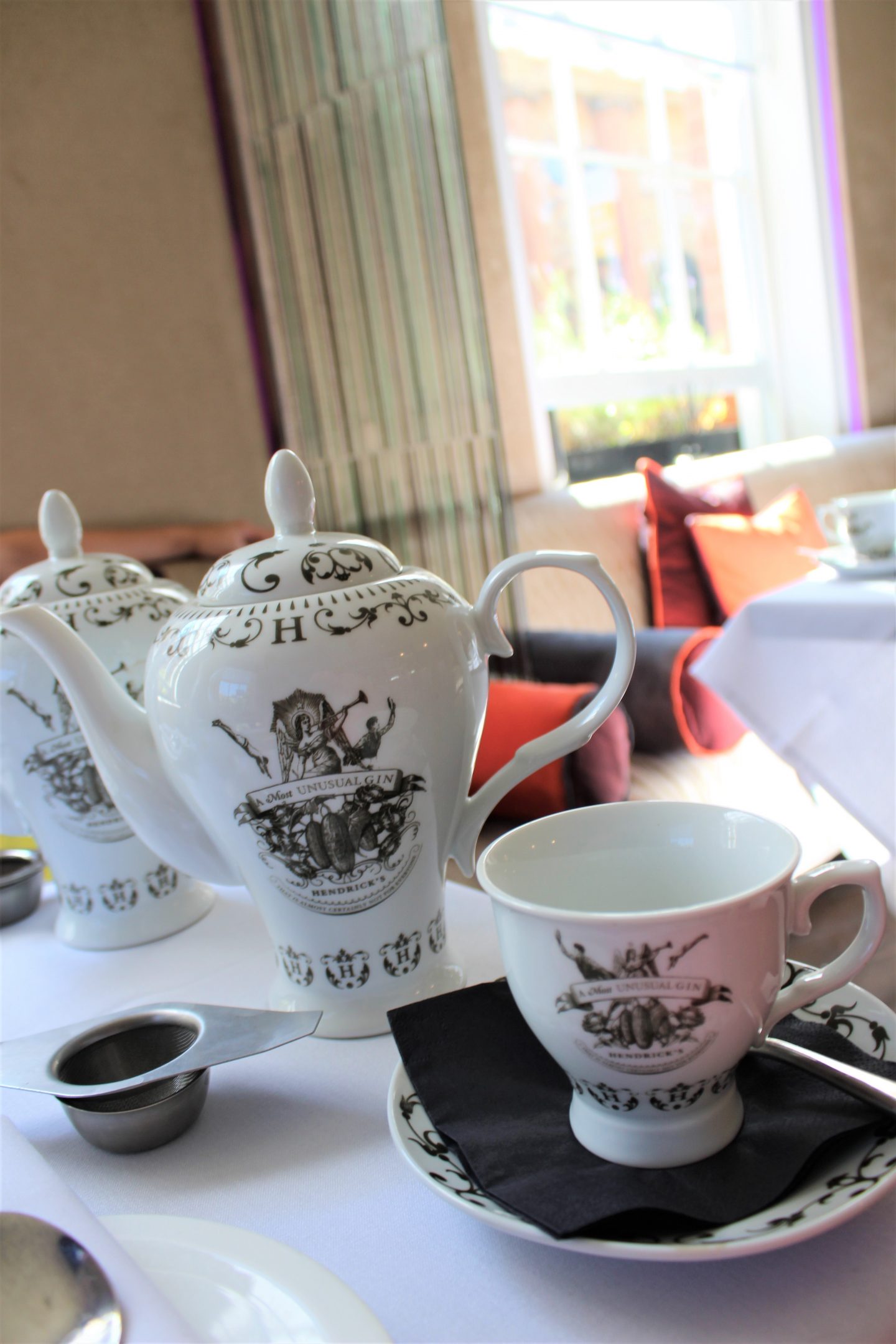 As soon as the stand came I couldn't wait to tuck in. There was a lovely variety of sandwiches including 'Pimento pepper & hummus open ciabatta', 'Hot smoked salmon & dill crème fraiche open ciabatta', 'Brie & plum chutney finger sandwich' and 'Egg mayonnaise & cress finger sandwich'.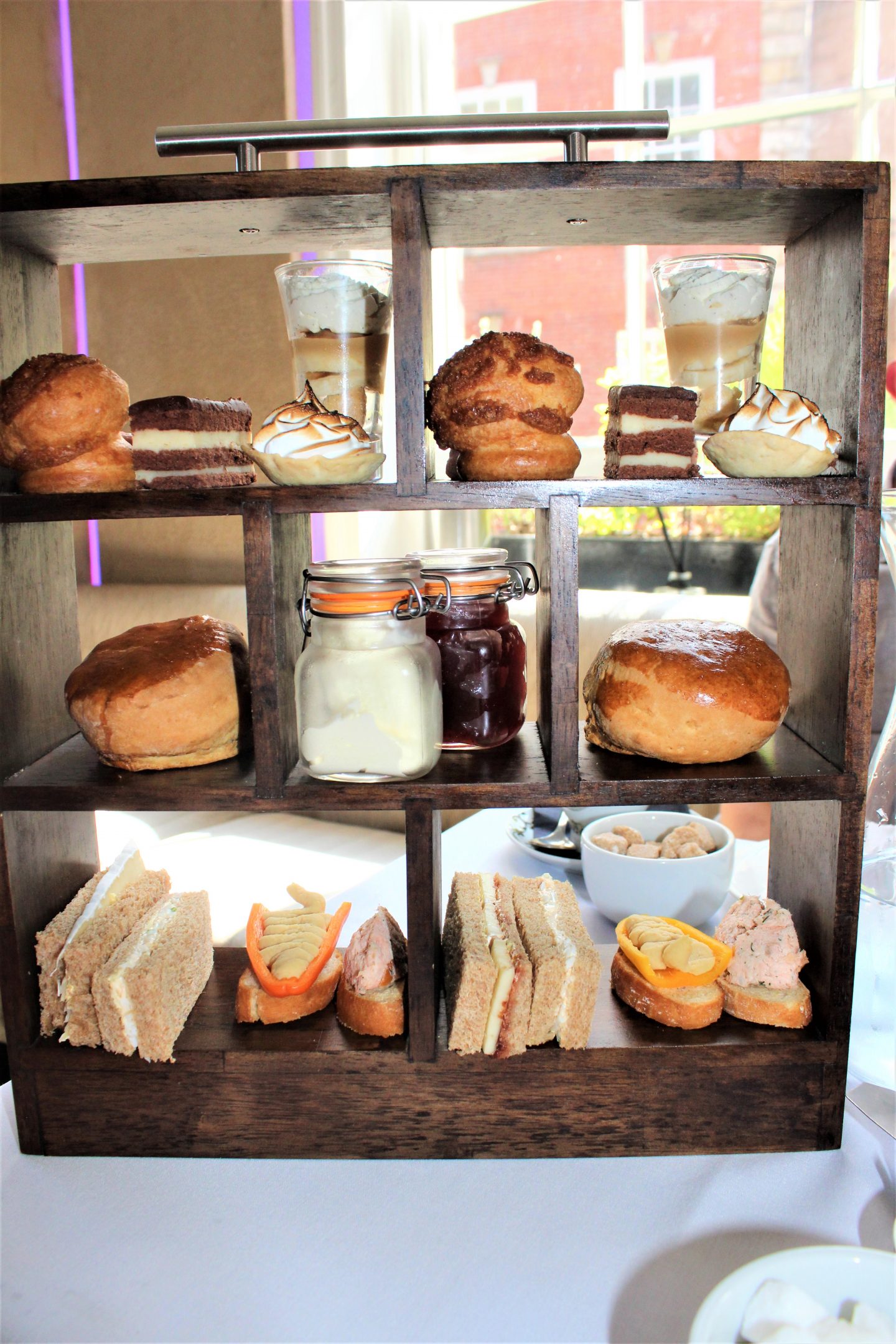 I particularly enjoyed the Pimento pepper & hummus open ciabatta, the pepper was lovely and sweet and went perfectly with the hummus.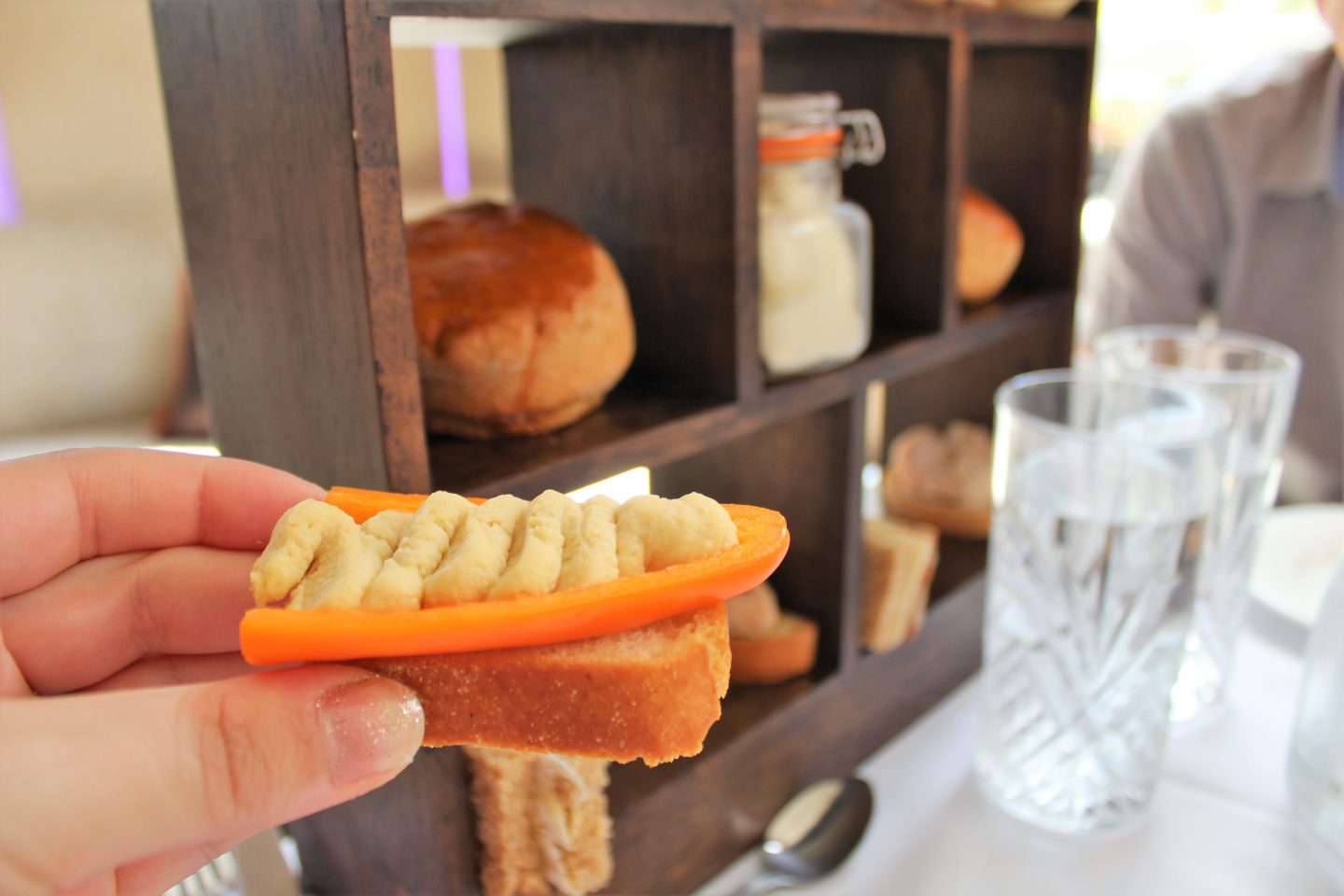 The star of any afternoon tea for me is the scones, as they really do make or break the experience. These homemade scones were served with clotted cream and homemade strawberry jam.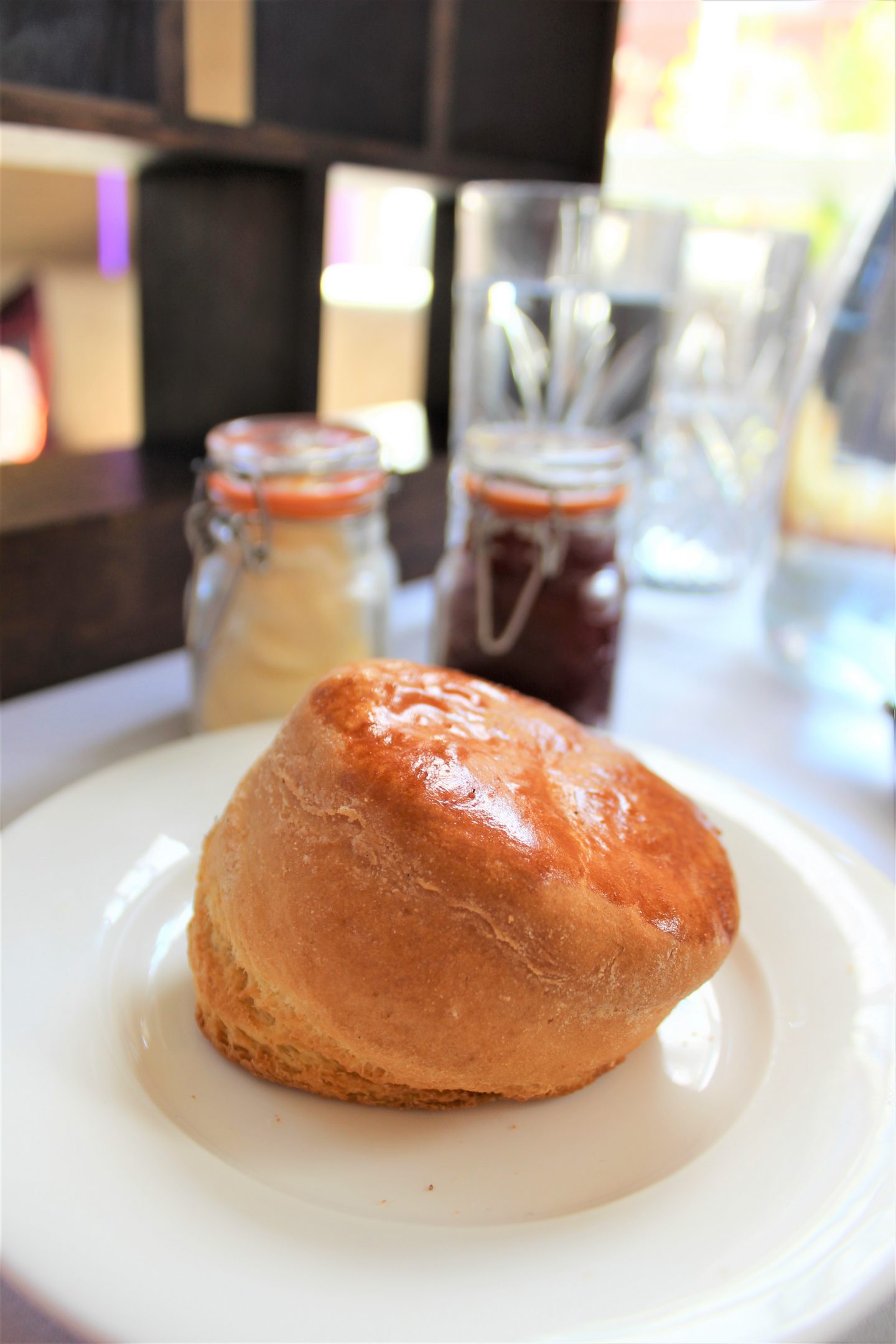 The freshly baked scones were light, fluffy and absolutely delicious!
Of course with afternoon tea there has to be bubbles! Sadly the first glass of prosecco I had was flat but this was soon swapped without hesitation.
There were five sweet elements on our afternoon tea – 'Chocolate and marmalade layer cake with orange sherbet' – this was rich with dark chocolate with a hint of orange, a winner for me!
Next 'Cherry and lemon mousse on a sable biscuit', which was a perfect bite-size and was very tart which cut through the sweetness of the other mini delights.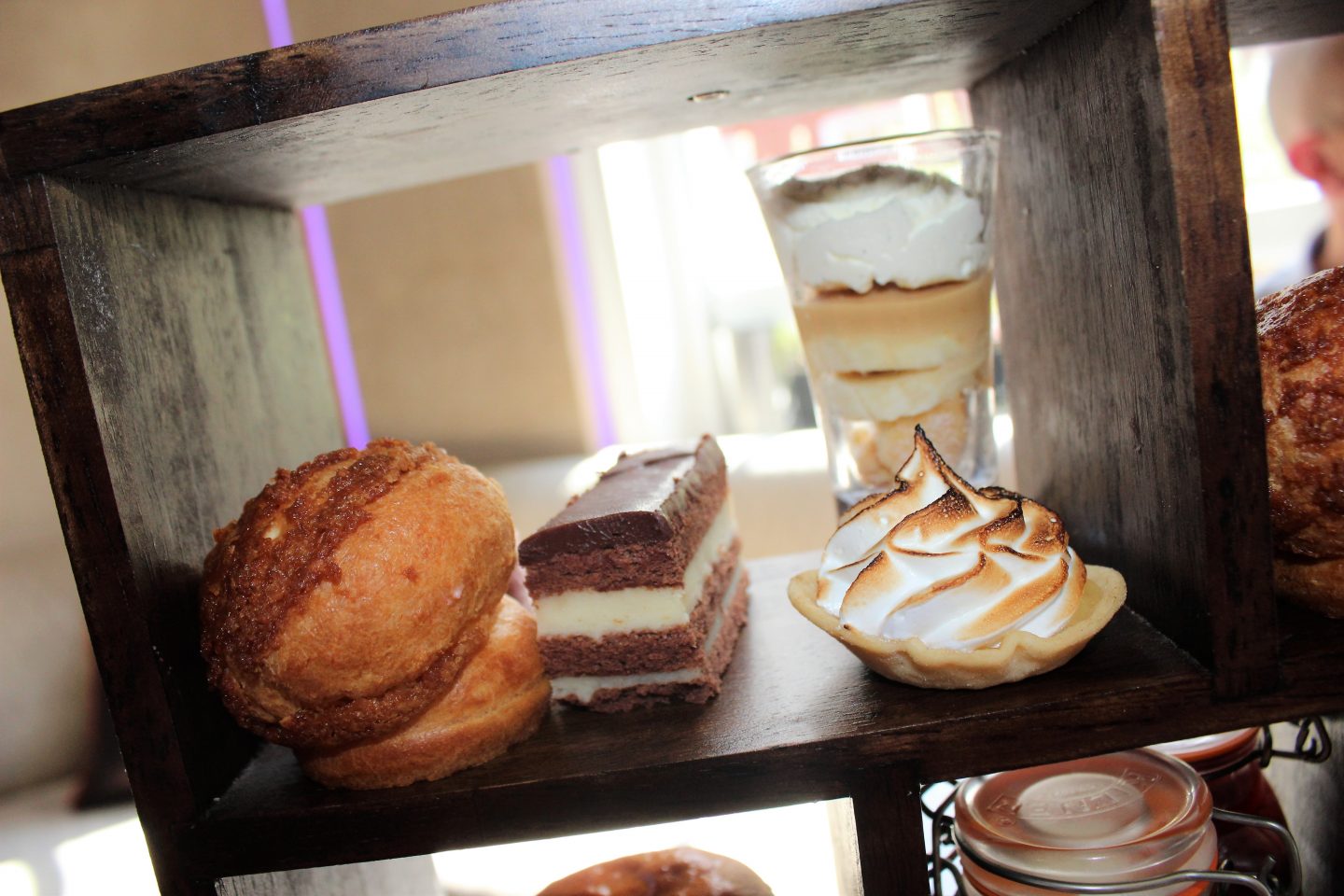 One of the sweet treats I was looking forward to the most was the 'Almond crusted choux bun with elderflower cream'. I love choux pastry and the flavour of elderflower which has to be balanced very carefully so it's not overpowering. The cream had just the right hint of elderflower and the pastry was perfectly light.
Not being a fan of bananas, I skipped the 'shot of banoffee pie', but it was definitely a hit with Mr B as he ate mine too!
My favourite was the 'Mini lemon meringue pie' with buttery pastry, tart lemon and sweet meringue, which was lovely and light.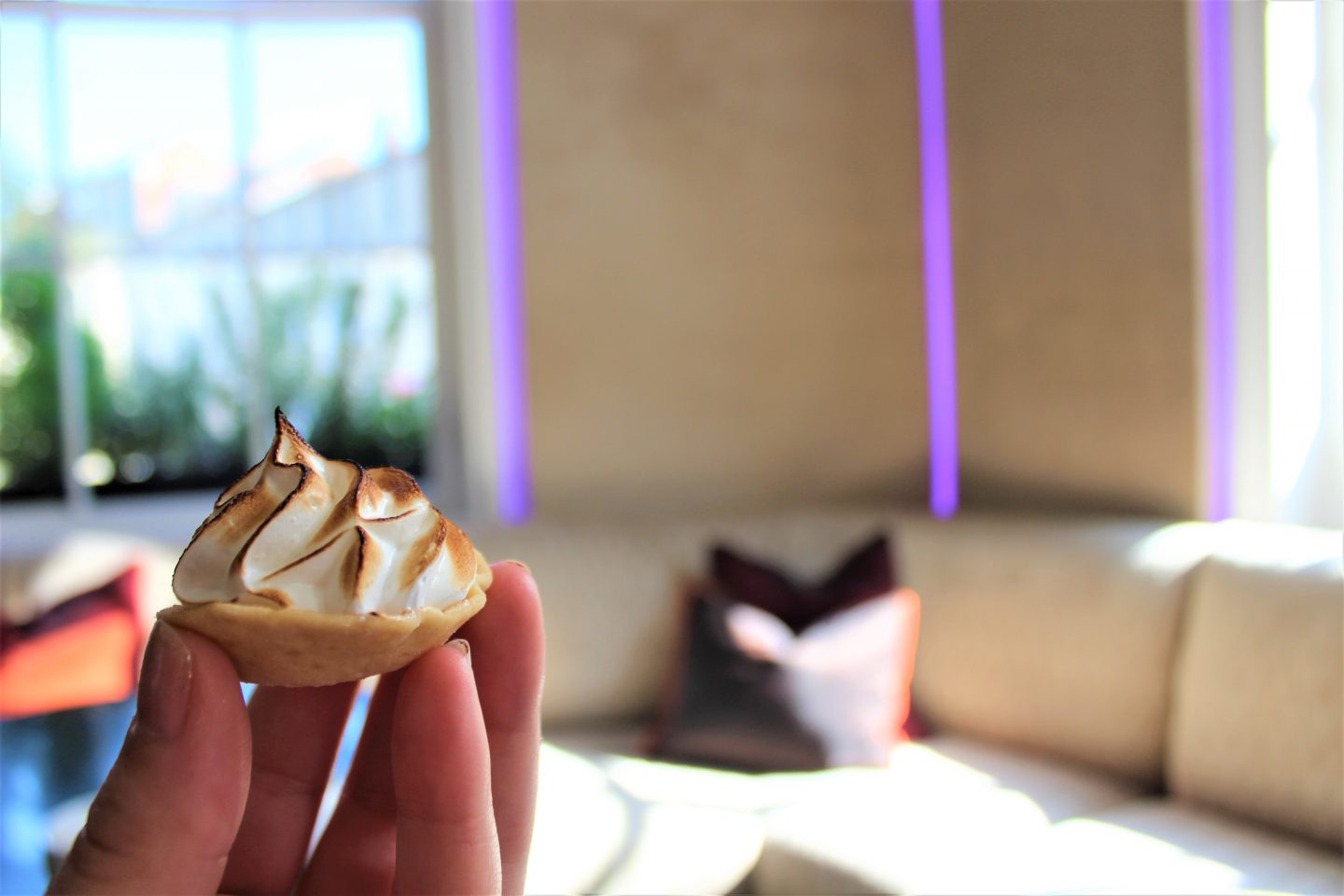 We were never rushed and the staff who looked after us very well were happy to let us sit, chat and enjoy our afternoon tea at a very leisurely pace. The Lace Market Hotel is now firmly on my radar for a foodie visit and I'm definitely eyeing up the bottomless brunch or dinner at their pop-up restaurant Supper!
29-31 High Pavement, Nottingham, NG1 1HE