I am a big sushi lover and also a bit of a sushi snob! The thing is, once you've have had freshly made, quality sushi it's very easy to be easy to be disappointed with sub-par ingredients or mass-produced sushi.
But people of Nottingham do not despair as Uramaki saw a gap in the market and boy have they filled it. They are delivering fresh, top quality, handmade sushi straight to your door. Their many years of experience in Asian restaurants shines through. Beautiful and perfectly made sushi rolls do not come easy, it takes a lot of skill and finesse.
Uramaki deliver to a wide range of postcodes in and around Nottingham and they also work with several farm shops that you can collect your order from, which is just what we did. We chose to collect from Ravenshead Farm Shop and let's be honest, who doesn't love a farm shop? Getting your sushi box delivered there is a great excuse to treat yourself to some other goodies when you collect!
As per the card provided, we took our sushi case out of the fridge one hour before we tucked into it, just enough time to light a few candles and pop open the bubbly! Of course, you can enjoy your sushi case in front of the TV after a long day at work, but for us this luxurious box deserved to be enjoyed at the table and gave us a nice excuse to get dressed up.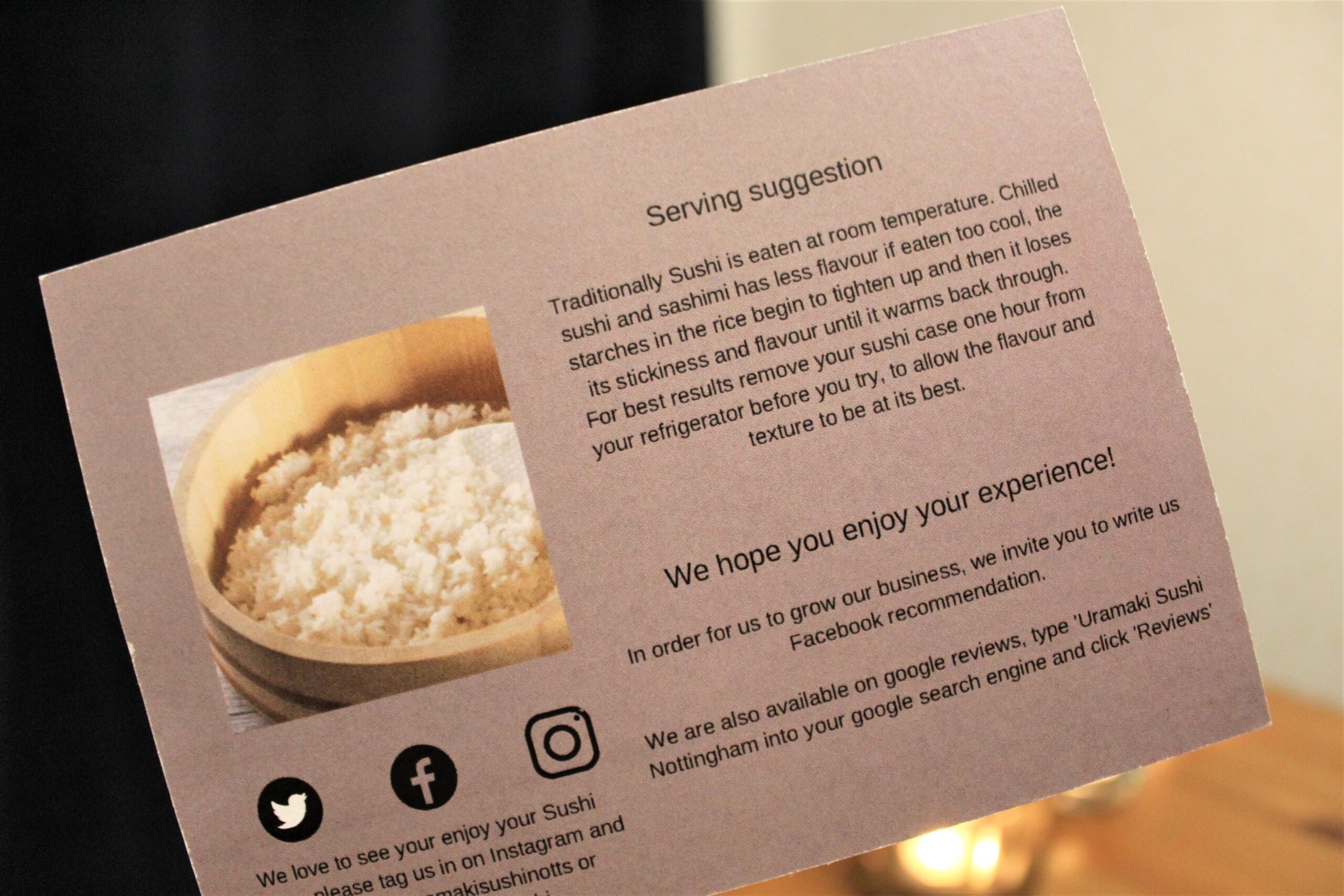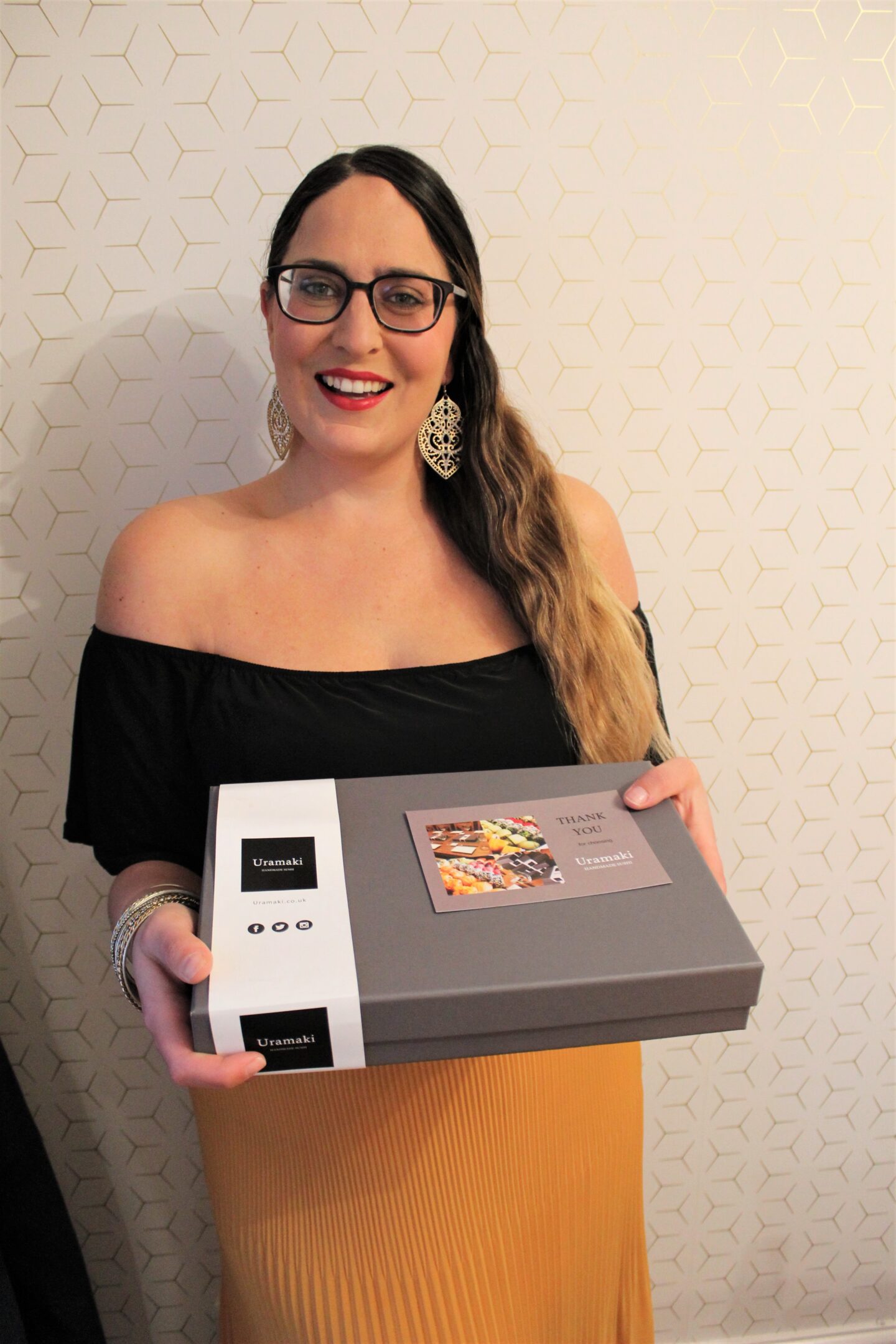 Are you a fan of raw sushi? We definitely are, but fear not, as Uramaki have something for every sushi-lover out there. Available to order every Thursday, Friday and Saturday, they have a 'Not Raw Sushi Case', a 'Plant-Based Sushi Case', a 'Seafood Sushi Case', a luxurious 'Uramaki Black Sushi Case', a 'Hanami Sushi Case' and, last but not least, the one we chose, the 'Mixed Sushi Case'.
And you don't have to worry about the extras. Inside your box you will find soy sauce, wasabi and gari (sushi ginger).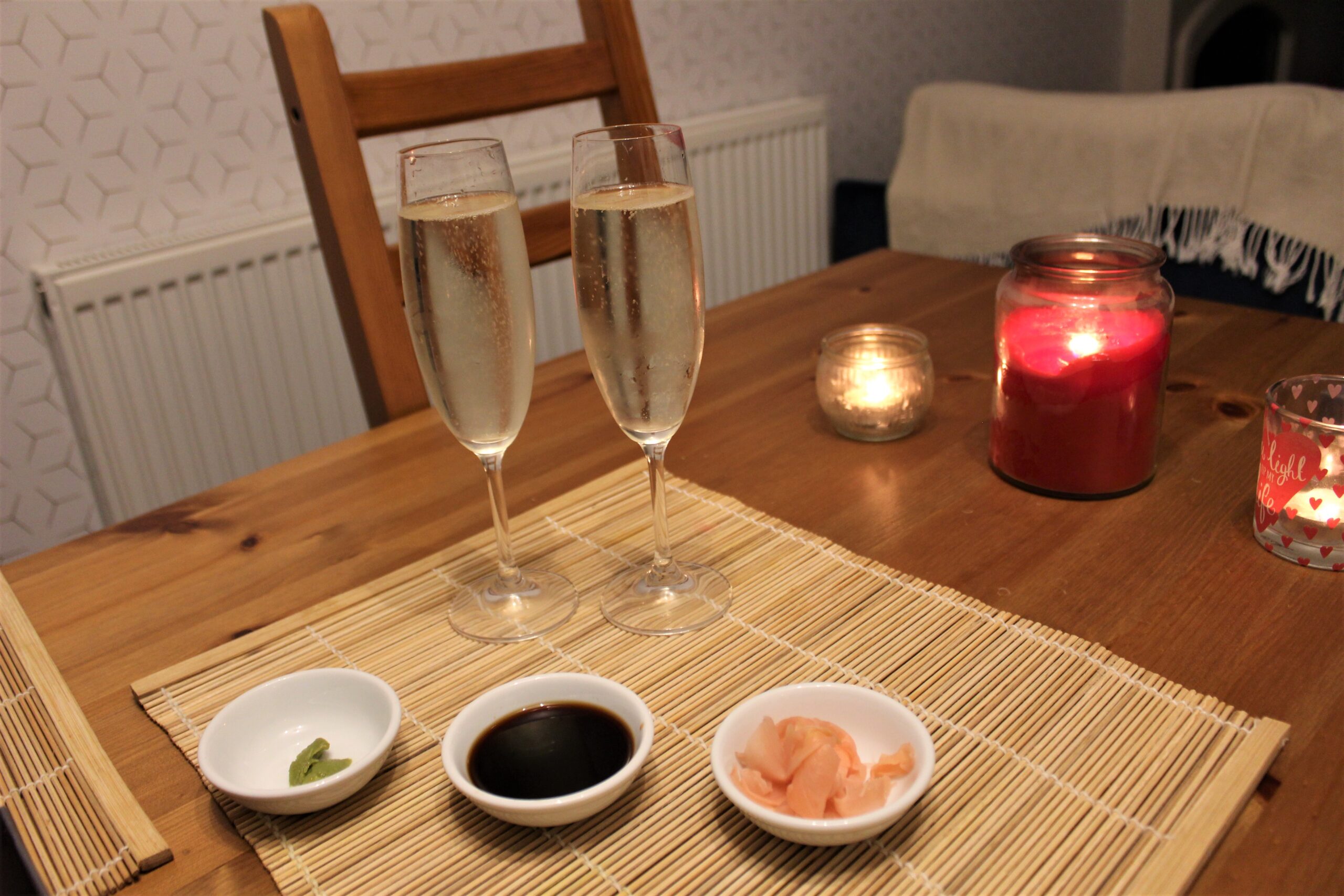 In no particular order, our sushi box contained  . . .
'Yellowfin tuna uramaki with spicy miso and tongrashi'. This beautiful roll had a lovely kick of heat from the spicy miso inside the roll and the beautiful sprinkling of tongrashi which adorned the top. It really got the taste buds going!
'Cripsy softshell crab California roll with avocado and masago'. I love softshell crab and you could taste the sweet juicy crab meat in the roll. It wasn't overpowered by other flavours either which can so often be done with crab. The pairing of creamy avocado worked perfectly and I also really enjoyed the crunch and different textures this roll had.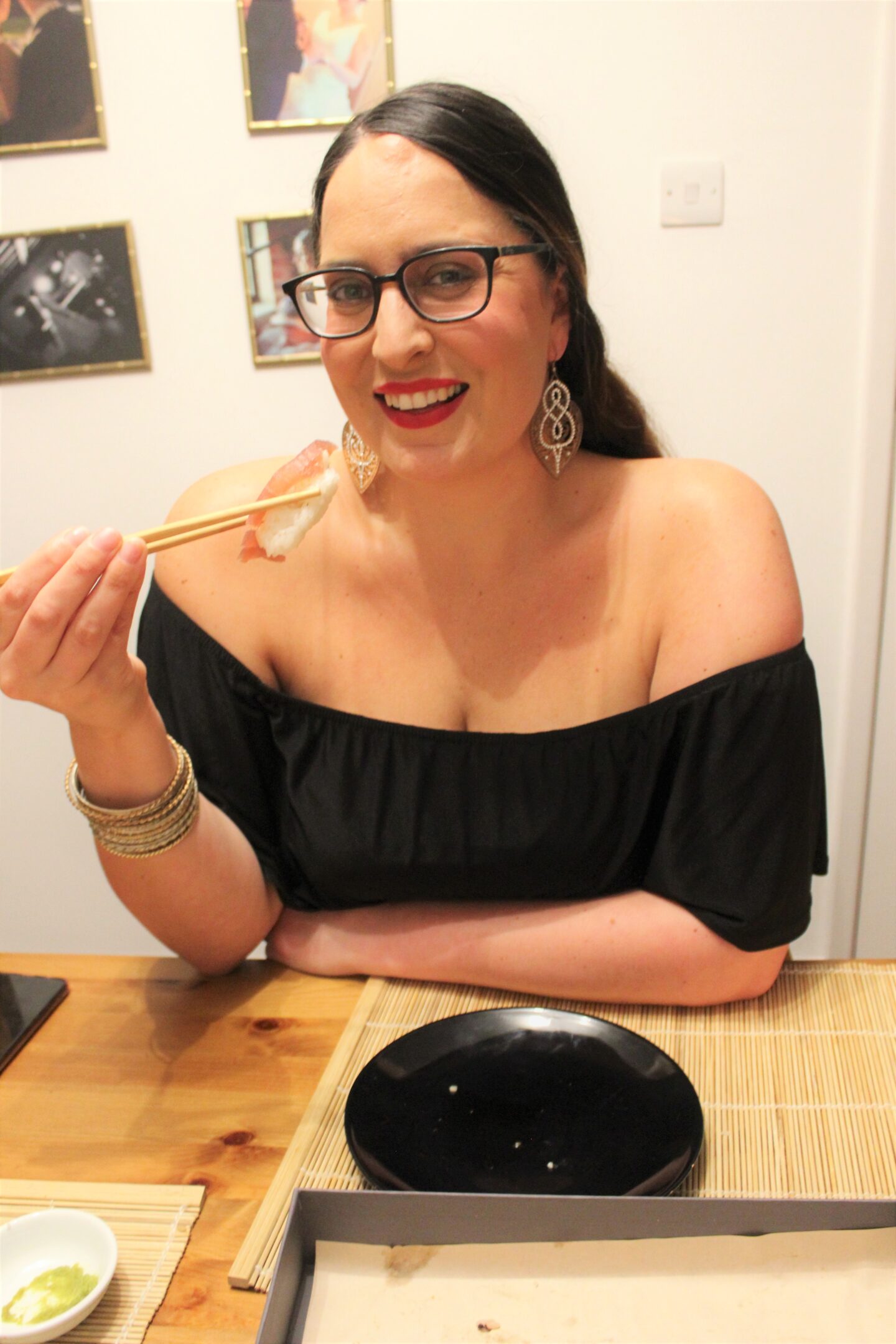 'Yellowfin tuna nigiri'. Mr B and I will never visit a sushi restaurant without ordering some sort of tuna roll – I love the taste and the meaty texture. This simple nigiri with the beautiful fresh fish and perfectly seasoned rice let the ingredients speak for themselves.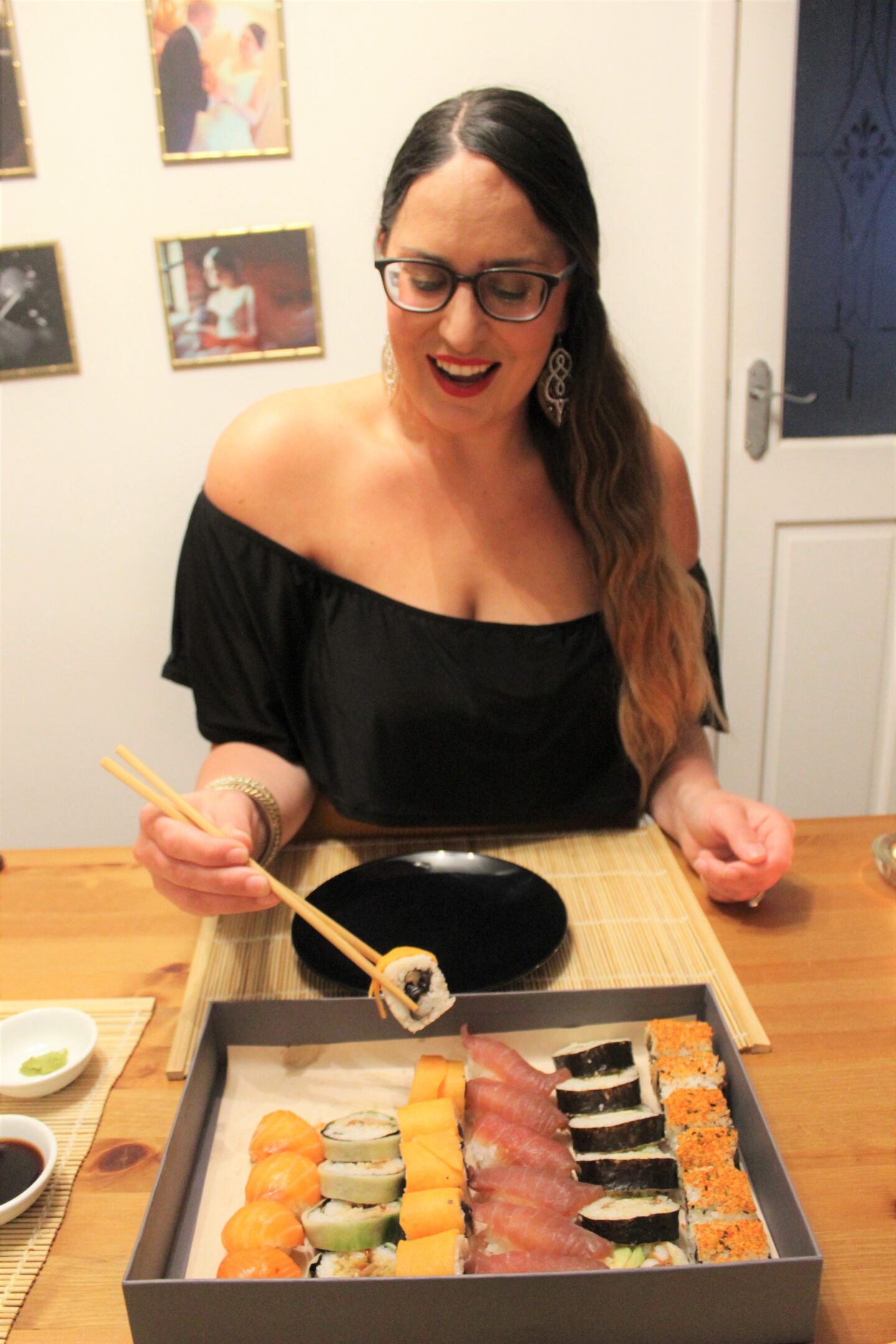 'Shitake mushroom uramaki with caramelised red onion and sweet potato'. I don't think we have ever ordered a plant-based dish at a sushi restaurant, but that may change from now on as this roll delivered on so many levels! It had a fantastic balance of textures and I adored the taste. The earthy mushroom with the sweet caramelised red onion and sweet potato was a genius combination. This is a clever and fantastic addition to the mixed box!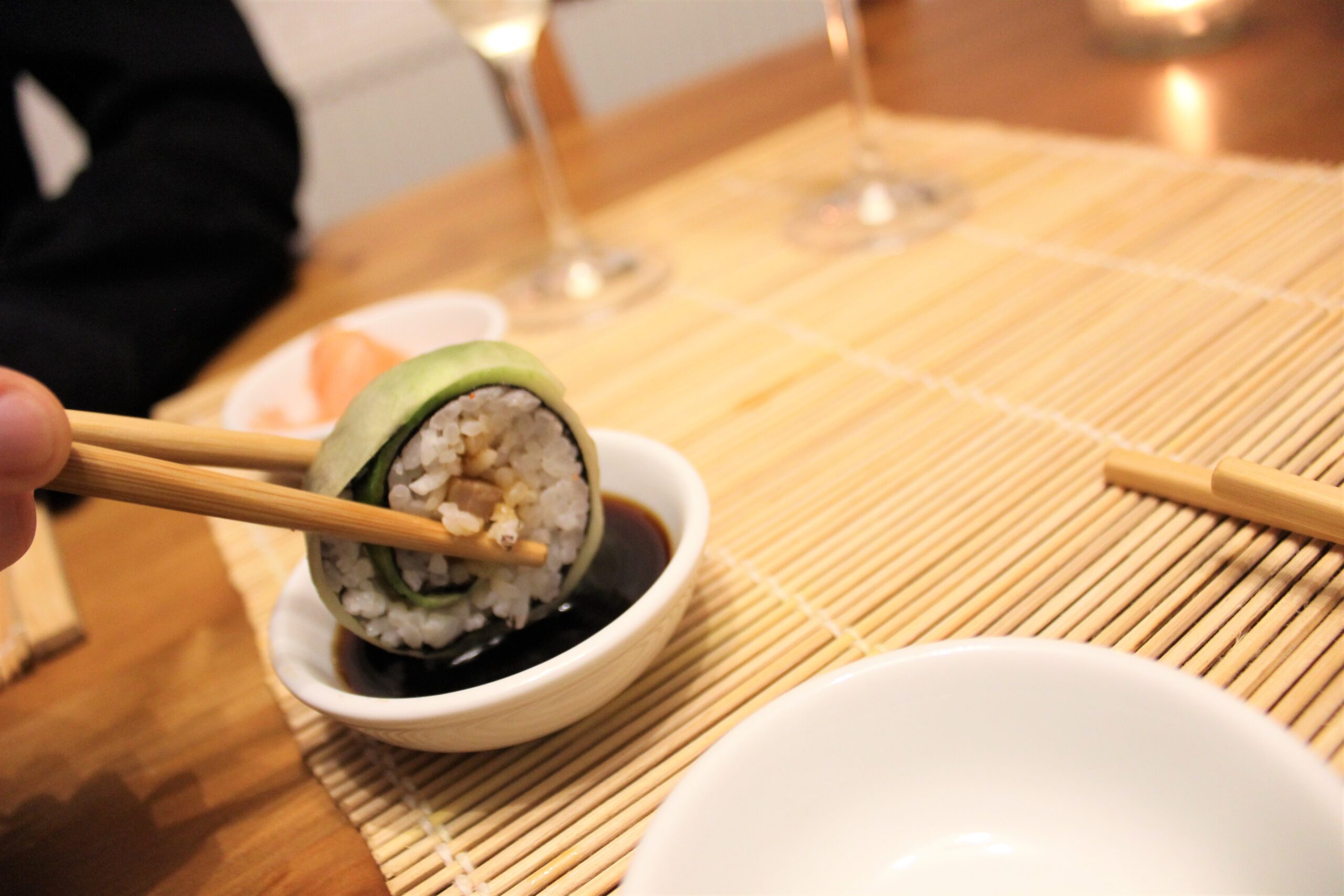 'Crispy duck futomaki with cucumber, red chilli, spring onion and hoi sin'. There will generally be a duck roll on our sushi order so we were pleased to see this one in the box too! The lovely moist duck in the centre of the roll was perfectly matched with fresh cucumber, spring onion and the slight heat of red chilli.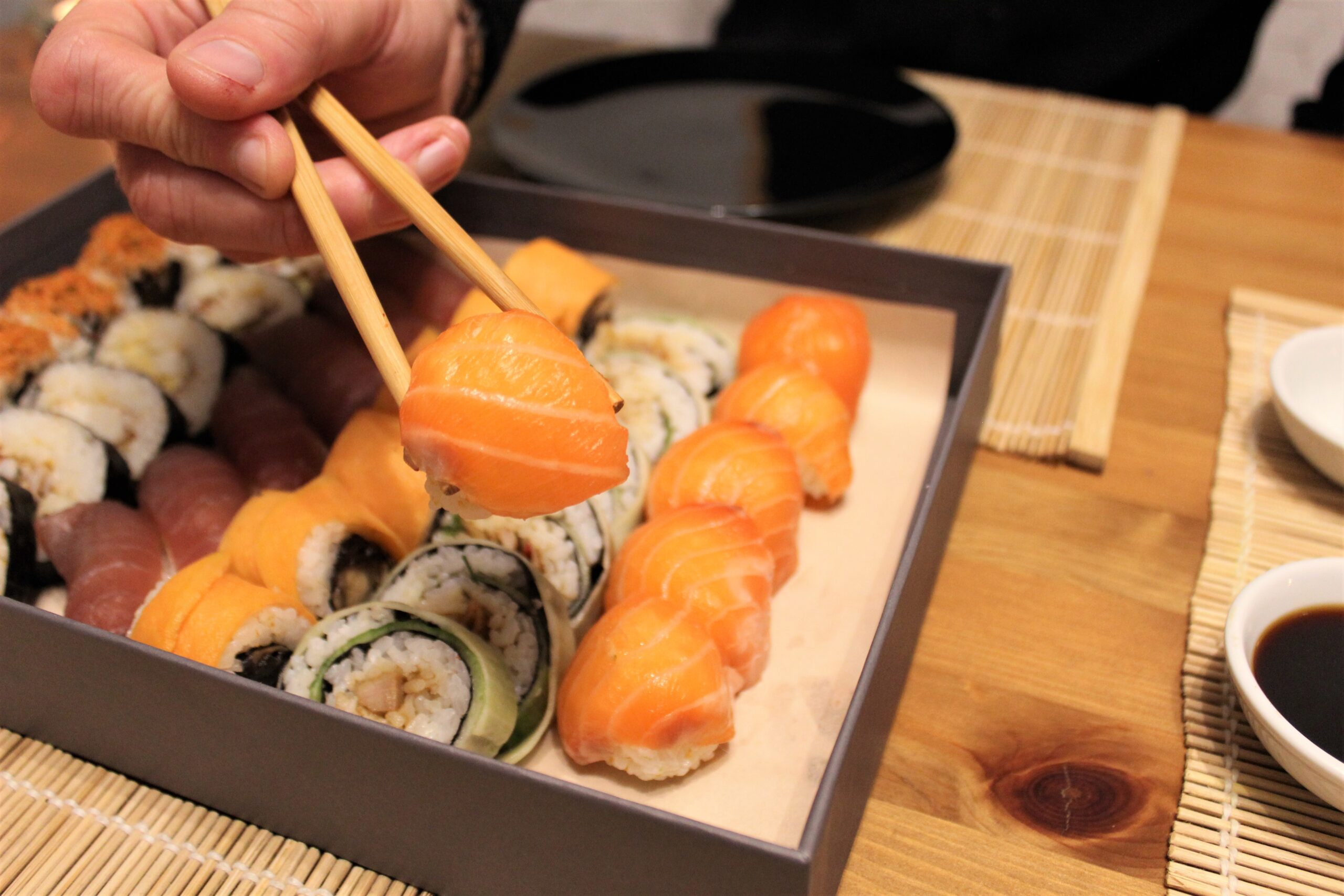 'Salt cured salmon temari with masago and lime'. From appearance this was a simple piece of sushi, however, like many things in life looks can be deceiving! The beautiful fatty salmon was of course delicious, but what added a lovely and surprising flavour kick was the addition of lime in the sushi rice. Me and Mr B both really loved this one!
It really came as no surprise that we both absolutely adored and devoured our sushi box. With many repeat customers and with fans like Sat Bains and Vicky McClure, it is no surprise that this luxury sushi company deliver on every level.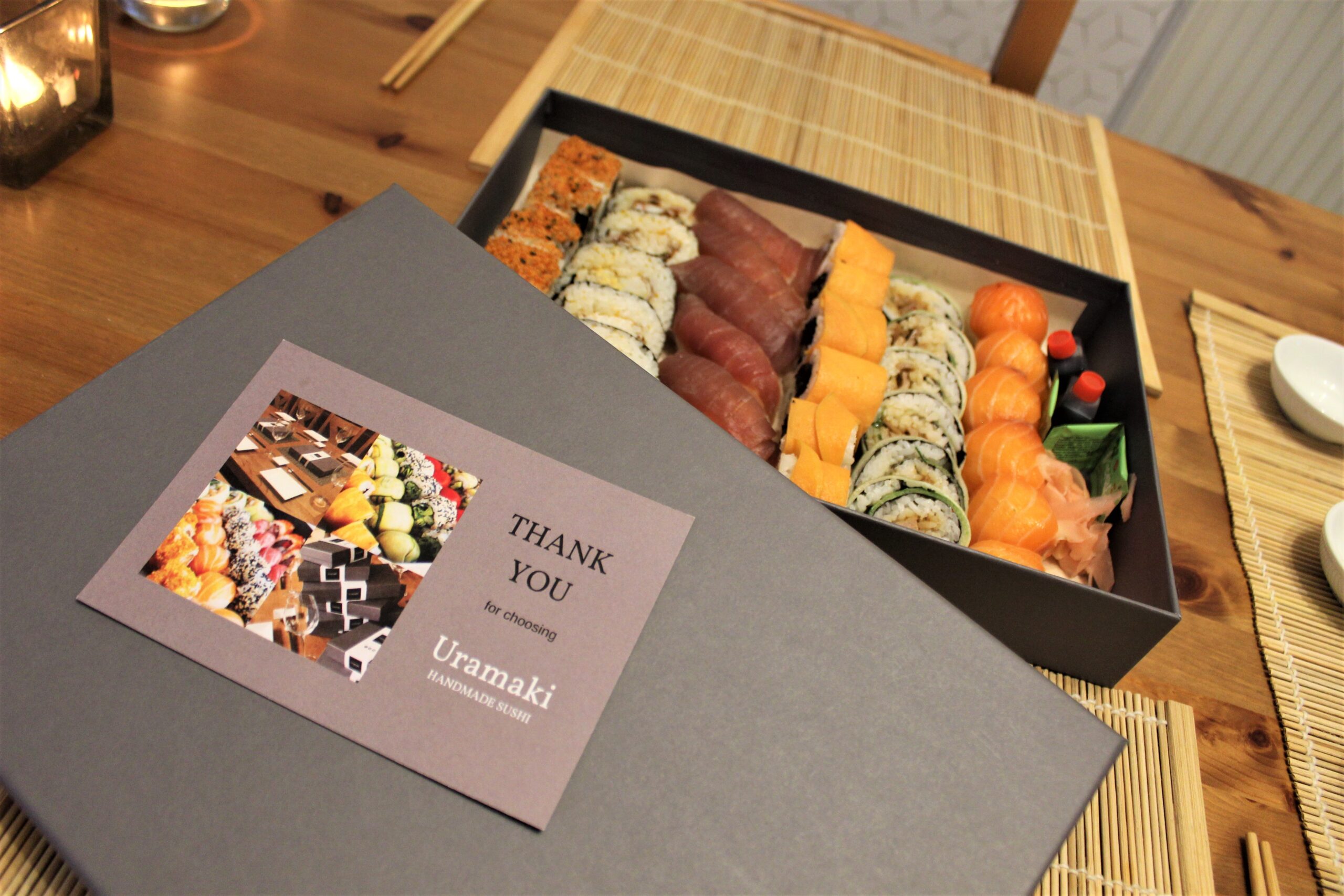 My sushi box was complimentary but as always all opinions are my own and honest.