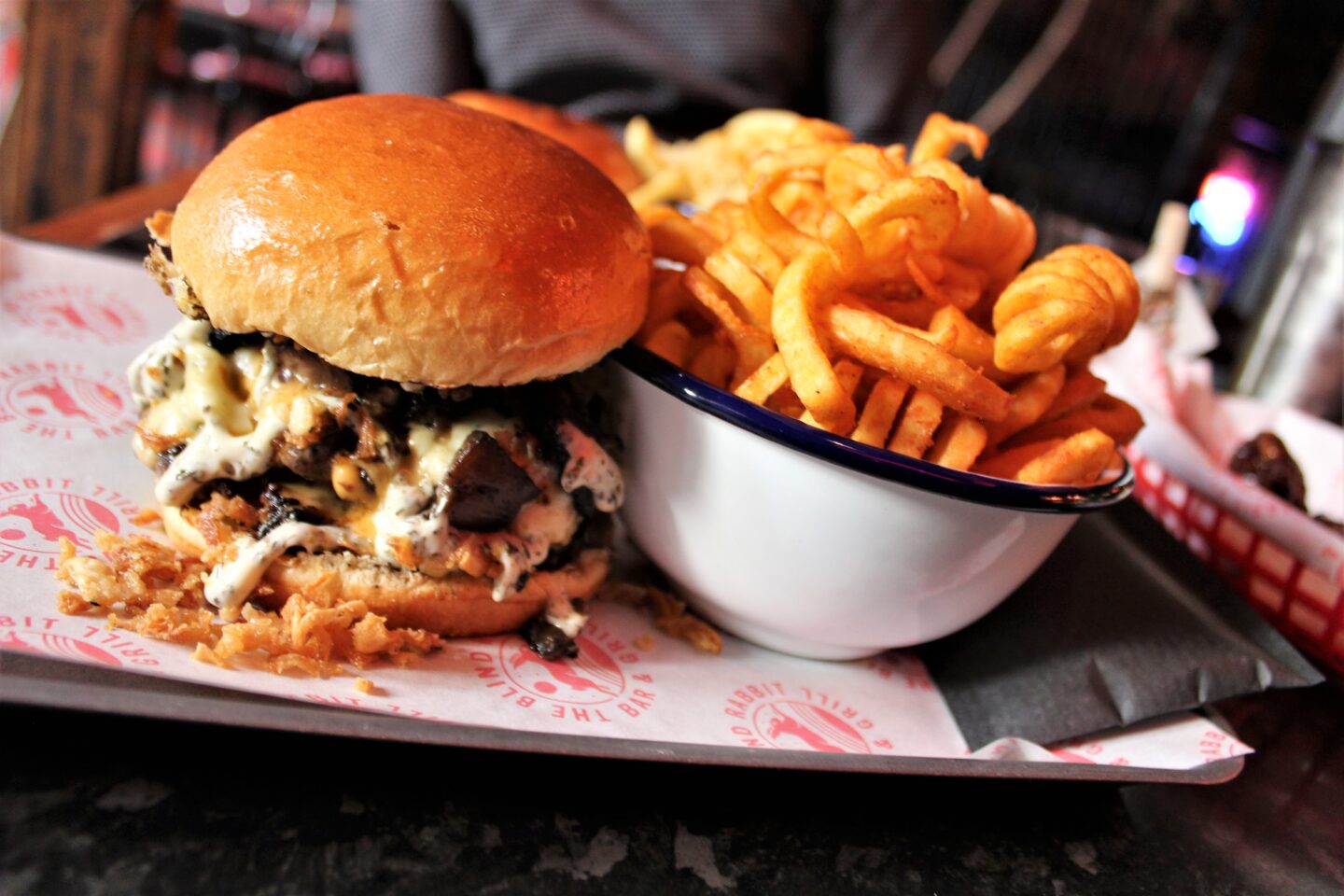 Nottingham there is a new bar and grill in town! The Blind Rabbit is new, but the team behind it are not, as they are also the team behind The Magic Garden, Penny Lane and Das Kino.
The New York-style bar and grill located in Lace Market is in a Grade II listed building which has been transformed inside to transport visitors to a US sports bar with cool and quirky sports posters, American signs and décor.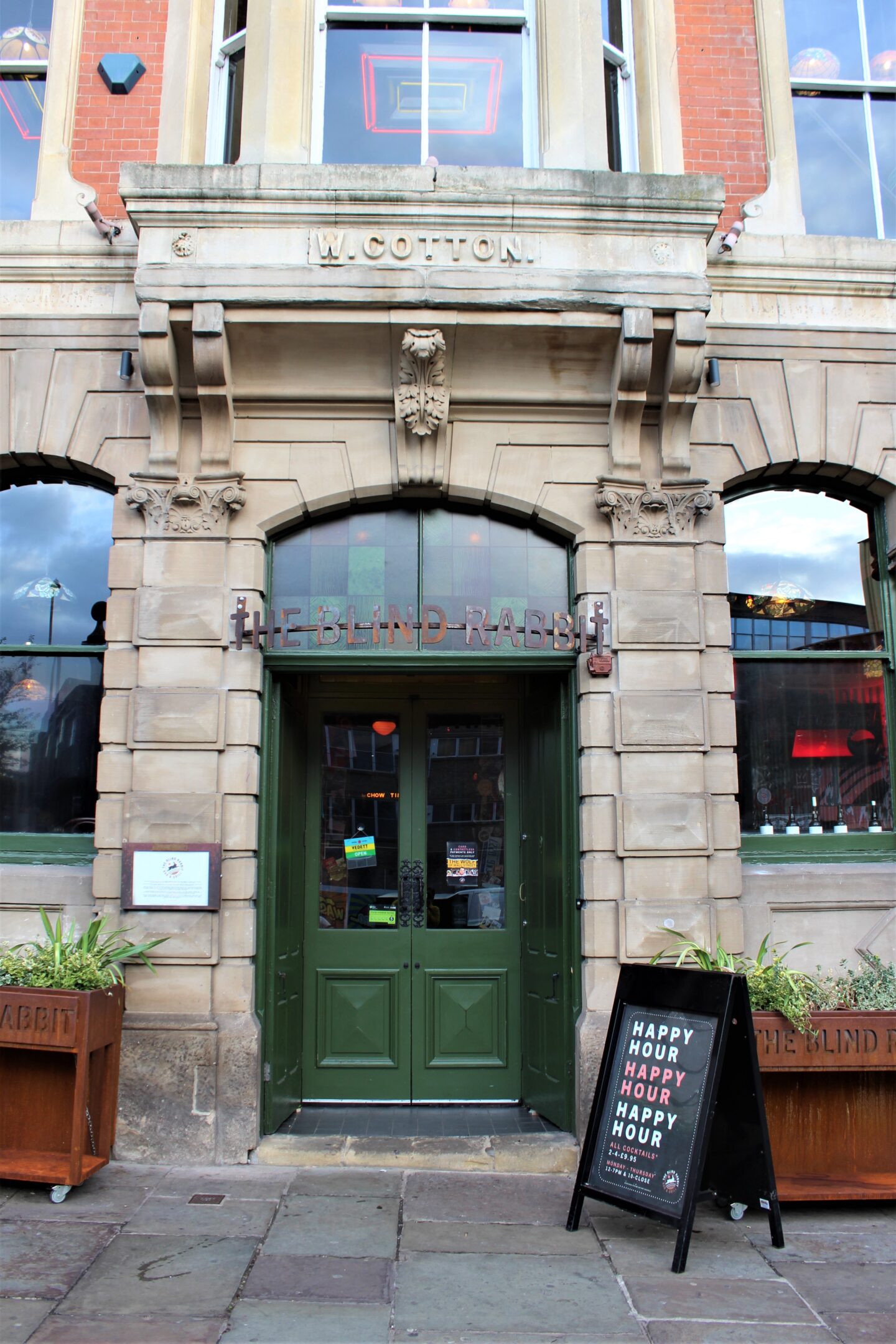 The bar covers two floors with the top floor having screens showing live sport. It also has a selection of arcade games. Downstairs there are a selection of tables and booths.
They have a good variety of cocktails and also have a happy hour which is Monday to Thursday 12pm to 7pm. Mr B ordered the 'Stewed, screwed and tattooed' cocktail which was a rum based cocktail, Mr B's favourite! There were a few familiar cocktails on the menu with their own Blind Rabbit twist and some others which I hadn't heard of before, definitely a cocktail menu with something for everyone.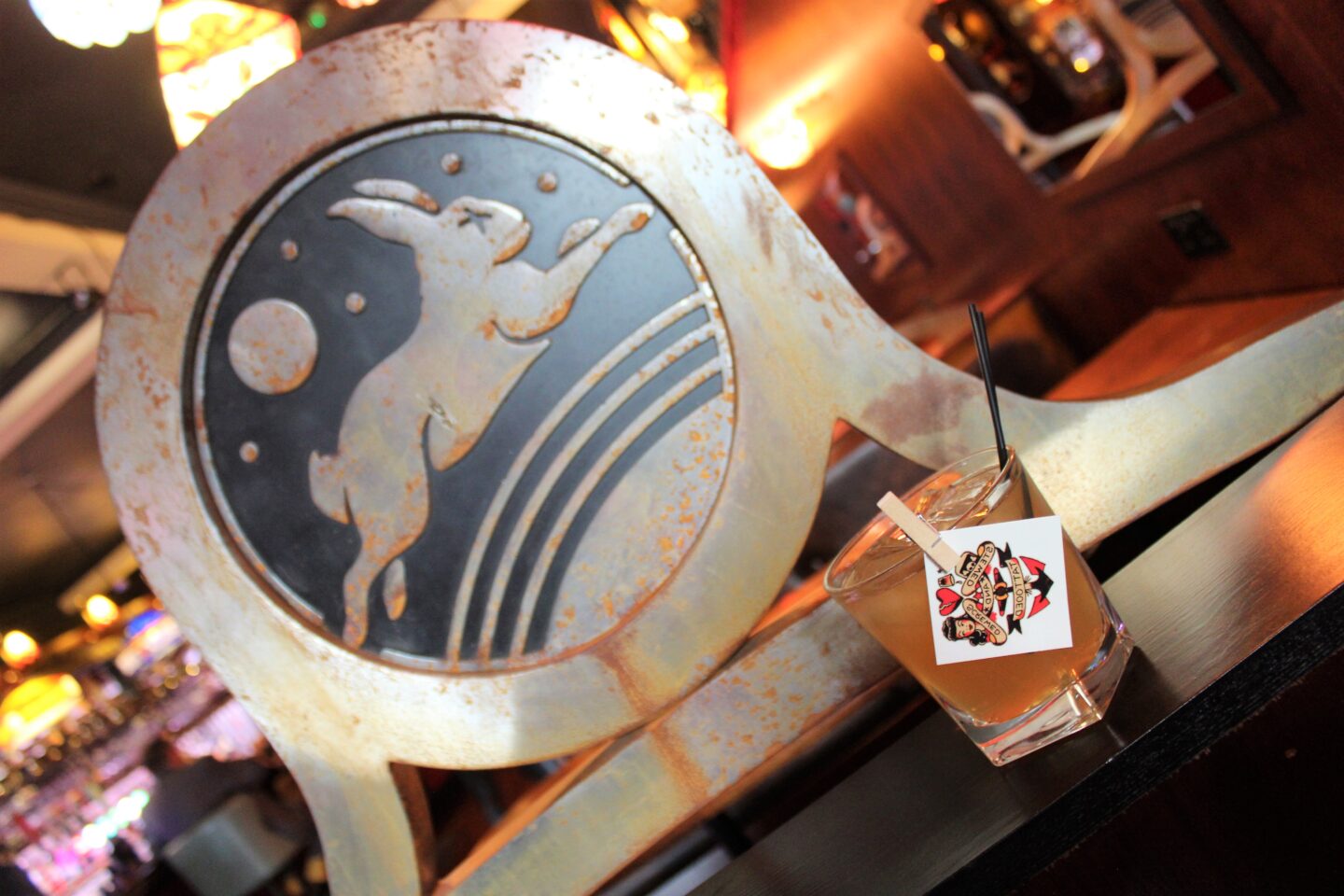 I ordered the Oreo cookie milkshake – I love a milkshake and burger combo! The milkshake was thick and creamy and I upgraded by adding an alcoholic twist with the addition of Kahlua which was heavenly. It was so delicious, if you are a milkshake fan I highly recommend ordering!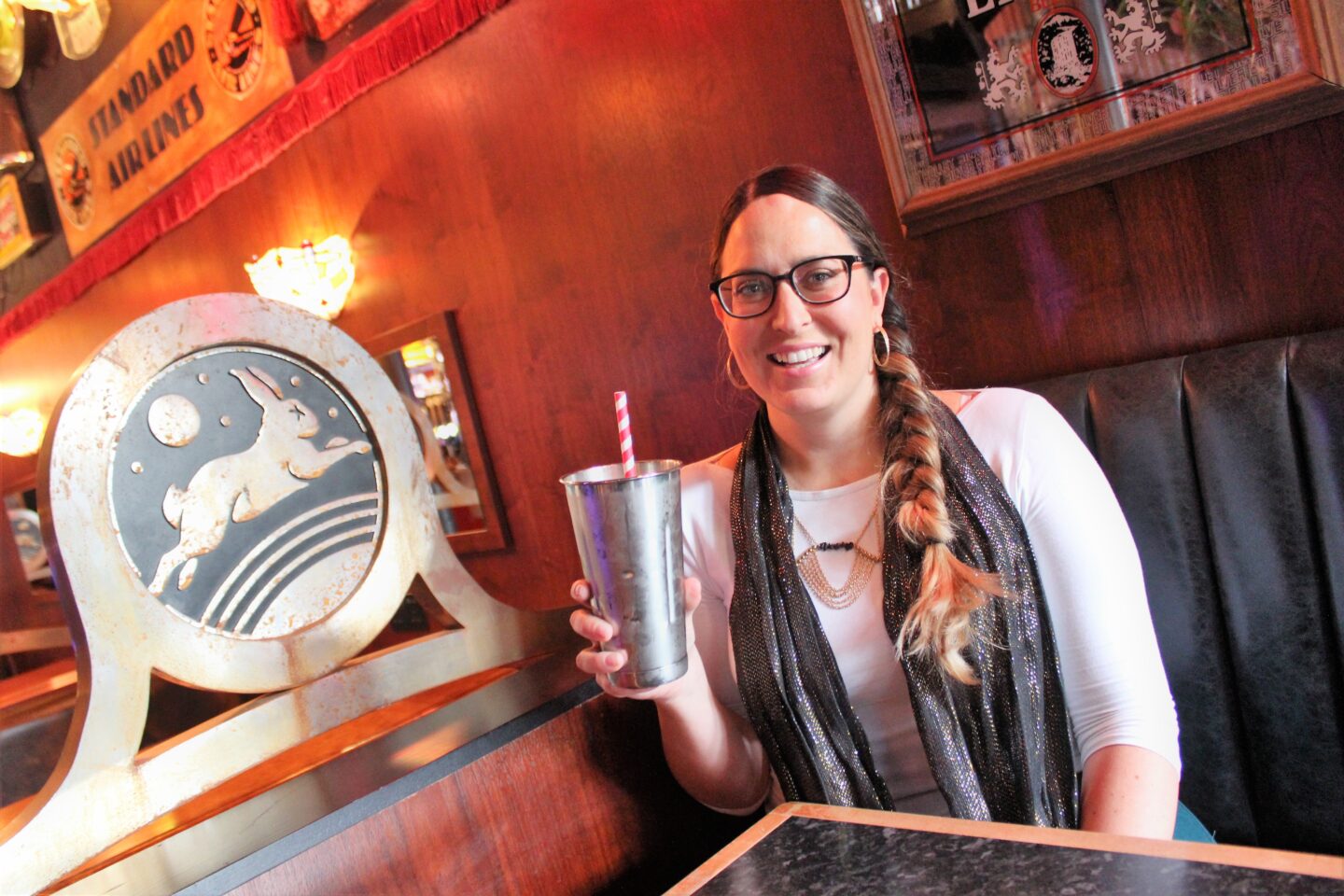 The Blind Rabbit are not trying to offer diners a multitude of options on their menu. They are choosing to do one thing and do that one thing really well! In true US-style that one thing for them is burgers.
There is a choice of 11 burgers on the menu including two vegan options. All the burgers come with a choice of fries, skinny, lattice or curly, and also come with a choice of side sauces which range from secret burger sauce, sour cream, salsa and quite a few others.
I chose the 'Ross from Friends' burger which came with double beef patties, cheese, garlic mushrooms, blue cheese, crispy onions and herby garlic mayonnaise. I was wanting a big dirty burger, you know the kind, where you need lots of napkins and you know you are going to get a bit messy! That is just what I got, but it wasn't overfilled, I could still eat it without having to take it apart. There is a fine line between a great dirty burger and one which is so big you have to deconstruct it to eat it! Not only was the burger generous with fillings it was utterly delicious, the patty was well cooked and still nice and juicy – I hate an overcooked dry burger patty! The mushrooms added a great texture and were lovely and garlicy. It oozed with cheese and had a nice amount of blue cheese but also not too much – blue cheese can be easily overpowering if there is too much. The onions added a great crunch to the burger. All in all I was very pleased with my choice and declared it an utterly delicious burger!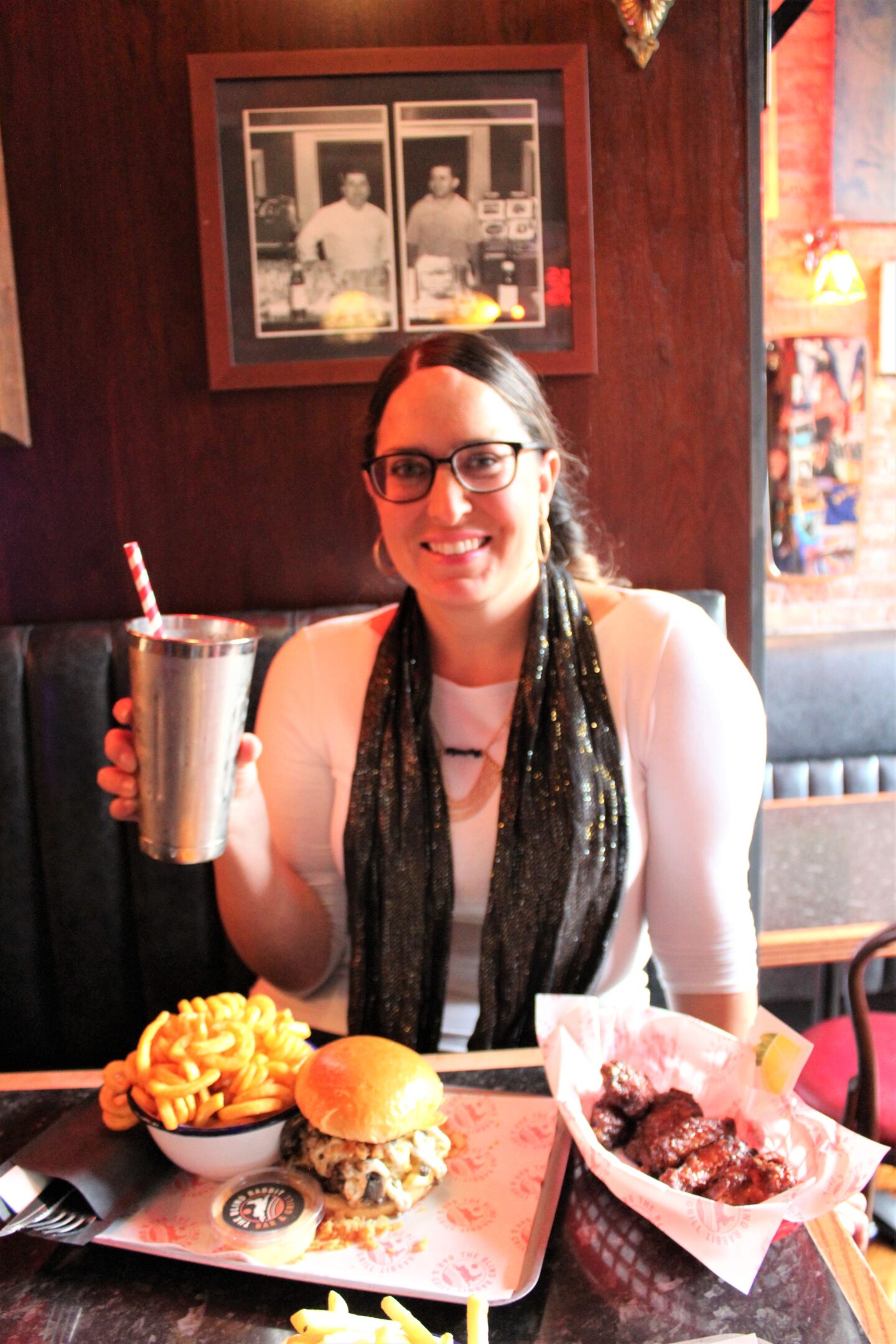 Mr B opted for the hot and spicy 'Bojack Horseman' which came with double beef patties, cheese, chorizo, cherry peppers and sriracha. It delivered a nice fiery punch with a slight sweetness from the peppers and the patties were also well cooked and juicy as mine were. Mr B was very happy indeed and devoured his burger also!
To go with our burgers we ordered a side of their signature wings. There is a choice of four flavours, BBQ, buffalo, maple sticky and Frank's hot, and they also have boneless wings too. We had the maple sticky and they were just that! Finger-licking good, sweet and sticky and slightly crisp on the outside.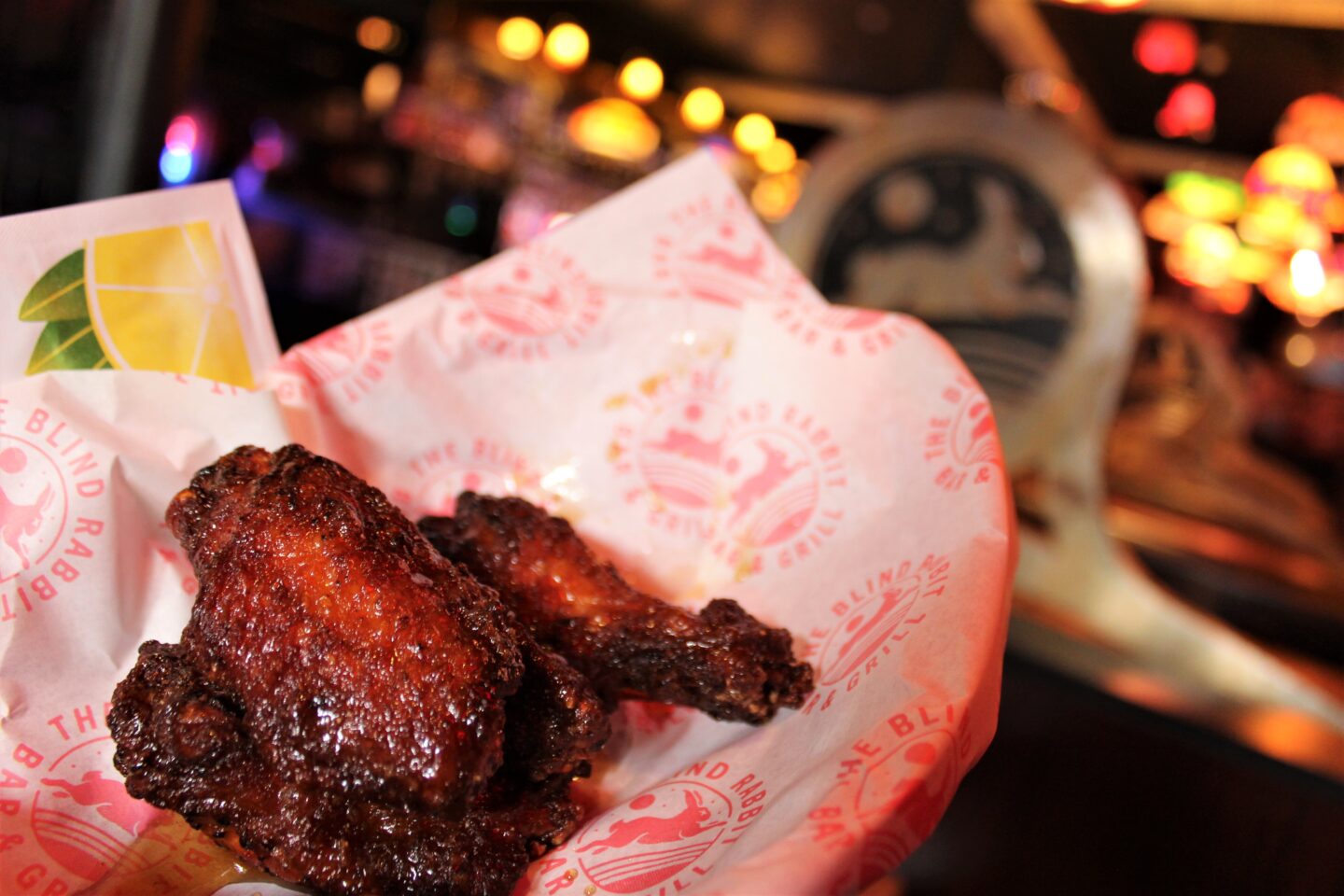 The Blind Rabbit has a really relaxed atmosphere so it's great for meeting with friends, a night out or as we did, a great lunch to break up a shopping trip. I will definitely be back to try some of the cocktails and order another delicious juicy burger!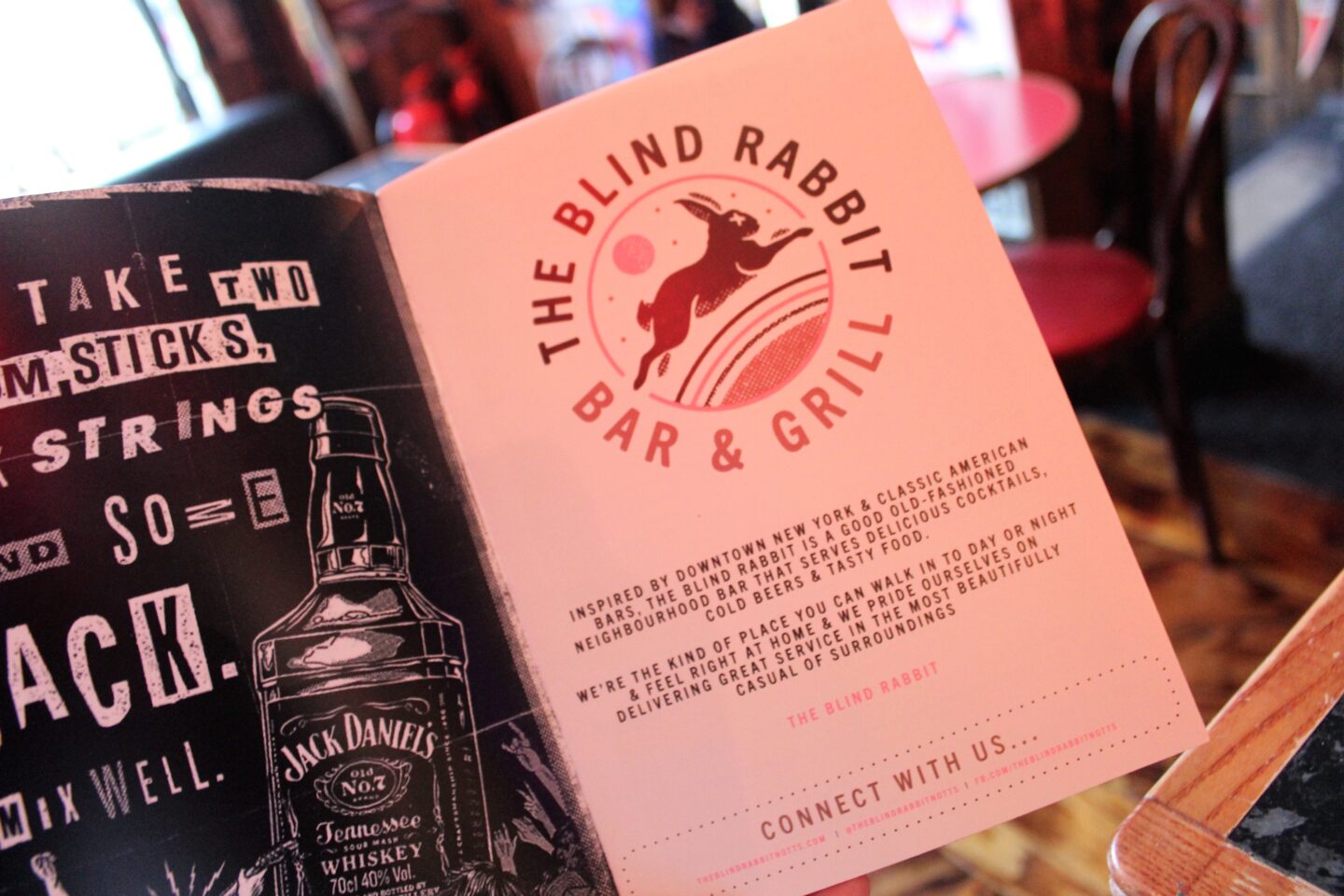 My meal was complimentary but as always all opinions are my own and honest.
https://www.theblindrabbitnotts.com/