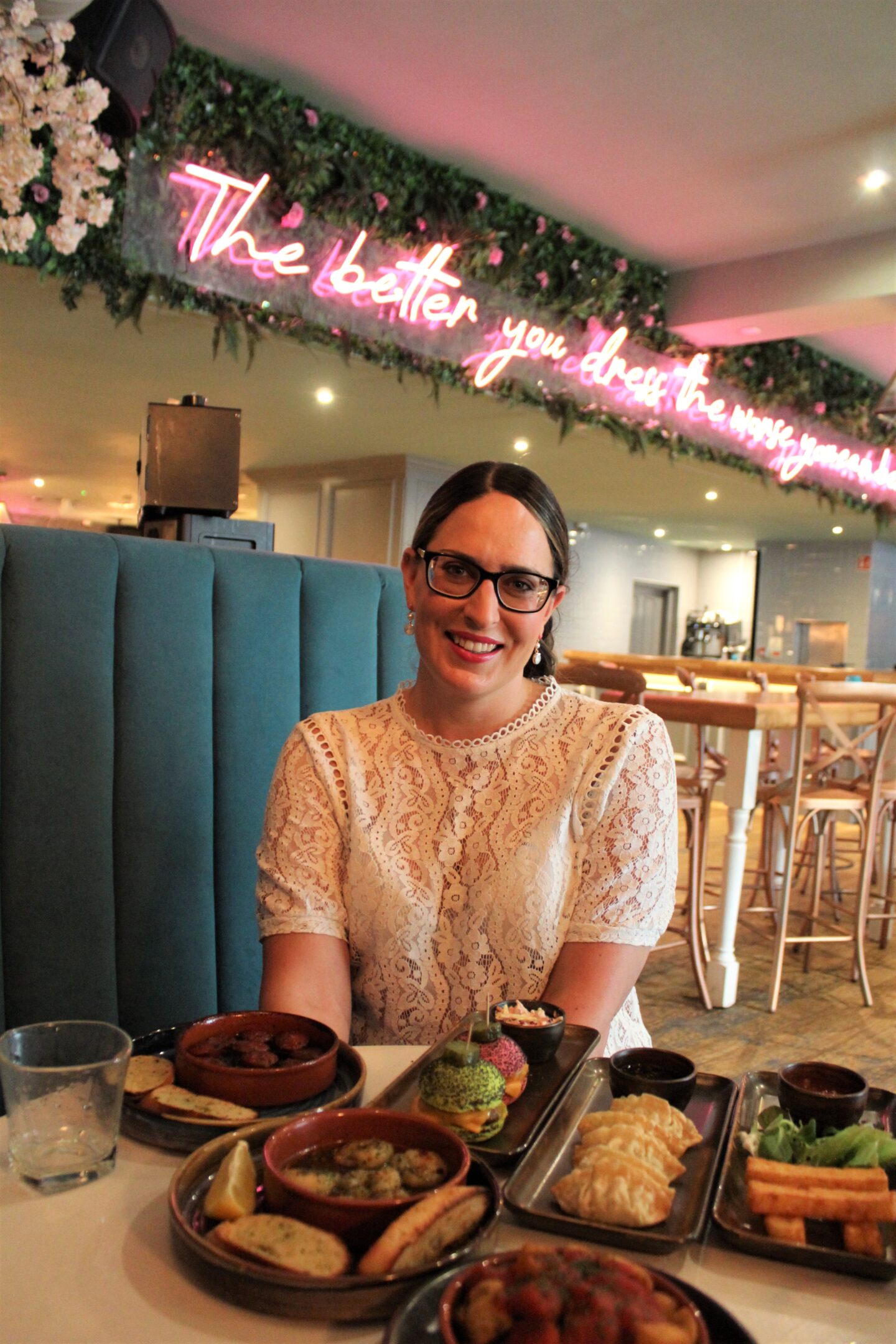 Heading into Nottingham with my mum and sister, I wanted to go somewhere fabulous for brunch and a visit to Olivia's Townhouse ticked that box perfectly.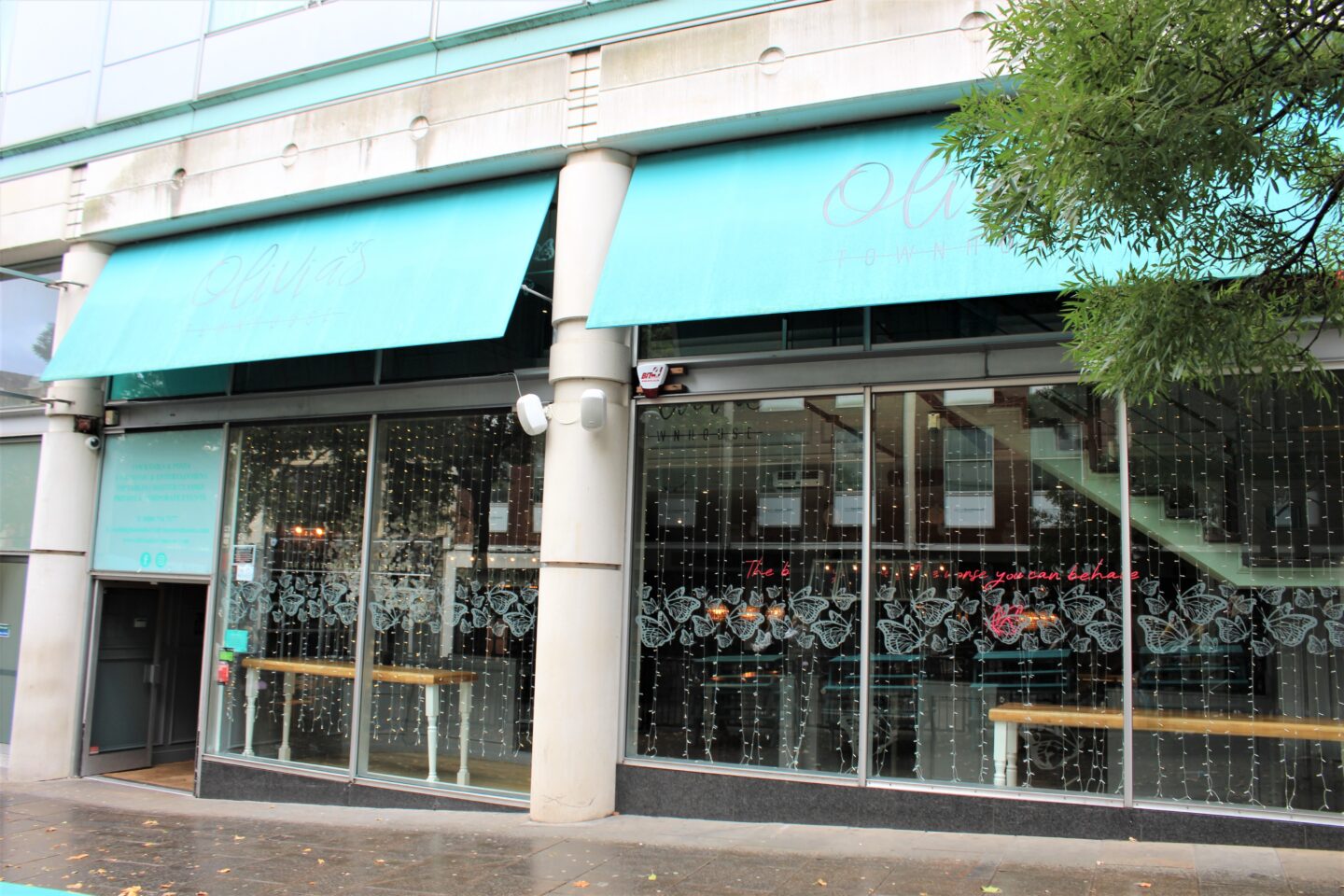 First off, let's talk about the lovely interior. My sister commented instantly about the beautiful turquoise theme which carries throughout, from the frontage, the booths, the menus down to the candles.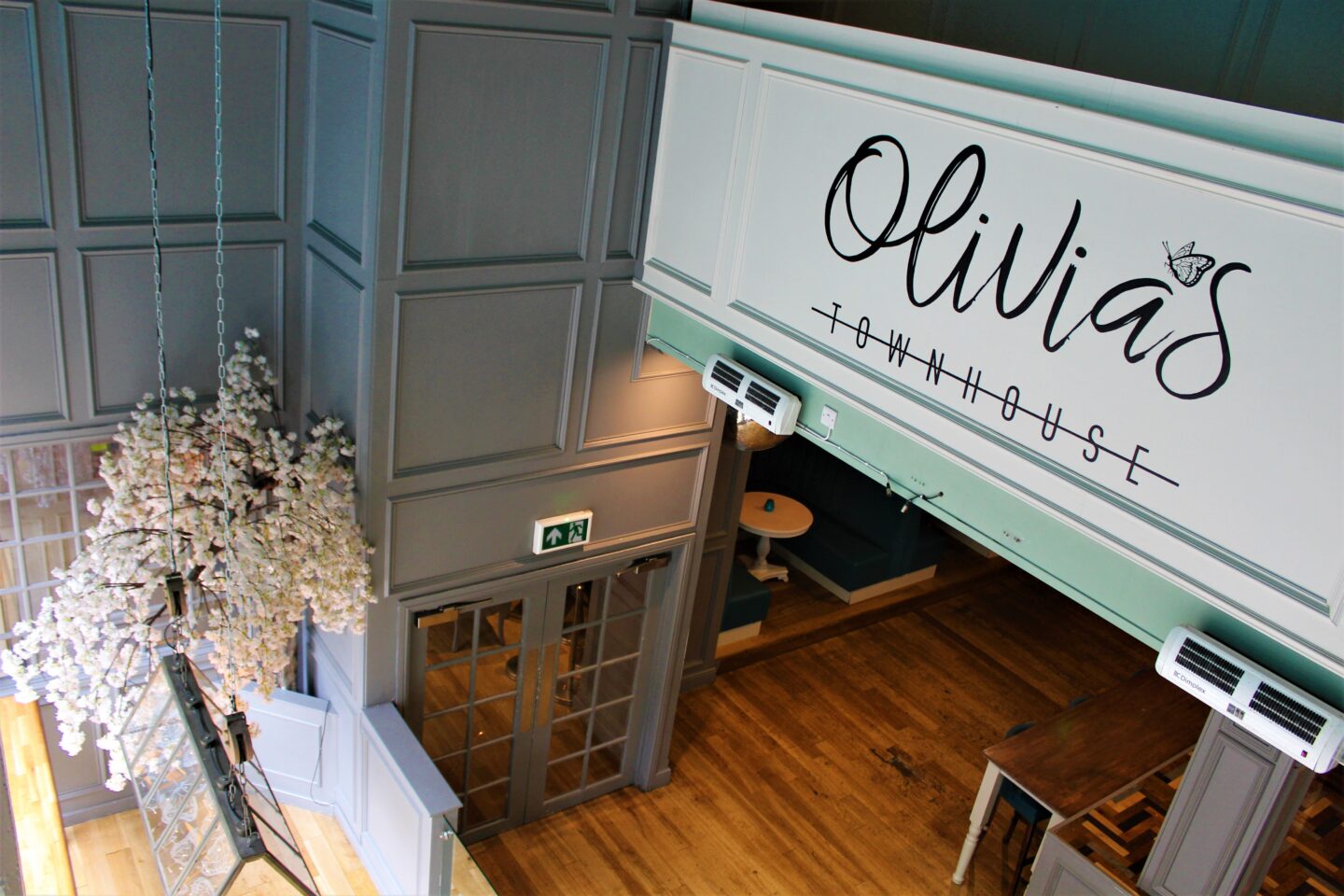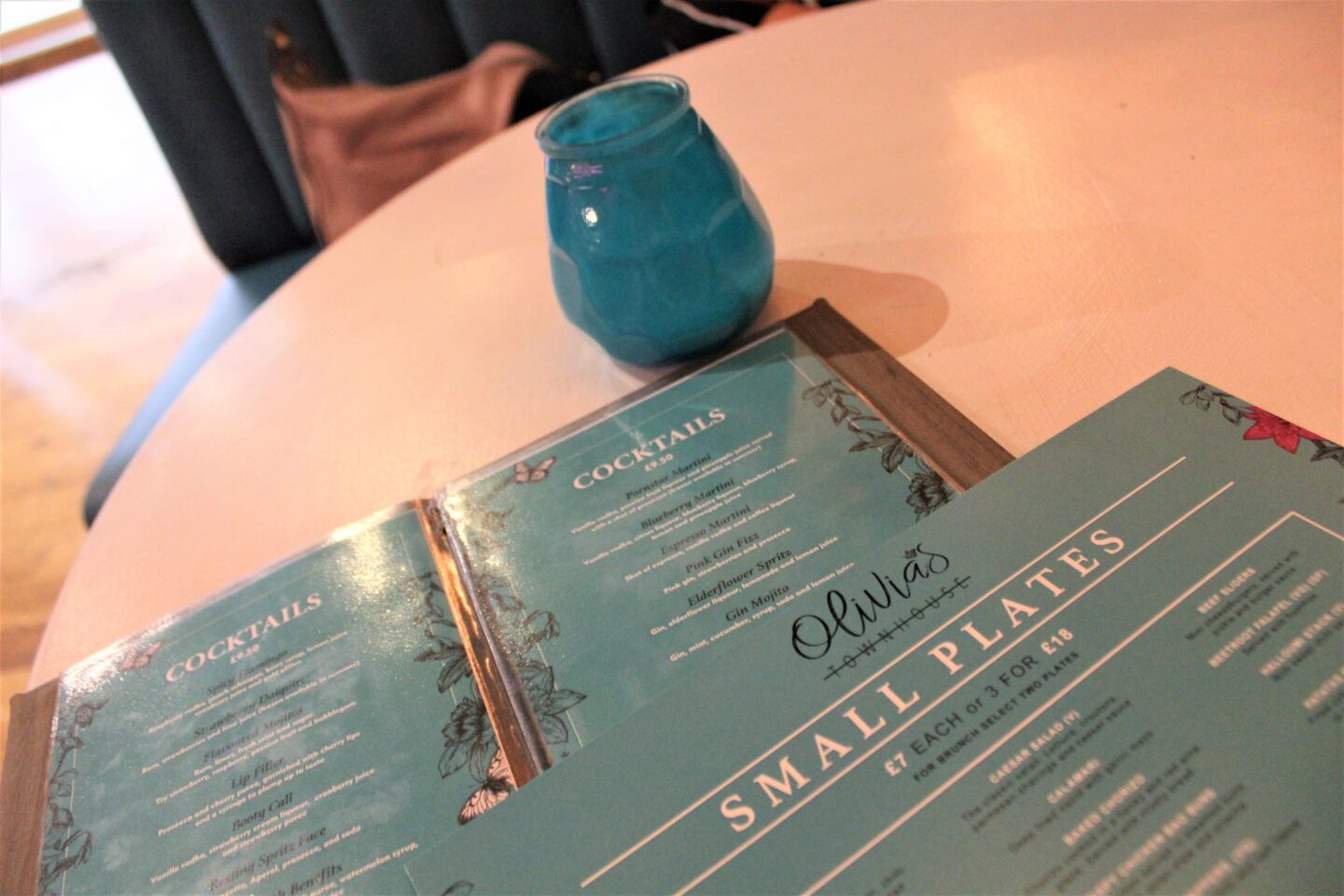 There are flower walls in abundance . . .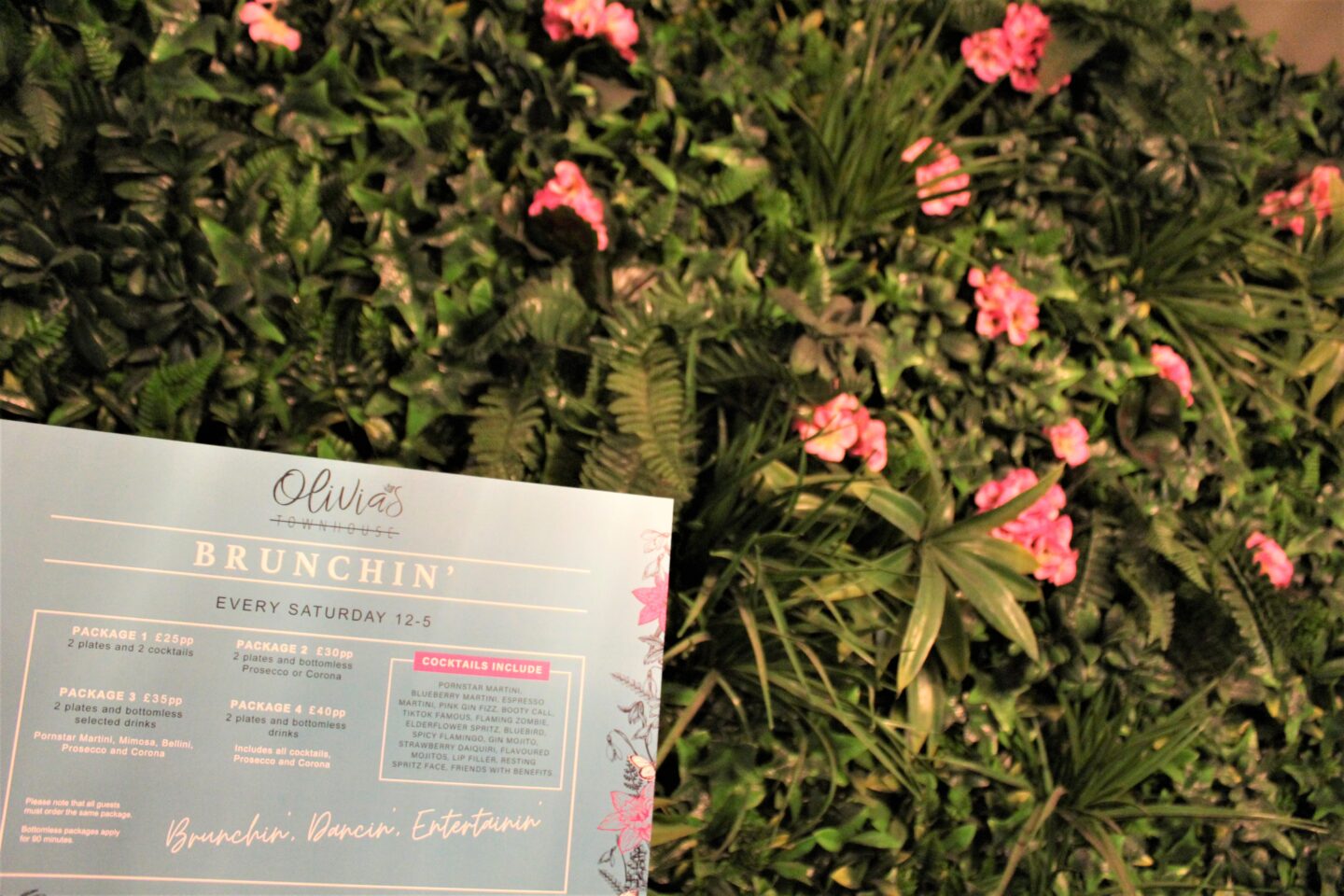 Which allow for lots of photo opportunities along with the fun neon signs.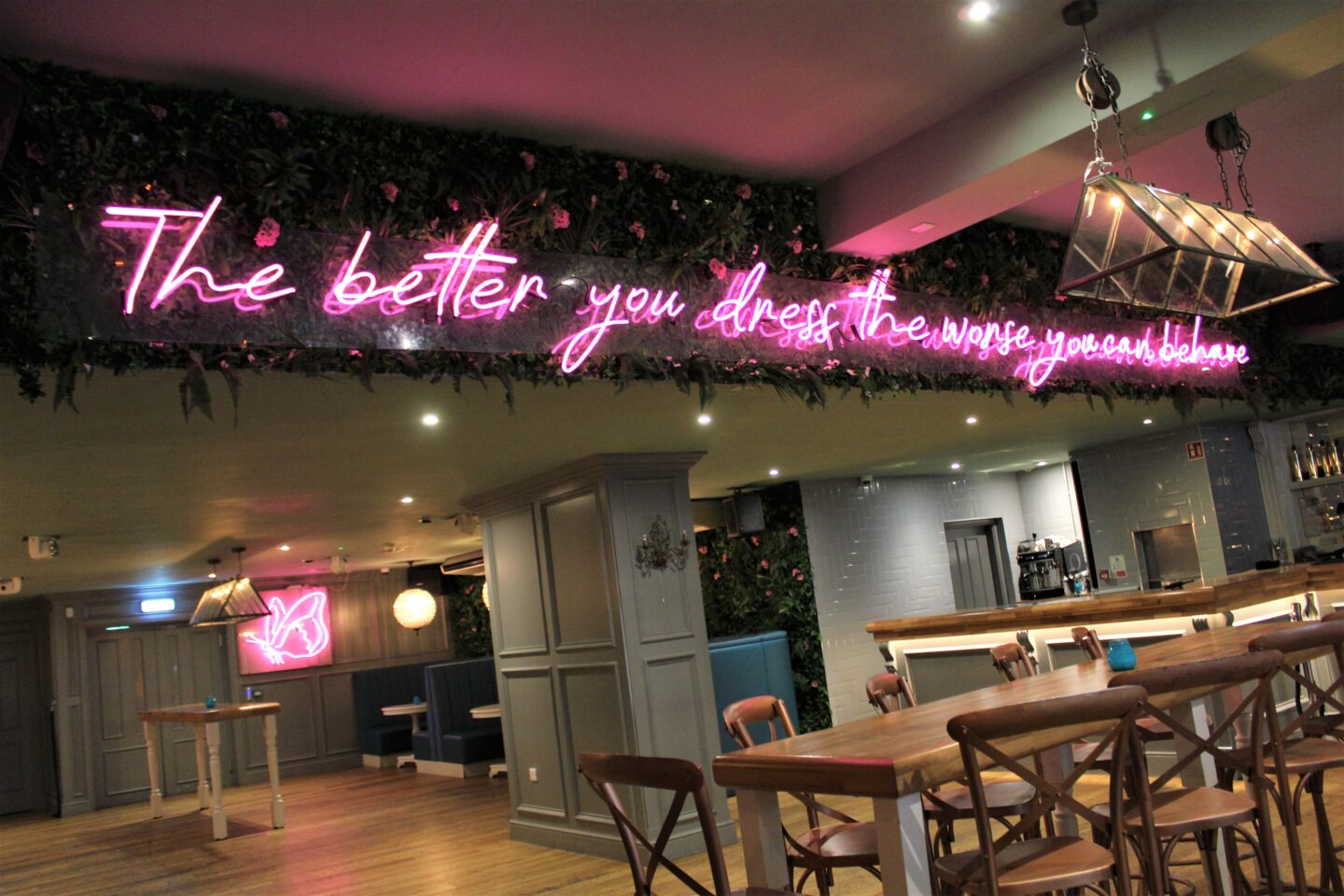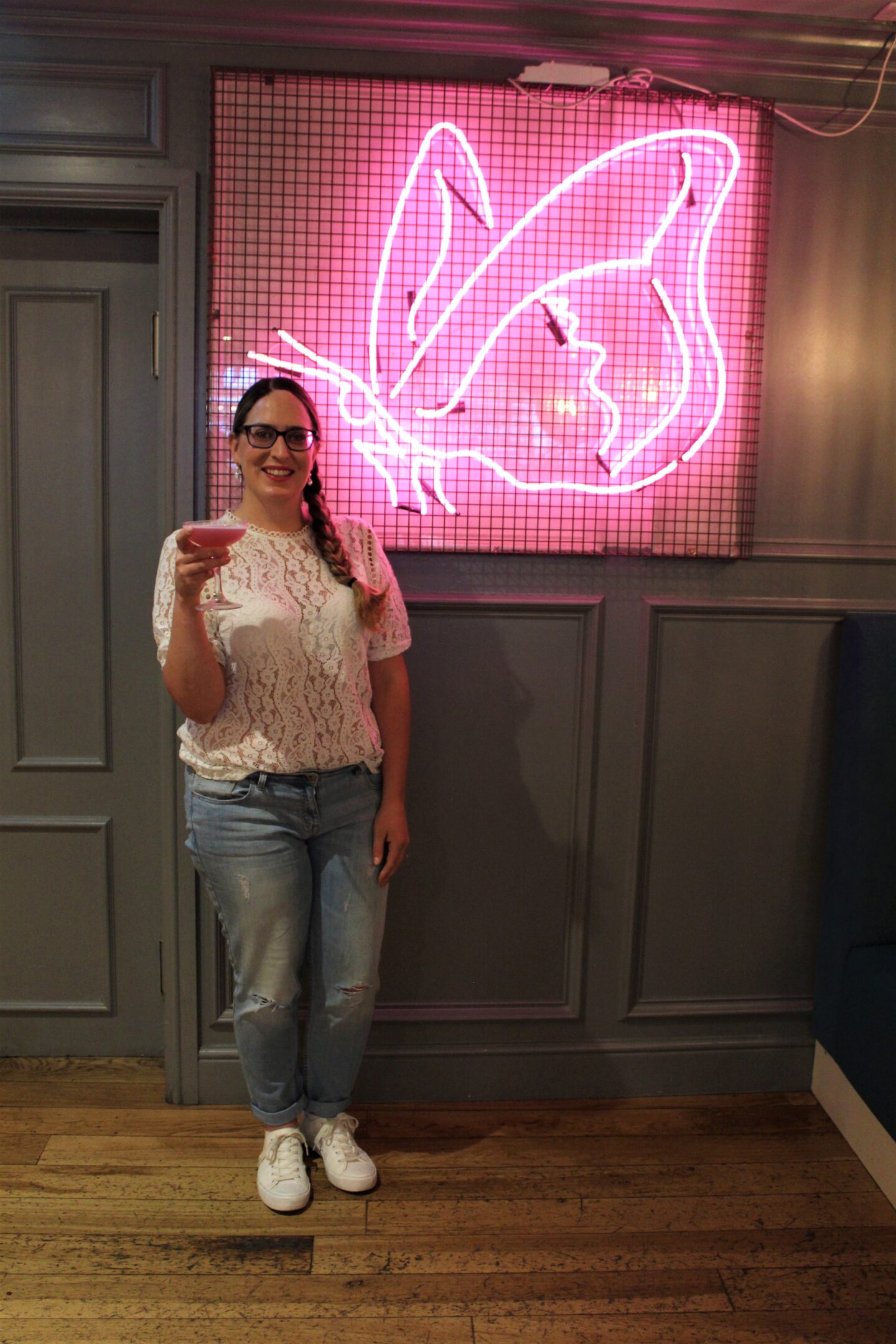 But, of course, it is not just beautiful interiors I am looking for, it has to have the great food and drink to go along with it.
I instantly loved the fun cocktail menu, full of the classics which we all know and love, from the ever-favourite Pornstar Martini and another of my favorites, an Espresso Martini, both of which we ordered and I can confirm tasted fantastic…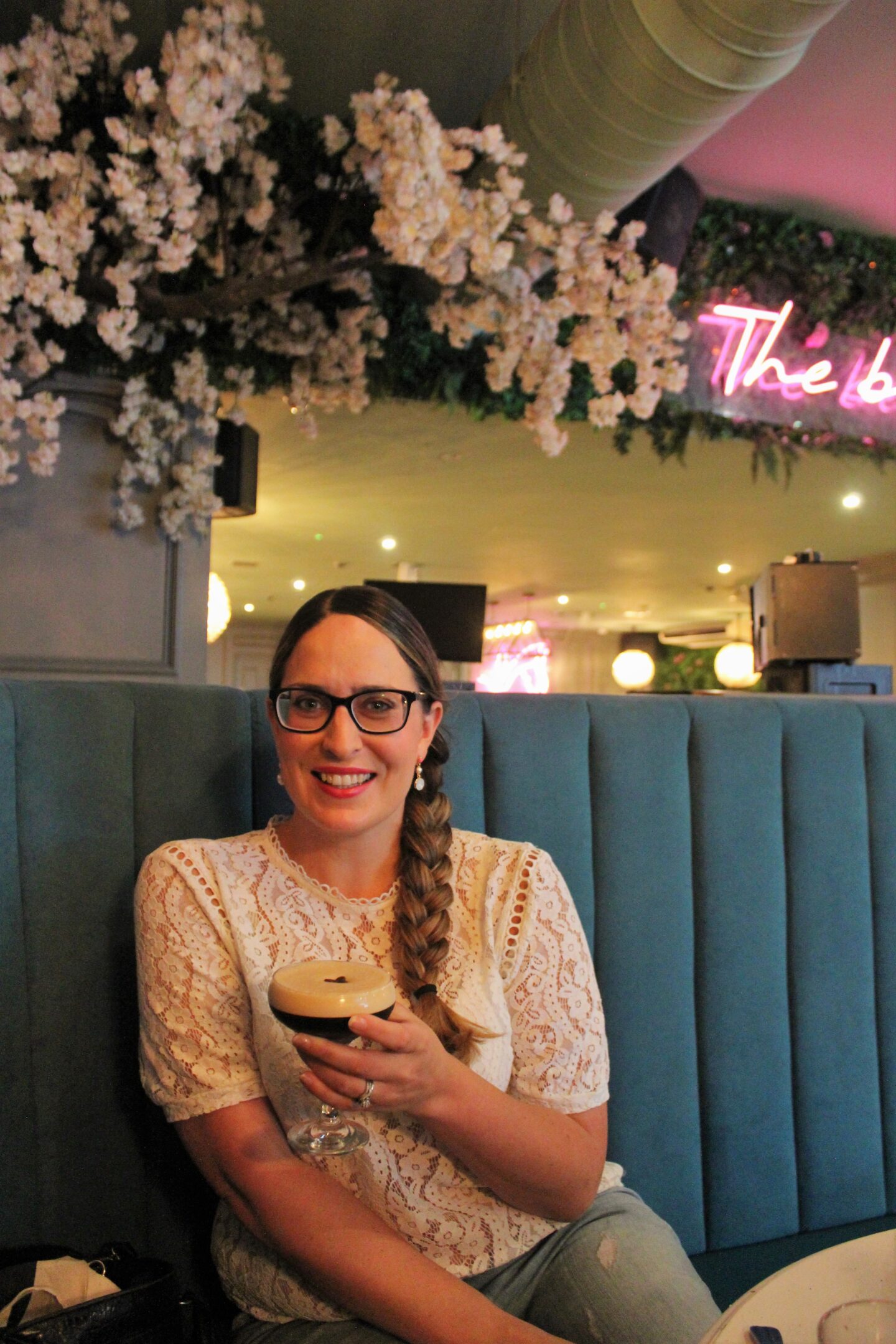 To the fun cocktails listed on the menu – I was so tempted to order the 'Resting Spritz Face' just because of how brilliant the name of it was! We sipped on the 'TikTok Famous' which contained raspberry vodka, coconut rum, bubblegum syrup and cranberry juice, a 'Spicy Flamingo' which was made with raspberry vodka, peach schnapps, berry syrup, lemon juice and cranberry juice, and a 'Friends with Benefits' which had vanilla vodka, passionfruit liqueur, peach puree, watermelon syrup, lemon juice and cranberry juice. We all enjoyed our cocktails – they were well made and the menu had a really great variety.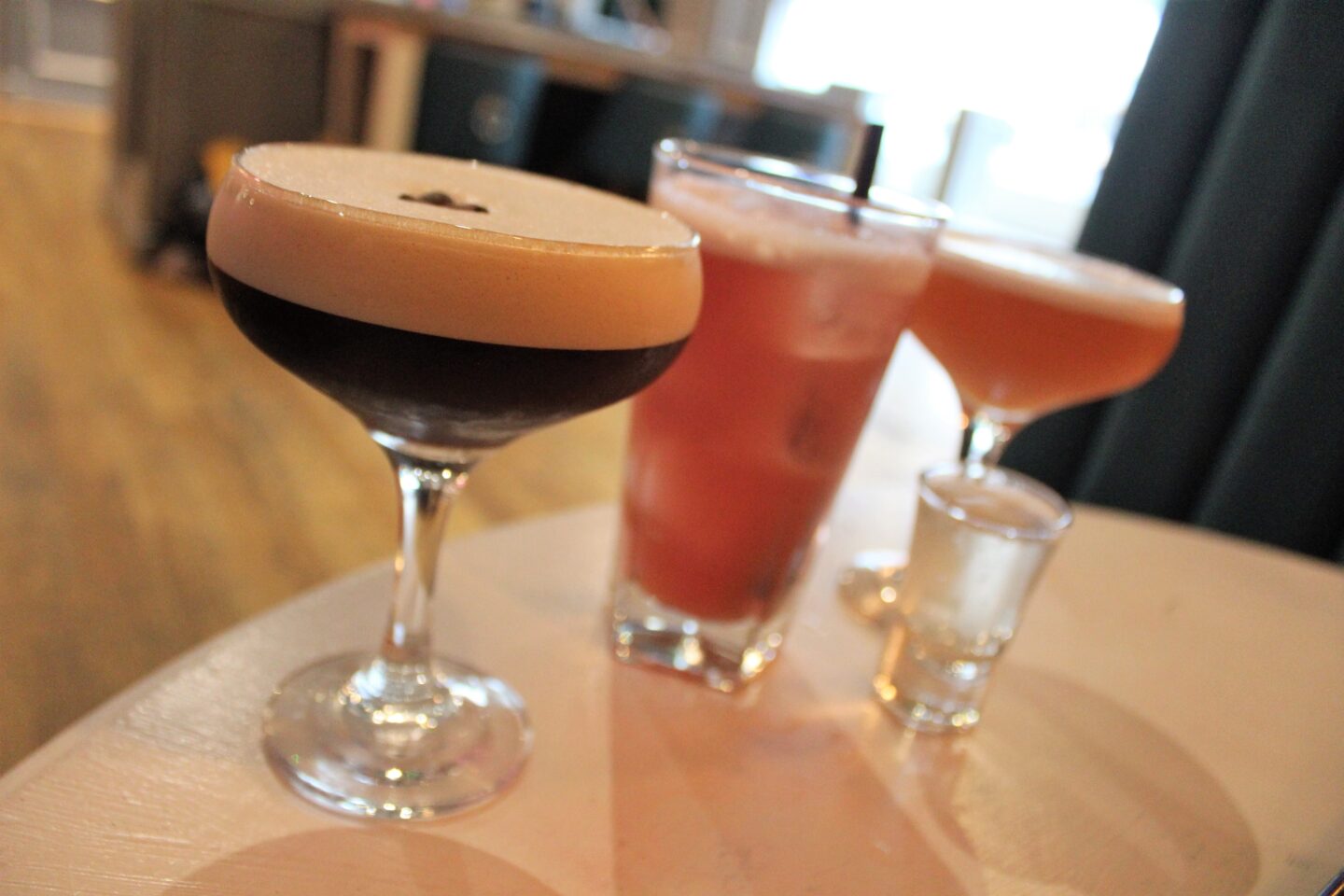 Now onto the best part for me, the food! We ordered a selection of brunch dishes from the menu and shared them all. There was a varied choice which is perfect for when you are visiting in a group as the menu offers something for everyone.
We had the baked chorizo which was cooked in a honey and red wine glaze. The chorizo was lovely and spicy and the sweet sticky sauce was delicious, perfect to mop up using the accompanying bread so none of it went to waste.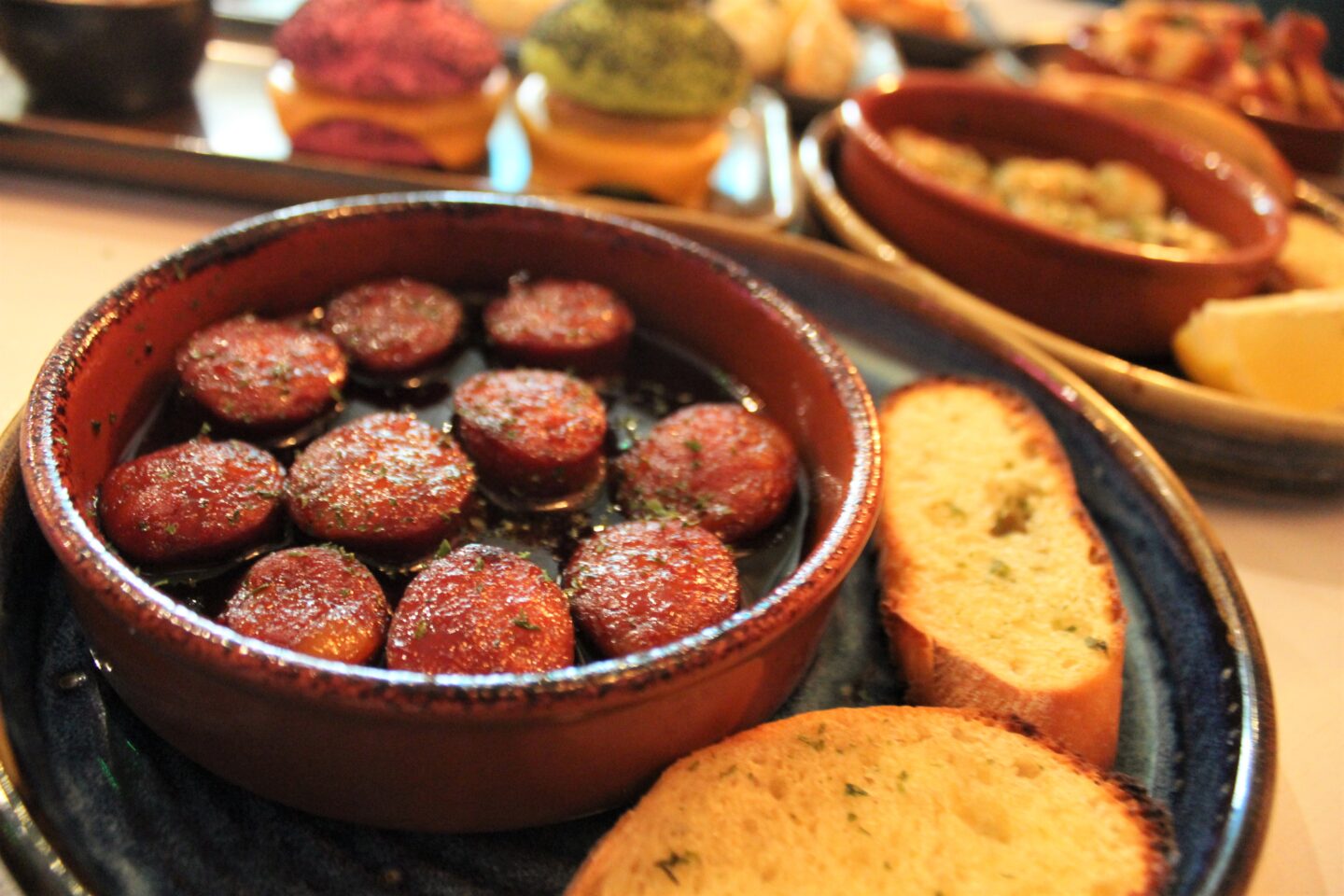 I can very rarely resist ordering halloumi whenever I see it on a menu. This halloumi was crispy on the outside and had that lovely squeaky texture and came with a sweet chilli sauce for dunking.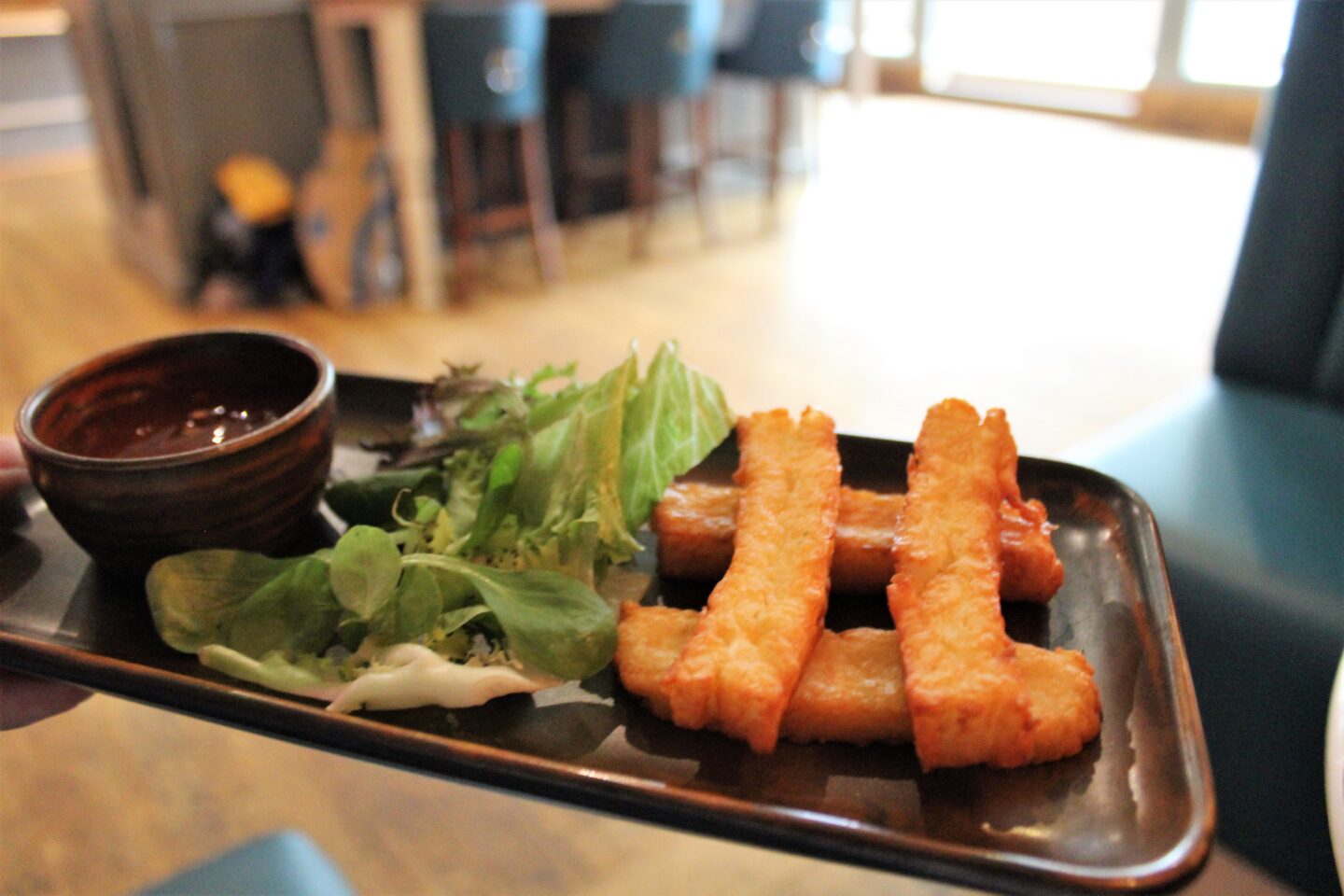 Now, I will be honest, I had my doubts about the beef sliders, as these mini cheeseburgers came in buns which were pink and green! However, I was pleasantly surprised as the buns themselves were light and fluffy and the beef patties were well cooked, not dry at all and came with a nice tangy burger sauce.
Patatas bravas is a sharing classic, who doesn't love them? These crispy potatoes were topped with a slightly spicy and tangy tomato sauce.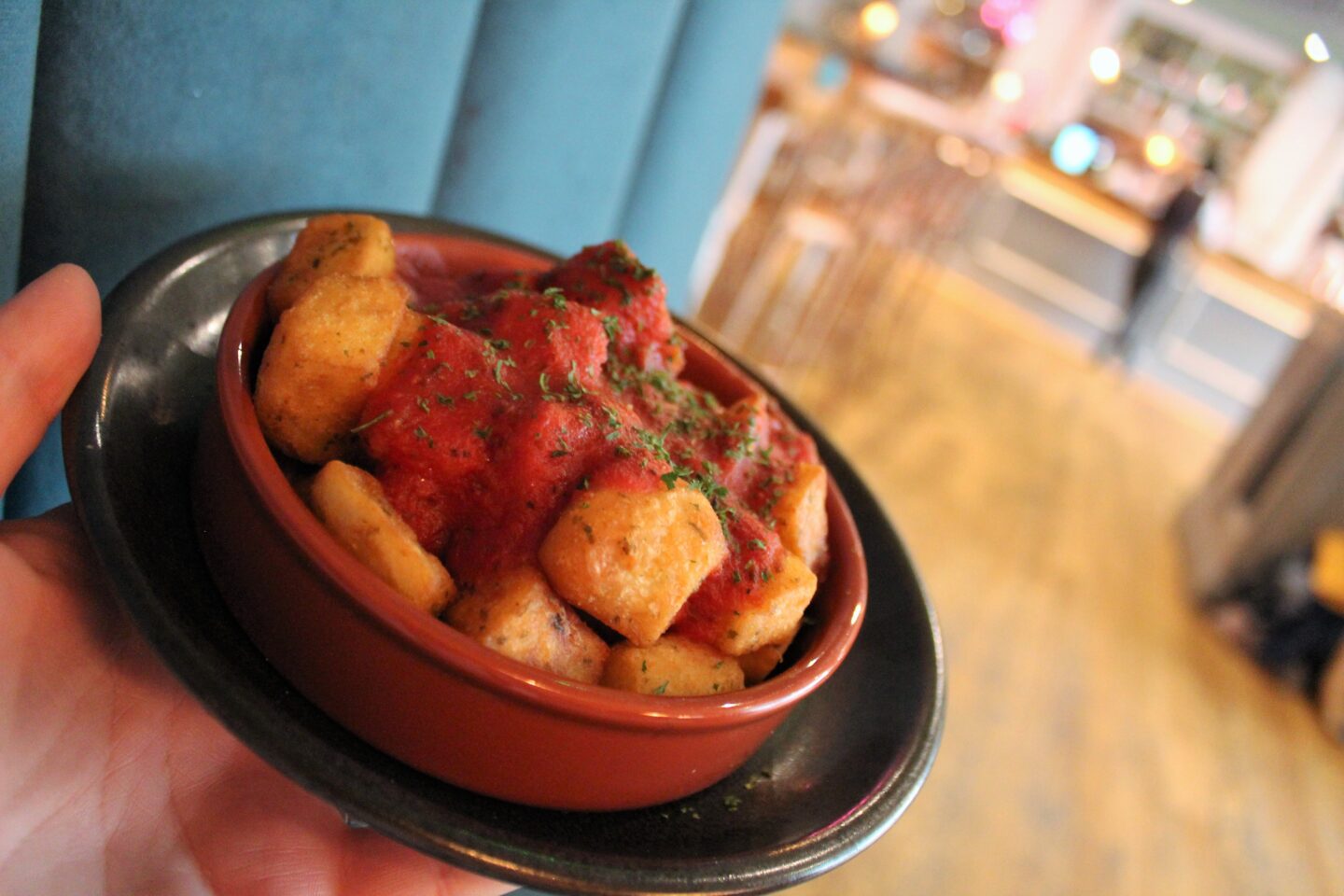 The gambas pil pil was one of my favorite dishes. The king prawns came in a garlic butter with chilli and paprika. The prawns were perfectly cooked and served with crusty bread which was perfect for mopping up the garlicy butter.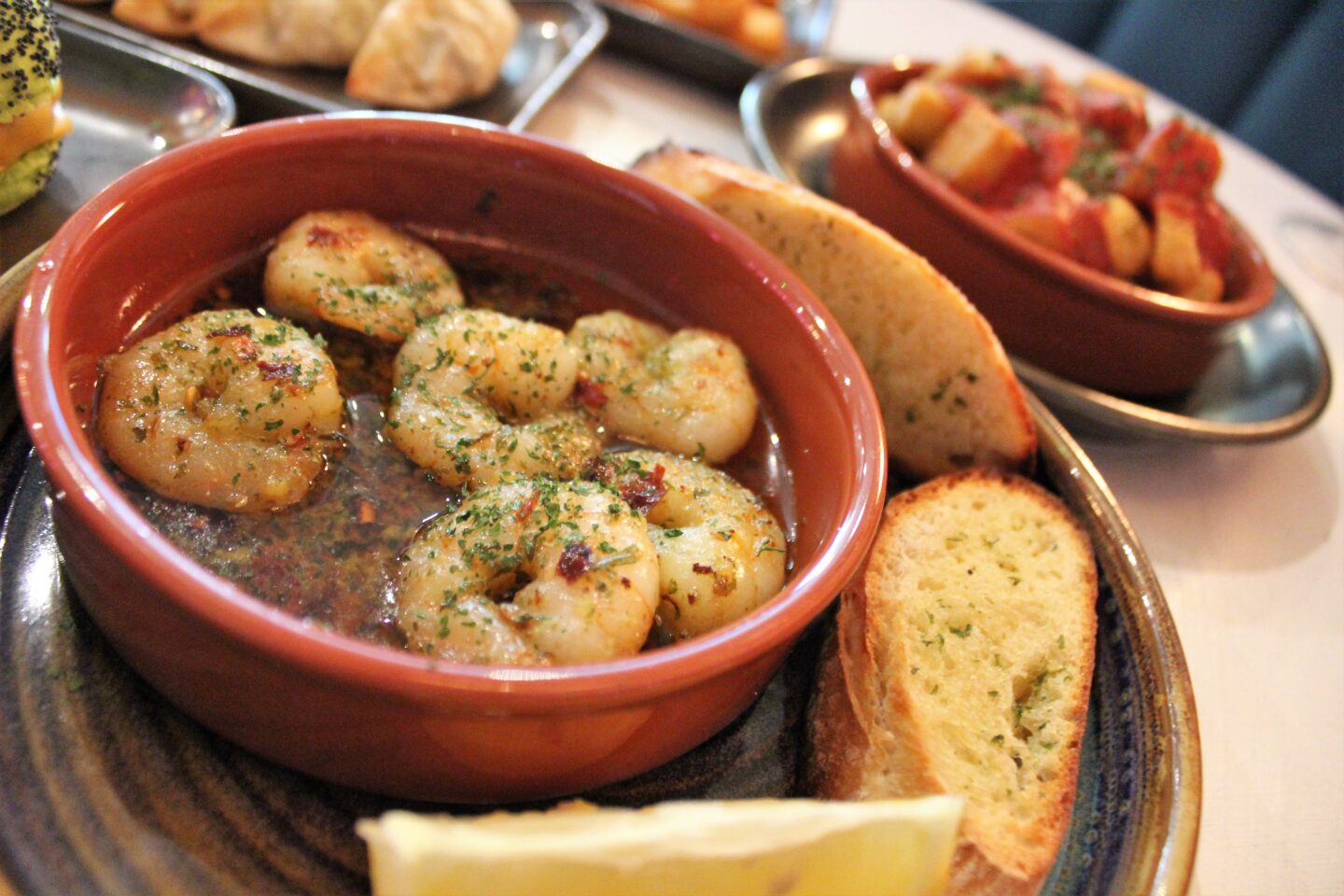 I'm a big fan of chicken gyoza – these were fried so nice and crisp, well filled and came with a lovely soy dipping sauce.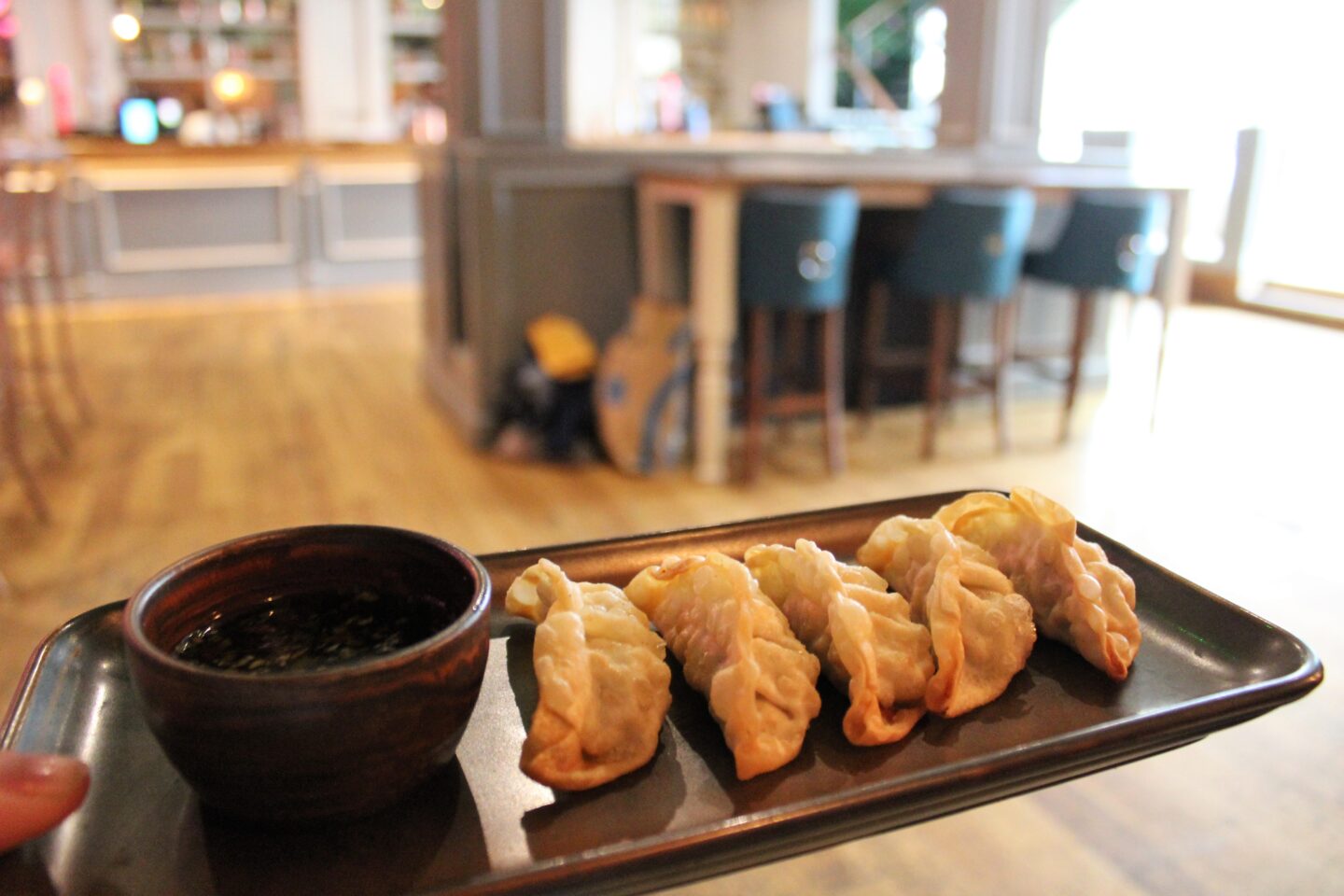 We ate every morsel and enjoyed each dish. I have to say I was impressed with the food, there was a good variety to choose from and each dish was well cooked and really flavourful.
The service was relaxed and friendly, the interiors were very pretty, the cocktails were good and the food was delicious, the perfect combination for a great brunch!
My visit was complimentary, but as always all my opinions are my own and honest.
Olivia's Nottingham is now closed, they do have sites at Sheffield and Leicester https://oliviastownhouse.com/