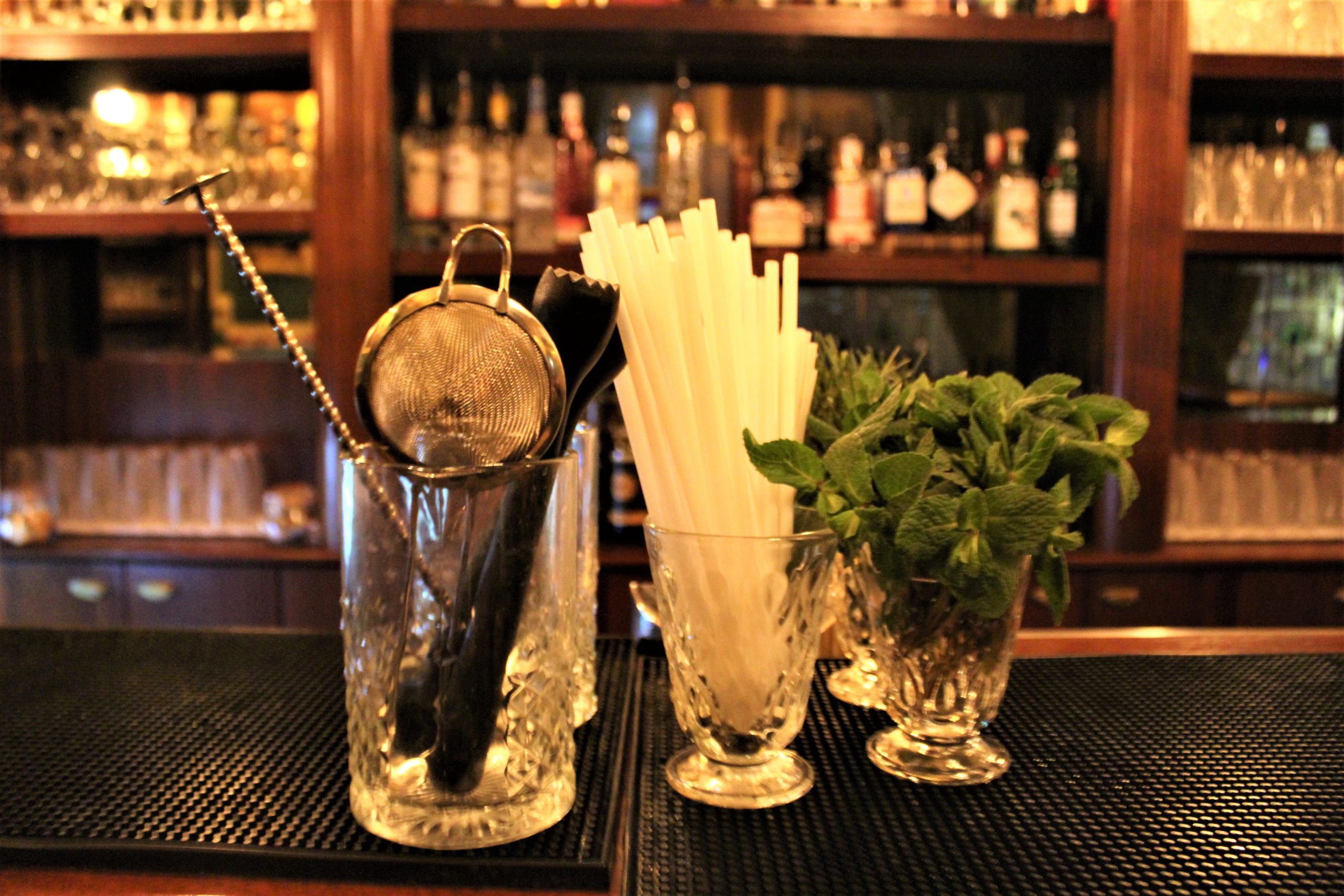 Nottingham is home to a new bar and restaurant, Cosy Club. There are 29 other Cosy Clubs around the UK, each unique in their interiors! Perfectly based in the middle of the city in what has been an empty building previously home to a casino, I dare anyone not to be wowed by the stunning interiors.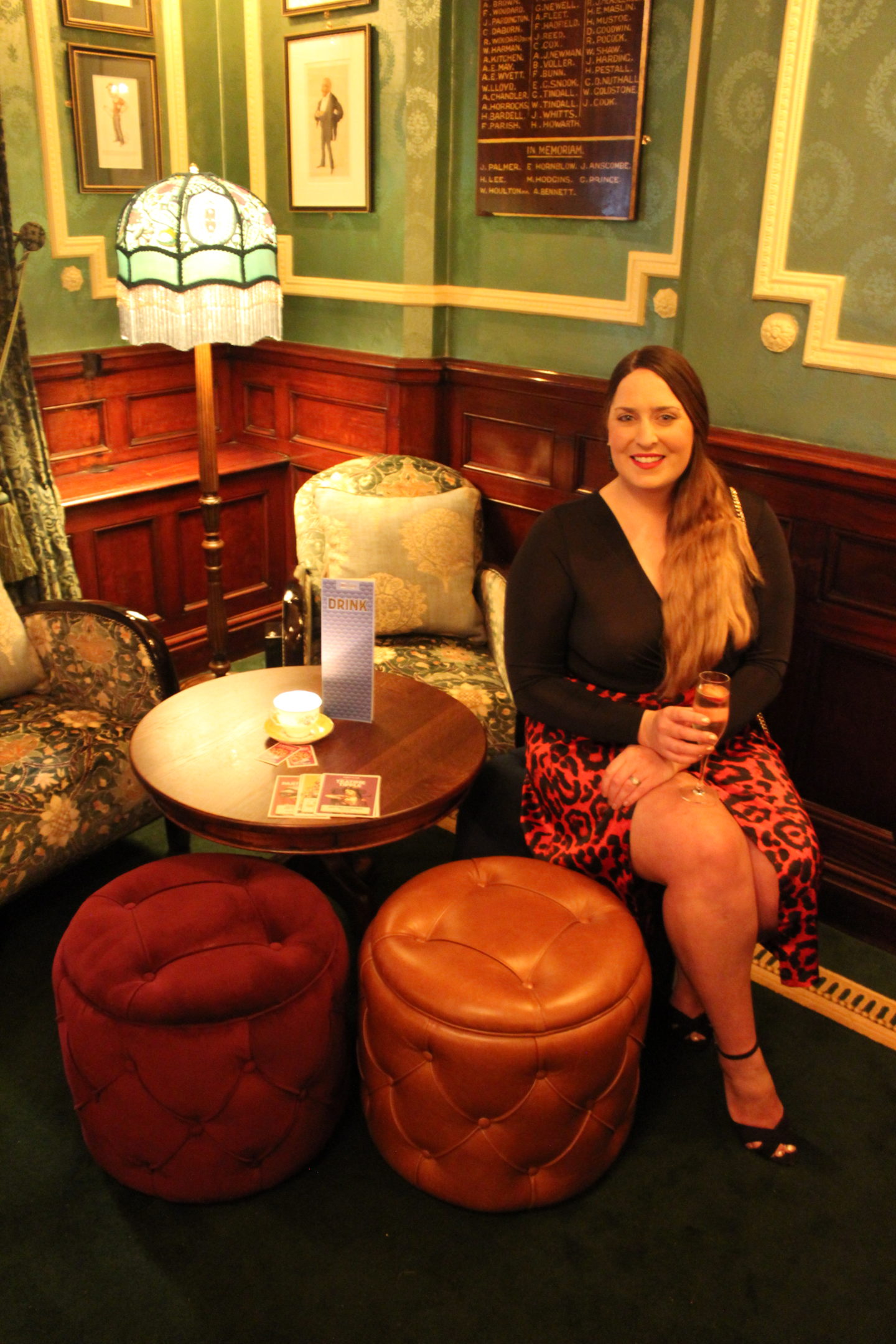 Based on three floors, you can visit for breakfast, brunch, lunch, dinner, cocktails, a glass of fizz or simply pop in for a coffee.
I was invited to try their cocktail masterclass and got a full tour around the building beforehand. As well as the first floor bar and second floor restaurant, there are lots of unique spaces in the venue.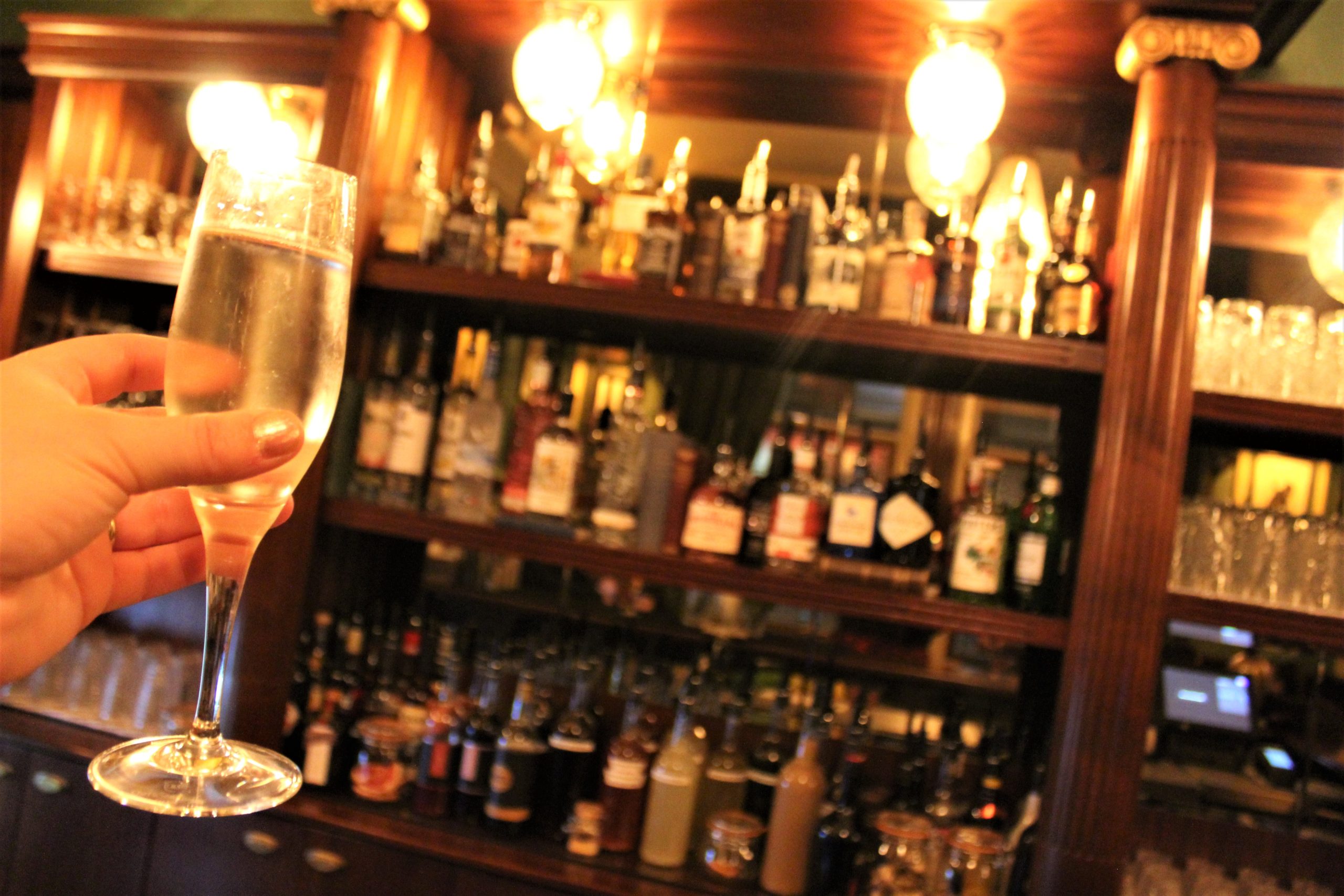 Prosecco in hand, it was time to make some of the Cosy Club's most popular cocktails starting with the 'Cherry Bakewell', which is made up of cherry juice, Amaretto, Mount Gay rum and a drop of caramel syrup. This is a cocktail for those with a sweet tooth and I have to admit it did have the flavours of a cherry bakewell. I know that sounds obvious, but we have all ordered a cocktail before for it to taste nothing like its description!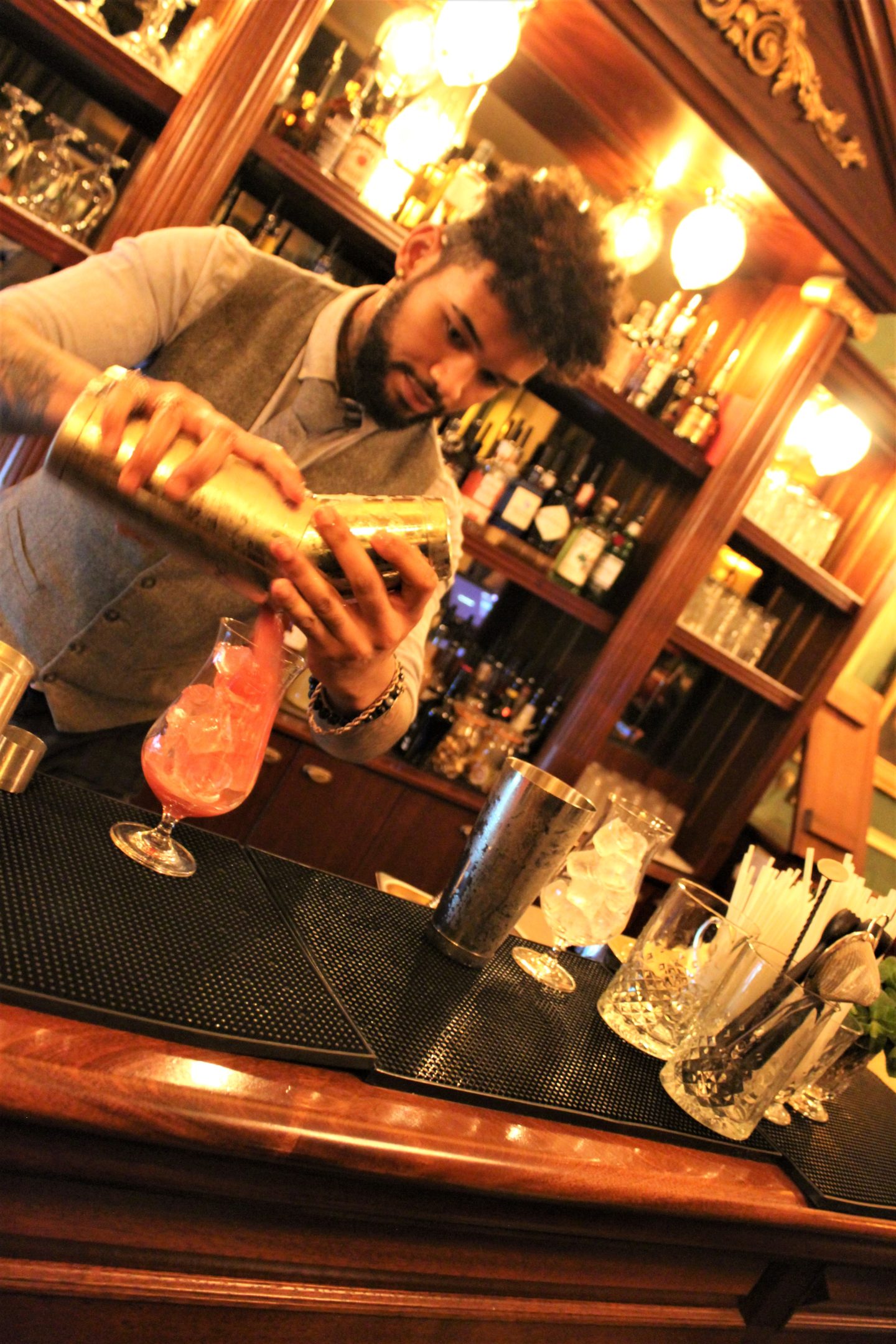 Next up was the 'English Garden', which turned out to be my favourite cocktail, so much so I enjoyed it again after the class! Mr B tried his hand at making this one and he did a very good job. He even had a 'cocktail shake-off' with our fantastic bar tender Lawrence!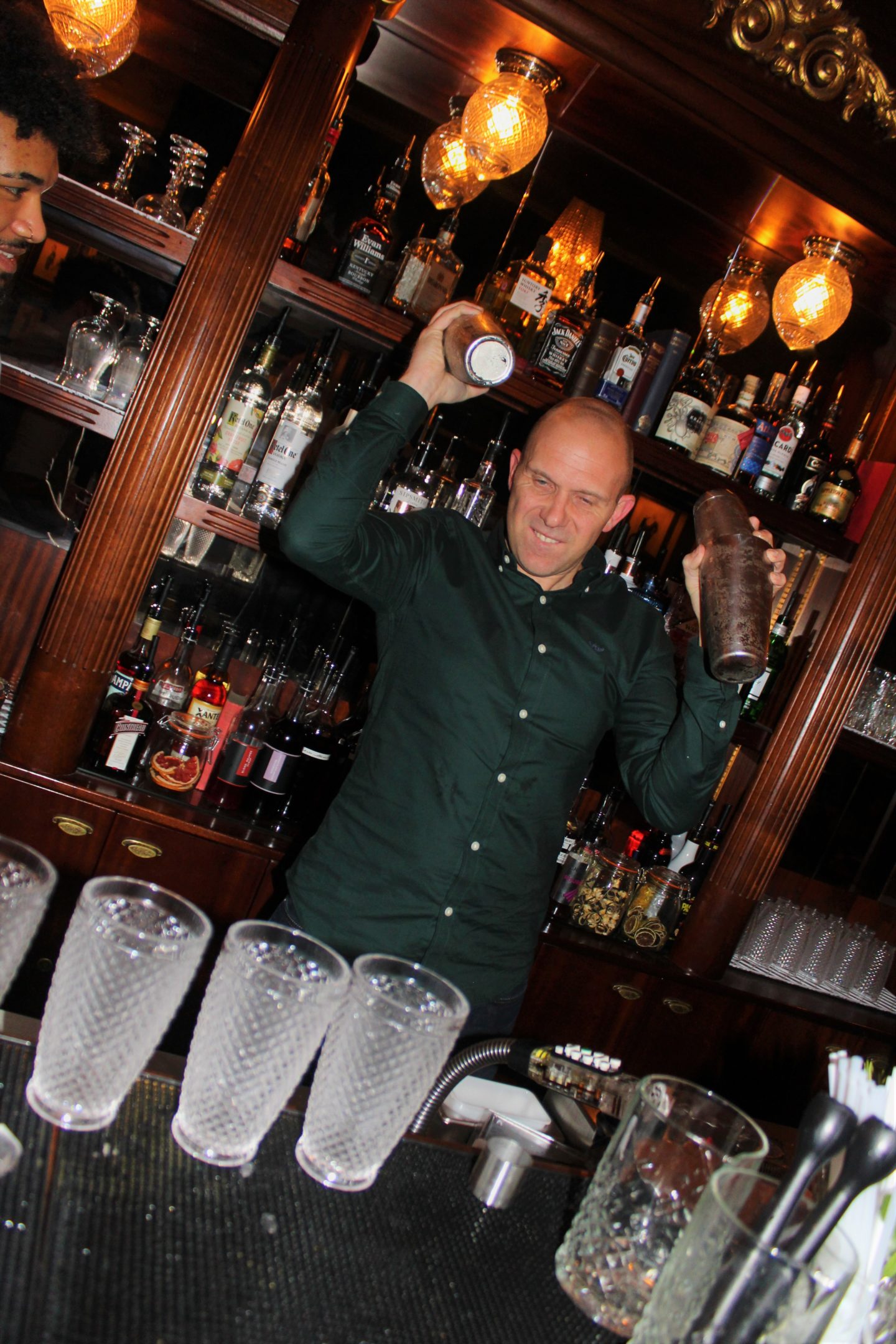 The English Garden contained Hendrick's gin, apple juice and elderflower. It was light and quite refreshing – definitely one for the gin drinkers out there!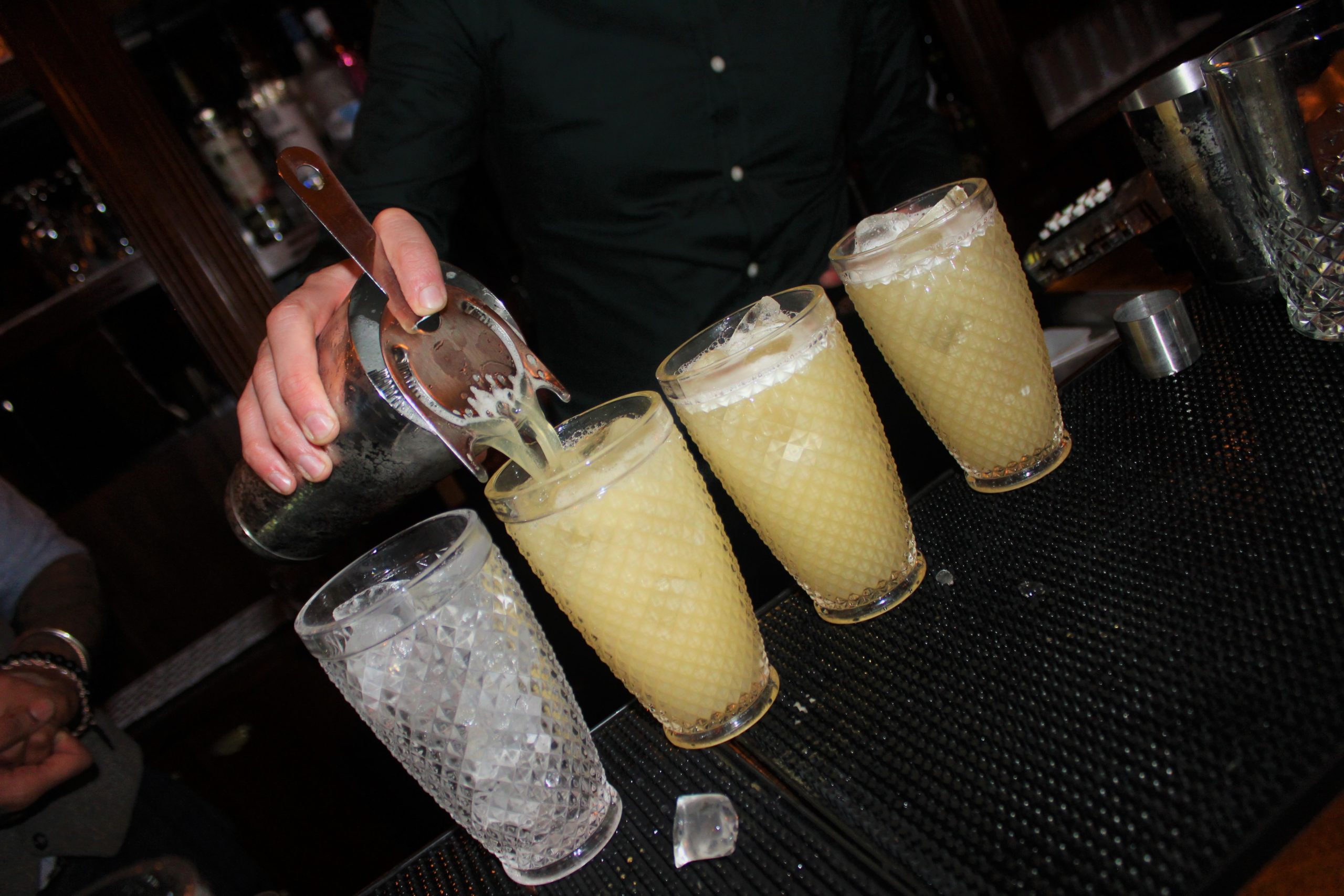 Third up was the 'Rhubarb & Elderflower Spritz', another gin-based cocktail. This would be good for those gin drinkers who prefer a slightly sweeter gin. It was made up of rhubarb gin, elderflower, prosecco and the best bit, edible shimmer!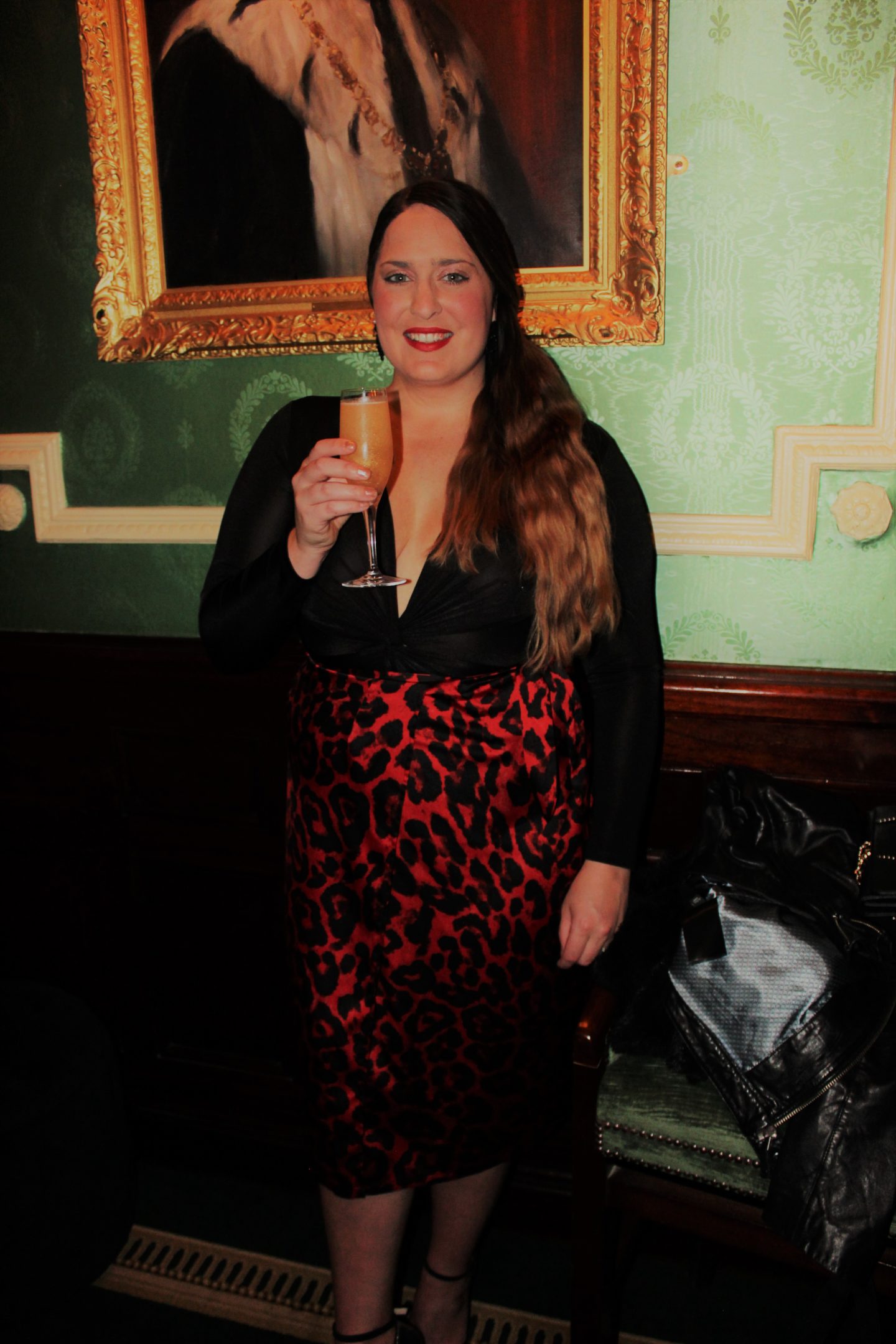 Now it was my turn to try my hand at making a cocktail and it was one of my favourites, the Espresso Martini! A vanilla-based version, this contained cold brew coffee syrup, Smirnoff vanilla vodka, Tia Maria and a dash of chocolate bitters.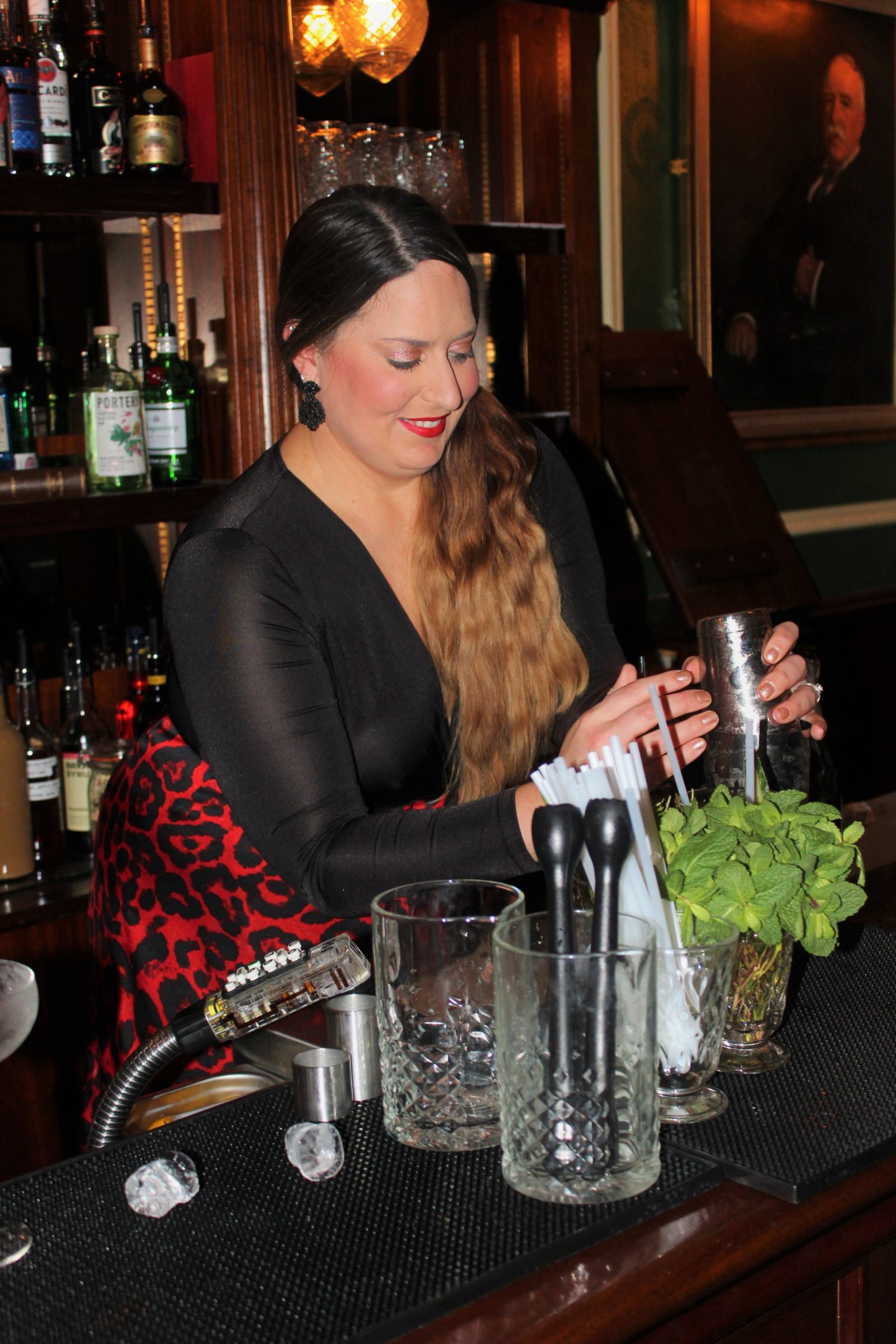 Guided by Lawrence, I was pretty impressed with my Espresso Martini as it looked good and tasted great! Made with cold brew coffee syrup, this was slightly sweeter than one made with a shot of espresso, but I wouldn't say it was a sweet cocktail – it just didn't have the same bitterness as one with an espresso base.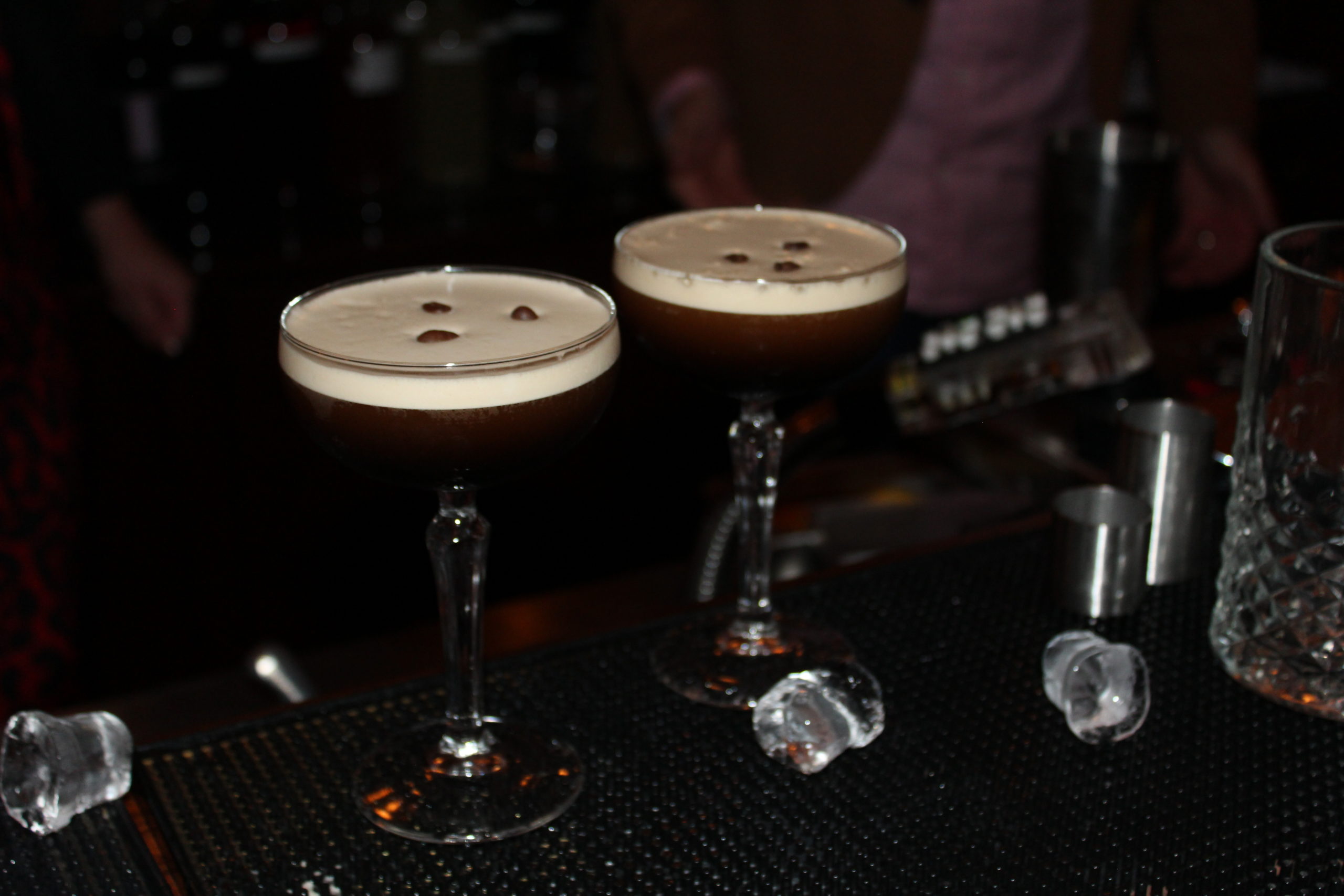 Plenty of cocktails tasted, it was time to sample the tapas menu. We had several dishes to share and some of my particular favourites were the Halloumi Sticks with chipotle chilli jam. Slightly salty halloumi with a sweet and spicy jam is always a winning combination in my opinion.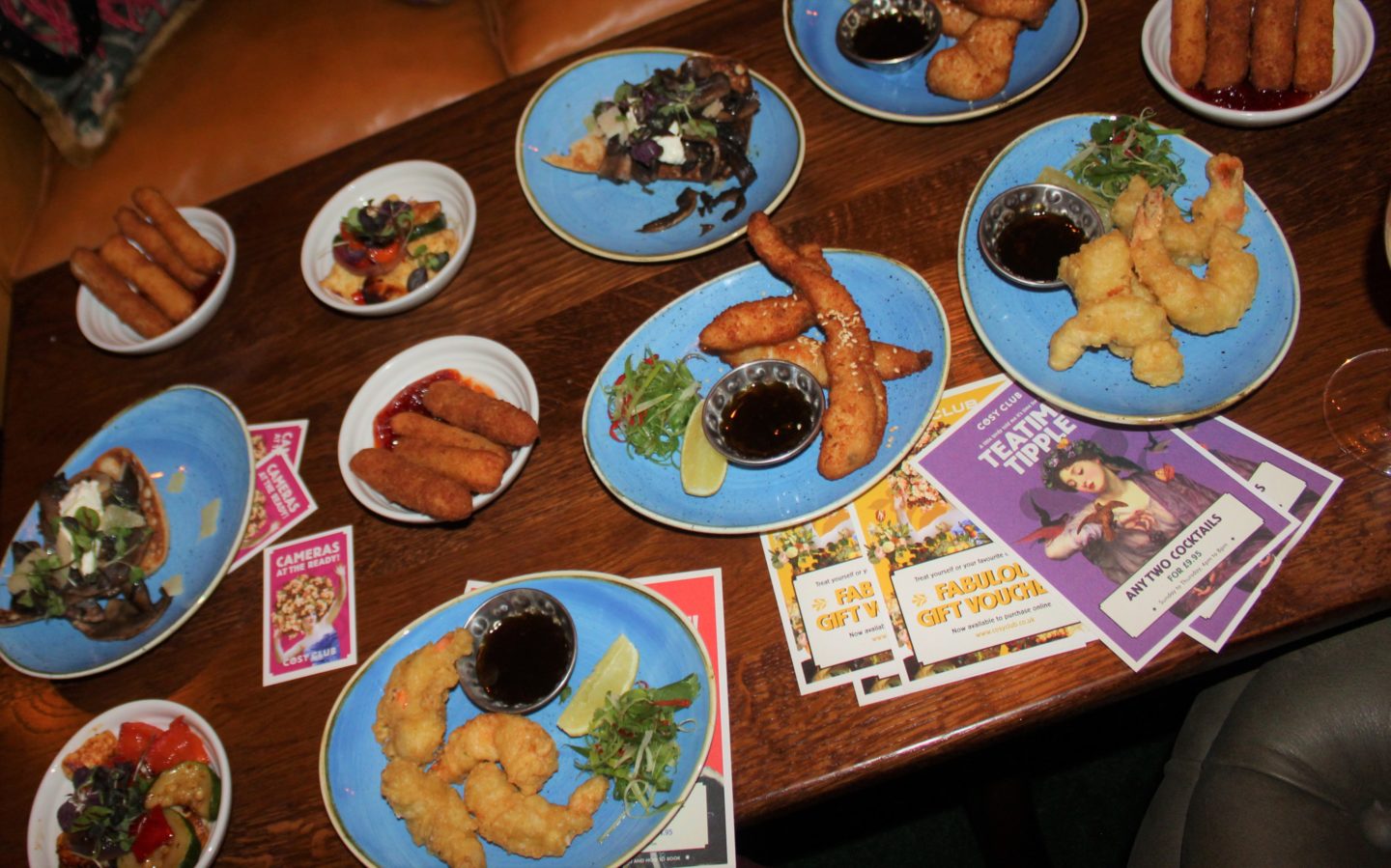 The Crispy Sesame Chicken was well cooked and came with a soy and ginger dipping sauce. The Pulled Chicken & Chorizo came with crispy potatoes and it had a nice kick from the chorizo and spiced chicken.
Not a huge fan of spinach, I was surprised how much I enjoyed the Goat's Cheese & Spinach Croquettes. The tangy goat's cheese really game through and they were lovely and crispy.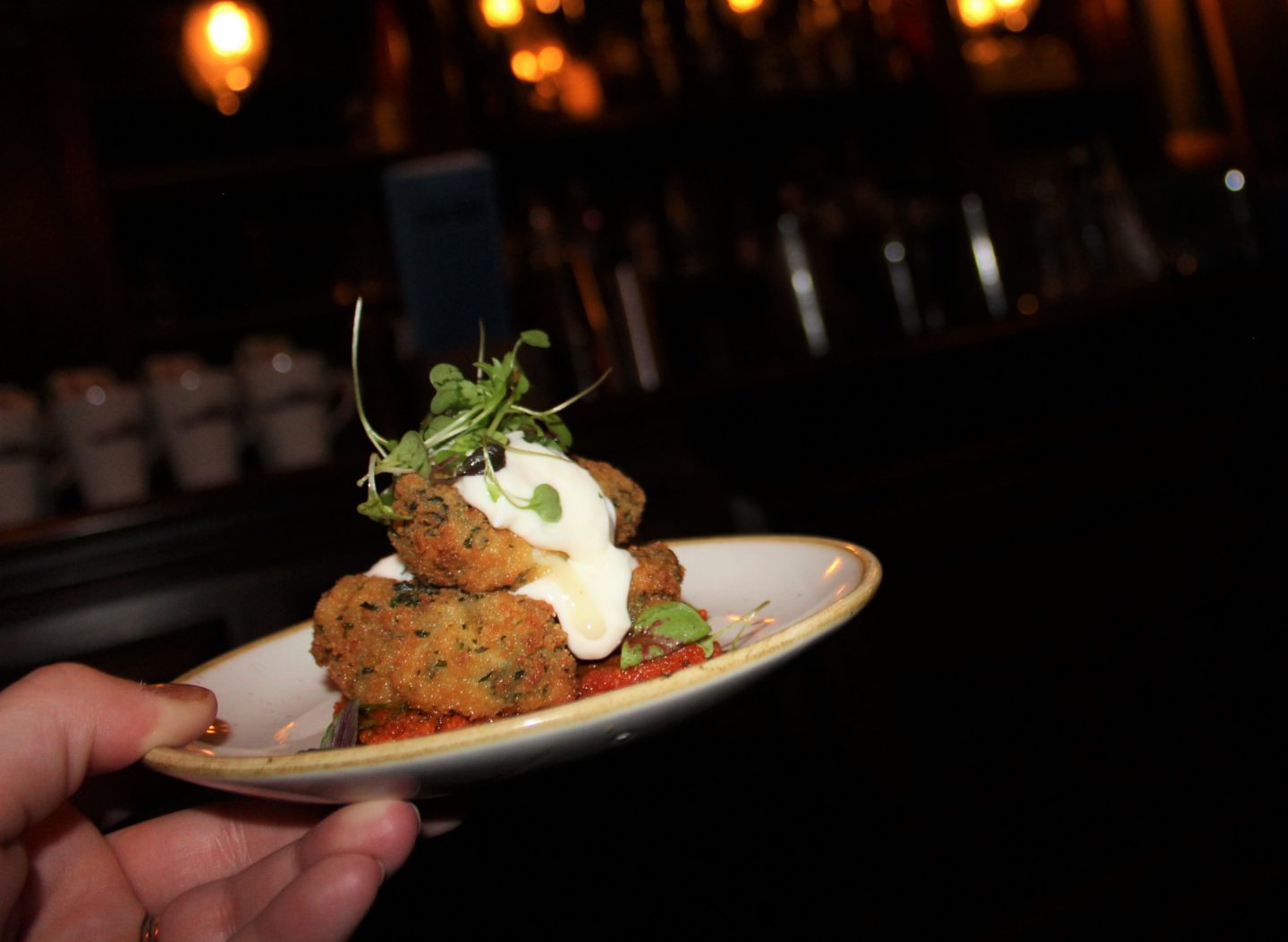 There were two tapas dishes we both absolutely loved, the first being 'Pulled Beef Brisket with blue cheese and ciabatta'. The beef was so tender and they weren't shy with the blue cheese which I love! It was delicious, piled high on the crispy ciabatta. Mr B and I both agreed our favourite tapas dish of the night and one we would recommend to anyone was the 'Cosy Scotch Egg', wrapped in black pudding. I was very impressed as the yolk was still runny in the middle, the black pudding had the perfect flavour without being too overpowering and it came with a lovely tomato chutney. It was so delicious we had one each!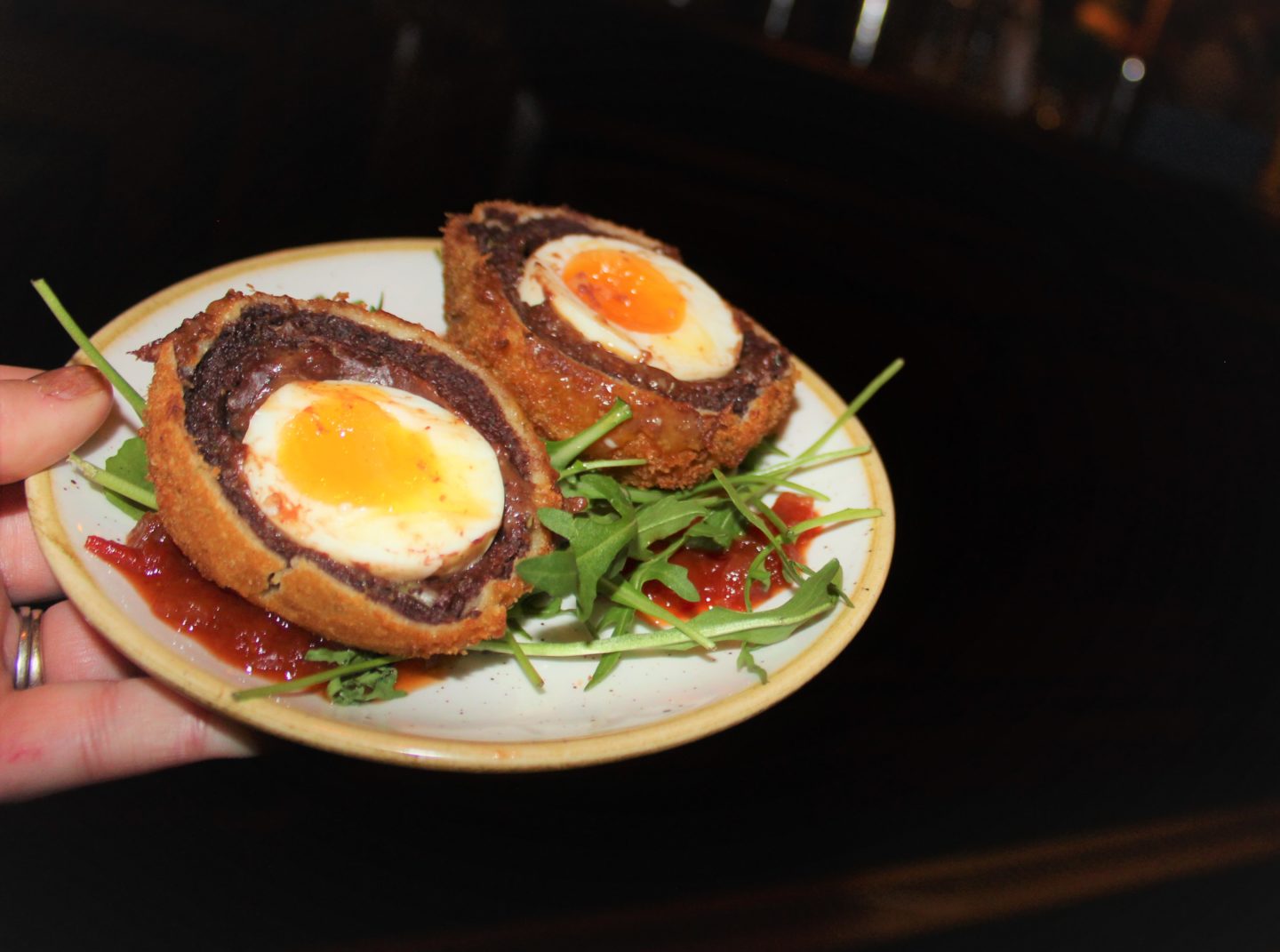 I think the Cosy Club is a great addition to Nottingham. Mr B and I have already planned to go back for cocktails and we would love to go for dinner. I also want to plan a girls' day to have the 'Blooming Beautiful Brunch', where you get a glass of fizz, tea or coffee and a Cosy Club Breakfast for £15 per person. From the quality of the food we had and friendly service we received, I think that is excellent value!
https://cosyclub.co.uk/location/nottingham/
I was a guest of the Cosy Club but had no obligation to write a blog post on my visit. As always all opinions are my own and honest.