When I first went to browse the shops at The Engine Yard I had no idea the amount of unique shops it was home too. That's why on my second visit I made sure I had time to explore them all and had my credit card at the ready!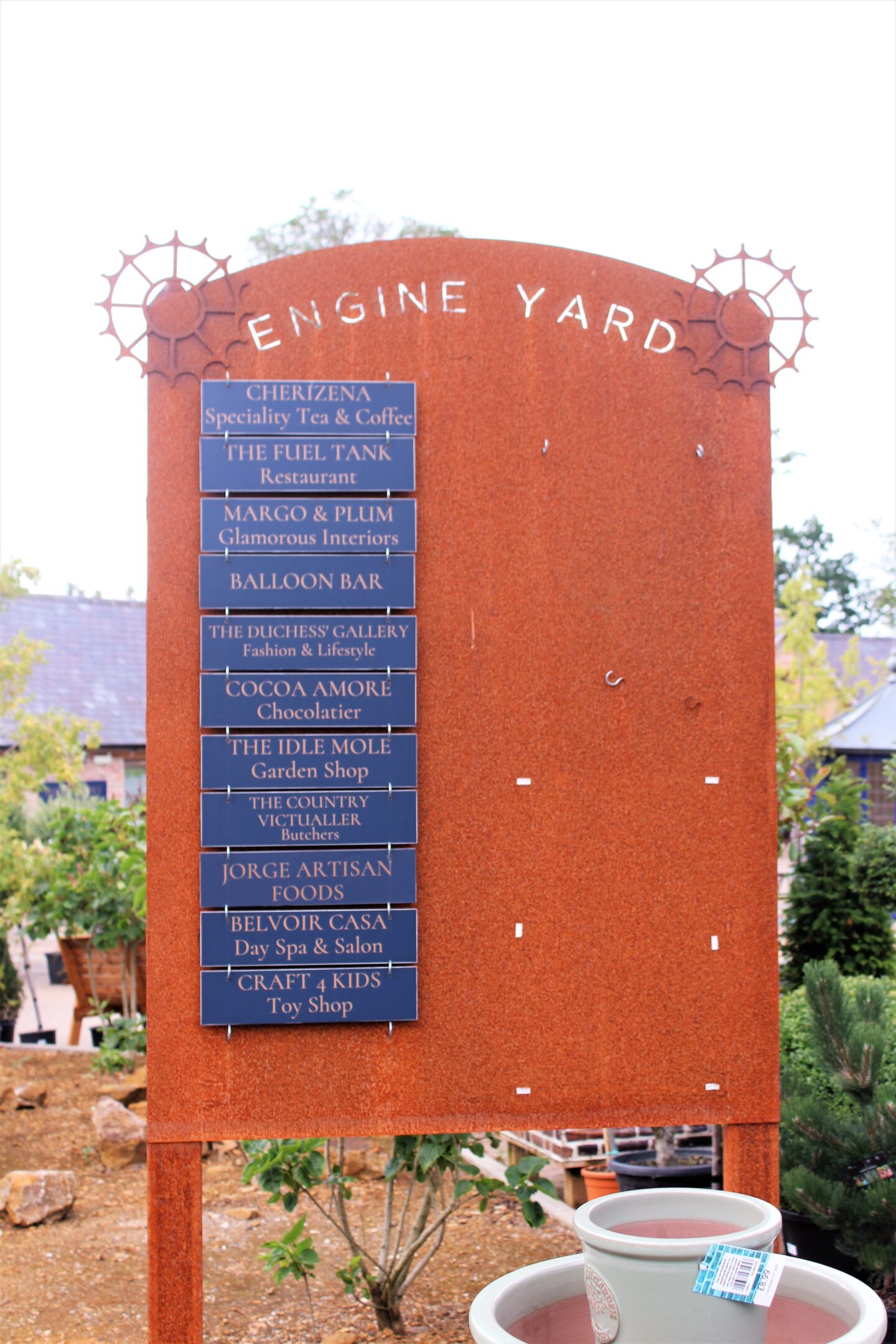 Cherizena 
This family-owned and run business have two shops, one at The Engine Yard the other in Ashby-De-La-Zouch as well their online shop which has been going for over 20 years!
The first thing I couldn't help notice was the lovely aroma when stepping inside the shop, as well as all the beautiful jars perfectly lined up on the shelves. It reminded me of an old fashioned sweet shop and instantly made me smile.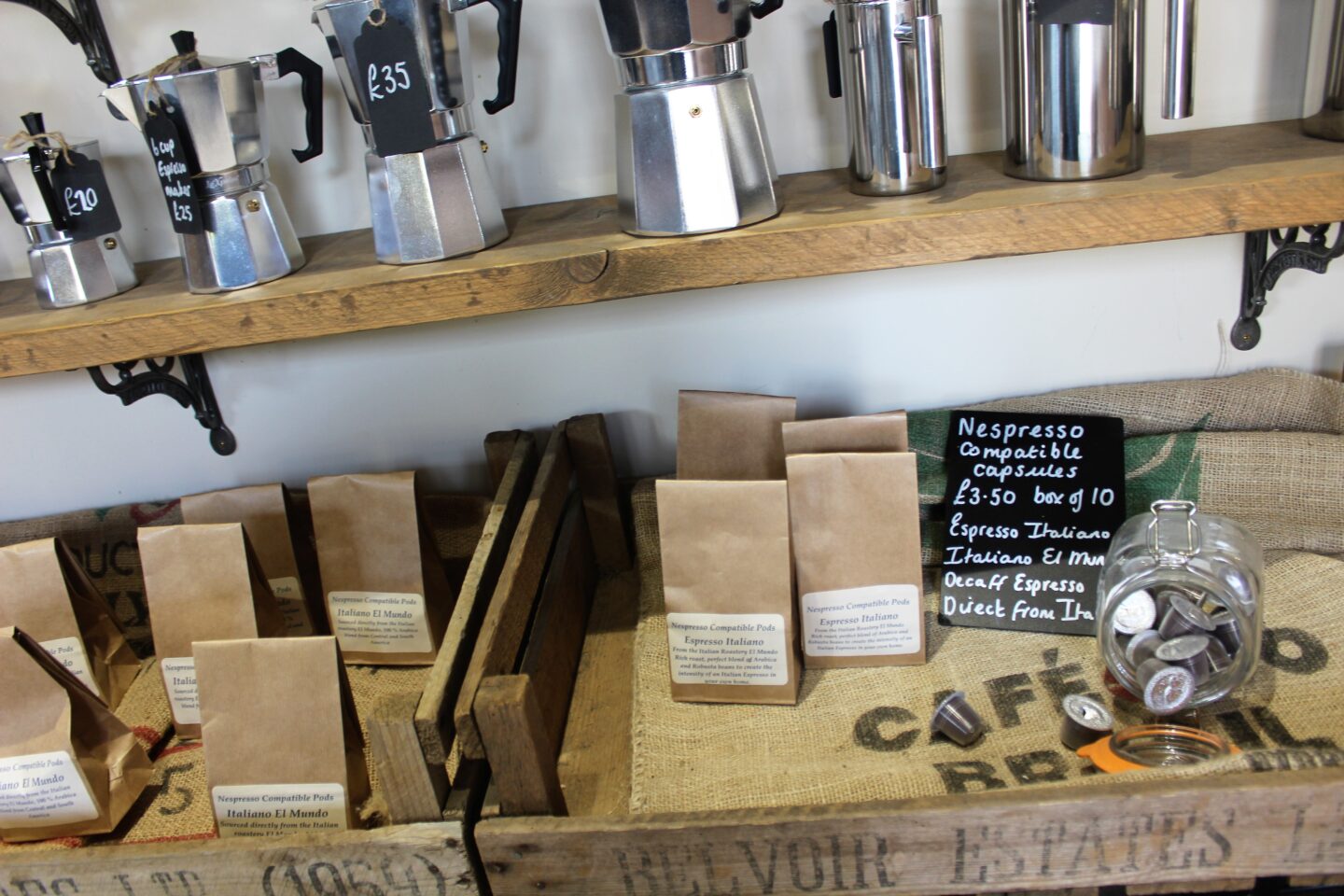 They process and flavour all their coffees themselves without the use of sugars, coatings or syrups. They also support small and specialist coffee growers around the world. Whether you are a coffee connoisseur or a novice Cherizena will have something for you. The staff are so lovely so it's also a great place to go if you are wanting some advice on trying something a bit different to your usual blend.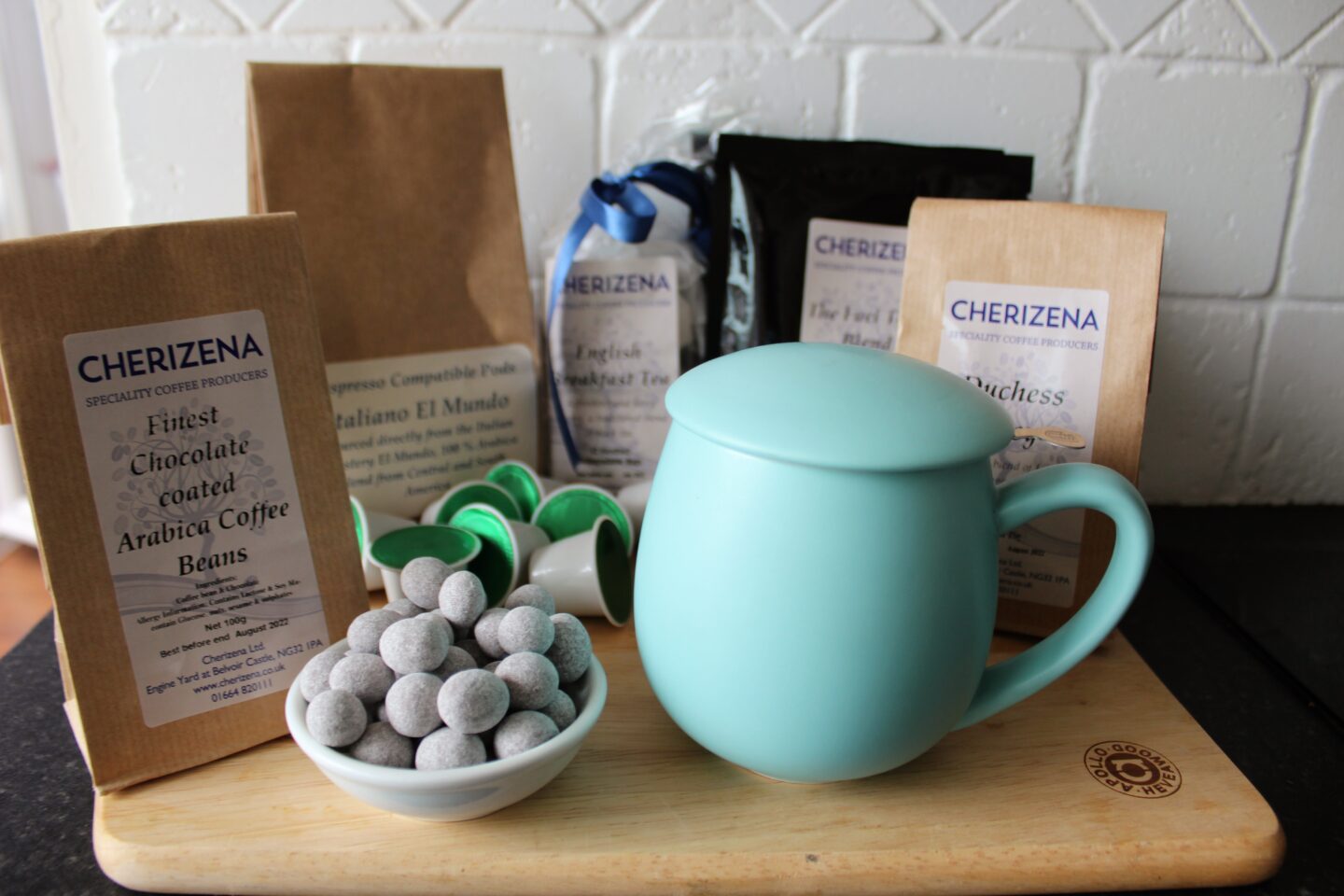 As well as all the wonderful coffees they also stock a range of high-quality teas, some which are exclusive to The Engine Yard including the Duchess Grey, a blend of Earl Grey, Lemon, Orange and the petals of rose and cornflower.
I do love trying new teas, but my favourite will always be a classic English Breakfast Tea. Their hand-tied tea bags make the perfect first morning cup of tea.
They also sell a great range of reusable travel cups and loose leaf tea pots, lots of things which would make lovely gifts. I also couldn't resist picking up some chocolate-coated coffee beans (which are delicious!) as well as some Nespresso pods.
The Duchess Gallery 
This shop contains a wonderful mix of homewares and clothing all curated by the Duchess herself.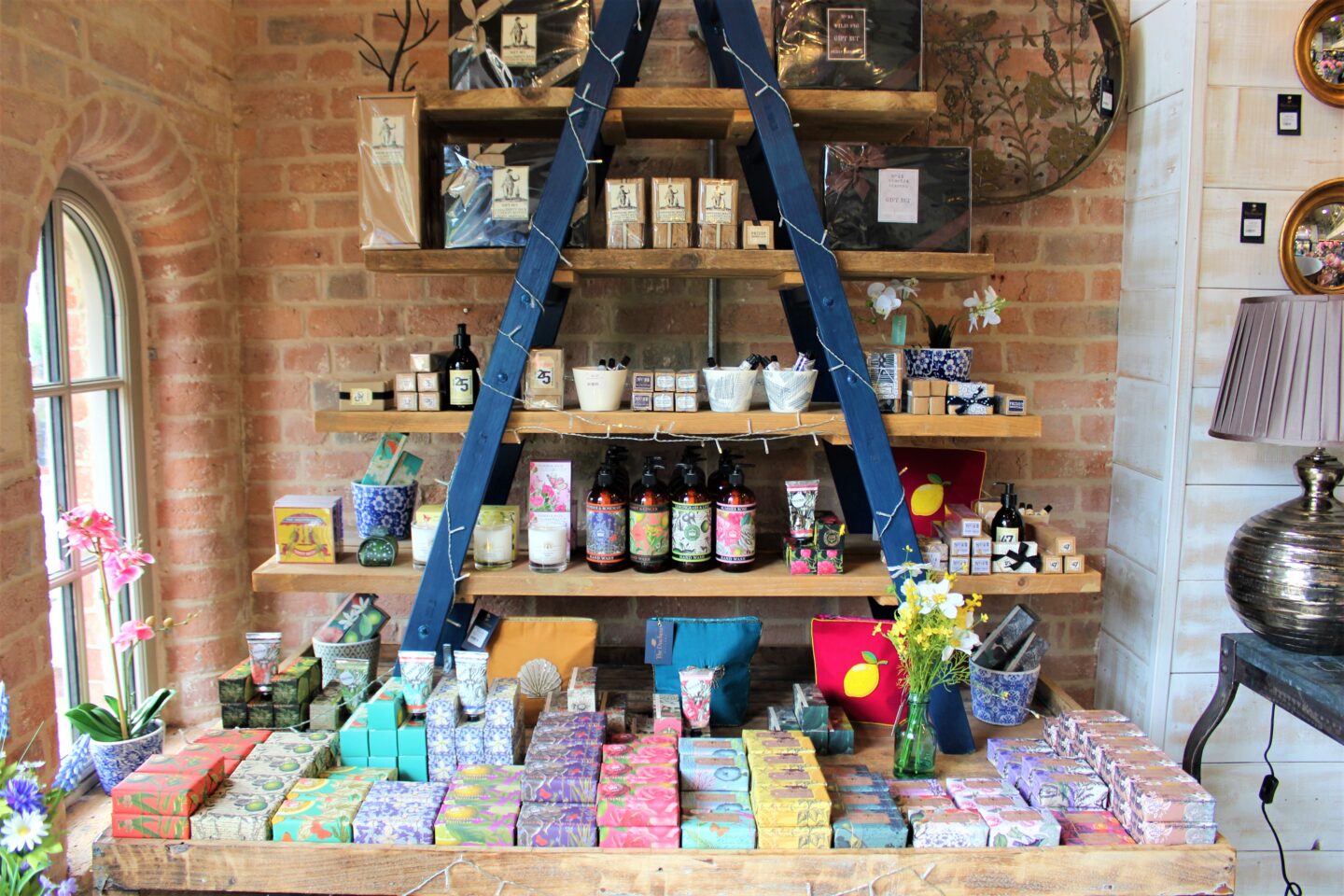 There is a lovely range of items and if you are looking for a gift for someone, this is the perfect place to head to. I can confirm the Kew collection by The English Soap Company are divine, I could smell the wonderful fragrance of the soap before I had even opened it!
On the top floor I was drawn in by the beautiful candles and reed diffuser which again smelt lovely. As well as all the unique clothing there are also lots of accessories including this beautiful velvet bag which I adore.
Crafts4Kids 
If you are visiting with children or wanting a gift this independent shop is full of unique children's toys with a huge range for arts and craft lovers. They cater for children from the ages of 1 to 16 so have a good variety.
The Country Victualler 
I went in here expecting to come out with a couple of sausage rolls and in fact came out with bags full of goodies I couldn't resist!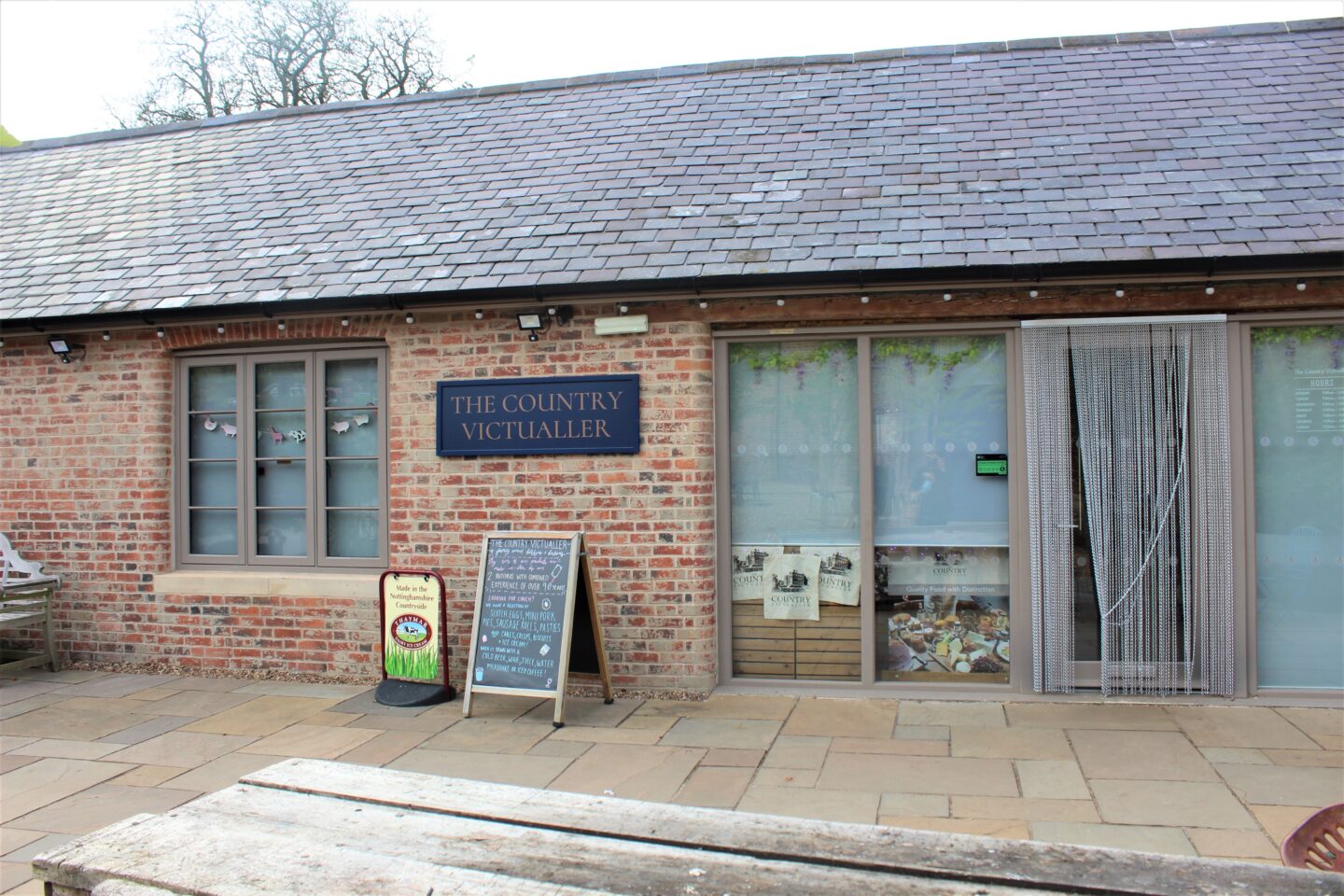 The sausage rolls were packed with filling and had the most delicious pastry, the scotch eggs Mr B declared as 'amazing', with my Dad loving the homemade cheese and onion pasty and the stilton pork pie also going down a treat! We enjoyed the large handmade chicken and mushroom pie for dinner. It was delicious, the pastry was so buttery!
As well as all the pastry goodies which I bought they also sell a range of high-quality meats, sausages, award-winning ham, pates and everything else you would expect from a high-quality long-standing butchers.
Belvoir Farm Shop 
This farm shop is all about supporting local and sharing the love of small, local producers. They also have a big emphasis on zero packaging and have a large selection of loose goods.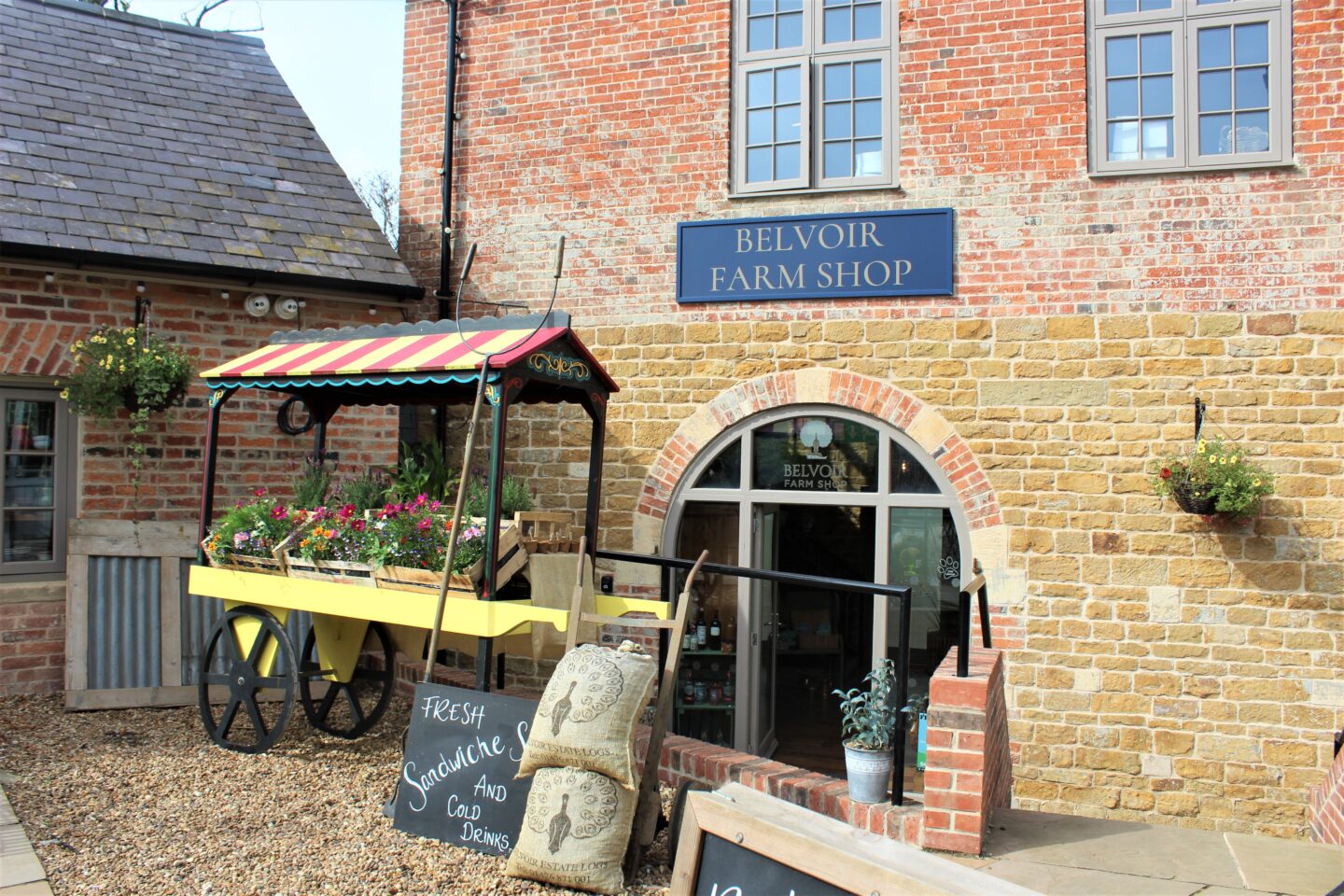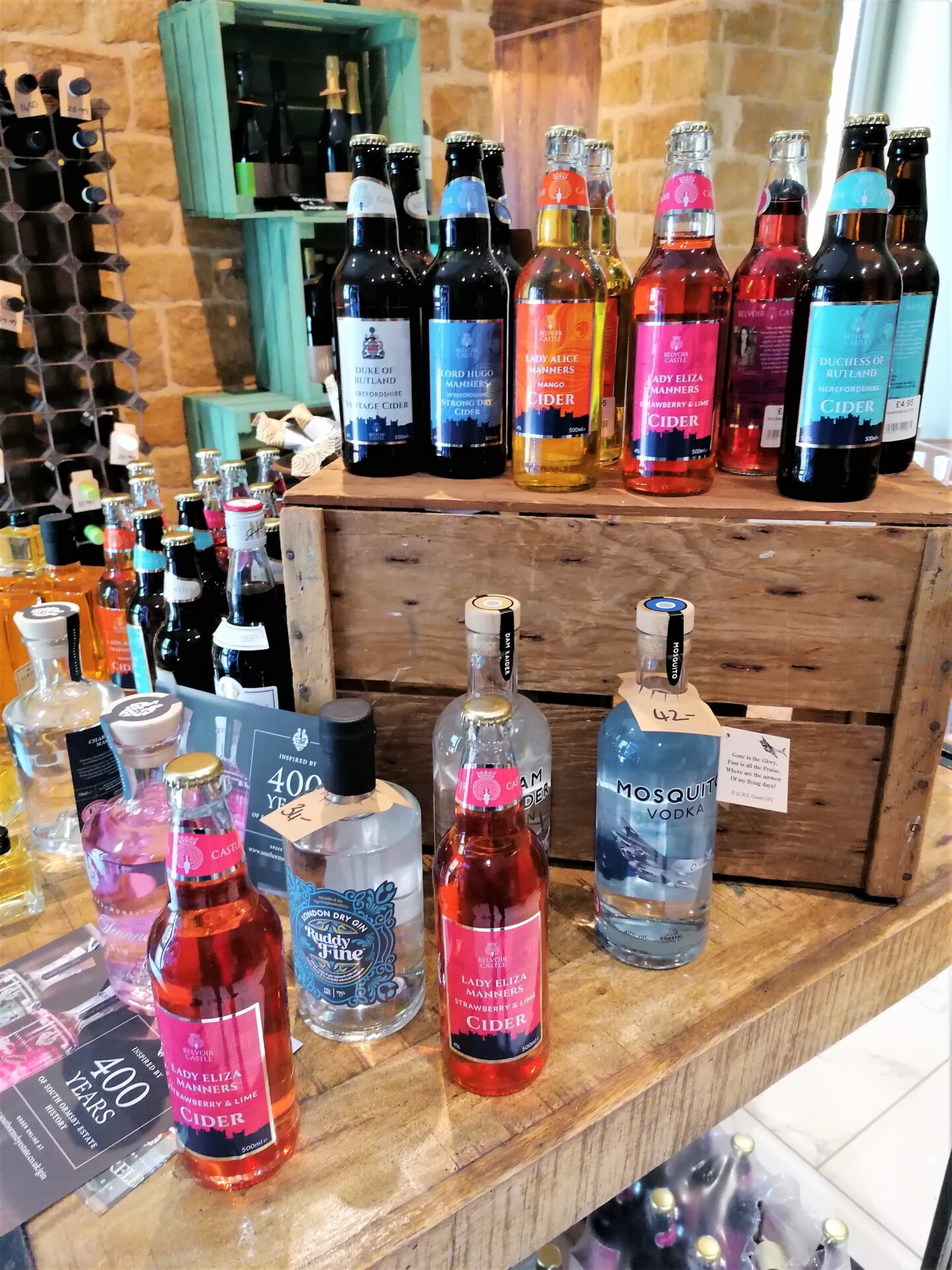 It really is full of goodies, from fresh fruit and veg to craft beers and a great selection of wines. I really enjoyed the Belvoir Mango cider, very refreshing and unique.
Jorge Artisan Foods 
Another shop which is a pleasure to browse and you could quite easily walk out with a bag full of purchases! From naturally infused olive oils and balsamic vinegars to jams and chutneys and a great selection of antipasti.
Although the shop is mostly full of lovely produce it also stocks a range of hand-painted kitchen and ceramic ware.
B Jewellery 
Bespoke jewellery design is the heart of this business, perfect for that special piece of jewellery or handmade wedding bands.
The Idle Mole 
The first shop you will notice when you drive into The Engine Yard, this independent garden centre is full of beautiful plants, largely sourced from English growers.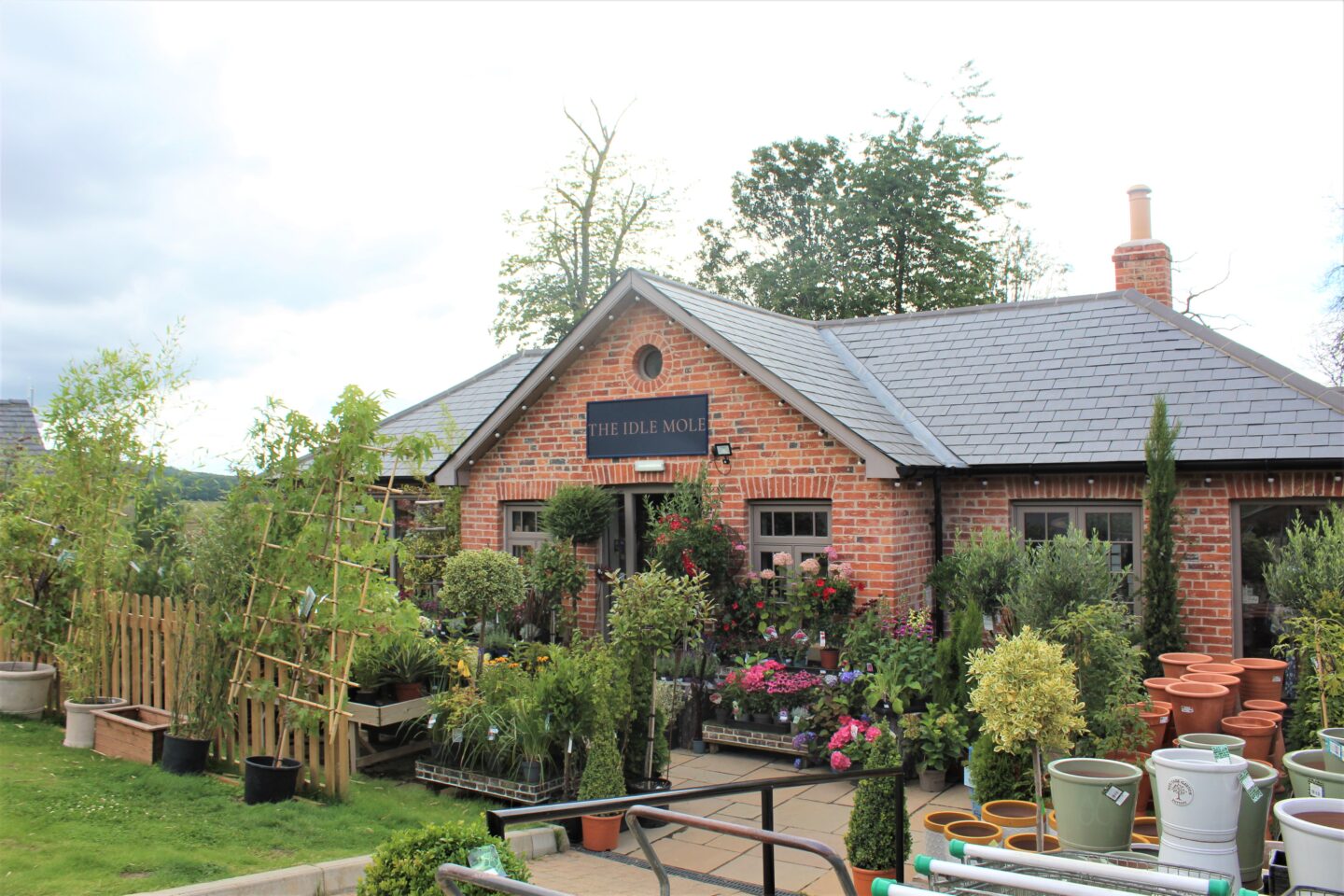 As well as lovely shrubs and plants, you will find a range of garden furniture as well as a selection of gifts and other homewares. If it's advice you are looking for the staff are very friendly and you can even book a garden consultation for that one-on-one help, perfect if you are planning a garden makeover!
Cocoa Amore 
Chocolate-lovers beware, you will not be able to visit this gorgeous shop without treating yourself to some goodies! First off it smells absolutely divine when you walk in, the smell of chocolate is heavenly! They use single origin chocolate from Colombia for all the products they make in-house.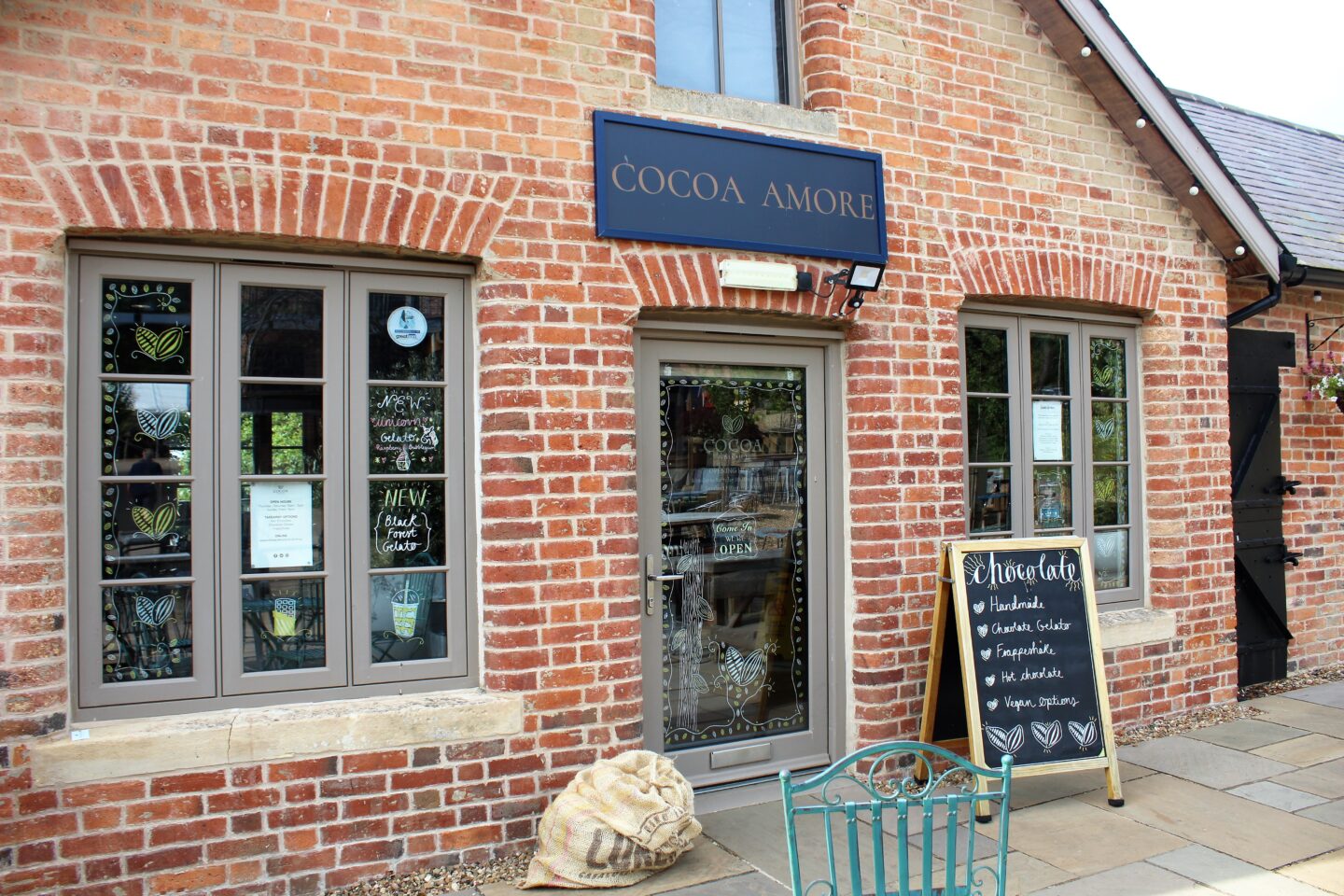 Think handmade truffles, chocolate slabs, hand painted chocolates, indulgent hot chocolates and handmade gelato – chocolate-lovers paradise!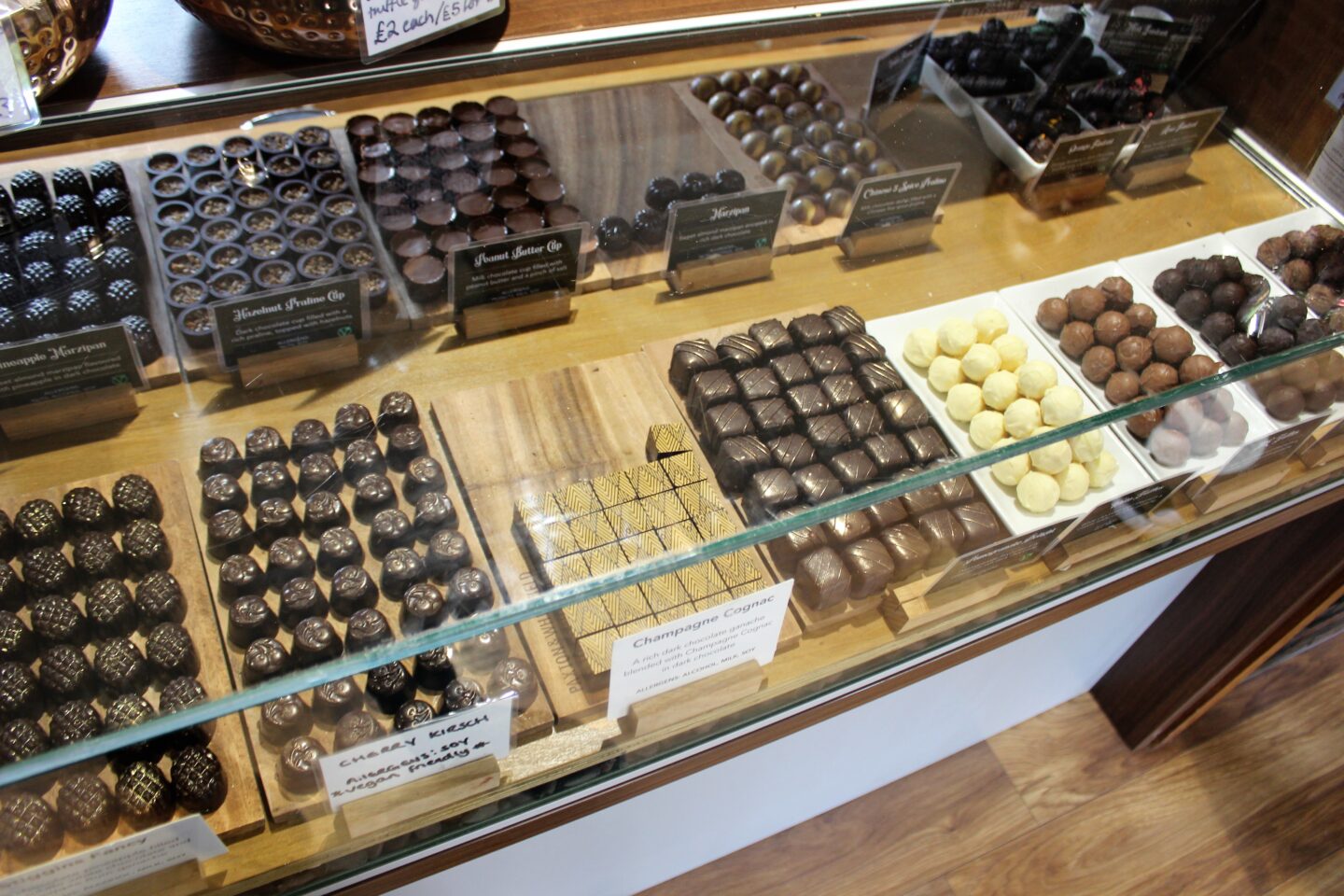 They also have a shop in Leicester which has been there since 2013, where they hold chocolate workshops.
Margo & Plum 
Margo & Plum is like an Aladdin's cave, full of so many beautiful, unique pieces.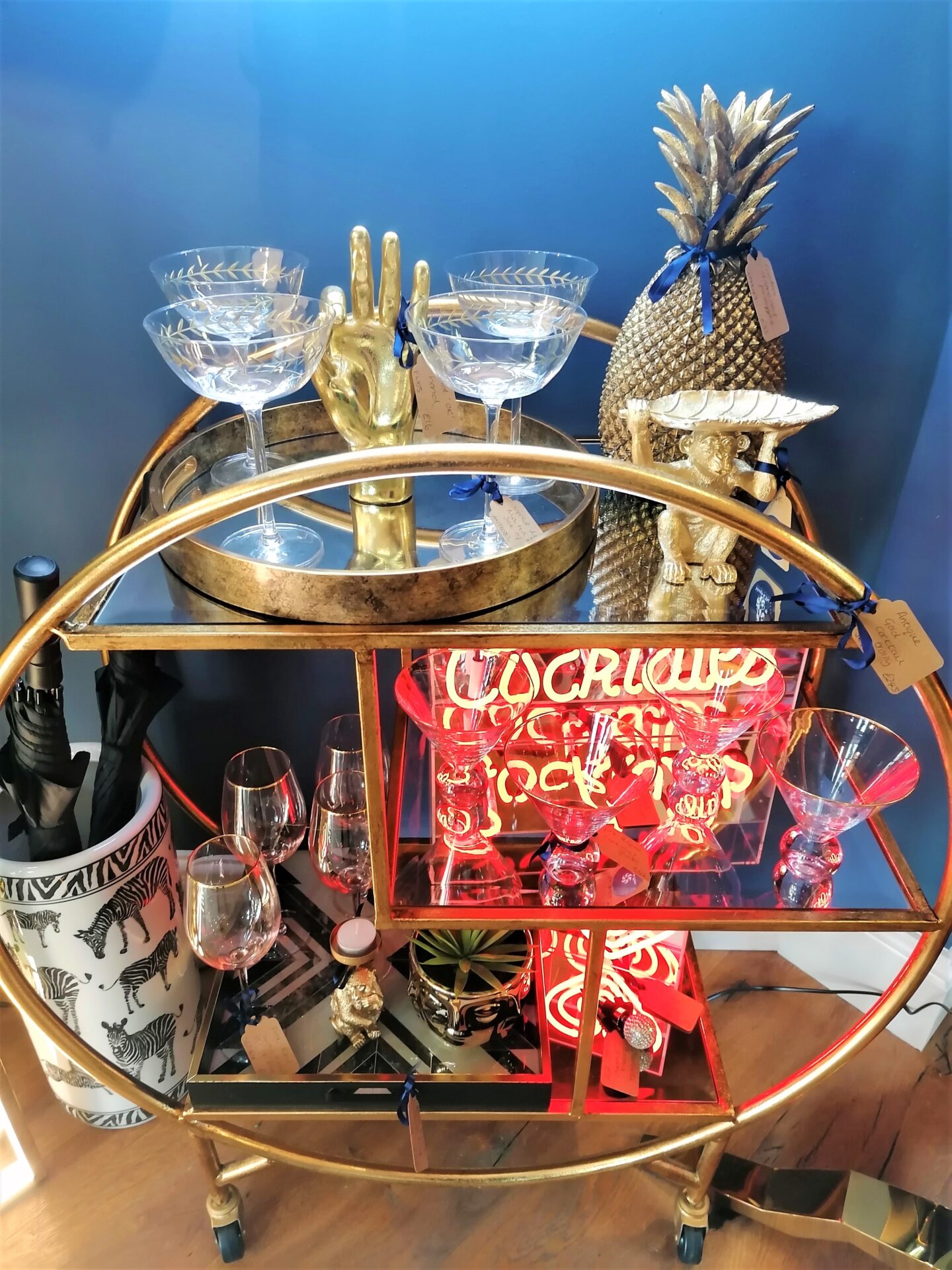 Whether you are looking for a transformation or an accessory to fill that gap on the shelf, I am sure you will find what you are looking for here. There were so many beautiful pieces!
Caroline Chamberlain Couture Bridal Studio 
Visits to this studio are by appointment only which ensures you will get that special one-to-one service. How perfect to get your dream dress for your special day and then celebrate with a glass of champagne in this beautiful location.
Belvoir Casa 
You are already in such a beautiful location when visiting the Engine Yard so why not treat yourself to a pamper whilst you are there! Offering a range of treatments from massage to nails to hairdressing, you can even book in for acupuncture. I definitely want to book ahead and spend a few hours here on my next visit!