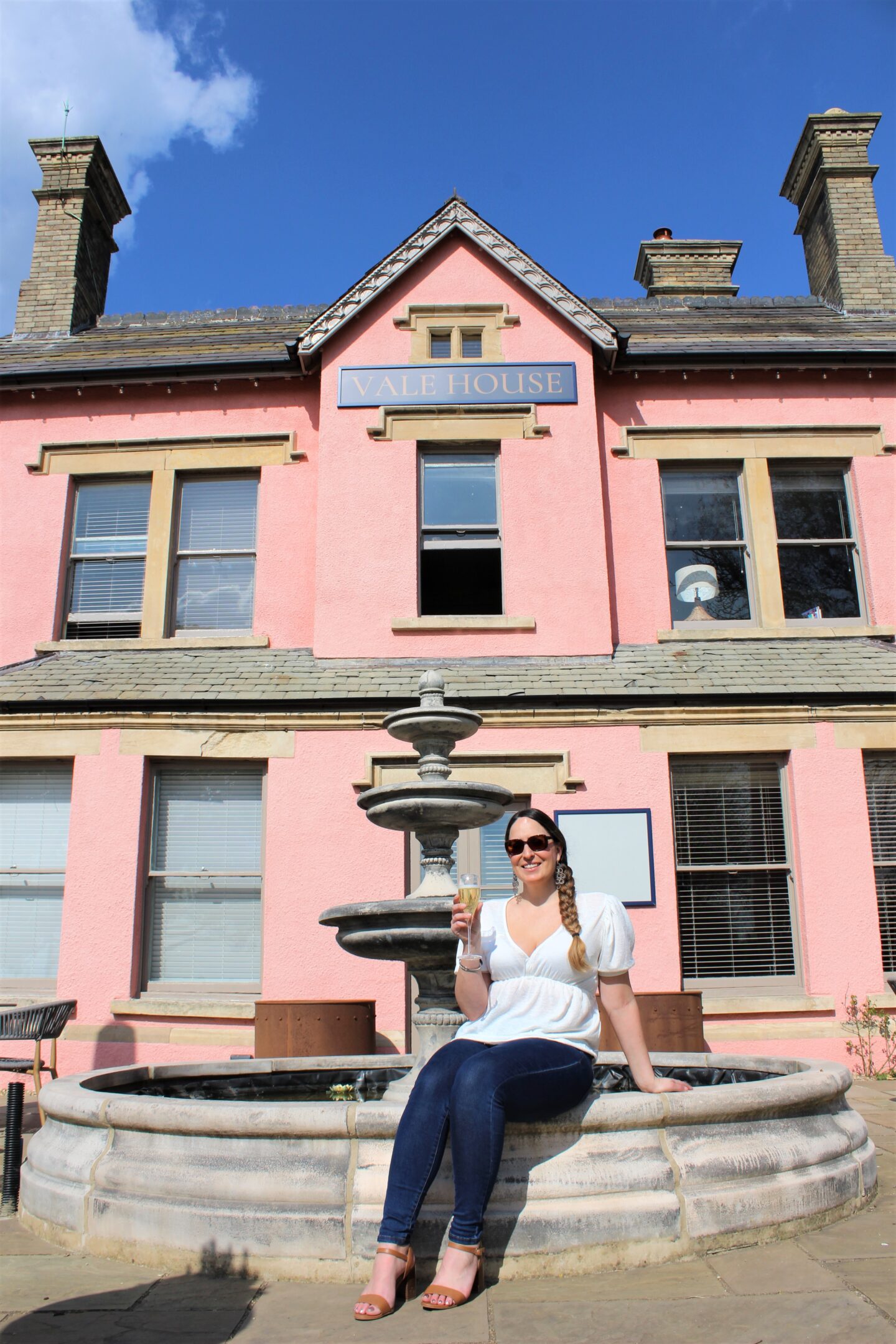 Visiting the Engine Yard at Belvoir Castle is unique. It has a lovely range of independent shops (which I can never resist spending a small fortune at!), it serves wood-fired pizzas, has a glamorous bar serving great cocktails, is home to a wonderful glamping site and last, but definitely not least, it is right next to Belvoir Castle! Well now it has added another string to its bow to make this unique place even more special.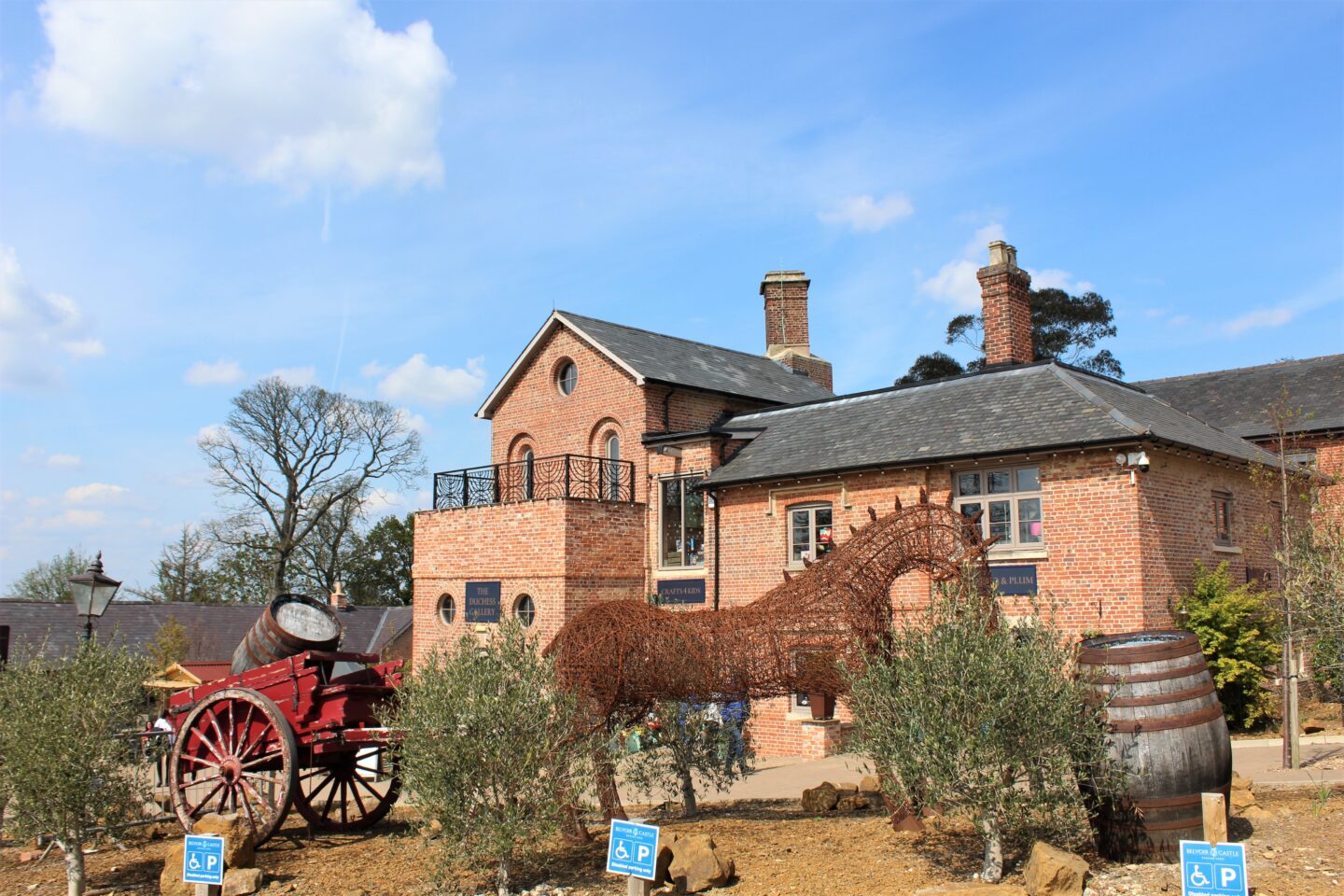 Vale House is the newly-opened boutique guest house located in the grounds of the Engine Yard just a stone's throw away from Belvoir Castle.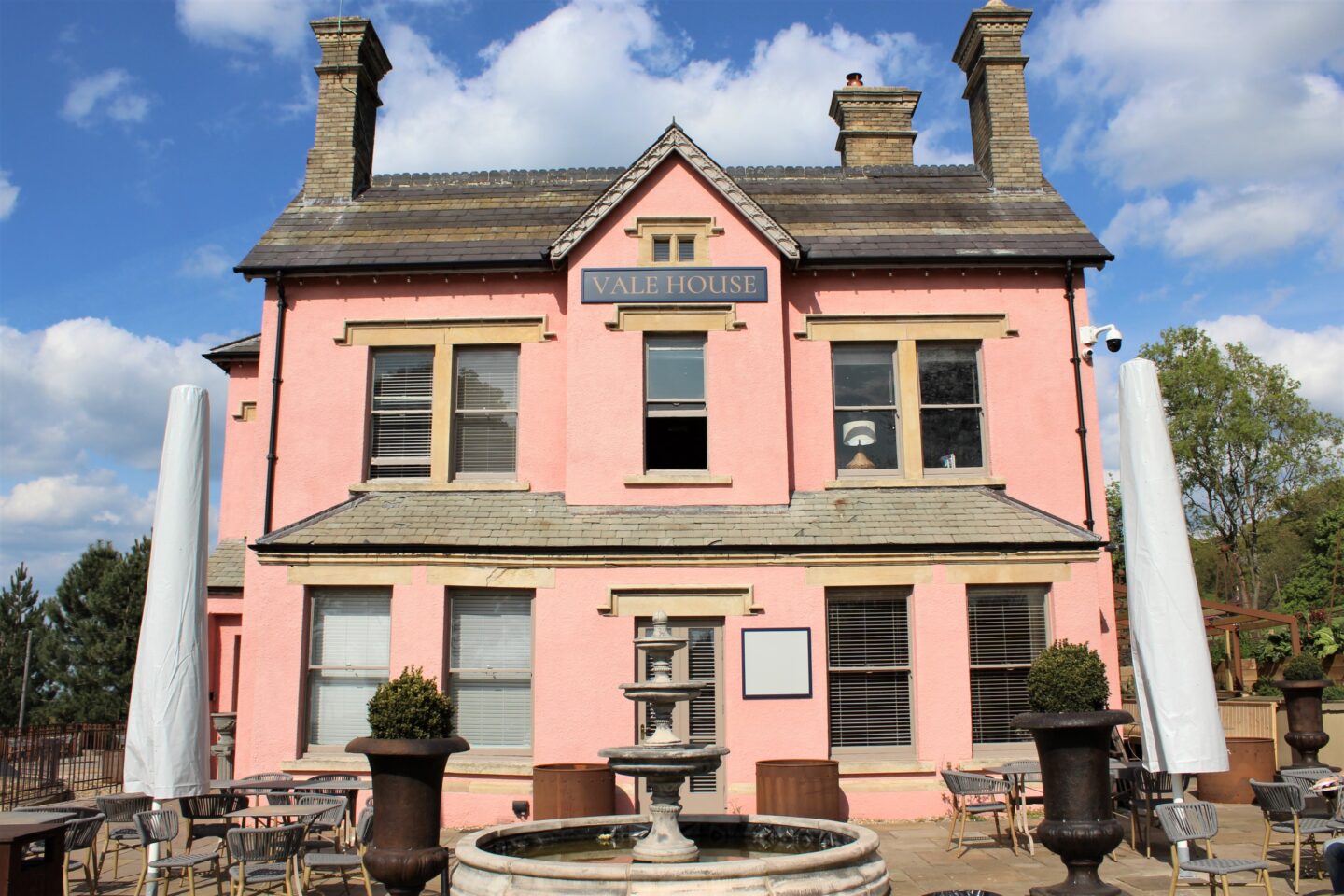 What was clear to me as soon as I stepped inside and was shown to our room was how utterly fabulous the décor was! The Duchess of Rutland herself was involved in the design and interiors, and the love and individuality shows in every room. There are no boring bland hallways in Vale House. Beautiful artworks line the walls and sparkling chandeliers hang from the ceilings.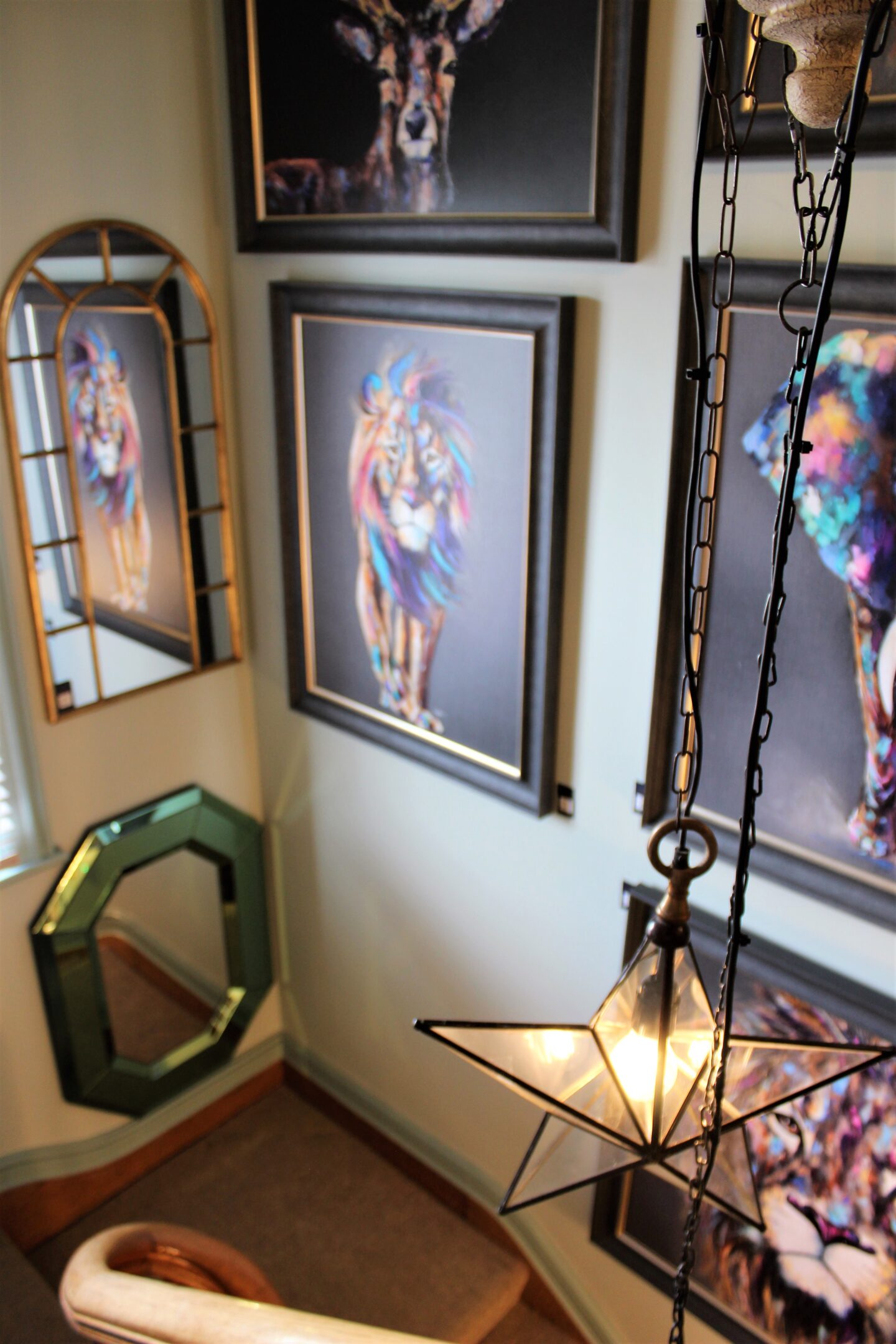 Our room was named the 'Rose Garden', aptly named as it was as beautiful. It was decorated with creams, pastels, wicker and distressed wooden furniture – it most definitely had a luxurious feel.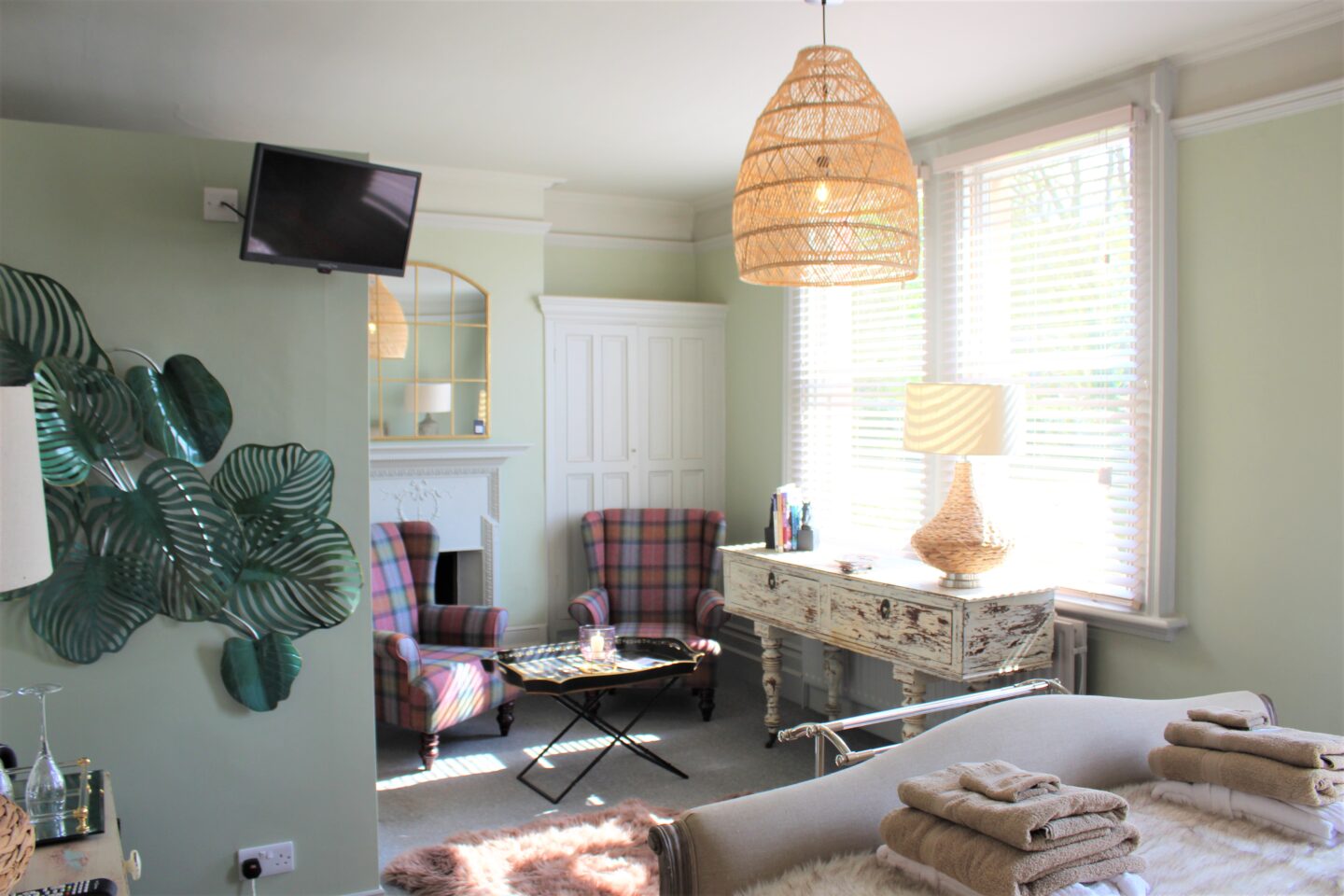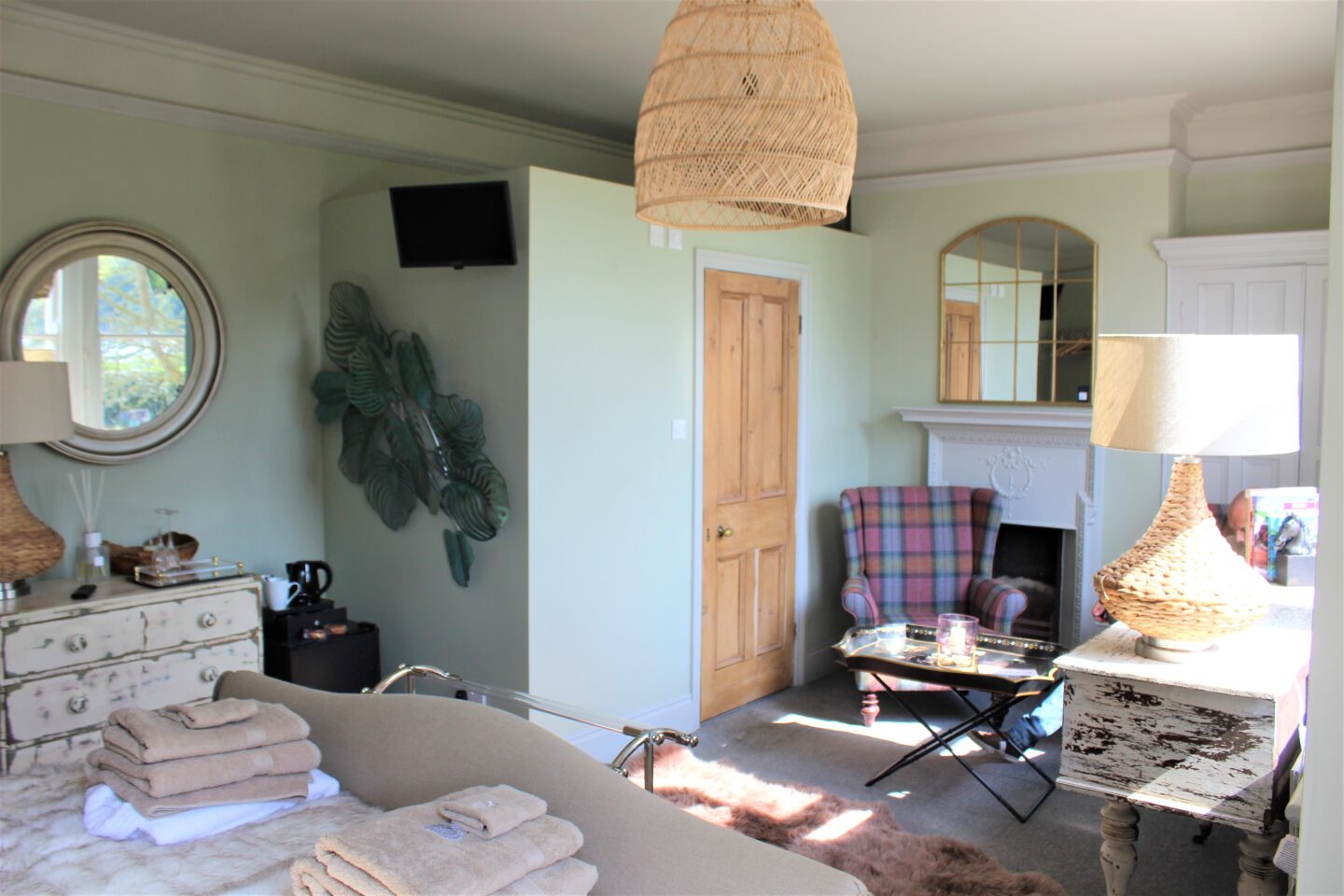 Mr B and I both commented on how lovely the room smelt and we discovered the scent was coming from a beautiful reed diffuser which was sitting on the chest of draws.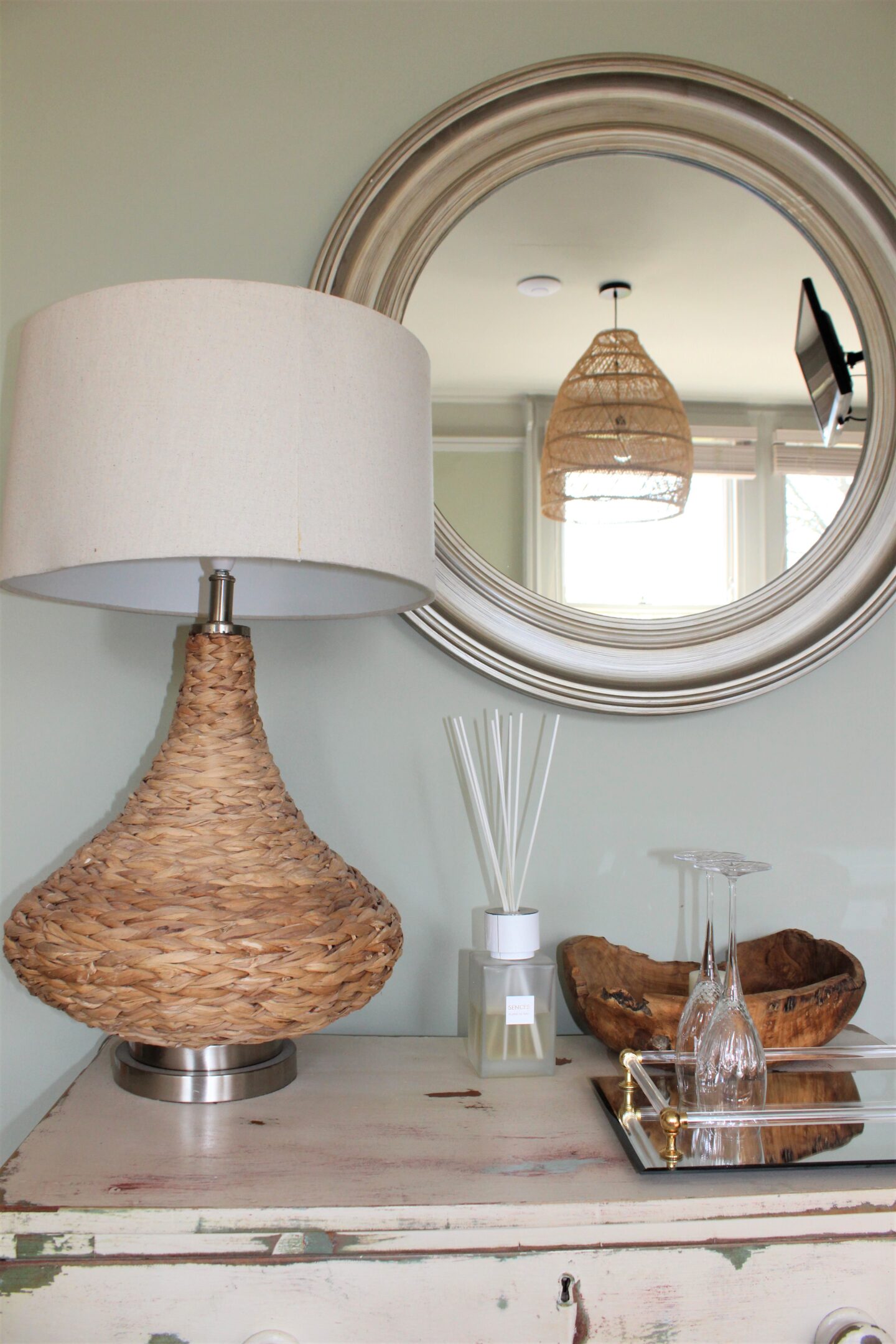 The stunning king size bed was the star of the room, adorned with an ultra-soft faux fur throw and pastel pillows.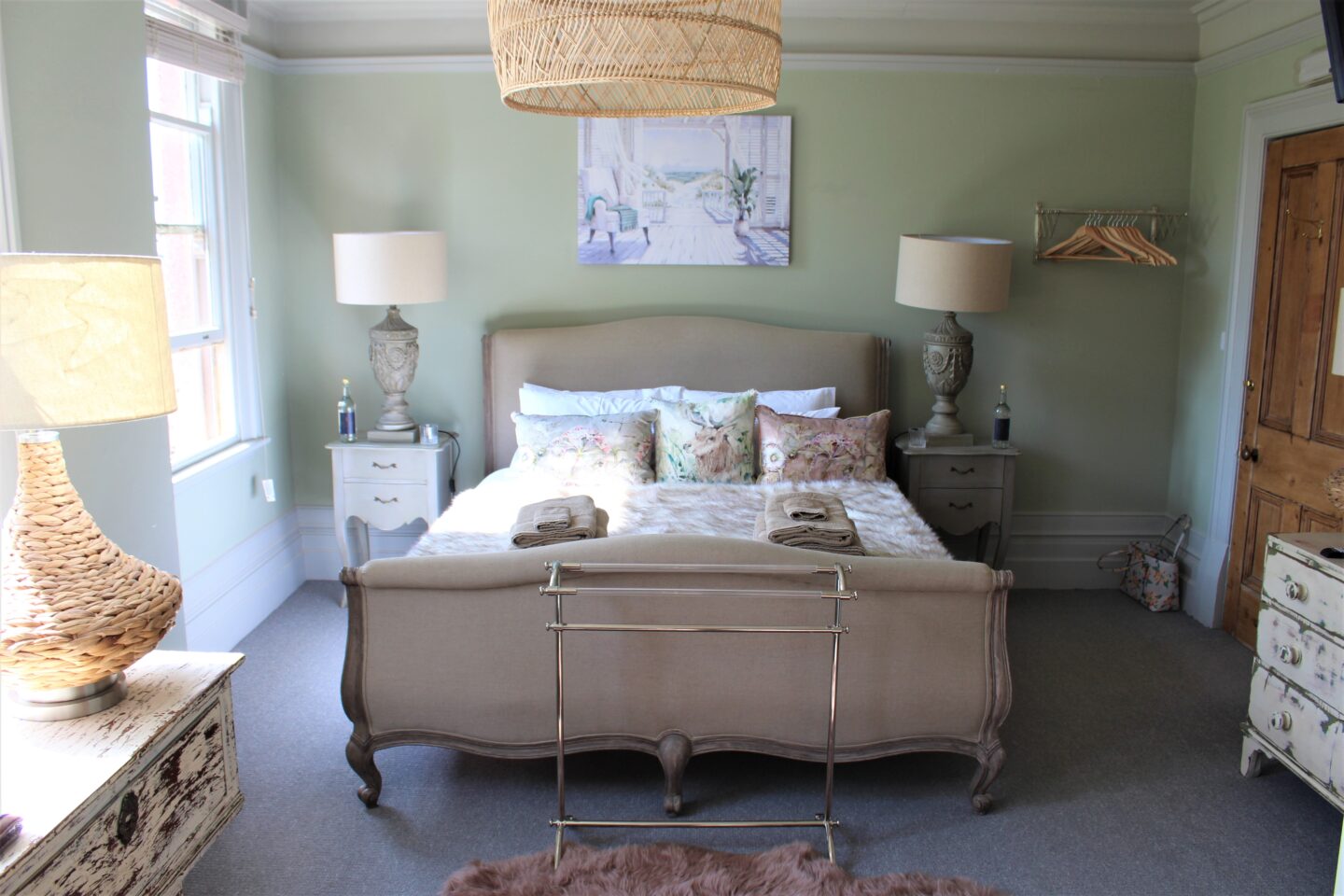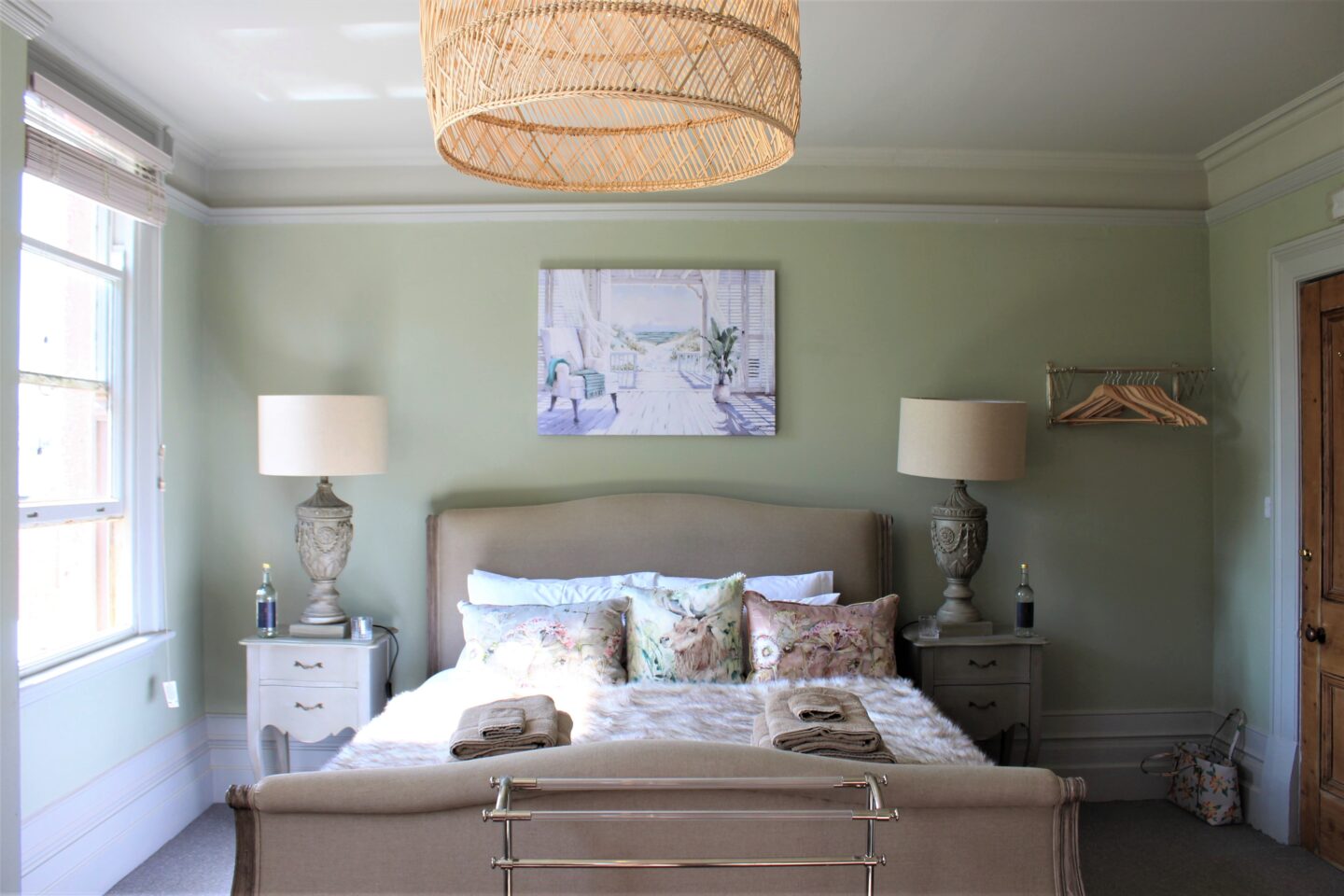 A matching pair of bedside tables with ornate lamps had complementary water in reusable glass bottles.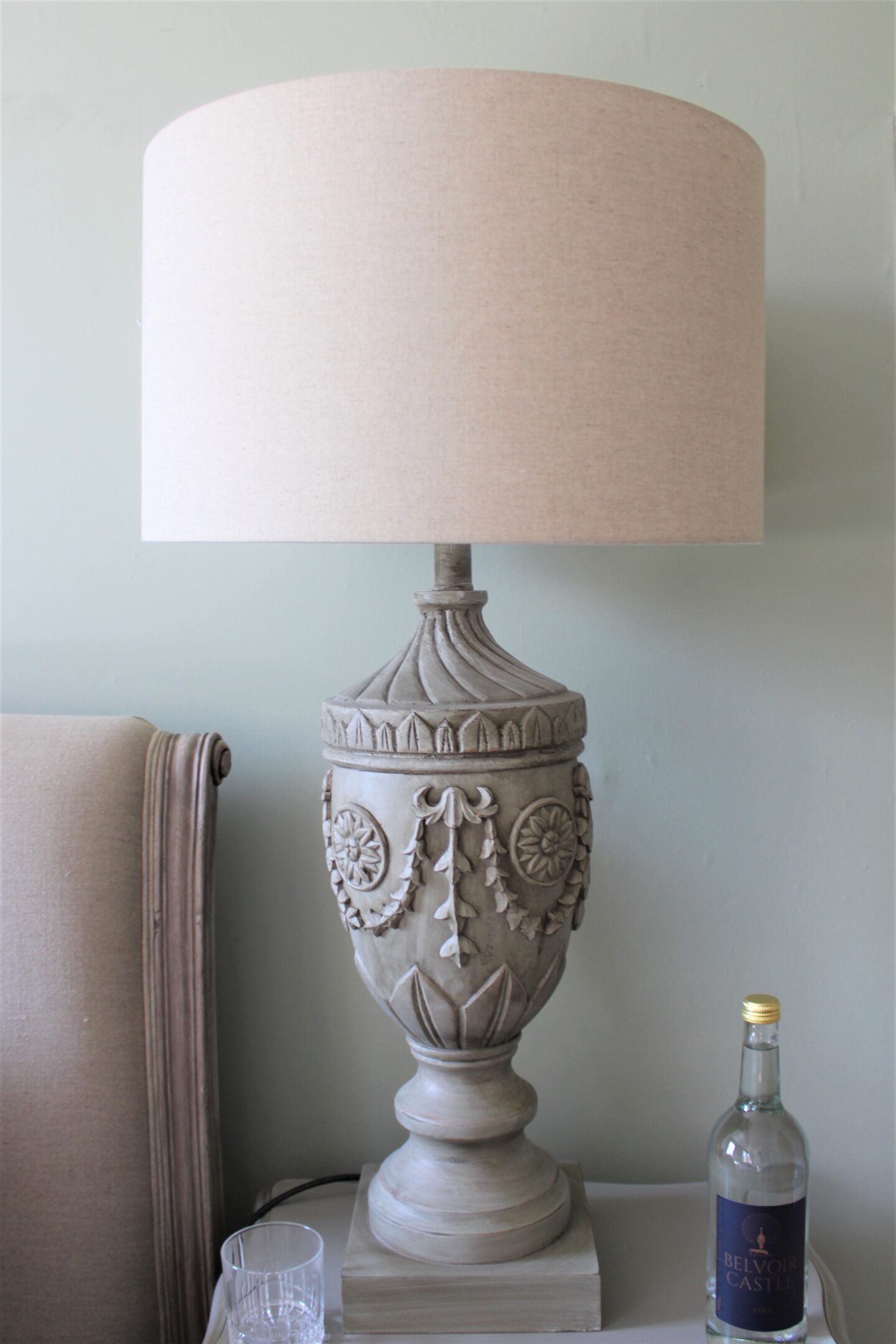 There was a seating area with two tartan chairs, perfect for relaxing in, which was what this stay was all about for Mr B and I.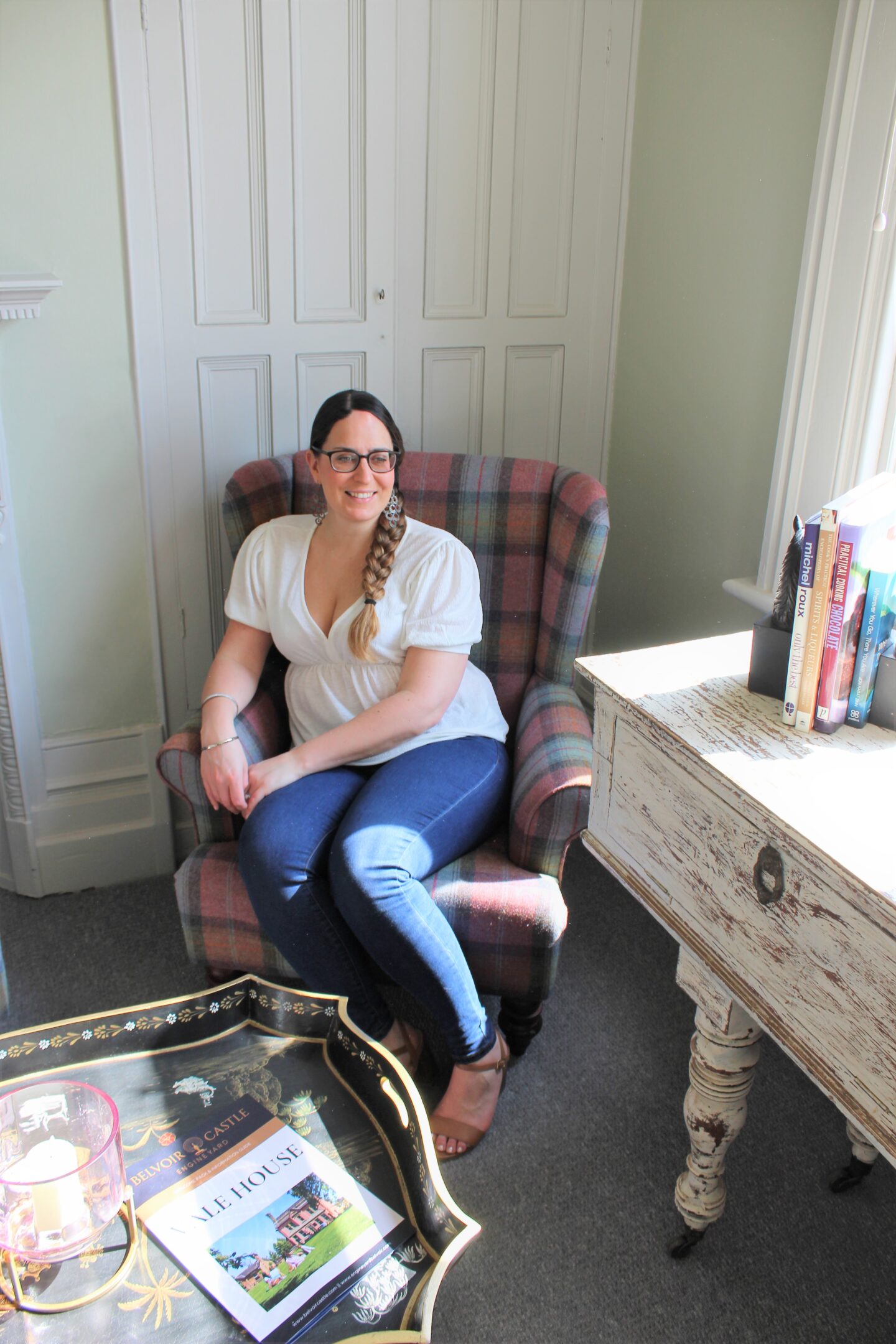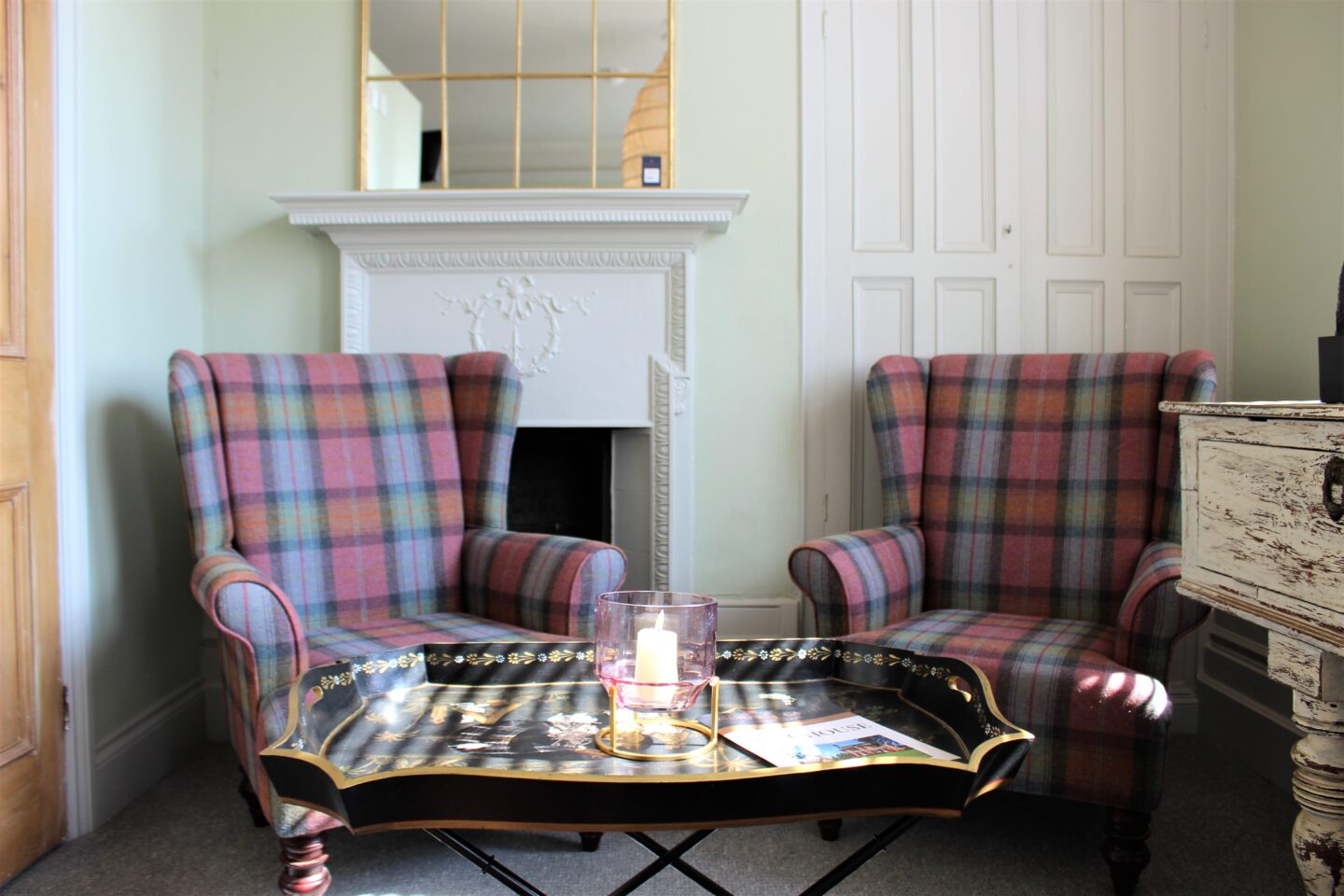 The bathroom, decorated with fabulous tiles, had a lovely shower which had great water pressure and hot water which I know can sometimes be an issue for older buildings.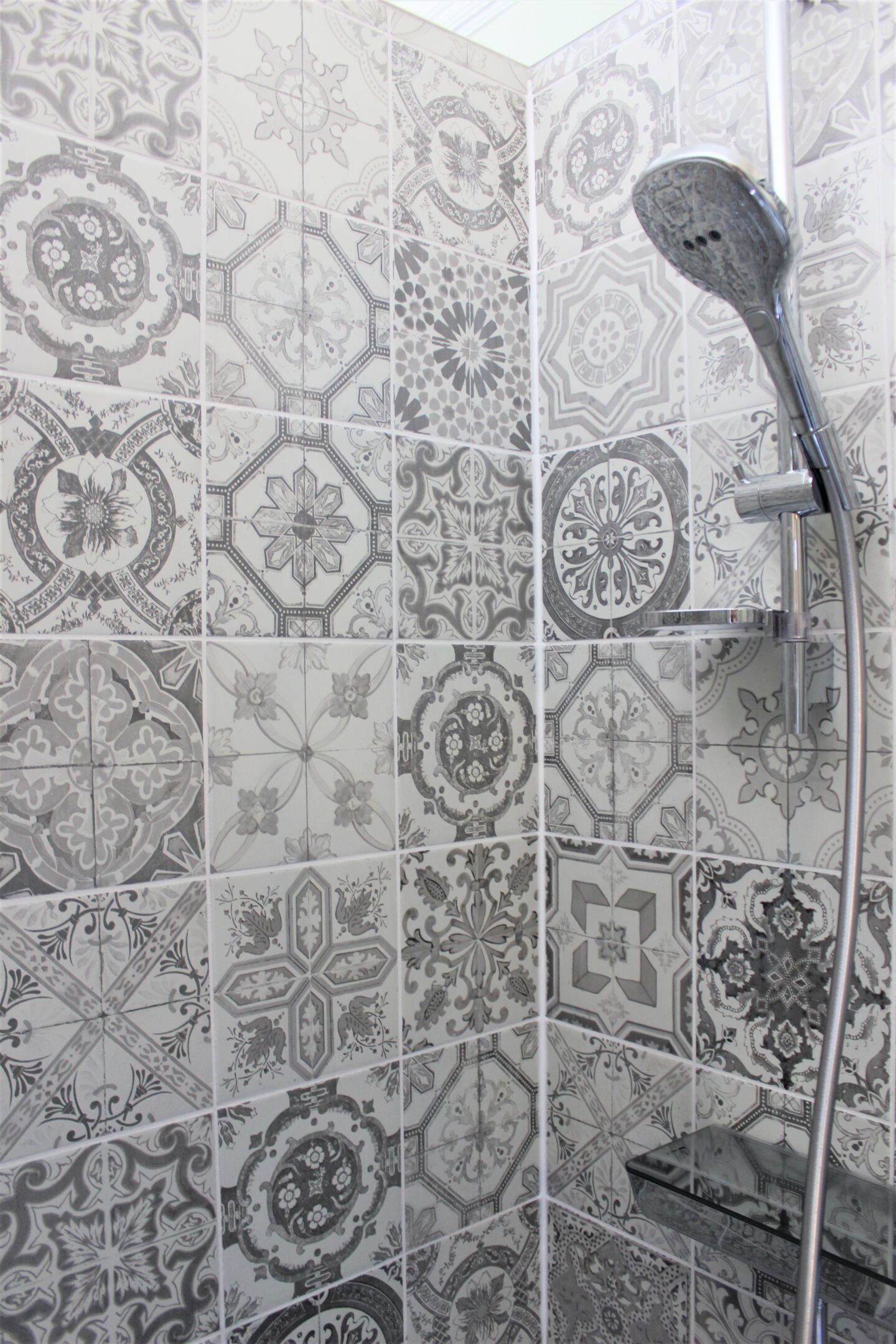 Toiletries were by Taylor of London and to my delight you are provided with two sets. I often (always!) say how one set of those small toiletries is never enough!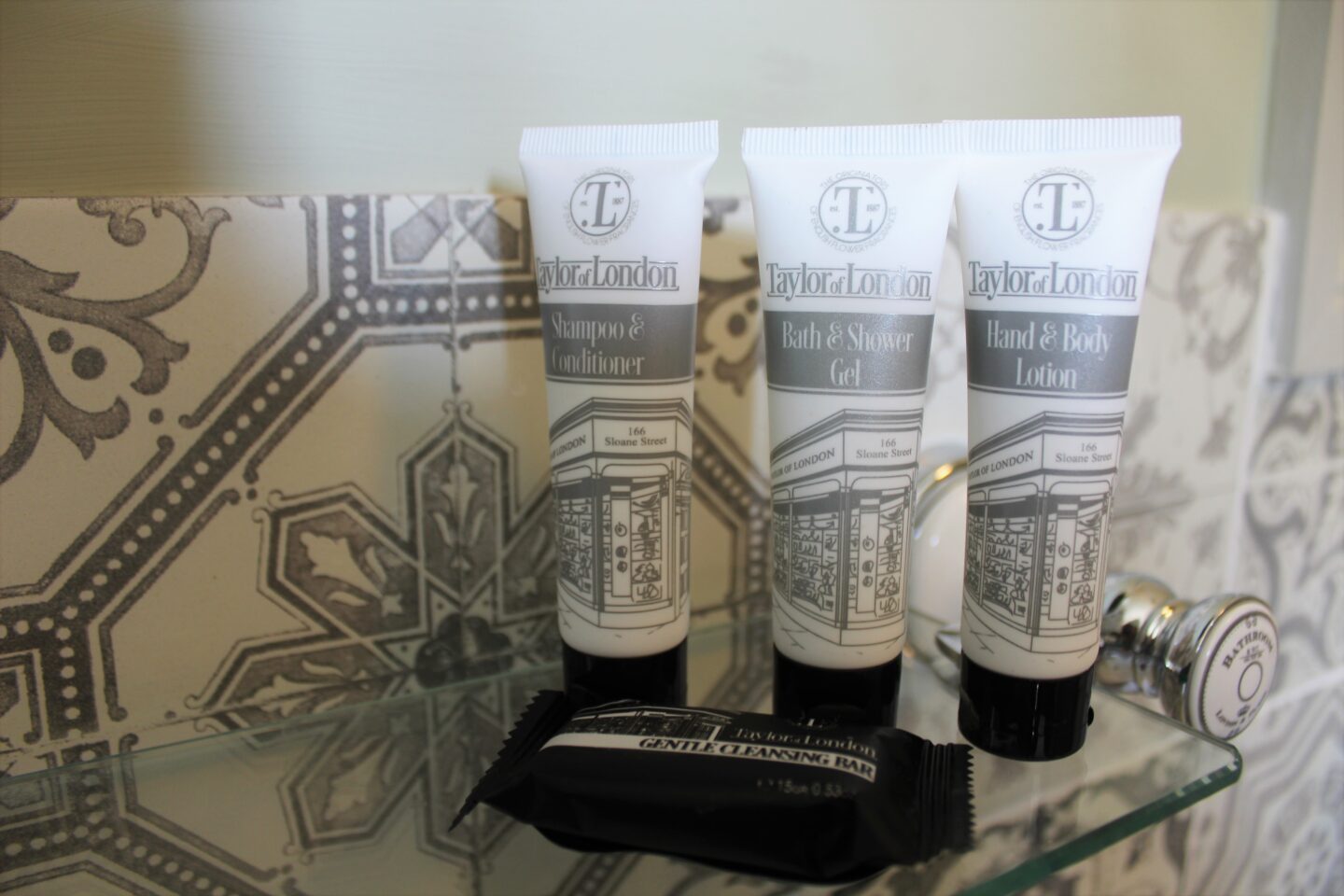 Another wonderful feature to the room were the lovely big windows. They were flooding the room with natural light and had beautiful views over the terrace and the greenery outside.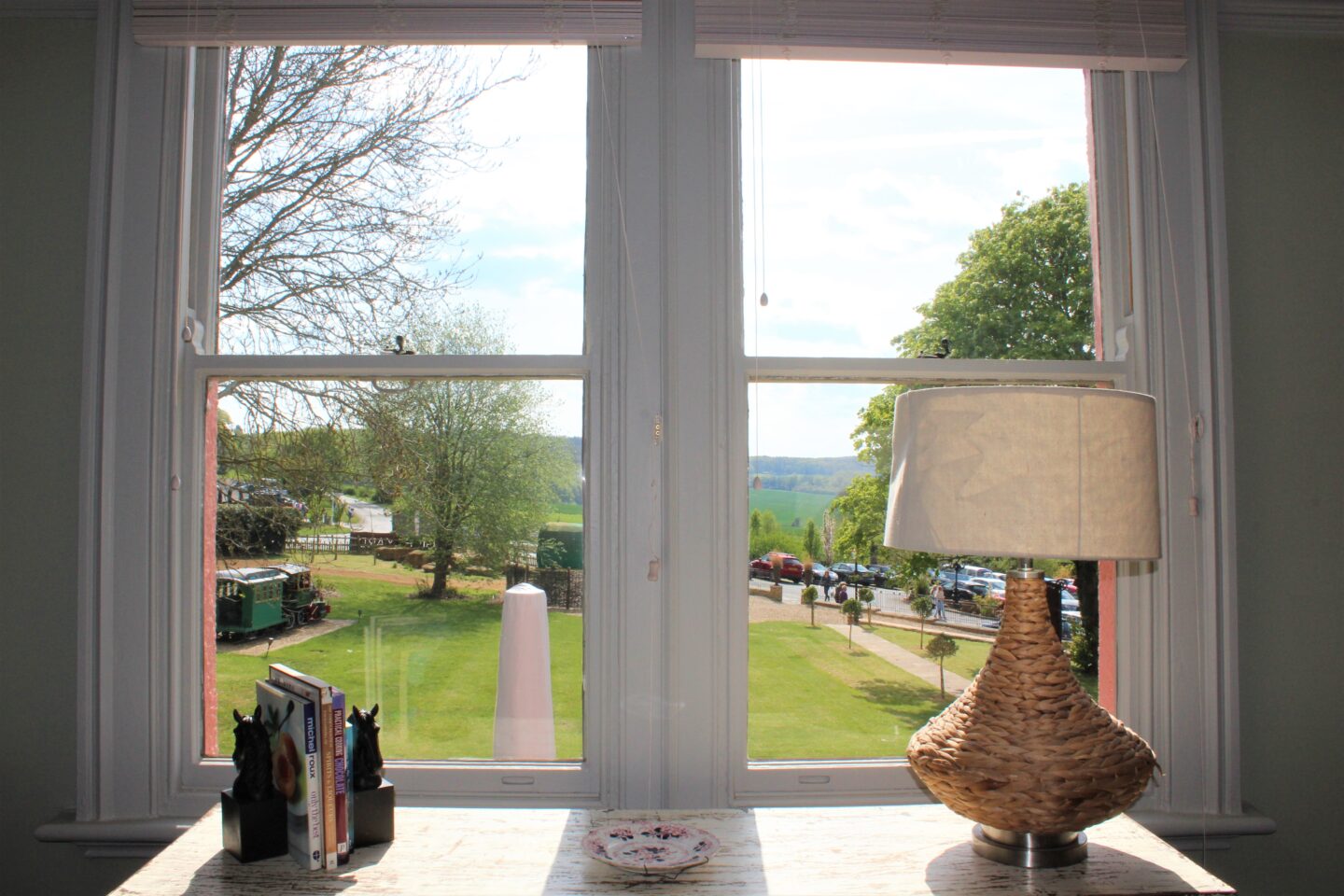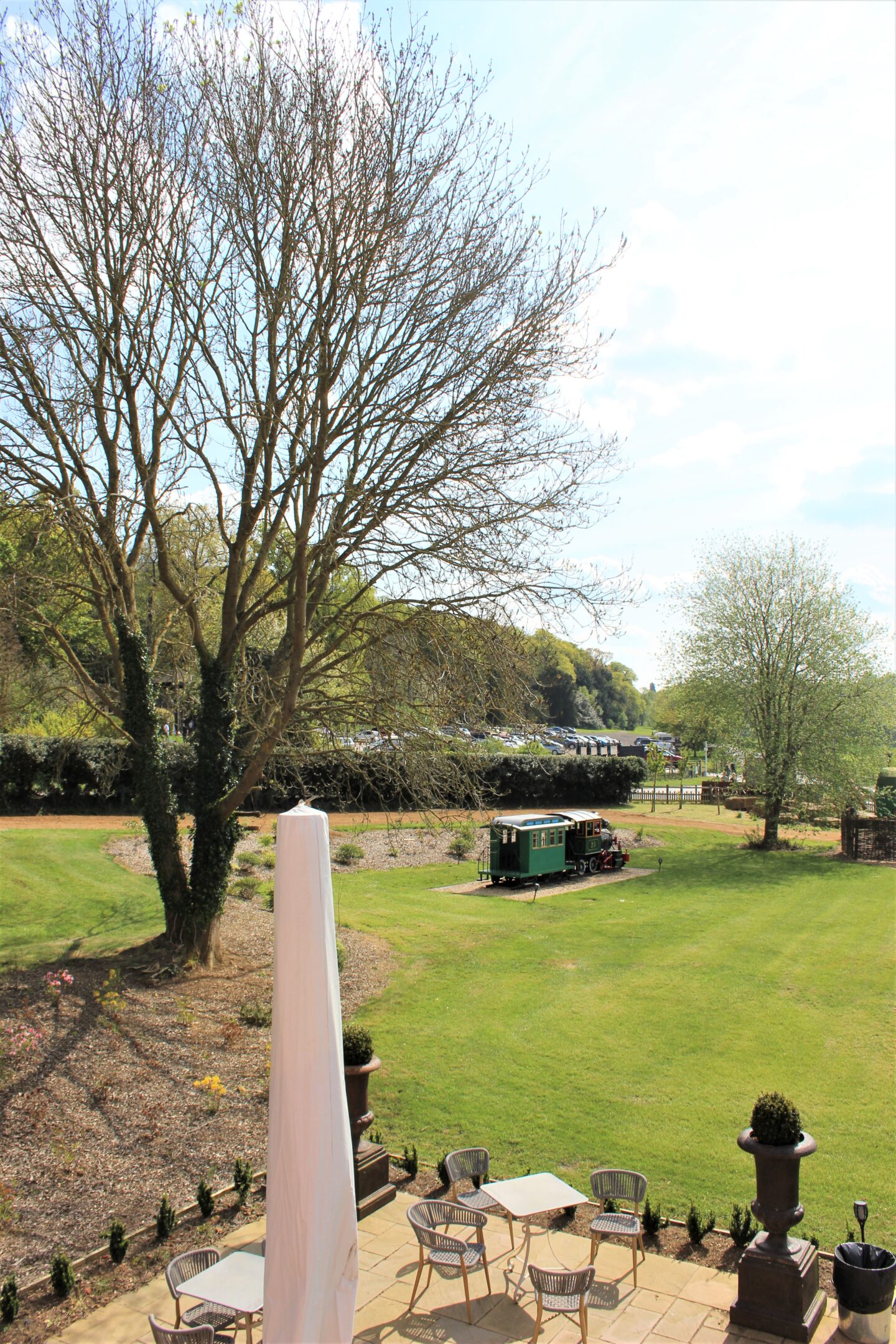 Other extras included in the room are soft robes, free wifi, a fridge and tea and coffee making facilities.
As the sun was shining, it only seemed right to sit out and enjoy the terrace which is exclusive for Vale House guests. Sitting back with the sun shining down on us enjoying a nice glass of bubbles whilst we watched the world go by, we both felt utterly relaxed.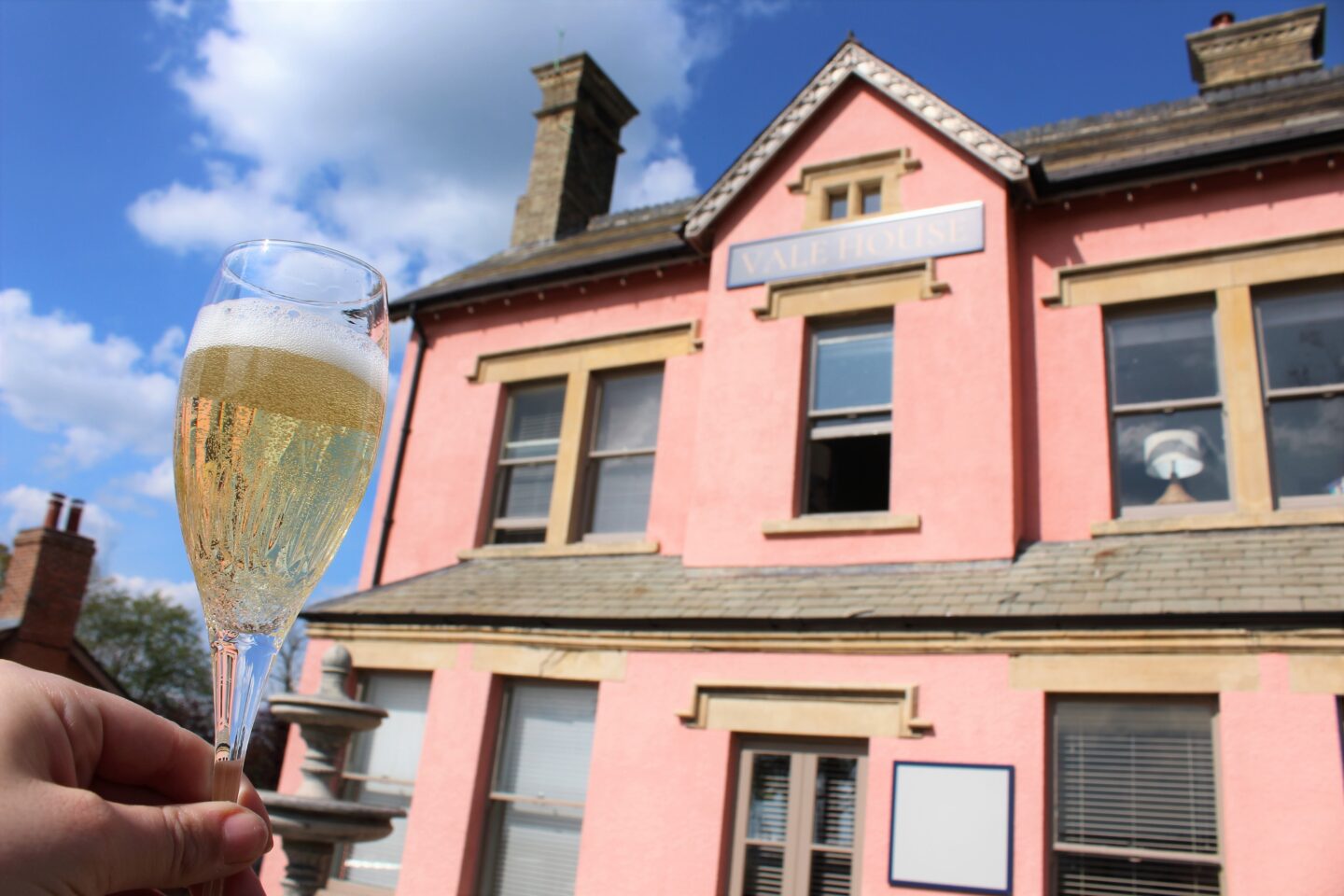 After an extremely relaxing afternoon we took the few steps from Vale House down to the Engine Yard to enjoy some wood-fired pizzas.
There is an art to making a great pizza (Mr B and I know, we have eaten, many, many pizzas in our time) and it is safe to say The Engine Yard have mastered the art! Perfectly thin, stone-baked with just the right amount of topping, delicious!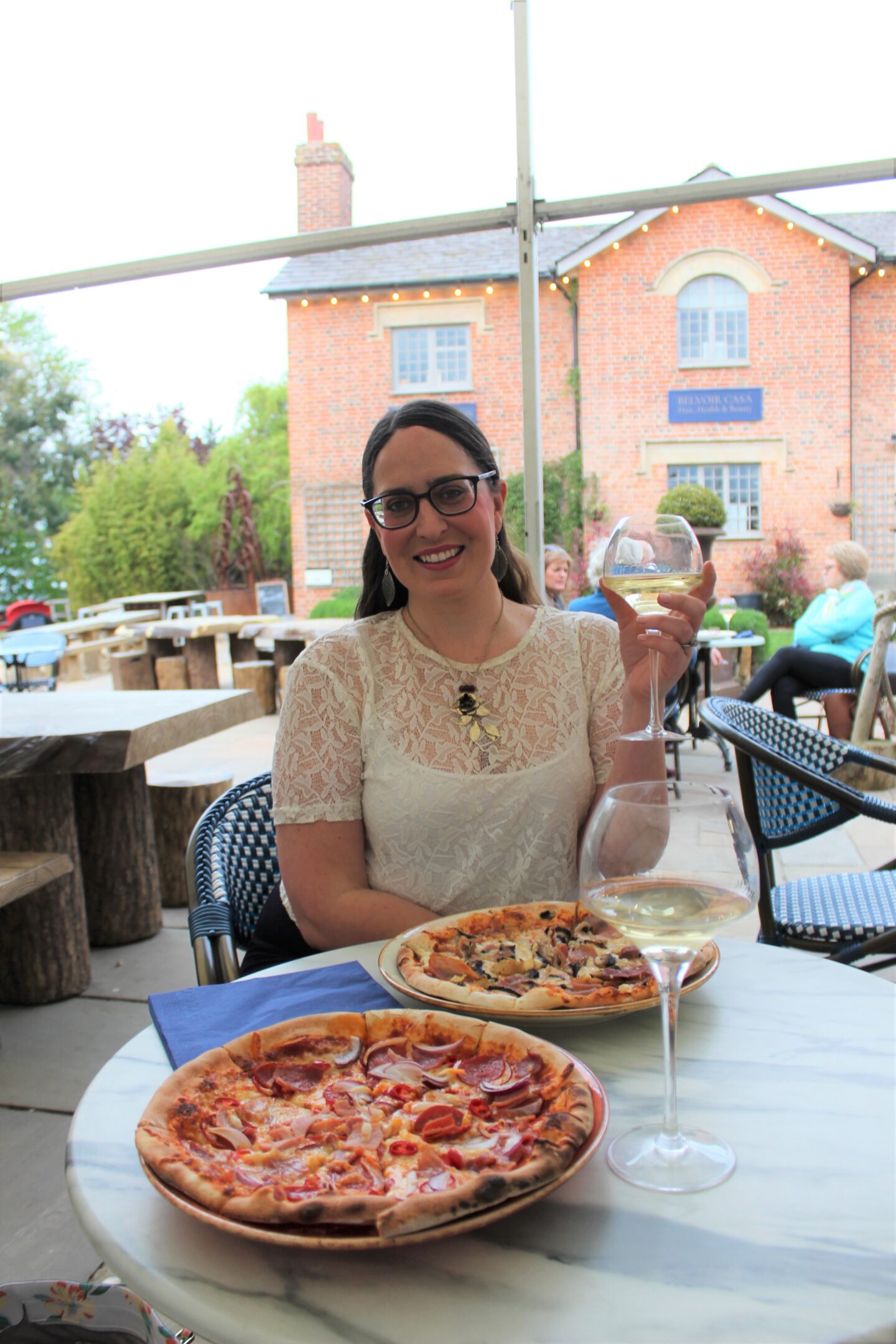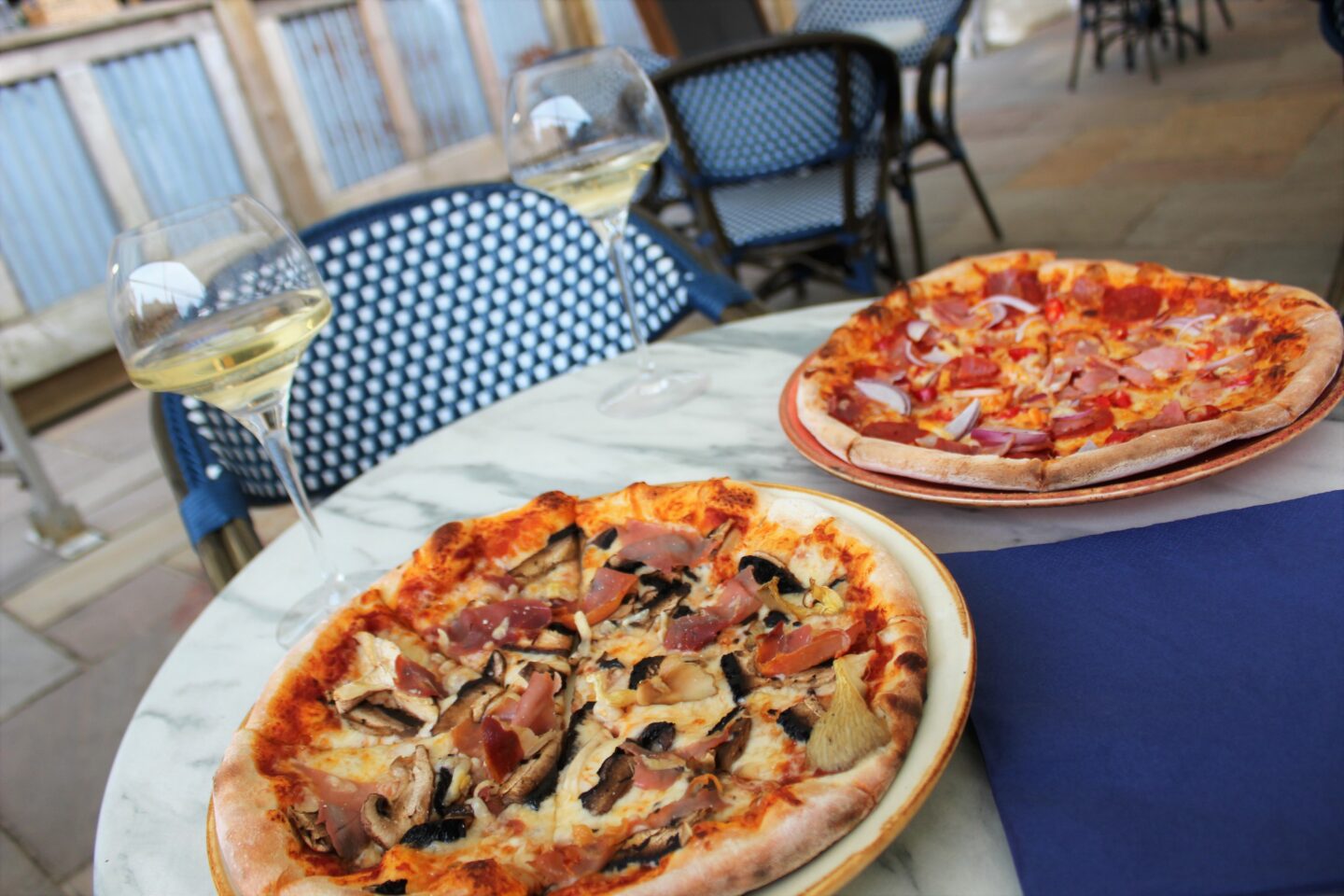 After our pizzas we made another very short stroll down to the Balloon Bar. This fun and quirky bar is just stunning inside, it really has to be seen in person to do it justice.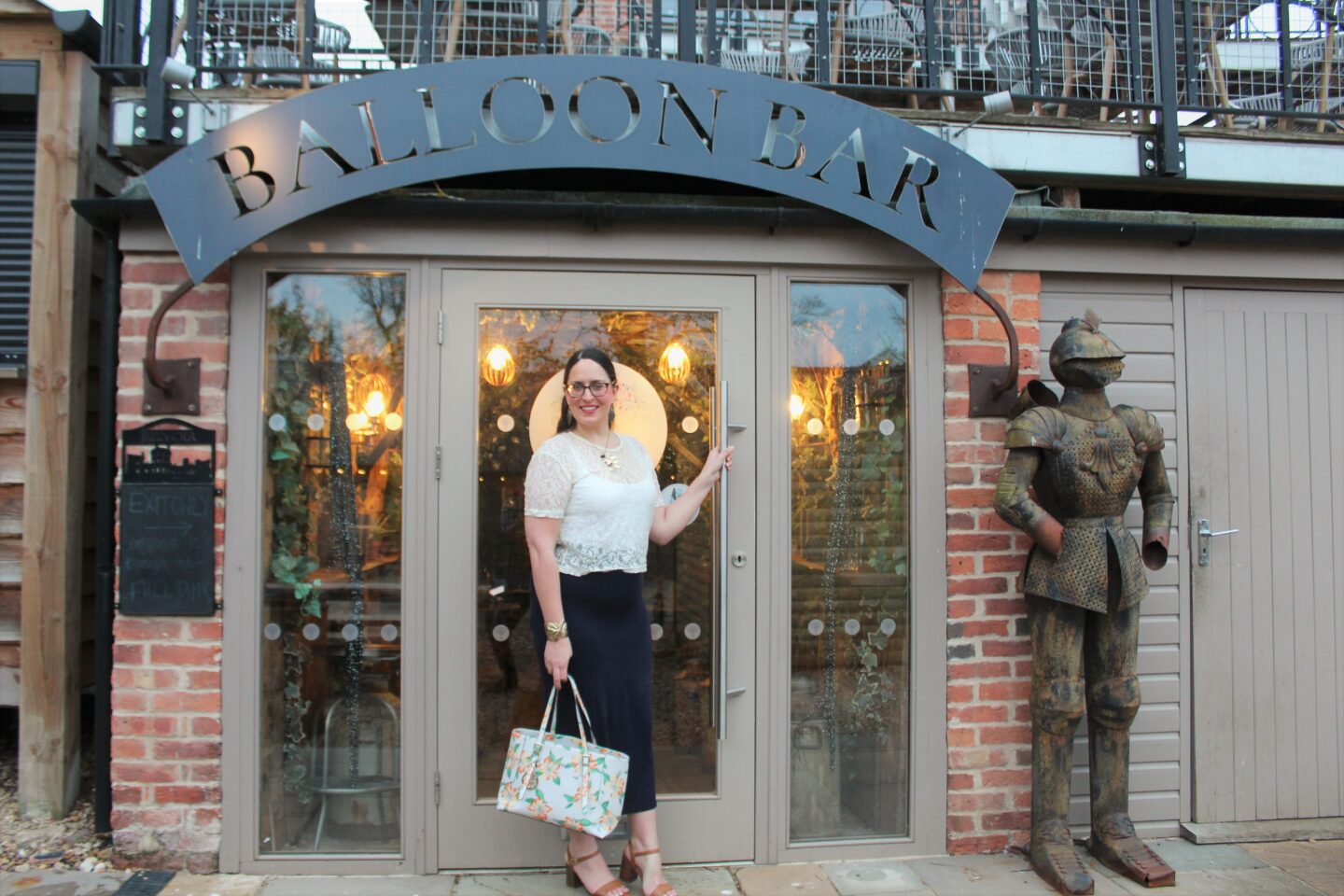 Shortly after ordering, our well-made cocktails of an espresso martini and cosmopolitan were bought to our table.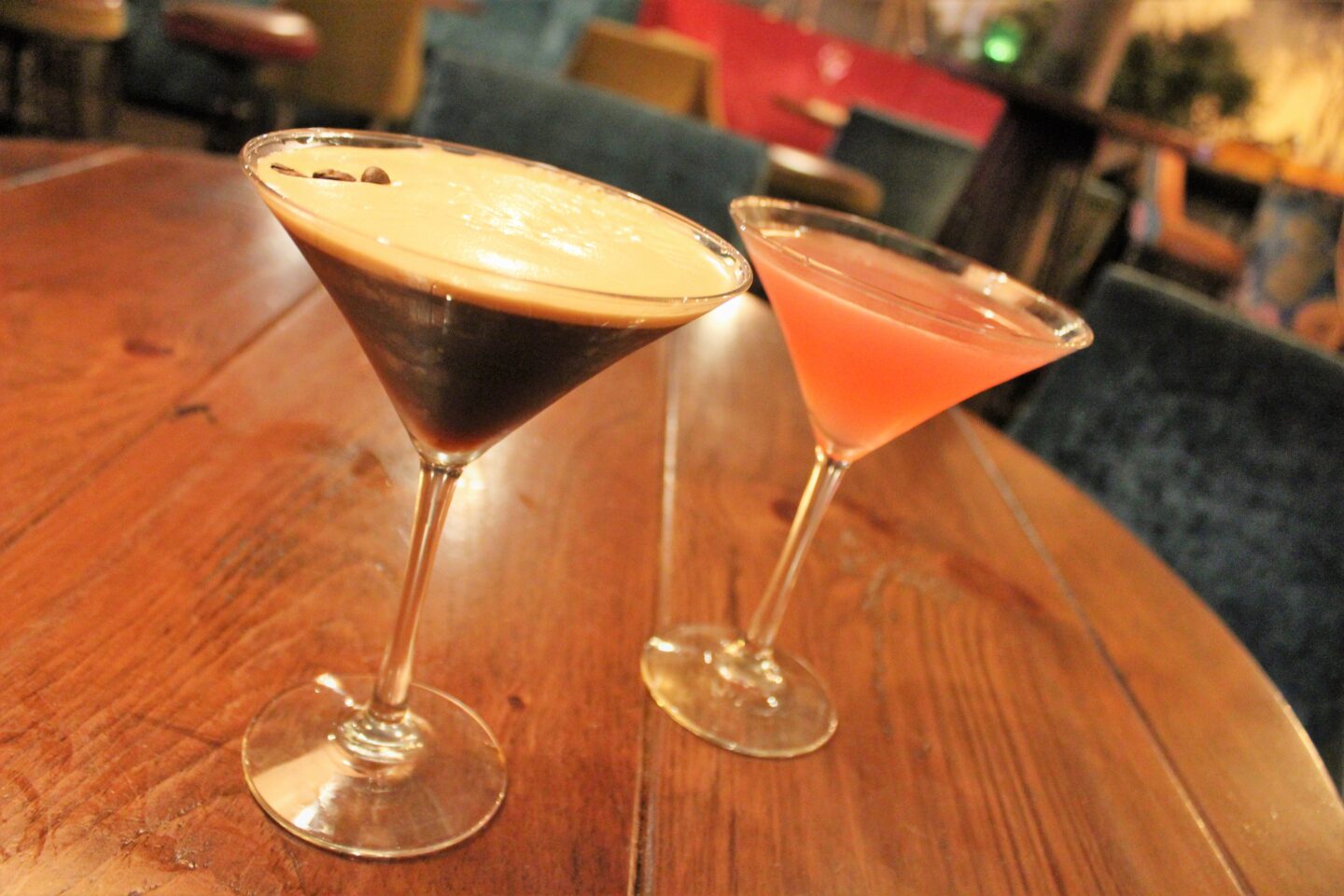 After a very peaceful and relaxing night's sleep we woke up to the sound of chirping birds and enjoyed a coffee in our oh-so comfy bed.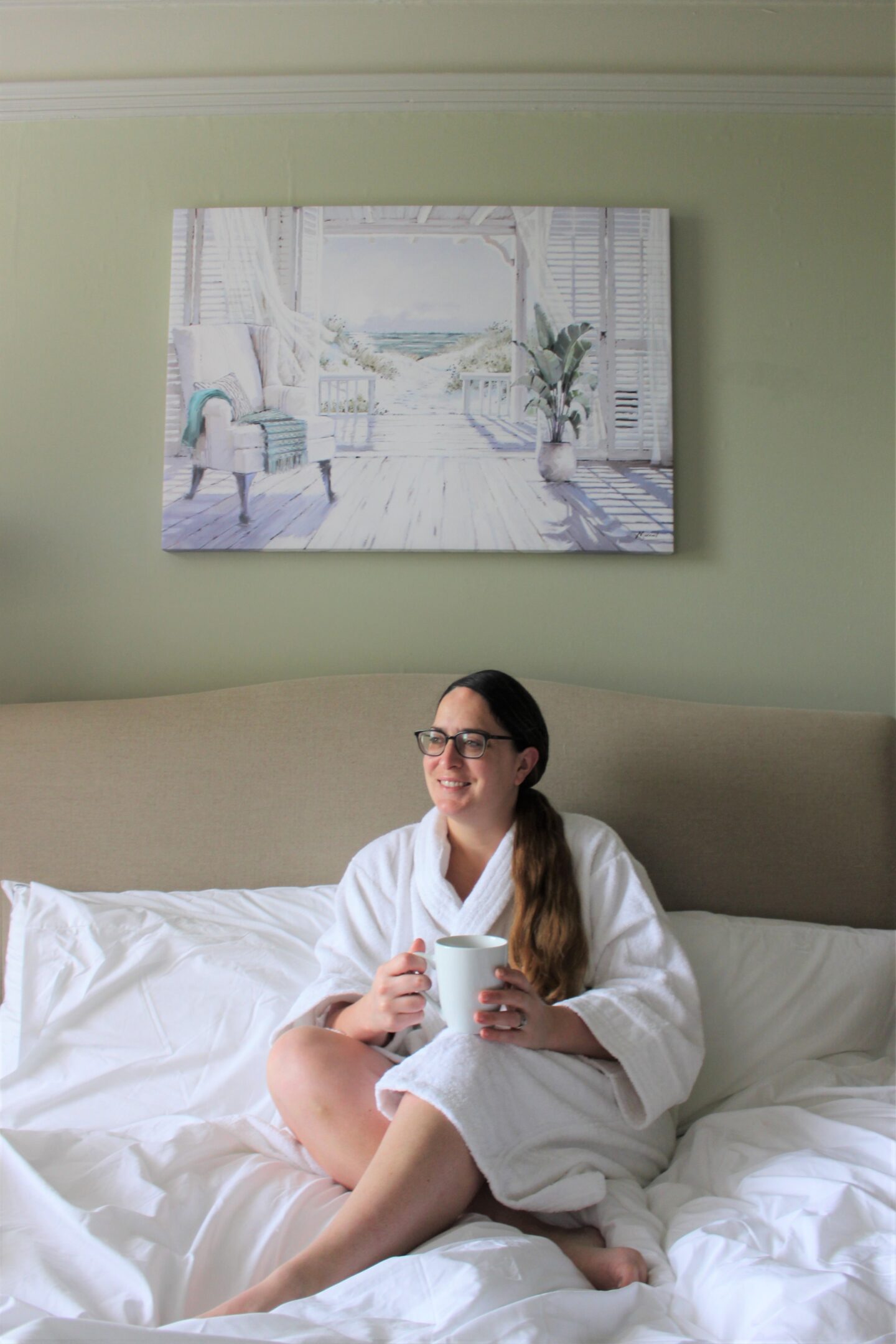 The joy of staying at Vale House for us was the utter relaxation, we had everything we needed just steps away. Of course, you can venture further afield if you wish – details of things to do in the local area are provided to you before your arrival. And if you take the opportunity to explore the stunning Belvoir Castle during your stay you get 25 per cent off the entrance fee through your stay at Vale House.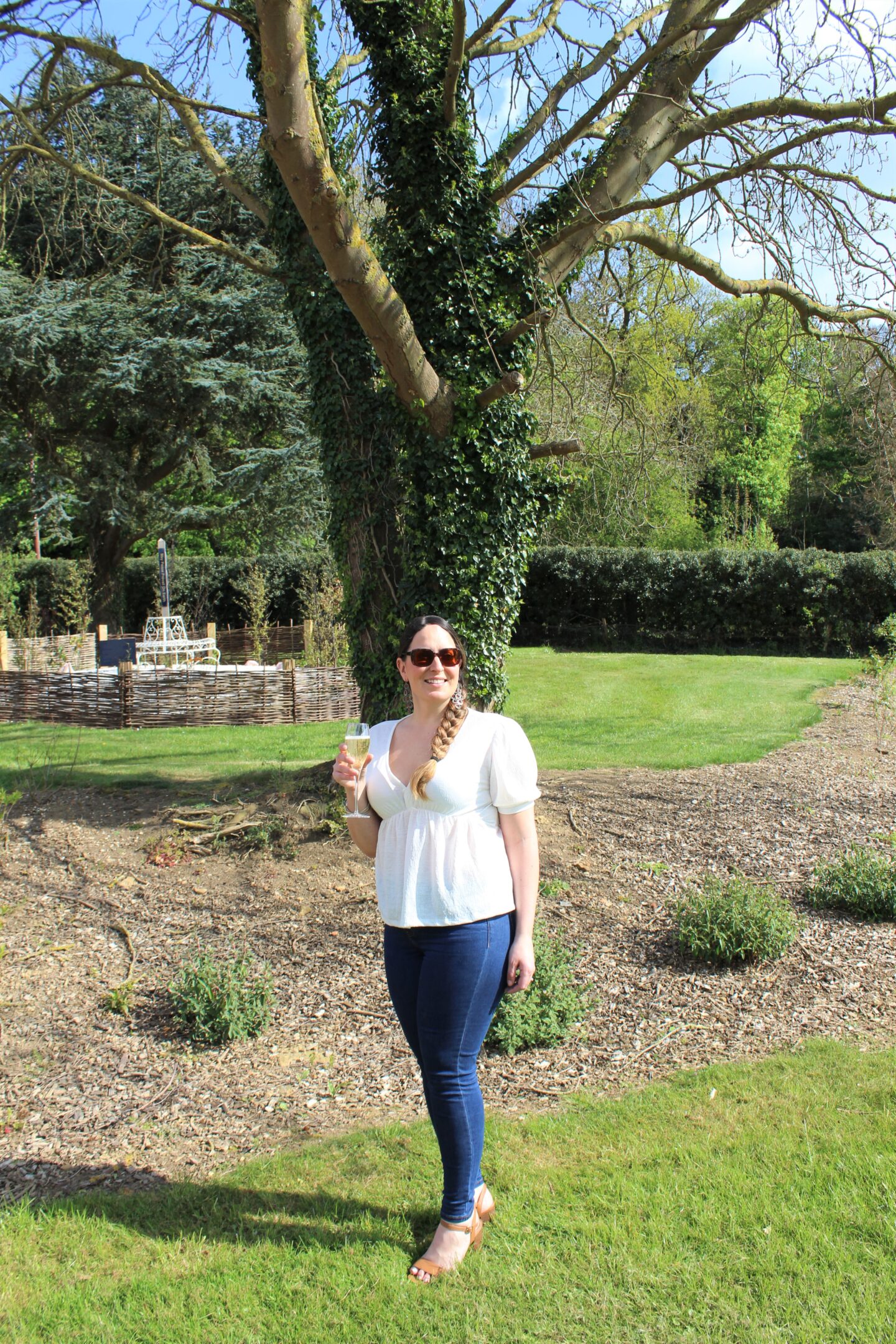 Before we checked in we explored the wonderful shops at The Engine Yard, treating ourselves to some local homemade treats. From The Country Victualler, I highly recommend the sausage rolls, scotch eggs and the chicken and mushroom pie! We stocked up on wonderful loose leaf tea from Cherizena, homemade chocolates from Cocoa Amore and from Jorge Artisan Foods we purchased some chutneys, pate and sweet chilli jam.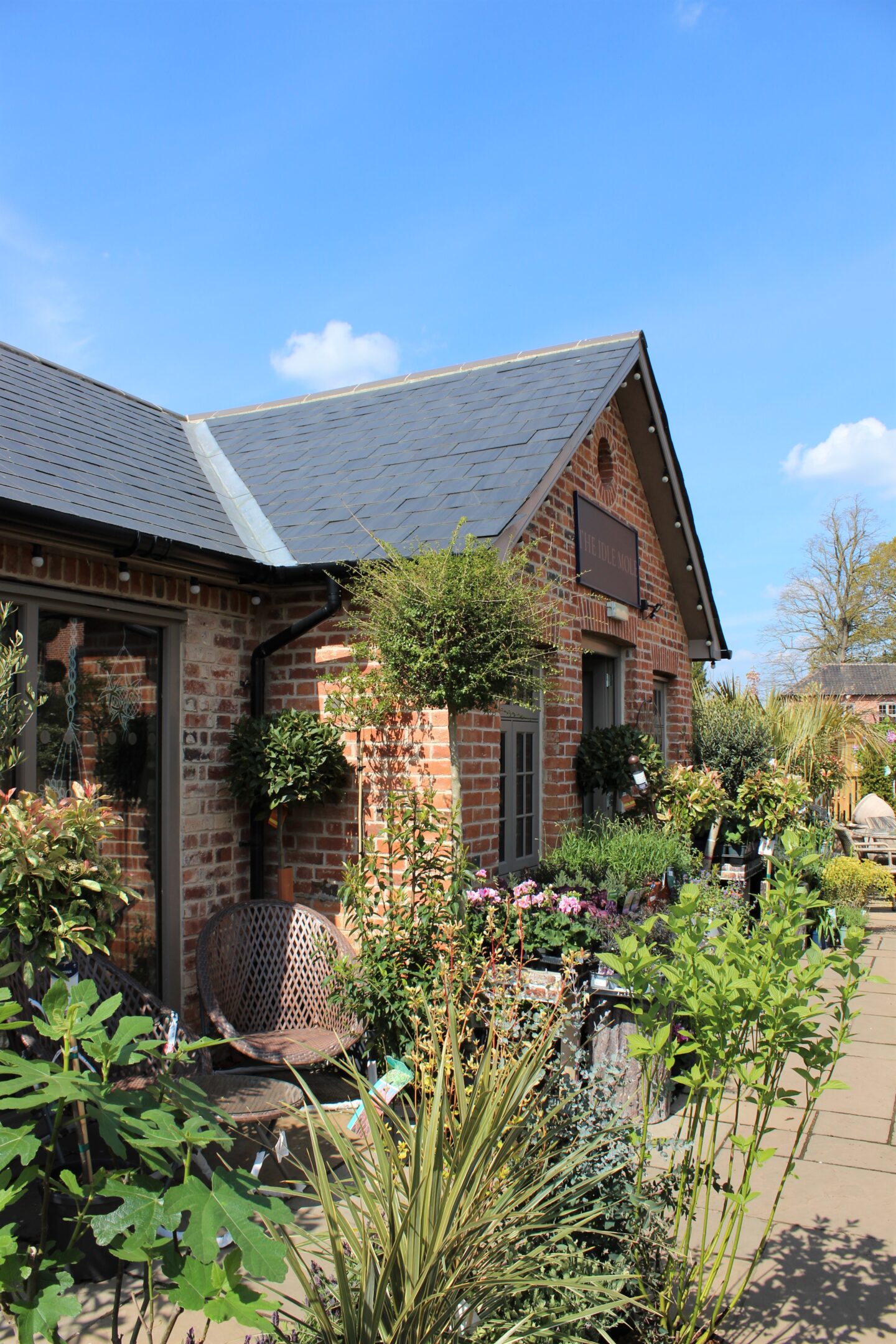 Another new gem which is located inside Vale House is The Duchess Parlour. This beautifully vibrant room is serving seasonal salads and a delectable sounding afternoon tea.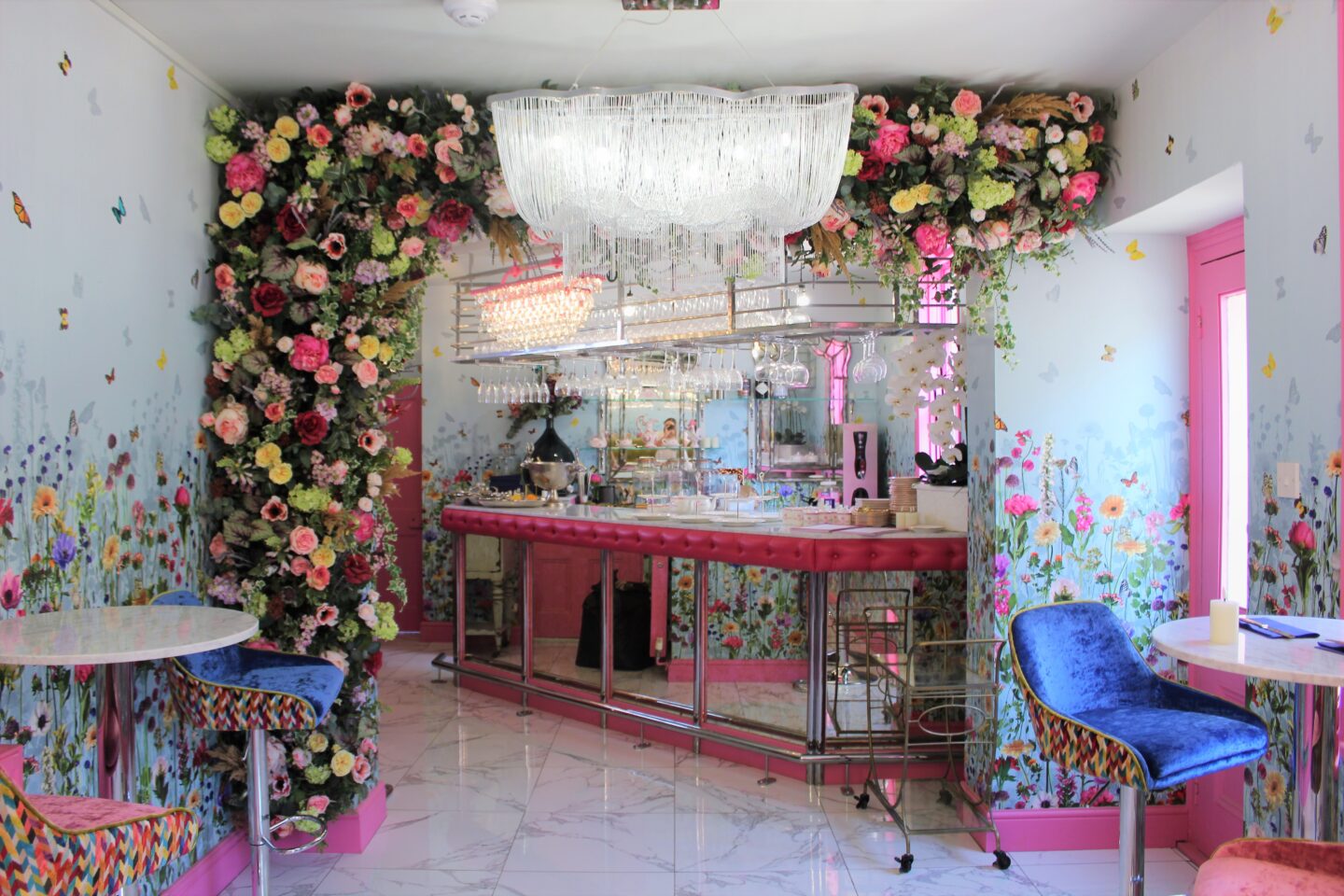 They are also offering something a little more unique, you can book in to enjoy canapes and bubbles or the Plat des fruits de mer. I love that they are offering something a bit fun and a twist on the traditional menu. I can most definitely picture myself enjoying the beautiful surroundings sipping on a crisp class of Nyetimber and enjoying some of the treats on offer.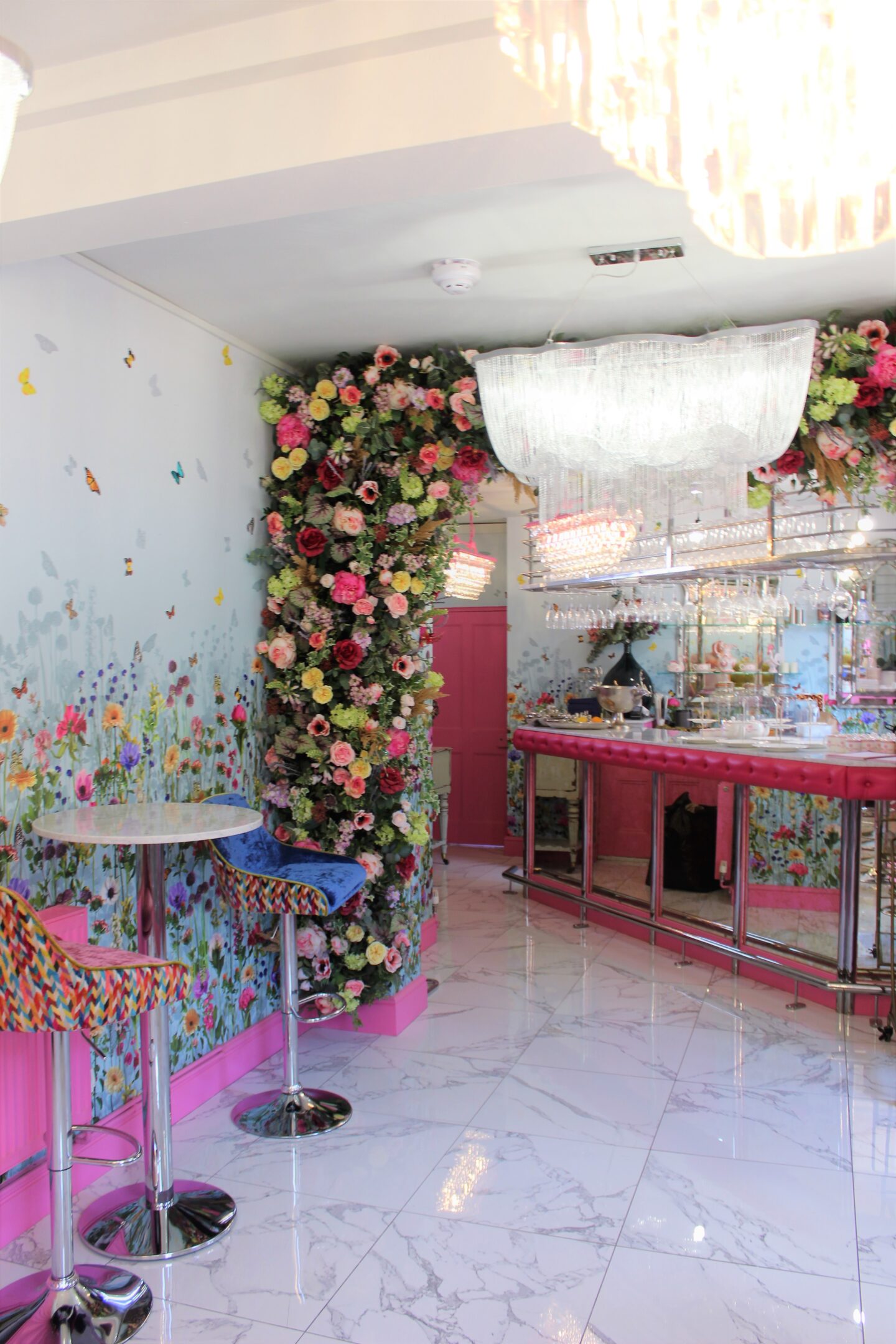 But whether eating and drinking, or enjoying a spot of retail therapy or the many walks around The Engine Yard, or if you opt to explore the stunning Belvoir Castle, when staying at Vale House one thing you are guaranteed is a touch of luxury, individual rooms with character and charm all set in a very special and very beautiful location.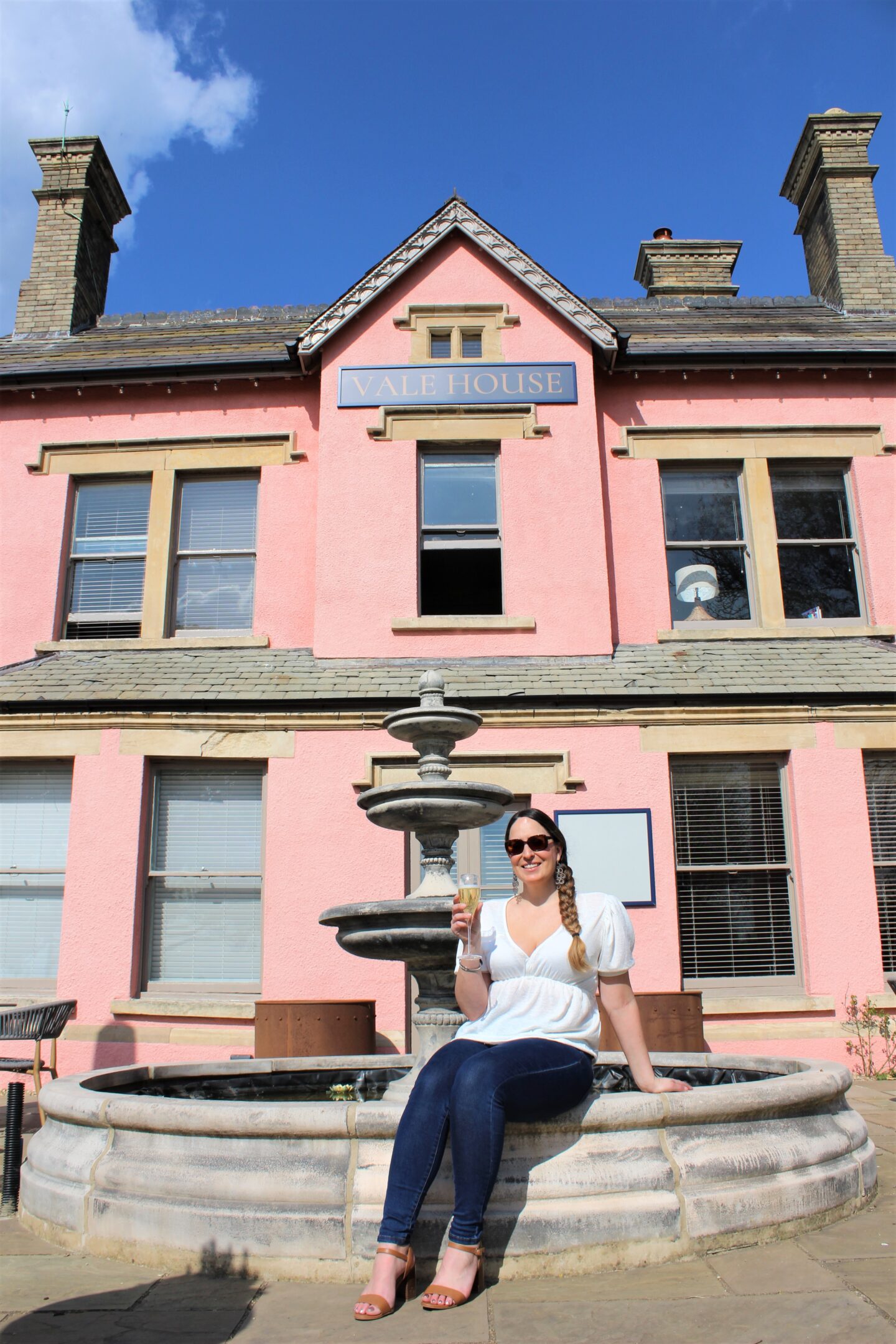 My accommodation was complimentary but as always all opinions are my own and honest.
https://belvoirestateholidays.com/vale-house/