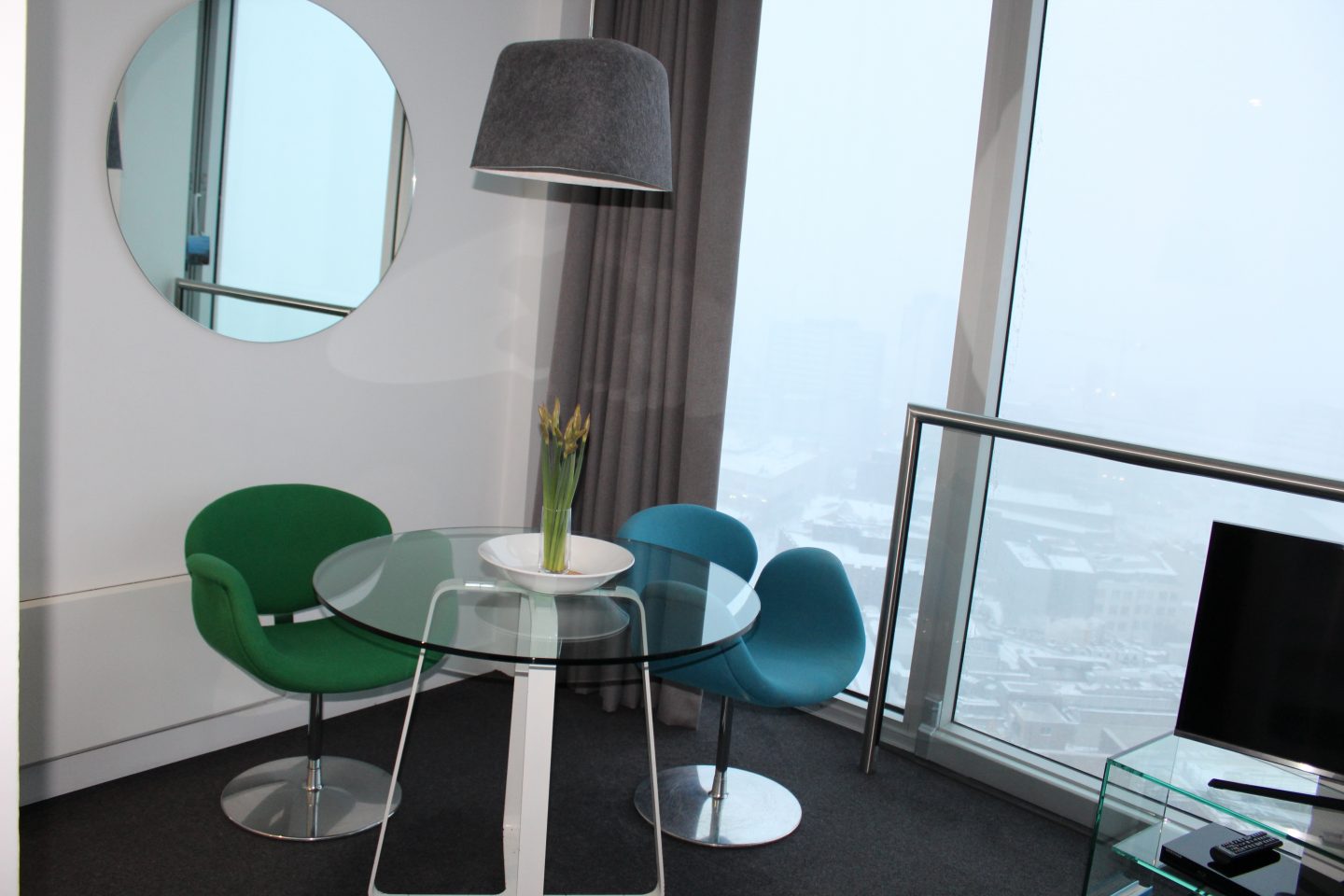 Staying Cool: 4 Star Serviced Apartments
If you are a regular reader of my blog you will already know that location is very important to Mr B and I when looking for accommodation. Staying Cool apartments are located in the Rotunda which is a high-rise building in the centre of Birmingham and even better than that, its neighbour is the Bullring shopping centre! We visited lots of bars and restaurants during our stay and all were just a short walk which made it ideal to keep popping back to our apartment to get changed and freshened up (or to drop off the shopping bags!).
Are you even a tourist in Birmingham if you don't have a picture with the Bull?
We arrived on a very snowy Friday afternoon, swiftly checked in by the friendly front desk staff and were in the lift on our way to our apartment on the 18th floor before we knew it! When we first walked in we were immediately drawn to the full length windows, which you could slide open to make the most of the views! Even the cold weather outside couldn't stop us from taking in the scenery and sounds from the fabulous city below.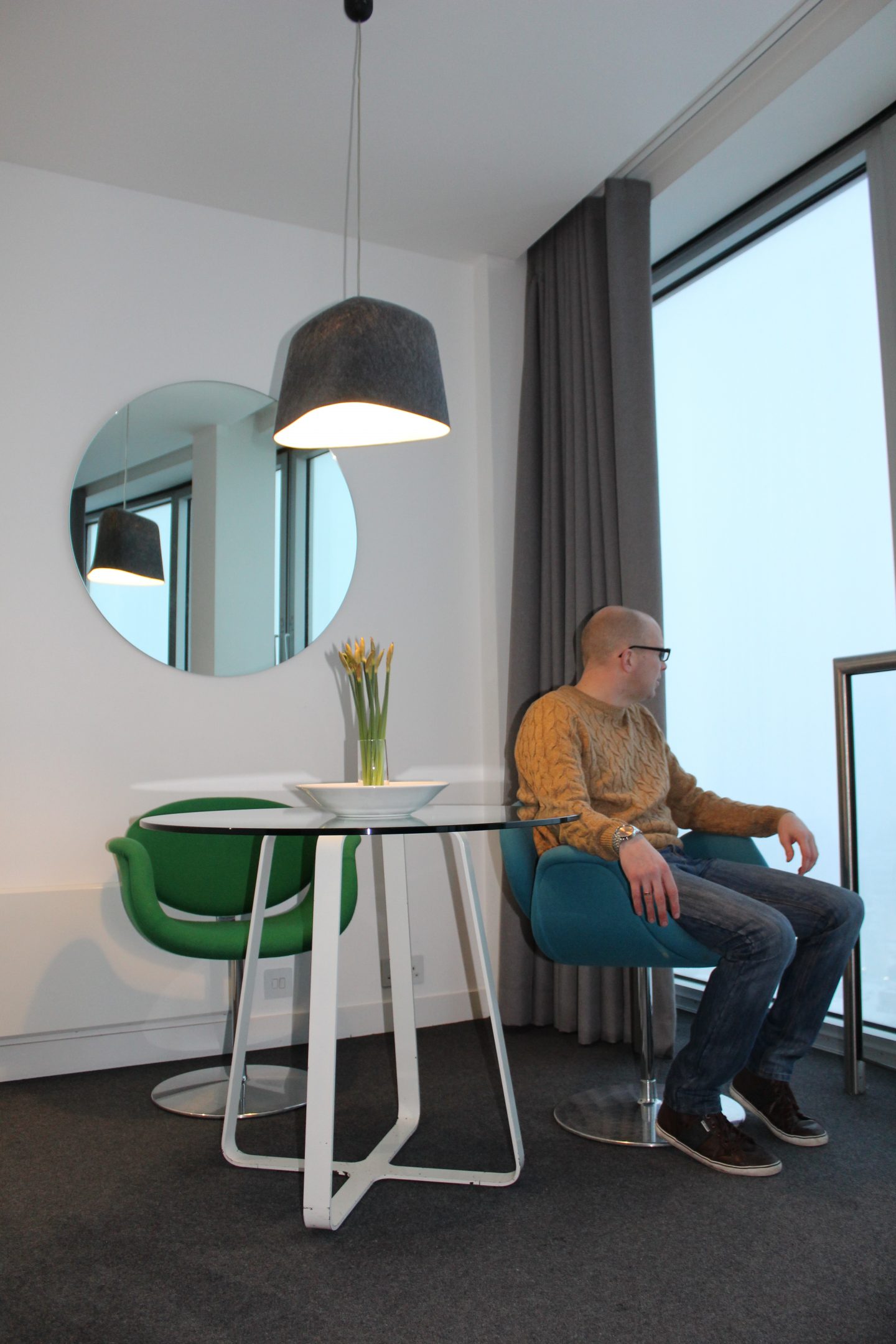 The views were fantastic and Birmingham was looking very pretty indeed covered in a thick blanket of snow.
Our open plan apartment had a living area with a table and two chairs, with a lovely fresh bunch of daffodils.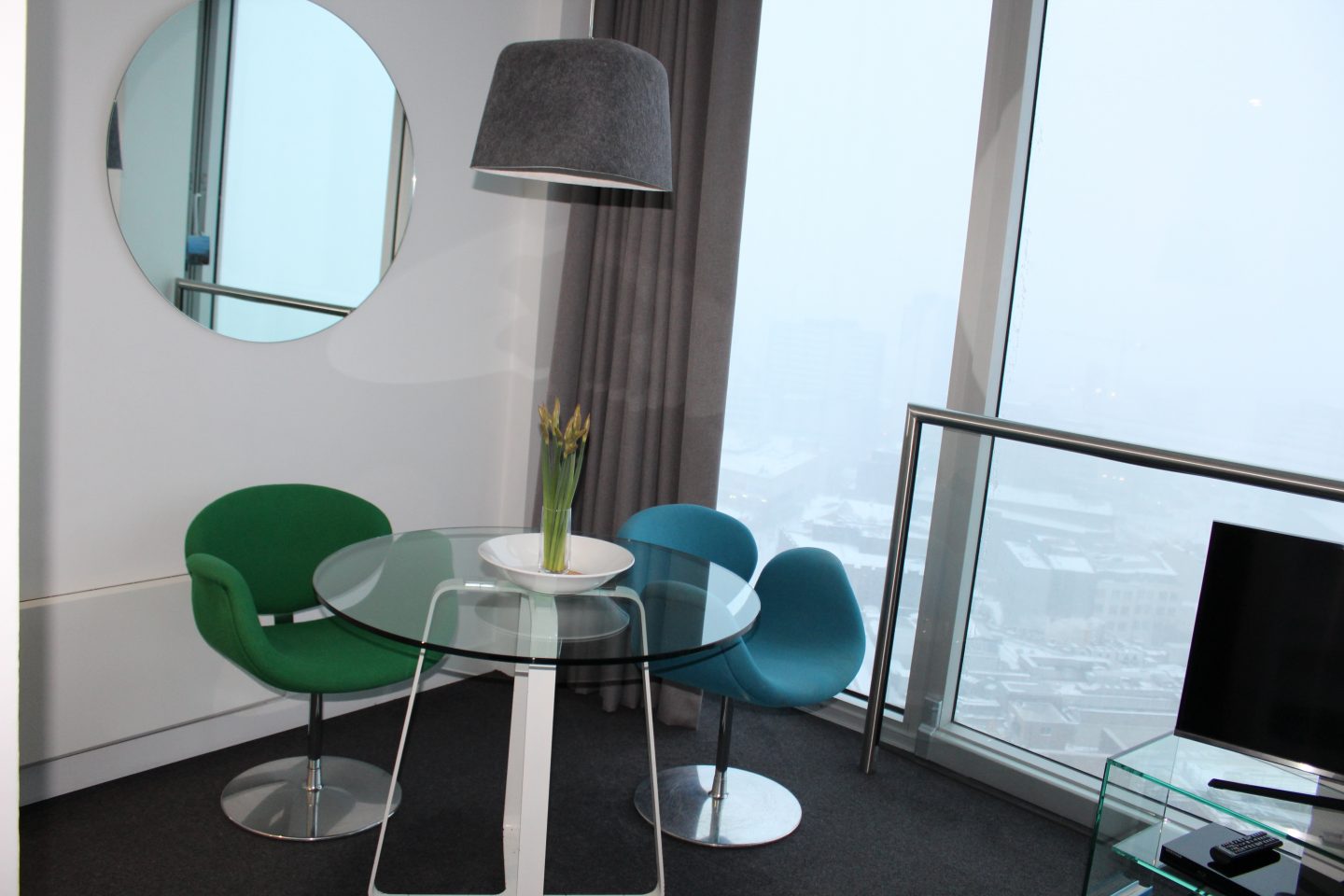 There was also a sofa which was in a perfect position to look out at the great views. I loved the pops of bright colour which were carried though our apartment from the chairs and the cushions to the art on the wall.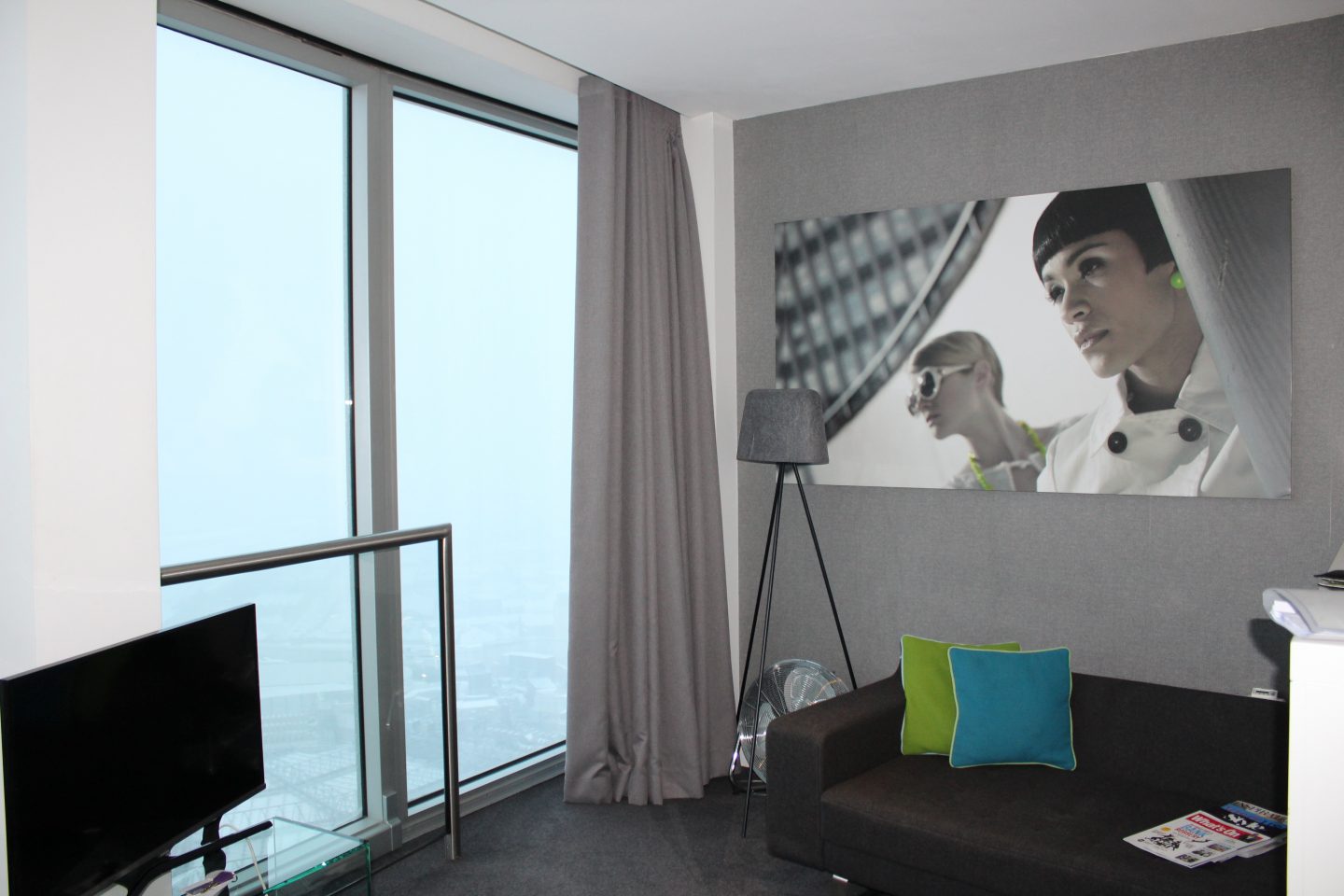 Our double bed was very comfortable and there was lots of wardrobe space to store all our clothes and empty suitcases.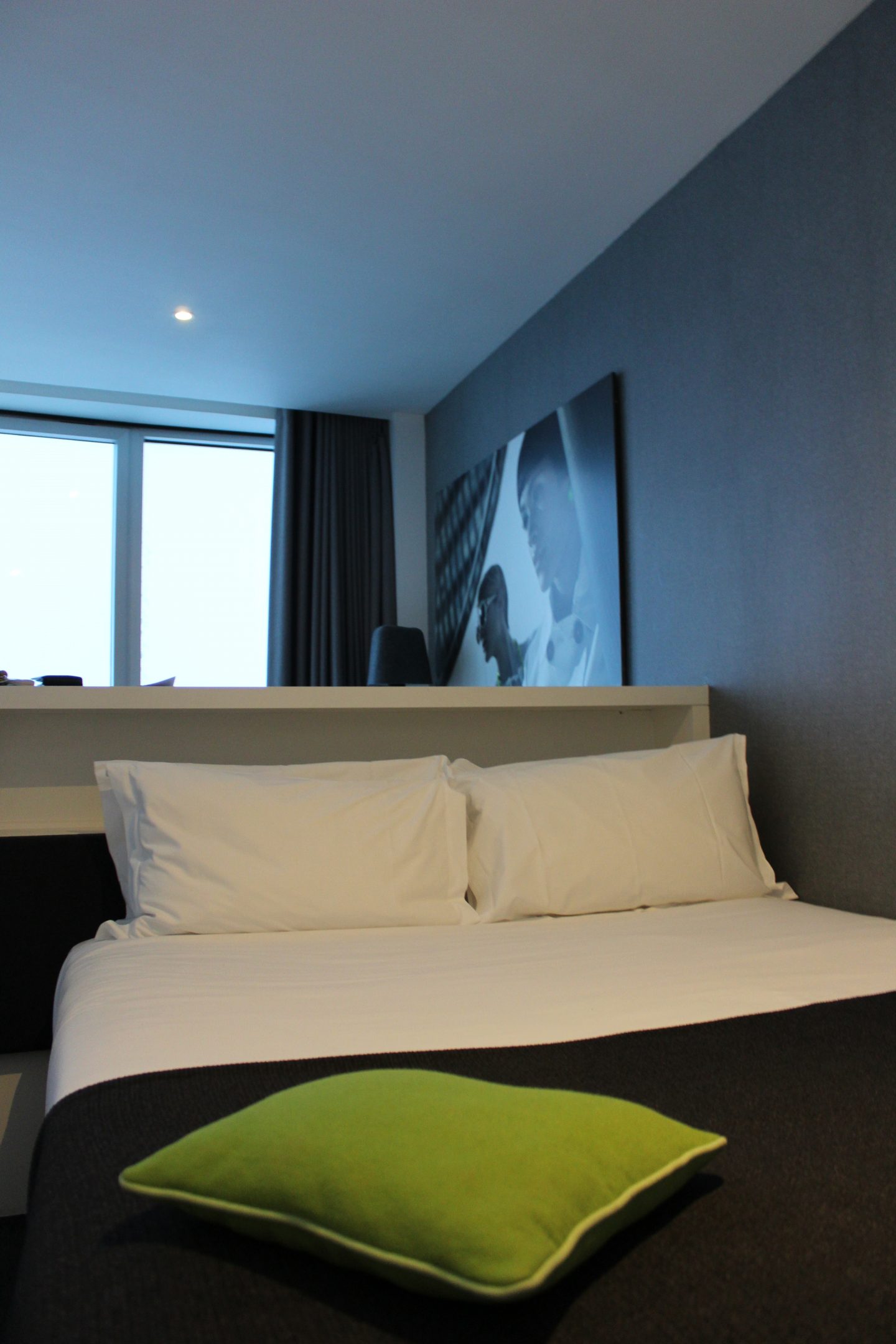 The bathroom had a lovely rainforest shower and its own full sized set of aromatherapy shampoo, conditioner and shower gel which smelt lovely. I do love full sized products . . . I have so much hair I need more than one of those small conditioners you usually get! Other extras in our room included free Wi-Fi, a full Sky TV package with movies and an I-Pod dock.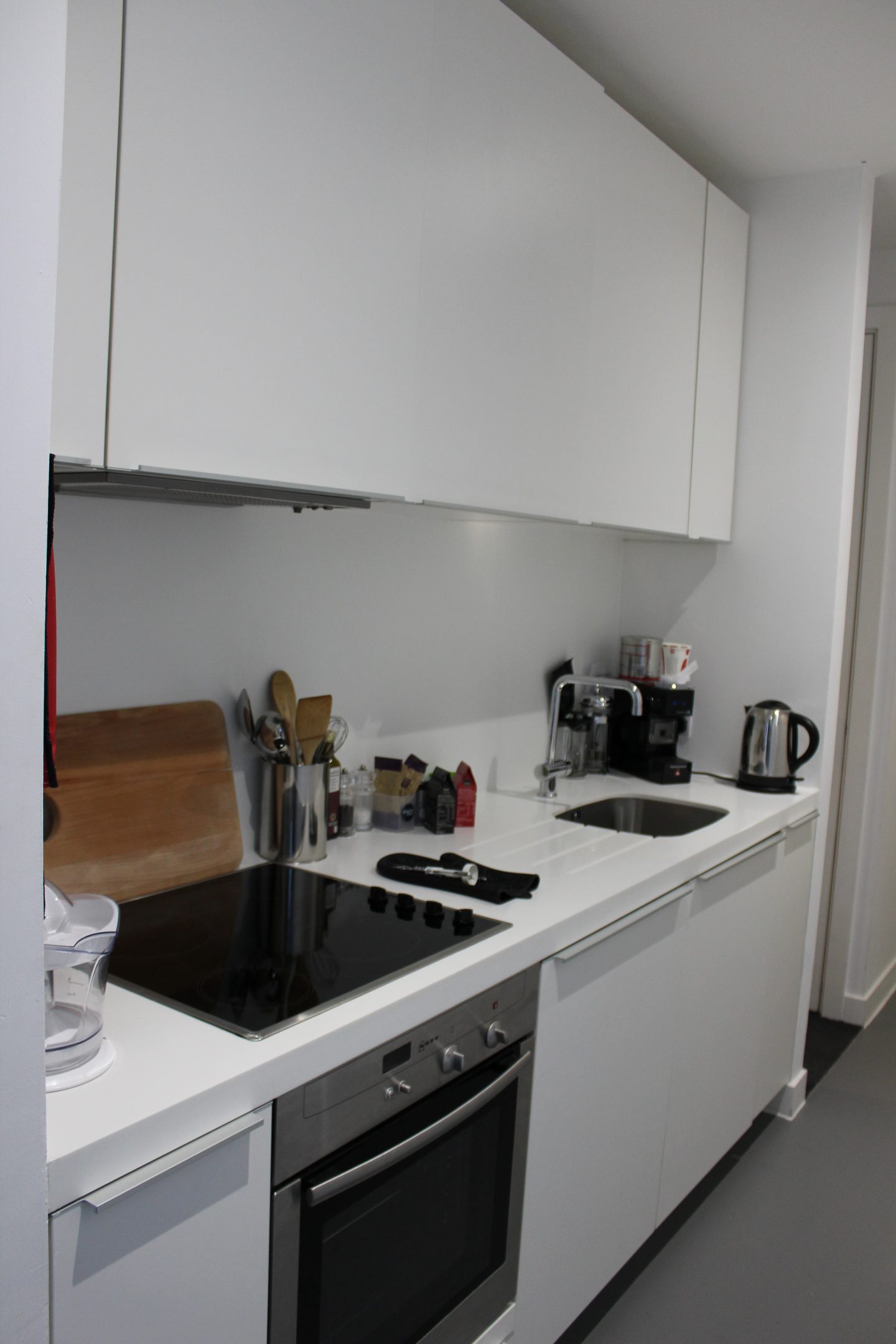 The kitchen was equipped with everything you could want including a washer/dryer. We didn't do any cooking, but we made use of the complementary organic granola and muesli, Illy espresso machine, fresh milk, tea, coffee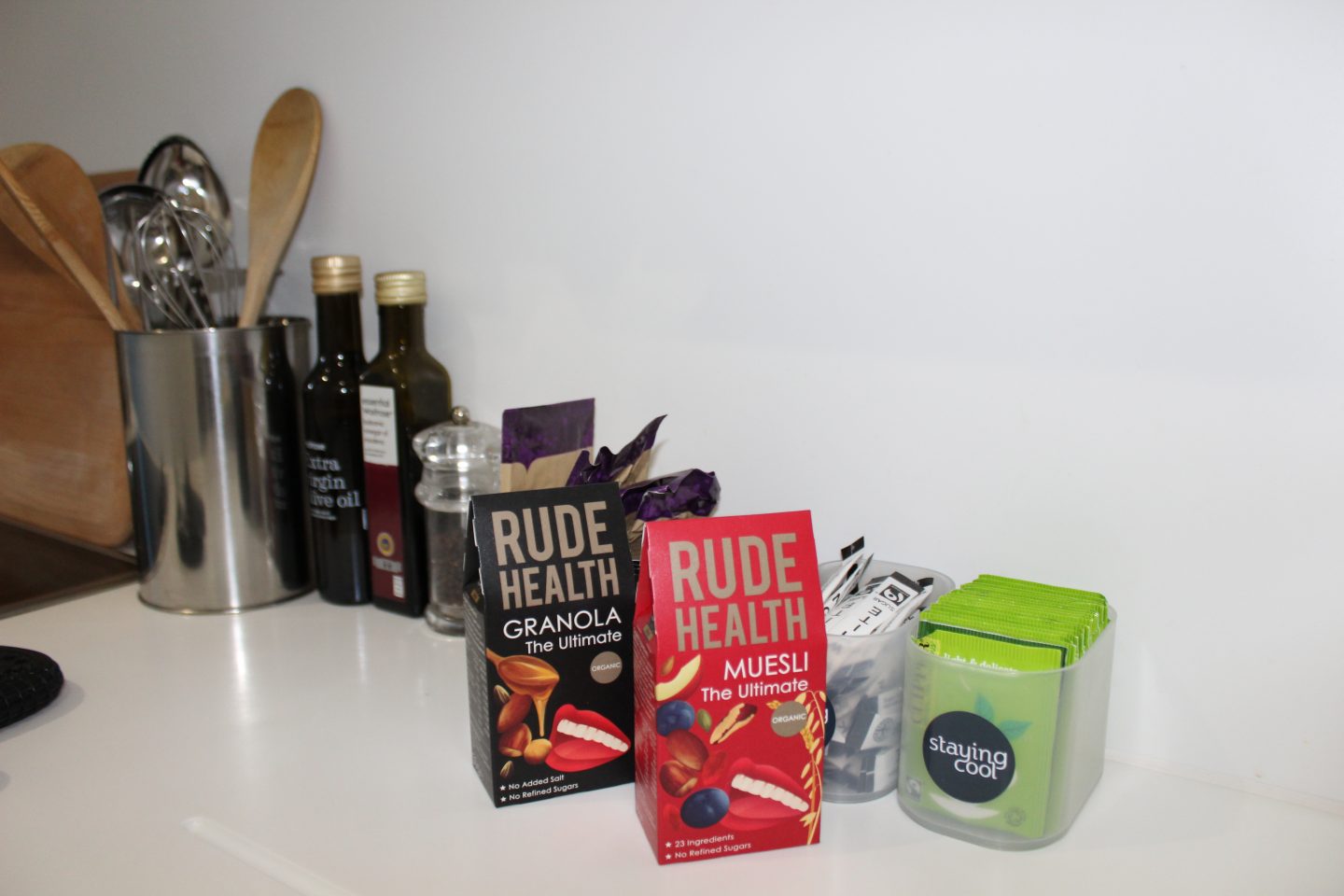 and Mr B's favourite, an electric juicer with fresh oranges which were also provided! We did make use of the fridge by keeping our fizz nice and chilled you will be pleased to hear.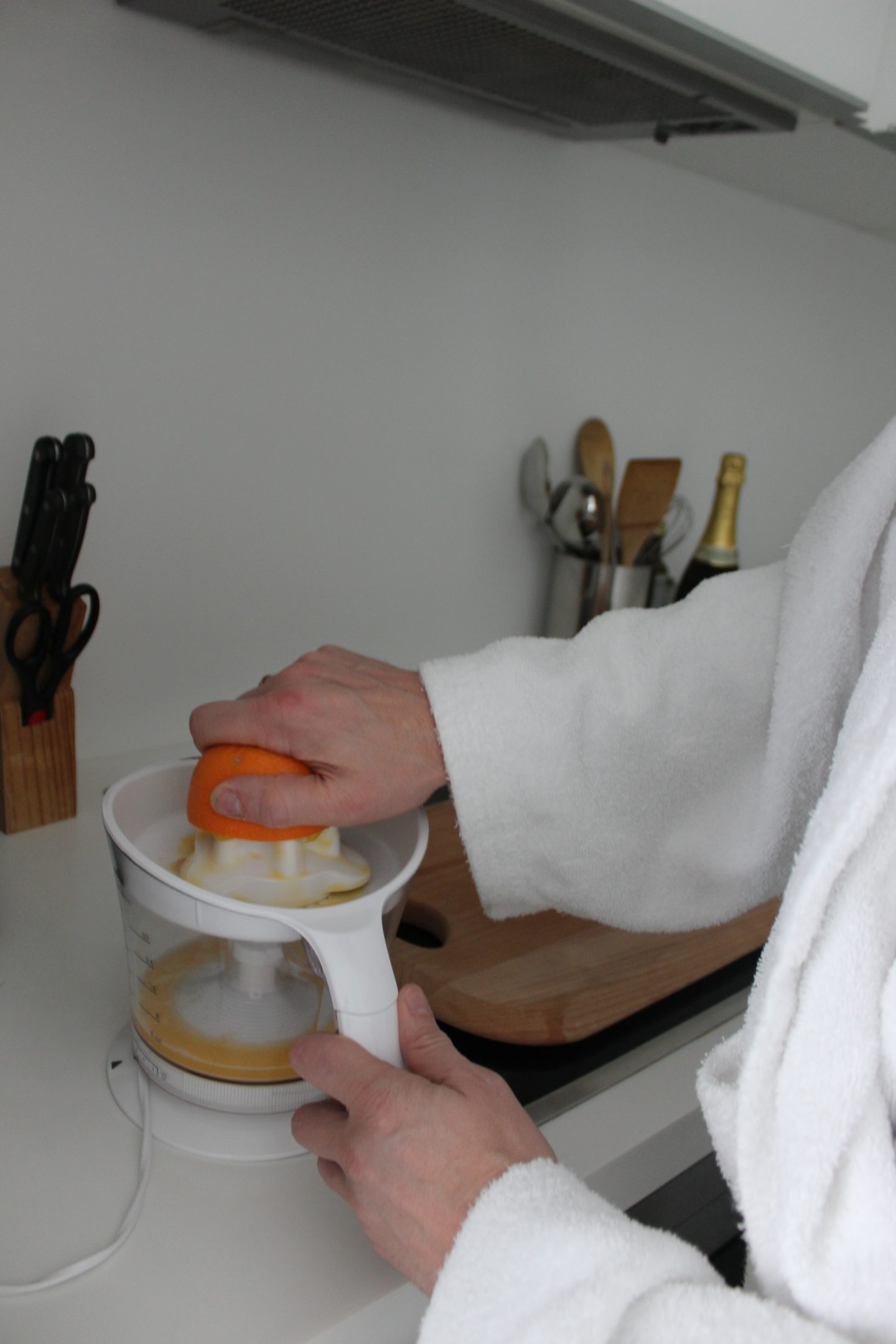 Staff on the front desk were always polite and helpful with directions, and were happy to provide us with a map and tips on places to eat and drink.
The highlight of staying in these lovely apartments for me is definitely those views and the perfect location!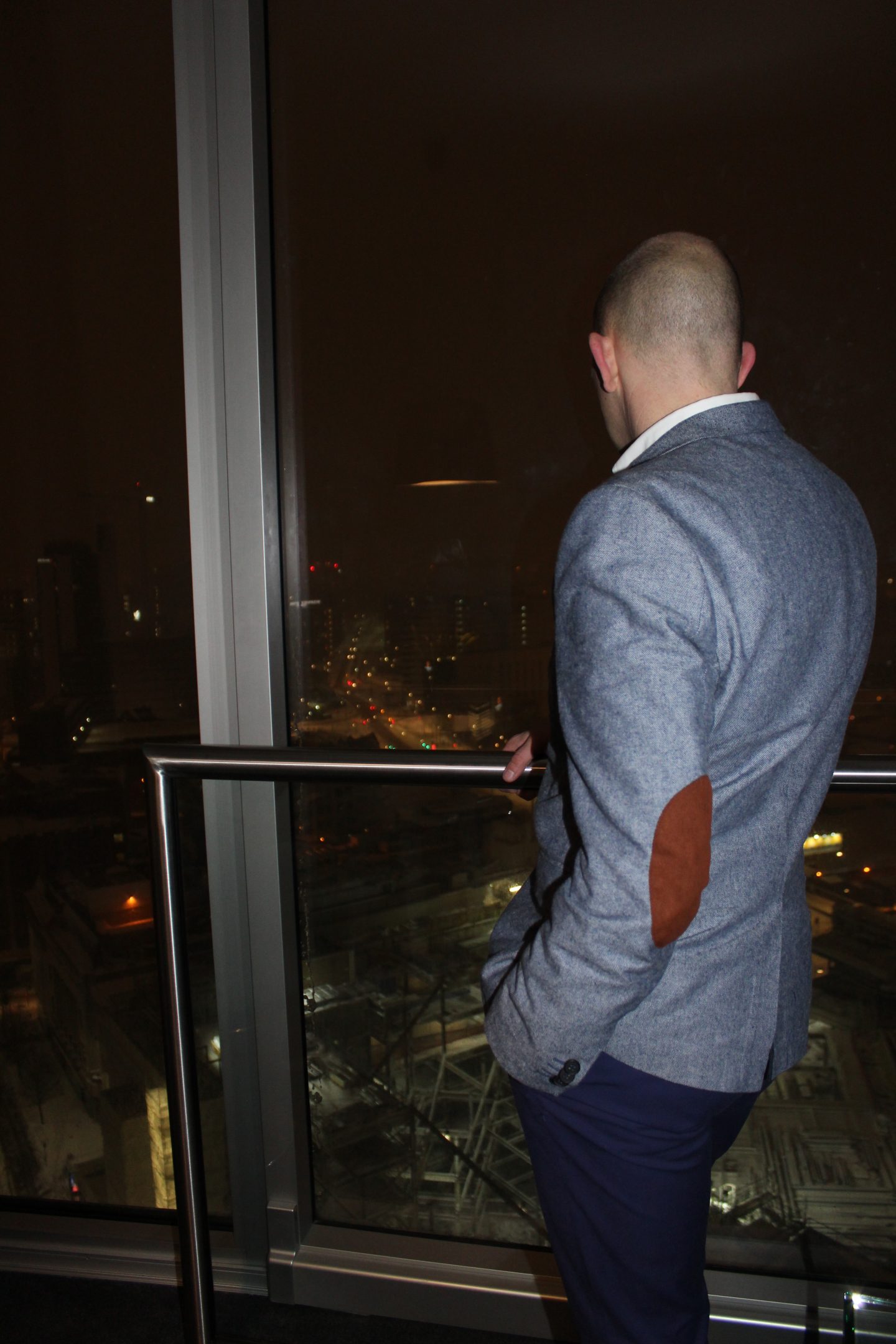 Rotunda, 150 New St, Birmingham B2 4PA
0121 285 1290