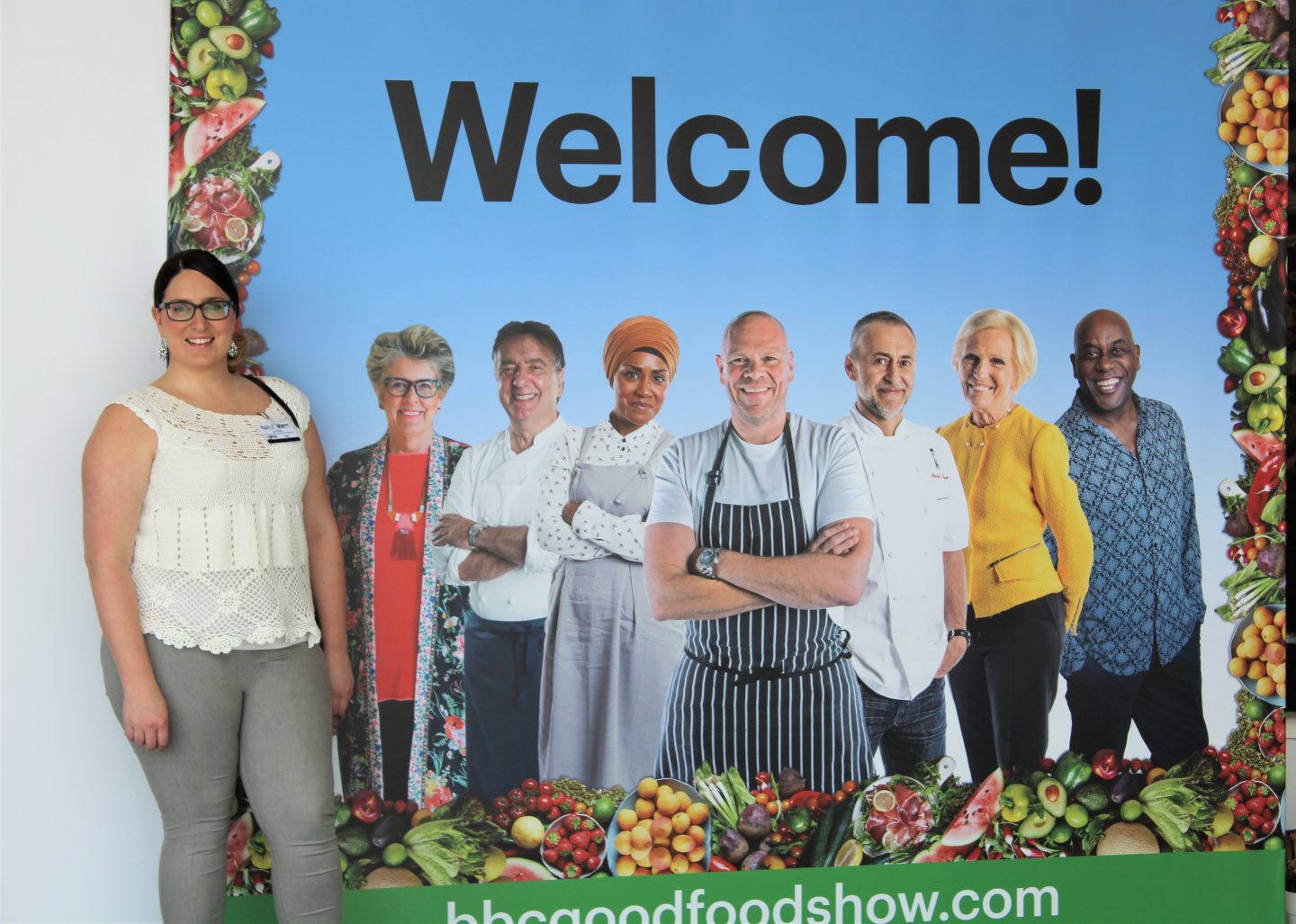 I am no newbie to the BBC Good Food show – in fact my recent visit was my ninth! I've been with Mr B, my mum, sister and my friends and it really is a show for everyone! I've been a subscriber to the BBC Good Food magazine for nearly eight years now and some of my best meals have come from BBC Good Food recipes, including my epic fish pie and yummy chocolate brownies!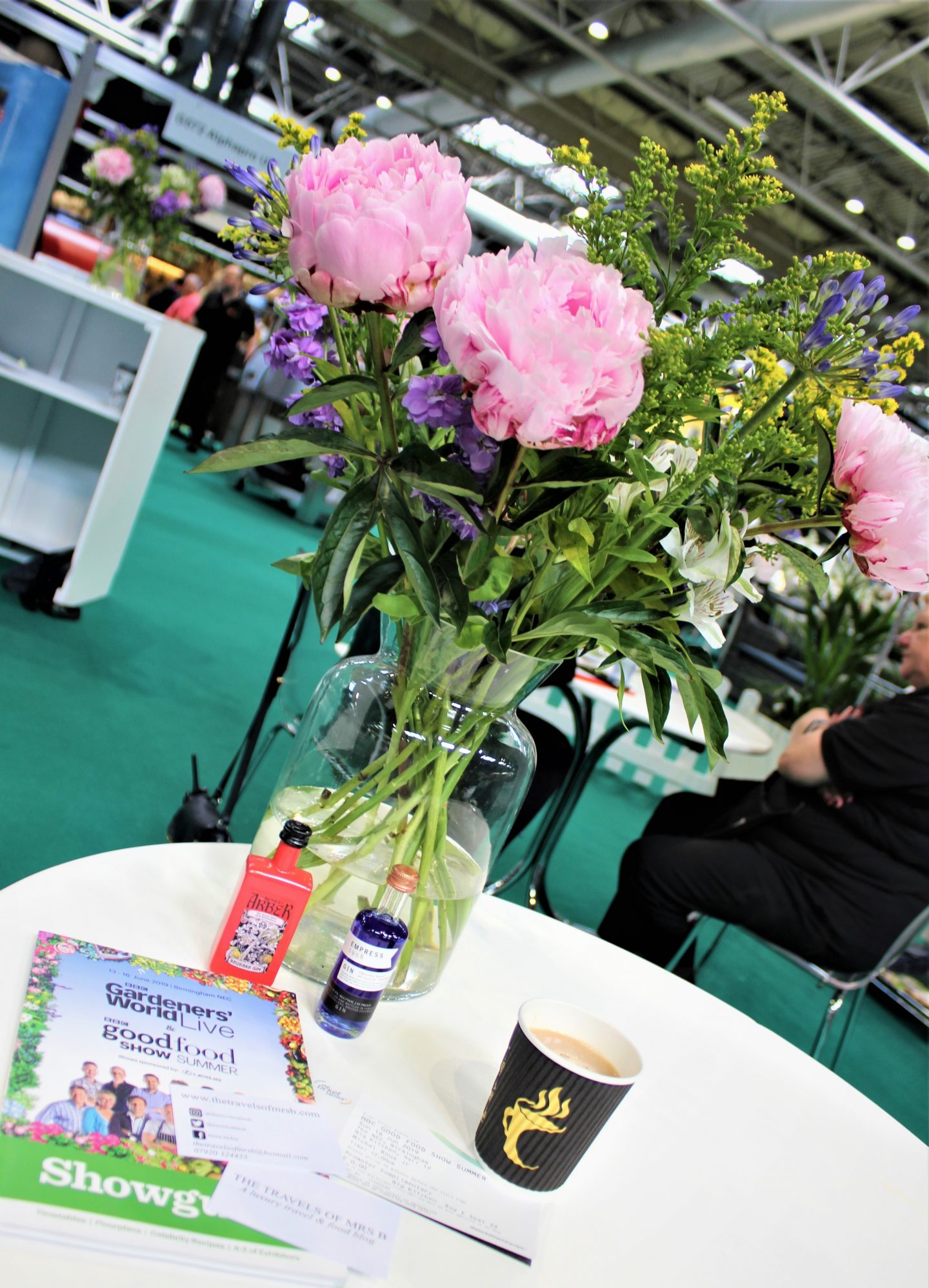 The BBC Good Food Show is a great way to spend the day and I think it gets bigger and better every year! The thing I really love the most is browsing all the food and drink stands.
There are also a lot of exhibitors with kitchen gadgets, top-of-the-range knives and pots and pans, but for me it's all about the food and drink!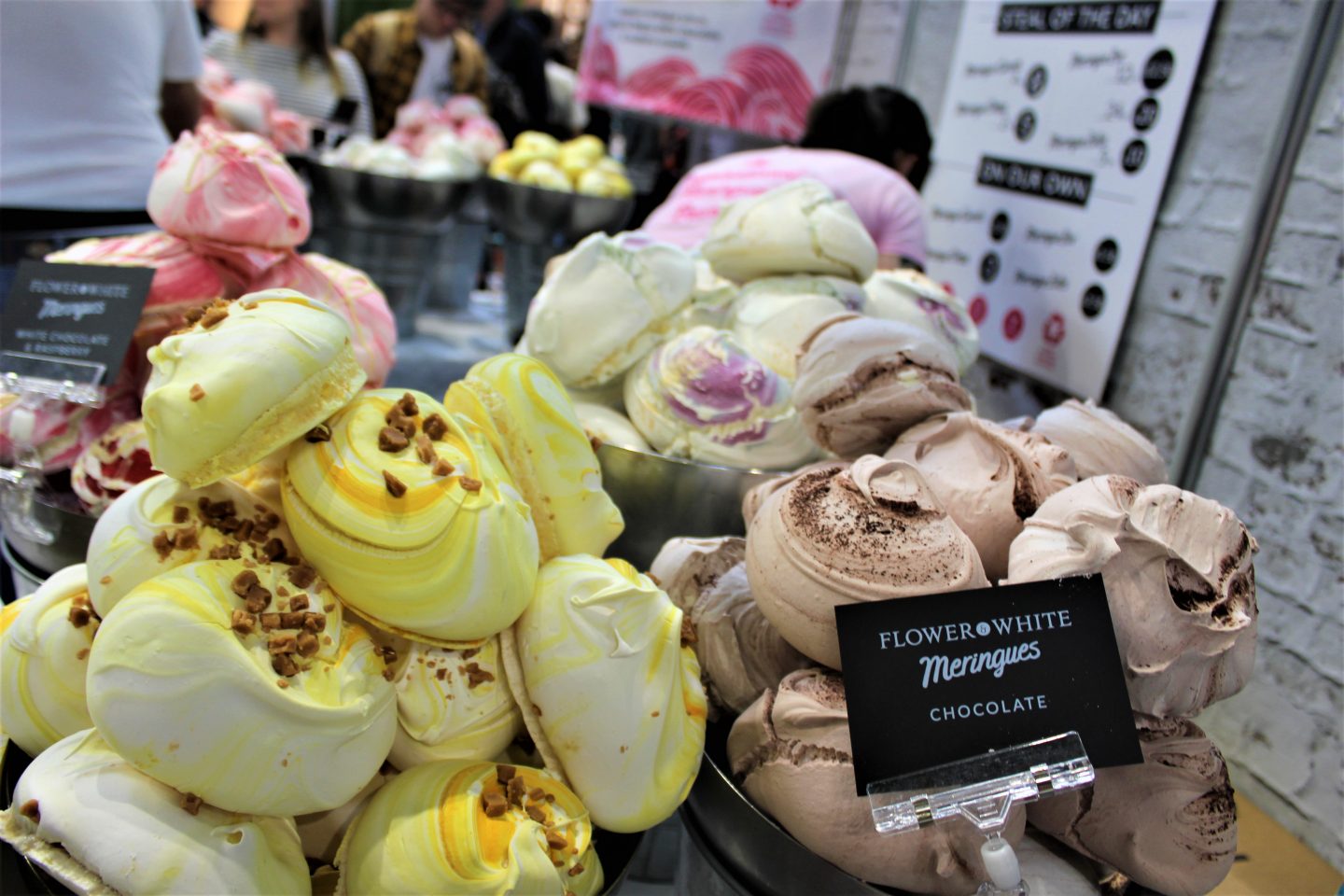 It's a way for me to discover new products, try new brands and just eat and drink lots of great produce! There are food and drink samples galore. We've all seen products in a farm shop, supermarket or online and been curious to try it, but not purchased because of that small doubt that you may spend your money and then end up not liking it!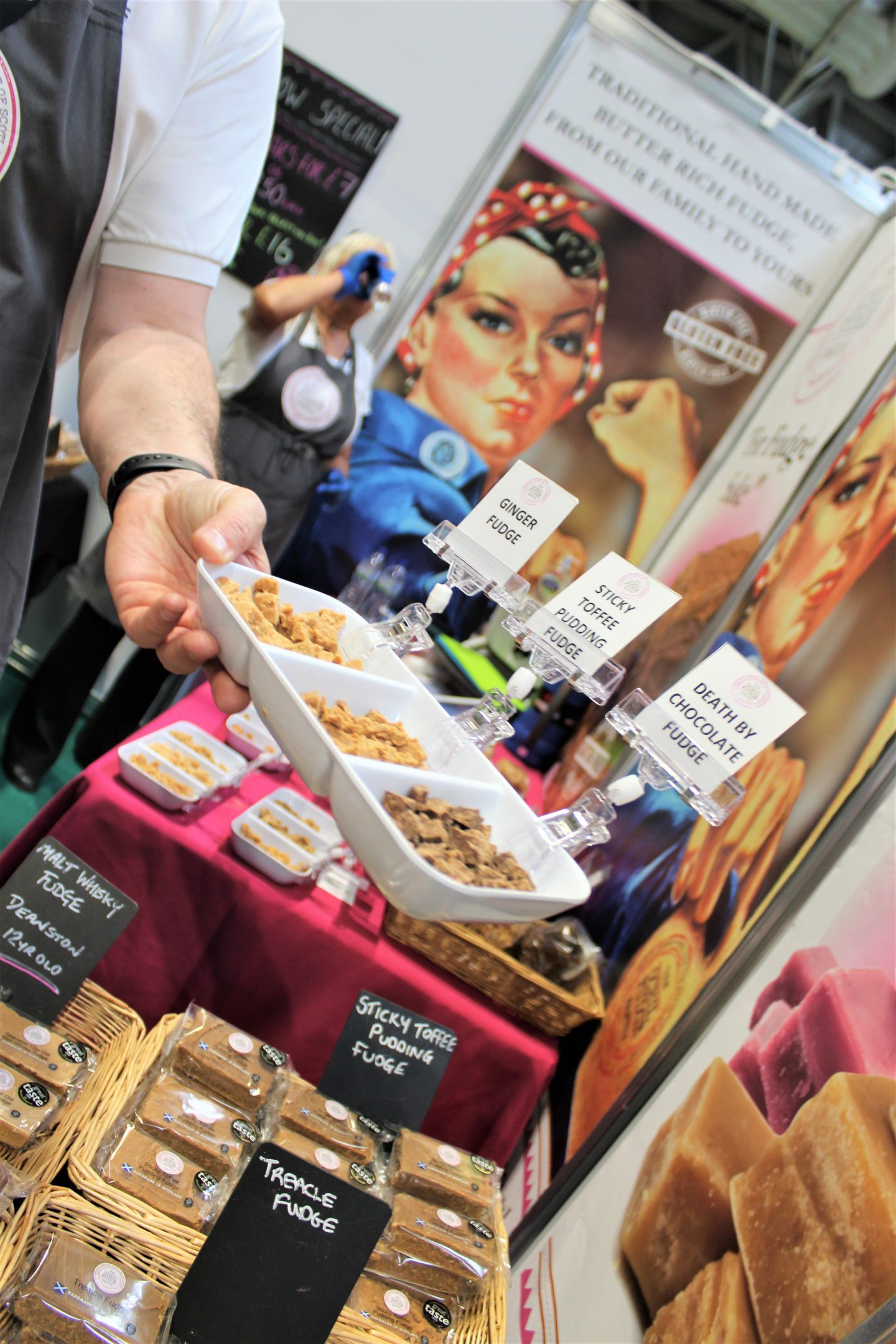 The majority of the stands all have samples for you to taste which is great and it really is the best way to decide what to buy because trust me when I say you will be spoilt for choice!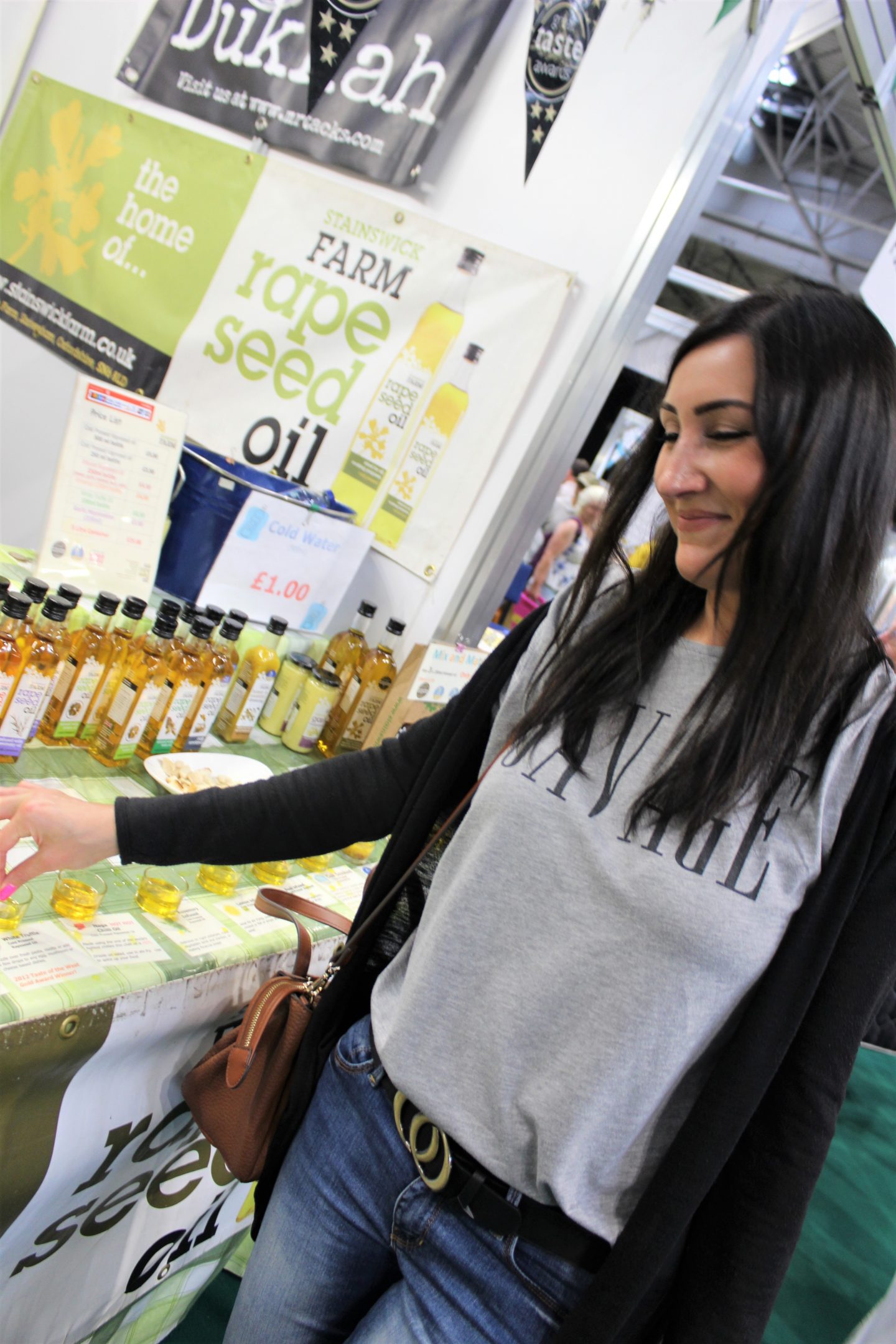 Another thing different than just buying products from the shop is being able to talk to the people behind them, finding out about the history of the brand, the ingredients, what makes them different and seeing the passion for their product.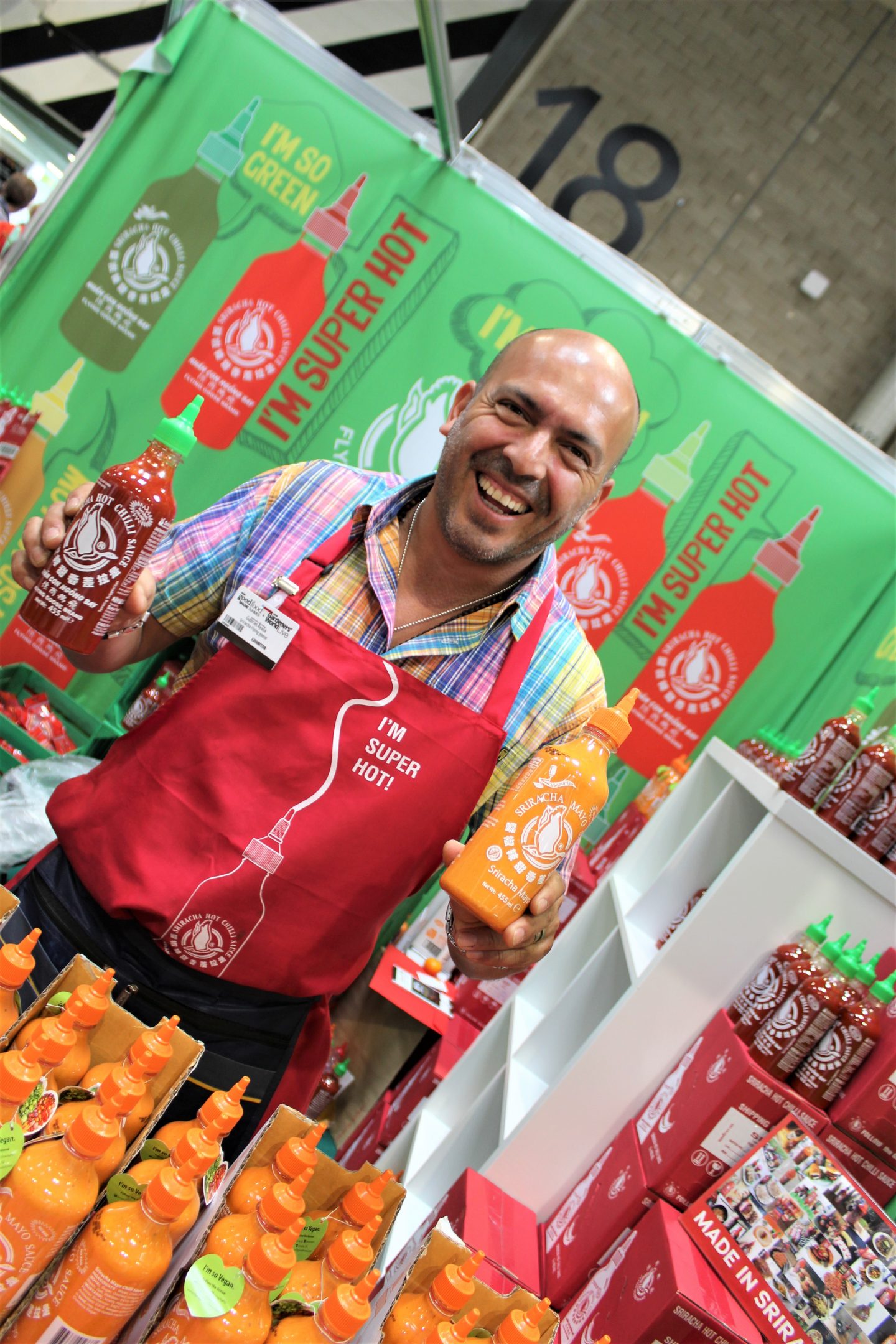 From cakes and Thai food to gin, soft drinks and everything in between, there is everything you could think of trying and more! There are some producers that attend year after year which I keep going back to. One of them is Premier Estates . . . I've been drinking their prosecco for years and when I went with my friends three years ago we all purchased a case!
If you're a gin drinker you will be in your element as the BBC Good Food Show is a great way to discover a new gin, many of which are independent producers.
But it's not just gin. You name it and you will probably be able to find it . . . rum, vodka, wine, whisky, tea, coffee and a childhood blast from the past, Um Bongo! My new favourite gin from this year's show was Arber rhubarb. Add in some sparkle drops which I also picked up this year and I think I have a pretty impressive looking gin made at home which, most importantly, tastes great! I don't think I can drink gin now if it doesn't sparkle!
As many of you know I am somewhat of a food geek and I love meeting top chefs. There are two theatres at the BBC Good Food Show where I have seen some of my favourite chefs over the years.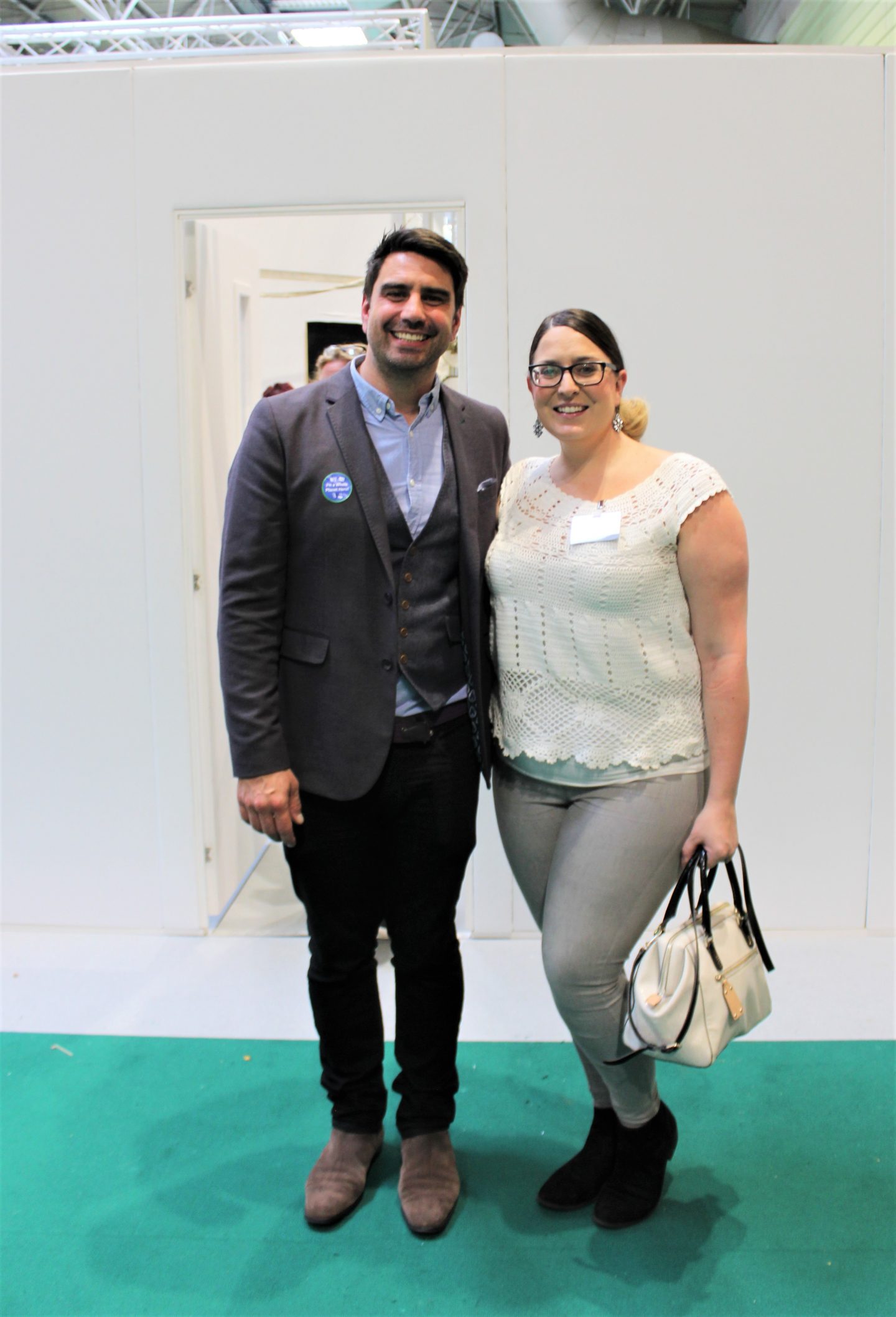 The BBC Good Food stage is where chefs are interviewed and the audience ask questions. Here I have watched Mary Berry, Paul Hollywood and Prue Leith to name a few. And there's the Big Kitchen where I have seen James Martin, the Hairy Bikers, John Torode and Greg Wallace cook some fantastic dishes on stage. This year we watched Michel Roux Jr, an absolute food legend in my opinion. It is on my bucket list to dine at Le Gavroche!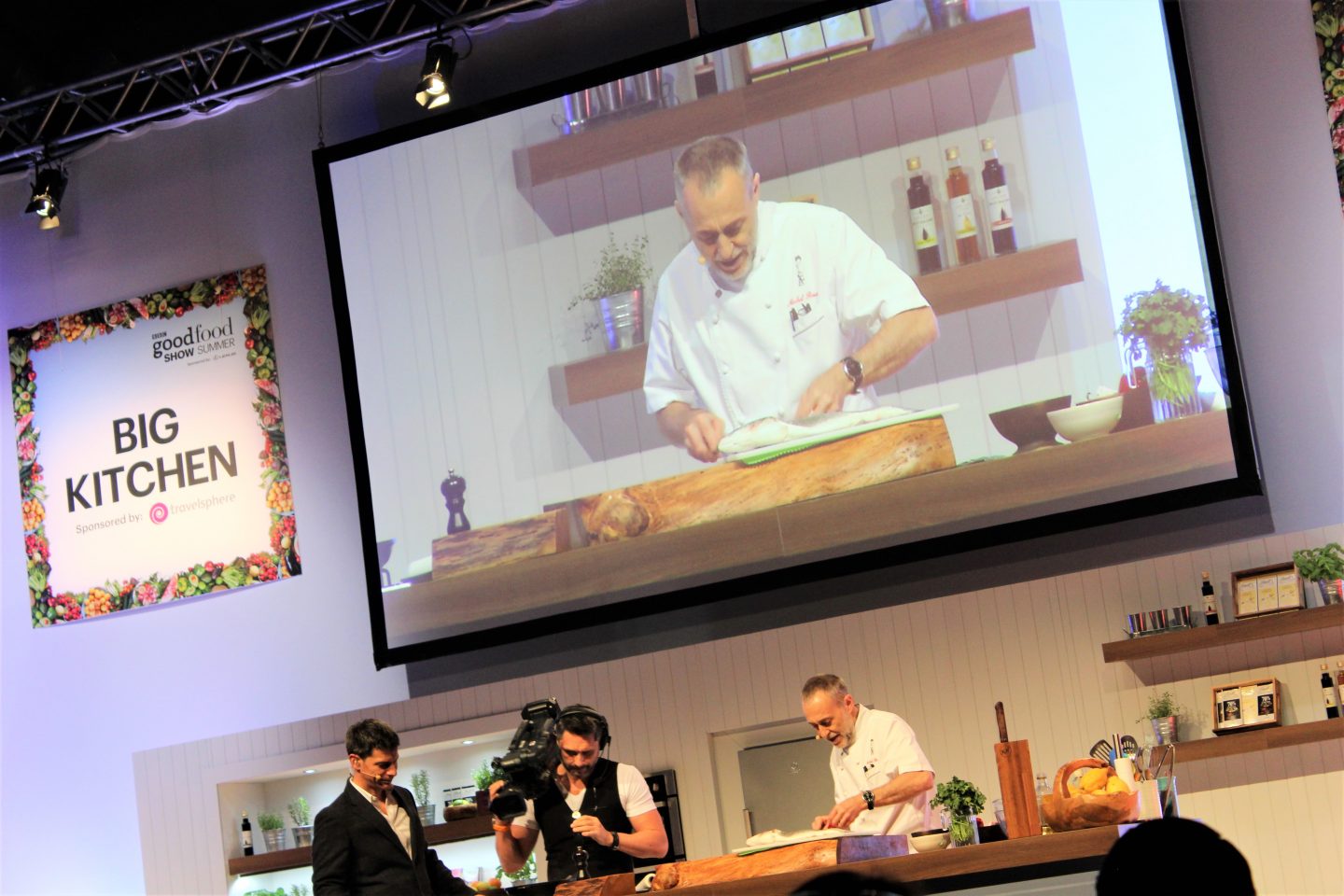 Who doesn't love a freebie? Everyone who attends the Good Food Show gets a goodie bag on the way out and for any subscribers to the magazine keep a look out as the month before the show they print a voucher for access into the subscribers lounge and a special subscribers goodie bag! Here's a peak at what I got in my goodie bags this year . . .
Now I'm not going to tell you about everything I bought and sampled as this will turn into a very long post, but out of everything I got on the day my favourite new discoveries were . . .
Hunter & Gather avocado extra virgin oil . . . as the name suggests the oil is made from avocados and what I really like is that it is free from sugar, grains and artificial preservatives. But the reason I really like it is the taste as it's a lot lighter than most oils and it has a lovely buttery taste. You can use it for cooking but I love the taste so much I will probably just use it for dipping bread into!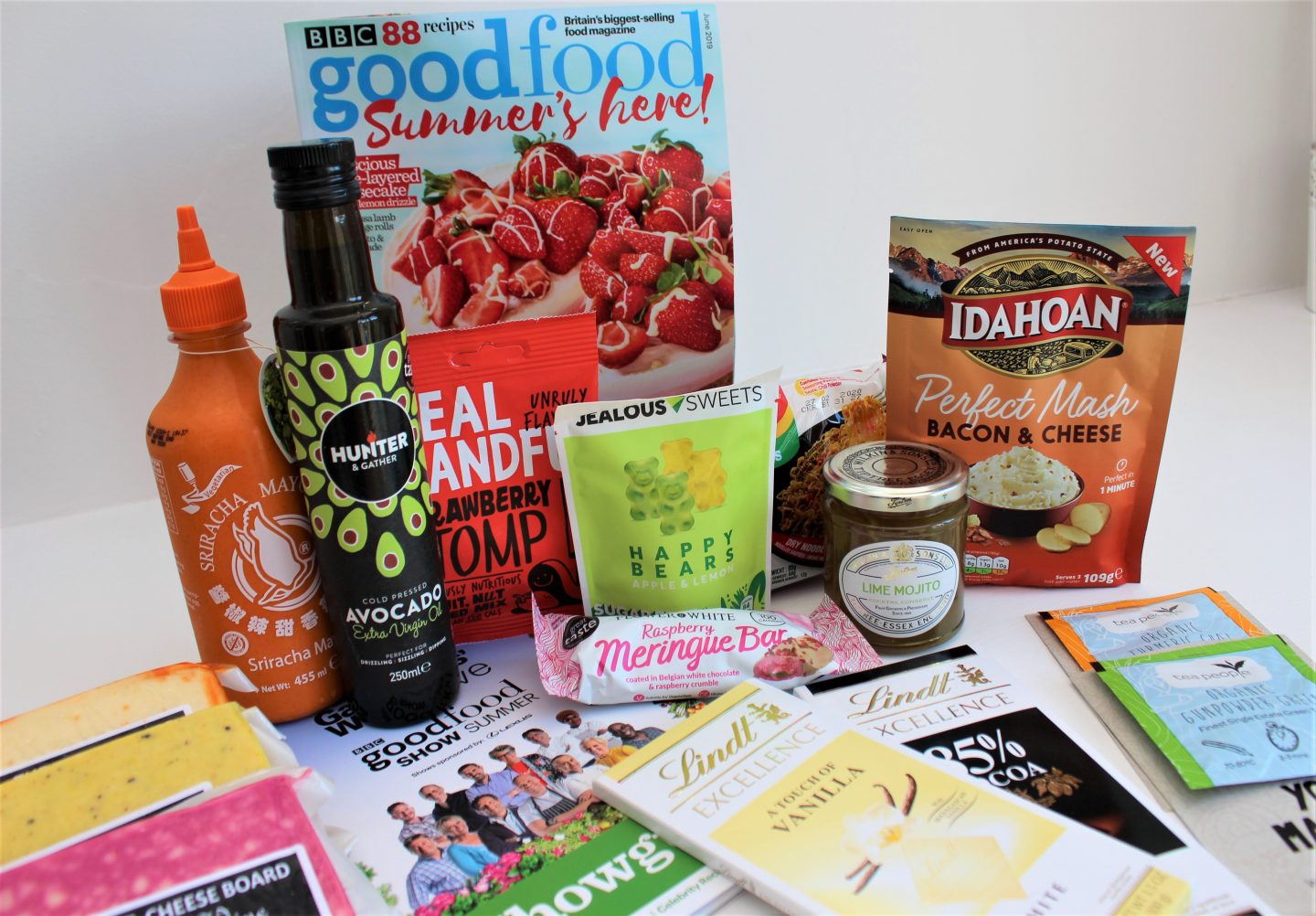 Jealous Sweets are sugar free and suitable for vegans, which tasted like my favourite gummie bears, but better! I have a sweet tooth so these definitely ticked all the boxes for me!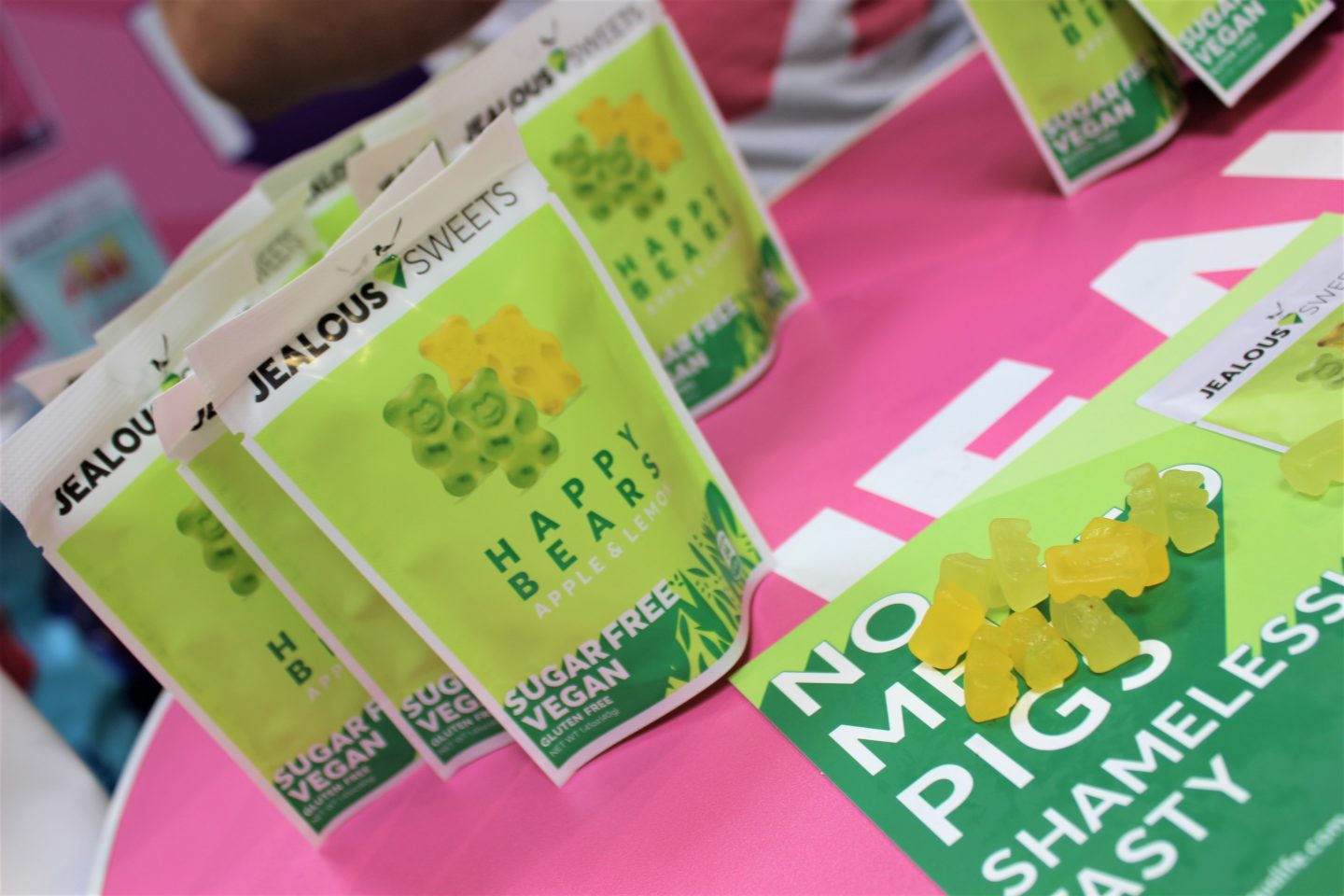 Drinks-wise, as I mentioned above the Arber rhubarb gin was a real winner for me, but I also discovered a few other new tipples!
Rum for Mr B (to share as I love rum too!) – Admirals Old J rum – it ticks all the boxes for a good rum and is perfectly spiced. Something a little different I enjoyed was the Highland Boundary Birch and Elderflower Scottish spirit. I love elderflower and have tried many elderflower gins over time, but I often find some of them too overpowering or you can hardly taste the elderflower. But I think this one had a great balance.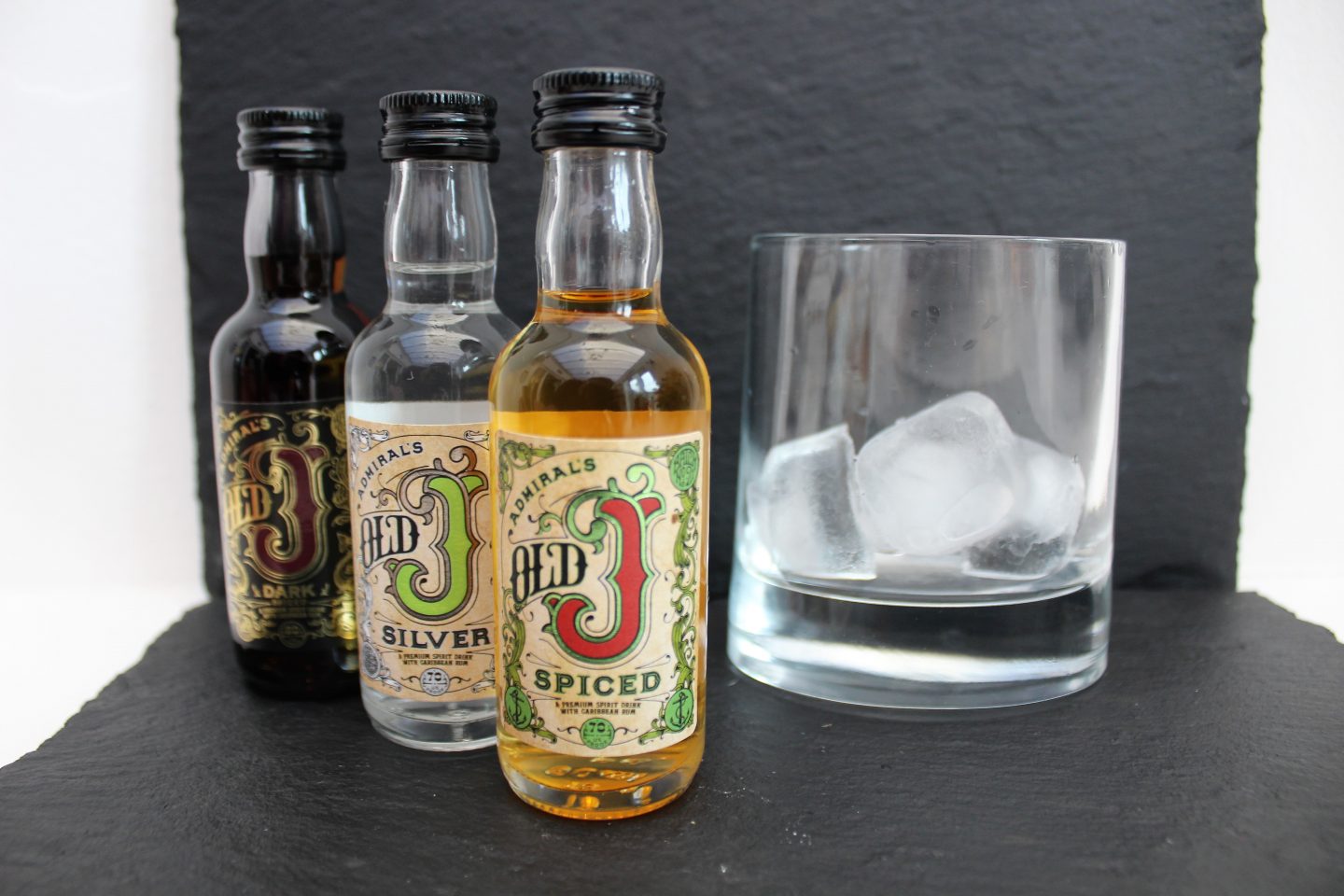 My top tips for visiting the BBC Good Food Show are . . .
-Check what time the show starts on the day you visit and get there nice and early . . . in my experience the earlier the better. It's not as busy first thing so you can see more as you won't get around as much when it gets closer to lunch time as it's a lot busier.
-Wear comfy shoes . . . this may seem obvious but I have seen all sorts of footwear. Every time I have been I have completed well over 10,000 steps so comfort is a must!
-Make use of the bag drop. This time it was only £1 per person to leave your bags and a percentage of that money goes to charity. The bags get heavy, especially if you start buying bottles, plus you need free hands for all the food samples!
-Plan your day . . . if there is a particular chef you like check the website before your visit to clock the times of the talks and any demonstrations you want to go to.
-Pick up a show guide . . . show guides are free which can be picked up at nearly every entrance. Remember to get one before you go in as they are great for navigating your way around. Trust me it can feel like a maze in there sometimes!
-Pick a route . . . when you enter the show pick a route and stick to it as much as you can – I'm speaking from experience. If you just wander around the stands with no clear direction you will be sure to miss out on some.
-Don't forget your free goodie bag . . . on your way out of the show don't forget to collect your goodie bag. Sometimes there is a big queue but it goes down quickly and it's worth it for all the treats you get!
-Pre-book your parking . . . parking at the NEC is expensive but unless you get public transport there is no way to avoid paying it. We got our parking £4 cheaper by pre-paying online the day before we visited.
https://www.bbcgoodfoodshow.com/
My tickets to the show were complimentary but as always all opinions are my own and honest.