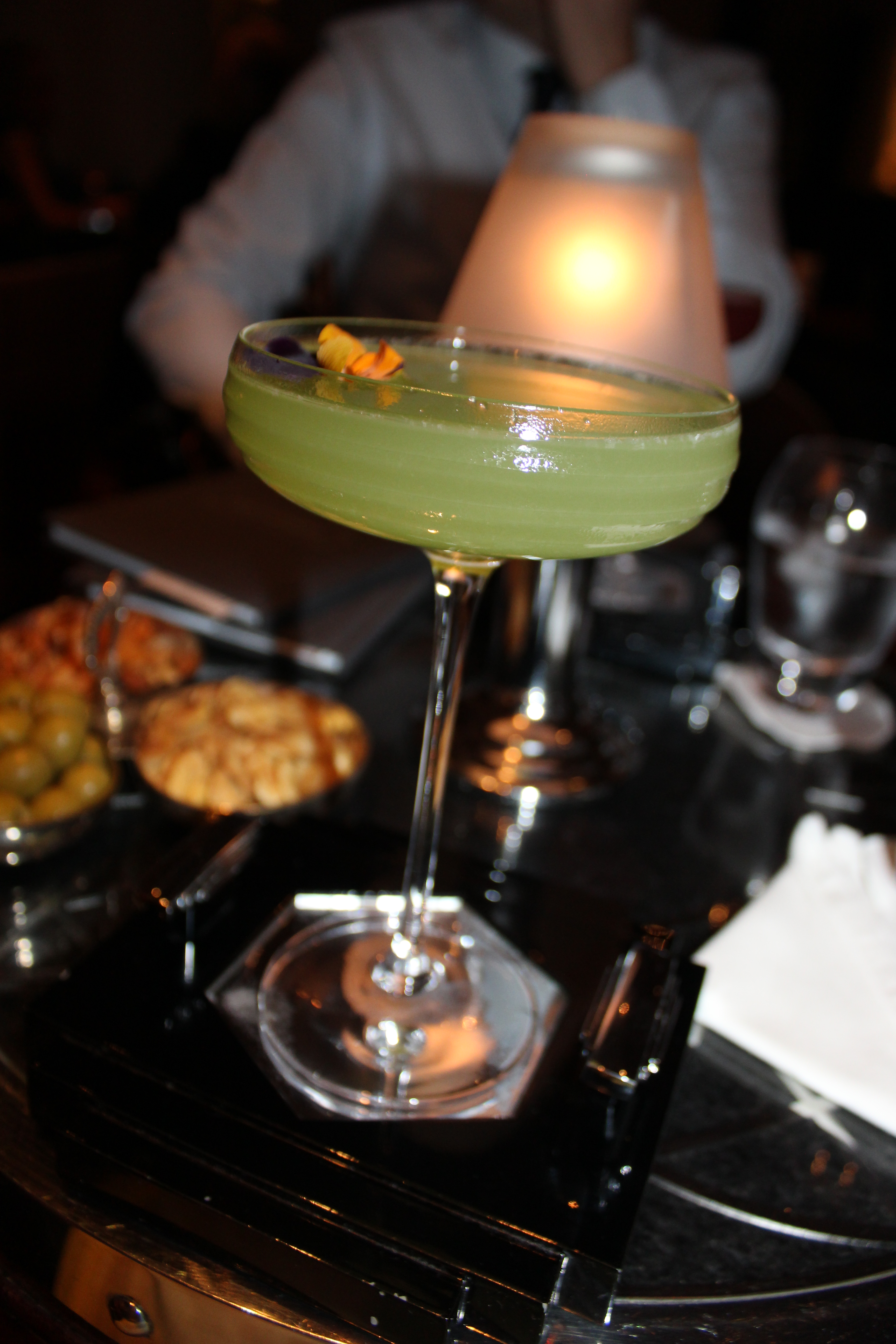 On Thursday 5th October The American Bar at The Savoy was voted 'Best Bar In The World'! Only a week before that Mr B & I had a magical night there and I can completely see why they won such a prestigious award.
The American Bar is located inside the iconic luxury London hotel and I was so excited for our visit there. The Savoy was even more stunning seeing it in person.
The bar is beautiful, classic and elegant. It is art deco in style and the cocktail waiters and waitresses fit in perfectly with their fantastic cream suits and smart dresses. There was an amazing pianist playing the grand piano and singing classic songs which only added to the already fantastic ambiance.  
Our amazing cocktail waitress Kiera introduced herself and explained the 'Coast to Coast' cocktail menu and the cocktail journey, which is a menu designed to go from south to north. It all sounded very exciting and interesting but really we could not have imagined what a fantastic time the night had in store for us.
The menu is detailed so whilst we read to see what took our fancy Kiera picked a cocktail for both of us, something nice and light to start off with. I had a 'Gilbert Rumbold', the main elements being Grey Goose vodka and champagne with flavours of cucumber, lime and peppermint. It was beautiful and refreshing and decorated with edible flowers it was also pretty as a picture.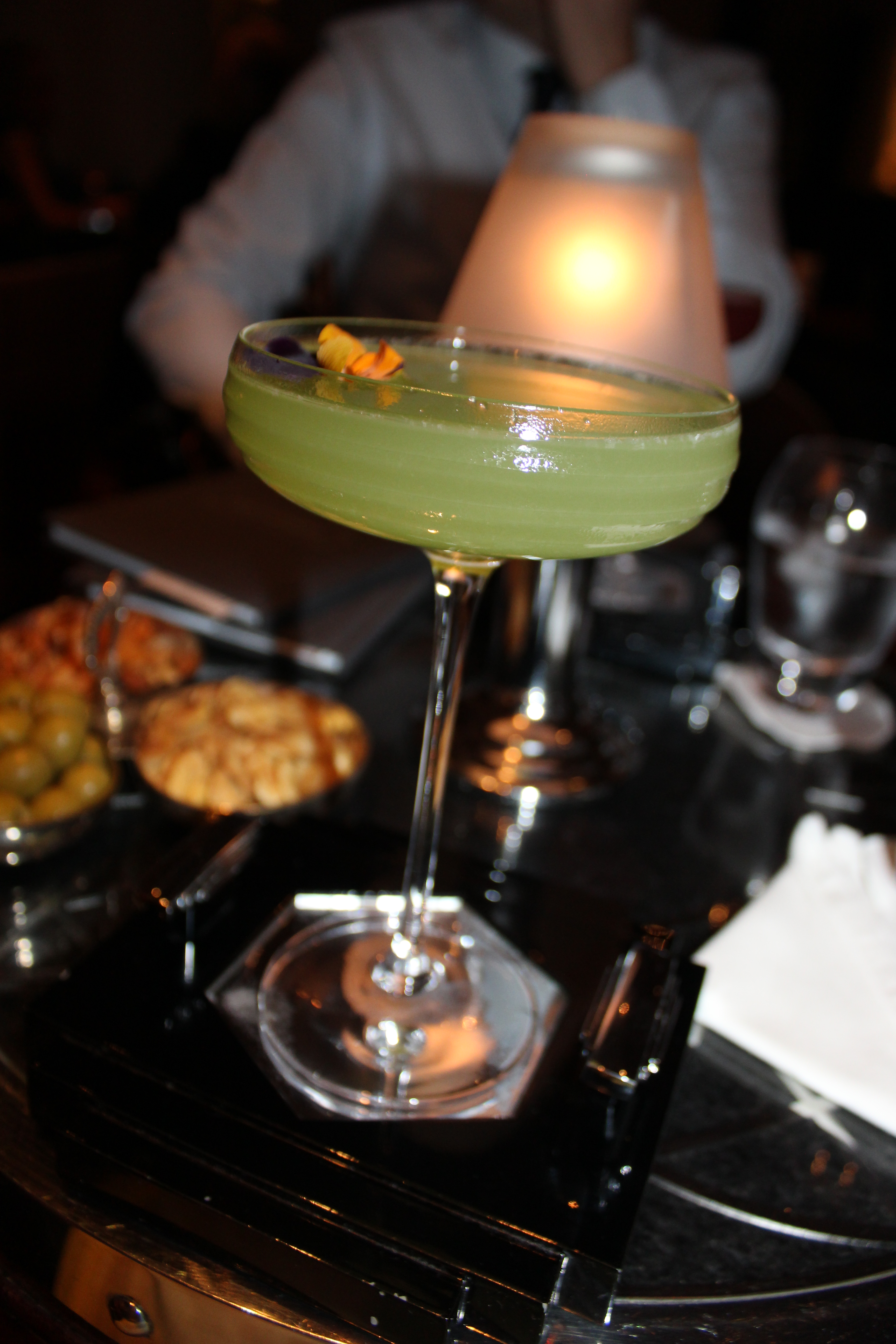 The first stop on our journey was 'The Garden of England'. Each chapter in the menu has a page which showed the bartenders' notes on the ingredients, which we found very helpful as there were many ingredients we had never heard of! But not to worry as Kiera talked us through each drink and always came back to make sure we were happy.
Not being able to make my mind up I asked Kiera for her recommendation and after a quick chat on what spirits I liked/didn't like, what I usually drink, do I like sweet, tart flavours, Kiera recommended the 'Hidden Fruit'. Presented beautifully in a mini-atrium, it packed a punch of fruitiness and had just the perfect amount of sweetness for me. It was a very smooth drink helped by the Ketel One vodka.
'Sherwood Forest' was a must-visit chapter in the menu for us as Mr B & I are both from Nottingham! Served in an impressive goblet, these cocktails are not for the faint-hearted. They're packed full of flavours that most 'regular' cocktail drinkers will have not come across before, but are a true reflection on the talented cocktail masters at The American Bar.  Kiera very cleverly got me to try my cocktail first, which was fresh and rich and had a sweet and savoury taste to it (sorry, not a very good at describing it there!). The ingredients were 'Gin Mare gin, pine liqueur, mushroom infused Cocchi Vermouth di Torino, pine and honey syrup, lemon juice, egg white and fresh rocket'. If I would have read that first I would have instantly told you I wouldn't like it and begrudgingly tried it, but doing it the other way around was eye-opening!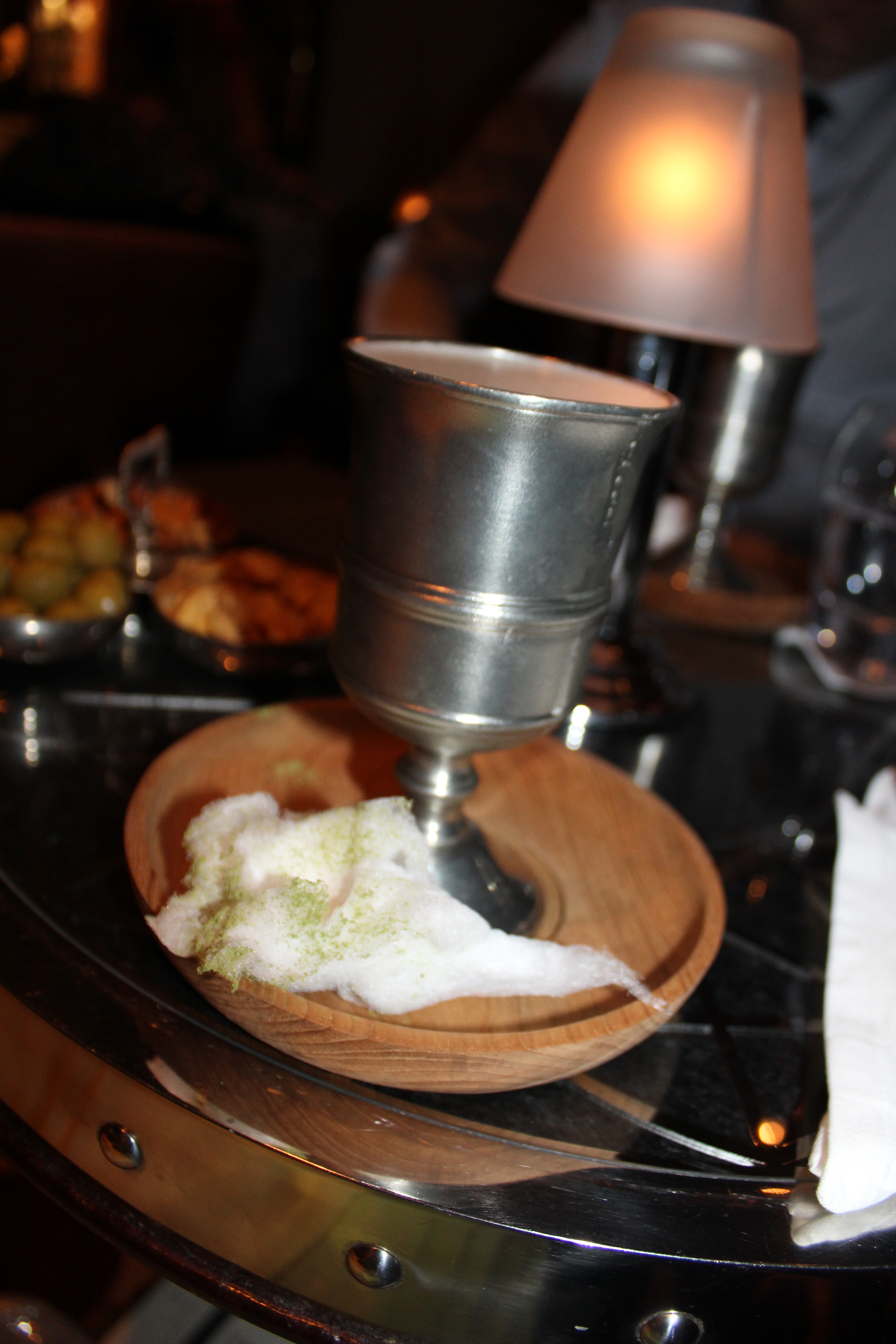 Up to 'The Pennines' next and this time Kiera chose for me the Bombay Sapphire gin based 'Spinning Jenny' – another example of how fantastic Kiera was as, unbeknown to me, she asked the bartender to make this drink slightly sweeter to suit my tastes. She certainly knows what she is doing as it was fantastic … I had to slow myself down from drinking it all too quickly!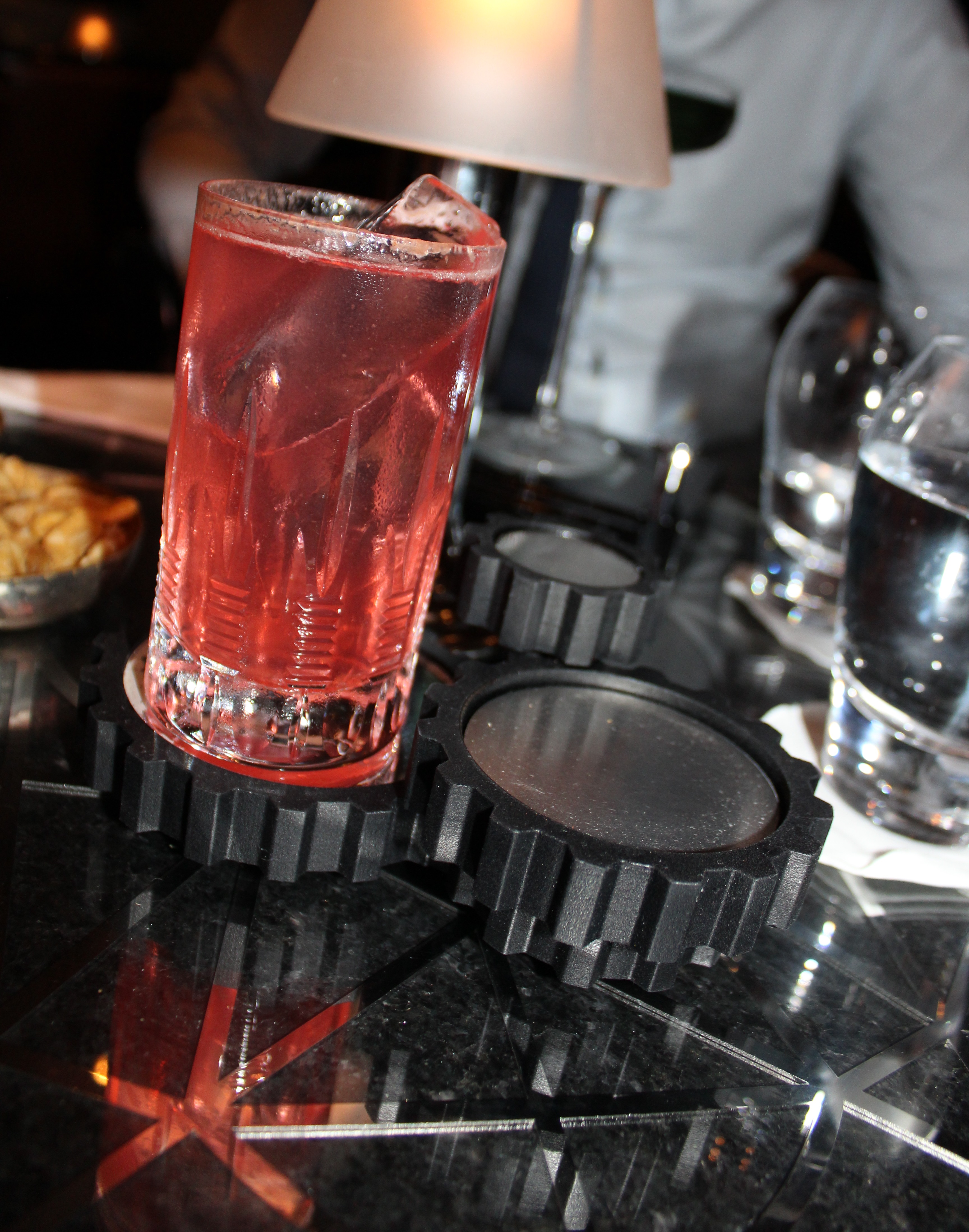 Sticking with 'The Pennines' there was another on the menu that Kiera was convinced I would love (it would have been rude to say no wouldn't it!). So my next drink was 'Bright Light Cities', a base of Bacardi Superior rum and Aperol. This drink was light but had a sharpness in flavour from the yuzu and lemon juice.
Now everyone has heard the saying 'save the best till last' but that is a complete understatement for our final drink. To finish off our magical night we had a Savoy classic – the 'Moonwalk'. This signature cocktail was the first drink that Neil Armstrong had after the moon landing! He wrote a letter to the bartender at the Savoy who created the drink to thank him and let him know it was the first drink the team had after they came out of quarantine! The drink was made with 'Vintage Grand Marnier, Dom Perignon champagne, sugar cube, grapefruit biters and orange flower water'. It was the best cocktail I have ever had, sweet with a huge hit of citrus and the refreshing taste from the Dom Perignon champagne … a perfect drink to finish our perfect night.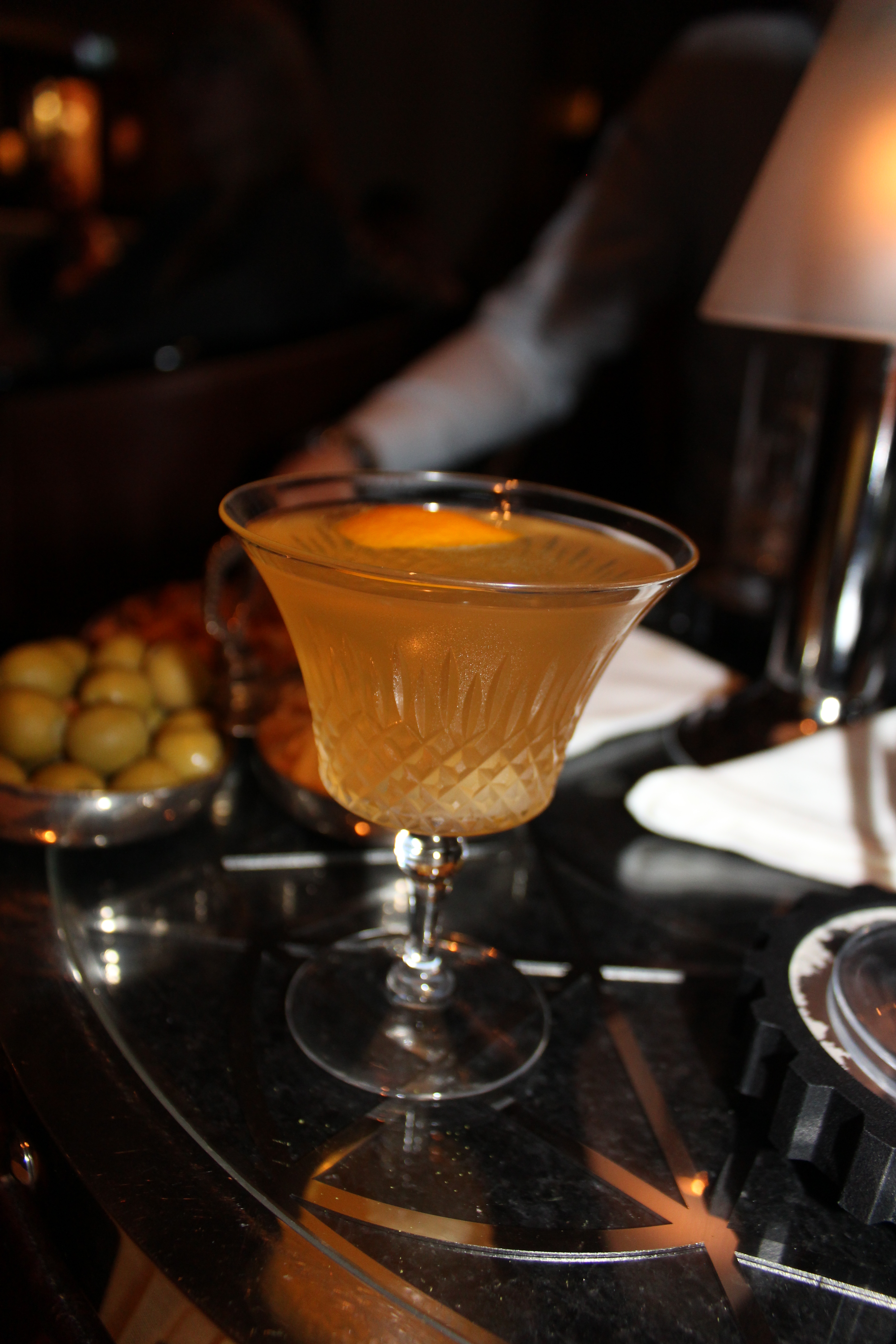 The only comparison I can think to make is that it was like a tasting menu of cocktails, with each 'course' presented so beautifully and complementing the previous one. The order in which they were served (south to north) was so cleverly thought out. We have really never had an experience like the one we had at The American Bar, proving once again why they were named as 'Best Bar In The World'.
http://www.fairmont.com/savoy-london/dining/americanbar/
The Savoy Hotel, 100 Strand, London WC2R 0EZ
020 7836 4343