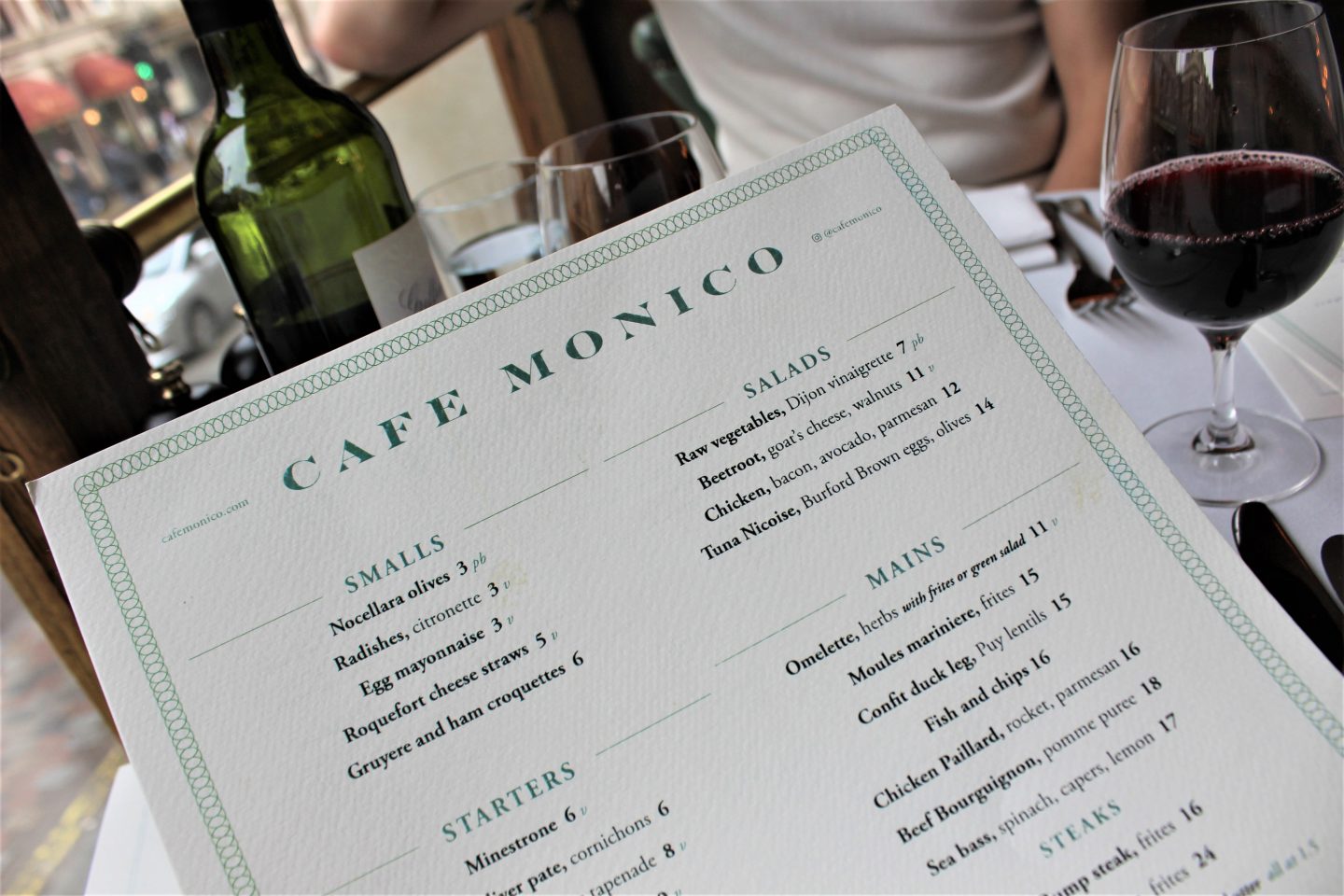 Located on Shaftesbury Avenue in between two theatres, amid the hustle and bustle of tourists and a stones throw away from Chinatown is the beautiful Cafe Monico.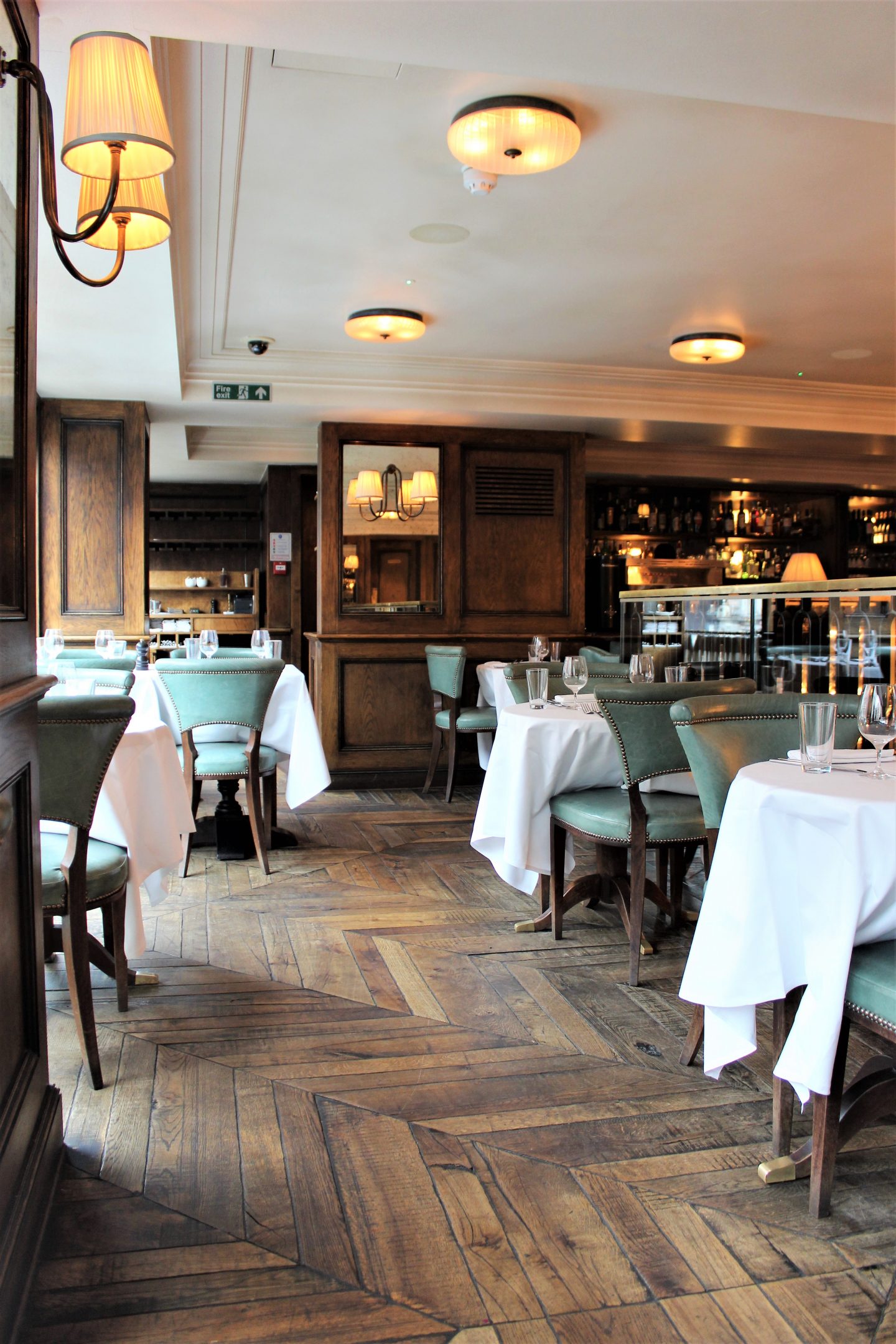 Taken to our table upstairs it was like entering another world from where we had just been, and with its lovely and calm atmosphere and white linen tables we immediately felt relaxed.
Opting to share a bottle of red while watching the world go by below us, we slowly perused the menu.
The menu is full of classic dishes and as we visited on a Sunday there was the addition of a Sunday roast menu, which Mr B couldn't resist!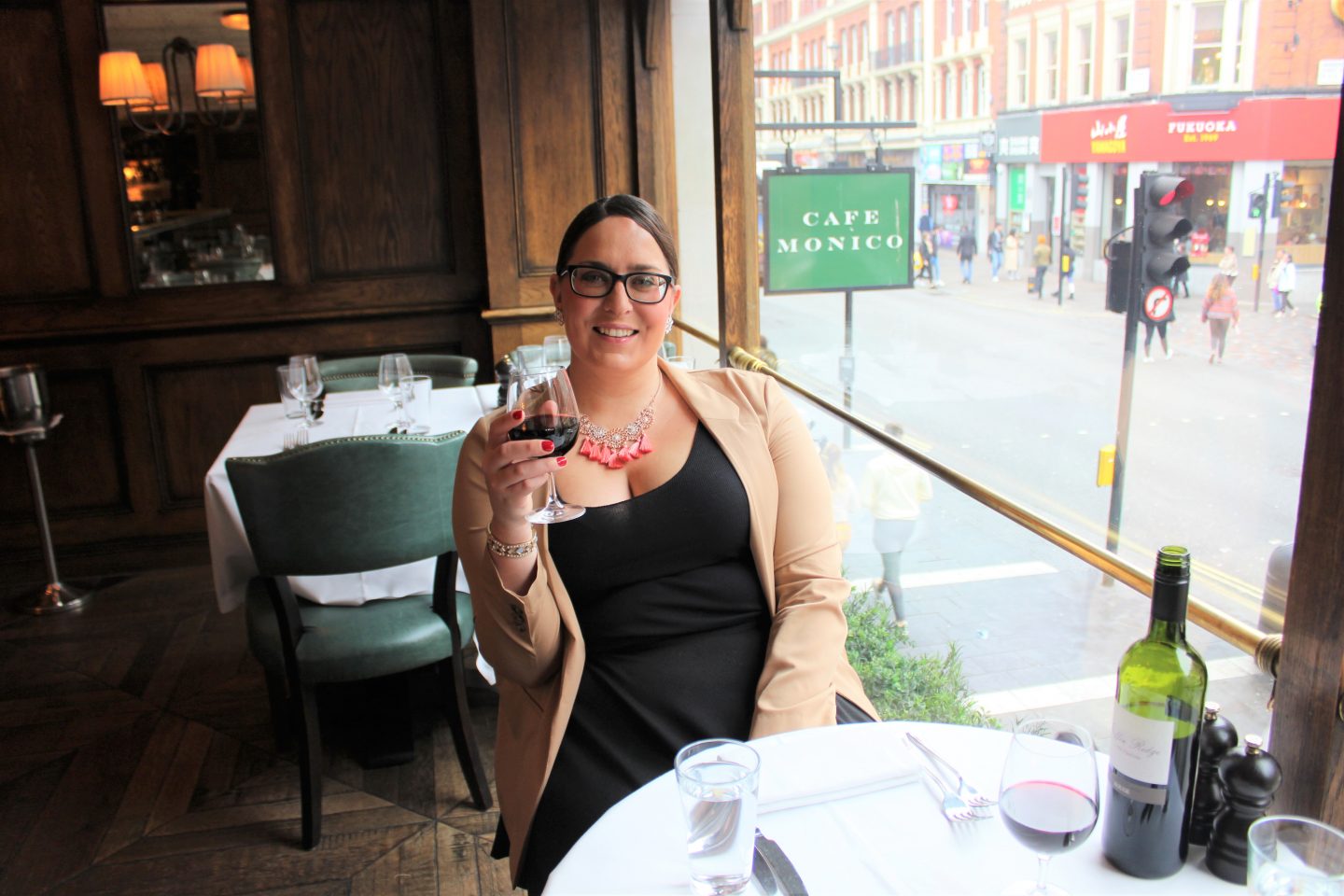 For starter I fancied something light so I opted for the Burrata with green olive tapenade, which was so creamy and delicious . . . the perfect starter! Mr B opted for the minestrone soup which was seasoned very well.
For main I went for the classic French dish 'Beef Bourguignon' which was served with pomme puree. The beef was rich with red wine and fell apart and the pomme puree was so smooth and creamy!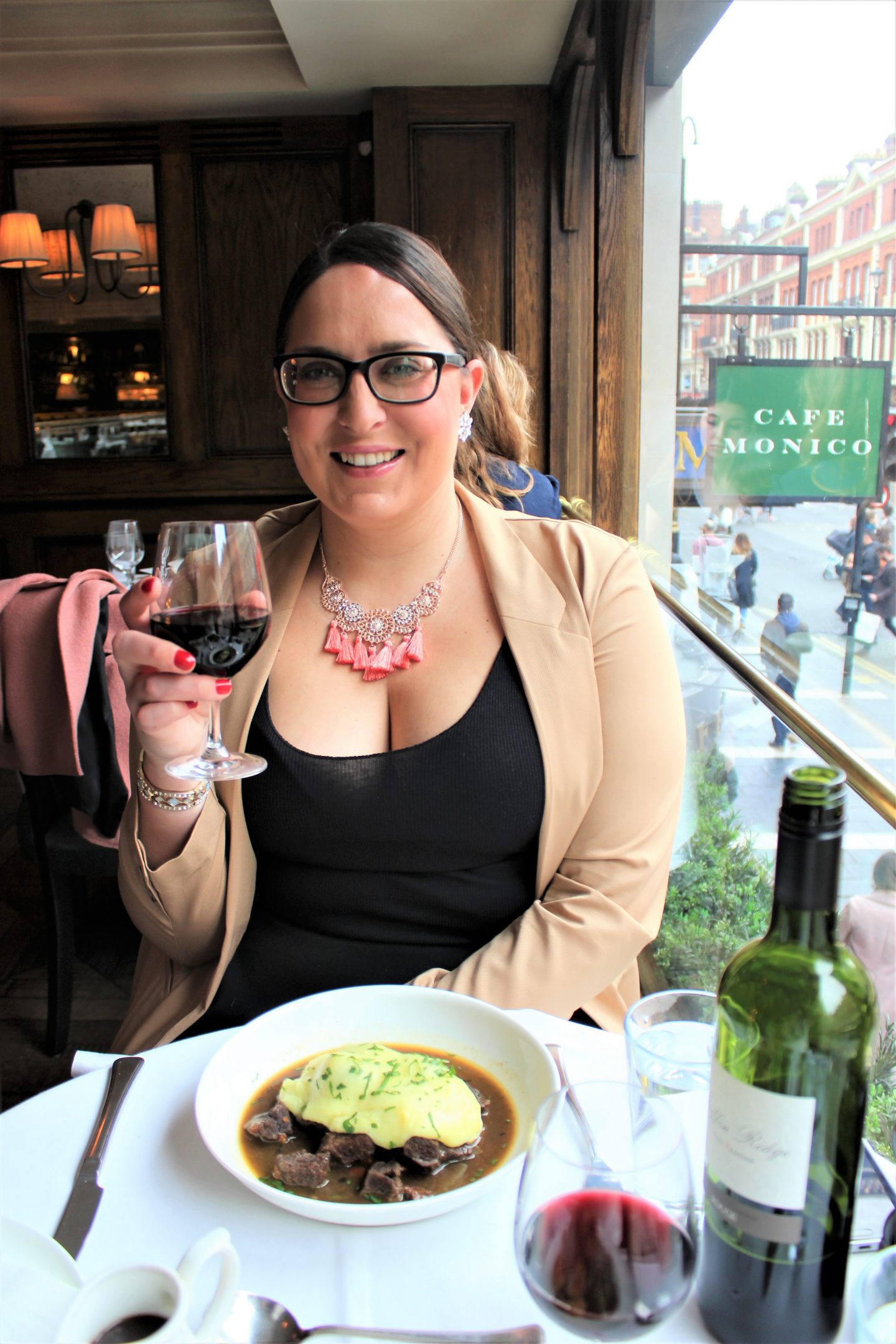 Mr B ordered from the Sunday roast menu and chose the 'Rolled rib of beef' which came with all the trimmings, including duck fat roast potatoes, steamed seasonal vegetables, cauliflower gratin, red wine jus and an epic Yorkshire pudding! I must admit to having food envy! I tried the beef and it was delicious!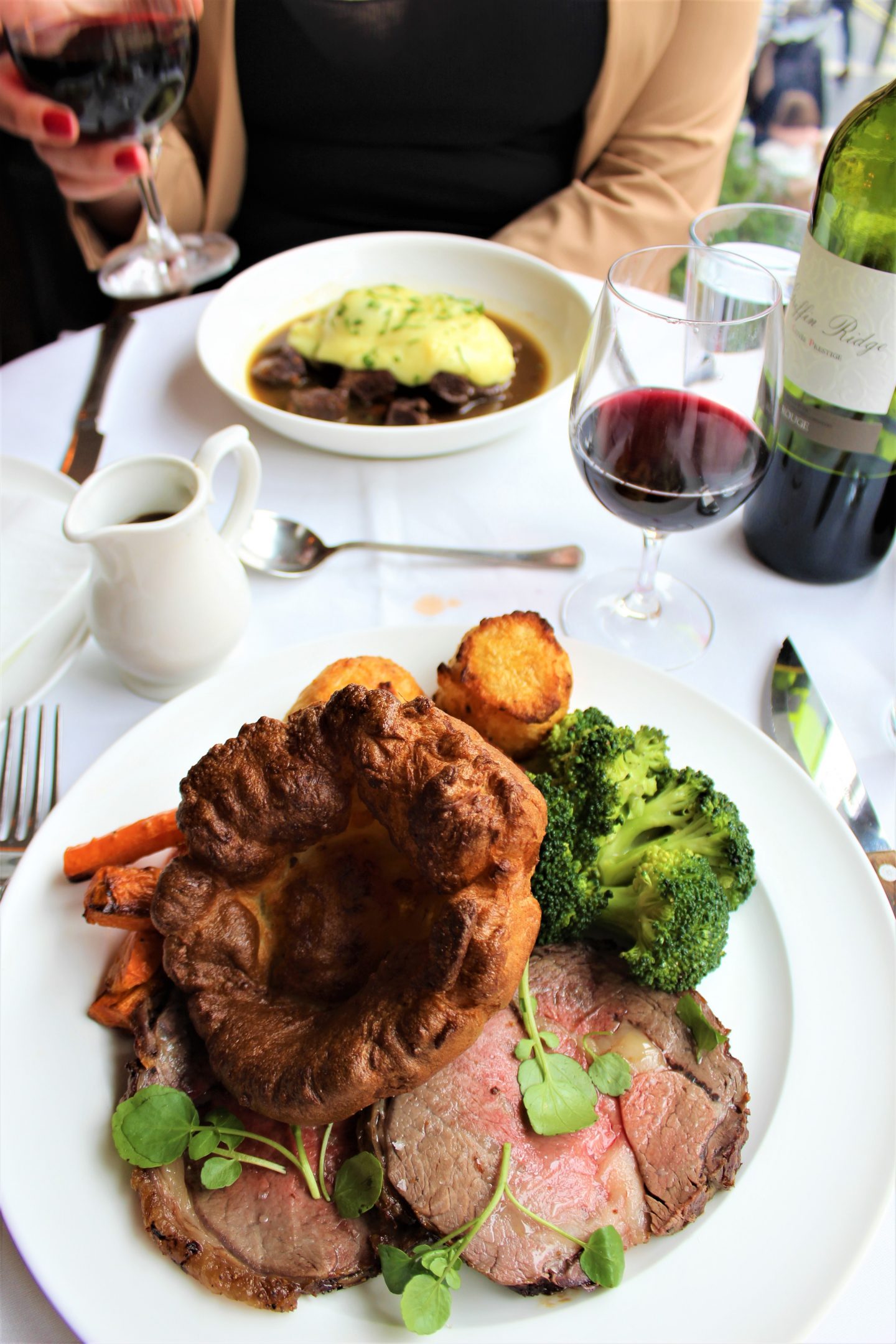 Feeling suitably stuffed we decided to share a pudding and chose the 'White chocolate bomb', which was very rich so I am glad we shared! The bomb was sweet white chocolate with a chocolate soil to add texture and berries to cut through the sweetness.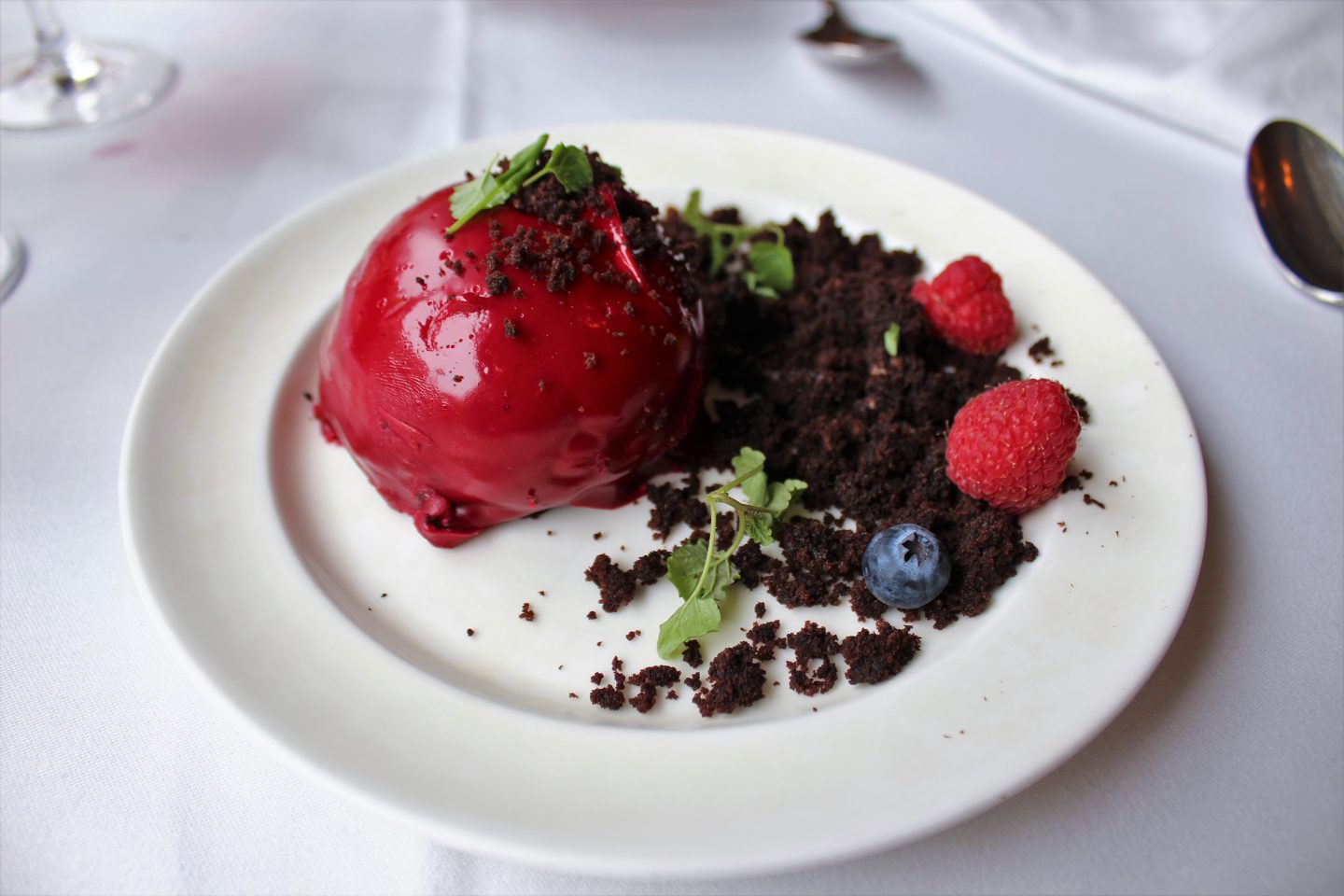 A perfectly located restaurant with quality food in the heart of Shaftesbury Avenue, Cafe Monico is the perfect place to dine. Top tip – ask for a window table so you can watch the world go by while you eat!
39-45 Shaftesbury Ave, Soho, London W1D 6LA