Champagne Afternoon Tea At The Ritz … it had been on my bucket list for years and for my 30th birthday Mr B surprised me with a voucher for just that!
I have never visited The Ritz, but have read lots of reviews and seen trillions of pictures and it really did live up to every expectation I had.
The hotel itself is grand and beautiful, full of elegance and old school glamour. The Palm Court where afternoon tea is served is a beautiful open room with huge glittering chandeliers and big mirrors. The ambiance is magical, helped along with the fantastic pianist playing the grand piano. Glancing around us at all the fellow diners dressed up looking glamorous, I am so glad the Ritz stick to their dress code policy for afternoon tea.
We were escorted to our table and shortly after were poured a glass of crisp chilled champagne. All the tables are adorned with white linen table cloths, silver crockery and china plates.
The tea menu is extensive with 18 choices of loose leaf tea on offer. Our lovely waiter first checked for dietary requirements … none of those for us, but I asked for no salad on my sandwiches and instead of being looked at like I had two heads or him repeating back to me 'No Salad, you don't like Salad?', he simply replied 'not a problem, I will inform the chef'. It is worth mentioning the service was impeccable from start to finish.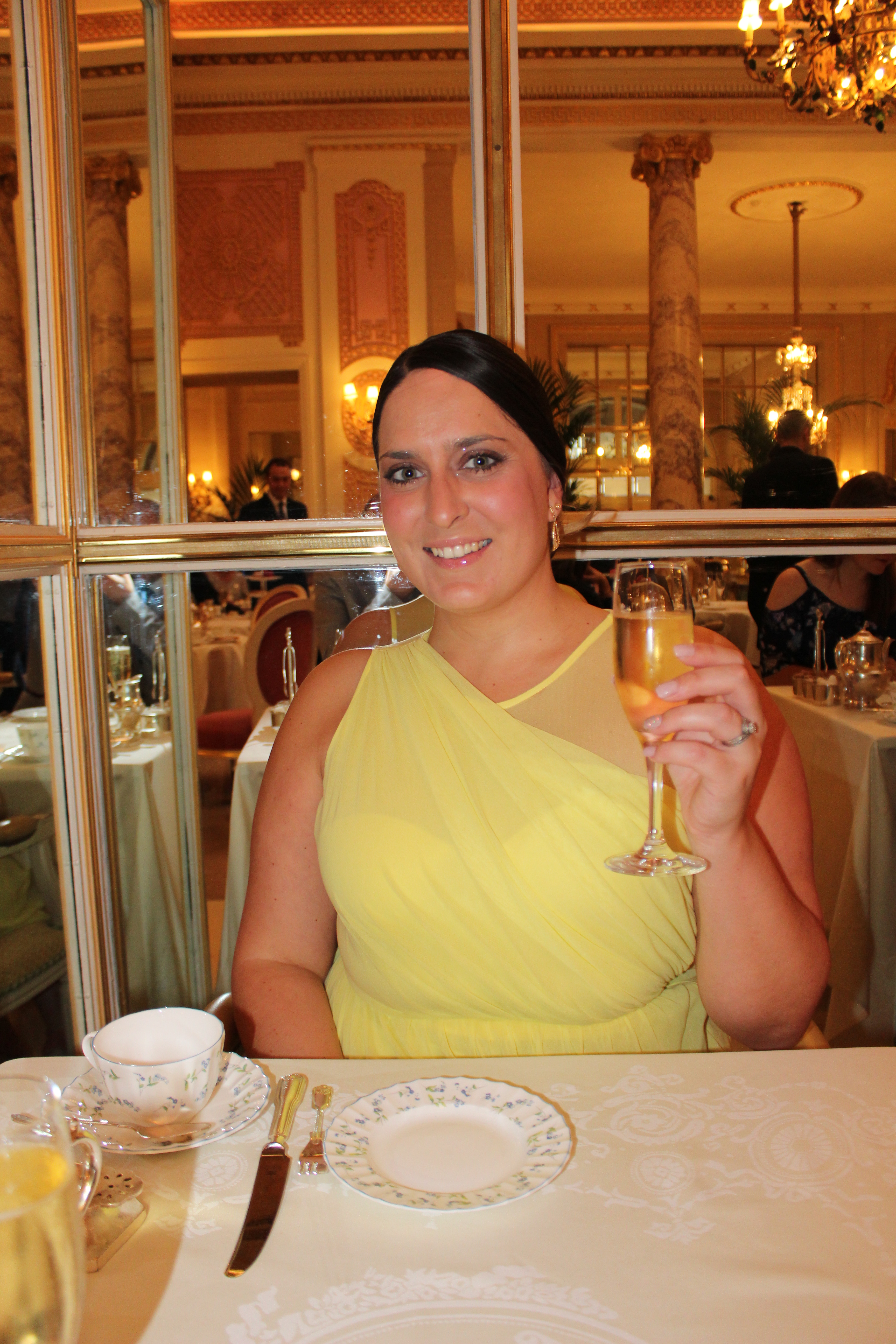 Only minutes later our fantastic afternoon tea stand was brought out and presented to us with two layers of delicate finger sandwiches and a top tier of beautiful pastries. Sandwich fillings ranged from 'Chicken Breast with Parsley Cream on Malt Bread' to my favourite 'Scottish Smoked Salmon with Lemon Butter on Sourdough'.
After we had finished our sandwiches the plates were cleared and swapped for clean plates with freshly baked warm scones, one fruit and one plain served with homemade jam and a generous portion of clotted cream. The scones were perfection, so light and buttery, Mr B and I enjoyed every crumb!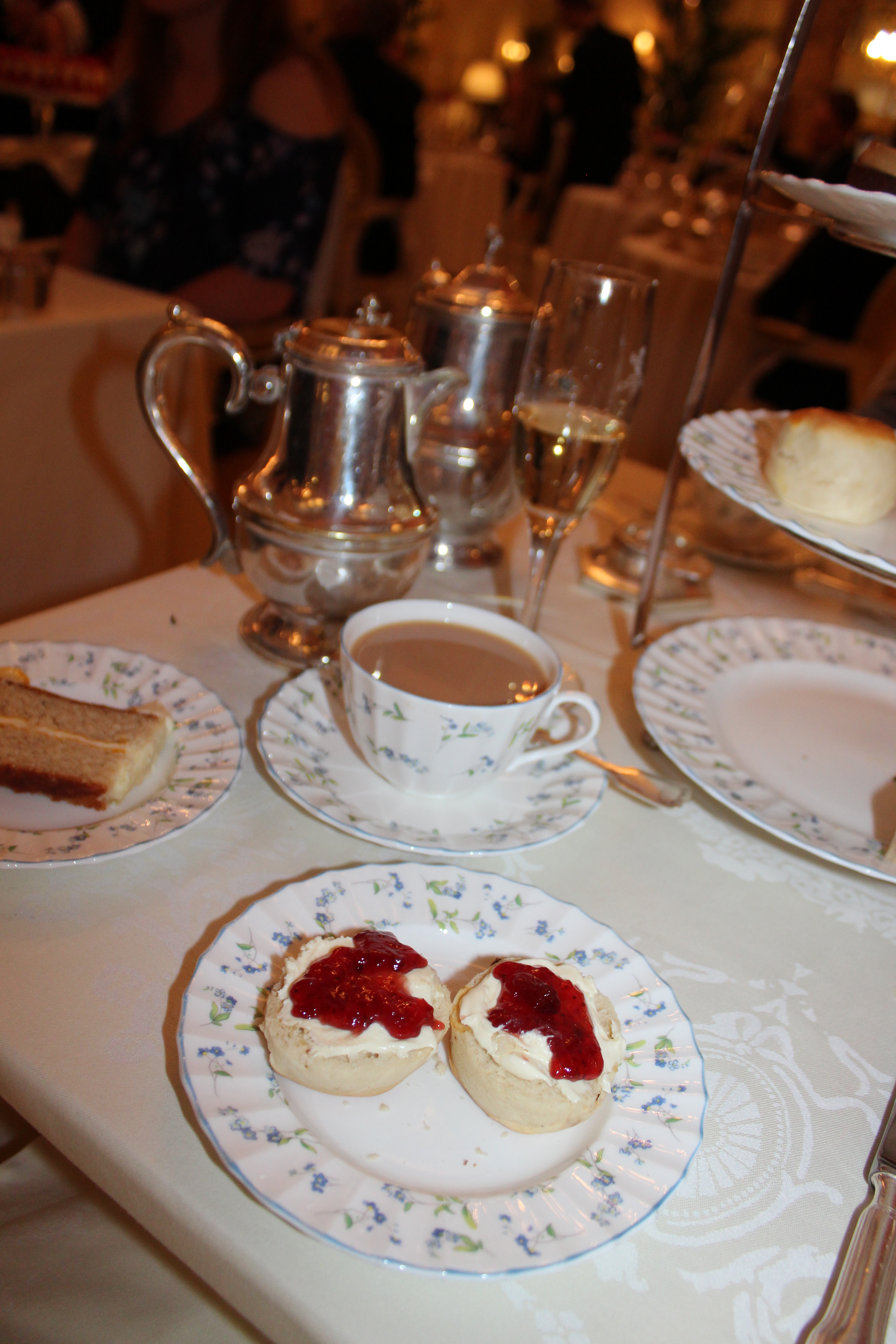 The top tier of pastries had a delicious large macaroon, a rich dark chocolate and coffee tart, a delicate choux bun and a beautiful raspberry mouse with a delicate layer of raspberry jelly. Just as we were tucking into these … errr I mean delicately eating them … a cart adorned with two very large cakes was wheeled past us with a choice of strawberry cake or passion fruit, with Mr B opting for the strawberry and me the passion fruit. The cake was light and fluffy and had a 'zing' from the passion fruit.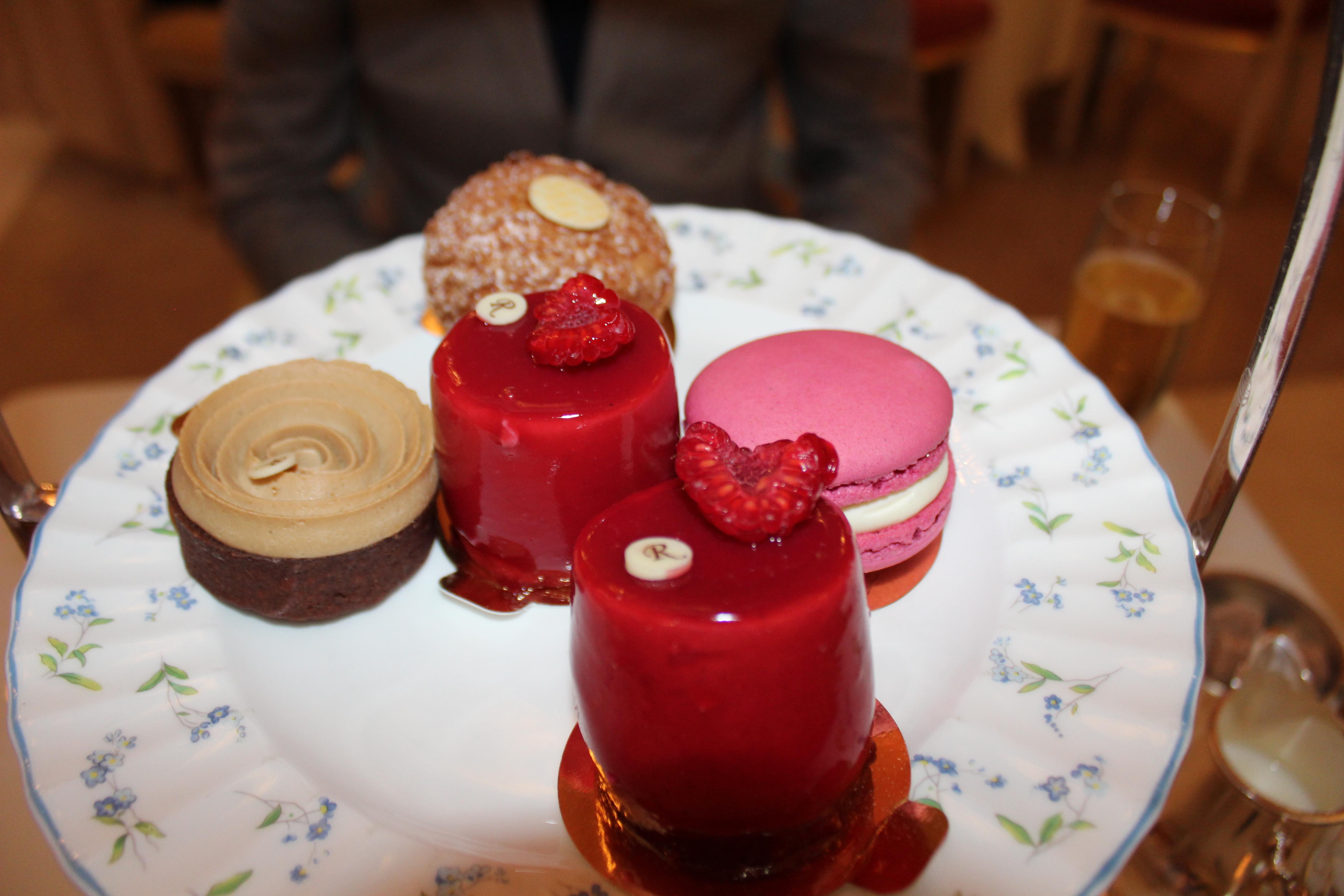 Our champagne afternoon tea is a memory that will remain with me forever. It may be because it is something I have always wanted to do or because it was a special gift, but I would say this experience is something everyone should do once in their lives … that is how much I enjoyed it!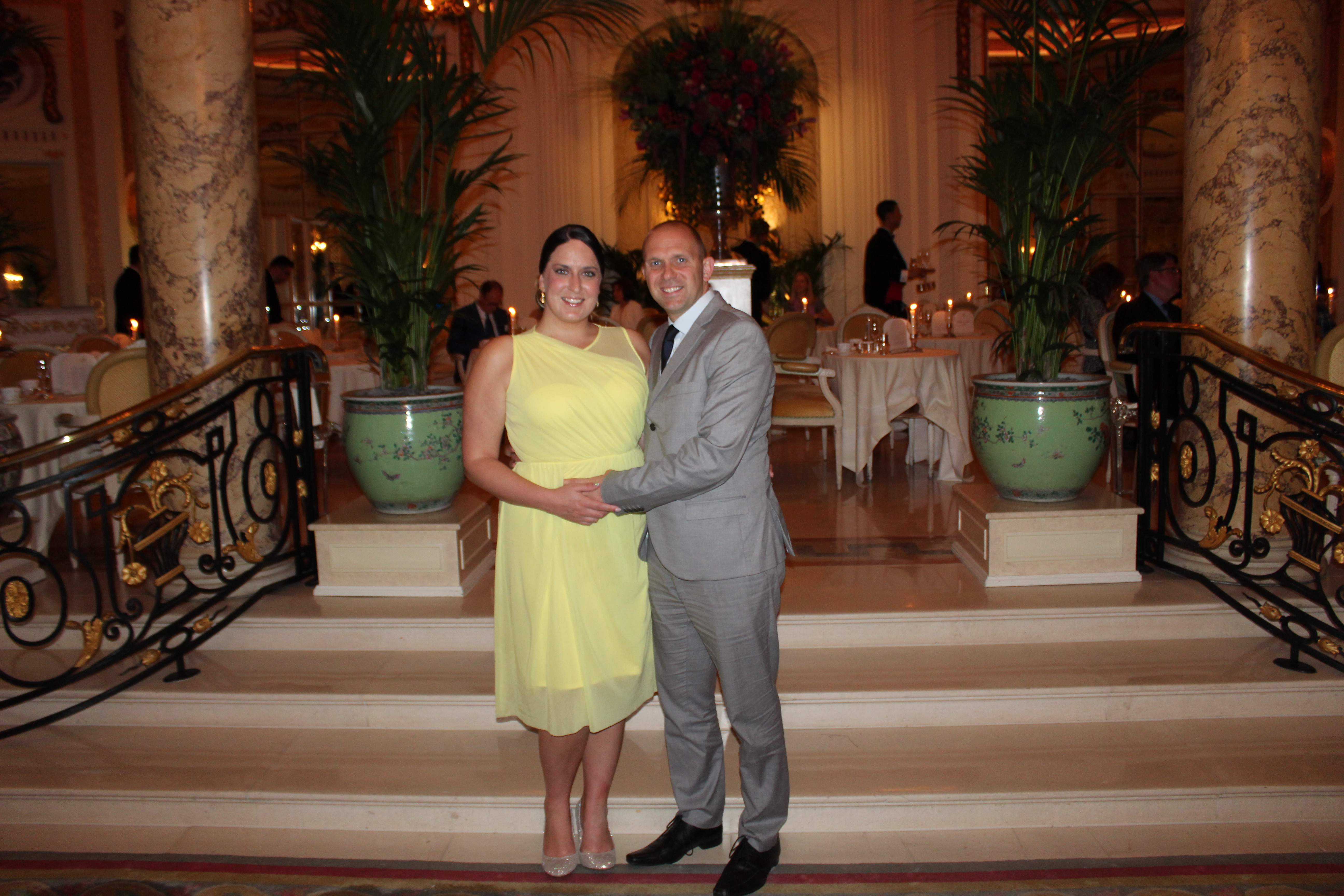 020 7493 8181
150 Piccadilly, St. James's, London W1J 9BR