Enjoying the finest ingredients from around Italy paired with beautiful Italian wines with the sun beaming down on us, we could quite easily have been sat in Italy, but we were actually at The Italians in Marylebone.
Their menu offers a range of Italian produce so welcomes guests who just want to pop in for a glass of wine, maybe a few nibbles or to enjoy some of their amazing sharing plates. Whichever you fancy, you can pick yourself or do what we did and take recommendations from the wonderful and knowledgeable staff who know so much about their wines and produce, and speak so passionately about them.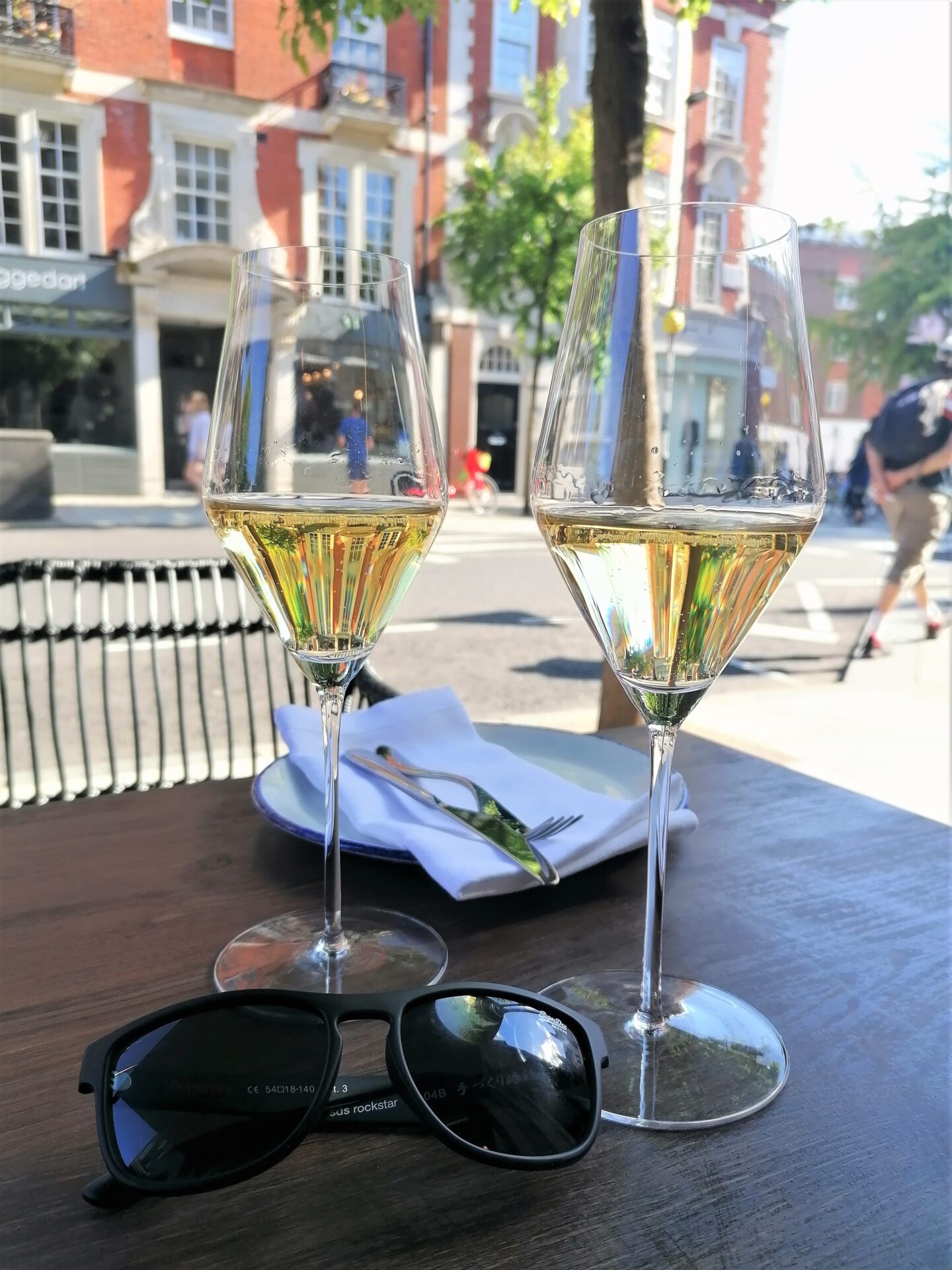 We had several sharing plates and enjoyed our first selection with a beautiful glass of Bruno Paillard Champagne which was lovely and crisp and a perfect drink to start out our Italian feast with.
With a variety of Bruschetta to choose from we had the Tricolore, which is adorned with fresh Sicilian tomatoes, buffalo mozzarella and pesto. The dish was so vibrant in colour and I could smell the beautiful fresh pesto. A wonderful classic combination of flavours that showcased fantastic, fresh, Italian ingredients.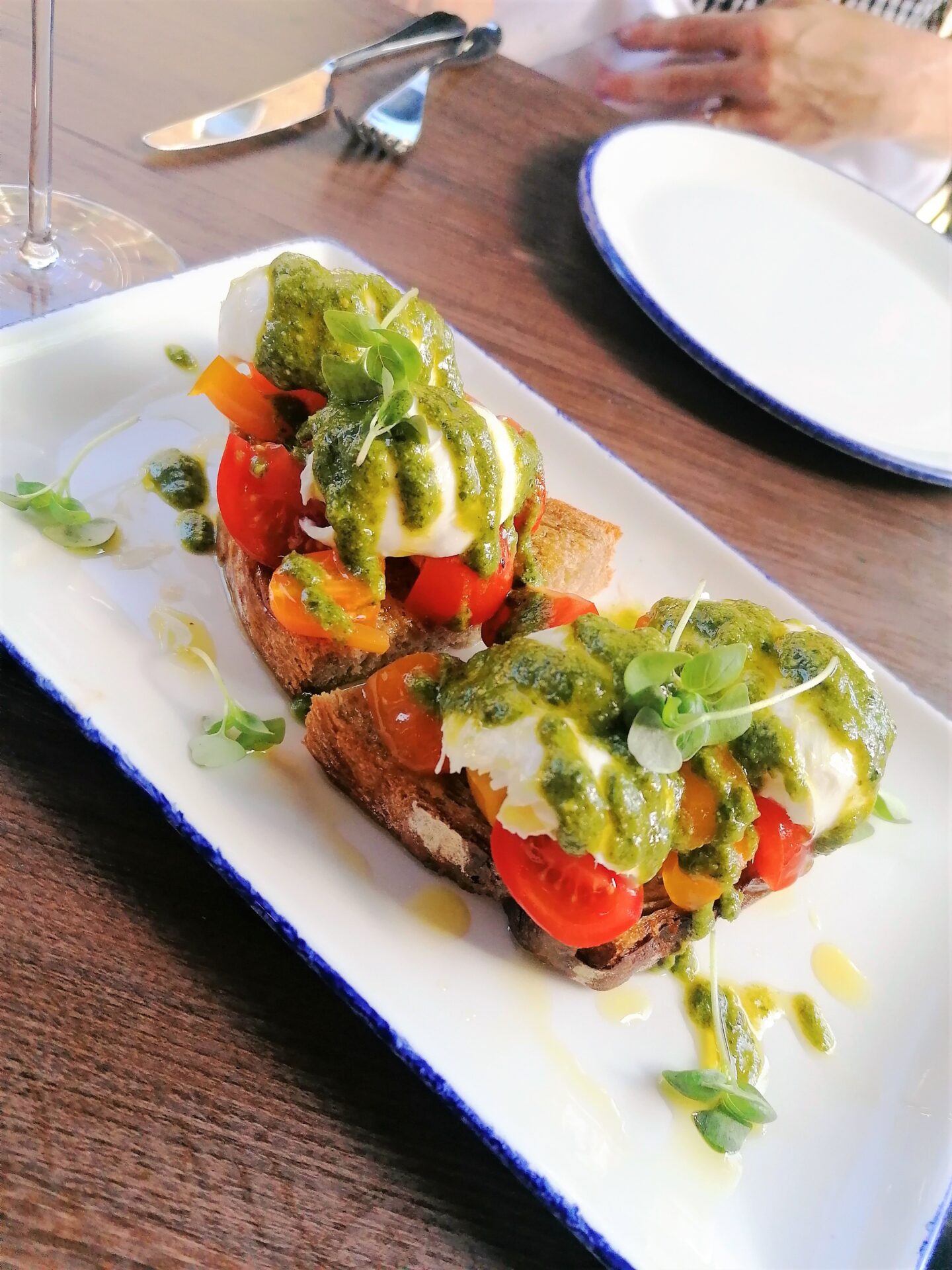 A fresh Artichoke salad was another of our dishes. I really enjoyed the artichokes. With a similar texture to mushrooms and a lovely nutty flavour, they were dressed with an Italian olive oil and shavings of pecorino.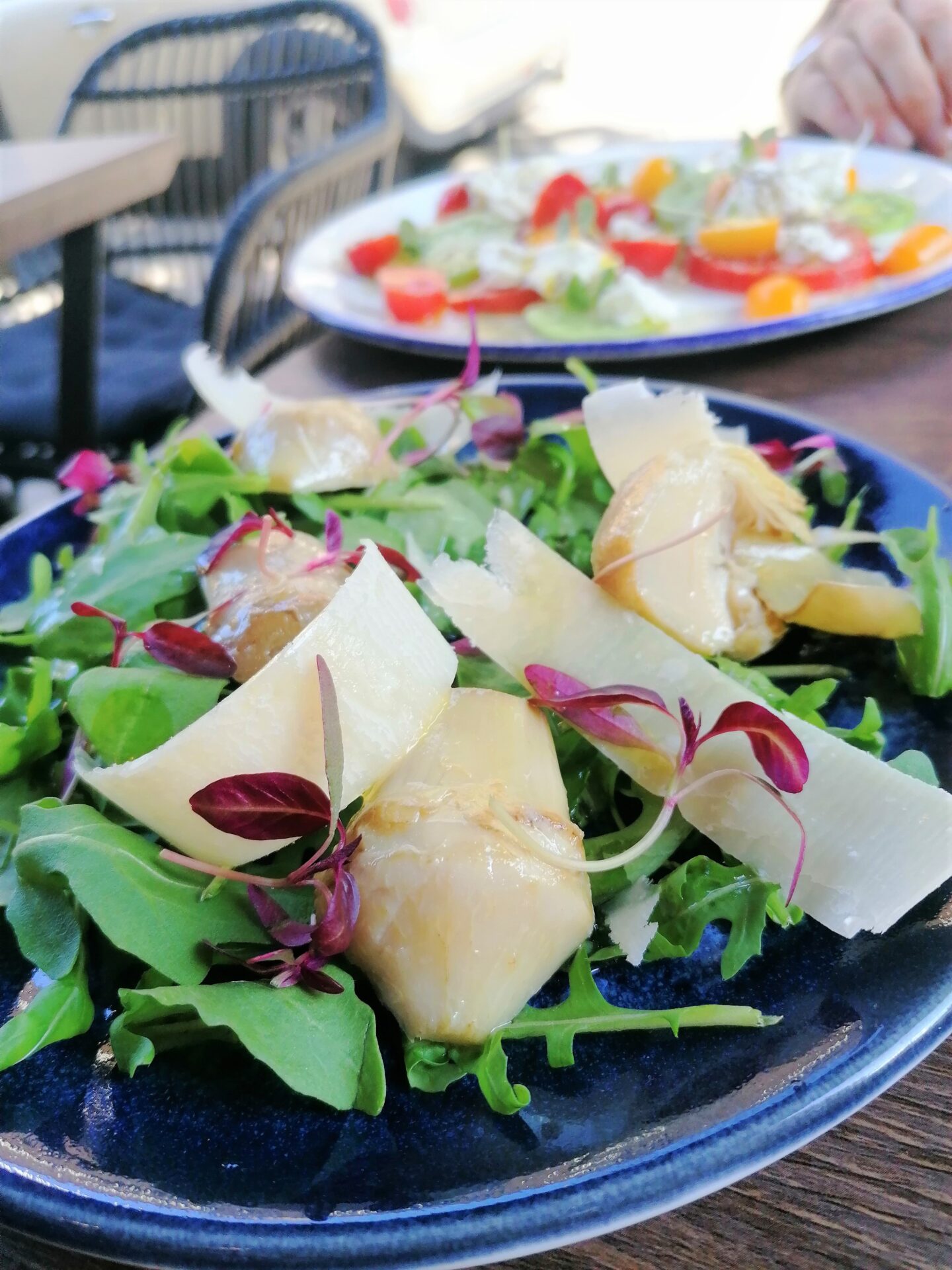 A simple, bright Caprese salad added some wonderful colours to the table and was a plate of freshness with the beautiful creamy mozzarella which I could not stop eating!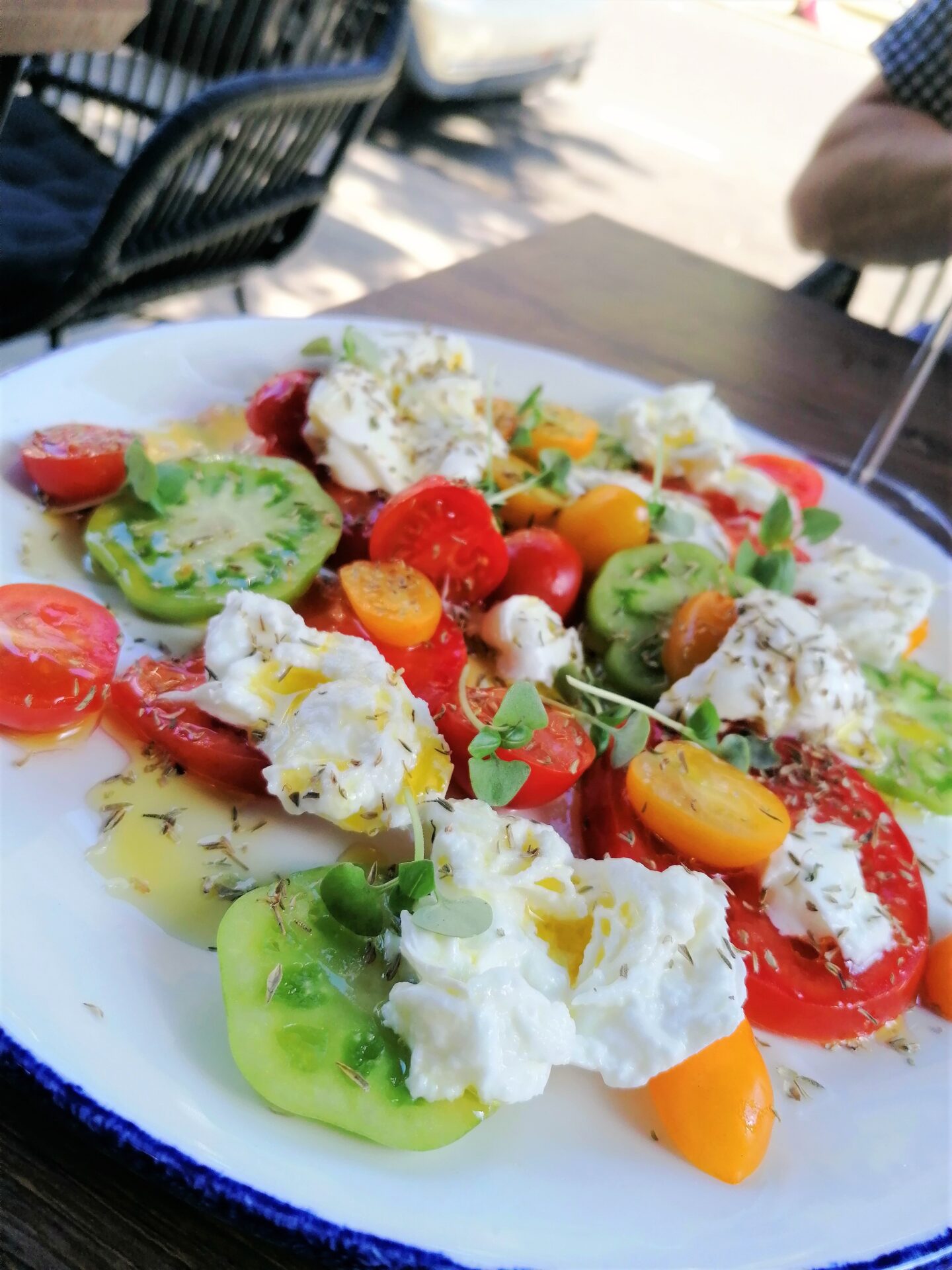 We decided to finish our sharing plates with a beautiful glass of red. We were recommended a Nobile de Montepulciano, Salcheto, Toscana 2017. It was a fantastic red, very light and easy to drink.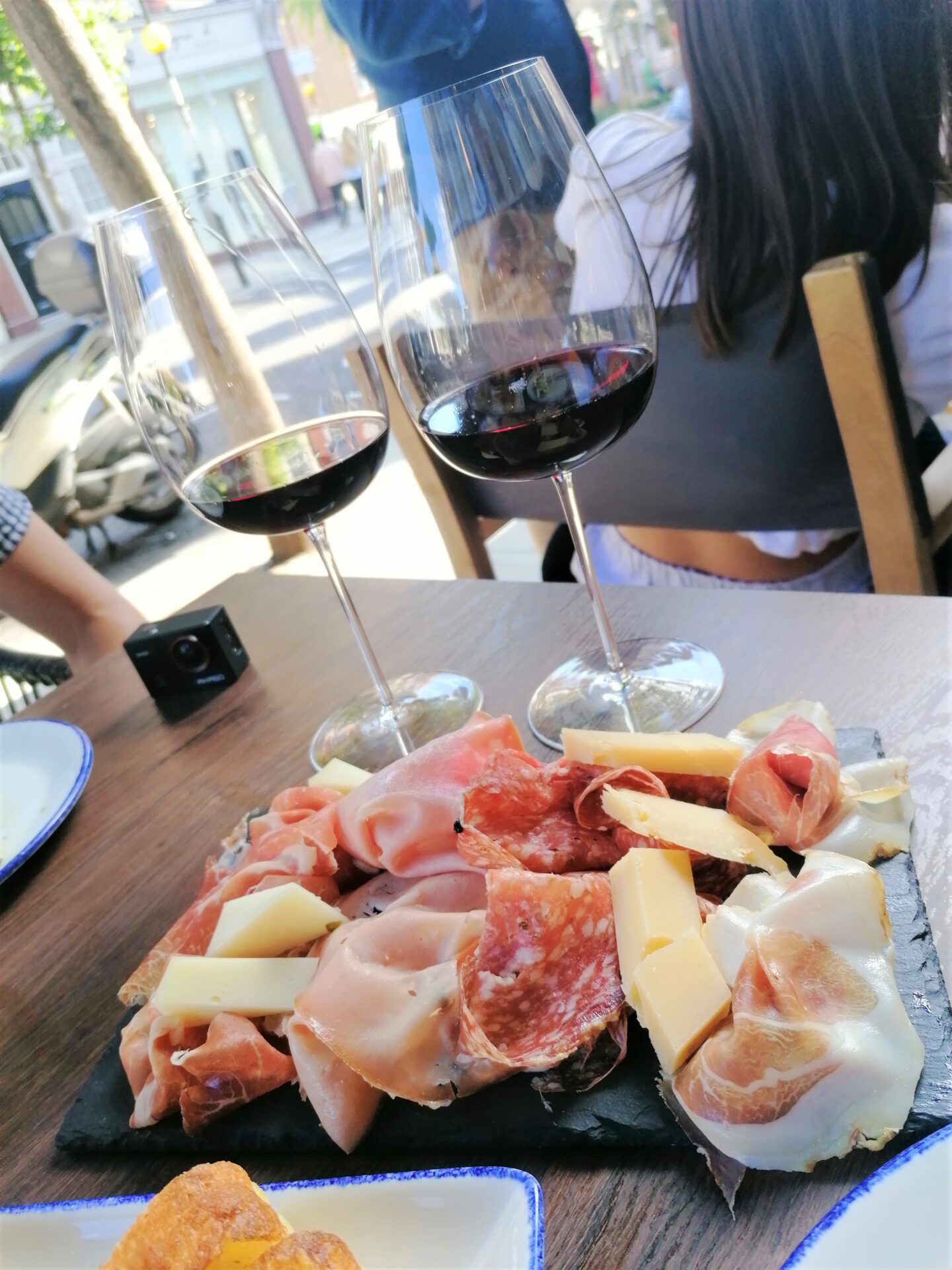 Naturally, we could not visit The Italians without sharing an incredible selection of their cold meats and cheeses, all hand-sourced from Italy. The creamy gorgonzola was just divine – rich, smooth and creamy with the strong taste you get from a gorgonzola. I was also a big fan of the slightly nutty and buttery-tasting Fontina d'alpeggio. My favourite meats were the classic Prosciutto crudo di Parma S. Ilario, Prosciutto is always a favourite of mine, and you could very much taste the quality with this one. Another favourite was the Finocchiona Toscana, slightly spiced and well-seasoned, delivering a big punch of flavour.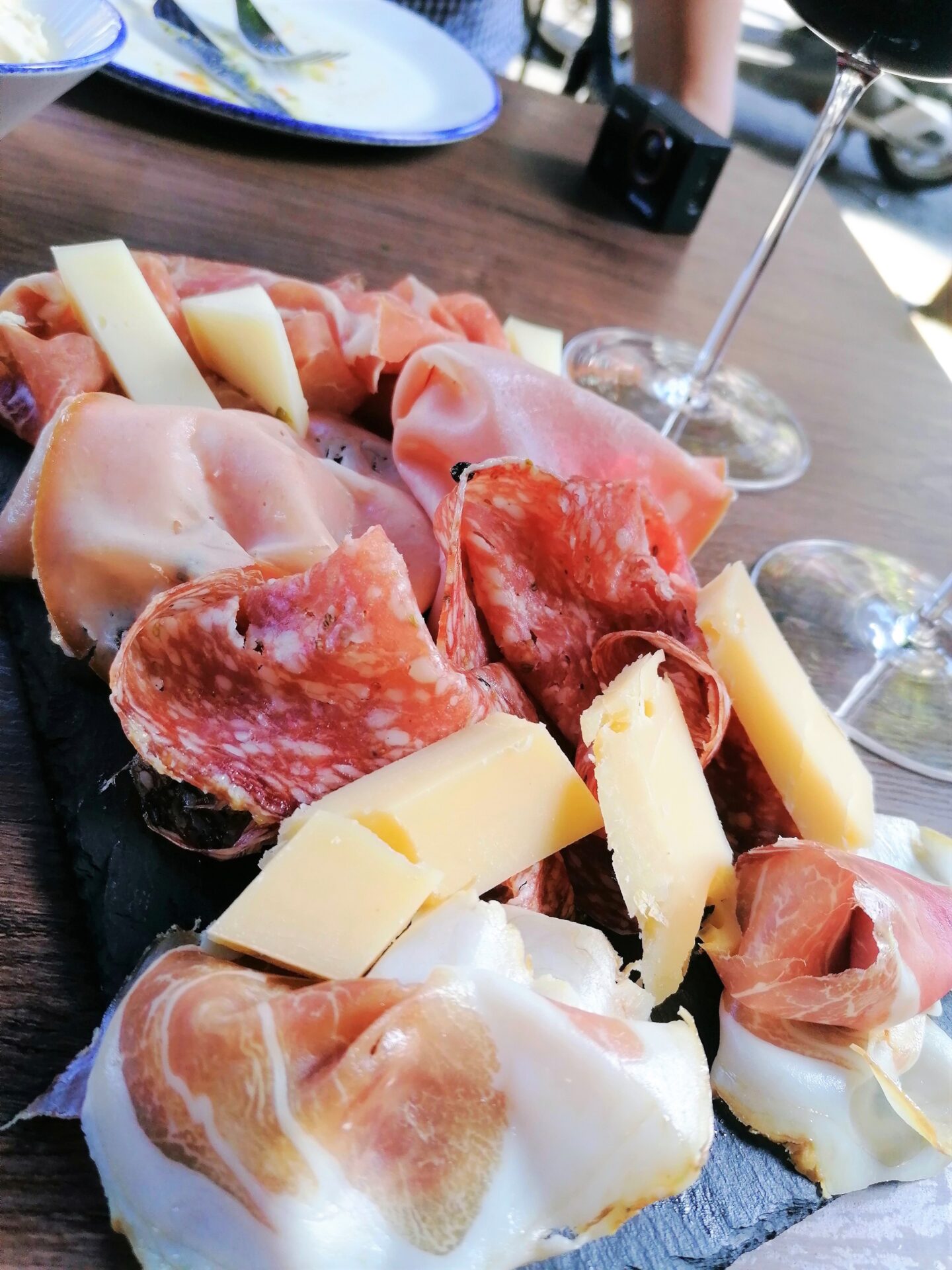 It only seemed right to finish off with something sweet so we shared the three cannoli Siciliani – beautiful fresh fried cannoli filled with a dreamy vanilla cream and finished off with pistachio nuts. Eating these crisp, perfectly-made delights whilst sipping on a chilled Limoncello, I felt like I was back in Venice.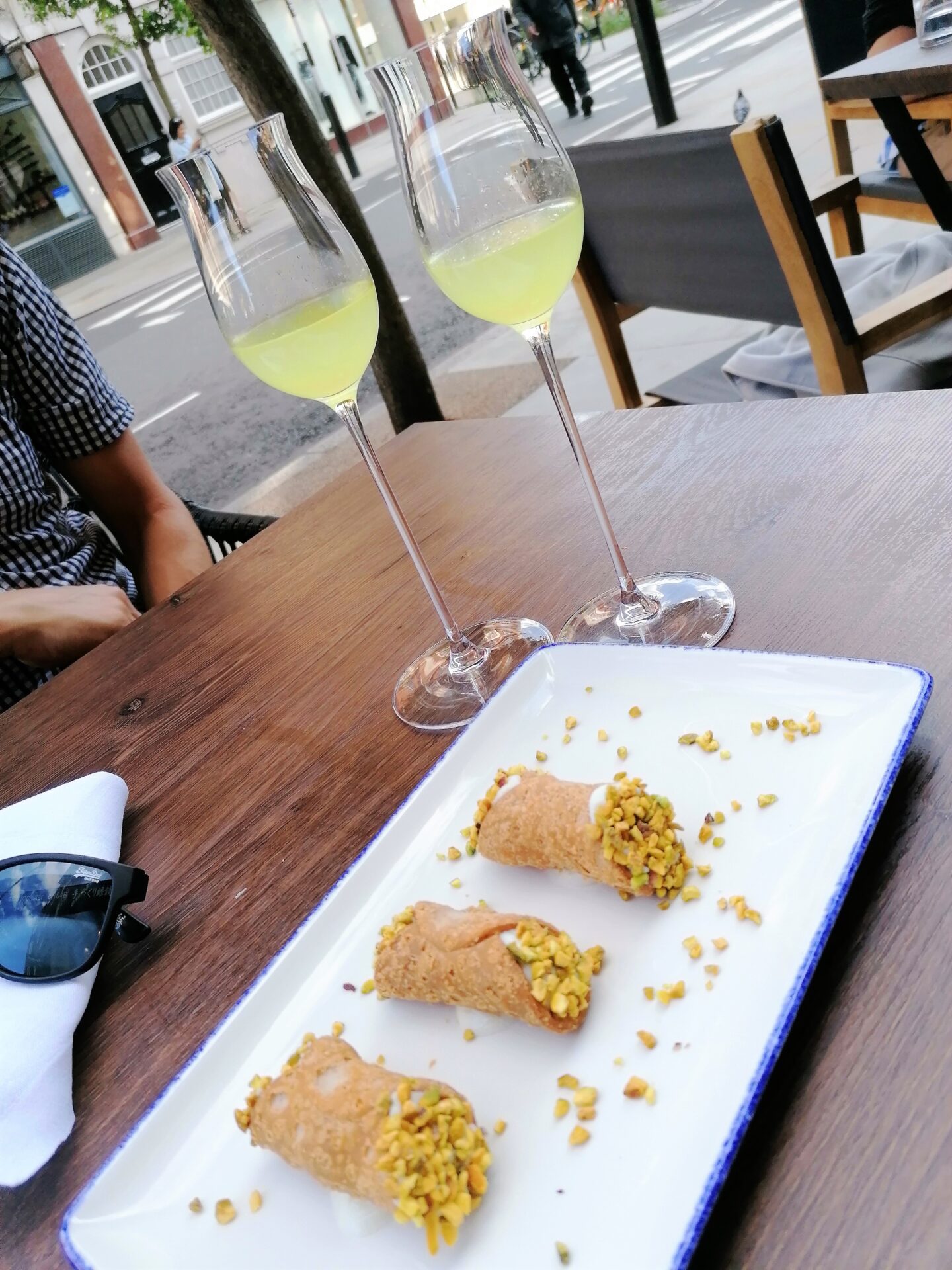 We had such a lovely few hours here. This is a true piece of Italy in the heart of Marylebone showcasing some of the best produce Italy has to offer.