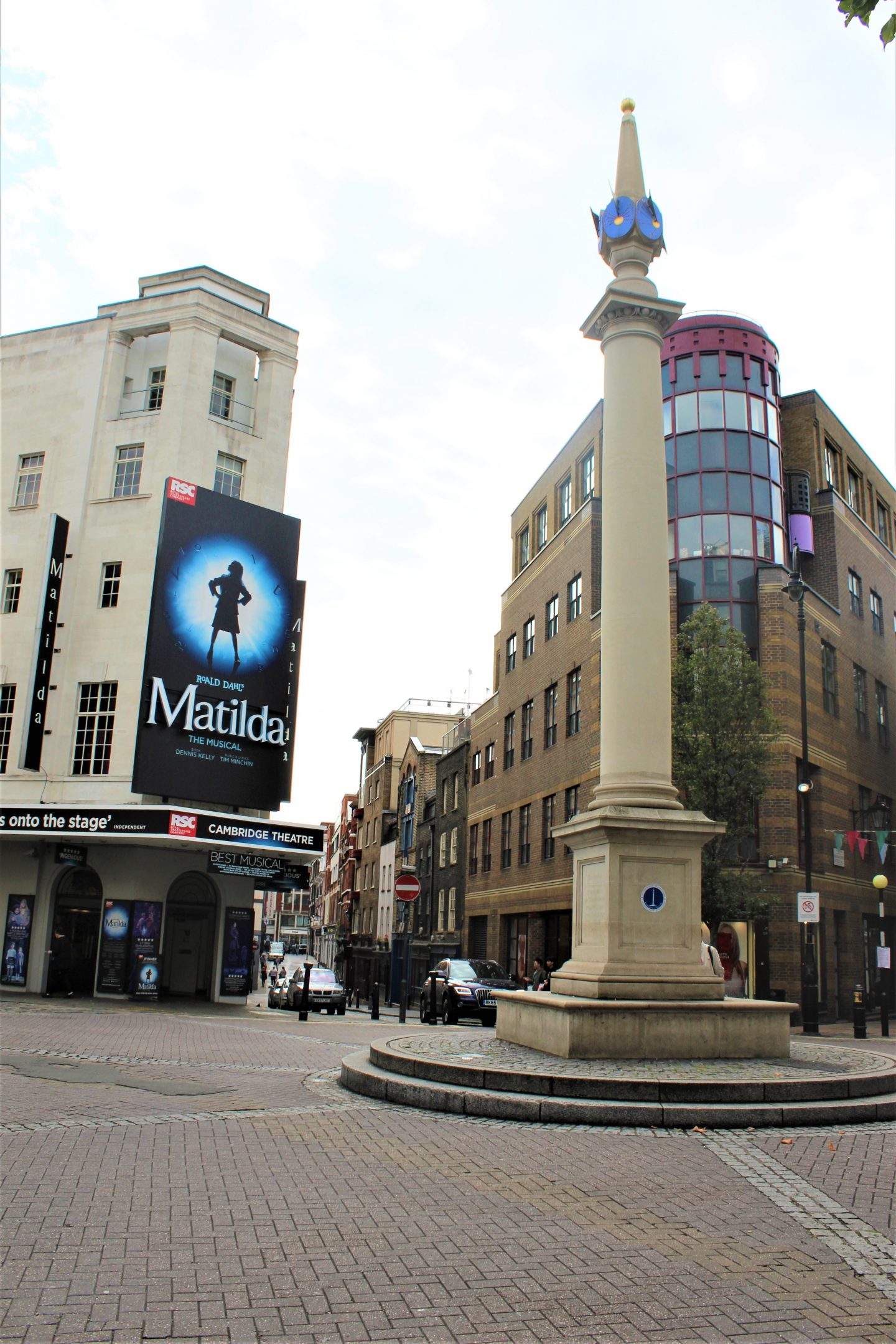 We knew Seven Dials was going to deliver for us for food and drink, but what took me by surprise was the area in general and the shops. It had a real sense of community and you almost forgot you were in central London.
Seven Dials really is a shopper's paradise full of luxury shops, independent boutiques and some favourite high street brands.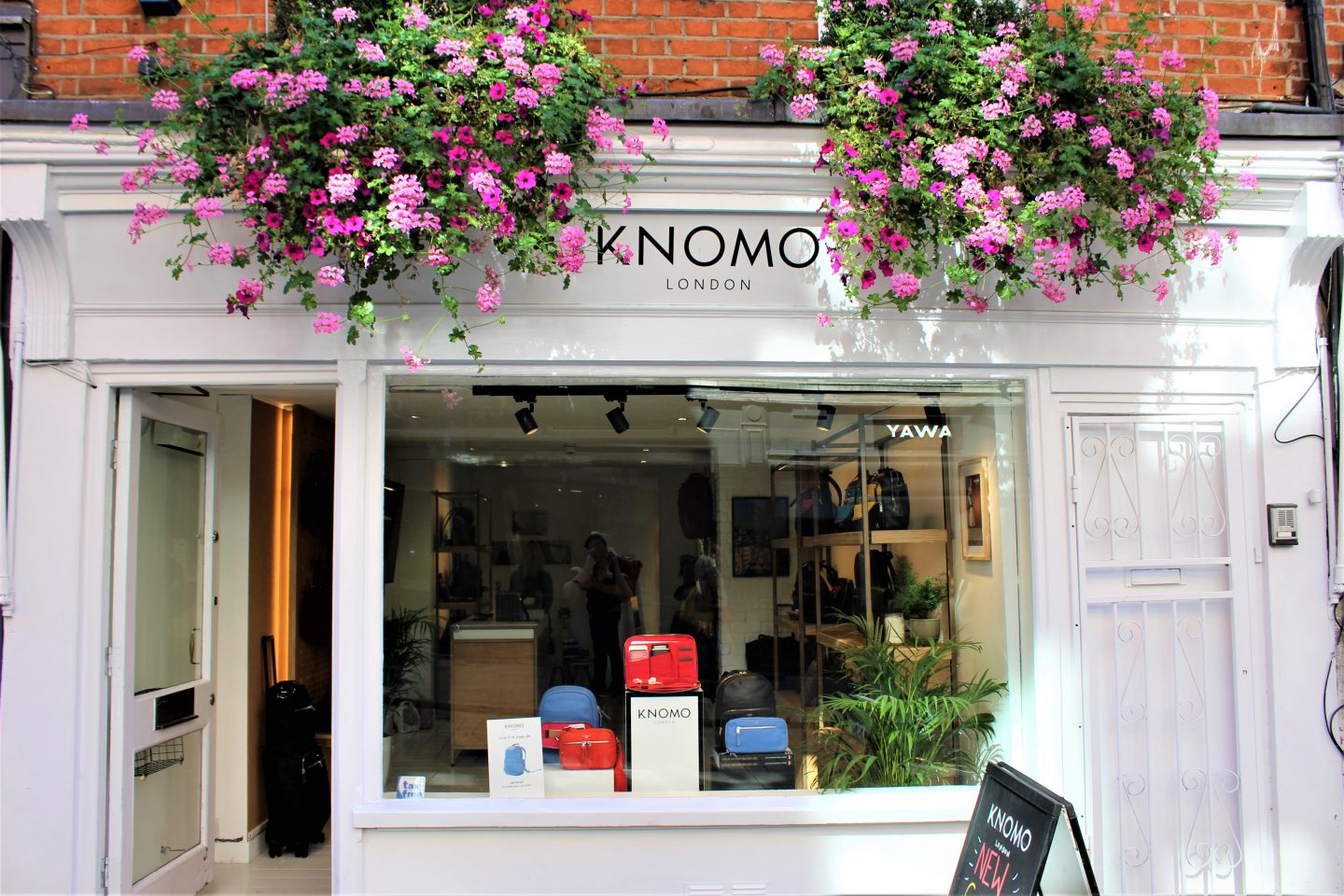 With plenty of shops to browse and treat yourself, you are spoilt for choice. Here is a-round up of my four favourite shops we visited and what they had to offer which made me fall in love with them.
Miller Harris
Miller Harris, a luxury British perfume brand, was launched in 2000 and I now understand why it is such a loved luxury brand.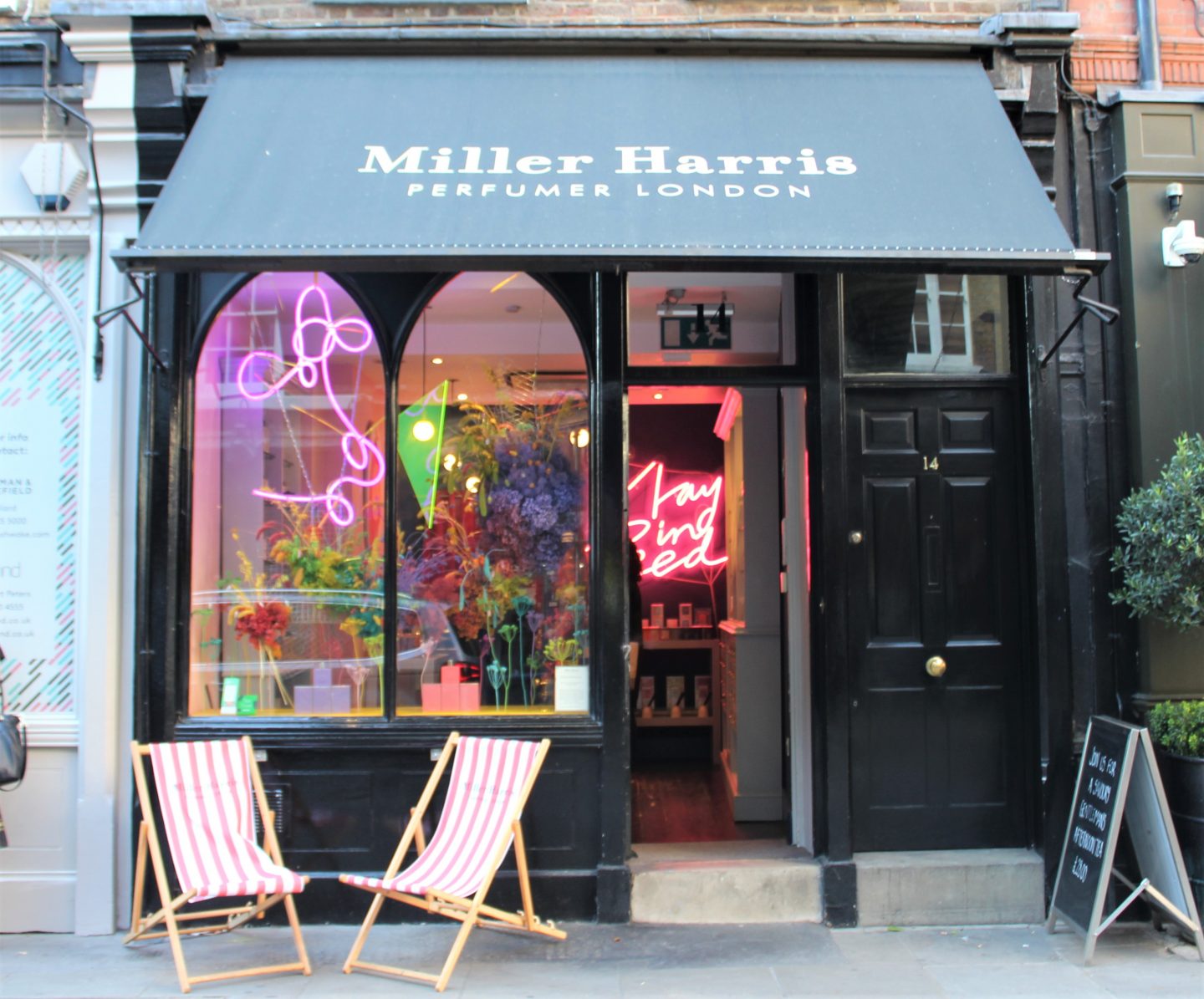 I dare anyone to go into Miller Harris and not come out feeling completely fabulous! If you go into the Seven Dials branch you should bump into store manager Umar who has a special way of treating each customer uniquely and making you feel a million dollars!
First of all the shop draws you in from the amazing colourful window display and, of course, the wonderful smell. Inside the shop is just as beautiful, full of bright colours with the perfectly designed bottles lining the walls.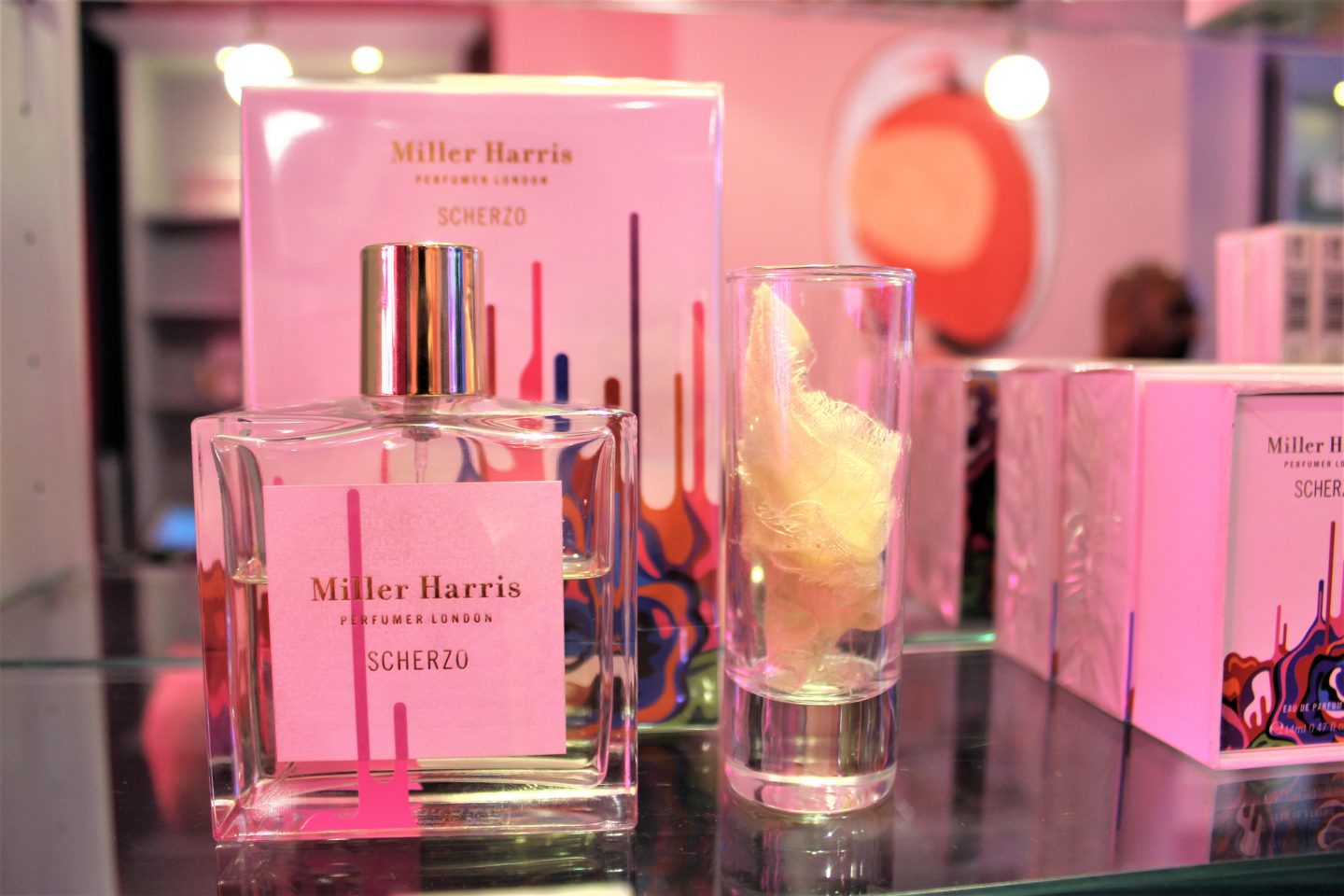 There really is a fragrance in this store for everyone and with their bespoke fragrance profiling service, they can help you find your perfect match! I could have probably spent all day in the store, smelling all the amazing perfumes and chatting to Umar.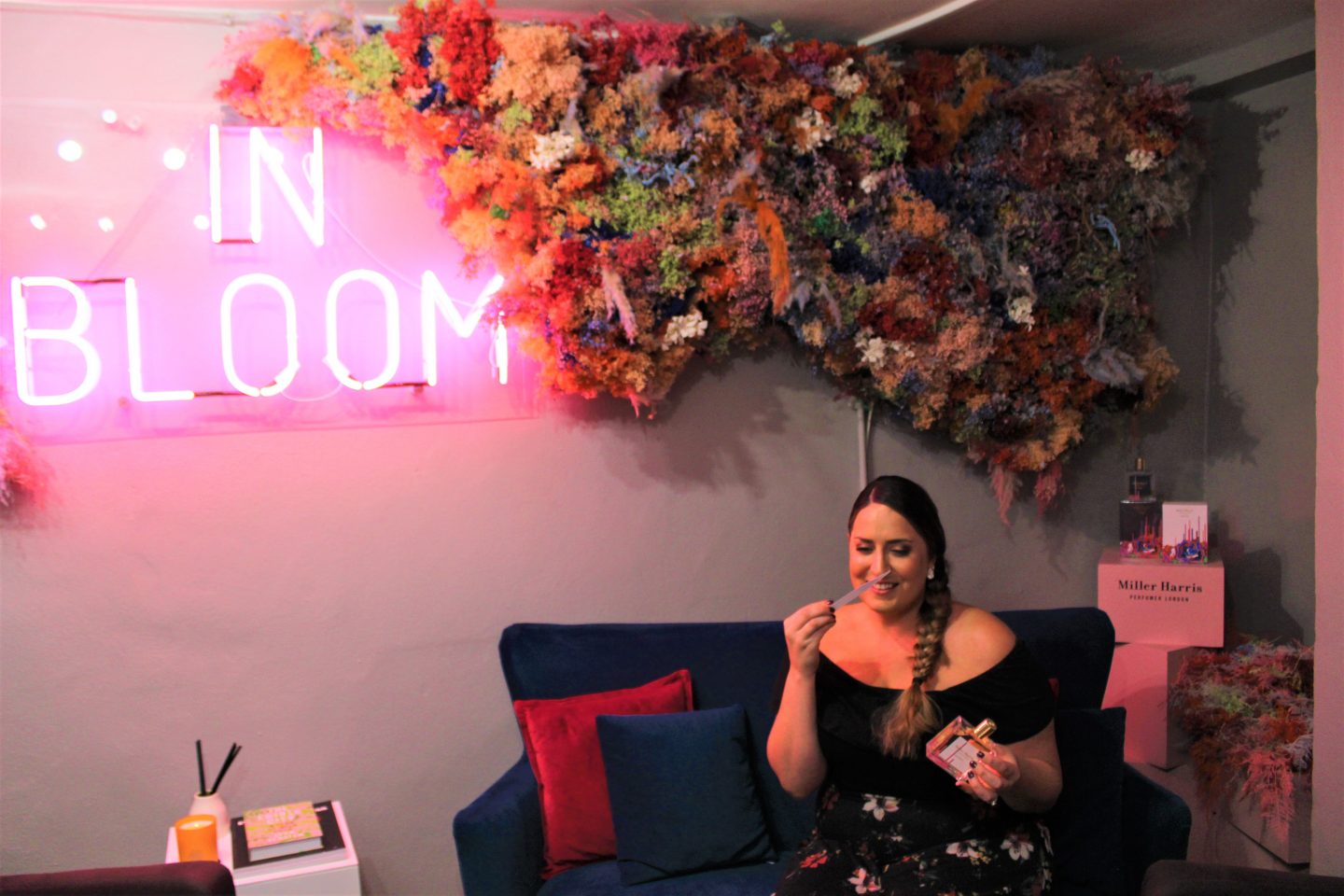 My perfect match and favourite was Scherzo, which also had fabulous packaging! Mr B's was Wander Through the Parks, which suited him perfectly and I have never quite smelt a perfume like it before.
Rococo Chocolates
I think I have found my new favourite chocolate brand! Rococo Chocolates are a London-based chocolate company who have been making luxury chocolates since 1983. Rumour has it even the Queen is a big fan!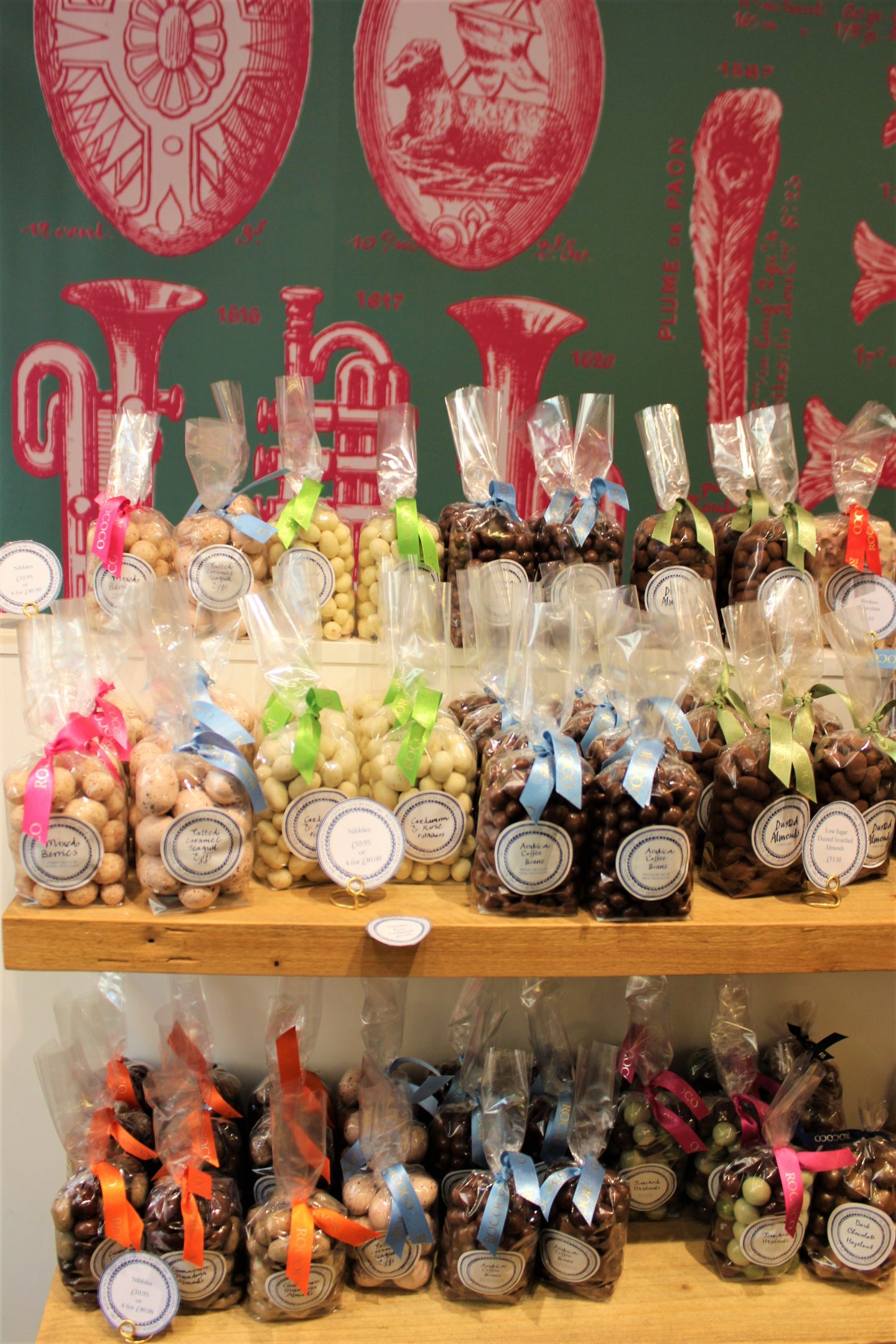 From chocolate bars, to truffles, to caramels and thins, they have it all, including some fantastic flavour combinations.
The lovely staff were happy to talk us through the flavours and let us try some of them. I really loved the mini chocolate bars. You can mix and match and there are lots of flavour combinations, and some of my favourites which I thought were quite unique were Basil & Persian Lime, Earl Grey Tea and Violet. I found the combinations to be really well balanced and the quality of the chocolate was faultless.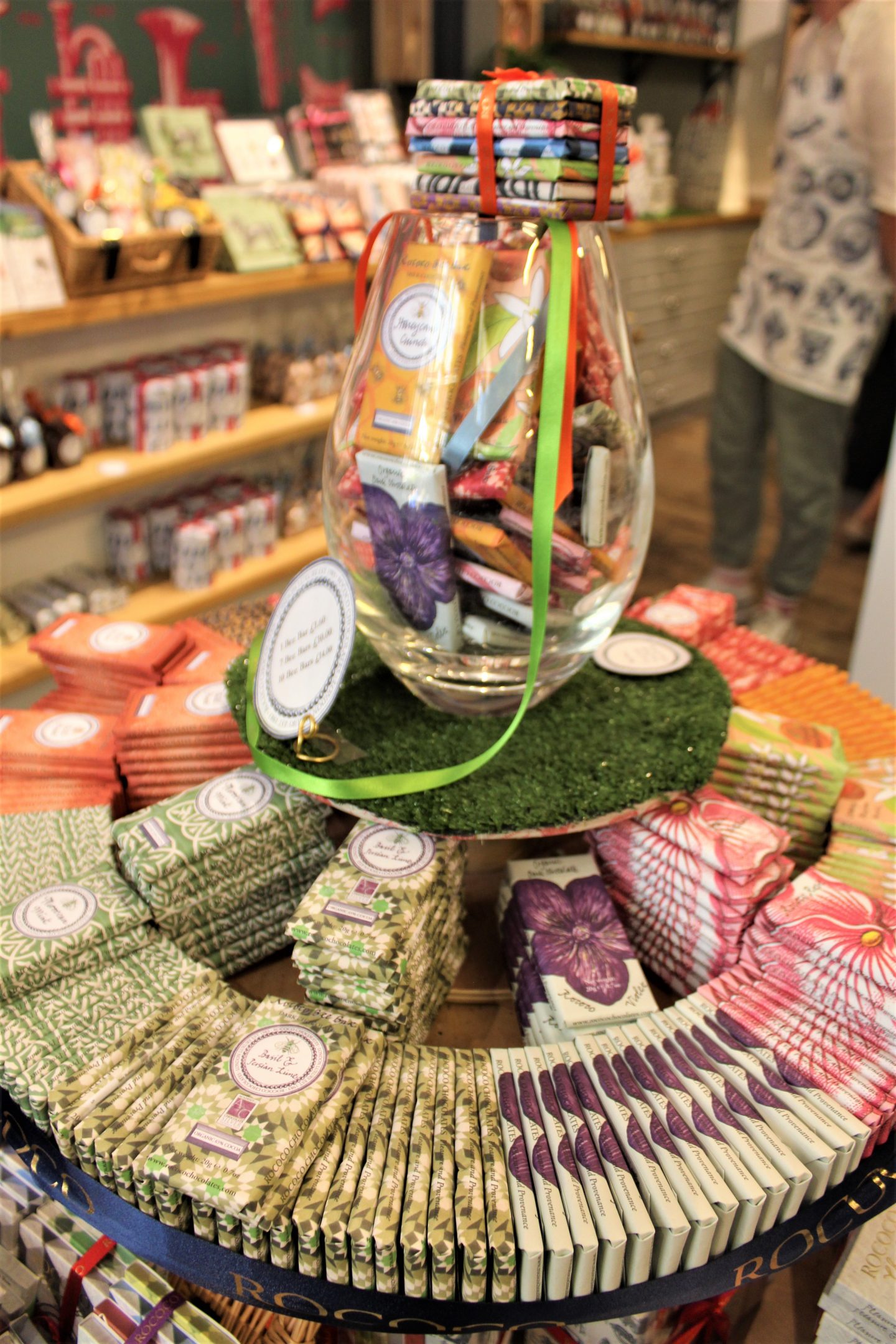 They also have a great range of handmade fresh truffles – I wanted them all! The best for me was salted caramel and the passion fruit.
We were lucky that we had lovely weather on the day we visited and they still had ice cream available! We had a mixed tub of raspberry sorbet and vanilla ice cream. The sorbet had just the right amount of tartness and was full of flavour and the ice cream was so smooth and creamy! They told us when this ice cream had gone they weren't getting any more this year as they were switching the ice cream counter to a hot chocolate station! Definitely need to go back to London just to try that hot chocolate!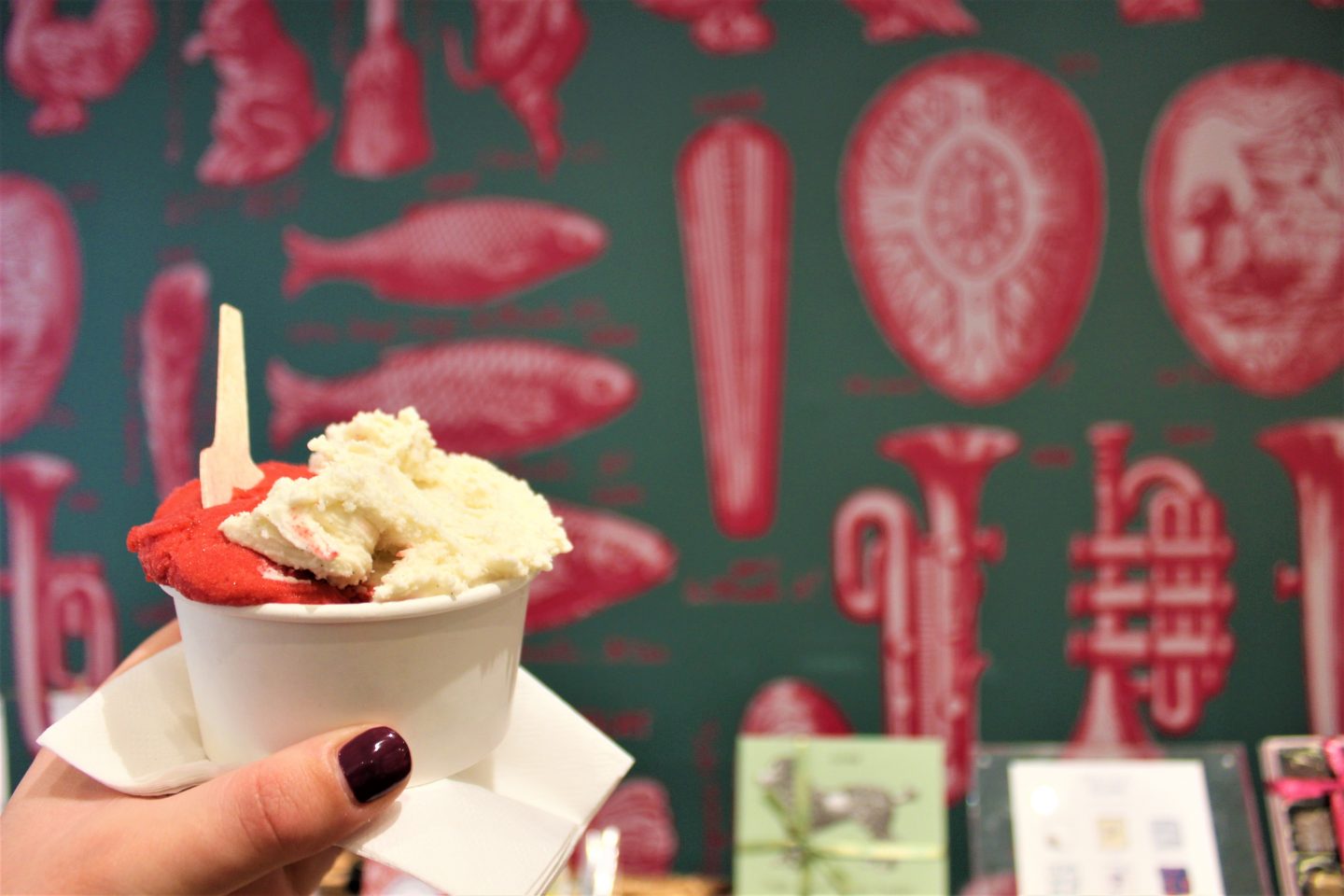 Another really great collection they had was the Roald Dahl collection – great for kids and adults, lots of fun, but also yummy!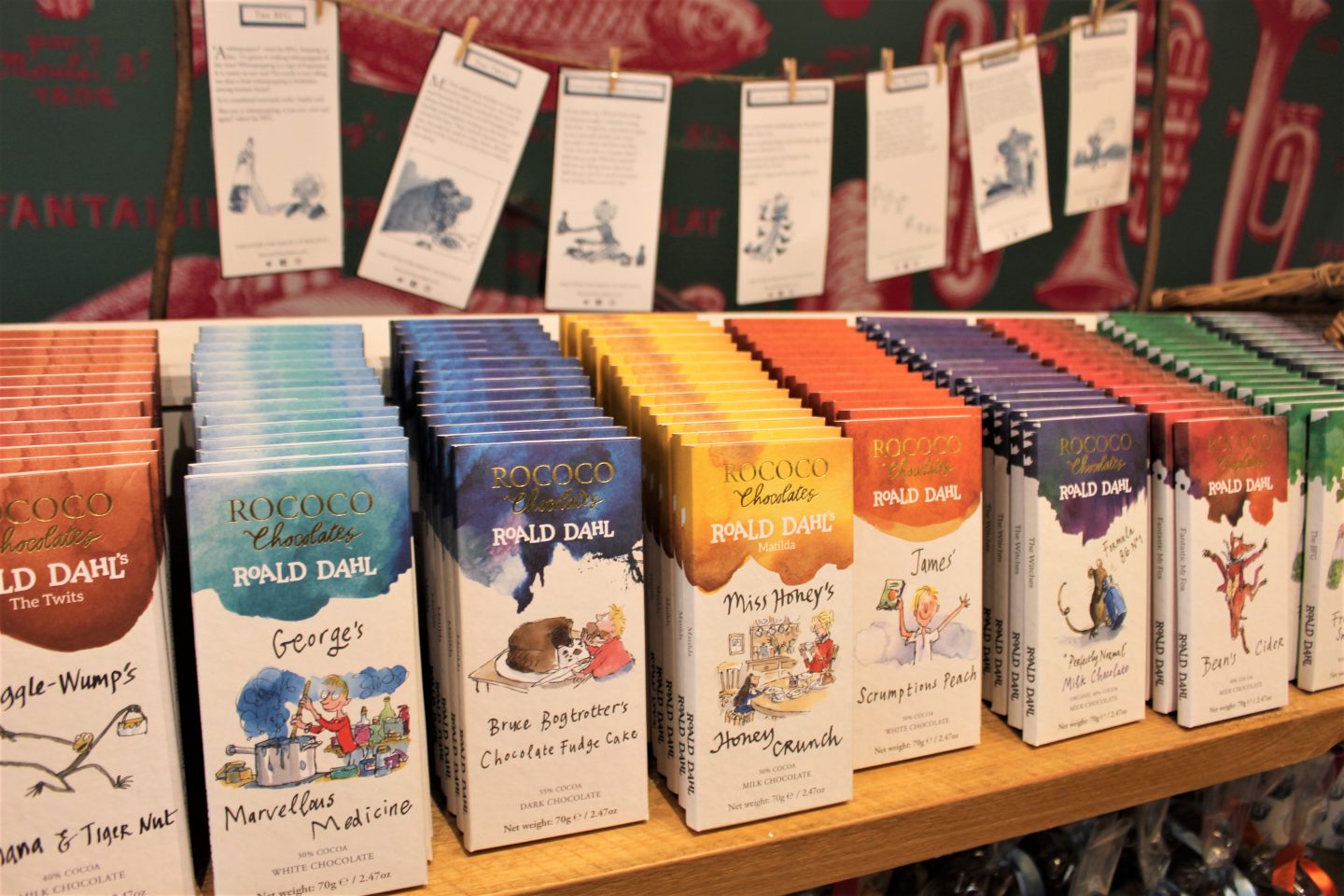 I don't want everyone to know about these as they are too good, but if you are visiting you have to get the Salted Caramel Seagull Eggs. Trust me they are incredible!
bareMinerals Cosmetics
When it comes to makeup M.A.C and Bobbi Brown are my two favourite brands and are what fills my makeup bag.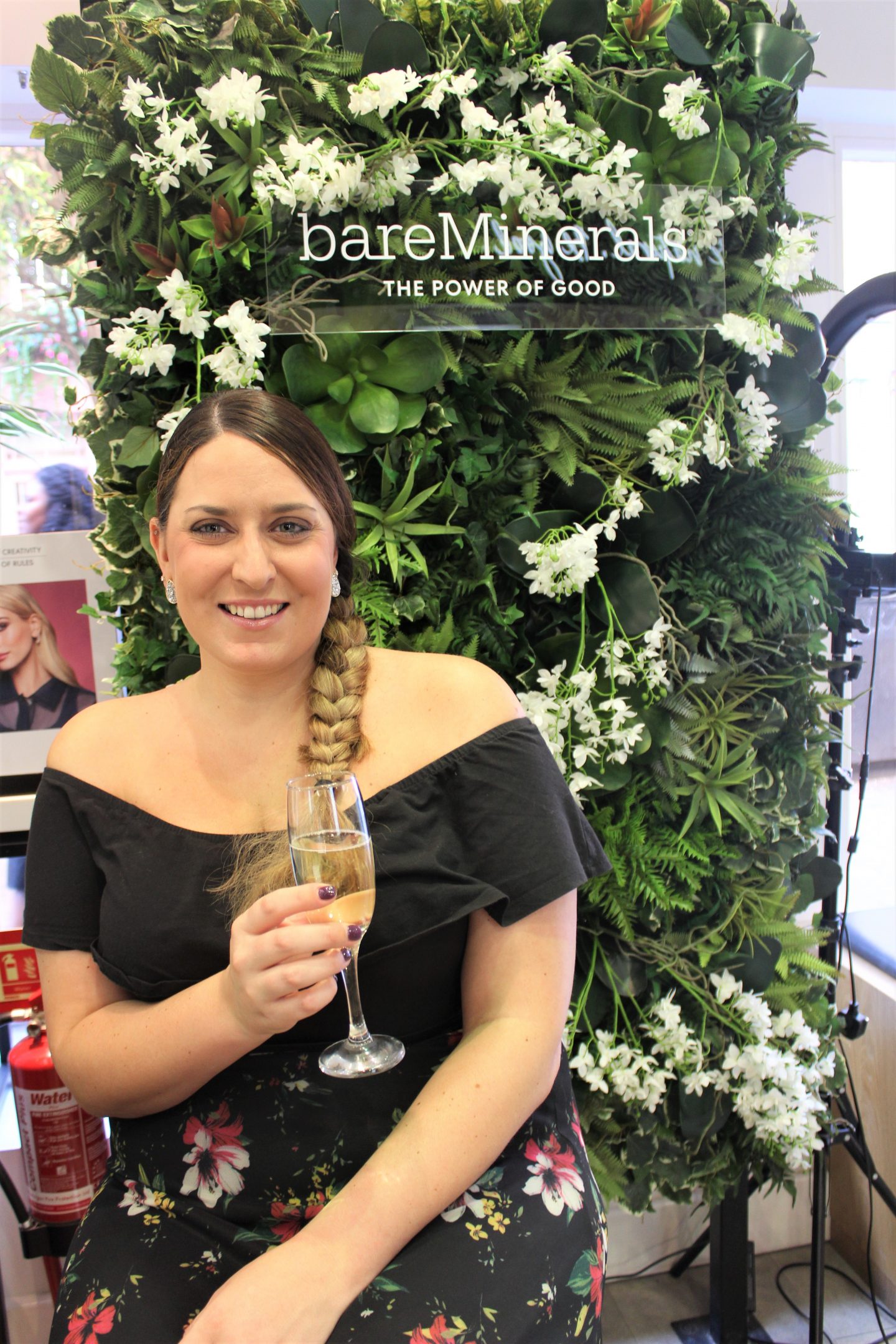 Now I think I am quite picky with makeup as I know what I like and I want products that are easy to use and apply. I'm never going to be one of those people that contours – I am not that skilled or that patient!
The team at bareMinerals made me feel welcome straight away and within minutes of sitting down I was offered a glass of prosecco (Mr B got one too!).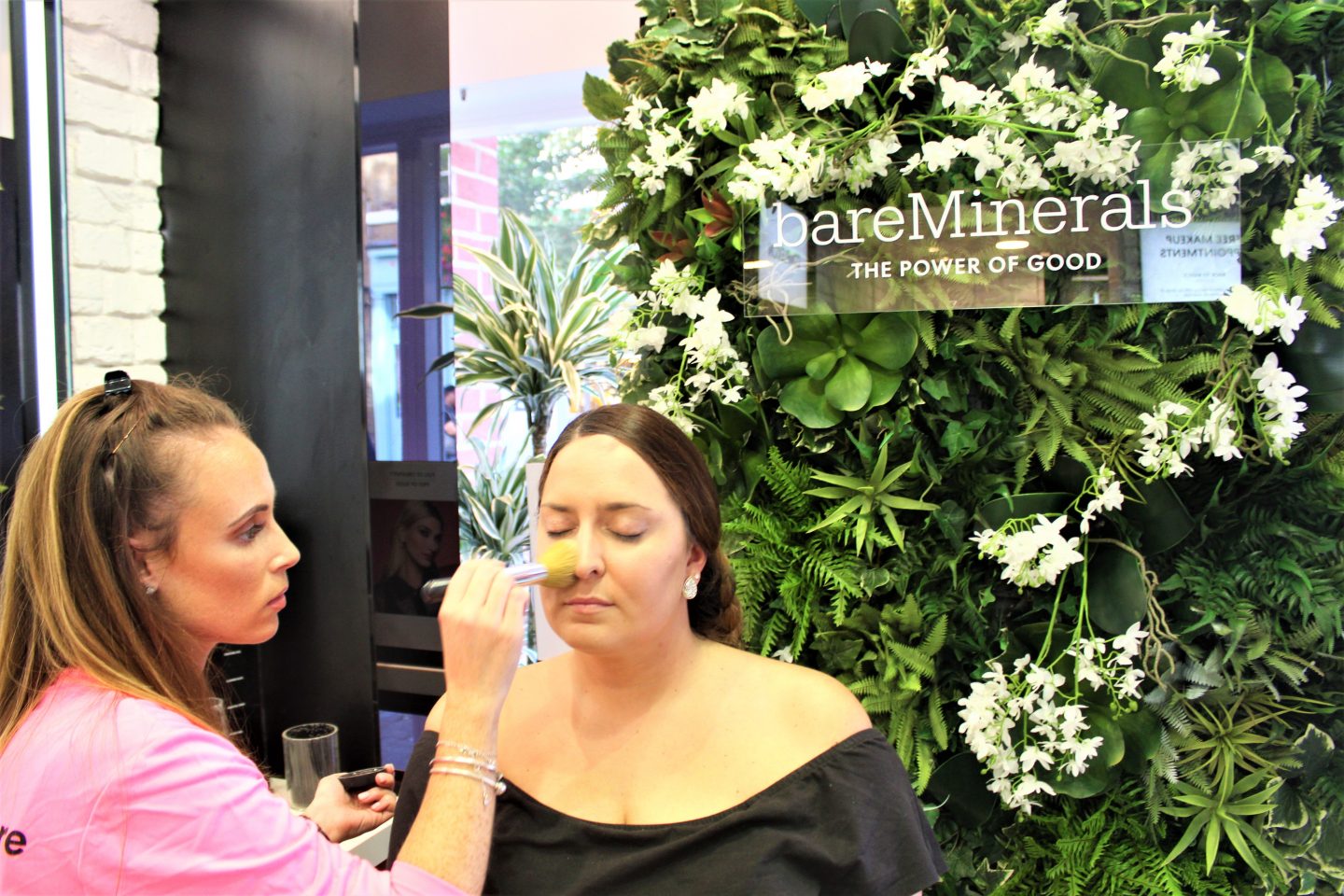 What made me feel comfortable was that Daniella asked me how I wanted my makeup to look and feel, about my skin and what I liked and didn't like. I wanted a natural base with a glamorous eye and subtle pink lip.
She talked me through the products and we tested a few first that I wasn't sure about.
I was really pleased with my finished makeup as it didn't feel heavy which was really important to me and I loved the eyes!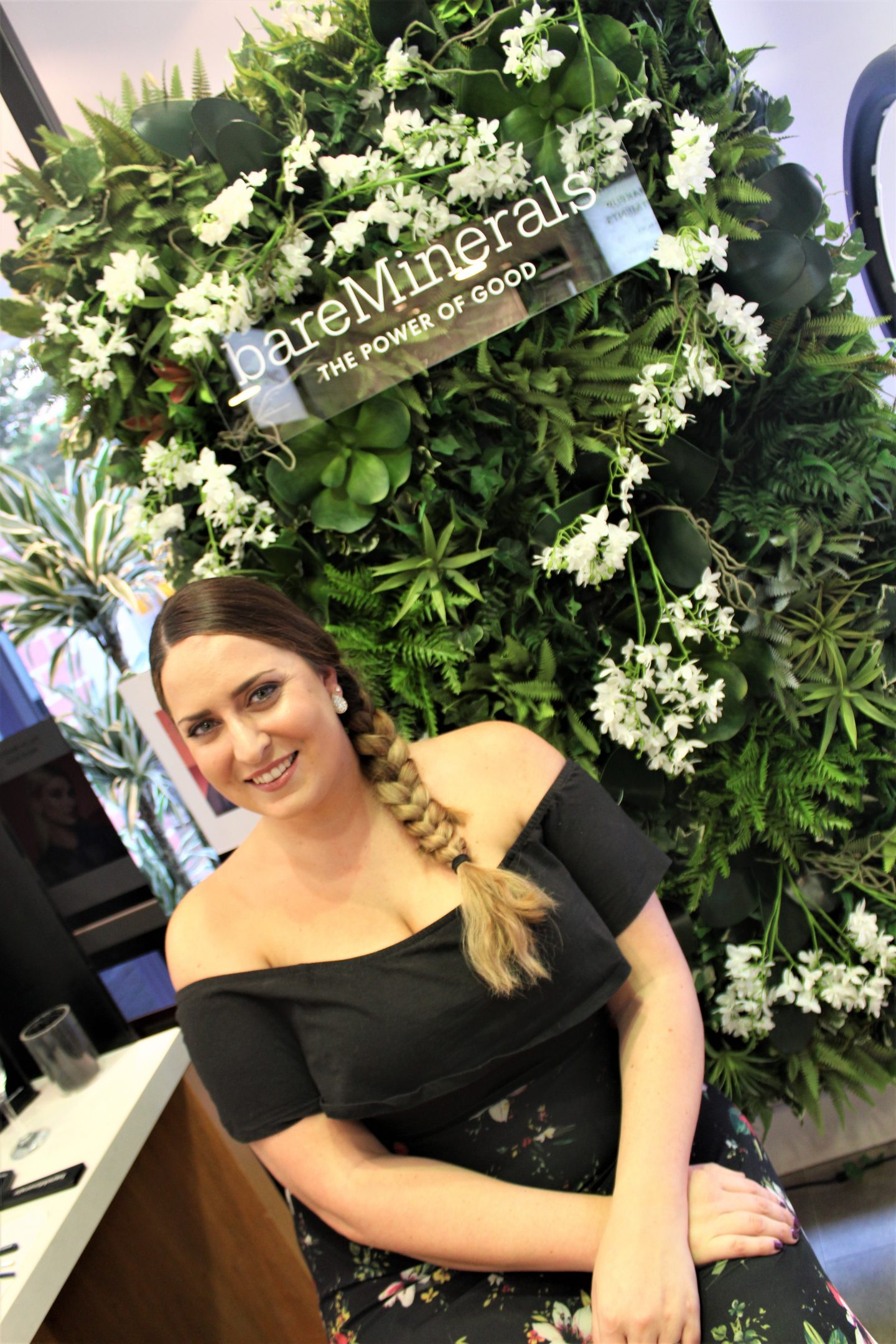 One product in particular I was impressed with was the Mineral Foundation, which felt so light on my skin and gave a lovely coverage. I didn't purchase it as I wanted to see how it lasted during the rest of the evening. It stayed on very well and is definitely a foundation I would now buy.
Murdock London
Murdock London is a men's barbers and they have their own range of luxury grooming products. They have four stores in London and Mr B had an appointment at the Seven Dials store for a facial.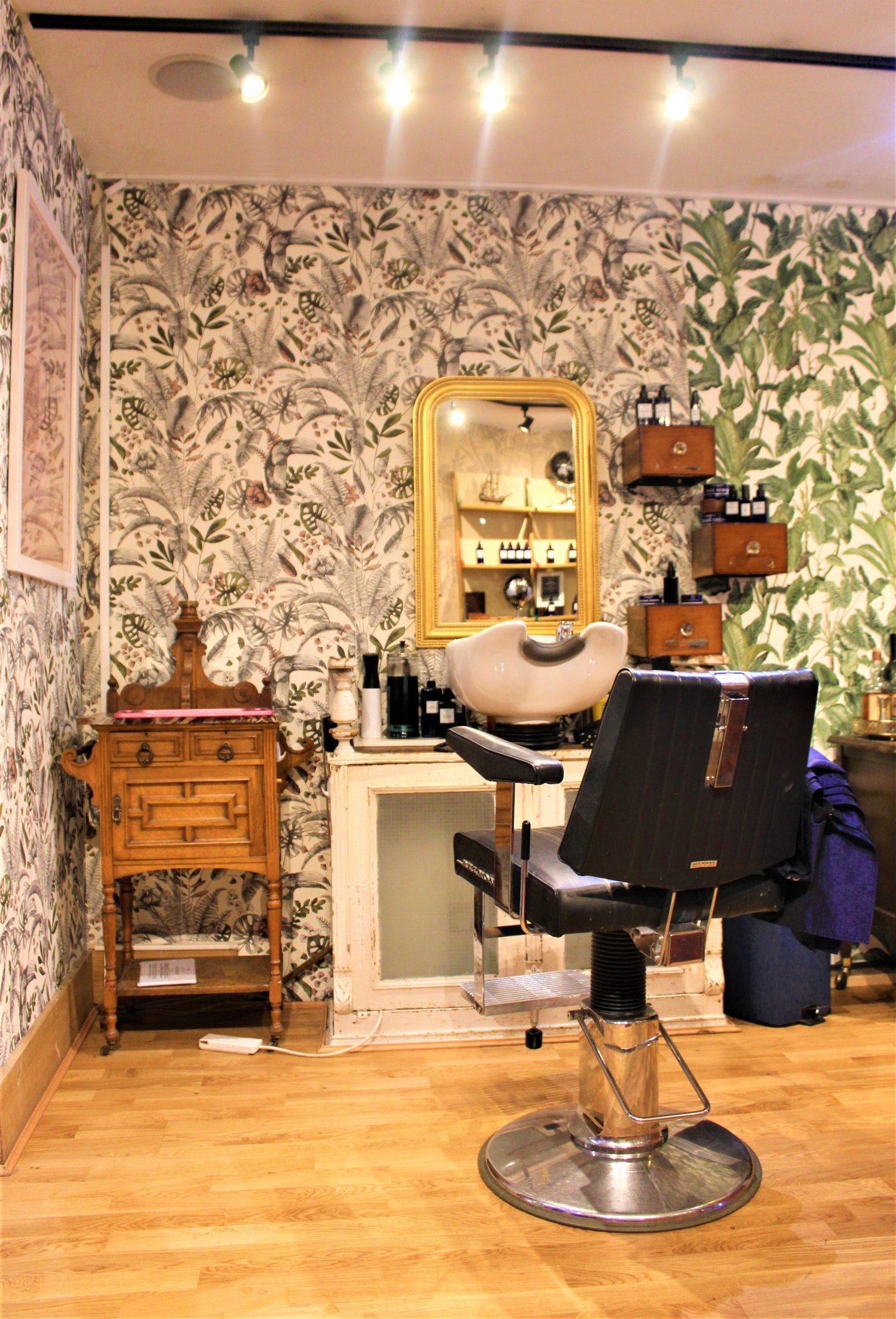 I loved the décor – beautiful wallpapers, real wood and really spacious seating. One thing that really made them stand out to me was the service. As soon as we went in we were offered a drink and seeing as I was waiting while Mr B had his facial, it would have been rude to turn down a gin and tonic (even if it was 11:30am!). Surprisingly enough, when you have a G&T in your hand, a 30-minute wait isn't so bad! And you don't have to feel bad for Mr B as he didn't miss out, He had a beer!
Mr B's verdict on the facial . . . his face felt like new! It was to cleanse, tone and hydrate and he said it was extremely relaxing and also commented on how friendly the service was.