We have always had great experiences when we have stayed in Radisson Blu hotels and our recent stay at the Radisson Blu Edwardian, Mercer Street, in the heart of Seven Dials, was no different.
It was the perfect base to explore Seven Dials. Our check-in was smooth and took only a matter of minutes.
We stayed in one of the hotel's premium rooms and there was a lovely welcome card and fresh fruit plate waiting for us.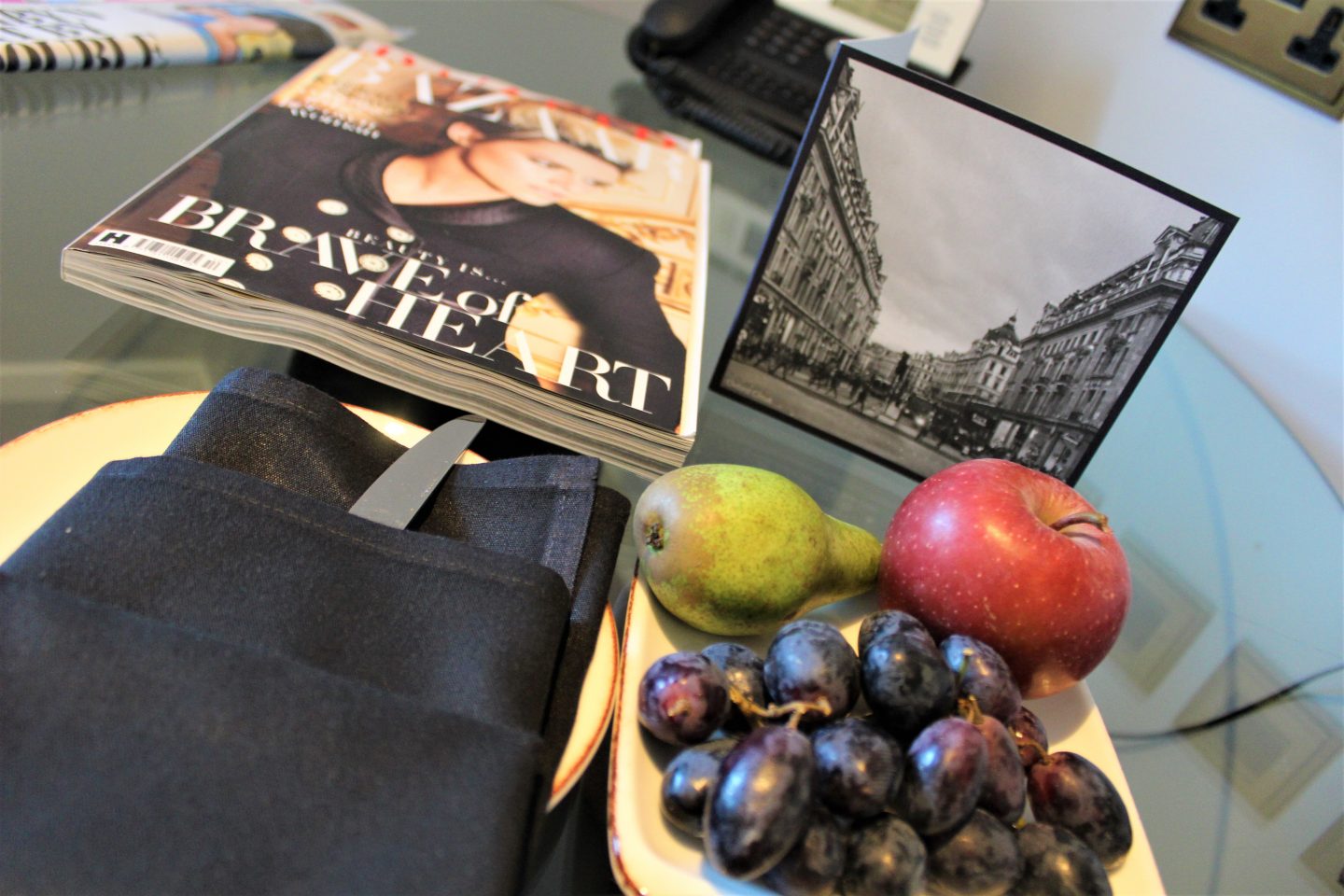 The king-size bed was so comfortable and perfect for relaxing and enjoying the first cup of morning tea! The tea tray was a little sparse – it had English breakfast and Camomile tea and coffee, but a quick call to reception and within minutes we had peppermint tea for Mr B and extra milk for me.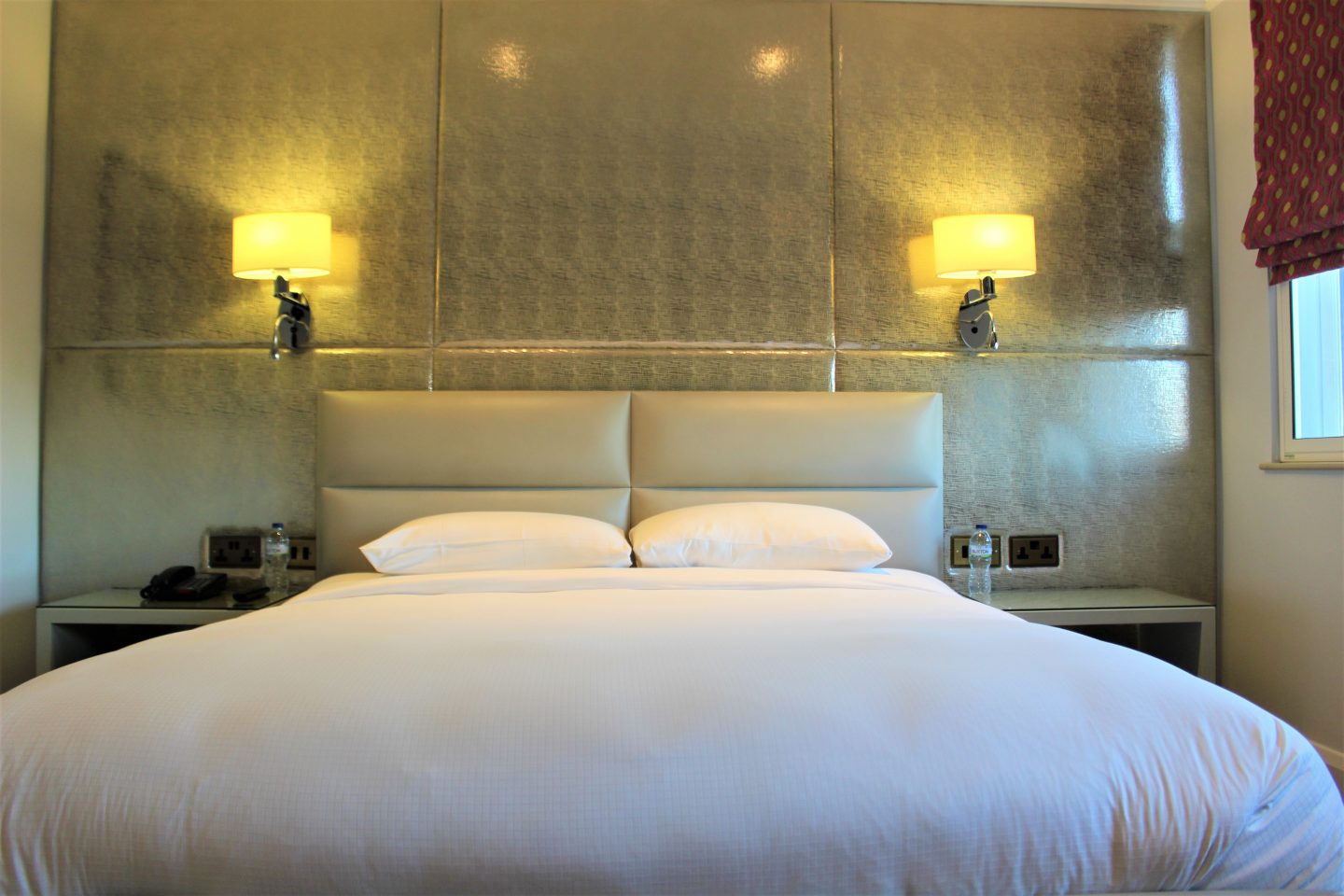 The room also had a relaxing seating area and table, which was the perfect place to sit and enjoy a 'getting ready' glass of wine!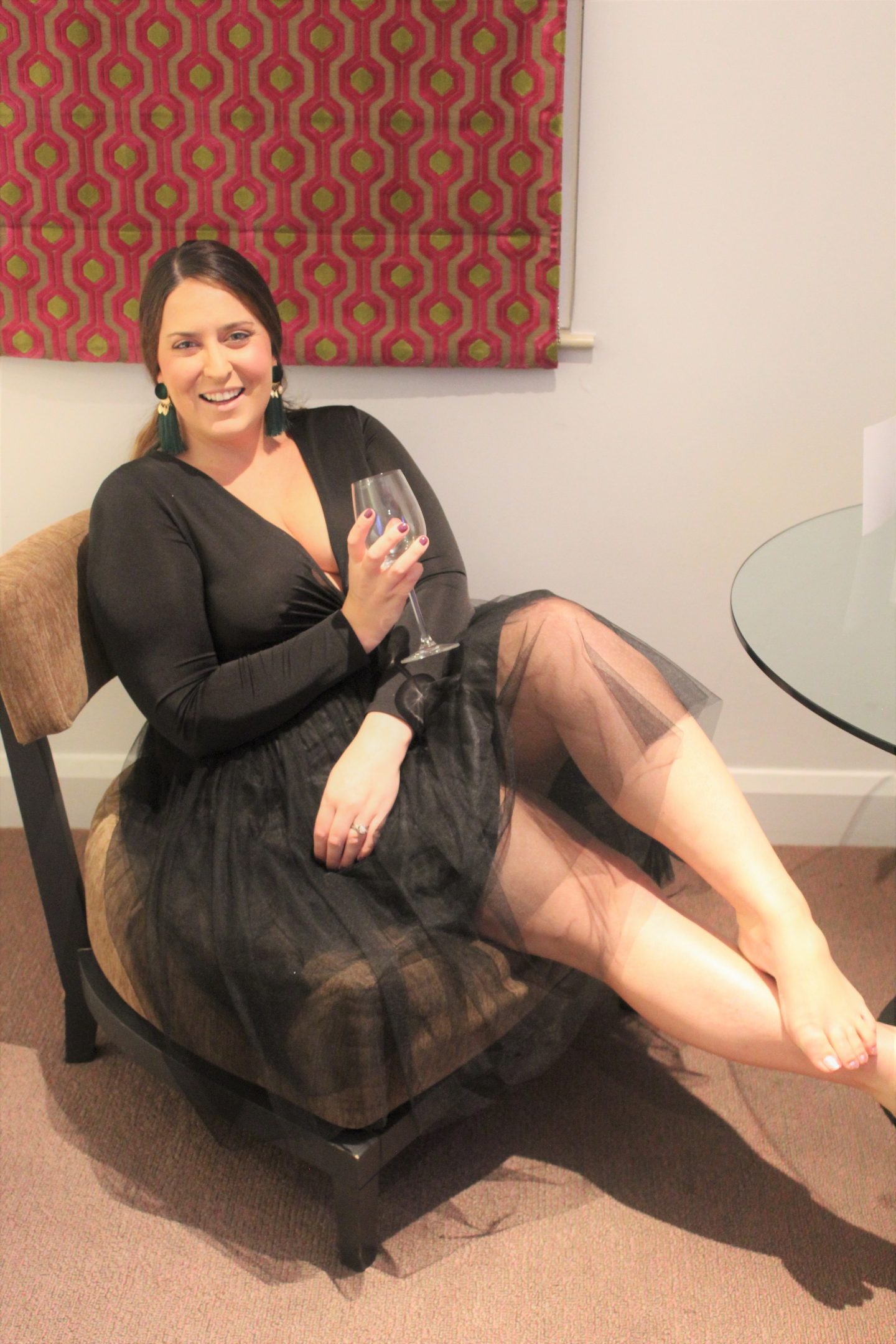 I loved the layout of our room, which was very spacious and well-decorated with neutral tones and a beautiful fabric feature wall.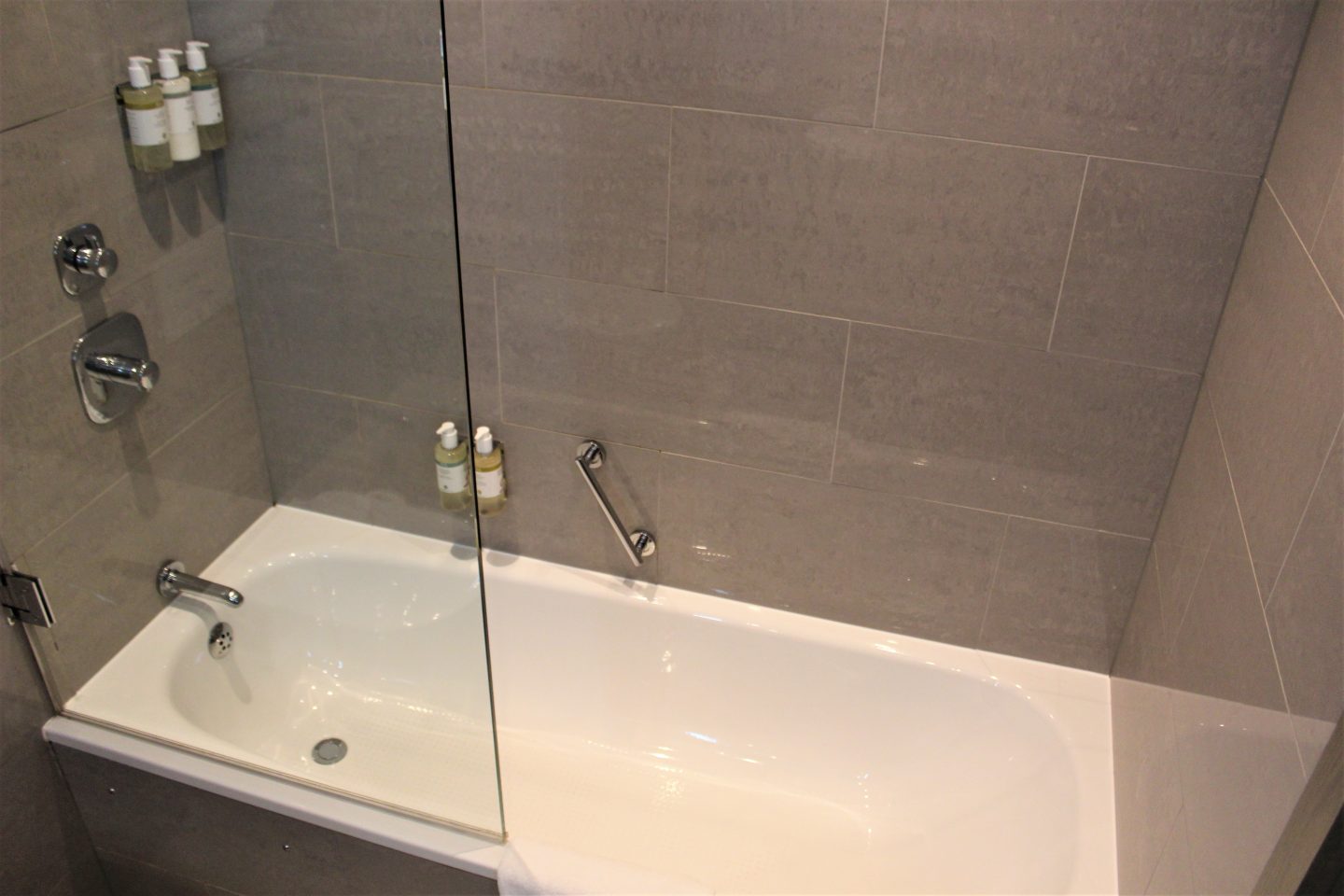 The bathroom had a bath, great rain-forest shower and full-size REN toiletries. If you haven't come across REN before they smell beautiful and aren't too overpowering. No mini bottles in this hotel – nice full-size products which I always love. Those tiny bottles of shampoo and conditioner are not enough for all my hair!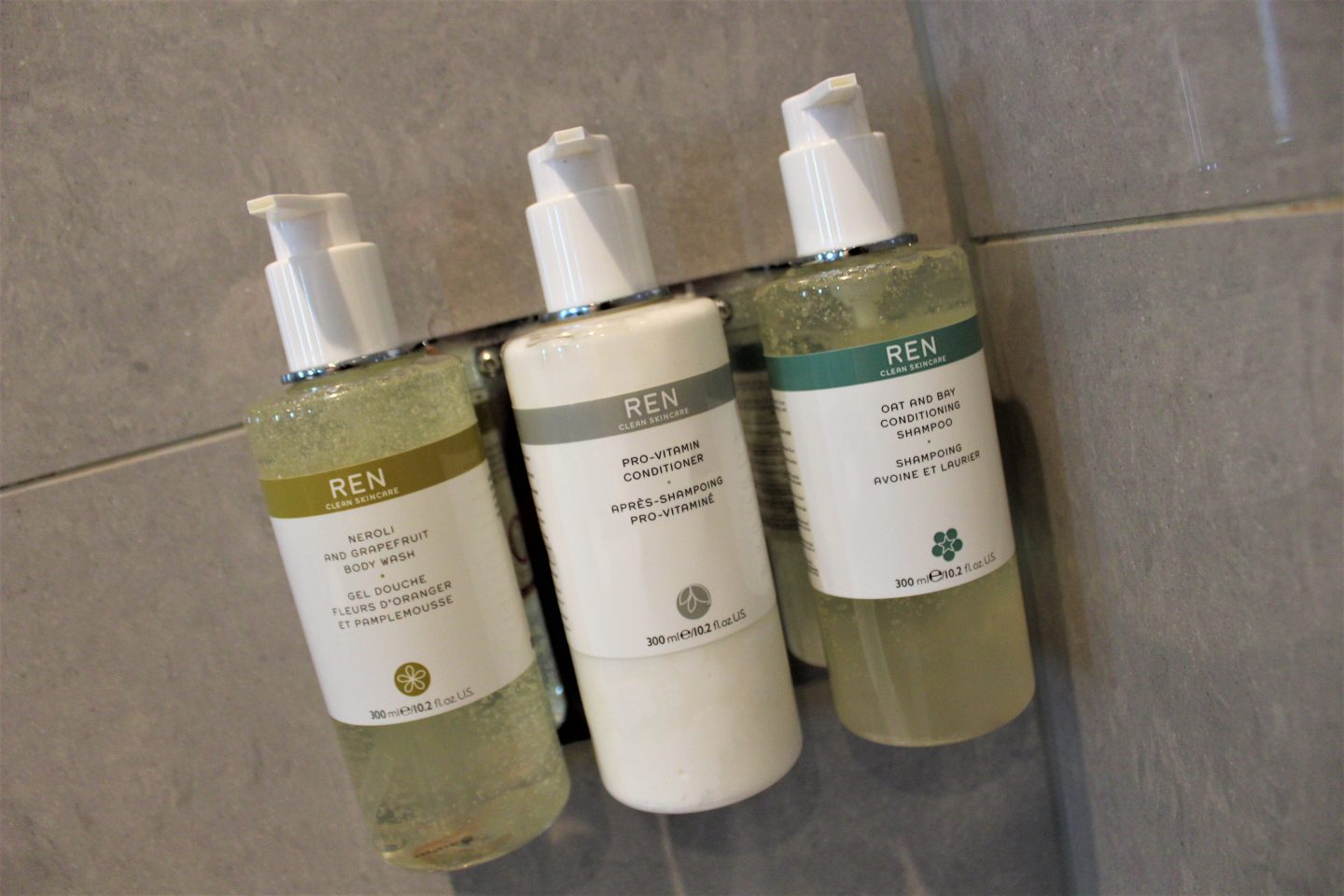 I have to say how impressed I was with breakfast at the hotel, not only the food, but also the service. In fact the service during our entire stay was fantastic and all the staff were really friendly and helpful. Sometimes service can fall a bit flat at breakfast, but not here.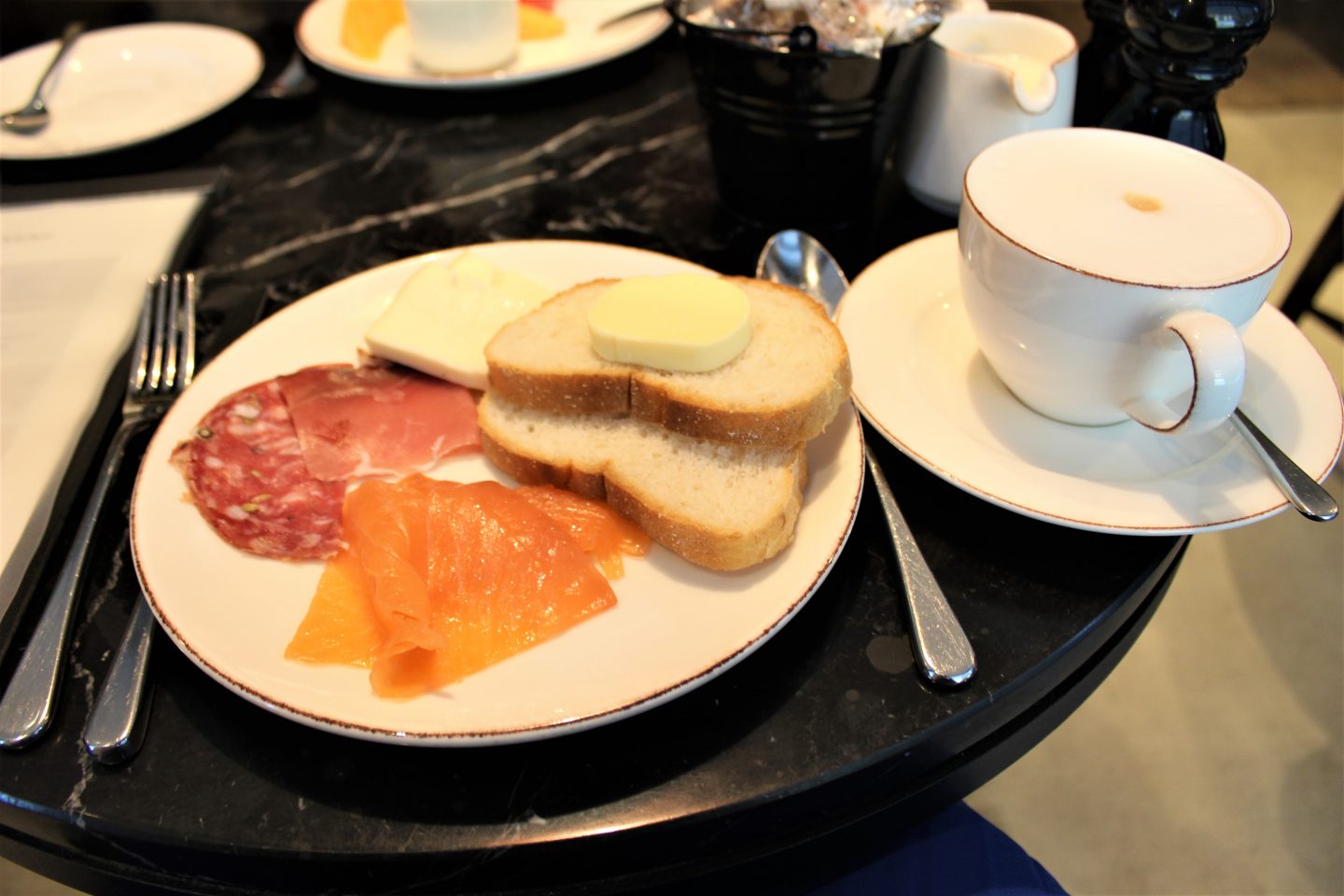 I had a latte (or two!) both mornings and it was really great coffee – they serve Nespresso. The buffet (bearing in mind I am not really a fan of buffets) was really great and what I specifically mean by that is the quality of the produce on offer. Fresh croissants and pain au chocolat and natural yoghurt with a huge selection of toppings – my favourites were flaked almonds, chia seeds, coconut, sunflower seeds and honey. They had a small but quality selection of cheese, smoked salmon and cured meats and Mr B loved the fresh fruits.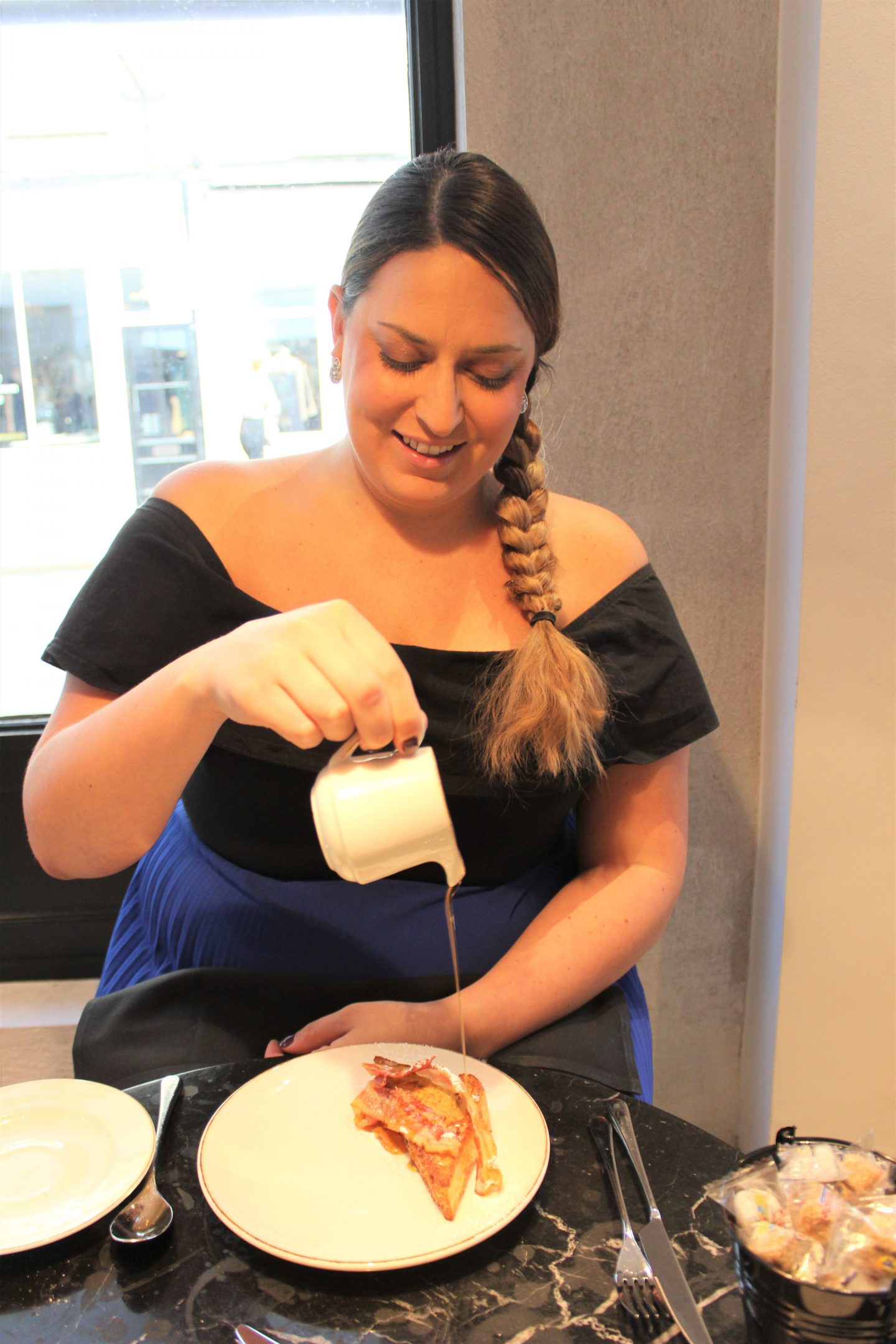 As well as the buffet there was a menu to order your hot dishes from. On the first morning I had a sweet tooth so ordered the French toast with crispy pancetta and maple syrup, which was delicious!
Mr B went for the Peruvian breakfast the first morning and the full English the second day, and he devoured both!
On our second morning I opted for 'The Italian', which was perfect poached eggs on toasted ciabatta with Parma ham and truffle hollandaise. Divine!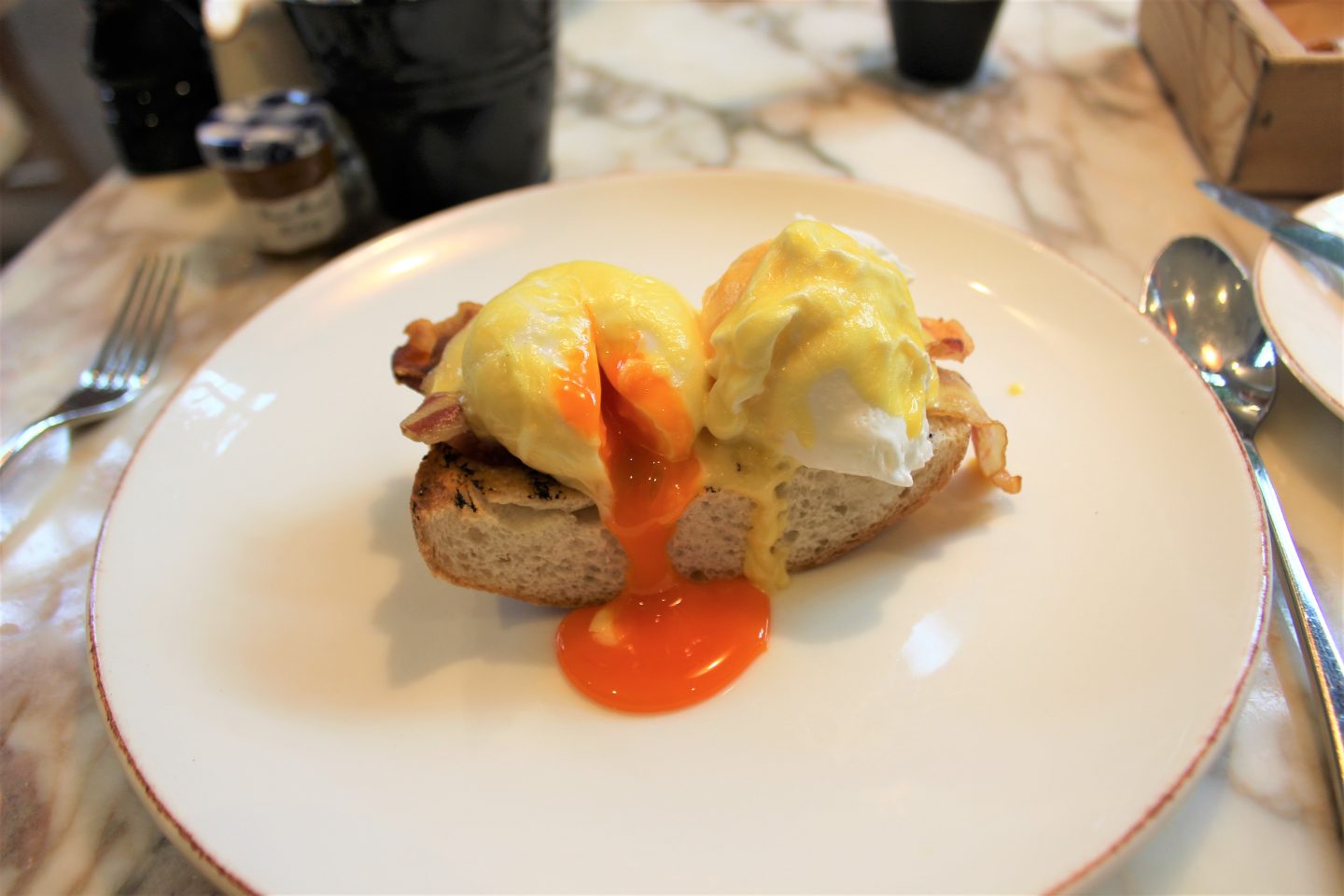 The location of the hotel was also a big winner for us as it was only a five-minute walk away from Covent Garden station and in the heart of Seven Dials. All our plans for the weekend were based in Seven Dials and everything was only minutes away from our hotel which we made use of for popping back to drop off our shopping bags and in my case, change my shoes!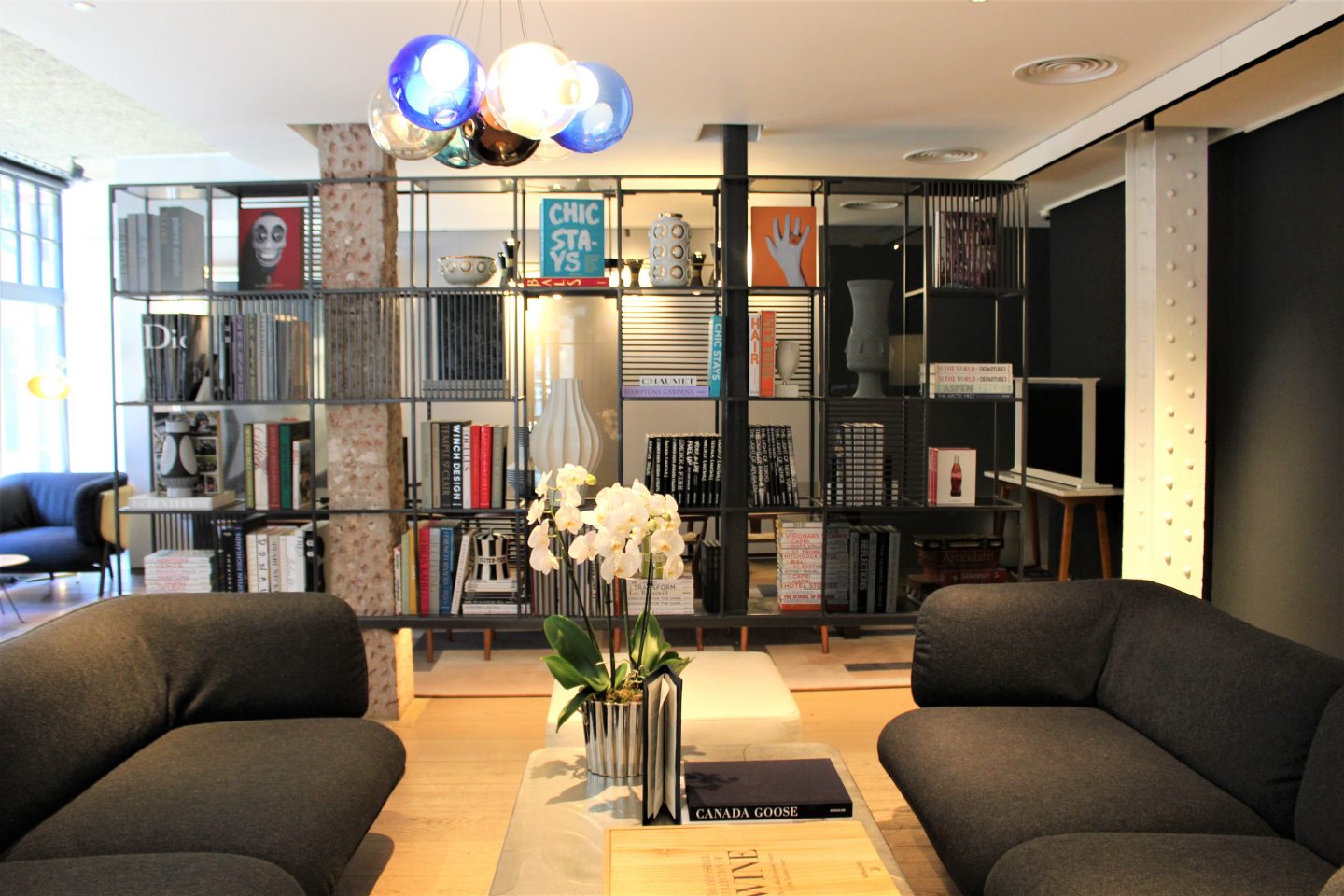 Radisson Blu have not let us down yet and I have to say the service and breakfast at this hotel made it our best-ever stay at a Radisson Blu!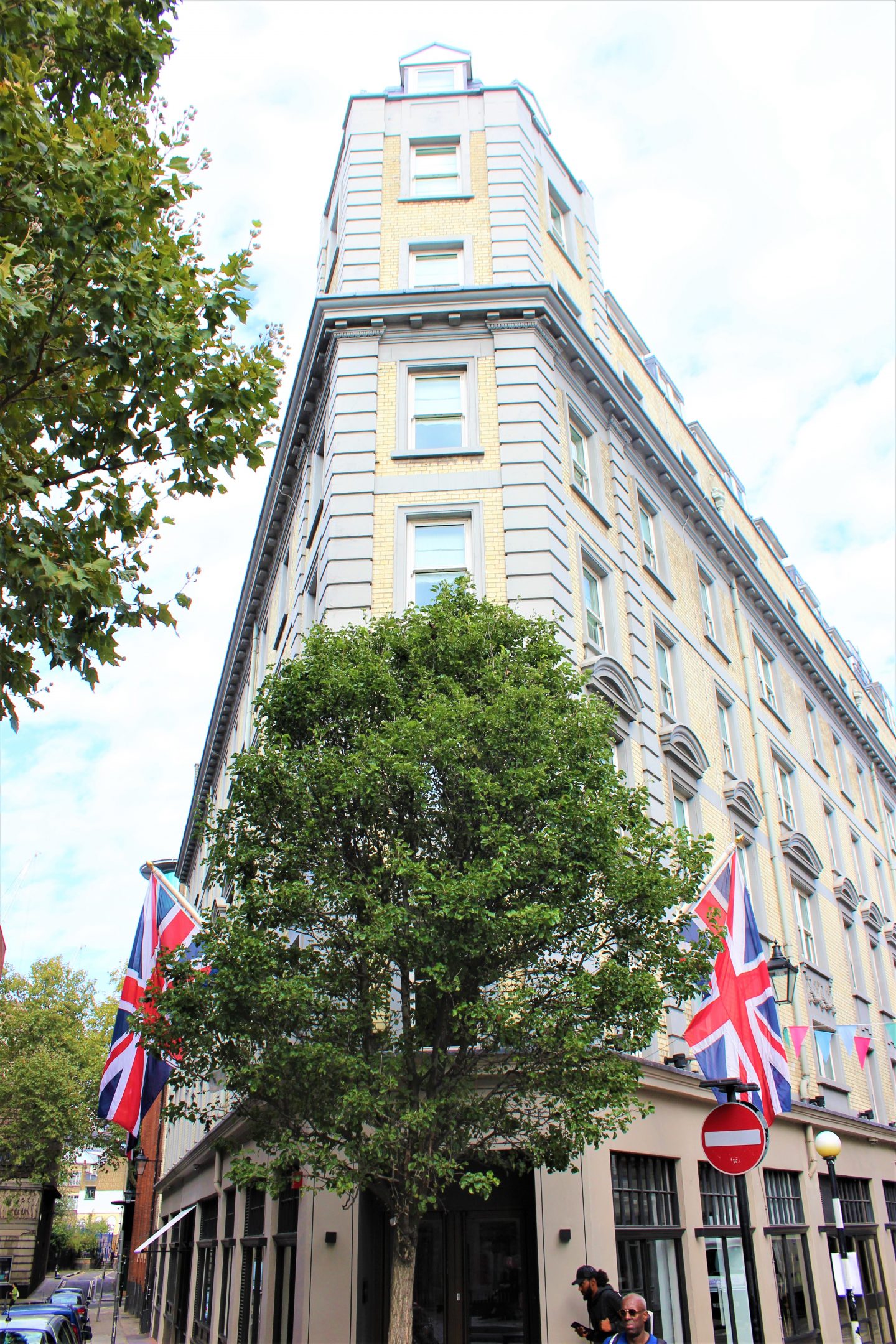 Radisson Blu Edwardian, Mercer Street, 20 Mercer St, London, WC2H 9HD
https://www.radissonhotels.com/en-us/hotels/radisson-blu-edwardian-london-mercer-street