Ok I confess, I am a Hand Picked Hotel superfan! We have stayed at eight different Hand Picked Hotels (many of them more than once!) and . . . oh yes . . . we got married at a Hand Picked Hotel!
For those of you not familiar with Hand Picked, they own a small collection of luxury country house hotels. What we love about the small group is that for us they have always delivered on service, food, beautiful rooms and lovely locations.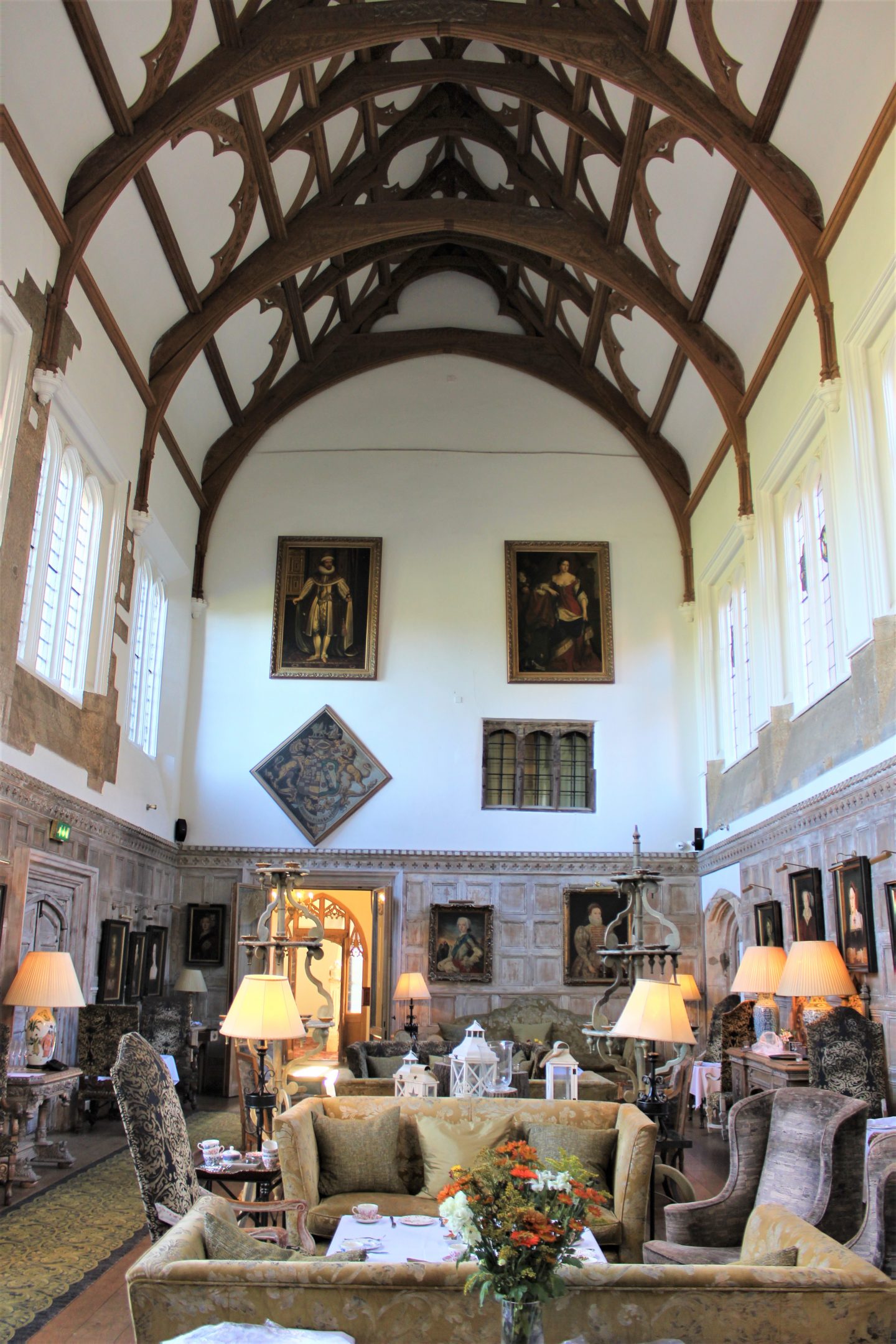 This was our second stay at the historic Fawsley Hall Hotel & Spa, but this stay was a special one as it was to celebrate my father-in-law's 70th Birthday.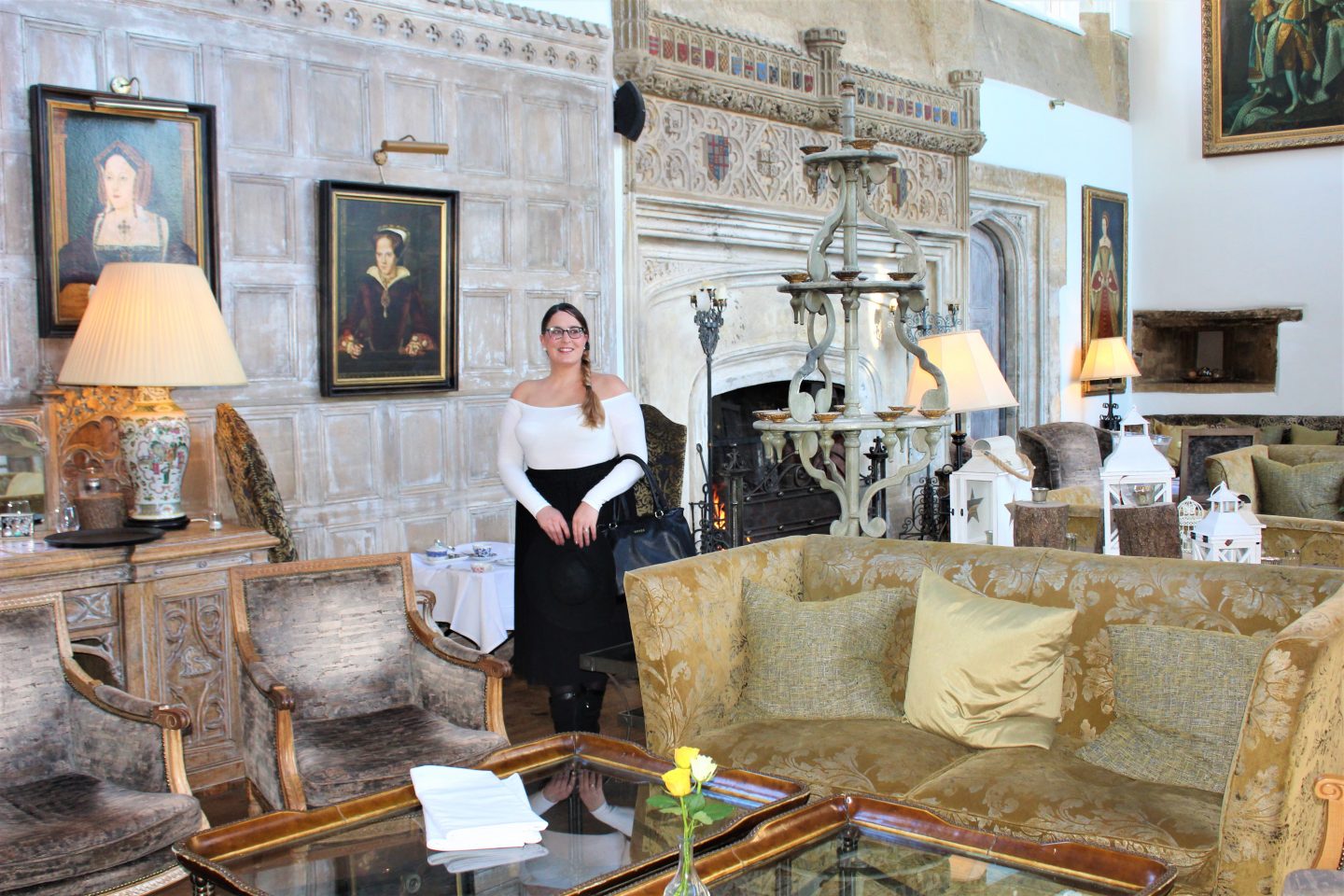 Mr B and I arrived nice and early so we could spend a few hours relaxing in the spa before check-in. Many Hand Picked Hotels have spas and we have always found them to be really relaxing. They have all the usual facilities and we have had some great spa treatments, but be sure to book your treatment early to avoid disappointment. The spa at Fawsley has an indoor heated swimming pool with a sauna and steam room.
But the really special part of this spa is the outdoor hydrotherapy pool. The day we visited it was raining, but it really didn't make a difference. If anything, it was better as no one else was in it! The spa is surrounded by lovely gardens and feels really relaxing and tranquil. It was the perfect start to our stay.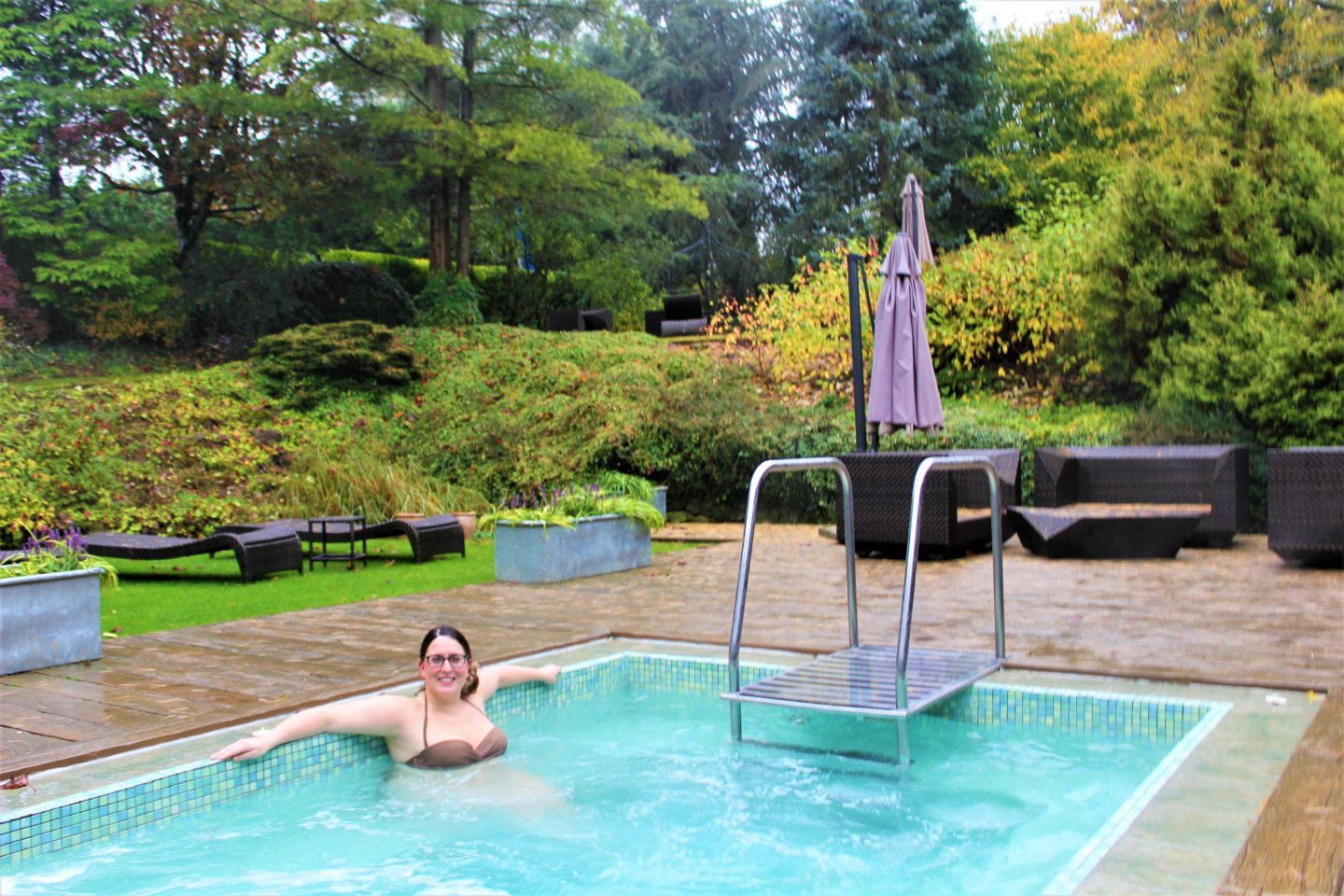 Before we knew it, it was time for check-in and we stayed in one of the hotel's feature rooms. Our room was called 'Elizabeth Hampden' and it was one of those rooms that made you say 'wow' when you first walked in!
It was such a lovely and spacious room with large windows letting in lots of natural light.
The room looked out onto the hotel's stunning gardens so there were perfect views everywhere you looked .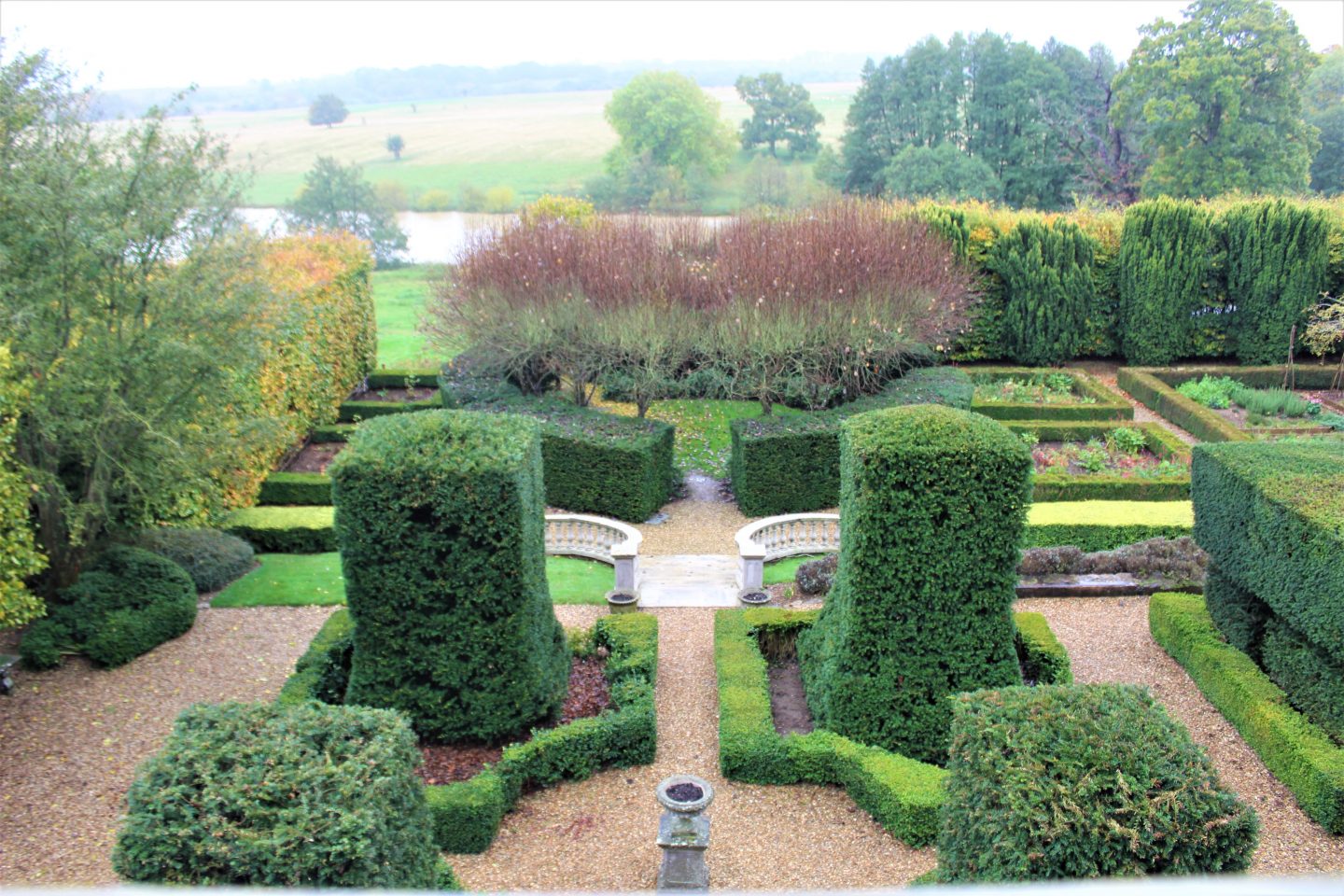 There was a seating area with comfy chairs, which was the perfect place for a mid-afternoon *coffee (*I may have replaced my coffee with a G&T).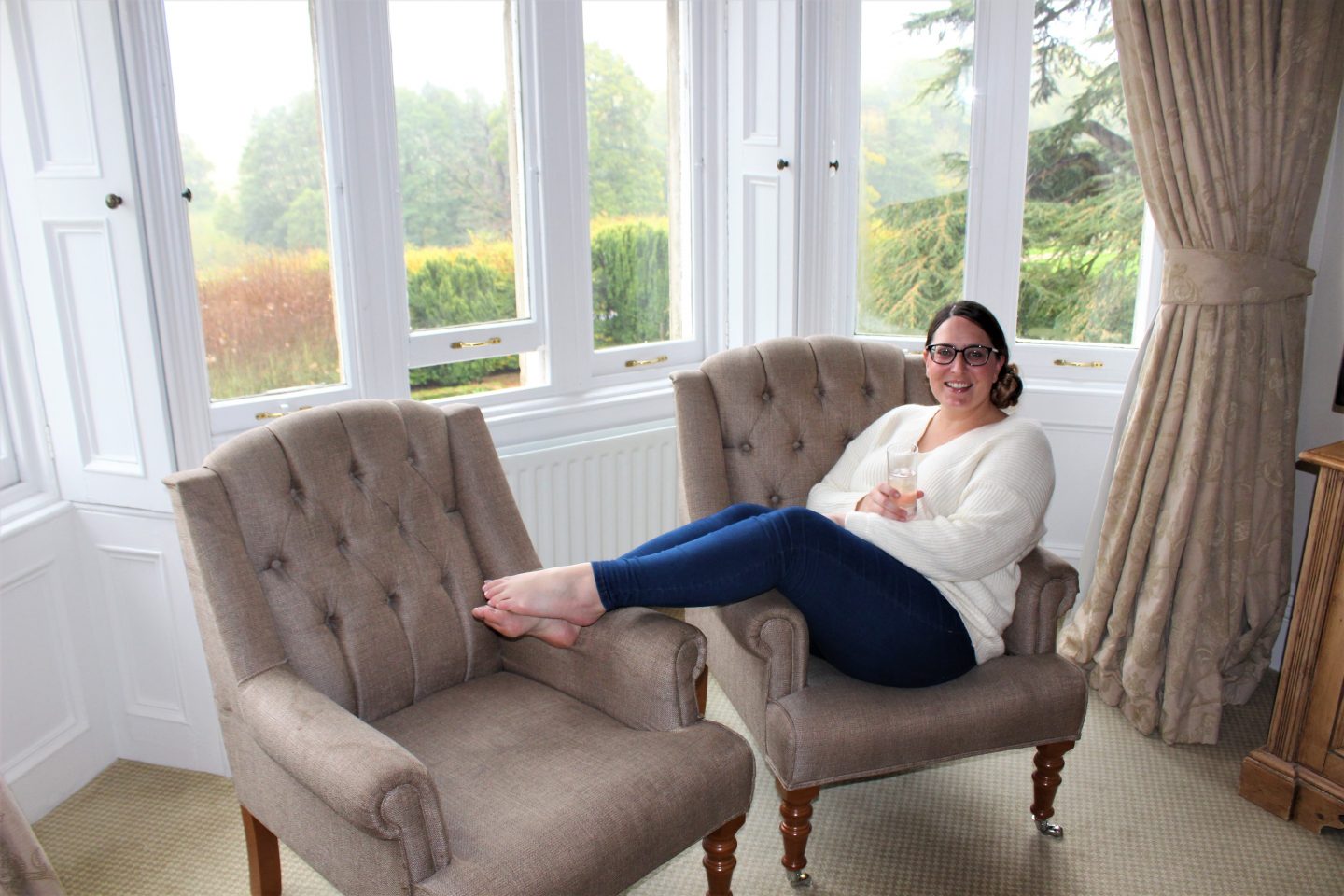 Talking of coffee, the room had a coffee pod machine and a large selection of teas and fresh milk was provided in the fridge along with still and sparkling water.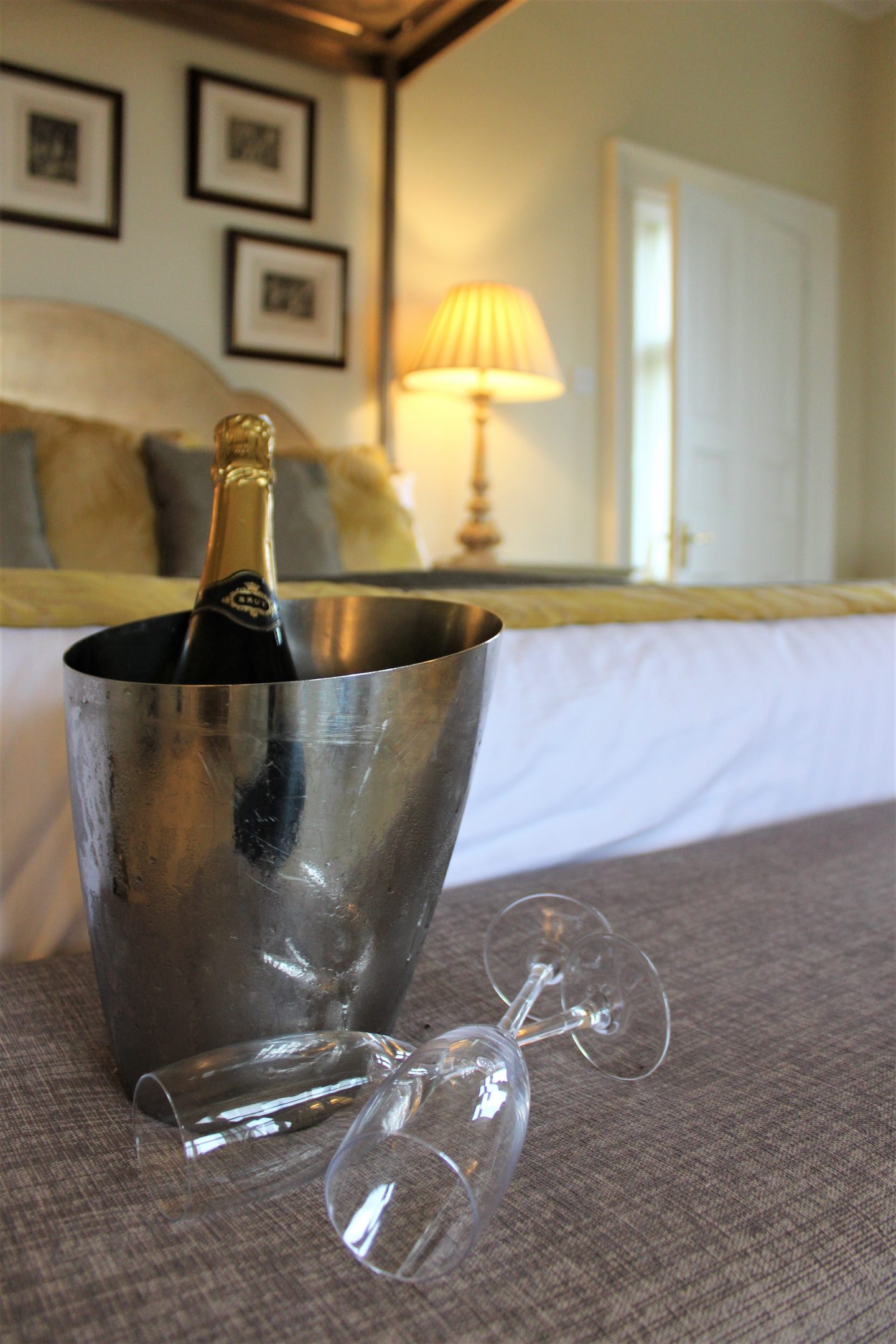 The highlight of the room for me was the stunning four poster bed. It was a thing of beauty and was huge!
There was even more space in the generous bathroom with its lovely roll top bath, his-and-hers sinks and a stand-alone shower.
It was a truly stunning room and perfect for relaxing, and it made our stay extra special.
Dinner was in the hotel's Cedar Restaurant which holds 2 AA Rosettes. It's a lovely restaurant with exposed brickwork and tables adorned with white linen.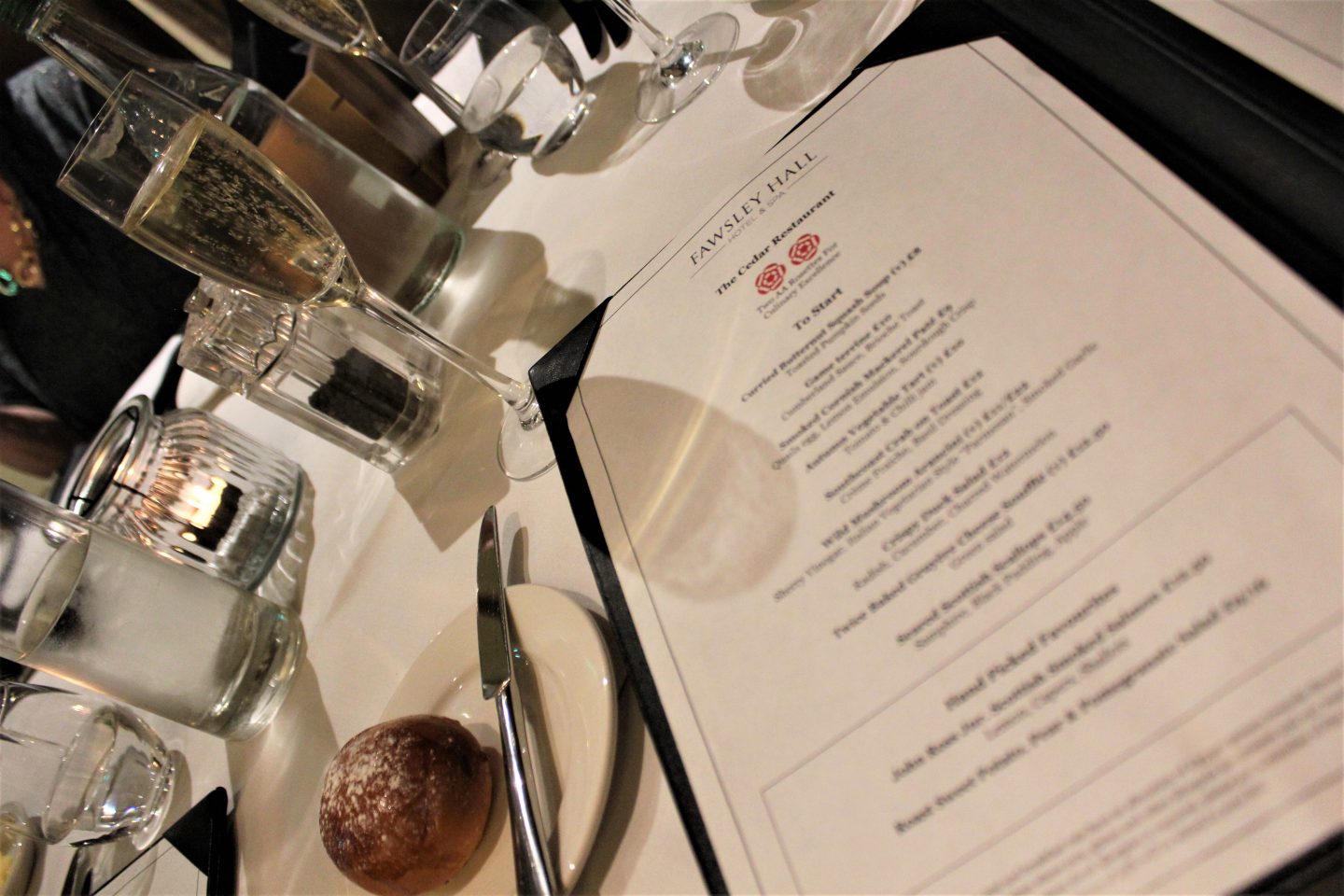 The menu was full of lots of choice using seasonal produce. Torn between the scallops and the soufflé, in the end I opted for the 'Twice baked gruyère cheese soufflé'. A very good choice if I do say so myself, as it was so light and fluffy and packed full of rich cheese.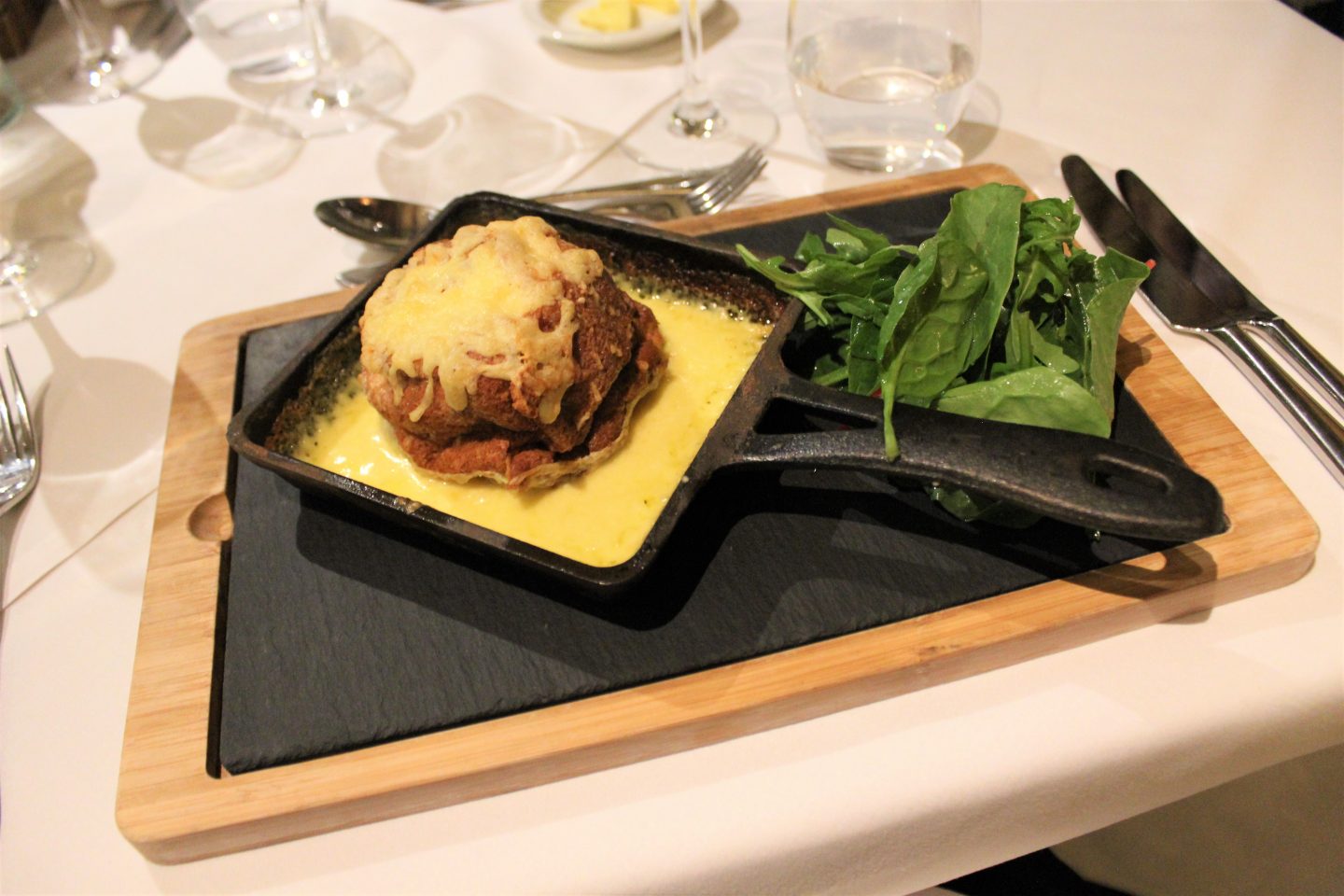 My main course was an easy decision as soon as I saw venison on the menu. It is one of my favourite meats – I absolutely adore it! My dish was 'Loin of Estate venison, Fondant potatoes, butternut squash puree, blackberry jus'.
The Venison was perfectly pink, very tender and flavourful. The butternut squash added a lovely sweetness to the dish and the fondants were perfectly cooked and buttery!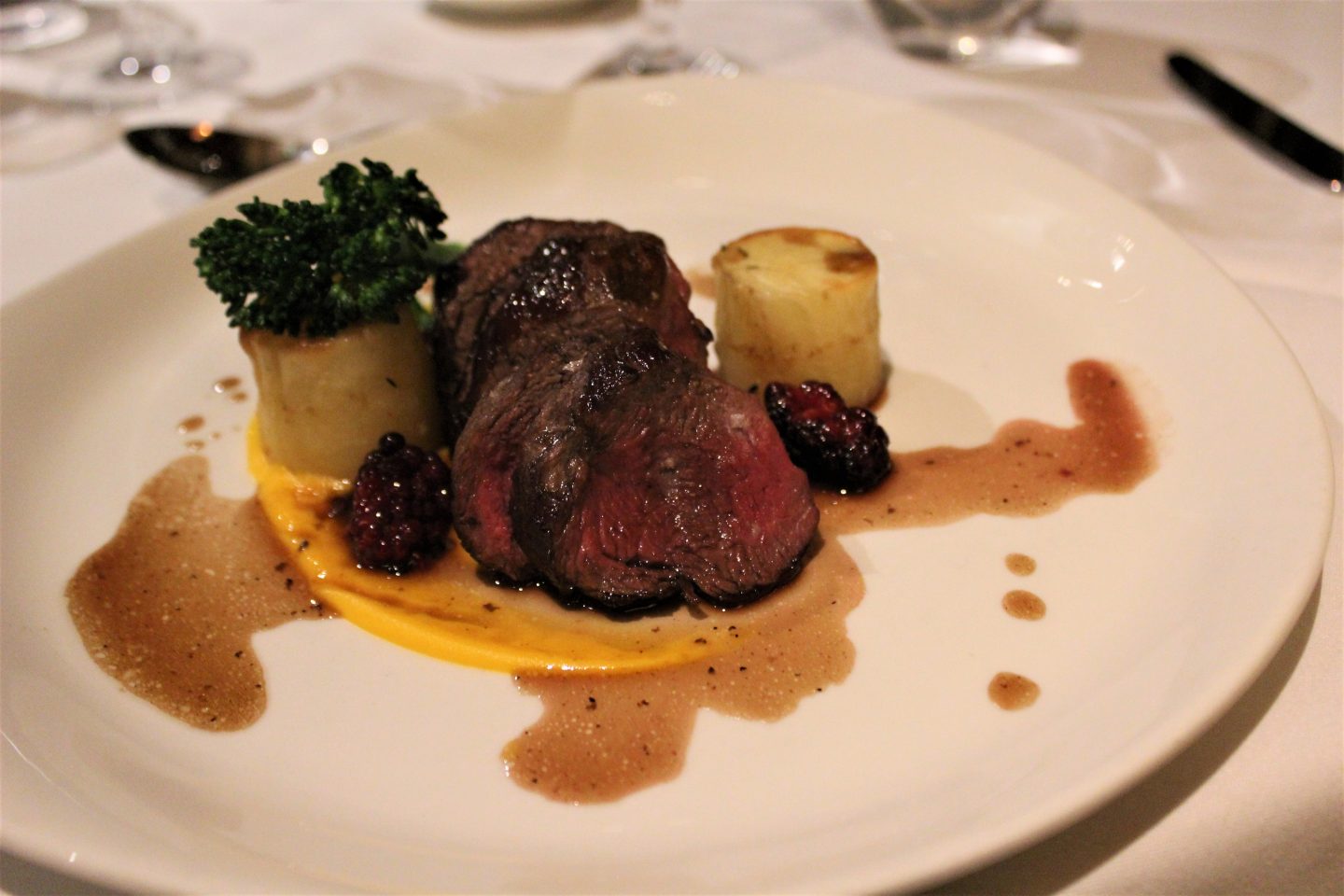 Dessert was another difficult choice as there were so many dishes I liked the look of. Fancying something quite sweet, I opted for the 'Warm treacle tart with Honey and ginger ice cream', I was impressed with the size of the tart. The pastry was thin and buttery, the filling perfectly sweet with a lovely gooey texture and the ice cream was a perfect accompaniment, especially with the heat from the ginger.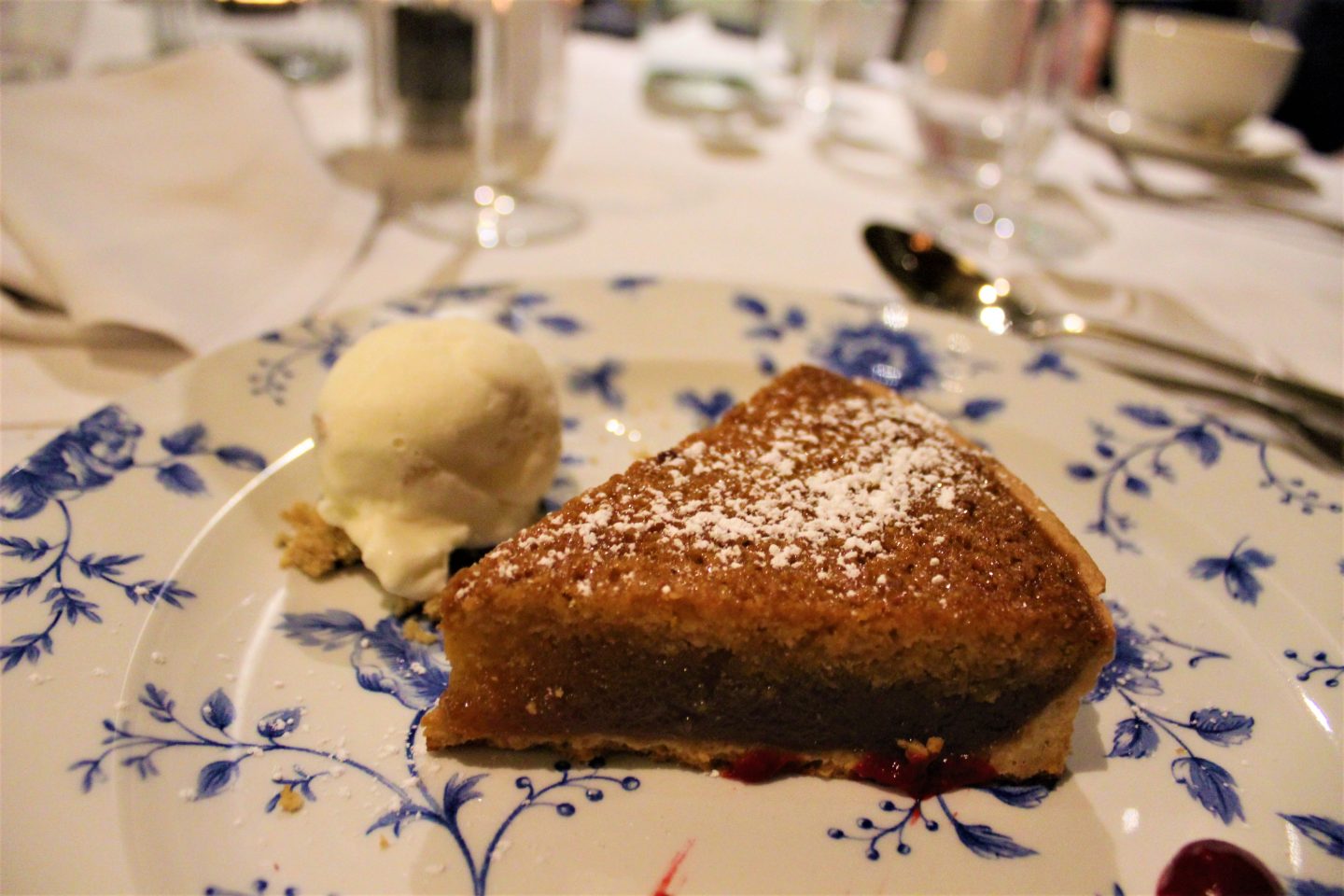 After a delicious dinner, we made our way to the lounge to enjoy an after-dinner espresso martini, which may I add was perfectly made!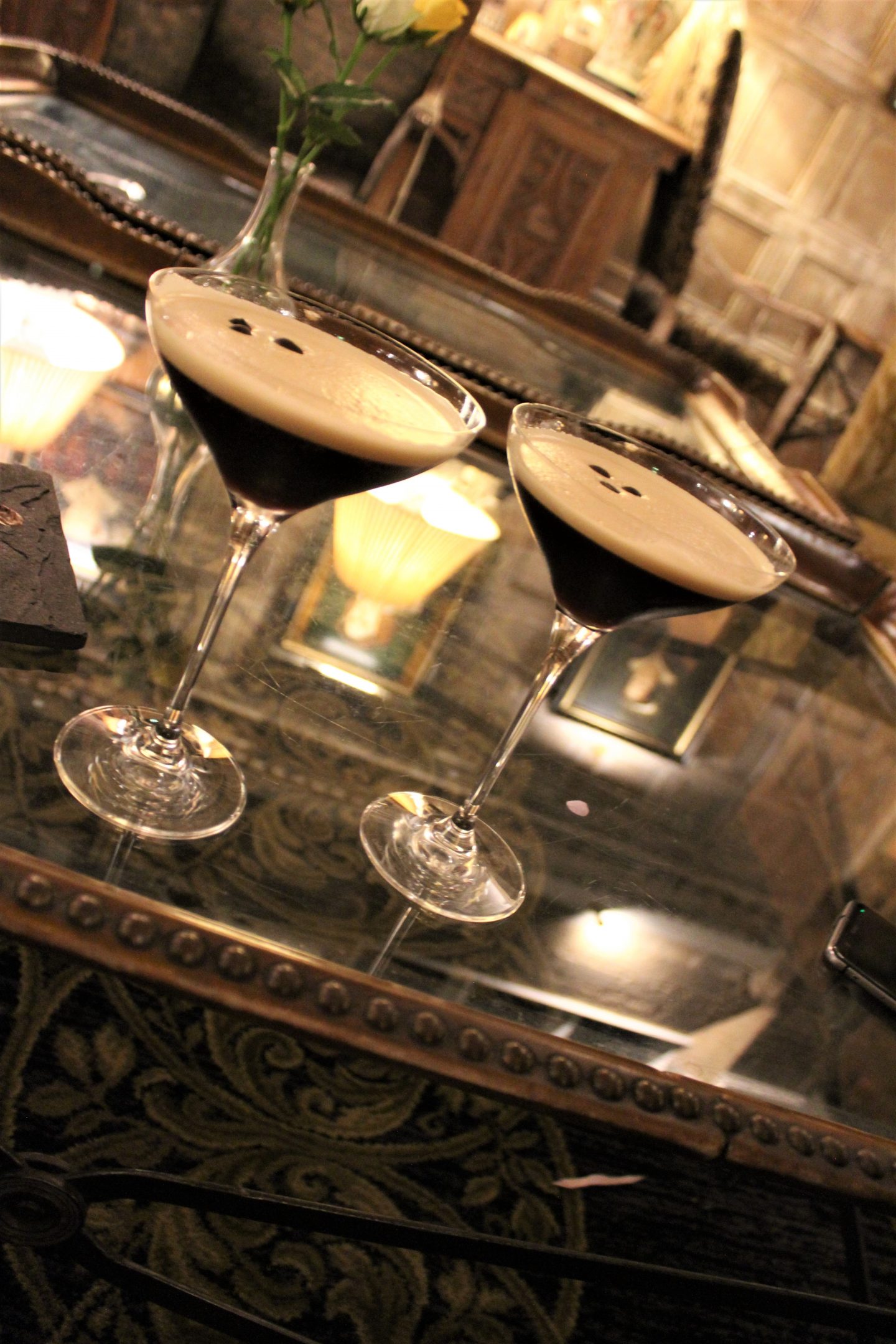 With an extra hour in bed due to the clocks going back, it's safe to say we had a very good night's sleep and were ready for breakfast.
I very nearly went for the waffles, but my favourite won and I went for the classic eggs royale! I'm happy to report the eggs were perfectly poached with the hollandaise having the perfect 'zing' to it. I would have liked a bit more smoked salmon, but I'm probably just being greedy!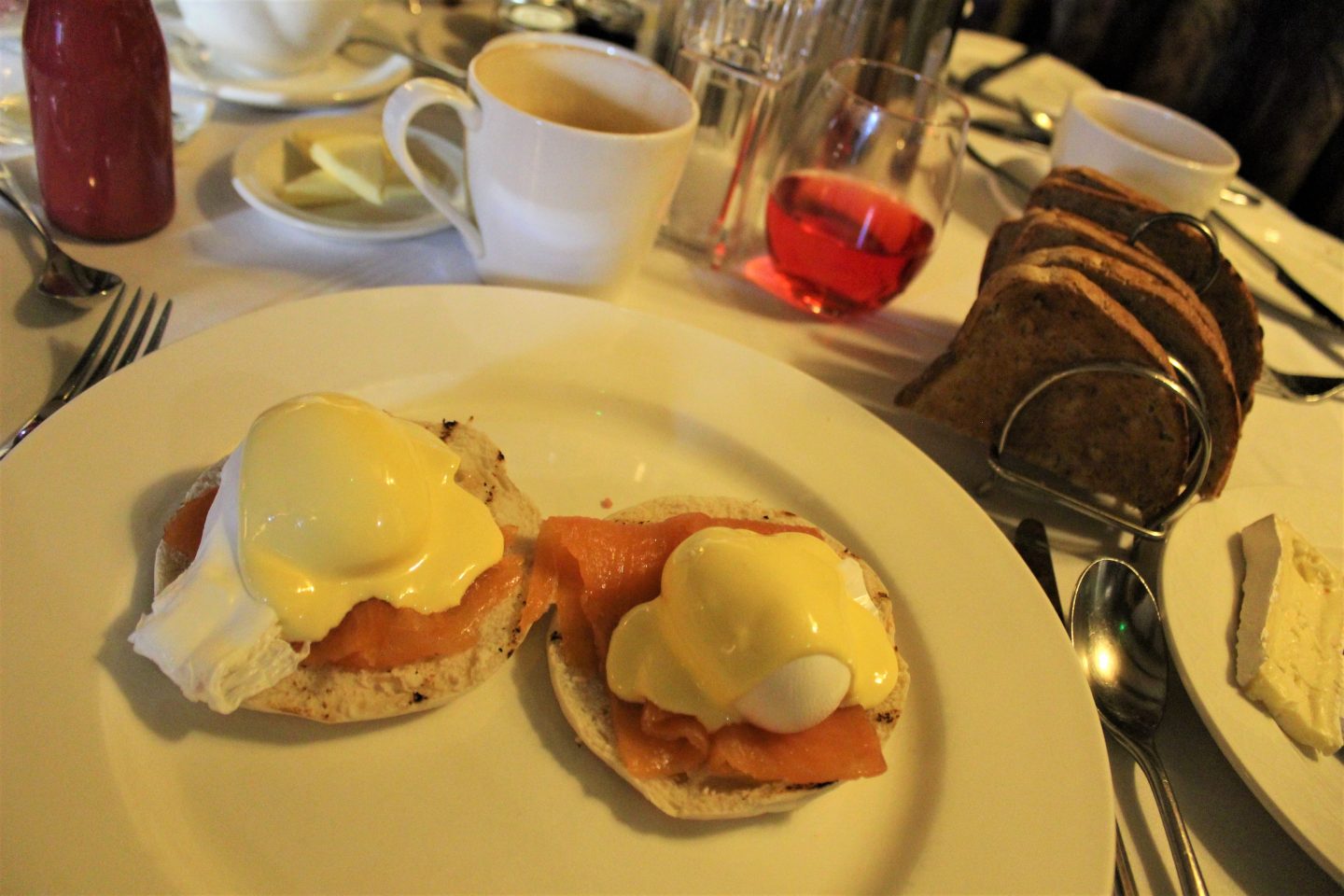 After breakfast it was time to have a gentle stroll around the grounds.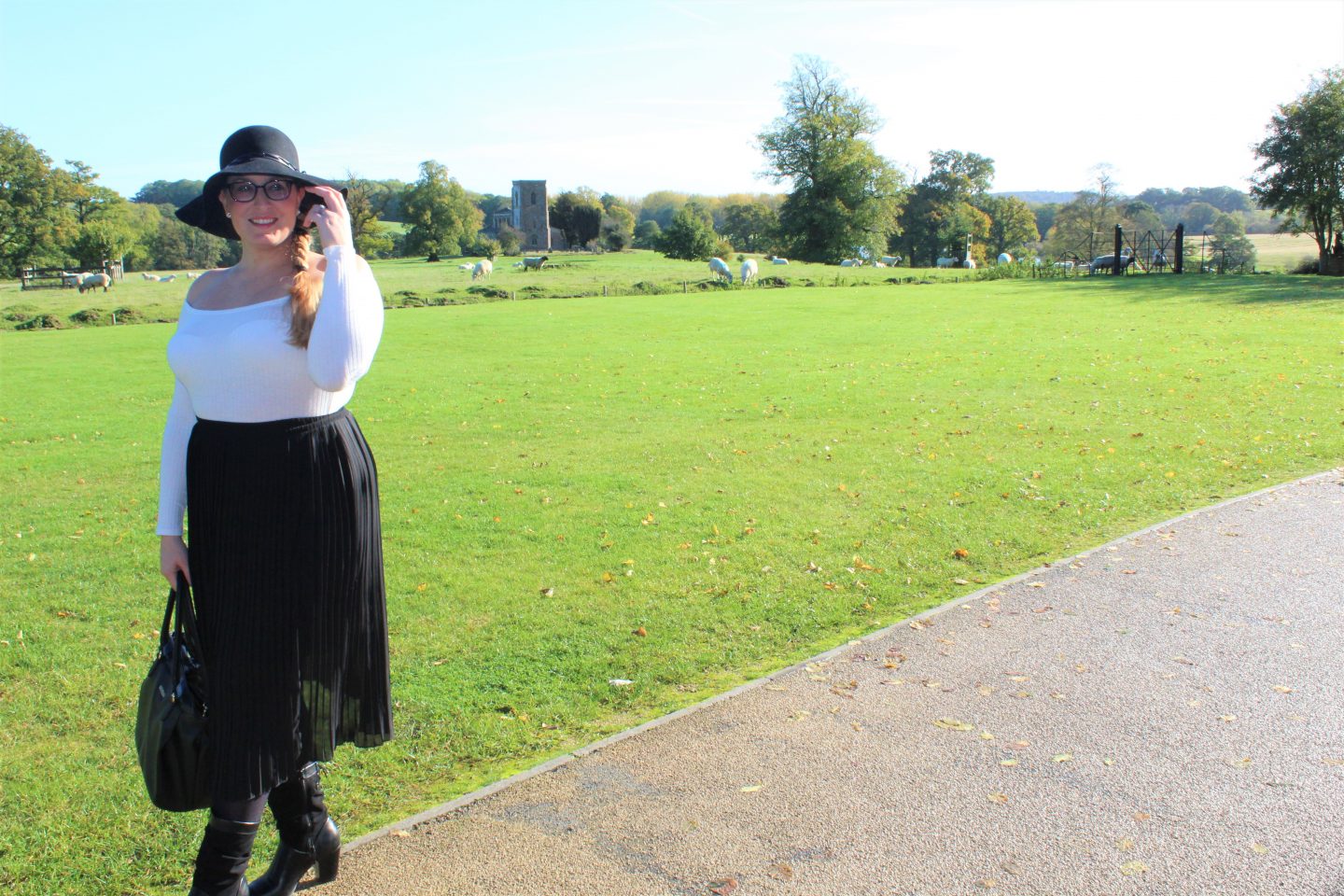 The hotel itself is a stunning building . . .
The gardens are perfectly manicured . . .
You will be easily wowed if you stay at Fawlsey Hall by the hotel itself, the luxury rooms, the delicious food and most importantly, the friendly service. For us it was the perfect place for a special celebration.