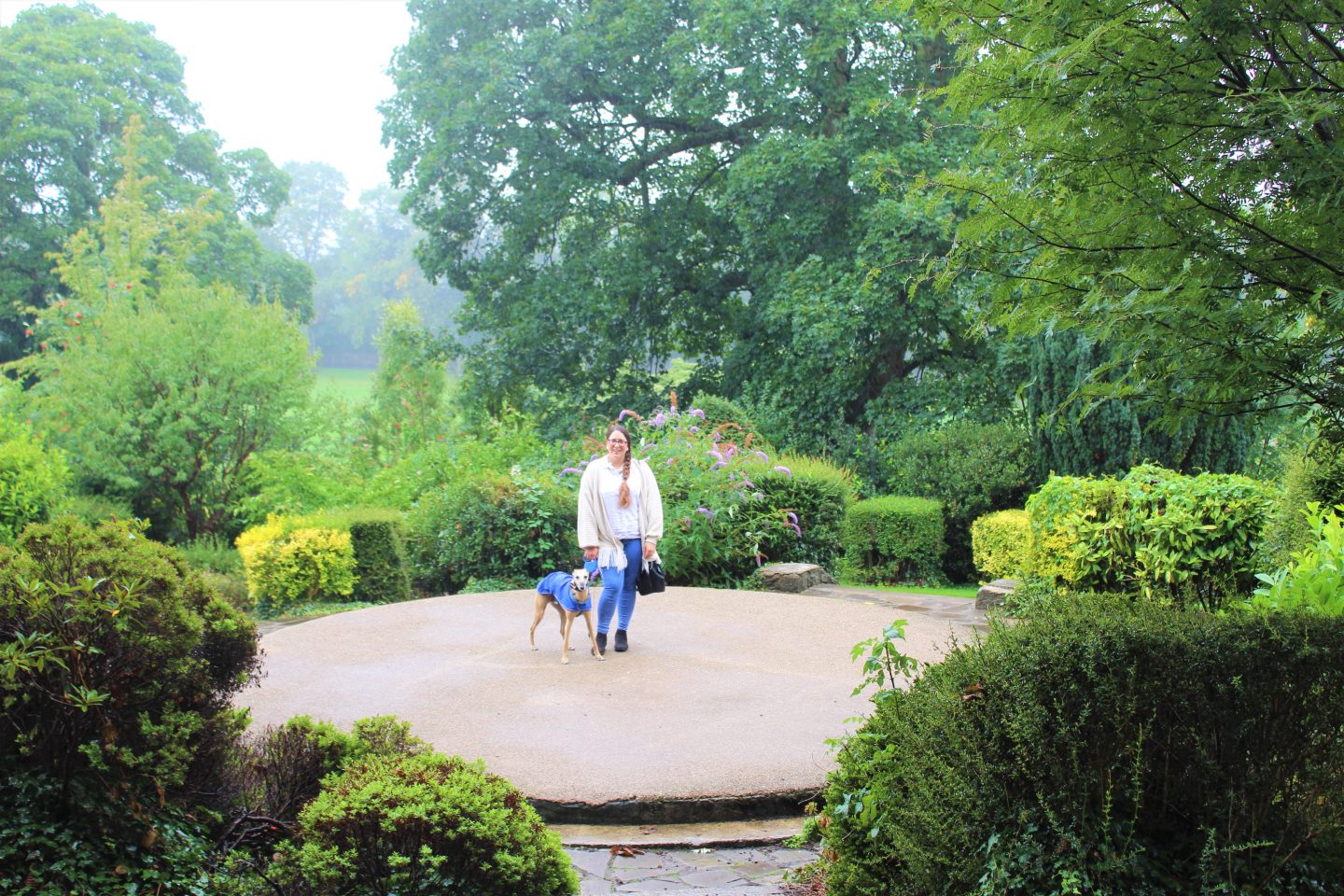 Go for fantastic walks and enjoy the countryside . . .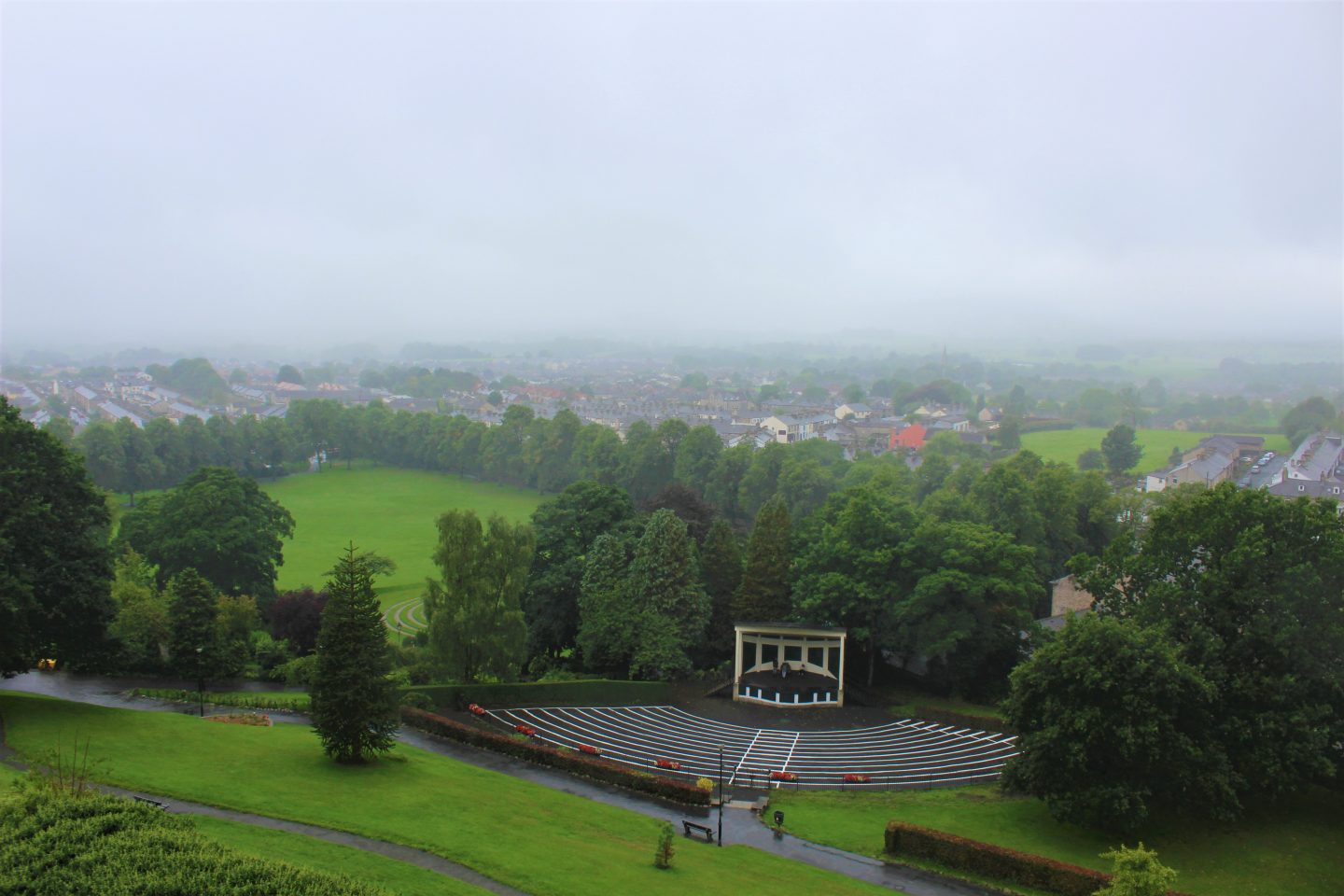 There are so many great walks in and around Ribble Valley. We took our pet whippet Snoopy with us so we made the most of lots of great walking spots. It was lovely being out in the fresh air enjoying some adventures with Snoopy in toe. Have a look at the Visit Lancashire website, they have some brilliant recommendations for local walks.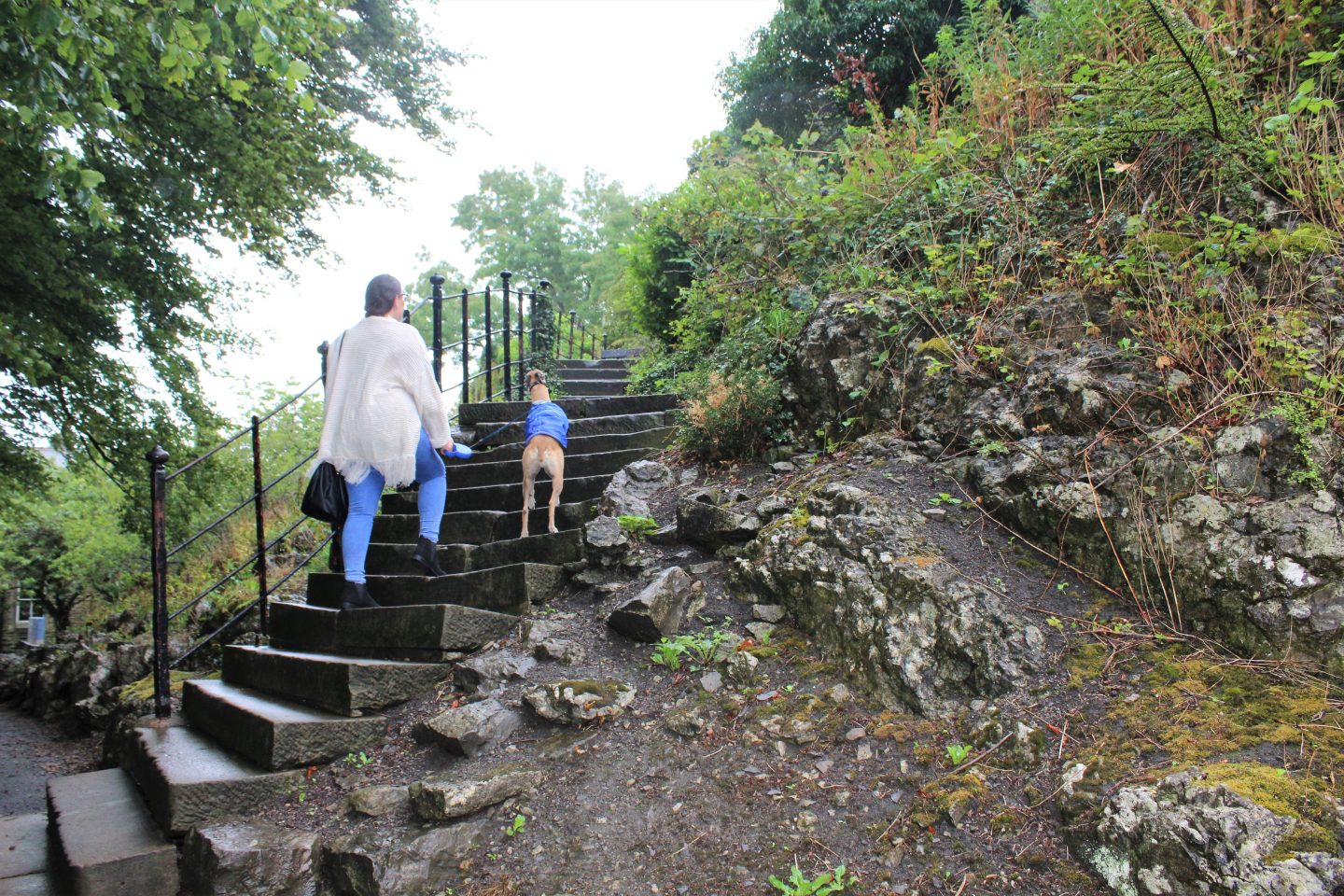 Visit Holmes Mill . . .
Holmes Mill incorporates a beer hall, food hall and hotel. After a long (and wet) walkies we popped into the beer hall to dry out and enjoy a lovely glass of Chardonnay. The food hall has some fantastic local produce that you can try and buy!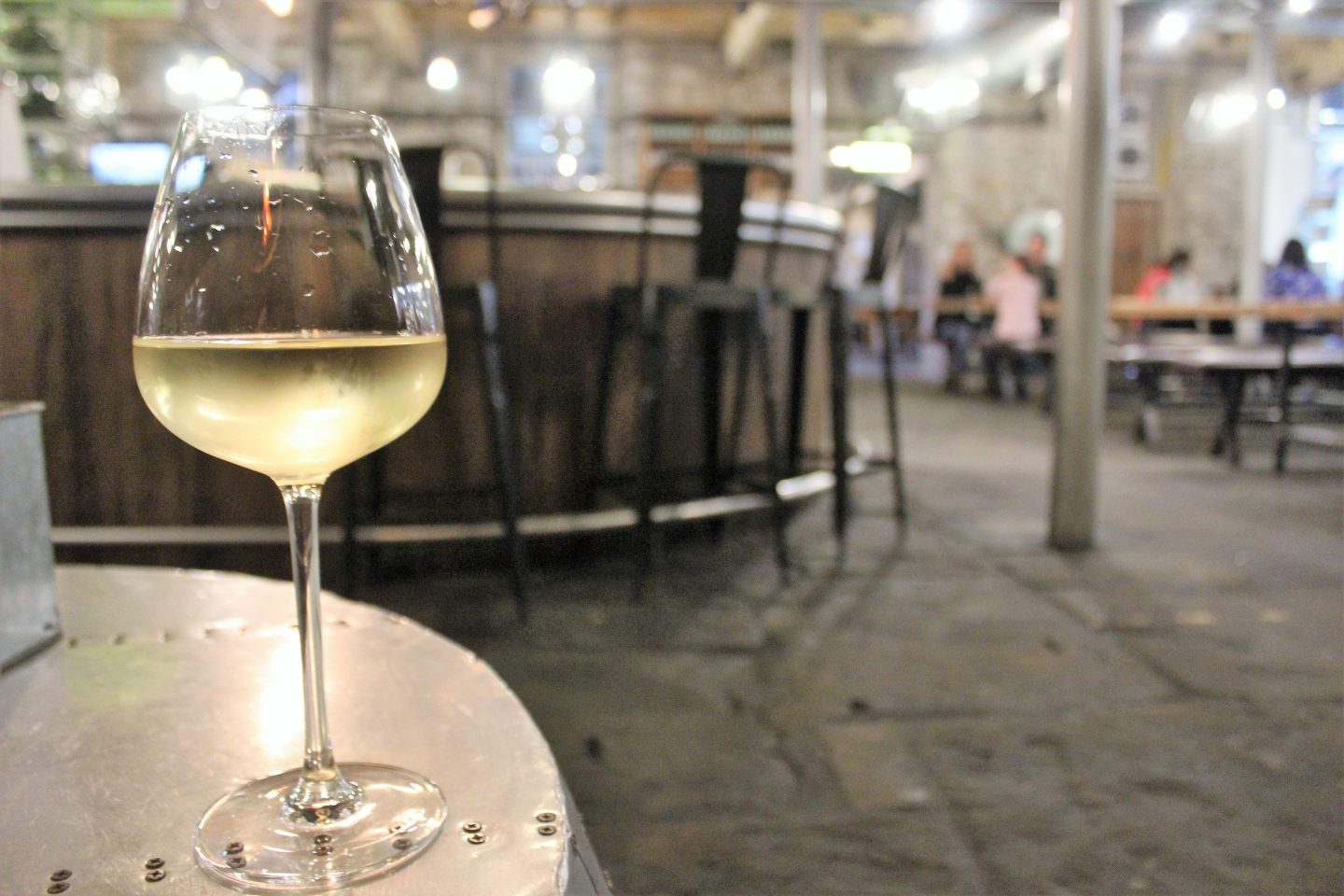 Visit Clitheroe Castle . . .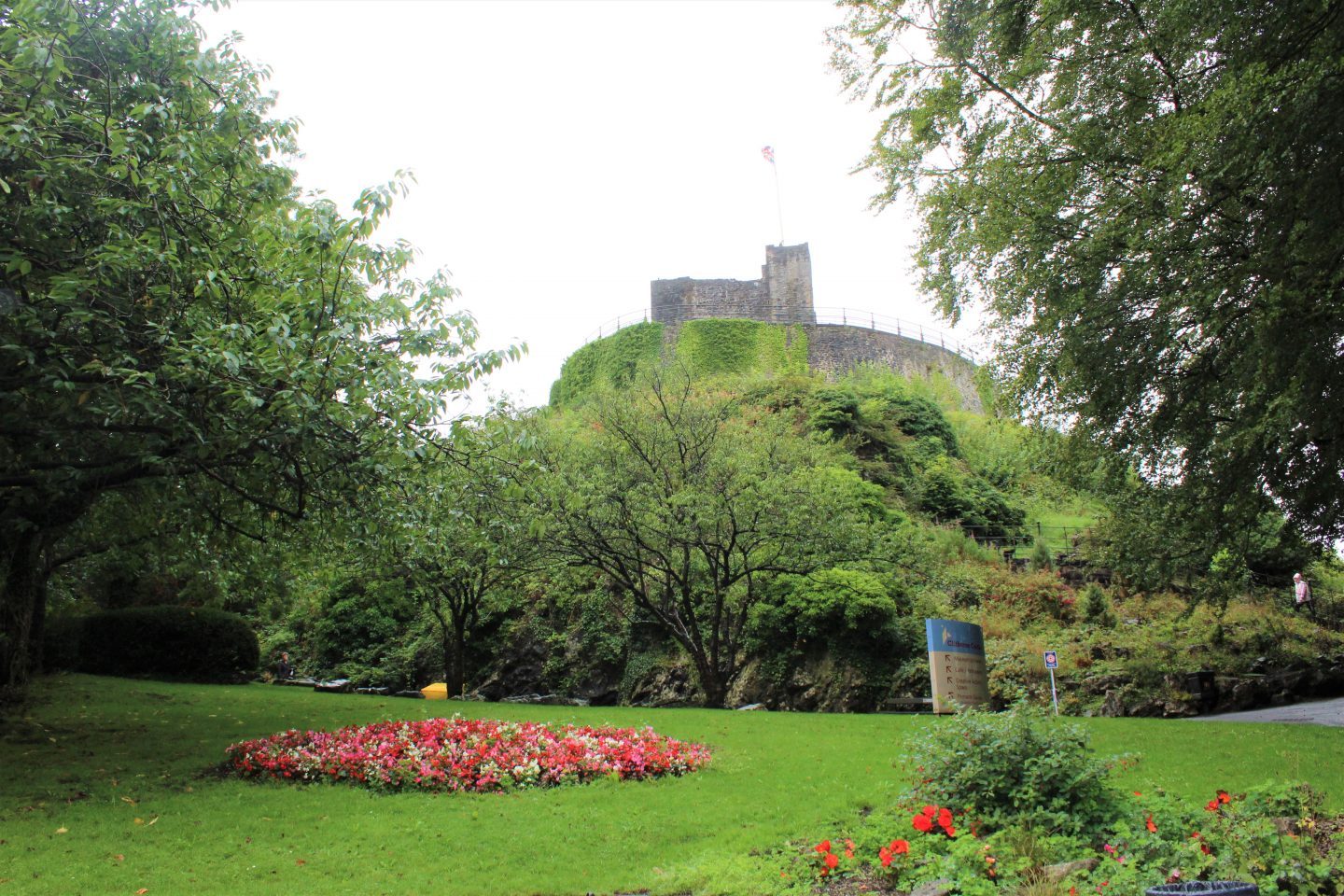 We spent a lovely few hours strolling around the grounds of Clithereo Castle, which are very well looked after and there are some brilliant views that greet you when you get to the top. There is also a museum and a cafe on site.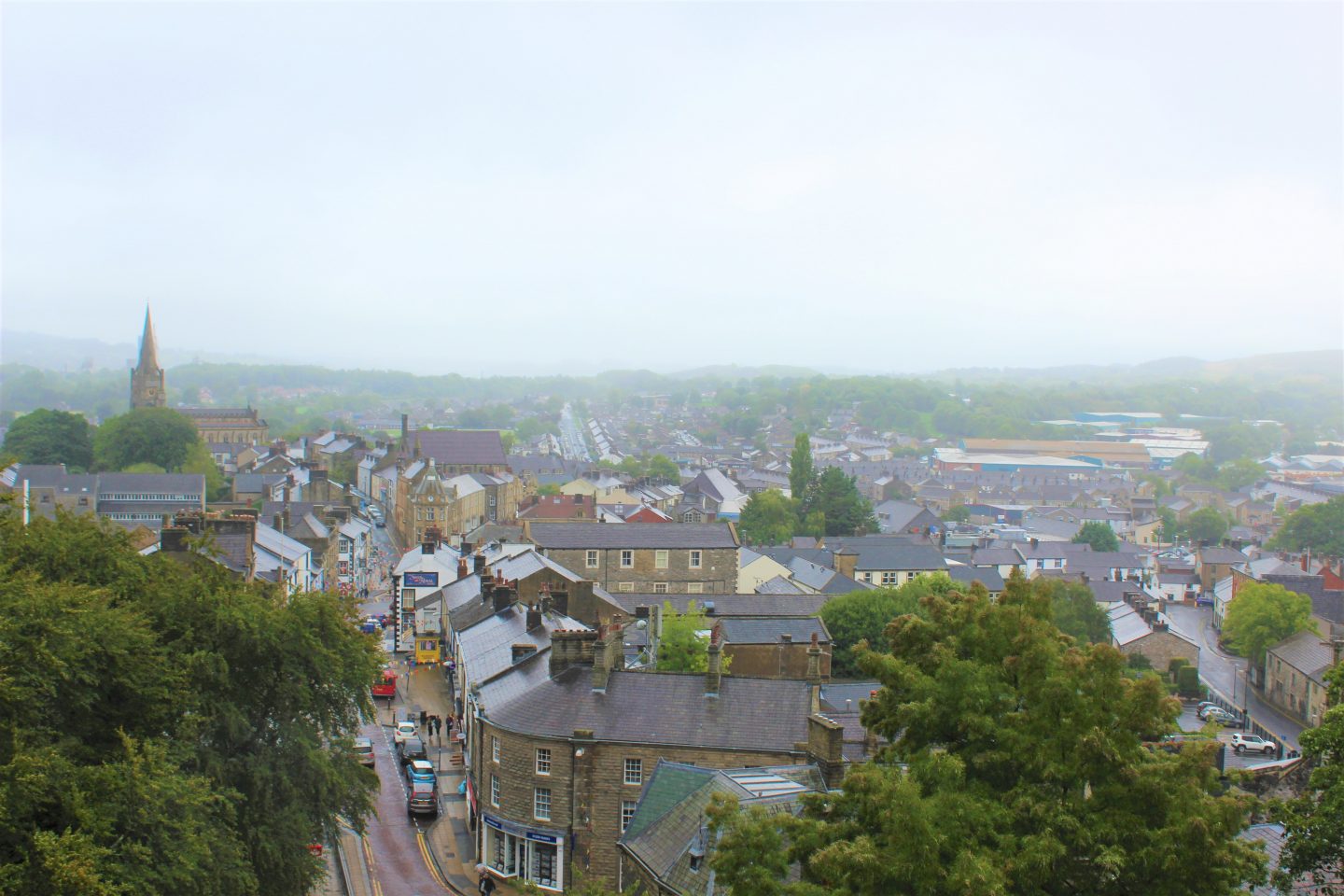 Eat fantastic food . . .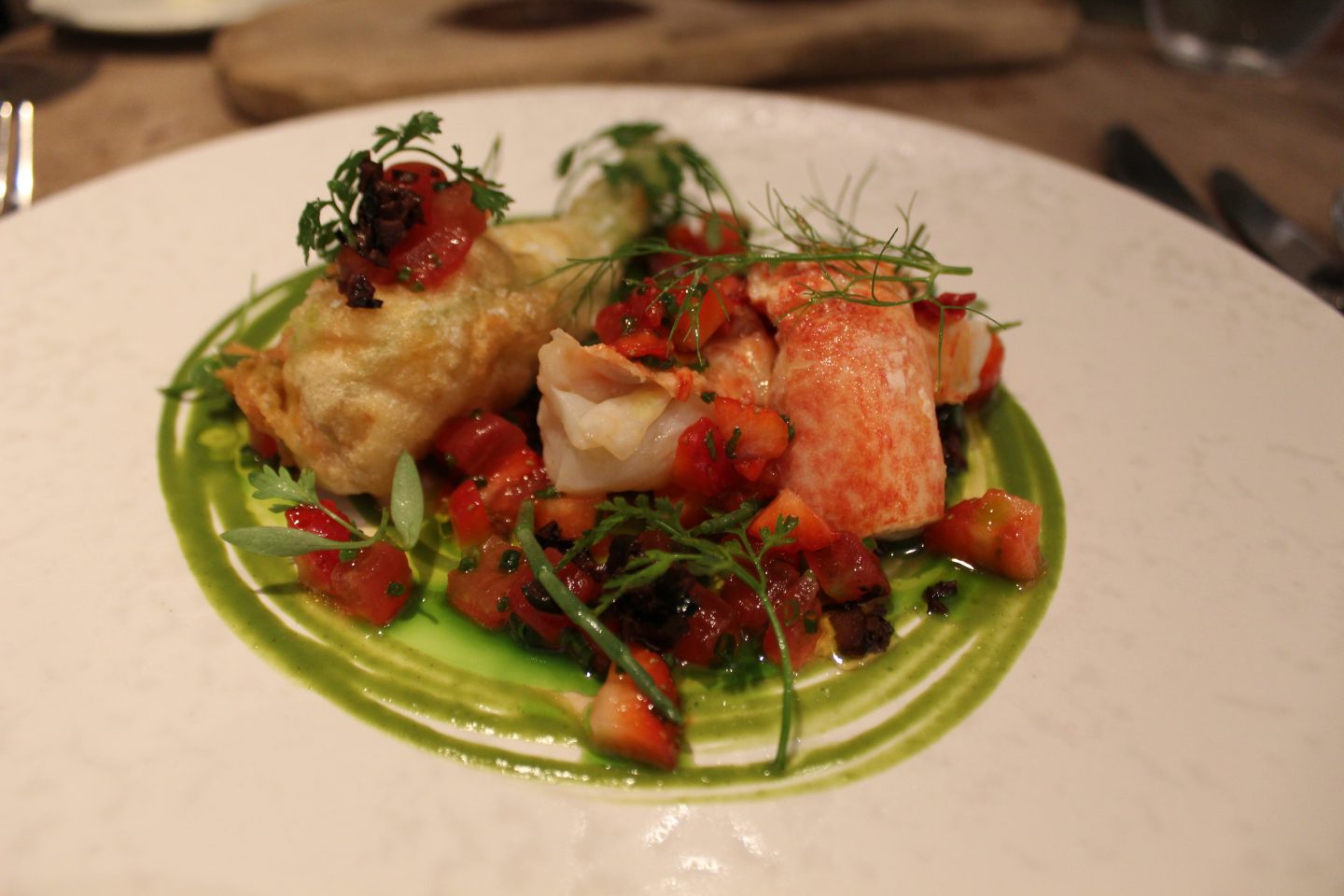 After my recent visit to Ribble Valley, it has opened my eyes to what a fantastic foodie destination it is! For some top-quality fine dining served in the most beautiful gastro pub, head to The Freemasons at Wiswell. You can ready my full review here.
For a relaxing lunch we headed to The Emporium in Clithereo, where we shared a fantastic antipasti board and a portion of arancini which were crispy on the outside and gooey and cheesy in the middle!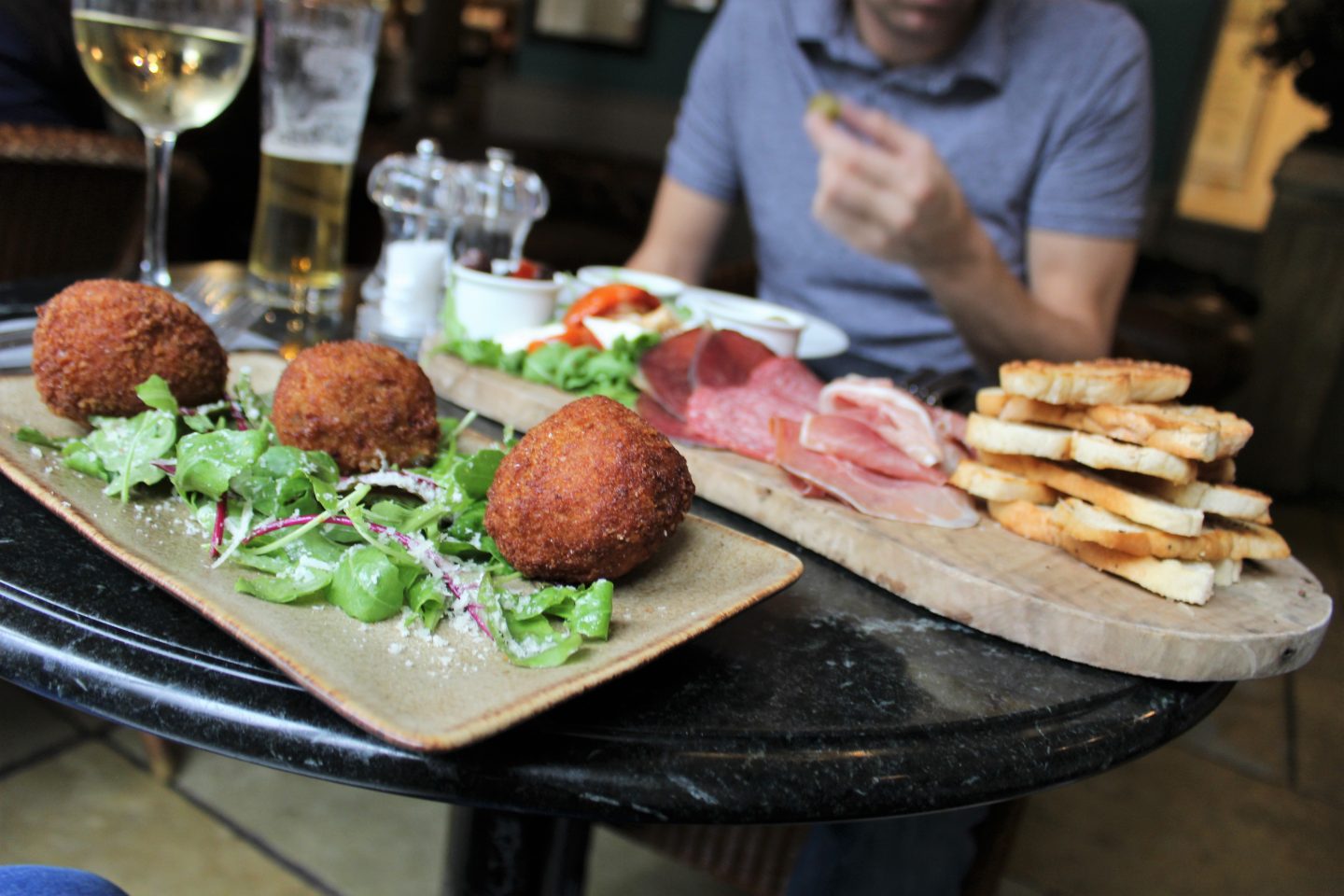 For our main course we shared a seriously good Chilli Prawn stone-baked pizza which was topped with king prawns, crayfish tails and chillies.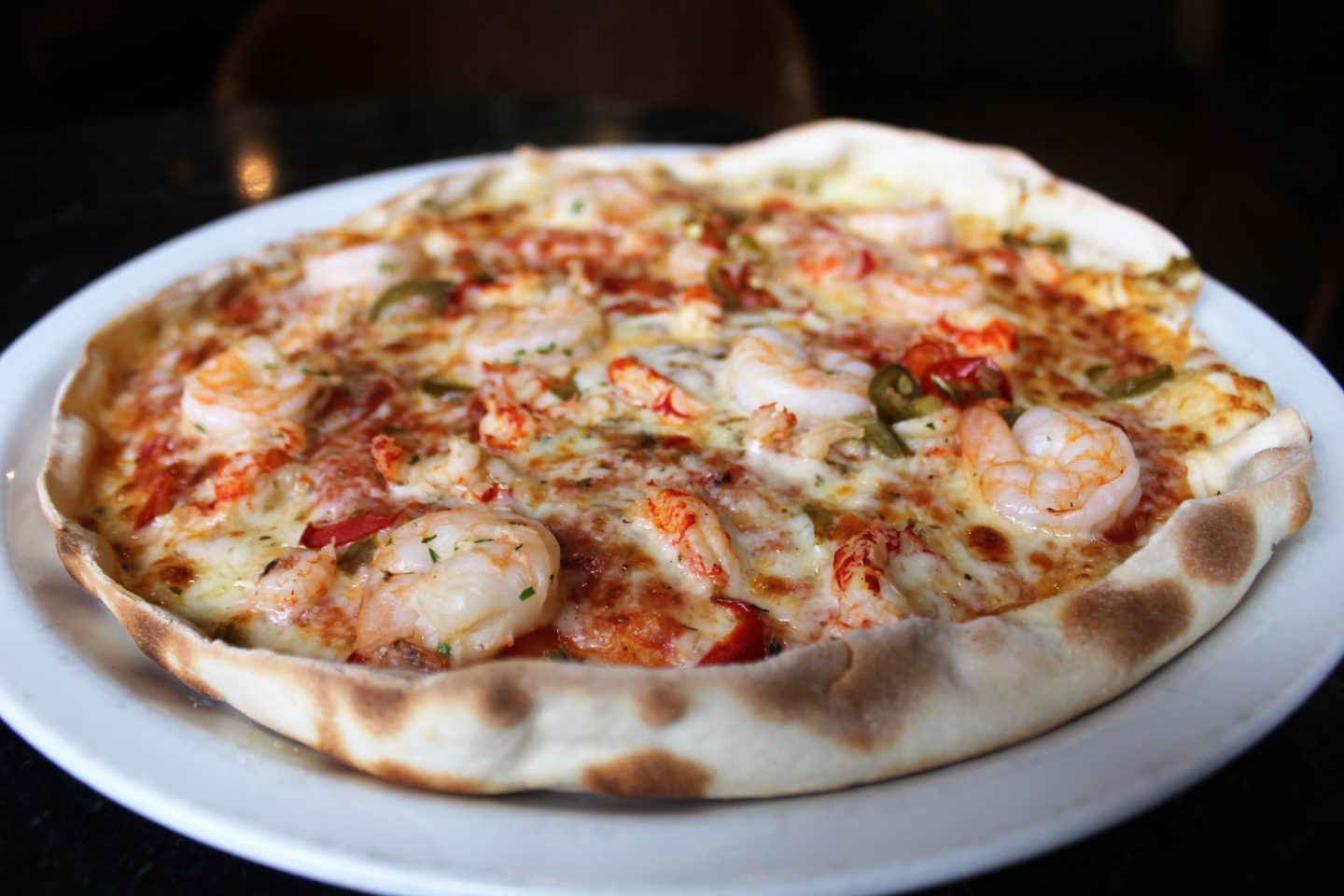 We finished with an Assiette of miniature desserts because when you can't decide on one, what is better than having a try of four?!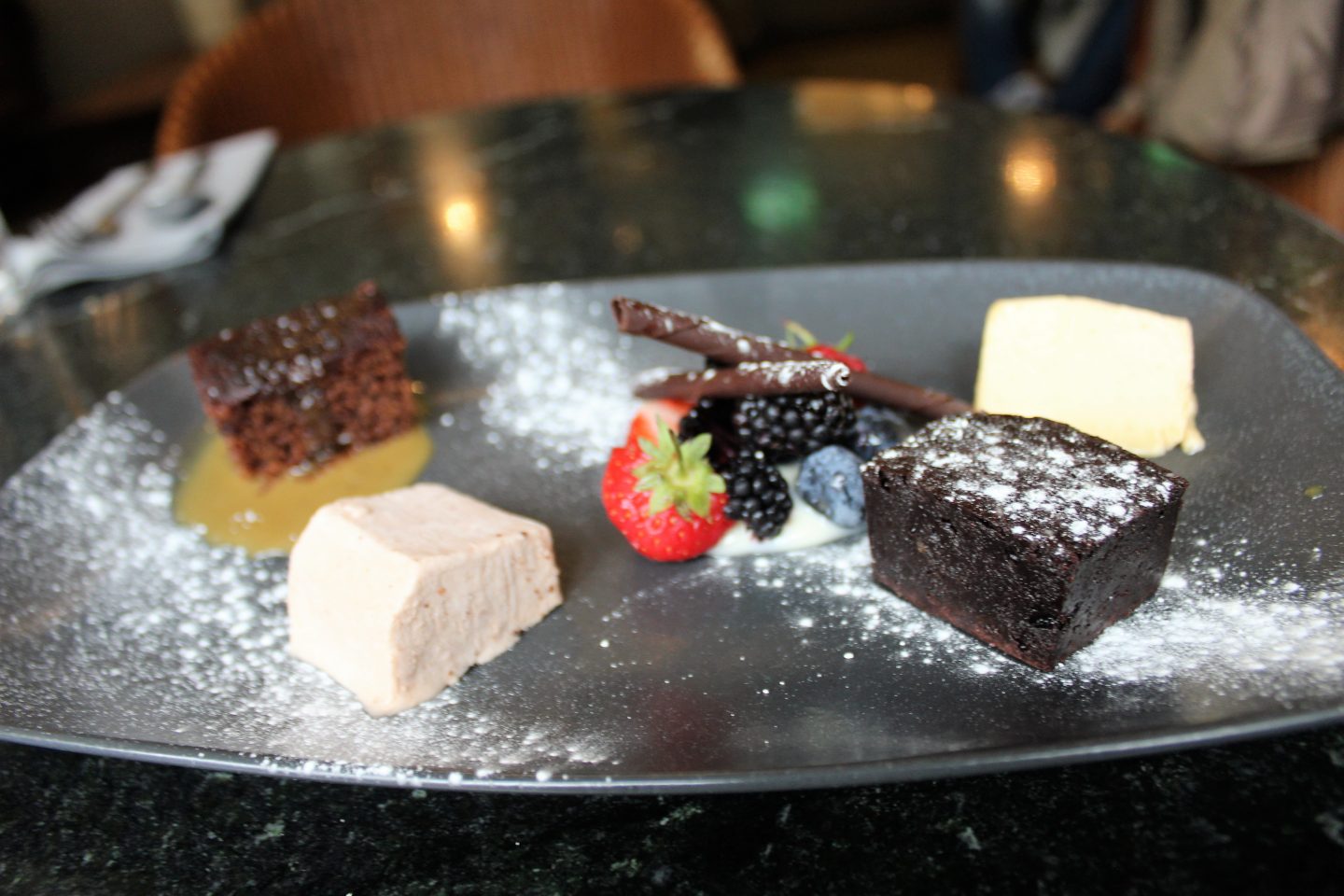 Wander around the beautiful towns and villages . . .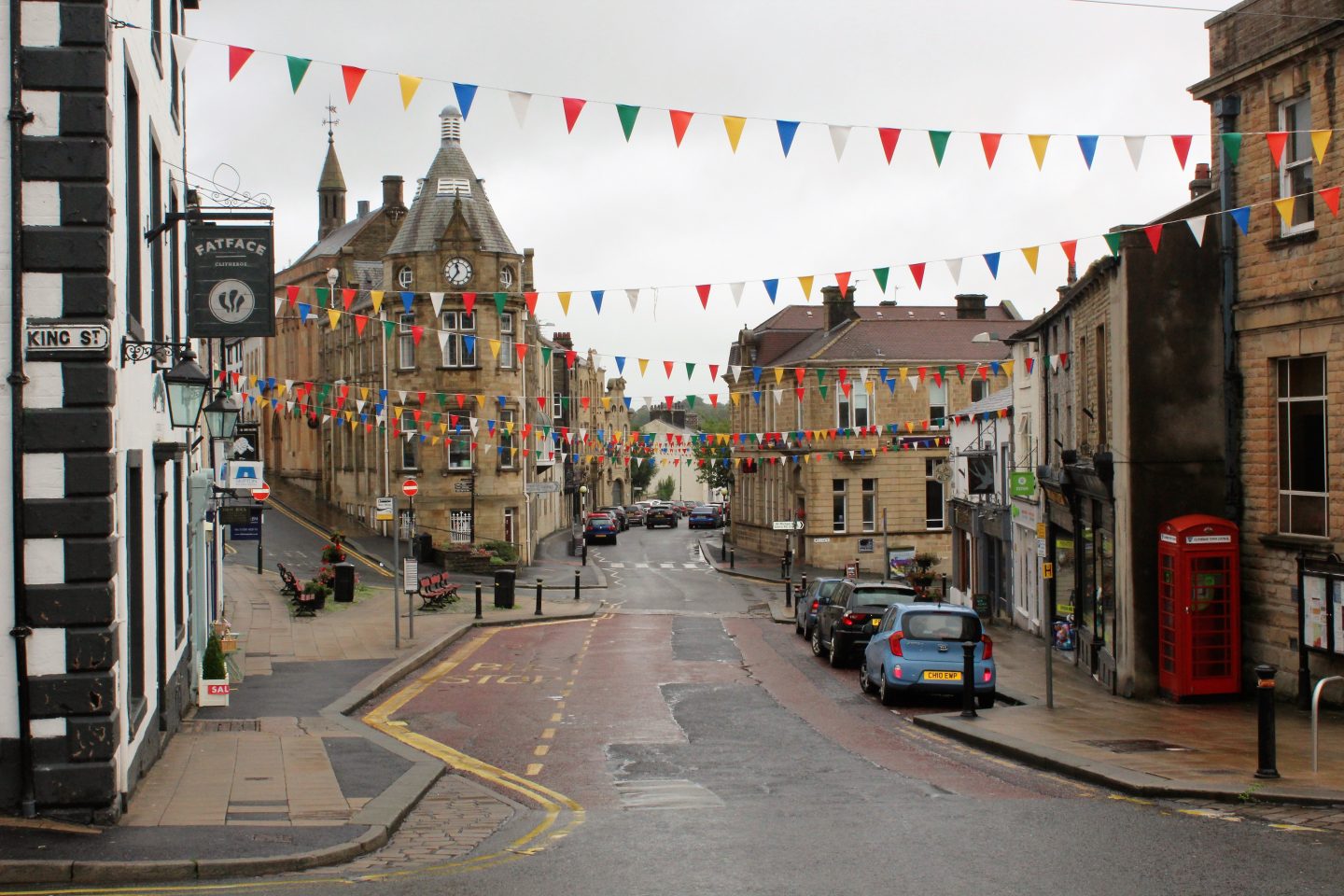 There are lots of beautiful quaint towns and villages in the Ribble Valley with high streets full of independent shops and boutiques. And of course there are some great cafes which are perfect for refuelling with a coffee and homemade cake.
I really didn't know much about Ribble Valley before our visit but after spending a few days there enjoying the beautiful food, lovely countryside and chatting to lots of friendly people it left me, Mr B and Snoopy wanting to plan our next visit!