Cartmel is a picture perfect village and is what you would imagine a lovely village in the Lake District to be like. Driving in you are surrounded by lush fields and farmland.
The village itself has its cobblestone streets, independent shops and quaint tearooms, but there is one big thing that separates it from the rest, or should I say, four big things! As Cartmel is home to two restaurants with a combined four Michelin stars! The talented food mogul Simon Rogan has his three Michelin star restaurant L'Enclume along with his one Michelin star restaurant Rogan & Co.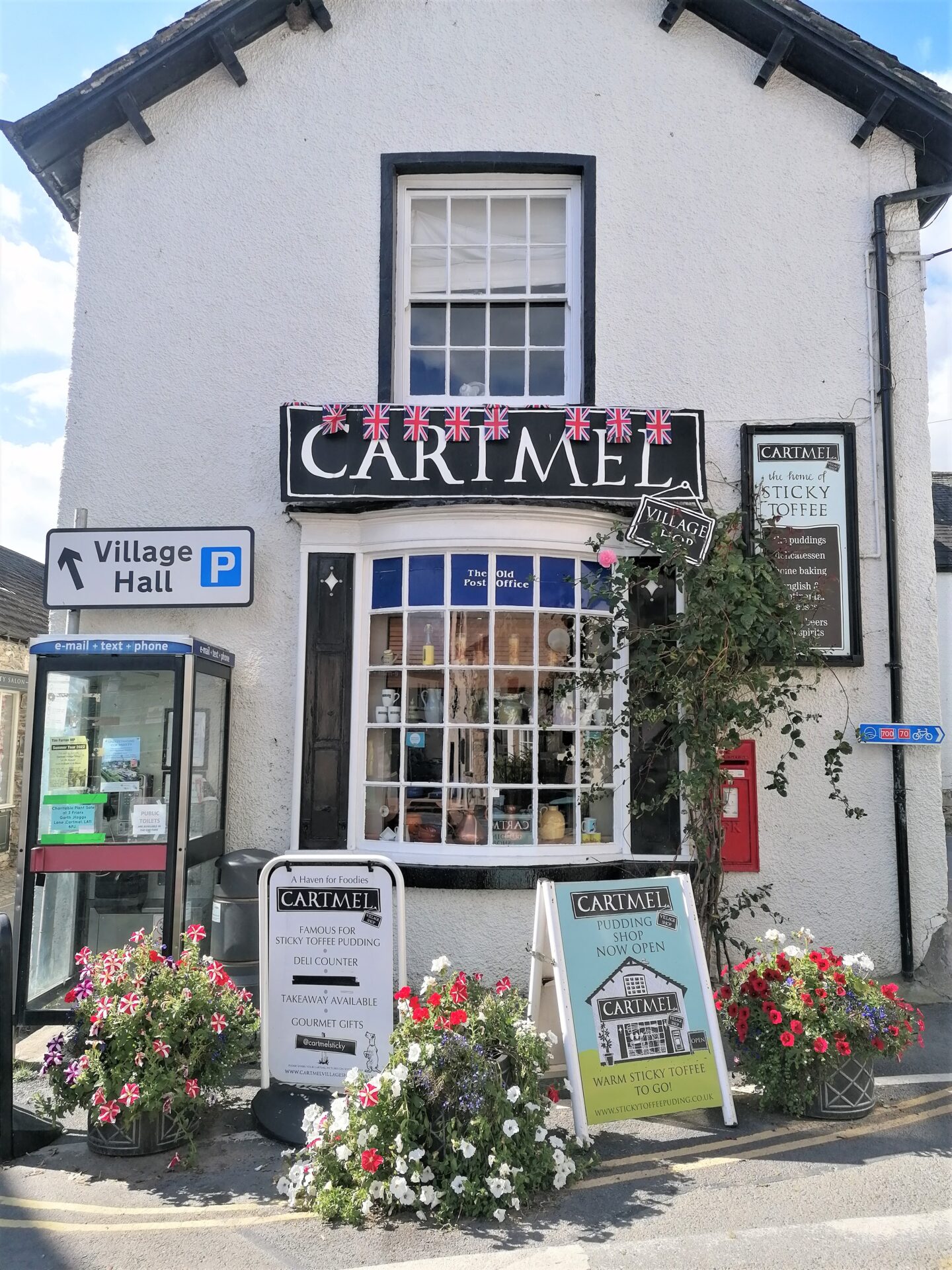 Our incredible stay was the 'stay and dine' package which includes an overnight stay in one of the 16 rooms available to guests with dinner at Michelin star Rogan & Co and breakfast the next morning.
We arrived before check-in and as we were exploring the village we let them know we had arrived and much to our delight they called us a short while later to let us know our room was ready early should we wish to check in, which of course we did as we couldn't wait to see what our room was like.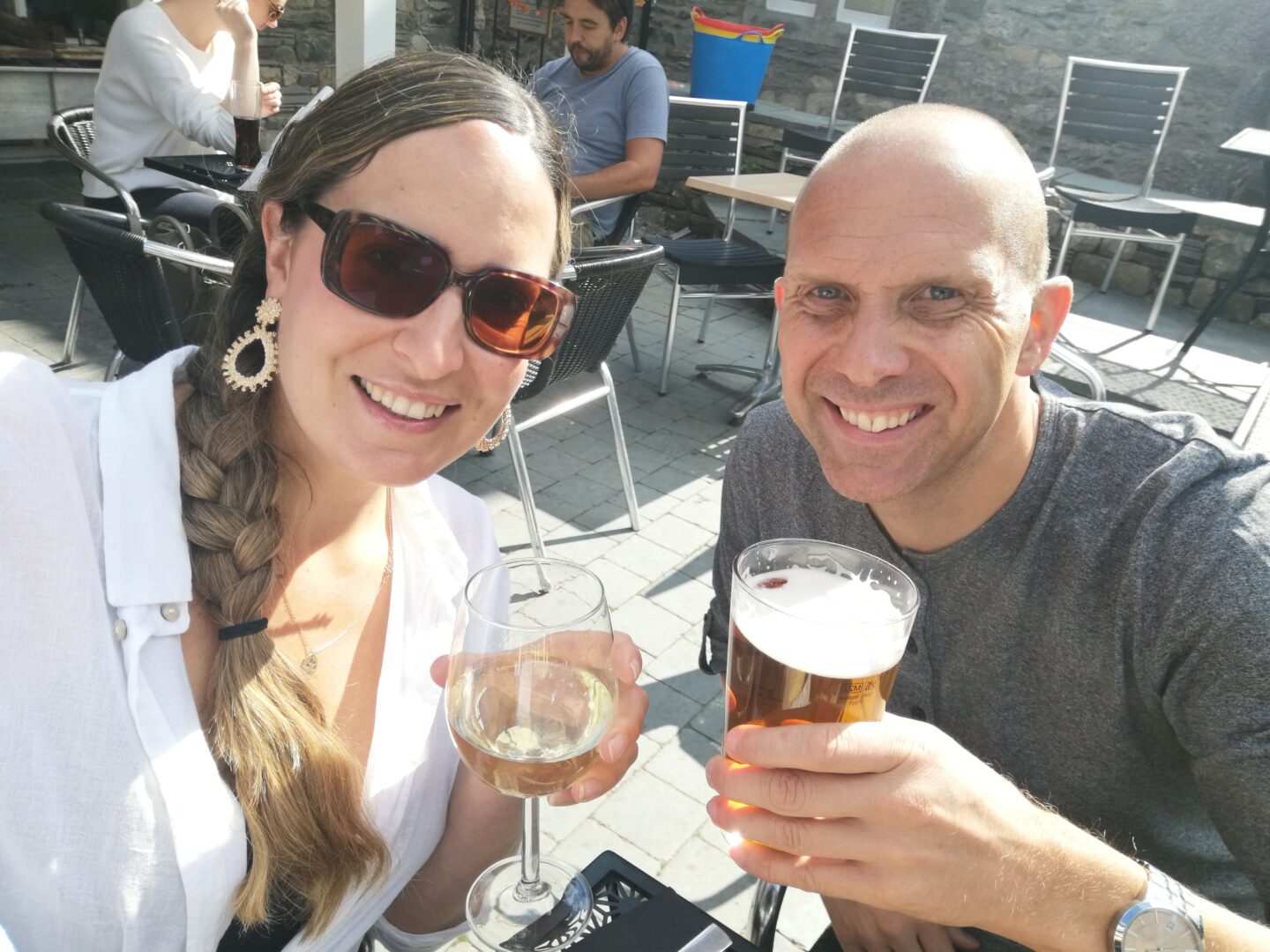 We stayed in a superior room, which perfectly for us was located next to Rogan & Co.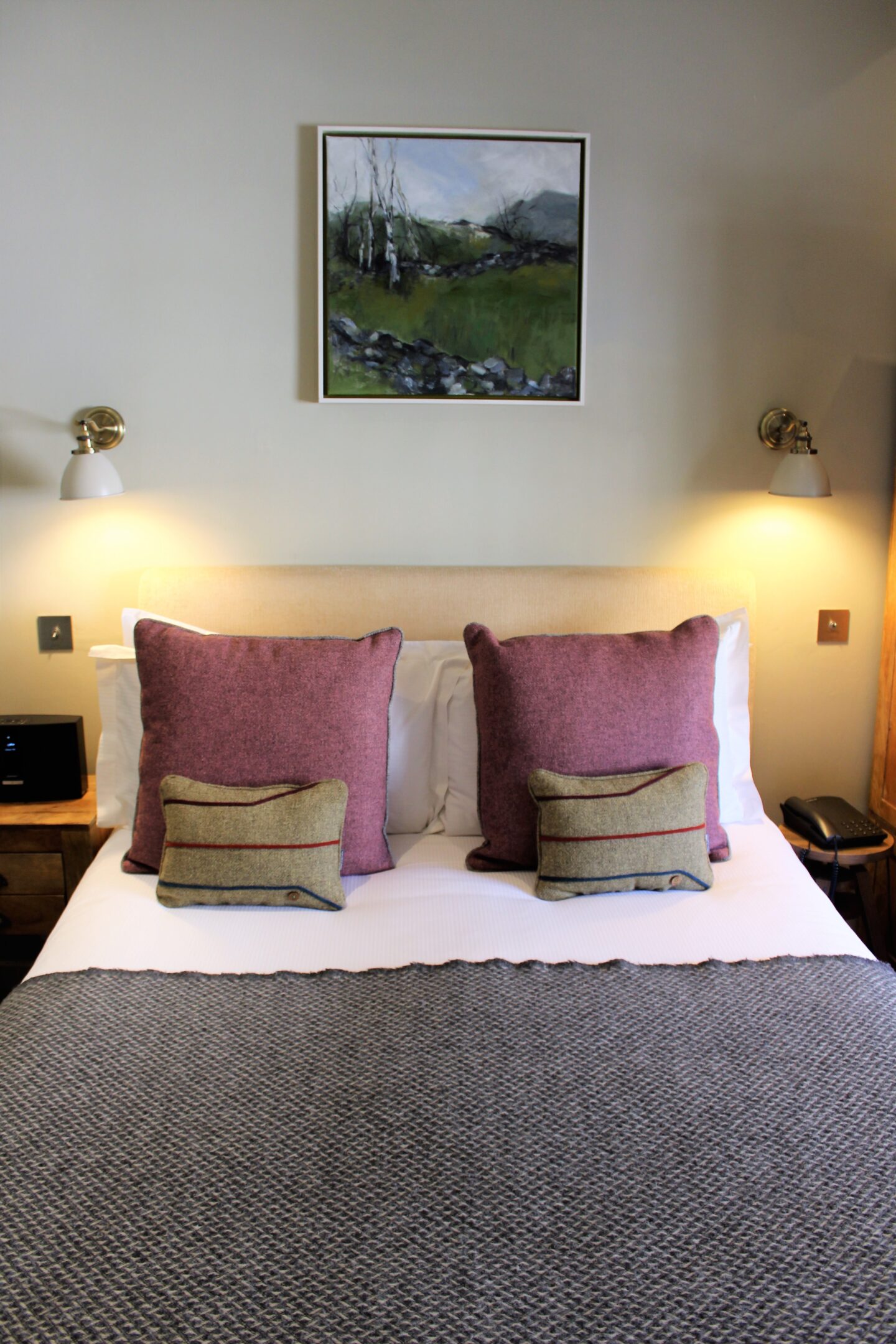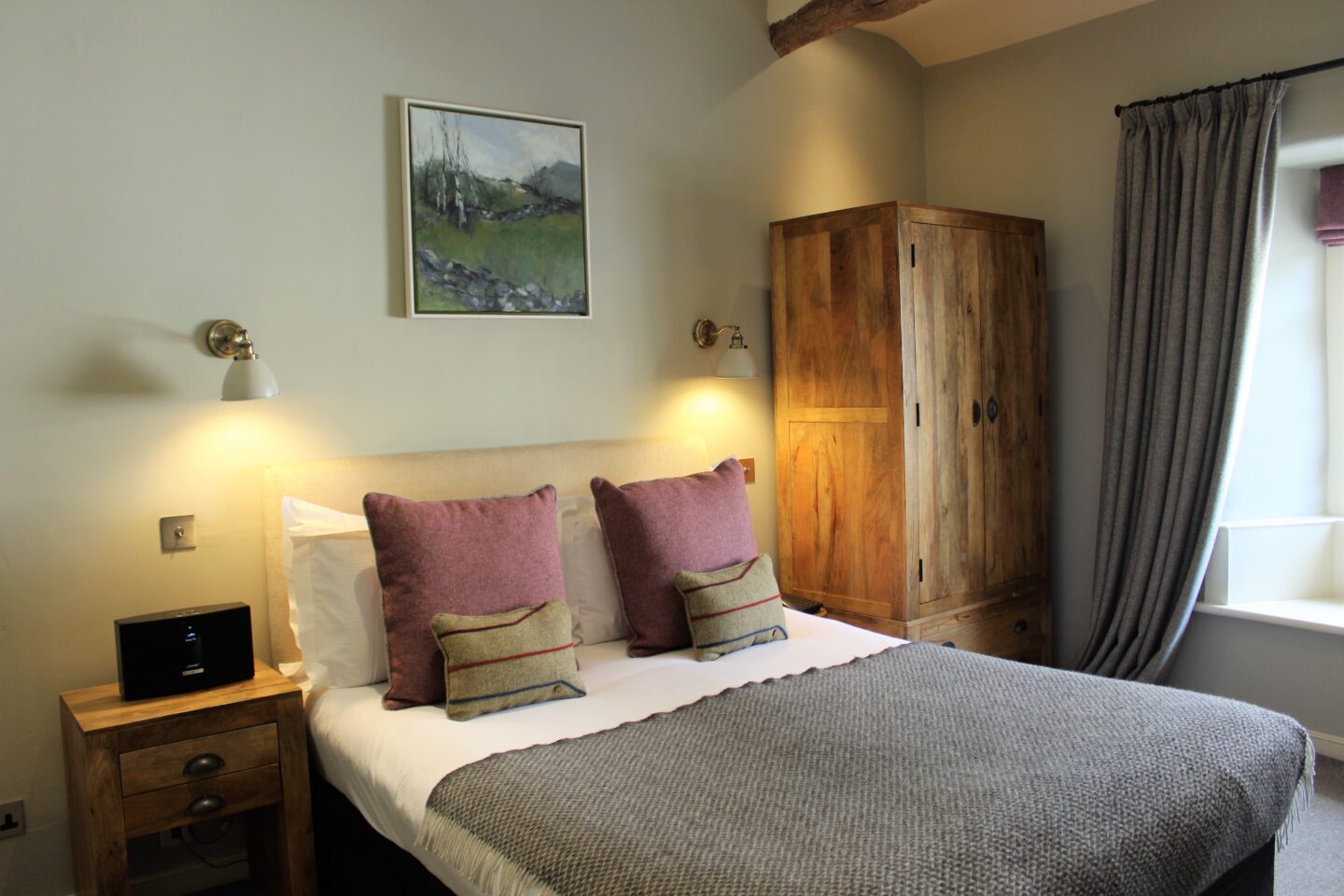 Our room was full of charm – it had a large bay window, wooden beams, Lake District artwork and was decorated with lots of lovely muted colour tones.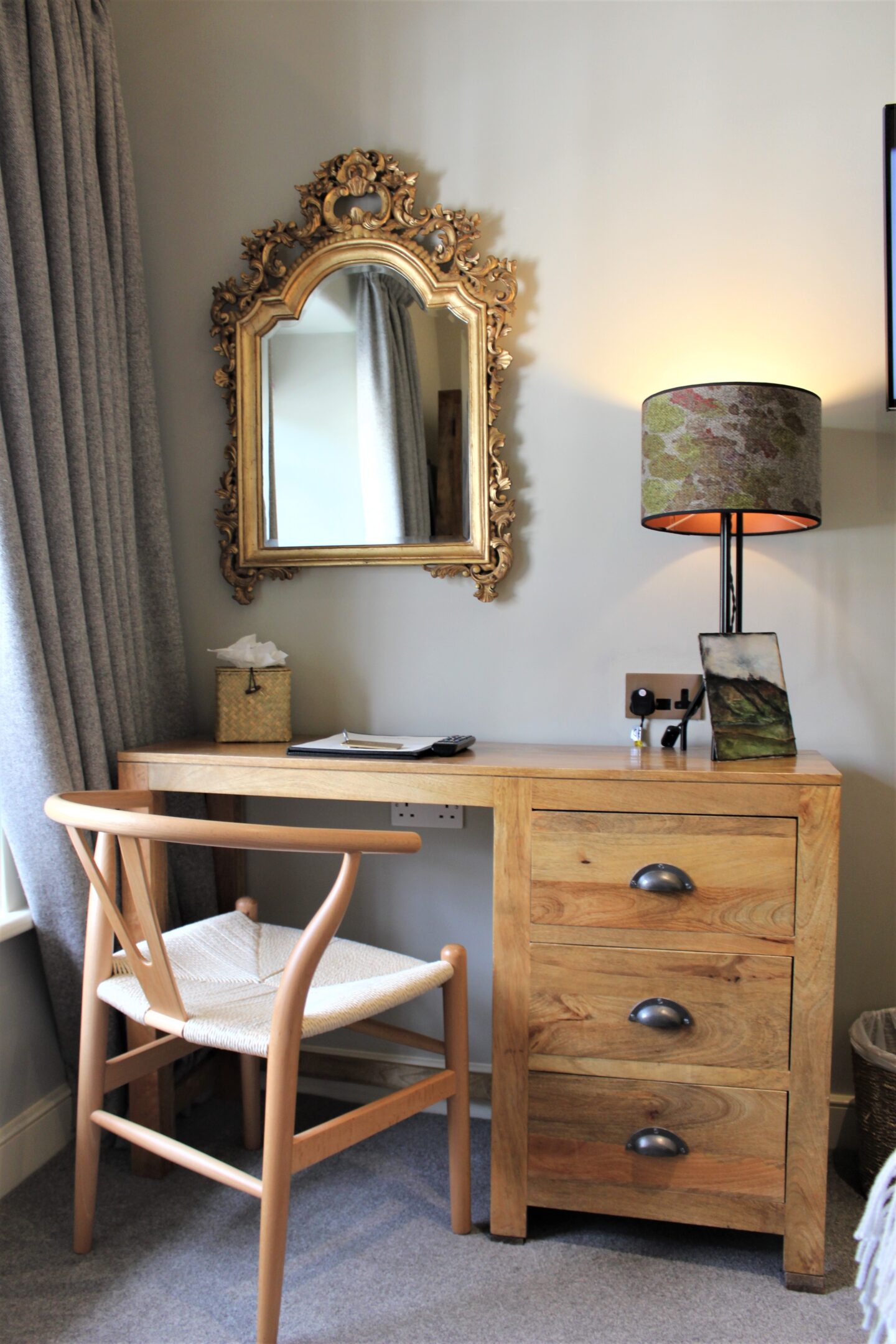 There was a Nespresso coffee machine, loose leaf tea bags, fresh milk in the fridge, complementary ginger ale, still and sparkling water and two very scrummy homemade chocolate chip cookies.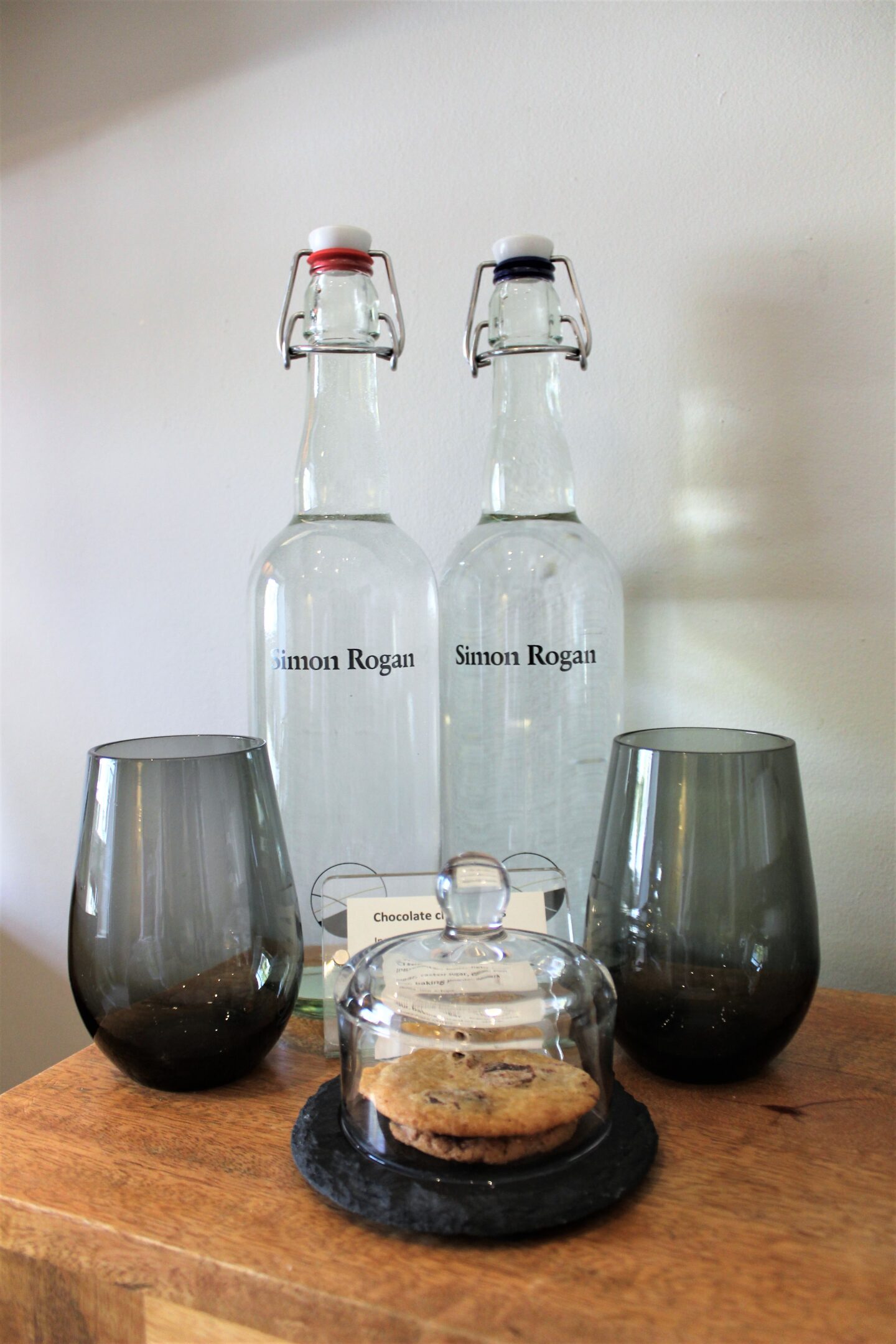 The bathroom had a large rainforest shower, fluffy bathrobes, towels and full size toiletries.
We made use of the Bose sound system to enjoy some music as we were getting ready and sipping on a cold glass of fizz.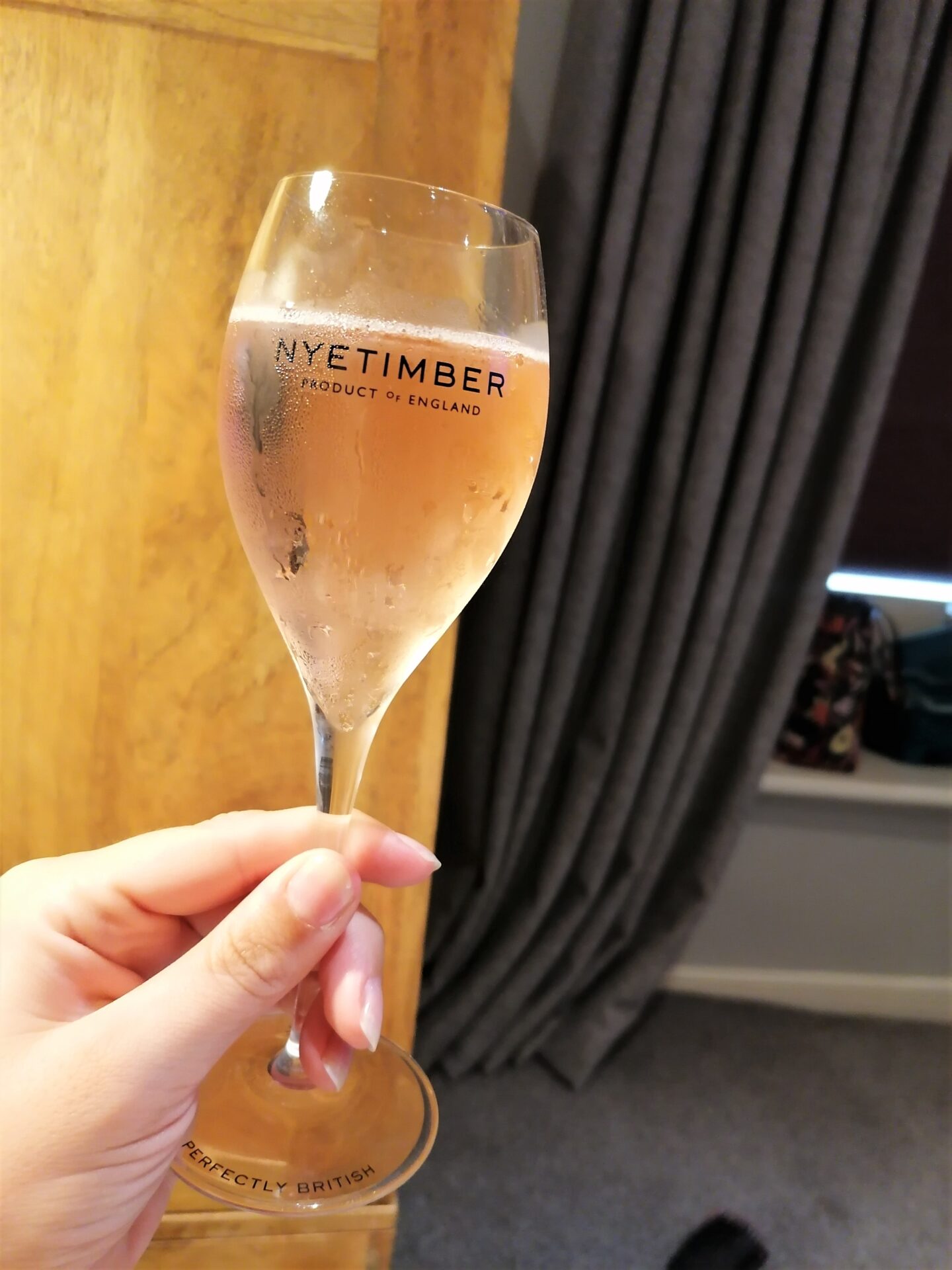 Now onto the main event . . . after being warmly welcomed in by the friendly staff, we were shown to our table and given the menus to browse. We opted to have pre-dinner cocktails to enjoy with our pre-dinner snacks. I asked for cocktail recommendations and opted for the Elderflower & Picso Spritz, which was made with elderflower from Simon Rogan's farm, picso and soda. It was a lovely cocktail to start as it was nice, light and refreshing.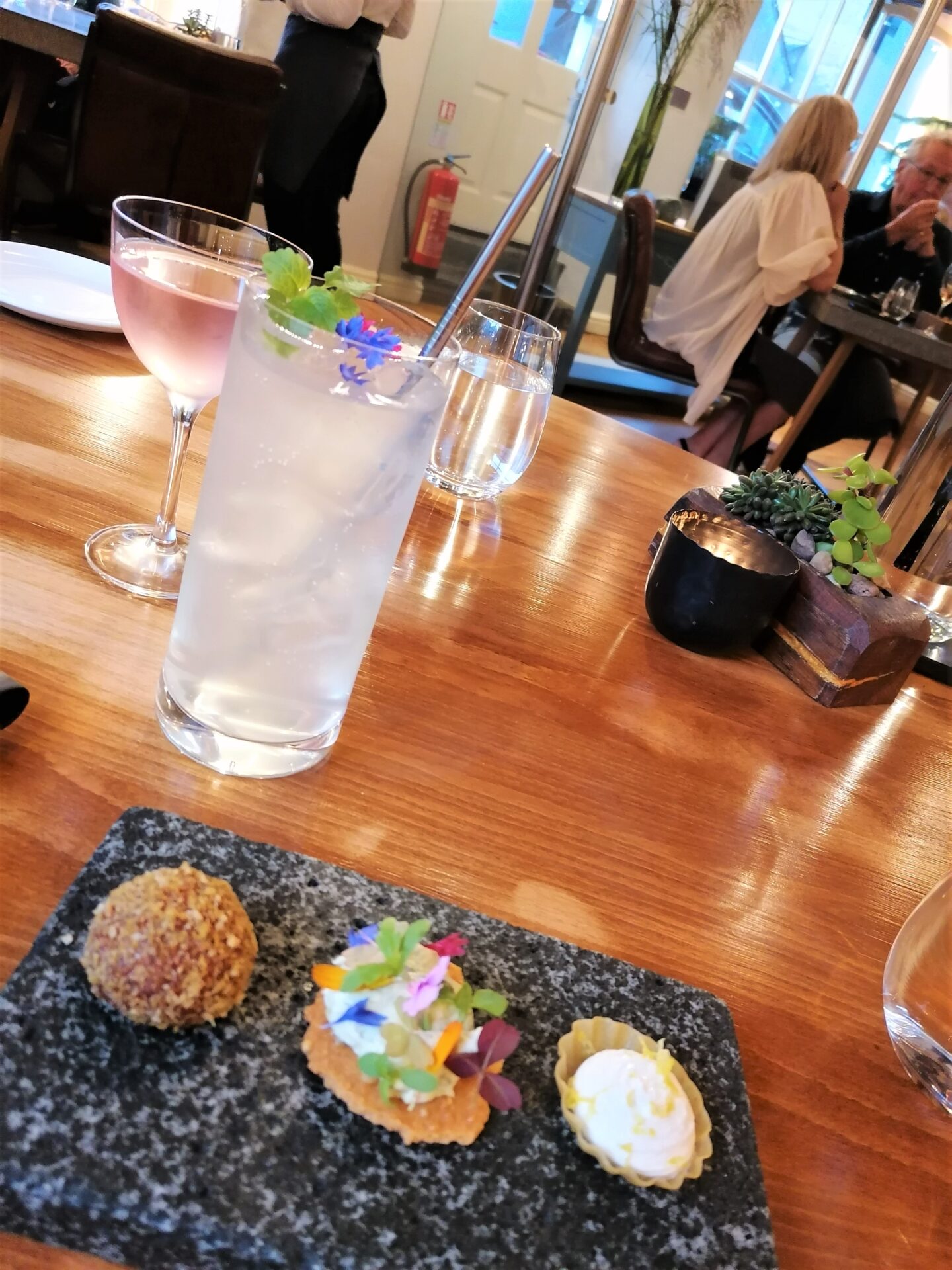 Mr B opted for the Basil Martini, which contained Lakes gin and vermouth, infused with basil, also from the farm.
To accompany our cocktails we were presented with some delightful snacks which looked and smelt fantastic – we couldn't wait to tuck into the morsels of delight! There was a cod's roe tartlet, a parmesan sable with artichoke cream (this one was almost too pretty to eat!) and lastly, but certainly not least was the truffled mushroom dumpling. All three were packed with flavour and delicious, a perfect way to kick off our dinner.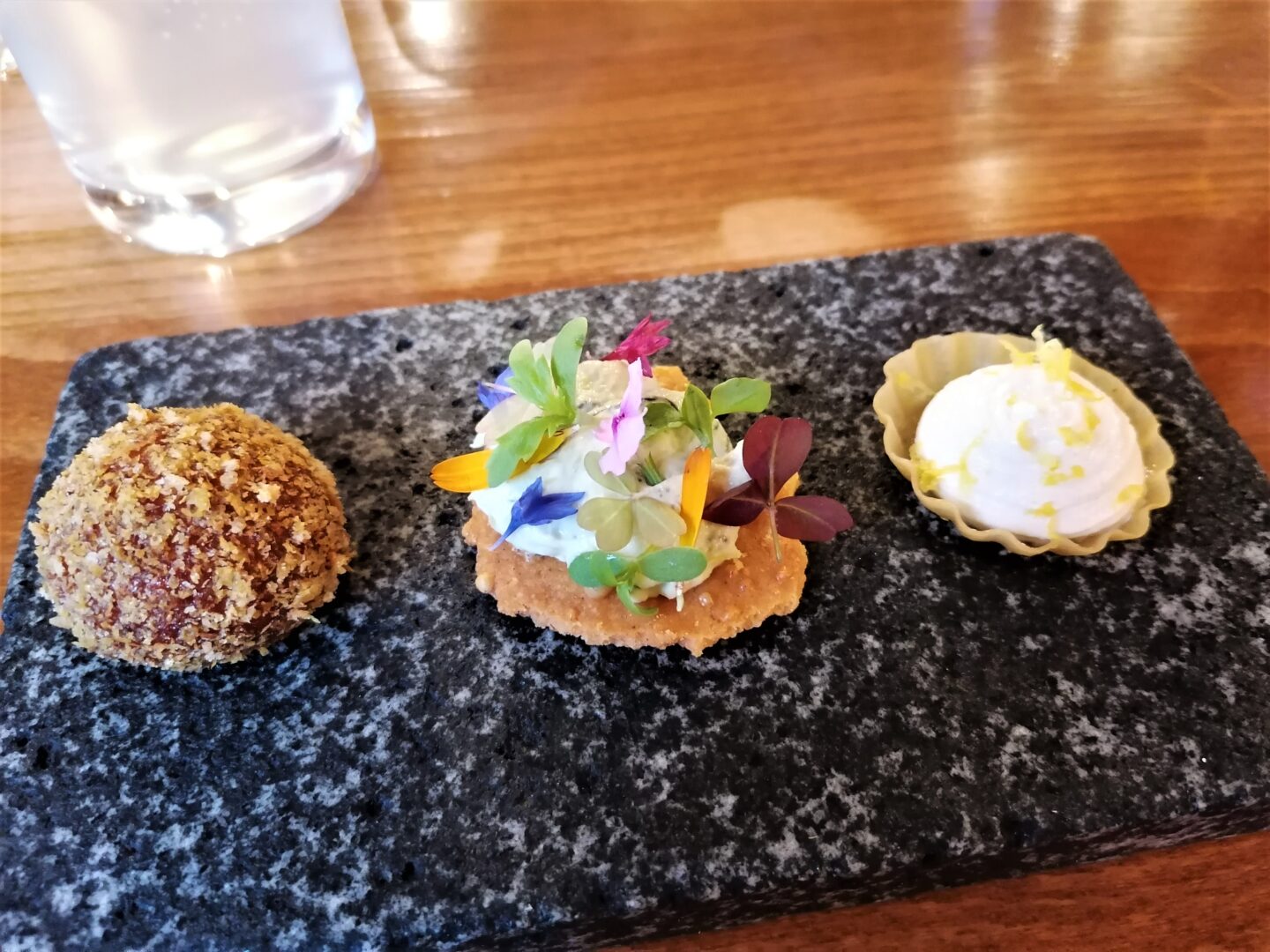 We opted for the wine pairings to accompany our dinner, which I thought was well priced at £40 per person. We both had individual wines paired to our dishes and had a lovely selection of wines, all of which were new to us. The pours were quiet generous too.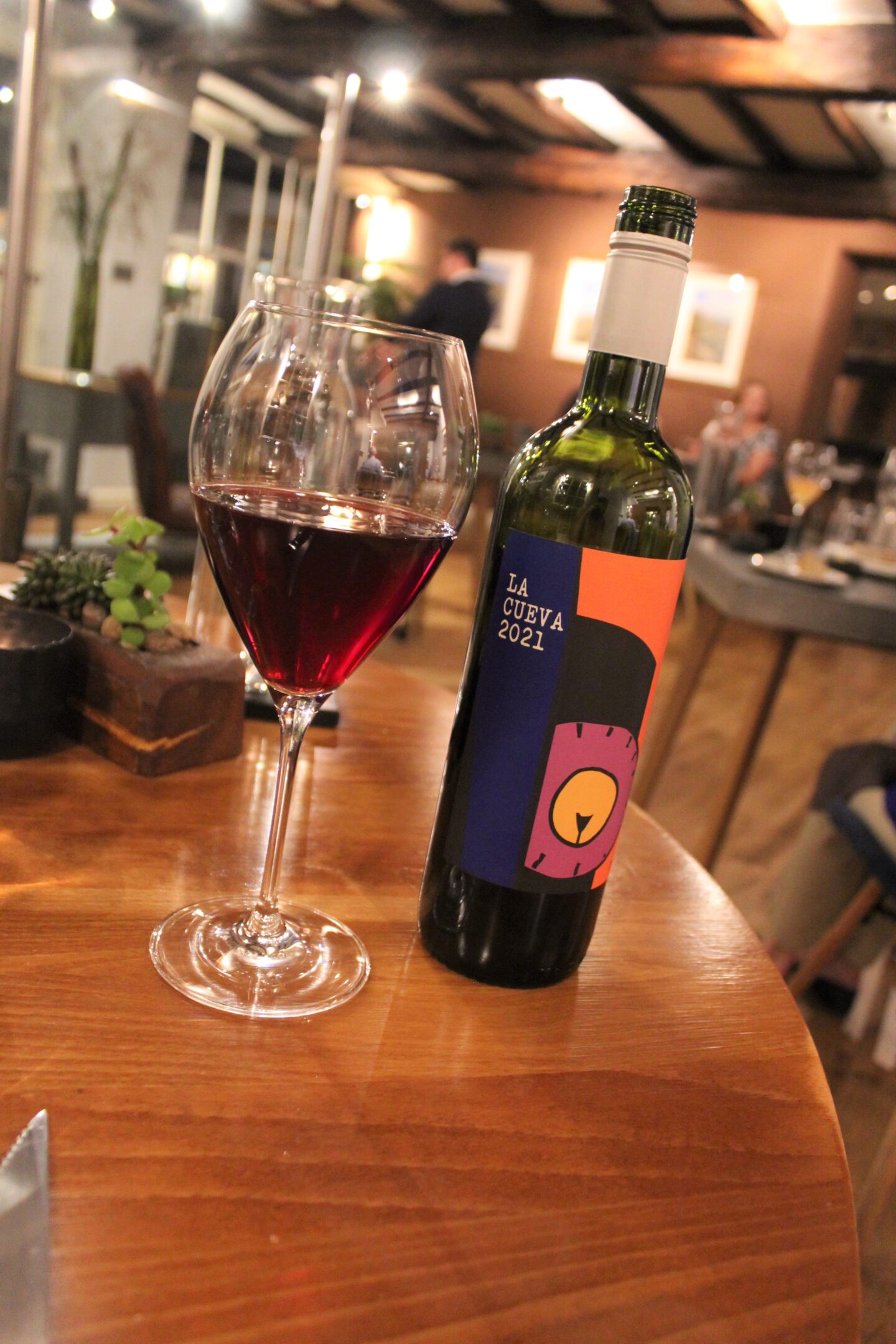 There is a choice of six starters and main courses to choose from. I think this is a perfect amount, a nice range of dishes but just the right amount to fill you with confidence that each one will be a plate of perfection. Too much choice always makes me question that the cooking will be perfect.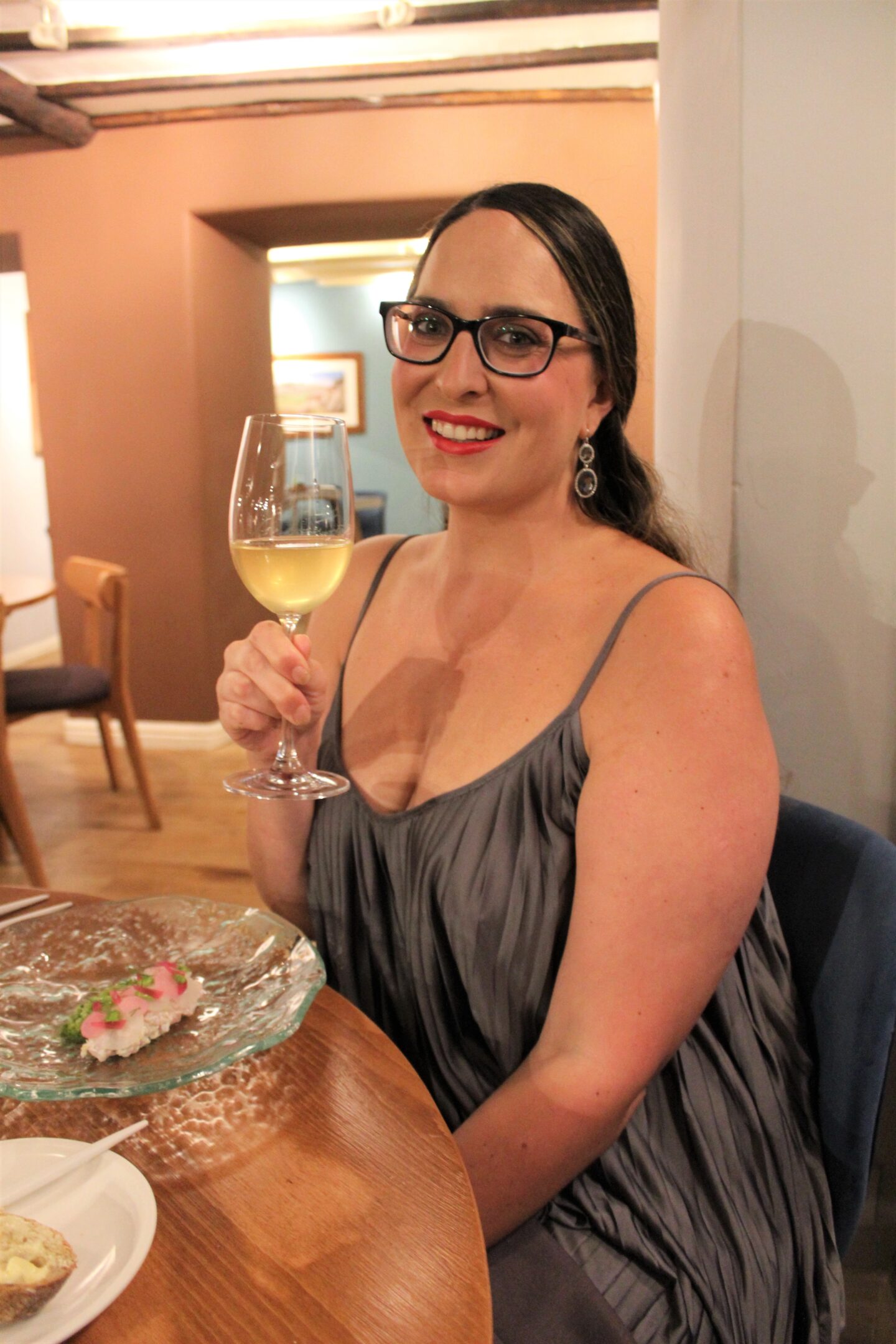 The starter I chose was the 'Mackerel tartare, horseradish, pickles and dill', it was incredible! The mackerel was so fresh, the horseradish not too much but just enough to pack that gentle heat. The pickles added a lovely crunch and zing to the dish, but what took me by surprise was the basil granita – the icy coldness worked so well with the tartare.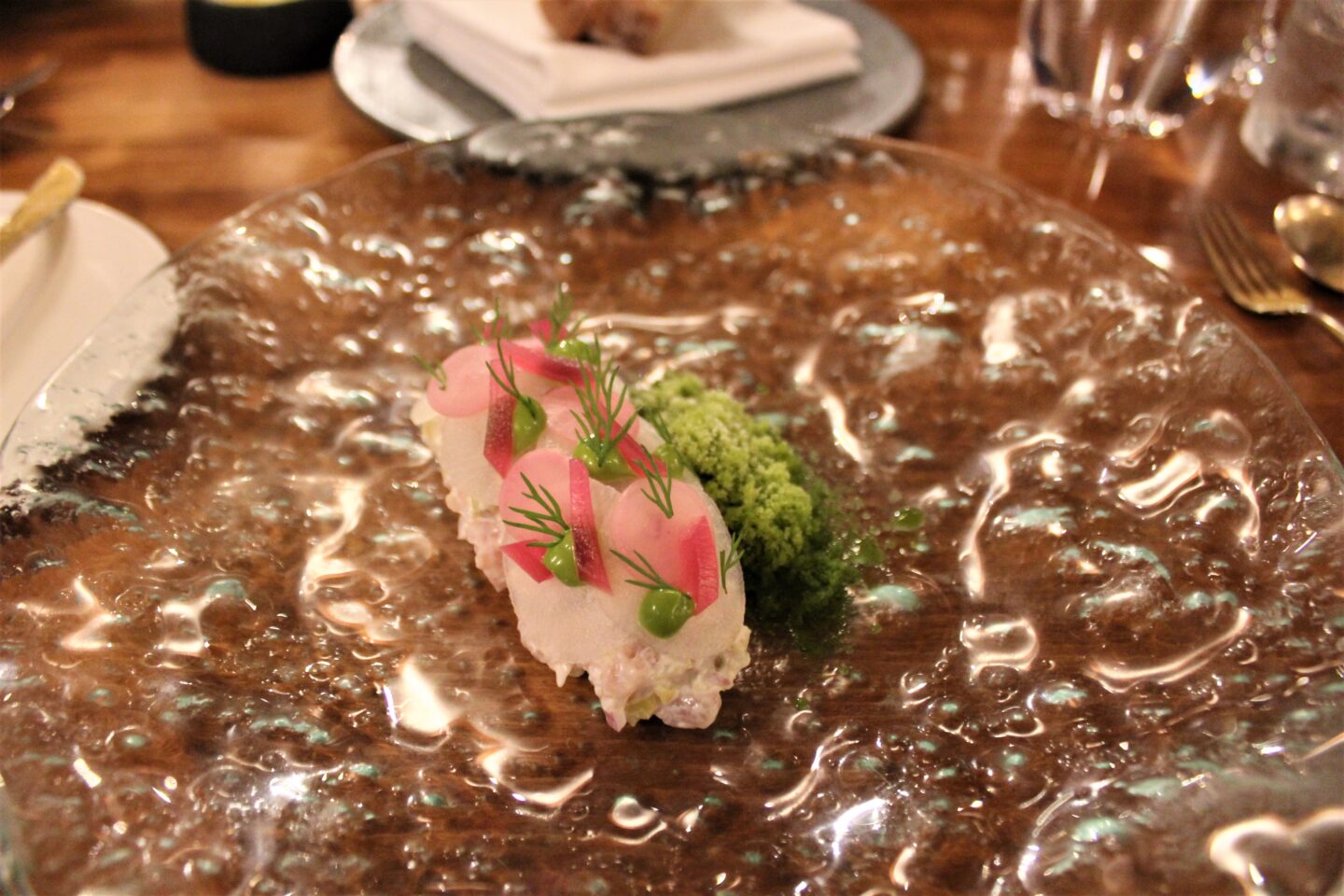 Mr B ordered the Caramelised potato, smoked eel, buttermilk and dill for starter. This was also a wonderful dish – the potato was buttery with a perfect caramelisation, the eel was tender and the buttermilk and dill sauce was full of punchy flavour and freshness.
Of course we devoured the fresh, warm bread with salted butter with our starters, and not a drop of that sauce for Mr B's dish went to waste.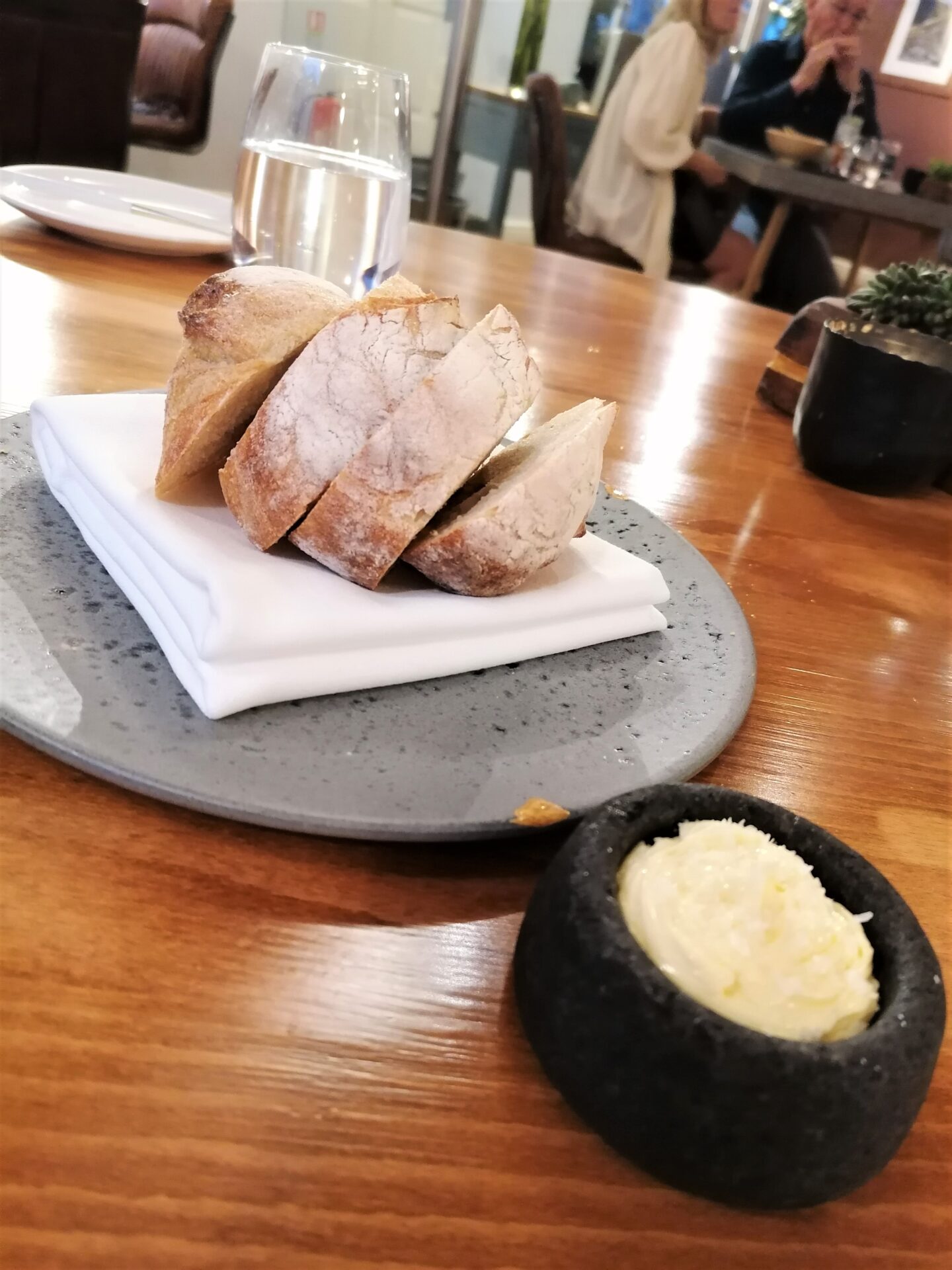 For my main I ordered the Dexter beef cheek, cooked for 24 hours, with garlic, brassicas and onions. The beef, as it should be, was soft and tender, the garlic was nice and subtle with the onions adding a nice texture, but what made my mouth salivate was the rich and glossy sauce which was presented and poured at the table and absolutely full of flavour.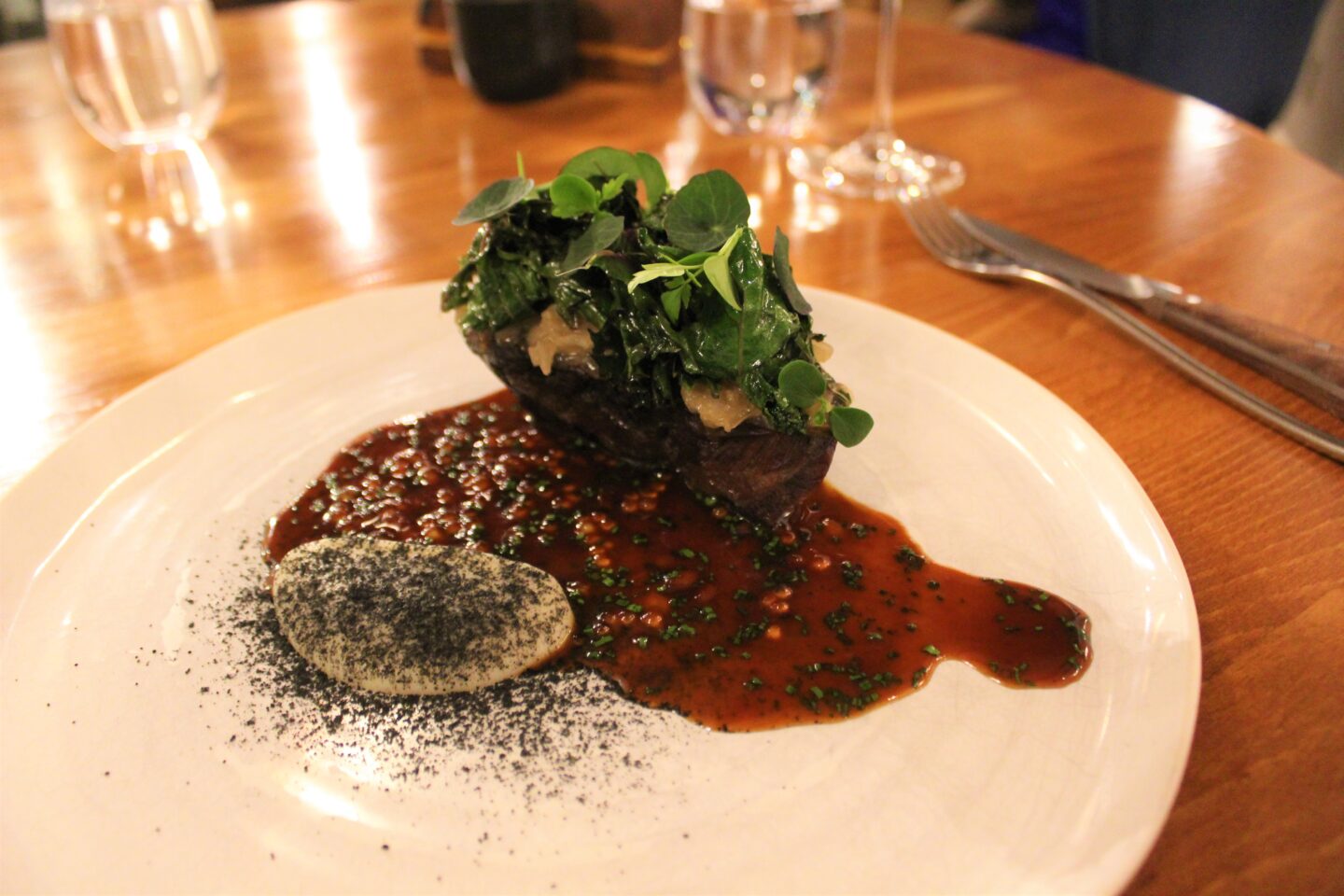 Mr B chose the Parmesan crusted cod, grilled marrow, watercress and shrimp sauce. Now I hate to admit it, but I did have slight food envy as this dish was perfection! Every element belonged on the plate, the fish was cooked perfectly and that shrimp sauce was a sauce of dreams!
Our pre-dessert was a perfect pallet cleanser – cucumber, apple and sweet cheese. It was delightfully cold and got us both ready for our sweet desserts.
I ordered the 'Baked rice pudding with macadamia and blackberry'. The rice pudding was creamy and I could have honestly eaten a bucket of it! The tart, sharp blackberry's worked well at cutting through the creaminess and sweetness of the dessert. The blackberry sorbet was my favourite as I loved the temperature contrast.
Mr B had the 'Dark chocolate fondant with apple marigold' – the fondant was very rich and decadent, the apple marigold, which is a herb, had a slight zestiness to it so worked well at cutting through the chocolate. It is safe to say we both had very empty bowls after dessert!
After sampling some cheese at lunch from the local Cartmel cheese shop, Mr B and I couldn't resist ordering a cheese course to share. It came with three cheeses, two different homemade crackers and a homemade onion jam. Accompanying our cheese was not the usual port, instead we were presented with an iced cider, a new drink for both Mr B and I and one which we both thoroughly enjoyed and agreed was an excellent pairing with cheese, one which we are going to get for our 'at home' cheese nights!
Feeling fit to burst, we somehow managed to squeeze in one more little treat. Accompanying our order of double espressos were four mini sticky toffee madeleines. They were just delightful and a great nod to Cartmel, the home of sticky toffee pudding.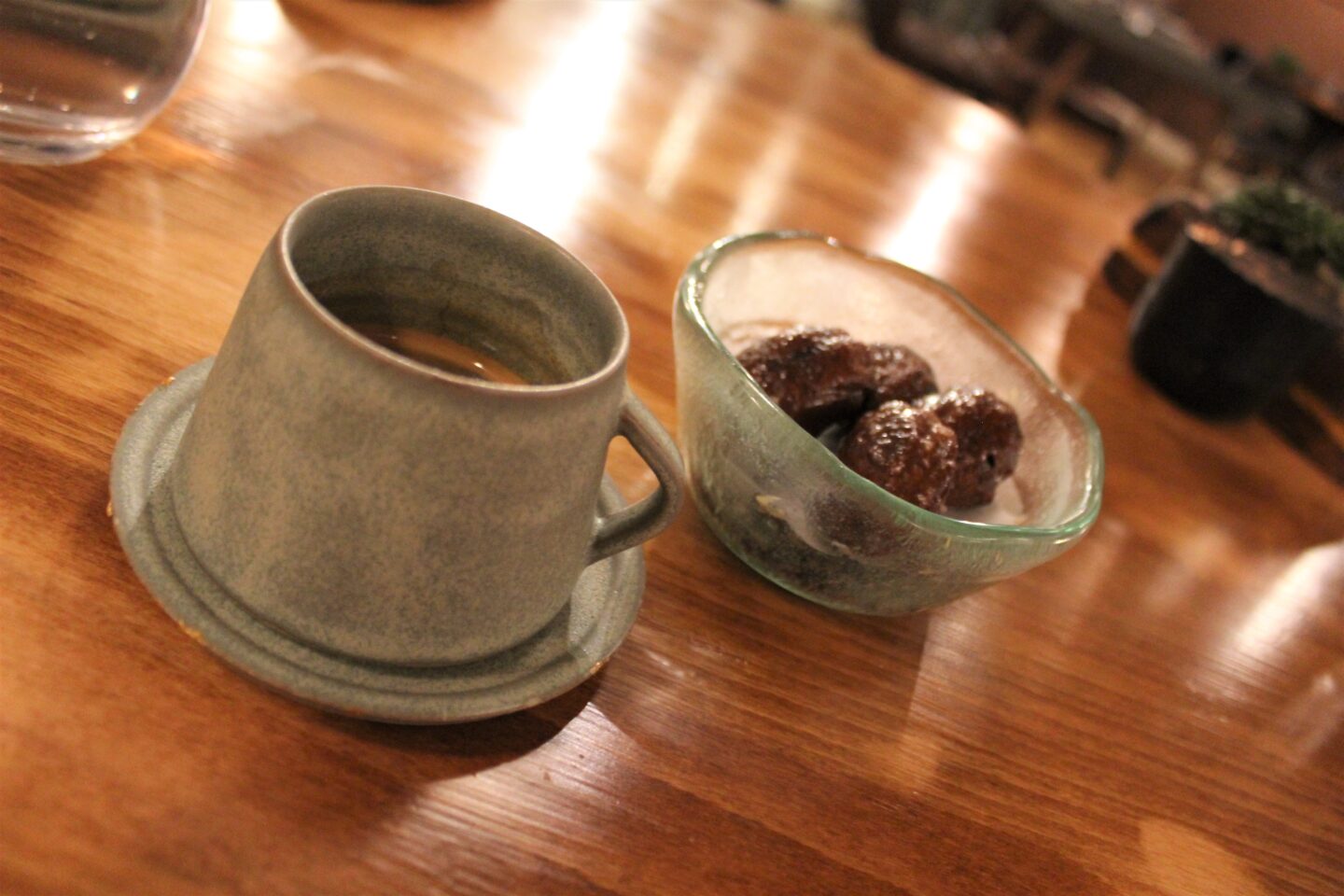 After an extremely good night's sleep we woke up and after enjoying a wonderful cup of tea headed off to Rogan & Co for breakfast. We found the staff at breakfast just as wonderful as they were the night before, relaxed, welcoming, friendly and attentive.
At Rogan & Co breakfast is a little different to the usual hotel breakfast as there is no menu. Instead it was described to us as a mini tasting menu – we were asked if that was ok with us, of course it was, but I do like that they ask.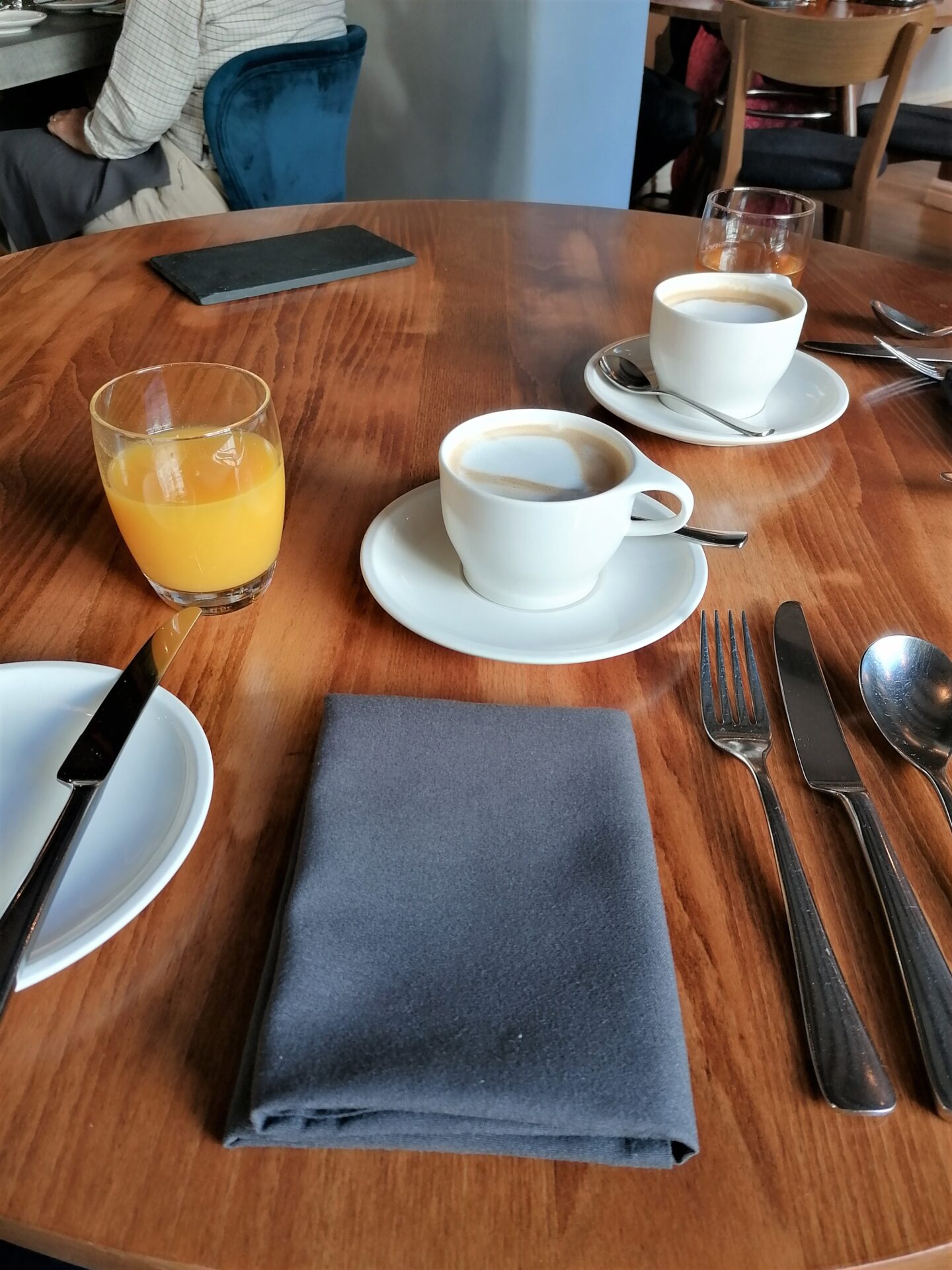 Sipping on our lovely lattes we were presented with our first lot of treats, an incredible creamy and delicious porridge with whisky and a caramelised top, like that which you get on a creme brulee and, yes, it did make the perfect crunch when cracked through!
Accompanying our porridge were homemade cinnamon buns, oh my goodness these were amazing, still warm with a crunchy outer and soft and fluffy inside and nice punch of cinnamon. Wish I could have taken a box of these home with me!
After demolishing those and whilst drinking our second latte we were presented with an array of breakfast items including field mushrooms with parsley butter, devilled eggs, smoked bacon, home-made baked beans and brioche toast from Kendal with salted butter. It was a breakfast feast, but it wasn't an overwhelming amount and the quality of each dish spoke for itself, each one delicious and exceptionally cooked.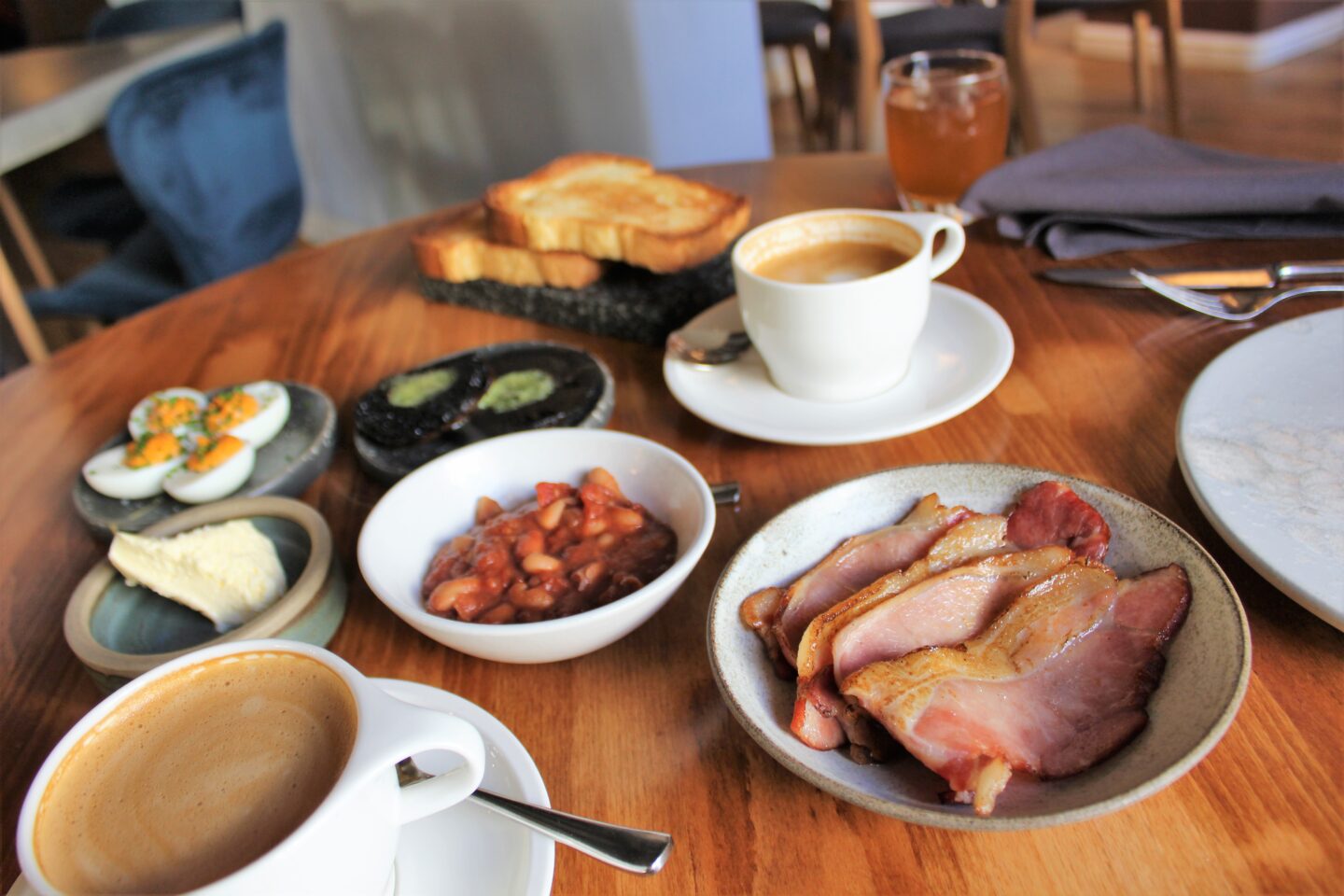 After a luxurious 24 hours it was time to head home, but not before popping to some of the delightful independent shops and stocking up on some fantastic cheese, sticky toffee pudding and locally brewed beers.