Whatley Manor: Five-star traditional country house hotel and spa
Restaurant: Three AA Rosette and one Michelin star
Walking into the grand courtyard of Whatley Manor, you can't help but be impressed. The beautiful wisteria and perfectly manicured grounds are the most beautiful setting for this stunning country manor.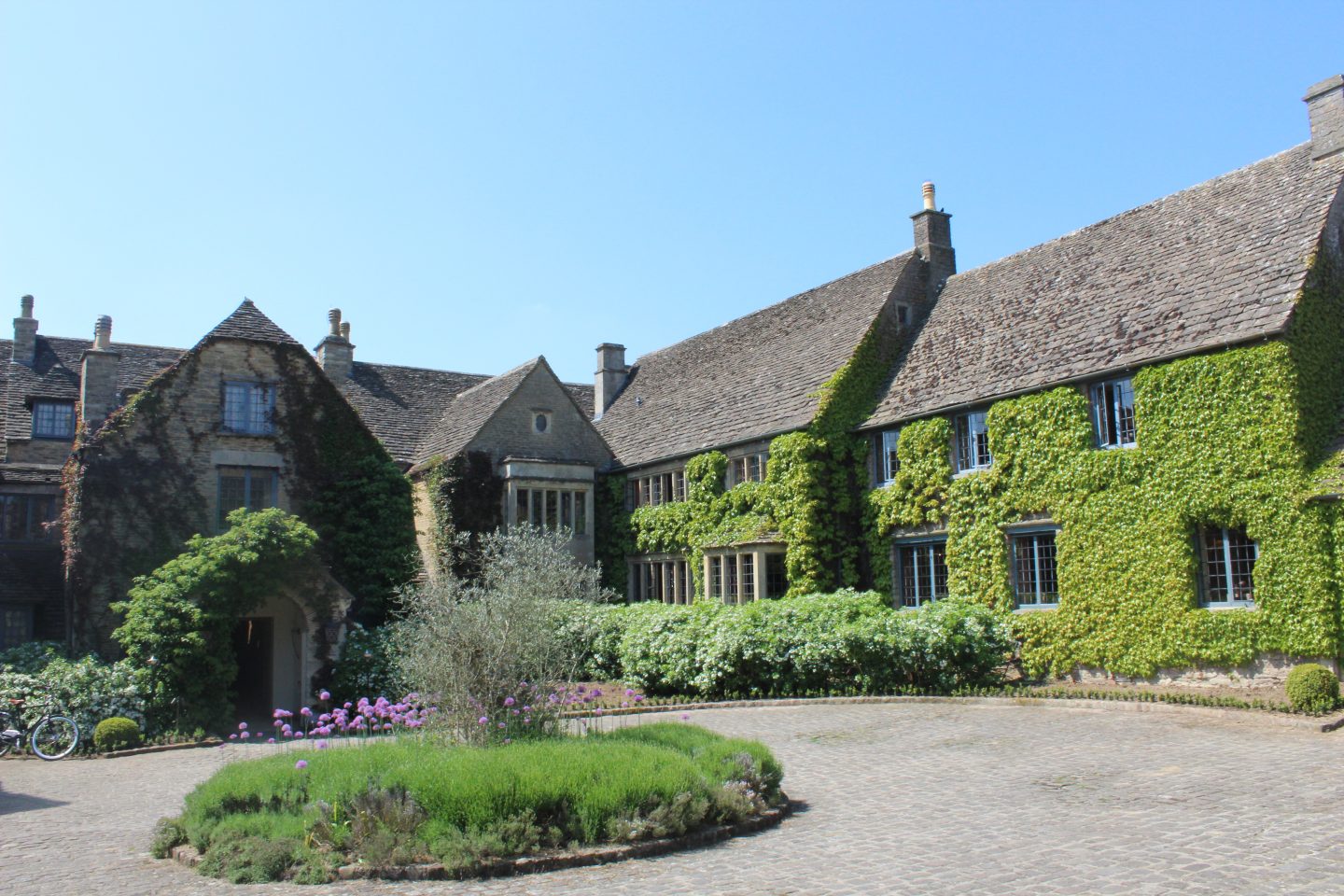 After a long drive from Nottingham to the Cotswolds, walking into this hotel was like stepping into an oasis filled with luxury and relaxation. The staff, who are all so friendly, will happily do anything for you to make your stay more comfortable and it really came across to us that they genuinely cared about their guests.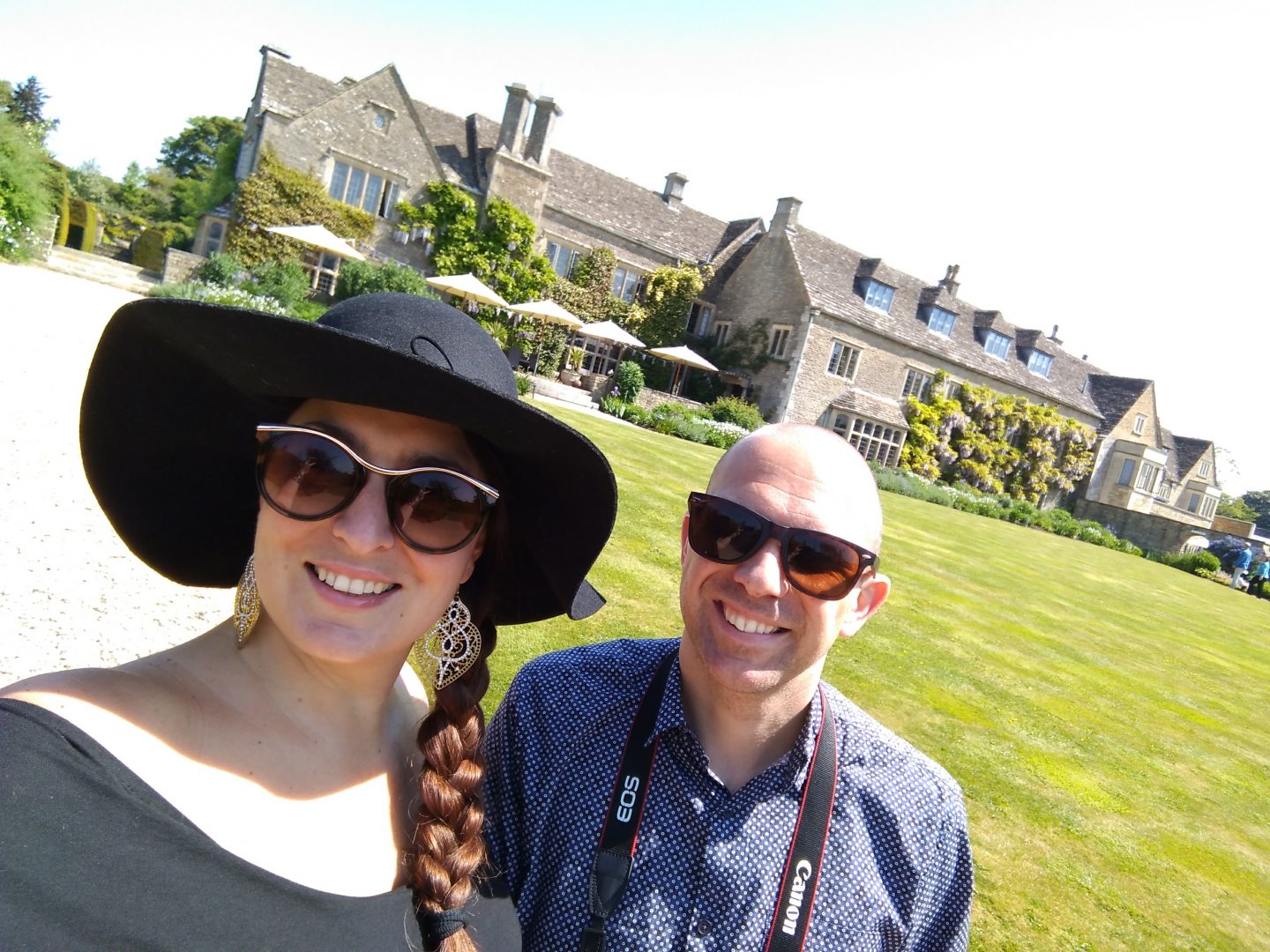 To make the most of the beautiful weather we first chose to take a walk around the grounds. The hotel staff even provide you with a map of the grounds and walked us to the best starting place to ensure we didn't miss out on any of the hidden spots.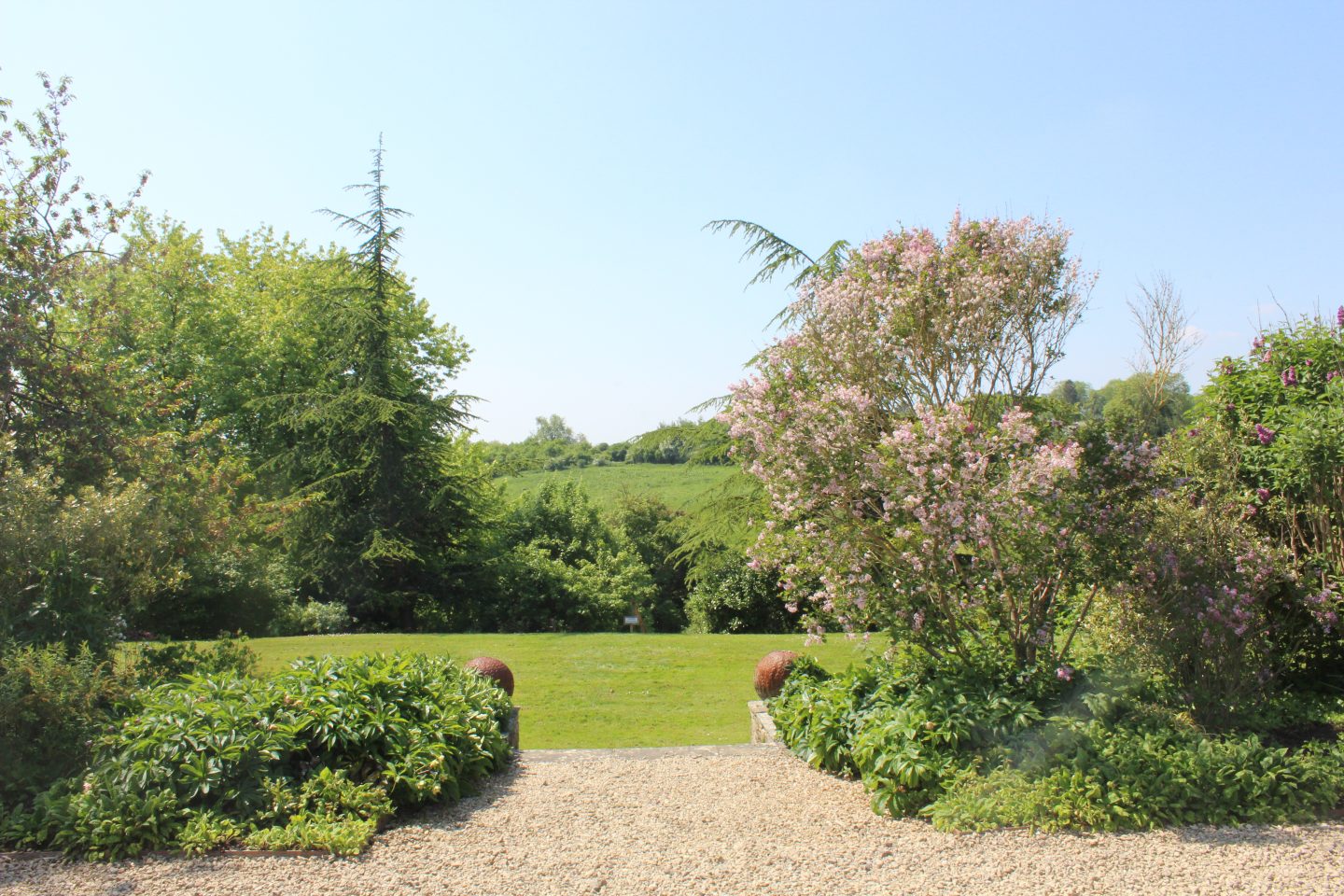 I don't know how they manage to keep the grounds so pristine. The grass was mowed to perfection, the flowers were bright and in bloom and there wasn't a hedge in sight that wasn't pruned to perfection.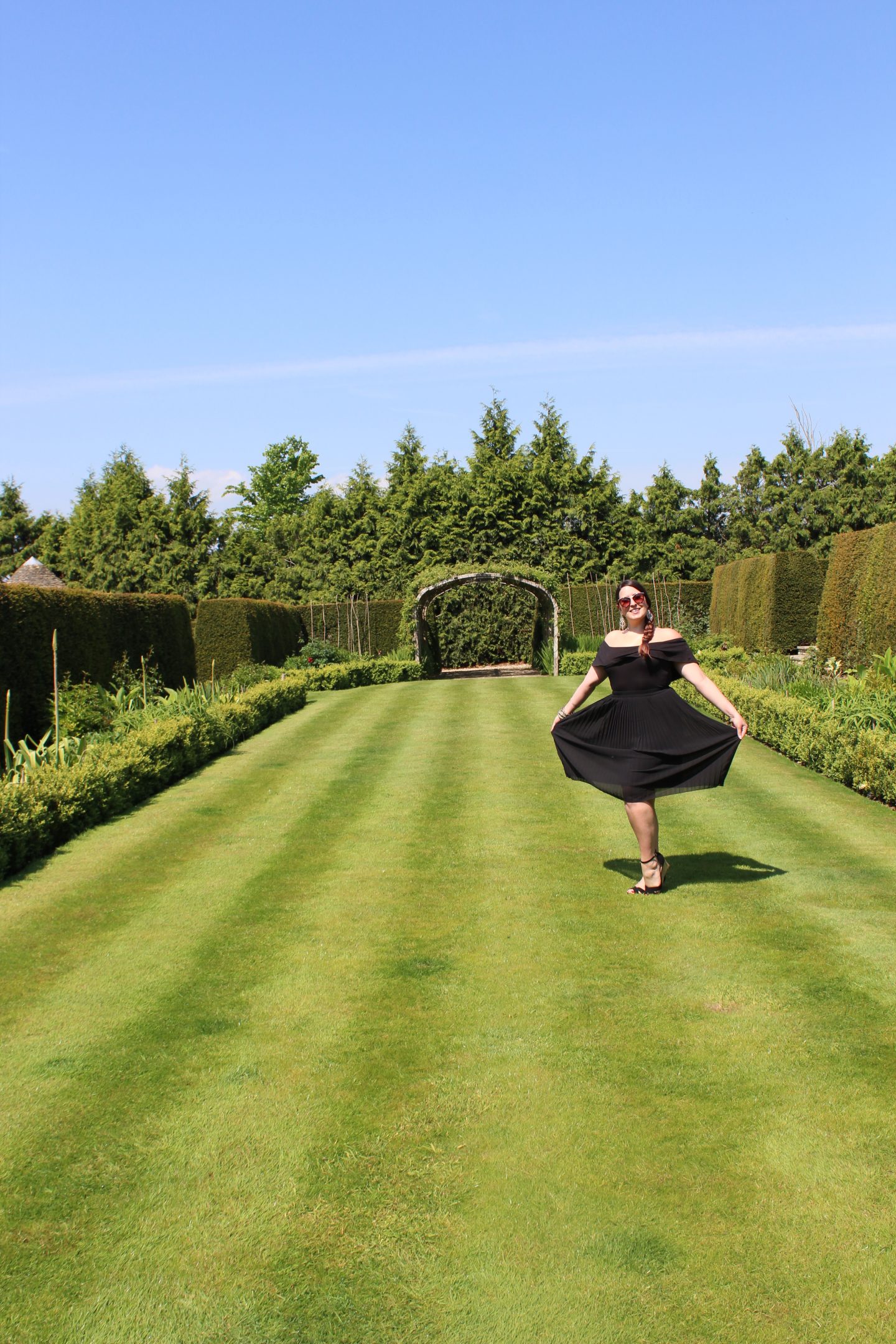 Just when we thought we had finished Mr B had a look at the map and realised there was another hidden garden we had yet to stumble across.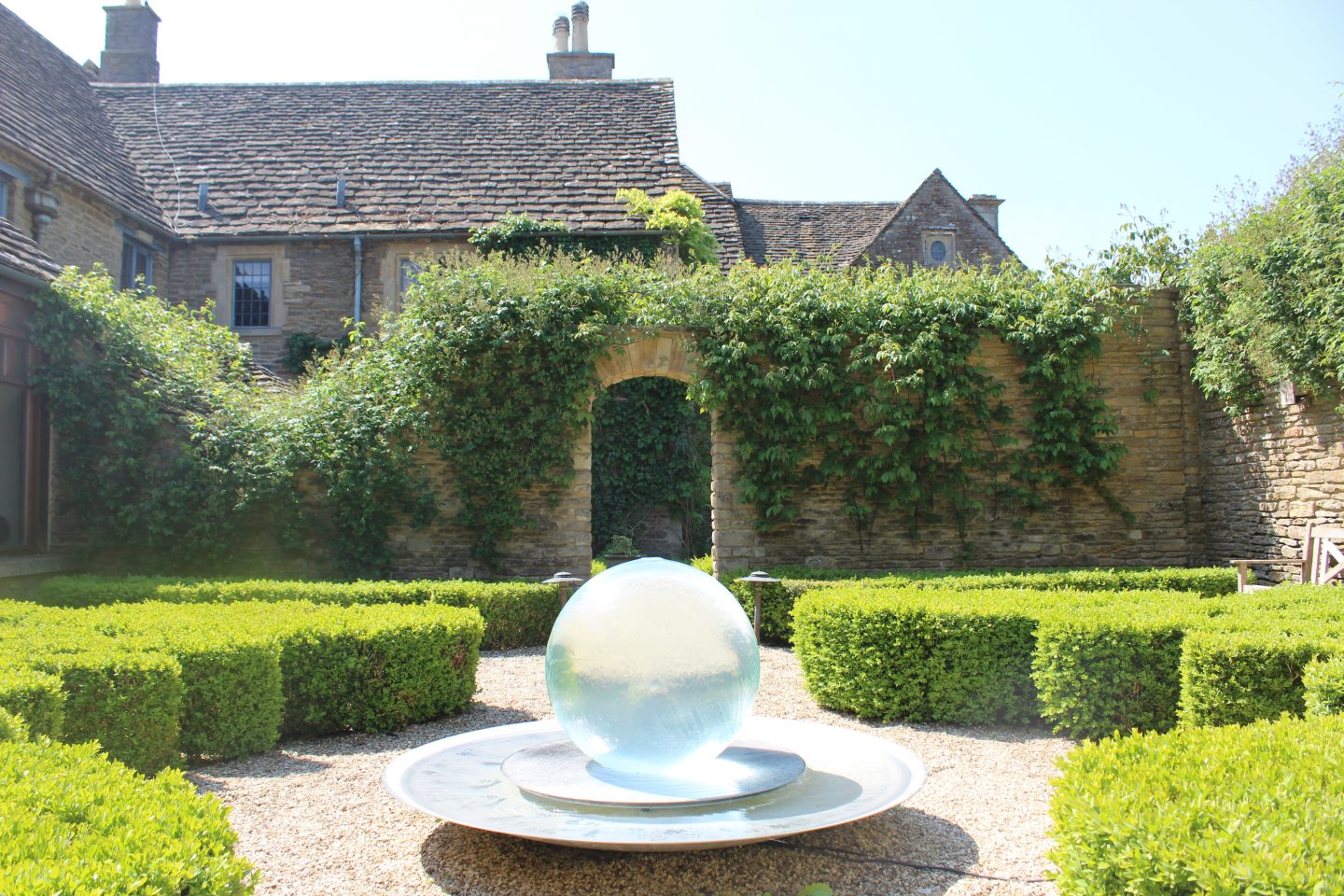 After our gentle stroll around the grounds it was time for some pure relaxation in the form of the hotel's spa. Not just a 'regular' hotel spa, Whatley's spa has an indoor/outdoor hydrotherapy pool. I loved that you could swim from indoors to outdoors without having to climb out of the pool!
It also has a salt scrub experience with body scrub which is made by the hotel spa staff. It smelt of coconut and aromatherapy oils and reminded me of holidays. It also has a tepidarium, which is the perfect room for relaxing in. The beds are heated so once you lie down it is a challenge not to fall into a blissful slumber.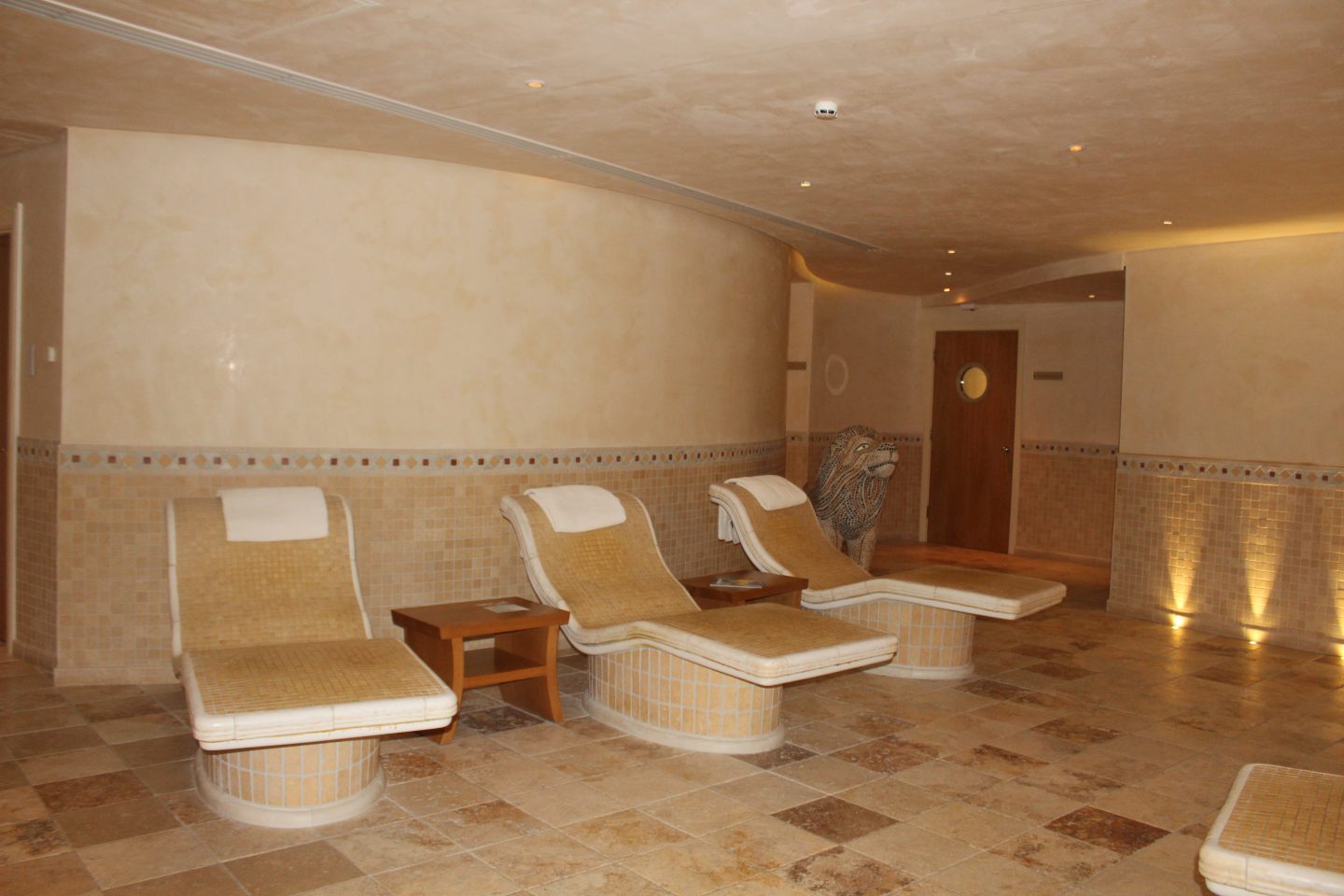 There are also several aromatherapy rooms including  a Calidarium, Steam Grotto, Laconium and Sauna.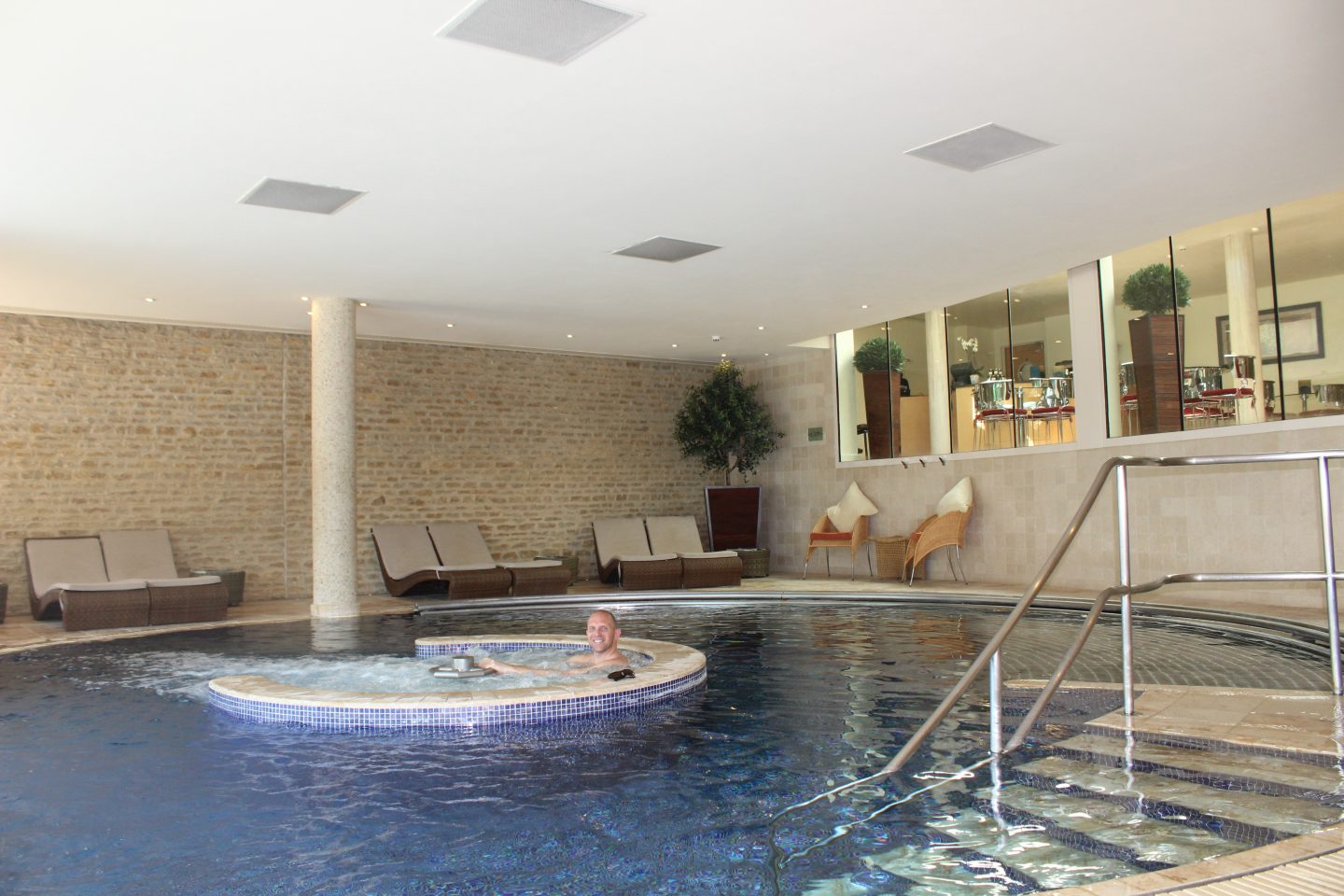 But the jewel in the crown for me was my heavenly 60-minute Recharge treatment. After recently returning from holiday and suffering the 'holiday blues' (that's definitely a thing), I chose this treatment as it claims to 'recharge your body and mind with the antioxidant benefits of pure Vitamin C'. It began with a relaxing back treatment that flows into a facial to brighten the skin and included a scalp and foot massage leaving me feeling totally relaxed. It was 60 minutes of utter bliss!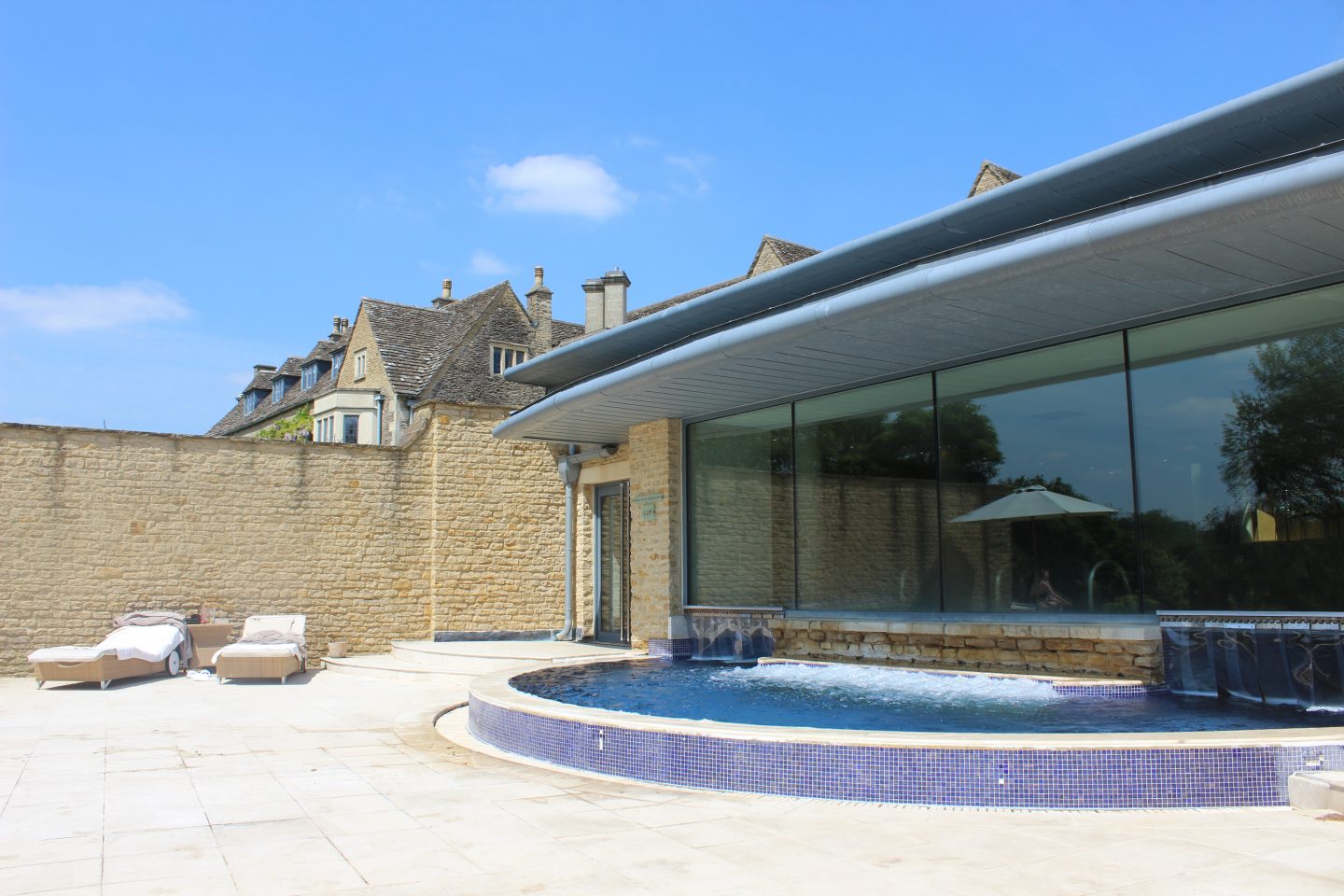 My treatment took place inside the Natura Bissé Bubble which has 99.995% pure oxygen. Apparently it helps the lovely products soak into your skin six times more than normal. You can currently upgrade your treatment to the bubble for just £10 . . . who could resist! I think it made a difference and I would definitely have a treatment in the bubble again.
Now onto our room . . . the hotel has 23 in total and we stayed in one of the suites, which was simply stunning. As we walked into the entrance the bathroom was on our right . . . it was framed with light woods and had a fabulous bath.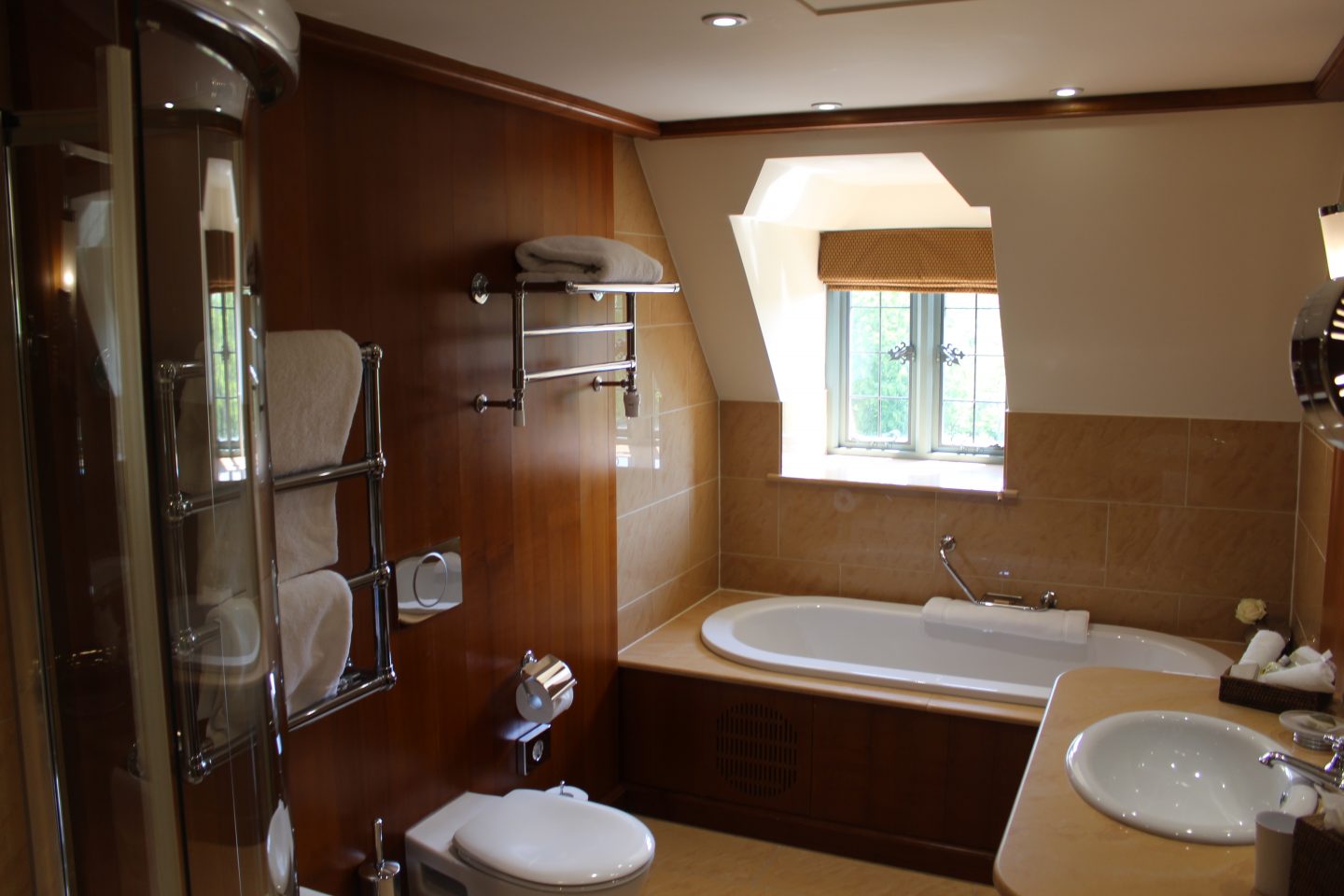 There was a lovely selection of L'Occitane toiletries which smelt lovely and were refreshed for us during turn-down service.
Walking along our corridor (yes I did say corridor) and through the double doors was a lounge and study area, which was huge and beautiful.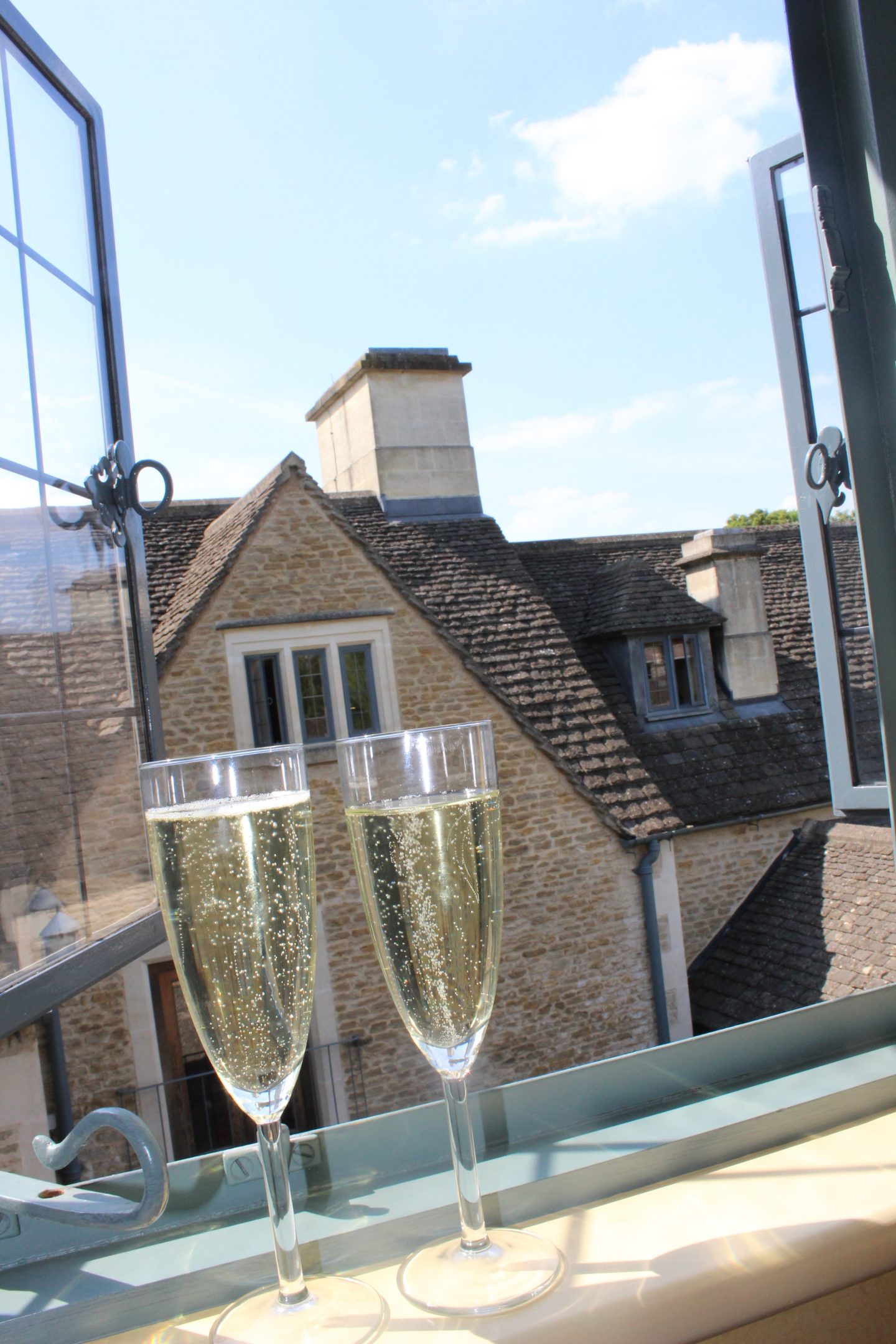 Decorated with mustard and rich red colours, the room contained a desk and chair, two chaise lounges, a Bang & Olufsen television hidden away in a cabinet, tea and coffee-making facilities in the form of a Dulait pod machine and a delicious bar of Whatley Manor milk chocolate.
Onto the bedroom . . . it was flooded with natural light and had beautiful views over the hotel courtyard and grounds. The beautiful bed was a dream to sleep in . . . so soft and comfortable.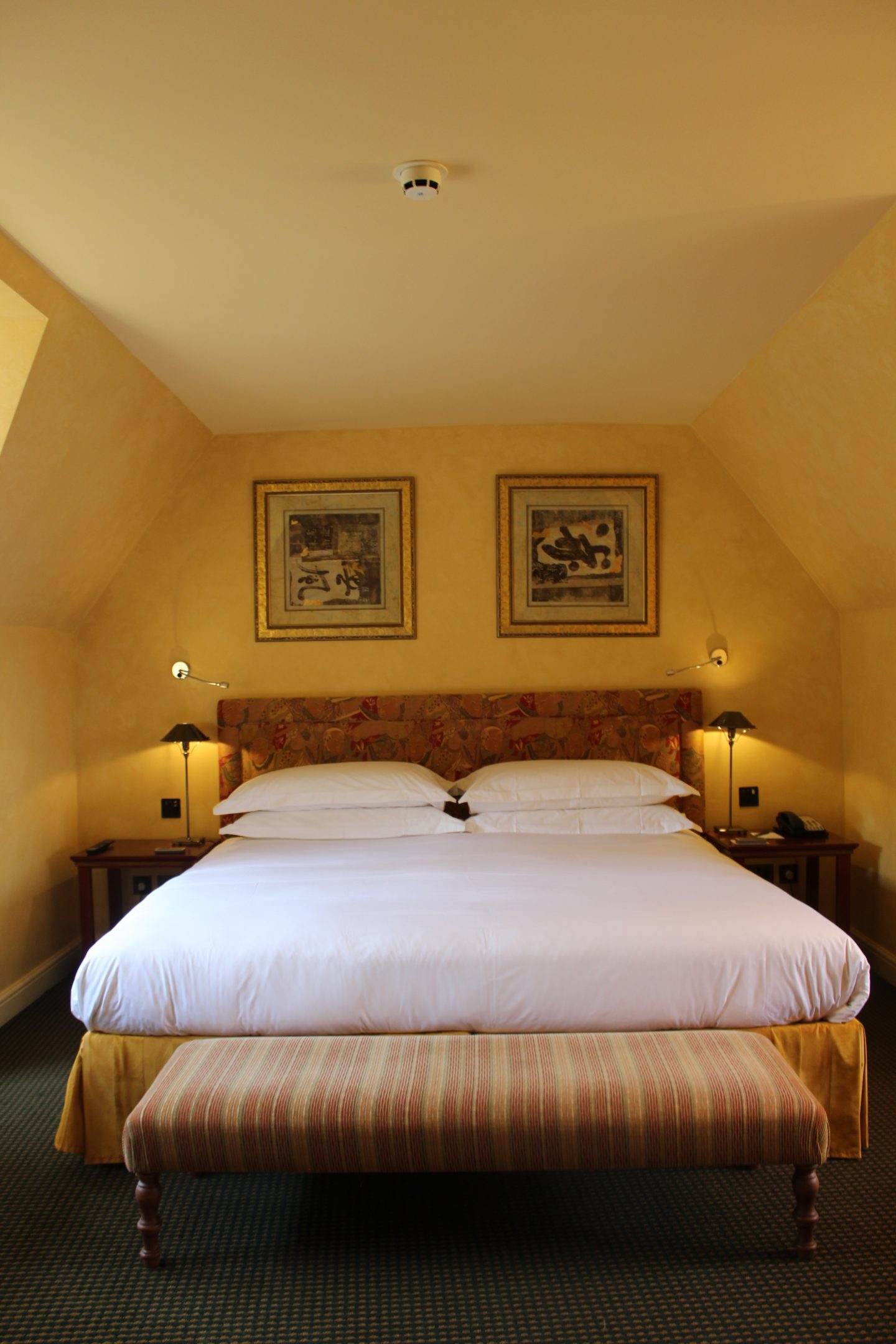 There was also plenty of seating in the room, where there was another Bang & Olufsen television and a remote which controlled all the lights. When Mr B was first figuring out how to use it, it was like a disco in our room!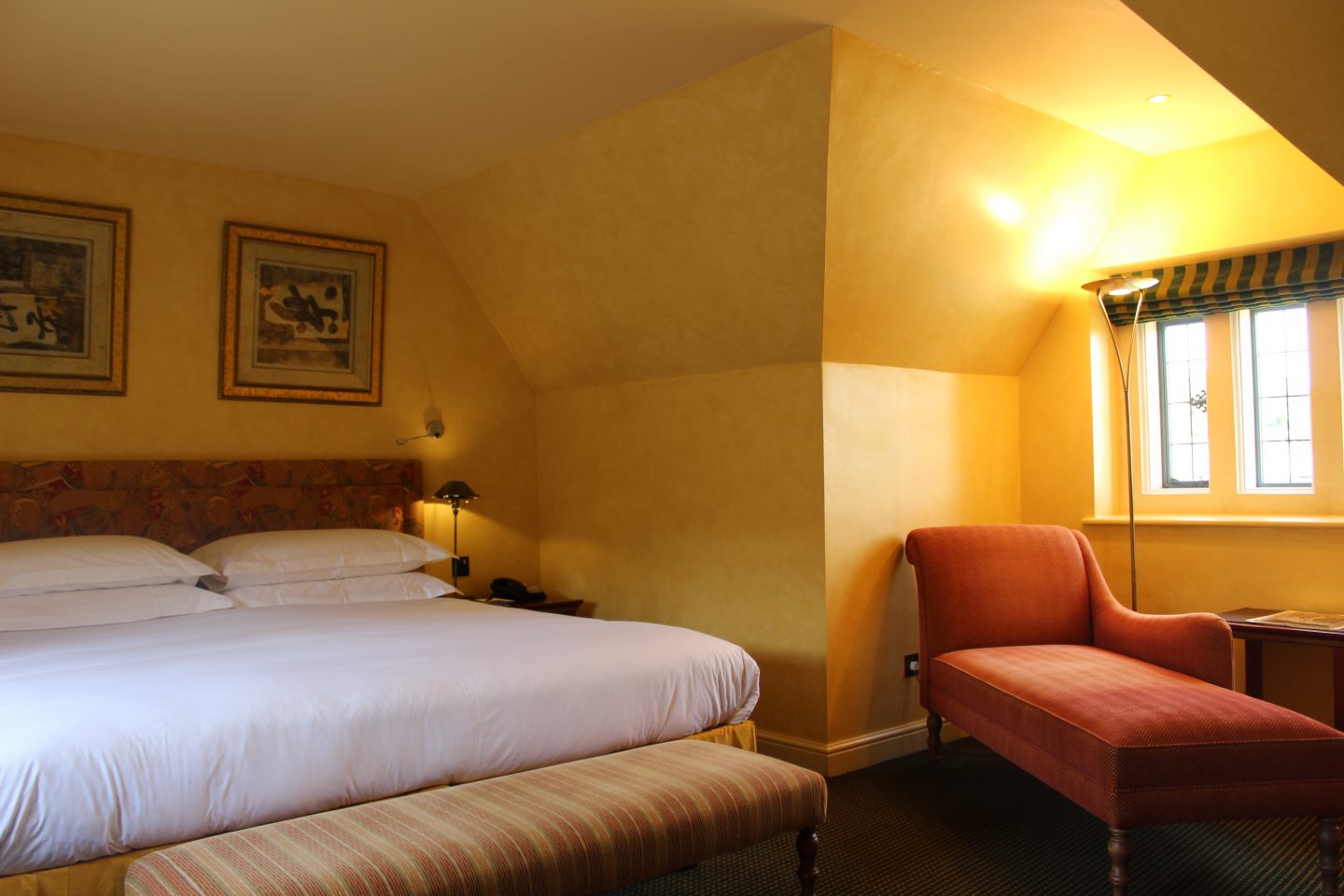 Another extra offered by Whatley, which I loved, was a morning tea tray delivered to your room along with a newspaper of your choice. It was so nice to enjoy a beautiful latte (with a few sweet treats) and relax in bed before getting up and heading down to breakfast.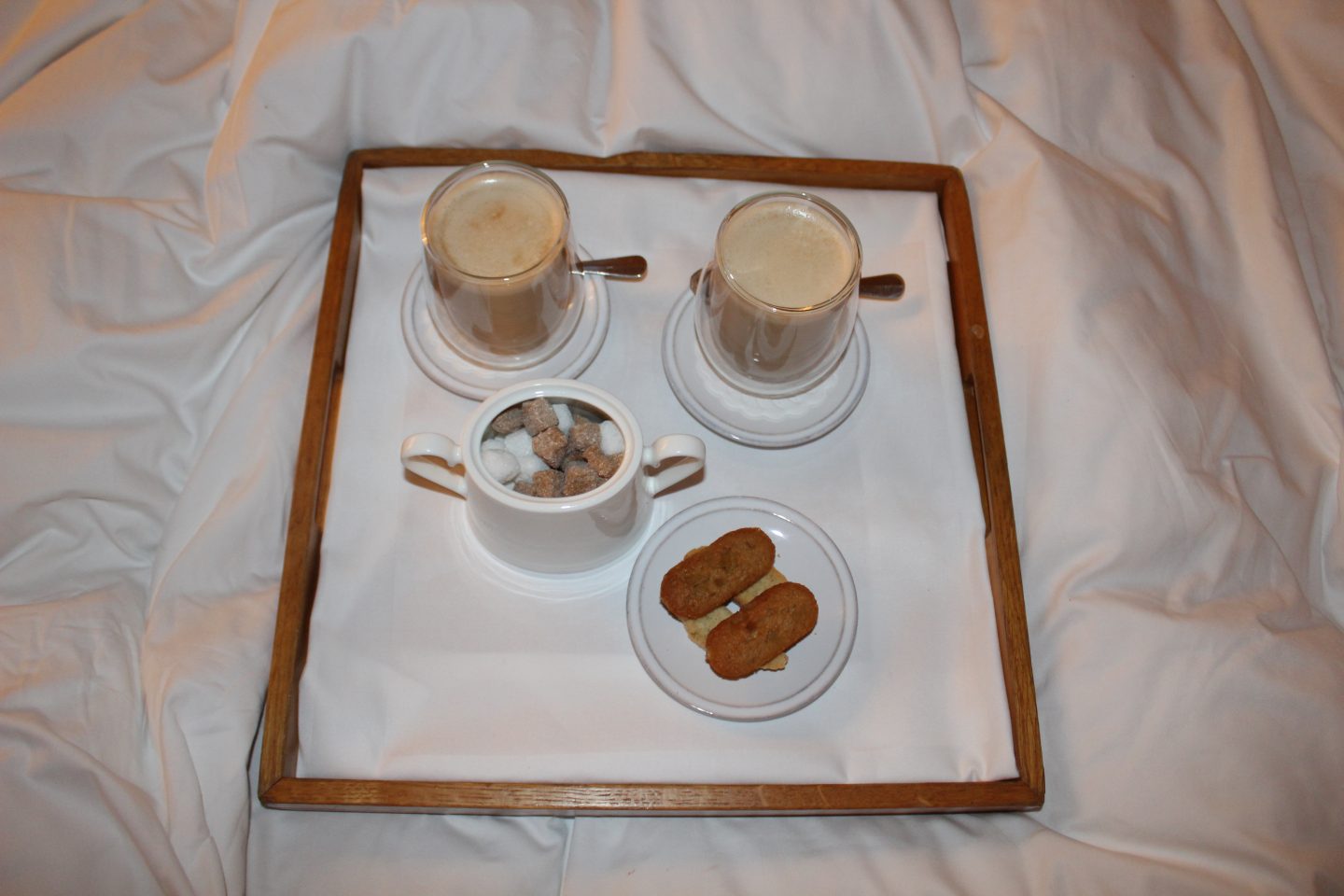 If you are staying at Whatley Manor get there as early as you can and leave as late as you can. The staff will welcome you at any time and it would be such a shame not to take in the magnificent grounds or enjoy the beautiful spa.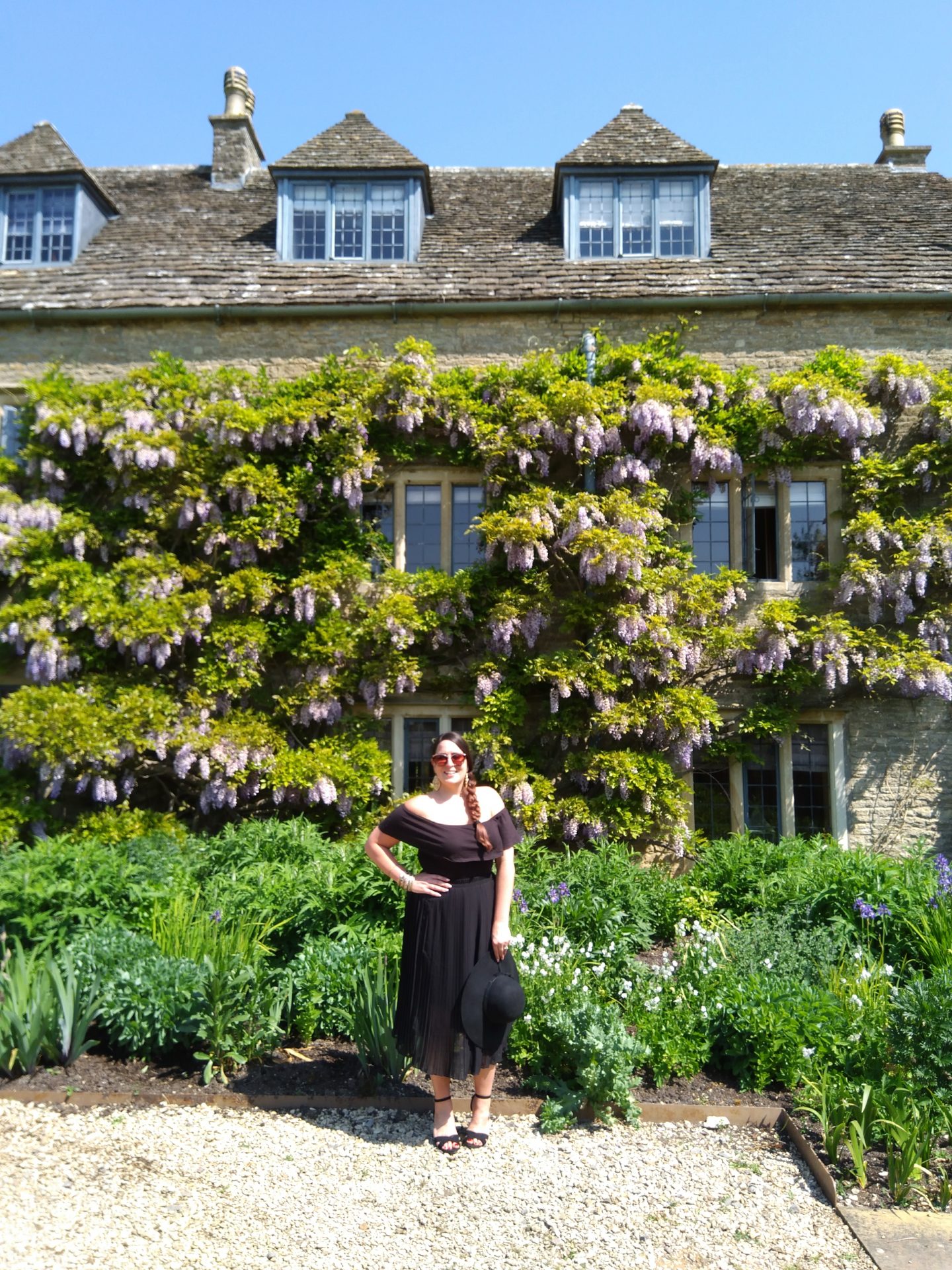 Read the second part of my review which is all about the about the food we enjoyed, including a phenomenal Michelin star 12-course tasting menu.
Easton Grey, Malmesbury SN16 0RB
01666 822888