It's not very often we have visited a hotel when it has just undergone a huge transformation and everything still feels still shiny and new, but that was the case with our recent visit to The Springs Resort & Golf Club.
We had two nights and to make our stay even more fabulous the weather during our visit was beautiful! We were staying in one of the hotel lodges, a deluxe king room with terrace.
The lodges are quite unique and had the feeling of staying in a hotel room, however, we had our own lovely terrace to sit out on and they are about a 30-second walk from the hotel.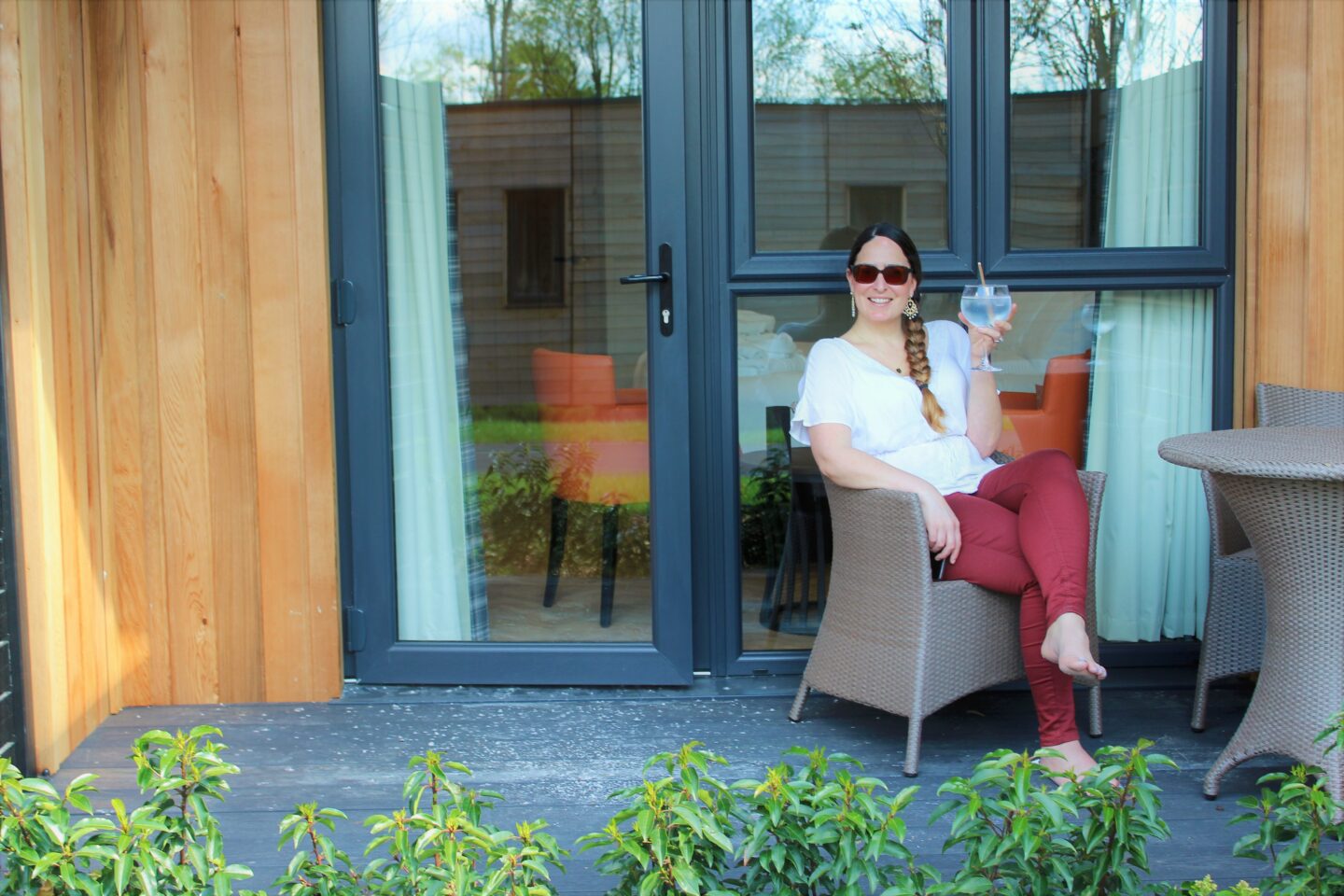 There is a small entrance hall, perfect for muddy boots and golf shoes, and then you walk into the open-plan bedroom. It has a large, very comfy bed with seating area.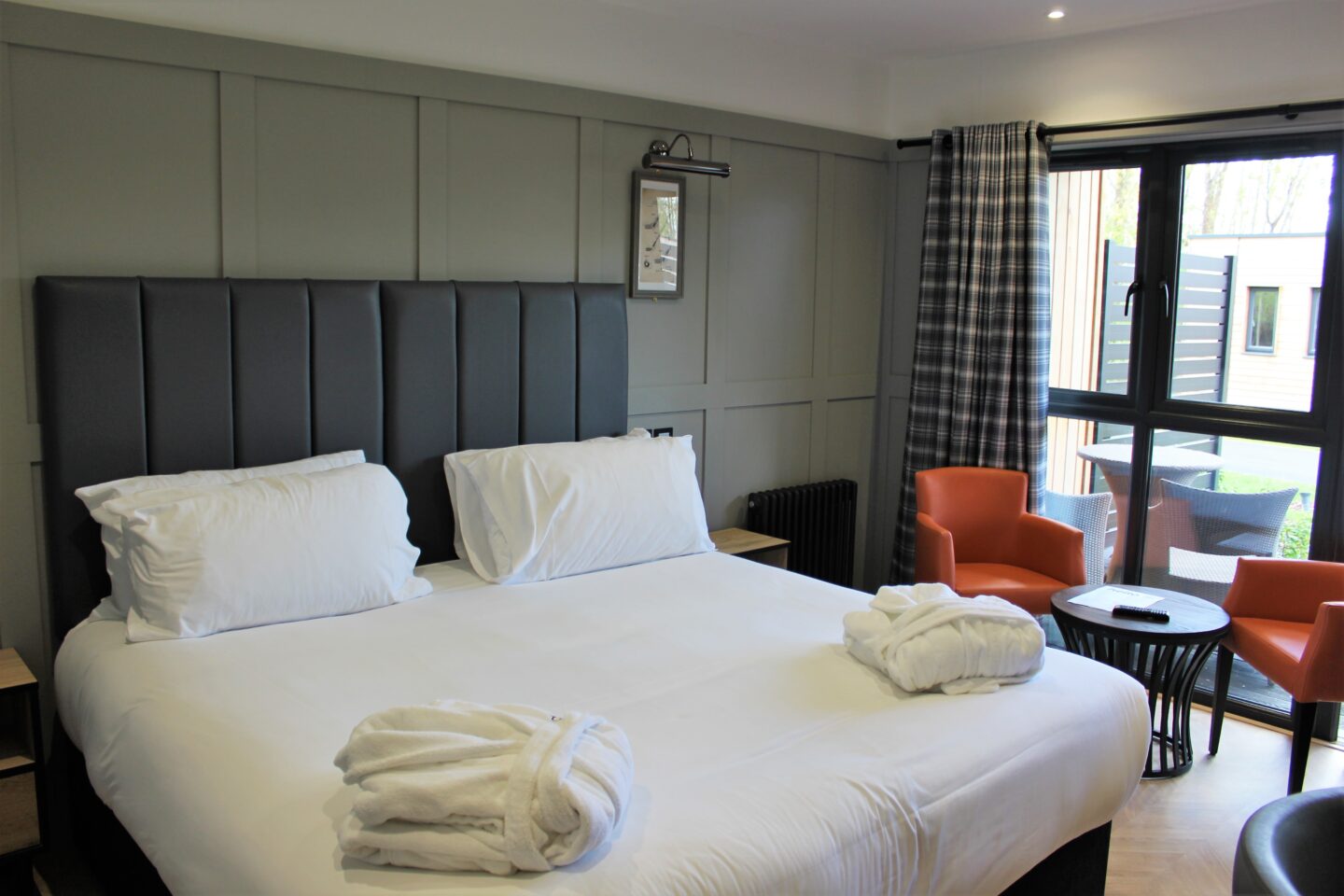 There are tea and coffee making facilities which include a Nespresso Vertuo coffee machine.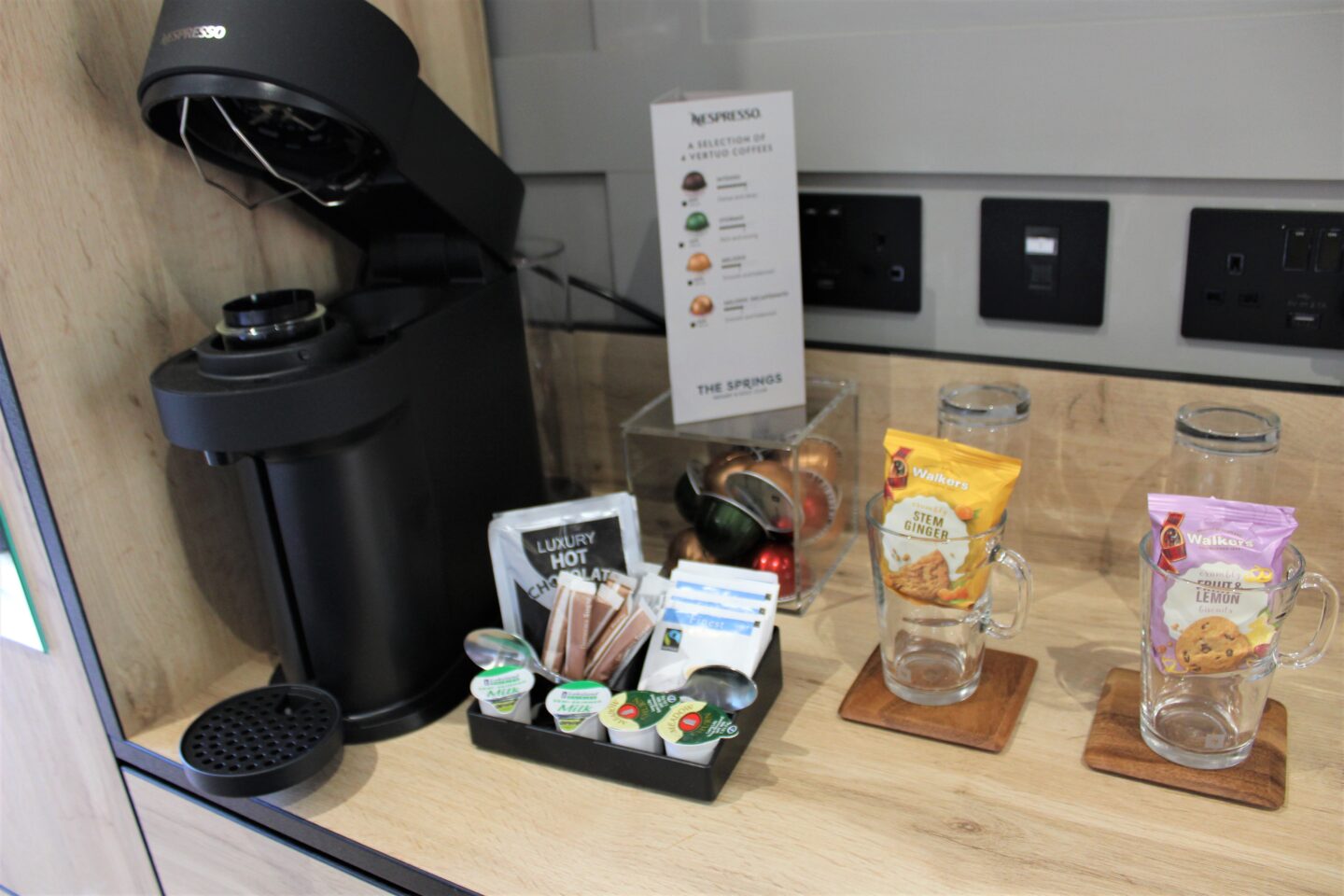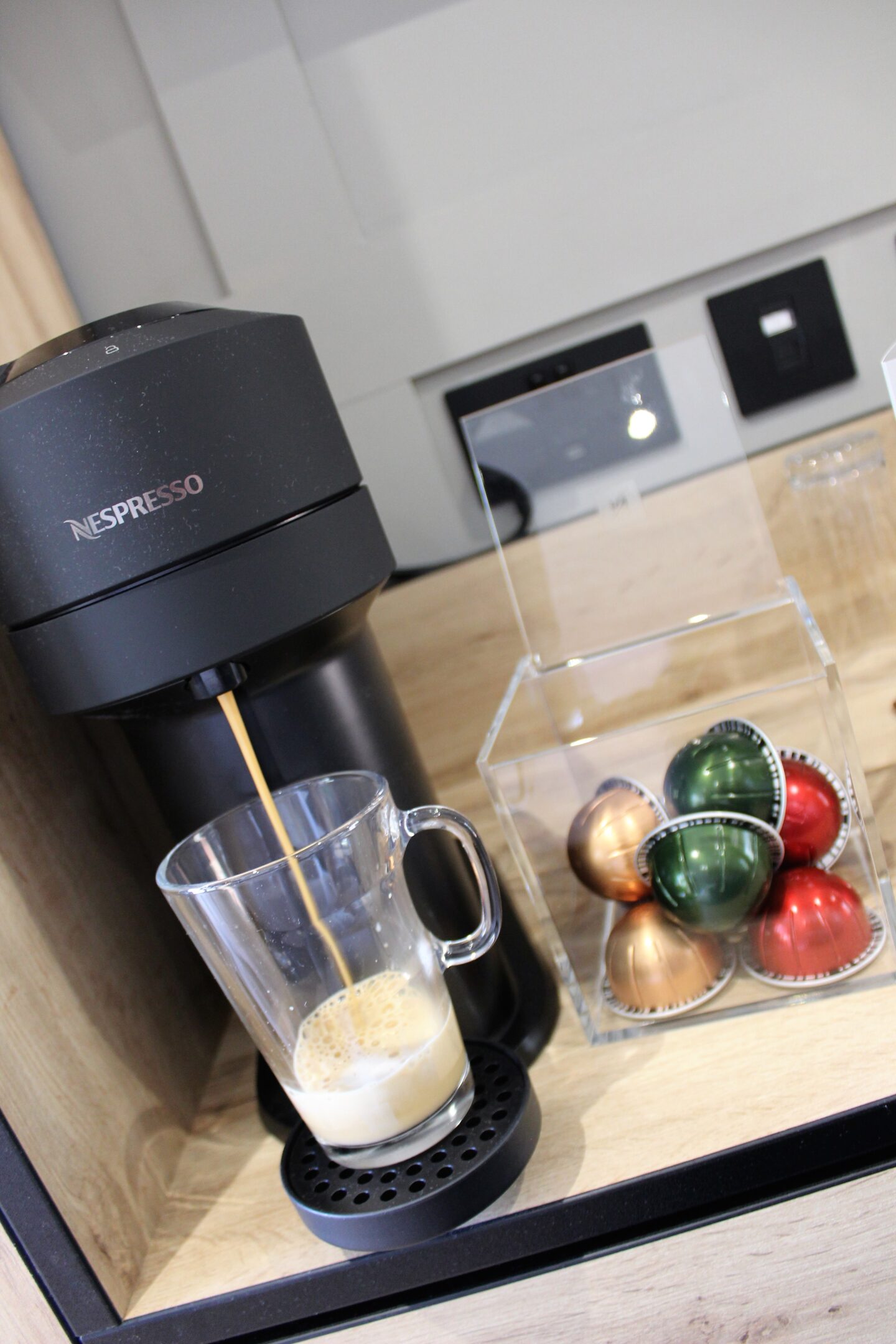 The bathroom has a large rainforest shower and toiletries are also provided, although I would have liked to see a body lotion included. The towels were lovely and fluffy along with the robes.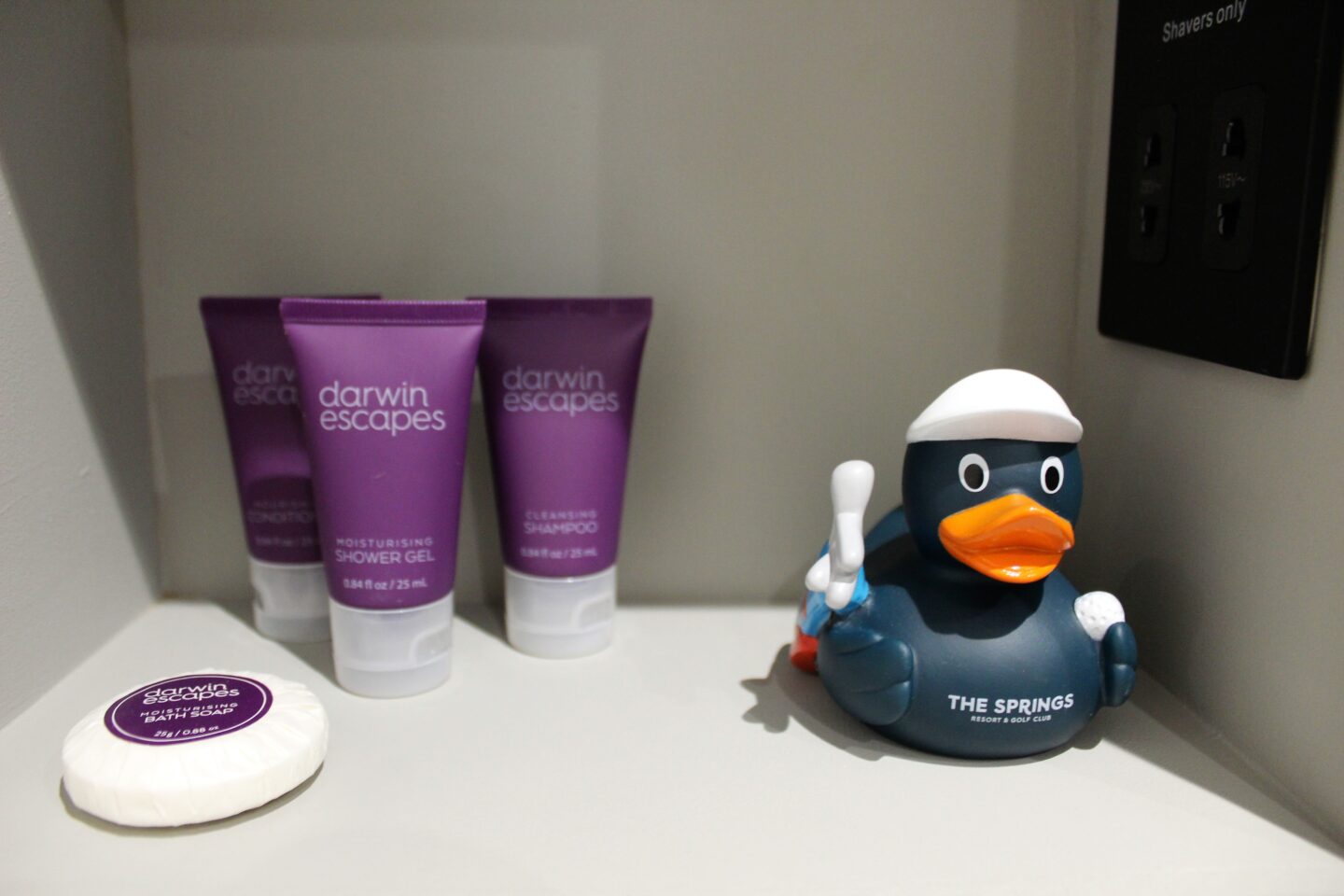 My favourite part of the lodge, especially for us during our stay, were the sliding glass doors which led to our private decking area, complete with table and chairs.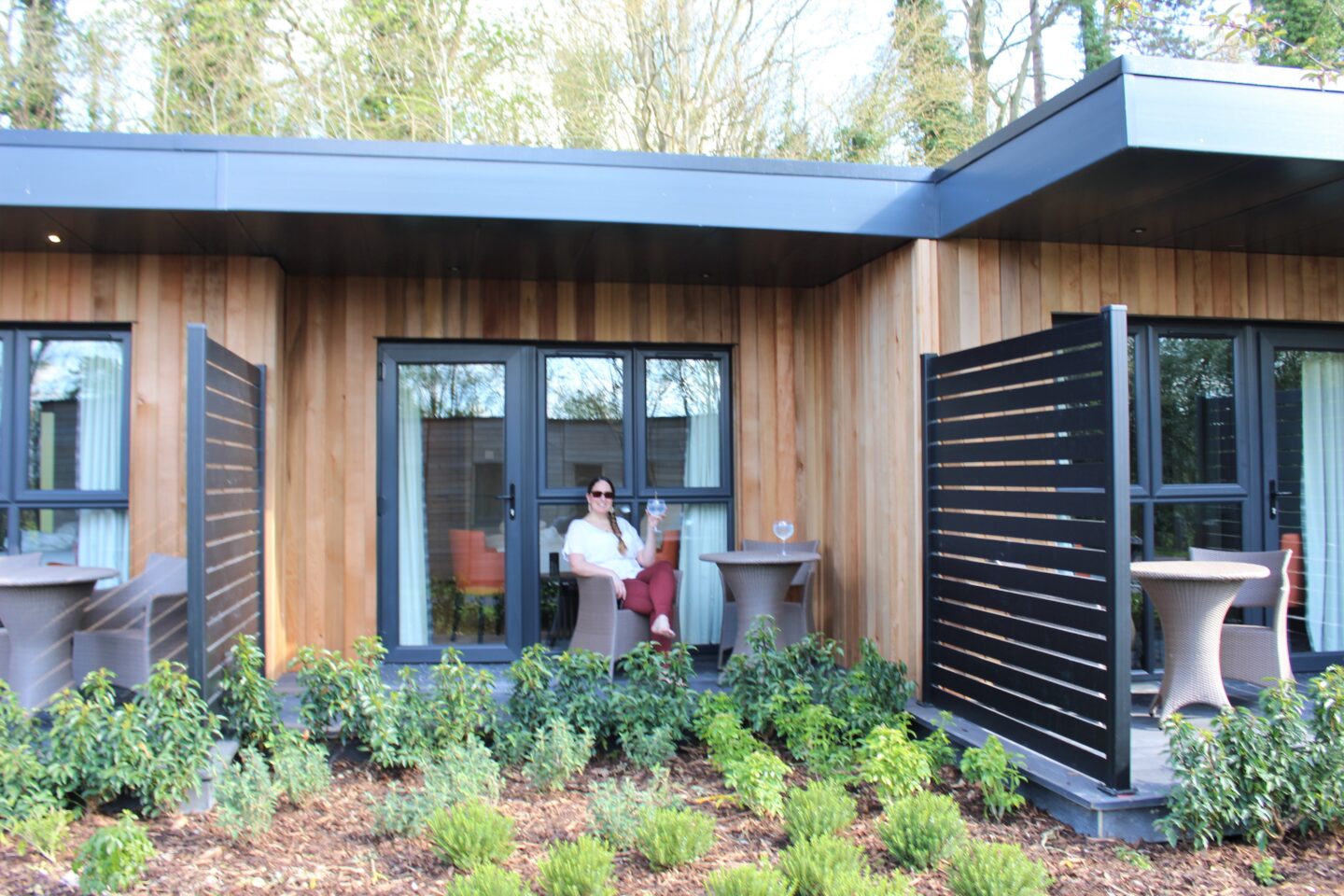 The highlight of a visit to The Springs (for Mr B) is the hotel's stunning 133-acre golf course running alongside the River Thames. This perfectly maintained par 72 golf course had Mr B in his element enjoying a round in the bank holiday sun. He only had positive things to say about the course.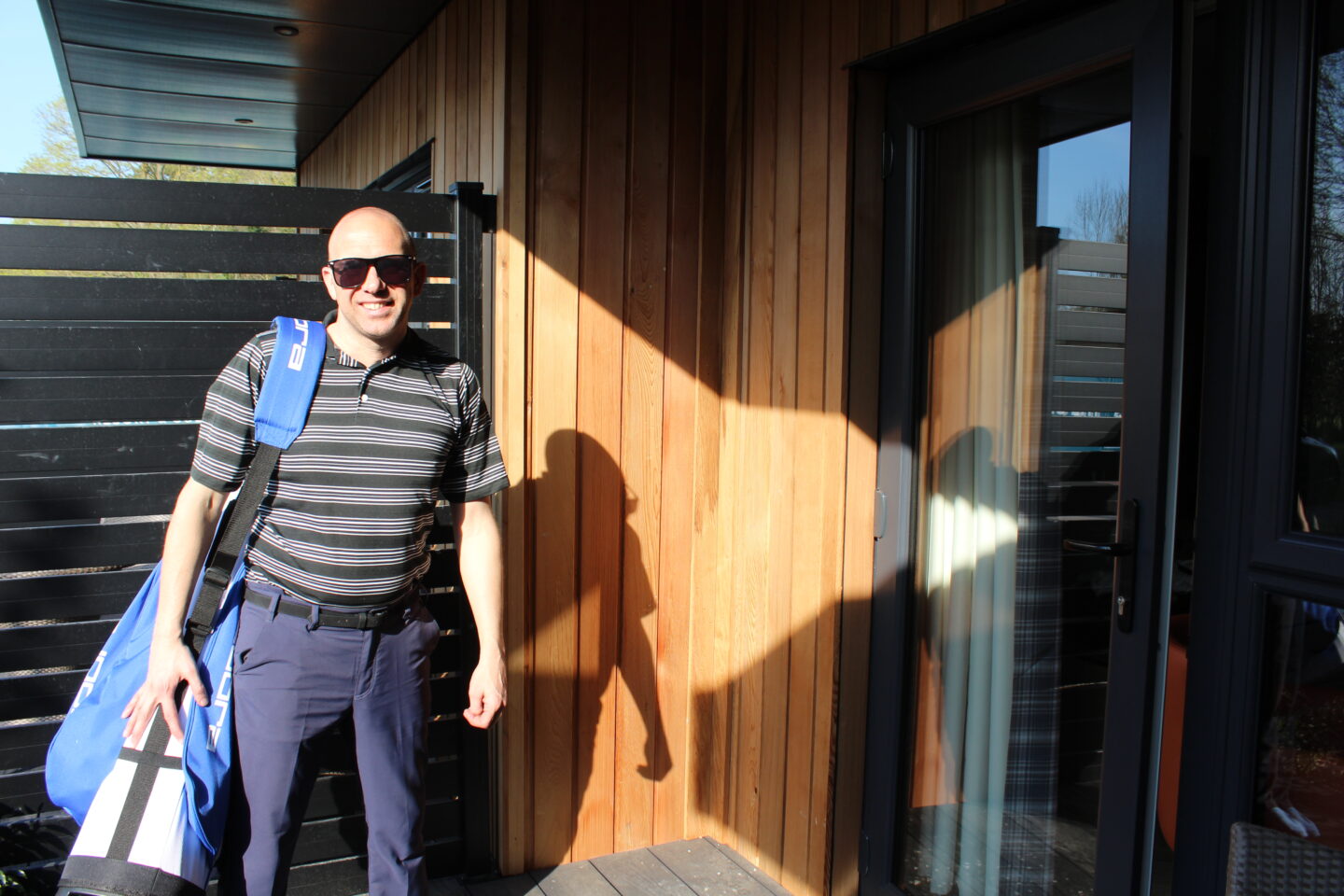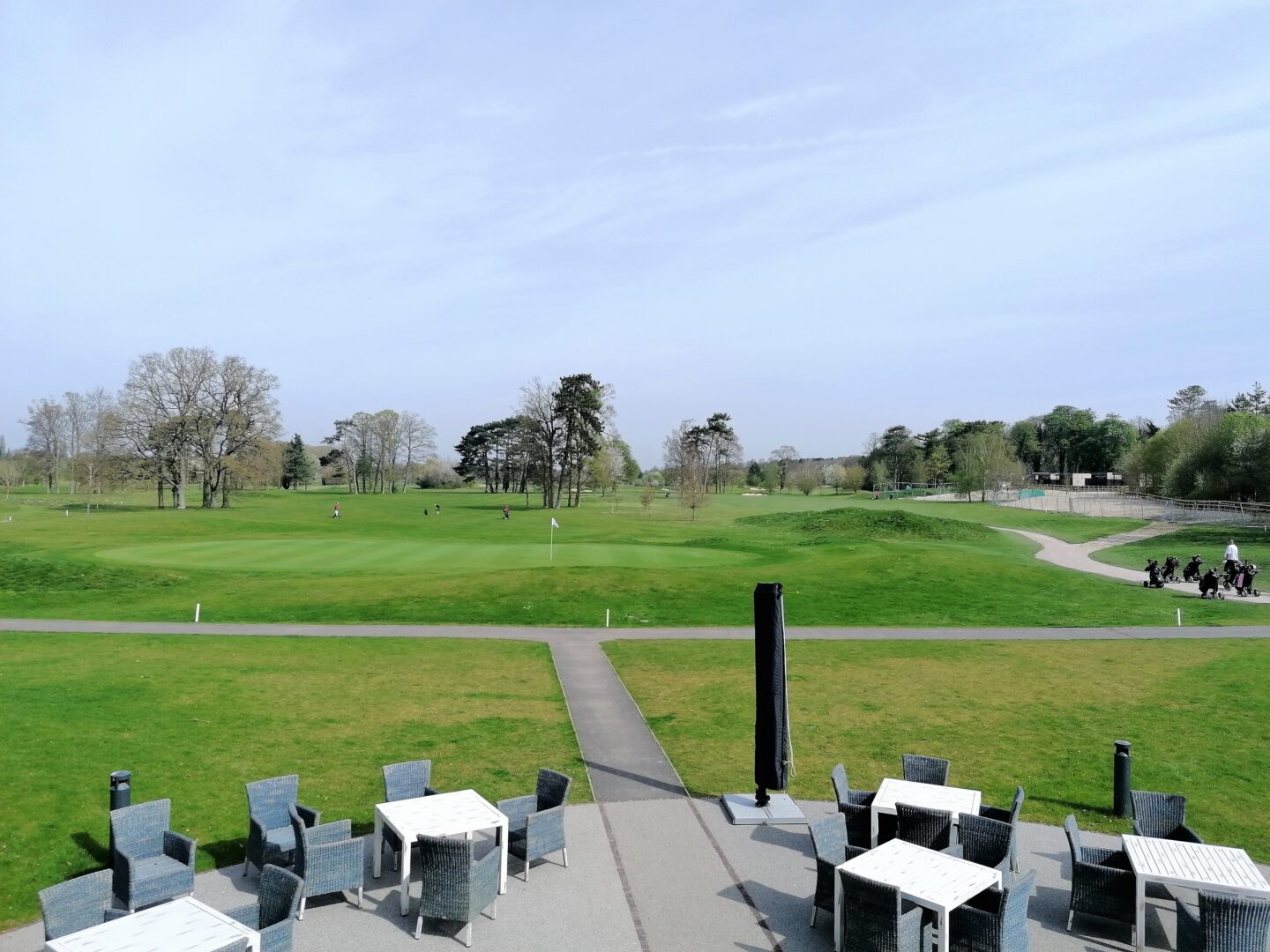 But whilst he was enjoying the golf I was in my element in the hotel's newly-built 1893 Spa, where I enjoyed the ultimate spa experience. I honestly can't remember the last time I felt so utterly relaxed and pampered.
The spa felt new and luxurious and in my opinion was designed and decorated with no expense spared. After filling out my treatment card in the lovely reception, I was given my robe and slippers and shown around the facilities. Only a matter of minutes after getting changed and settling down onto one of the plush loungers by the pool, I was brought a jug of ice water.
The hour I had relaxing by the pool with its built-in jets and underwater seats flew by, even with a quick seven minutes in the sauna (I couldn't manage any longer than that!).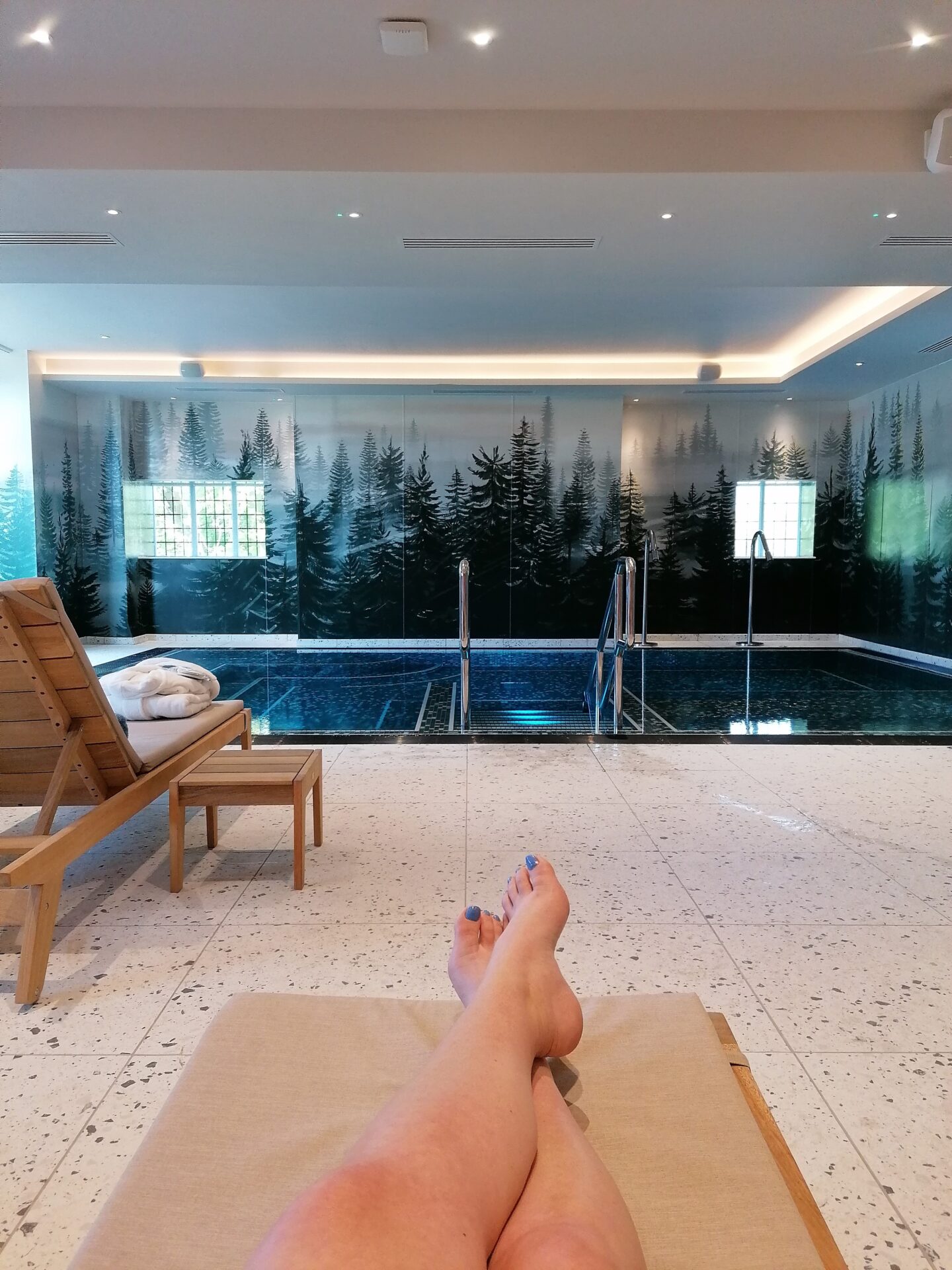 My large private treatment room smelt lovely as I walked in, and with the relaxing music, low lighting and my amazing therapist I already knew my one-hour full body aromatherapy massage was going to be a real treat.
My massage was utter heaven and after my hour of bliss my lovely therapist met me outside and took me to the relaxation room for me to further relax as long as I desired.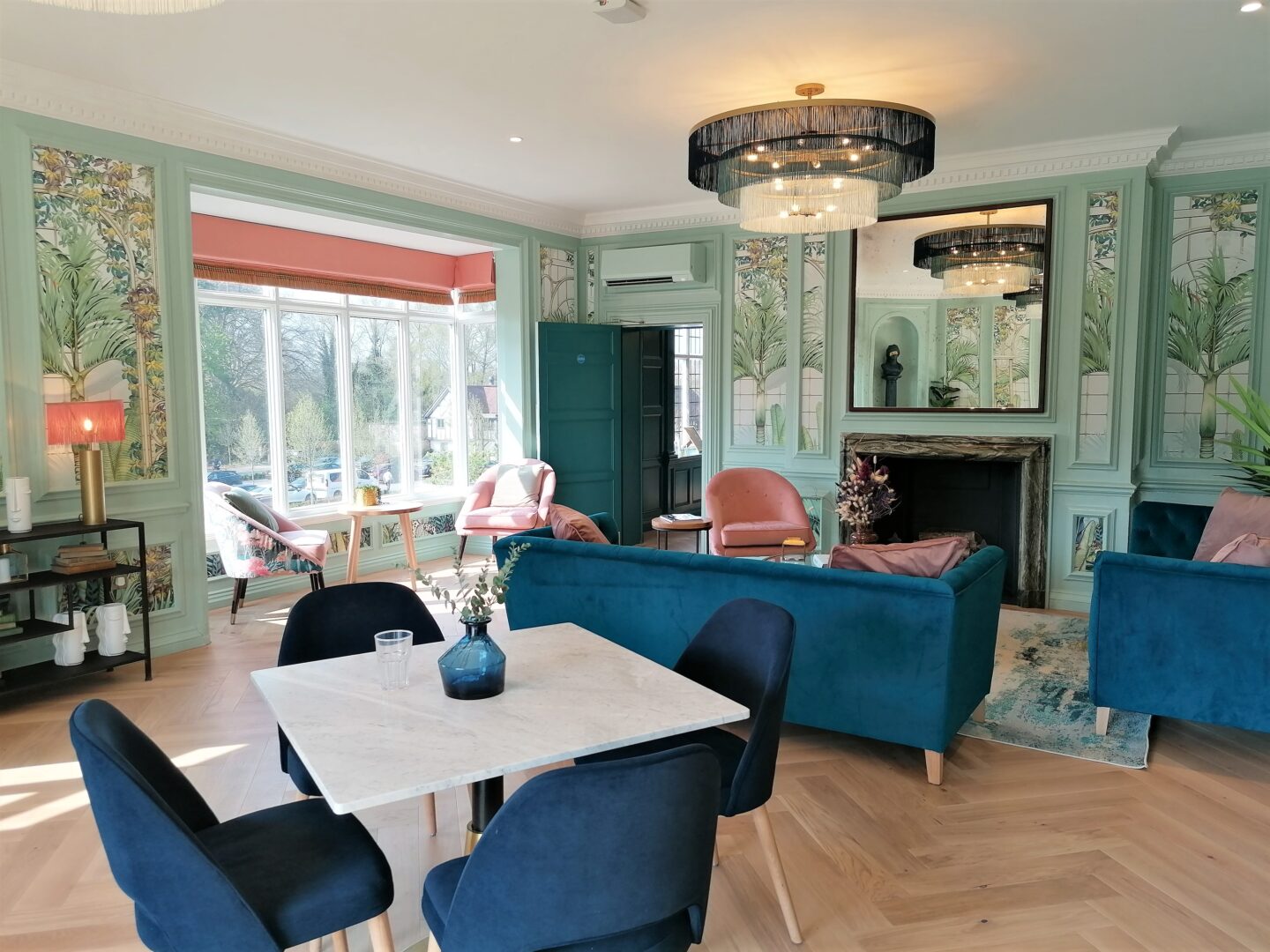 The spa's lounge is beautifully decorated, but on my visit the weather was so glorious I sat outside on the terrace. It was a real suntrap and has lovely views overlooking the river and manicured lawns.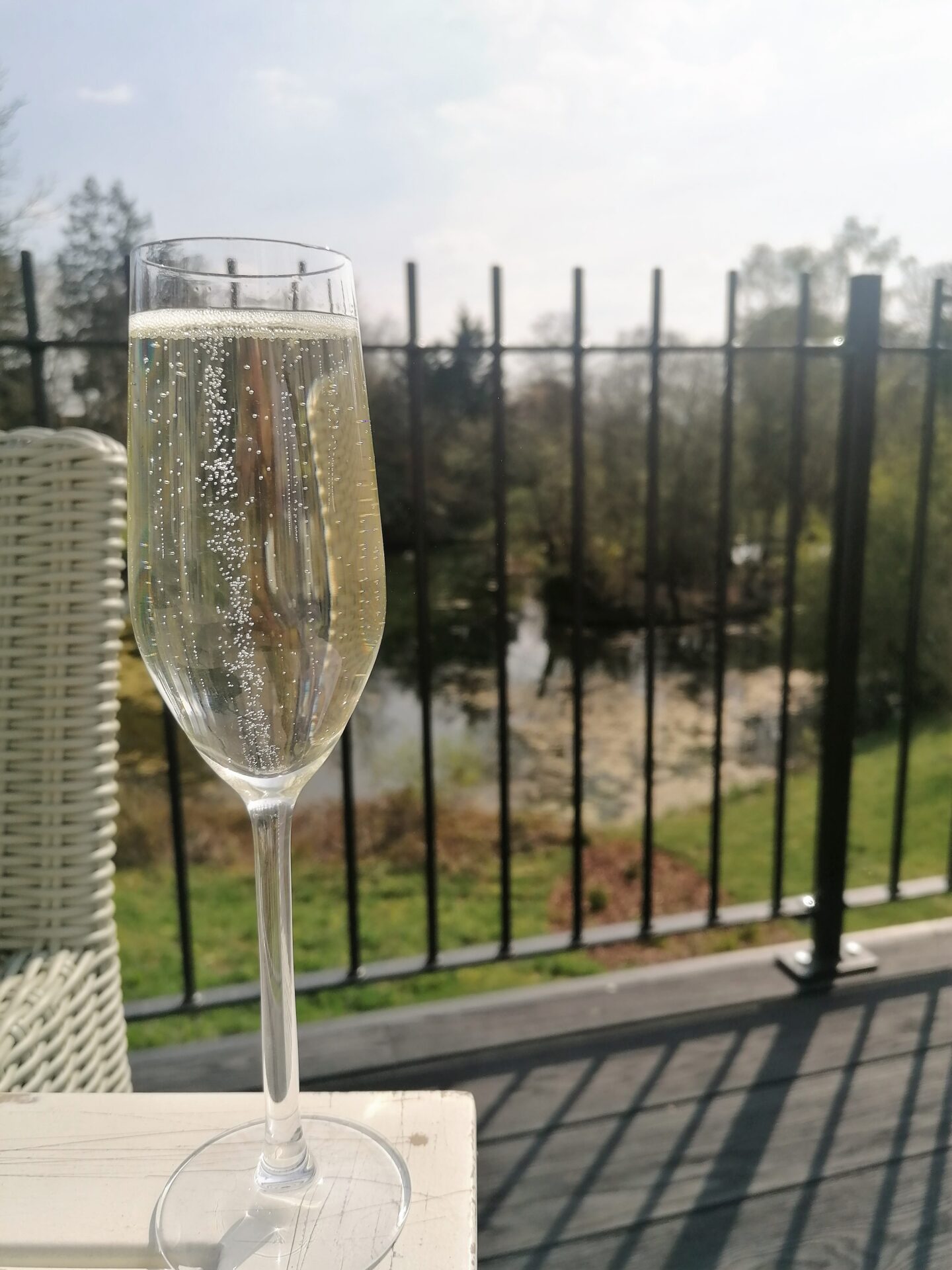 As I sat relaxing, enjoying the sun and drinking a crisp cold glass of prosecco, I watched a wild rabbit hopping by and a squirrel running from tree to tree.
The hotel is located in the picturesque town of Wallingford. We got a taxi into town one night and enjoyed a lovely Indian, but apart from that all our other eating and drinking was done at the hotel at The Ridgeway Restaurant.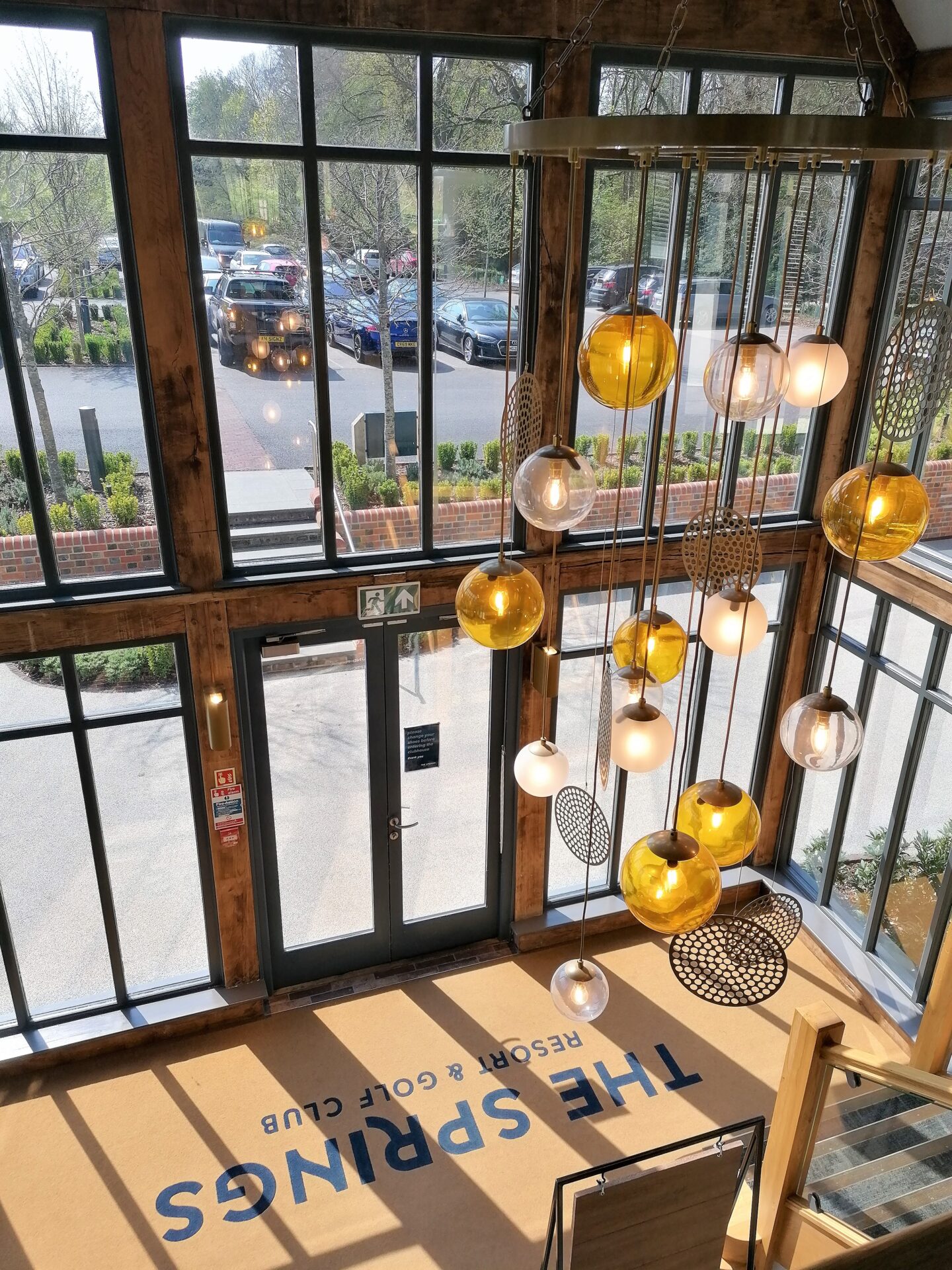 How lucky were we that on both mornings for breakfast the weather was so beautiful we sat outside on the terrace, overlooking the golf course enjoying our morning coffee and delicious breakfast.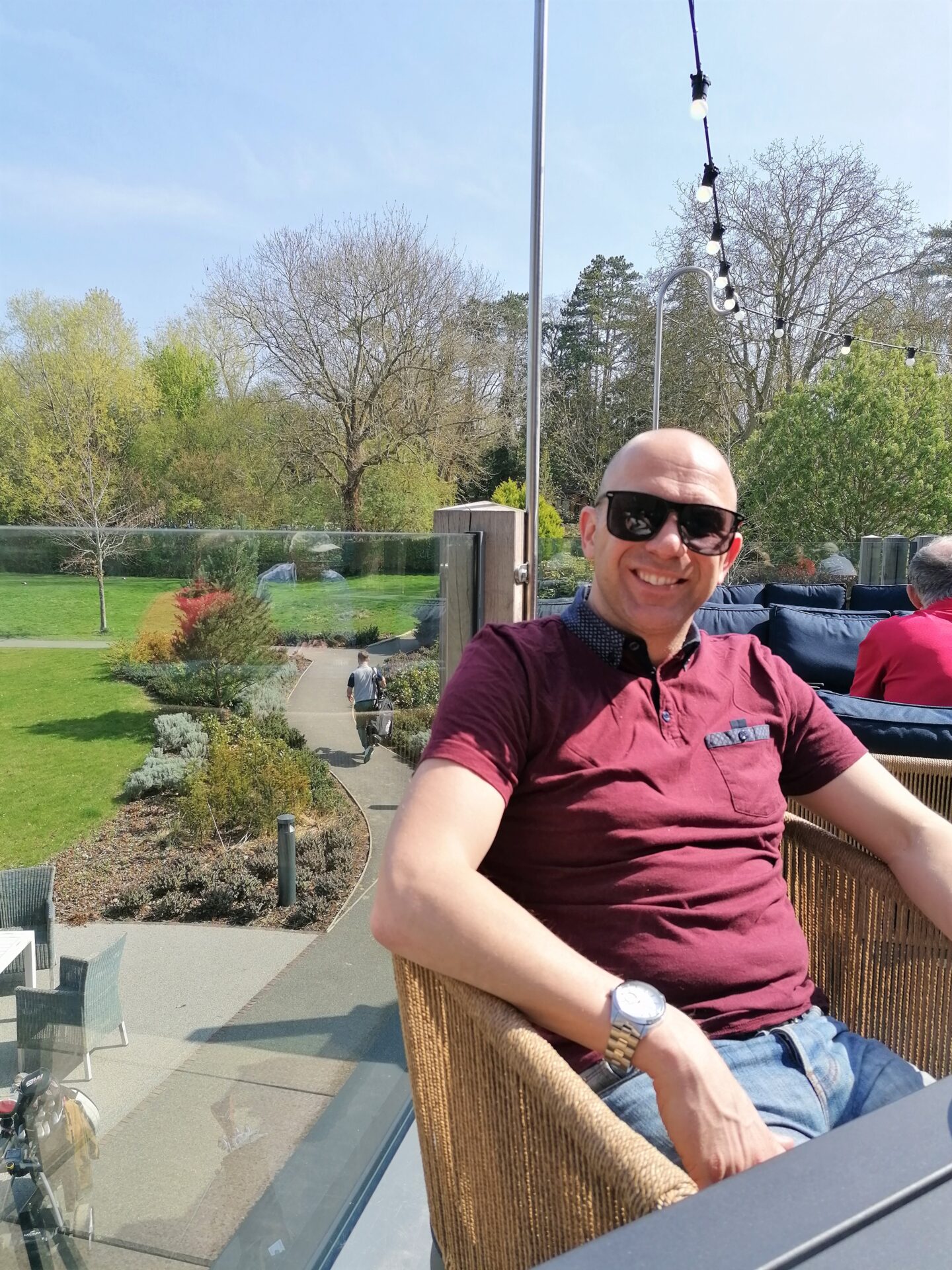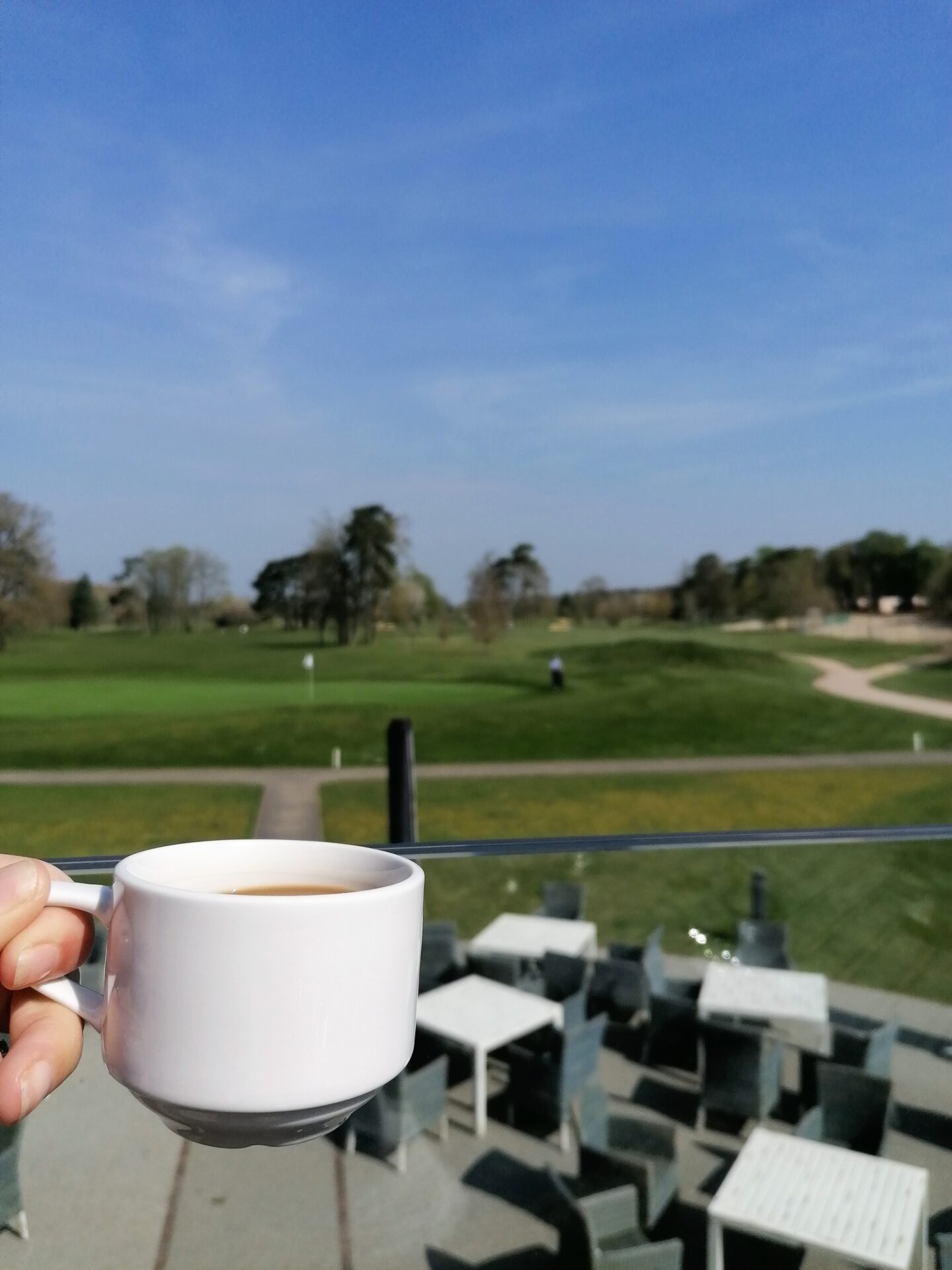 The breakfast menu has a very good selection and on our first morning I opted for the eggs benedict and it was perfection! Perfectly poached eggs, crispy bacon, toasted English muffin all topped with a rich, silky hollandaise. It was so delicious Mr B had this for his breakfast the next morning.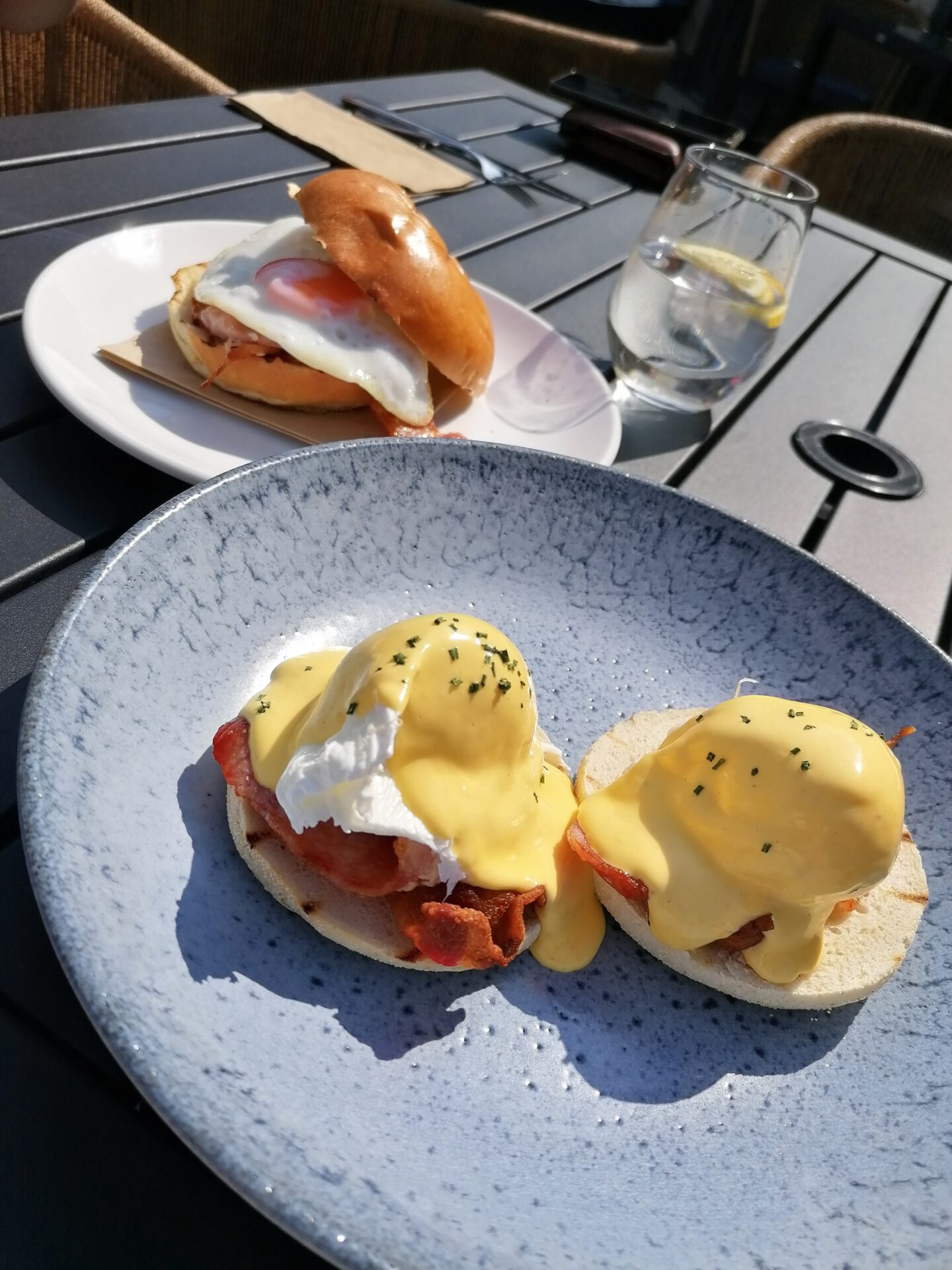 He also enjoyed a well cooked bacon and egg brioche roll (or cob where I'm from!). And on the second day I had a wonderful omelette with bacon and cheese. Again, like my breakfast the morning before, it was perfectly cooked and absolutely delicious.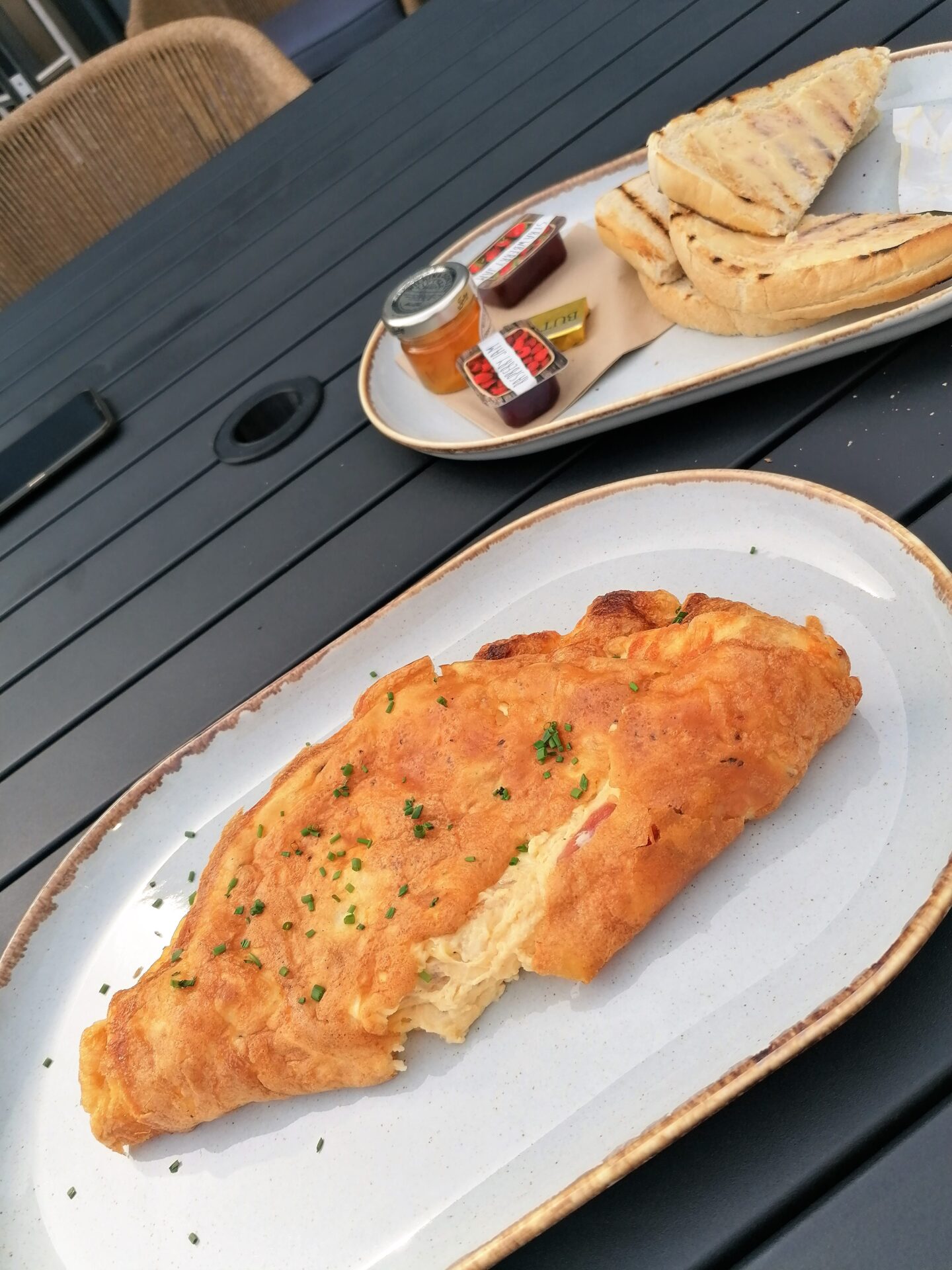 After an utterly relaxing day at the spa it was so nice to know we only had to take a short stroll to the hotel's restaurant to enjoy dinner. Whilst sipping on a glass of the house Merlot, Mr B and I looked at the menu.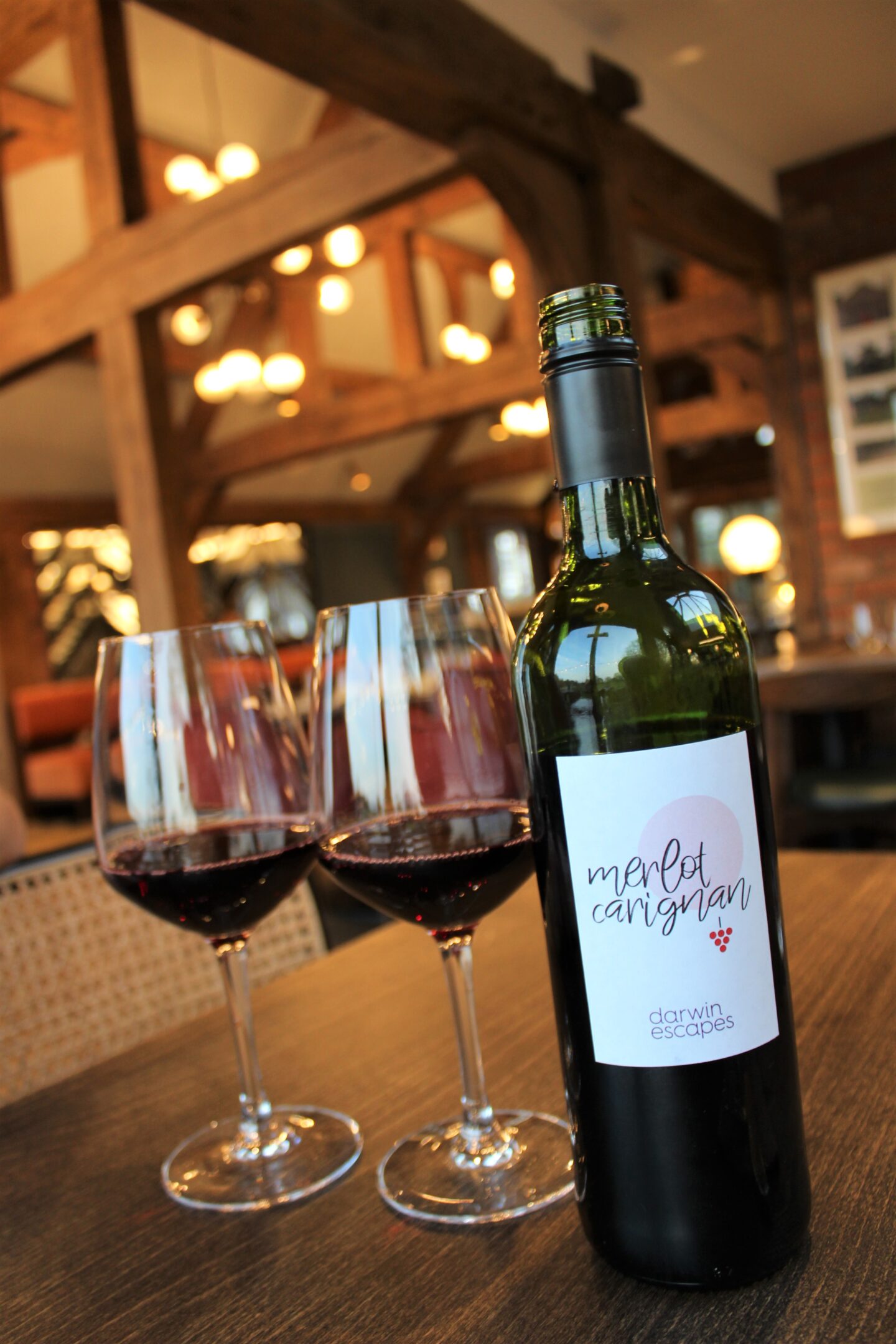 There were quite a few things taking my fancy for starter, but I decided to stick to a favourite of mine and ordered the mushroom fricassee. I enjoyed the variety of mushrooms and the sauce was wonderfully creamy.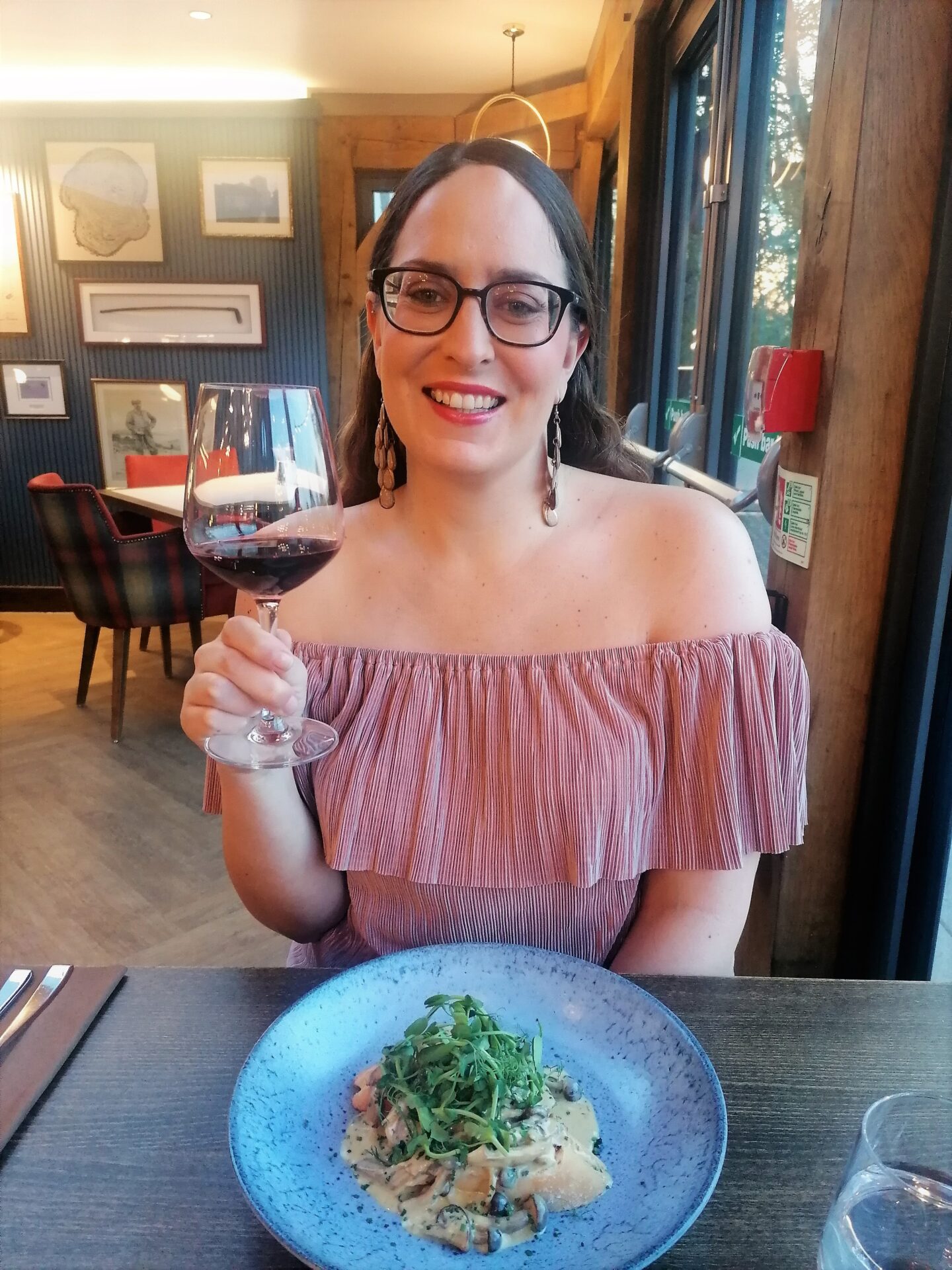 Mr B chose the crab cakes with coriander and siracha mayonnaise. They were crisp on the outside with lots of lovely crab in the middle and the siracha added a great punch of heat.
For main I opted for the 10oz rump steak, but I passed on the beer battered onion rings and roast tomato it would usually come served with and just enjoyed the tender steak with sautéed mushrooms and lovely crisp chunky chips, which were so soft and fluffy on the inside. I was given an extra big portion of these too!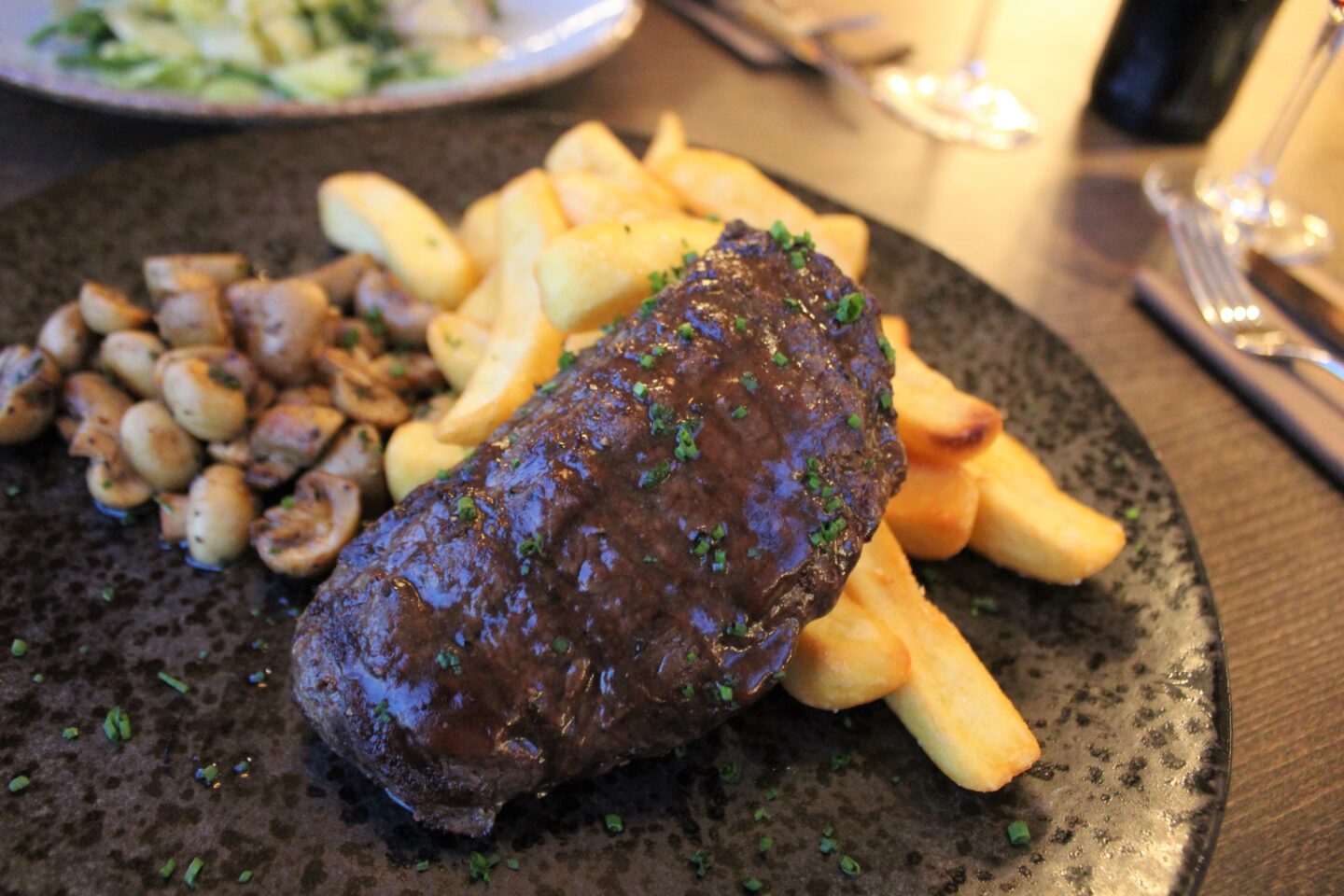 Mr B enjoyed the char-grilled pork cutlet which came with black pudding mash, buttered greens and a cider and cream sauce. He said how well the pork was cooked as well as how delicious the mash was with the black pudding running through it.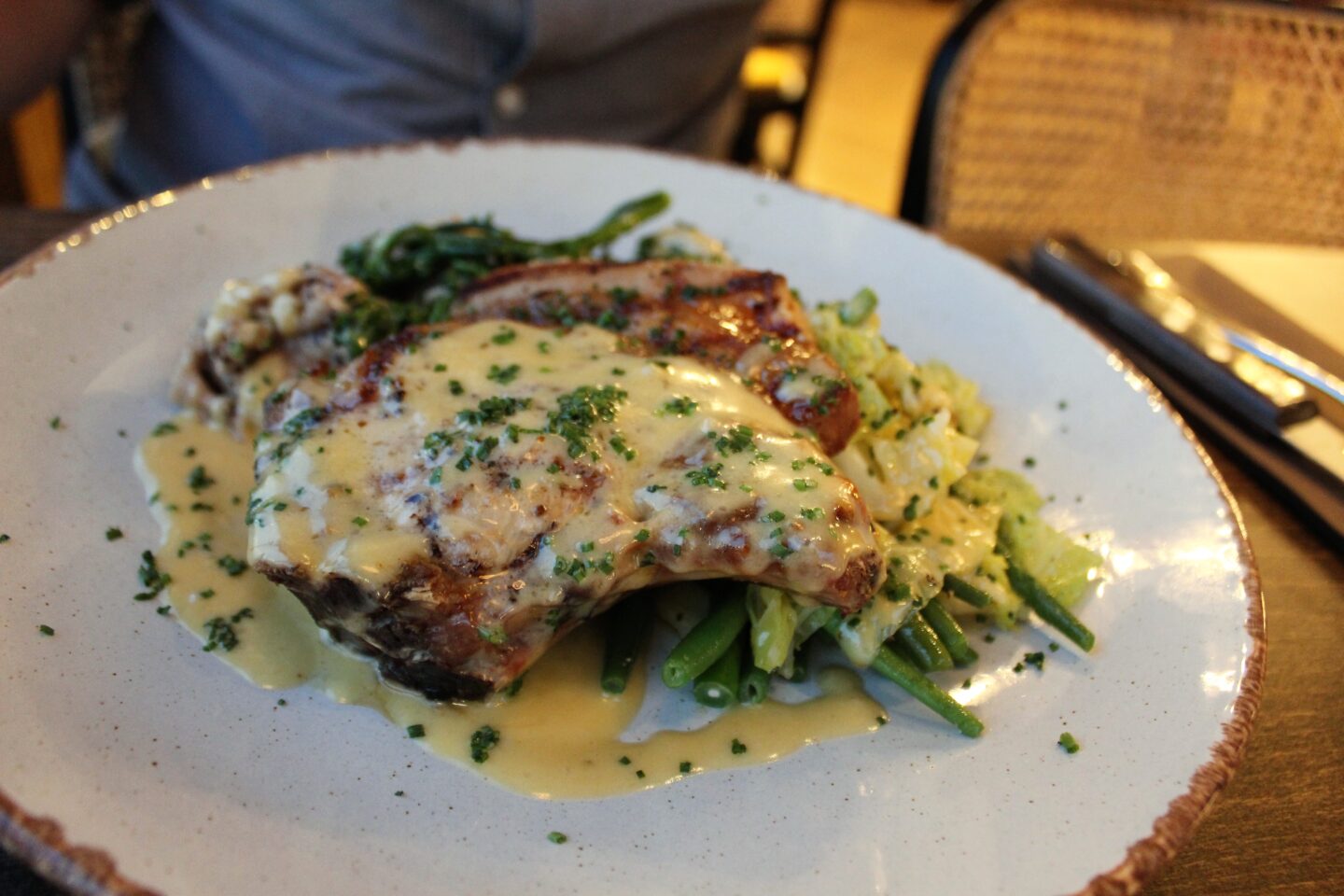 Dessert was an easy decision for me. The classic, but oh so yummy, sticky toffee pudding which came with a butterscotch sauce and vanilla ice cream. The sponge was lovely and light and the sauce so deliciously sweet, I devoured it!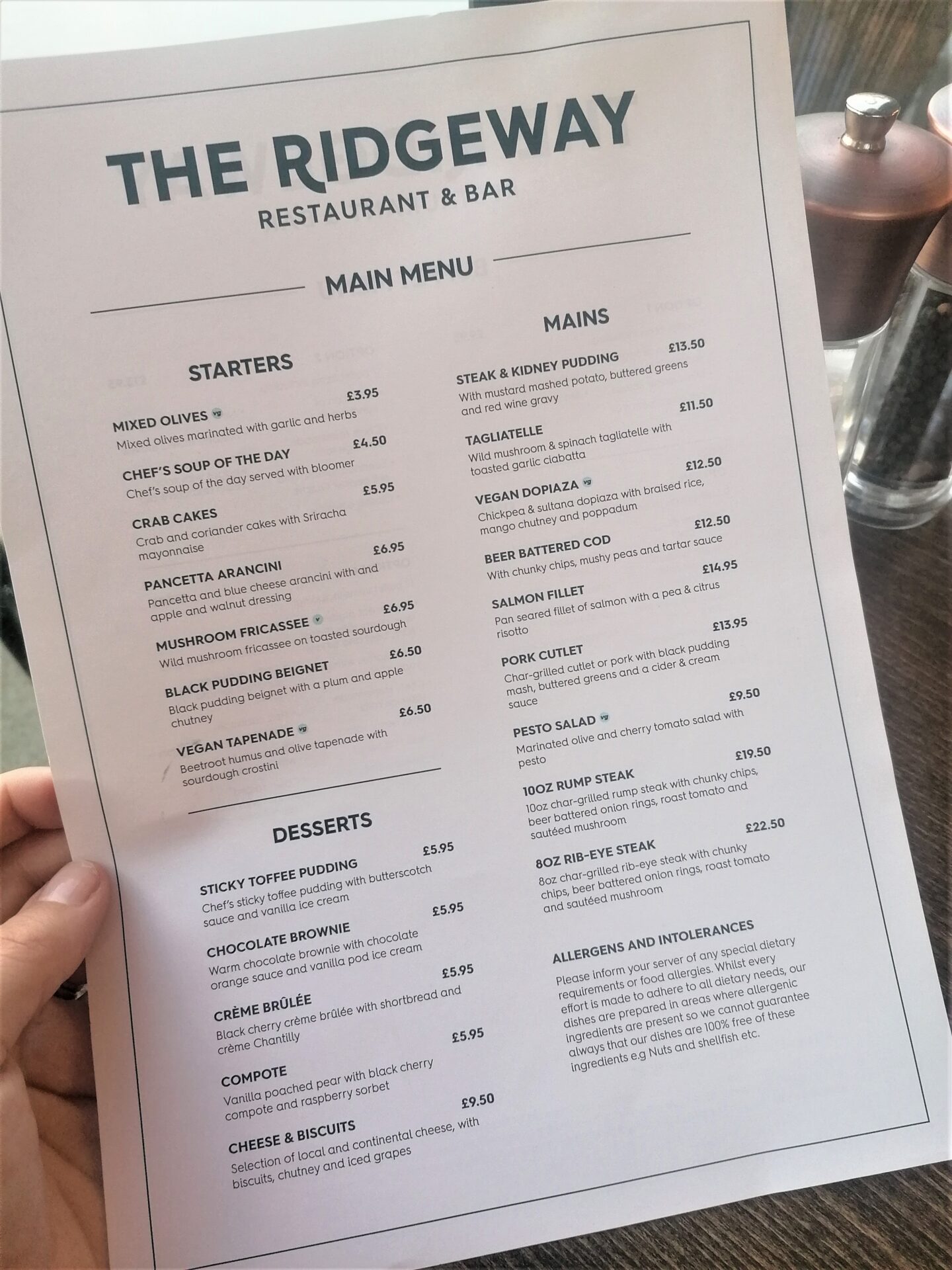 Mr B also made a good choice with the warm chocolate brownie with chocolate orange sauce and vanilla ice cream. The brownie was so wickedly rich and dark, it was as delicious as my dessert.
With its wonderful surroundings, fantastic golf course, luxurious spa, delicious food and all the wonderful staff who we encountered everywhere, I highly recommend taking some time away from it all and having a break away at The Springs.
https://darwinescapes.co.uk/the-springs-resort-and-golf-club/