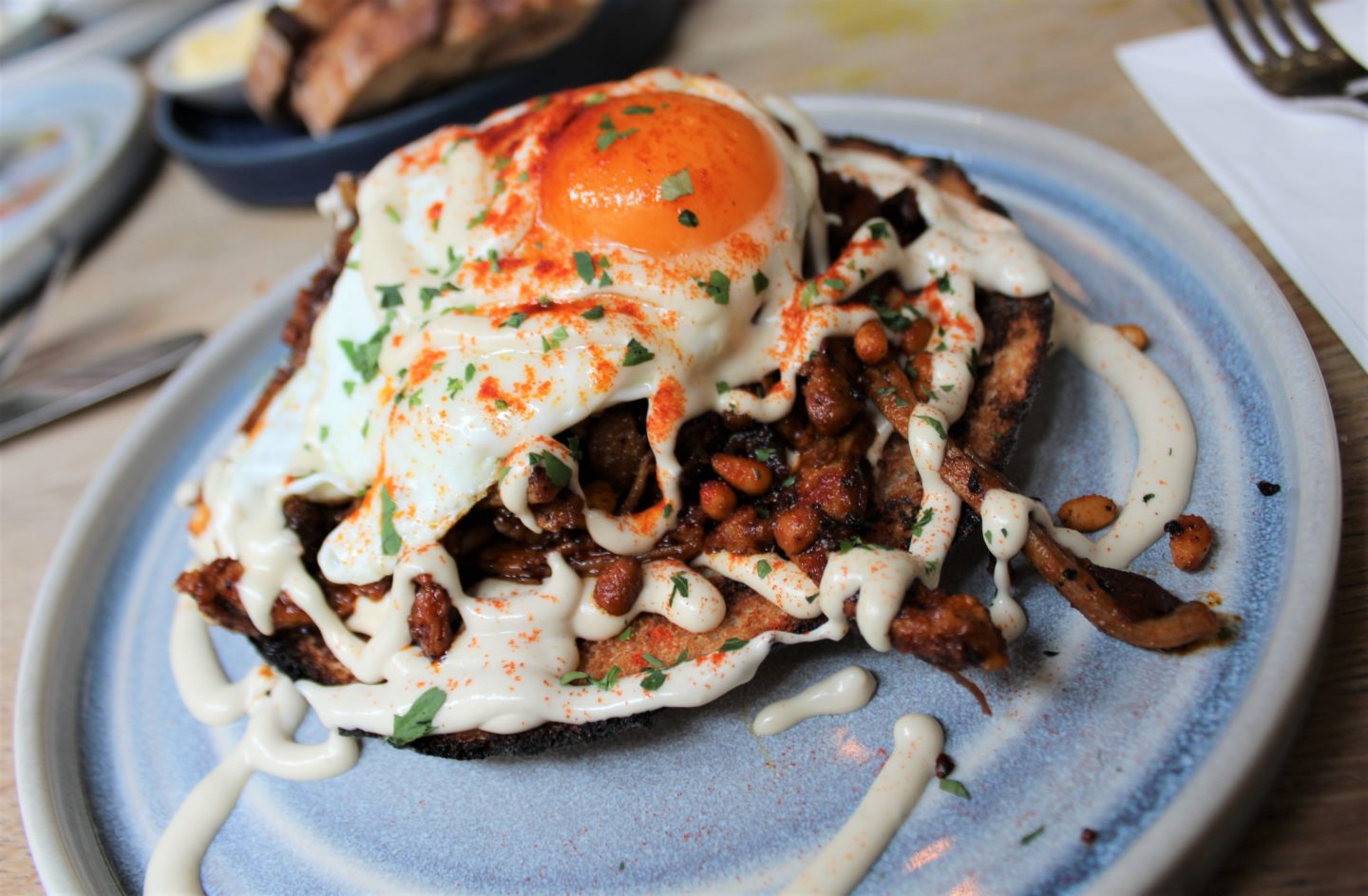 I love all cuisines and I love trying new foods. On our pre lockdown trip to London in March, we explored Marylebone and went somewhere for lunch that was truly a perfect mixture of flavours, textures and quality ingredients. In a nutshell, the food was bloody amazing!
Serving middle Eastern cuisine, Delamina was buzzing when we visited on a Saturday lunch time. Looking at the brunch menu, I was excited straight away. There were some dishes on there that I knew and loved, but best of all there were dishes that I had not heard of and ingredients that I had not tried before.
To get our appetites going we ordered the house-made Hummus with crispy chickpeas and mixed bread. I could eat hummus by the bucket-load anyway, but this was no regular hummus. The consistency was perfect and we used the delicious home made bread to scrape out every last morsel! Our waitress even commented how clean the dish was! Ha!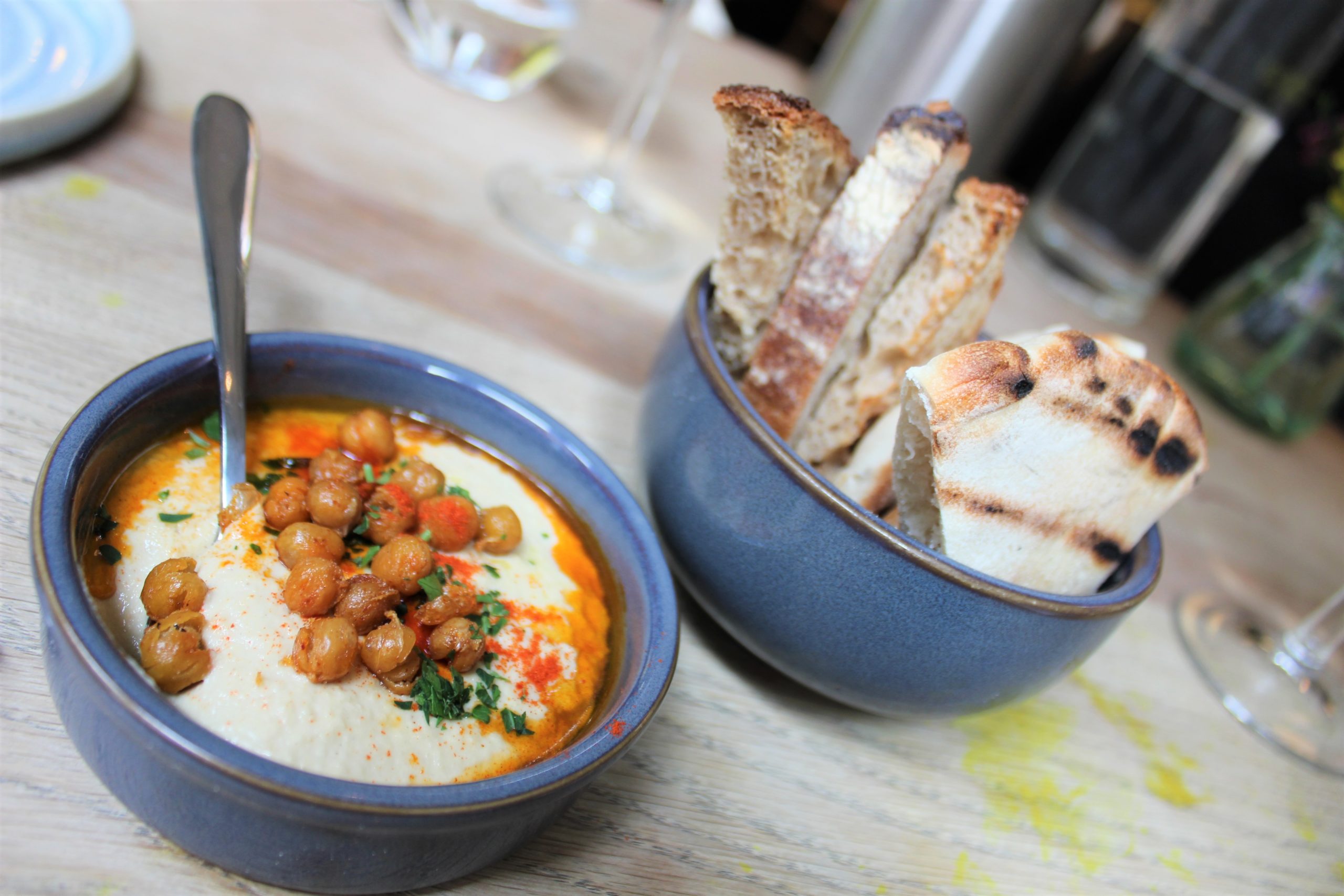 To accompany our food we shared a carafe of 'Cremisan Wine Cellars 2016 Bethlehem'. This was my first time trying Palestinian wine and I was very pleased. It was an organic medium-bodied white which was a great recommendation as it worked well with our well-spiced and flavourful food.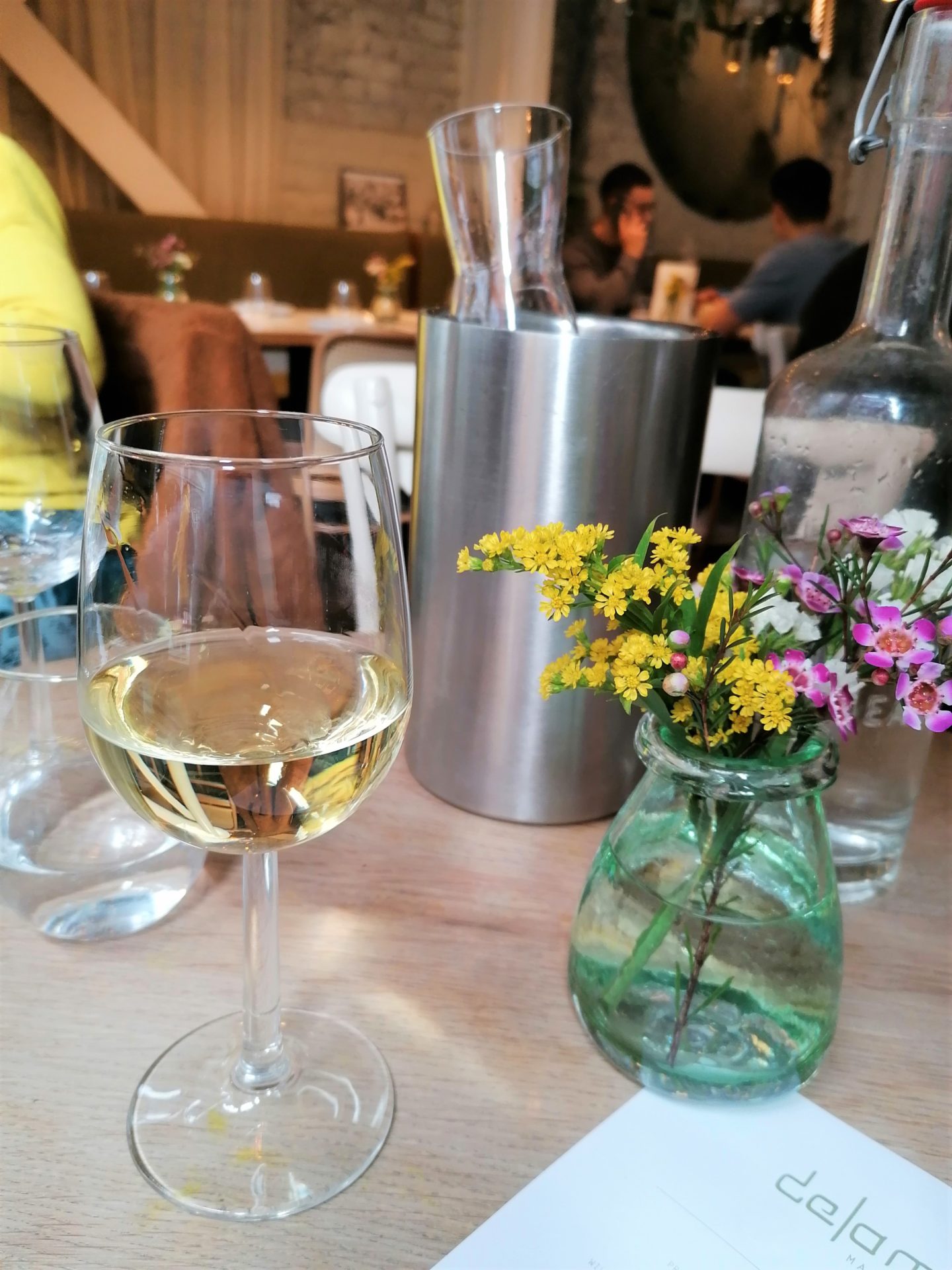 I resisted ordering the Shakshuka, which is often one of my go-to brunch dish and I made the best decision of my life by ordering the Fried egg on hand-pulled turkey shawarma with dates and pine nuts on grilled pita, tahini drizzle.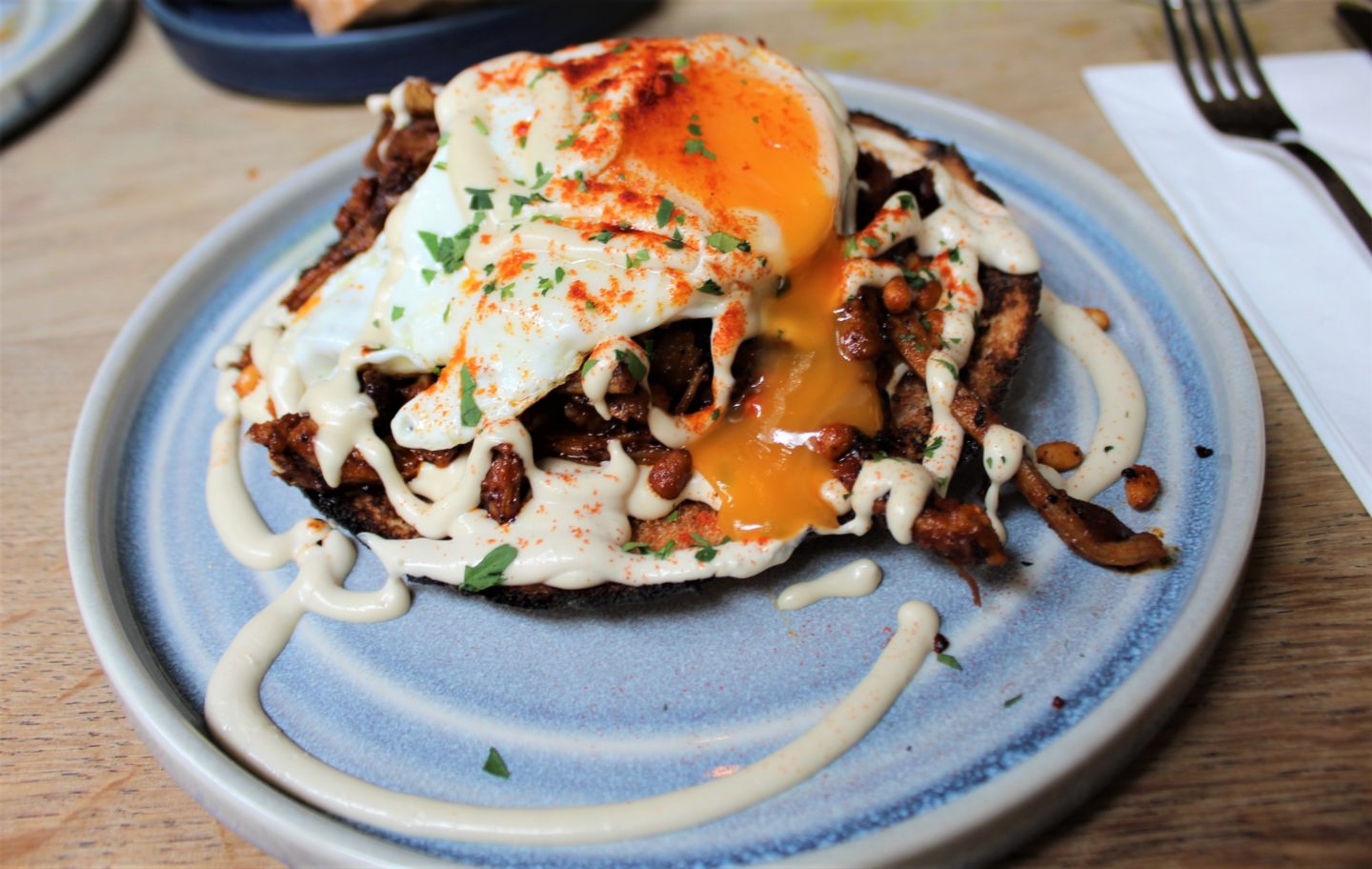 Oh my word it was a taste sensation. Every element on this dish had been thought about and was on the dish to marry the flavours and tastes together – the bread, soft and juicy turkey, the sweetness of the dates with the crunch of the pine nuts and the earthiness of the tahini. This dish was incredible and I could not stop making noises about how good it was after every mouthful! It is one of the best dishes I have eaten in a long while.
Mr B's dish was equally impressive. He ordered the 'Jaffa-Tel Aviv style – he had his eggs poached and the dish came with Mazetim which is lots of small dishes, including Chopped salad, Labneh & Za'atar, feta with honey, sesame and sumac, Tahini and rose harissa oil, Zhoug, House marinated nocellara olives, whipped butter, homemade preserve, pitta and bread.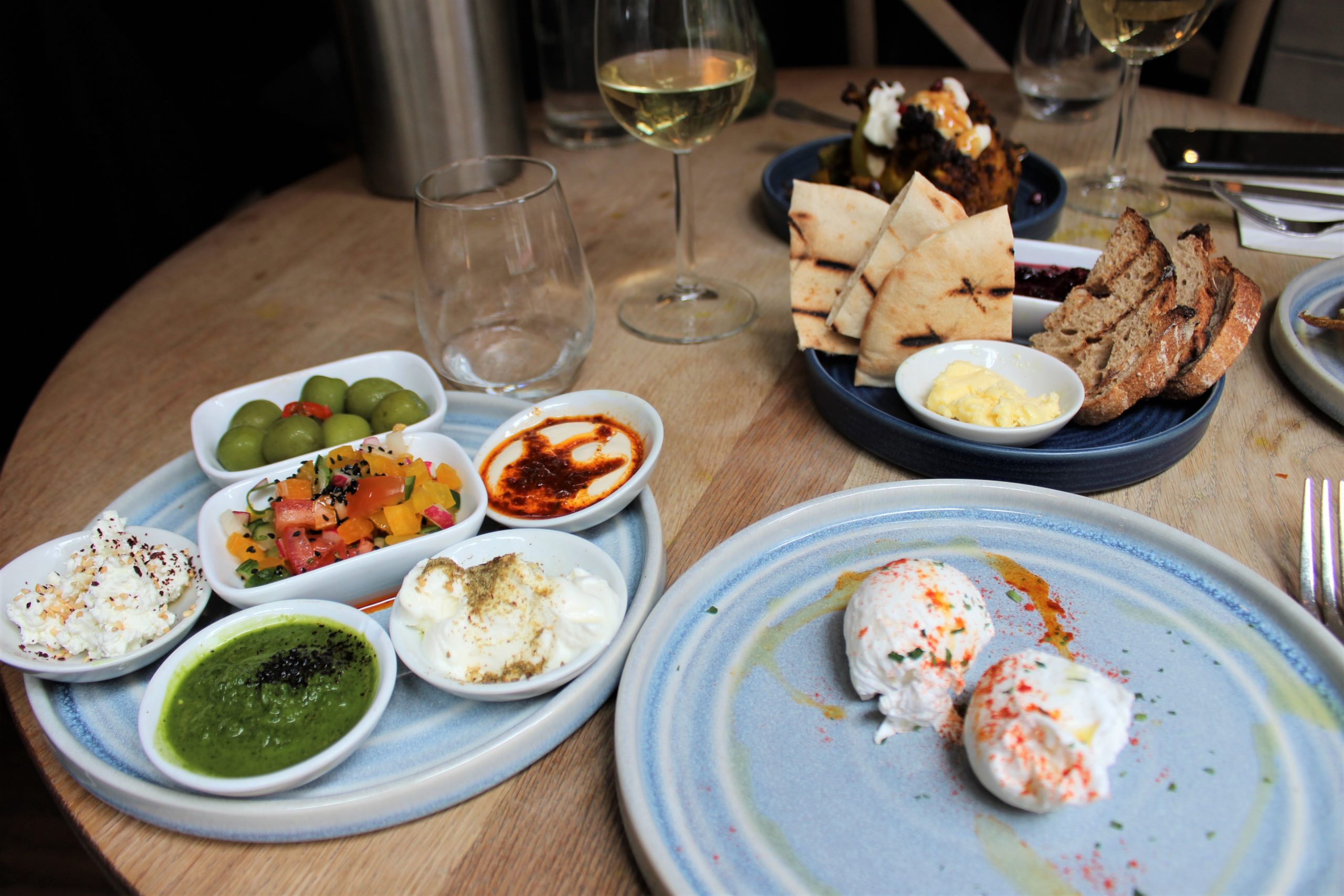 It was a feast for the eyes and another taste sensation. Everything was so full of flavour with perfectly balanced spices.
We also shared a side of the famous 'Charred cauliflower' with lemon zest infused crème fraiche, pomegranate molasses and pomegranate seeds. Like everything else we had eaten it was balanced so well with strong flavours and spices. It was sharpe, spicy and sweet in every mouthful!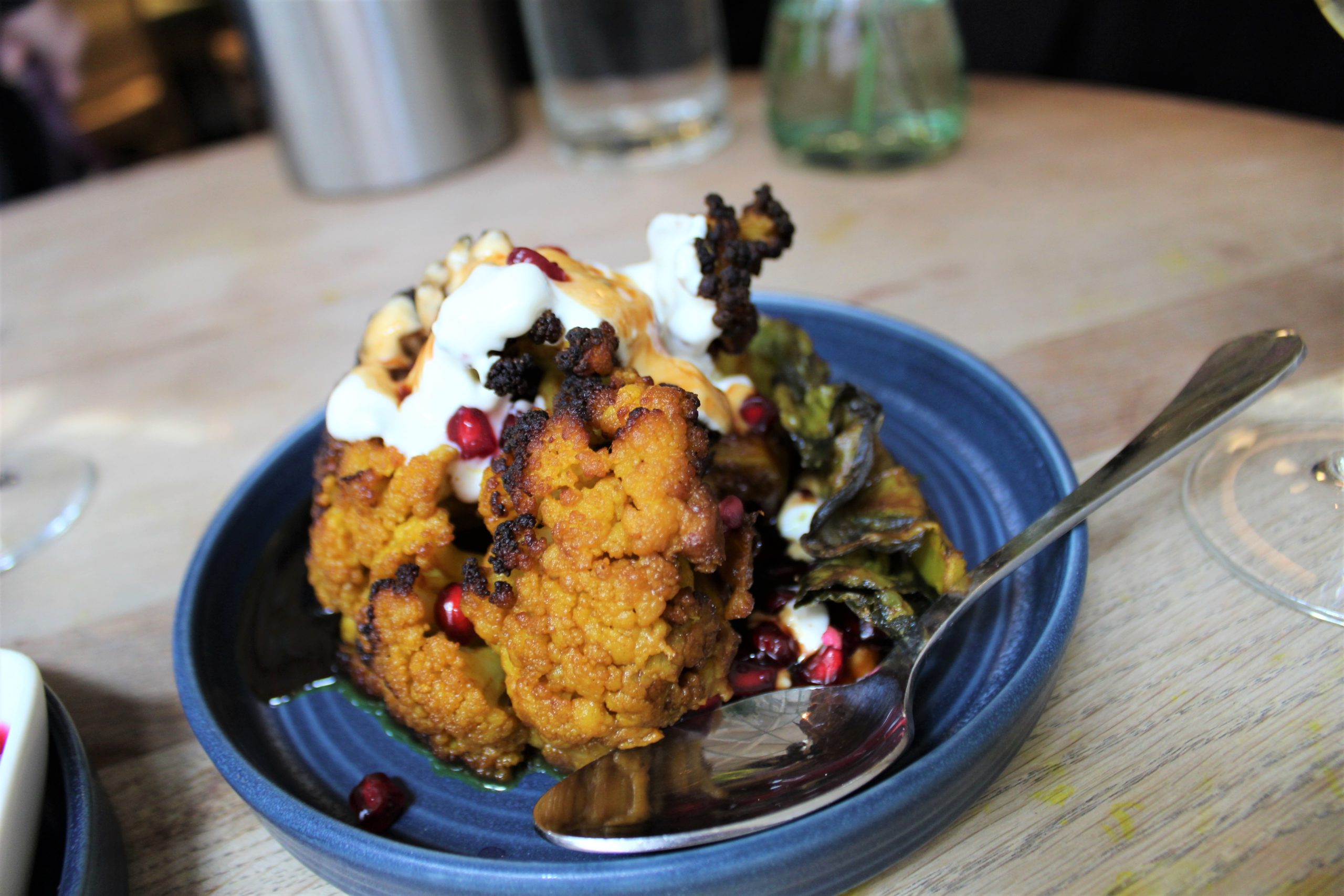 There was no way I was leaving without trying a dessert and there was one in particular I wanted to try, but Mr B and I did have to share as we were feeling rather full at this point!
We ordered a refreshing fresh mint tea and asked if we could wait a little while for our dessert, and even though the restaurant was full this wasn't a problem.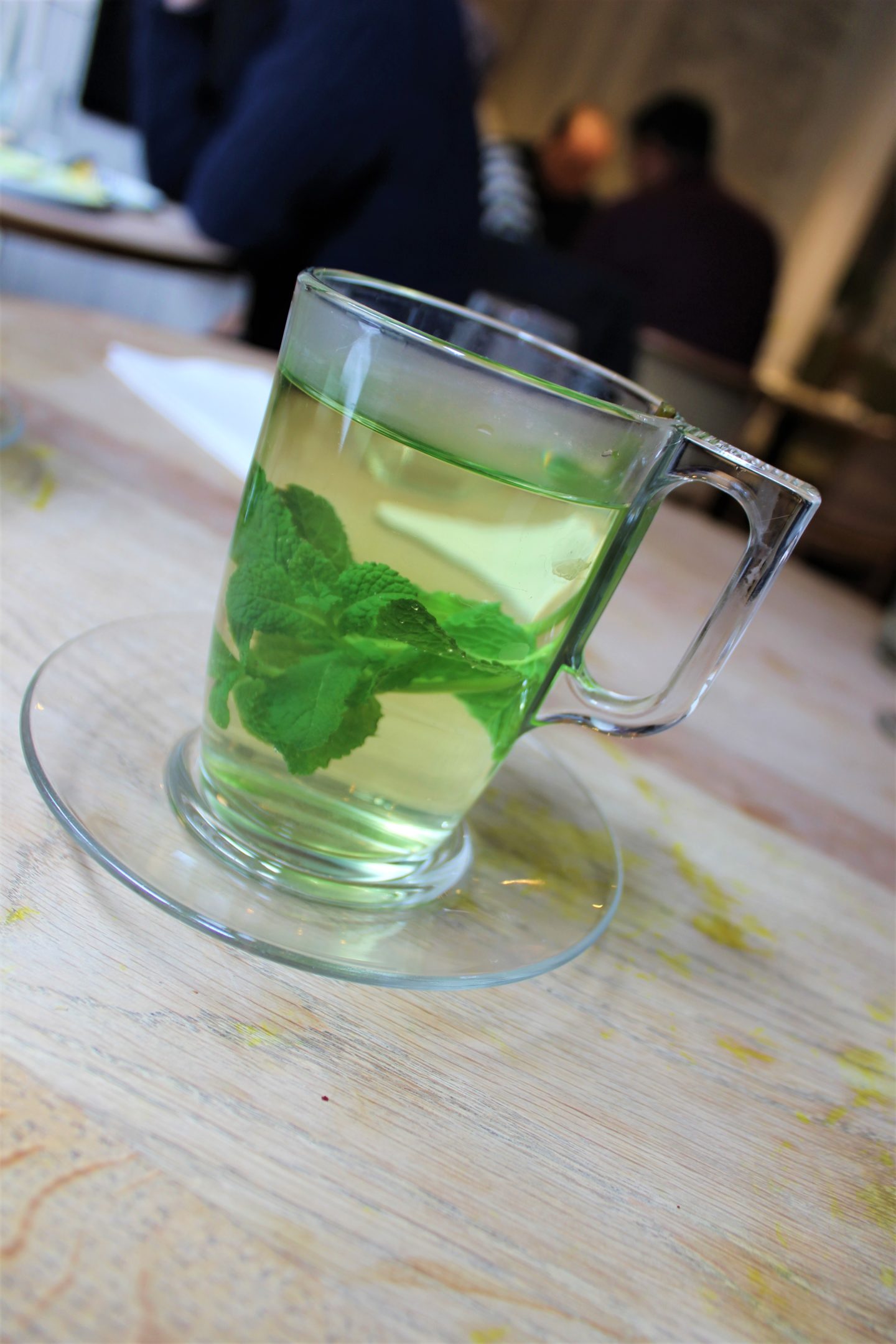 Then time for our dessert – we ordered the 'Kadayif nest of vanilla cheesecake cream with caramelised pecans'. You should 100 per cent order this dessert! It was so much lighter than a regular cheesecake, but had all the flavours you want – sweet, creamy, slightly sour and the dessert like all the other dishes had well-balanced textures which I think is important in any dish. This, like all our dishes at Delamina, resulted in an extremely clean plate!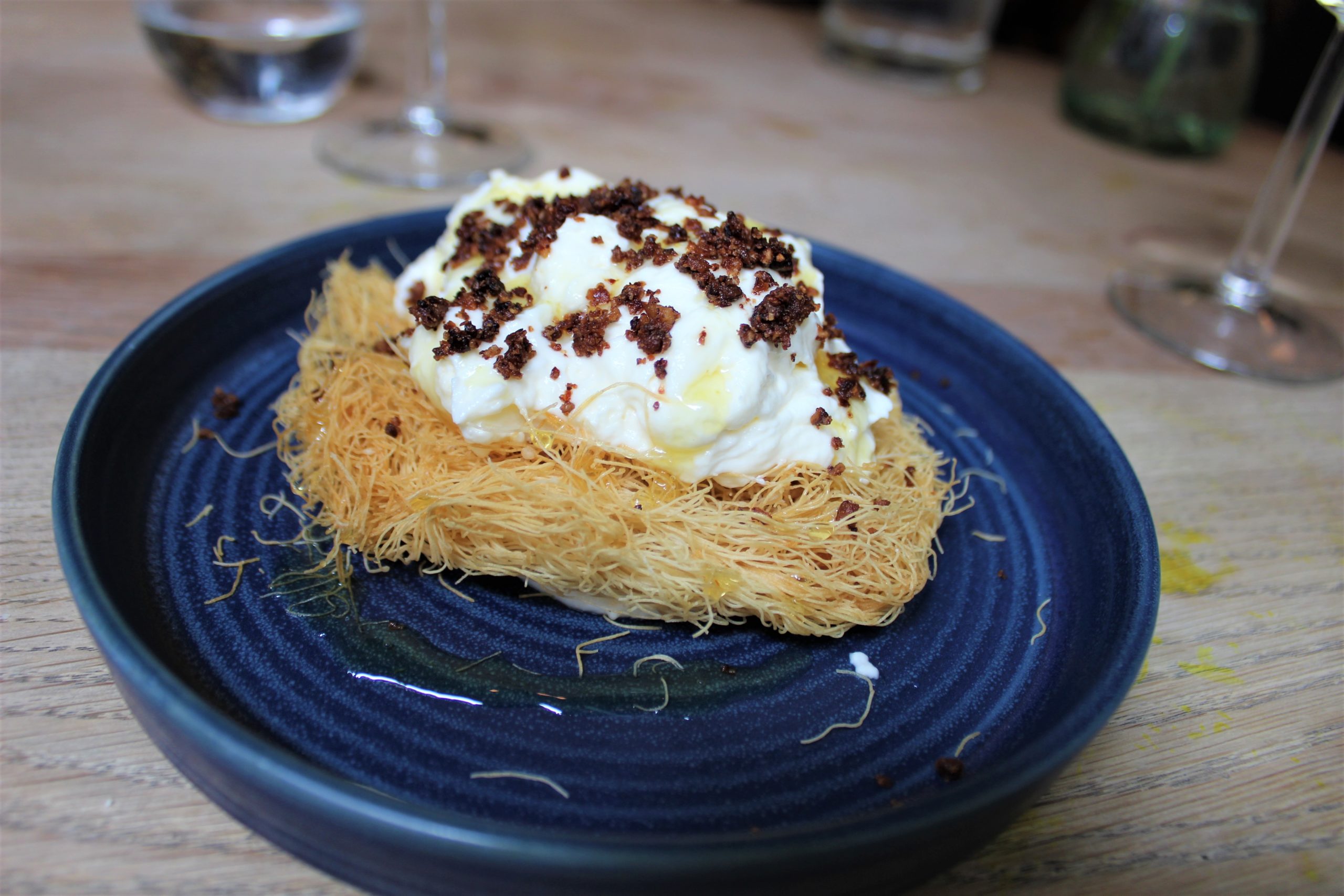 We finished our incredible meal with a digestif and speaking about how much we both loved every element of this perfect lunch.