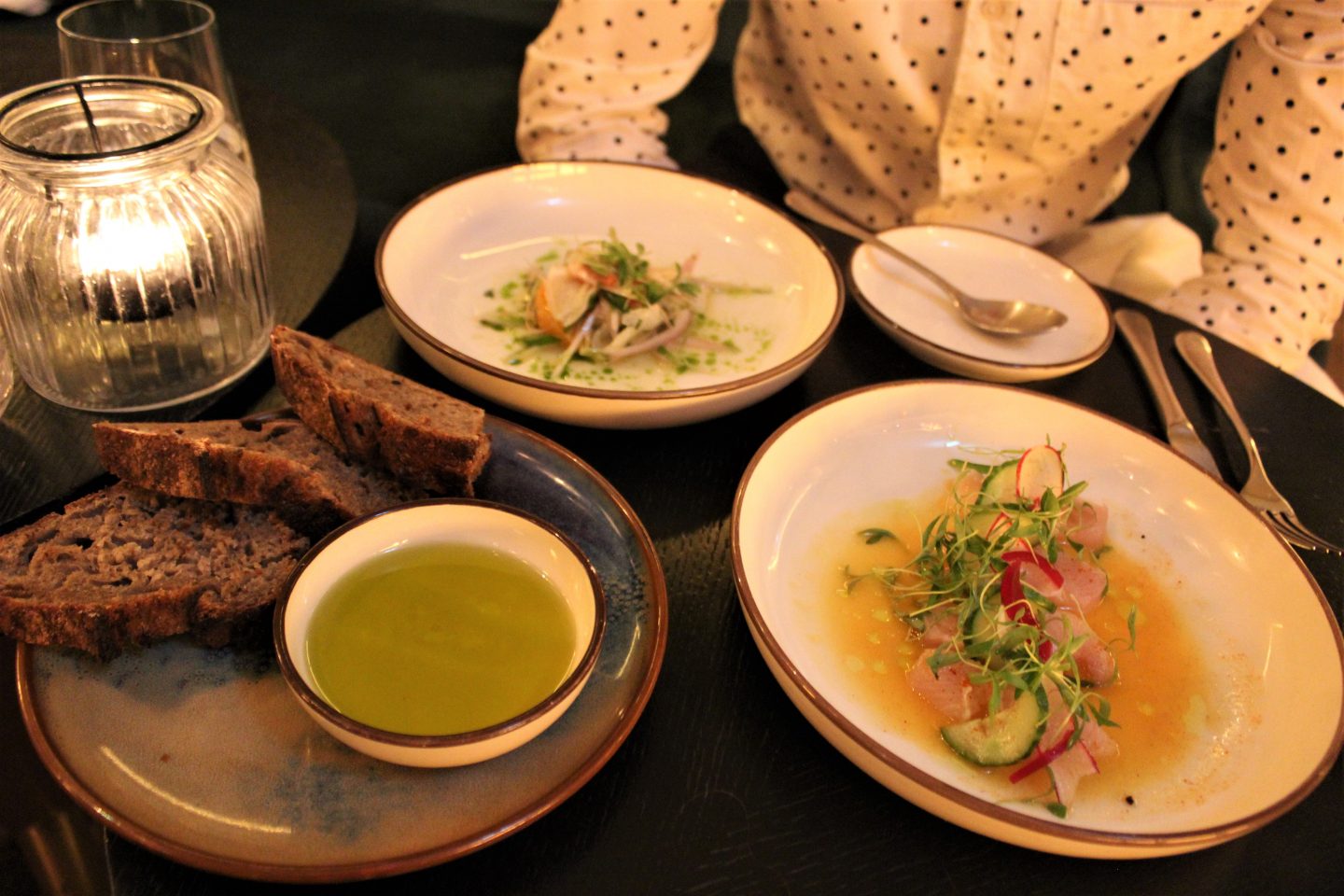 When looking for fabulous food and amazing nightlife in Soho, you have to head to uber-trendy Hovarda. We were greeted at the entrance by the most beautiful and super stylish ladies who kindly took our coats, complemented my outfit and took us to our table, leaving me excited for the night ahead!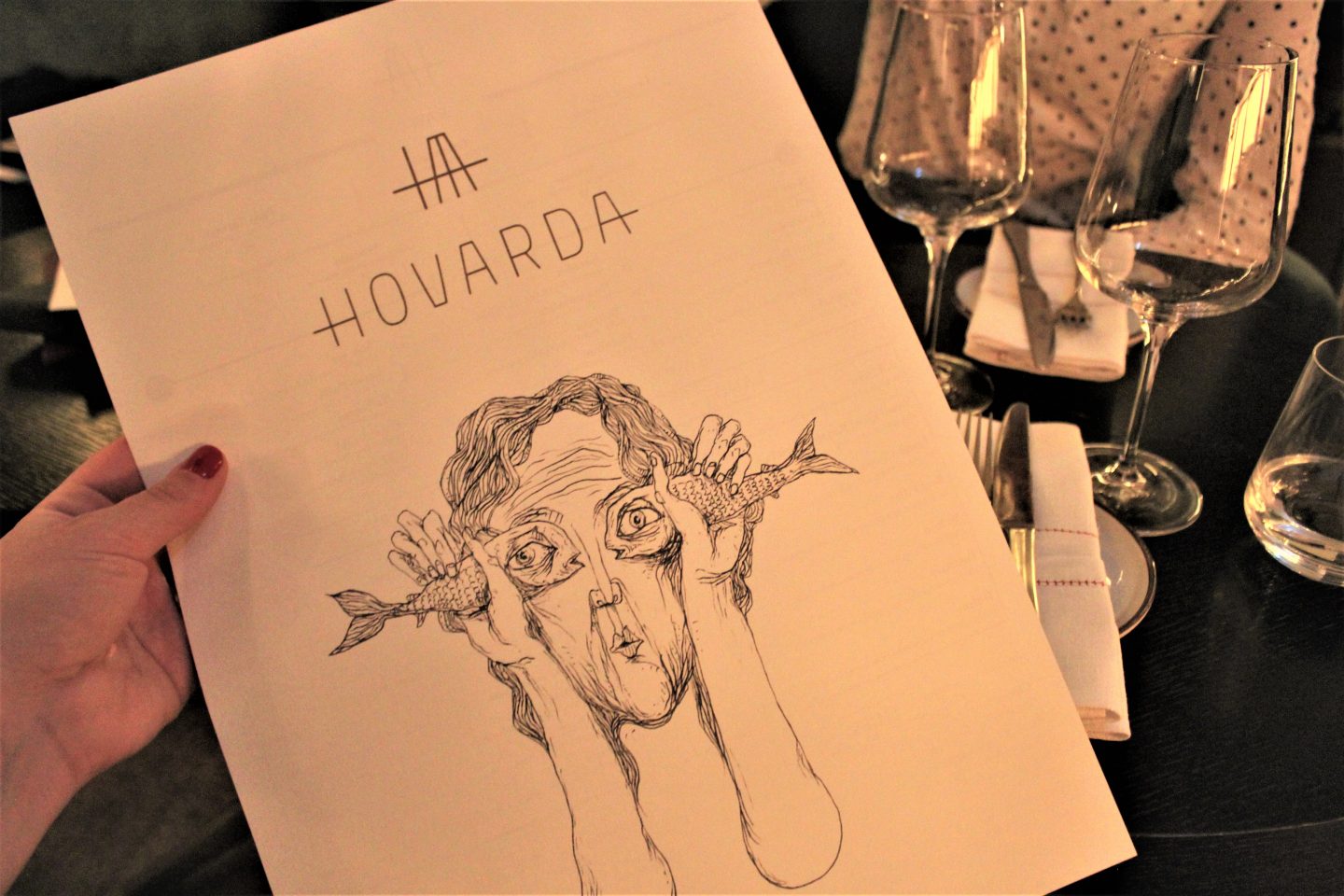 As soon as we arrived there was an electric buzz about the place which only heightened as the night went on.
We sat near the bar and although there was more formal seating downstairs, we loved the comfy plush velvet seats, view of the beautiful bar and expert bar tenders, so we decided to stay put for dinner.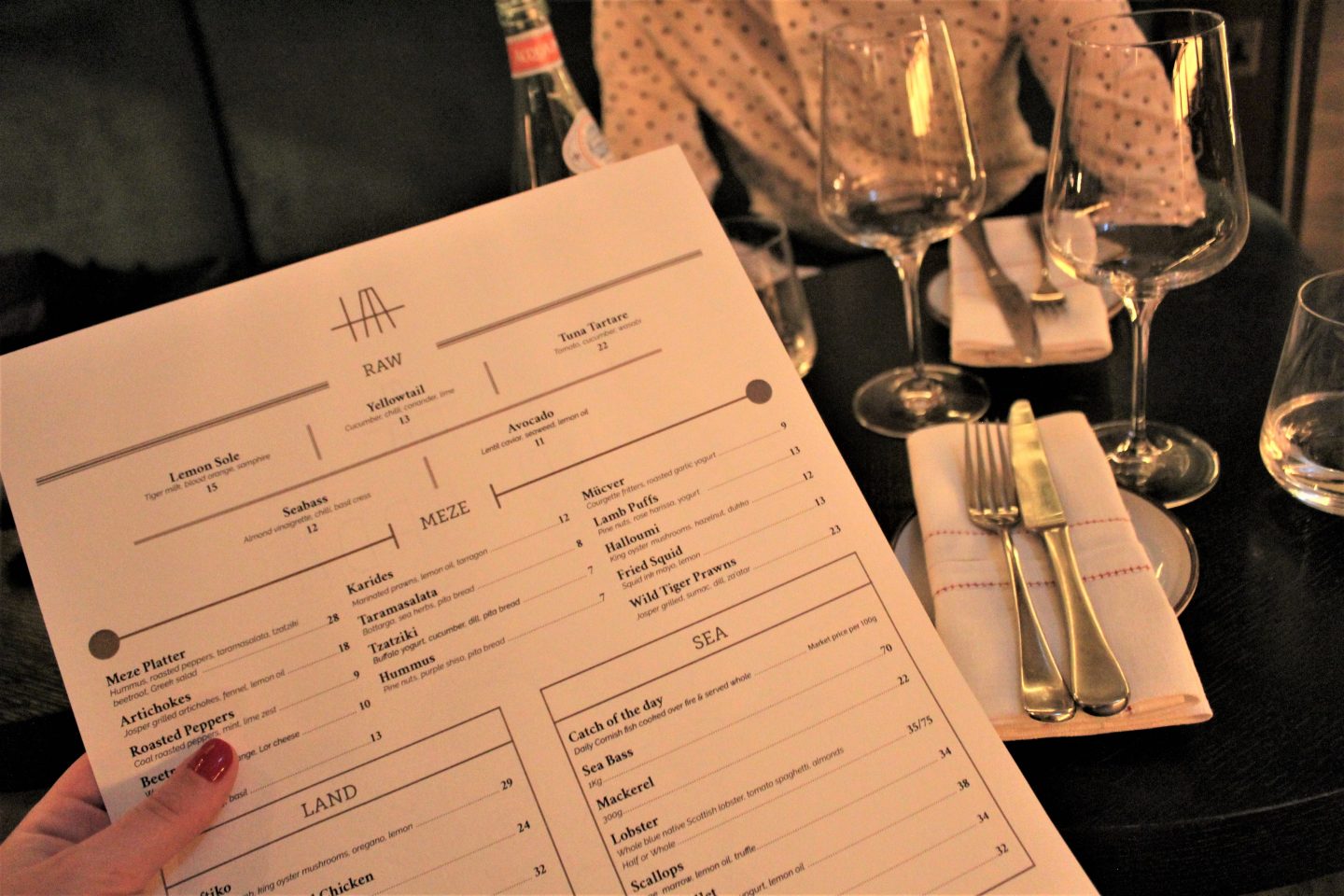 Starting our night with a perfectly chilled glass of champagne we looked at the menu. The food at Hovarda is Aegean inspired and there was so much incredible seafood on the menu I was spoilt for choice!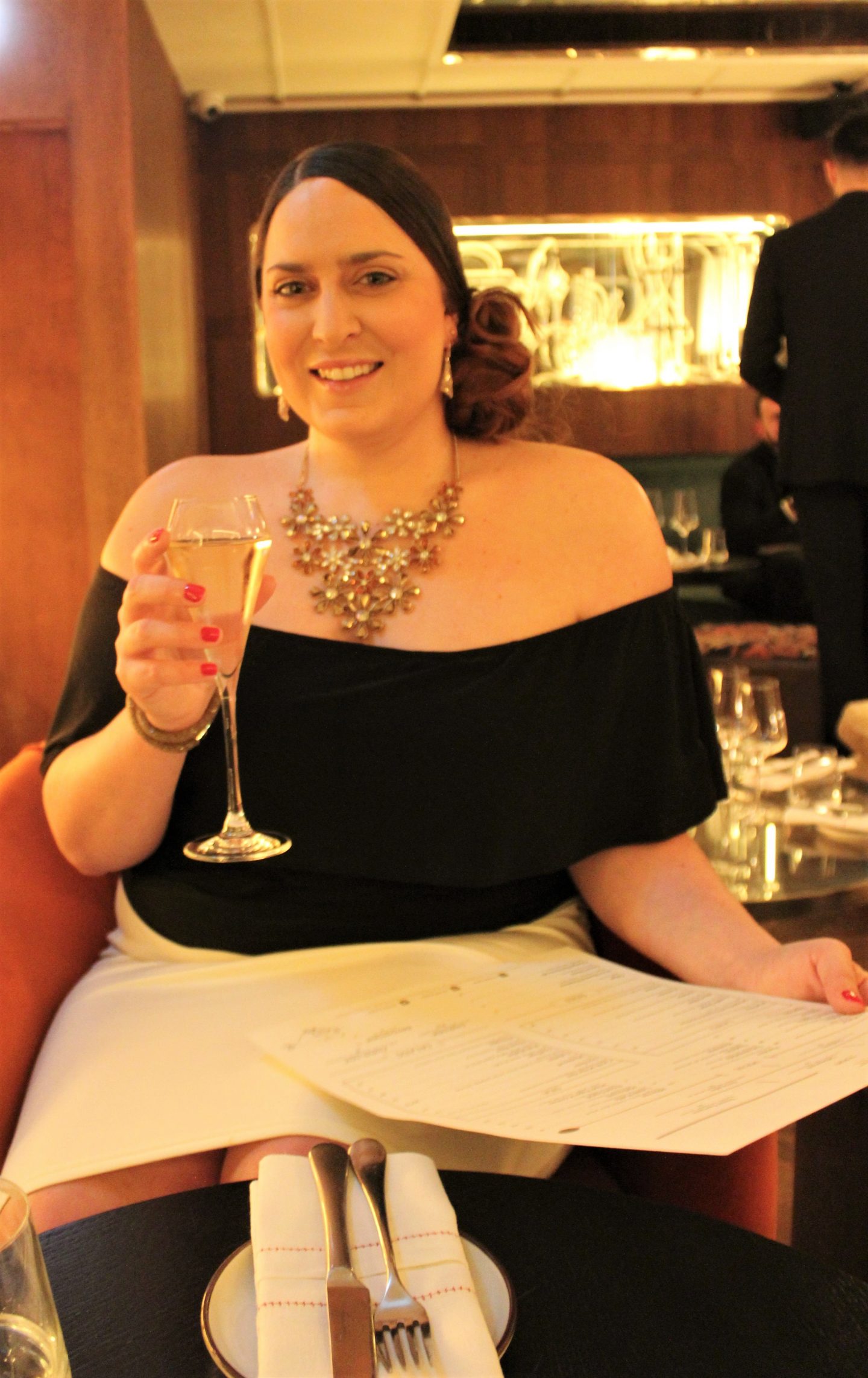 For starter Mr B and I chose to share two of the raw dishes, the first being Yellowtail with cucumber, chilli, coriander and lime. I adore yellowtail, especially as a sashimi, and the flavours really complemented the fish without overpowering it.
The second plate was Sole with citrus marinade, blood orange and samphire. The dish was beautifully light and fresh, the citrus had a real punch and the Sole was really delicate.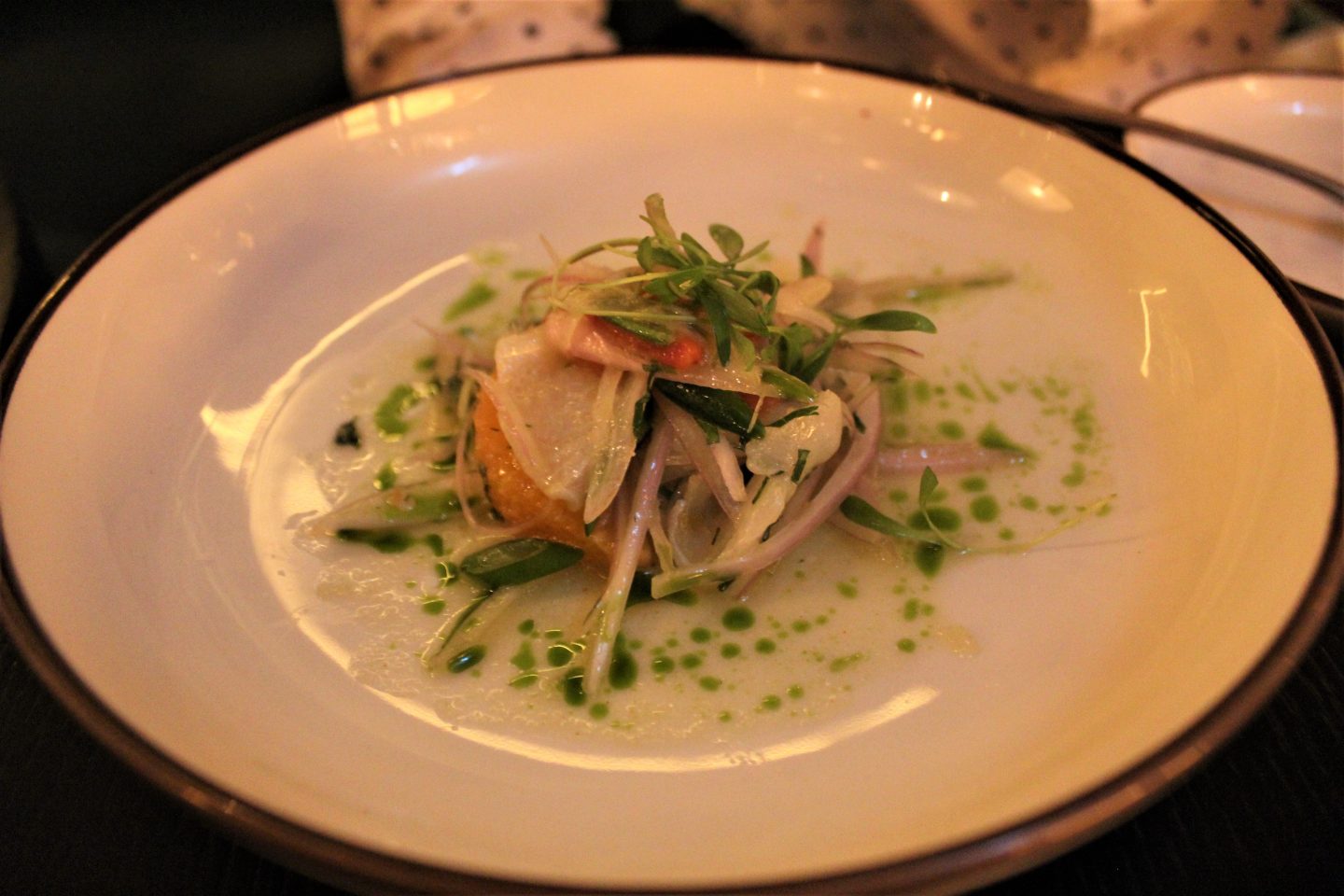 Fancying a cocktail, I asked for a recommendation and as soon as our waiter mentioned French Martini (vodka, raspberry liqueur, pineapple juice), I knew that was what I wanted!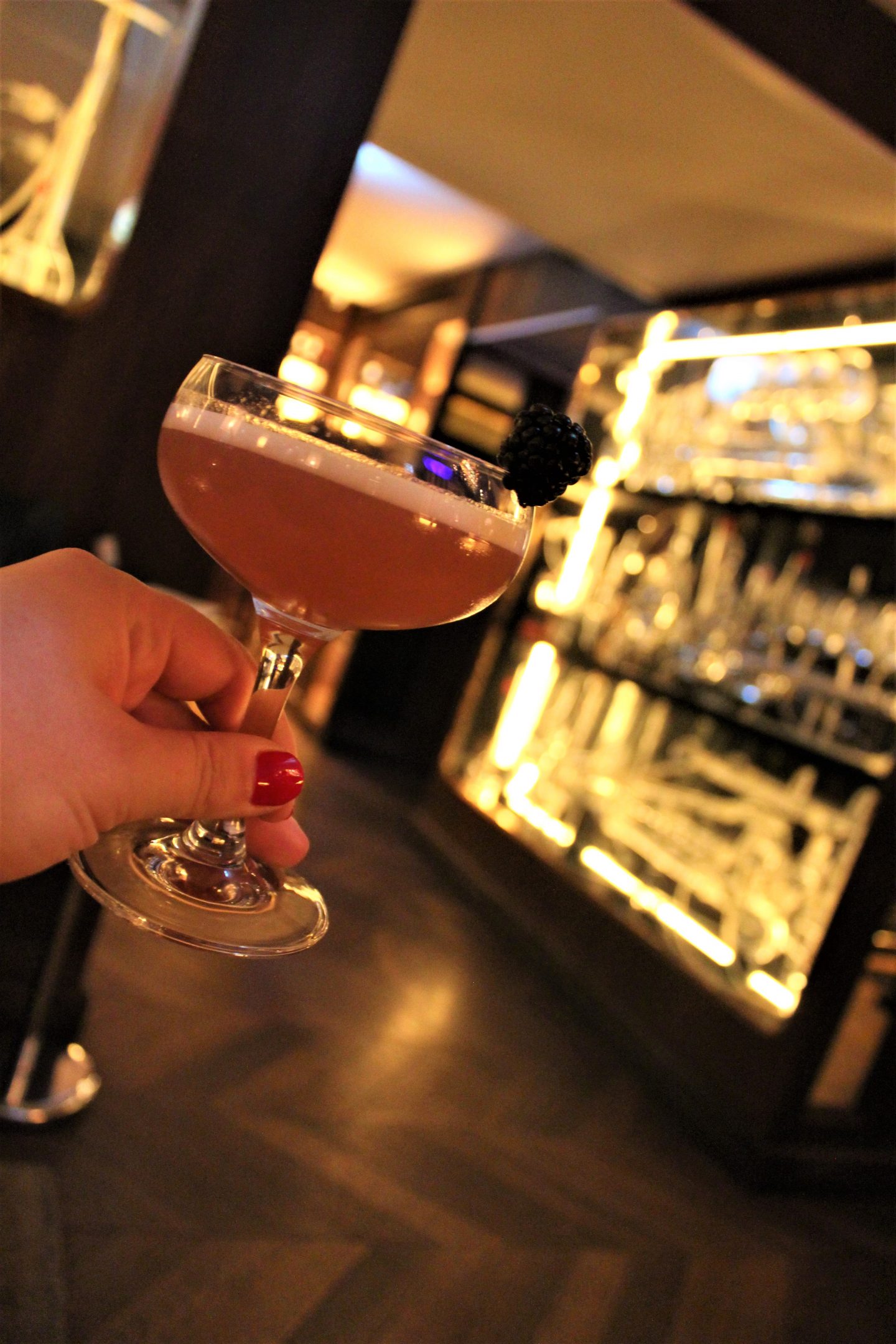 Main course was an easy decision for us as both our favourite seafoods were on the menu! To complement our dishes Mr B and I shared a bottle of white wine. Asking for a recommendation from their extensive wine list we chose the 'Langhe Favorita, 'Servaj', Deltetto, Piedmont 2017', a beautiful light and fruity wine which worked perfectly with the seafood.
I opted for the Scallops with Bone marrow, lemon oil and truffle. I adore scallops and served in the shell these were nice and plump, covered in rich truffle with a meaty taste from the bone marrow and a hit of citrus. They were just perfect and I am really glad I got three of them!
Mr B chose the Mackerel and the flavours of citrus and fresh herbs were kept simple to complement the fish.
We shared a side order of oven roasted potatoes flavoured with oregano, tomatoes and chicken stock. They were lovely and had a really moreish barbecue flavour.
Opting to share a dessert we chose the 'Hovarda Chocolate Bar, coffee foam and milk ice cream' and I am glad we shared as it was a very generous serving! I love the classic combination of chocolate and coffee as the sweetness of the chocolate and bitterness from coffee just work so well together.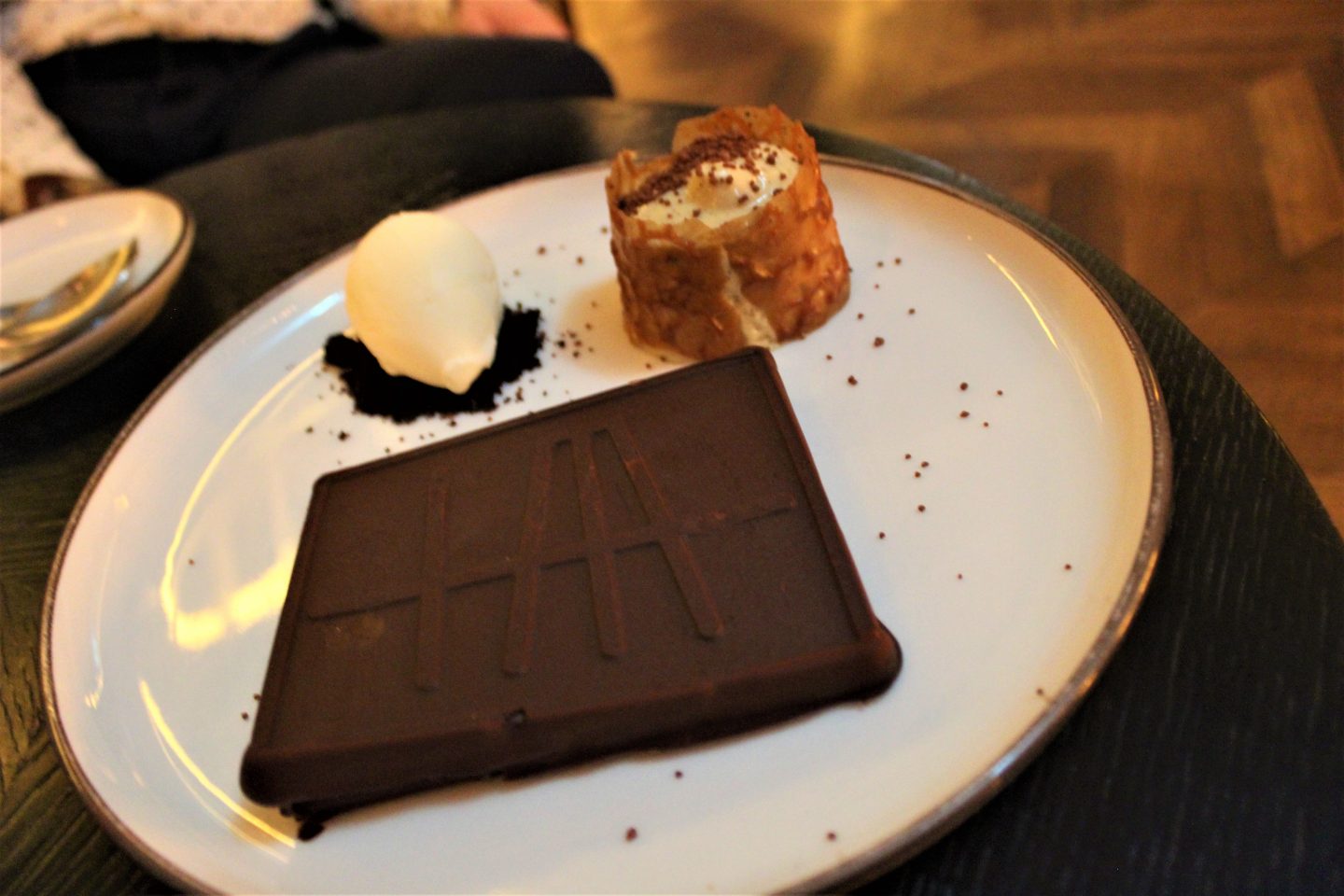 As it got later the bar became a lot busier as Hovarda regularly plays host to live music and international DJ's. Not wanting to risk leaving for an average bar, we decided to stay and enjoy the music, atmosphere and great cocktails! Four espresso martinis and a few shots later, we stumbled back to our hotel!
36 – 40 Rupert St, London W1D 6DW