Sometimes when you go away isn't it nice to simply switch off, relax and unwind? That is exactly what we did on our countryside glamping trip.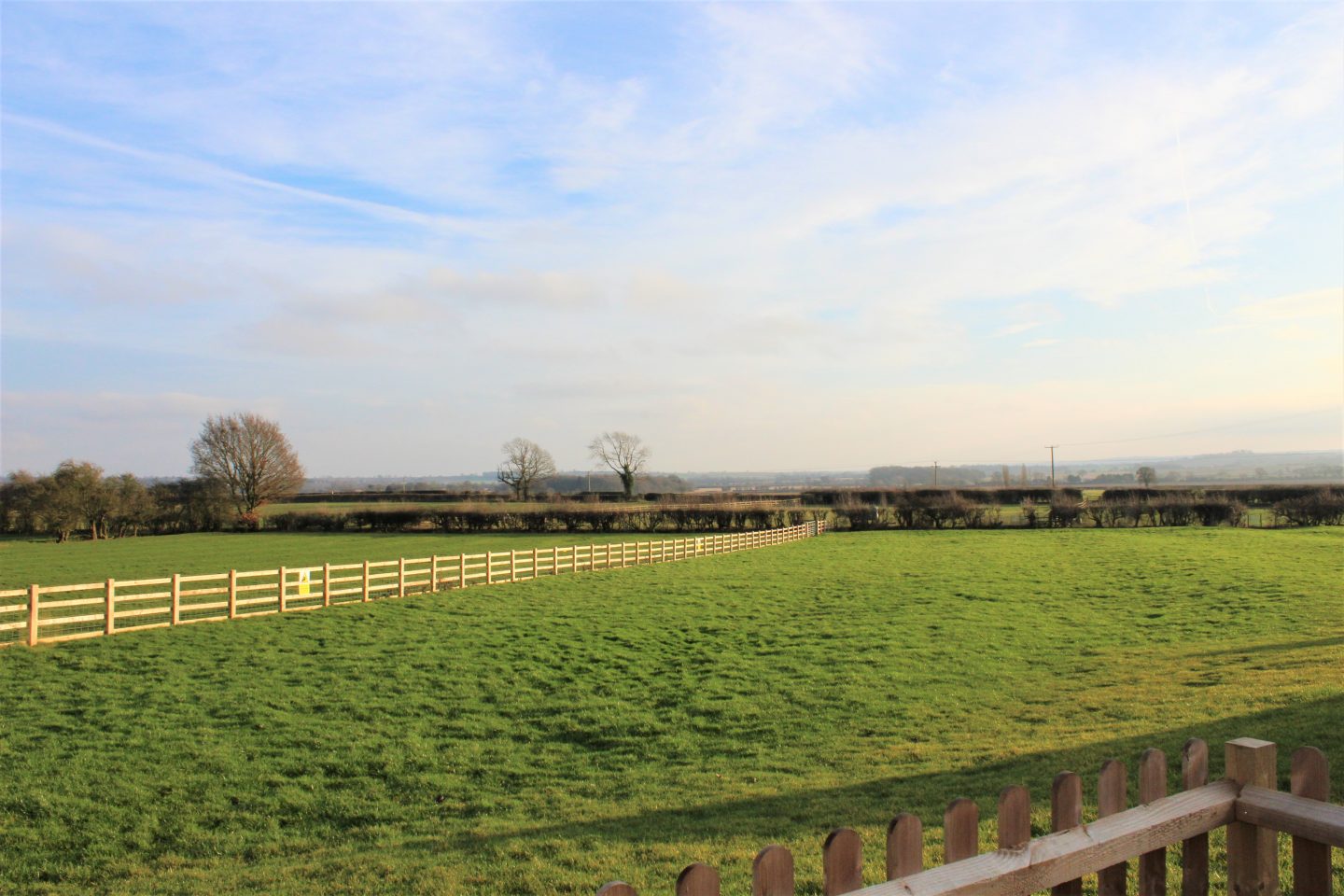 Wigwam have over 80 sites, but we chose one not too far from home so in less than an hour's drive we arrived at our beautiful little cabin.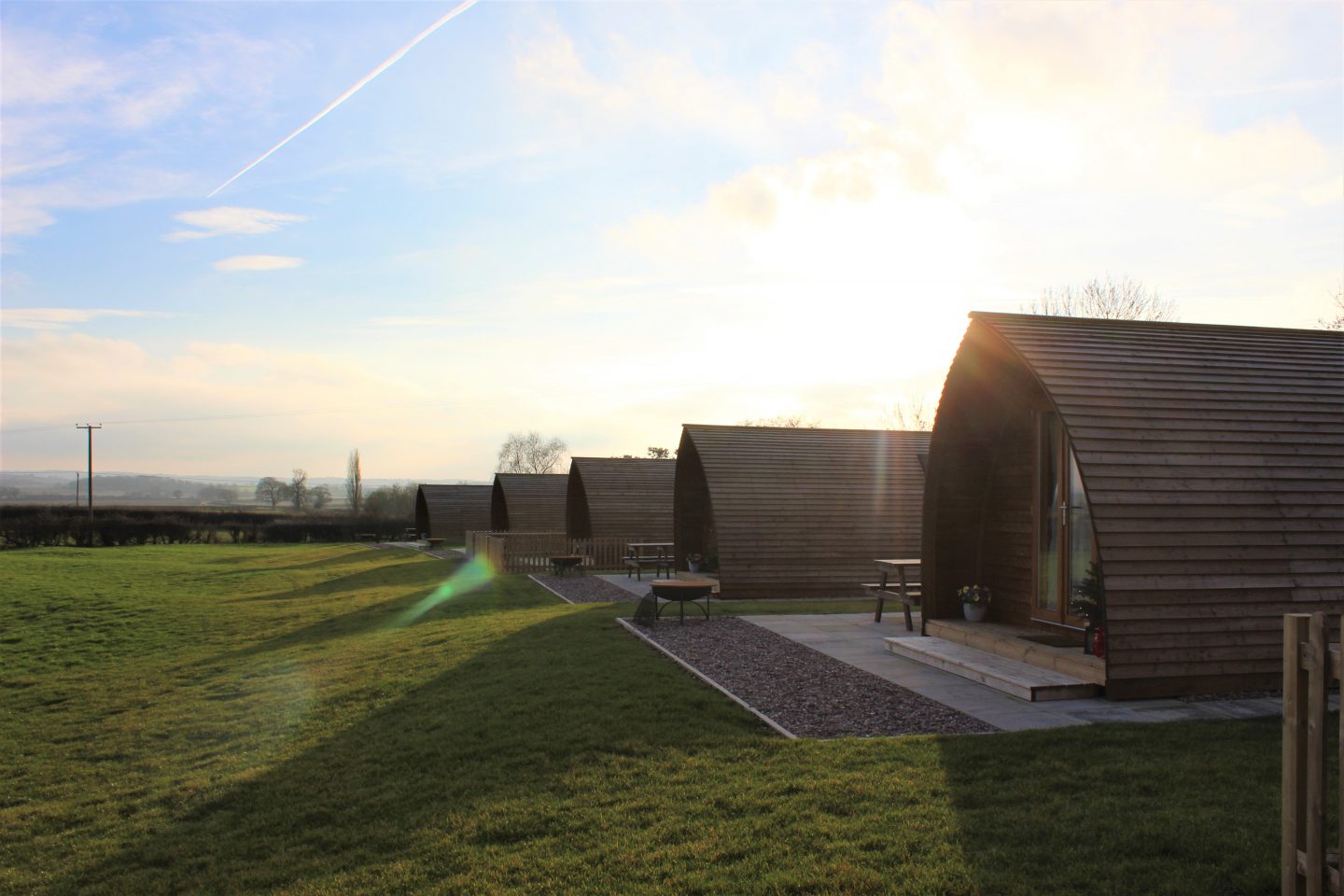 Of course, on this trip Snoopy came along with us as many of the sites are dog-friendly and what I particularly liked about Saxon Meadows was that the dog-friendly cabins had fencing around them so Snoopy could plod in and out without us having to worry about him wandering off.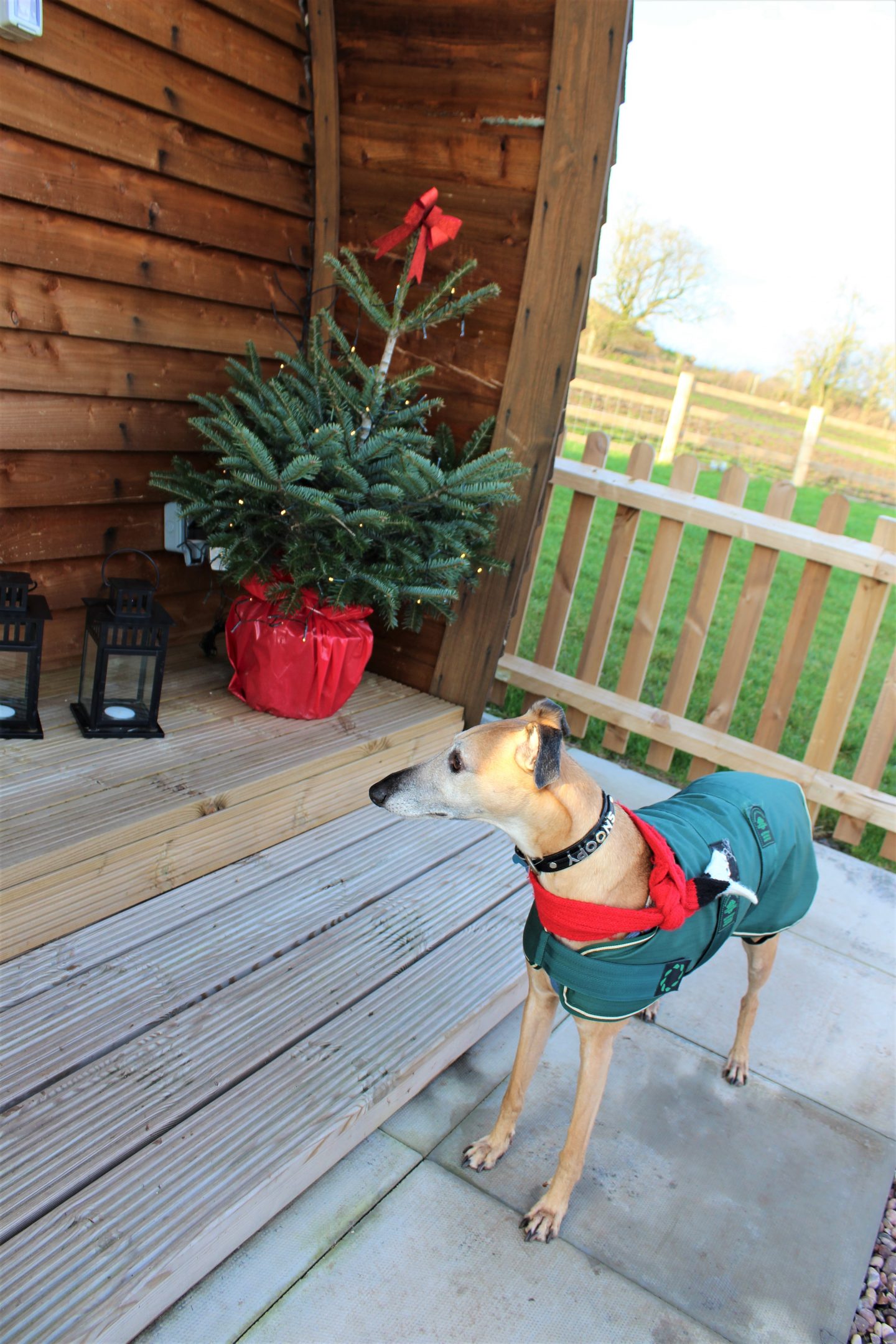 Saxon Meadows is also a working farm so having the fenced area for dogs also helps with safety, although Snoopy is a big scaredy cat so he would probably be more scared of sheep than they would be of him!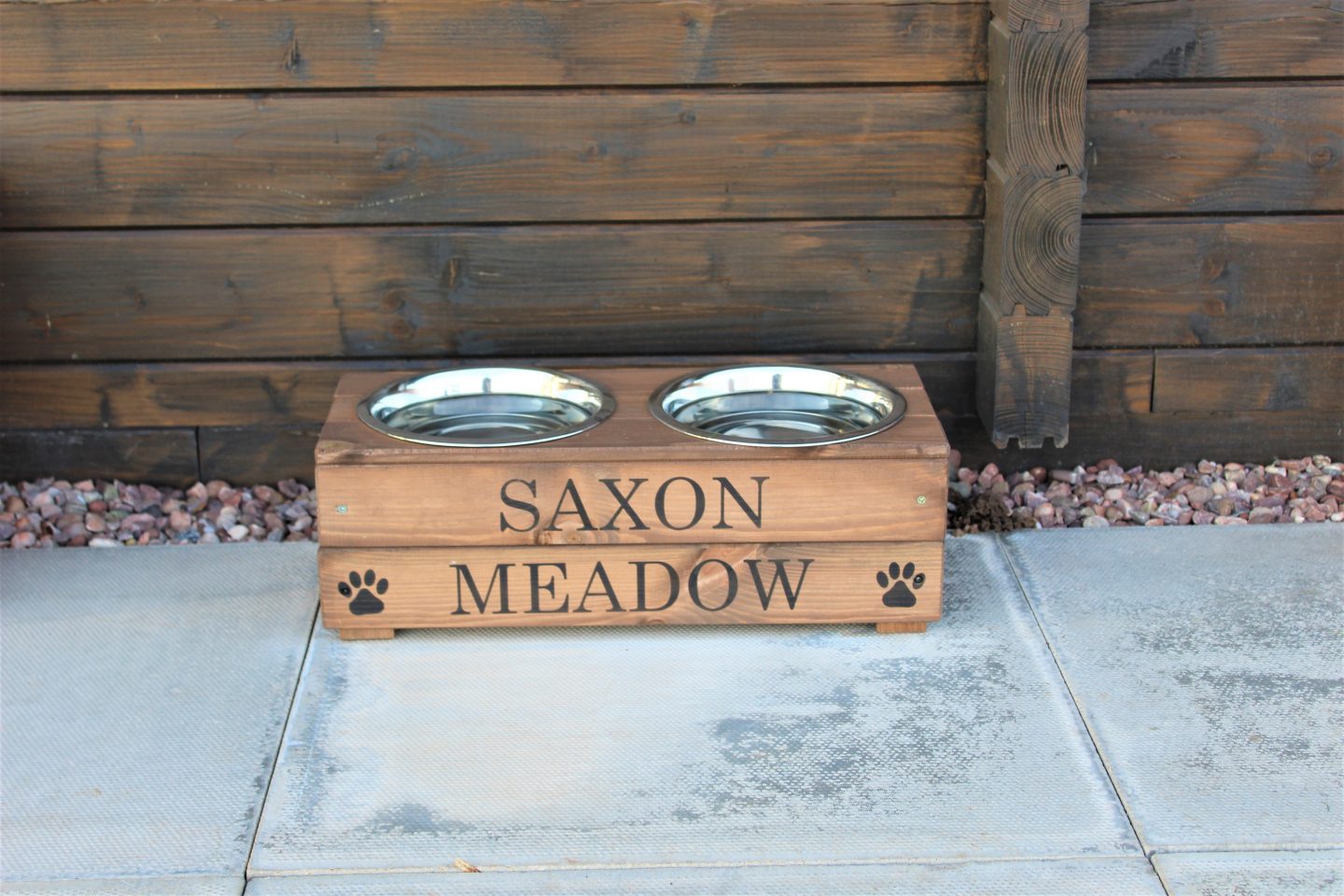 Our cabin, whilst some may think looks small, had everything we could want for our two-night stay and has been designed so well that it didn't feel cramped at all. It also has electricity and heating!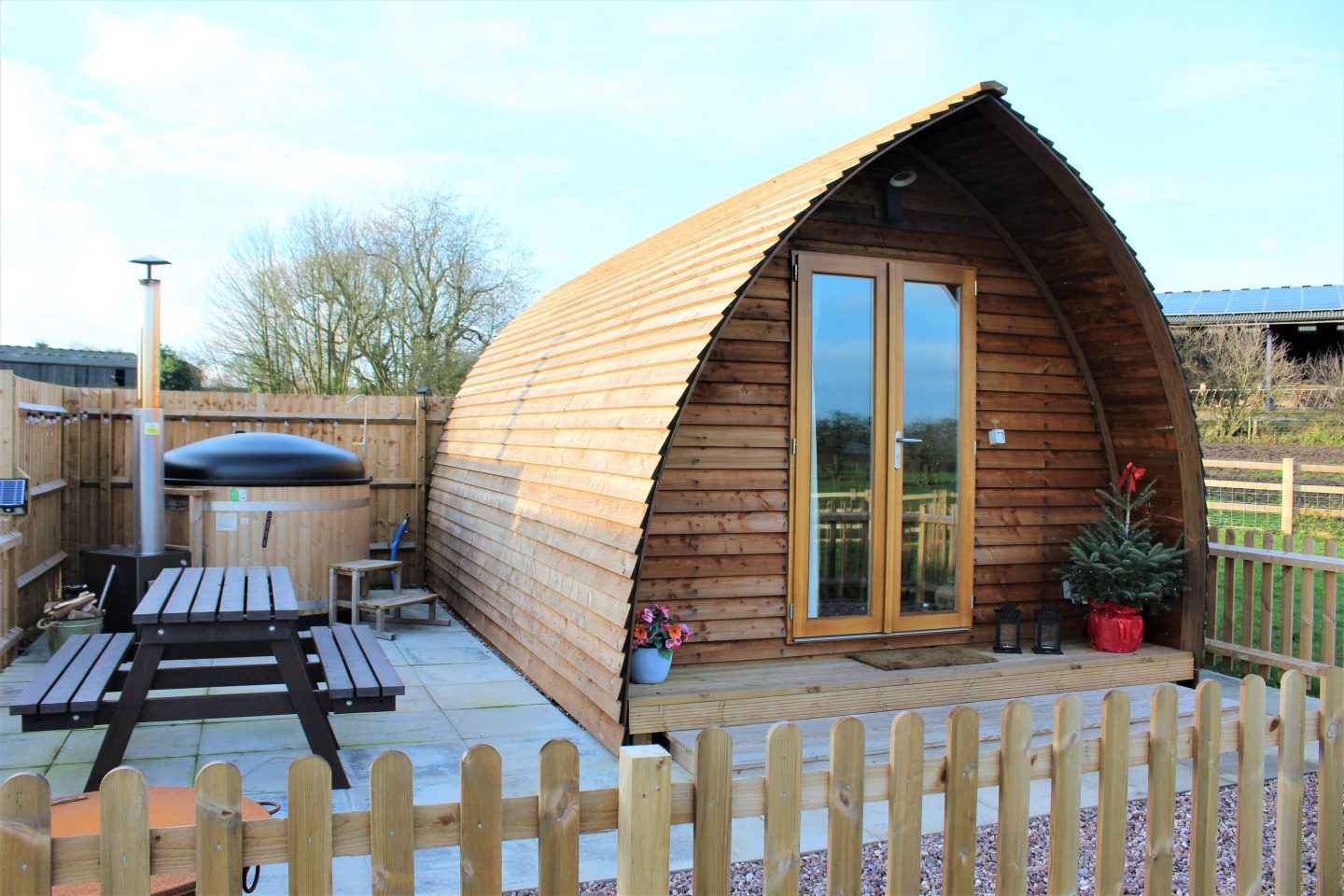 As we visited in-between Christmas and New Year all cabins had a festive Christmas tree outside and some small decorations on the inside. Also waiting for us in our cabin were some chocolates and for Snoopy some dog biscuits (which didn't last long!) and a cute little dog blanket. I really appreciate these small thoughtful touches.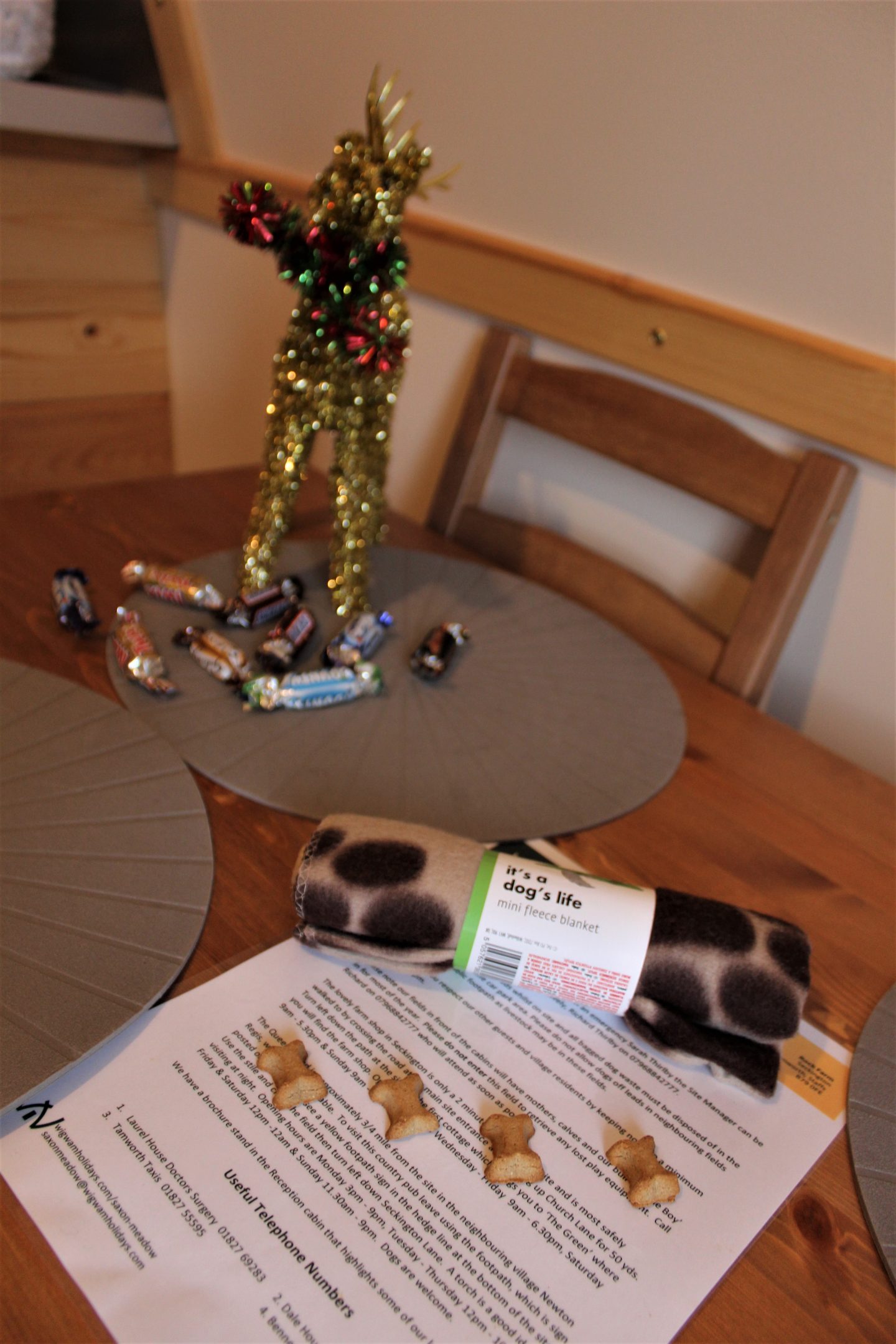 In our cabin there was a table with four chairs, a TV with built-in DVD player . . .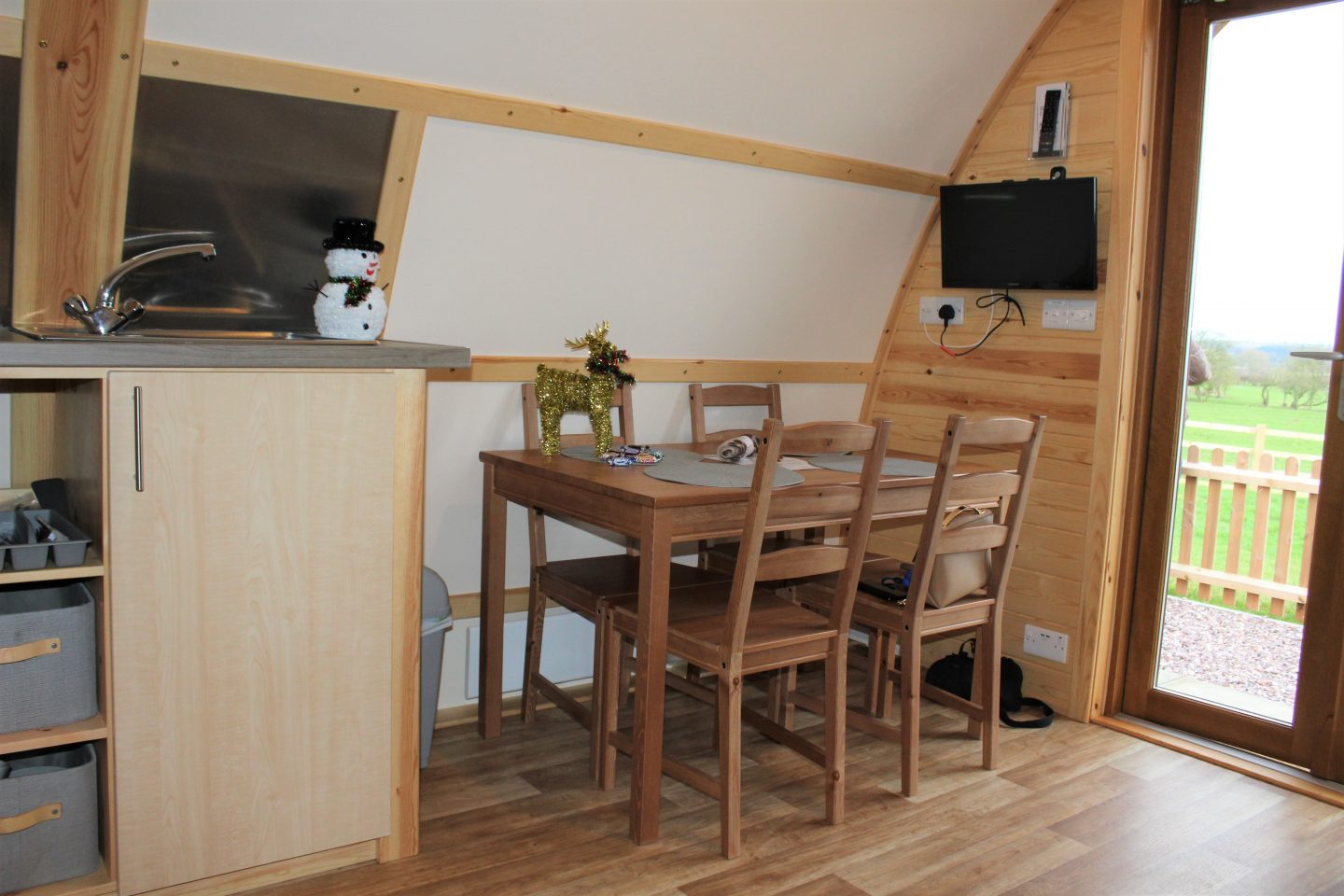 a double bed and a sofa which can also turn into a sofa bed if needed . . .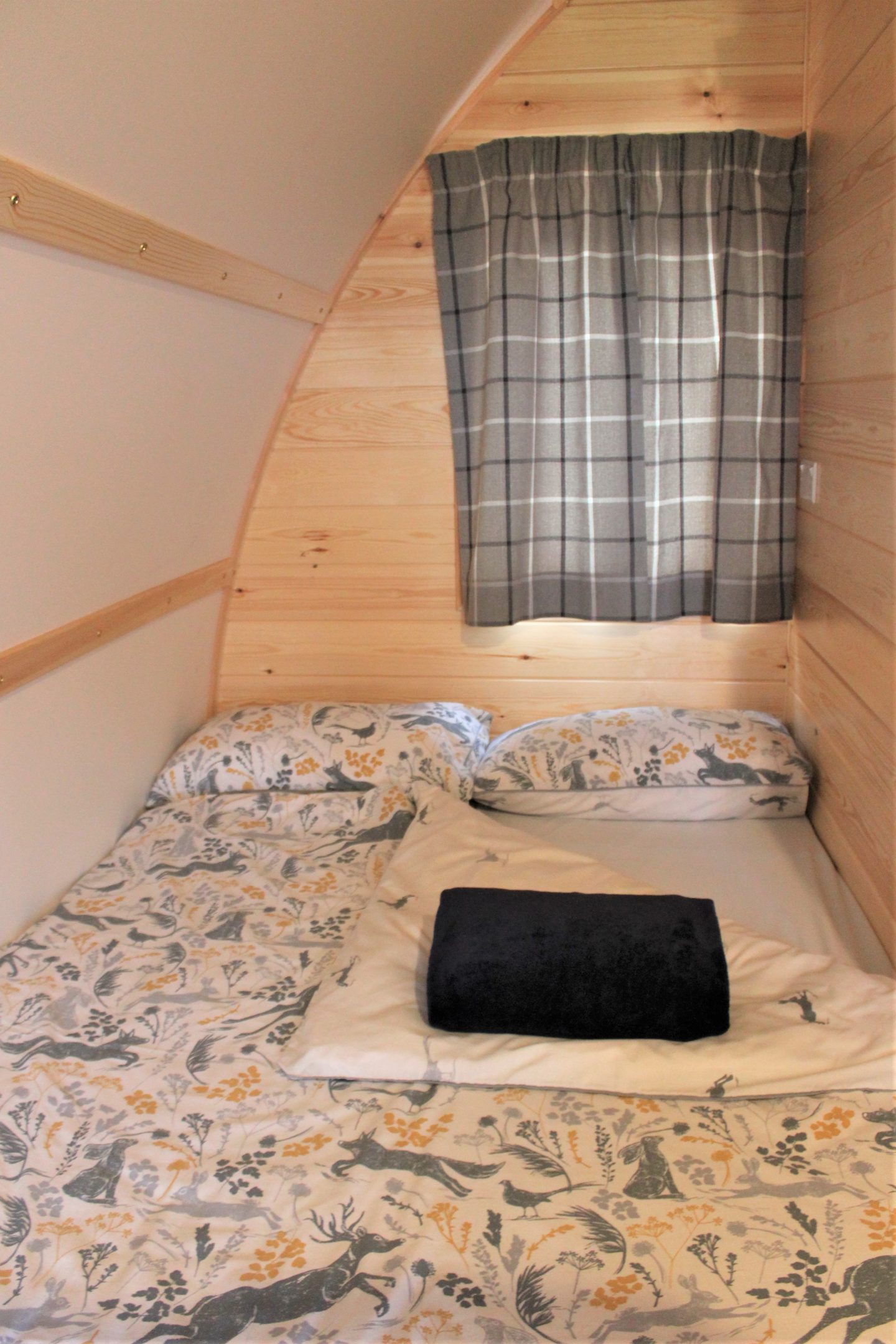 and kitchen which had a kettle, toaster, microwave, two hobs, a fridge and all crockery, pans and drinkware . . .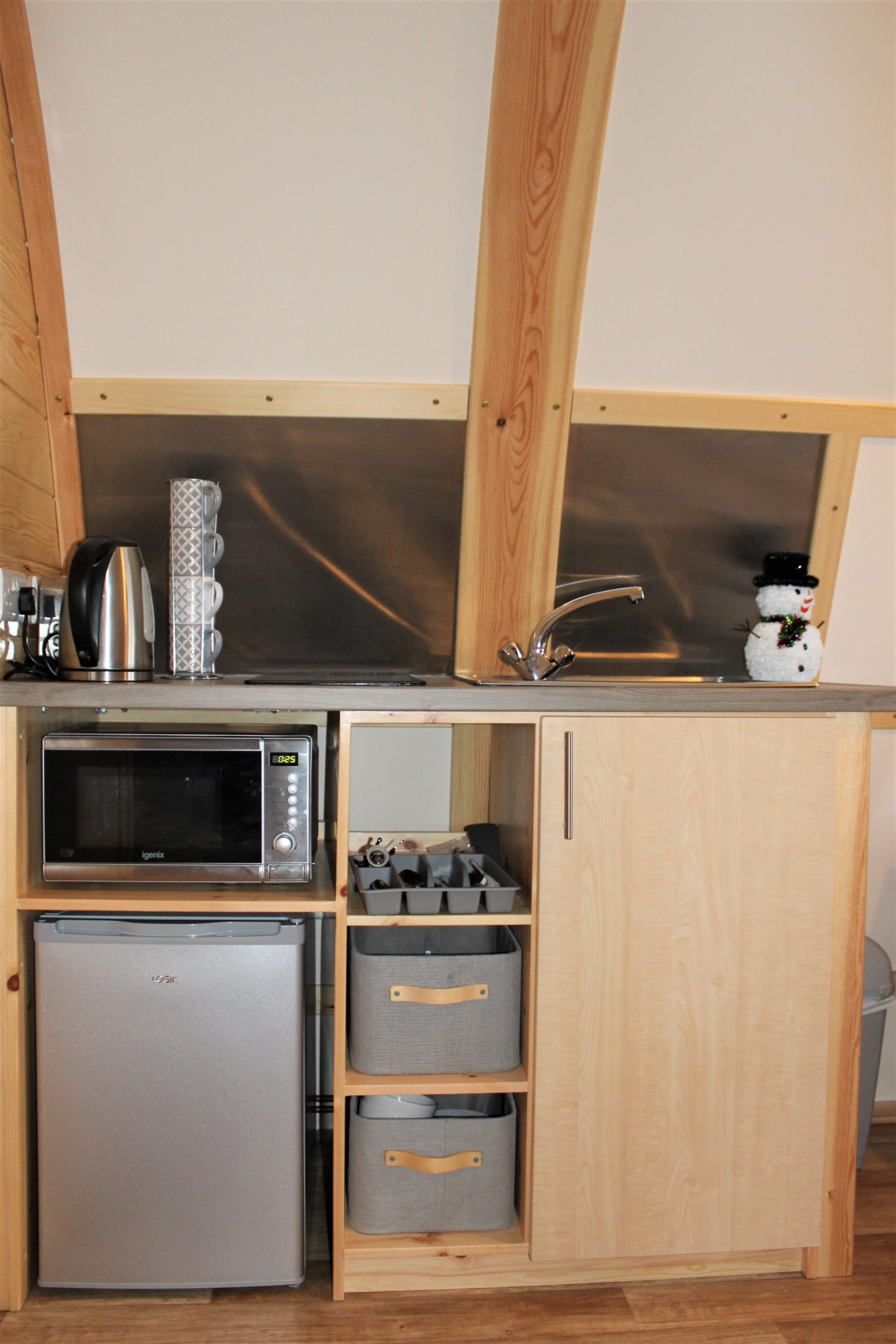 I was very impressed with the kitchen. For dinner one evening we whipped up a pasta with tomato and mascarpone sauce and for breakfast one morning sausage cobs and the other scrambled eggs with smoked salmon on toasted English muffins.
The bathroom had a lovely hot shower, sink and toilet with a heated towel rail.
It had plenty of space for the three of us and we really enjoyed unwinding in our cabin, relaxing with a cup of tea, playing games and switching off from the outside world.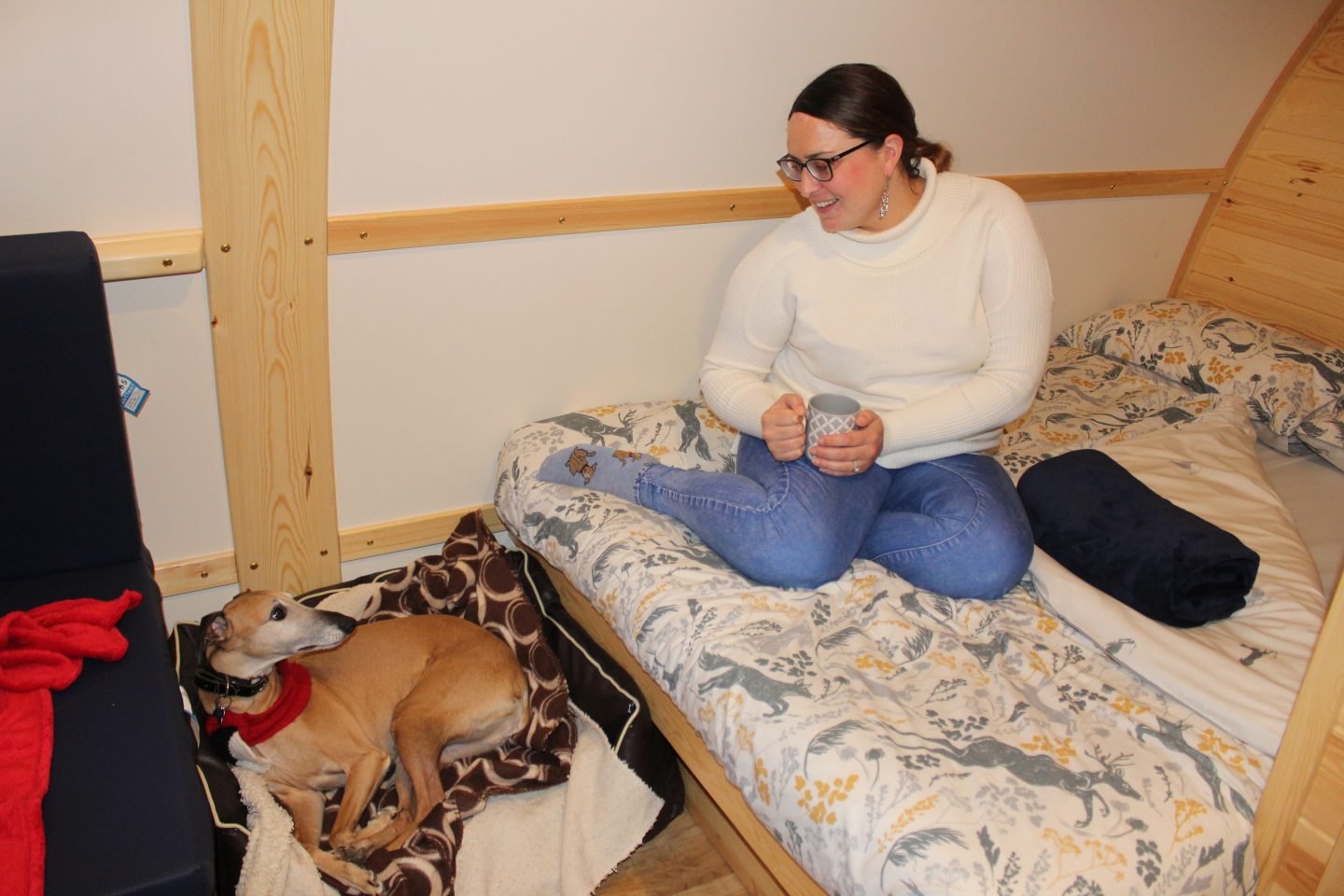 Outside you have a firepit should you wish to sit outside and warm up or to toast some marshmallows. There is a picnic bench which would be perfect for eating al fresco in the summer and my favourite part . . .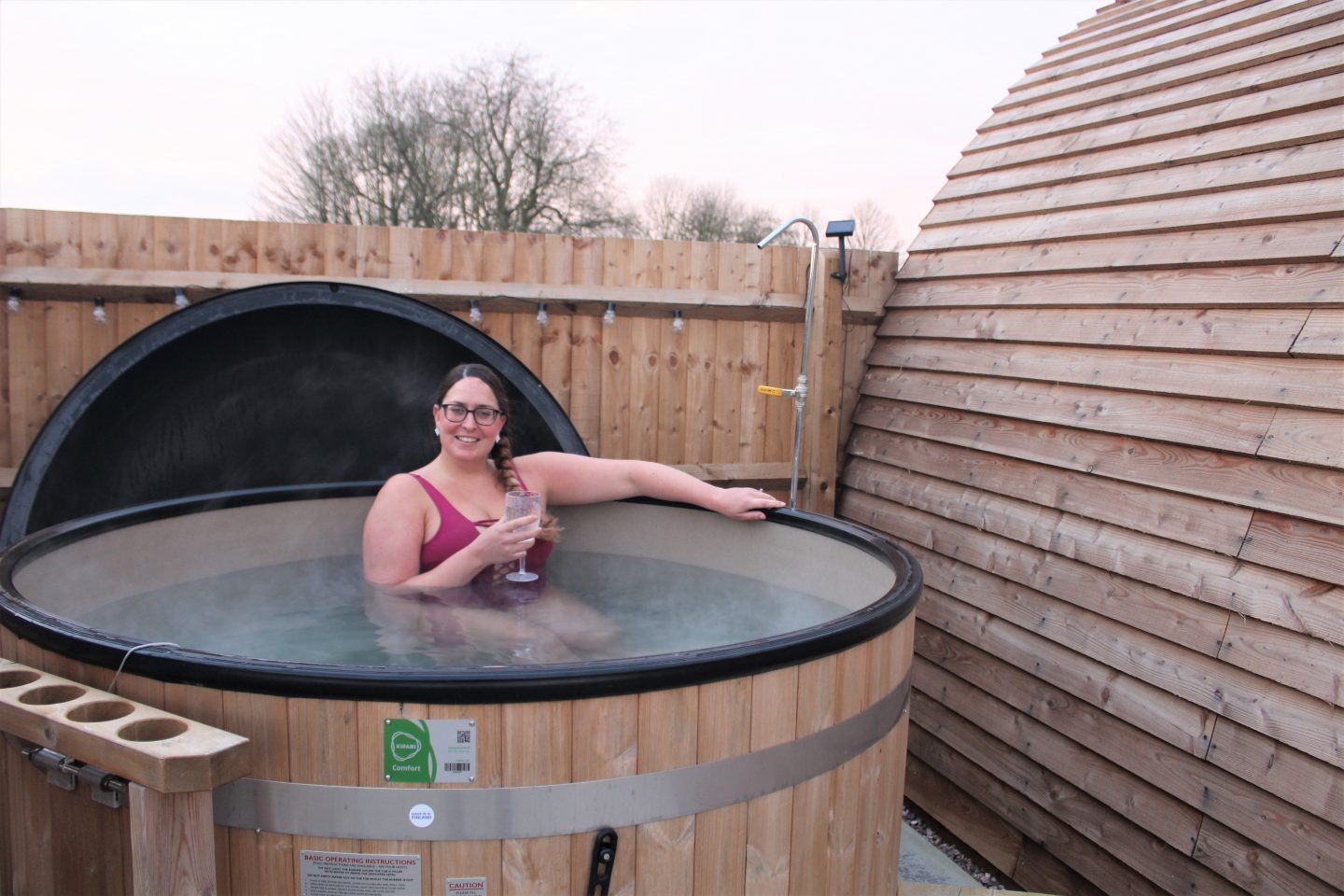 . . .the wood-fired hot tub! Already heated for our arrival it was the perfect temperature and sitting in there with a glass of fizz listening to nothing but the sounds of nature was just what we needed to feel completely relaxed and pampered.
Saxon Meadows is surrounded by wonderful countryside and the lovely owner Sarah filled us in on the best walks for us to take. There are also three local pubs within walking distance! If you are feeling a little more adventurous than us there are places you can visit like Tamworth Castle or Twycross Zoo which are both a short car ride away.
The reception area is full of DVDs, board games, games for smaller children and local information and leaflets. Although should you need anything be sure to speak with Sarah who is so friendly and can help you with anything else you could want. I forgot my walking boots and she even leant me a pair of her Hunter wellies which were my size. You really don't get service like that in many places.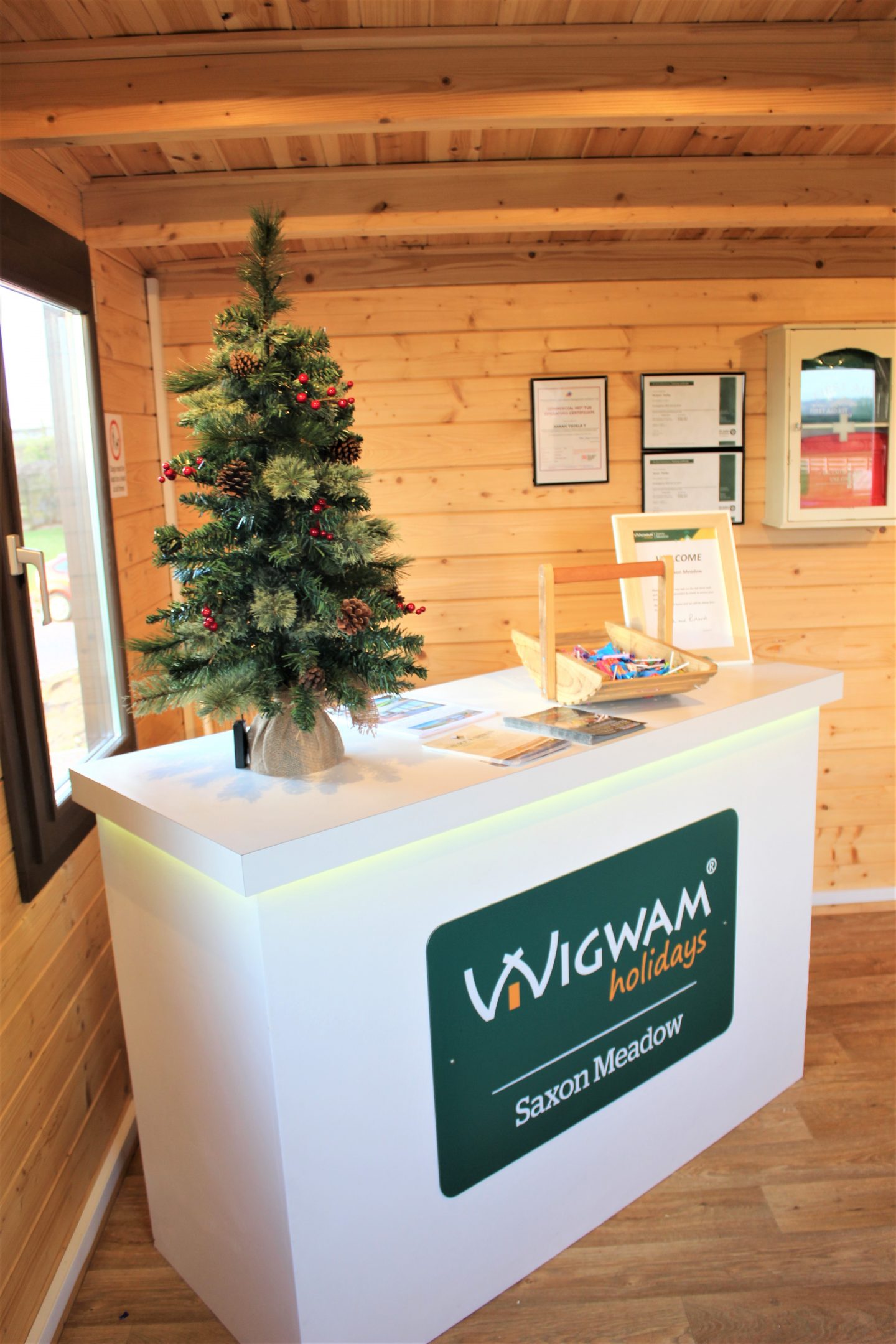 All three of us had a wonderful stay and it was just what we needed for some quality time together.