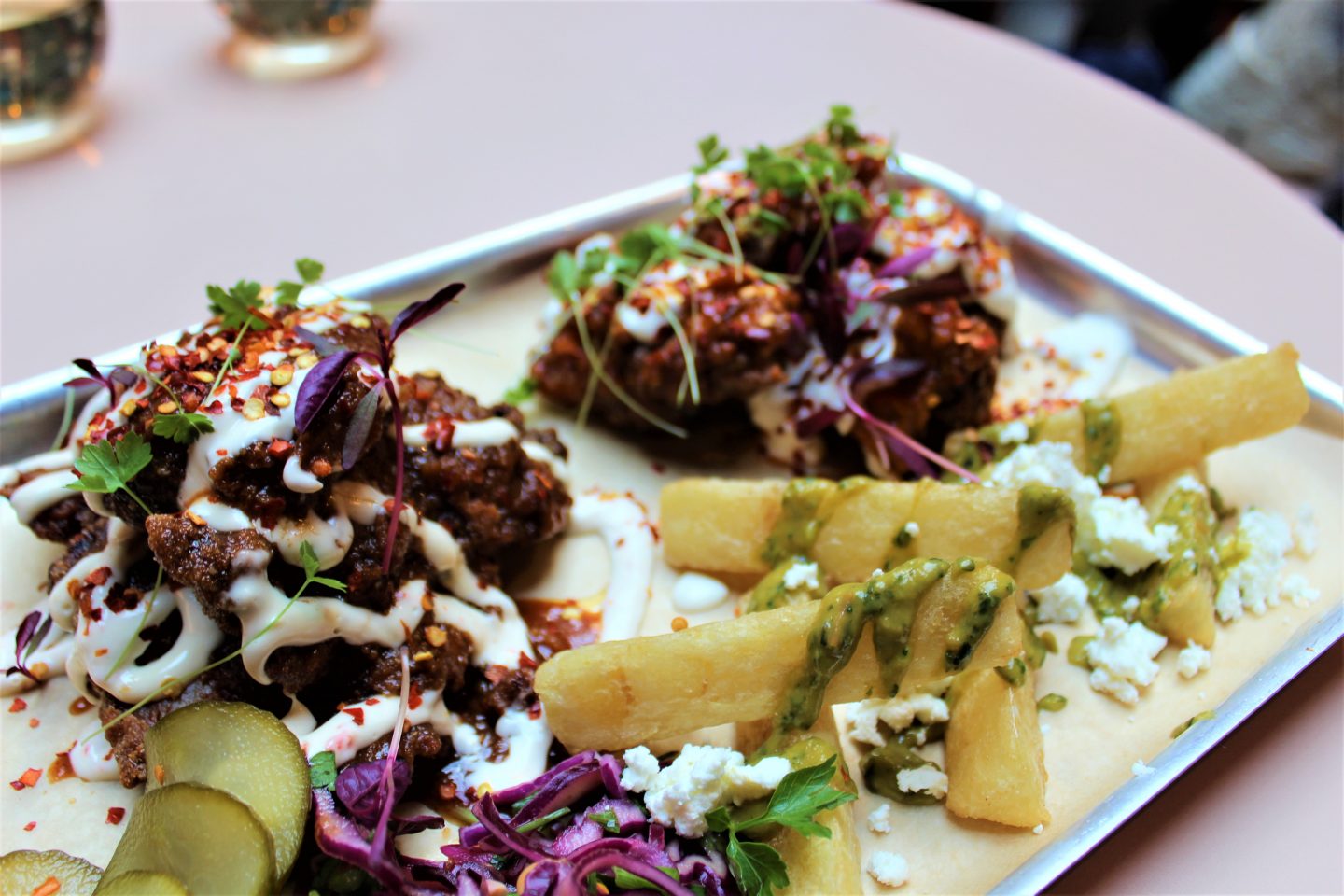 Seven Dials Market only opened in September – it has been all over social media and rightly so.
It is an old banana warehouse which has been transformed and is now full of independent street food vendors. Upstairs you will find the likes of Club Mexicana, vegan inspired Mexican food, and the famous Pick and Cheese, the world's first cheese bar!
Head downstairs and you will be greeted by the communal tables. We visited on a Saturday afternoon and the place was buzzing with life, not to mention amazing smells!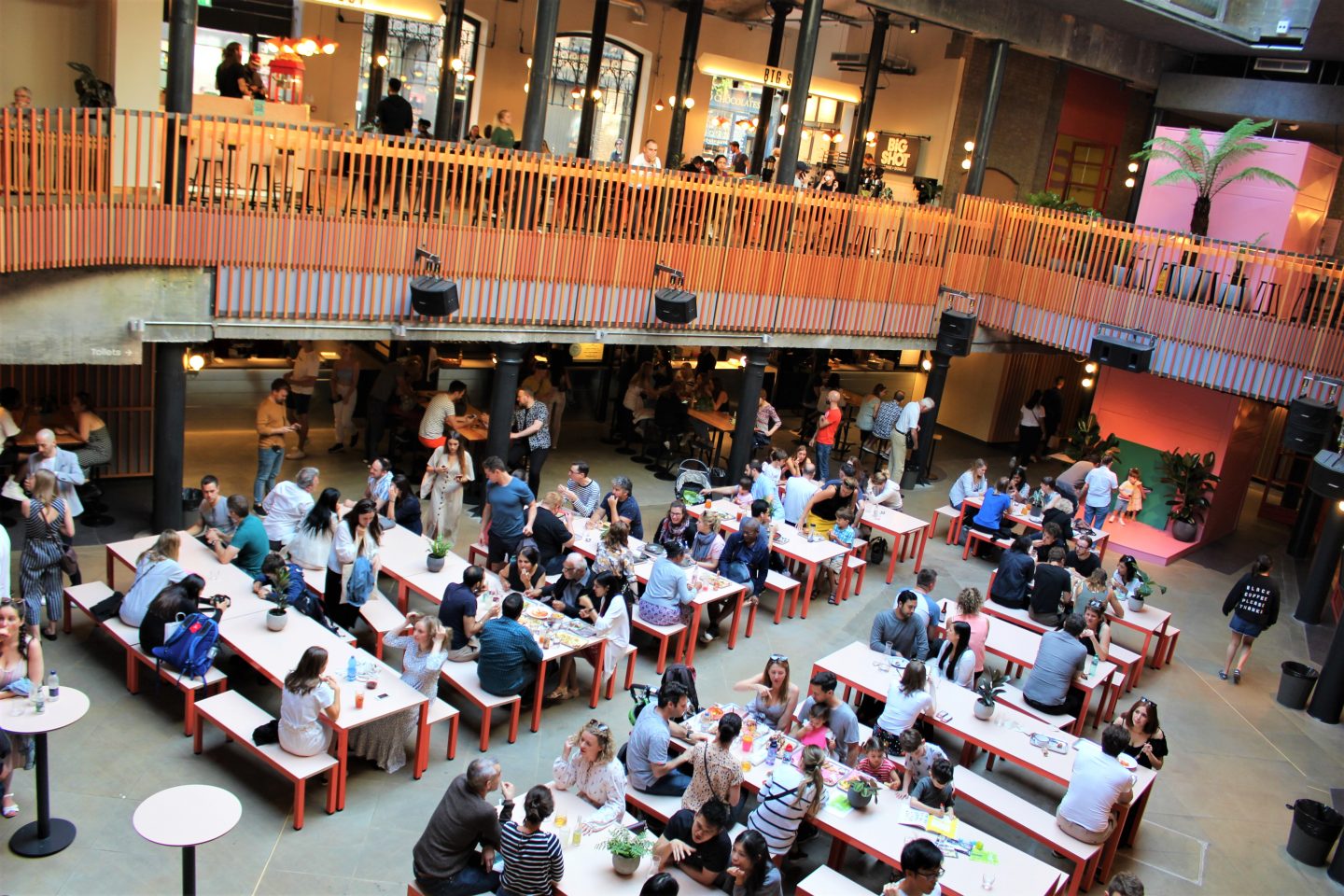 But not to worry, as even when full of hungry diners the market feels open and spacious with the glass roof letting in lots of natural light.
We headed to the Kerb bar to grab a drink and make the tough decision of where we were going to get our lunch from! The bar serves a great range of drinks from craft beers, wine, cocktails and a selection of spirits.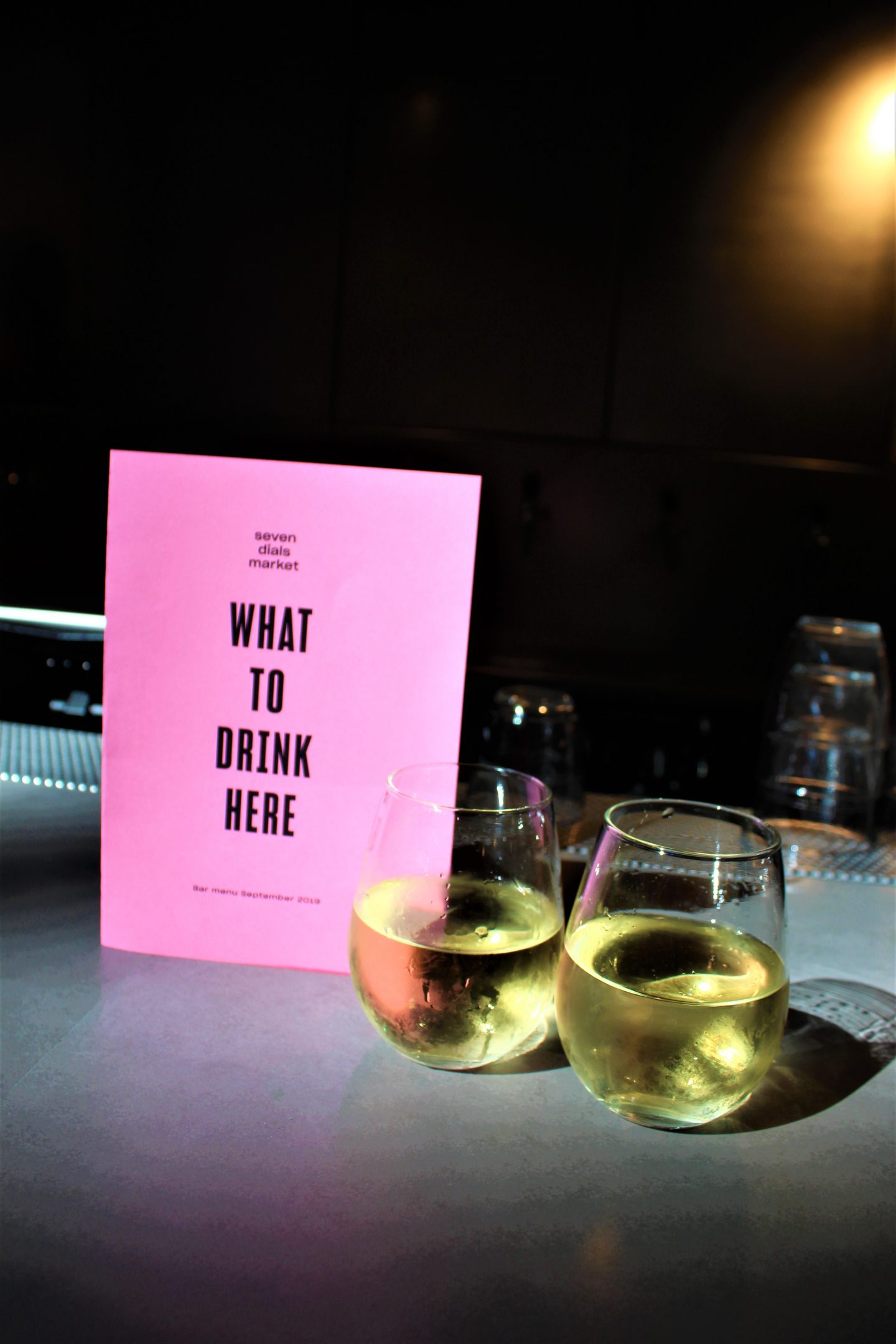 You are just as spoilt for choice of what to eat downstairs as you are upstairs. There are mouth-watering burgers from Truffle, Ramen bowls from MasterChef winner Tim Anderson or fresh pasta from strozzapreti to name just a few options.
In the end we both chose El Pollote, who do Venezuelan fried chicken. The week before we were there they won first place for Judges choice at Wing Fest 2019!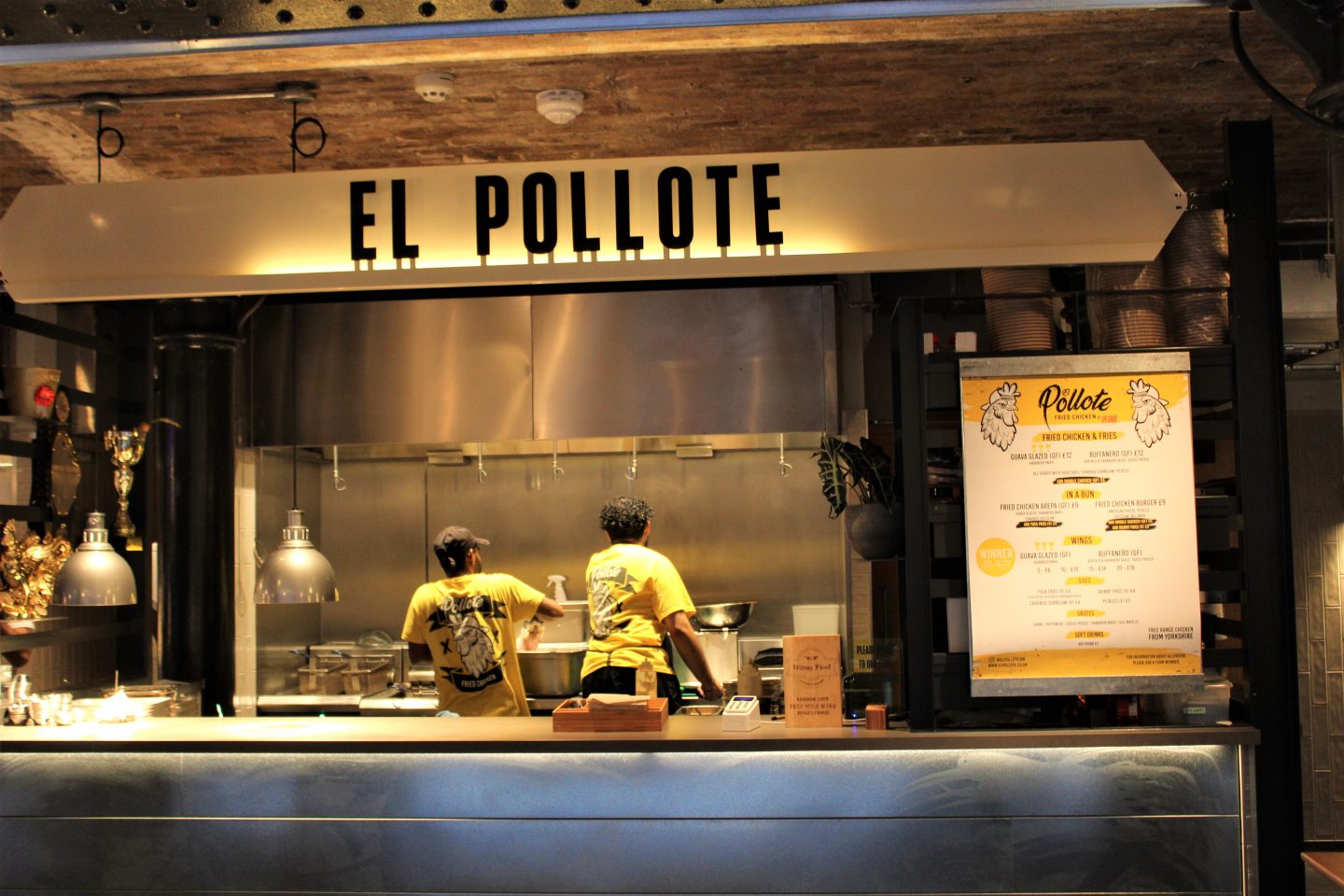 Mr B and I shared two different portions of fried chicken with sides and I can definitely understand why El Pollote are award-winning – wow! This was the king of fried chicken!
One portion was 'Guava Glazed fried chicken with habanero mayo', which had a real kick of heat. The chicken was perfectly crisp on the outside and still deliciously moist on the inside. It was packed full of flavour, spice and was the most tasty fried chicken I have ever had!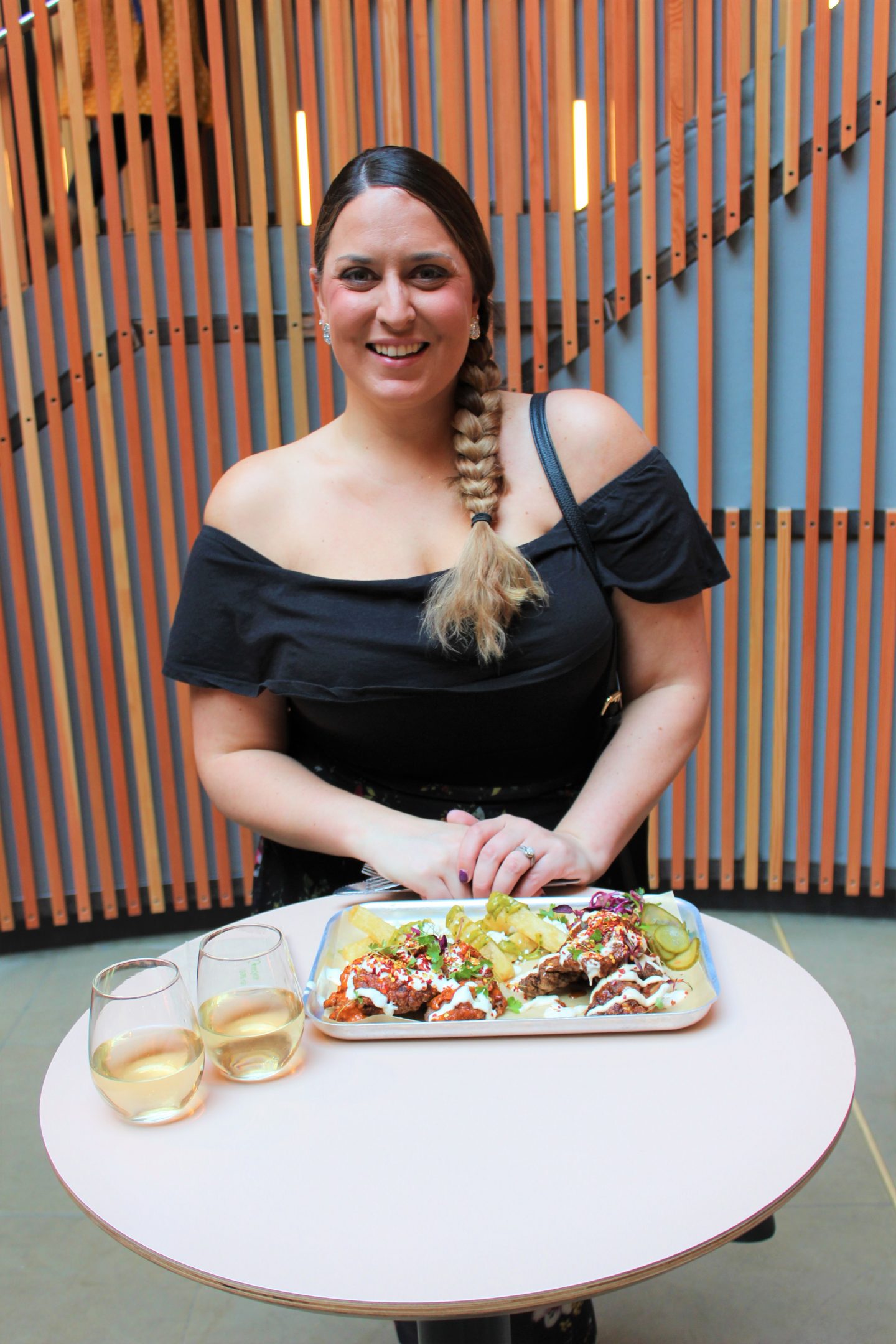 The other portion of chicken we had was the 'Buffanero fried chicken, buffalo and Habanero sauce, queso fresco', which didn't have the level of heat as the other portion, but was just as tasty, full of flavour and perfectly cooked!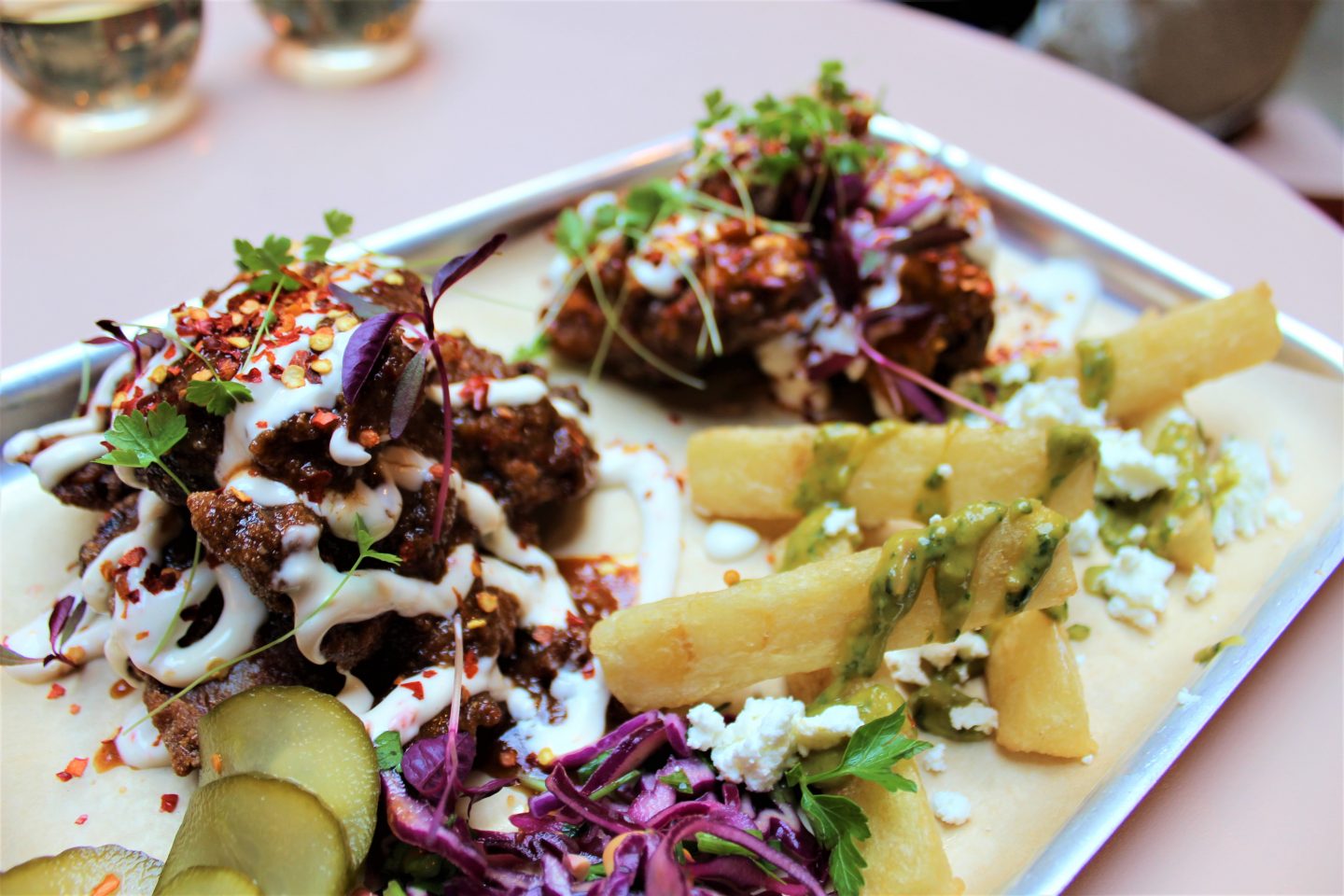 On the side we shared a portion of the 'Yuca fries, feta cheese, avocado and coriander salsa' and they were sooooo good – I want these in place of regular chips all the time! The salty feta and fresh avocado and coriander salsa worked perfectly with the fries. Also on the side were charred cornslaw and pickles.
I'd love to go back to Seven Dials Market to explore more of the street food vendors, but to be honest, I'm sure I would find myself back at El Pollote. After eating at El Pollote, fried chicken will never be the same again!