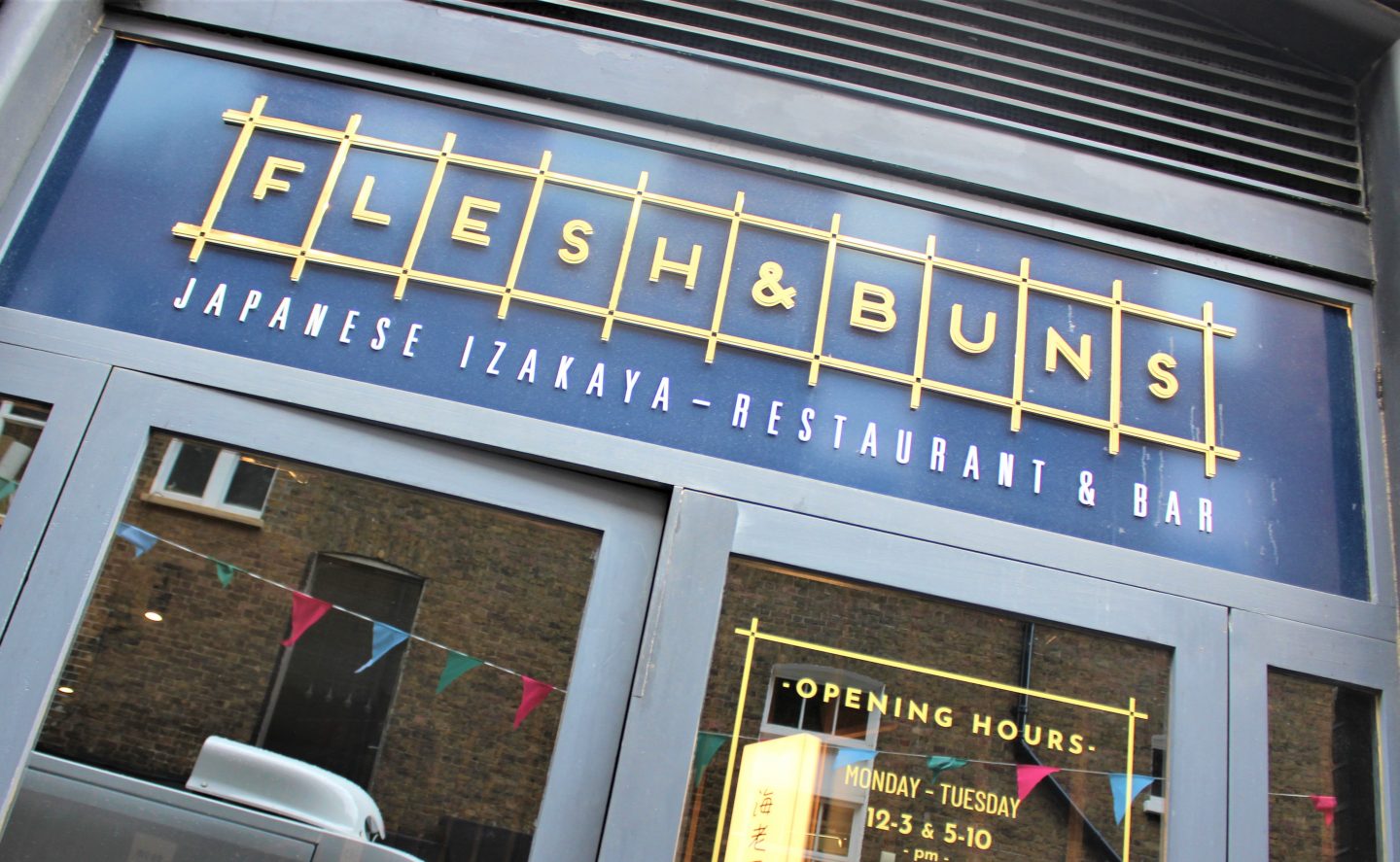 Saturday night in Seven Dials saw us heading to the trendy Flesh & Buns.
Mr B and I both love Japanese food. The concept behind the restaurant is Japanese-inspired sharing plates with the 'flesh' being a selection of meat, seafood and vegetables and the buns being the lovely fluffy bao buns.
Heading down the stairs into the restaurant you could feel the buzz of the place. It was full of life and bustling as you would expect on a Saturday night.
To kick things off I ordered a Lychee and Pomegranate Martini which was made with Vodka, Lychee Juice and Pomegranate Syrup. It was lovely and not too sweet with just the right amount of vodka.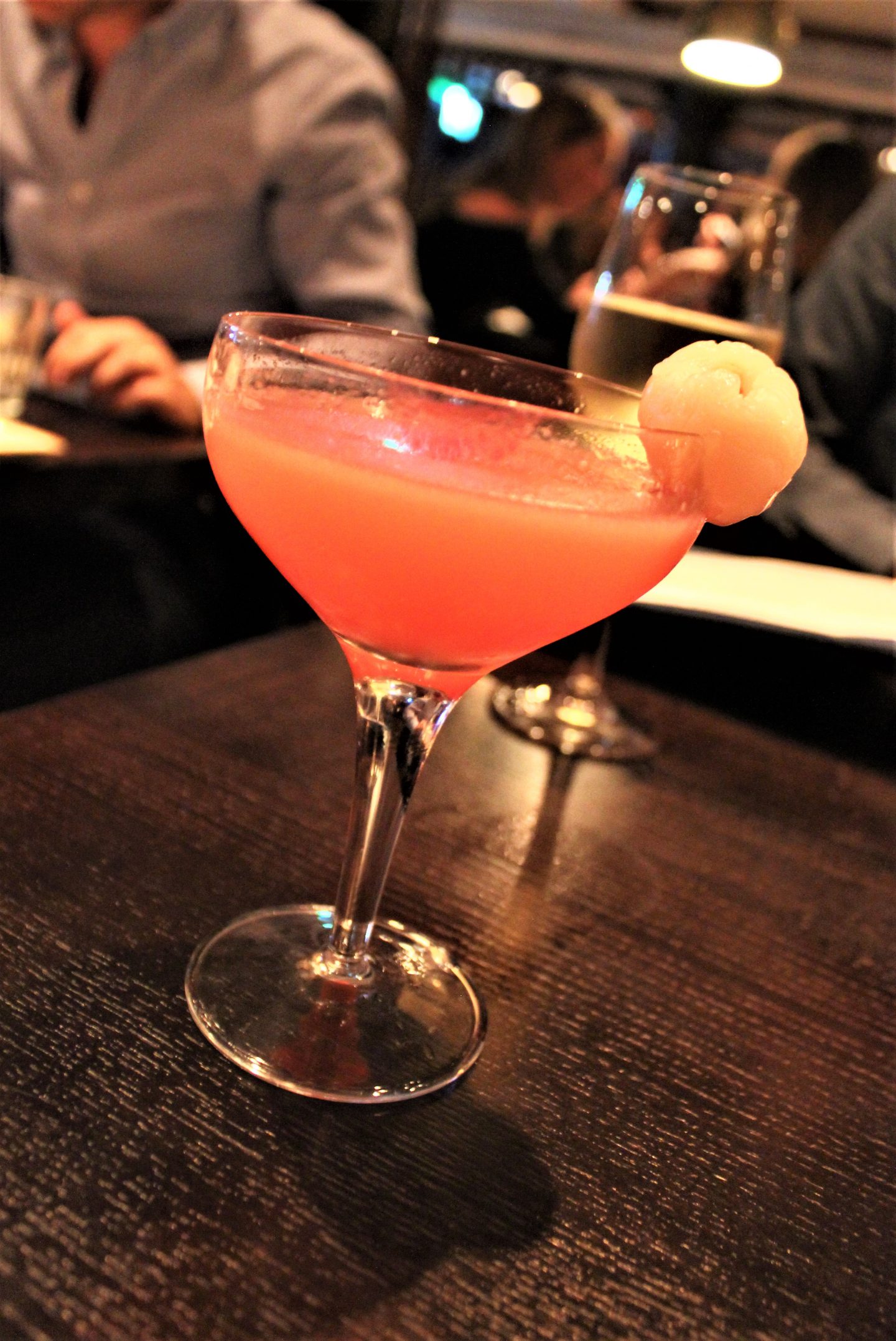 To start Mr B and I ordered the mixed Sashimi set which consisted of 2 x tuna, 2 x salmon and 2 x yellowtail. It came served on ice and was so fresh and tasty. We really had to resist ordering more as we knew how much other food we had ordered!
Not being able to pass up on the sushi, we took our waitress's recommendation and ordered the Salmon tempura roll with shiso leaf, avocado and shiso mayo. The rolls had a lovely thin batter which gave them a delicate crunch and the avocado added a lovely freshness with just a hint of mint from the shiso. All the rolls were eaten a little too quickly!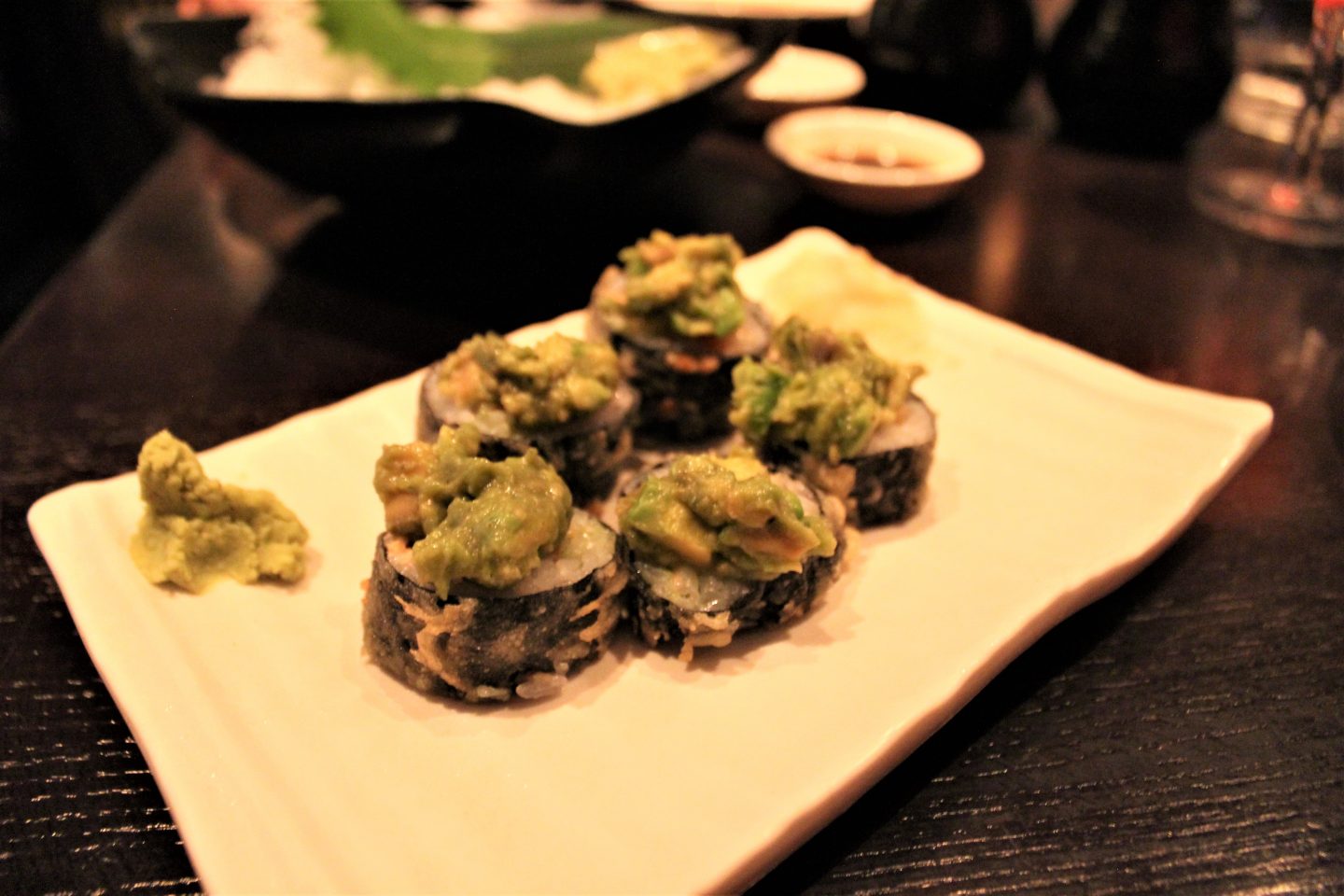 Time for another cocktail and this time I chose a frozen Yuzu Margarita, which was made with Silver Tequila, Yuzu and Lime Juice, Agave Syrup and Orange Liqueur. I really like Yuzu and being a frozen cocktail I found it  really refreshing.
Now onto the main event. There was a great selection of fillings to choose from for the bao buns and in the end the first meat Mr B and I went for was the Crispy duck leg with plum sauce and beetroot pickle.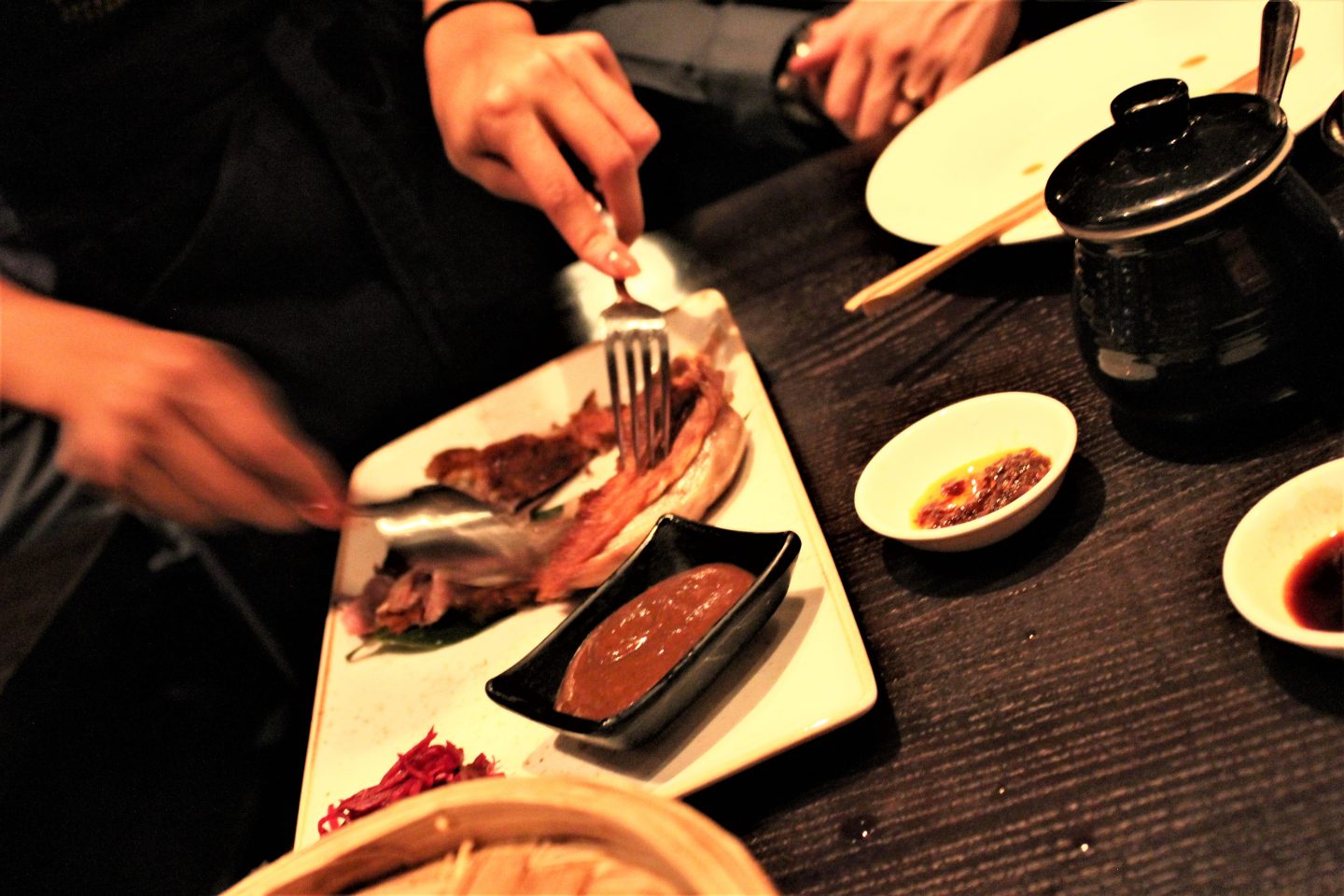 They offered to shred it for us at the table which we happy accepted. The duck was still moist and very tender and the sweet plum sauce complemented the duck really well. This was definitely my favourite – I loved the flavour and texture combinations when in the soft fluffy buns.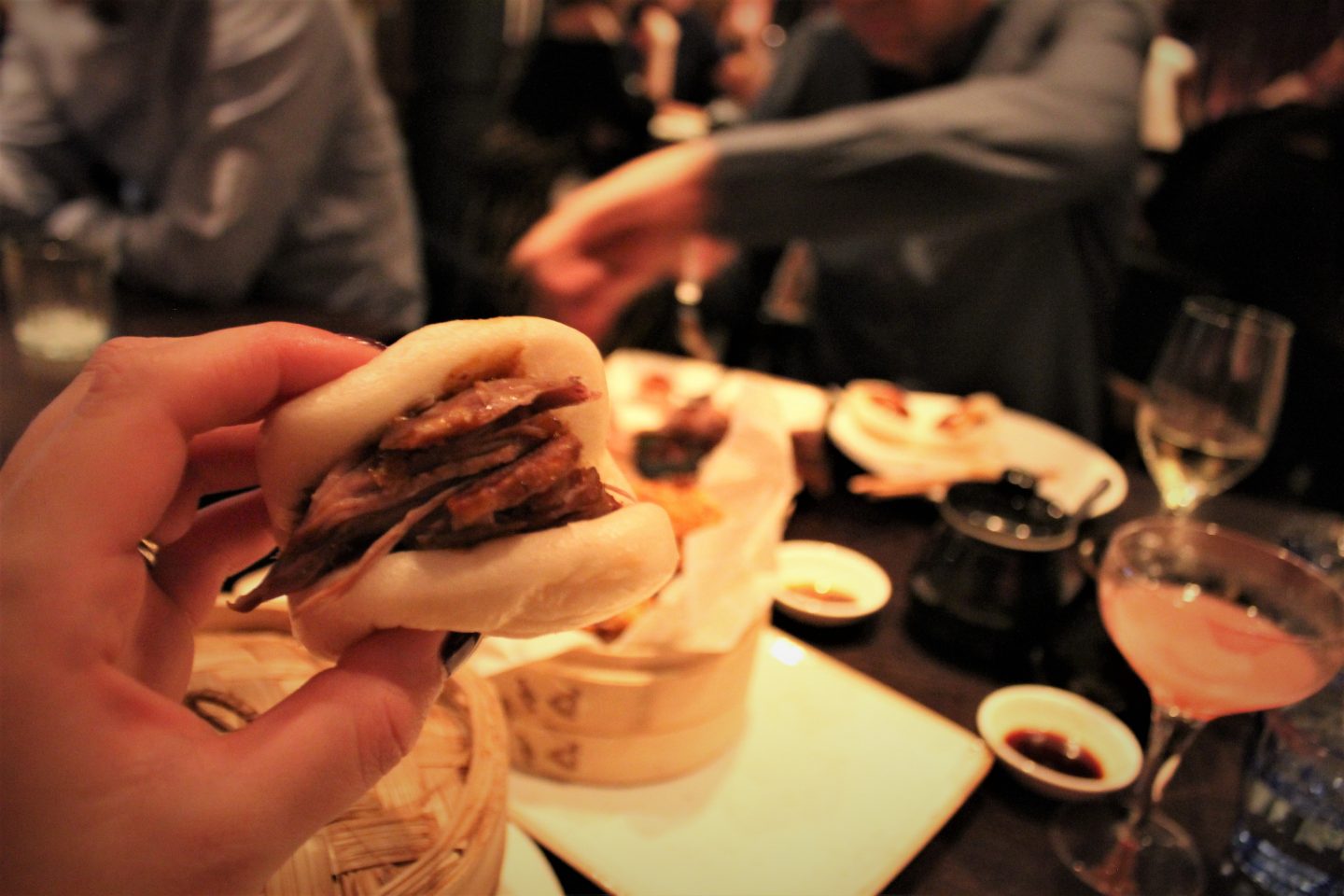 The other filling we chose was the smoked Ox cheek croquettes with coriander salsa and carrot pickle. These were some very impressive croquettes, not only generous in size, but full of flavour.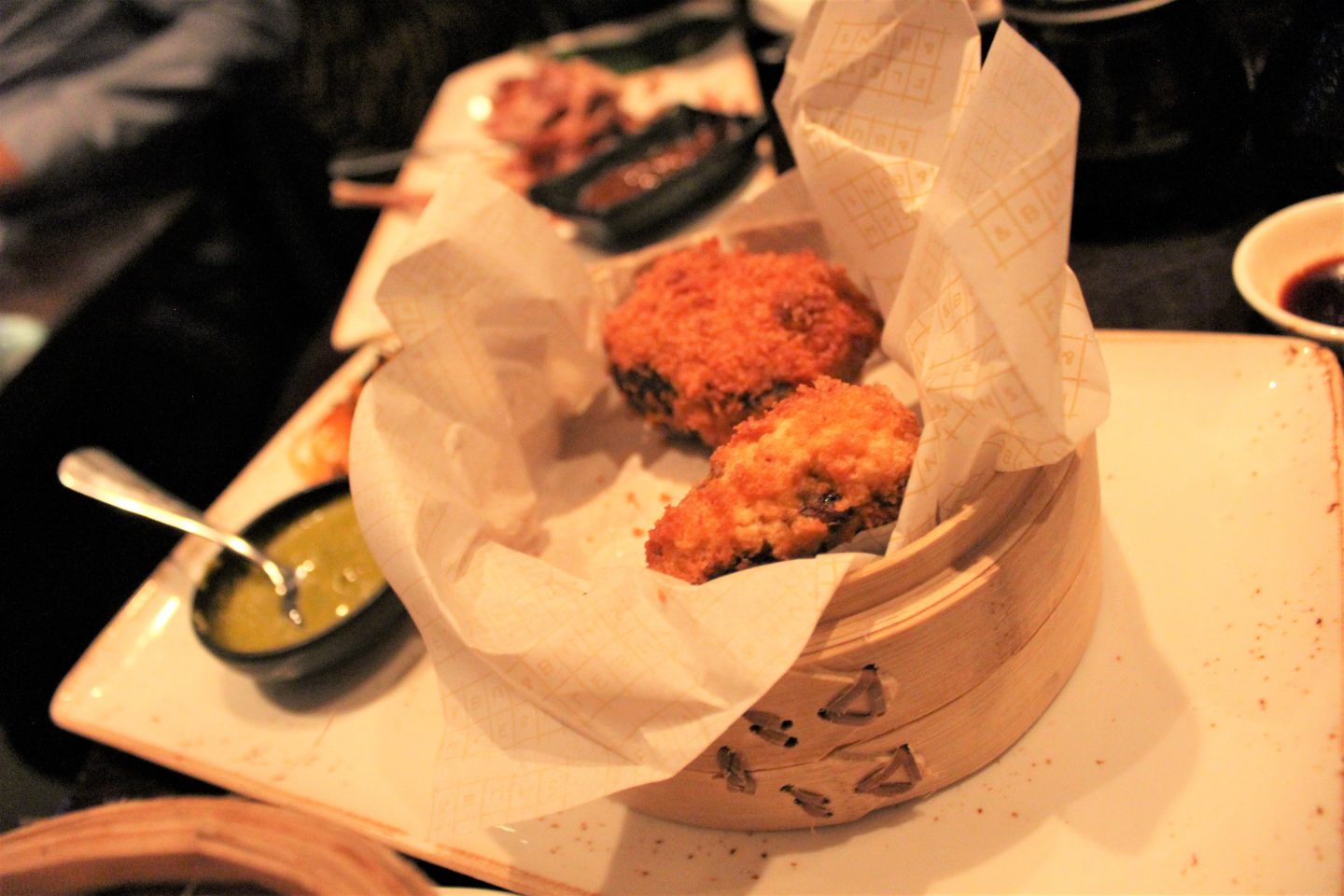 They had a real kick of smokiness, like they had been cooked on open flames, and had a perfectly crisp outside packed with beautiful tender meat on the inside. Mr B loved these! I thought the coriander salsa worked really well as it packed a real punch which stood up against the smokiness of the meat.
Feeling absolutely stuffed but still wanting to satisfy my sweet tooth, we ordered two Mochi. They had quite a few flavours to choose from but we opted for the coconut and the black sesame, which were very well made and were just the right size to finish off our meal.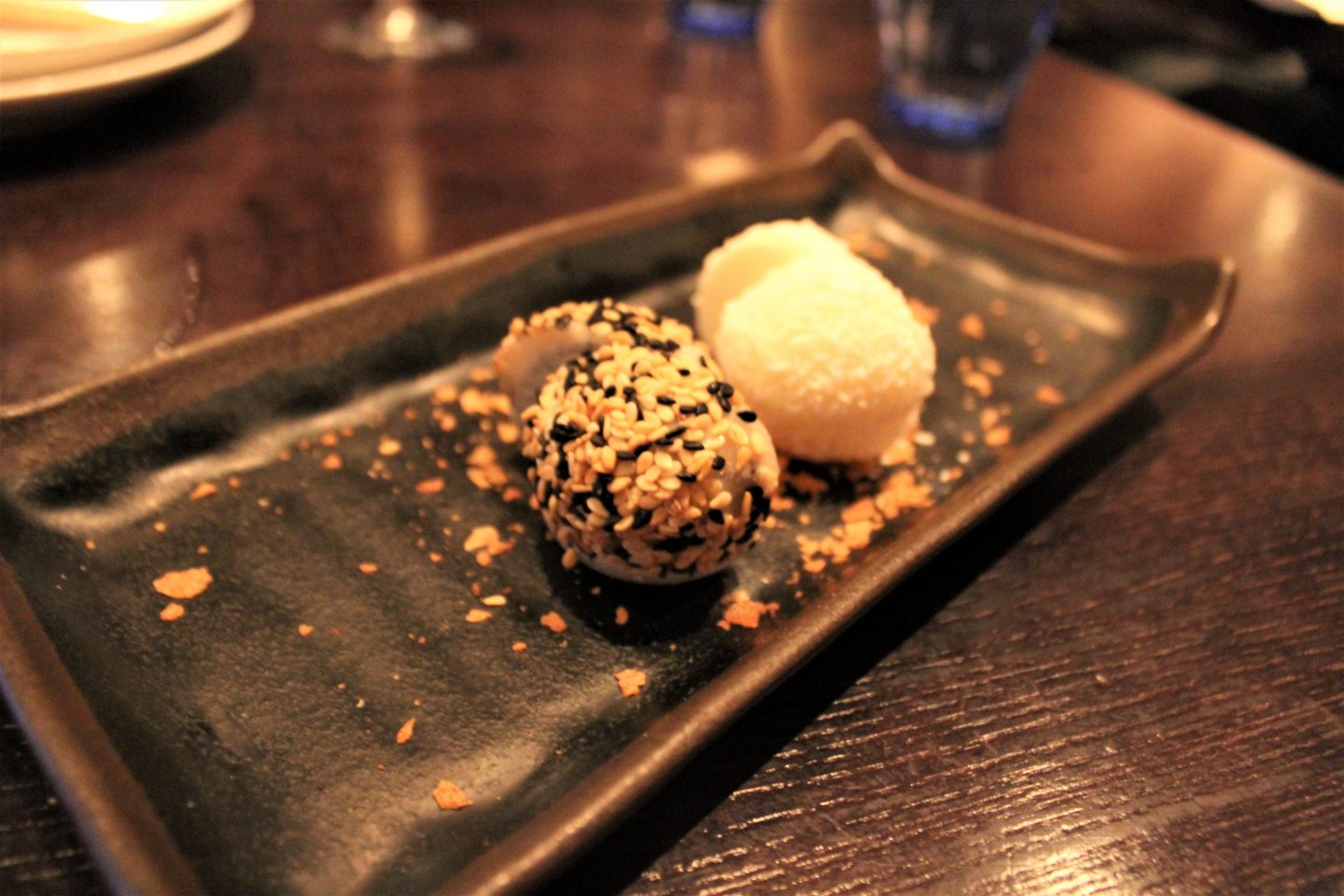 I loved the food at Flash & Buns as it really was our kind of food. It was very busy when we went but this made a great atmosphere and we didn't have to wait long for our food which I was impressed with. I did find the service a bit disjointed, but this didn't really impact on our dining experience and we would definitely go back!