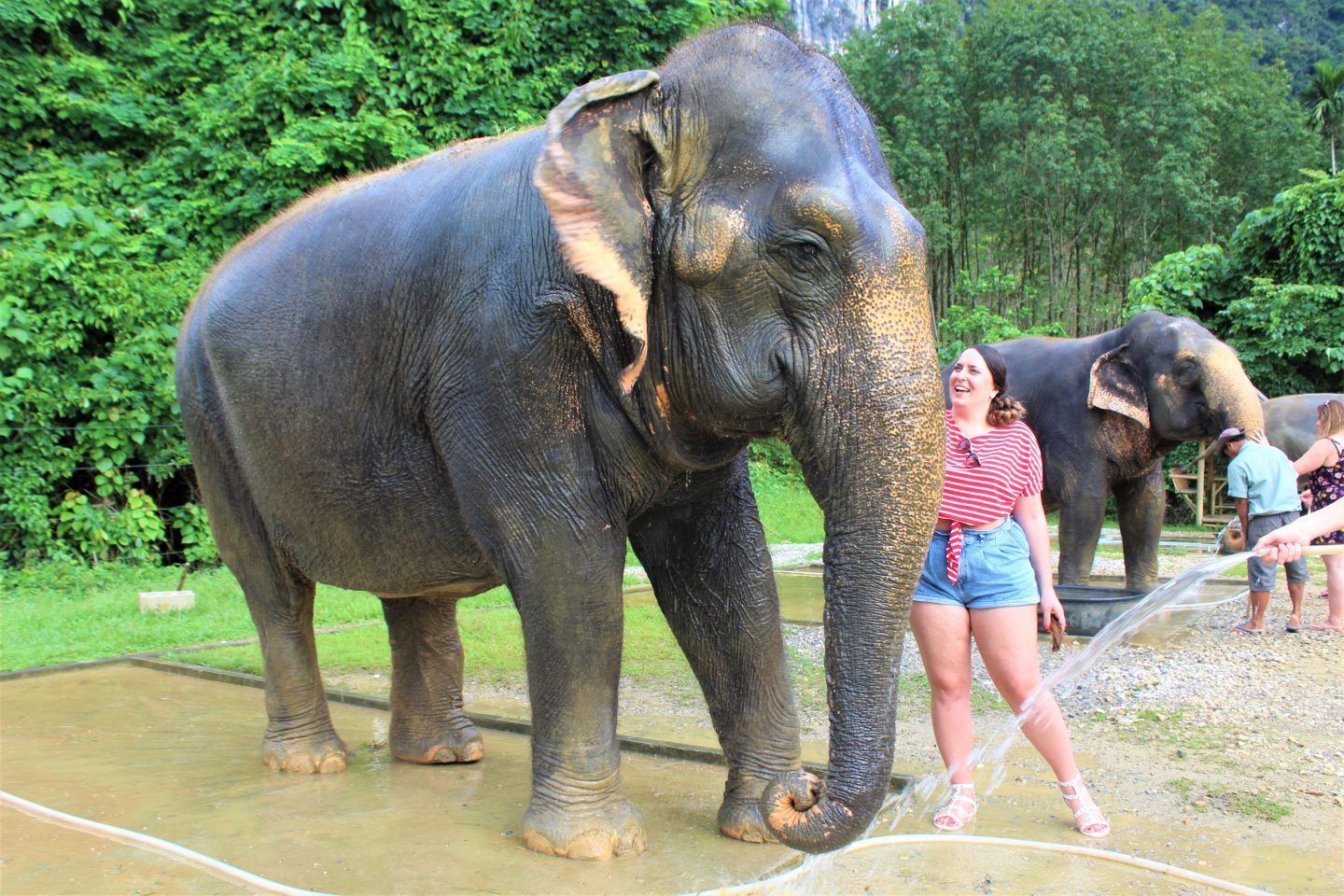 It is hard to put into words how special the elephant experience was to us . . . magical, exciting, emotional, memorable, unique . . . there really are not enough words to do it justice!
The absolute number one priority for us when we were planning our holiday to Thailand was that any elephant experience or interaction had to be 100 per cent ethical, which for us meant absolutely no riding, no chains, no ropes, no whips. Sadly there are many, many places in Thailand that call themselves 'sanctuaries', but are anything but and the treatment and care for the elephants behind closed doors is appalling.
Elephant Hills is home to elephants that were once used in the logging industry. Since 1989 this been illegal but sadly these elephants cannot be released back into the wild. However, I truly believe that at Elephant Hills they are given the best life possible and are being cared for with their health and happiness being the number one priority.
Each elephant has her own mahout who is basically the elephant's carer and best friend. They spend all their time together and the mahouts only go home 15 days out of the year! Every other day is spent by the elephant's side and it became clear to us what a magical and special bond they have with each other.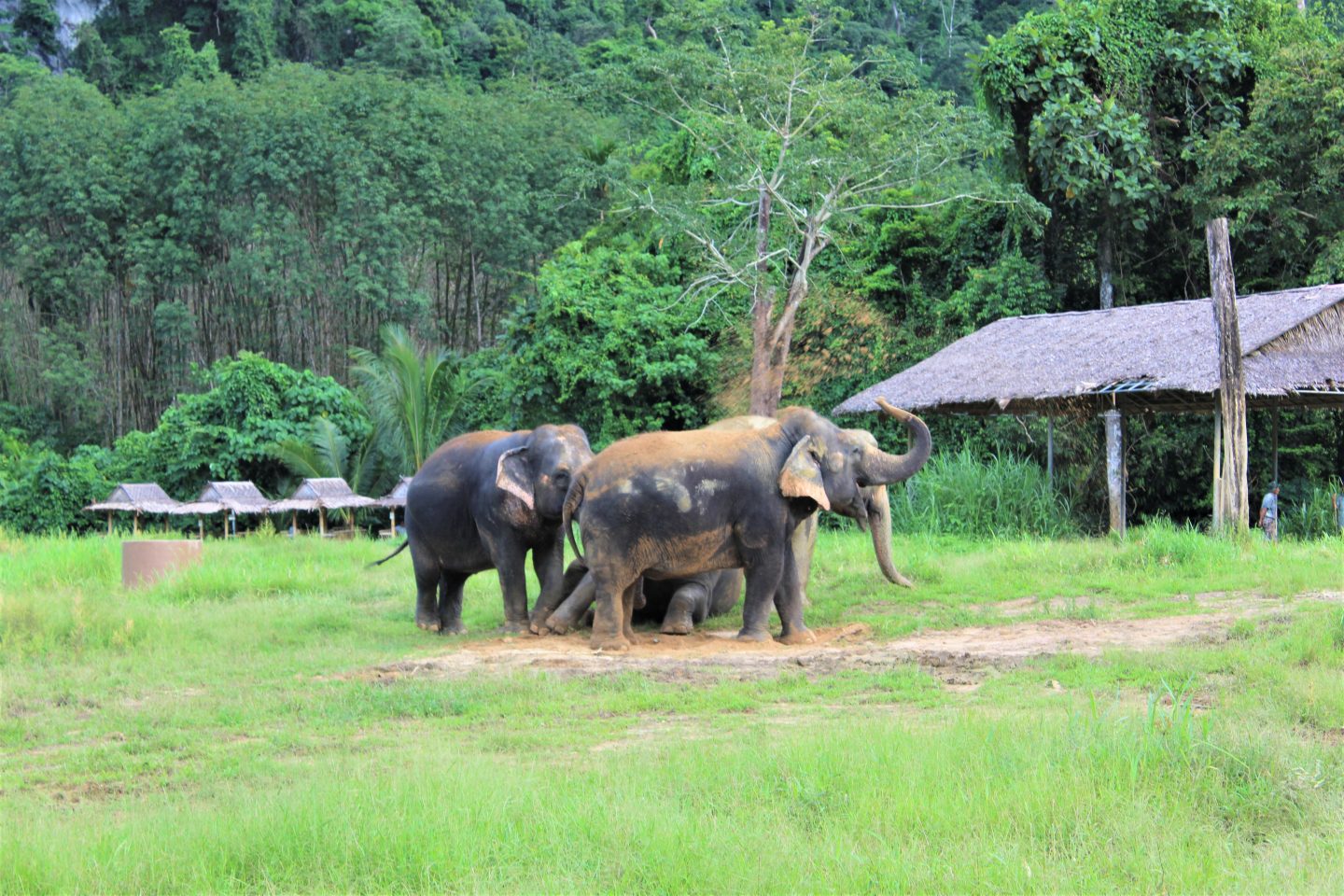 Mr B and I were both like excited children on Christmas morning when we were making our way towards the elephants and our first glance of them roaming around freely nearly had me in tears!
After our debrief the first part of our experience had us watching the elephants enjoy a huge mud bath! And boy did they love it!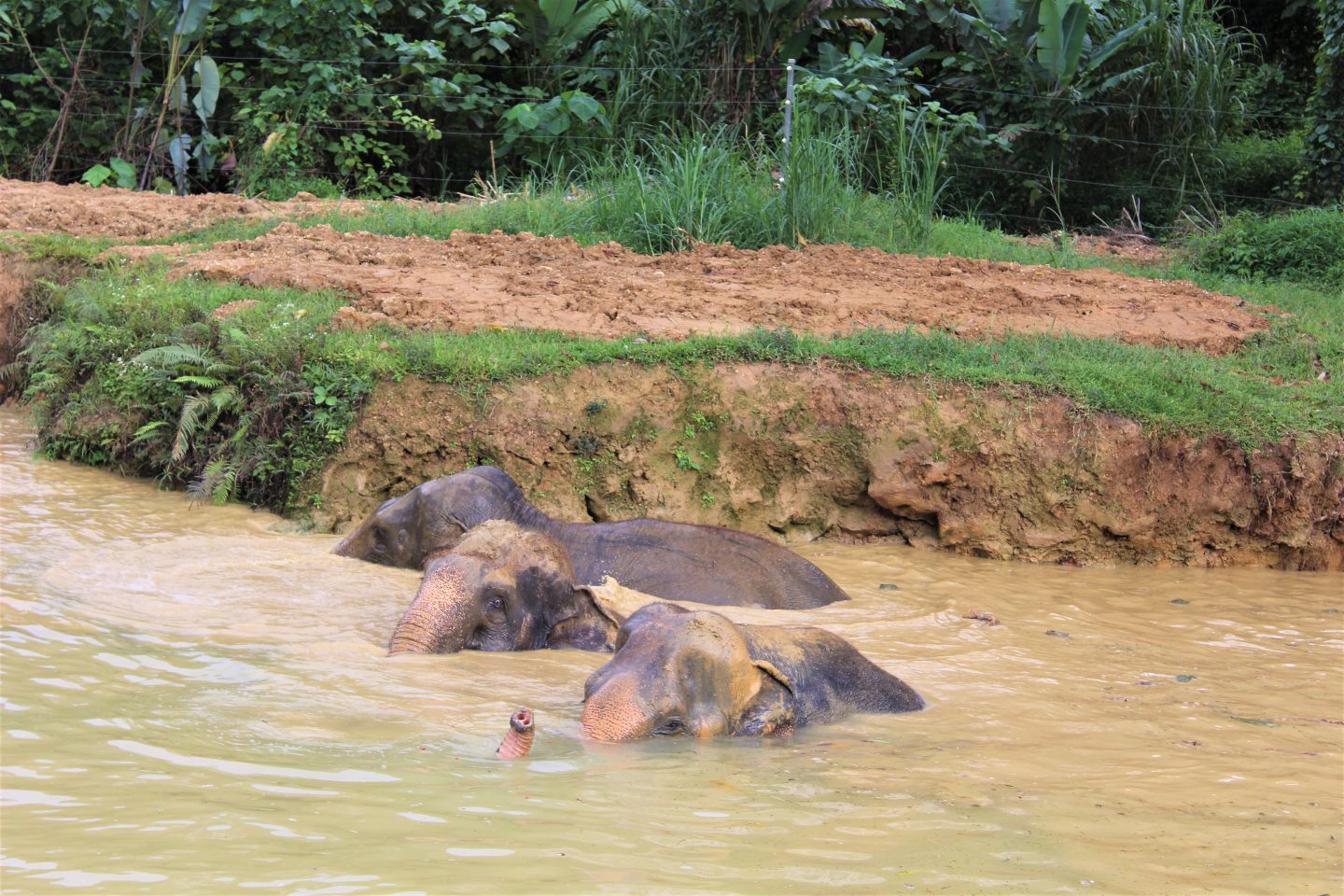 After seeing them play and get very muddy is was time for a scrub down (them, not us!).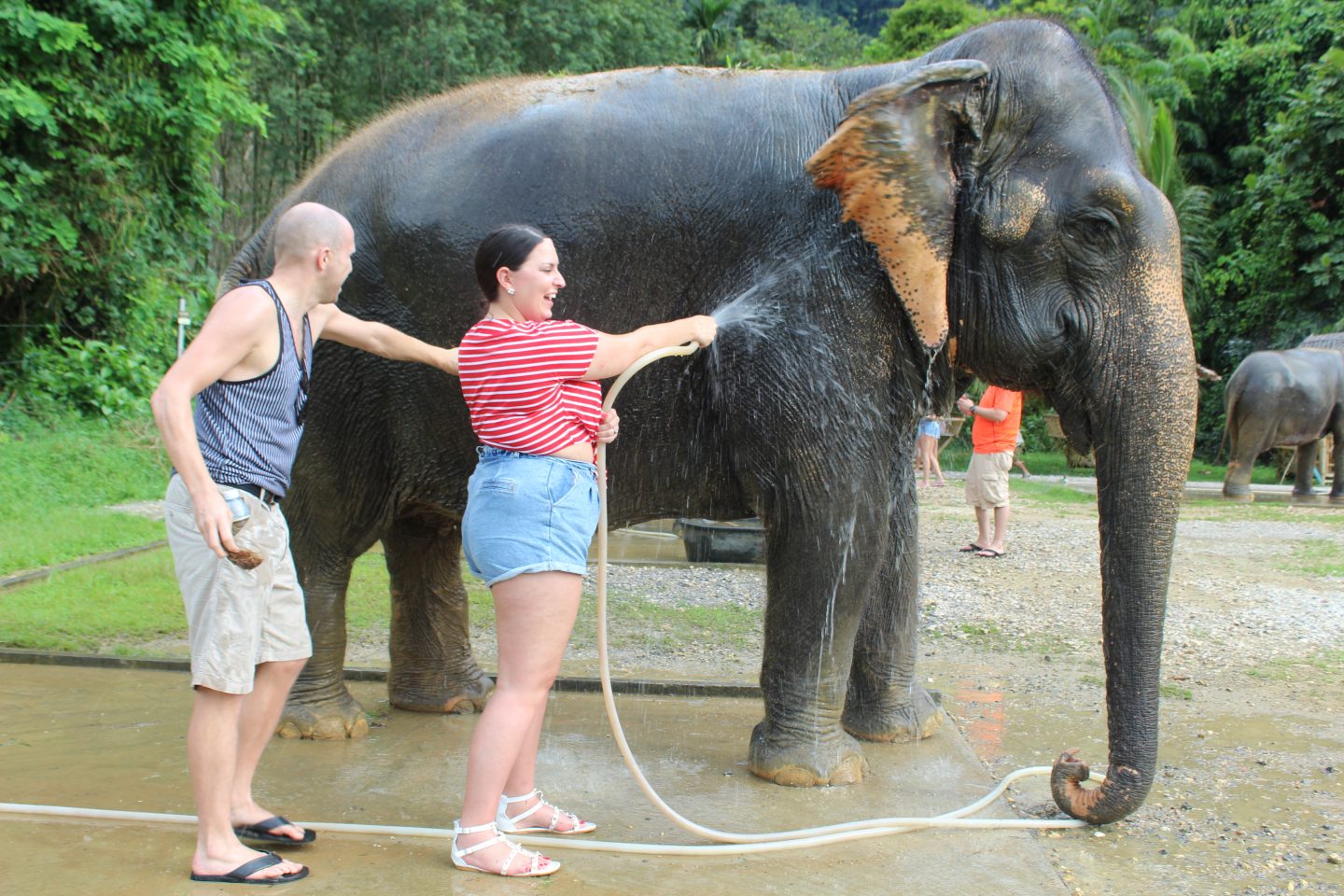 You use coconut fibres to scrub them and you have to give it some elbow grease as an elephant's skin is around one-inch think!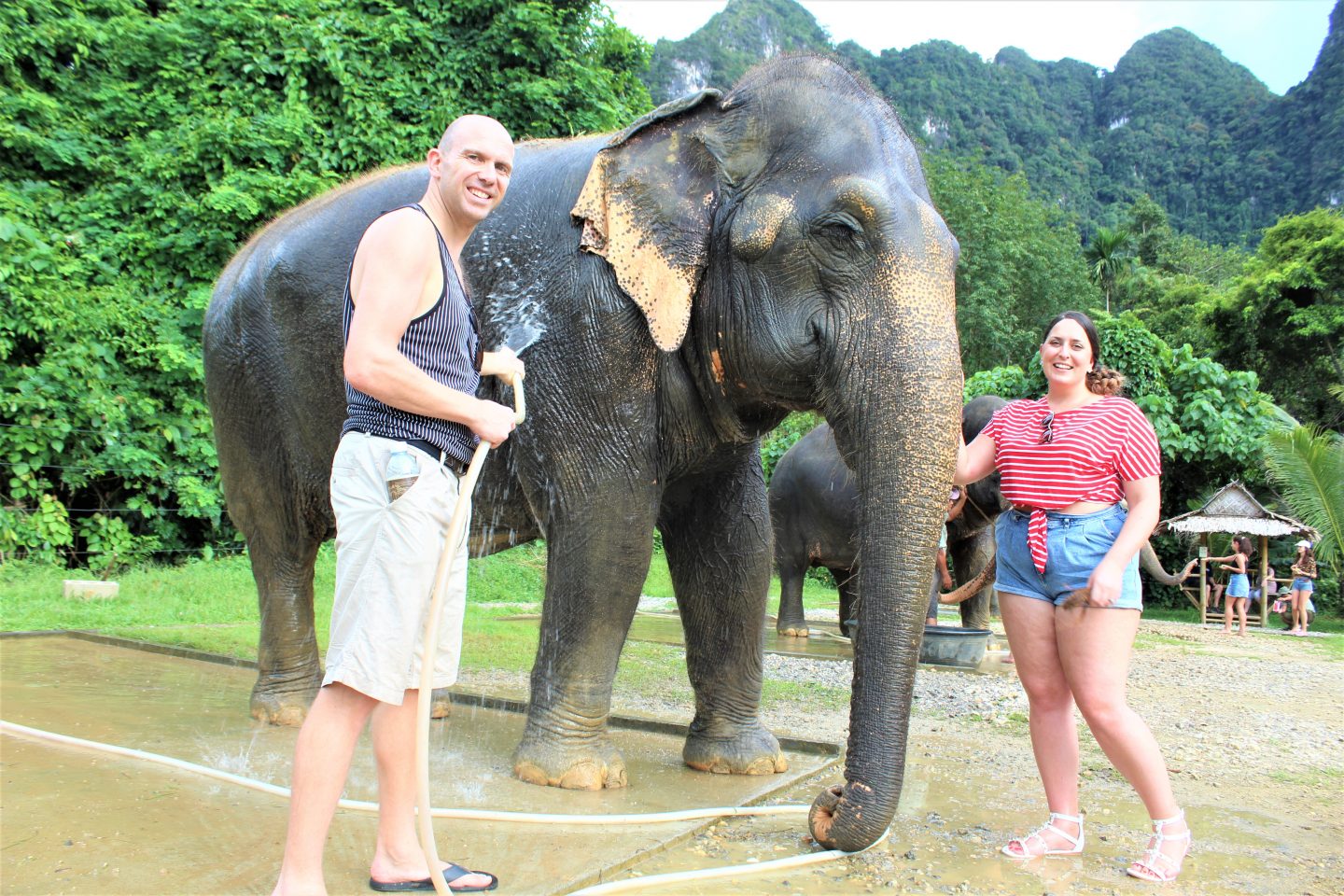 So armed with our hose and coconut scrub, we got to work.
The mahout told us she loved being scrubbed down and I really believe she did!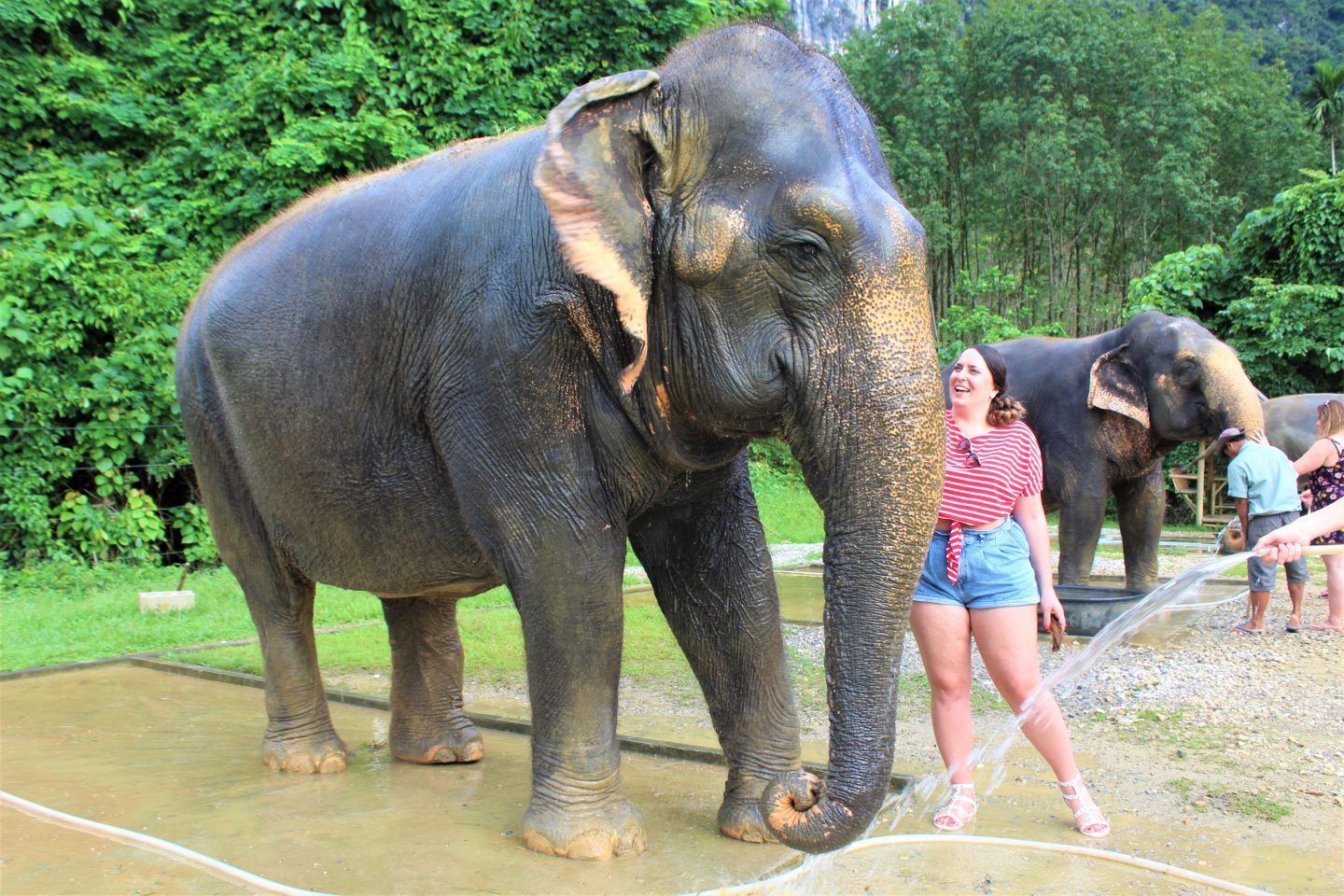 Luckily for us the mahout grabbed our camera and snapped away as we were so wrapped up in this magical experience it would have been easy to forget to take pictures, even for me!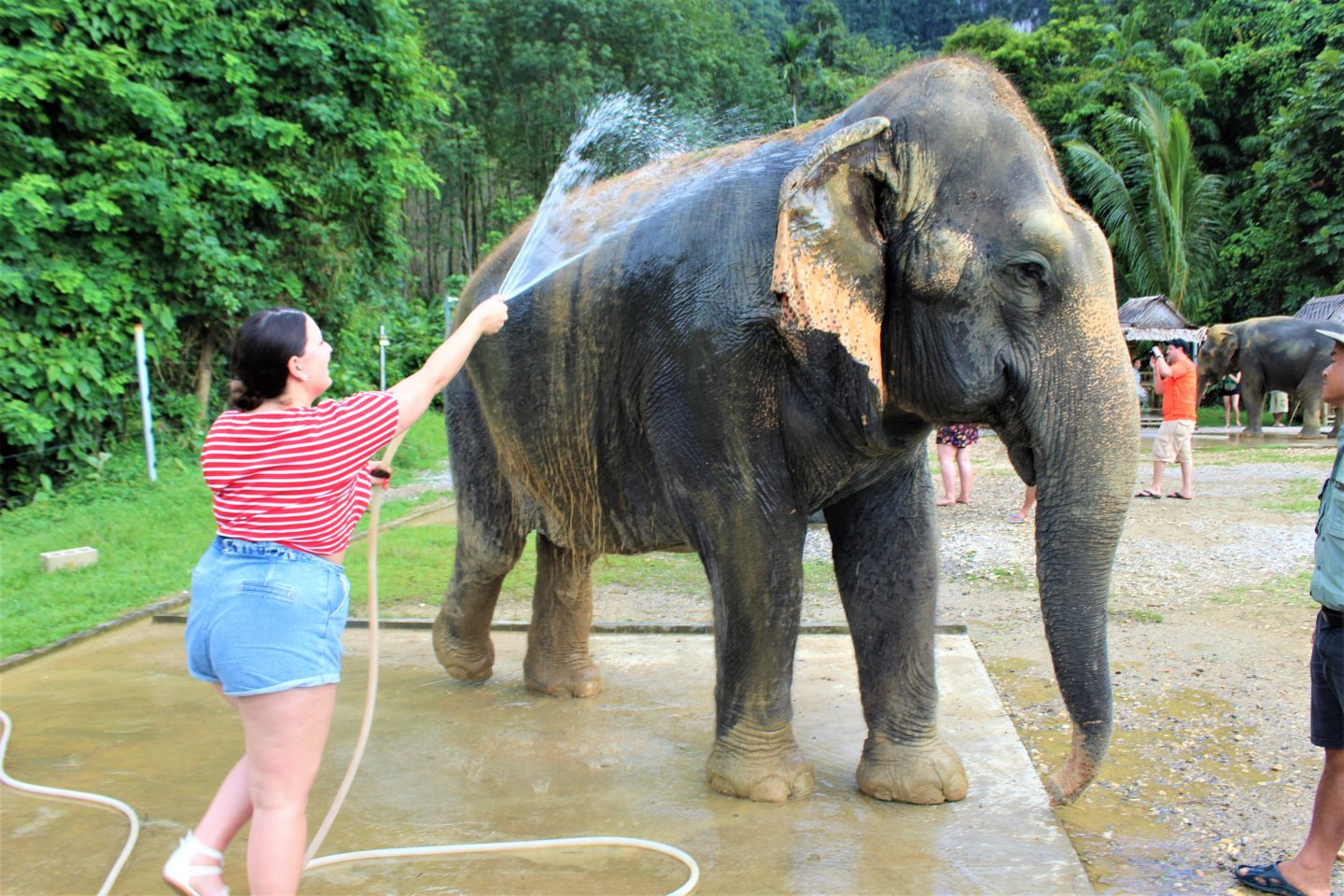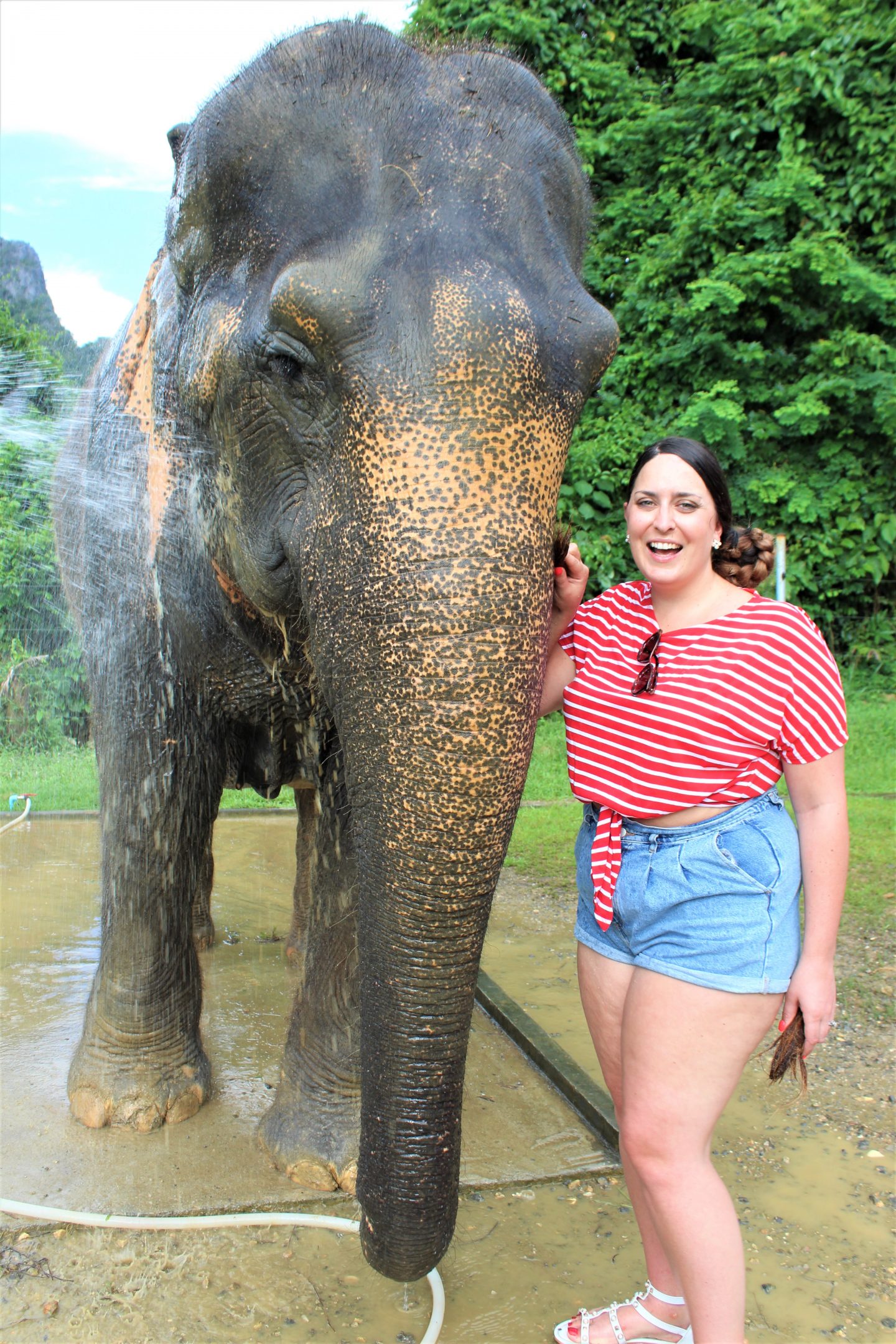 Mr B and I were both absolutely soaked by the end which I think just shows what a good job we did!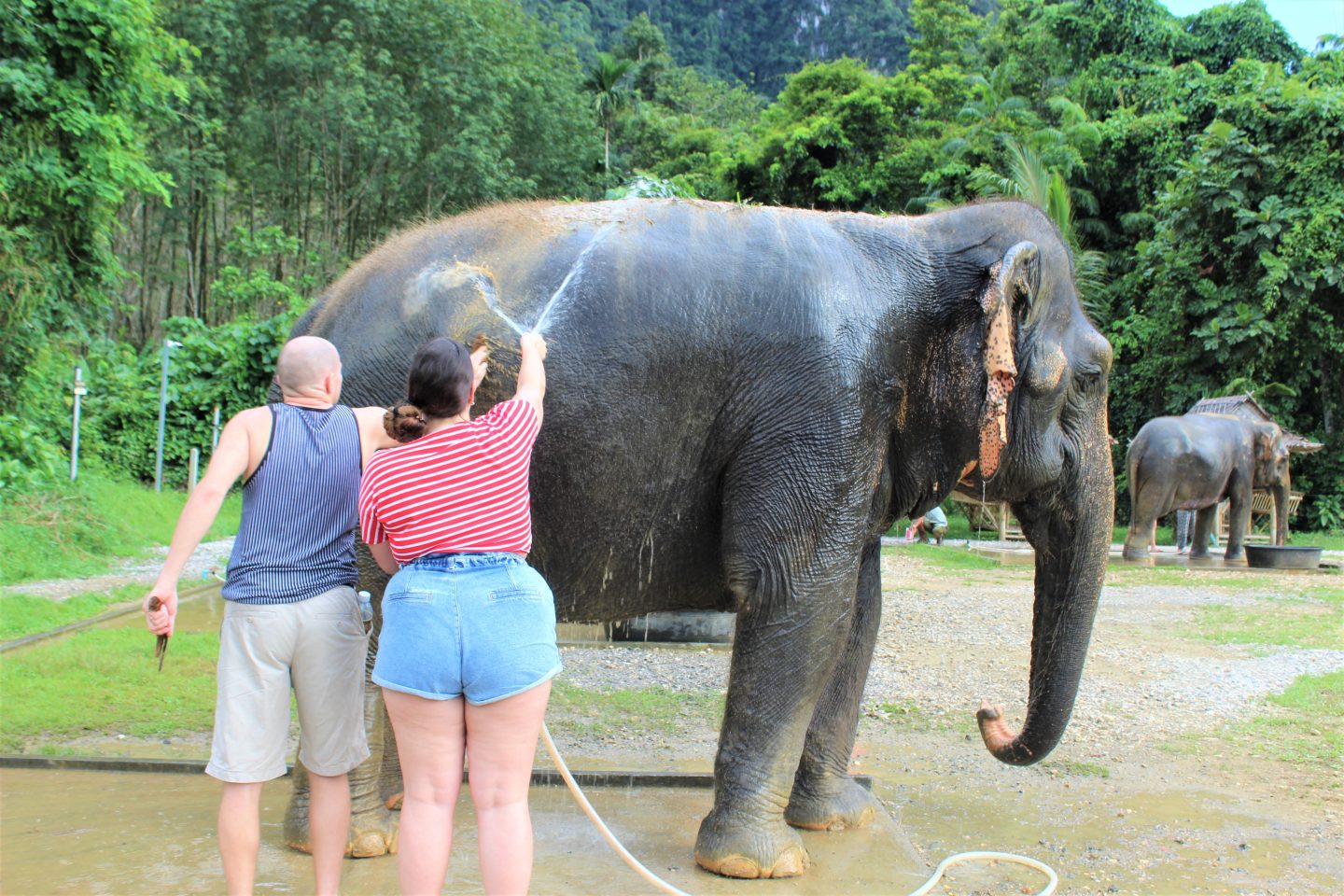 After bath time and scrubbing down it was time for snacks . . . but not for us, for the elephants!
It really made me smile as while the elephants were waiting on the outside of the pen, the humans were penned in on the inside as we prepared their food!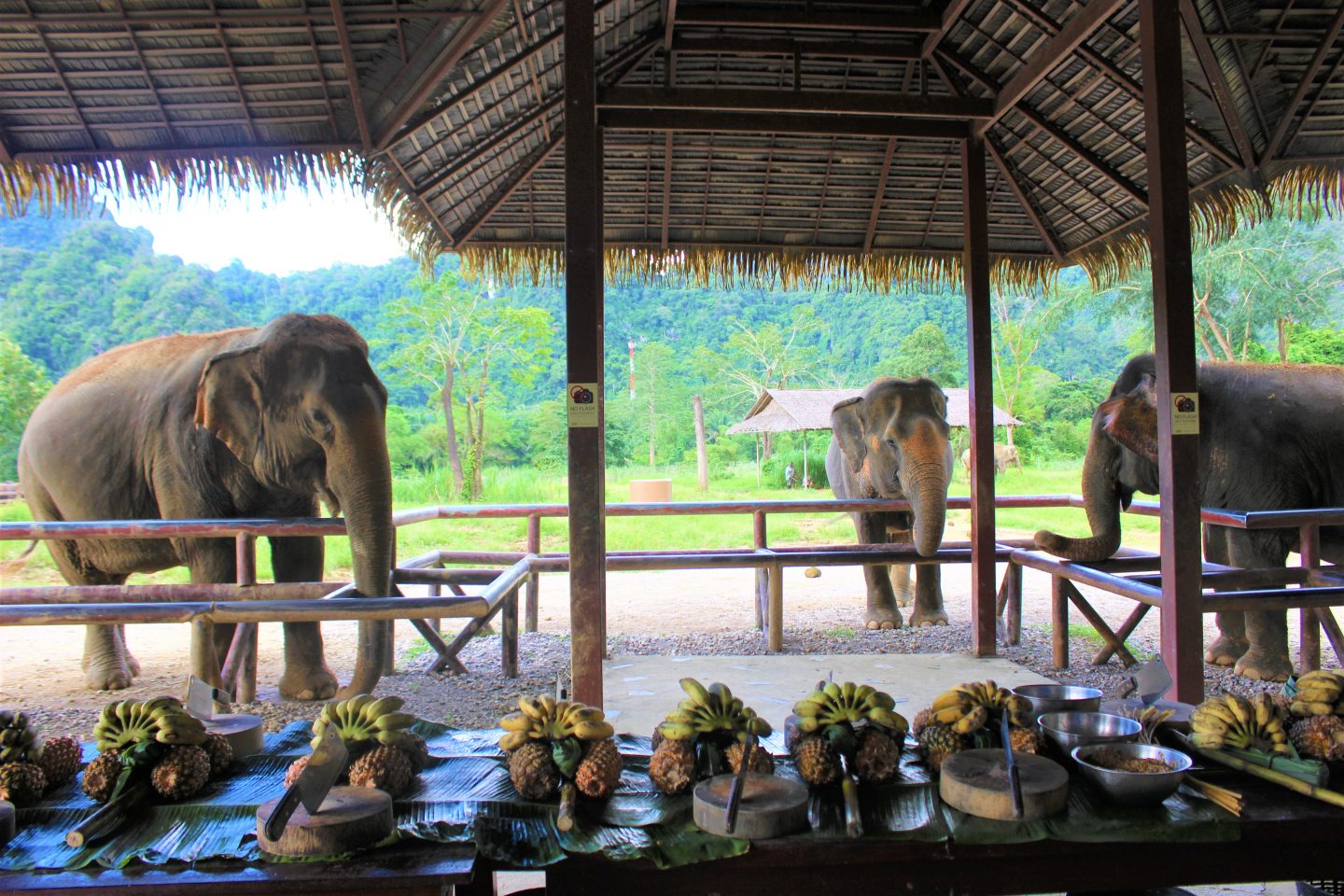 Believe it or not this was just a snack as they eat on average 200kg of food a day!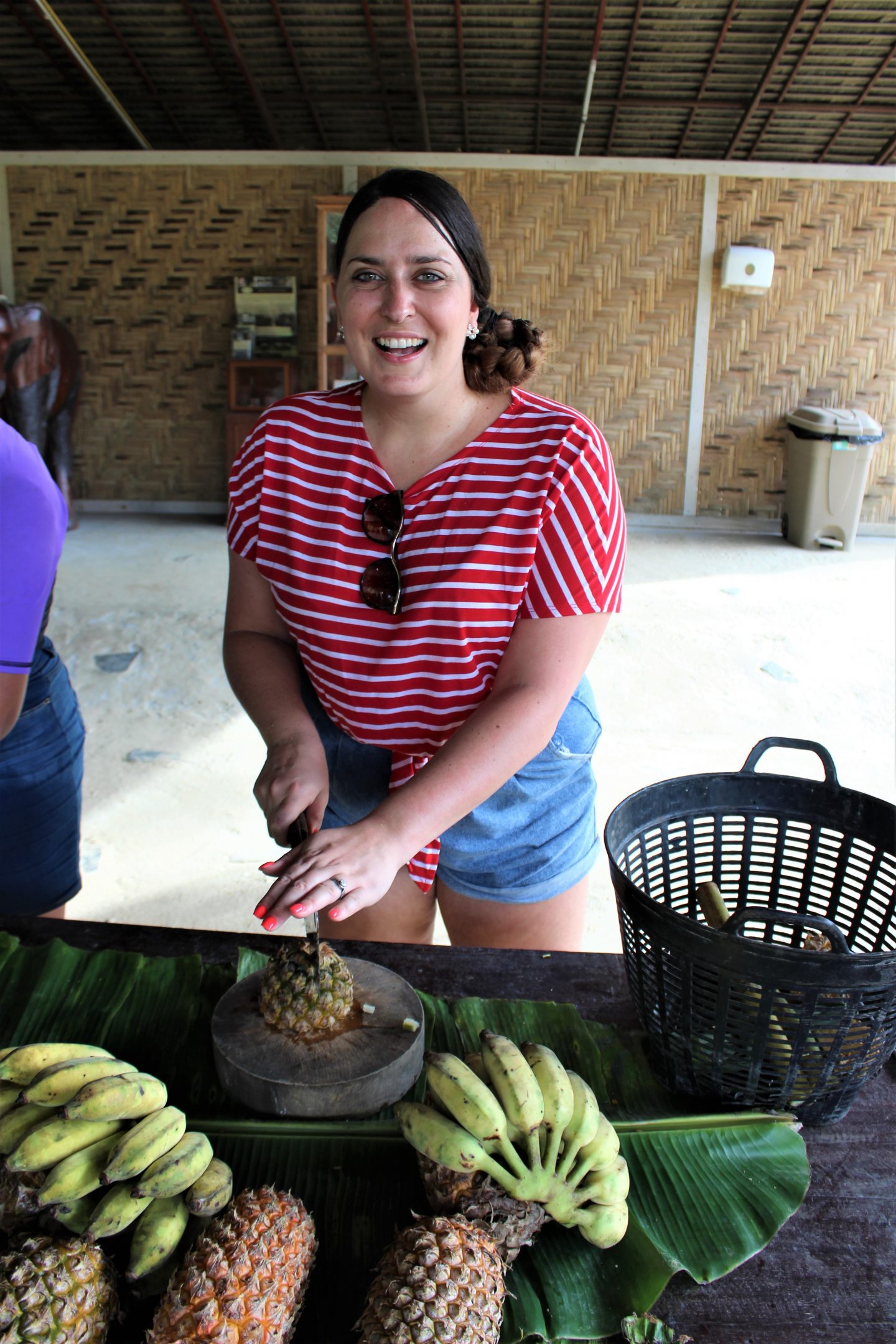 The bananas went down a treat . . .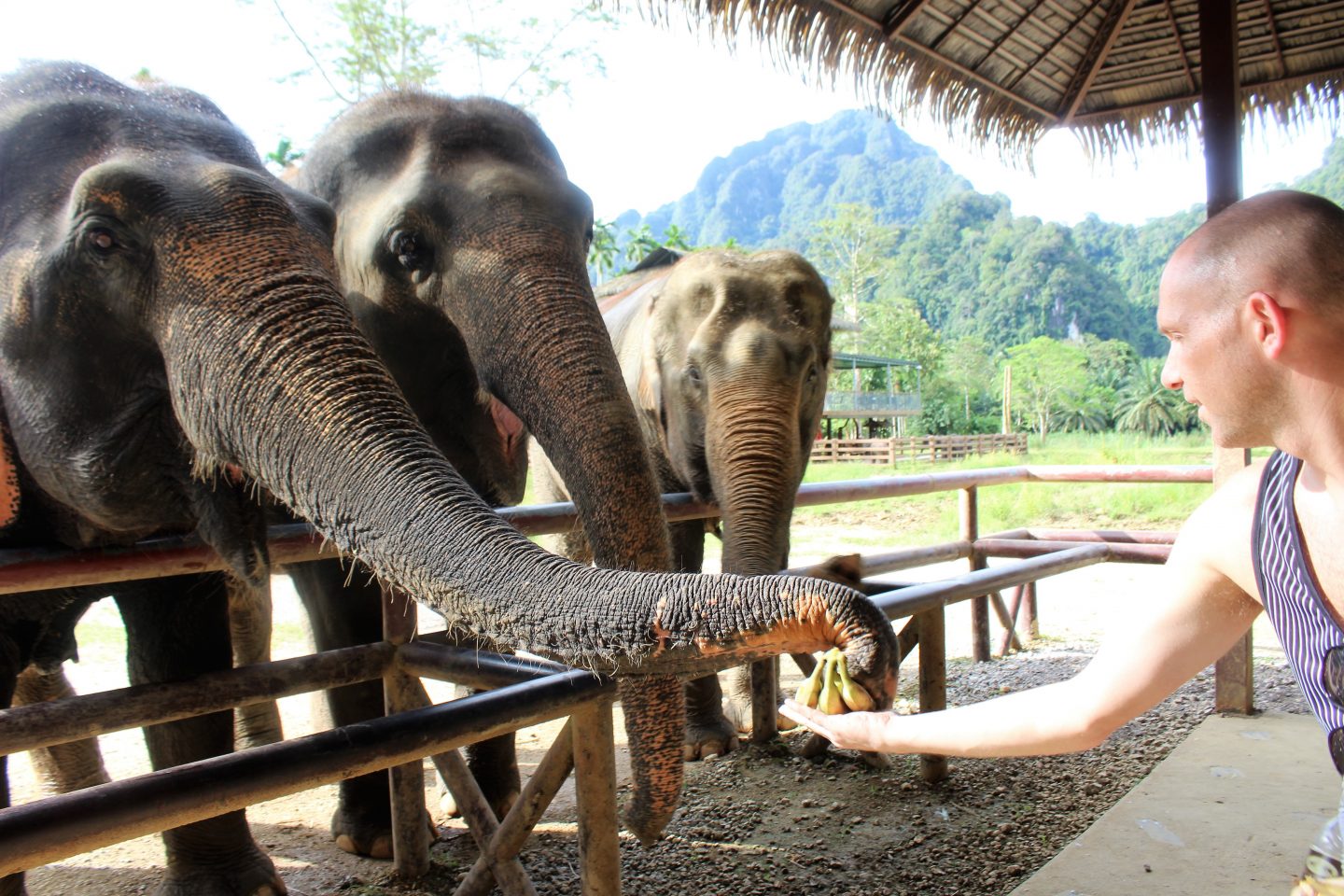 But I would say their favourite was the fresh juicy pineapple!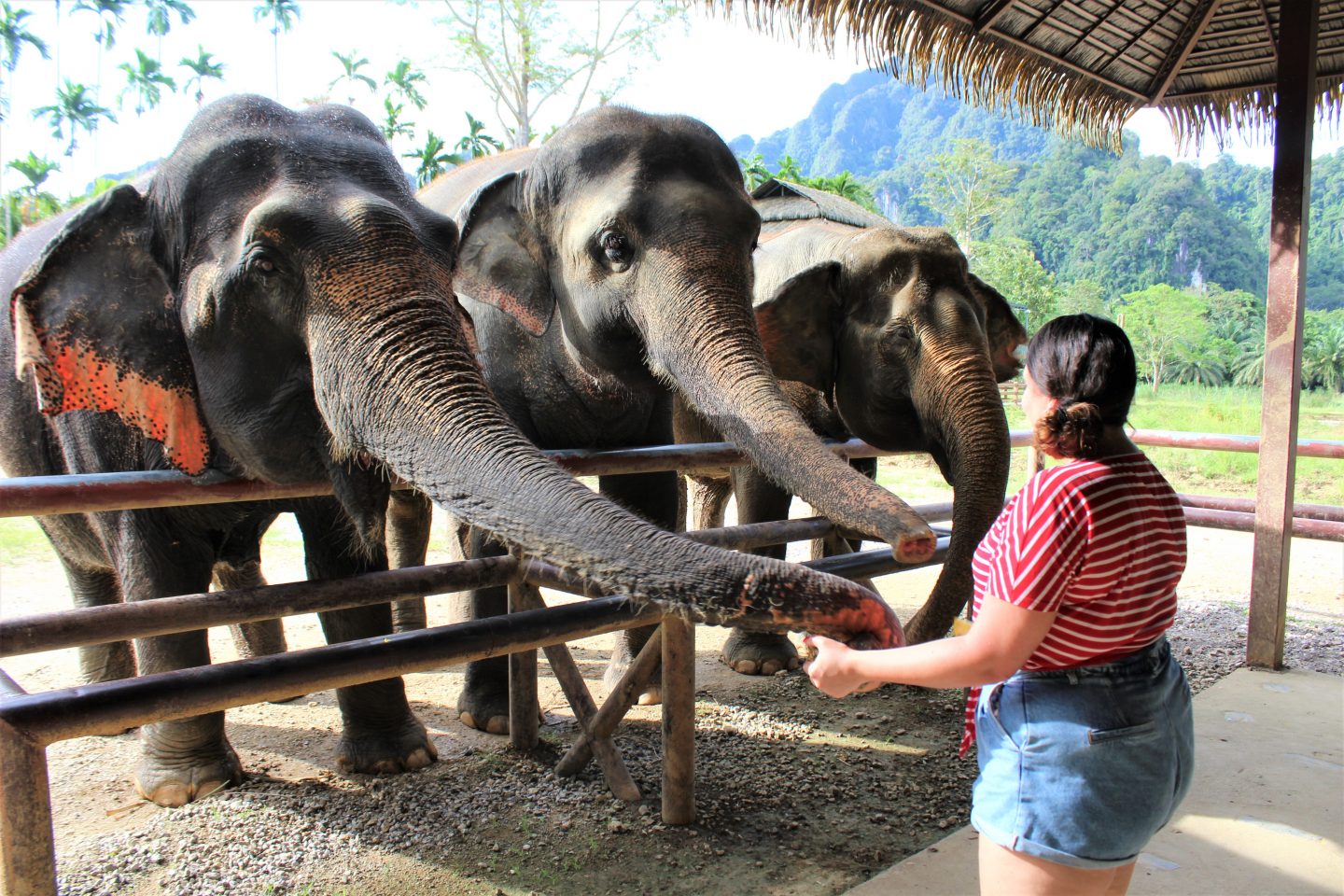 In an ideal world my wish would be for all these beautiful creatures to be living in the wild, but it was truly an honour to be able to interact with these incredible gentle giants. It was another once-in-a-lifetime experience with memories which Mr B and I will cherish forever.