When planning our upcoming trip to the Ribble Valley in Lancashire, our number one priority was (of course) food and a visit to The Freemasons at Wiswell was the highlight of our trip!
Located in the chocolate box village of Wiswell, this fine dining country pub has won numerous awards and has for several years always been in the top five of the 'Top 50 Gastro Pubs'.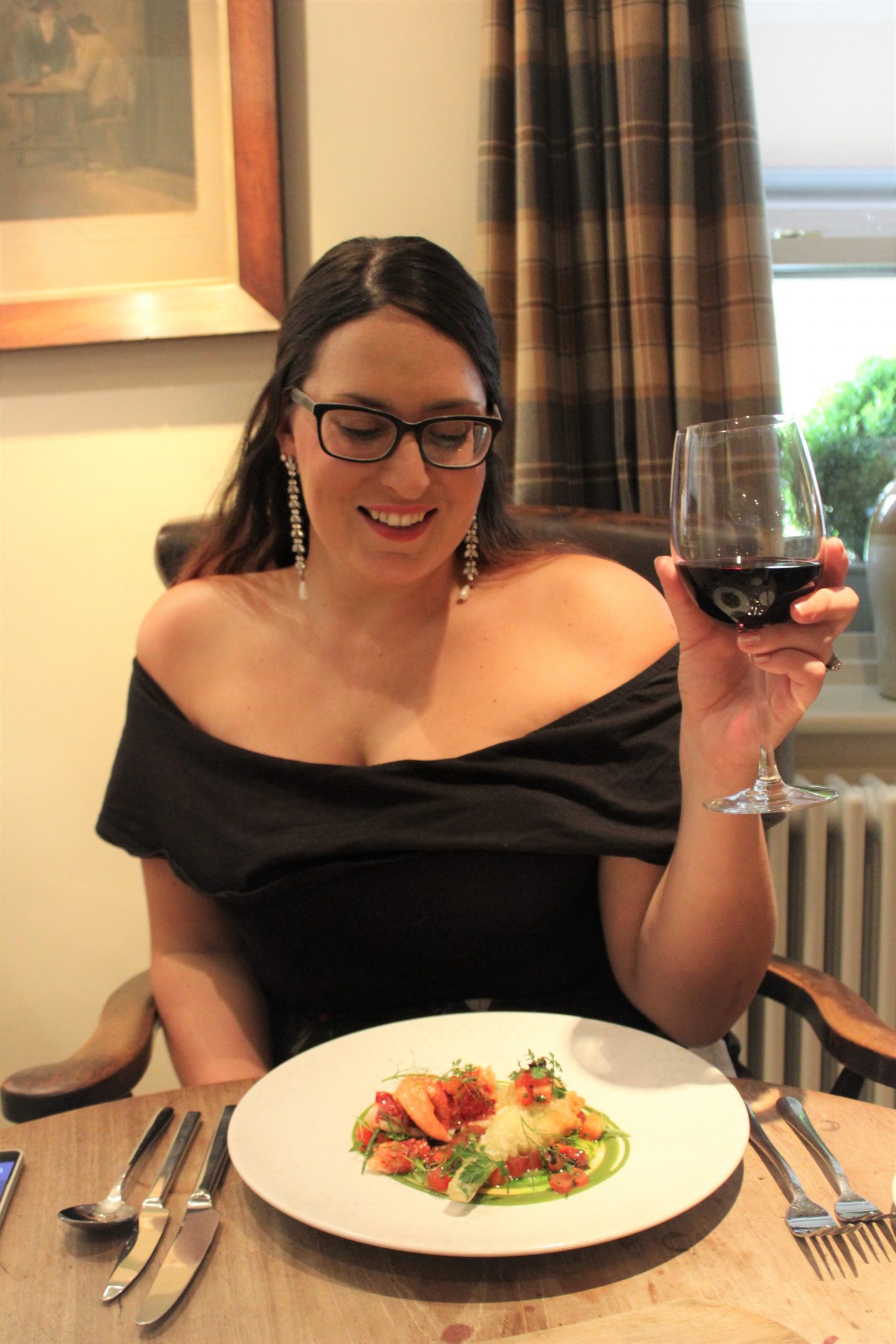 It has somehow managed to find the perfect balance of what everyone wants from a fantastic pub . . . somewhere where locals meet for a pint, people catch up over good food and drawing in lots of visitors because it's a must-visit for foodies.
Snoopy was greeted just as warmly as we were and while sat at our beautiful wooden table, he was given a bowl of water as we checked out the wine list (he had already made himself comfortable in the nook next to our table on his blanket).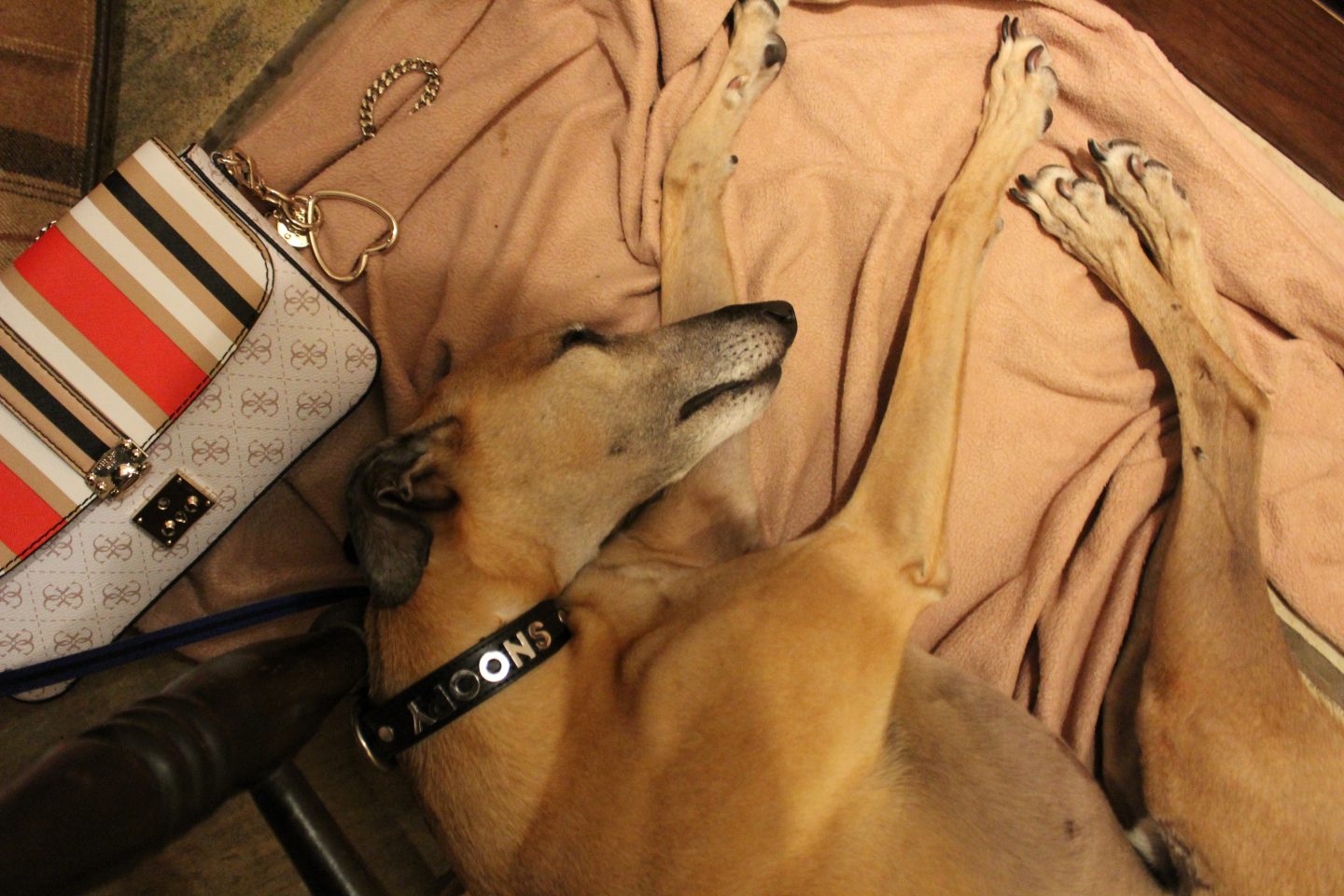 I asked the waiter for recommendations and he asked chef and owner Steven Smith to come and chat to us. It made me really excited for our food as he was full of passion and enthusiasm for fresh beautiful produce which included my amazing grouse dish which had come into season.
We enjoyed some fantastic pre-starters which included 'Salmon and scallop nuggets'. They tasted divine and left me wanting more!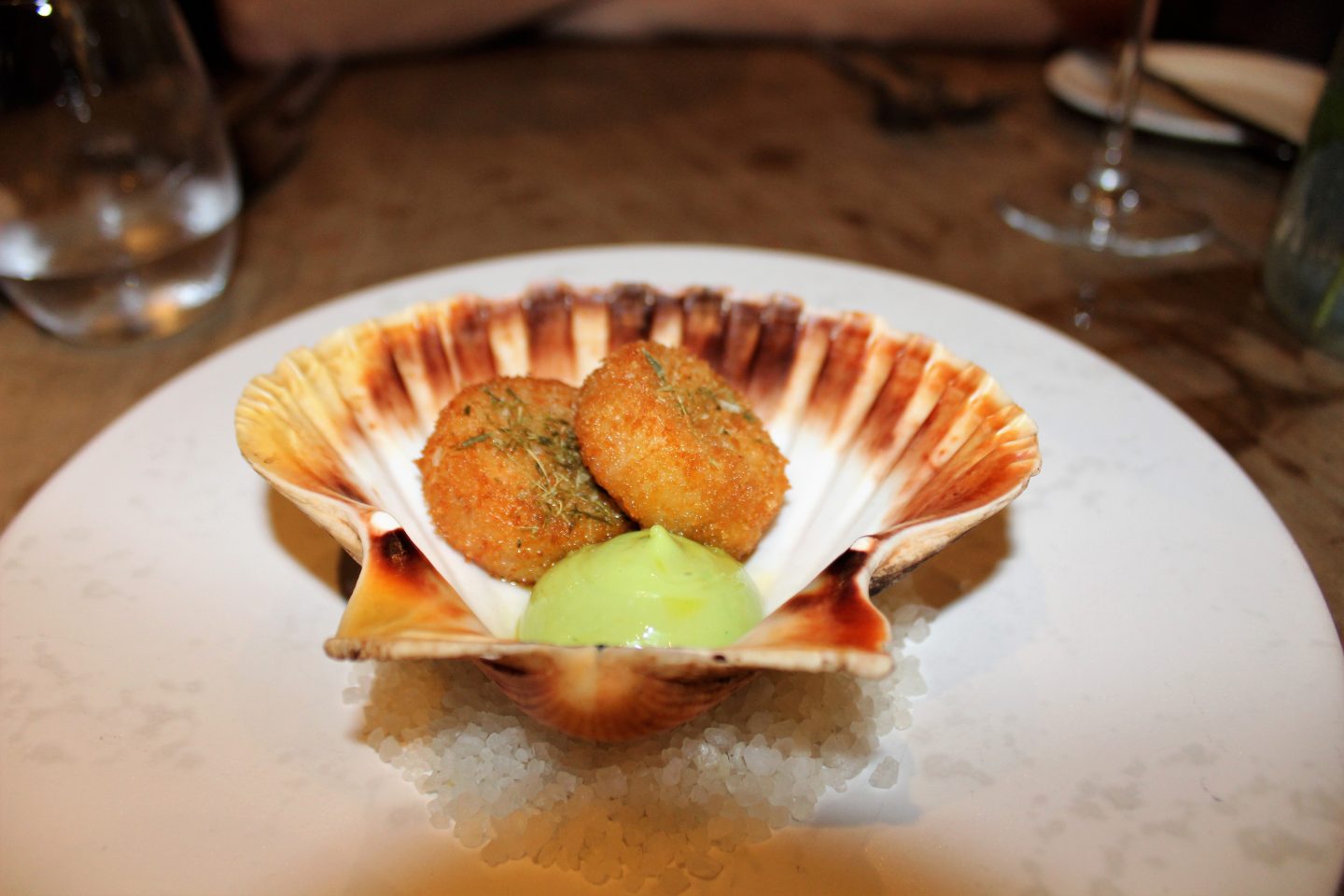 Next up was a 'Lancashire cheese and pea tart' . . . again this was delicious! The pastry melted in the mouth, the cheese was strong and full of flavour and the peas added a fantastic freshness.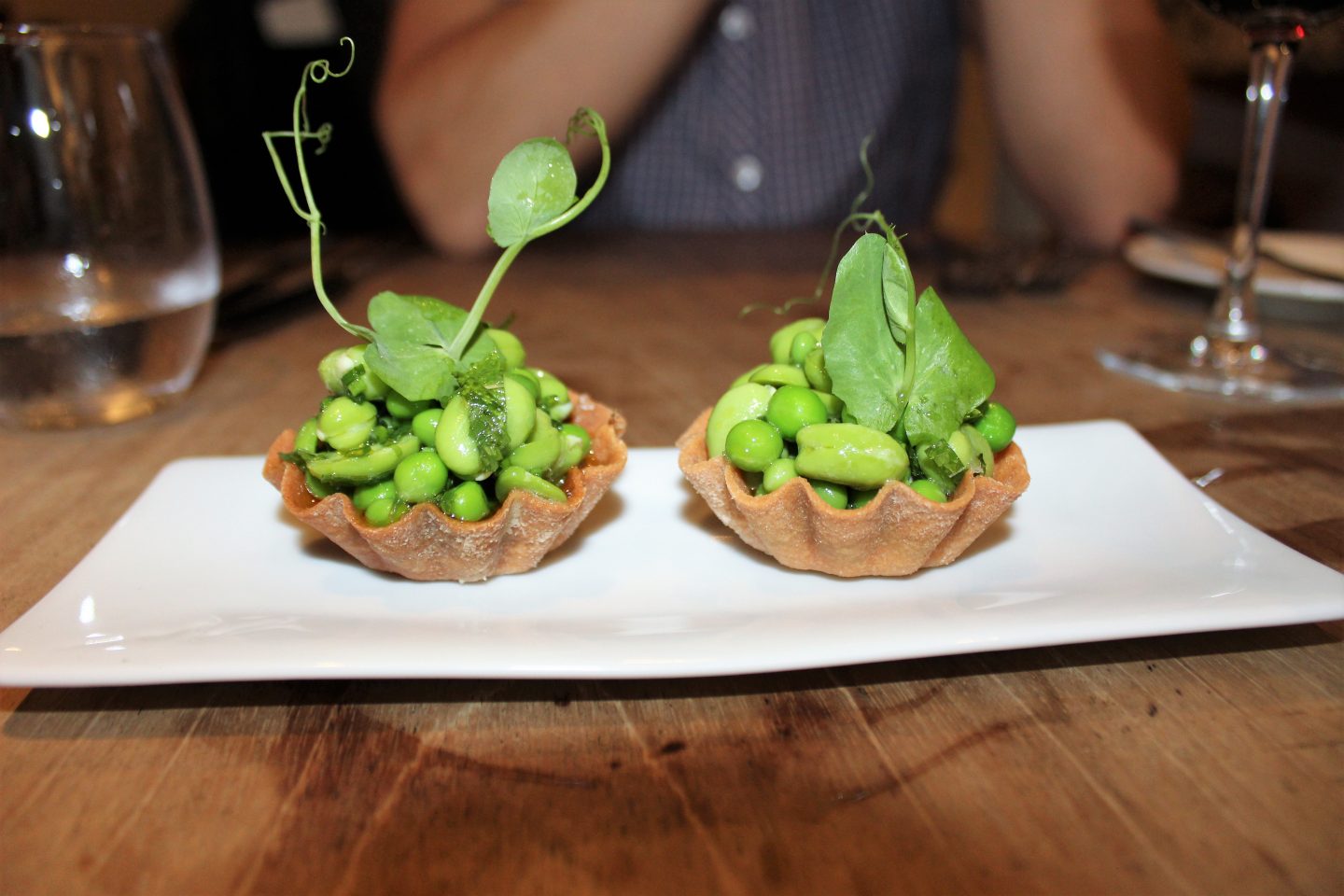 Lastly came the bread . . . freshly baked bread brushed with dripping. It was as amazing as it looks!
My starter was plated so beautifully . . . delicious succulent sweet lobster accompanied by a courgette flower stuffed with scallop . . . two incredible ingredients which were cooked to perfection. The dish tasted light and fresh and was full of delicate flavours, the perfect starter. I also thought the plating of this dish was stunning.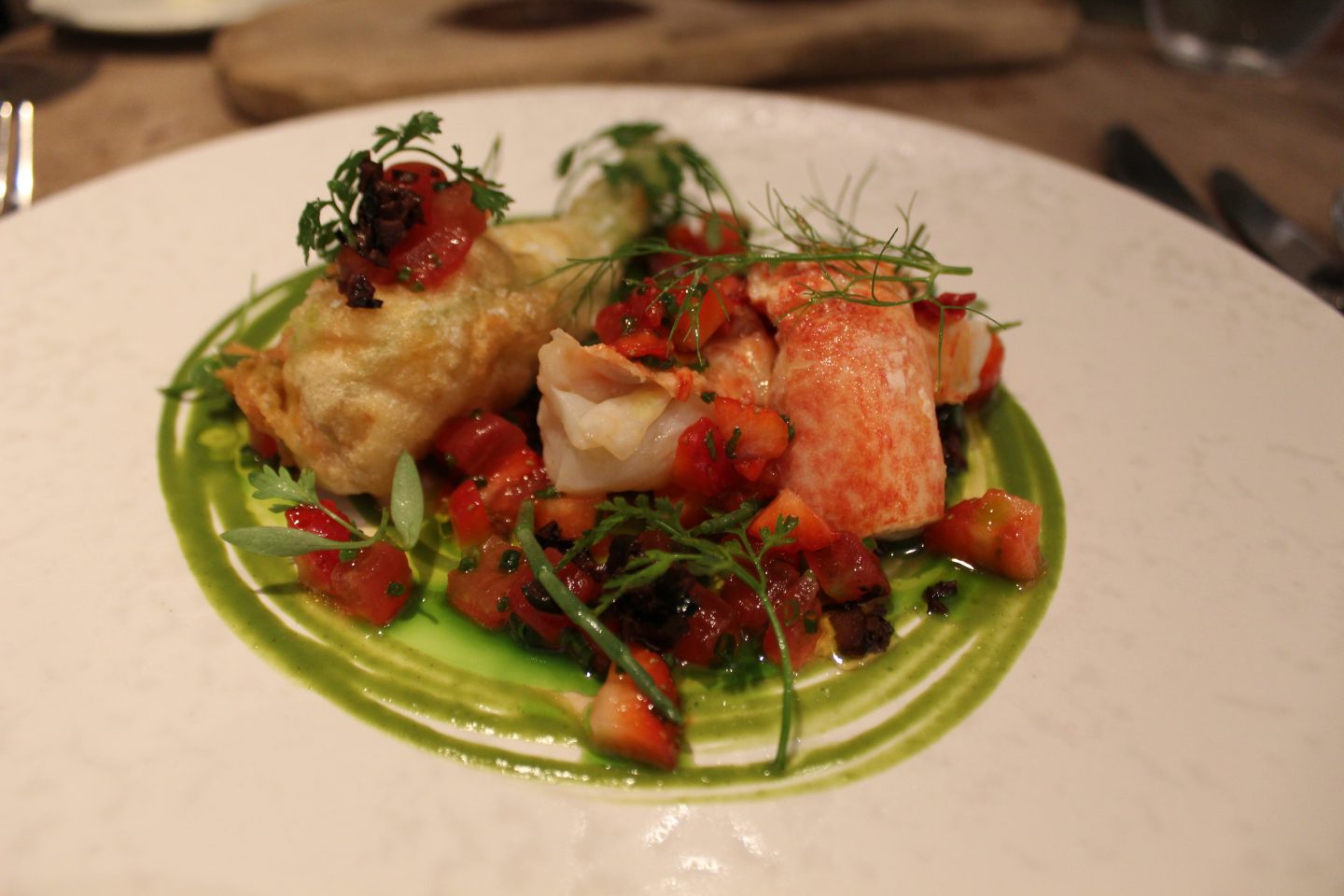 Mr B's starter was 'Heritage Tomatoes – BBQ with Single Estate Olive Oil, Dressed in Beer Vinegar, Summer Fruits, English Mozzarella', which he said was beautiful and fresh, showcasing simple but delicious ingredients.
Main course for me was 'Grouse, with confit leg, croissant sauce, cherries and potatoes' and the grouse was cooked perfectly pink. If you haven't tried grouse before it is a beautiful game bird which has just come into season, so keep an eye out for it. I loved the croissant sauce, which was a rich decadent take on bread sauce, and the cherries balanced out the dish perfectly.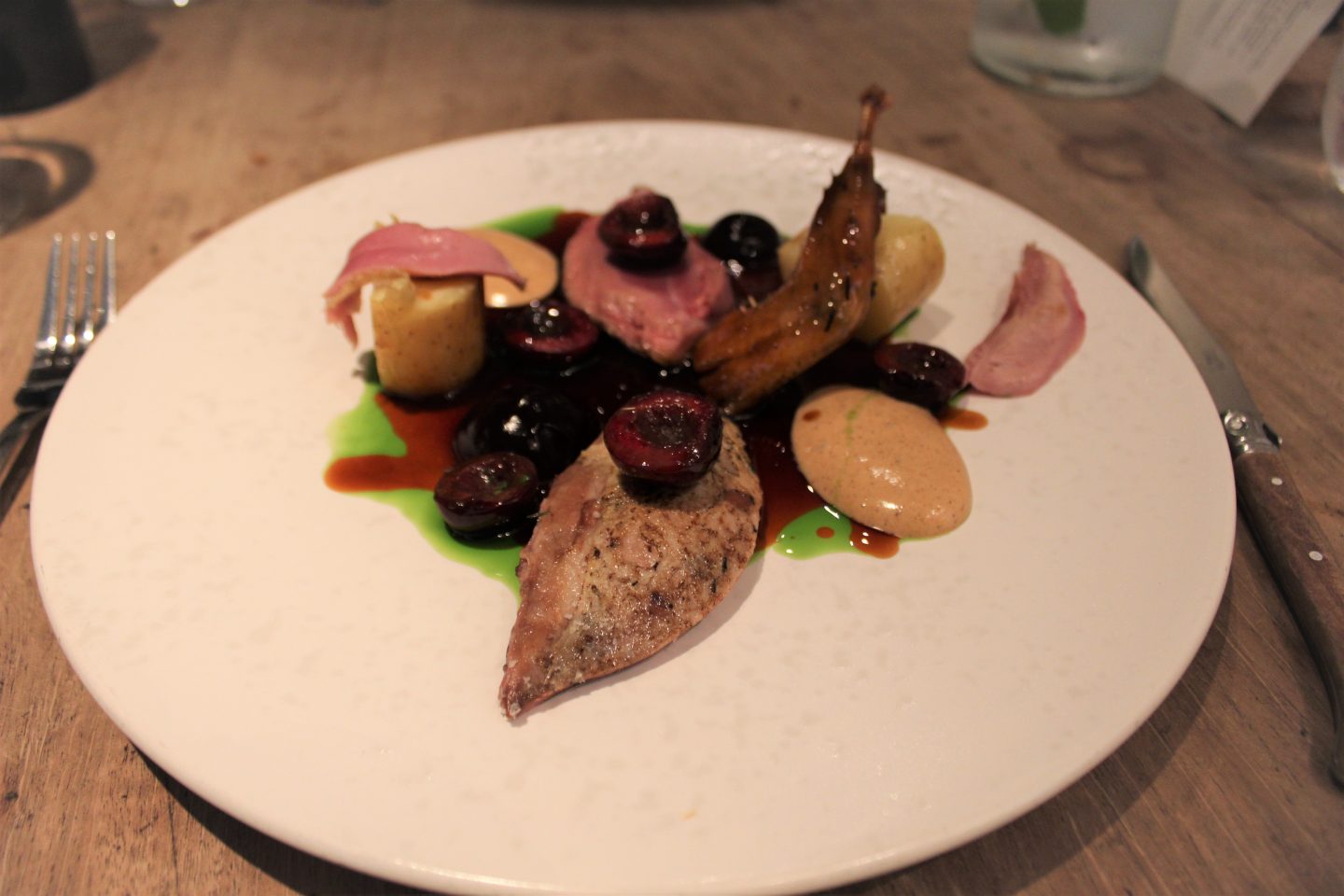 Mr B's main was 'Herdwick Lamb, Roast Rump and Spiced Kofta, BBQ Gem Lettuce, Miso Aubergine, Mint and Yoghurt'. The tender lamb melted in the mouth and was complemented by each element.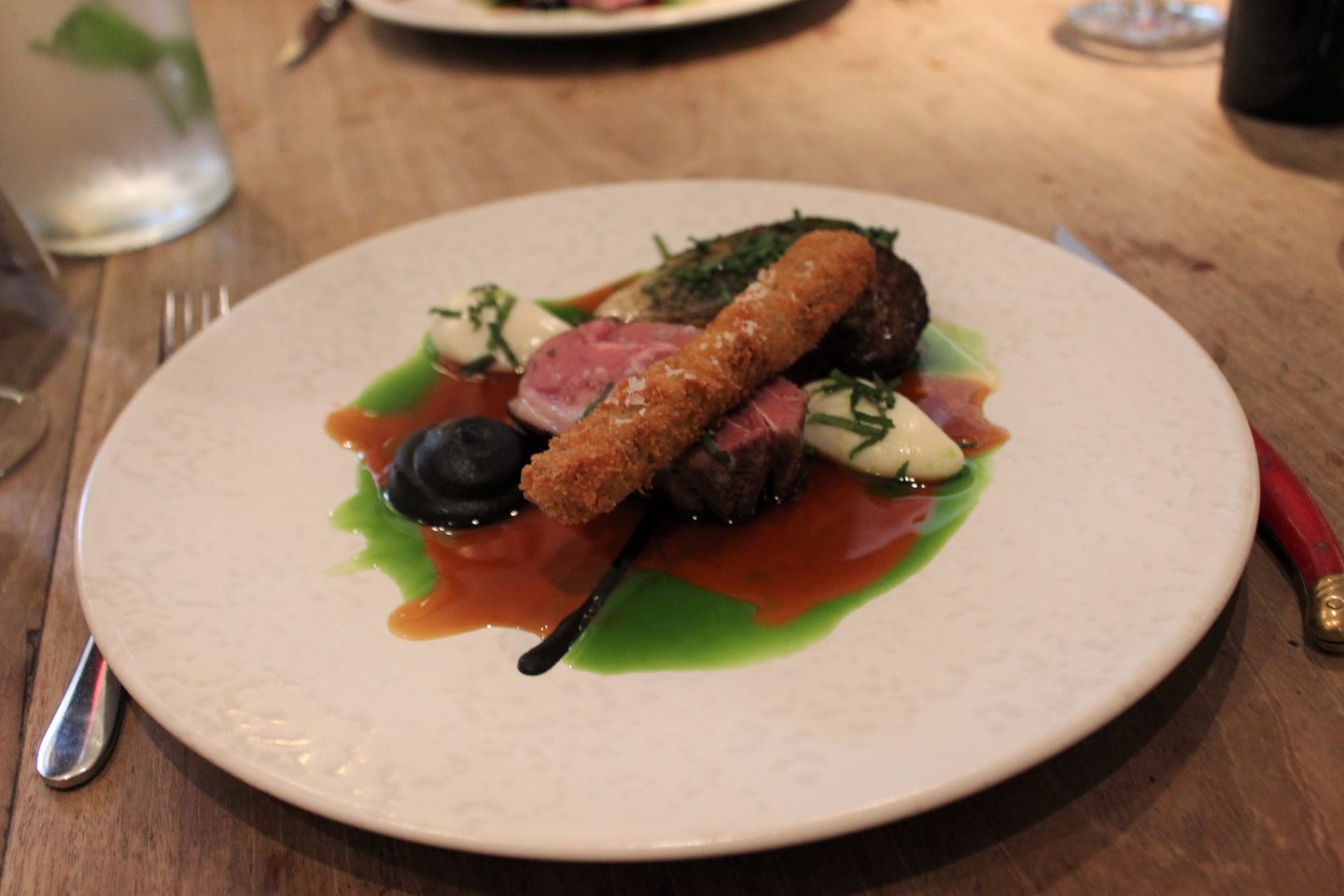 There were quite a few desserts that took my fancy but in the end I opted for 'Treacle Tart, Summer Fruits, Simpsons Double Cream Ice Cream'. The treacle tart was delicious and perfectly sweet, but I did find the portion to be rather small. The double cream ice cream was so very creamy and delicious!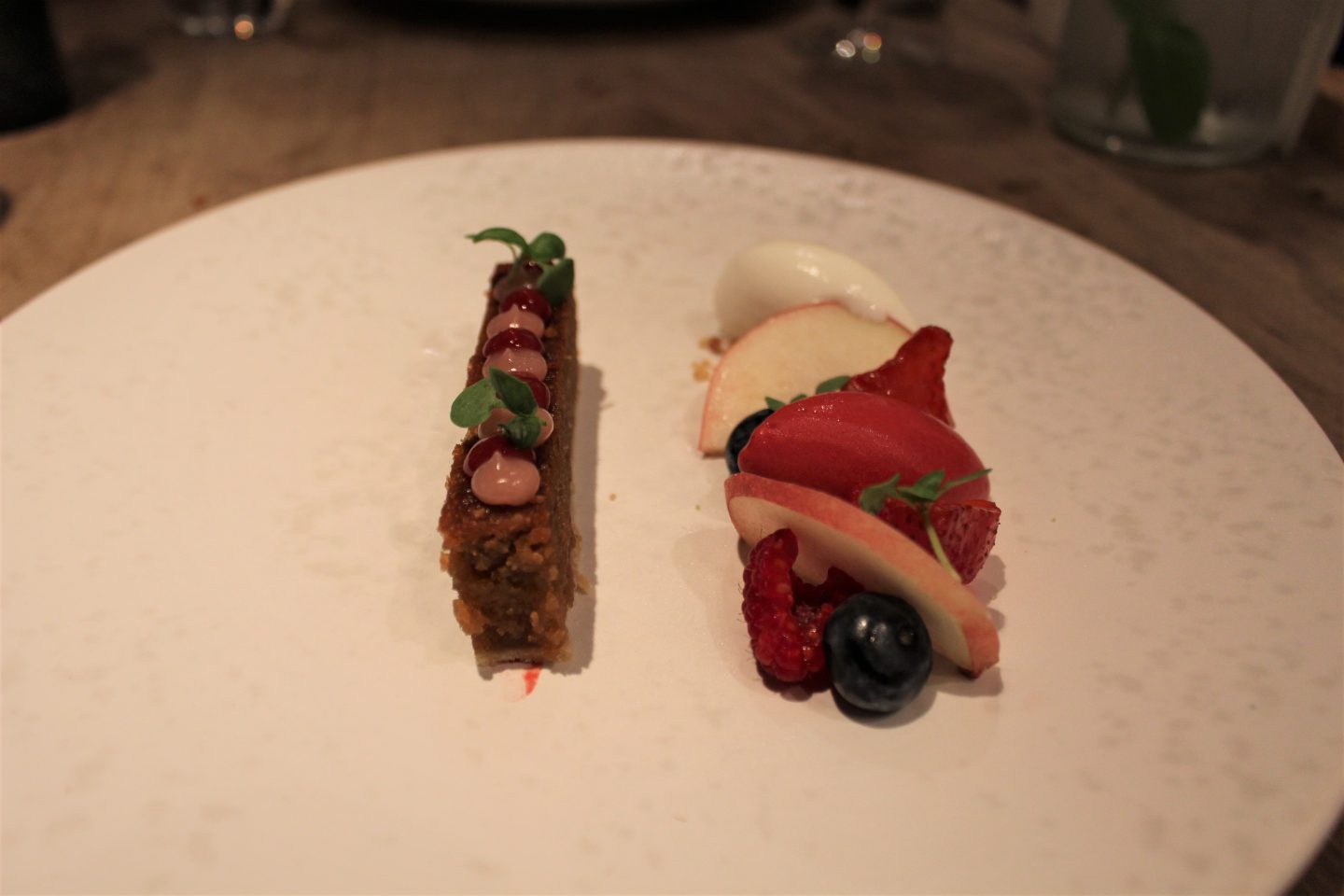 Mr B's dessert was 'Amalfi Lemon, Meringue Pie inspired by Wiswell Moor', with the lemon nice and tart it worked perfectly with the sweet meringue and the natural sweetness of the raspberries. It was also plated so beautifully.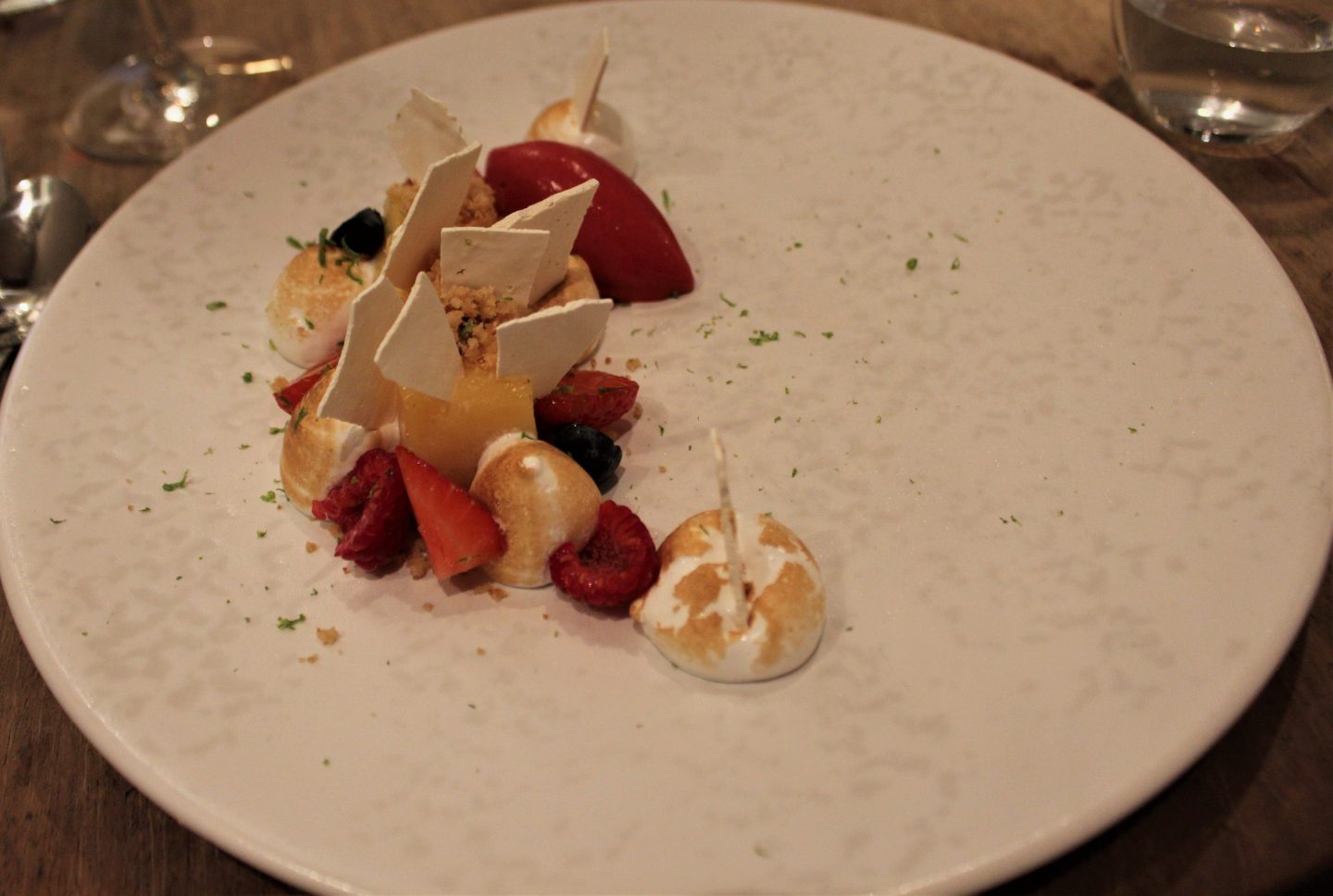 With Snoopy still fast asleep after a few treats and his second bowl of water, we finished our fantastic meal with an espresso and some perfect petit fours, which included some miniature macaroons and homemade jelly sweets.
If you are planning a trip to Ribble Valley or Lancashire or are just passing through, I would highly recommend a visit to The Freemasons as the food was truly faultless.
You are very well looked after when you visit and it is clear from the start the staff want you to feel completely comfortable. They are as passionate about the food as they are looking after their guests!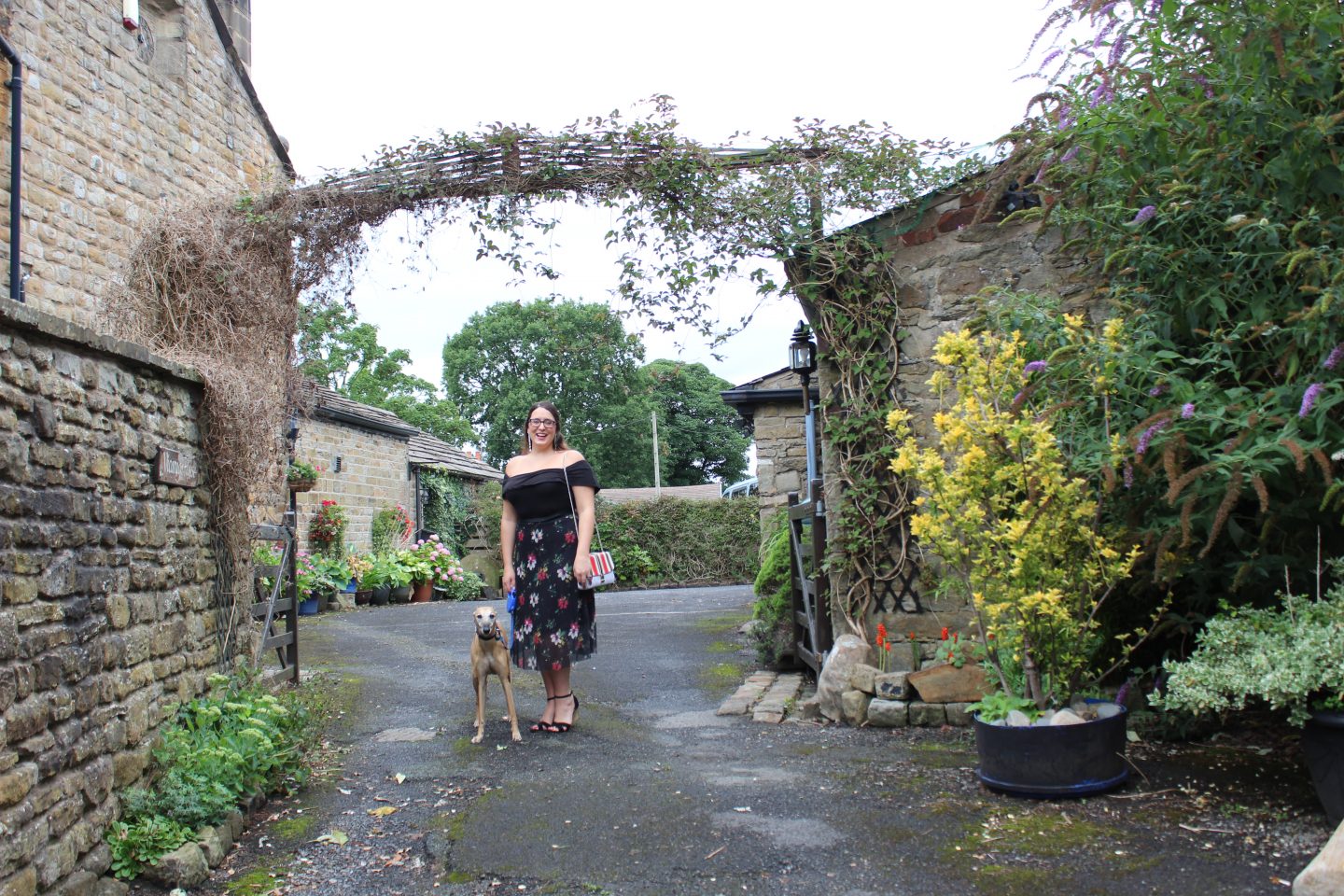 https://www.freemasonsatwiswell.com/
8 Vicarage Fold, Wiswell, Clitheroe BB7 9DF
01254 822218