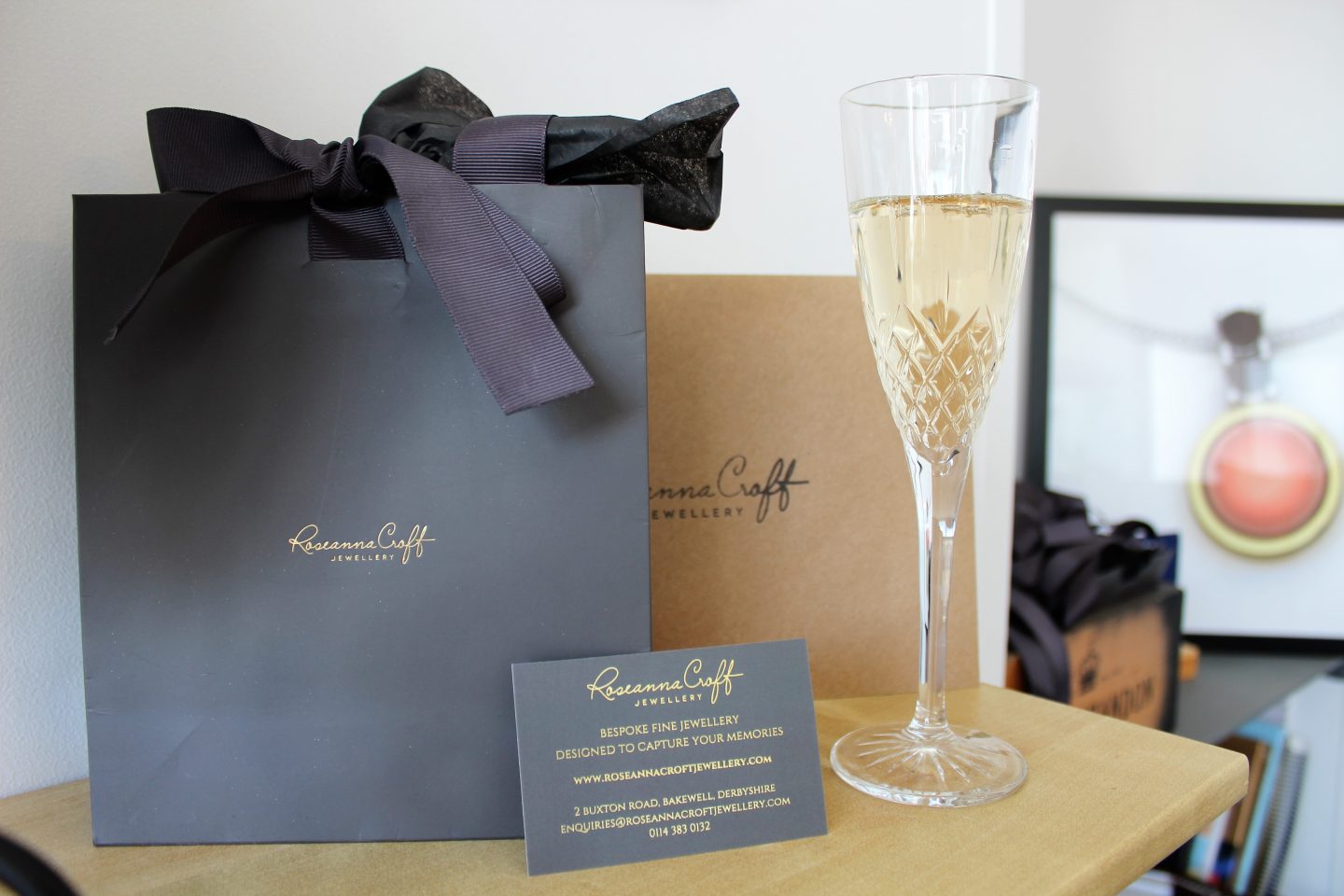 The peak district is such a beautiful part of the world and is home to so many fantastic independent businesses from clothing boutiques to craft shops to trendy bars and restaurants.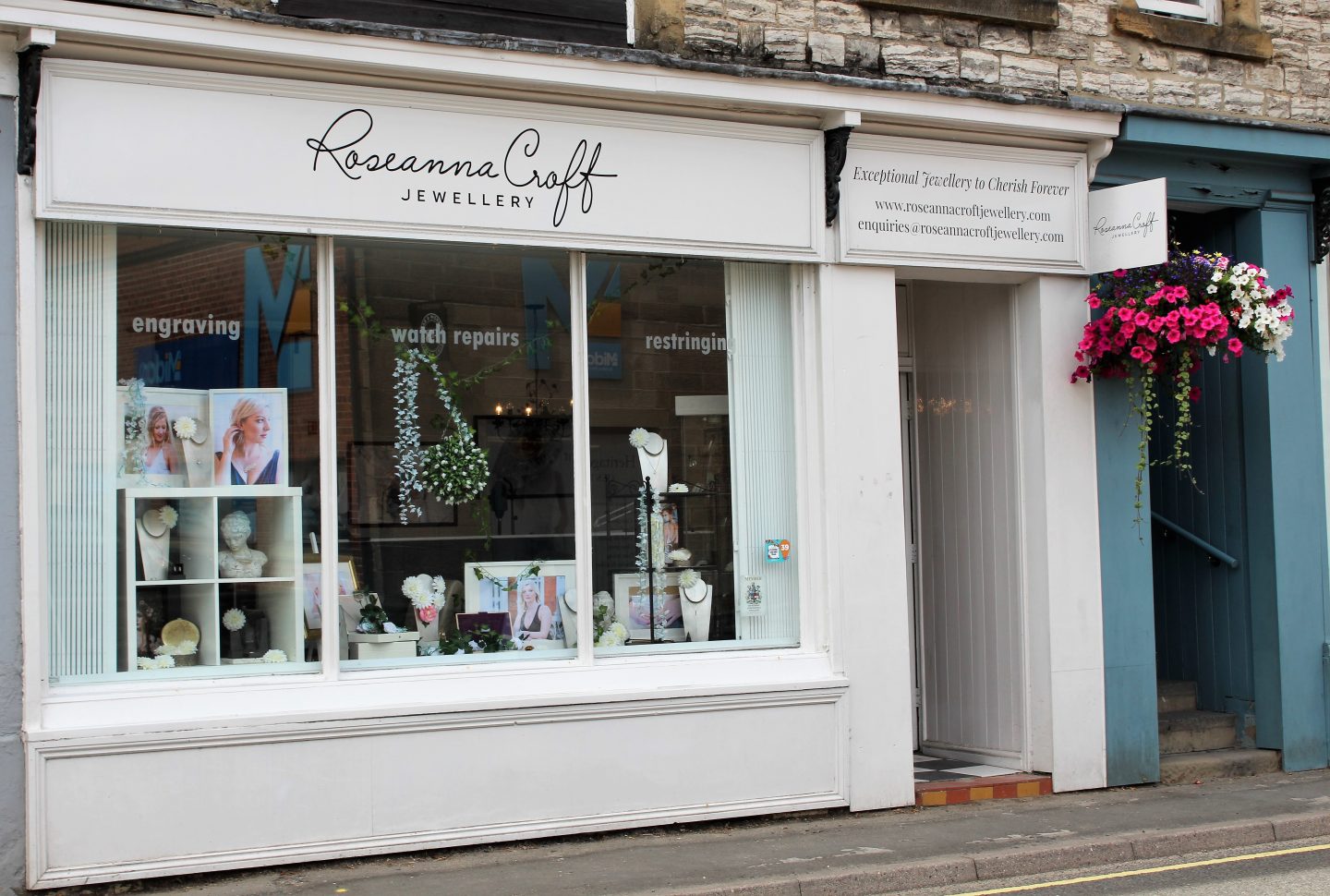 But in picturesque Bakewell there is a very special business indeed, 'Roseanna Croft Jewellery', an independent luxury jewellery boutique which specialises in bespoke designs.
Now anyone that knows me knows how much I love jewellery . . . I mean I really, really love jewellery! I have a huge selection of costume jewellery, but what I really treasure is my fine jewellery collection. Pieces that were given to me as gifts from my Mum and Dad, pieces that were handed down to me, pieces bought for me by my husband and those few special pieces I bought for myself.
I can tell you the story behind every single item, such as when and where it was from and what occasion it was for. I like to think my fine jewellery collection is full of classic pieces, each of which tells a story and will last the test of time.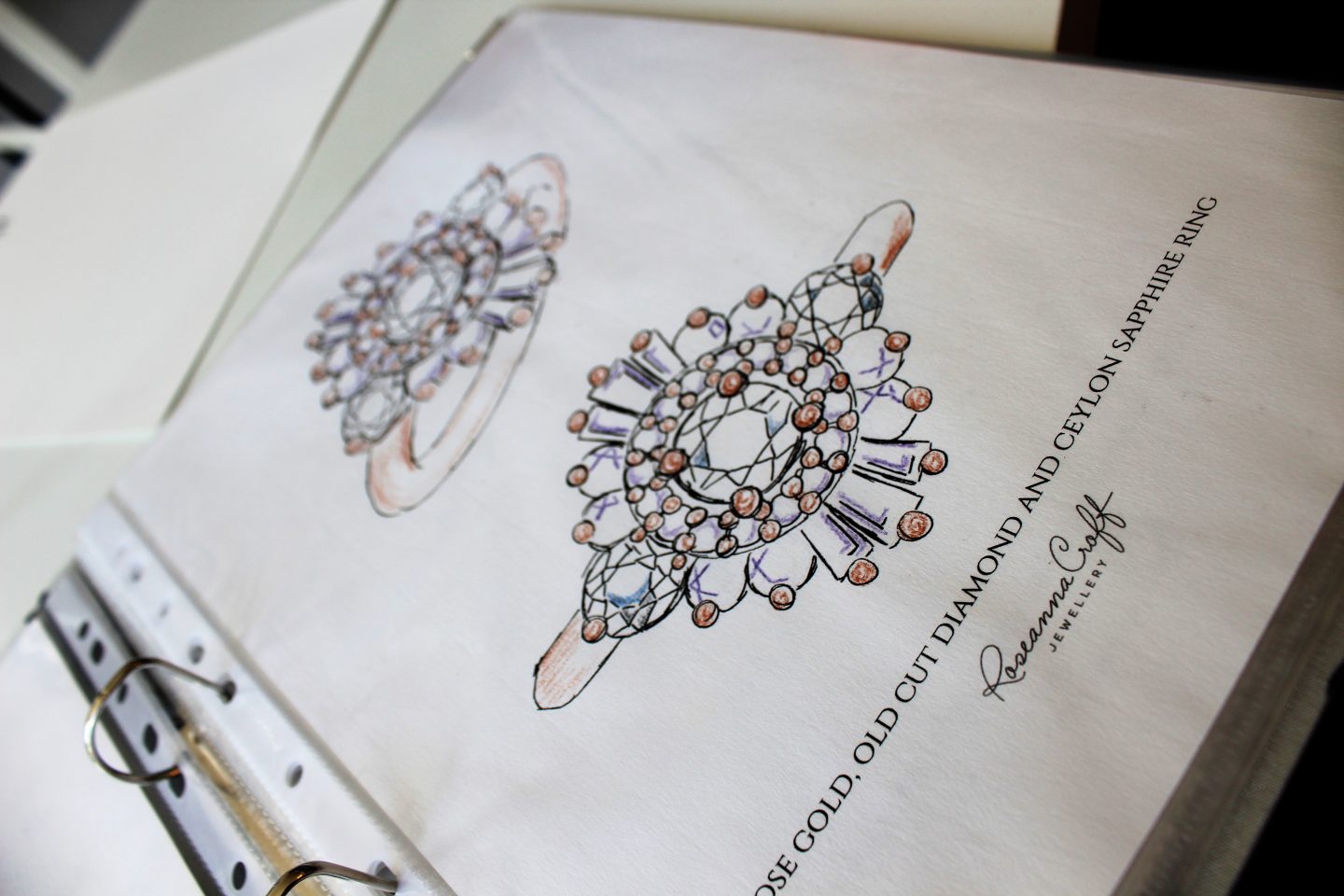 So when I was invited to Roseanna Croft Jewellery to try out the bespoke design experience, I jumped at the chance!
Roseanna's studio is sleek and stylish, which allows the jewellery on show to stand out and stand out it does! Taking a seat in the studio, Roseanna soon made sure I had a cold crisp glass of champagne in my hand. Jewellery and champagne, could this get any better?
Oh, did I mention the bespoke design experience also includes afternoon tea? It had my favourite smoked salmon and cream cheese sandwiches, a huge blueberry muffin, rich chocolate brownies, fresh fruit and some chocolate truffles.
Now onto the best bit. I went to the studio with an open mind, but we weren't chatting for long before I decided to go with a pair of earrings. I am actually quite an indecisive person so Roseanna had her work cut out with me. But after having dealt with hundreds of people wanting her to design bespoke engagement rings and other jewellery, but not being sure what they actually want, Roseanna had the enquiring conversation down to a fine art.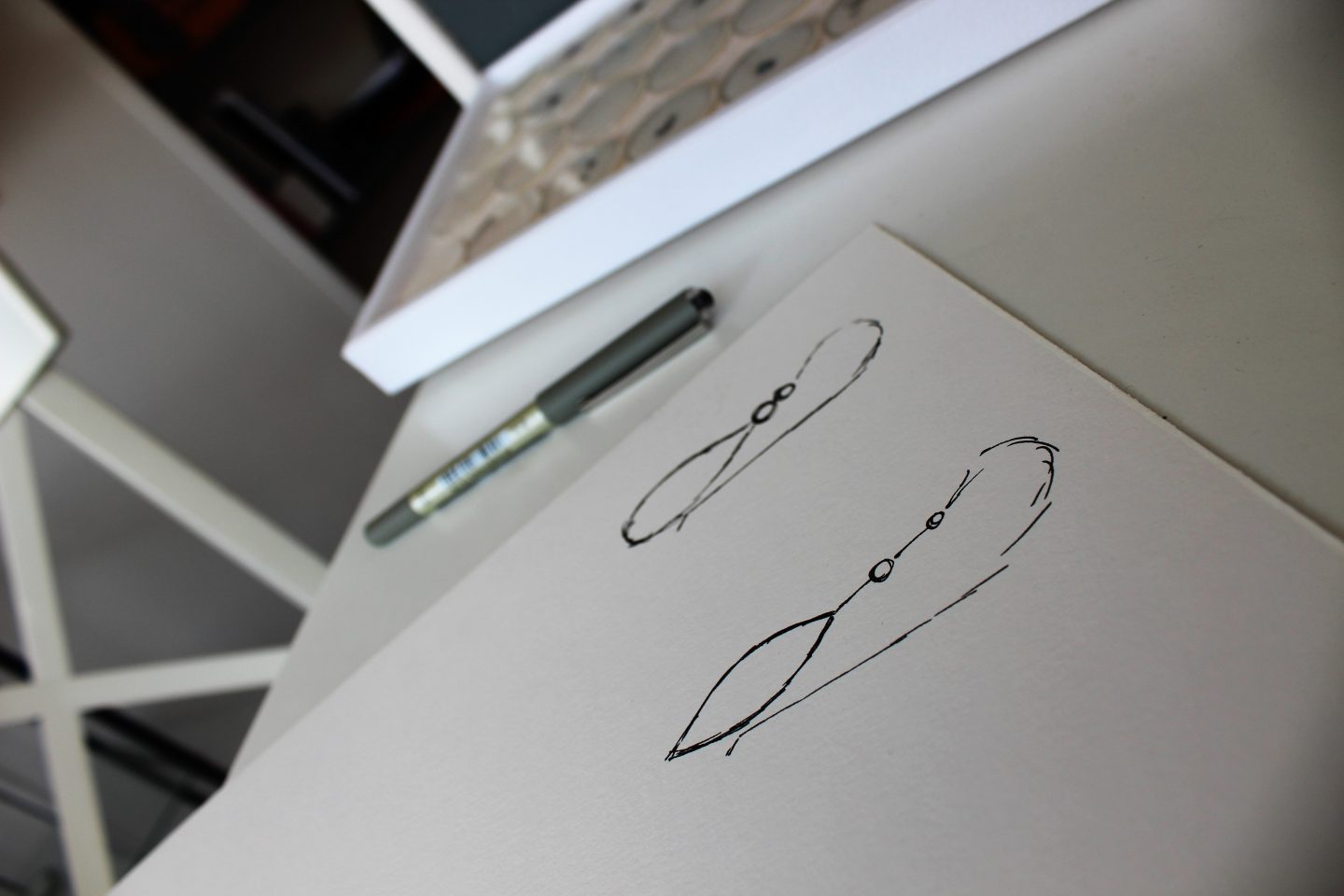 Sit me down and simply ask me what jewellery styles I wear and the answer will be simple, I wear all sorts! But while chatting away with Roseanna, she knew exactly which questions to ask to get information out of me without me even realising! She managed to get out of me what styles I liked and what colours, gem stones and sizes. One question Roseanna did ask me directly is what would I like the piece to be like? My answer . . .  'classic and elegant'.
It was so much fun watching her sketch up the designs whilst we were talking because you can see the ideas running through her head coming to life.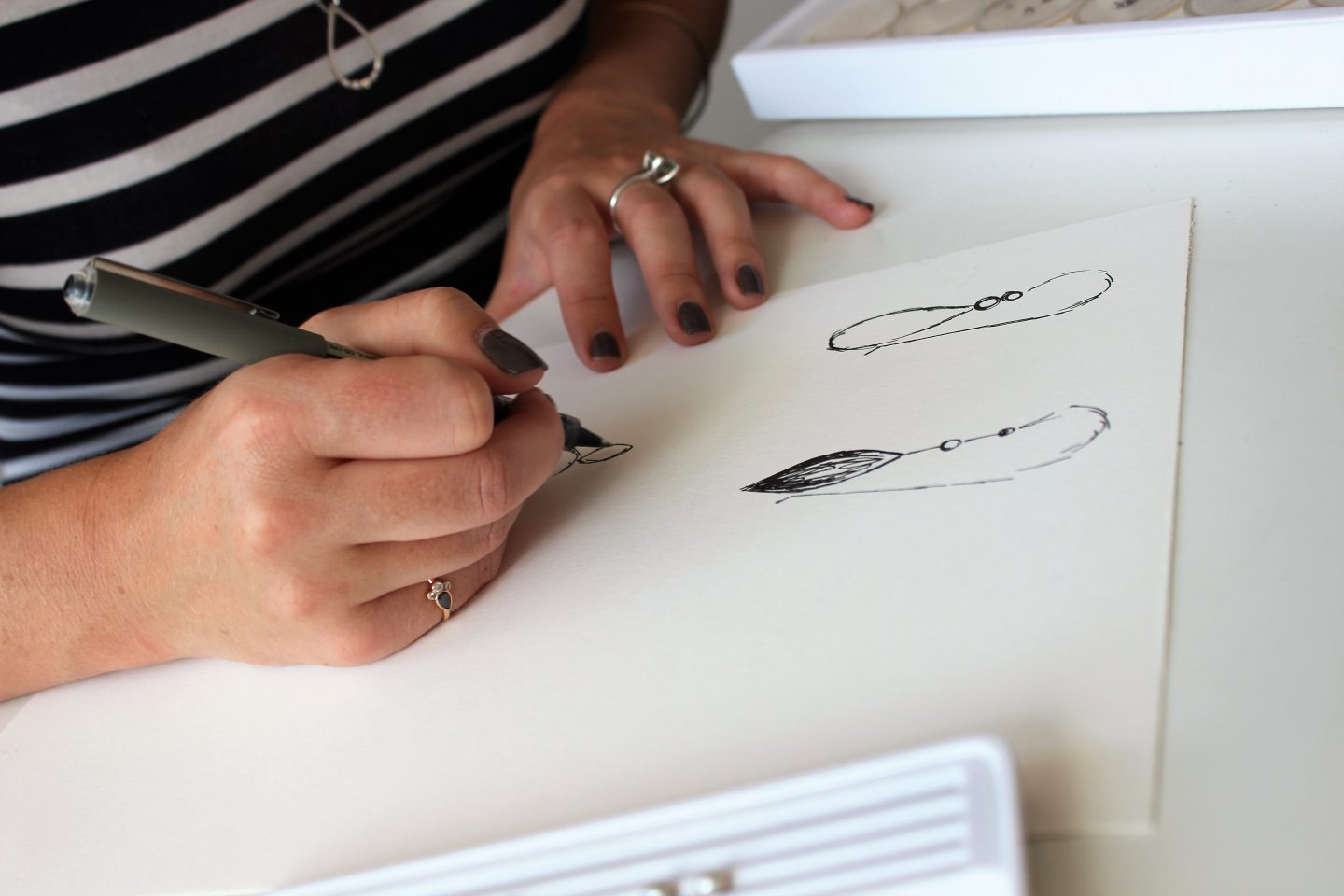 I also got to play . . . I mean 'look' at lots of different gem stones which were so striking and beautiful. My photos don't do them justice!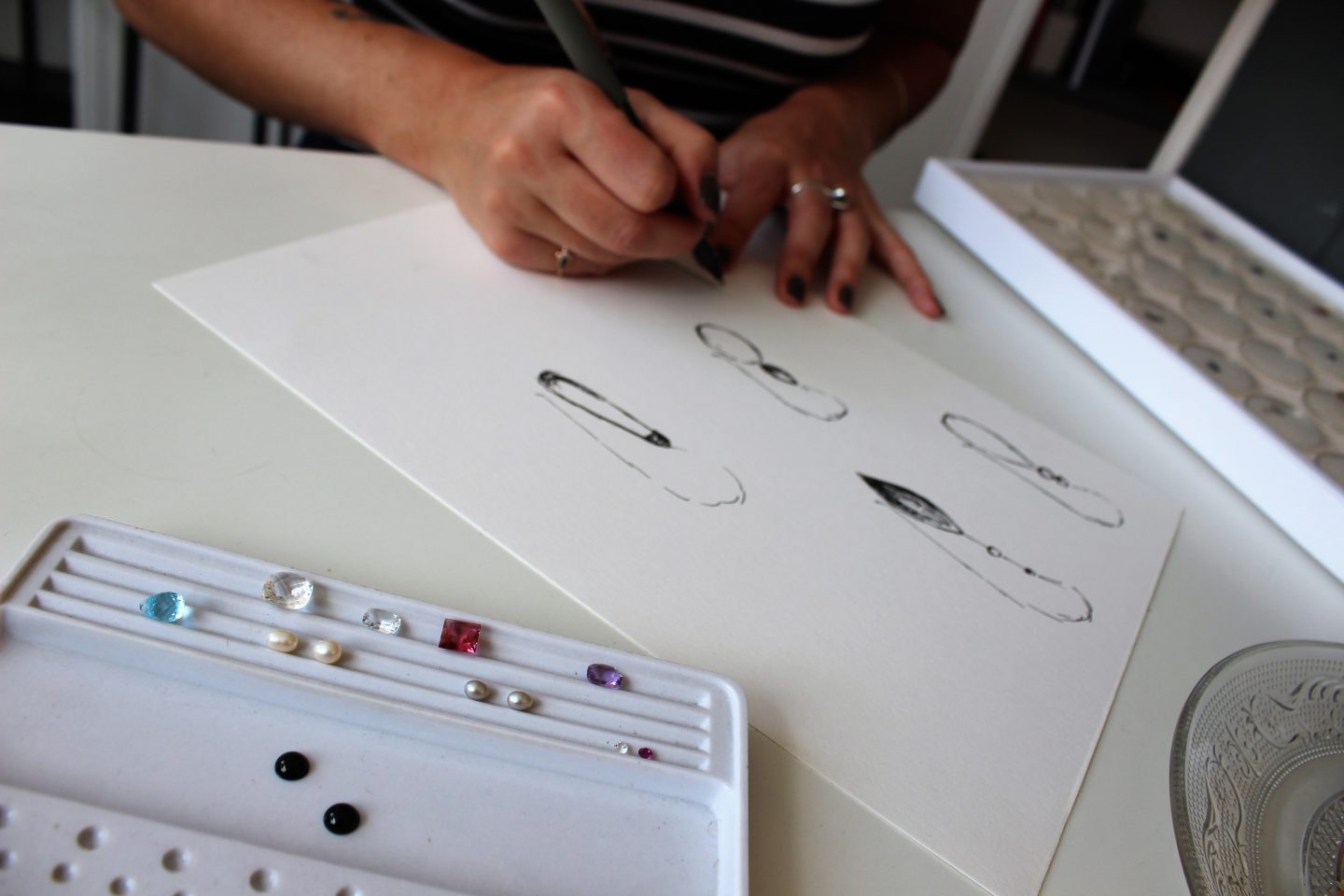 Next came the difficult part . . . narrowing the decision down to one pair. Well I found this impossible because when Roseanna talked through each design I could imagine wearing all of them!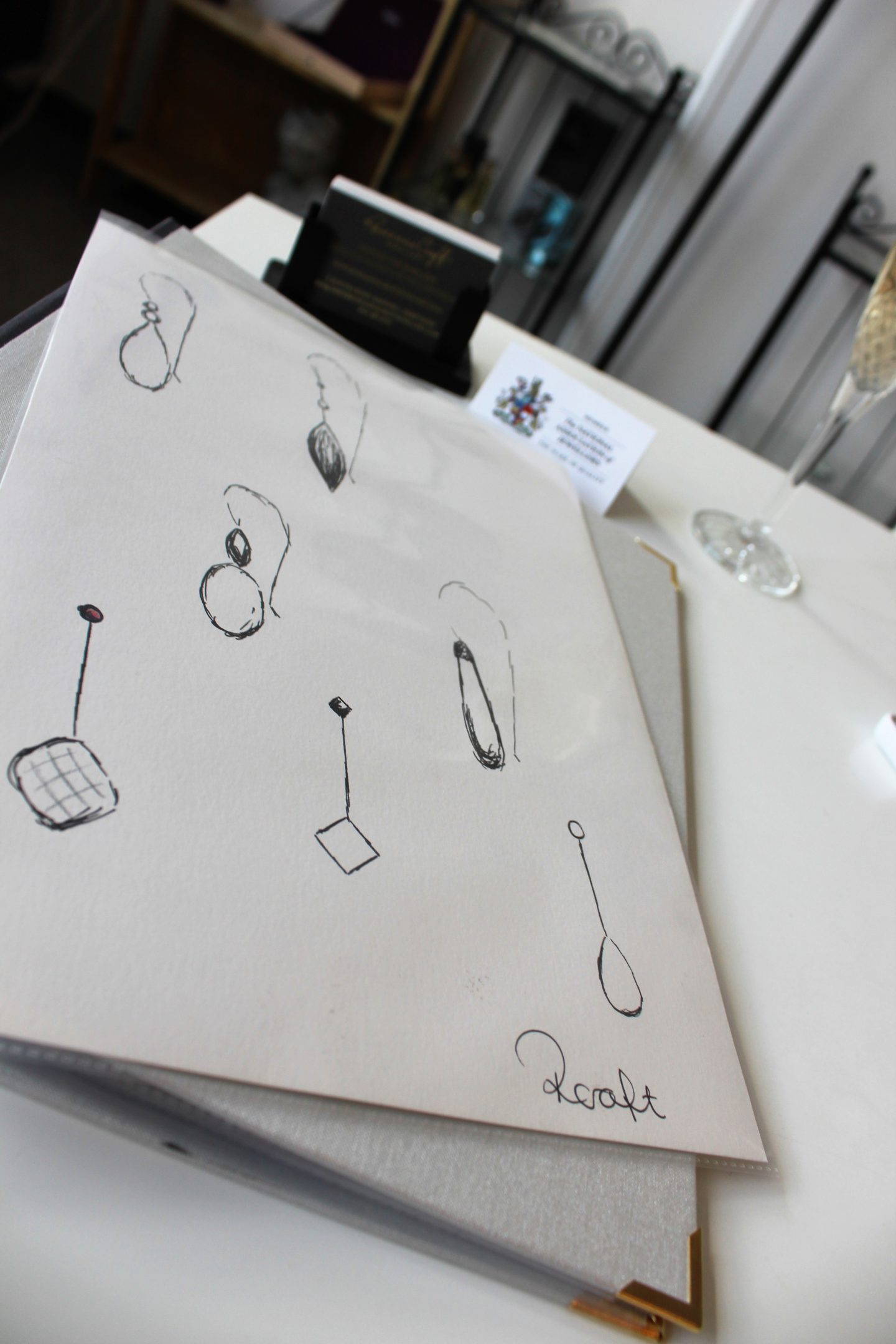 I somehow managed to narrow it down to two designs. When you decide which one you would like Roseanna then draws this into her design software and sends you an image of the piece. As I couldn't make up my mind she kindly offered to draw both designs in for me so I could pick from there. And the following week the stunning designs landed in my inbox.
Which design did I choose in the end? I listened to my heart and went with the Sterling Silver Rhodolite Garnet and White Topaz Drop Earrings. I fell in love with the beautiful Rhodolite Garnet gem stone when I saw it in the studio and seeing the design I knew they were the perfect pair of earrings for me.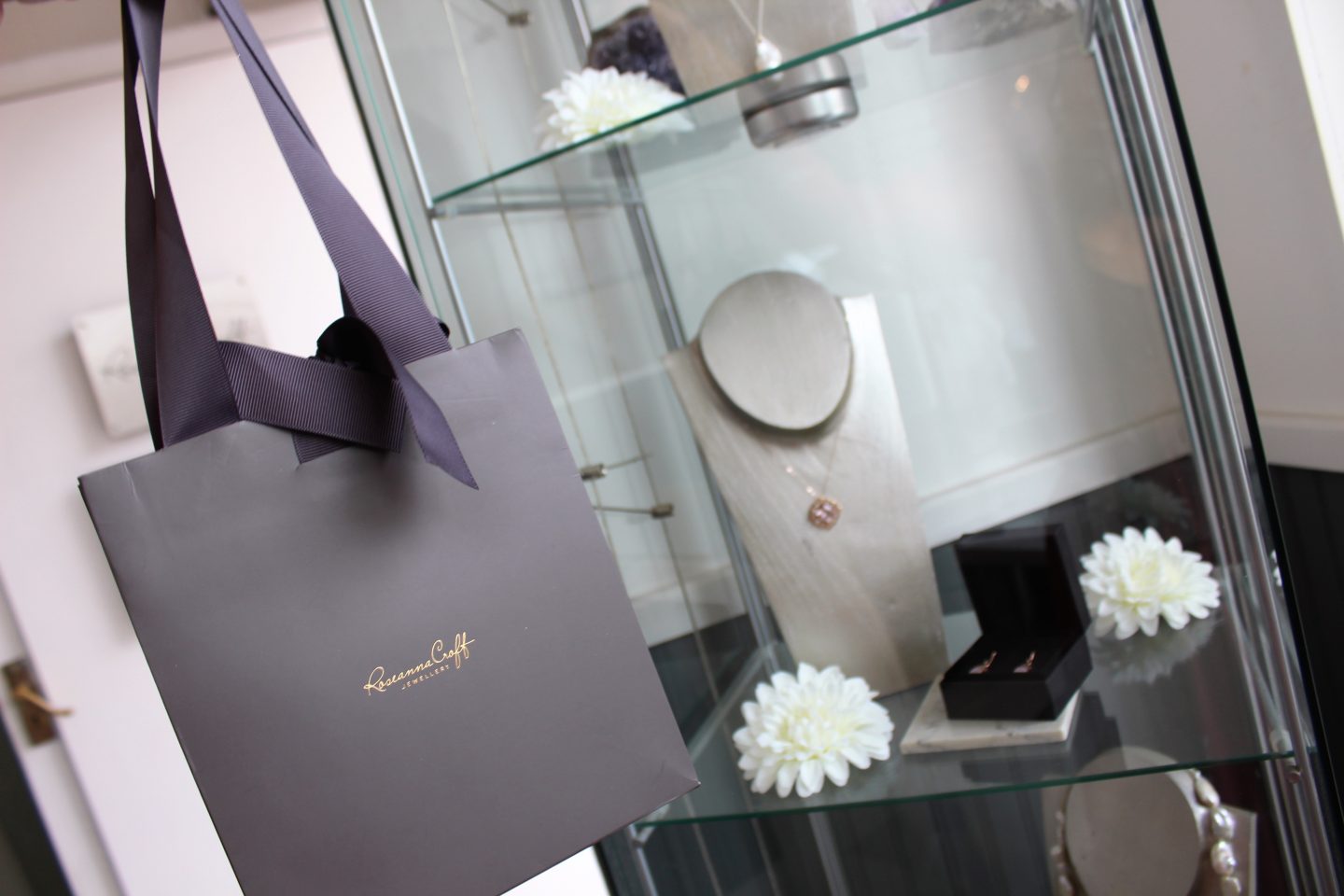 So on a sunny Saturday I practically skipped into Rosanna's studio with excitement to collect my beautiful custom-made earrings!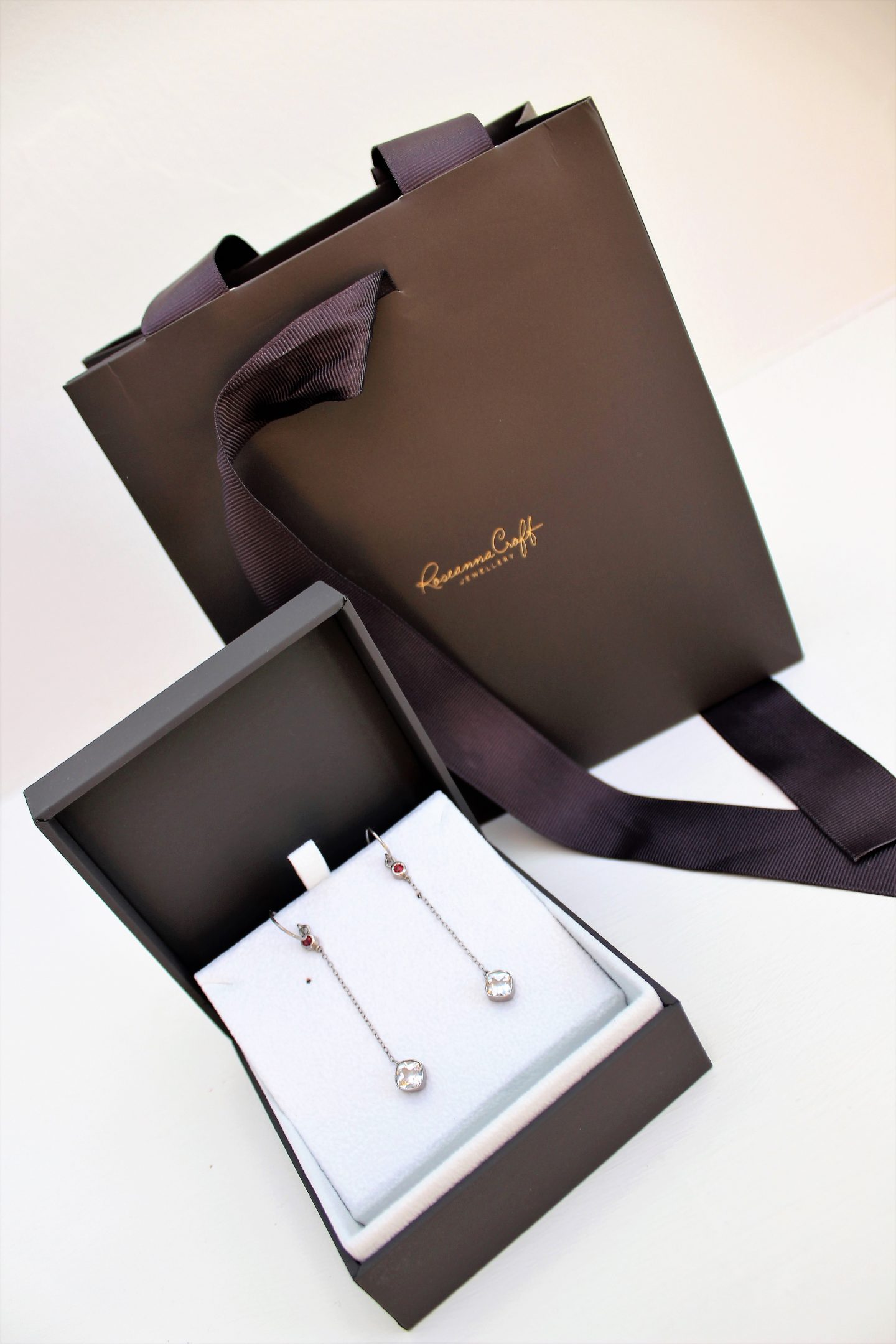 It was love at first sight! They were everything I wanted . . . classic and elegant, able to take me from day to night and dress them up or down for any occasion.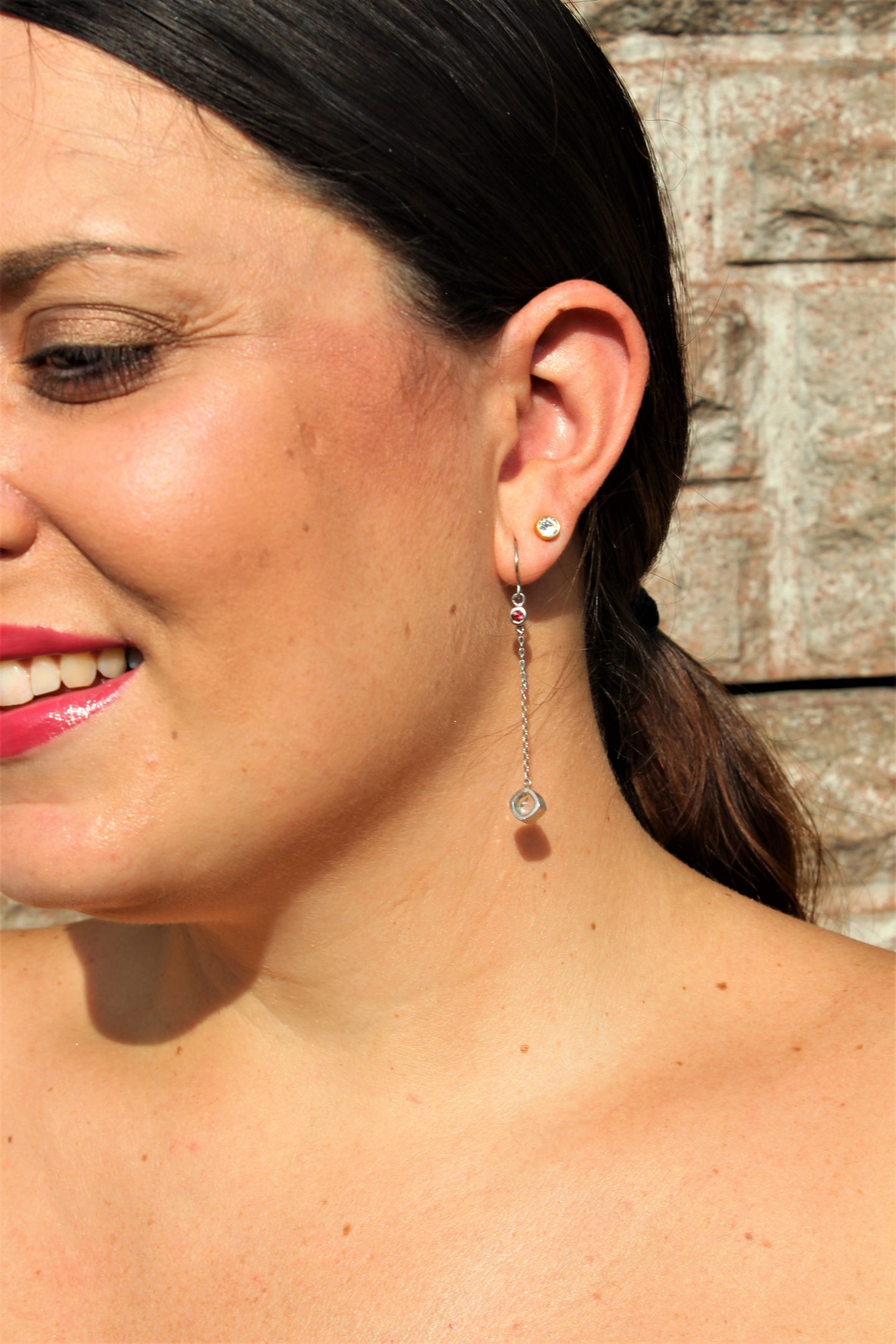 My photos really don't do them justice. Every time they catch the light the Rhodolite Garnet and White Topaz have the most beautiful sparkle to them. The cut, quality and craftsmanship are all fantastic.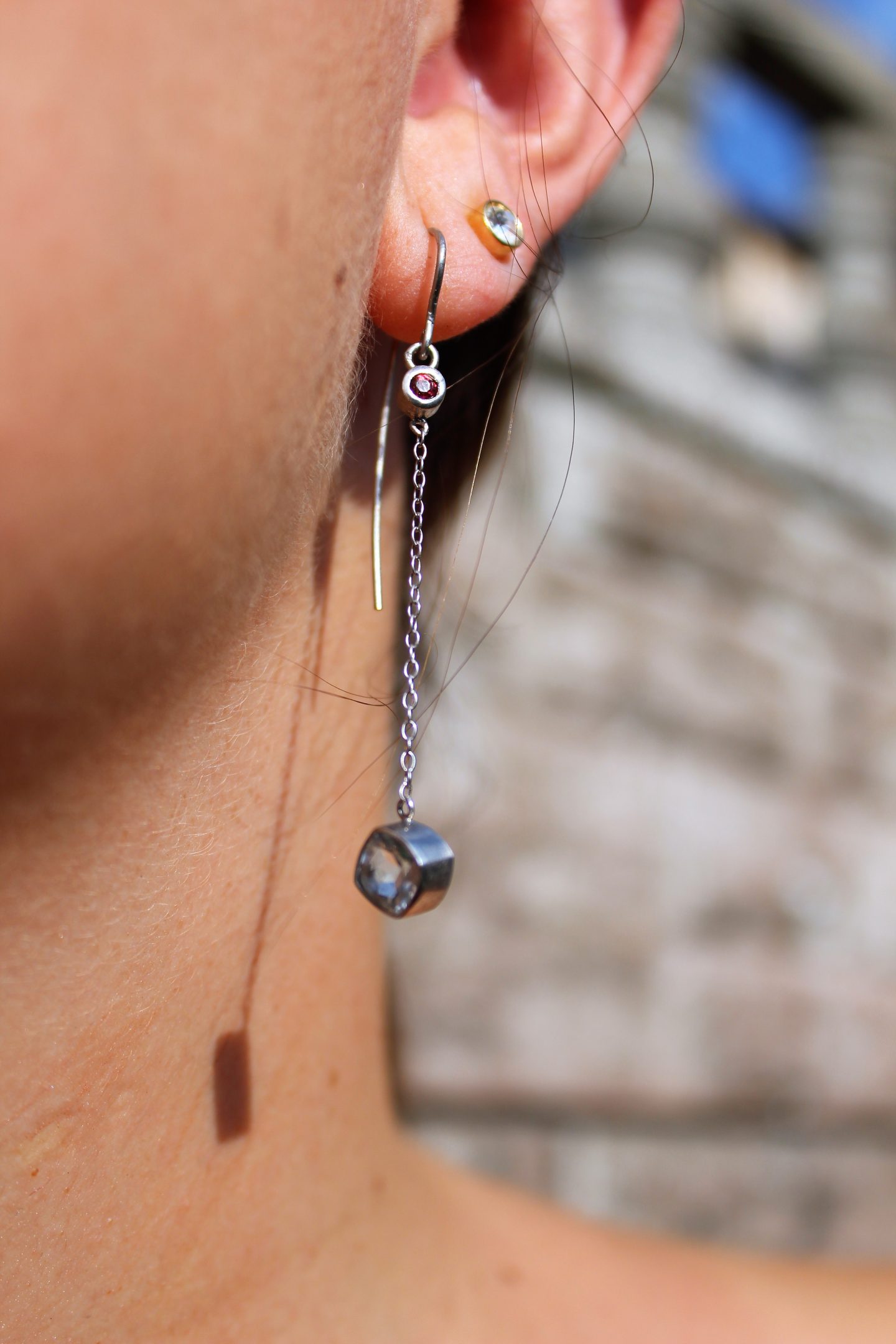 To be involved in the design process from start to finish was such a special experience and I cannot recommend it enough. For a gift or as a treat for yourself, this is sure to create a memory and a piece of jewellery that will last a lifetime and more.
https://www.roseannacroftjewellery.com/
2A Buxton Rd, Bakewell DE45 1DA
0114 383 0132
My design experience was complimentary but as always all opinions are my own and honest.